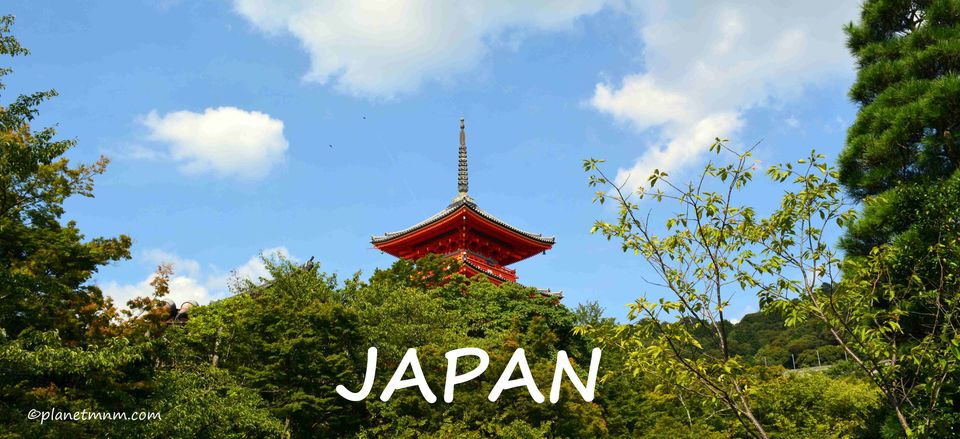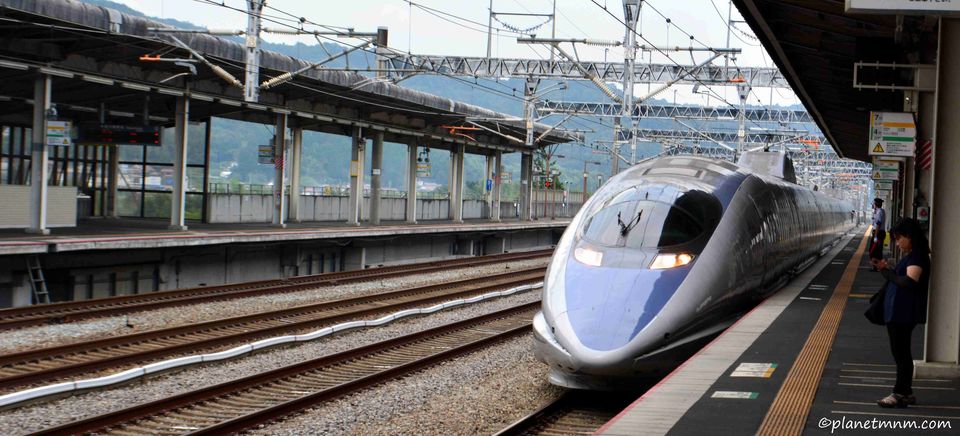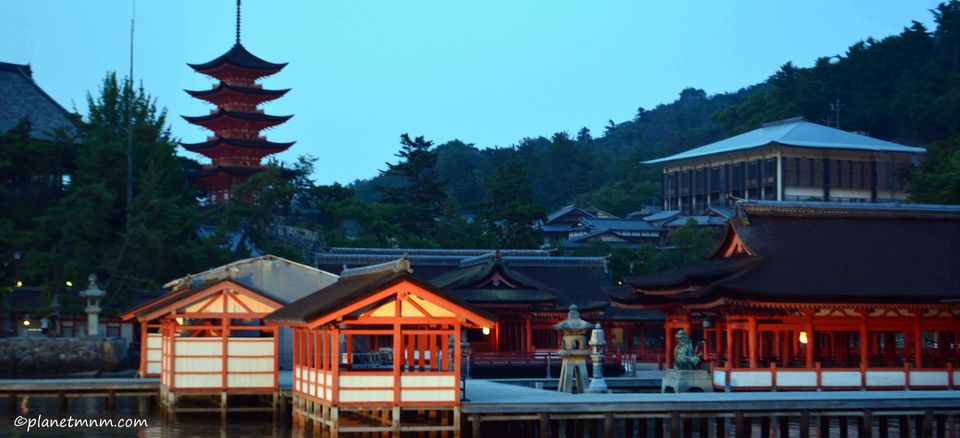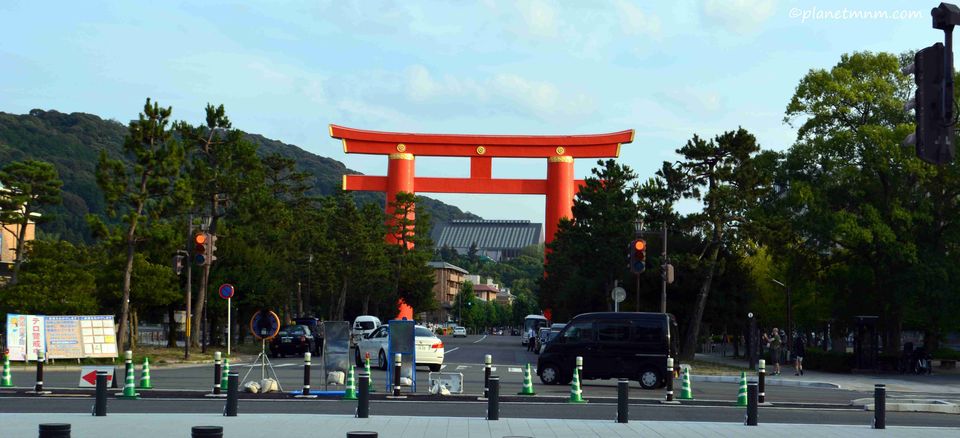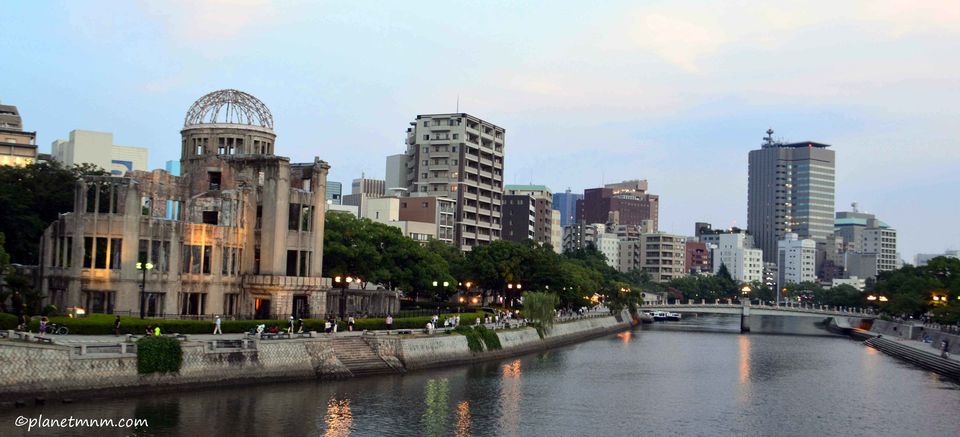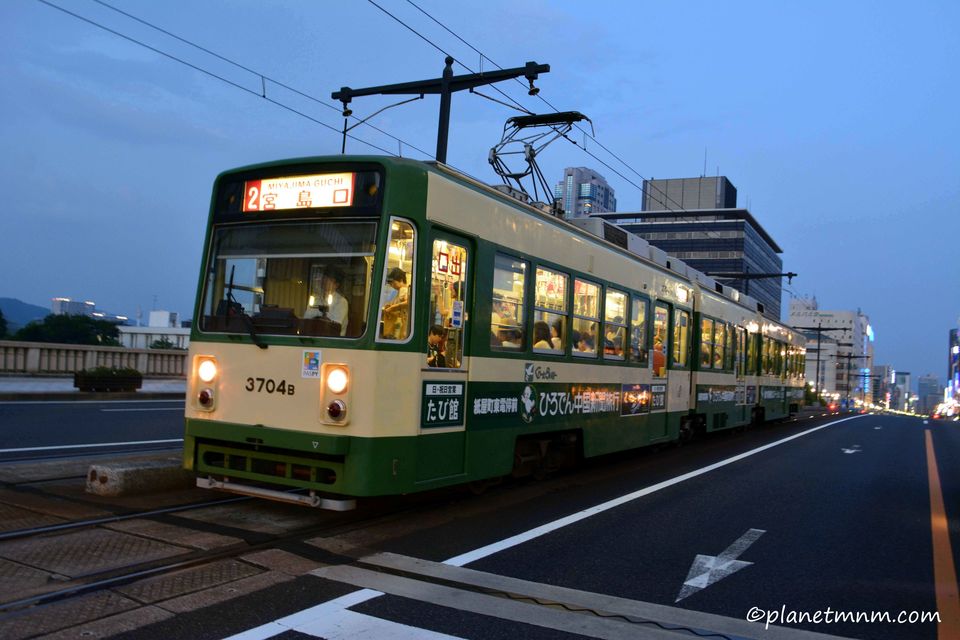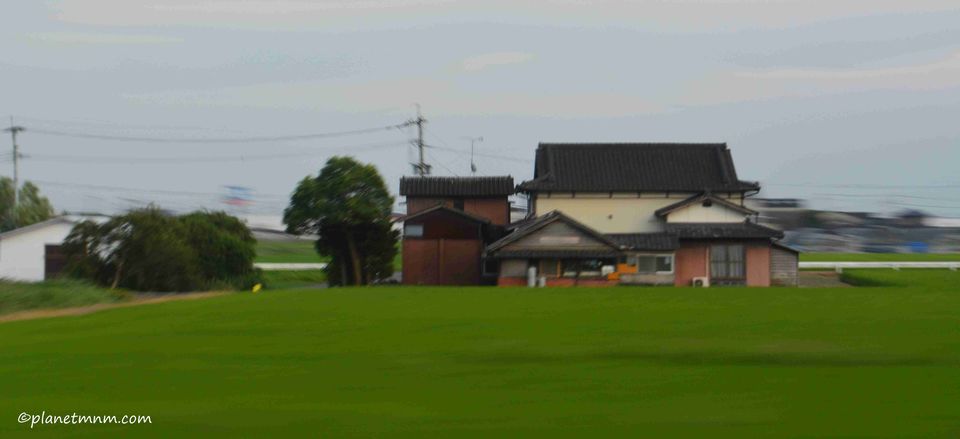 Konnichiwa Japan !!
Japan by far was the most surprising travel destination we came across. The culture, the food, the people and the technology is so impressive we could not believe we only had such a short time to indulge in this beauty. We loved and really admired the Japanese etiquettes. In the limited time we had in Japan we wanted to see as much as possible. Travelling in Japan is expensive, especially if you are on a budget. So it makes sense to make use of each day to the fullest so we did. We made sure that we get the JR (Japan Rail) Pass before arriving in Japan which was the best decision. A 1 week pass costs approx £152 per person. This is worth as transportation is very expensive.We used the pass for unlimited travel in Bullet trains and on boat to Miyajima.
Here is a list of top sites in Japan that we visited.
1 Fushimi Inari-Taisha (Kyoto)
Fushimi Inari is rated as the top tourist destination in Japan and best for photo opportunities and most importantly its 'Free' . And yes it is worth the visit. Its a temple with 1000 shrines. A two hour a passage way under these shrine will lead you to the top of the hill which has a view point.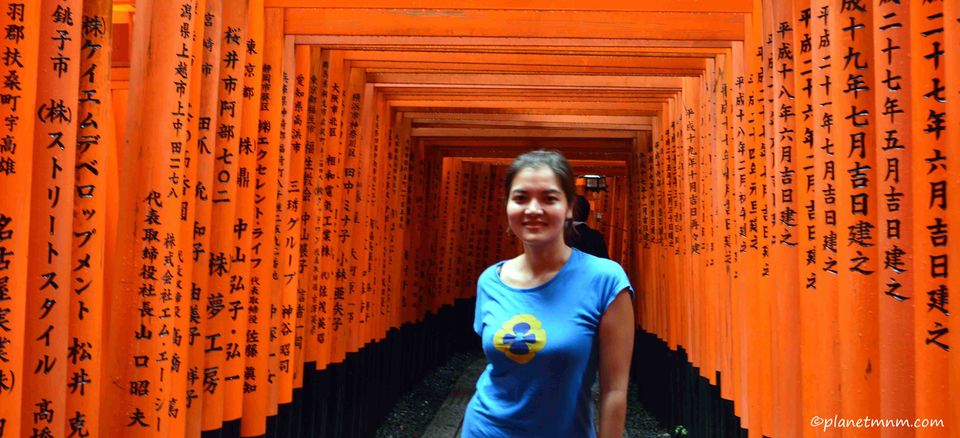 2 Temples of Kyoto (Kyoto)
Kyoto is a beautiful city and a must visit city on your visit to Japan. One can easily spend weeks here, exploring the temples, the food, the people, the culture.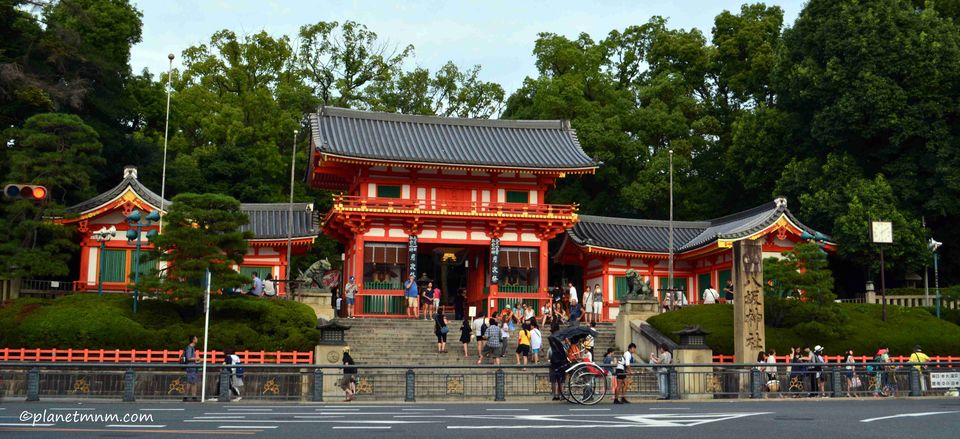 Yasaka Shrine, Kyoto
3 Itsukushima Shrine (Miyajima, near Hiroshima)
If you have had any contact with Japan then you would have seen this Shrine inpostcards, magazines and movies. This Shrine sits just a few meters off the island of Miyajima (near Hiroshima). We spend an evening on the island and saw so many deer walking around town in search of food. There are also various activities available such as biking, hiking and other water sports.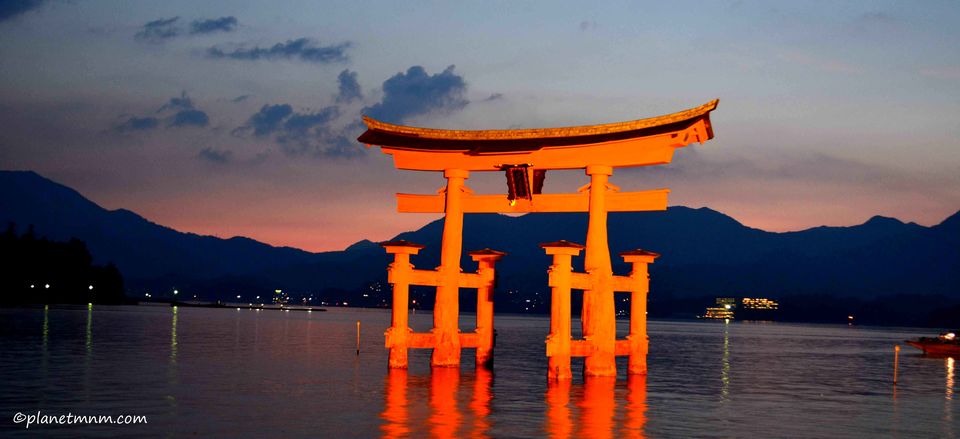 4 Hiroshima Peace Memorial Park (Hiroshima)
Two Japanese friends sitting opposite to the Hiroshima Atomic Dome, the only surviving structure after the Atomic Bomb explosion in 1945.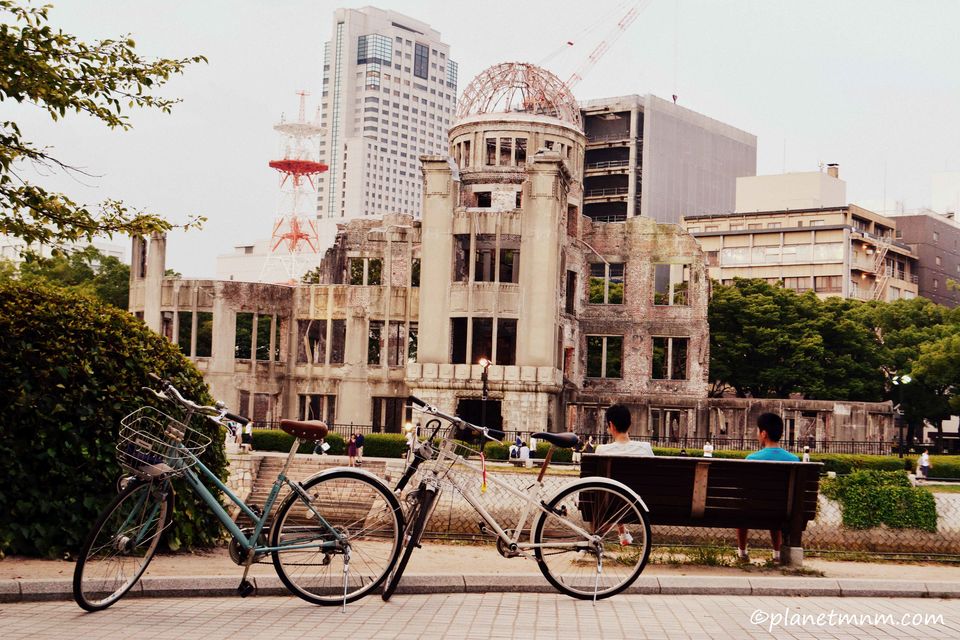 5 Mt Fuji (south of Tokyo)
Another iconic Japanese place worth visiting, unfortunately when we we went it was a cloudy day so we have no pictures to present:( But if you are short of time you can simply see it from outside your window while travelling in the Shinkensen train from Tokyo to Kyoto.
6 Arashiyama Bamboo Forest (near Kyoto)
Another iconic place worth visiting is the Bamboo Forest in Arashiyama, just on the outskirts of Kyoto. You will find many tourists and probably few Geishas there if you are lucky.
8 Osaka Night Life (Osaka)
Our first night in Japan and we spent our evening in Sensaibashi area in Osaka.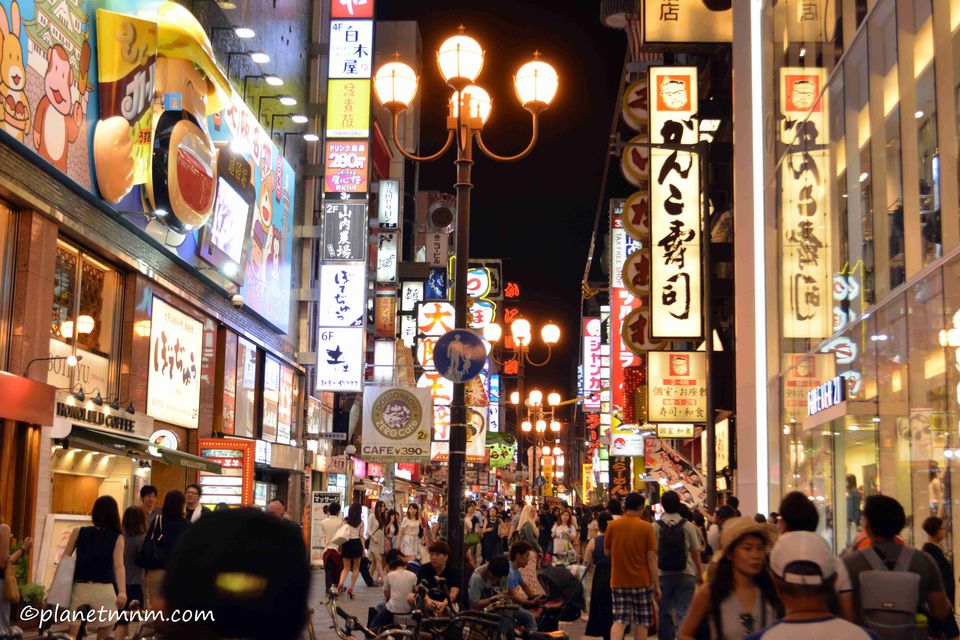 9 Tokyo Metropolitan Government Building (Tokyo)
To get one best of the Tokyo from up there for FREE one can go to the Tokyo Metropolitan Government Building best at sunset.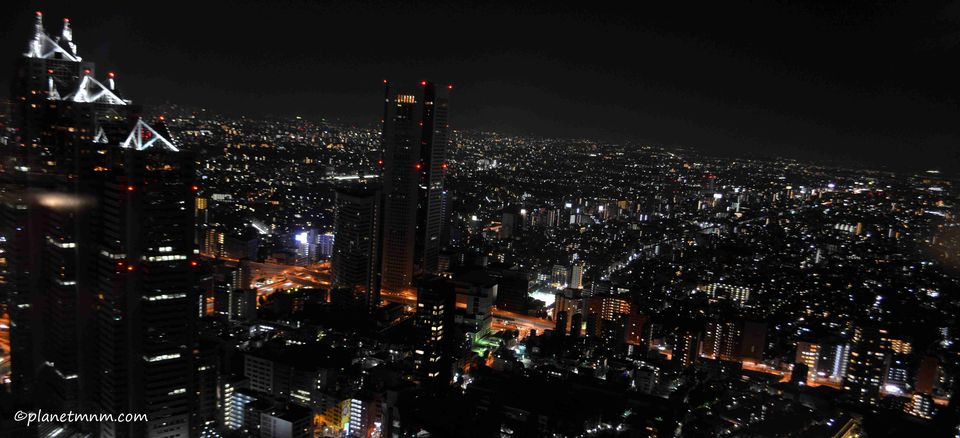 View from Tokyo Metropolitan Building
10 Shibuya – Busiest Intersection on Earth (Tokyo)
If you are in Tokyo you have to visit Shibuya. Apart from being a shopping hub and a major transport hub it also boasts the busiest junction in the world.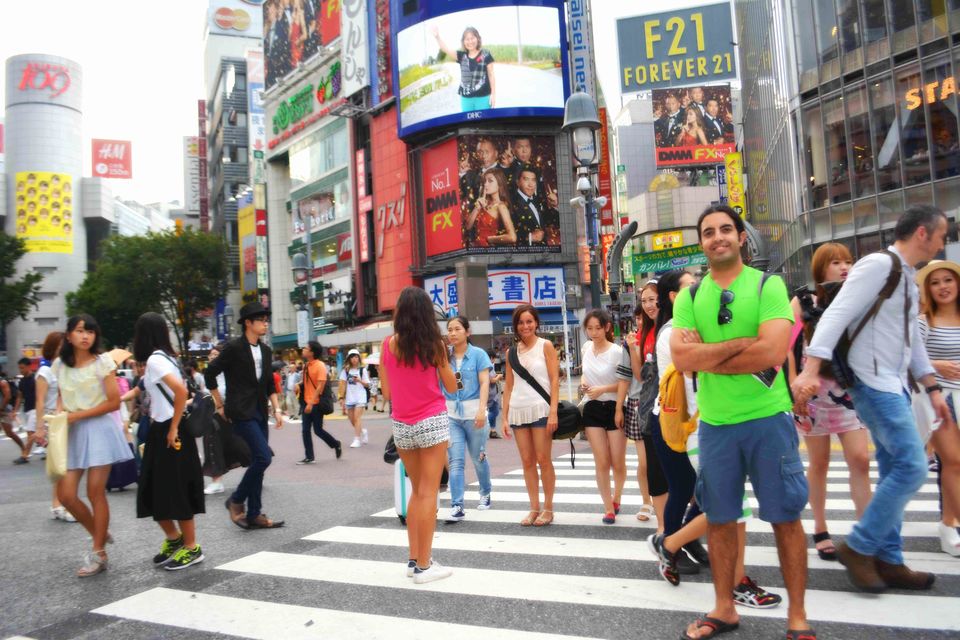 11 Delicious Japanese Cuisine
Japanese cuisine is something that we most enjoyed in Japan. It is not just the food itself but the whole experience of watching the chef preparing, displaying, serving so many small dishes which all comes together so wonderfully making a strong impression and leaving a lasting taste. As budget travellers we enjoyed shopping for food at the end of the day when most of the daily fresh made is made available at affordable prices in most big Department stores.
Delicious Japanese Food
12 Nagasaki
Nagasaki, another city hit by the Atomic Bomb, is a reminder of its deadly past. Now lay in the city centre the Memorial Park and street art.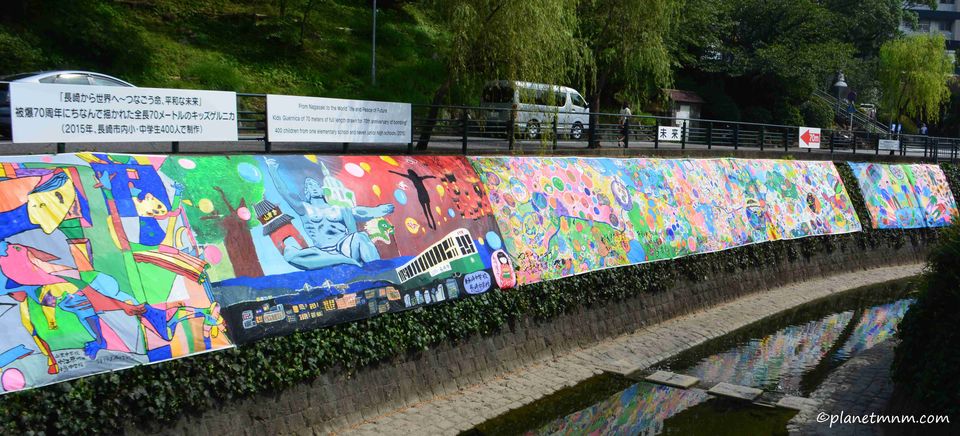 This travelogue was first published by Planet MnM.