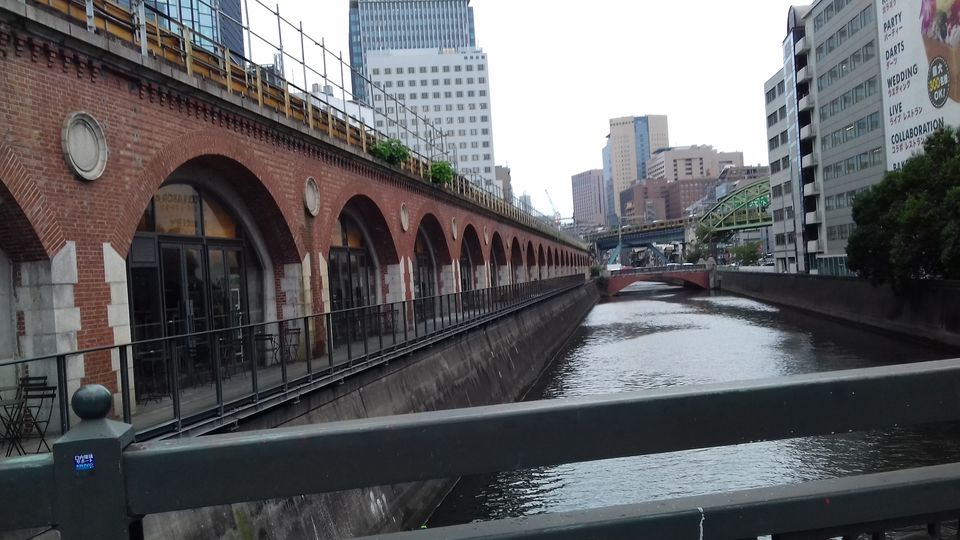 Of all my past travels, I have hardly written much on food. But with Japan, it has been different. This is the final part of my three part series on food in Japan, this is testimony enough this country has loads to offer- if you have the appetite and the taste buds to try different cuisines.
Here is your guide, how you could stay safe at the shore and still try some Japanese delicacies. Pick some safe greens and pair them with some Japanese munchies. It's a promise, you will crave for more.
Salad at Kitchen Origin
Here is my first meal in Tokyo, a modest looking salad, which I found at a place called Kitchen Origin. This was the only vegetarian salad available with them.
Salad at 'Veg out', Kyoto
Thanks to the vegan wave, a good amount of vegan restaurants exist in the main cities- one of them is this one called Veg-Out.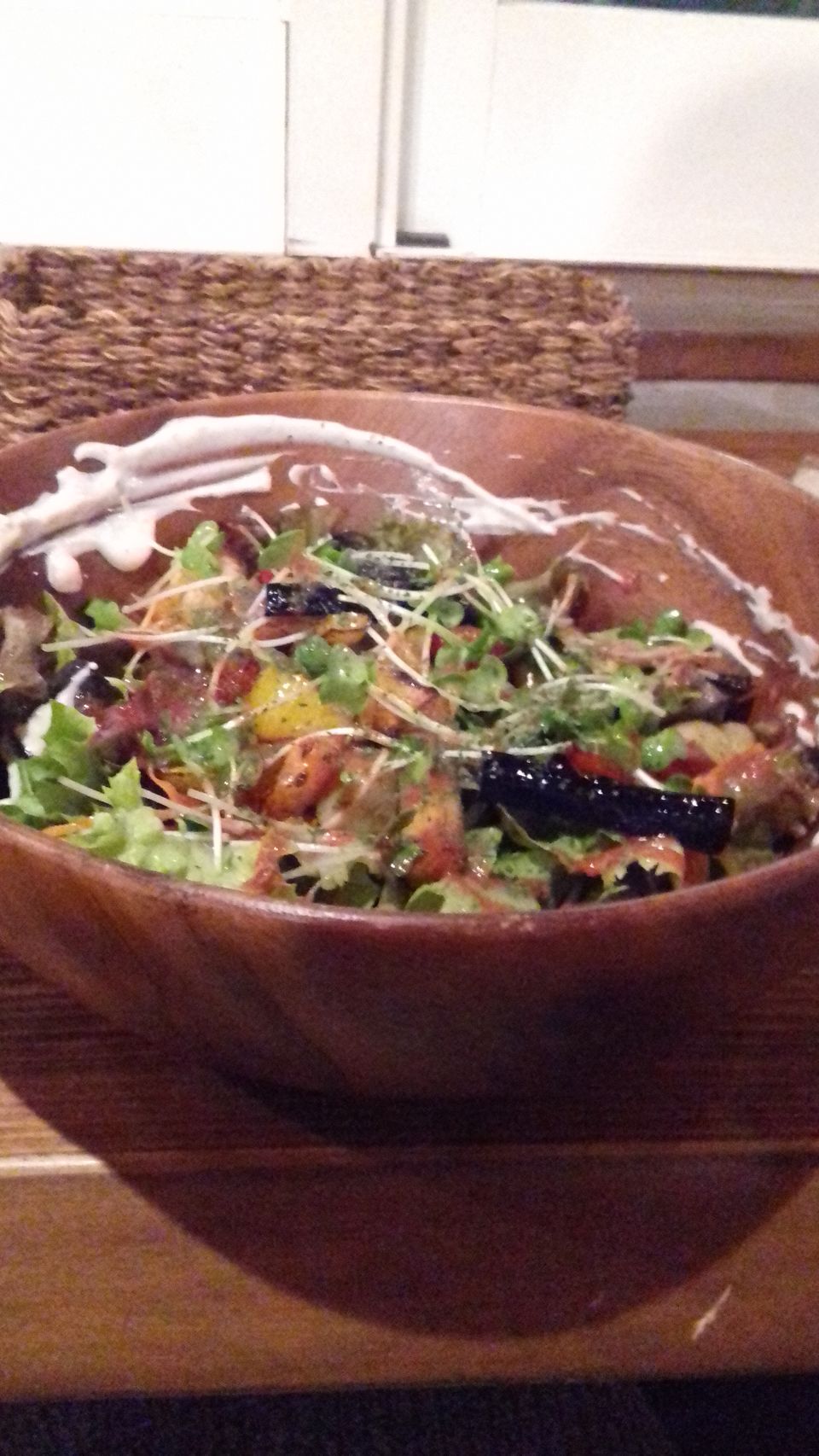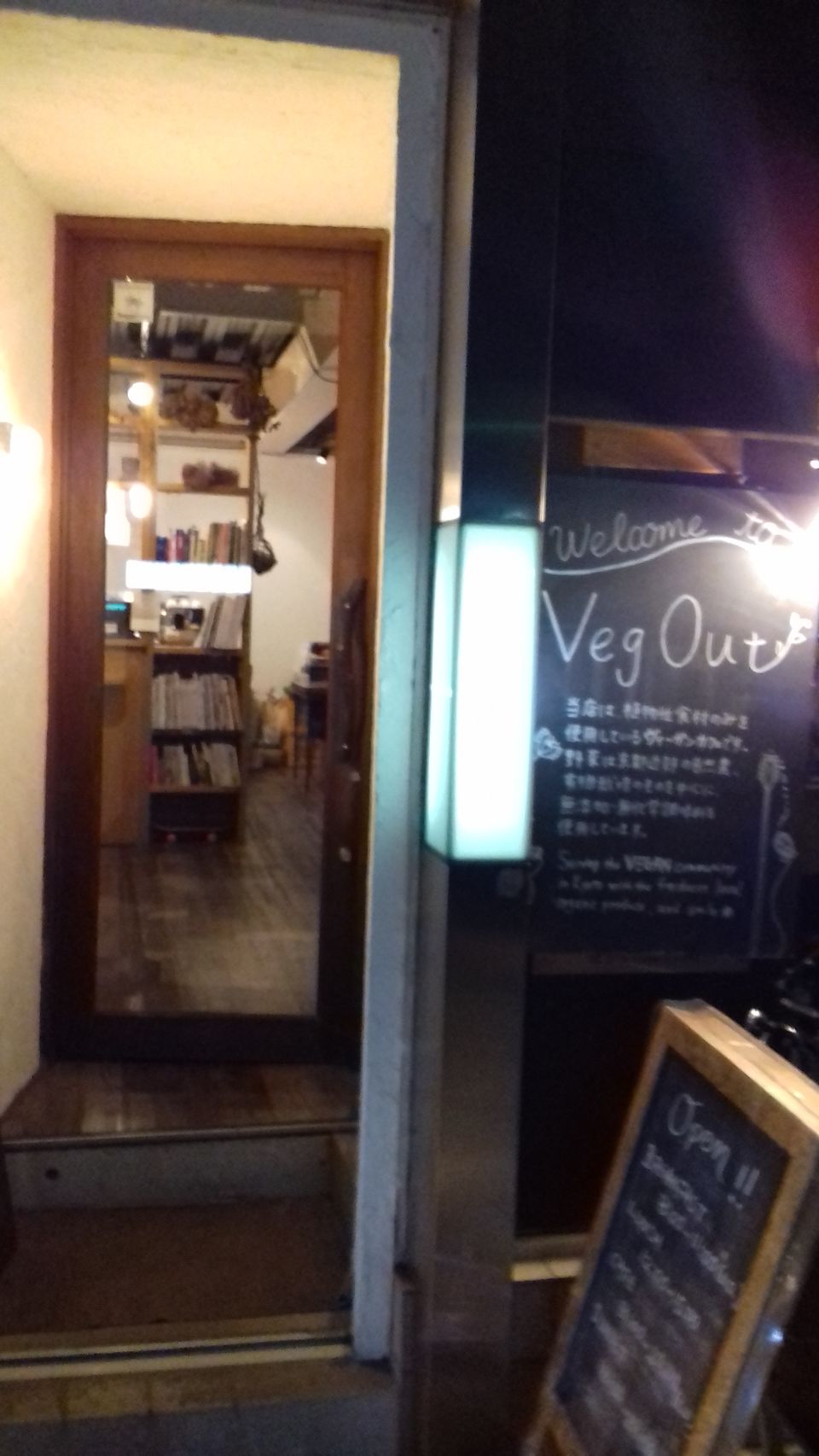 For evenings, when you are too tired of all the awesome sightseeing in Japan and all you want to do is grab something and enjoy in the warmth of your hostel- Japan's departmental stores are your go to. Departmental stores like seven eleven and Lawson can be found at almost every nook and corner. These also sell vegetarian and egg-based packed salads- these are very few and make sure you pick them before they go of the shelf.
Interestingly, most of the seasoning sauce offered with the salad also had some fish or meat involved in its making. I was lucky to find one 'vegetarian' sauce, but I would be lying if I said it was not tasty. Do try it, if you pick something at Kitchen origin. Here is a picture, because hey I do not what it is called.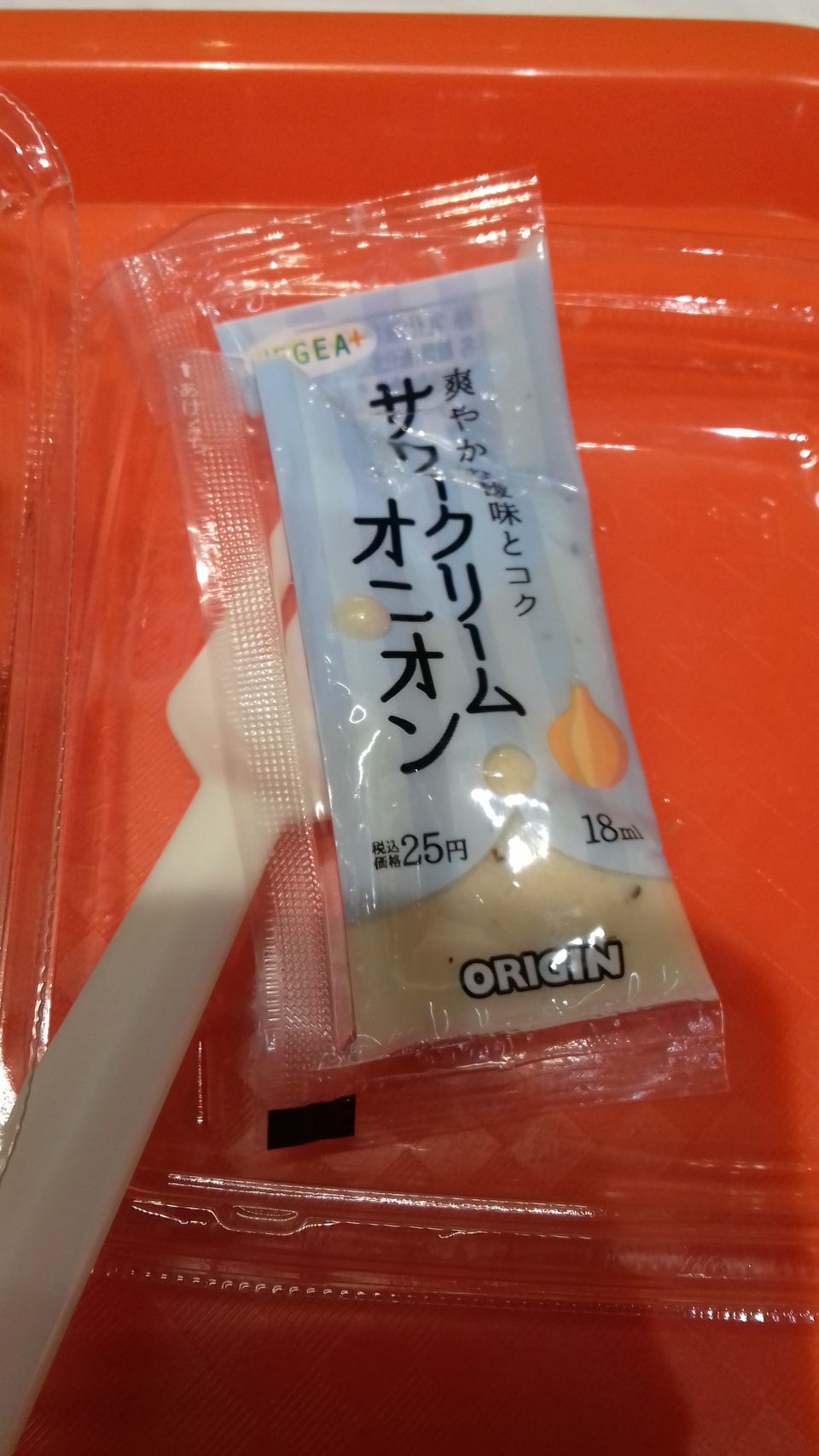 The sauce is a delicious one, you would not need to pair this with any other delicacy to make for a perfect meal.
This one was called plain vegetable salad, but made for a good meal-tummy filling, treat for taste buds and made of several locally found vegetables. I chose to opt for a plate of tempuras to have with this salad. My mouth waters, even as I mention it. The tempura along with the dip it is served with is pure delight. Highly recommend this one.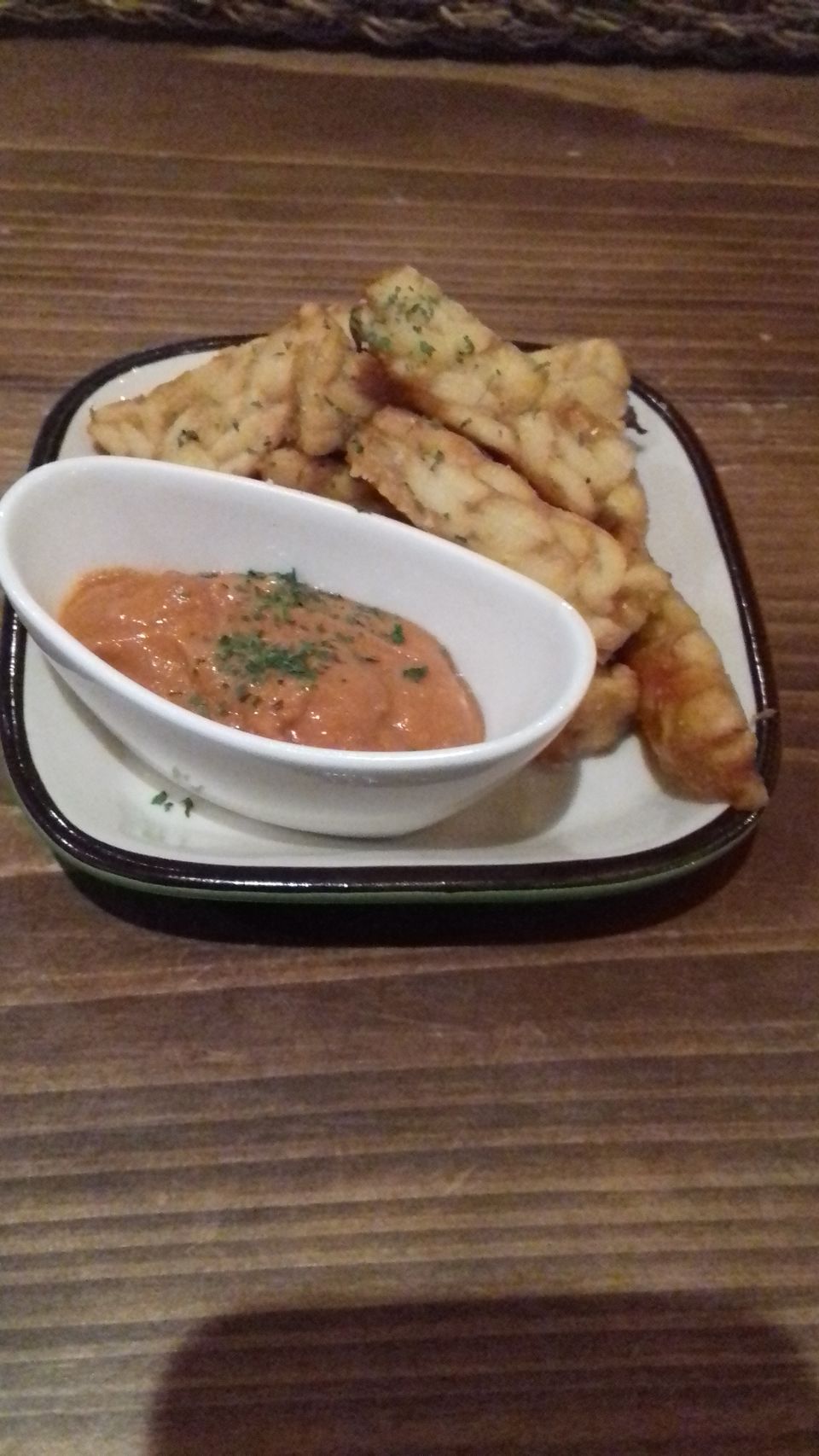 Salad at Seven Eleven, Lawson
Egg sandwiches at Seven Eleven, Lawson
I bought this for the first one for the sheer lack of any other choice. But, this tasted like heaven. No prizes for guessing, I kept going back to these stores for more. For some with a small appetite like mine, they make for perfect breakfast and dinner options. These departmental stores also sell- extremely delicious egg sandwiches- with the egg cooked to the perfect consistency. Make sure, you try it. Feels like heaven.
Sake
These outlets also sell one-cup sake- Japanese rice wine. This one is surely acquired taste, something yours truly did not like much.
Vegetarian Karaage
In cities like Tokyo and Kyoto, you will come across various outlets selling Karaage. Do not stress over the name. I found the name after I returned to India and did some google on this delicacy I tasted in Japan (see picture below). Most of these are made with meat options, but no need to feel disheartened. I found one made from potatoes and they are delicious. The perfect fried food you would want to spoil yourself with. Needless to say it is good to pair with a modest salad.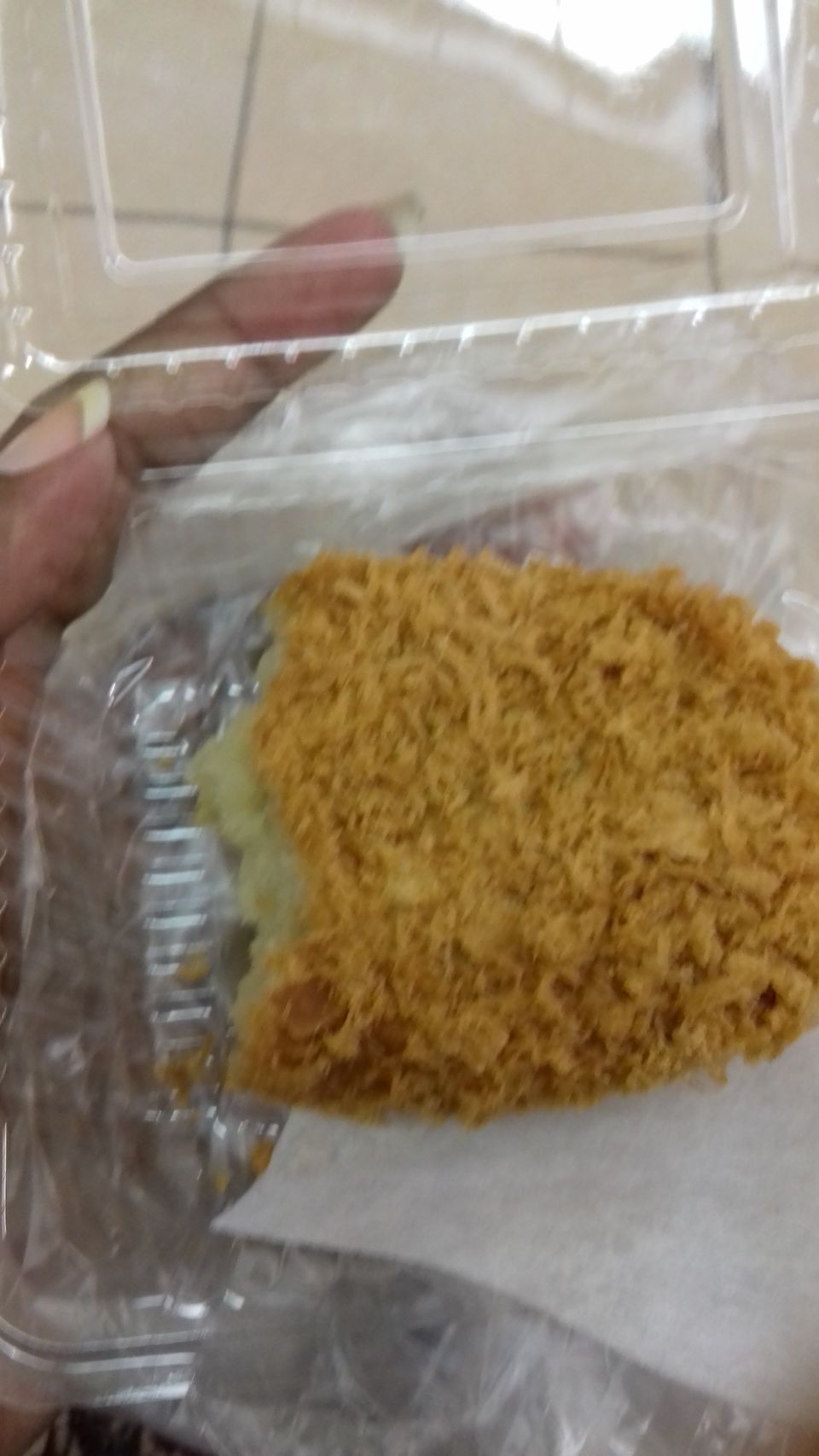 More Japanese delicacies
I found these at a section called JR Isetan at JR Kyoto station. For the limited usage of English at most stores, I could not figure out the name for this delicacy made out of sweet potato. Try it out for sure for a different experience in the world of food.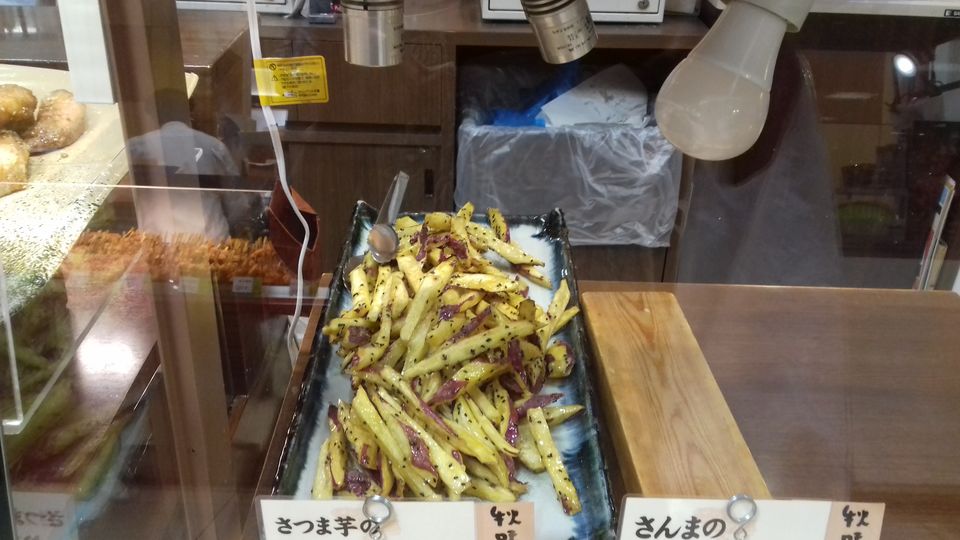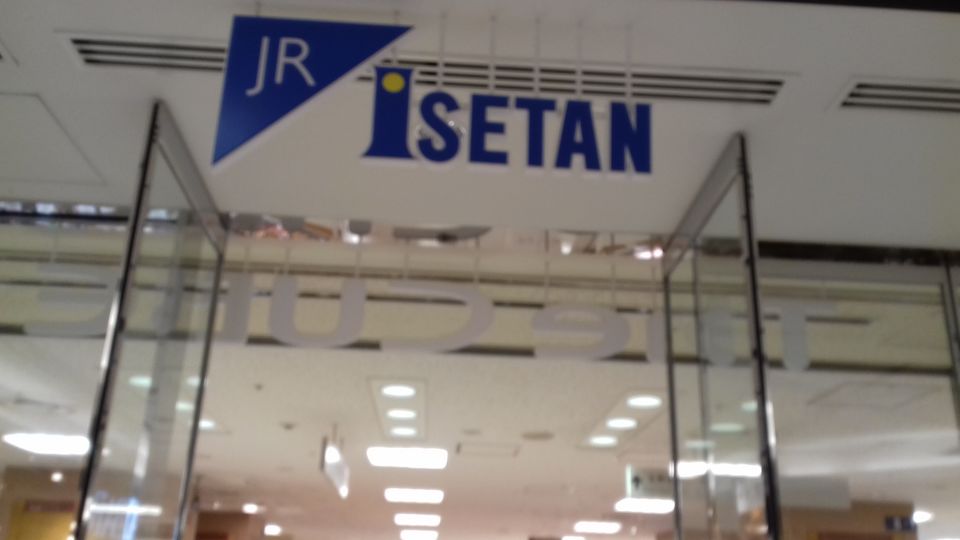 Plain coffee with trains in sight- Special mention
This one is a special mention and more than taste,needs to be experienced. After hours of walking around achibara in Tokyo, do yourself a favour. Let your feet rest at this quiet restaurant named Platinum Fish in Akhibara. The restaurant, though serves fish delicacies, but also has a cafe with glass facade. Why the glass facade, to see trains passing by both on the left and right side of the cafe. This one cafe is strategically located between two metro lines operating from the achibara station. Sit in this open air cafe, sipping coffee, on a drizzling afternoon in tokyo. It is the quiet you search for, amid all the hustle bustle.
Before I bring my vegetarian in Japan series to a close, here is your quick guide on dining etiquettes and some pro tips for eating in Japan.
1. Do not eat while walking; always ask the shopkeeper for an eating corner.
2. This holds true for any country, pay close attention to other guests at the restaurants. A good amount of outlets have a self-service for both picking food and also returning the tray once the meal is over
3. Almost every restaurant I dined at, served water with ice cubes. In case, you belong to the rare categories who like regular water, make sure you mention it in advance.
4. Japan, to the best of my knowledge, does not have a tip culture. Yay.
5. Always place the money, which is most often in the form of coins (100, 500 denomination) in a tray offered at the counter, not in the hands of the person you are paying to.
For the record, on my return flight to India, my 'hindu' meal on ANA flight had chicken in it. But, this time I was wiser, I just set aside the chicken pieces and had the gravy  Travelling requires small, tiny sacrifices you see. Happy Eating.
Vegetarian in Japan- salads and munchies -is the fifth part of my new travel series on Japan- documenting the food, people, nature, beauty and culture in the land of the rising sun. This is the final part of Vegetarian in Japan - the first two were about meals and sweet delicacies.
Disclaimer: I often hear how people are inspired by various travel blogs and wish to pack their bags and go travel. If any of my blogs does the same to you, I request you to read up on what I think about travel and how to afford it responsibly, here is the link https://tinyurl.com/yd5aa62y