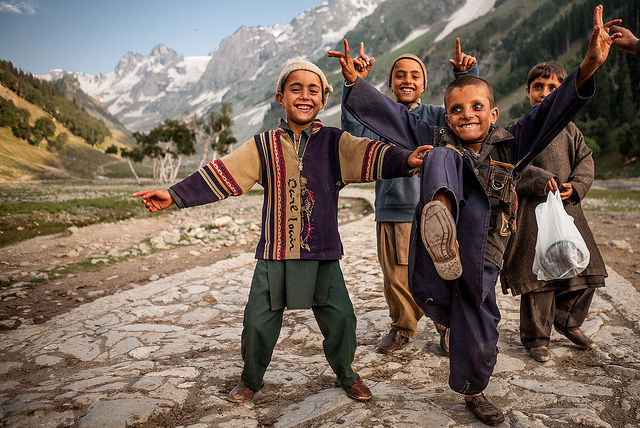 "Just when I think I have learned the way to live, life changes."—Hugh Prather
They say that to be loved is the greatest blessing. Maybe blessings were in abundance when it came to me. Being the loved and spoilt child of the house, getting the love and care of just about everyone and living in a protected shell had almost become a habit. But as they say time and tide really does wait for none. Before you realise where you are heading to, voices crack, chest hair begin to appear and we are told that it is time to grow up!
Expectations run high, goals are set, and life, which was till now a walk through the woods suddenly becomes a war zone. And there you are, thrown into the world of cut-throat competition where you are not only expected to survive, but excel. And I, sure as hell was not ready for it.
Putting up in luxurious hotels, savouring foods from around the country and visiting picturesque locations were the only things that came to my mind when I was offered to be a part of the production crew on a travel show. Or maybe another thing did pop up in my tiny little head, I'd get to do that without spending a penny out of my own pocket! Instead, I would be paid! A dream first job? Hell yeah!
Shooting for the first episode with the team landed me up in the rickety lanes of a city within the city of Mumbai, Dharavi. This wasn't my first visit to what is claimed to be "Asia's Largest Slum". I was already quite familiar with the place and I believe that it is a land which will surprise you at every step, quite literally. Just the idea of so many diverse people living together in extremely tough conditions and yet emerging out as winners in all walks of life had always amazed me.
It was during one of the small tea breaks during the shoot that I happened to strike a conversation with a fine gentleman named Viraj who had volunteered to help us out in Dharavi.
A smart, educated man in the prime of his youth, Viraj had left his promising career after a trip to Dharavi. As he puts it, he was "disturbed" when he saw children being taught the distinctions of caste, creed and religion even before they could learn the alphabets properly. The hostility of the place was such that he claims to have seen children as young as 10 and 11 turn to opium addiction, roaming about the streets with local-made knives hidden in the back of their trousers, ready to kill in a flash.
These sights shook up Viraj to such an extent that he never went back home. He left everything he had and everything he could have had for the future of people he didn't even know. He works for an NGO in Dharavi which works towards educating children and helping them discover their talents in fields of dance, music, sports and just about everything!
He's not doing it to impress his girlfriend nor was all of this ever planned. He found his calling.
After a couple of sleepless nights and exhausting days at work, I had plenty of time on the train back home to think over about an experience that had kept me up for two nights in a row.
It may sound overstating but the conversation still runs fresh in my mind and will always continue to do so. The whole experience was haunting, gut-wrenching and made me question my existence. It was the first time that something like this happened to me. That, right there was the beauty of travel.
It's funny how sometimes small moments which don't even seem significant at that point change you as a person forever. As symbolic as it may appear, this new phase of life had kicked off, and how!
Binge watching TV shows, spending hours at local tea stalls and partying like there's no tomorrow were things of the past now. The responsibilities of growing up had been well accepted with a big smile on the face. The bug had bit me. Sitting in the office on non-shooting days, I started craving for openness. Travel and food blogs had replaced online gaming websites on my browser's search history.
Over the course of the next few months, I would meet and interact with innumerable people from different parts of the country. Be it experiencing the spunk and zest of a young city like Pune or soaking in the old world charm of Kolkata; each place, each person, each story taught me something. Travelling changed the way I would view the world, its people and myself. But most importantly, it continues to inspire me and make me a better human being.
The world out there is the perfect playground for young souls like us. Believe me, that one plunge is all it takes. Don't wait for things to happen. Go out, explore and create your own stories! Don't rely on anyone. Don't plan. Don't wait. There is no better time than now. GET OUT AND GET GOING!