Our first souvenir in Hong Kong was an umbrella from a 7Eleven store. It was raining throughout, but not a deterrent to the shoppers and tourists flocking the streets. 2 days in Hong Kong !!
Hello and welcome if you are new to my travelogue or welcome back if you have been following the updates. This is the first of the new series of travelogues from Hong Kong.

This is our second trip to Hong Kong. We covered the big touristy places during our first visit. You can catch the itinerary and details in the prior posts on Hong Kong. The places covered were Ocean park, Disney Land, Ngong Ping 360 and Great Buddha on Lantau island, the City Tour and Stanley. This visit is going a bit more local so here goes....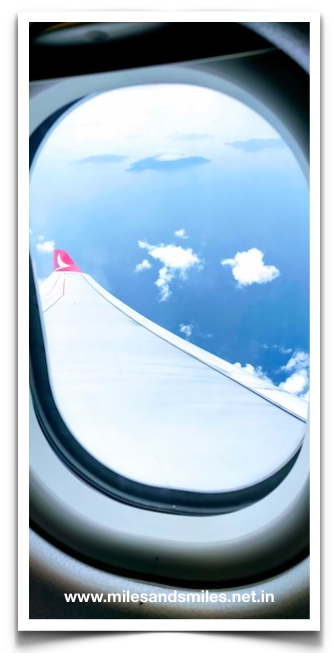 To reach Hong Kong, we flew by Cathay Dragon; a subsidiary of Cathay Pacific and headquartered in Hong Kong. I was a night flight, taking off from Bangalore at 1:30 am and landing in Hong Kong in the morning at 9:30 am.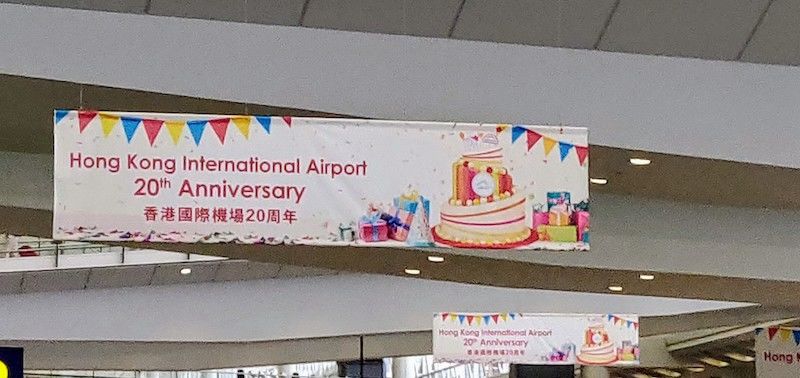 Hong Kong International Airport is celebrating its 20th Anniversary. It is one of my favourite destinations and the decor has changed since the last visit and is again vibrant as ever !!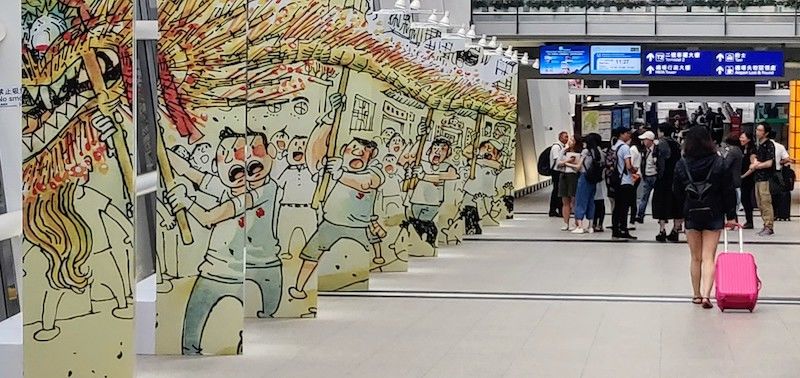 We caught a City Flyer (A21) – the double-decker bus from the airport to Tsim Sha Tsui.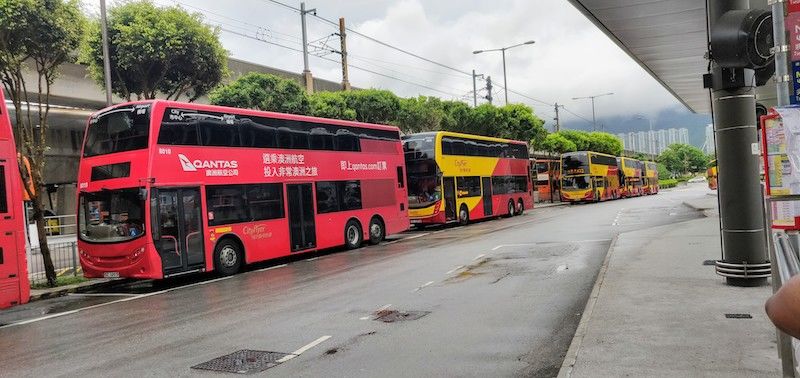 We were staying at a hotel named Guang Dong Hotel, located very conveniently in the heart of Tsim Sha Tsui on Prat Avenue. From the bus stop, we had to haul our suitcases along a few streets to reach the hotel. If you plan to explore Hong Kong by foot, the most important aspect is choosing a hotel in the heart of the city and in that respect the choice of our hotel was perfect. Everything was in walking distance.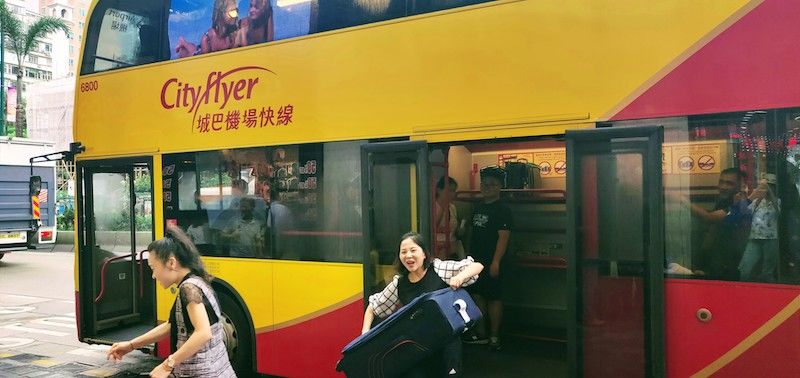 We reached the hotel by 12:30 pm and had to wait for the check-in at 2:30 pm. Meanwhile we caught a Chinese lunch from the restaurant at the hotel.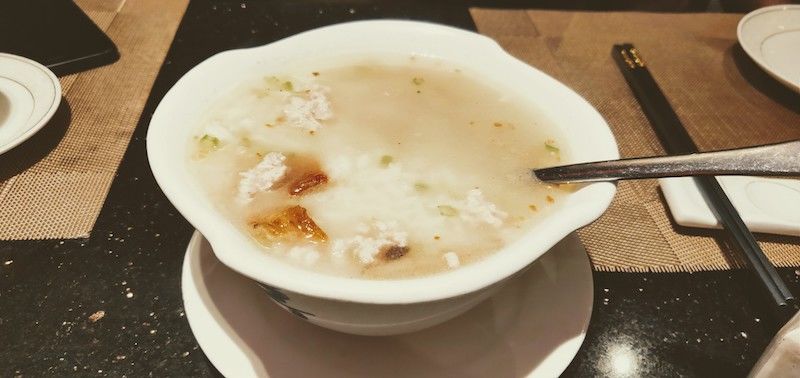 We tried the Congee with Fish & Minced Pork, was good and Rice noodles with Beef Balls in Soup, was bland. They gave a chilli paste to be added with the Rice noodles soup, but still was no help, as the beef balls were totally bland.
Post lunch we checked-in to our rooms, a very basic room and soon were outside exploring the town. First visit – Central !!
Hope you enjoyed this travelogue, if you wish to see more photos, please visit the site www.milesandsmiles.net.in
Happy travelling,
Anju
www,milesandsmiles.net.in