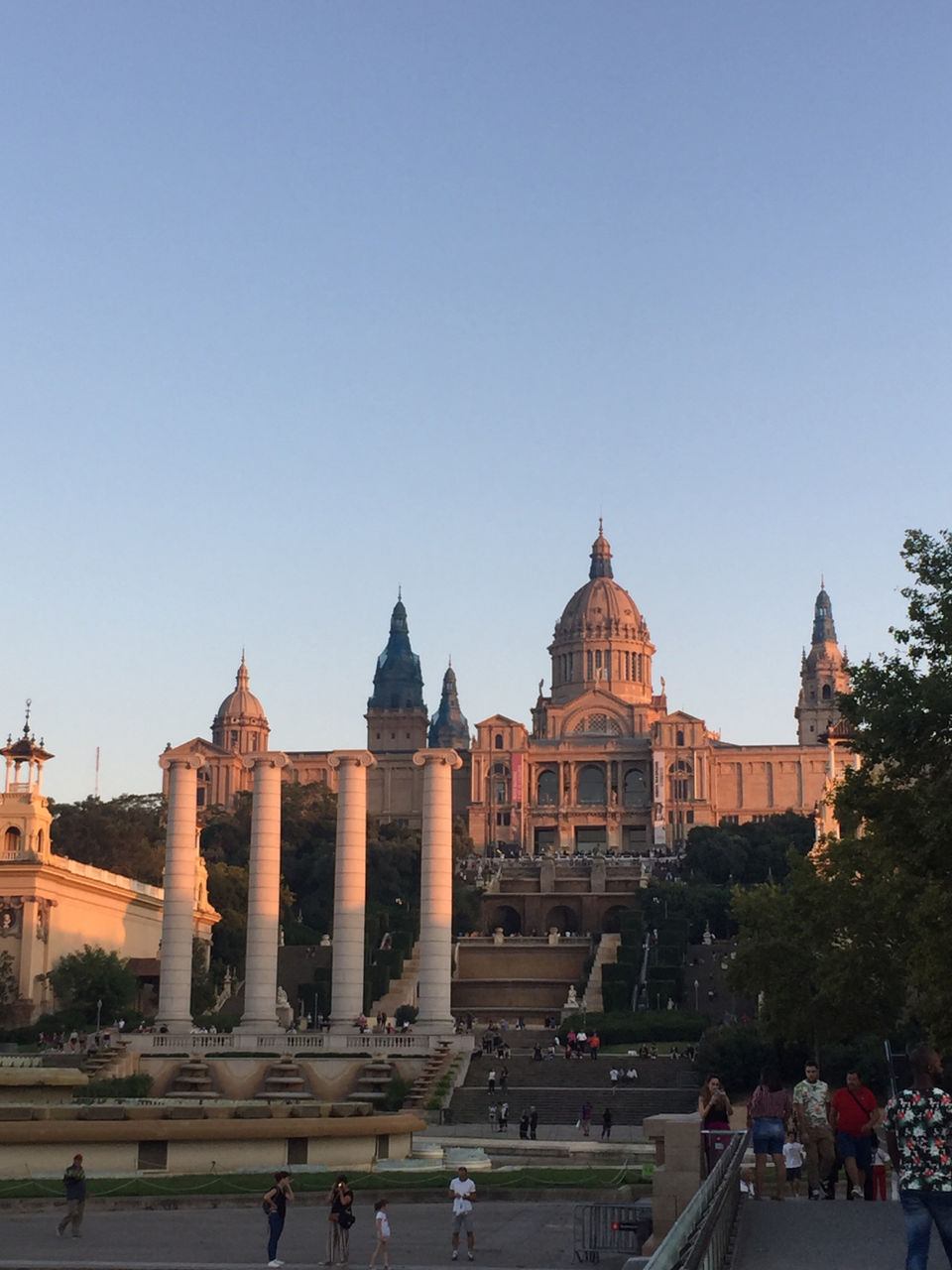 My past blogs had been mostly on how my experience was traveling to a place. Here in this blog let me guide you guys plan your travel to Spain. I know, many of you wouldn't choose Spain as your Europe destination but trust me this could be one of very off beat places you can explore with your friends or partner!
We chose Barcelona as our first Destination!
Why Barcelona?
Because this is so lively and filled with heritage and culture. Landed to Barcelona airport, straight headed to the hotel. Barcelona is very expensive hence we decided to live in Rubi.
Dont rest on cabs, travel by metros and local trains. All are well connected from Rubi area to Main Barcelona city.
Choose Airbnb over regular hotels.
Ensure your internet pack is on as you always need to be on your google map to check how to reach a destination faster.
The trainways are owned by private companies here and cost you 2-10 Euros depending on where you travel.
What to see in Barcelona?
Palace Espana.
Placa Catalunya
Sagrada Familia
City Sculptures
What to avoid ?
Park Guell, not so attractive as seen in internet.
Suggest to take the city tour , at Day 1, would cost you 30 euros per head.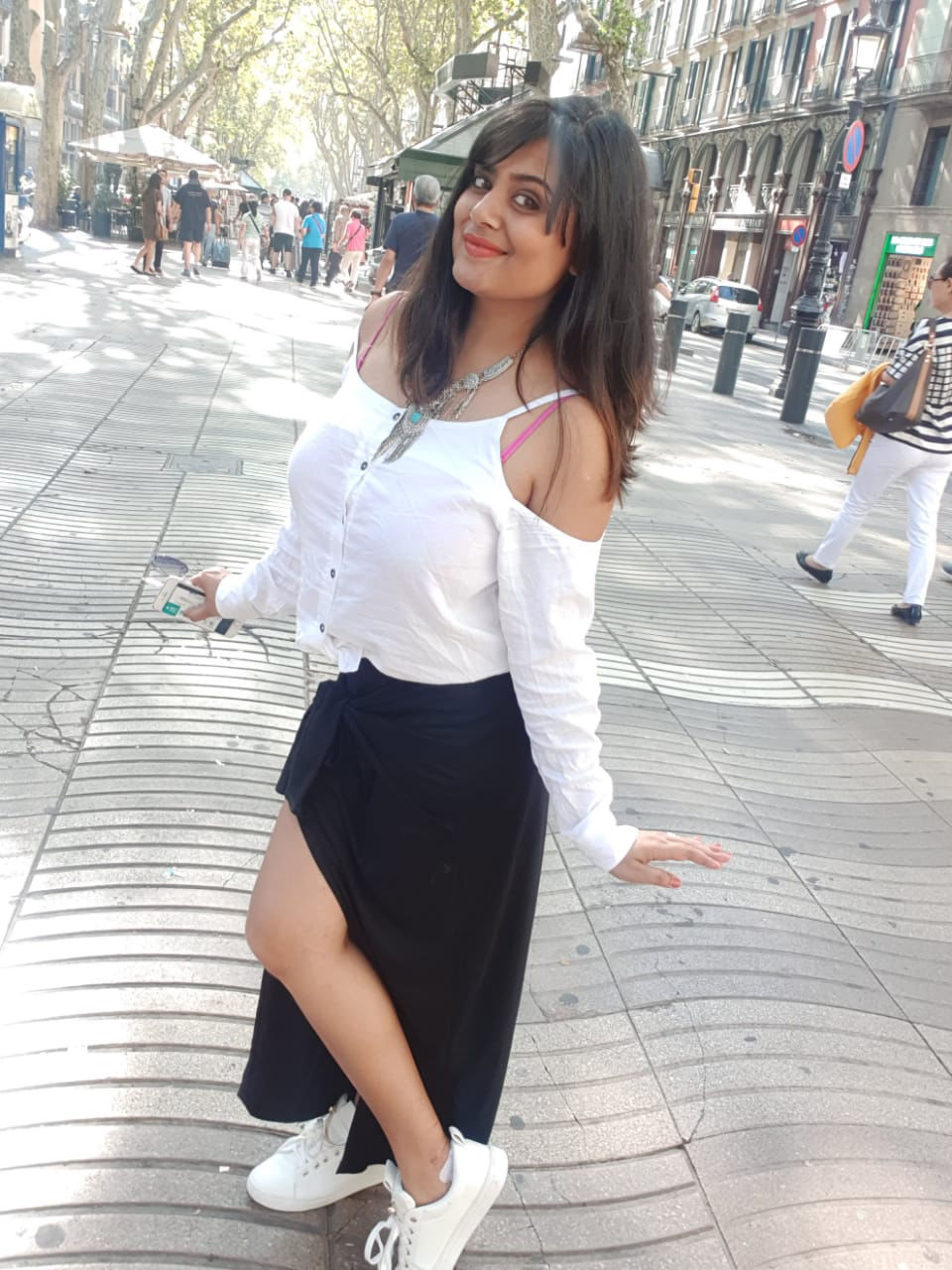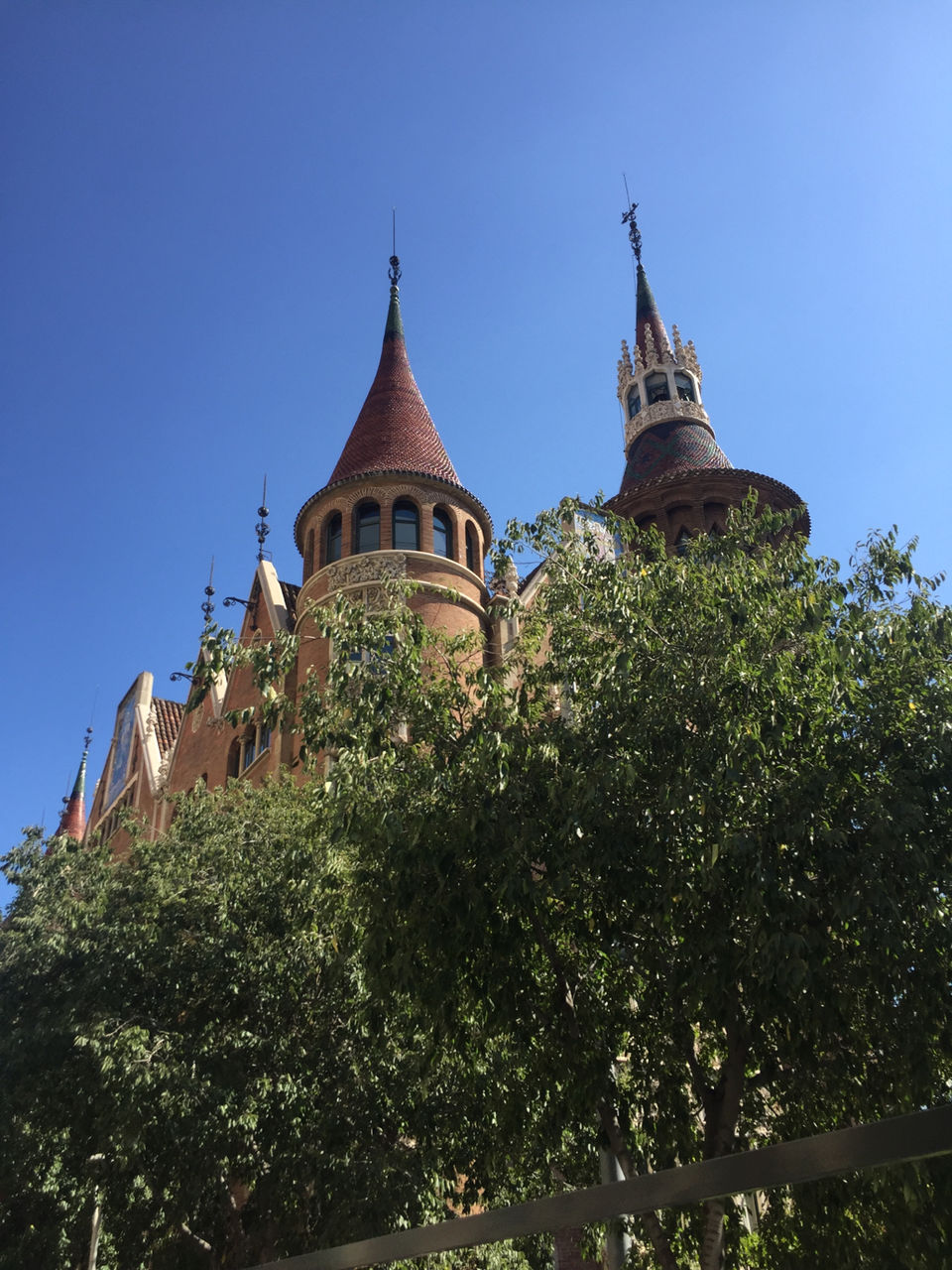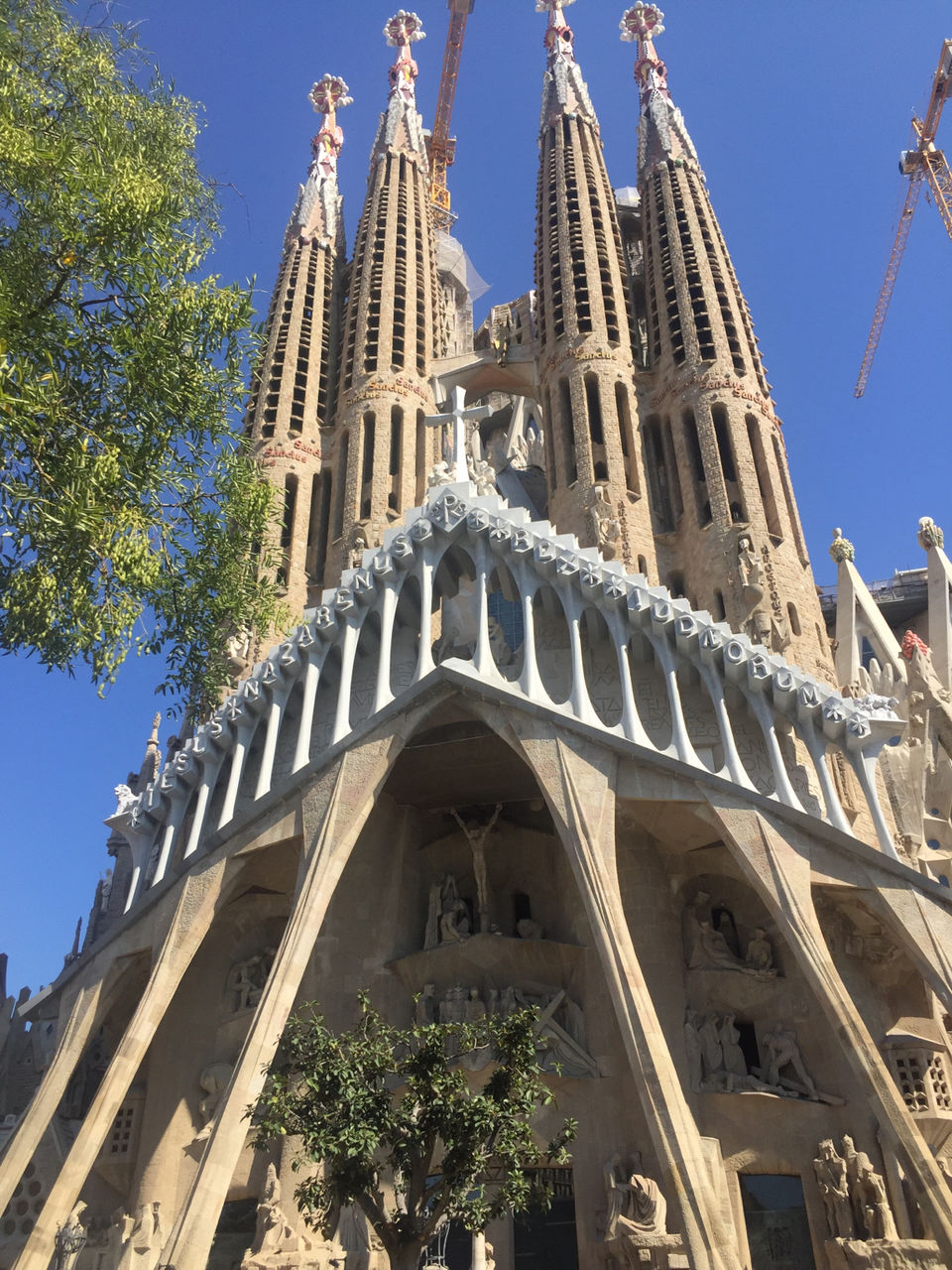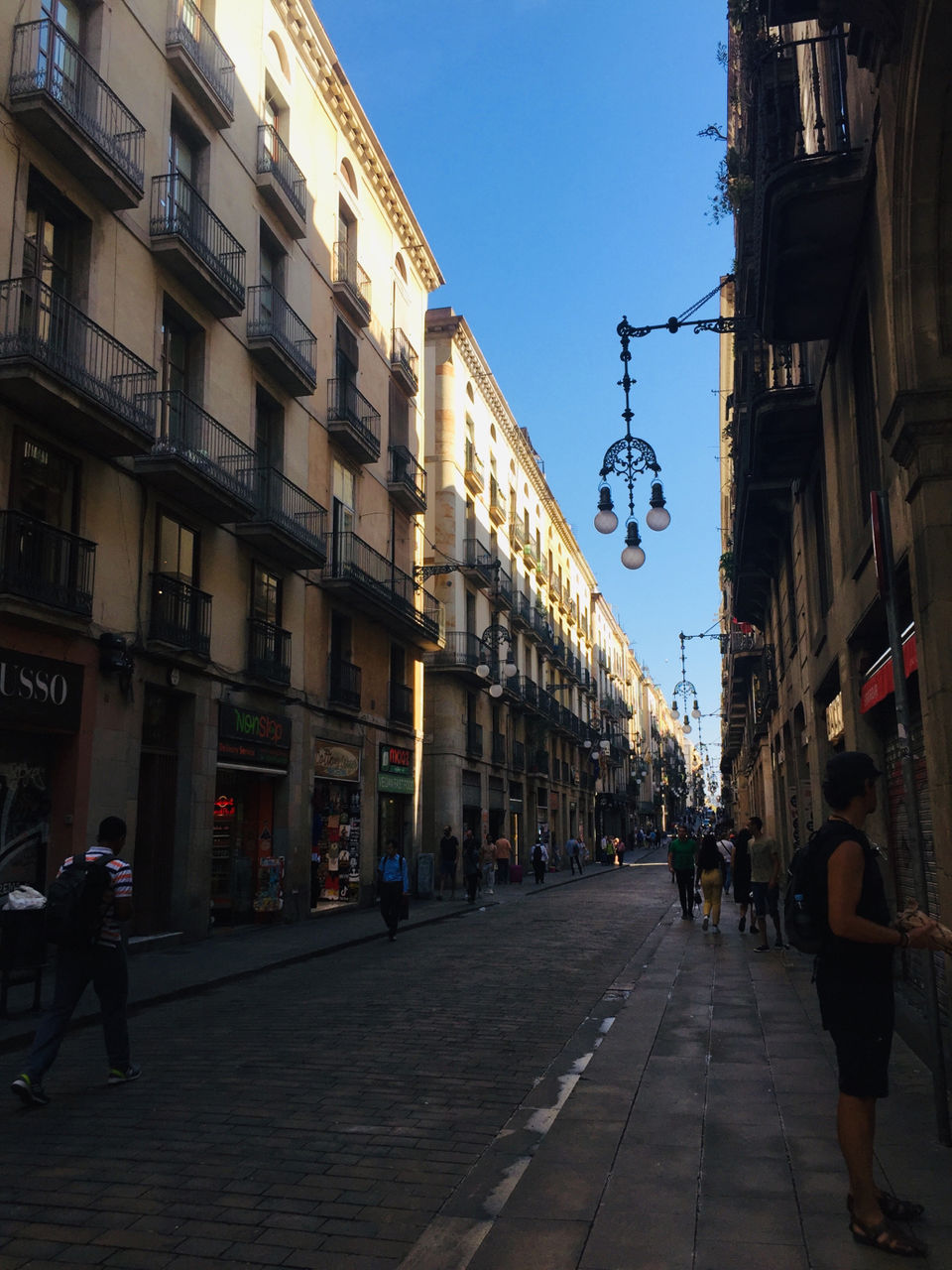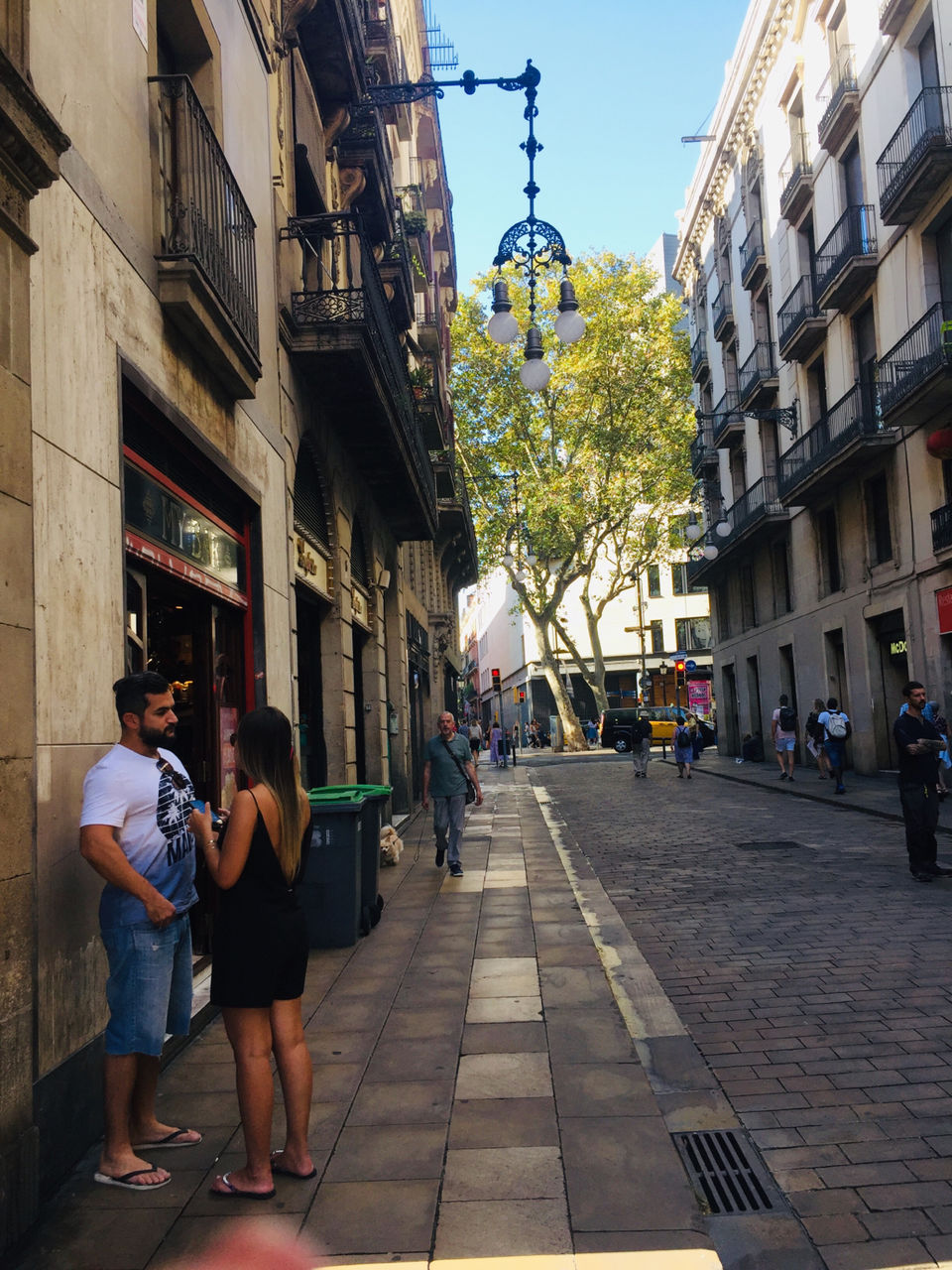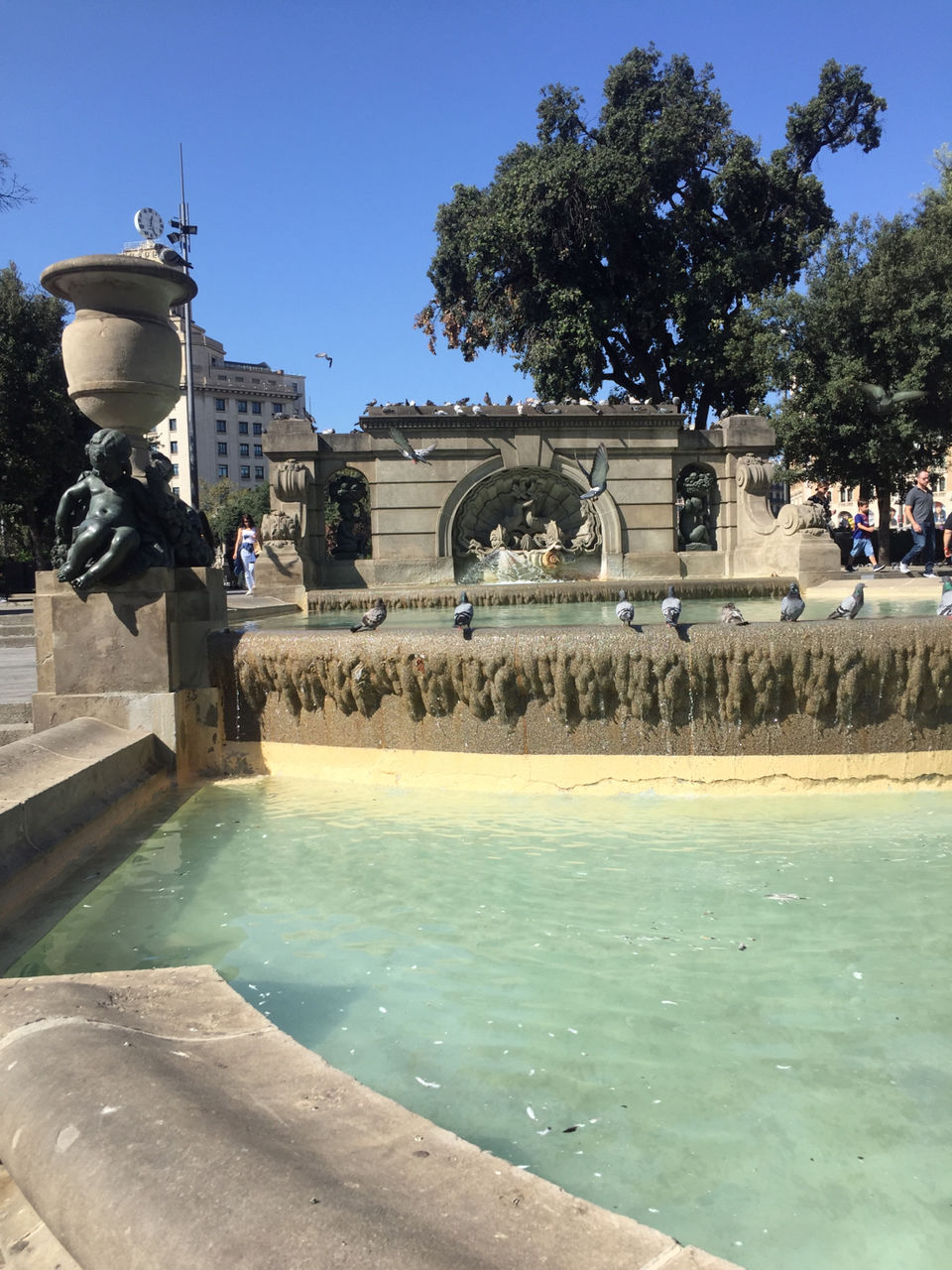 Day 2 can be spent touring the famous Costa Brava. Leave early so that you can catch many water sports and rides at the tip of Costa Brava. We were late, hence were able to catch just the sunset. If you are Game of Thrones fan, stop by the old town of Girona! Here are few scenic pictures from the places!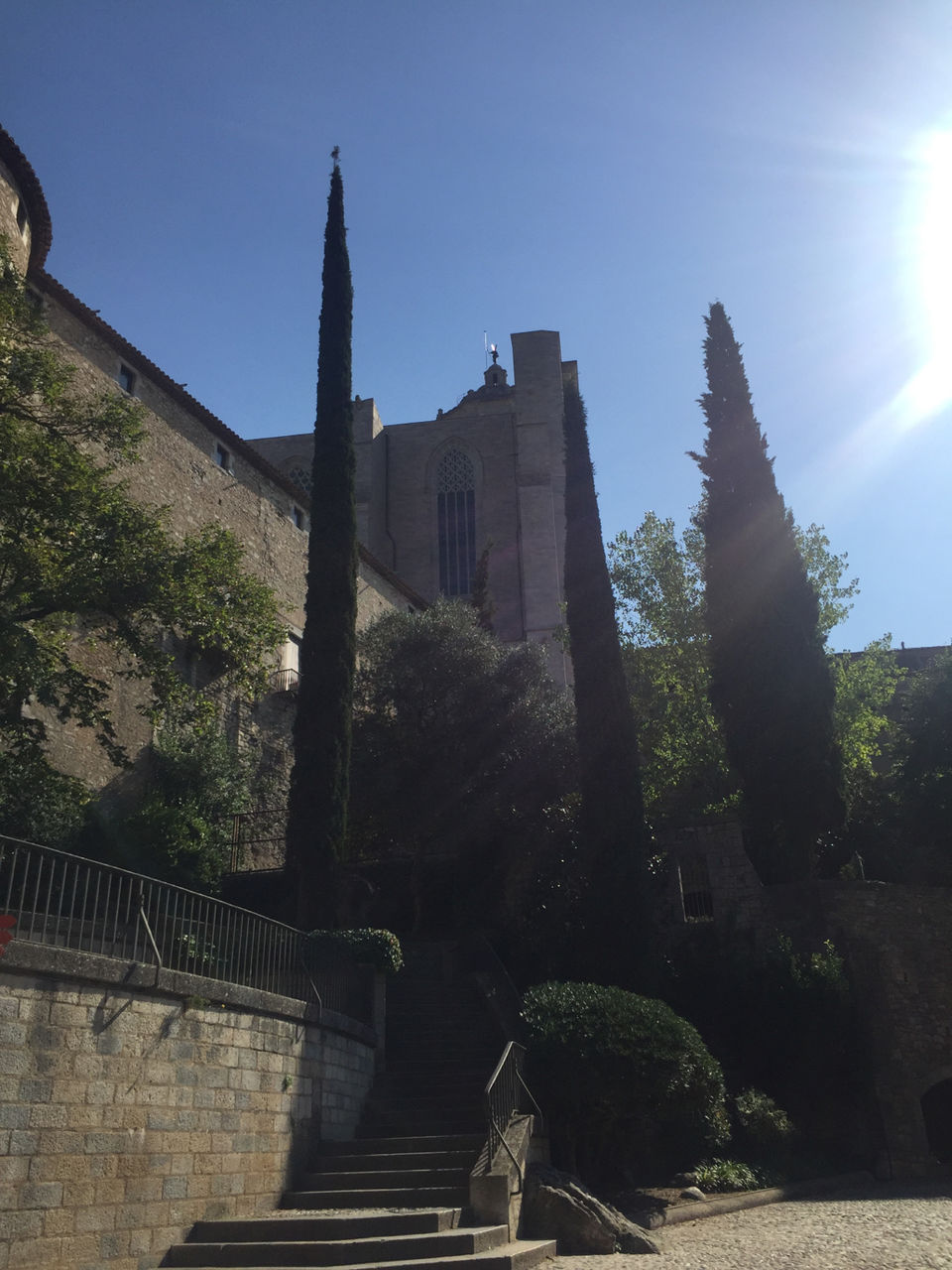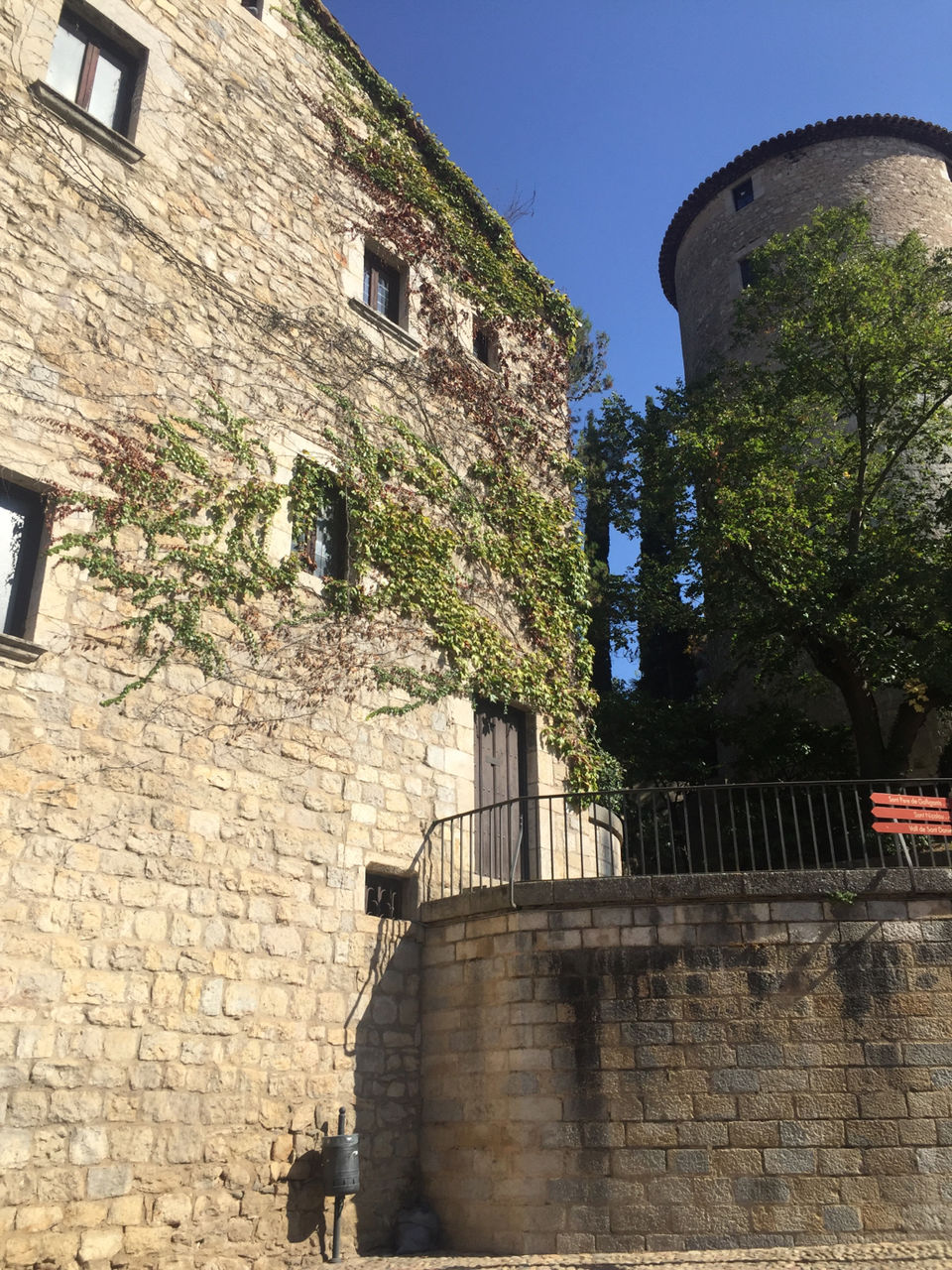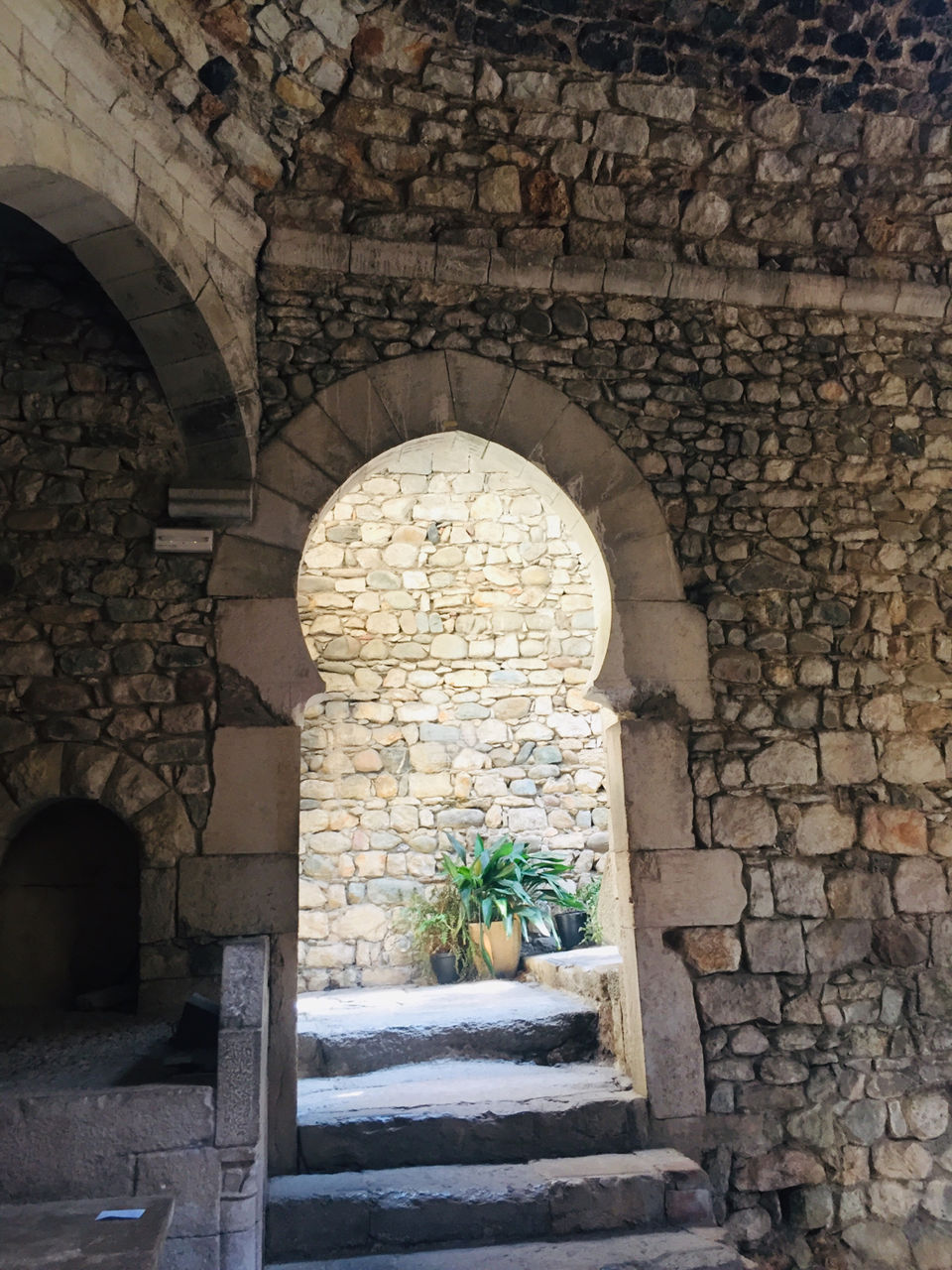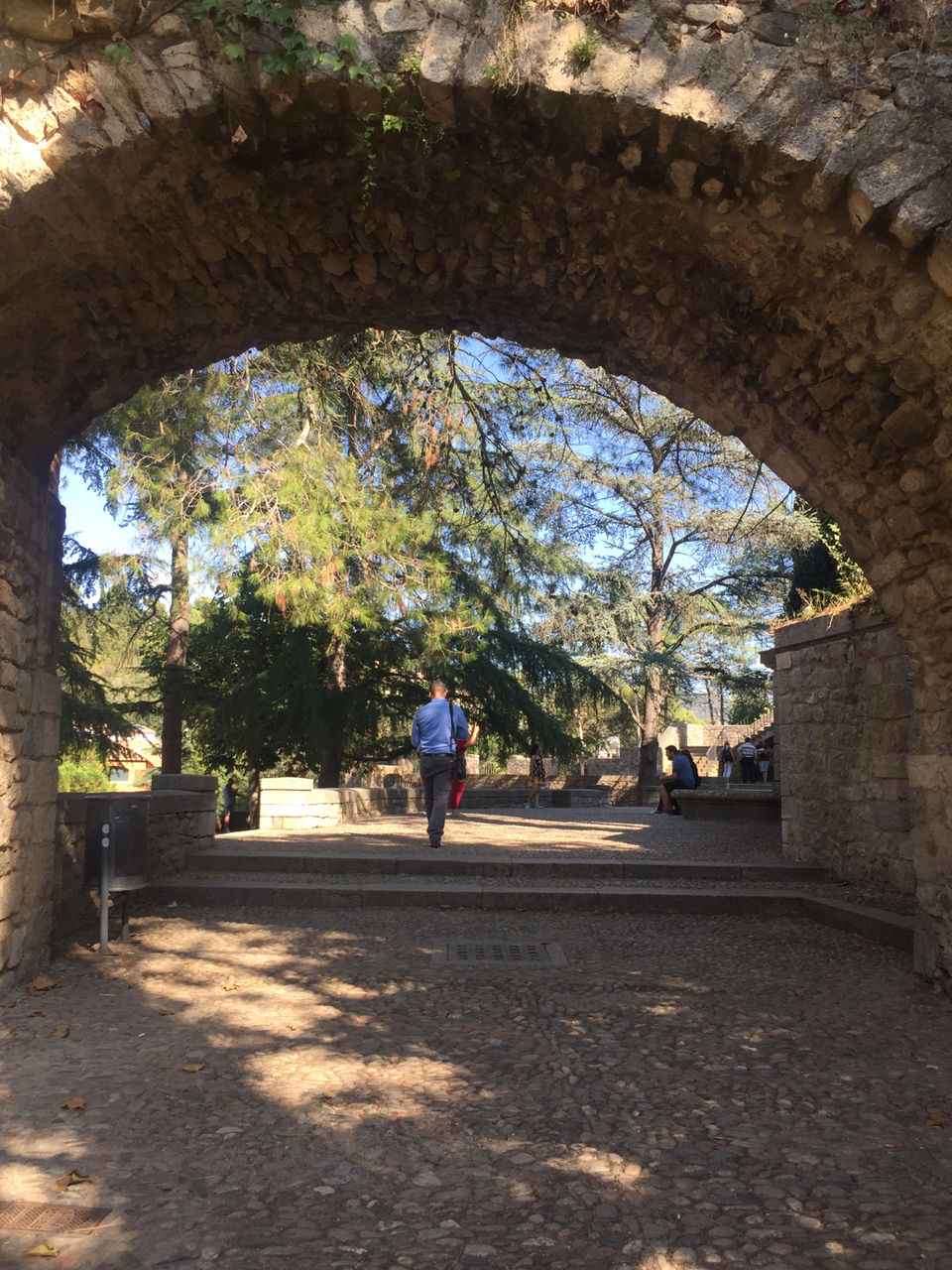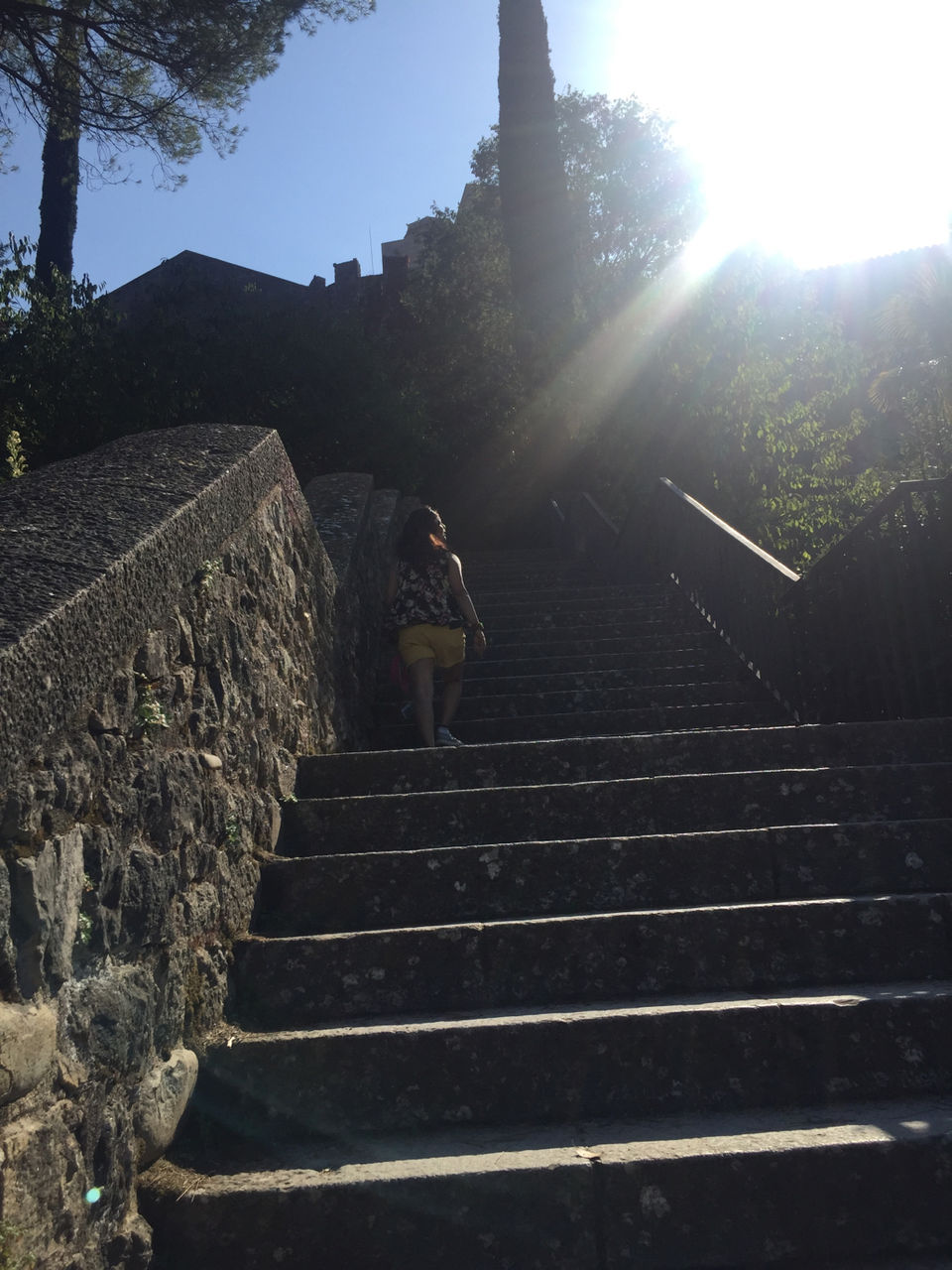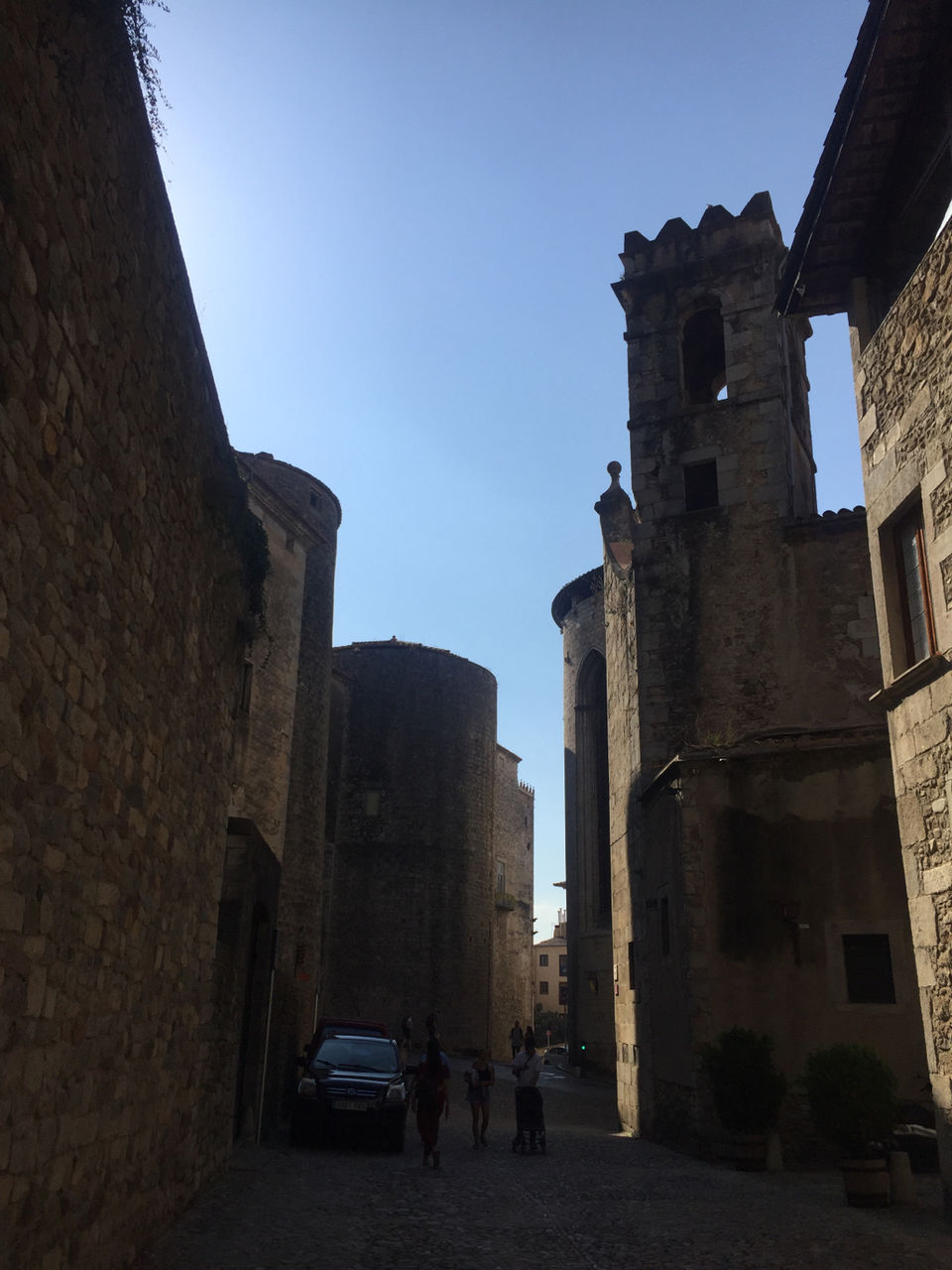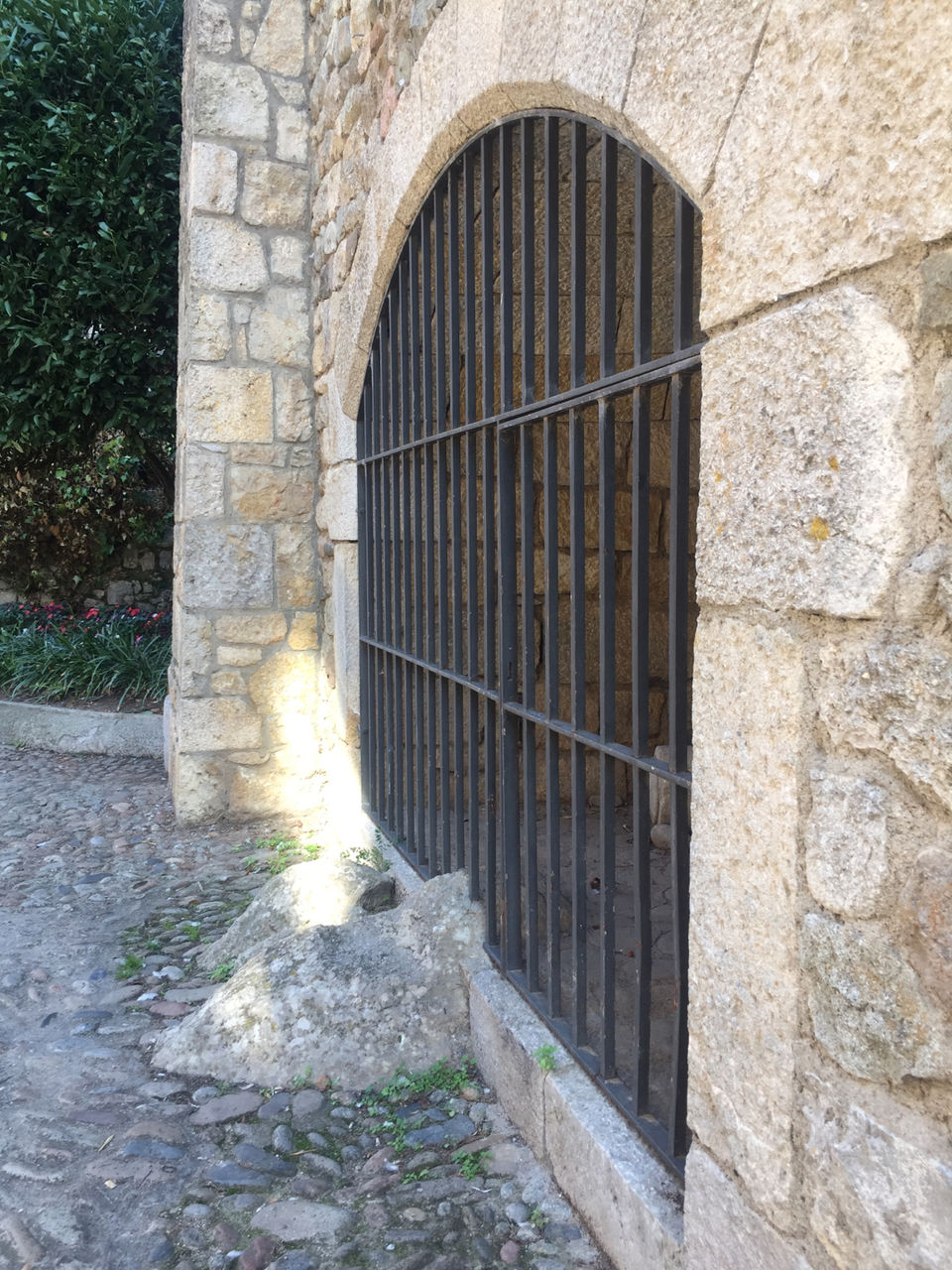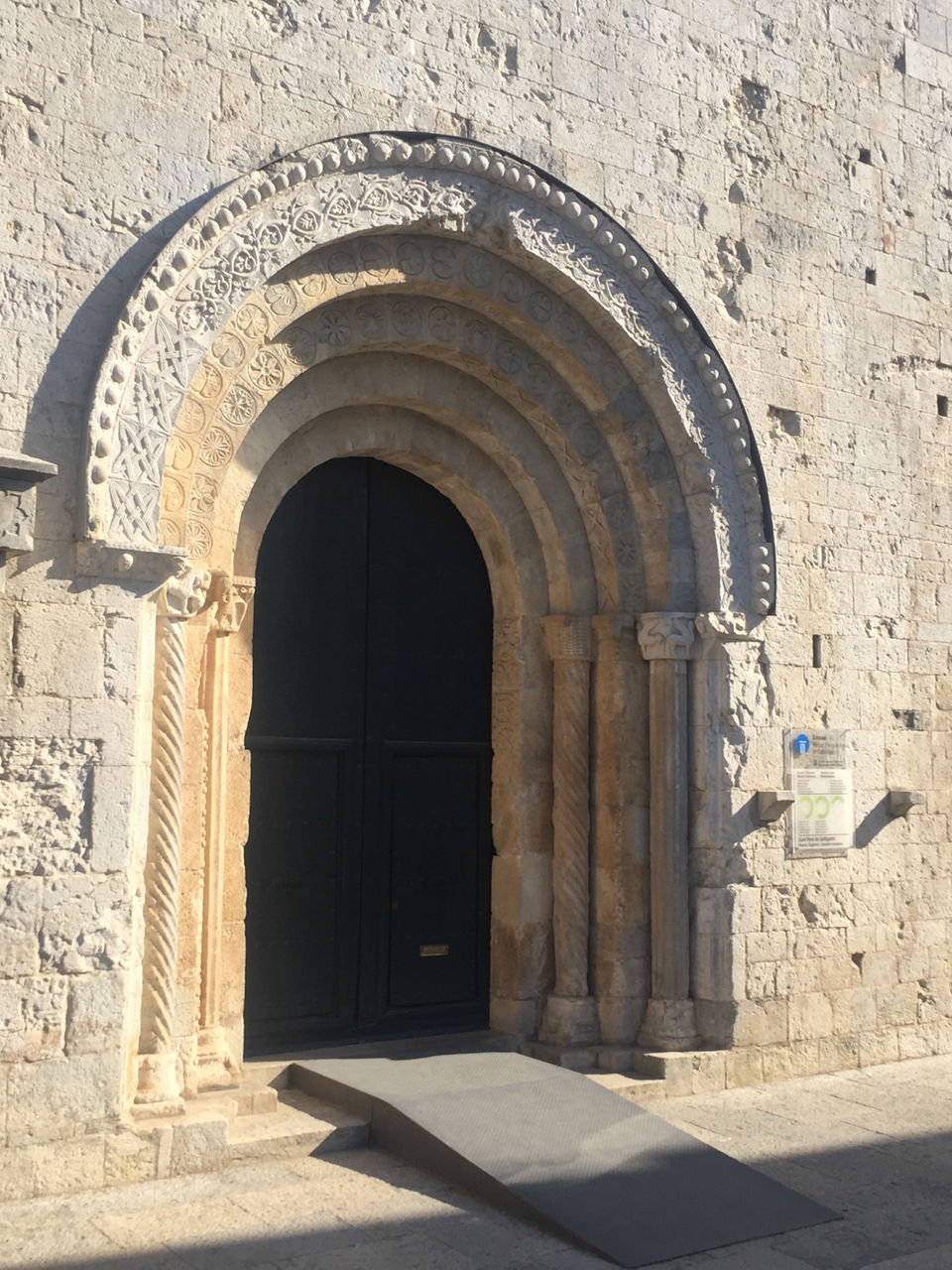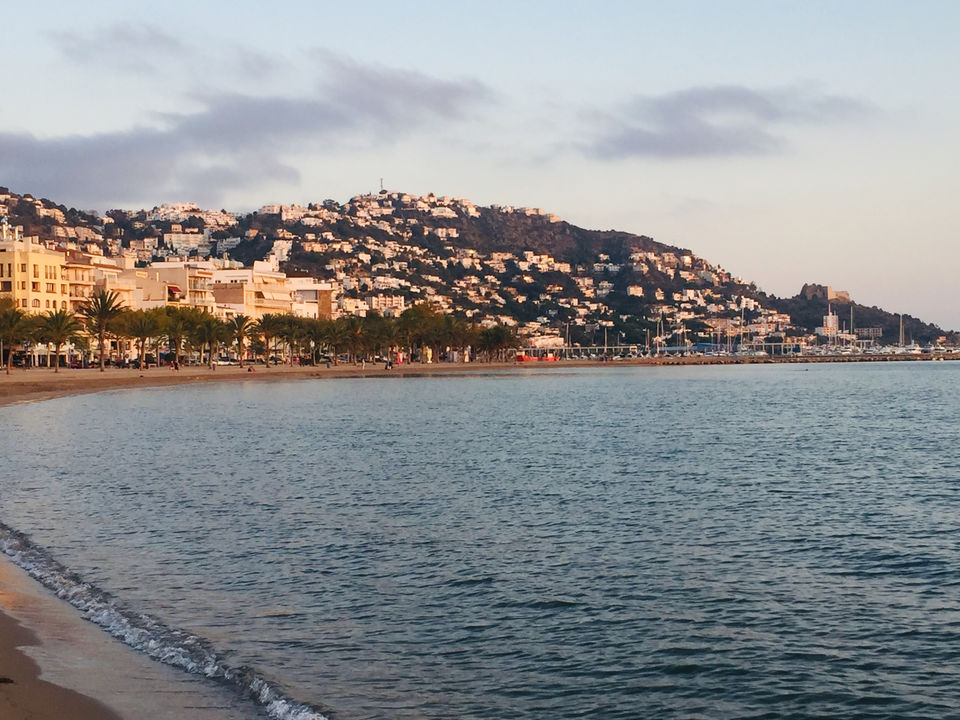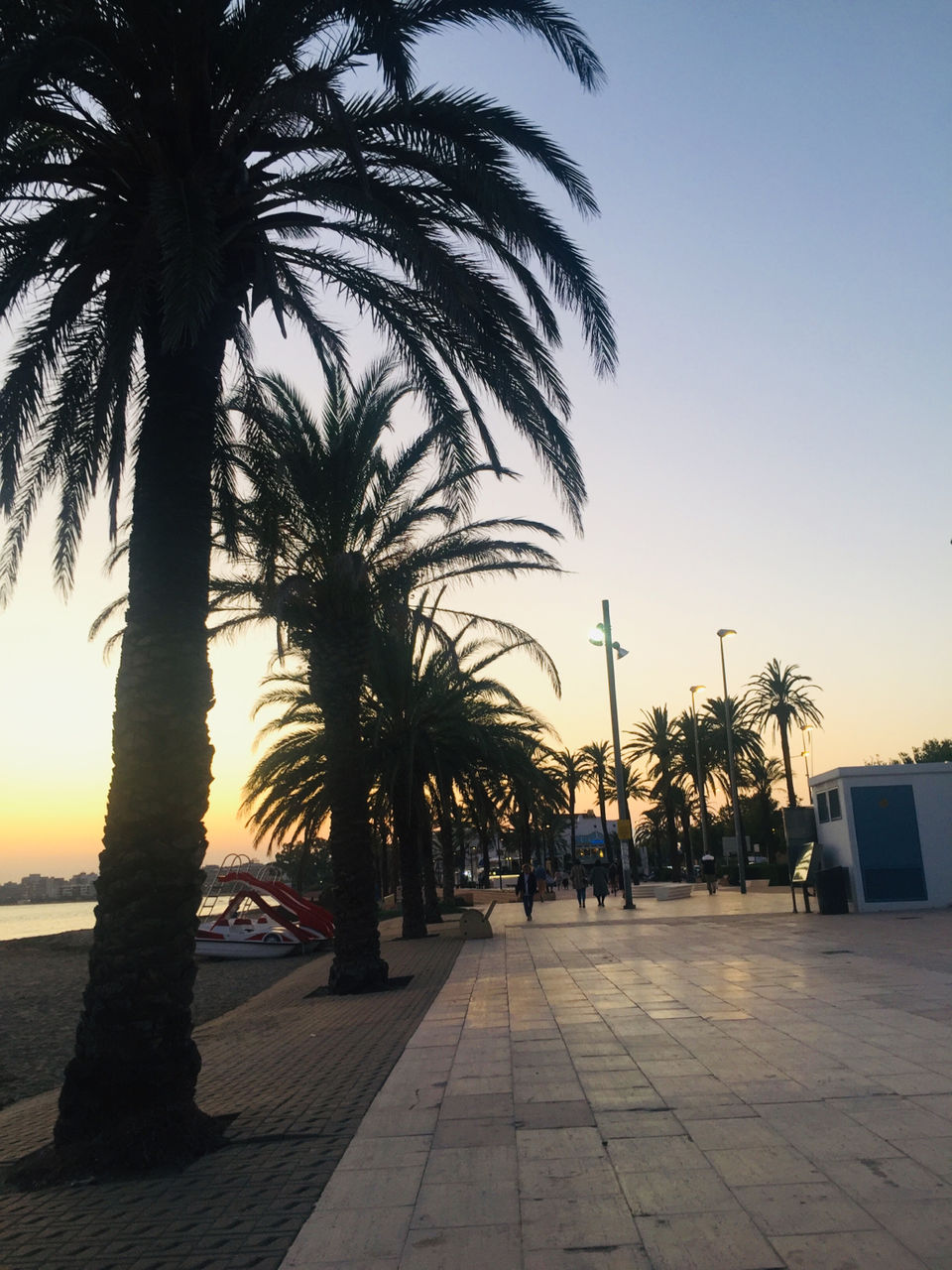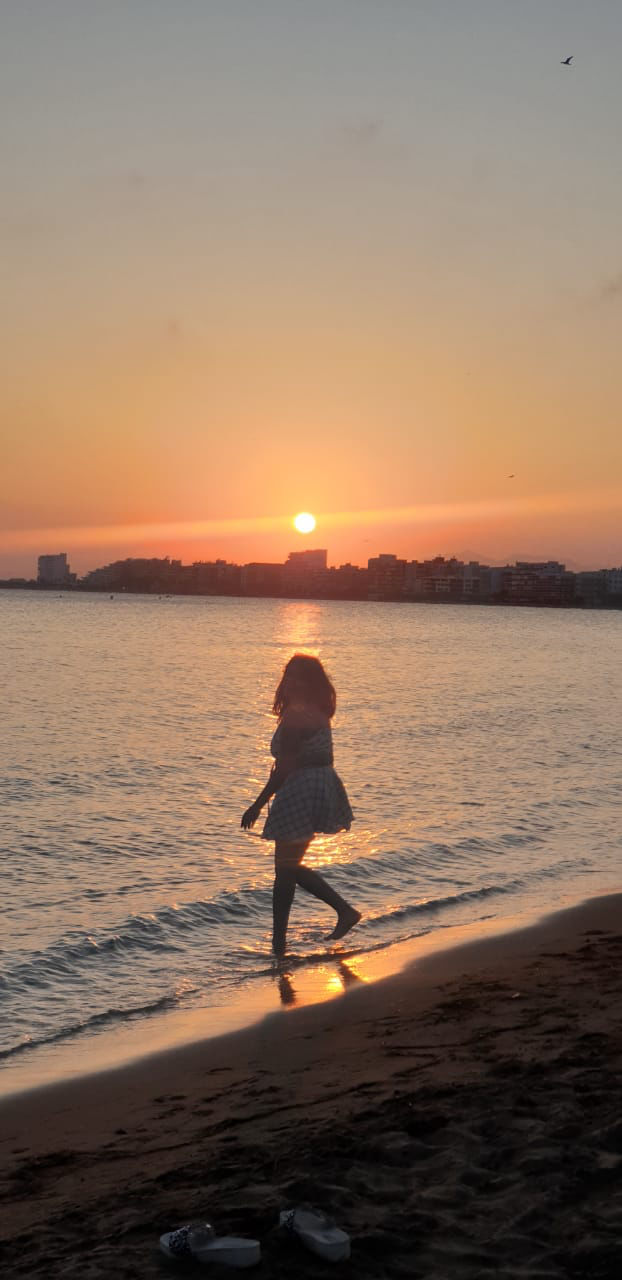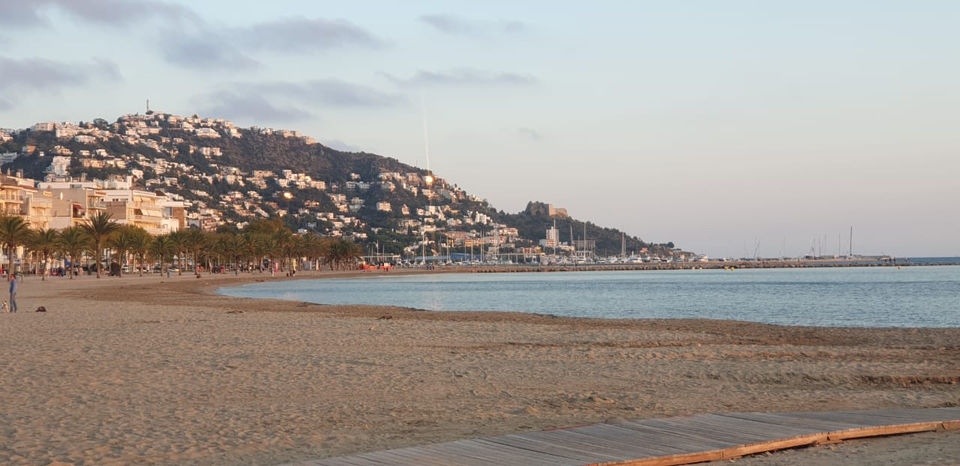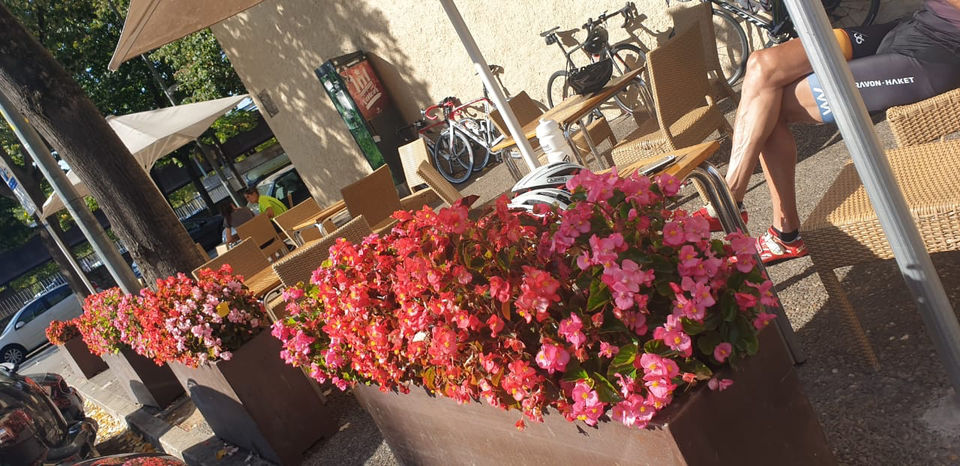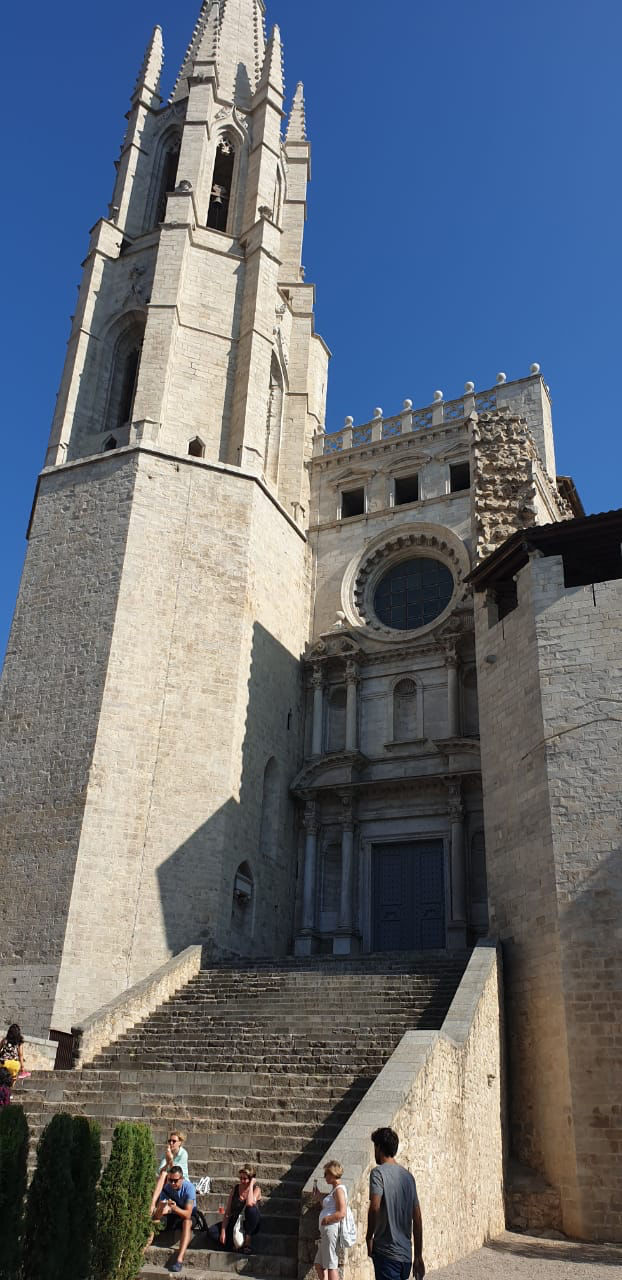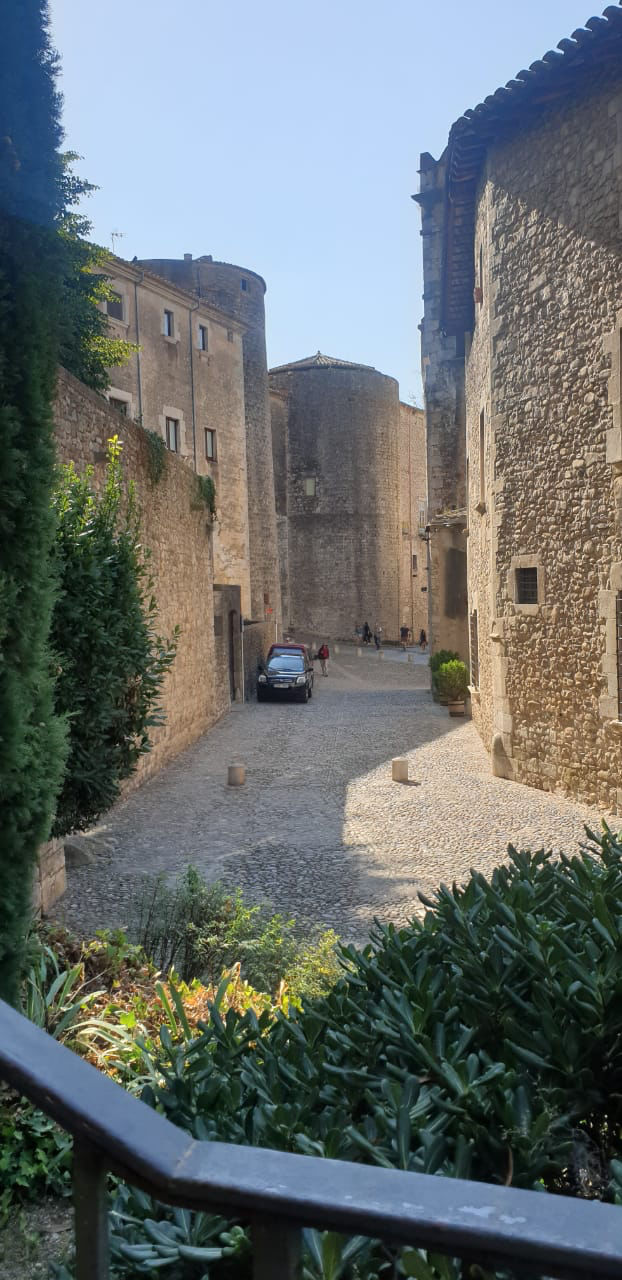 You will be in awe of the old lanes and the town of Girona. Grab an ice cream as you part from Girona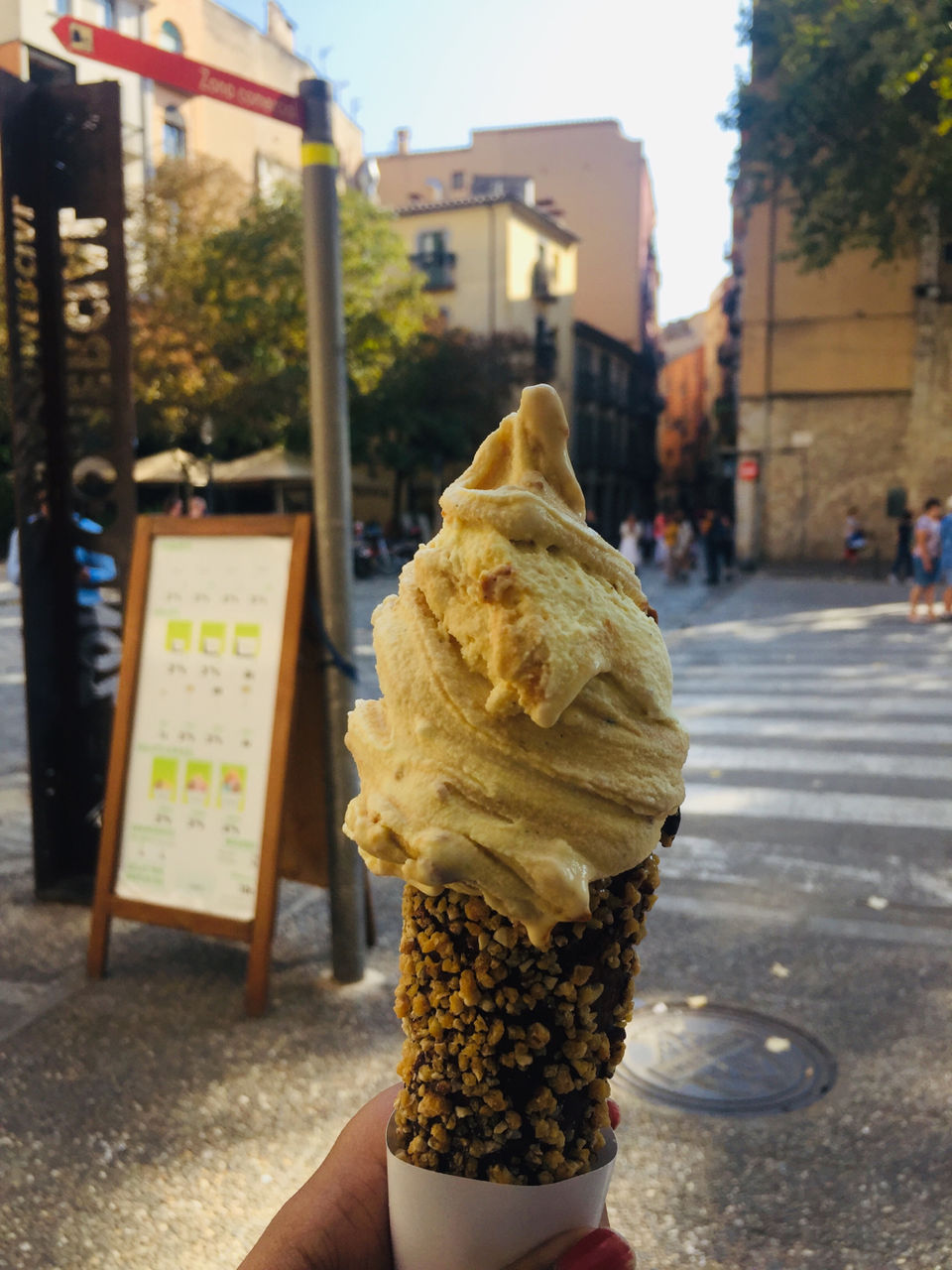 Costa Brava could be a great place to watch the sunset and grab some bacon and beer !
This day you can reserve for a trip to Tarragona. Its a pretty coastal town by the Mediterranean. Can find some nude beaches too if you explore. Enjoy the town by a tour train . Catch its old ruins, amphitheatre, and architecture!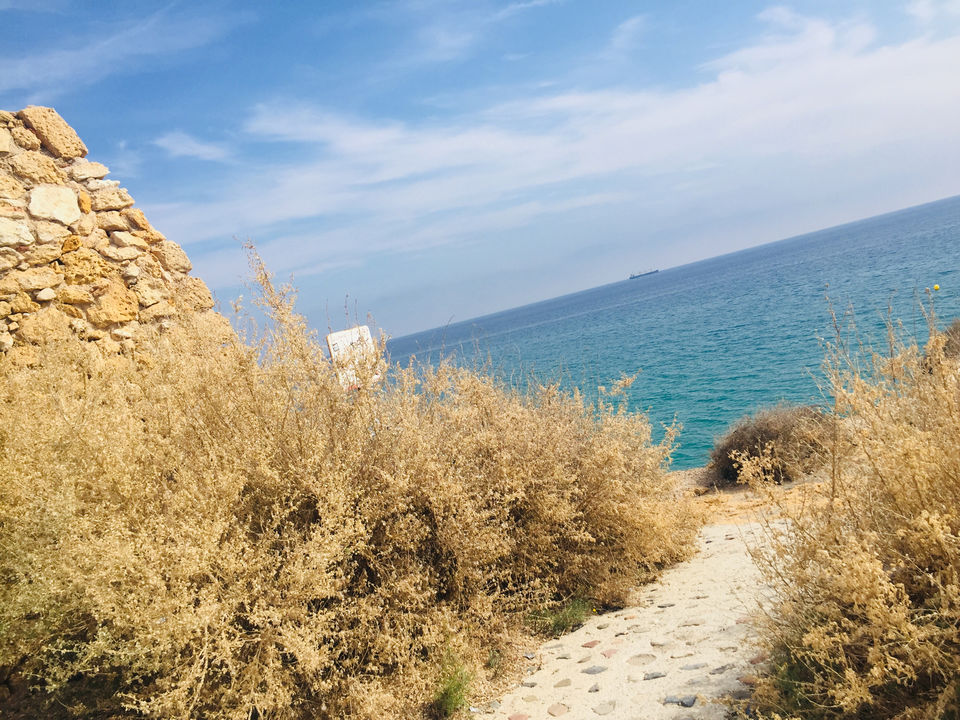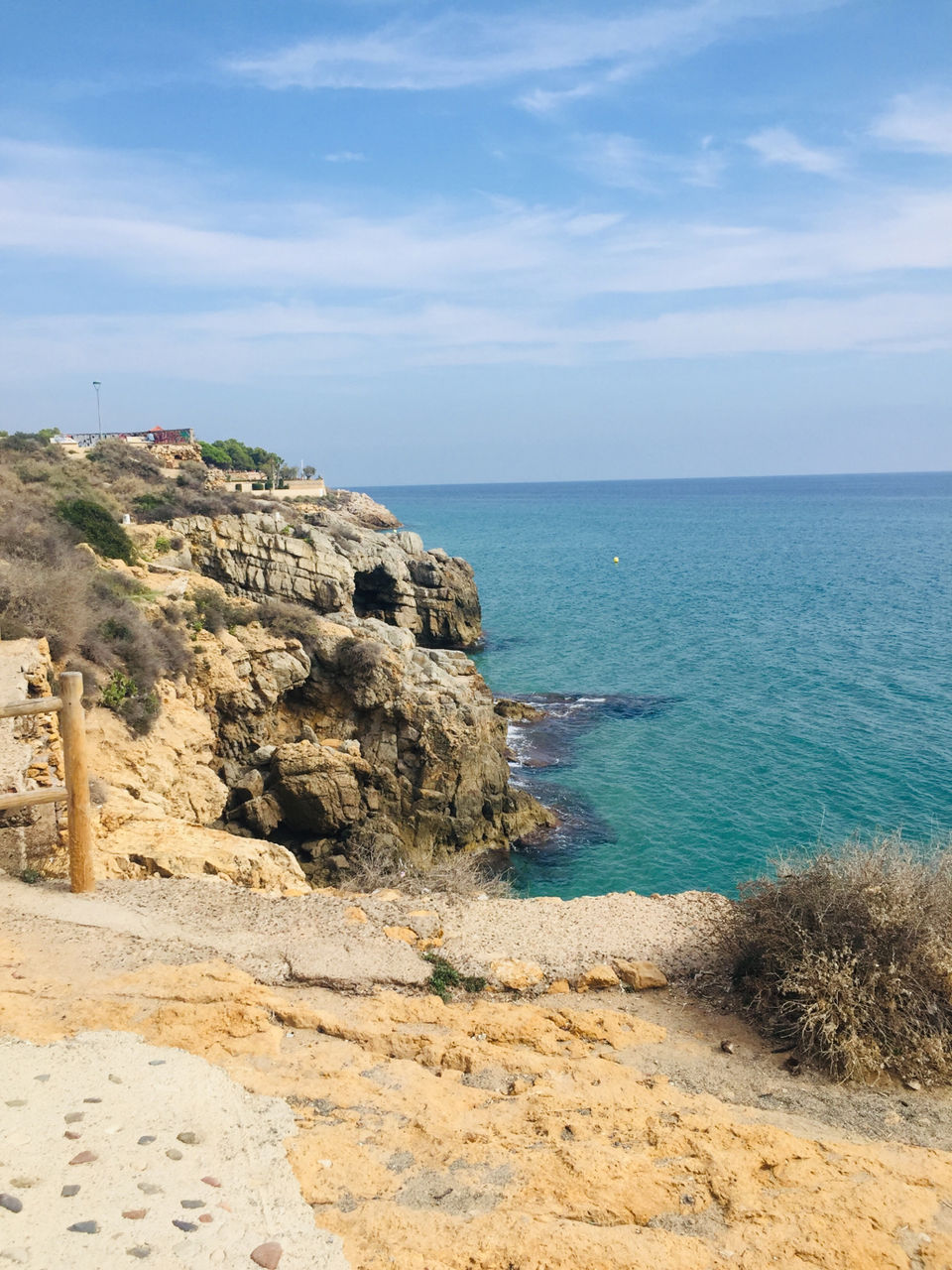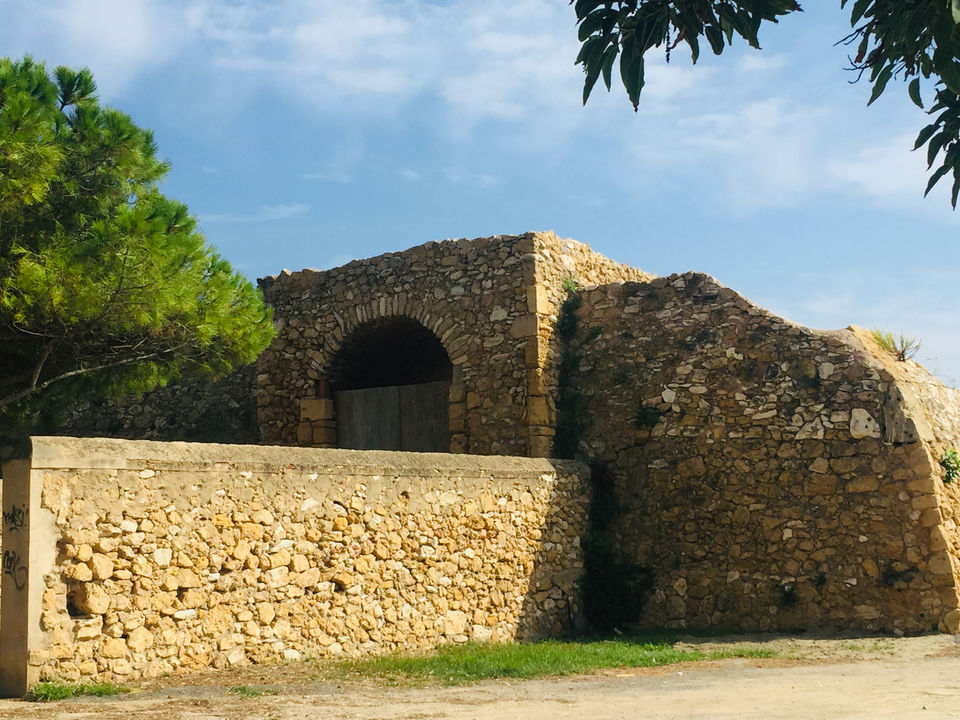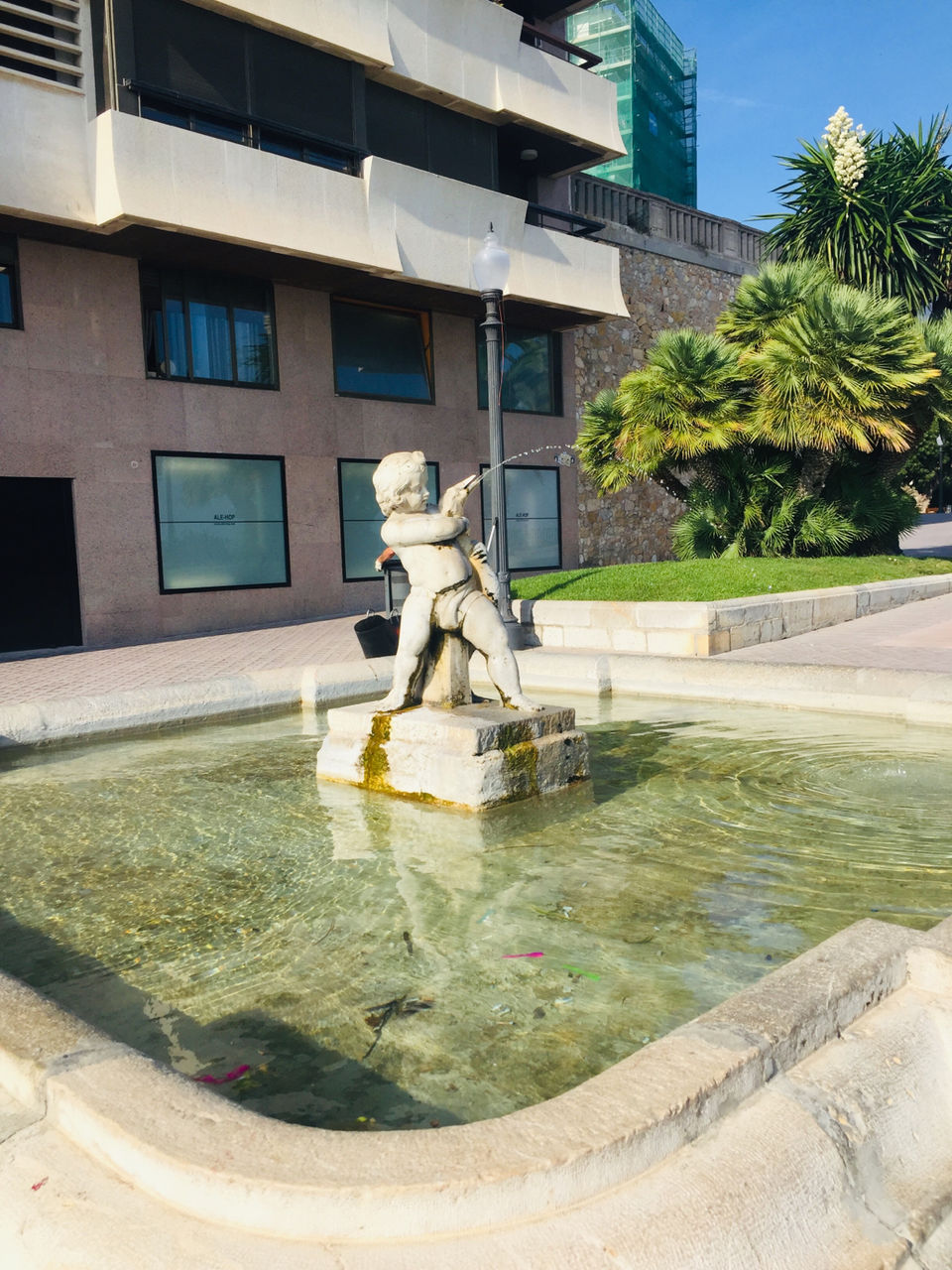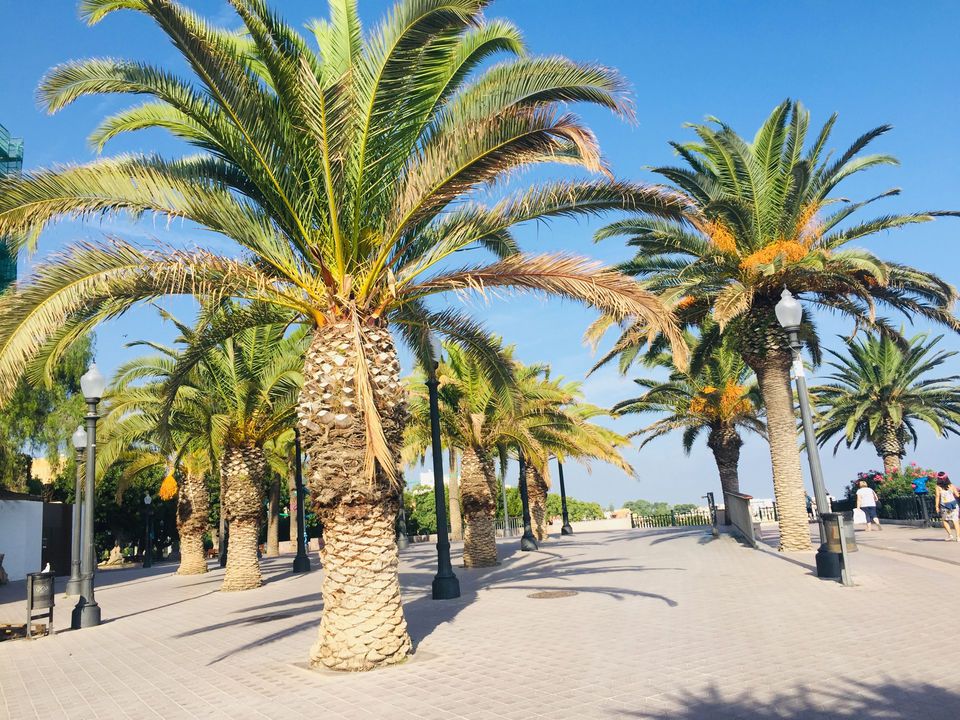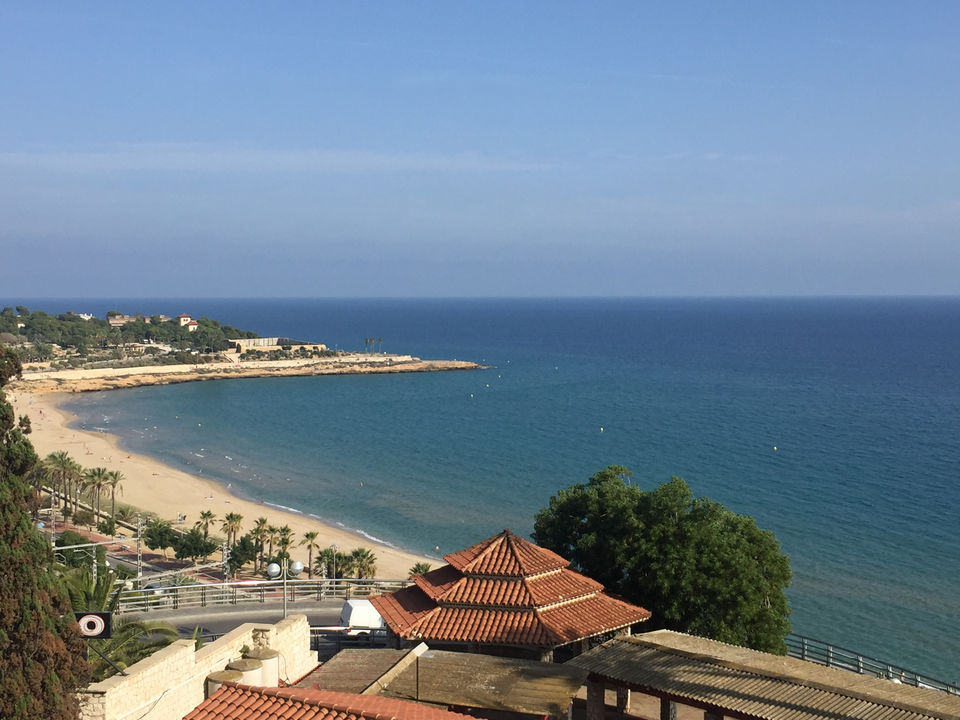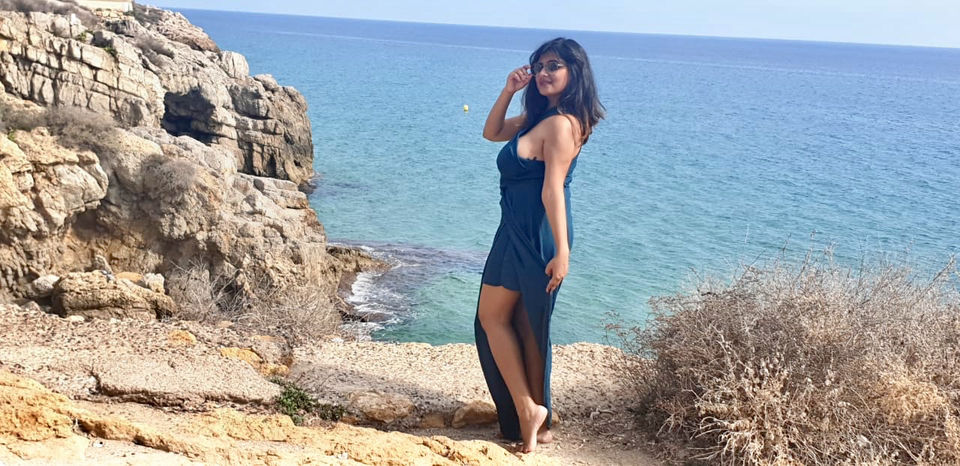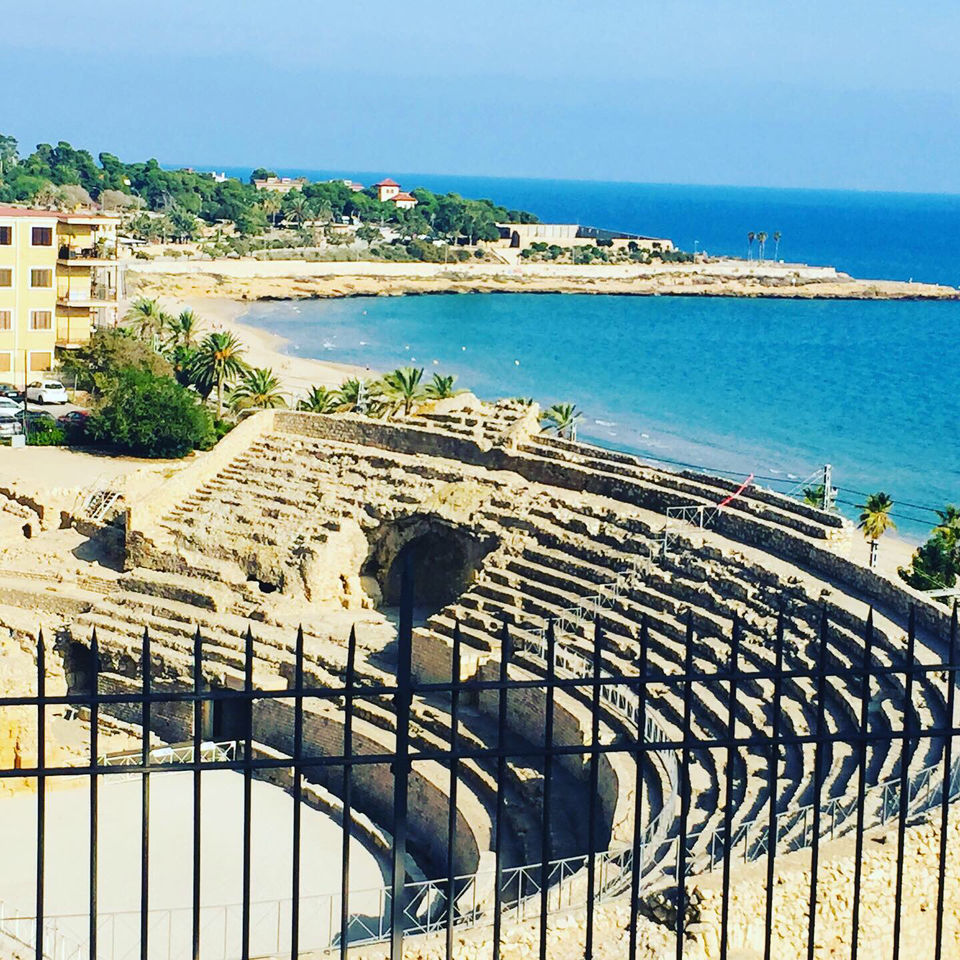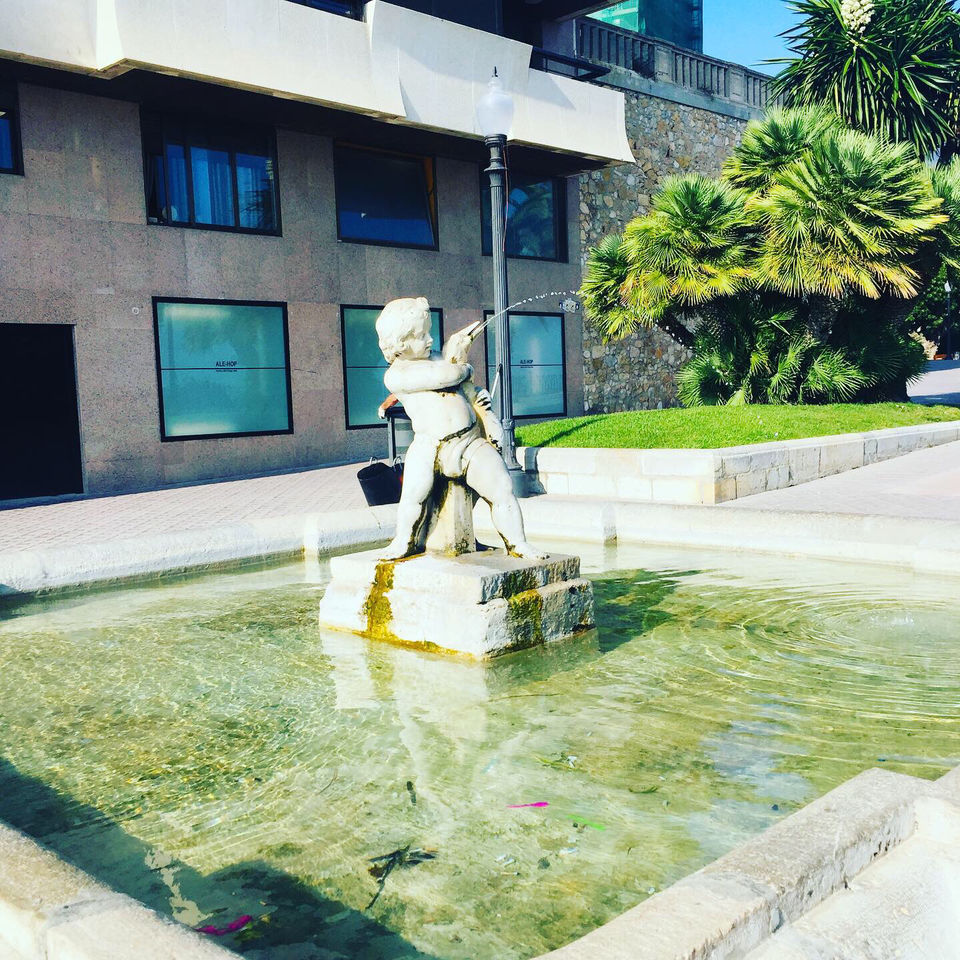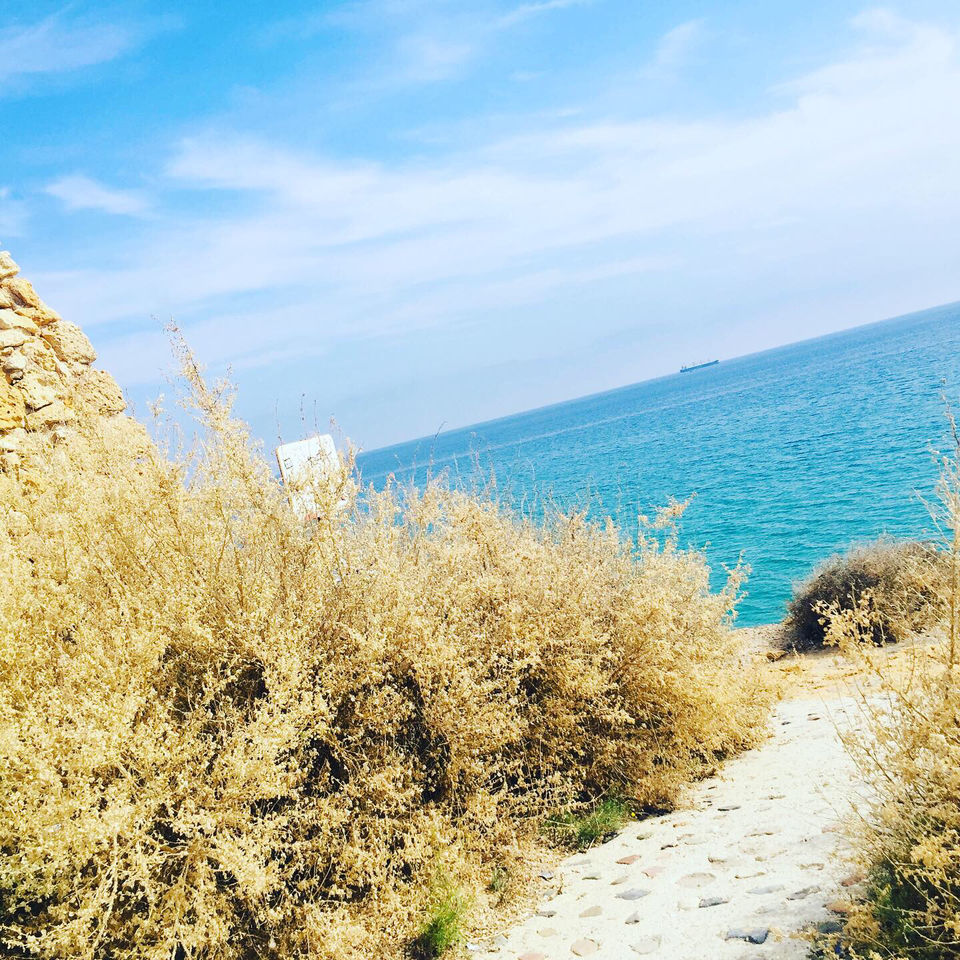 This day we decided to calm our tired feet and have some amazing Spanish food, catch Flamenco show and shop from the city streets.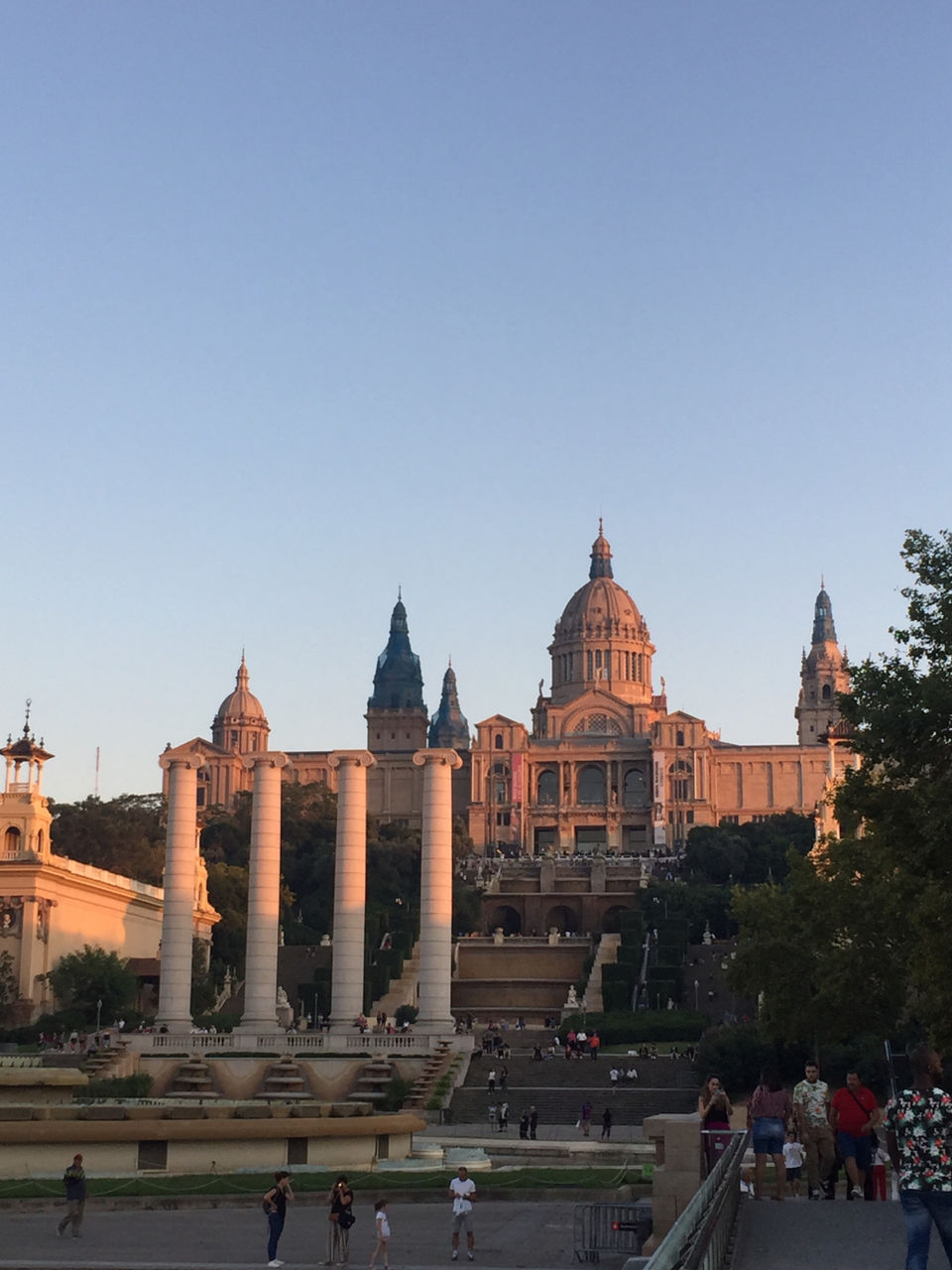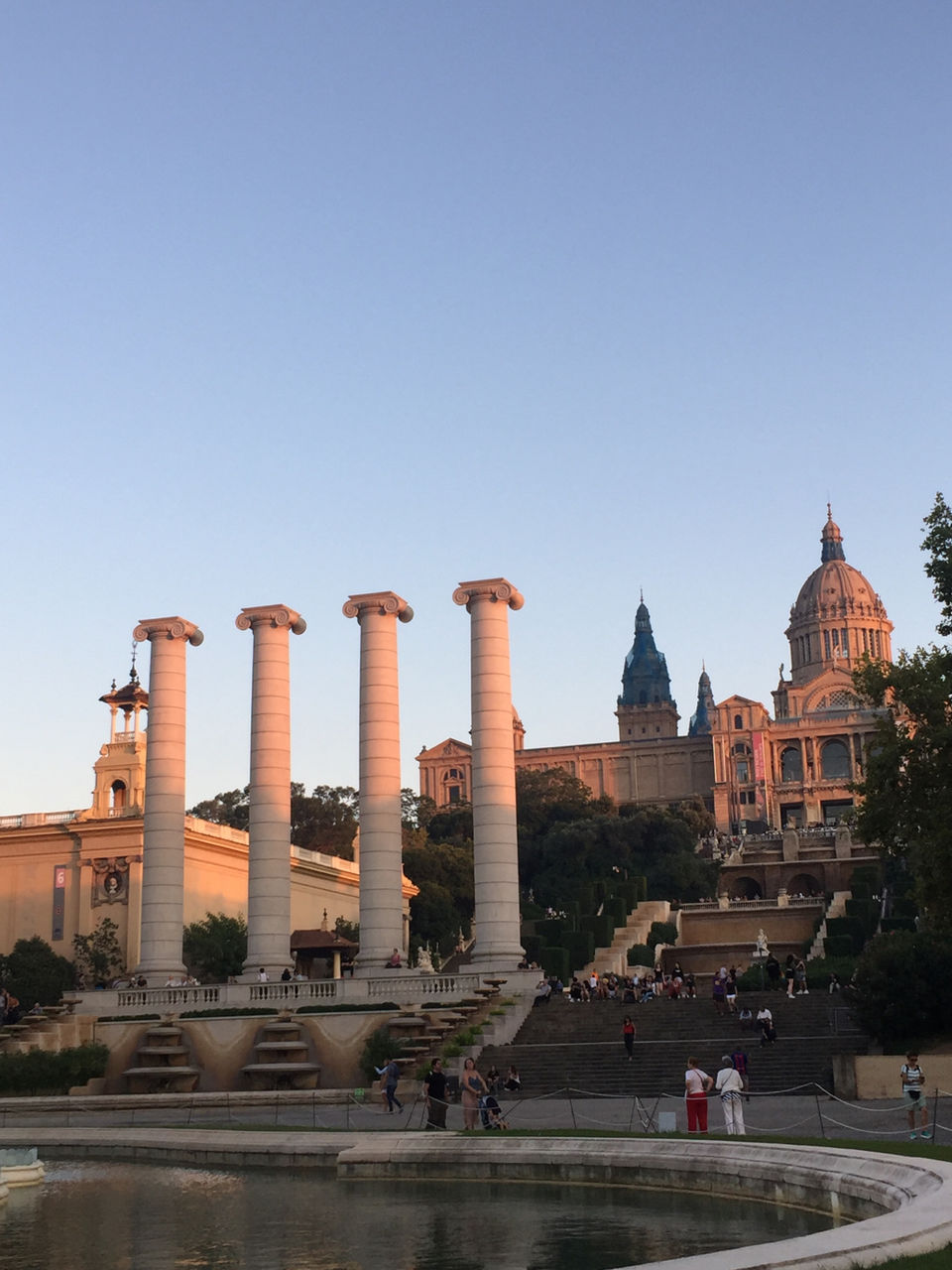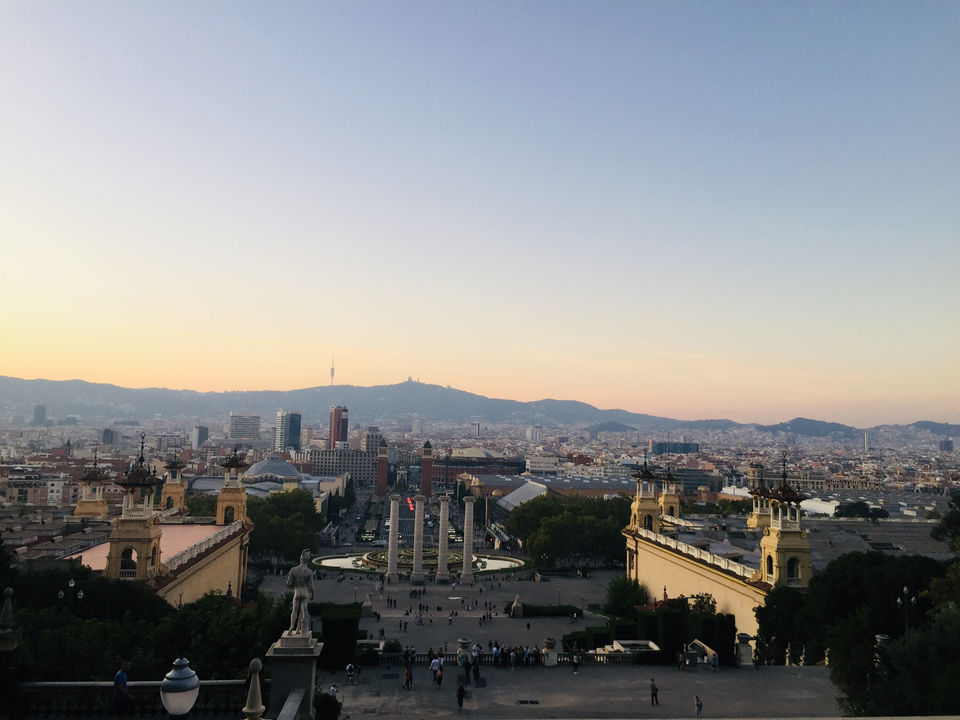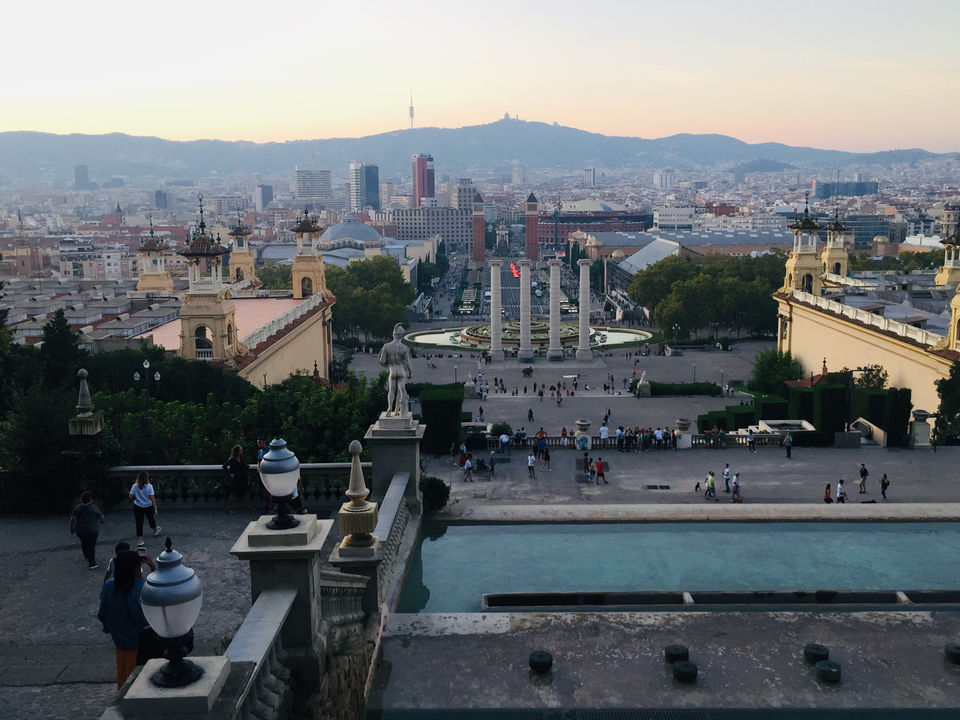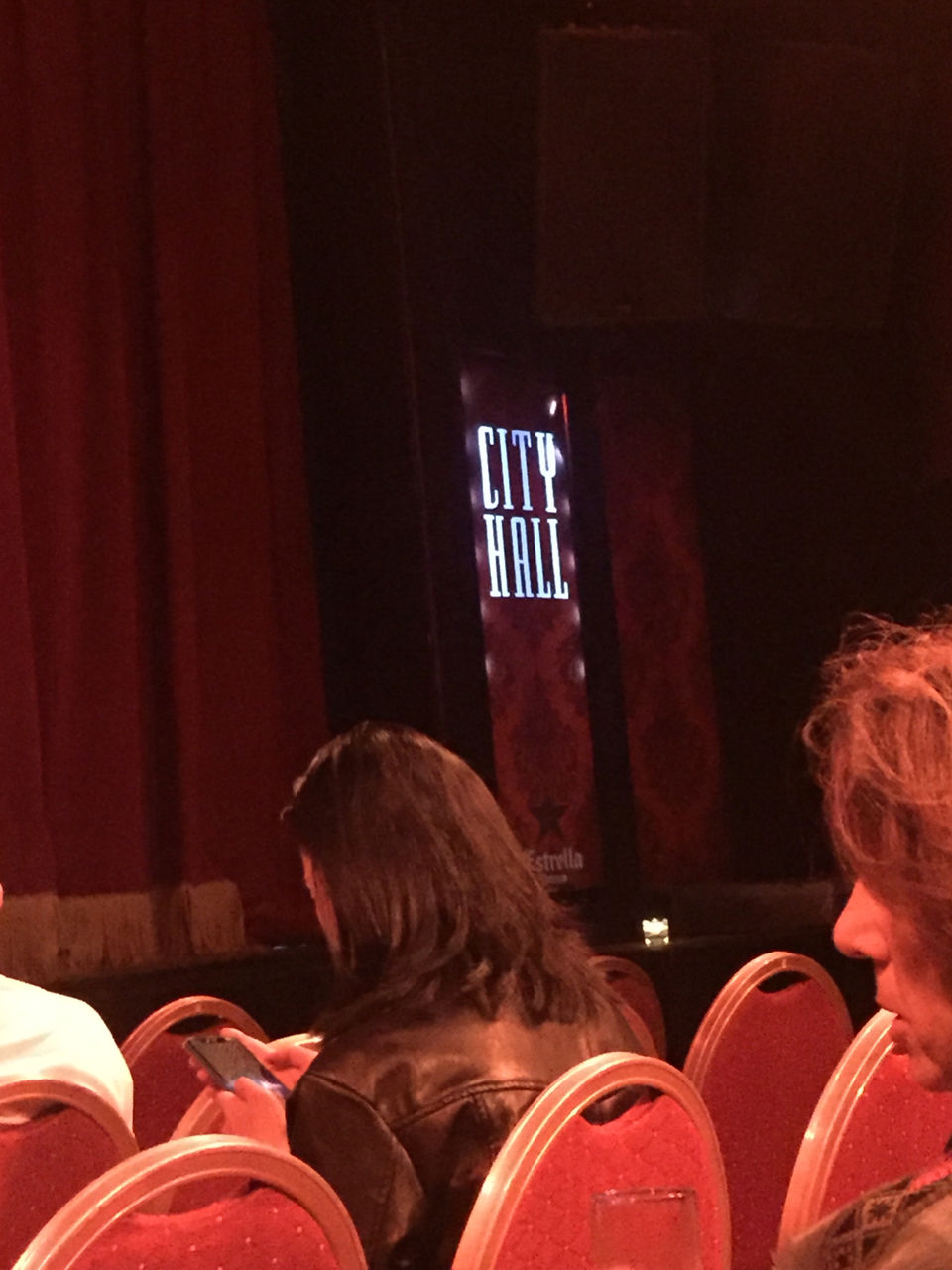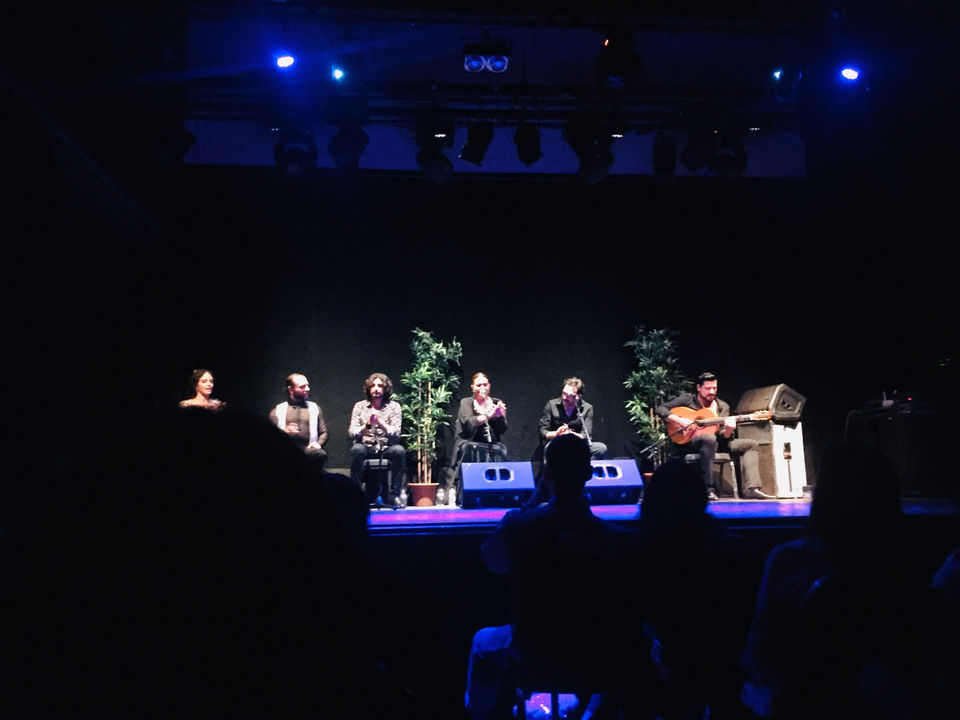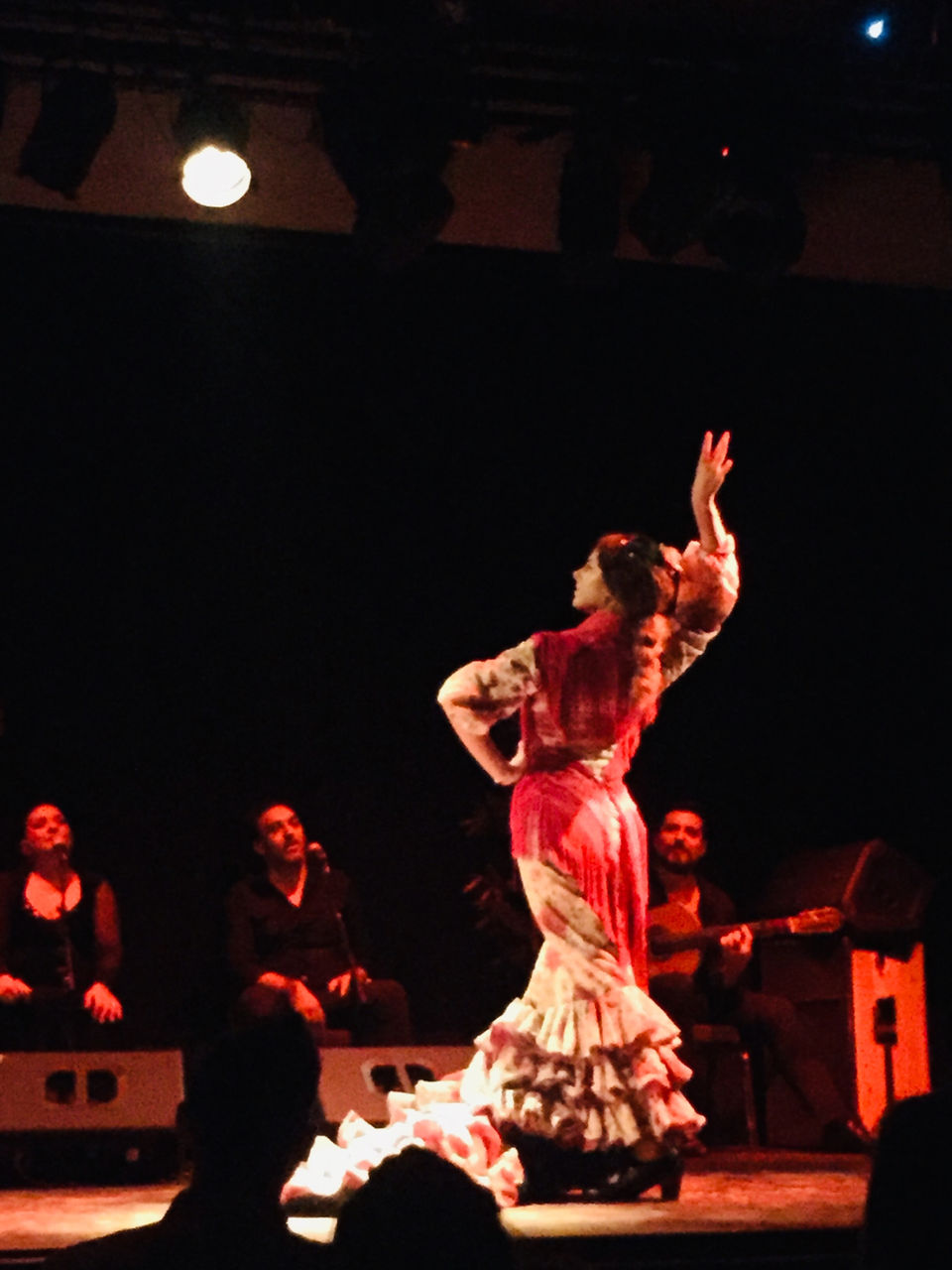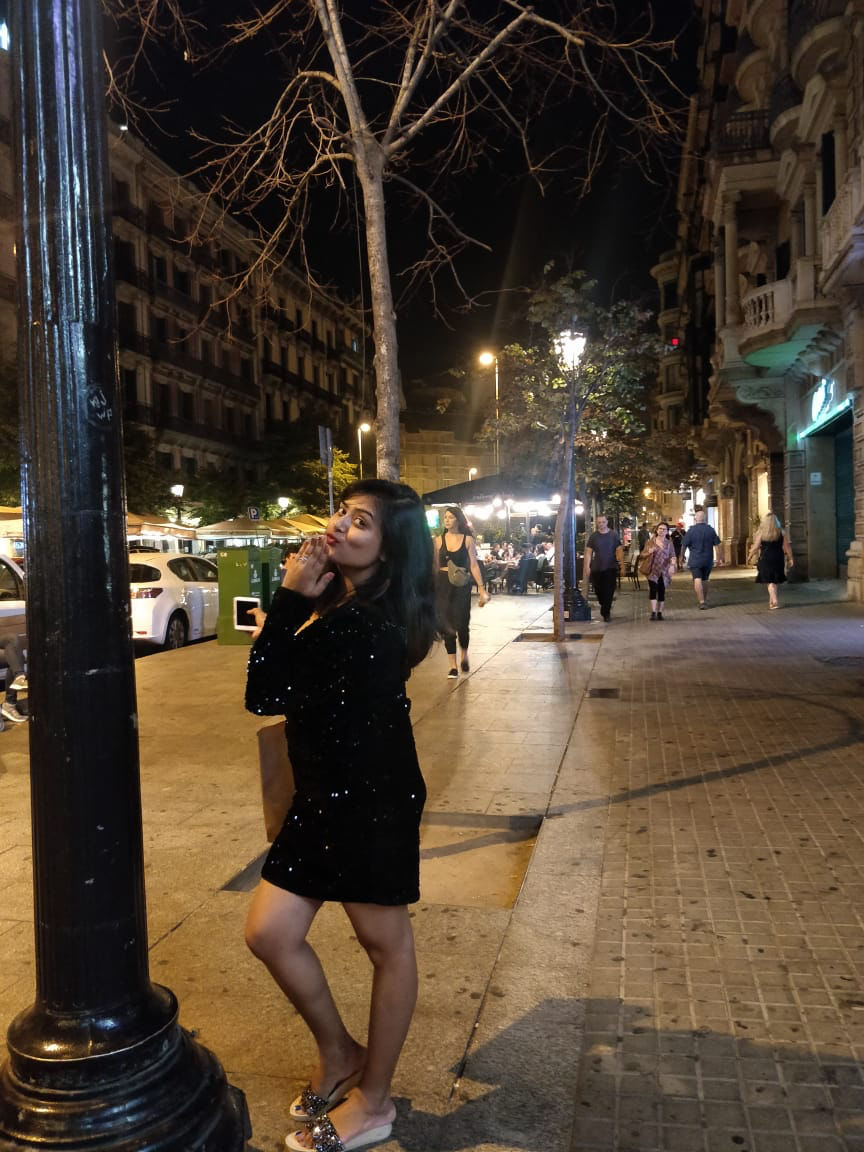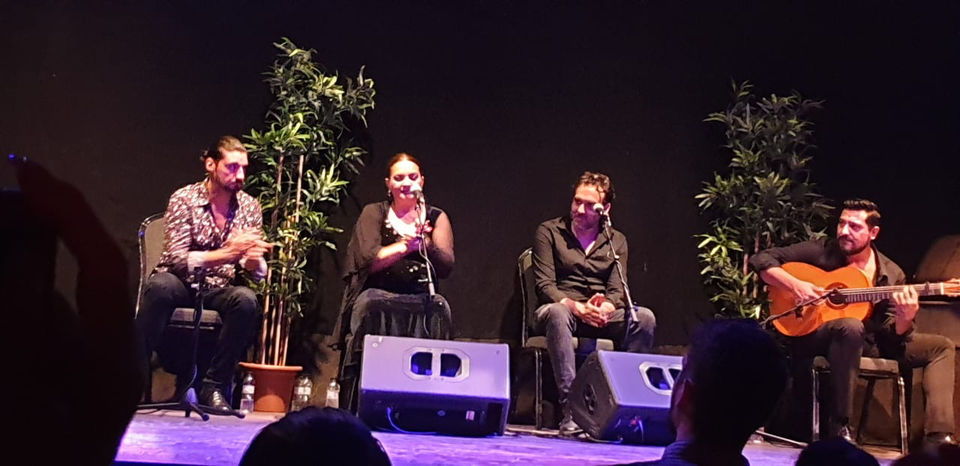 Could not help catching the beauty of Palace Espana during its sunset. Please wait till 9 PM for the famous fountain show at the palace. Dont miss the city view from the palace. This can be one of the best views one can catch in Barcelona.
Also , rushed for the cultural show - Flamenco at City hall Barcelona. They are the best and certified performances they assure. You can buy a ticket of 18-24 euros, don't spend more as the sight is as good as from these rows. Shop from many budget friendly shops, shopping is a mandate from Barcelona.
You will be bored of the city tours and life in here. So fly an 1 hour flight to ibiza, the must visited islands if you are traveling to Spain.
This day you can relax by the beaches. We stayed at Hotel Cartago at Port Miguel area. This place is quite calm and one can enjoy the view of blue Balearic Sea and eat a lot of Spanish food. Here are few glimpses of baked fish, gallons of wine and potatoes.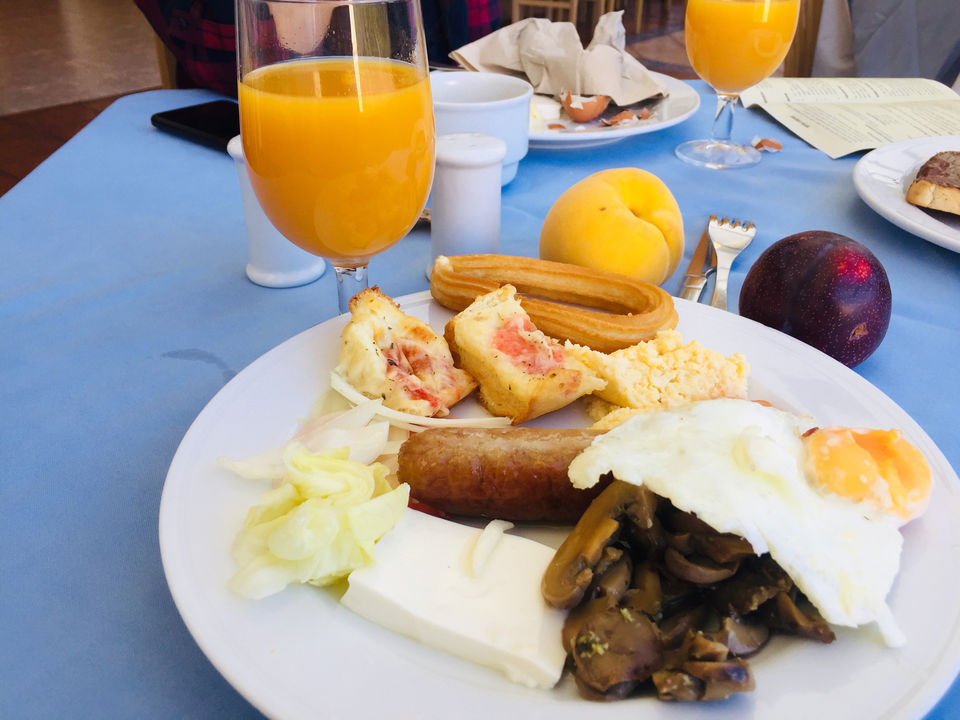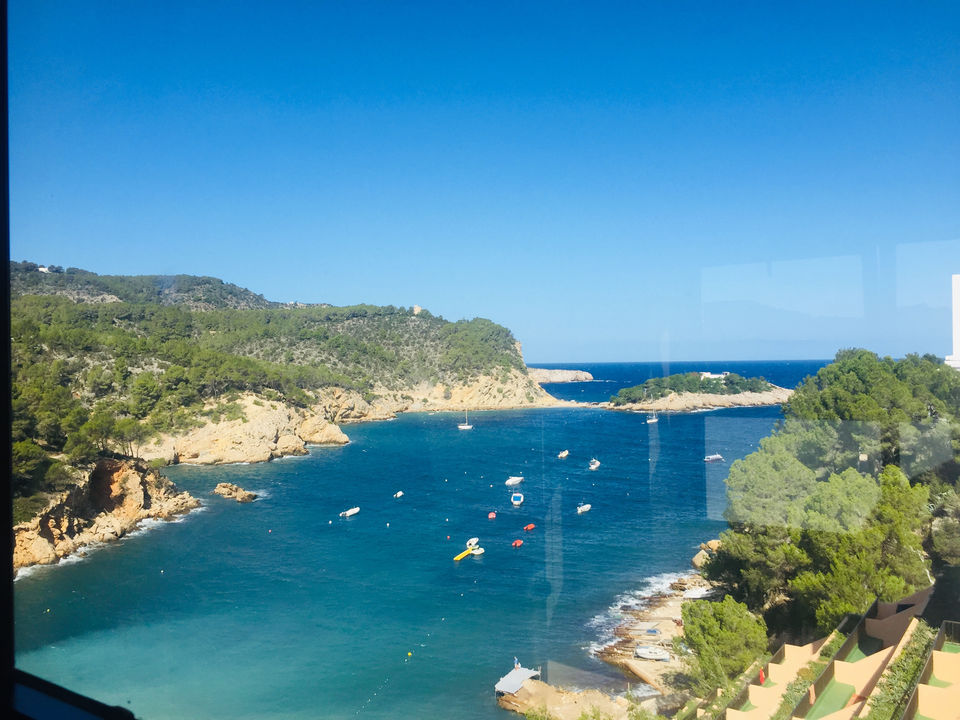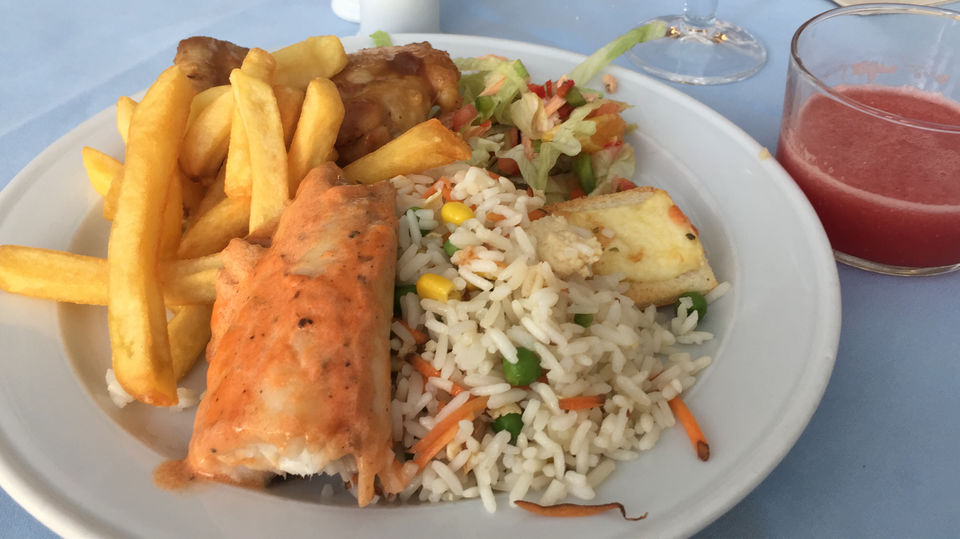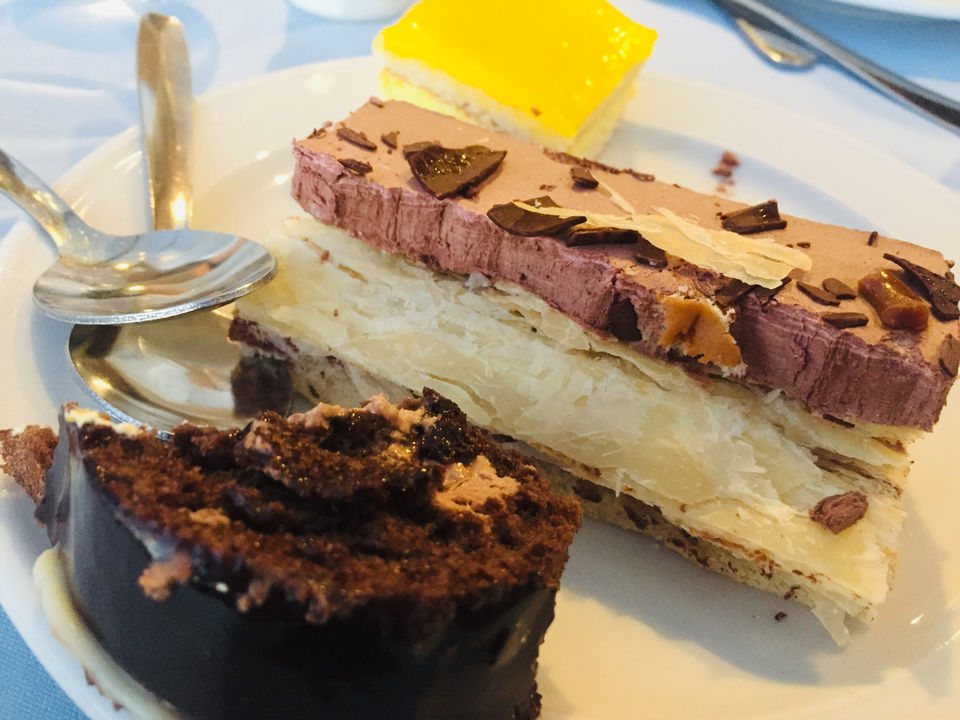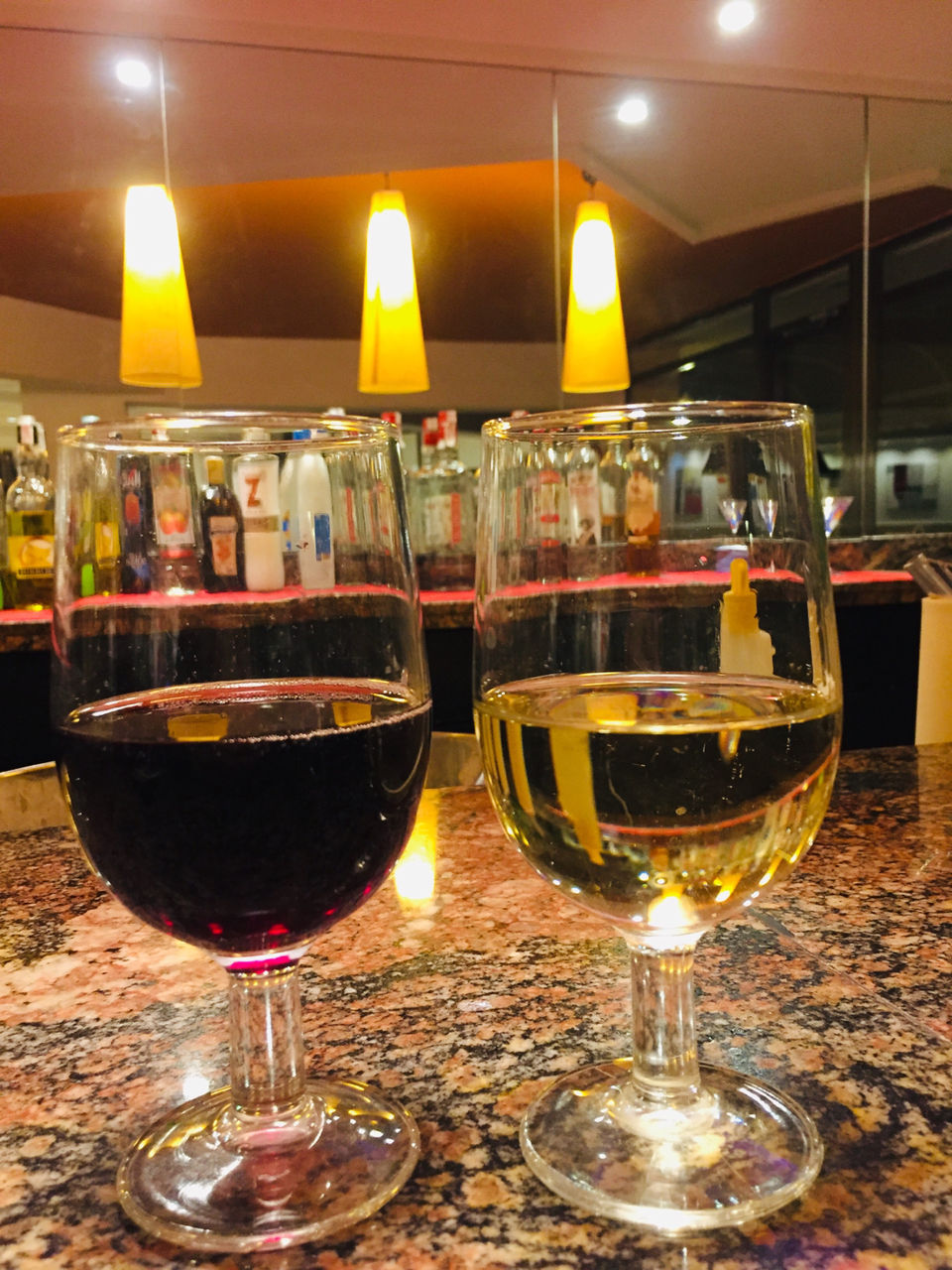 First night at ibiza, we decided to party at our hotel bar. Ibiza offers you free booze at most hotels and you get all for free!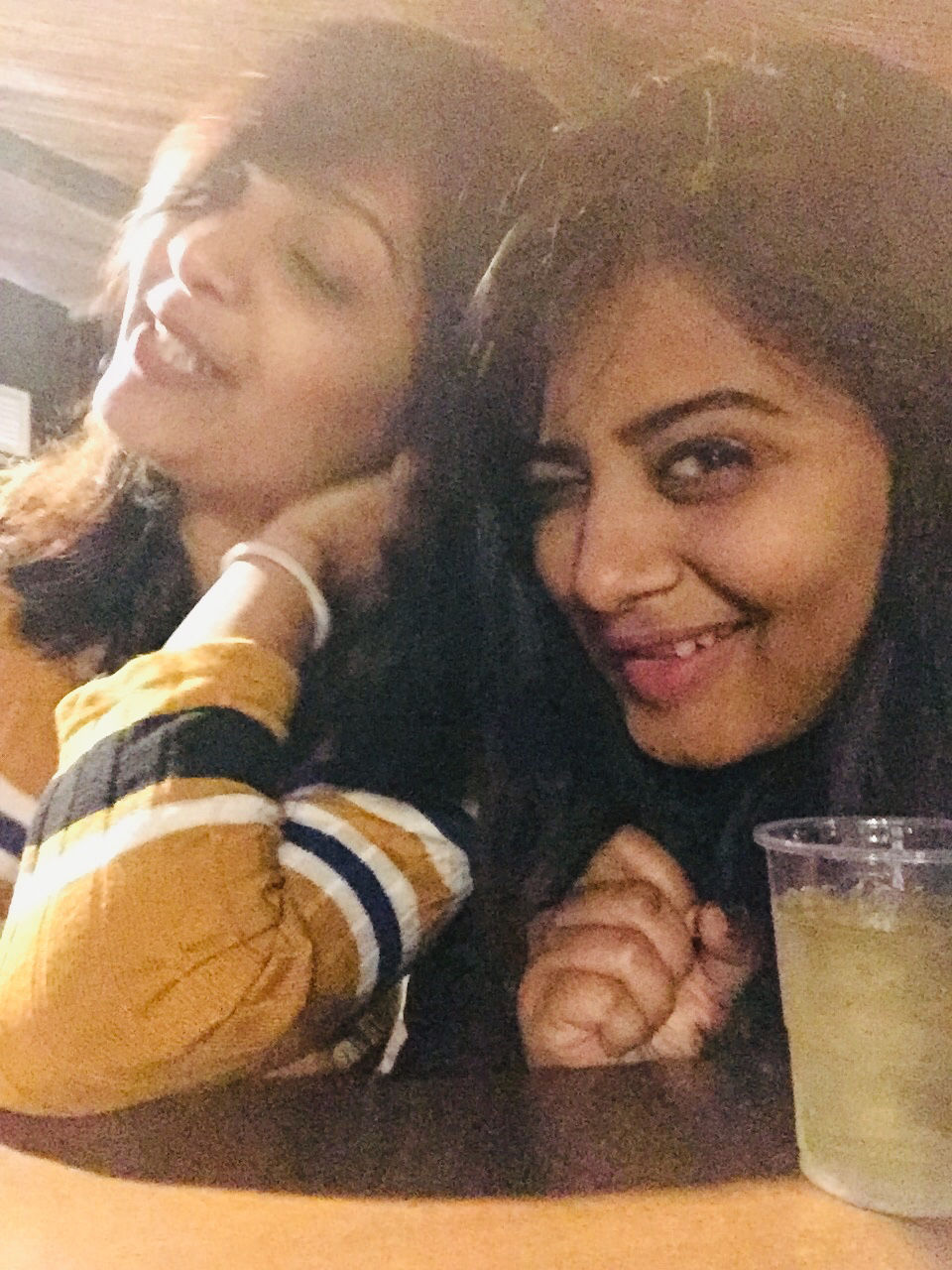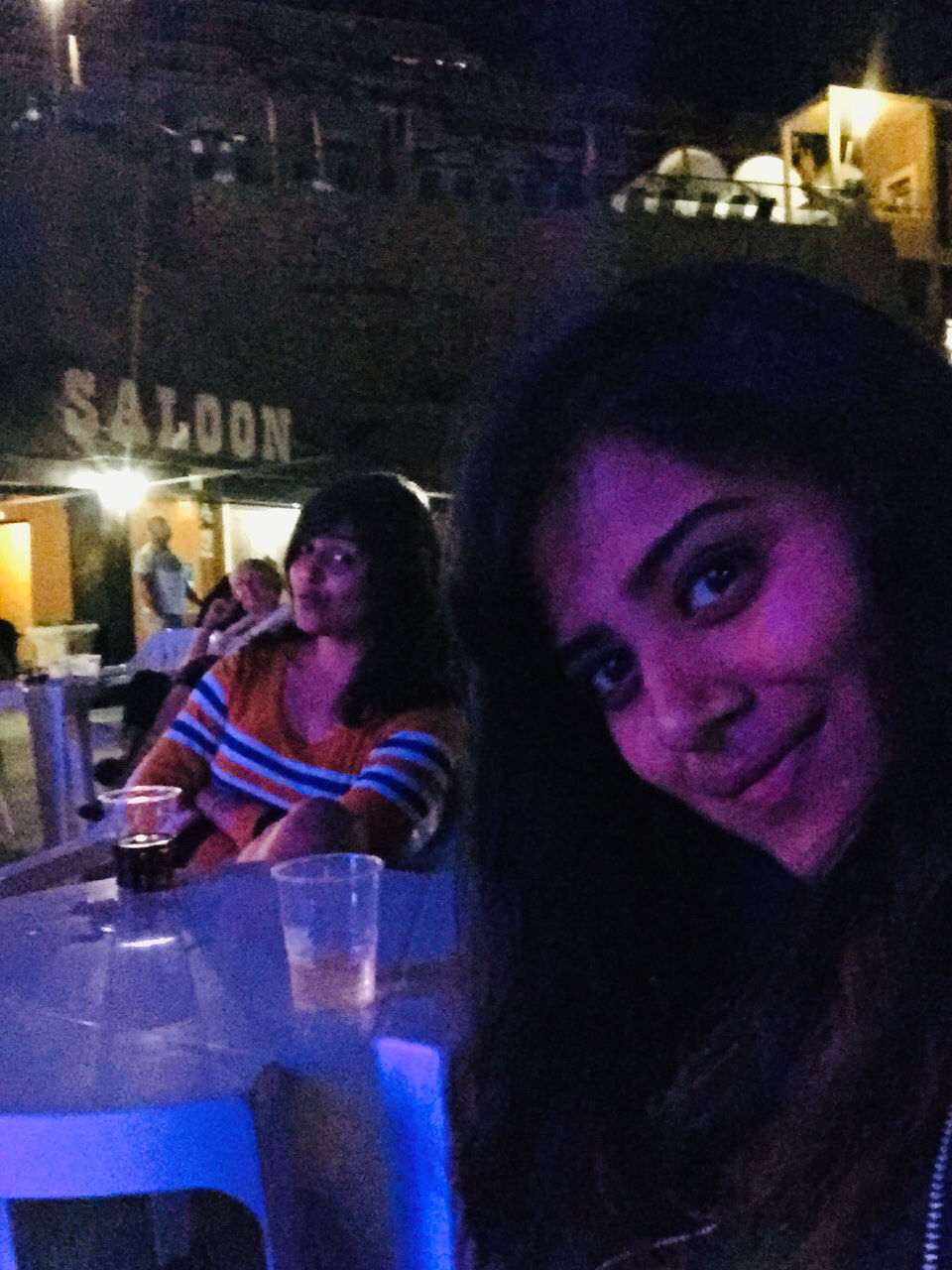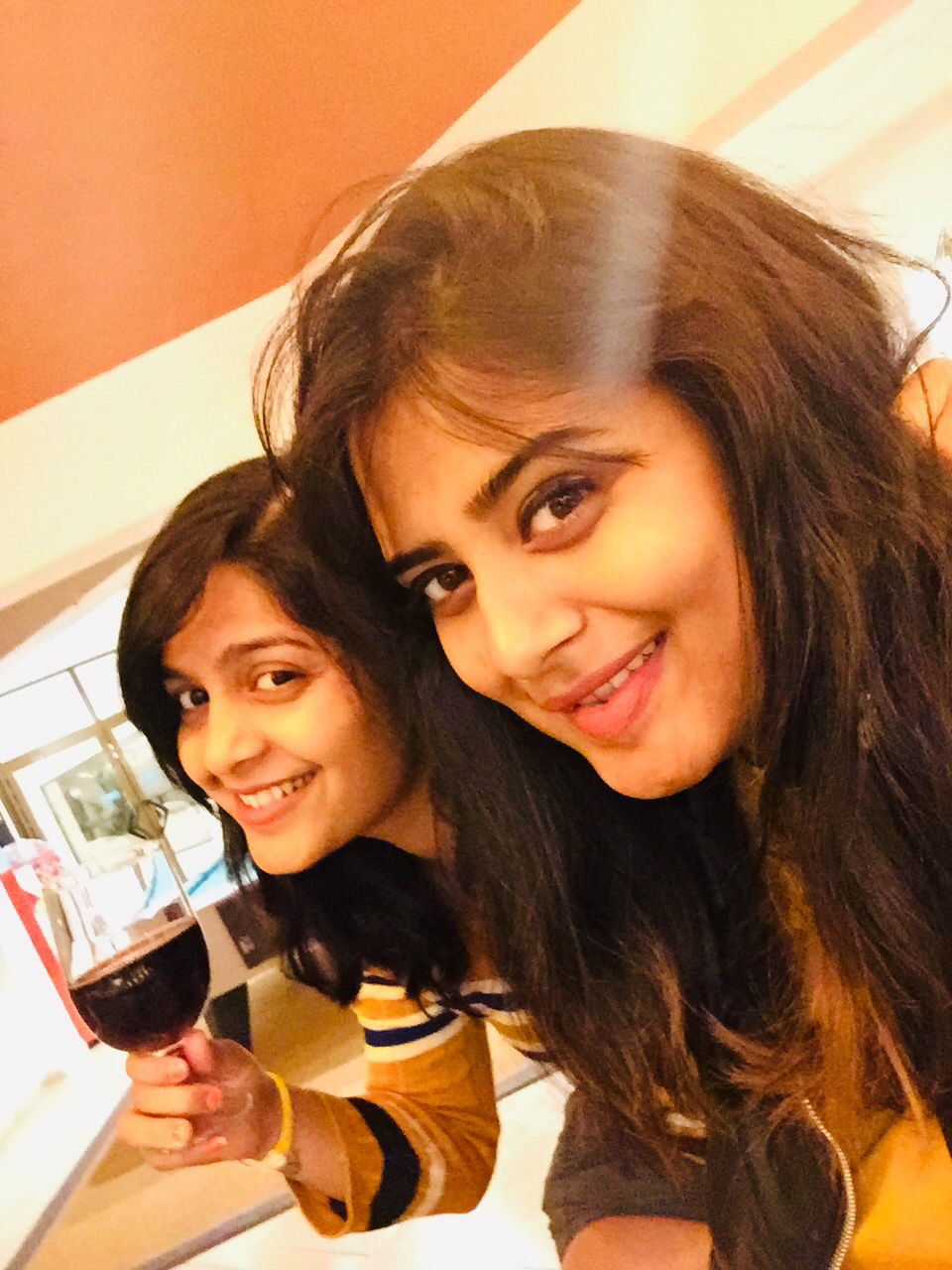 Cold breeze from the private beach and the music will sway your hearts and minds to seventh heaven.
This day was the day of excitement at its oeak. We booked our island hopping tour from floatyourboat.com and that cost us 50 Euros per head to island hopping! Here are few picturesque beaches and islands of ibiza for you to virtually tour .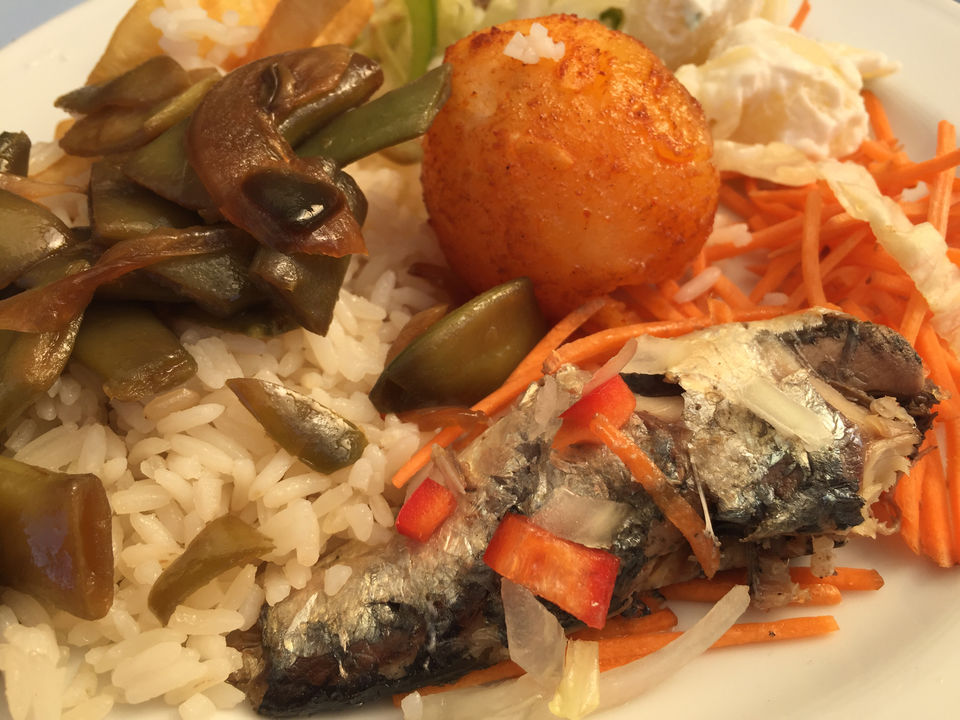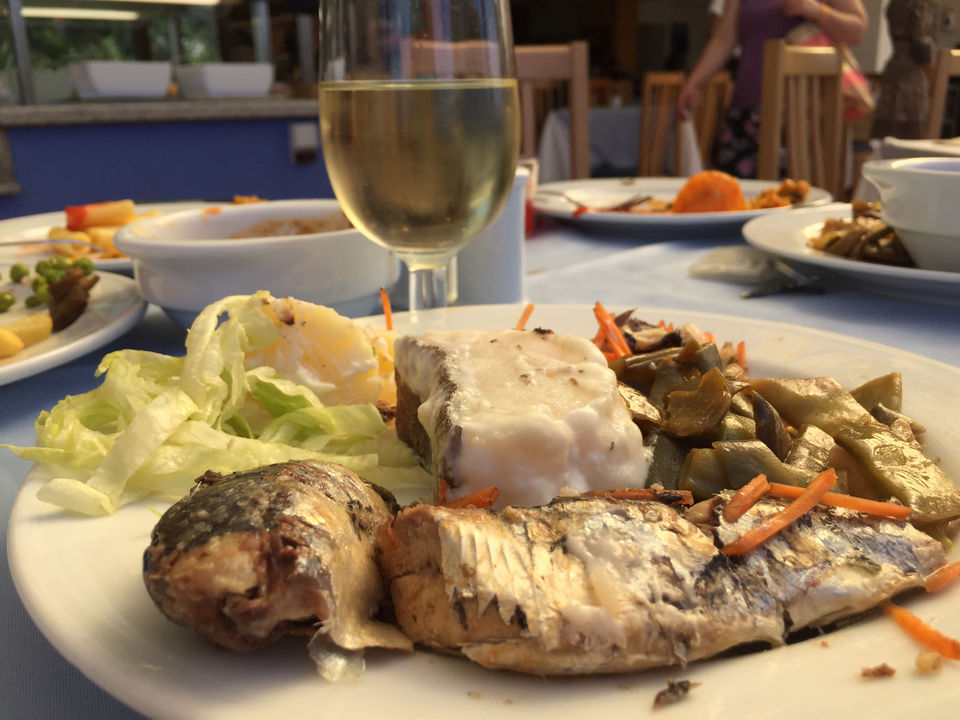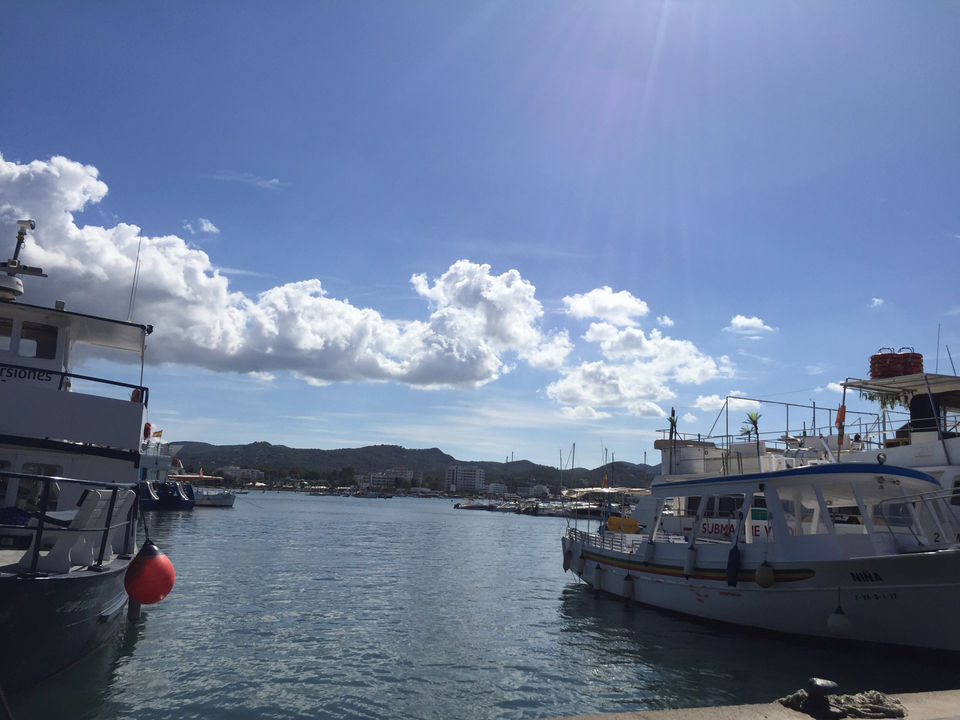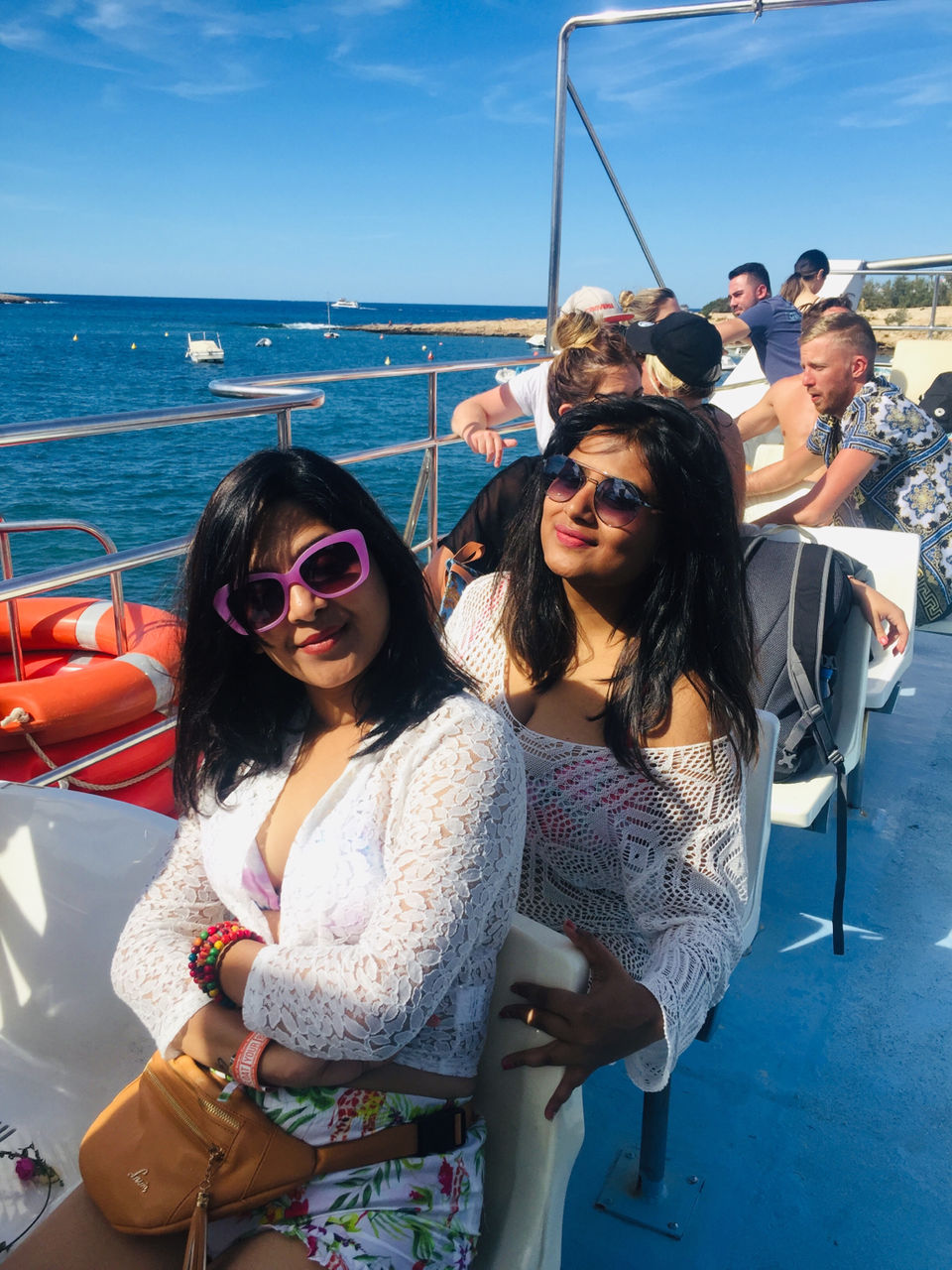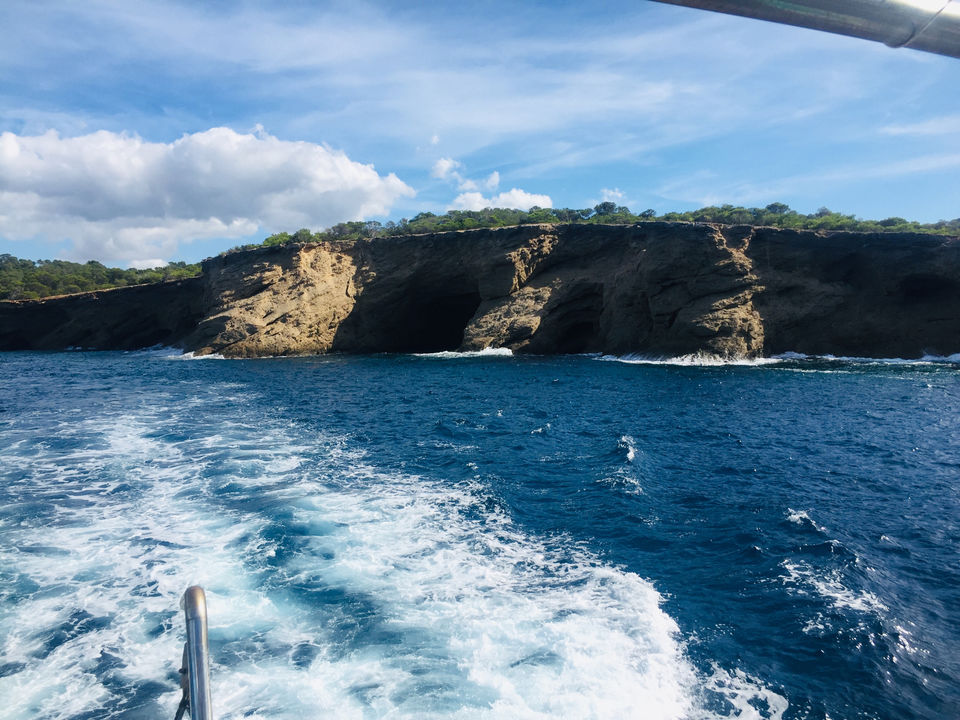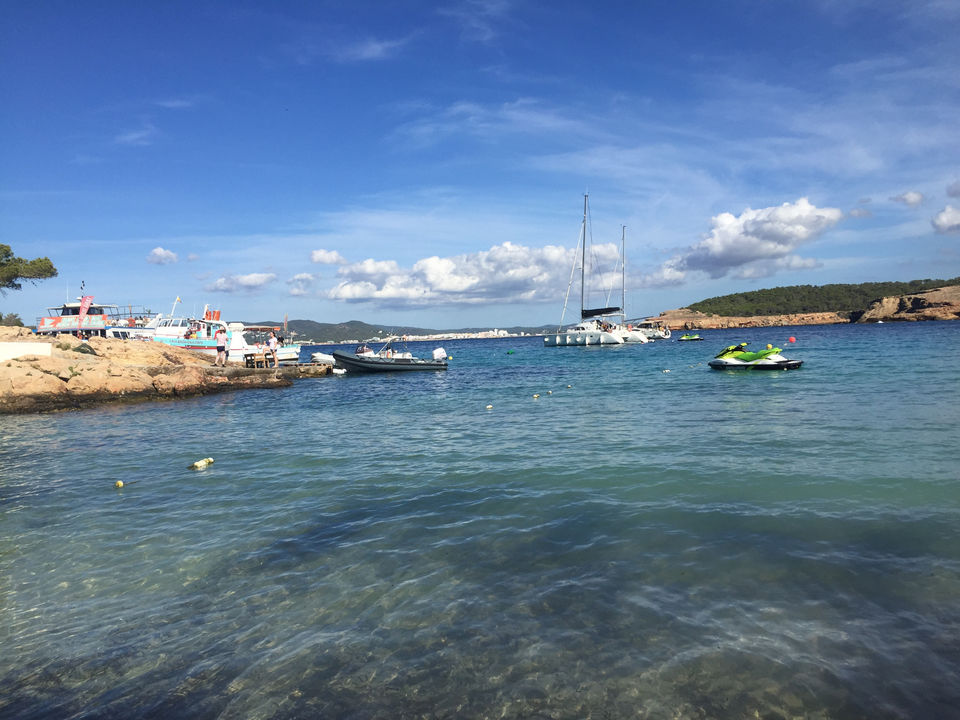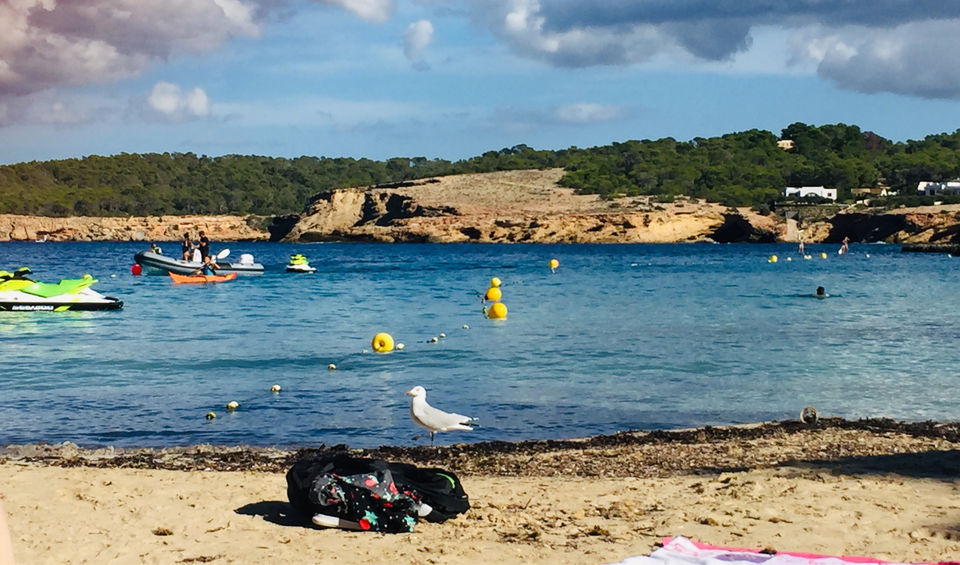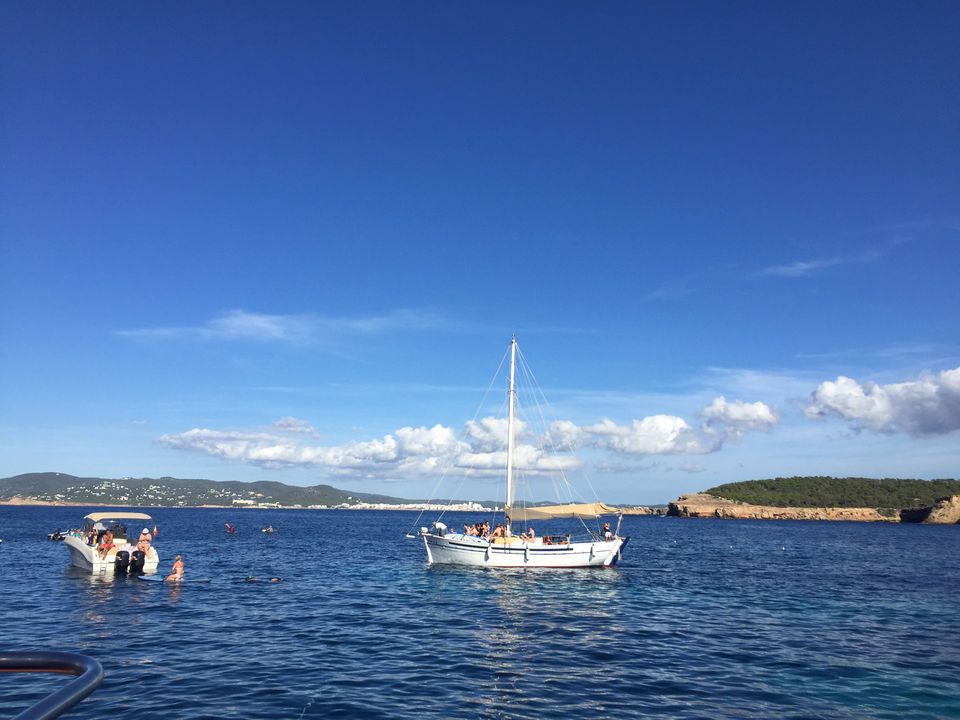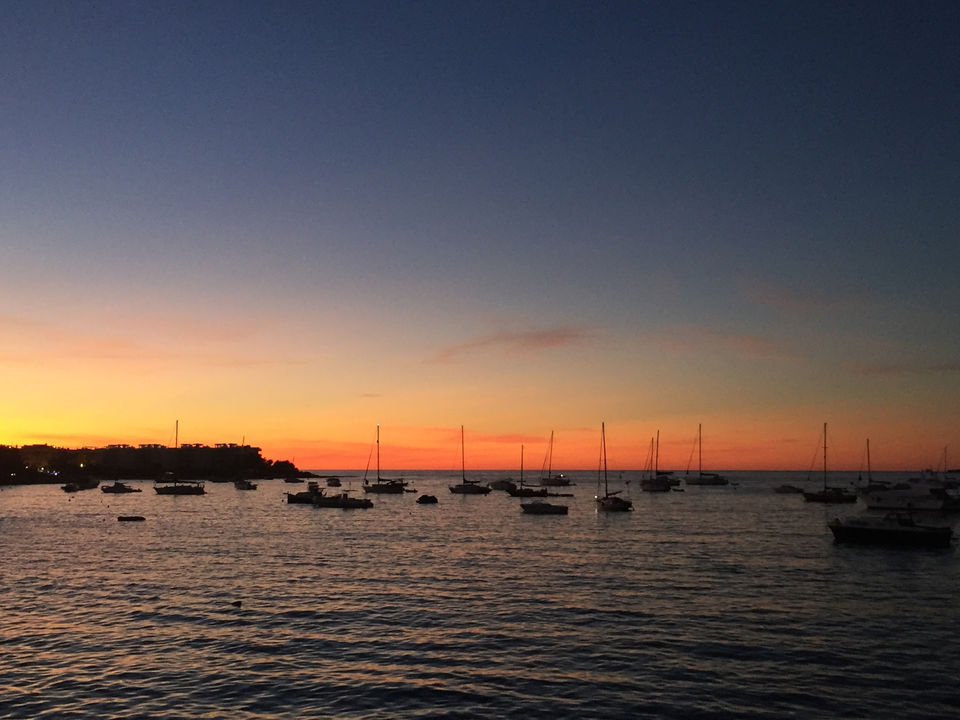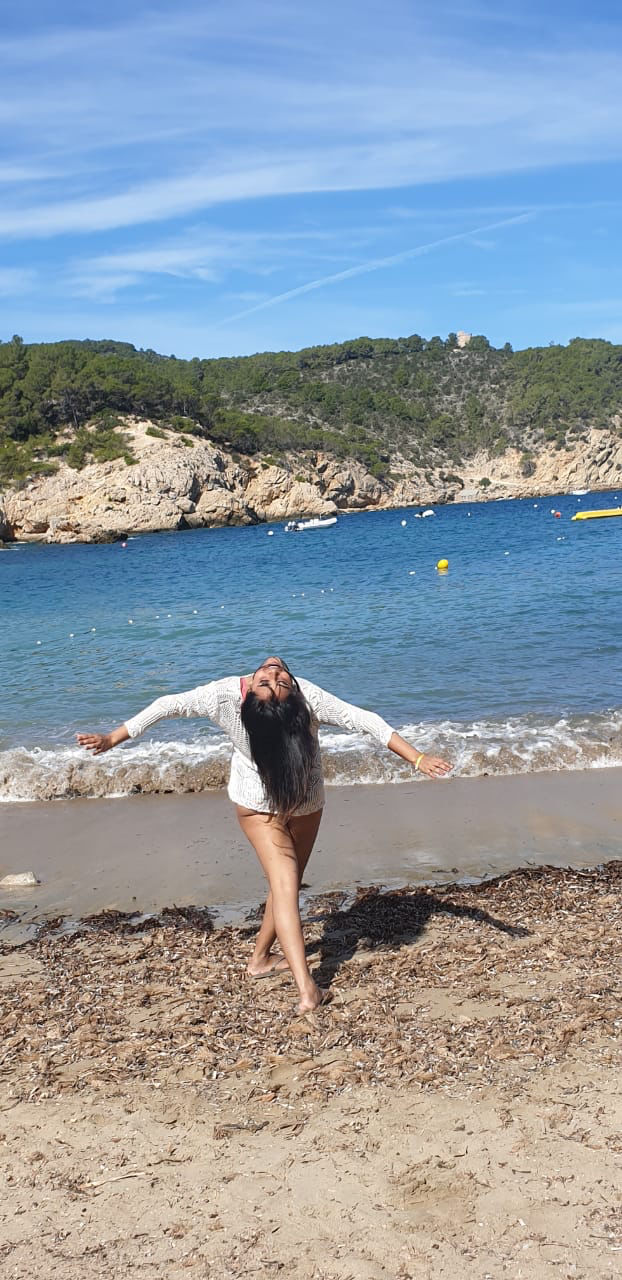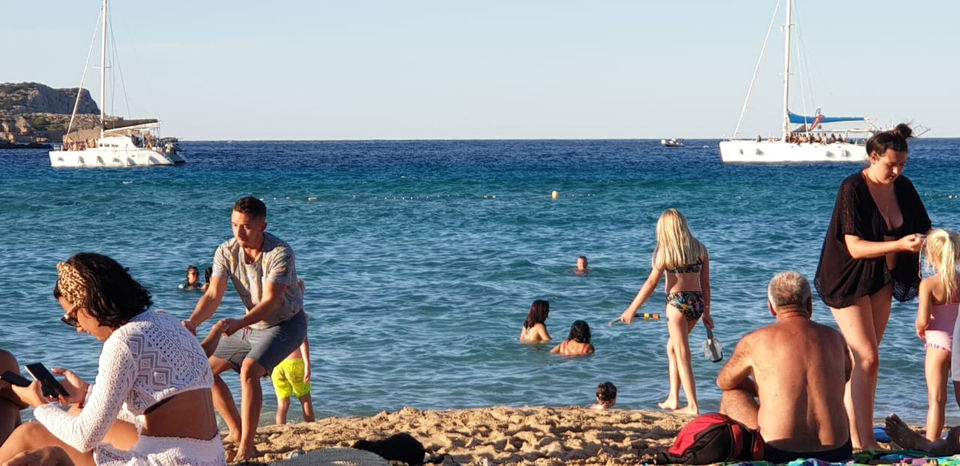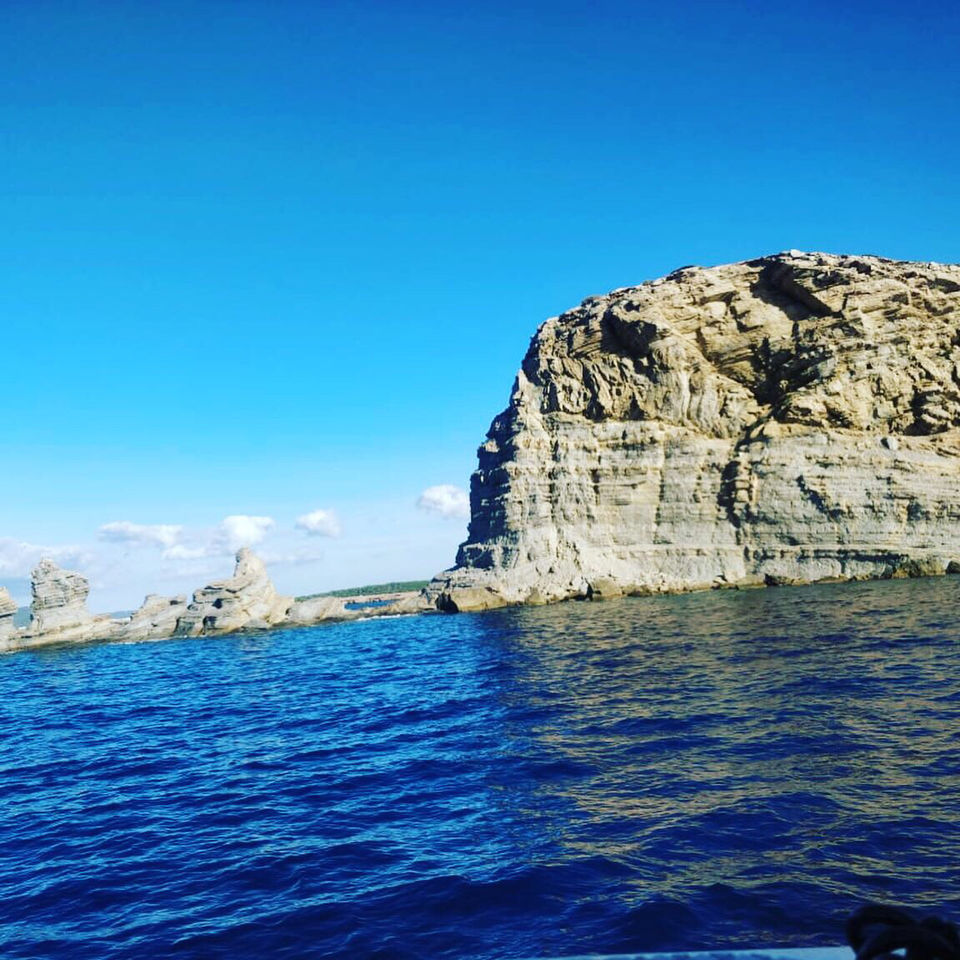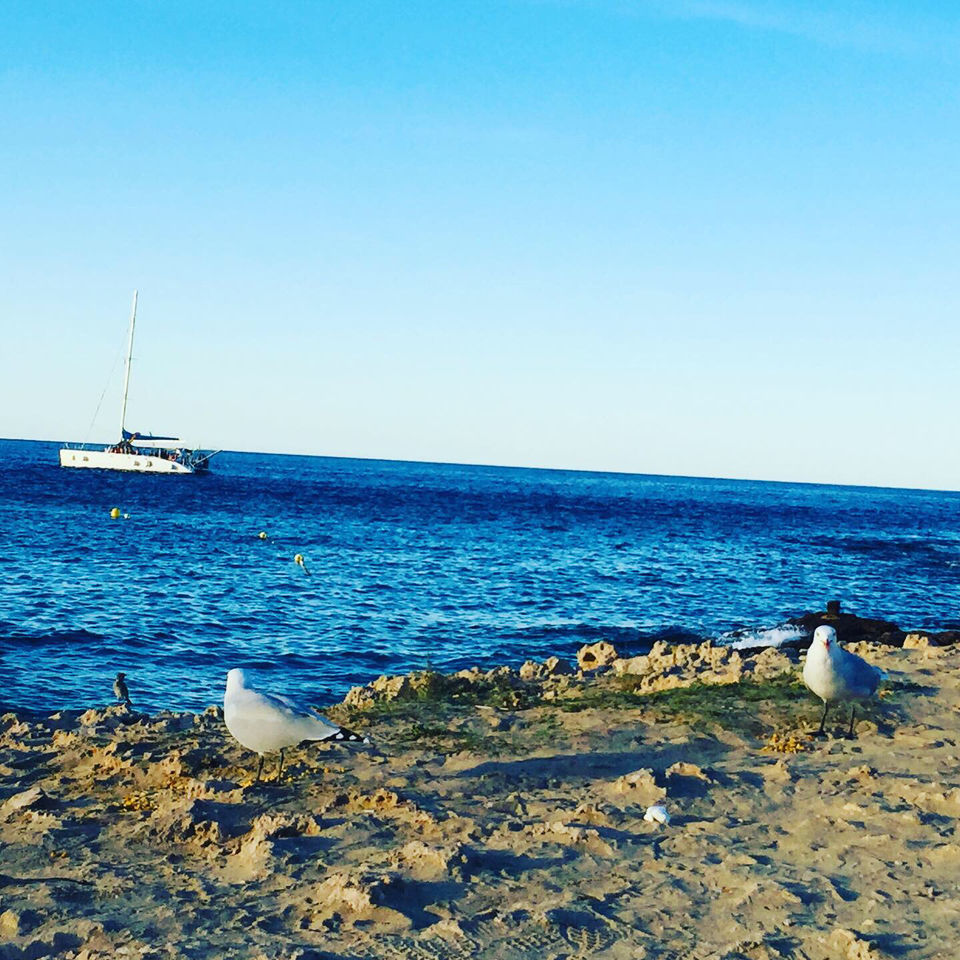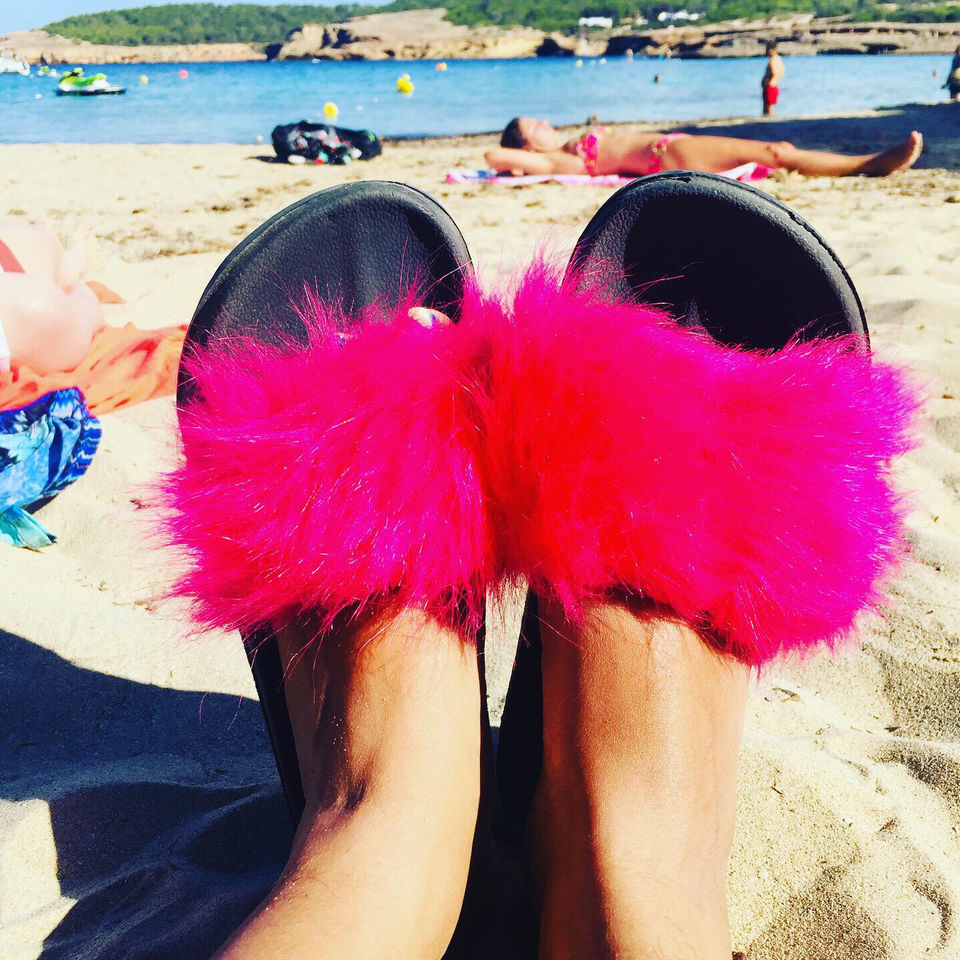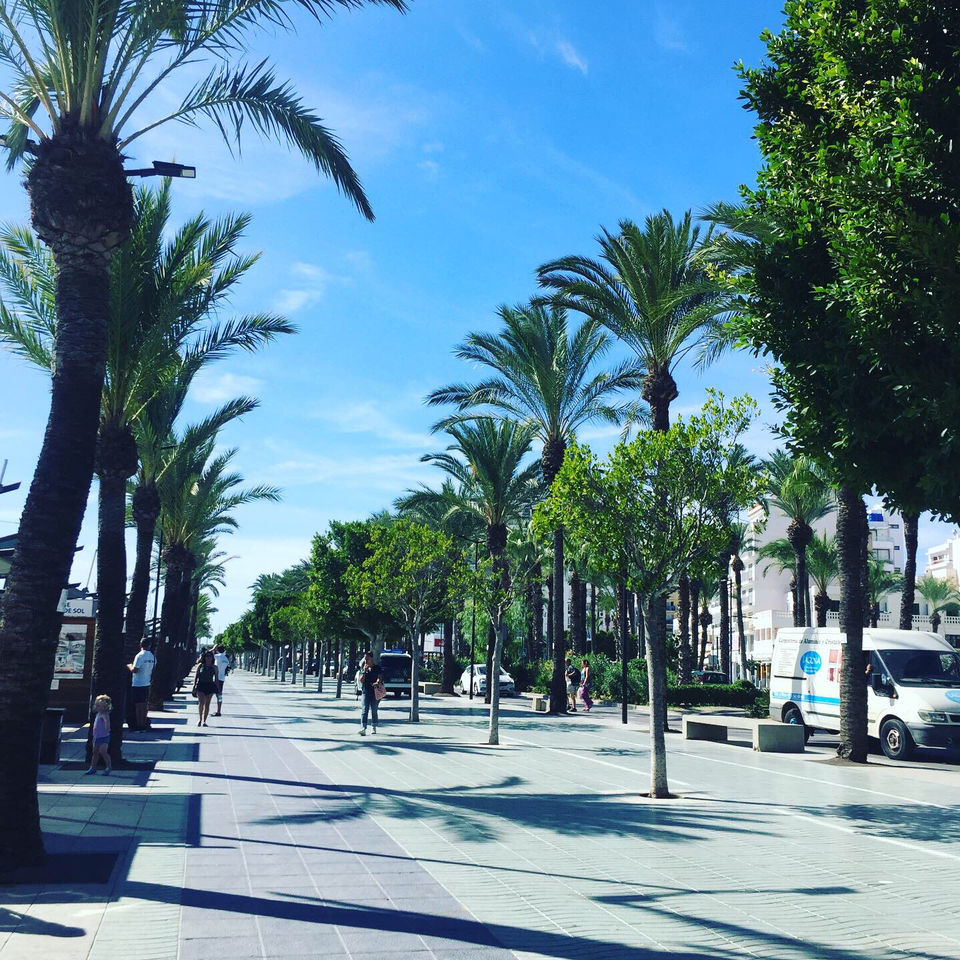 Enjoy the boat with DJ playing your favourite track and stop by coves and blue waters. They ll stop by for a swim and serve cheese prawn sandwiches over board. They were so delicious that have a tantalising effect on your taste buds!
This was our last day and we just took a toy bus ride though the olive gardens and explored the white washed town of ibiza!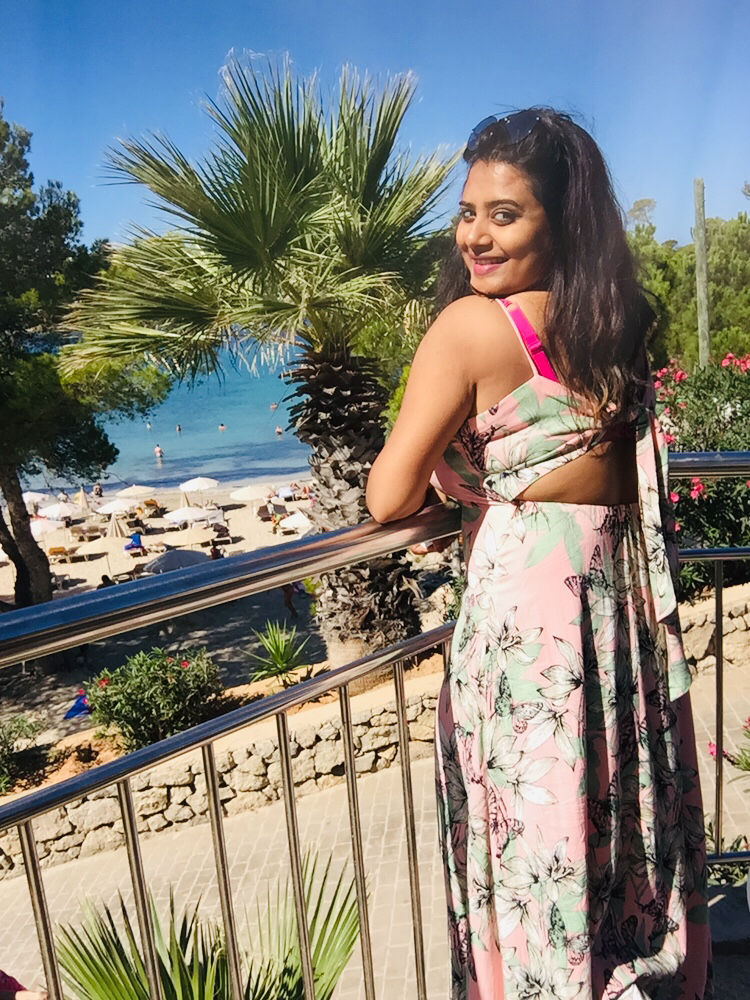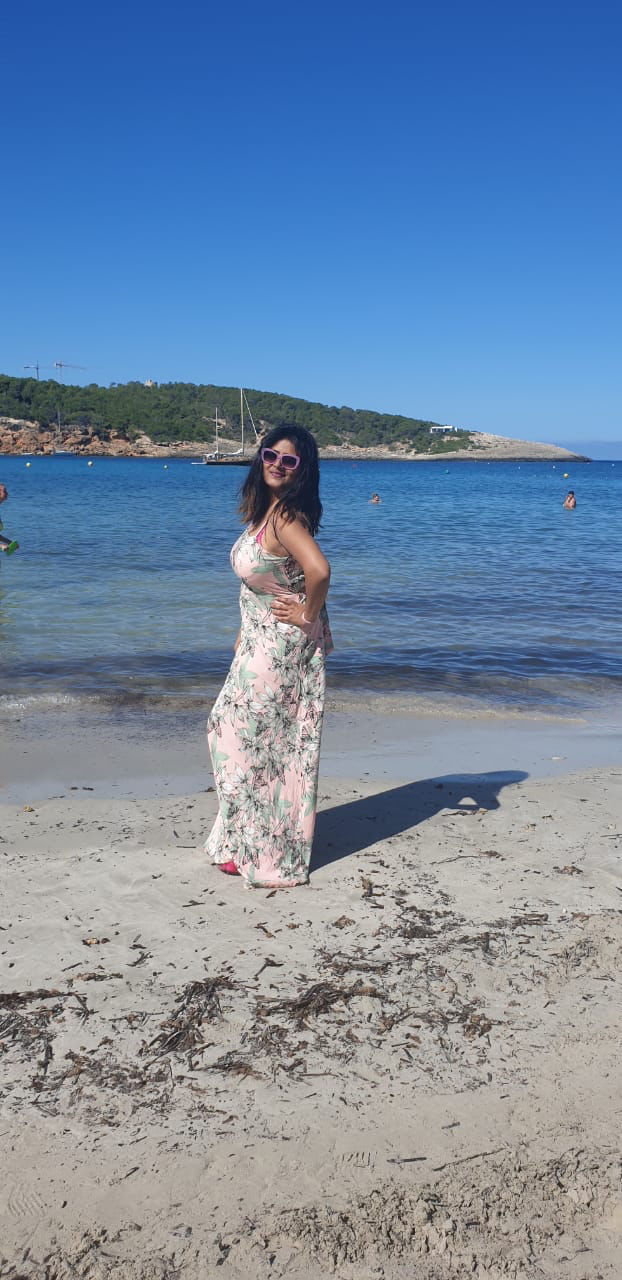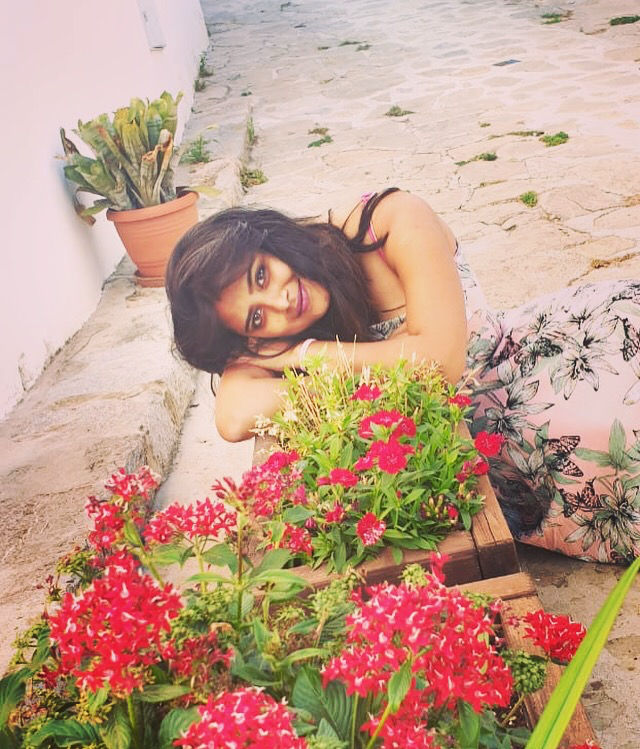 This bus ride cost 16 Euros per head .
Few Musts and Must nots while you take this tour :
DO visit this place around August, to catch the most happening parties. We chose to visit ibiza during autumn hence missed on the beach parties.
Do carry a lot of sunscreen as ibiza will give you bronzy tan and sometimes it ll be ugly.
DONT pre book your tours. Its much cheaper than booking on internet.
DO wear comfortable shoes as you have to walk a lot !!
If you do a budget friendly trip the way mentioned here, it ll cost you a lakh and 20 k including visa, flights, stay and food! Choose your hotels with complementary meals, stay at outskirts and enjoy more on tours and seeing and exploring the place !
Also buy a lot of Spanish perfumes and wines. They wont disappoint you as you fly back home !