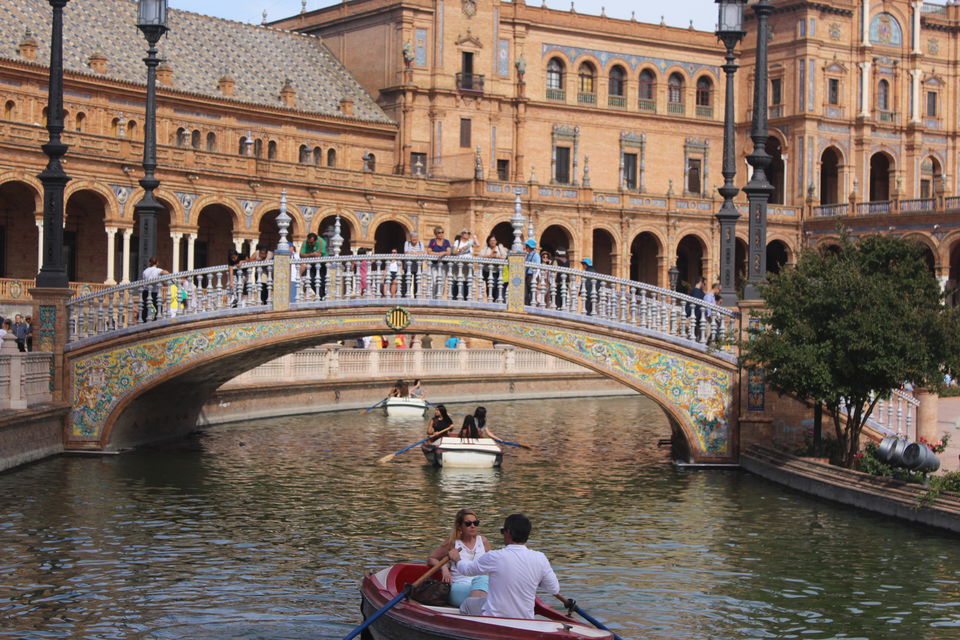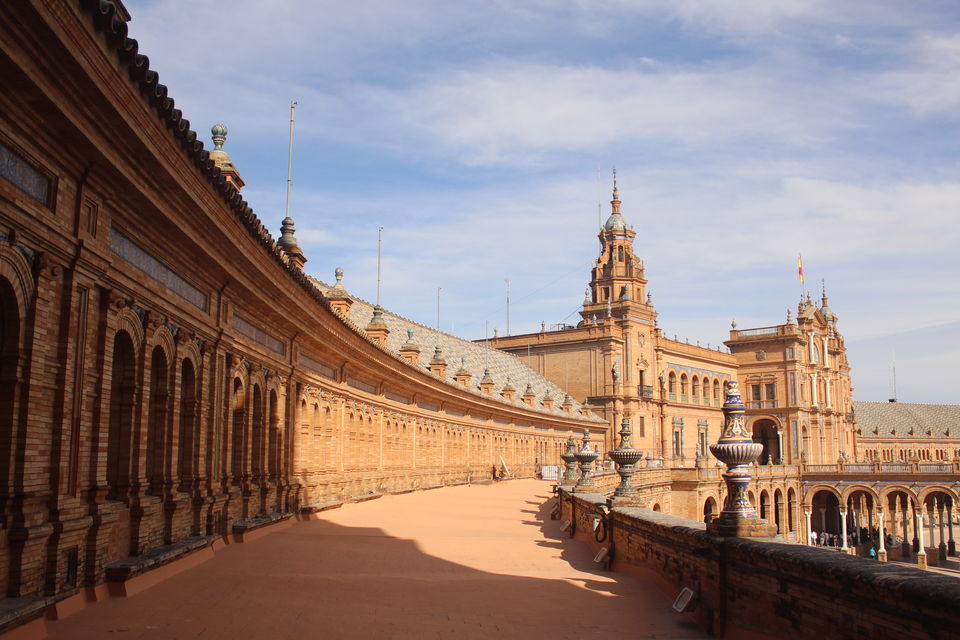 Spain was on the top of my list ever since i started planning my first Europe trip with my husband, this vivid and vibrant country always intrigued me and now even after almost a year of this trip i am hung over on how amazing it was and that i would want to visit there again and stay for quite some time.
So we were in Spain for a week, traveled from Paris to Barcelona by train which is a great option if you are coming from France as you get to see the changing landscape from France to Spain!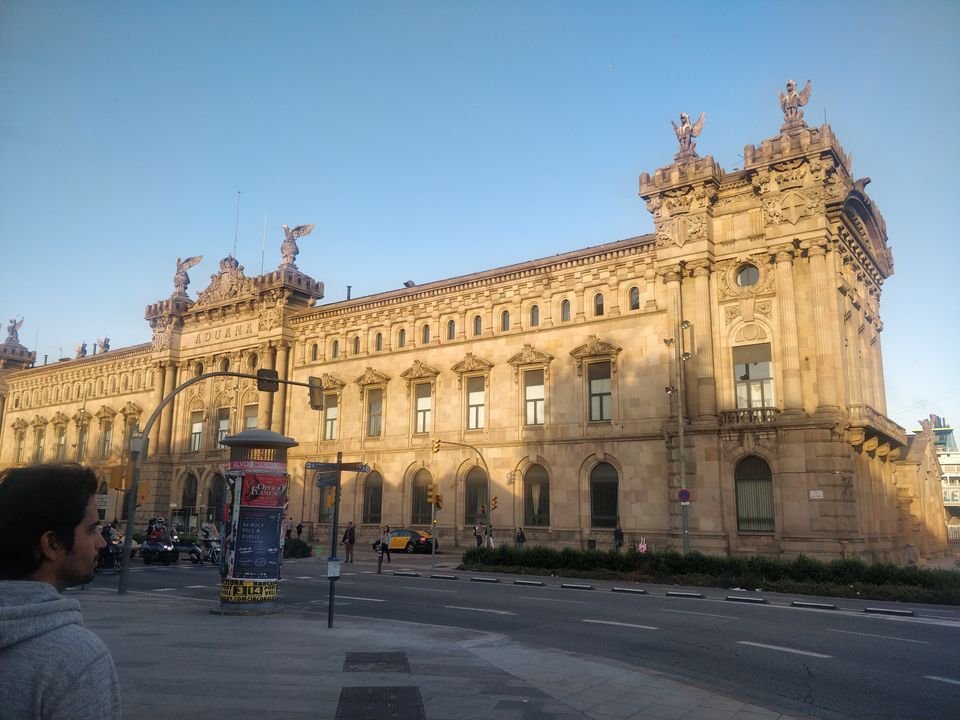 We reached Barca in the afternoon, took a metro train which was nearest to our Hotel. Metro travel is the most convenient option you will have here as Uber is pretty expensive. So we found our hotel few blocks from the Metro station, checked in quickly and planned to head out towards the downtown.
We were staying in at Hotel Ronda in lesseps
We traveled to the downtown by metro and decided to head towards Barceloneta beach for sunset, the walk was so alluring as we got to see beautiful town squares, a very stiffly docked marina on one side of the road. The side walks are so amazing to walk that we never checked the miles to reach the destination, It was always a pleasant one for us!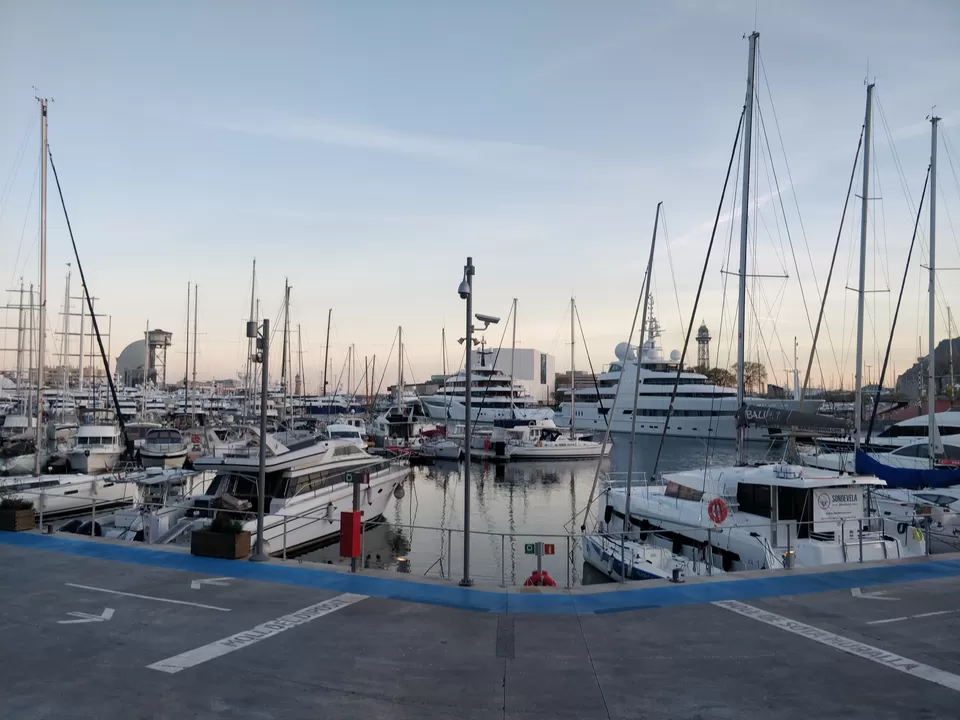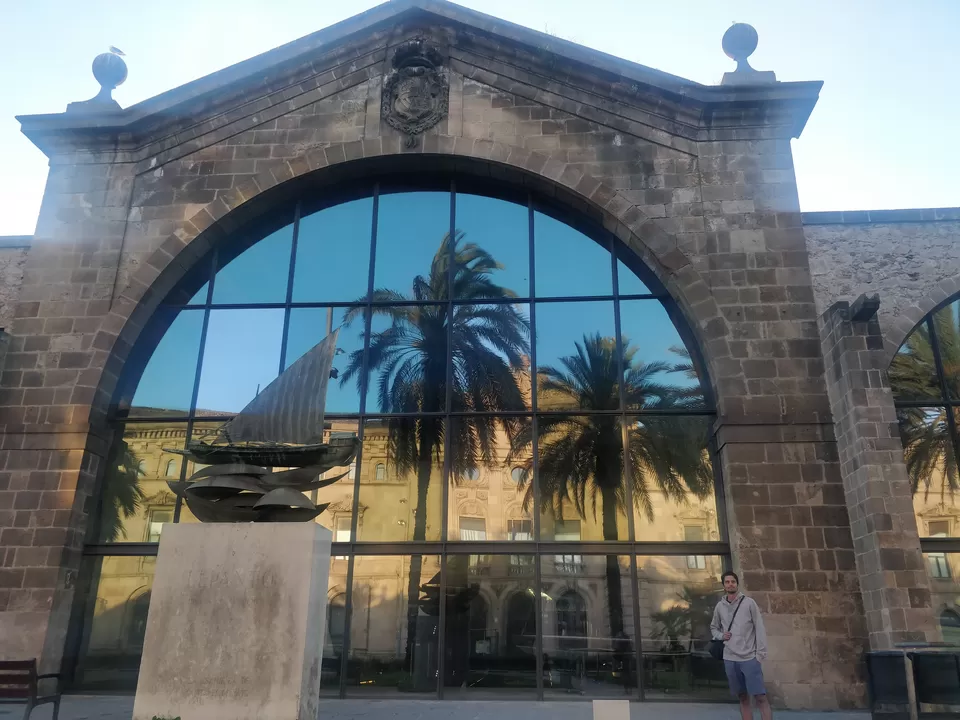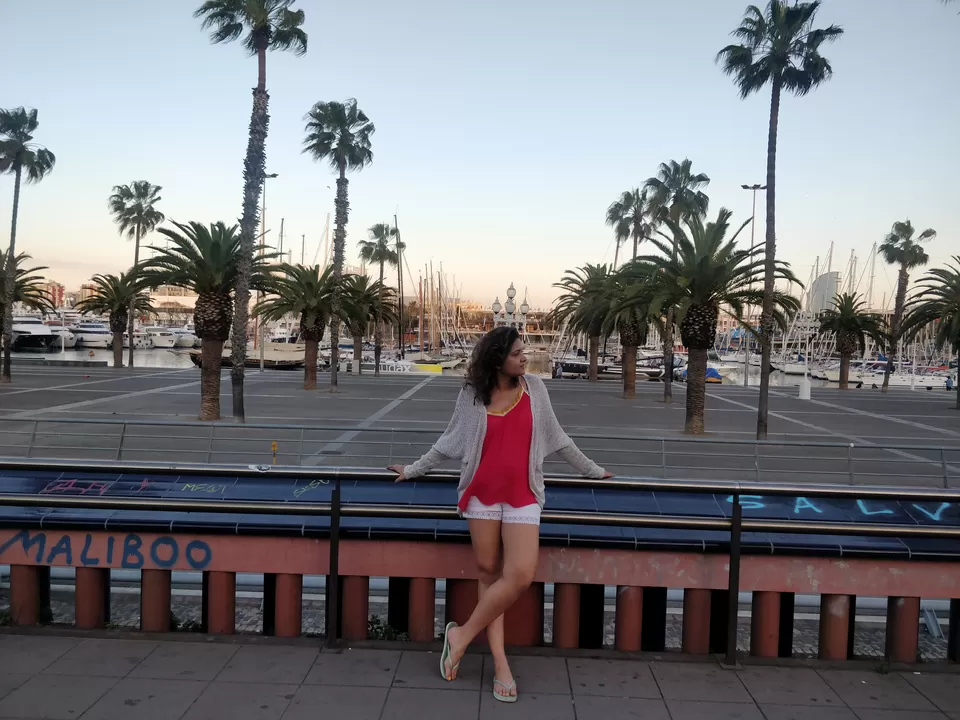 Barcelona has stunning cafes and bakeries, we usually preferred going to small bakeries for breakfast and if you are a coffee lover you can never get dissapointed by the coffee, its just too good everywhere.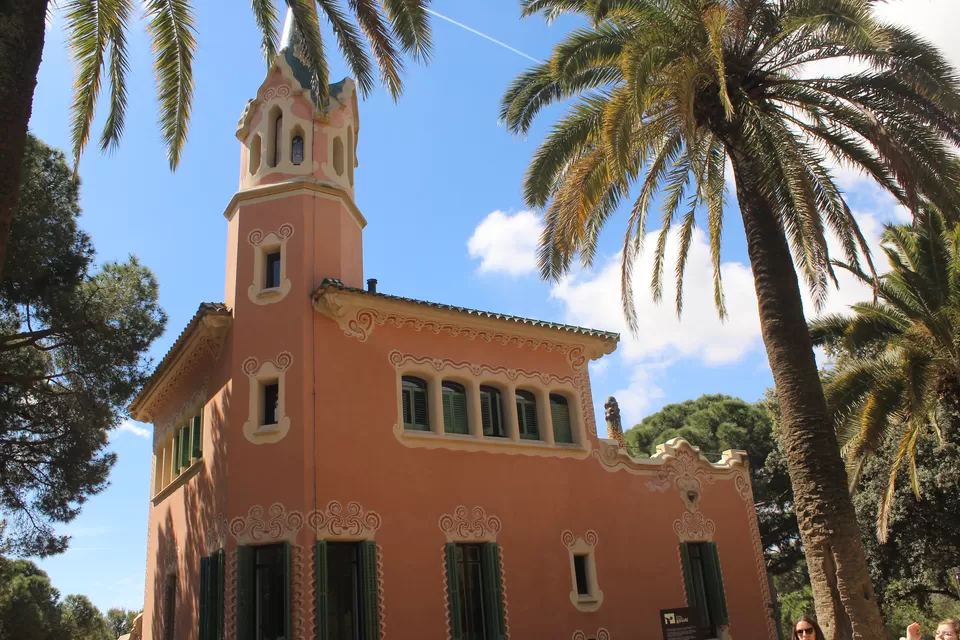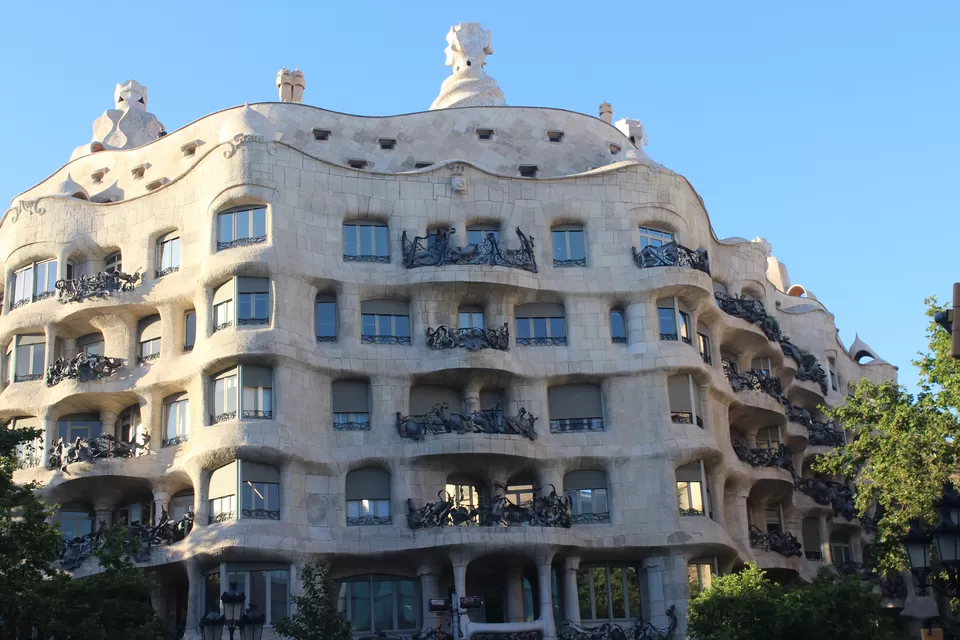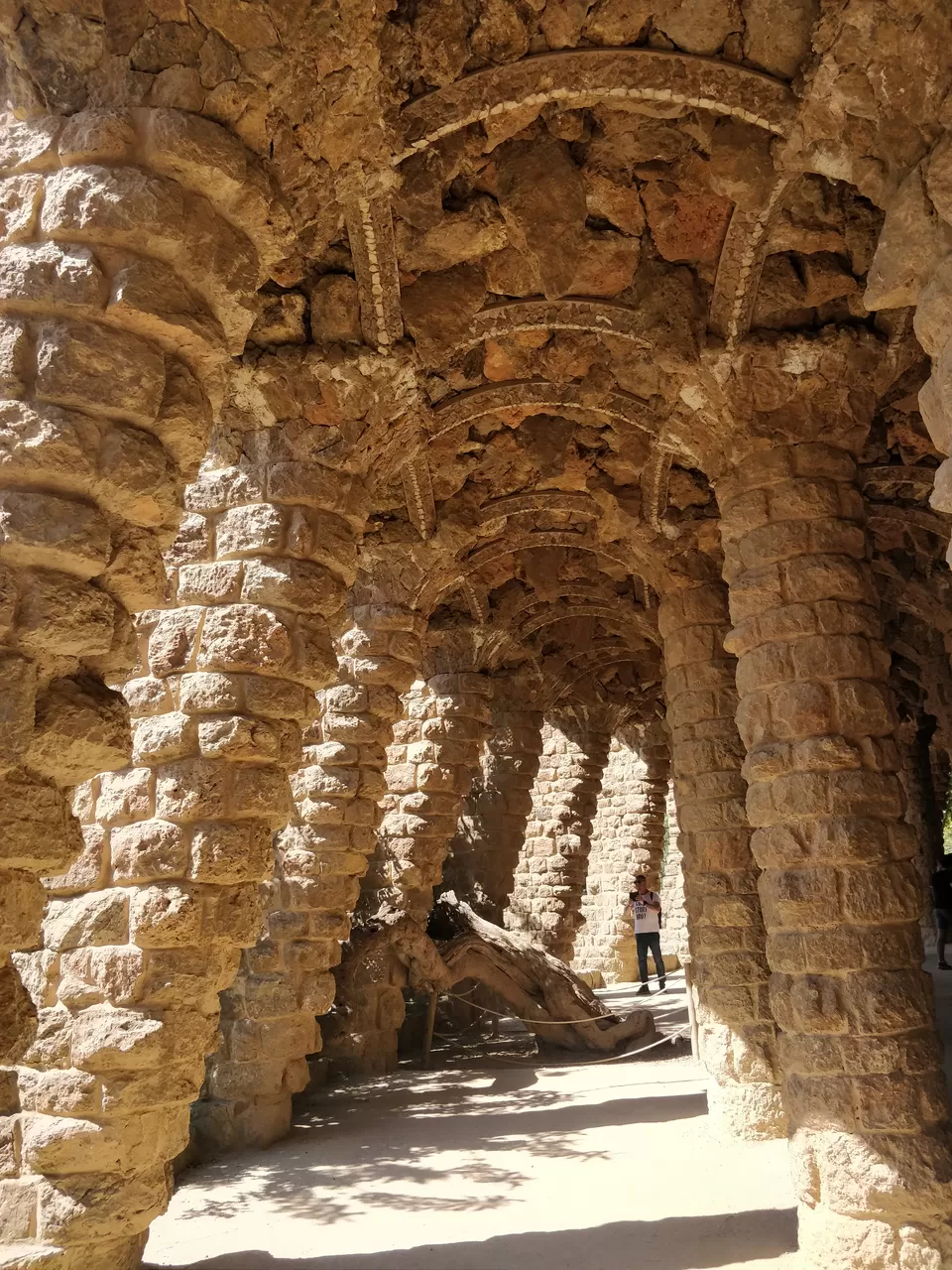 The next day we started our morning with a walk towards Park Guell, its a huge park where you can spend a lot of time wandering around, beautiful view from the top most point of the park, there is a fee to get into a building inside the park, but its all right if you only wish to wander across the park, we fortunately also got to see a beautiful tap dance performance from a local band! This was something i really wanted to see. Its the Flamenco which is synonyms with Spain and it's a MUST see, it exists in many forms such as Toque (guitar), Cante (Song), Baile (Dance) and luckily i got to see all the versions in this trip.
If you are in Barcelona you HAVE to see Antonio Gaudi's astounding architecture, its every where around the city but there are quite striking ones which are world heritages sites too. La Sagrada Familia is one of the most amazing architectural beauty i have ever encountered. Its beauty is in its intricate details. It is still under construction since last 140 years and this somehow gives it quite an edge. We hung out around Sagrada Familia for quite sometime and adored its beauty.
Later in the after noon we walked down towards the city center for lunch, we reached La Ramblas which is supposed to be the busiest street in Barcelona, you will find an array of restaurants here and can indulge in scrumptious Spanish delicacies. We wanted a proper meal so went for a place serving Paella, you will also find many Wine and Tapas places around in La Ramblas. If you are in La Ramblas, do visit the Boqueria Mercat which is a farmer's market selling everything related to food, you can even eat there and buy the best quality of olives, cheeses, or anything else that you like. Just walking in La Ramblas from one end to another is like a story. We got to see many different structures, infact Casa Batlo is also located there but unfortunately we could not go inside as it was closed for construction.
You must also go around the narrow alleys of the Gothic quarters, a walk along these alleys will keep you surprised how they have restored everything so perfectly.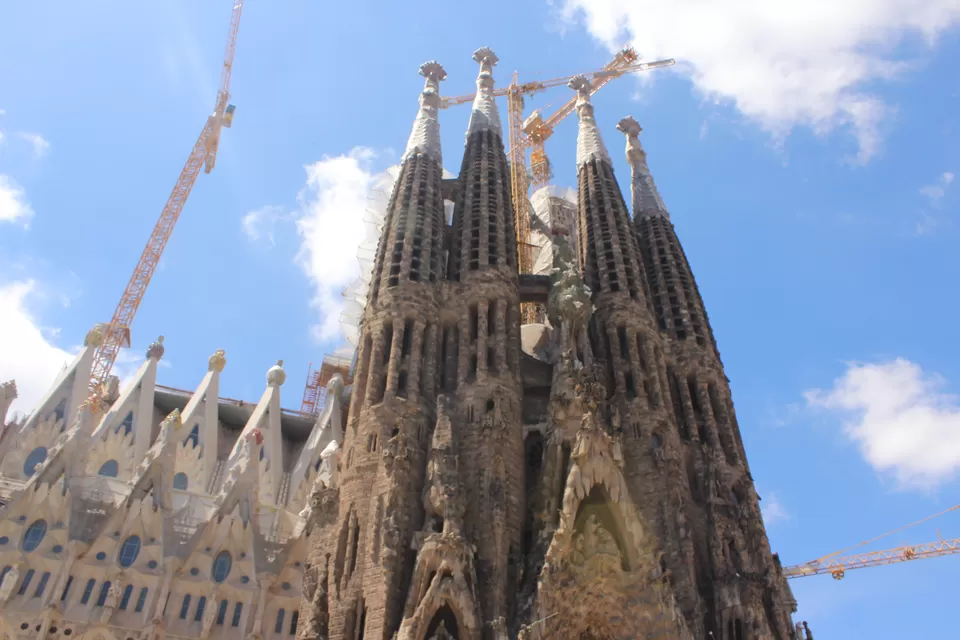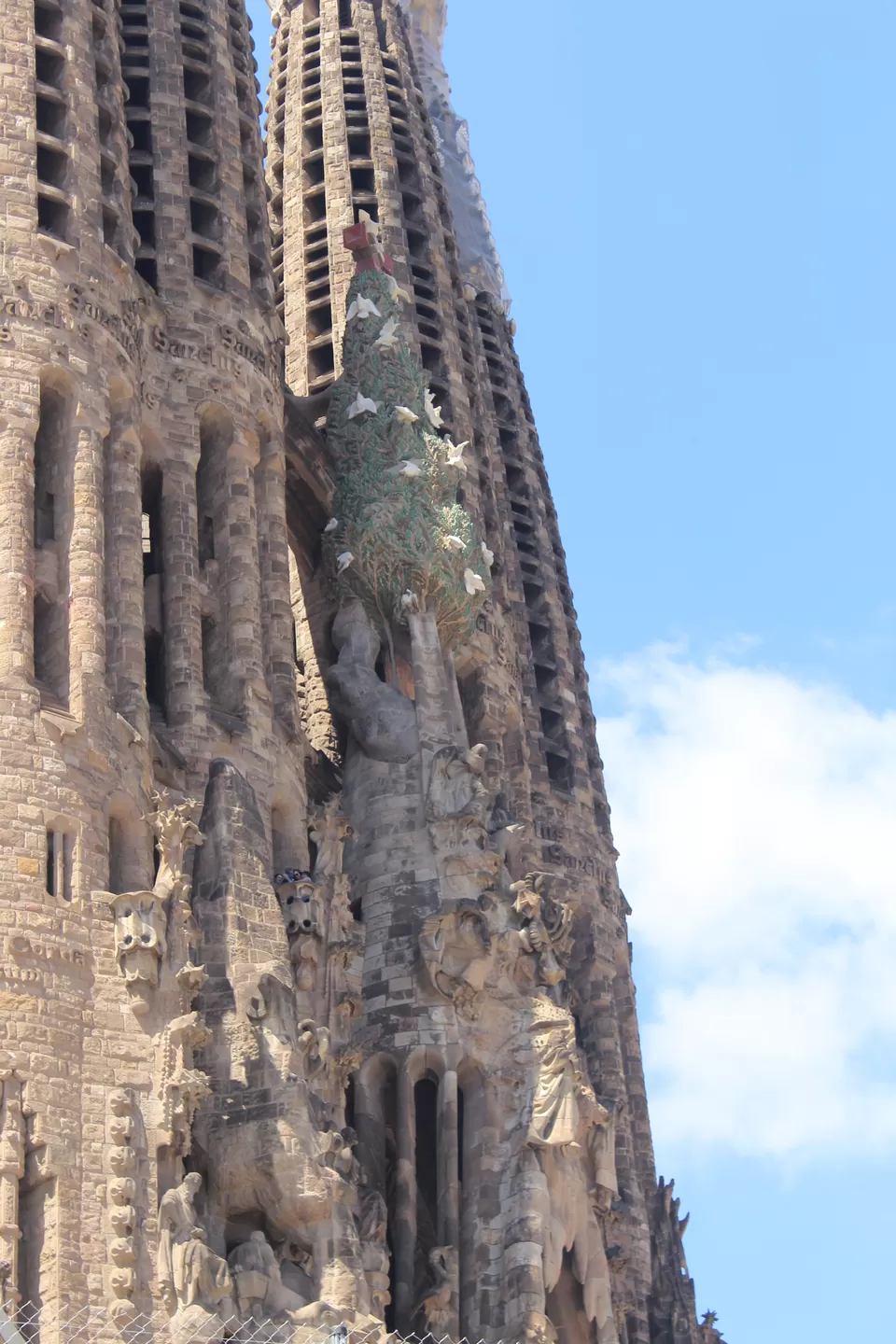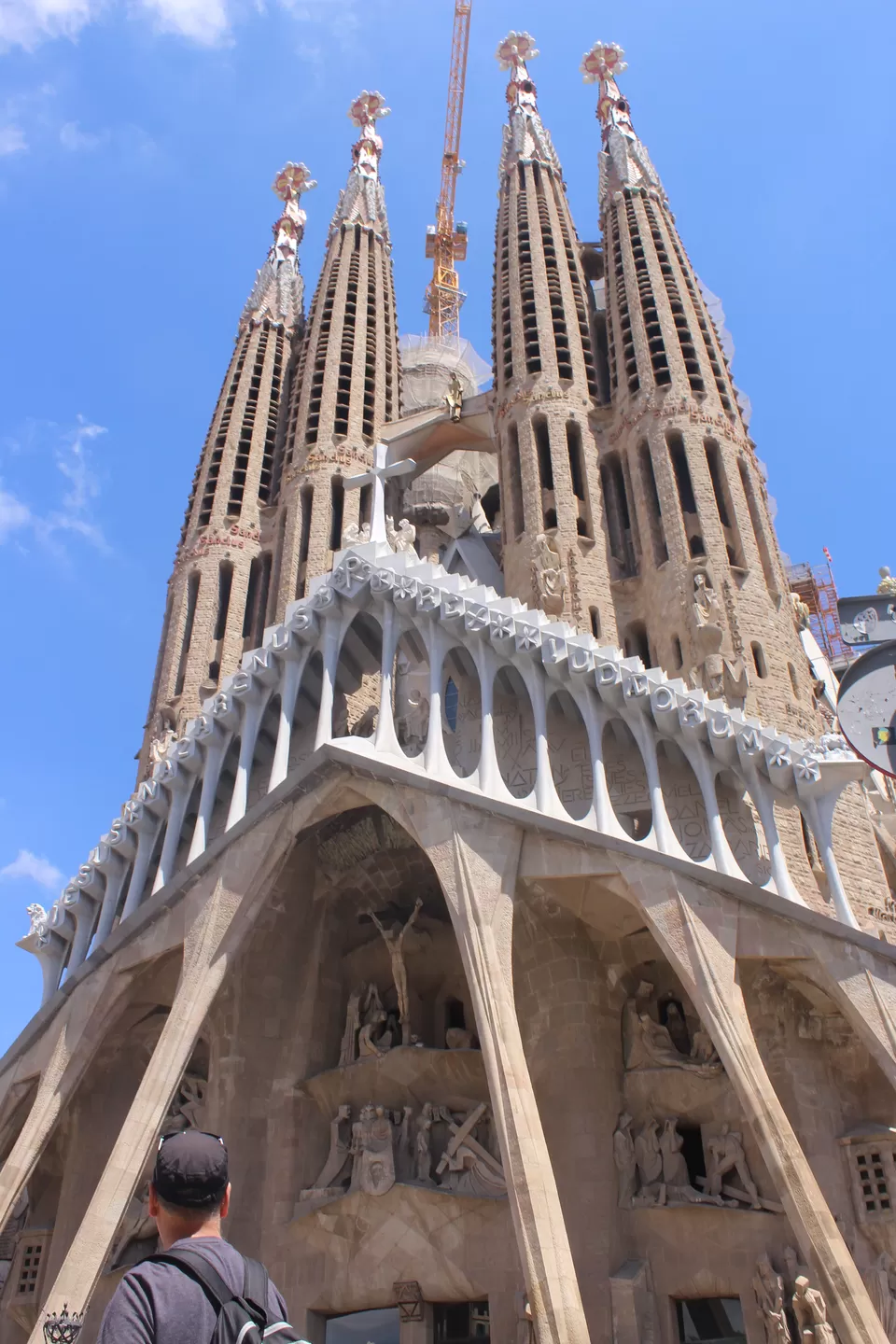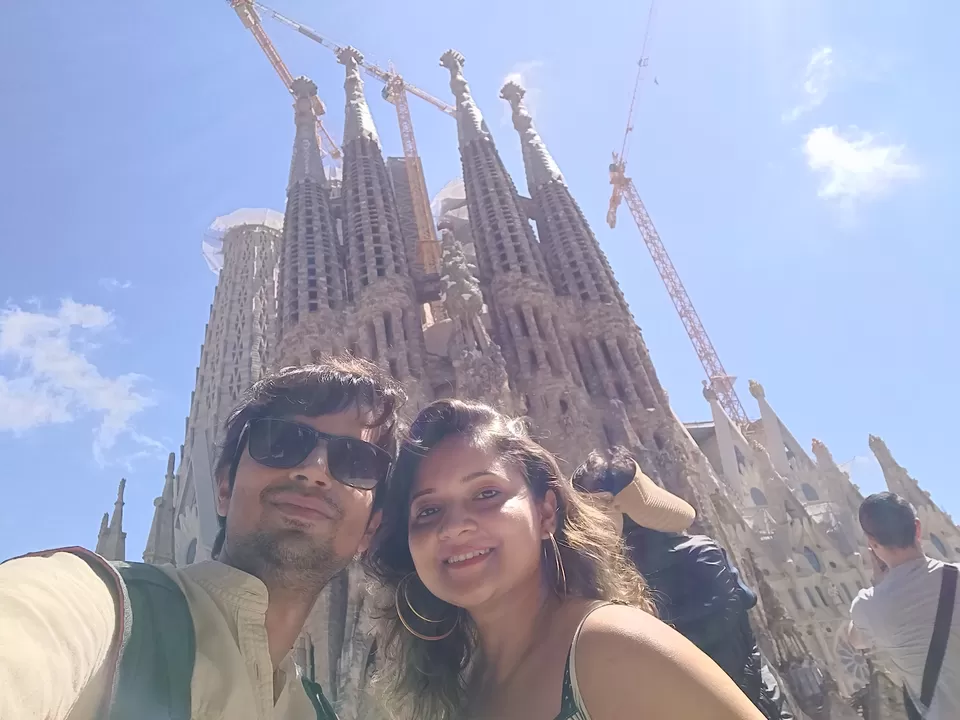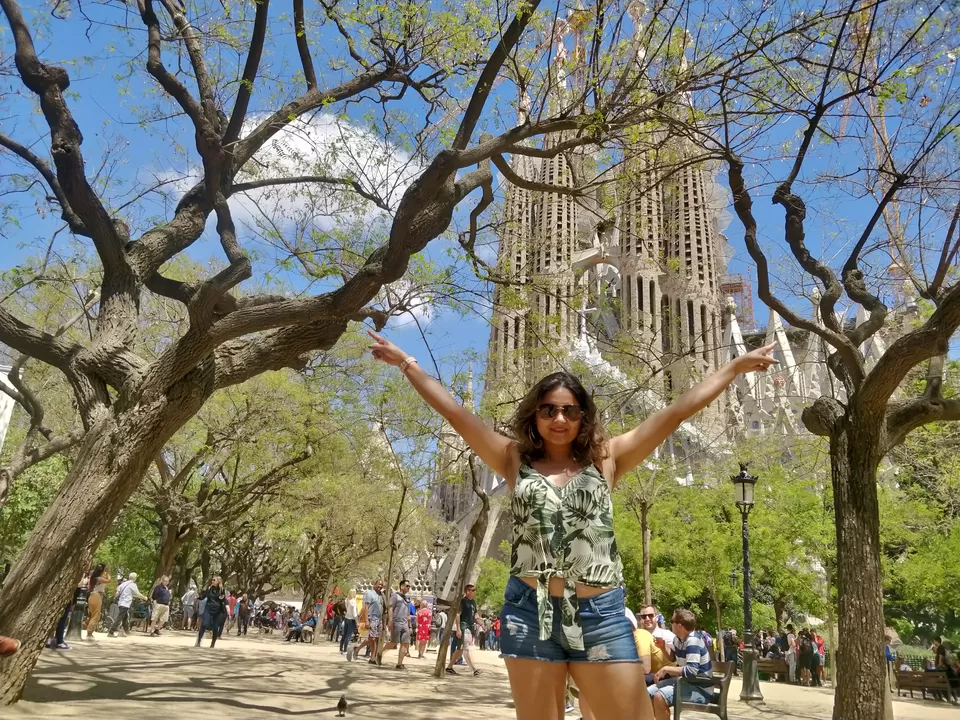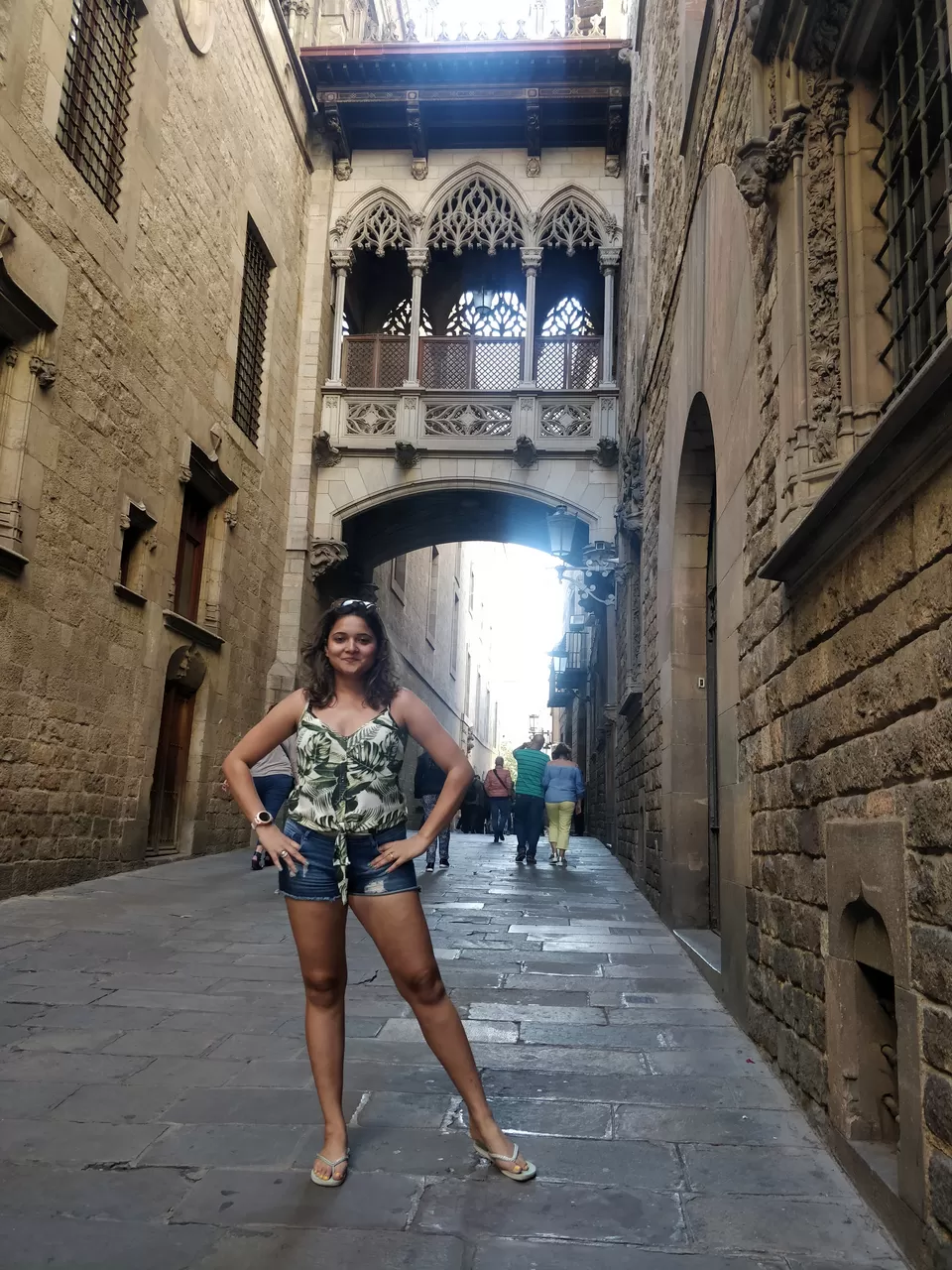 Our next destination from Barcelona was not planned, we had kept a 2 day window open and not booked any place depending on what we really wanted to do after staying in Barcelona, we had initially planned to hire a car and drive down to Valencia which was almost 6 hrs away, we had made the booking with Hertz, however at the last moment there were several issues with the payment process and so we decided to chuck the plan and think of something else. The hertz office was very close to Barcelona Sants station which is one of the main stations in Barcelona connecting other important cities, on researching around for the next early train, we figured out going to Girona which was an hour and half away from Barcelona, i had hardly read anything about this place and frankly speaking I was quite worried about how our next 2 days will turn out.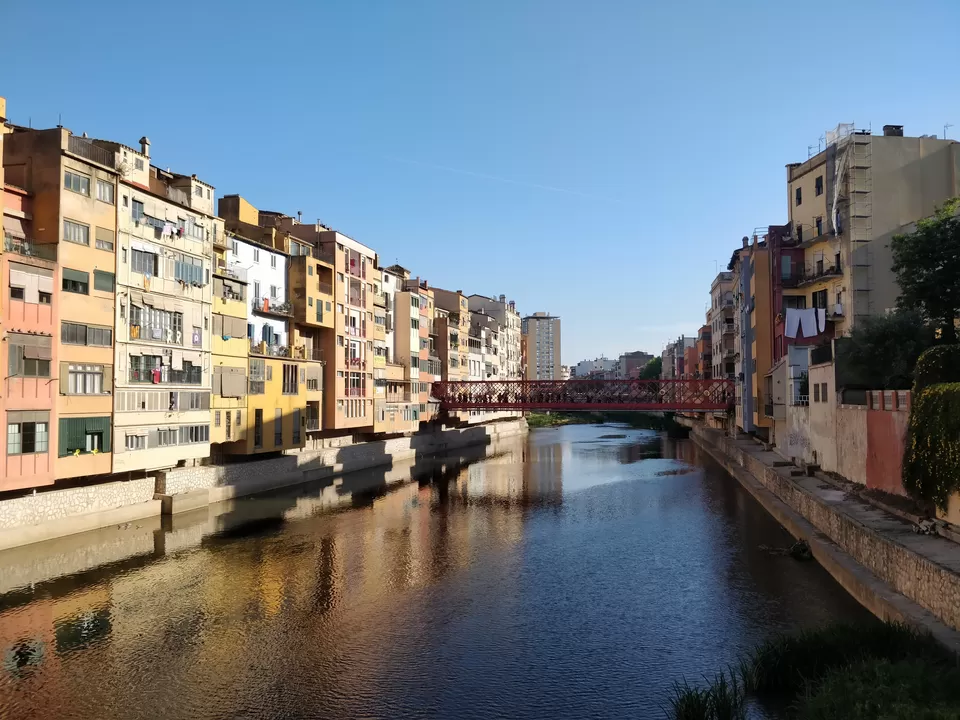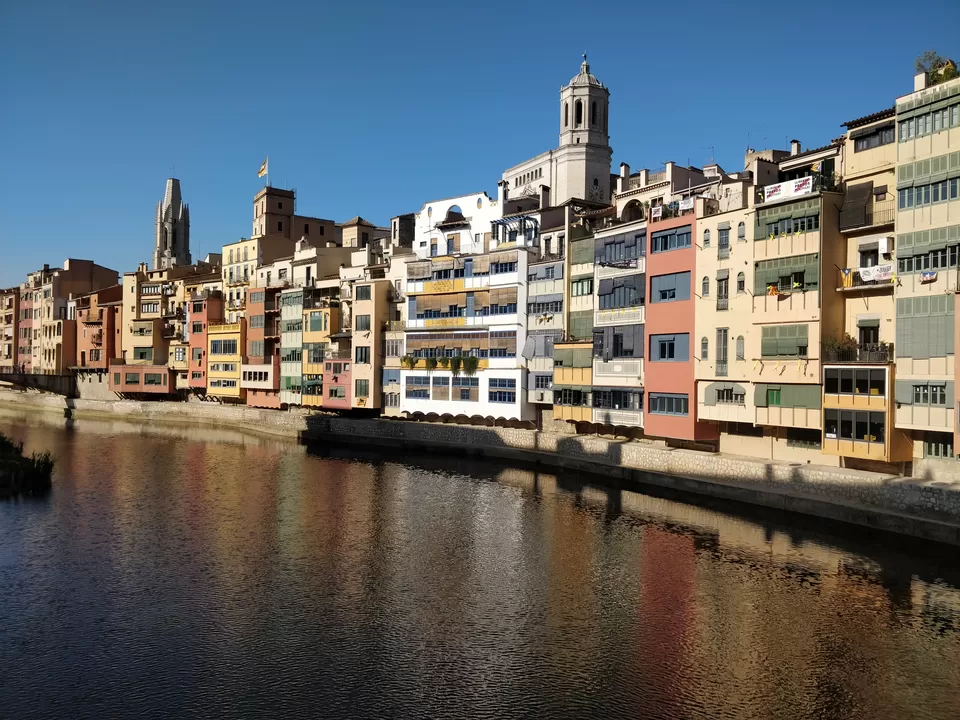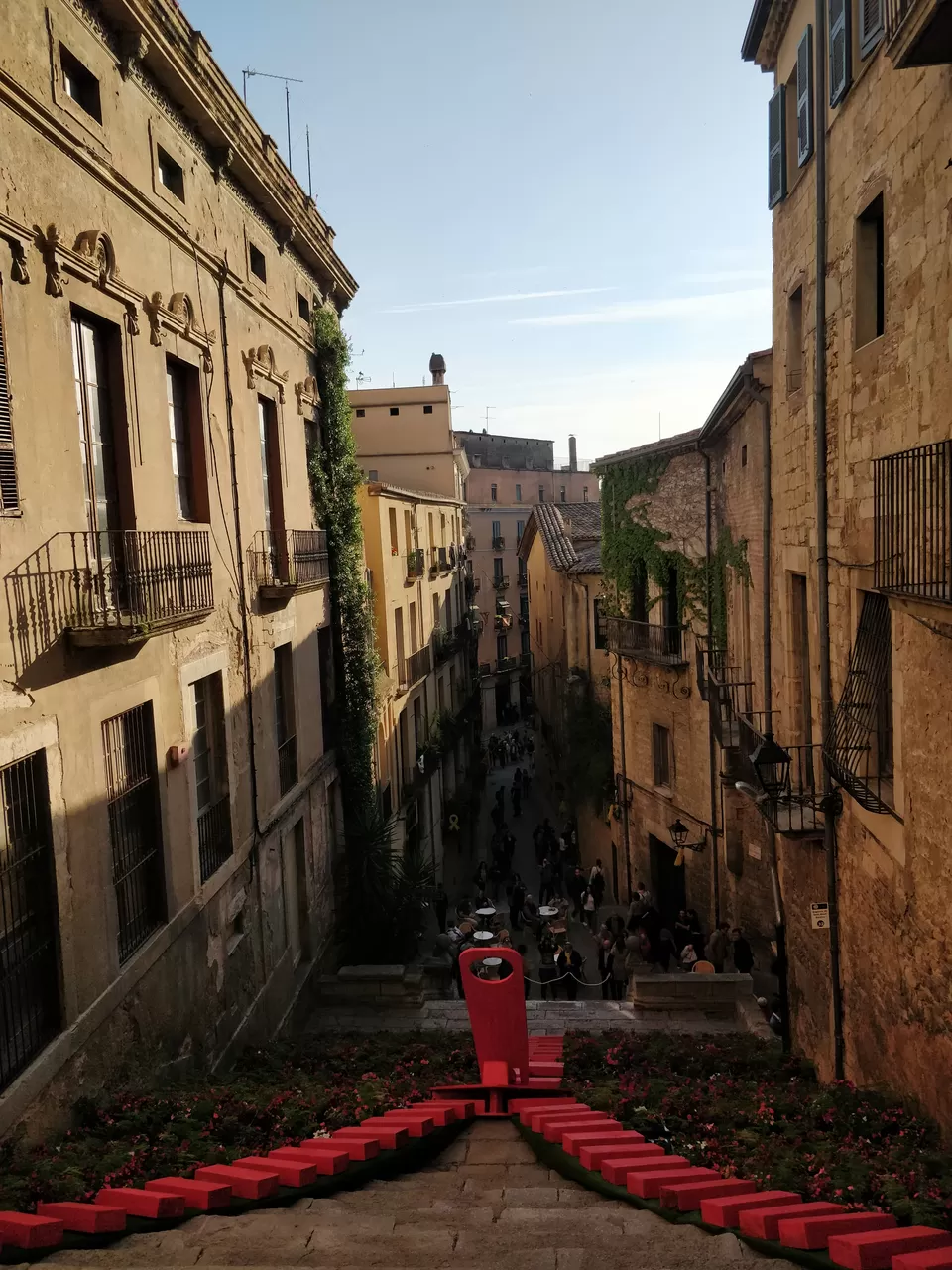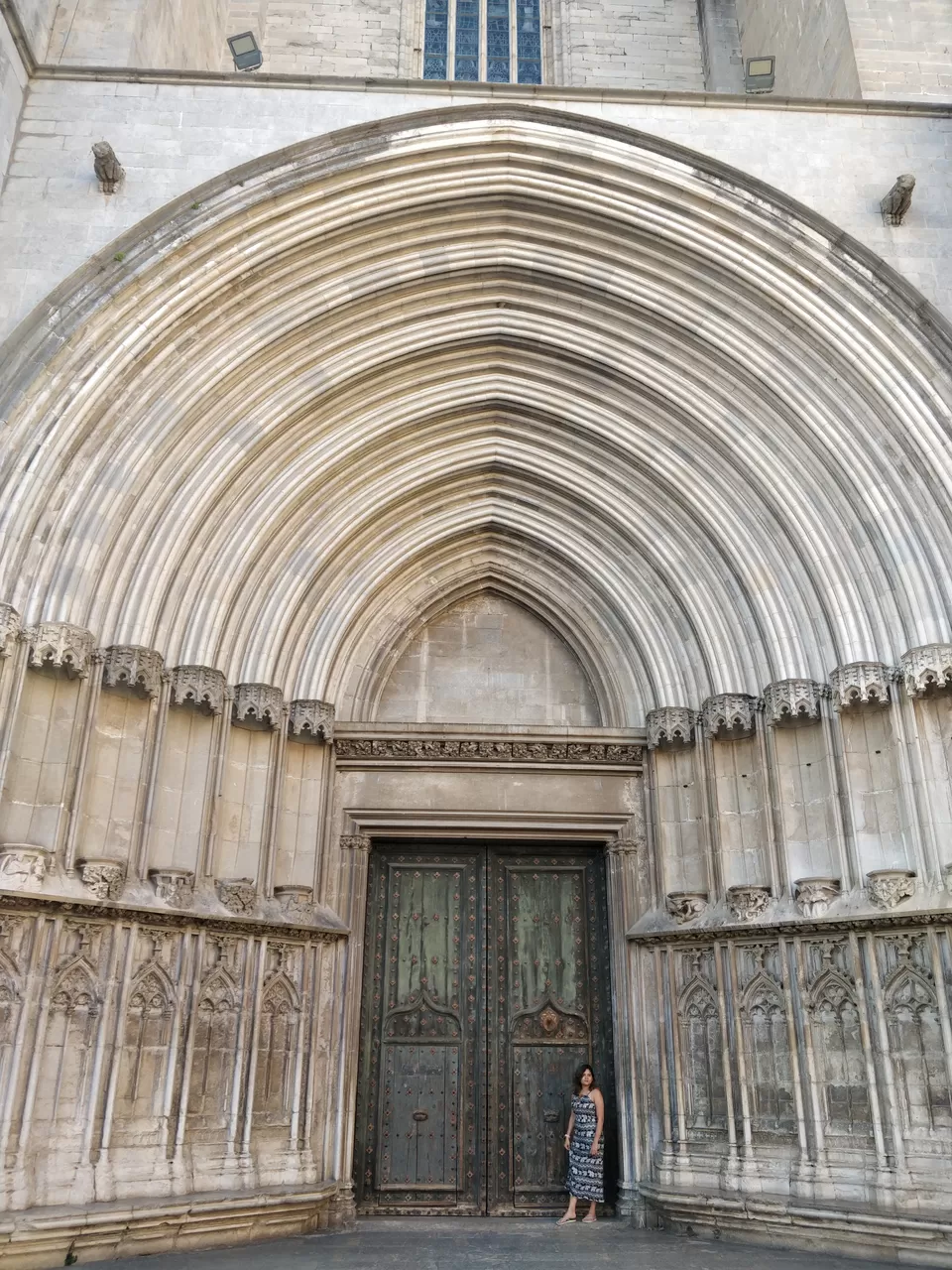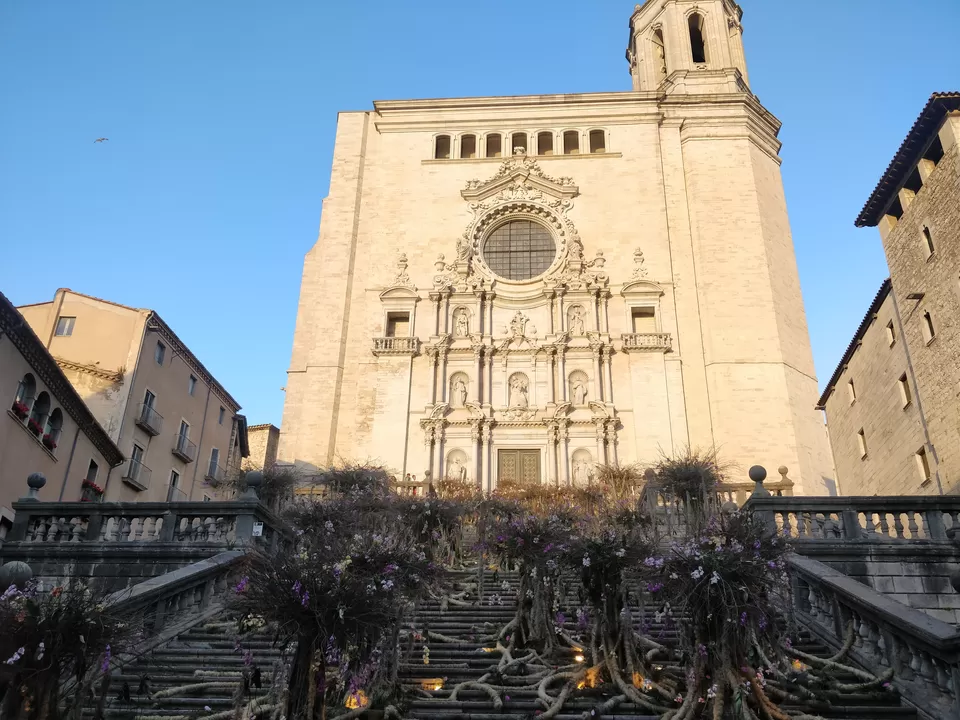 Girona is the best thing that could happen to us, its historic beauty is unmatched for, we were surprised to know that a huge part of Game of Thrones was also shot here, being fans of this series we went ecstatic when touring the old city of Girona, fortunately there was a flower festival going on and the people there celebrated it exclusively, we also got the best deal to stay in a hostel for 2 nights. That night we found out that Costa Brava was just an hour ride away from there so we promptly decided to book a bus for the next morning. How could we miss that beautiful beach town!
The next morning we headed towards Costa Brava, hung out on a beach with almost no one around, had a delectable lunch at a beachfront restaurant and spent a immersing beach day reading and sun bathing. We did not plan to stay in Costa Brava for the night and so went back to Girona by the evening bus, spent the evening in a quaint cafe and loving the small town vibe of the place.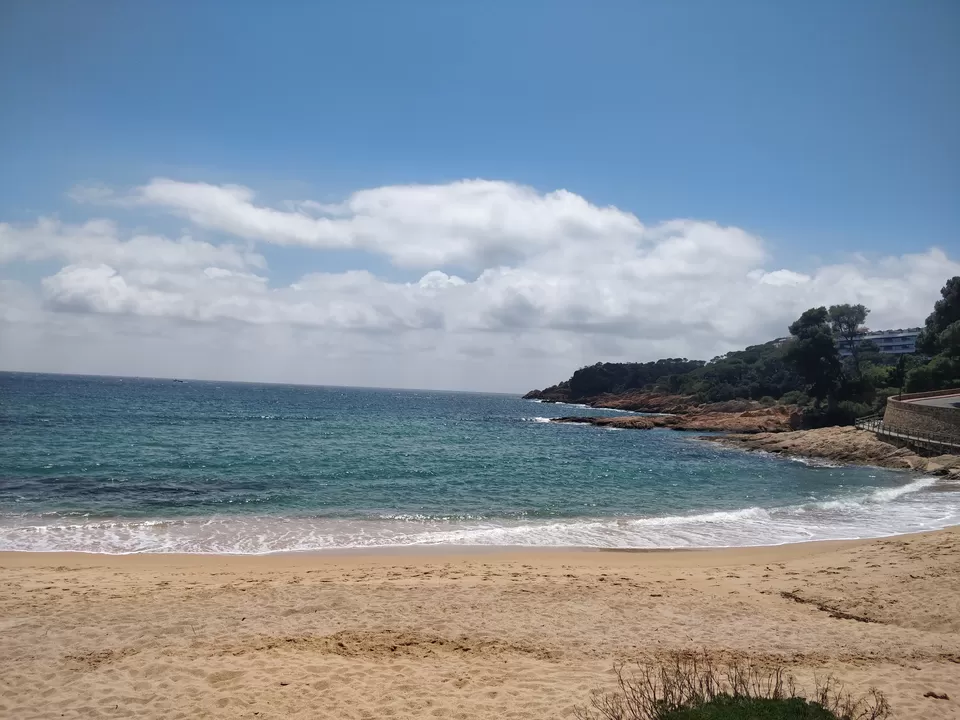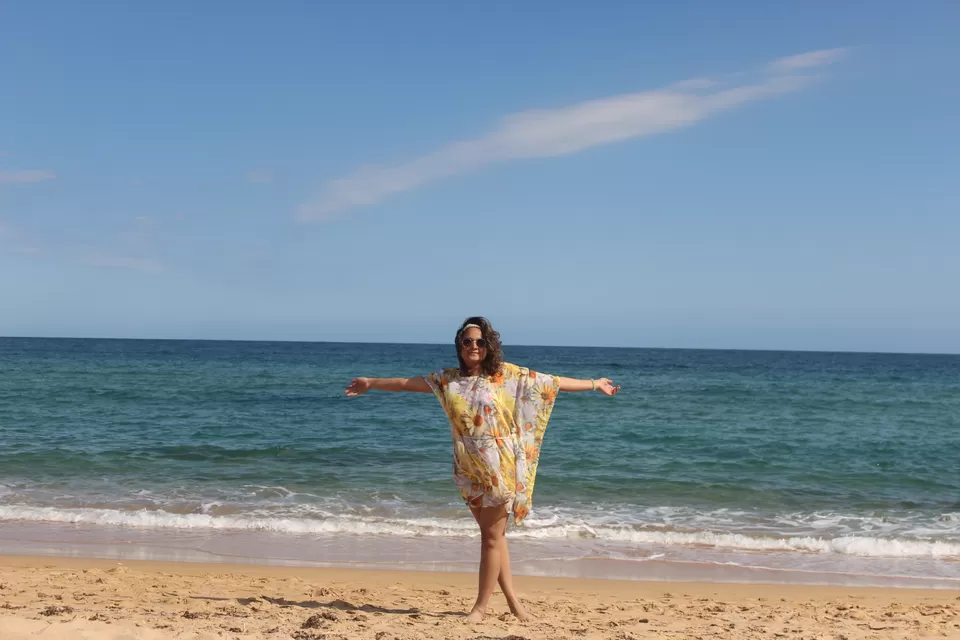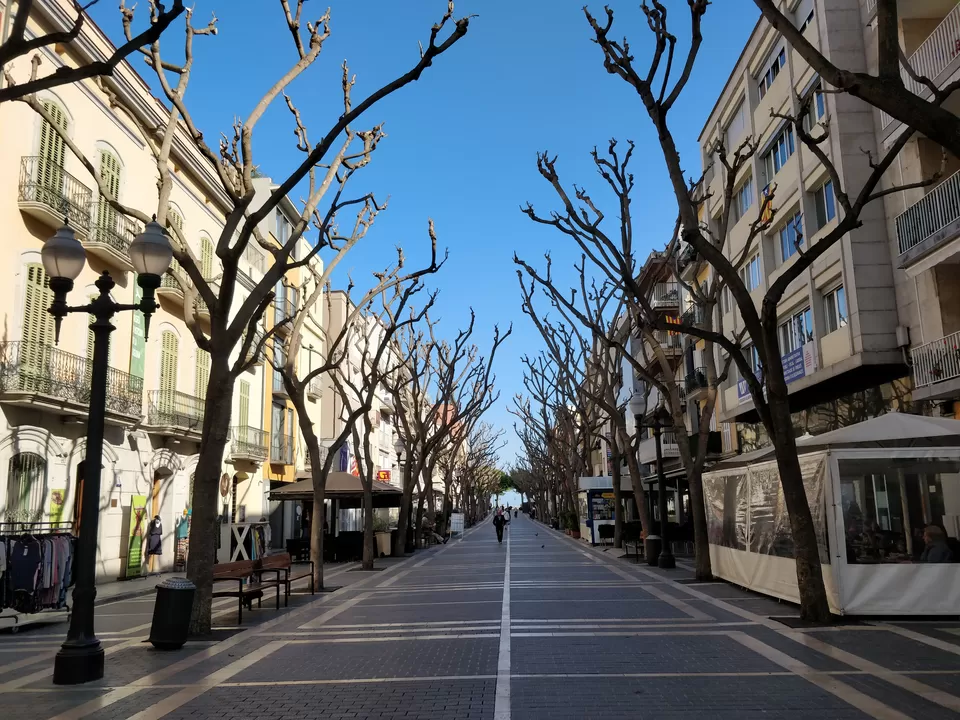 We had booked our Airbnb for the next 2 days in Sevilla, which is geographically the opposite side of Spain, so we had to get there the next day, on finding out the right train connectivity we bought the train tickets directly going to Seville via Barcelona Sants, it took us some 8 odd hours to reach there.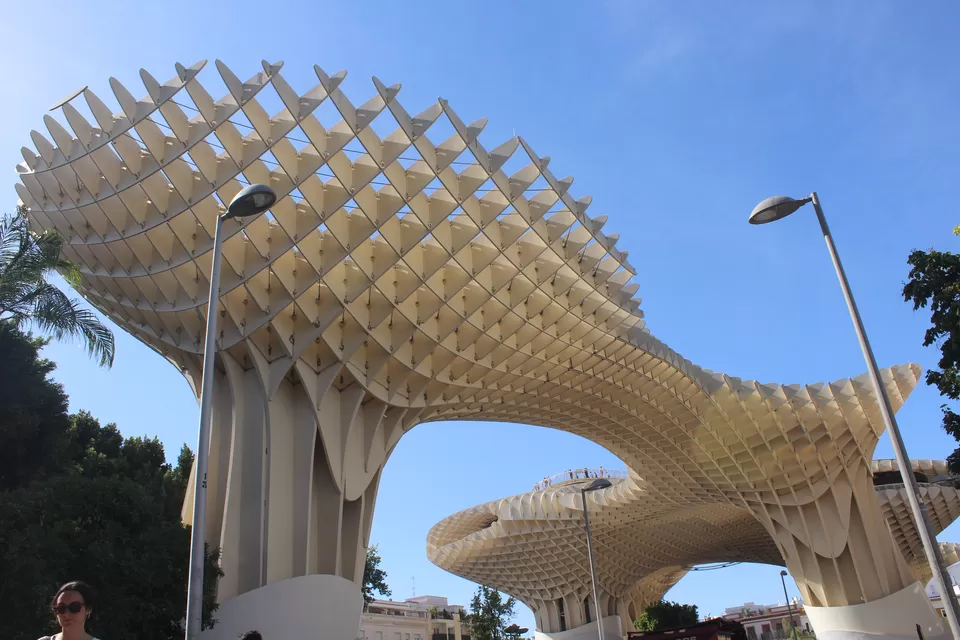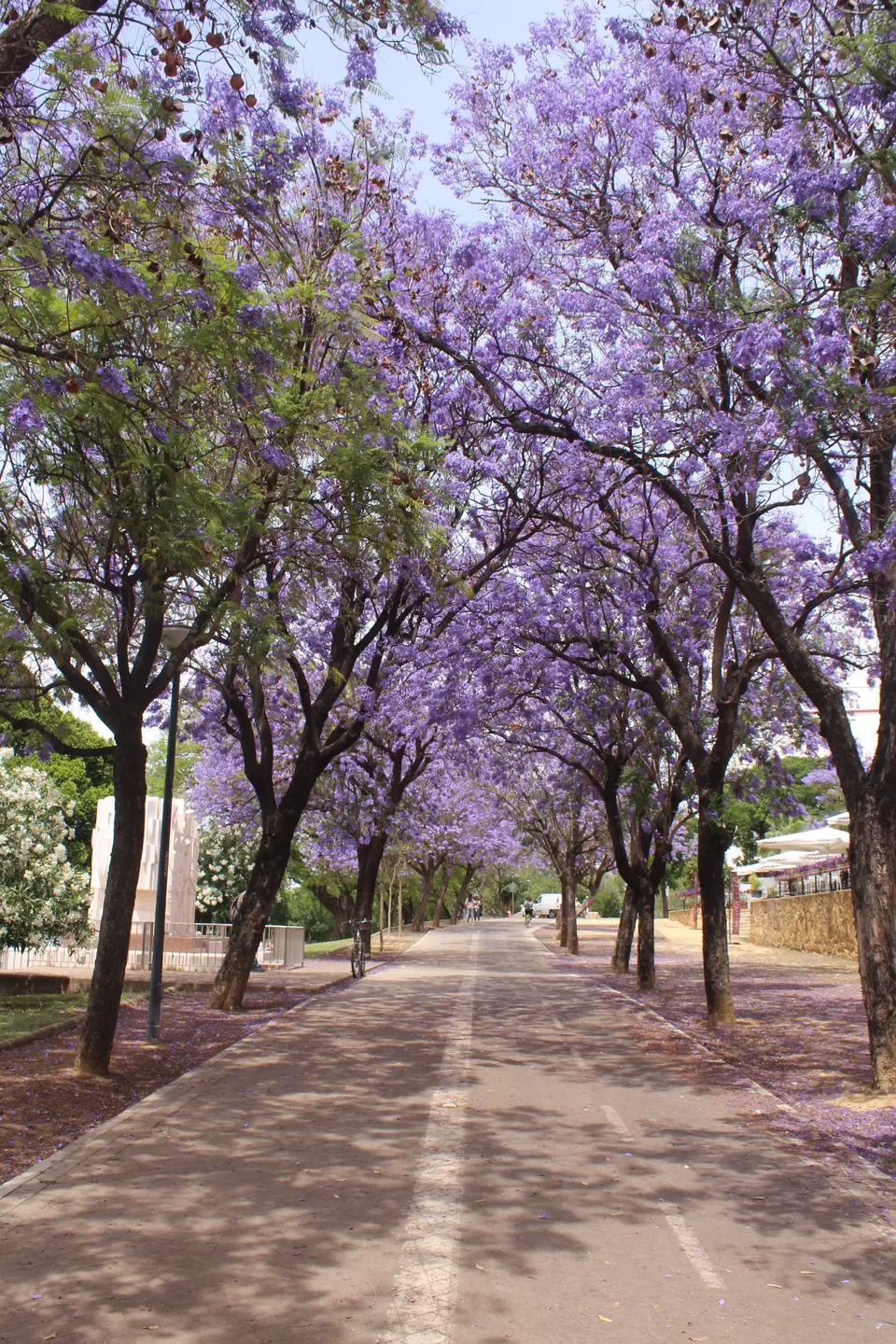 Sevilla was that one place I was most excited about while planning this trip. I had already read so much about it and believe me everything you already know about it will be magnified a zillion times when you are here. I feel you can see the real Spain in the Andalusian part of the country and Seville is one of them, it possesses the true culture of Spain and its people and that can be seen reflecting in the city.
Its the Flamenco (Baile) dancers dancing beautifully in Plasa de Espana that stole my heart, the magnificent Plasa de Espansa is mind blowing, it speaks of sheer beauty and you can sit down and adore it for hours, i would suggest to visit there some time before sunset hours or may be just after the sunrise.
We already got to witness such amazing performances on the street free of cost that we didn't really book an exclusive show to watch Flamenco. In fact for dinner we went over to this bar for brewed Spanish beer and some tapas and to our surprise there was a tap dance and toque show being performed there.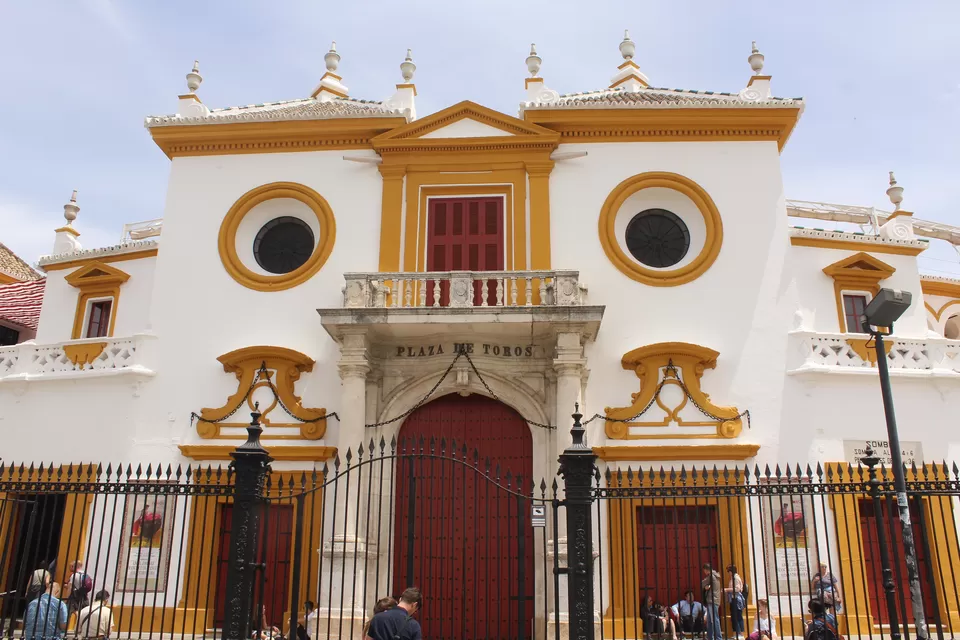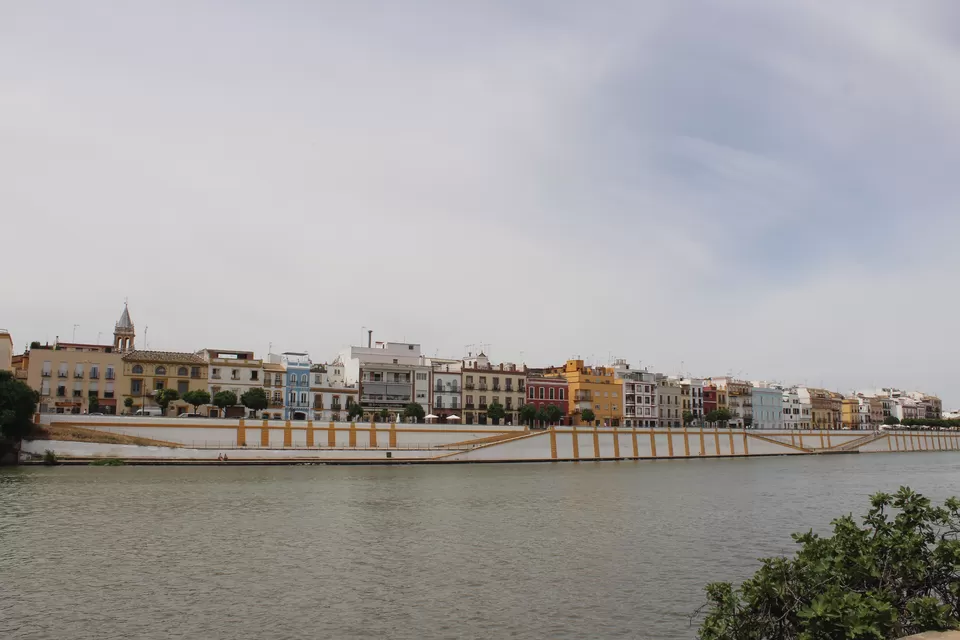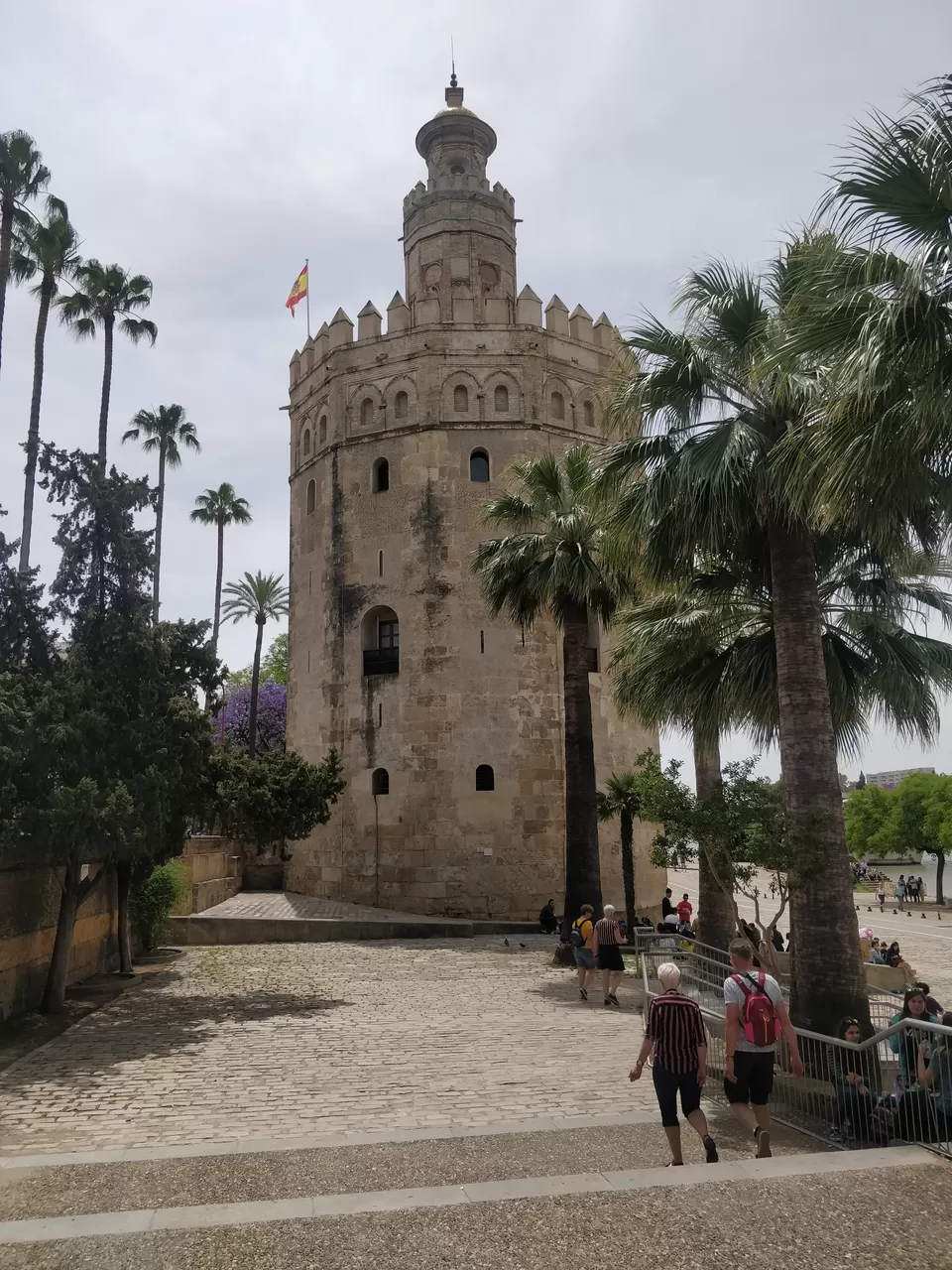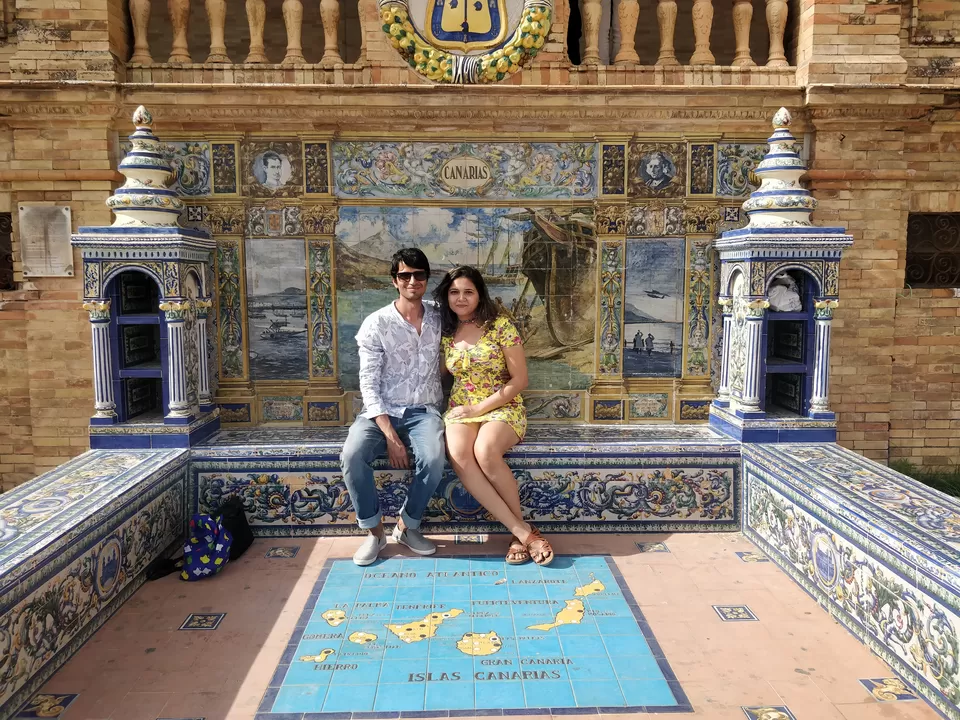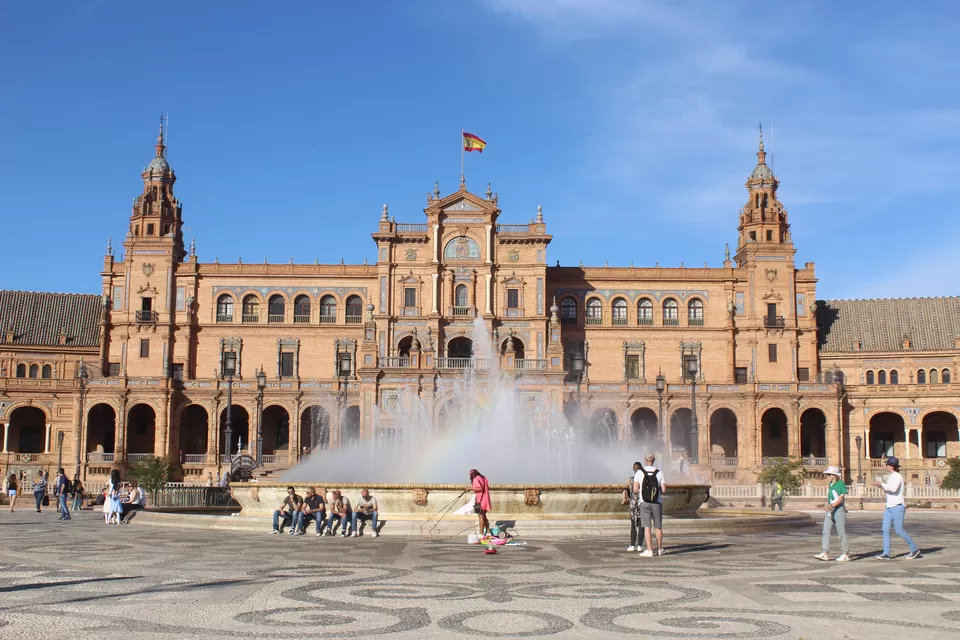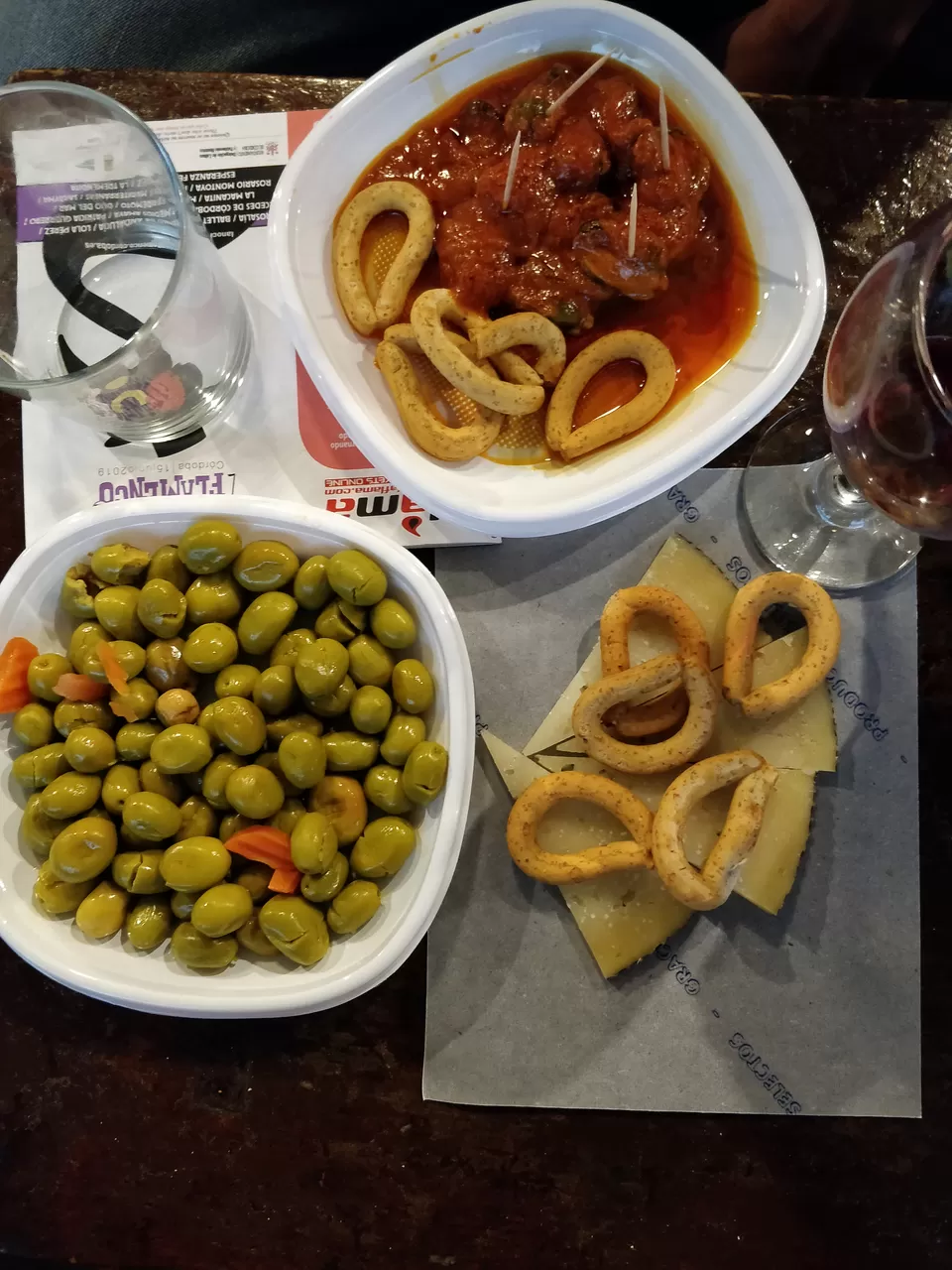 I would suggest just walking along and discovering the beautiful places by yourself, spend sometime sitting along the lake or visit the old parts of the city. There is so much to do in Seville that you will actually feel sad leaving this charming place.
My pictures and words here might not do justice to what Spain really is but it has a special place in my heart and i know that i will be visiting this beautiful country again and again!