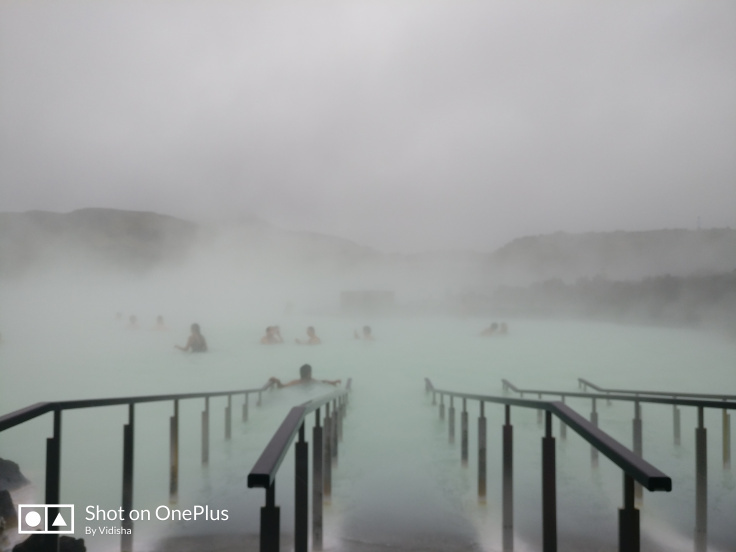 I did my research before heading to Iceland. I read about the ever-changing weather of Iceland. I read about the harsh cold that might be expected. And in lieu of all my research, very thoughtfully I packed a nice warm jacket in my hand luggage and suggested the same to my troop just in case it would be needed as we exited the Keflavik International airport!
You must be assuming this was such a well thought out plan, well so did I right up until the moment we actually stepped out of the Airport! What I did not know or let's say did not assess well about Iceland was how strong the winds can be! For a moment there, all hell broke loose as 16 of us were absolutely taken aback as we stepped out of the airport gates. We were LITERALLY taken back inside due to the mighty force of the wind and rain and bone-chilling cold! This was far beyond what we had expected. Pushing the luggage trolleys up to our conveyance, against the force of winds and loading all the luggage with freezing fingers was one struggle neither of us will ever forget!
People glared, some hastily tried to warm their hands and dry their heads, and some others just laughed uncontrollably at our own misery. Nonetheless, spirits were lowered and we were reconsidering our plan to go to The Blue Lagoon, but since we had already bought our slots, we decided to give it a shot!
Now let me tell you a little about The Blue Lagoon. It is a geothermal spa in southwestern Iceland in a lava field near Grindavík, approximately 20Km from the Keflavik International airport. The lagoon is the largest man-made lagoon in the world and is fed by the water output of the nearby geothermal power plant Svartsengi and is renewed every two days. The lagoon is used for both recreational and medicinal users to bathe in.
As we drove from Keflavik to Grindavík towards The Blue Lagoon, all we could see around us was luxurious green rain drenched moss fields. All this while the rain poured down mercilessly and the winds seemed to be trying to shove the coach to the edge of the road at times! We were getting a feel of the power in nature's fury for the very first time! We were informed by our driver cum guide that the wind speed at that point was around 21Km/Hr, and temperature ranging between 4-8*C!
Slowly the landscapes changed and now along with the moss were clusters of black lava rocks and pools of hot sulphur water. We could smell the sulphur long before we actually reached the geothermal spa. Once we reached the parking area, everyone buttoned up their jackets, put on their warm headgear and gloves and everything else at their disposal to shield themselves from the wind and cold.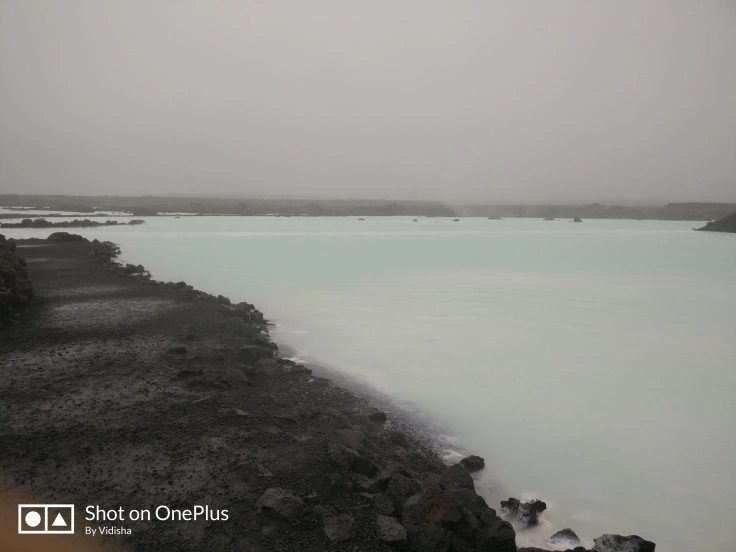 It was a 5minute walk (or a hurried 3min run against the wind for some) from the parking to the entrance of the spa. We were asked for our voucher and then guided through the standard procedures, rules, inclusions exclusions of the package and safety precautions etc.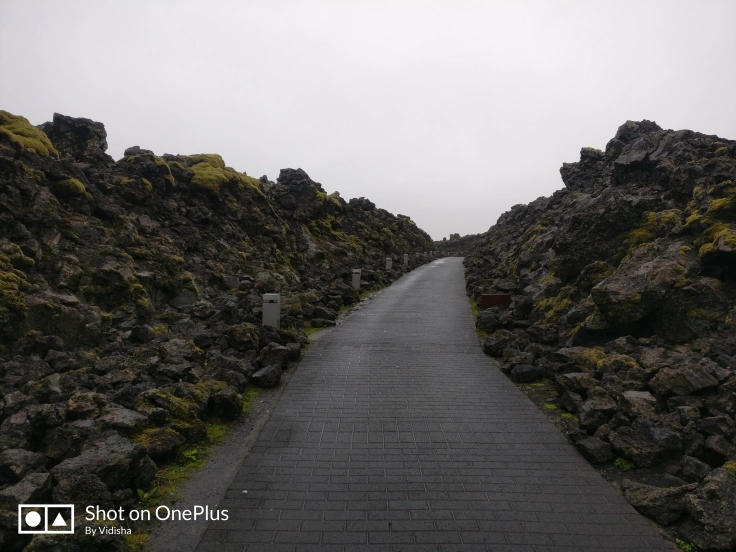 We quickly changed into our swimwear, took a shower, lathered our hair with conditioner to protect it from drying out due to all the sulphur in the water, wrapped ourselves in the towels and prepared to step out. As we headed to the deck area, we noticed there were 2 ways to enter the pool, 1 st would be a common walkway made right outside the changing room but within the enclosed deck area. That way you're well into the warm water as you gradually make your way outside. 2 nd way was to muster up all your courage and walk right out of the doors and step down into the pool. Being the adventurous type, I along with a few others from our group headed towards the door and stepped out in just our swimwear into the ice-cold winds!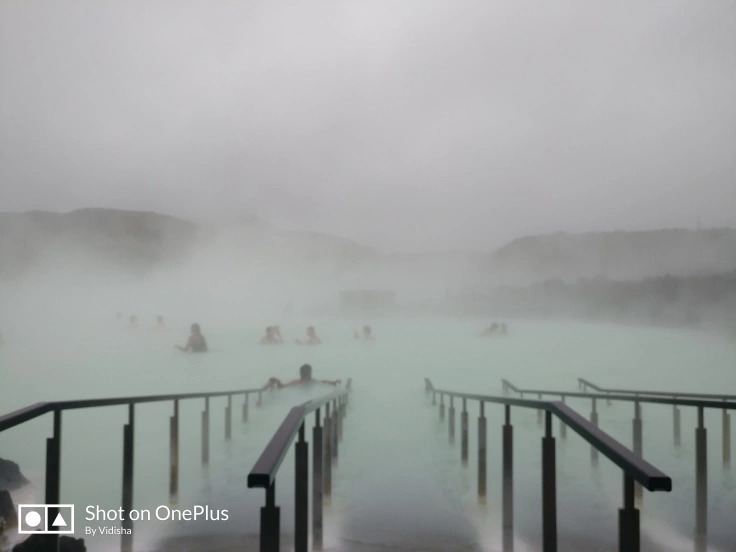 At this time you must be wondering as to why I keep mentioning the wind again and again. To answer your query I just have 3 things to say:
As we're used to the tropical hot and humid climate, and we tend to feel cold easily! It was actually freeeezzzing cold! 4-5*c temperatures with winds at about 20km/hr, it just would not go out of our minds for even a moment that day! You had to be there to understand what we were feeling!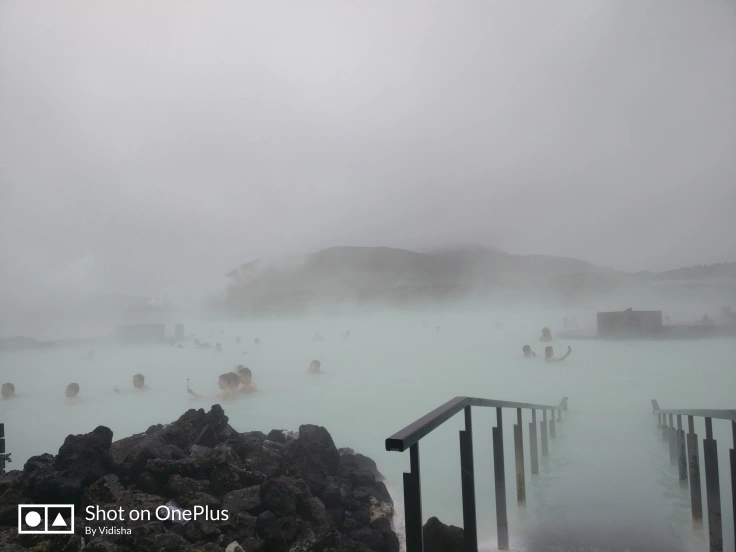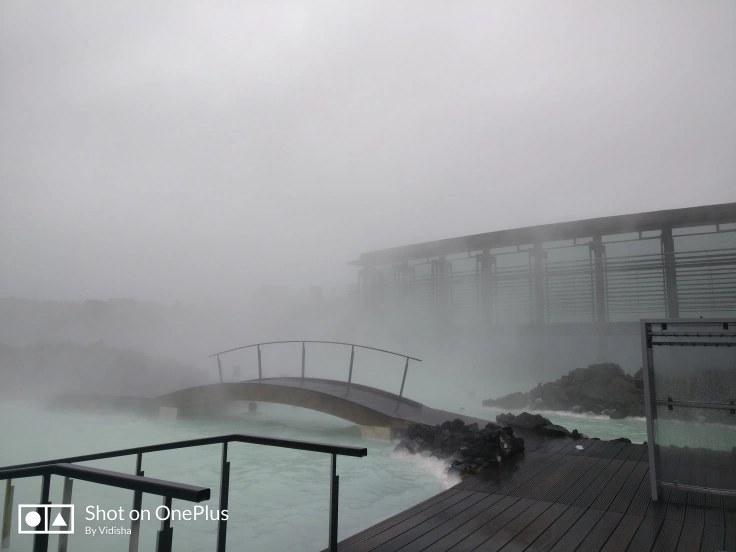 So We've all heard this saying numerous times, haven't we? : "good things don't come easy."
Well, that was the exact thought that entered my mind as we looked onto the beautiful Blue Lagoon! It was just magical and a million times better than all the pictures I had ever seen before! The water was a nice milky blue colour, surrounded by lava rocks all around. The lagoon was huge, even though visibility was low as it was quite misty and windy and looked absolutely exotic. It somehow added a touch of mystery to the place. Just add fairy lights to the scene and it would be fit for a fairytale! We quickly took some pictures, kept away our phones and dashed into the pool!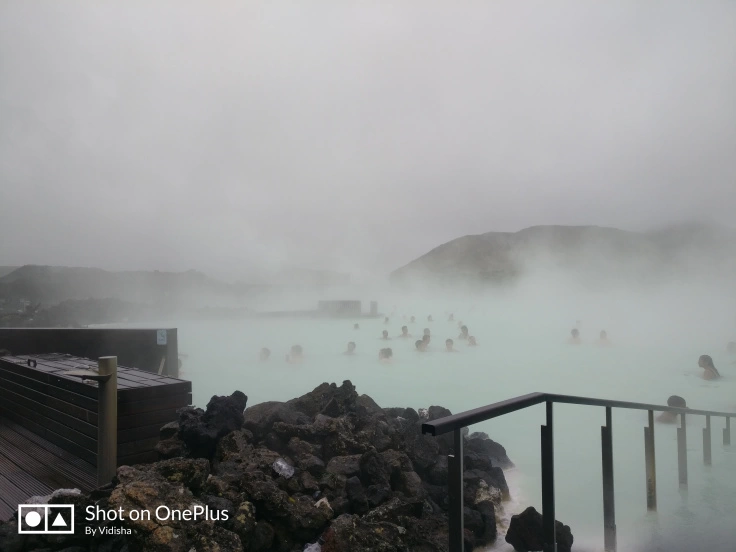 We had a wonderful time at the lagoon. We swam up to the mud mask counter and applied the free mask included in our package, so liberally provided by their staff. It went on to be hilarious at a point when we were having a hard time finding members of our group due to low visibility because of the mist and added the advantage of mask covered white faces everywhere! We also swam up to the bar where we tried the famous Icelandic Skyr which is a yoghurt based smoothie of sorts. Personally, I did not like it too much though. Other options like some orange fizzy soda, beer, green smoothie and many more were also available. We swam under the bridges, found warm flow spots and thoroughly enjoyed this unique mix of extreme hot and cold!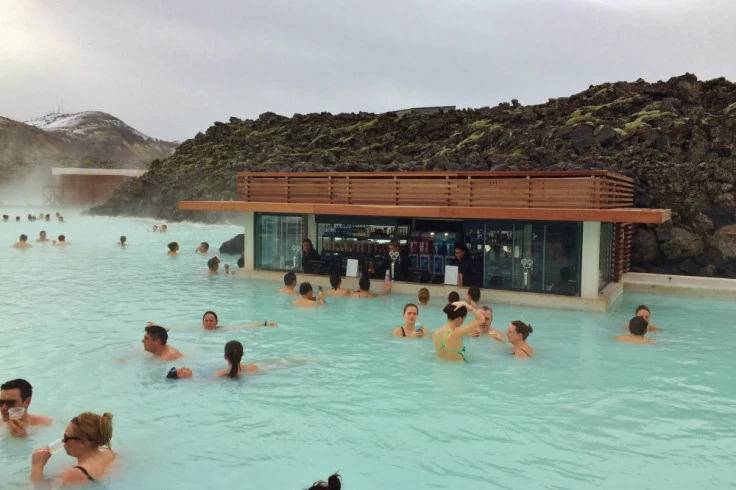 The harsh weather we had been criticizing all along had actually come out to be a blessing in disguise! The winds and rain created a misty windy winter wonderland! The cold temperature outside actually nicely balanced out the hot water temperature of the lagoon ranging between 37-39*C. It made the entire experience so much better! Had it not been so cold on the outside, I don't think we could have stayed submerged neck deep in the hot water that comfortably for so long! The clouds also kept the sun at bay and we could enjoy the outdoor lagoon experience at its best!
After this, we headed towards our hotel, checked in had dinner at an Indian Restaurant and walked around exploring the city for a bit. It was past 11pm when we reached back to our hotel and decided to call it a day. But what was so new for me was that it was still so bright and full of daylight outside! My brain was having a hard time processing the availability of daylight at this hour and was very confused as to how my body could be so tired and ready for bed! It was a first for me where I fell asleep absorbing the beautiful colours of the picture painted by the sun and the clouds in the sky instead of a star-filled sky!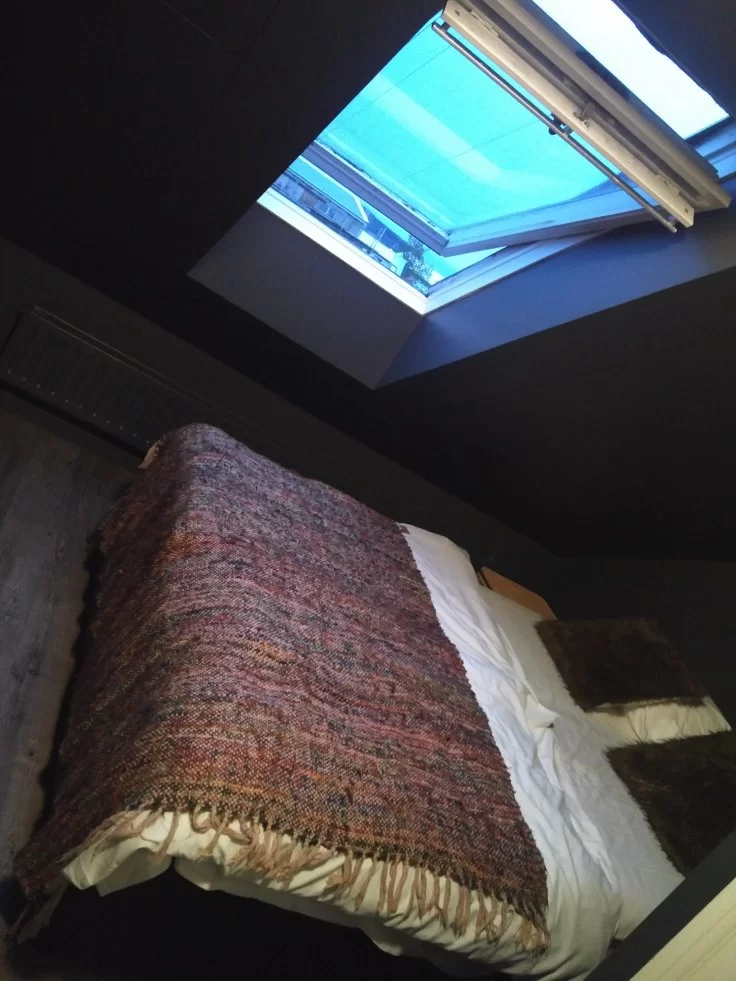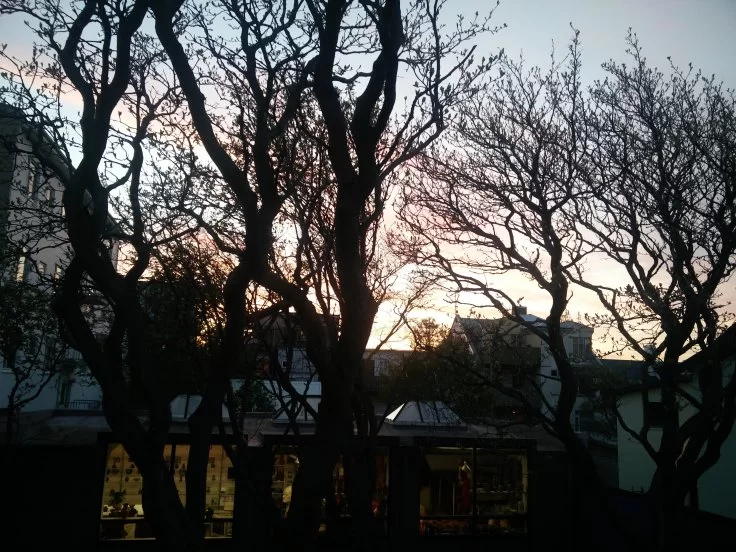 This day just made me pause and think for a moment, as to how we go through the days of our lives without noticing a thing and living the same day again and again and how some days we observe so many new things in one single day that it jolts us into a state of awareness where all our senses are up and awake and leaves us mesmerized and questioning ourselves about our ways of life. Little did I know that I would remain in this state for a very long time..