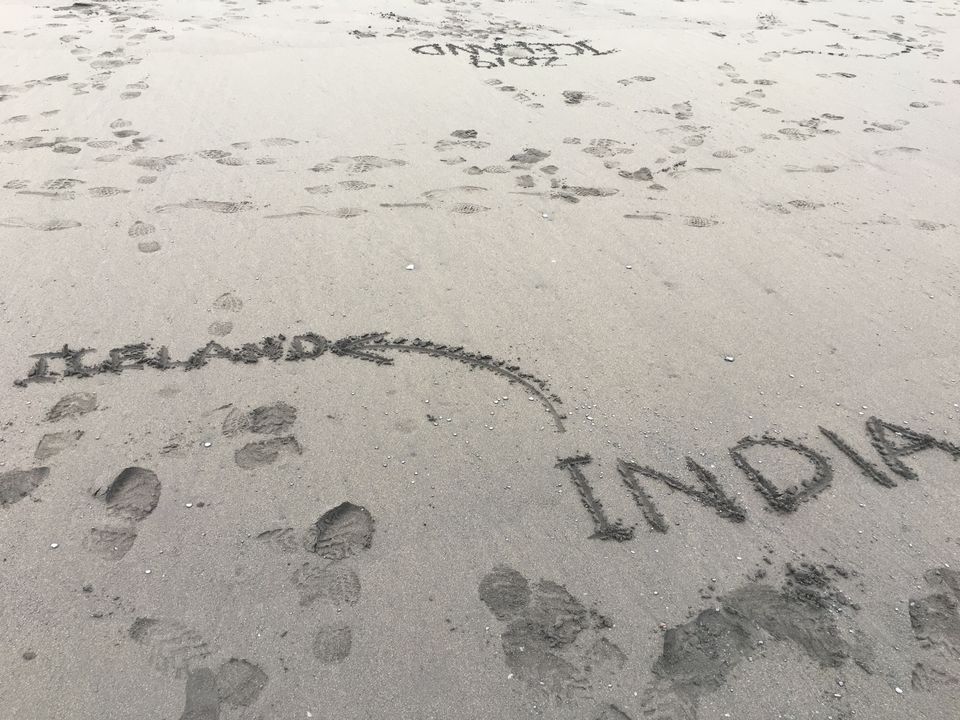 Before I begin with all the information, I would like to share how I came with the thought of visiting this beautiful country.
Iceland trip was always a dream for me. I have been thinking to do this trip for past 2.5 year, but initially I was not so confident about, how to go about this trip. For me, it was not possible to do solo trip because, Iceland is one the most expensive country in the world, so I spoke to friends and family to tag along if it was possible. As the country is unique and less talked about there were more excuses rather than takers. Hence I started researching more as I was passionate and determined to take up this journey.
Around Apr-2019, I started working on this trip and posted about my travel plan on Facebook groups associated to travelling. This included Solo Traveler, Tourist Helpline, BATI and many more groups where people are on a look out for travel buddies. Initially I did not get any response but after few days the post got some attention from travelers across India. After a long discussion with people on itinerary and dates only five people agreed on to be part of Iceland expedition. Every week a con call was held, so that our dates visas accommodations and expenses matched, this also ensured that we all had correct information to make our journey hassle free.
Below is a brief on our journey :
Date: We selected our dates in such a way that we could save money on our flight tickets and that the probability of seeing "NORTHERN LIGHTS" was higher during that period. So dates were decided as 26-09-19 to 10-10-19.
Flight Route: New Delhi- Helsinki ( First Port of Entry , Immigration took place) - Bergen (Norway , layover of around 19 hrs) - Keflavik ( Iceland)
Keflavik - Helsinki (Exit Port, layover around 20 hrs) - New Delhi .
Visa : Schengen Visa , applied at Denmark Embassy. I faced the telephonic interview from Denmark Embassy.
Stay : Hostels and AirBnB
Food: We had carried necessary food items like Rice, Pulses, Maggi. We also got instant food packets like Pasta, MTR Poha, Upma, Saffola Oats, Haldiram Chole , Chana Masala, Paneer , Instant Coffee , Instant Tea, Milk Powder , Tea Bags etc from India. As Iceland is expensive in terms of food, it is better to carry your own food rather than spending money on restaurant. Also there are fewer choices for vegetarians. Though we did buy few stuff from Bonous store in case of any emergency but a mere multigrain Packet costed us Rs 650. It is best to carry Bread , Cheese, Nutella , Mayo etc as during the day you might not find restaurants or grocery store as you move away from the main city.
There were days when we wanted to try local cuisine, so we had lunch and Dinner at Restaurant not more than 4-5 times (we were in no mood of cooking food and those were our cheat days)!
Itinerary:
We roamed around Iceland through the Ring Road (Route-1) in anticlockwise direction.
We started our journey from Keflavik - Reyjkavik - Golden Triangle - Selfoss - Hella - Hofn - Egilsstadir- Seydisfjordur - Akureyri- Myvatn - Husavik - Borðeyri - Hvammstangi - Olafsvik - Reyjkavik - Keflavik .
Places visited: Below are some of the places that we could visit through the Ring Road Route.
Tingvellir National Park ,Geyser, Kerid, Gullfoss, Seljalandsfoss, Skogafoss, ,DC Plane Wreck ,Black Sand Beach ,Fjaðrárgljúfur Canyon ,Jökulsárlón , Diamond Beach , Beautiful Town Hofn, Myvatn , Myvatn Geothermal Area , Seydisfjordur , Akureyri ,Kirkujfell Mountain , Arnarstapi ,Snæfellsnes peninsula , etc.
Northern Lights: We were very excited to have an encounter with "NORTHERN LIGHTS". In the entire trip, we saw the lights thrice as it had clear weather. Our welcome moment happened on the day one itself and it was one memorable moment as our car moved so did the Aurora.
Transportation: We rented a Car (Dacia Duster from Blue Car Rental Company) which was situated right next to the airport in Reykjavik. The best part about Car Rentals was that it had unlimited kilometers and if you got Indian driving license, you are good to go!
Also on our way to Iceland, we had a stop in Bergen and Helsinki (returning from Iceland to India), where we only used local transport (couldn't explore much).
Wildlife: Icelandic Horses and Sheep are very common to see as most of the highway pass through huge farms. One should be careful on the roads as people say, that the sheep jump out of nowhere. We also spotted seals when we are at Beach and in Jokulsarlon .
We took a whale watching Tour at Husavik Town along with other tourists in the North Atlantic Ocean ( some of us had sea sickness and would suggest to take a jet boat, which is faster and gives a better whale view).
Currency: Iceland is completely cashless country, for us GoNiyo Global card worked wonders as it was accepted all across Iceland and also in Europe.
Cost of flight: Round Trip Flight cost (New Delhi to Delhi) : Rs 53600.00 per person ( Finnair )
Visa Cost: Rs 6600.00
Hostels and AirBnb : Rs 23500.00 per person
Car Rental ( Dacia Duster): 50226.00 ( for five person including all the insurance ) = 10045.00 per person .
Fuel Cost : 16705.00
Whale Watching : Rs 6044.00 per person .
Entry Fees and Parking : Rs 1982.00
Toll : Rs 866.00
Total amount paid for Groceries : Rs 17500.00
Restaurants and coffee Shops : Rs 26169
Drinks : Rs 3980.74
Fine : 5900.00 ( Due to Wrong Parking )
Shopping : Rs 3000
Summary :
Total Distance Covered : Around 1600 km
Total Duration at Iceland : 10 days
Total duration of the trip : 15 ( including stays at Bergen , Helsinki ) .
Total cost ( Per Person ) : Rs .104265.00 ( excluding shopping ) approx.
Thanks for your patience to reading this and thanks to all who helped me to plan this trip.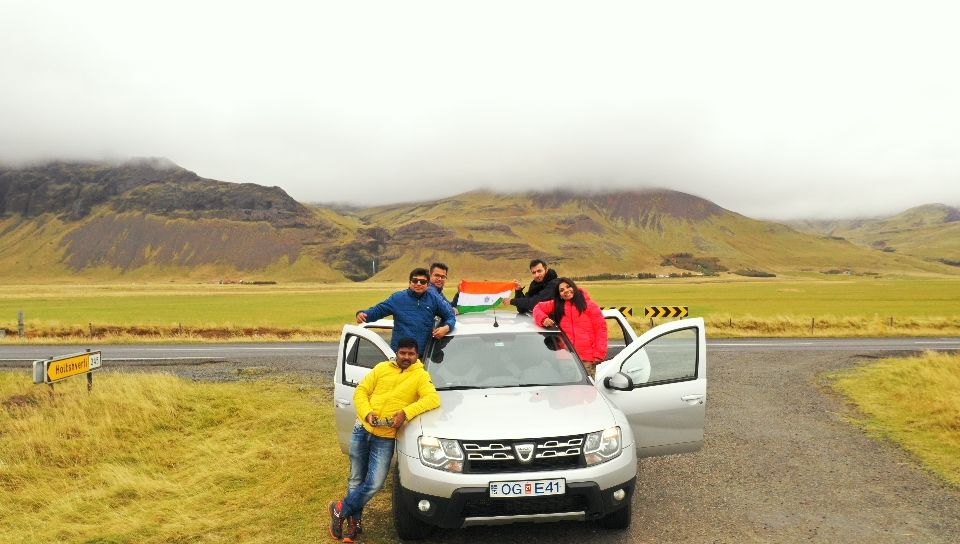 Now Day -wise itinerary is mentioned below.
We landed at Kaflavik Airport, and waited for about 3 hours at the airport for another team member to join us. As soon as he arrived, we took our rented car which we had already booked and proceeded to Reykjavik. While settling in the hostel, other hostellers were packing up heading out to see Lady Aurora as that was being predicted. We quickly cooked our food, ate and headed out to witness the magic on day 1.
Stays : Hlemmur square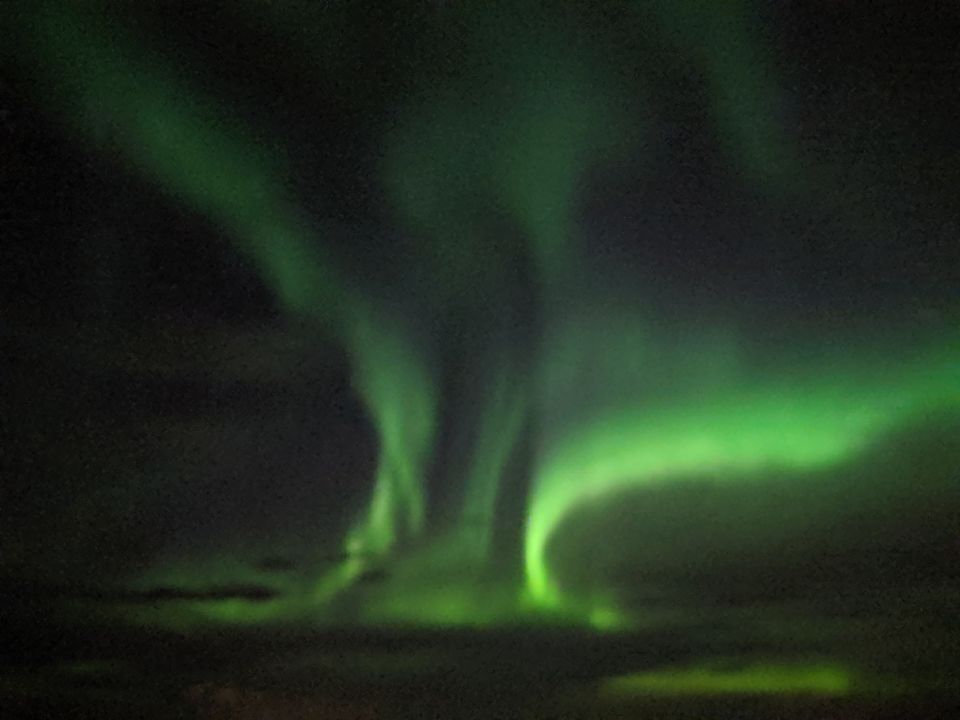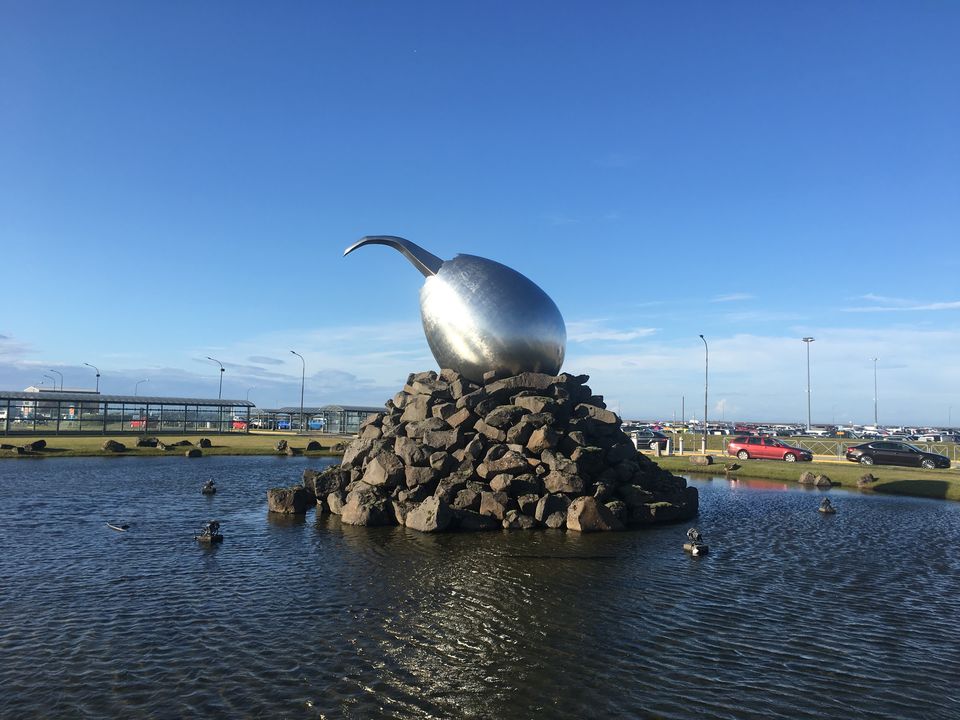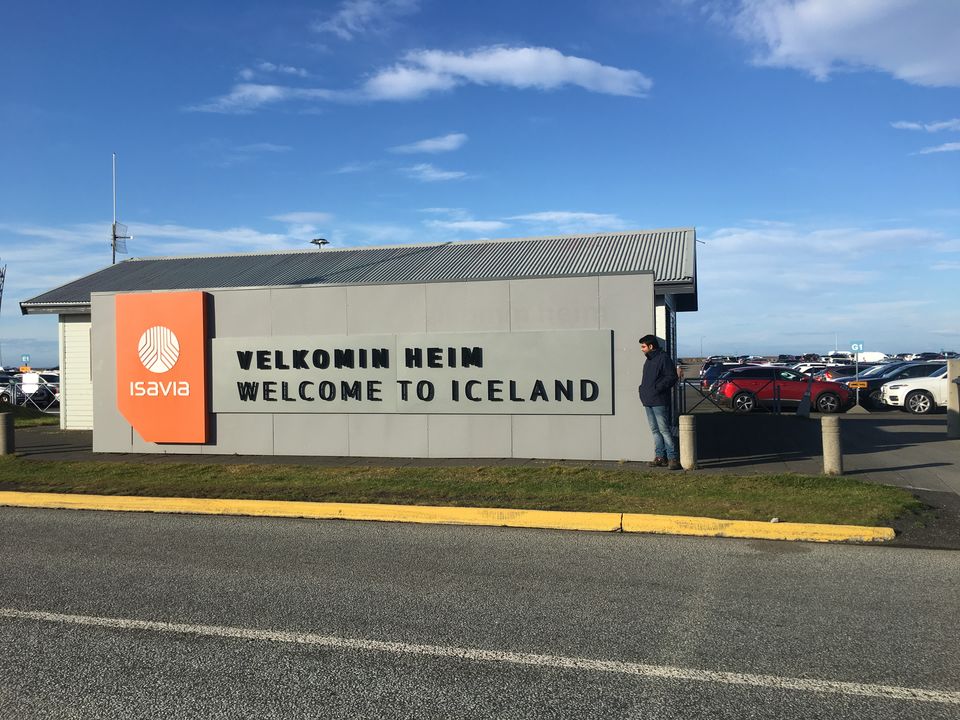 On Day 2, we stared our tour of Golden Triangle that began from Thingvellir National Park which is also a UNESCO World Heritage site, later we headed to Geyser (the word Geyser originated from Iceland) which is a geothermal area consisting of hot water springs. One of which is known as Stroker famous for erupting in every 08-10 minutes. Gullfoss is another water fall place that has multistage Waterfall and can be seen with a rainbow on a sunny day. Kerid Crater - A crater which formed due to earthquake hundreds of years ago.
In this route we was saw many Icelandic Horses which are very calm and friendly. On this day we saw the aurora lady and its fa;ling reflection on the water body that was right next to our cottage in Hella.
Stay: Cafe Arhus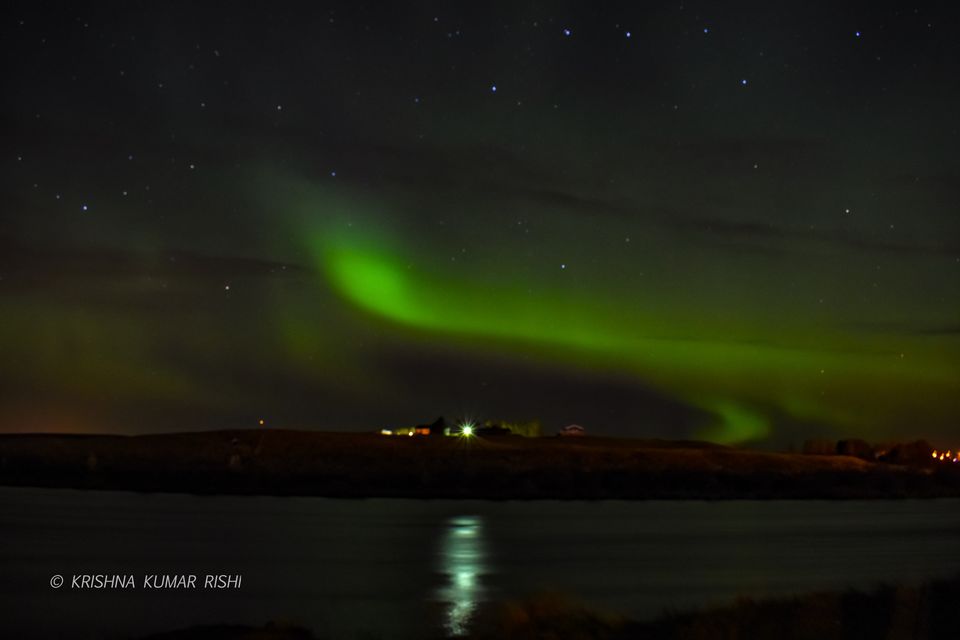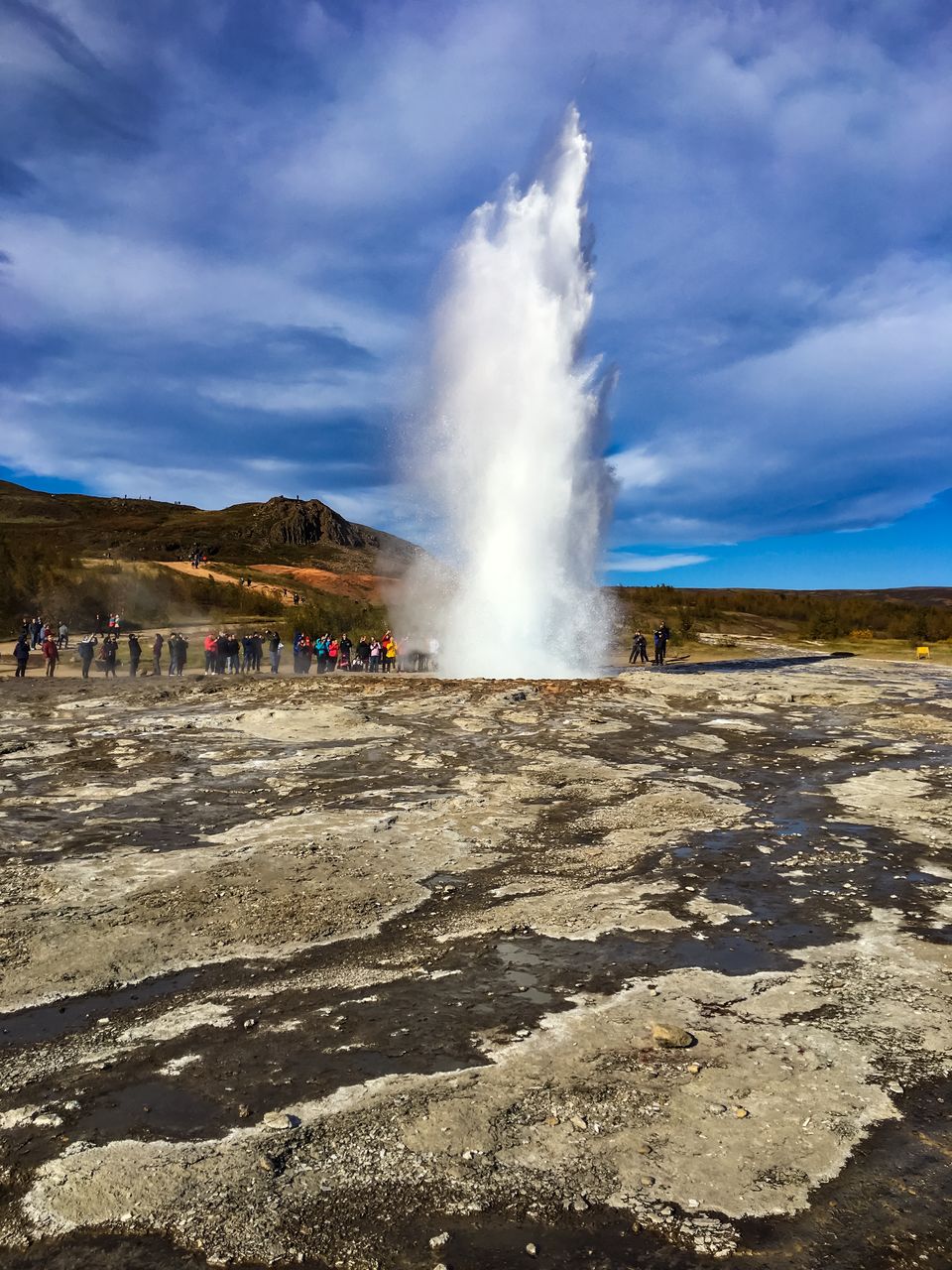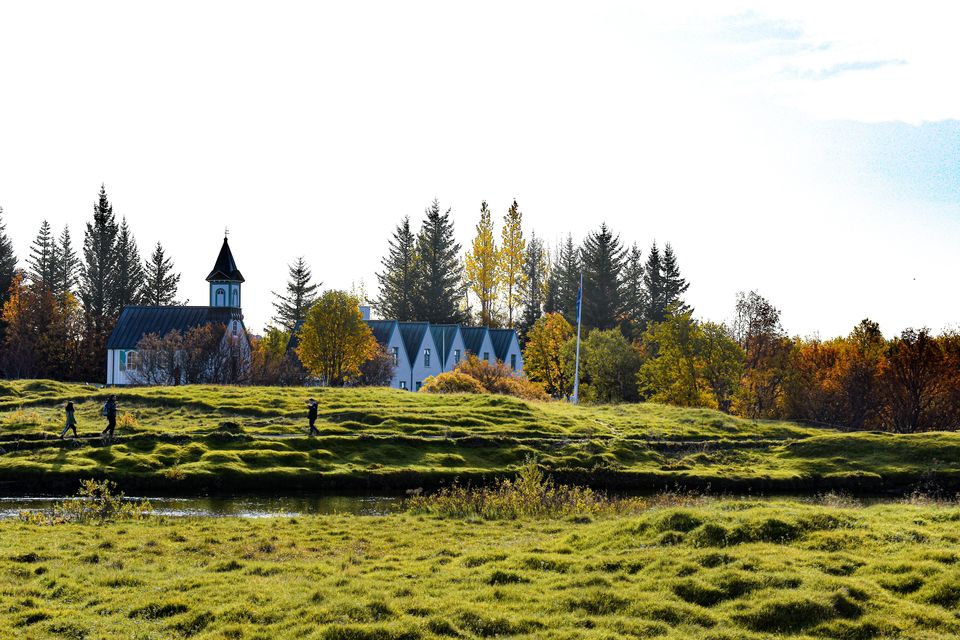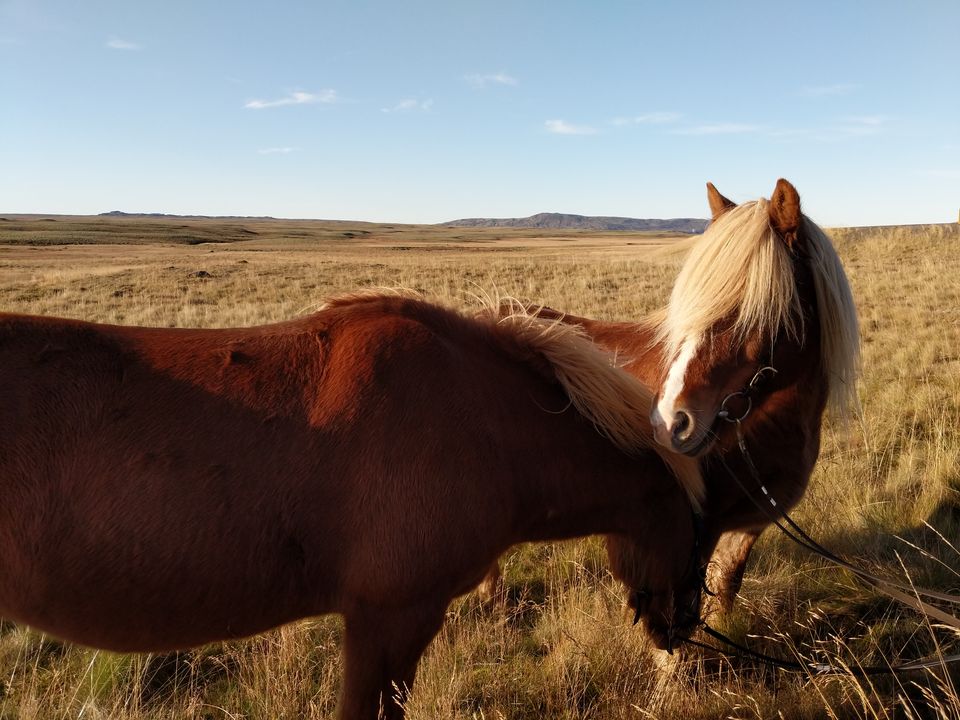 Day 3
On Day -3, we started towards south coast where are first stop was :
1. Seljalandsfoss - The meaning of 'foss' is Waterfall . The meaning of this waterfall is " Selling the land of waterfall".
There is another Hidden Waterfall called "Gljúfrabúi Waterfall" near to Seljalandsfoss, around 600 m.
2. Skogafoss: Another massive water falls
3. Wrecked DC-3 Plane on Sólheimasandur: We hiked for 9 km to and fro though there are bus services from the road to the location (there are no toilets in or around the area). This is also the famous site where Kajol and Sharuk Khan had shot for their song "Gerua" for the movie "Dilwale" After this we headed to Vik where we stayed at a hostel.
Stay: Vik Hi Hostel.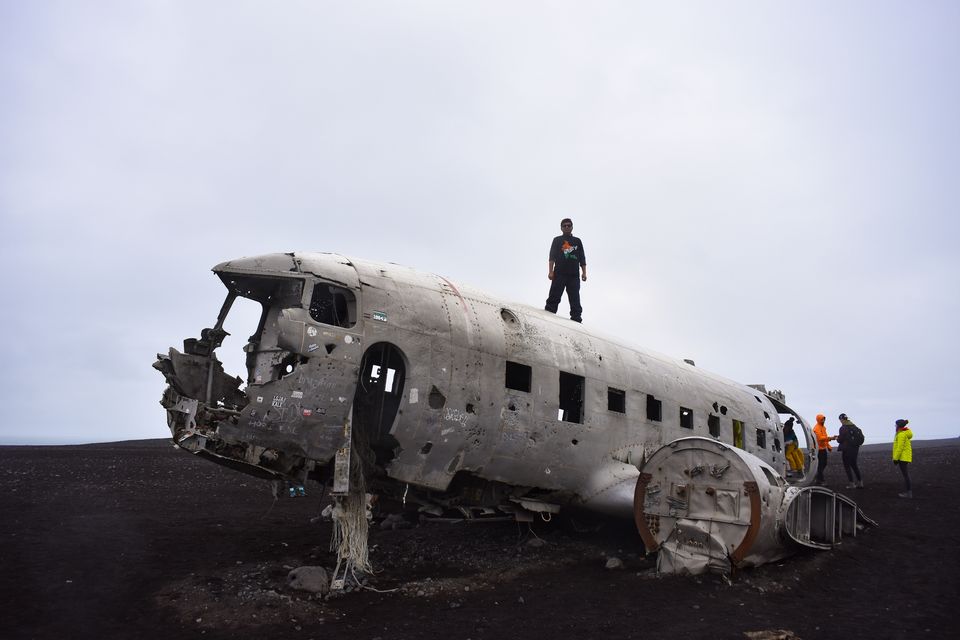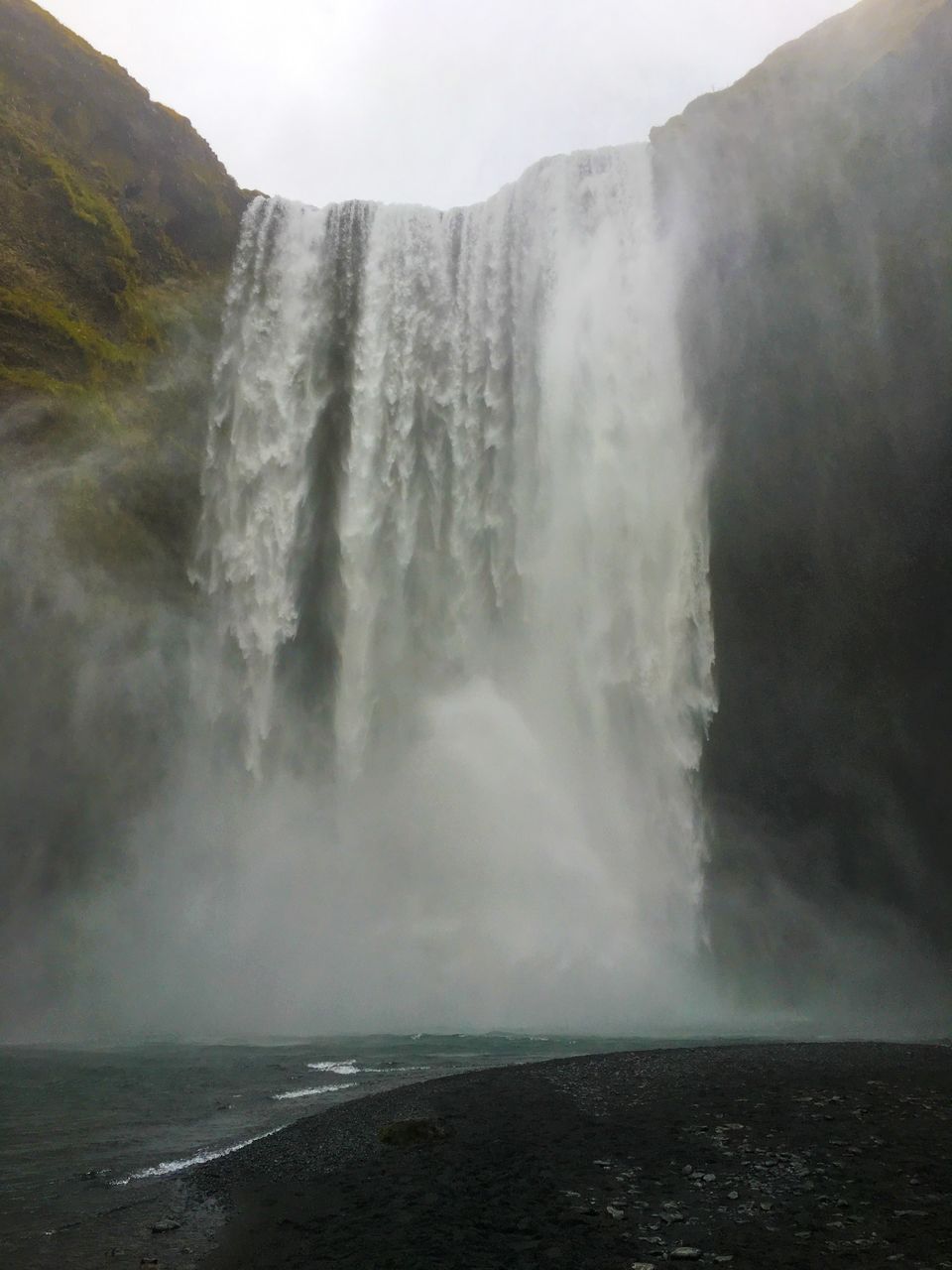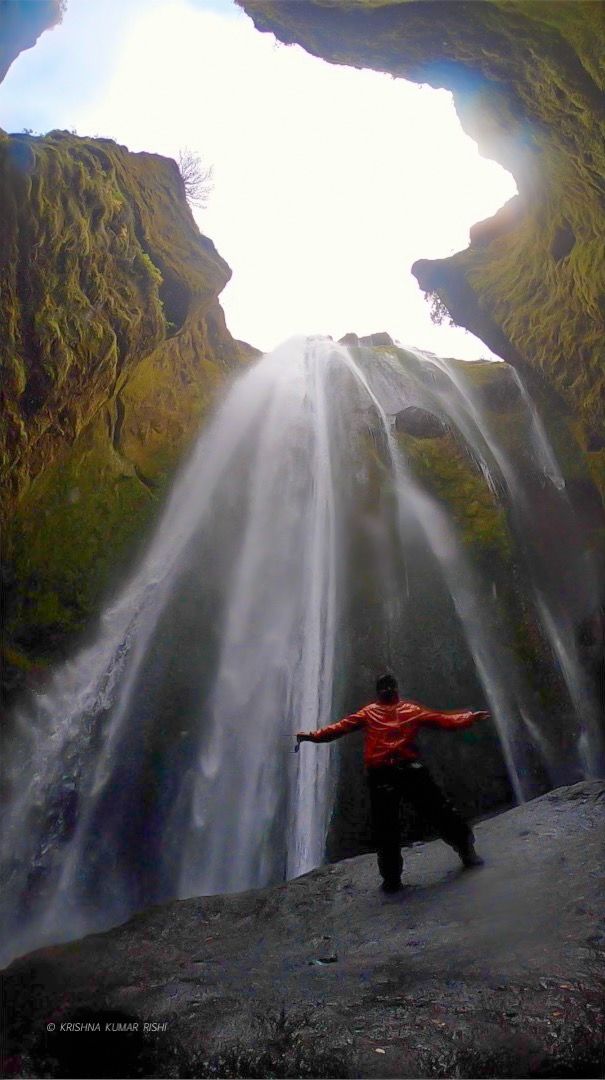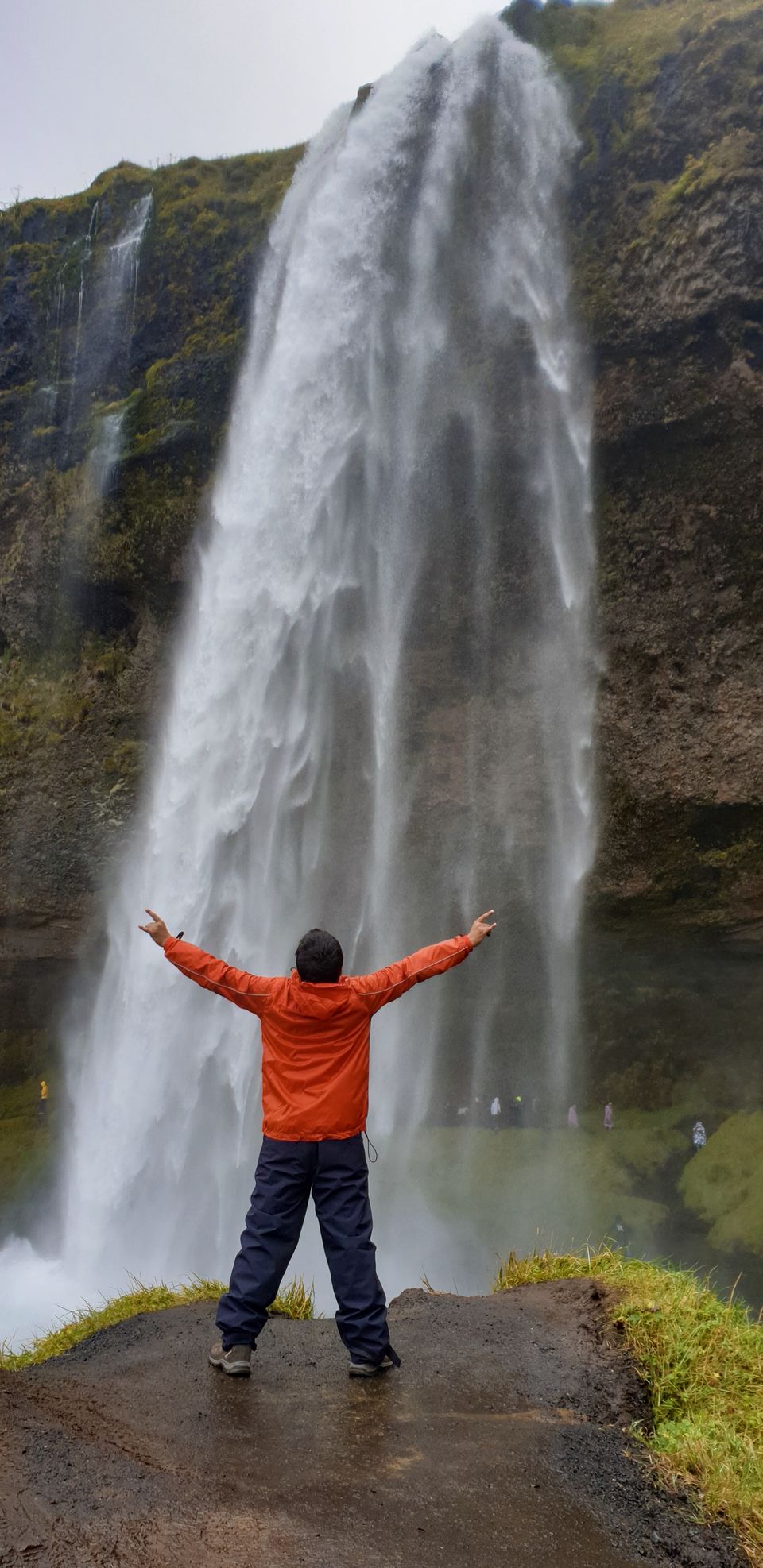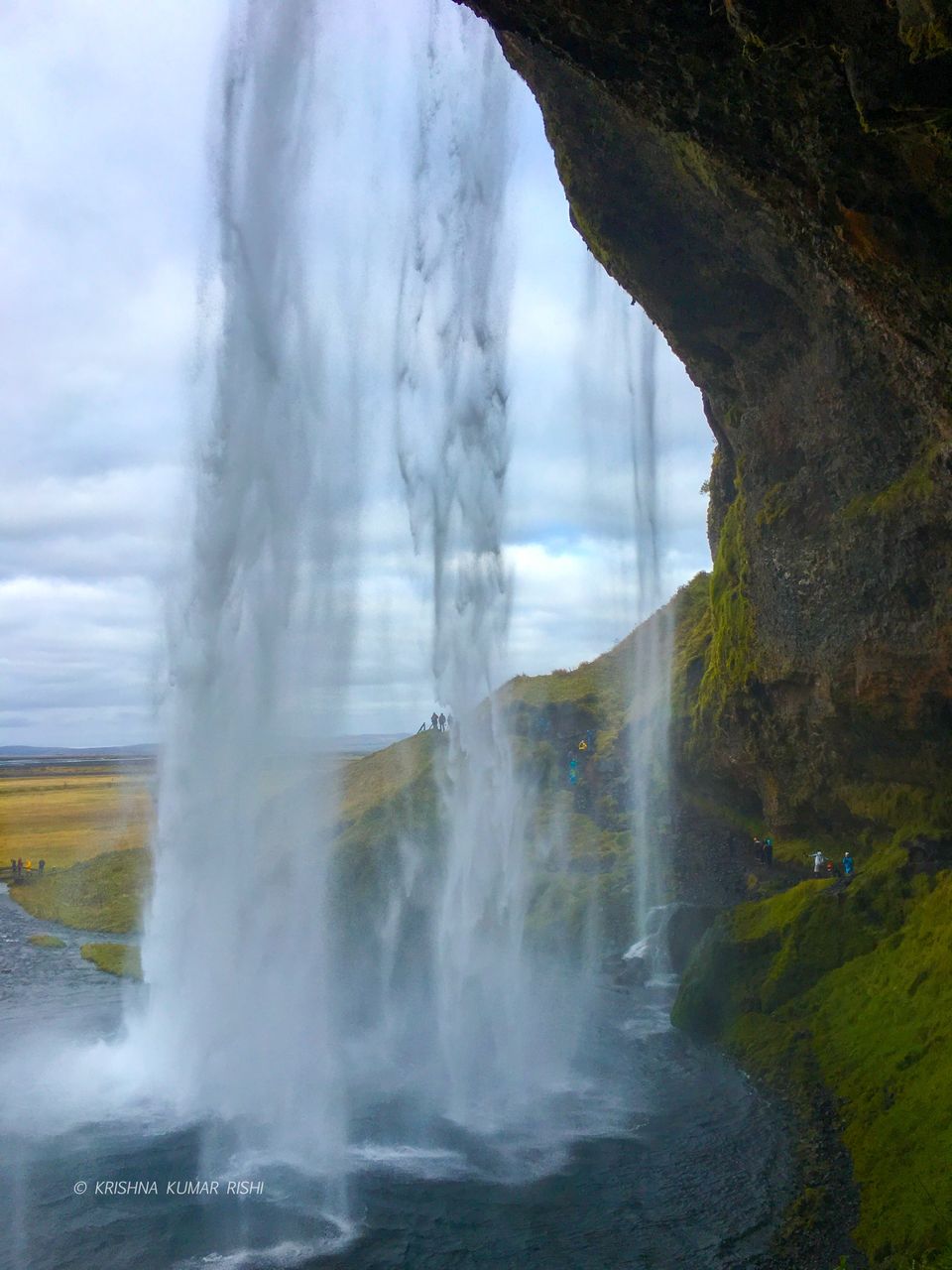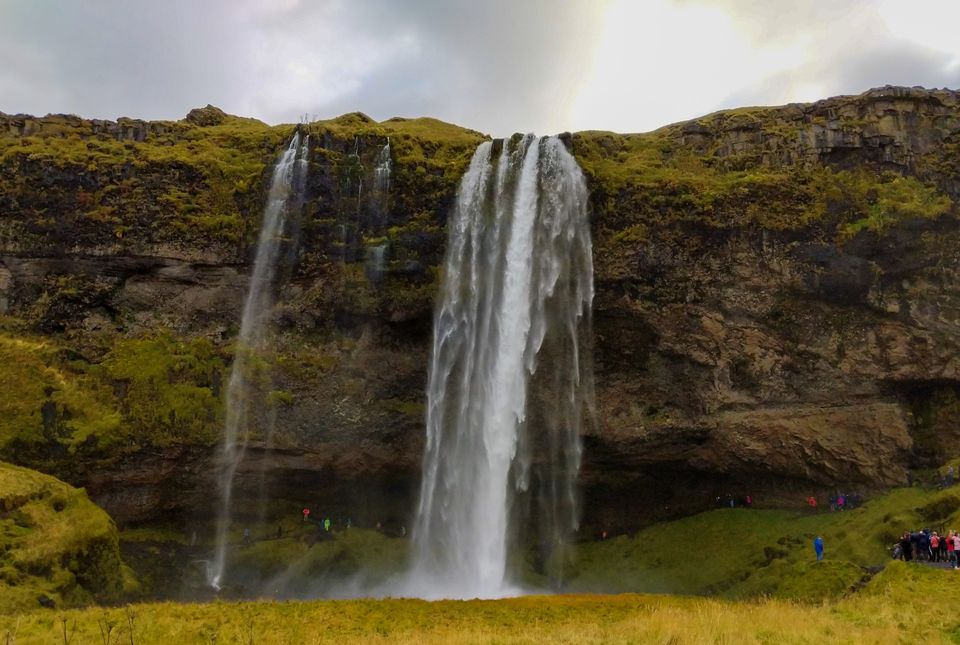 This was our Day -4, and there are some places that we could not see on day 3 in South Coast, so we decided to see all those places starting with Black Sand Beach at Reynisfjara which is famous for Black Basalt Columns. During this time of the year the waves were high and all of us walked around 2-3km away from the crowd to see a rock formation at the end of the beach. One of our team members noticed that a group of seal had been following us for a long time as we were walking next to the shore. This was our first time we saw seal's swim and play in the shore. We spent around 3hrs flying drone, spotting seal and starring at a pre wedding photo shoot (boy it was some magic). Our next destination was" Fjaðrárgljúfur canyon" so on our way we bought some groceries from Super Market and also ate our lunch.
Stay: Reynivellir Guest Houses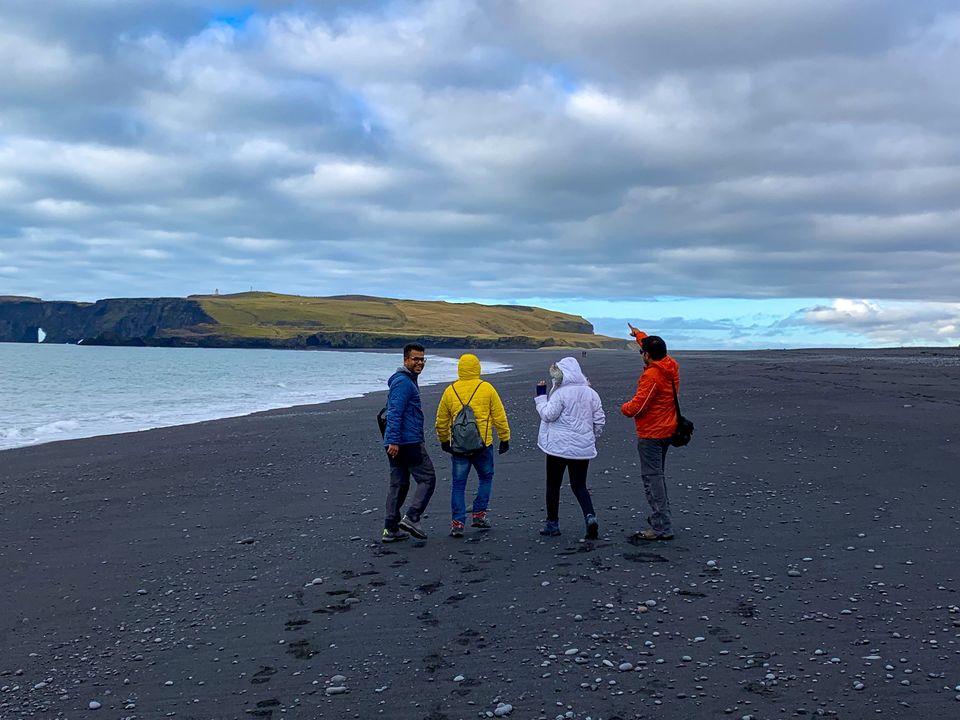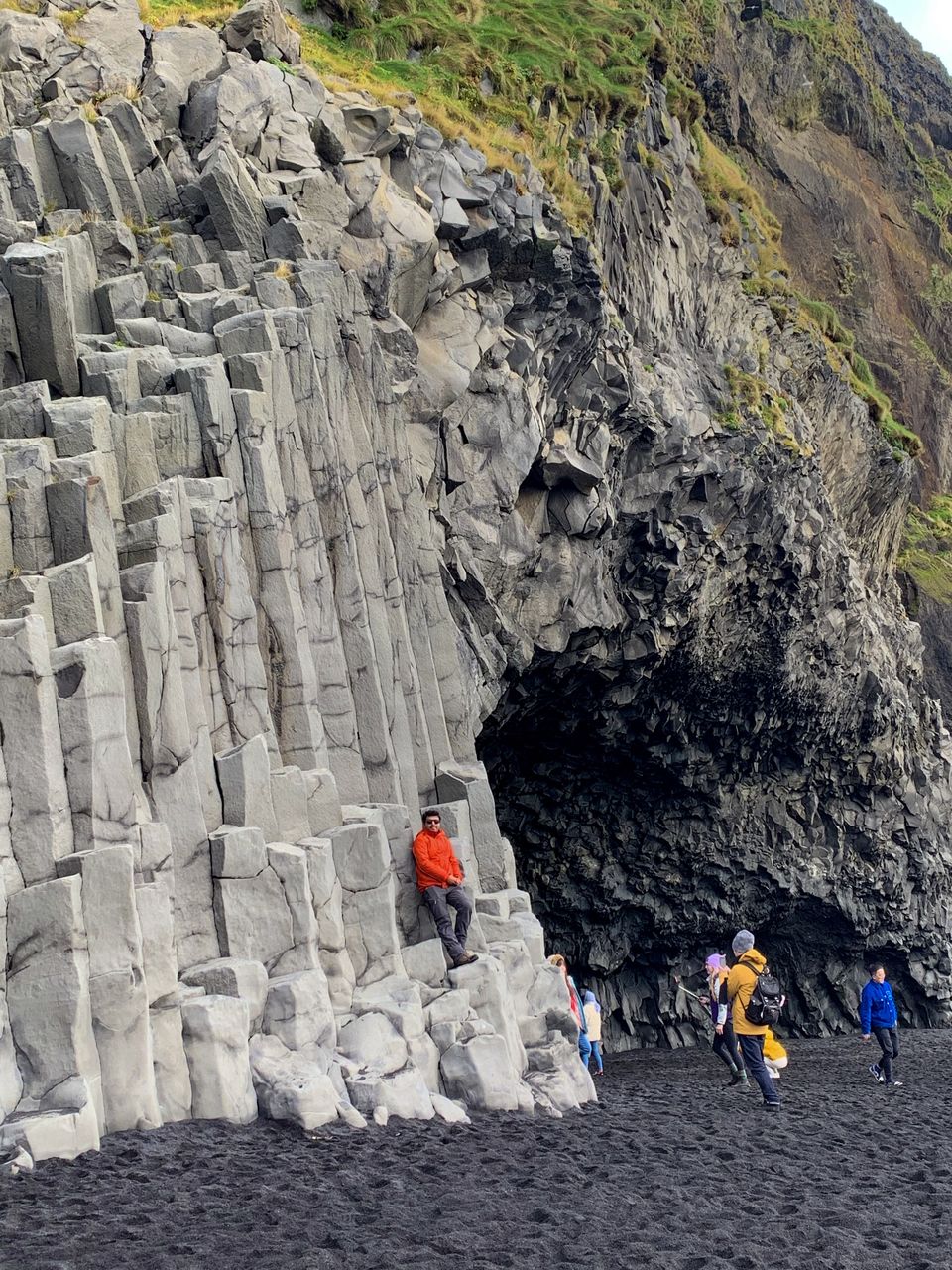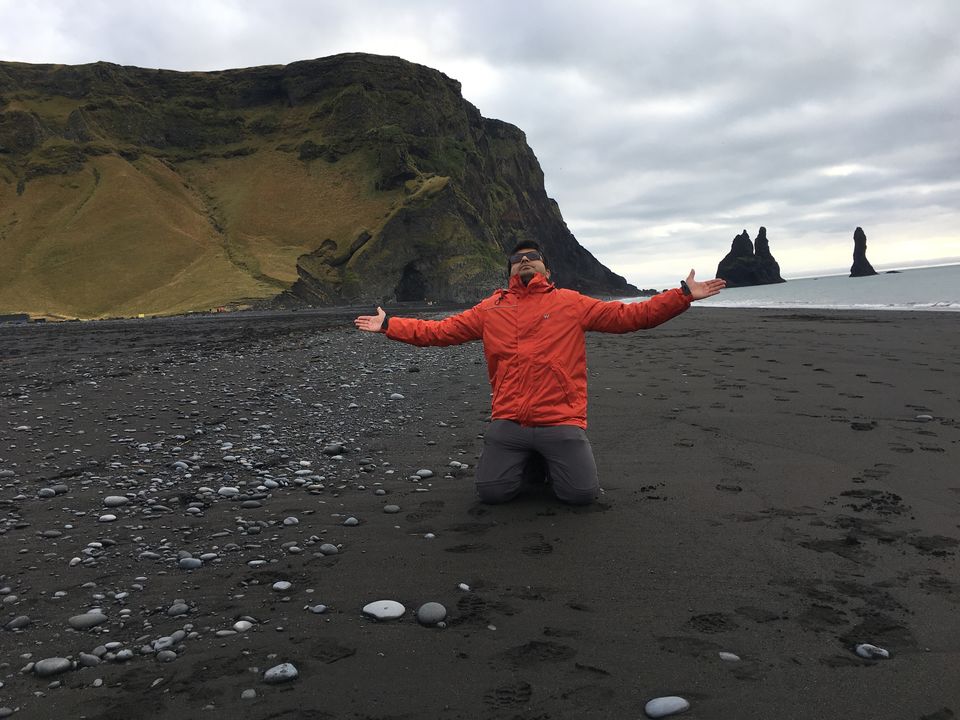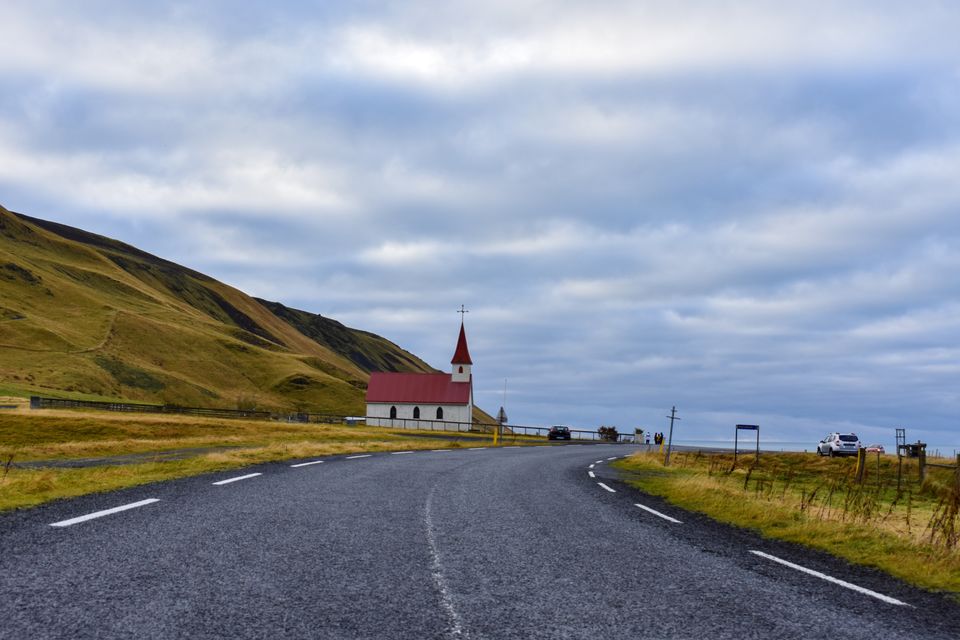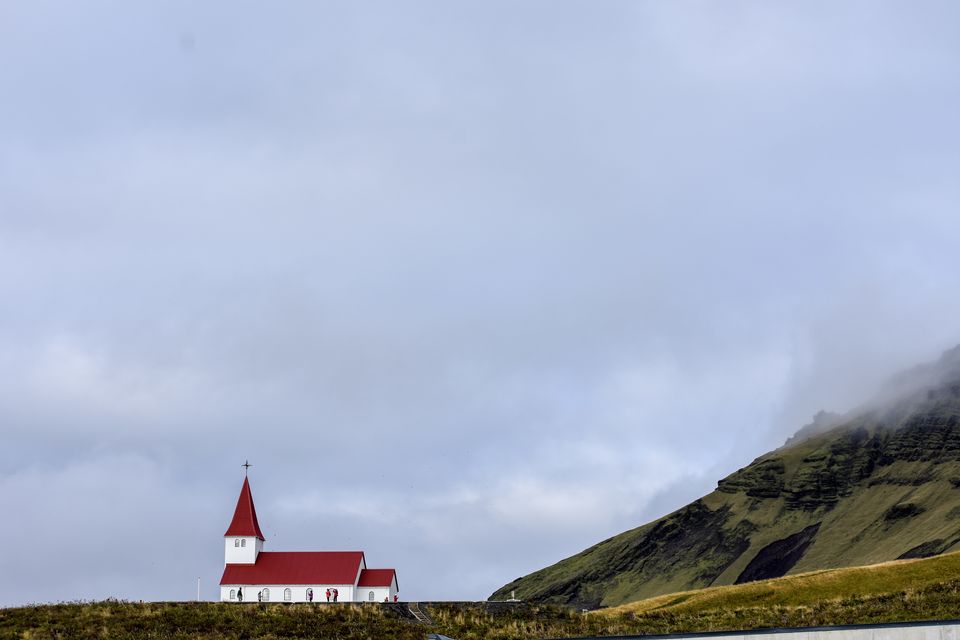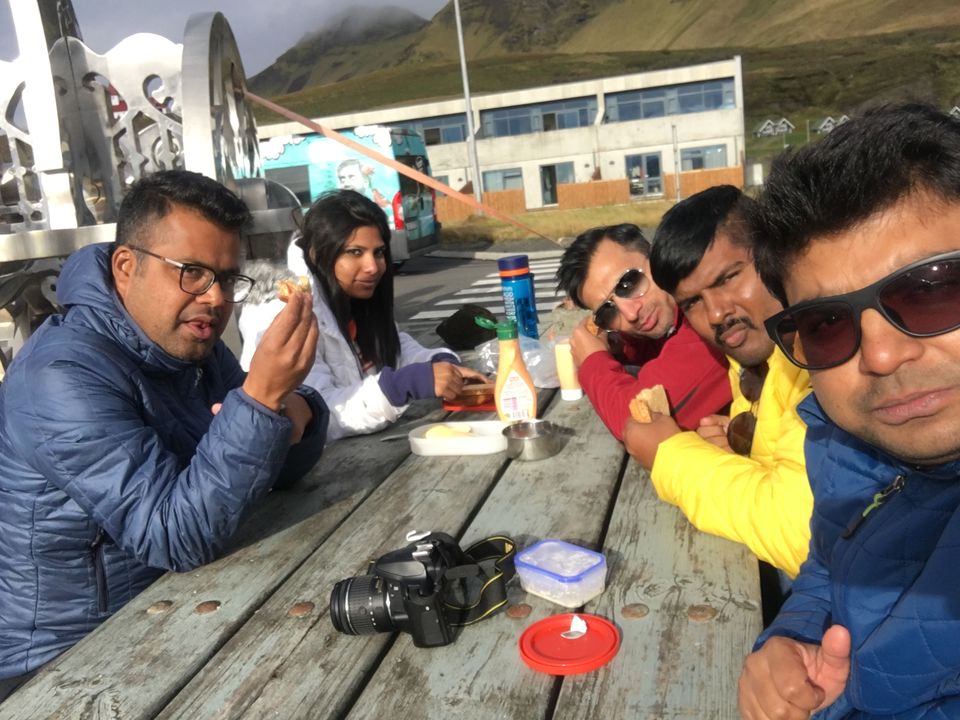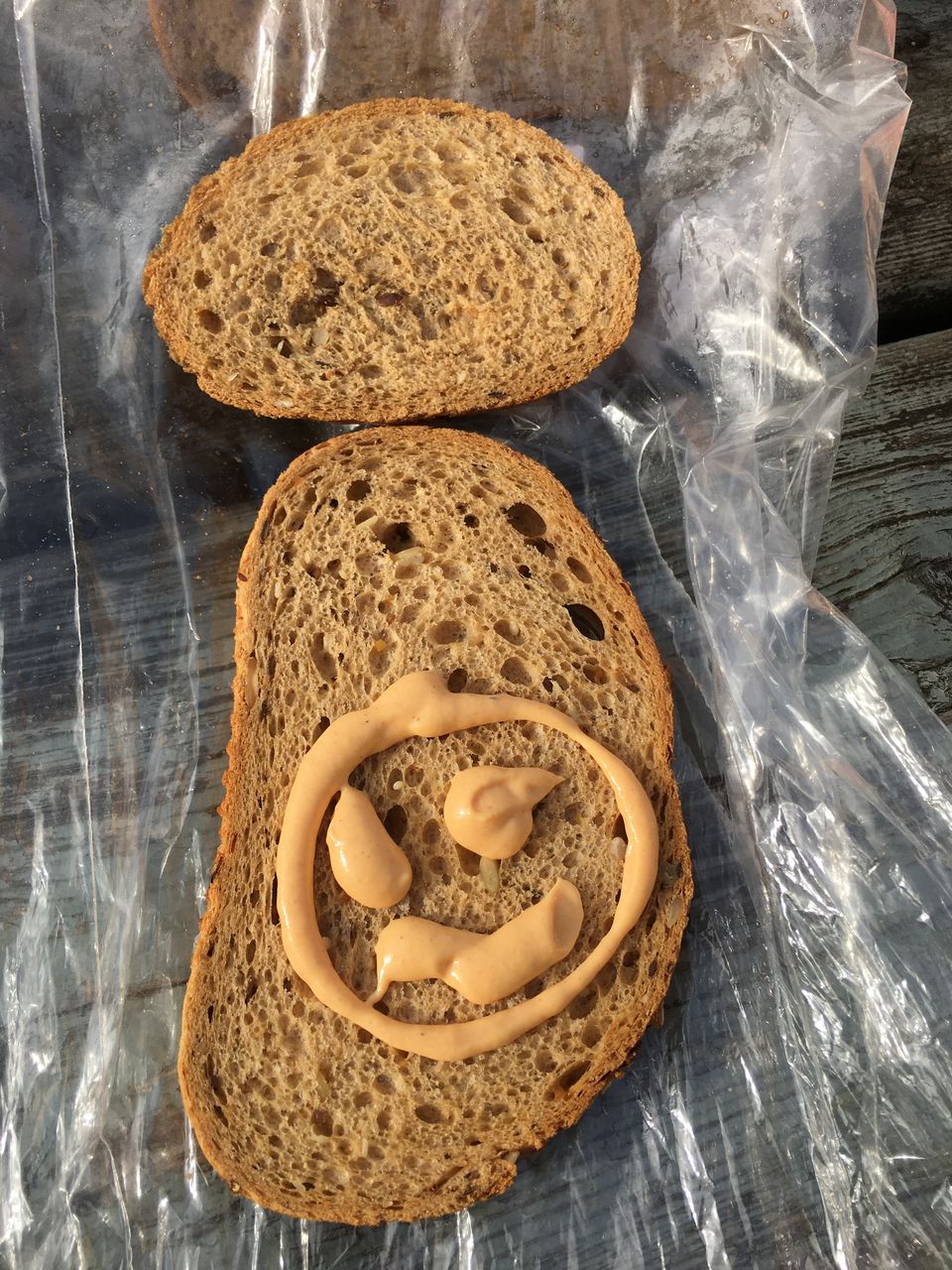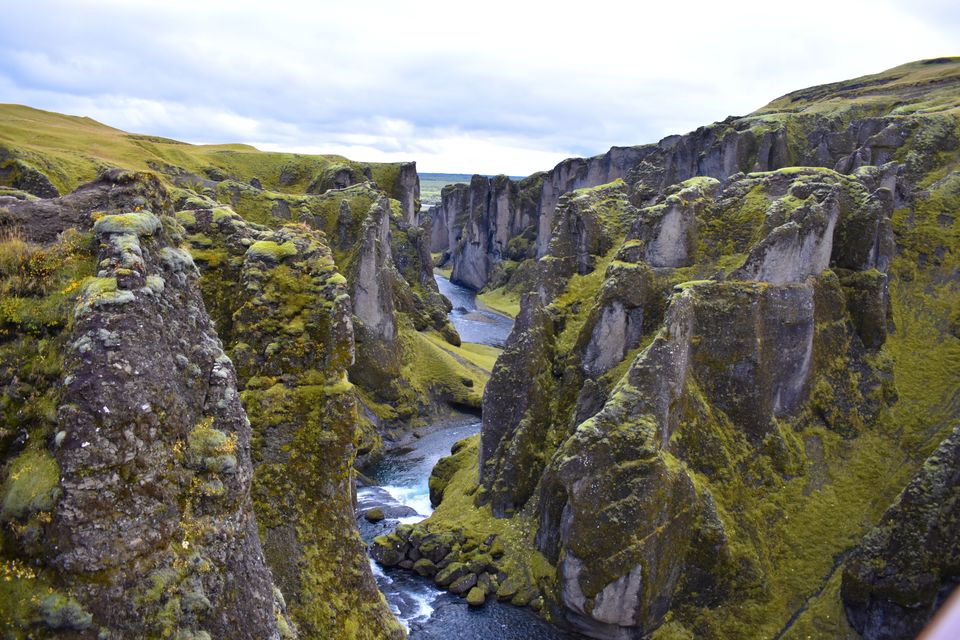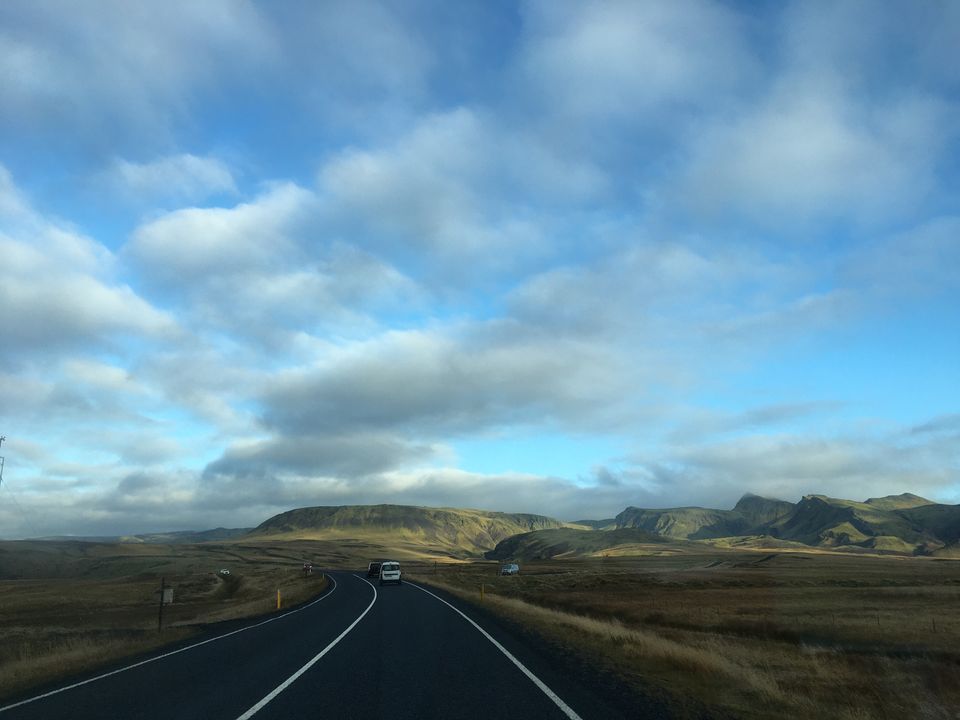 On Day -5 . When were heading to Reynivellir we had missed out on two major locations i.e, Jokulsarlon and Diamond beach hence on day 5 decided to visit these two places by driving 15 km from our Guesthouse then. On reaching the beautiful fishing town , Hofn at Iceland we took a break and drove towards the east coast where we had booked our accommodation at Egilsstadir. During this ride we stopped at Vestrahorn Mountain, which is situated on a private land and drove on the coast line of the Iceland to reach our accommodation place Tehisud Hostel.
Stays : Tehisud Hostel.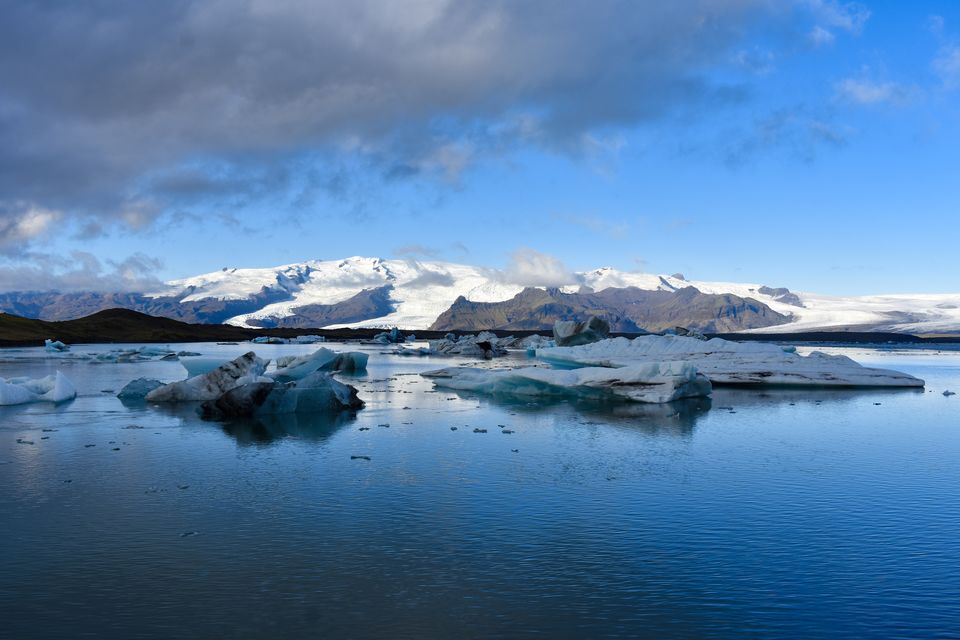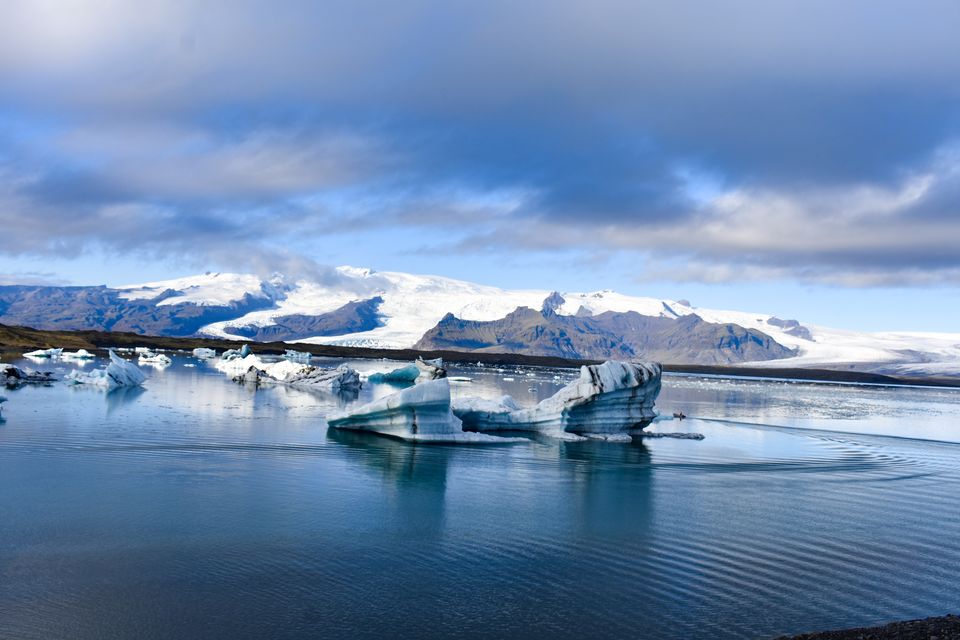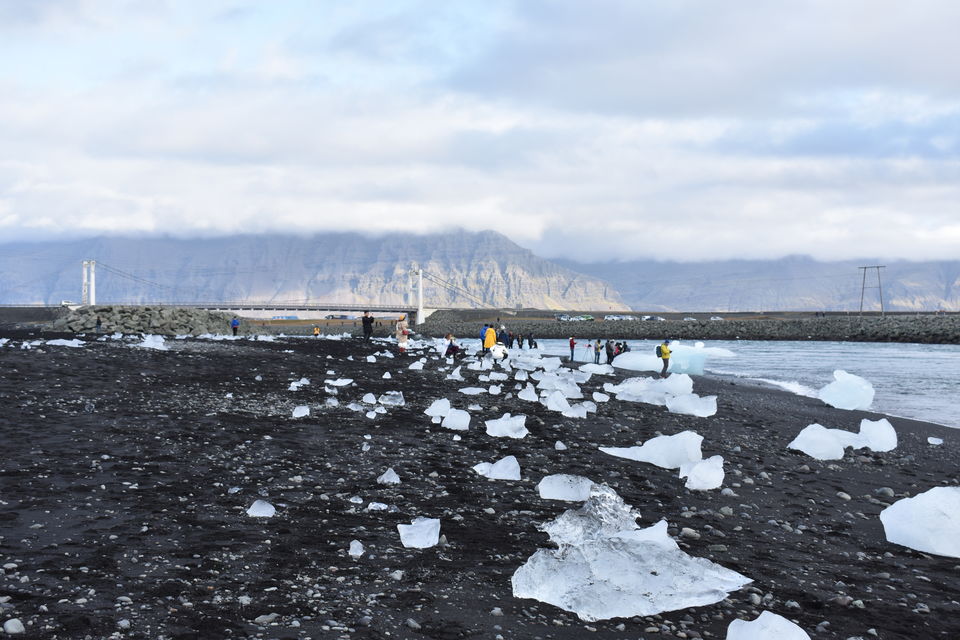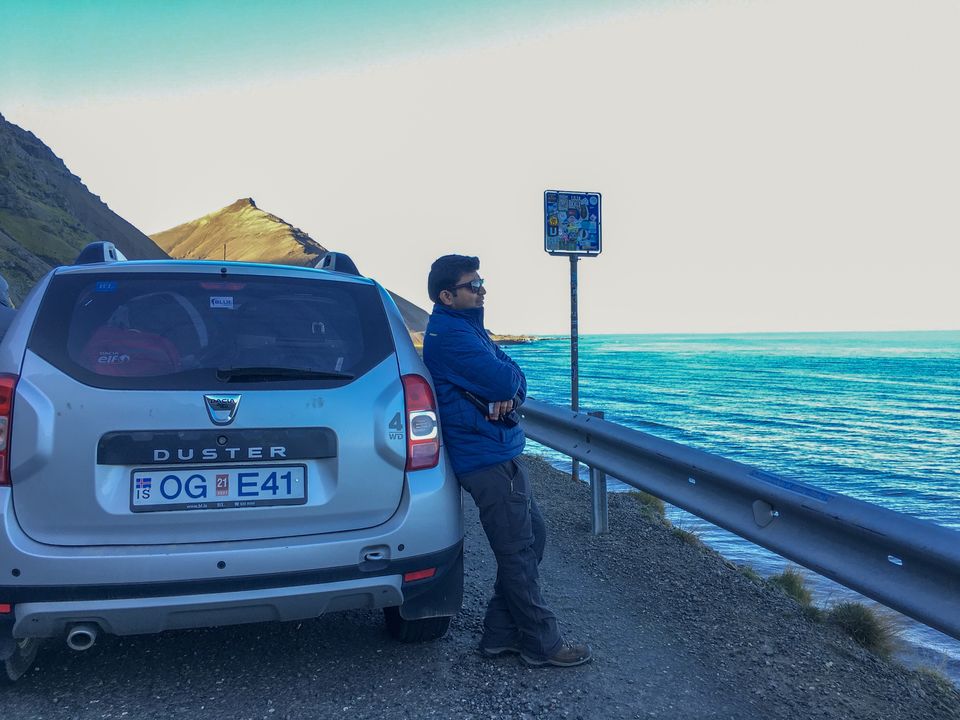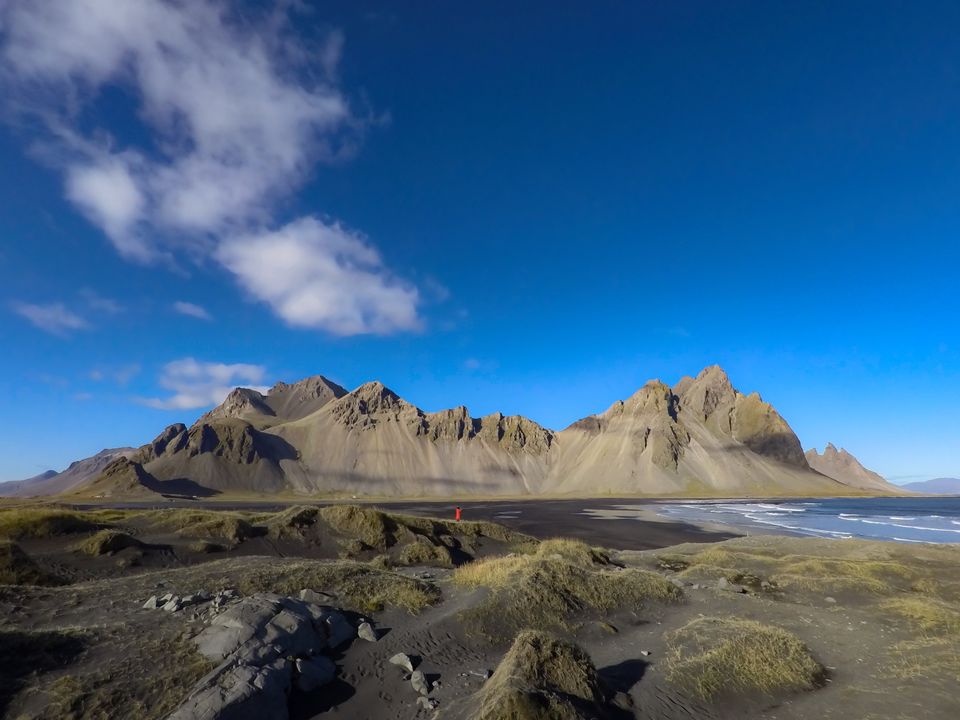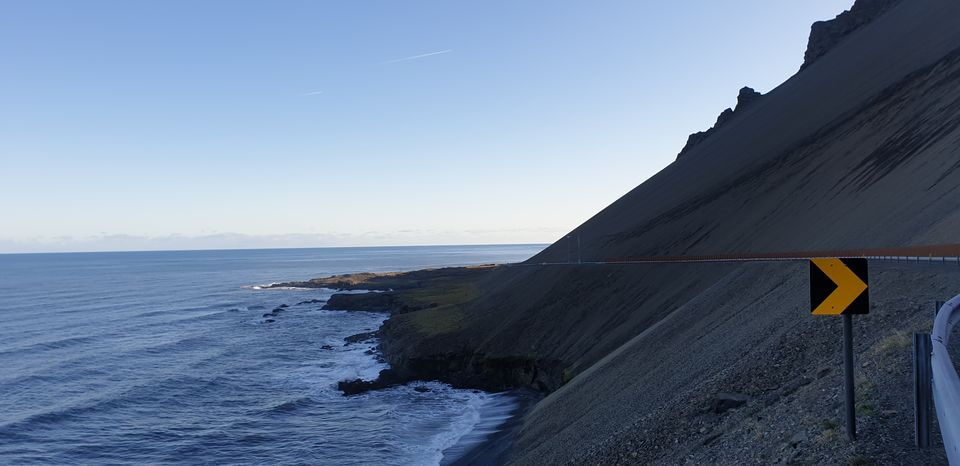 Day-6 , After having a pleasant stay at Tehisud, we were ready to visit beautiful rainbow town Seydisfjordur. On our way to we saw snow on the hill top and it felt like snow failry had exploded and before drove out, all of us scrapped ice on our vehicle.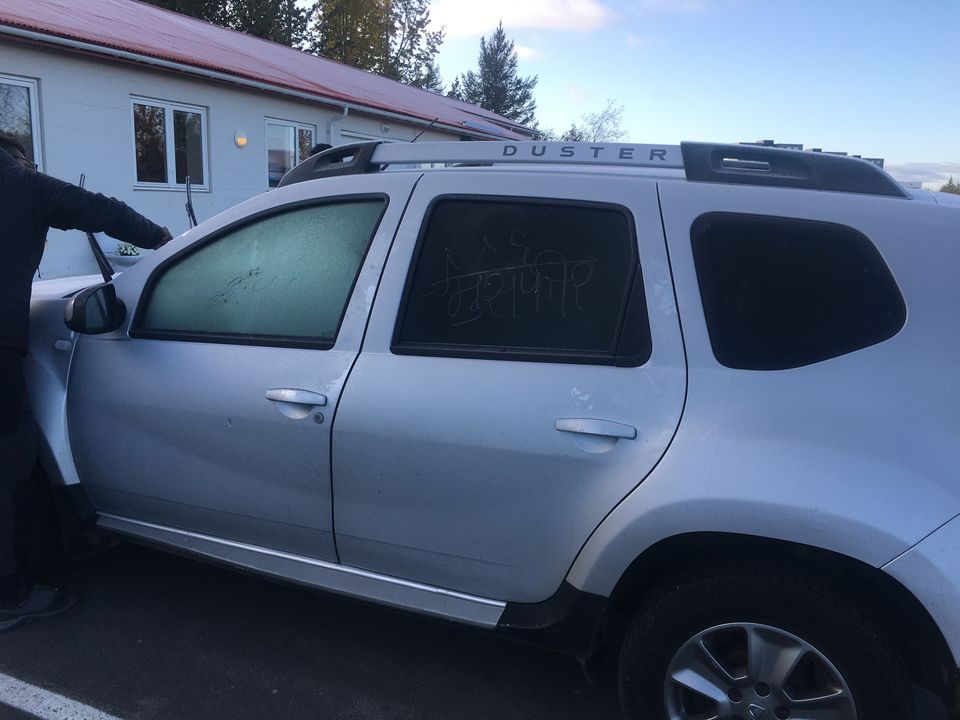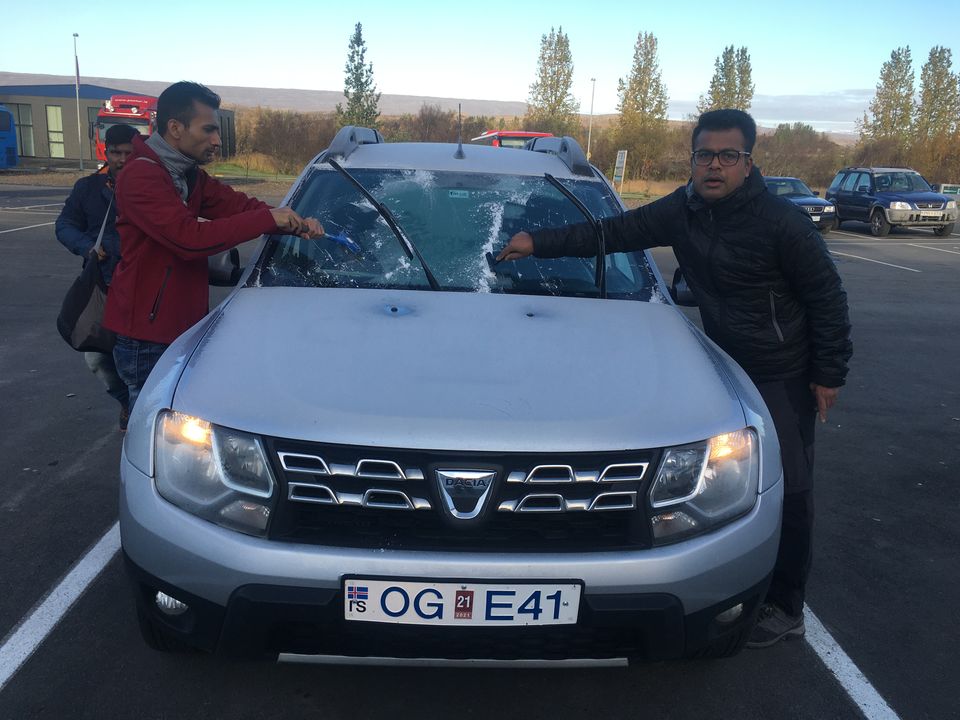 Seydisfjordur is very beautiful town which is 32 km away from Egilsstadir. It is having the harbour and beautiful homes and church. The route was very much breathtaking .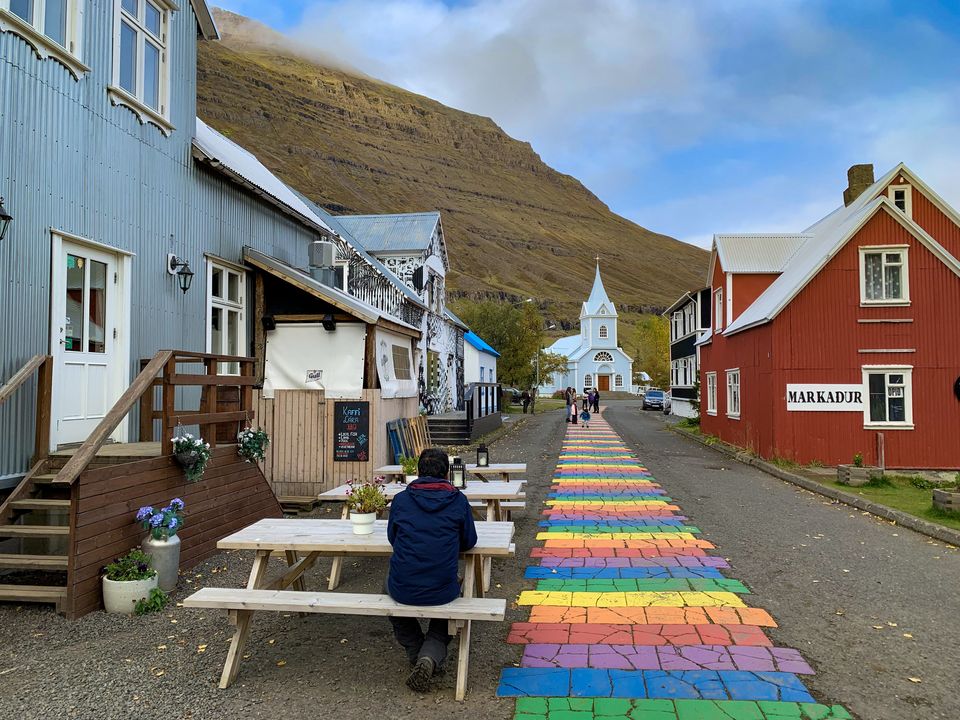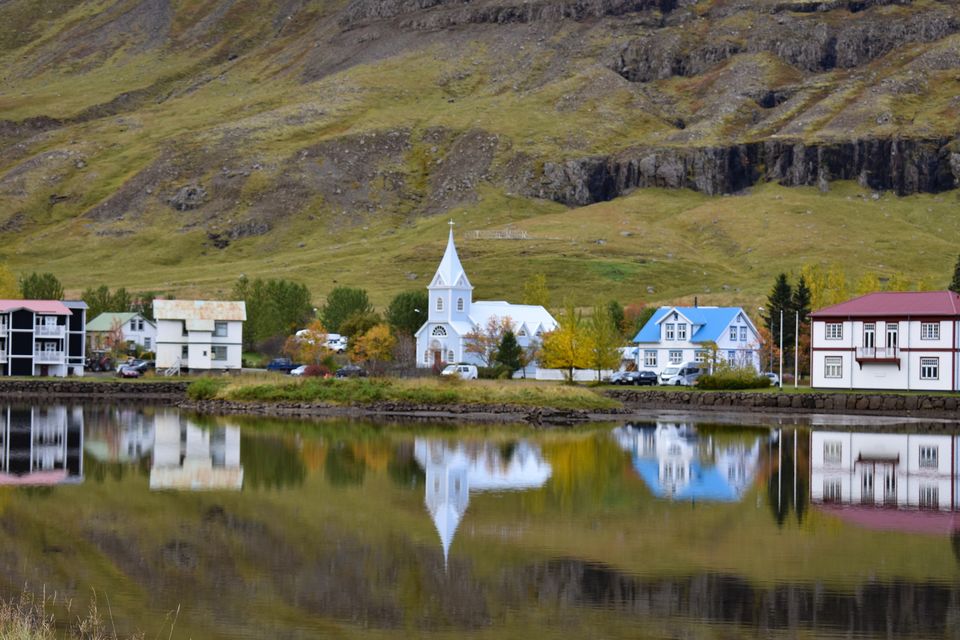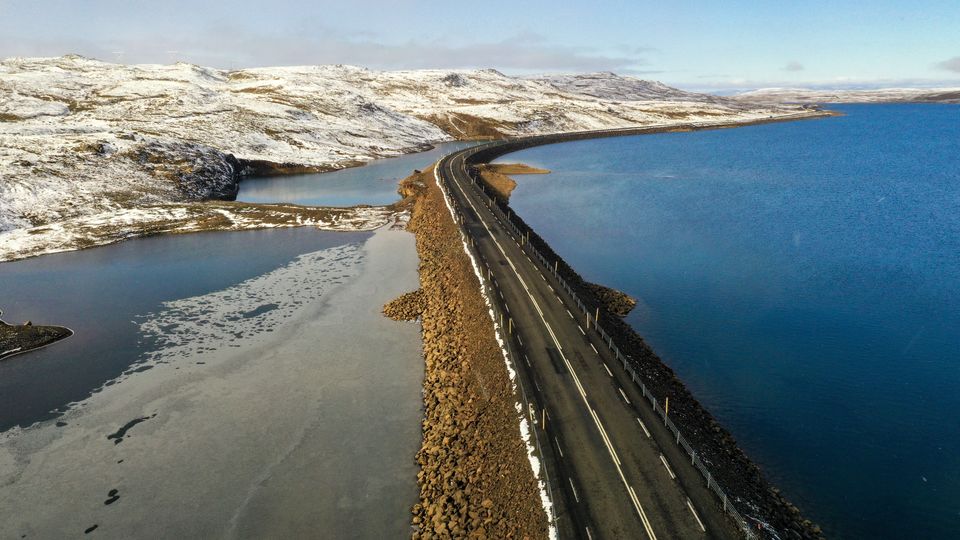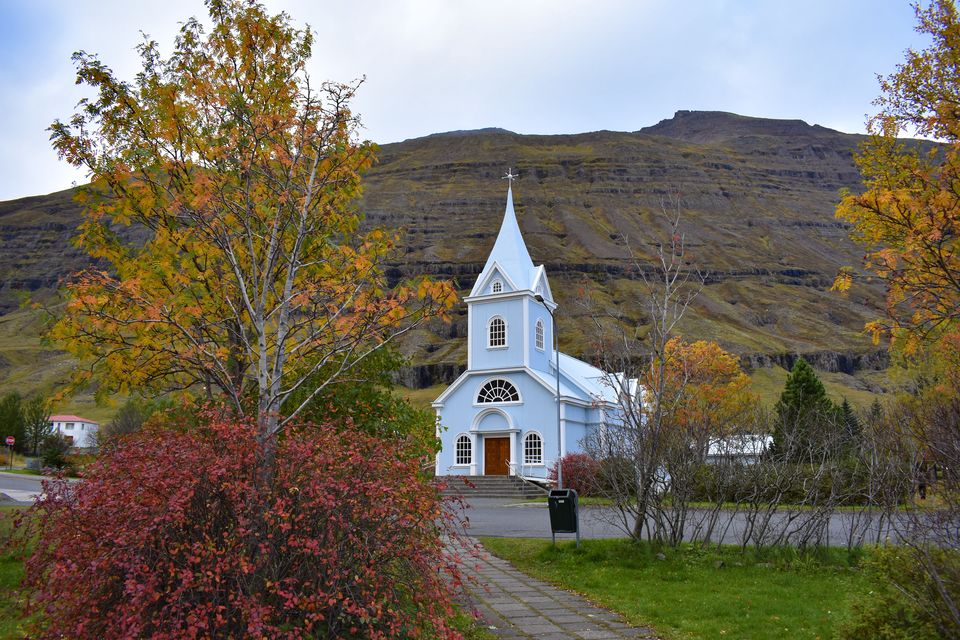 From Seydisfjordur, we went towards Studlagil Canyon saw the place from a cliff top. This was due to lack of time and regretted not hiking down the hill to see the canyon from a close view. Later in the evening we saw a geothermal area and headed back to our hostel, where we ate some great pizza, had our dinner, went out for star gazing and spotted Aurora lady dancing on its own spell.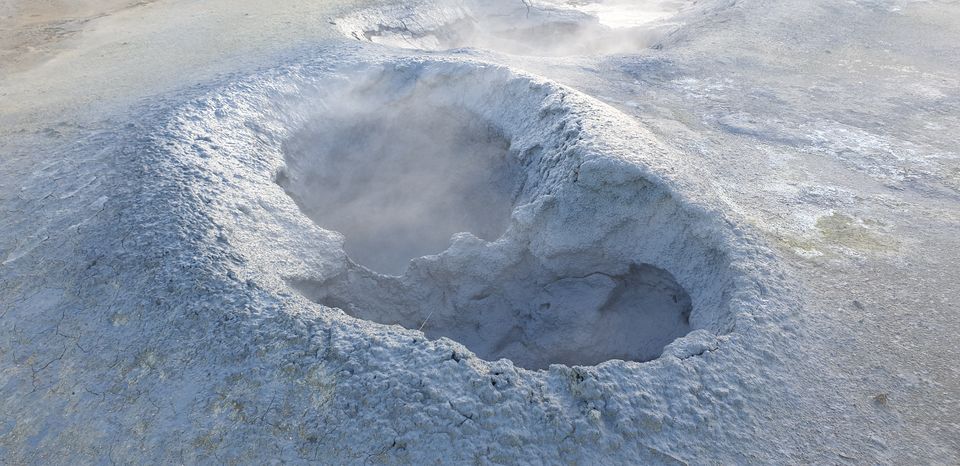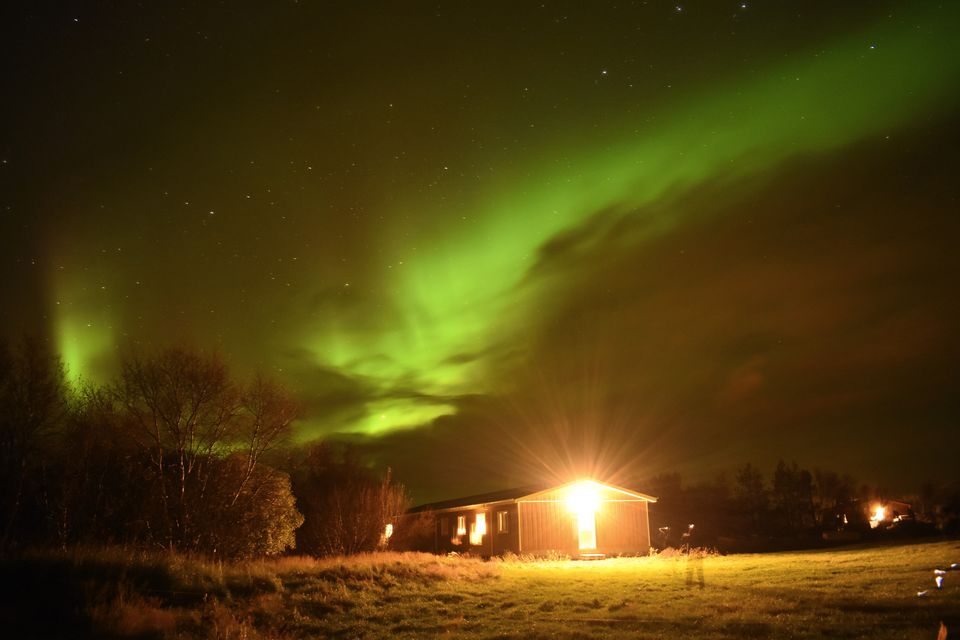 Stays : Voyger Travel Service
On Day -7, Our next destination was city " Husavik" which is known for whale watching. Most of the bookings were full, hence we waited for an afternoon slot for a whale watching tour guide. We were lucky to spot a whale, though the guide says that it's not necessary that we spot the whale every time. After having some tea and hot chocolate, we fell for "Godafoss" i.e., god of waterfalls which was massive and loud. On our way to Akureyri the second largest city in Iceland after Reykjavik, we passed through a 6km long tunnel which felt like a joy ride to reach our very cozy Apartment surrounding to which people were prepping for Halloween.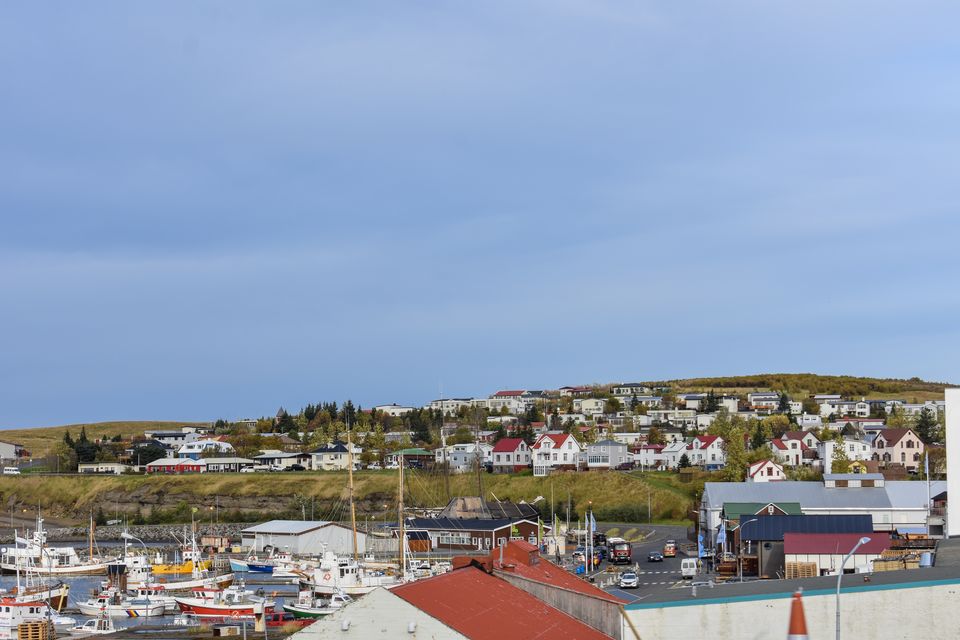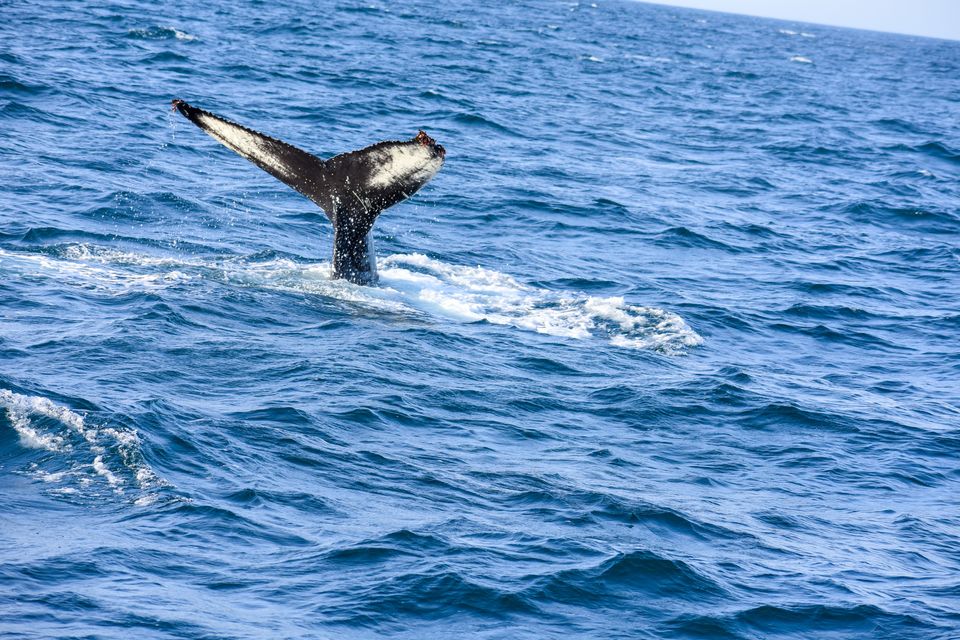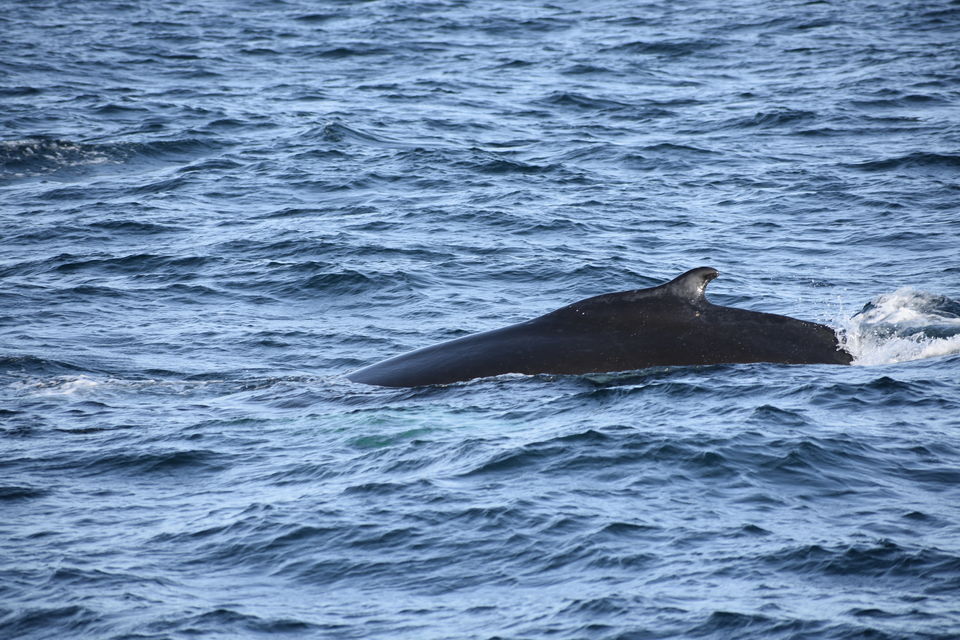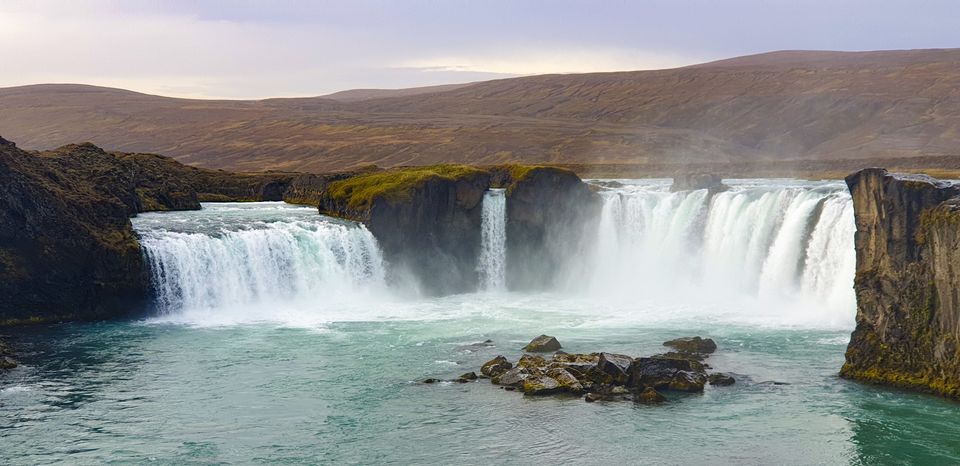 Stay : Appotek Guest House
This was our Day-8, we woke up late, cooked our breakfast pulled our luggage and walked towards our vehicle. To our surprise an old grumpy man in uniform was waiting for us. He gave us a letter that stated a fine of ISK 10000 as we parked our vehicle at a no parking zone. We paid the fine at Bank that was empty and later drove towards western Iceland. Roaming around Vatnsnes Peninsulameant that we must visit Hvítserkur a Rock formation that looks like Rhino/Elephant . After taking dozens of pictures we drove towards Hvammstangi, another small town famous for Icelandic Seal. Though we could not spot any seal but the place had a seal Center and a huge super market. We spent around 45 min going through our grocery needs for next two days as the weather was getting tough for us to even stand and also that our next destination had no shops around it.
The home stay has unexceptional view of Black sand Beach and is hosted by a 70 year old lady . She greeted us and other travelers from Taiwan/ China.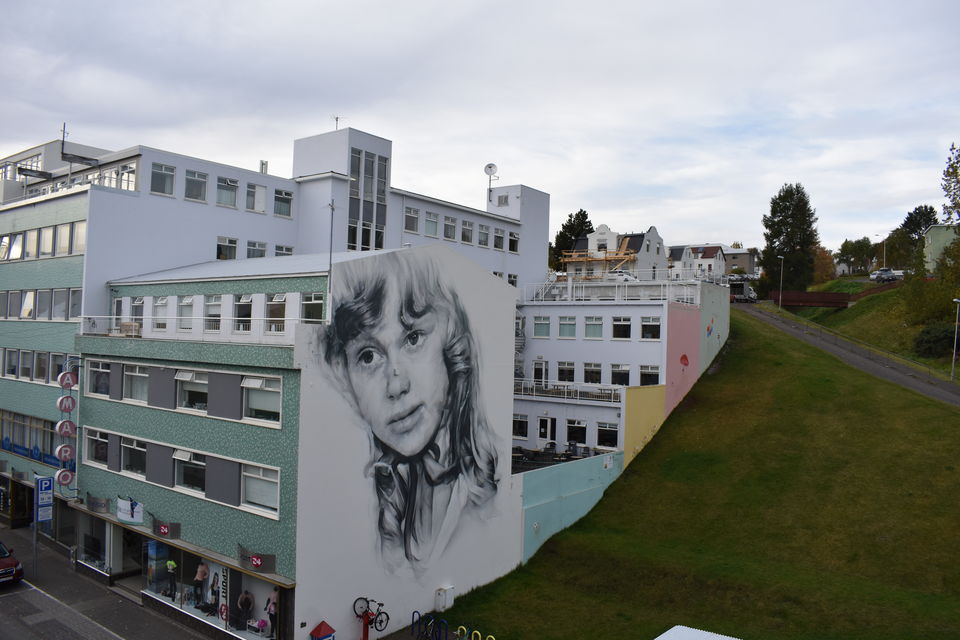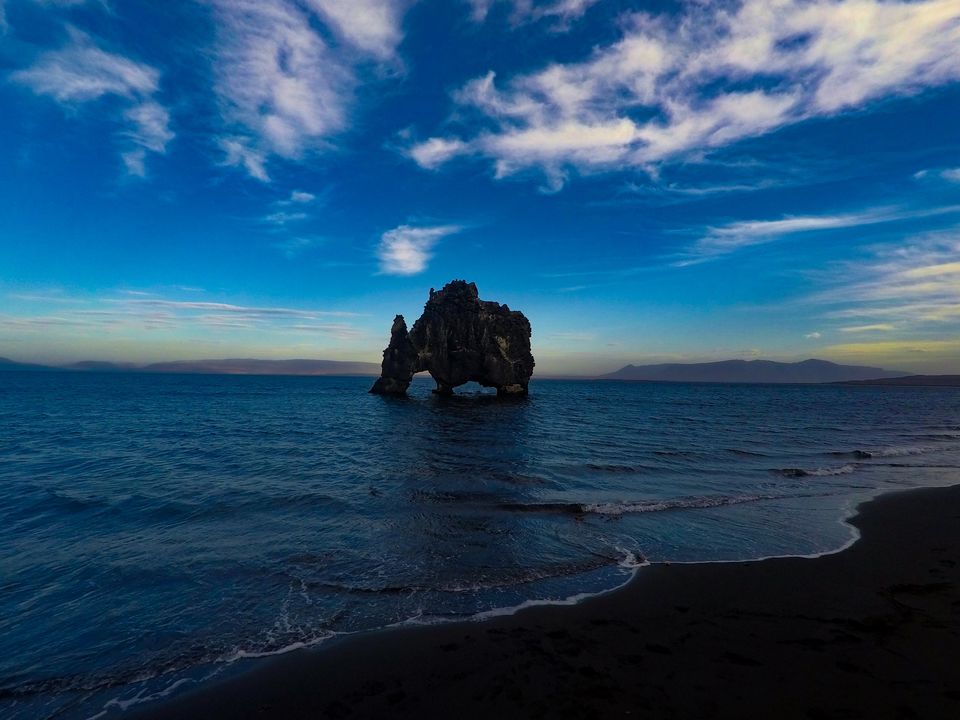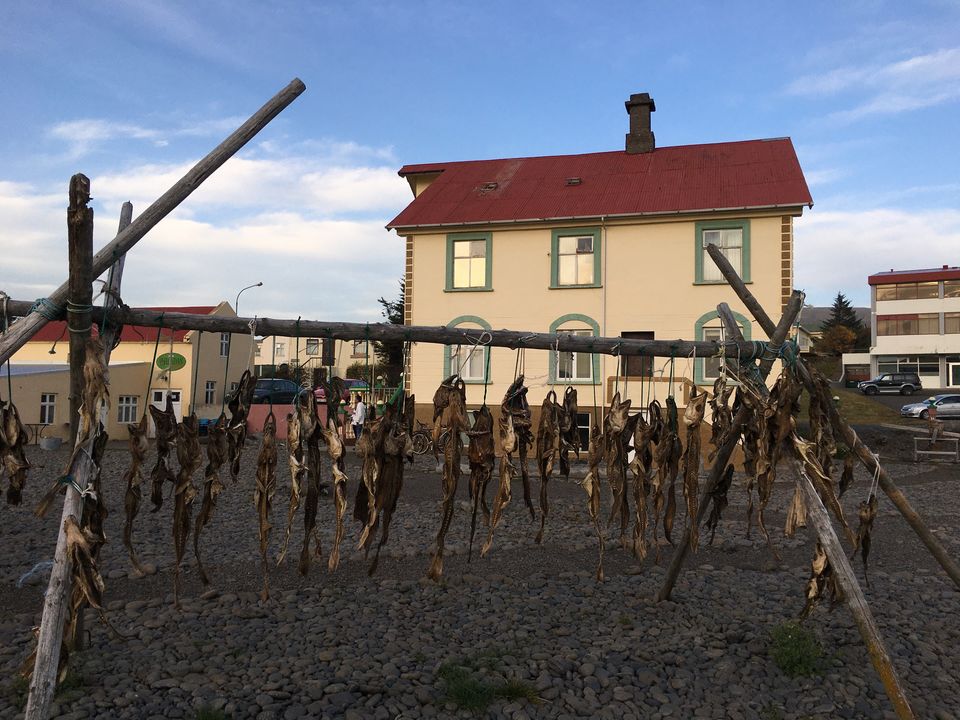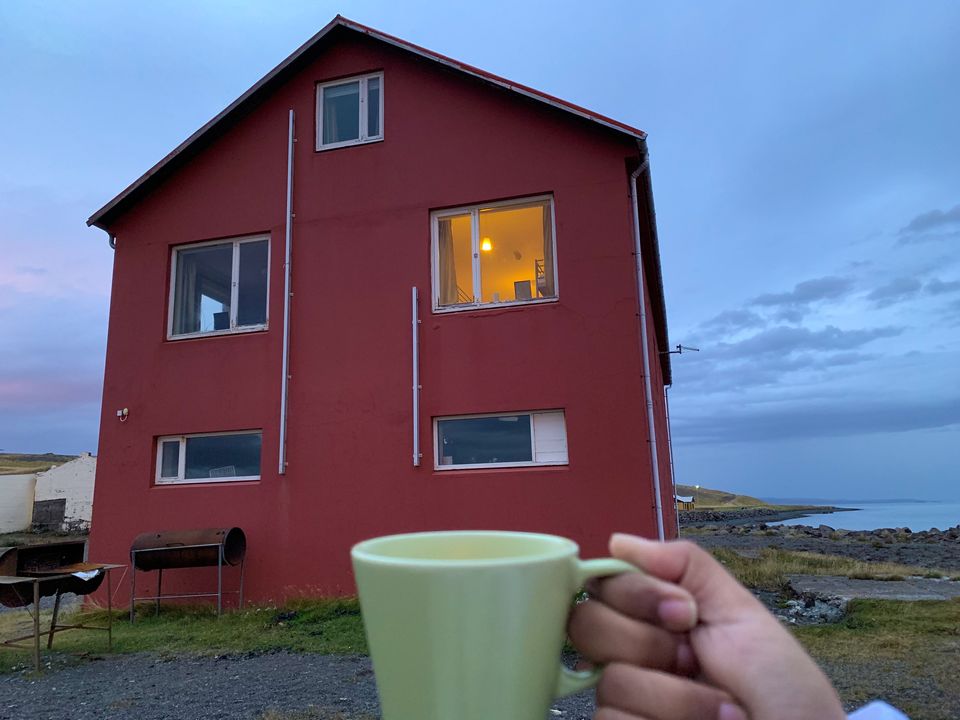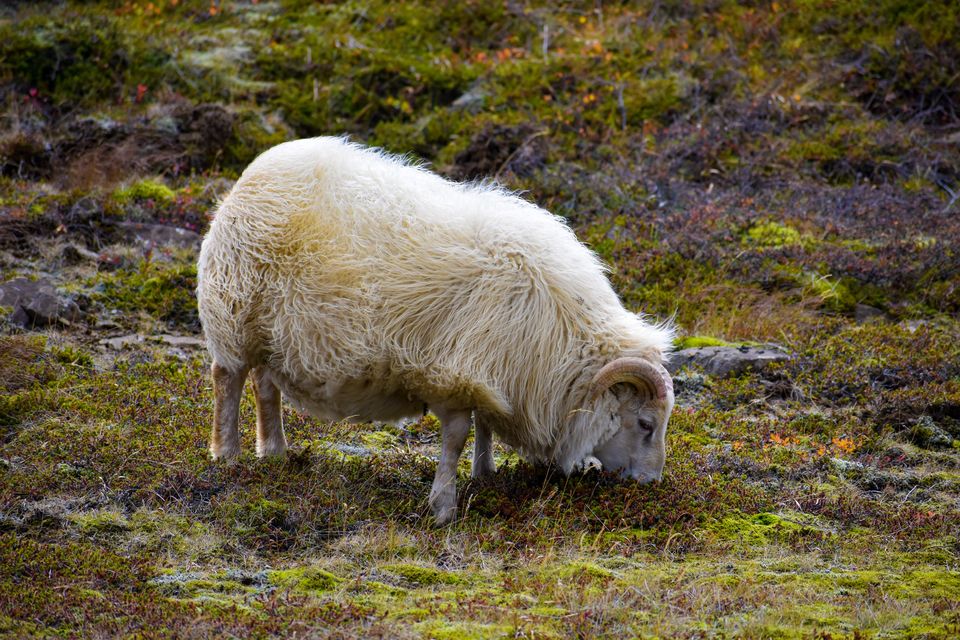 Stays : Airbnb ( Tangahús Guesthouse)
Next morning we woke up with very stunning sunrise and started towards Olasfsvik. The roads are gravel for some kilometers. It was drizzling and the wind had no control, for a moment it was affecting our ride, though we maintained our speed. In the desserted road we saw a mother and daughter next to their car, we felt that they were looking for help and so we stopped to chech if everything was fine. Unfortunately their tyre had a puncture and both of them were unable to connect with the car rental for help. It was getting colder and so our group decided to help them change the tyre, even though none of us had a clue about the same. We somehow managed to fix it and suggested to get the car checked in the next nearest town. The mother daughter duo from Germany, thanked us and we moved on in search of our next destination.
As one of our friends had drone, which we were not able to use in many areas due to wind and ban on drones, Grundarfjörður known for its sword road was apt place to enjoy our drone experience with an eagle eye. Later we went for grocery shopping and had a coffee with some delicious dessert at the old world charm cafe "Kaffi Emil".
We visited "Kirkujifell Mountain" also known to be a scenic location for the famous HBO show Game of Thrones. Later that day we stayed at Olasfvik .
Stay : Náttskjól Homestay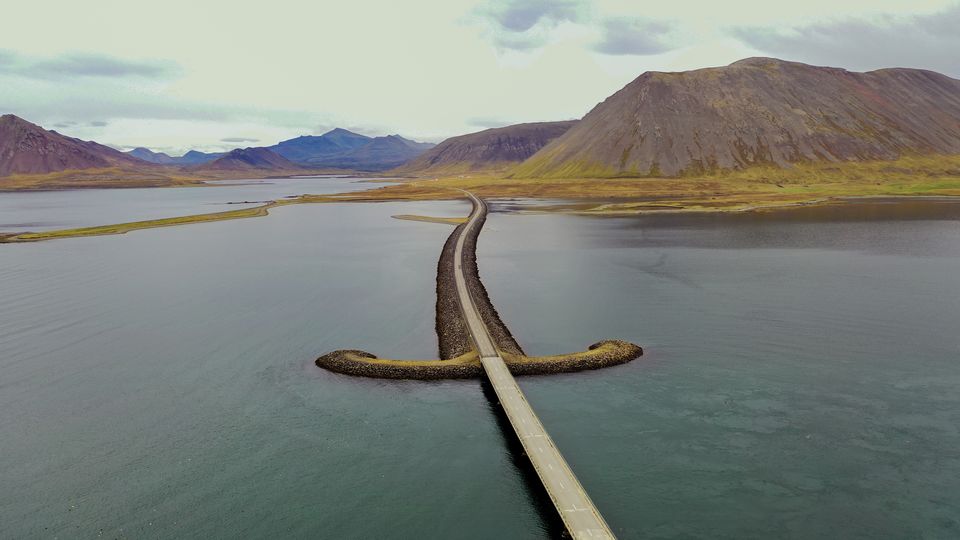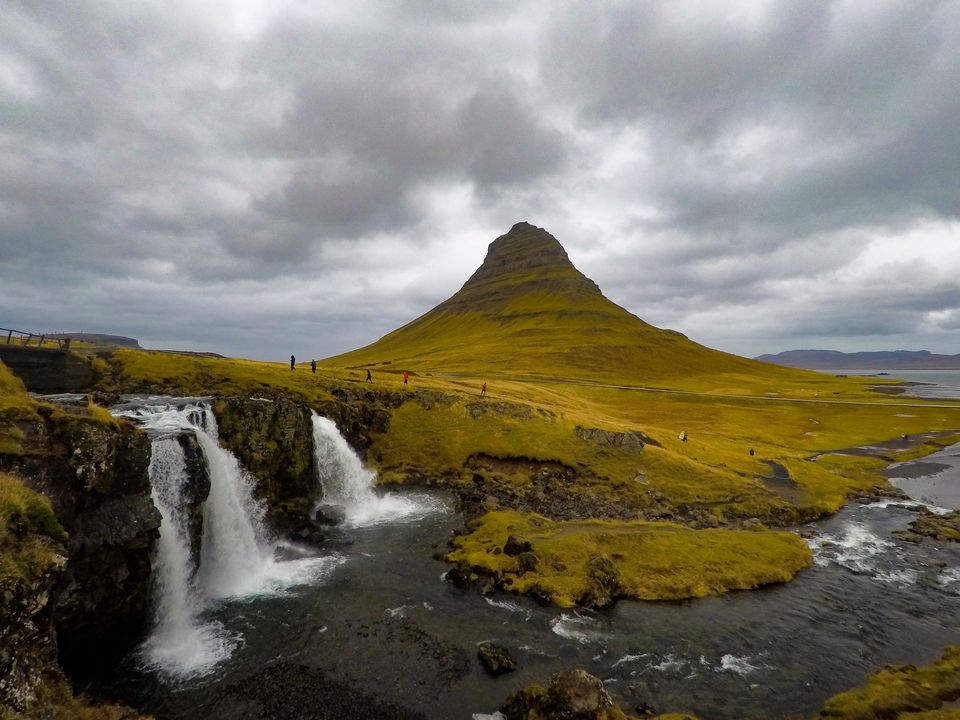 We stayed two nights at the same hotel met few Americans who shared their Icelandic story and next morning we left for the art district of Iceland. It rained profusely that day, but nothing stopped us from taking pictures of the giant meaningful murals on the walls of school buildings at the Hellisandur & Rif which is also the street art capital of Iceland and Rif is the traditional fishing town of West Iceland.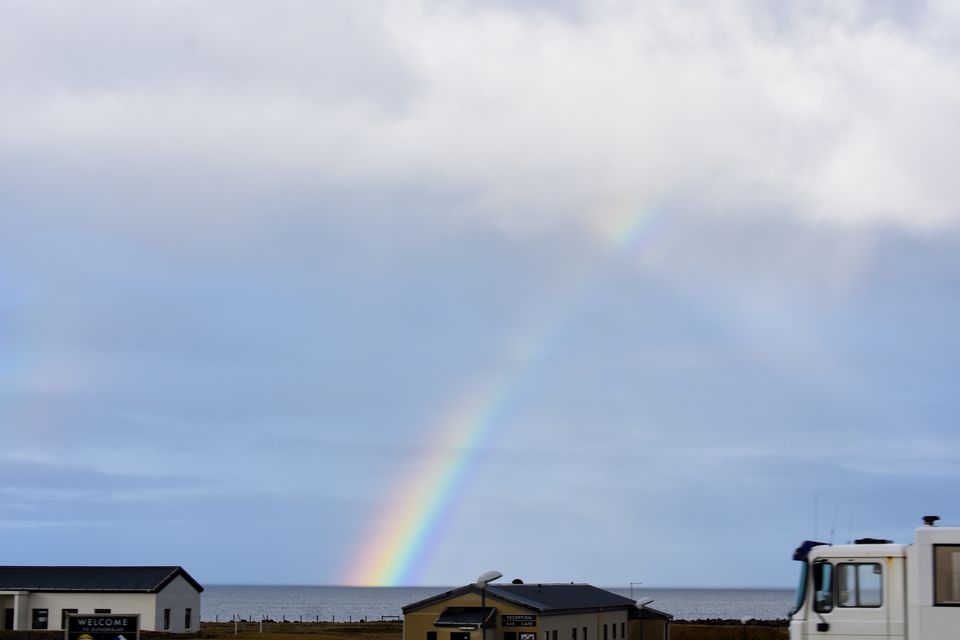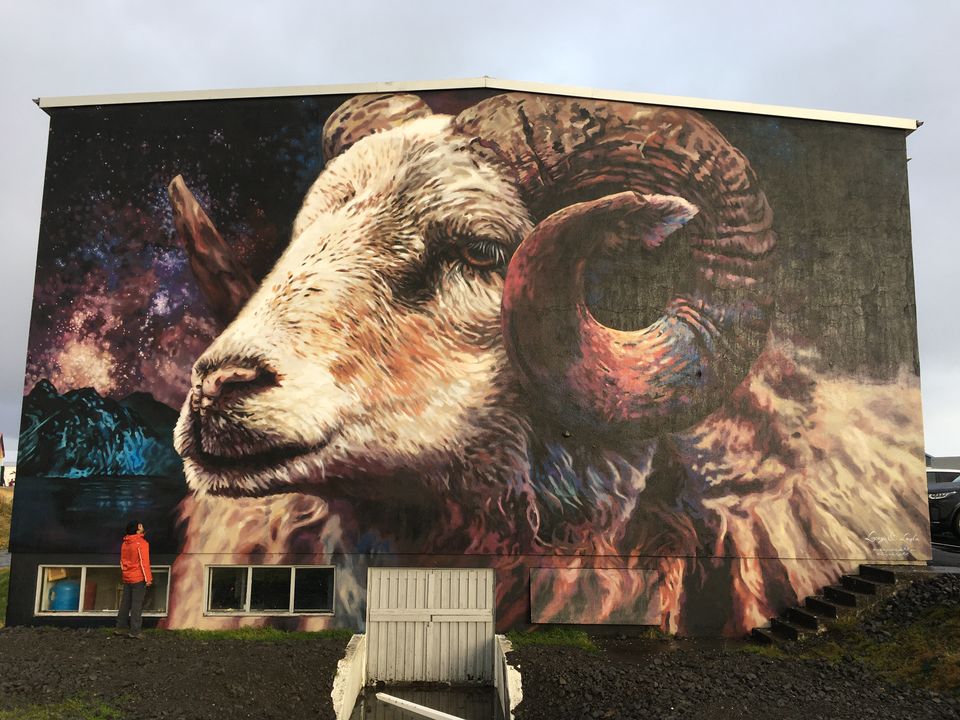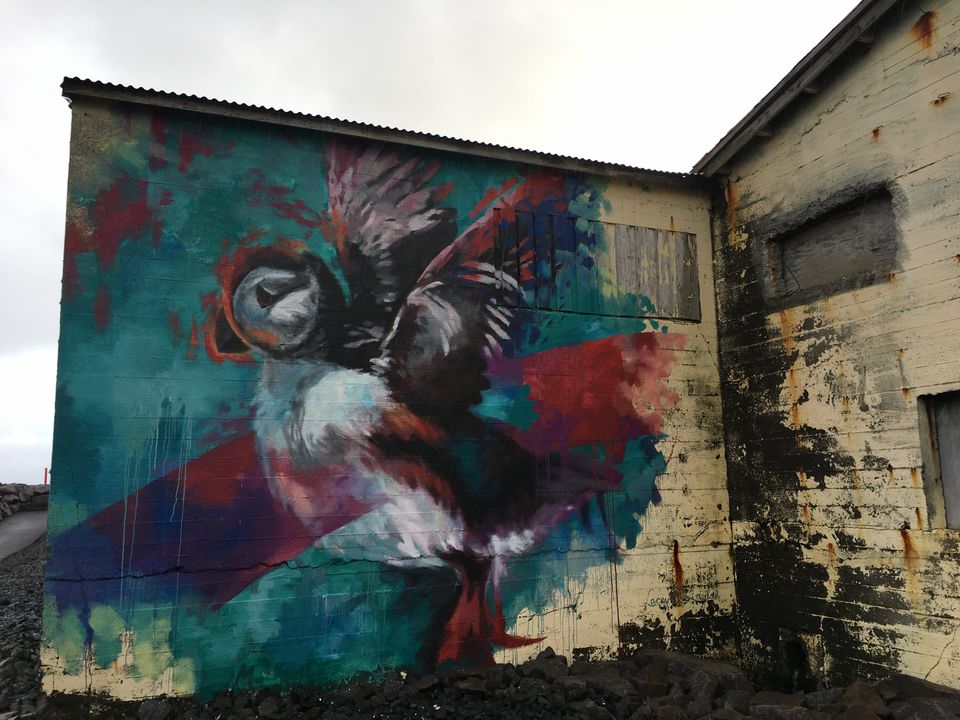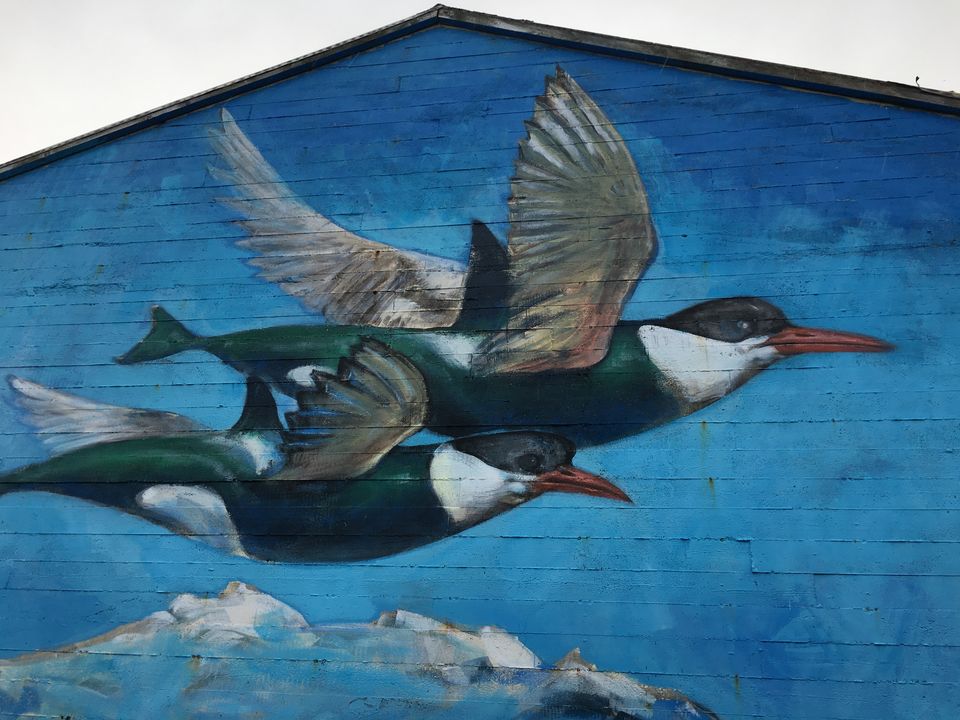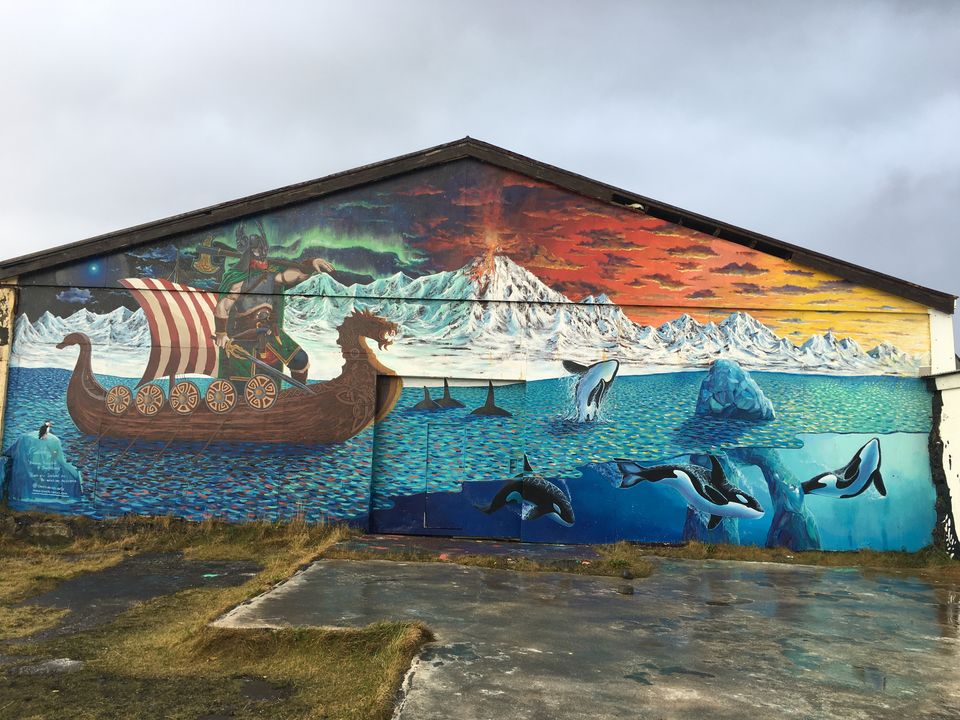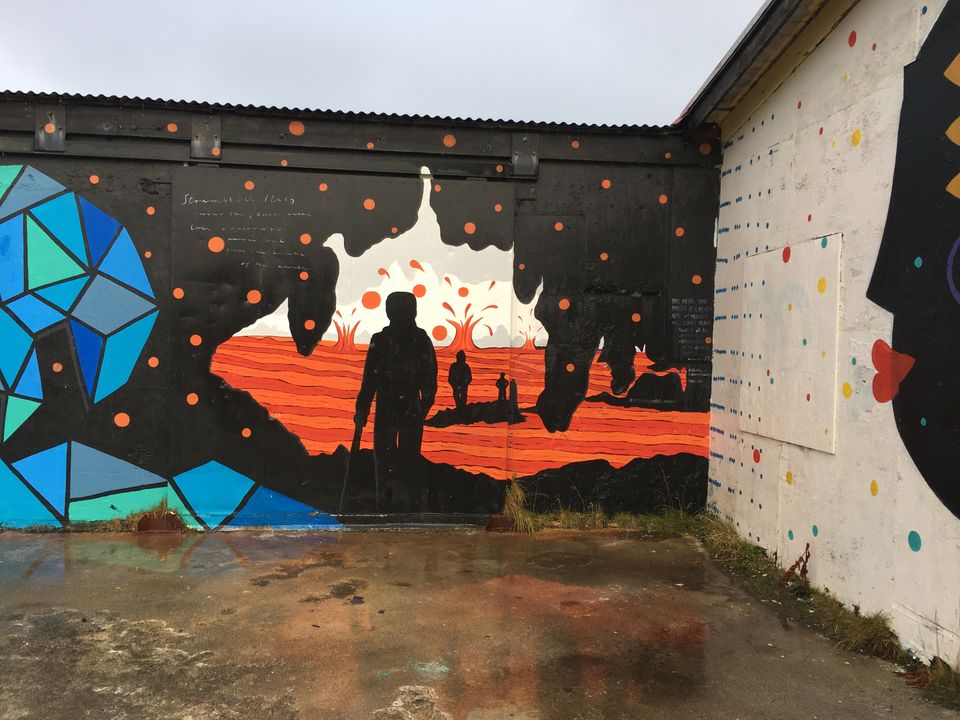 Then we have visited the Snæfellsjökull National Park , Crater, Arnarstapi, Hellenar , Black Budir Church and some beauutiful landscapes with twin rainbow and return to our base ie Olasfvik.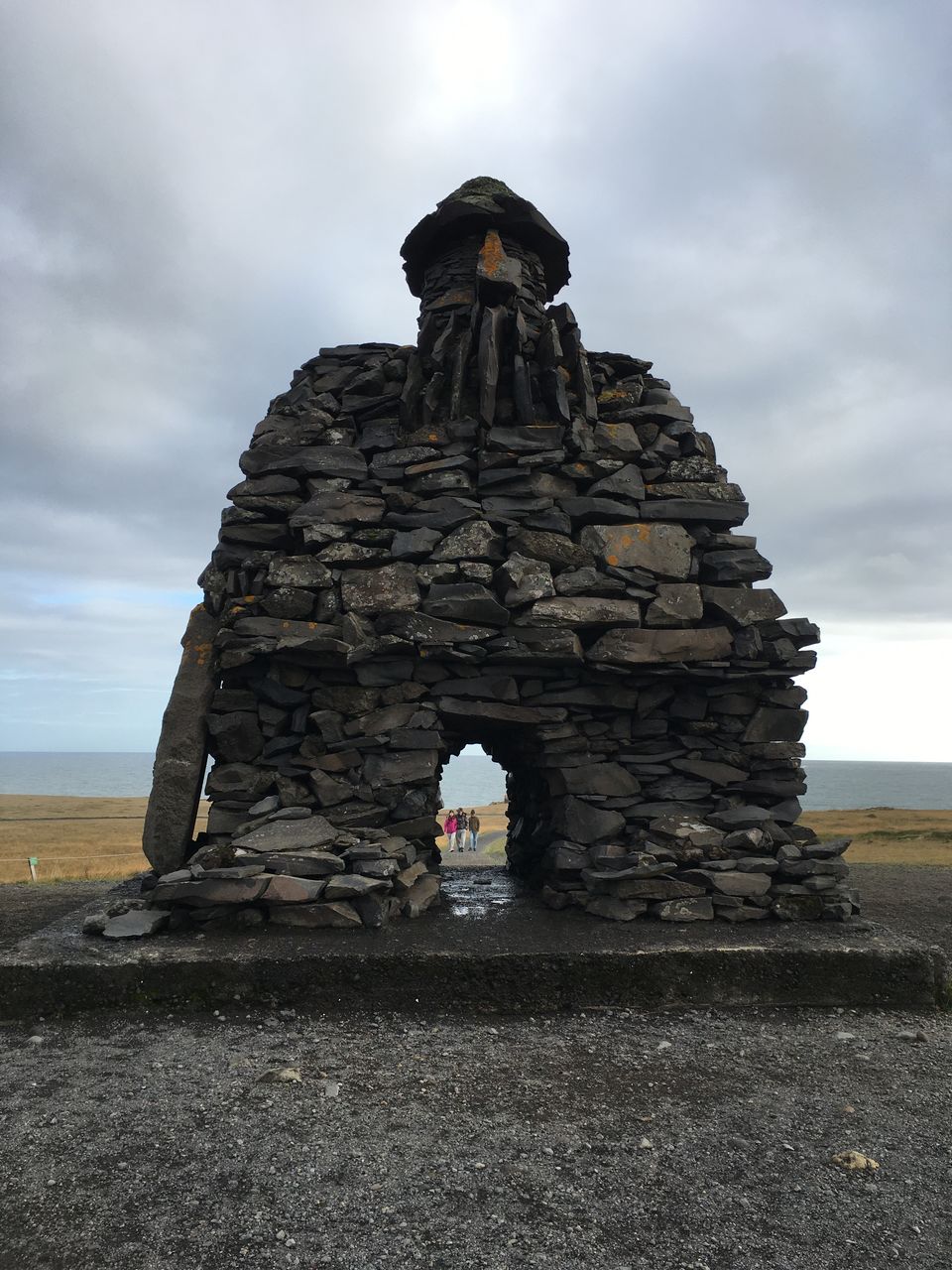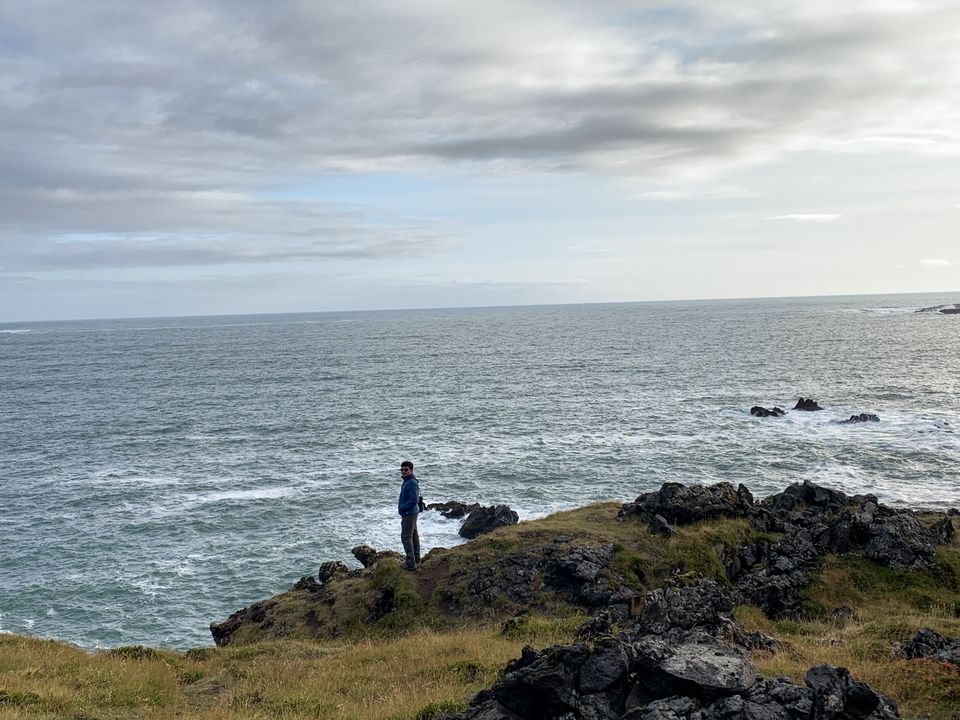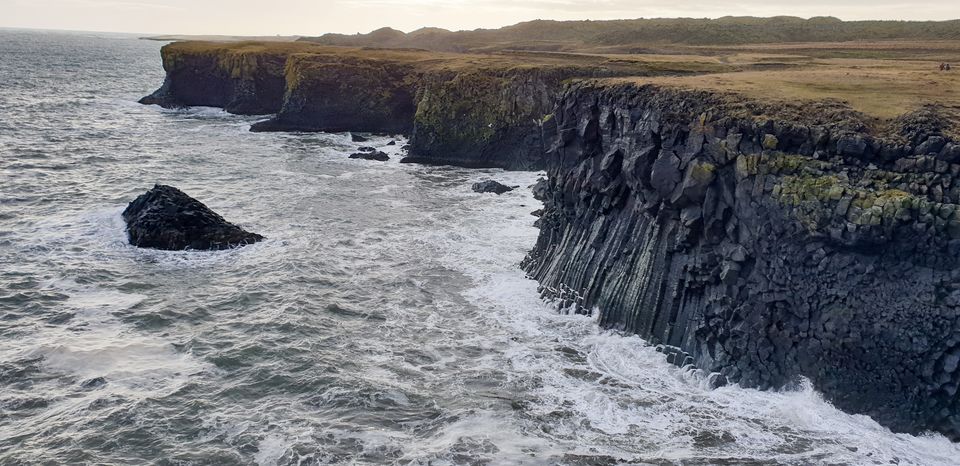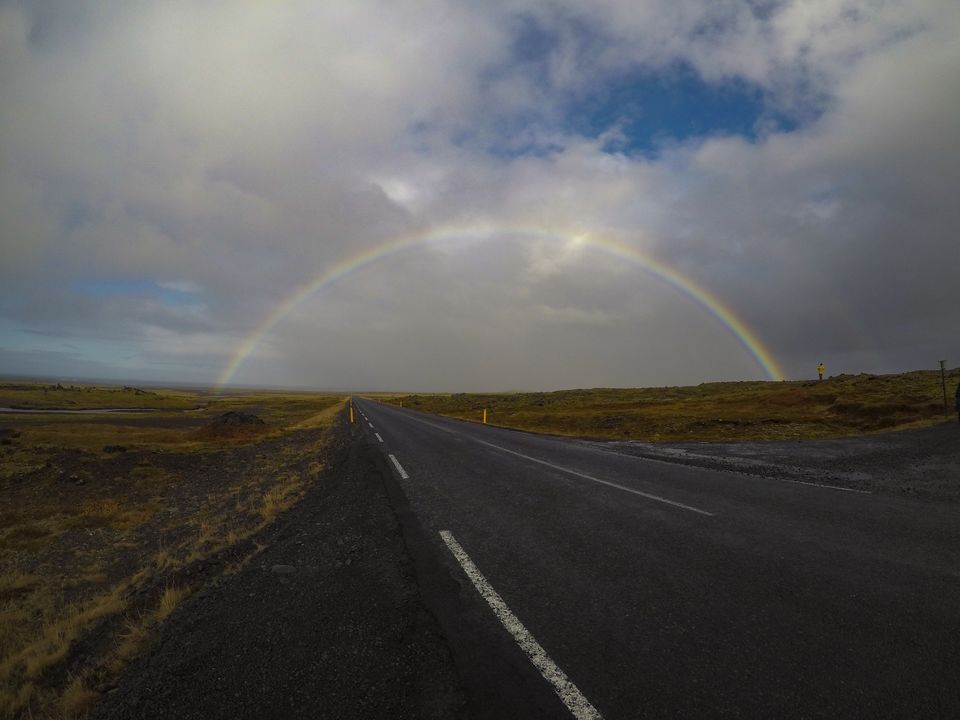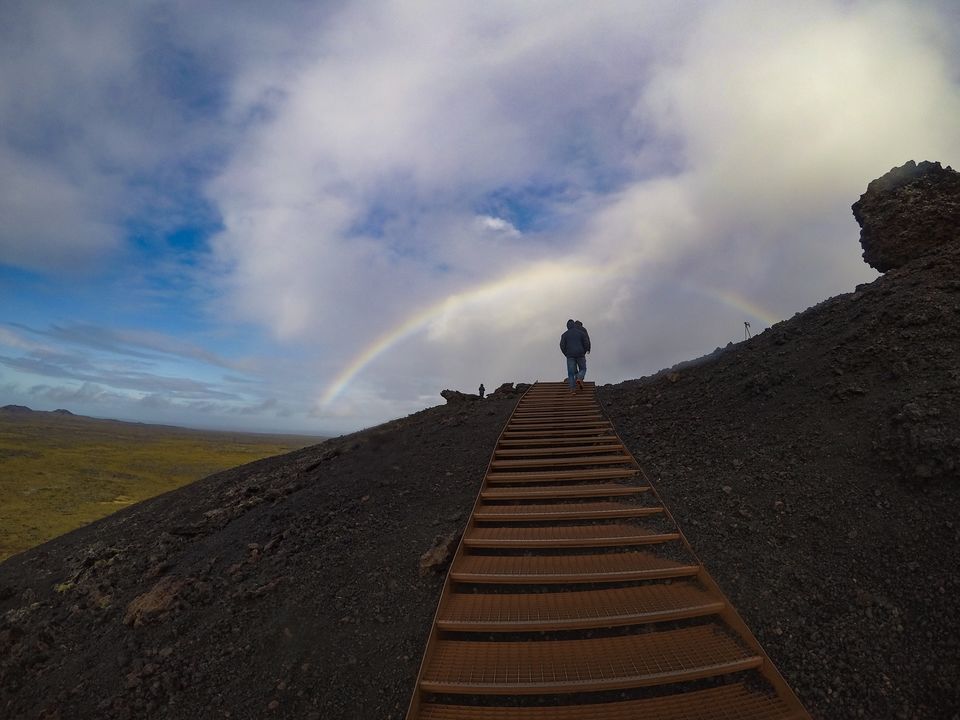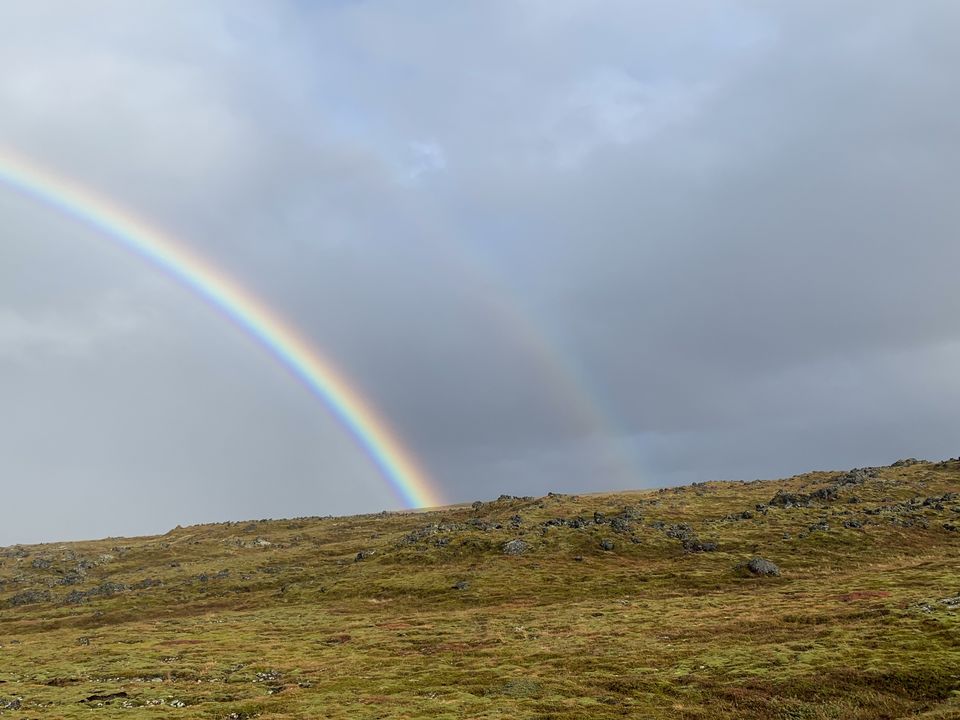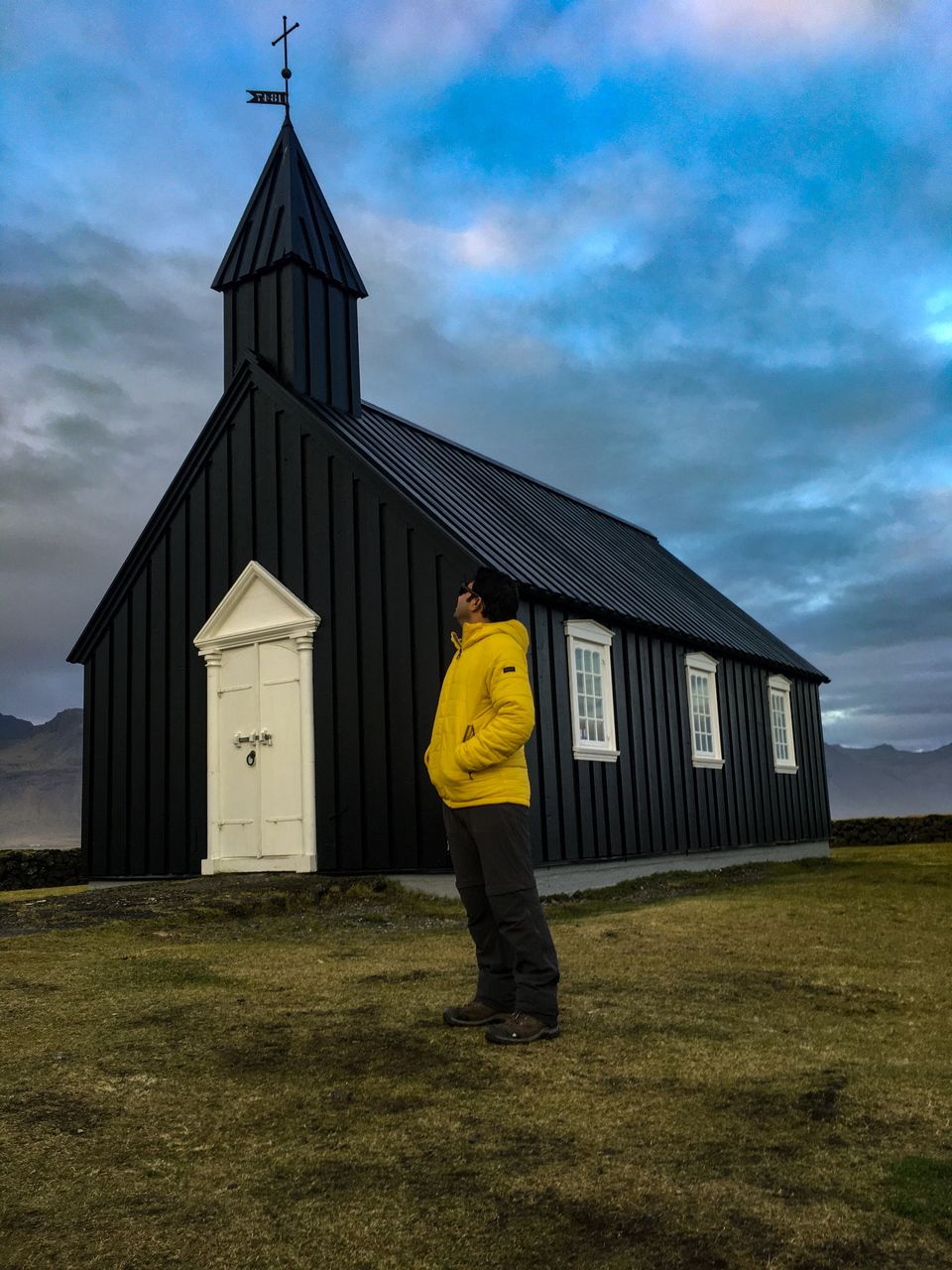 On the 10th day we were off to Reykjavik. On our way we stopped at Borgarnes which had the famous Hallgrimskirkja church. Right opposite to the church are shopping centers and restaurant that served authentic Icelandic Food, we had our lunch in one of the restaurants before shopping. Later we dropped one of our friends to main bus stand that takes passengers to the airport, as he was leaving early, it was a realization that are journey to Iceland is coming to an end.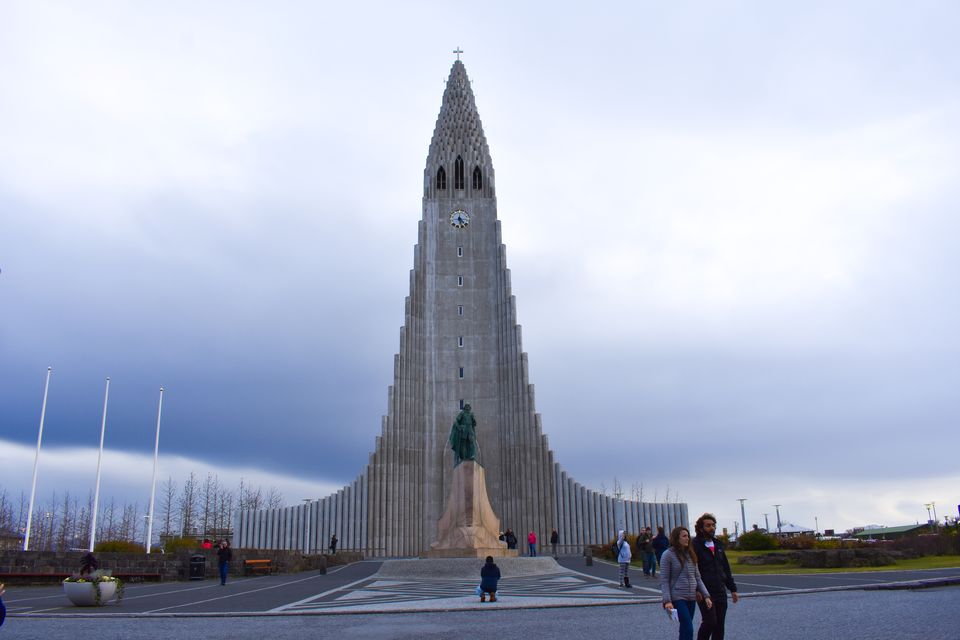 This was our last day at Iceland. As usual after all morning formalities, we visited the Sun Voyager that was a walking distance from our hostel and headed towards the airport to complete our paper work with the car rental company good bye to Iceland with lots of memory and experience .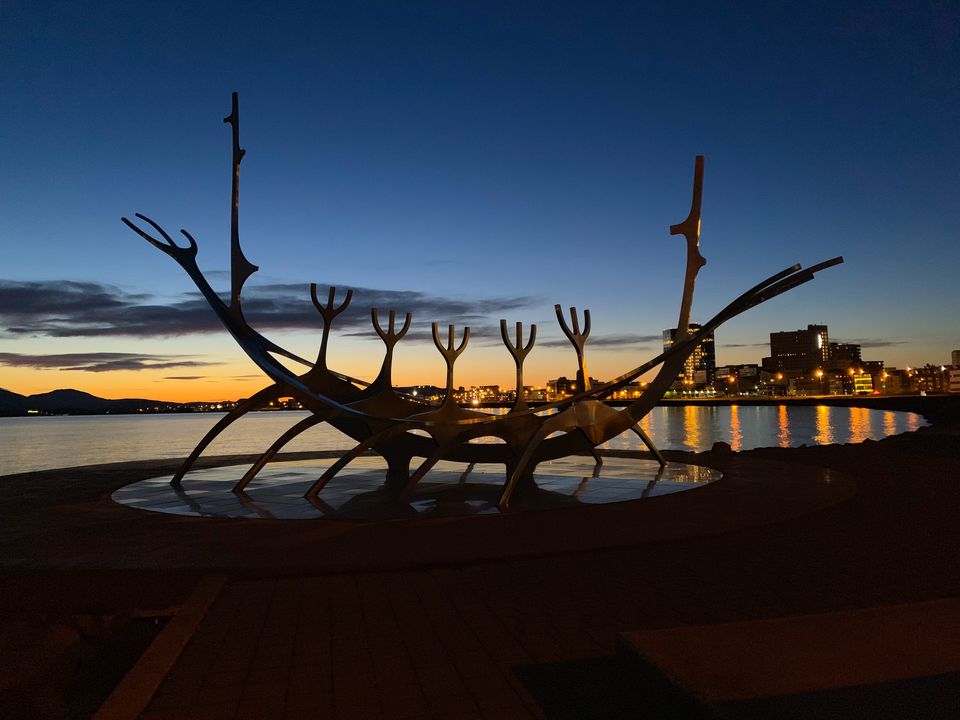 Note : The Pictures are taken by me and my friends .