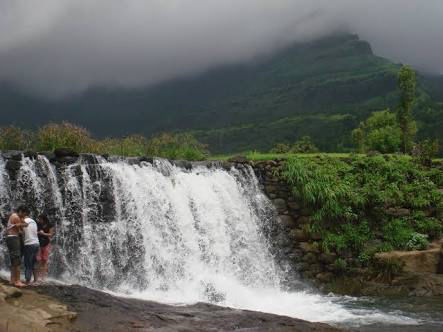 Every monsoon, Maharashtra just comes alive with greenery all around you and people rush to the handful hill stations to enjoy waterfalls and nature and gorge on mouthwatering vada Pav and chai (Indian tea) which only adds the fun to monsoon rains
We decided to ditch the usual hill stations and explore Bhandardhara - an offbeat place close to Igatpuri, just 2 hours from Mumbai. Let me caution you there are only 2 options to stay here and are often sold out at least a couple of months ahead in the monsoon (a) anandvan - a upbeat 3 star property with a side view of the lake and is quite well maintained (b) MTDC resort, which has the most amazing view of the lake and is extremely well situated. We were smart enough to book 4 months in advance to secure a good room at MTDC.
We arrived at the resort by 2pm and quickly headed to the small market , quite frankly a lane with few shops to eat the most famous Dattatray vada Pav and lemongrass tea. It was sinful and we added onion bhajjis to our list as well. With a well fed stomach we head back to the lake and decided to soak in the weather and enjoy the nature in calm and peace. There is also a boating option. Which we happily explored where they take you around the lake for 1 hour and it was a great experience as the lake is massive!
For dinner, well you can eat at the MTDC canteen or order one of the local guys for home cooked Maharashtrian food and they willingly oblige. We went for the second option and loved the food which they brought to our rooms along with steel cutlery. We enjoyed as we chatted with our friends and took an easy night. If the weather is good and permits (no rain) you can also chill in the lawns at the MTDC resort- we could do so for precisely 30 mins as it started to pour again :)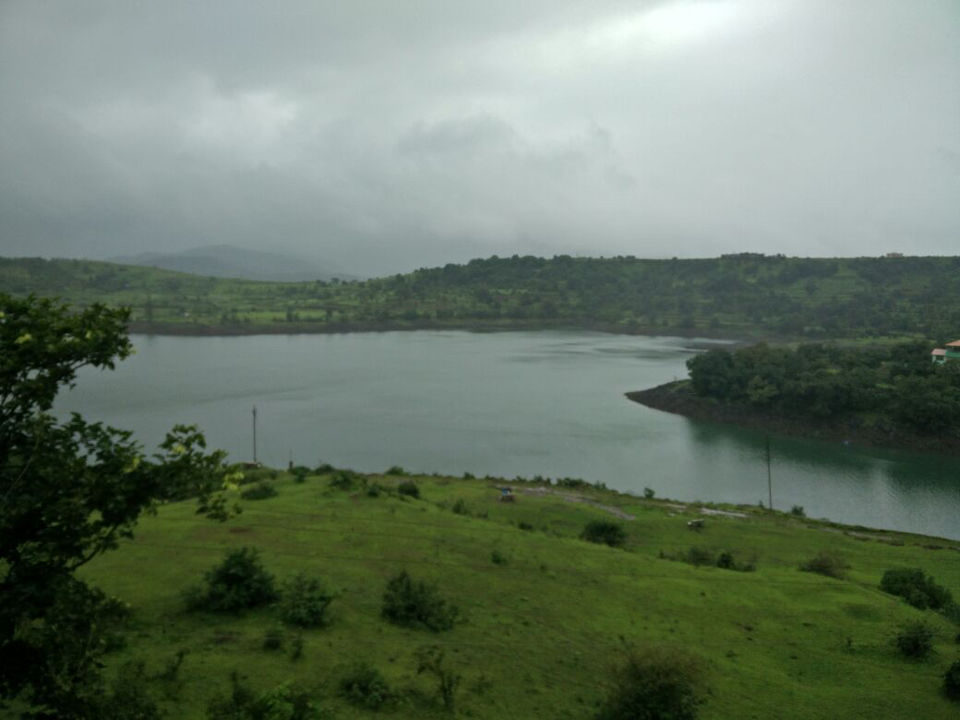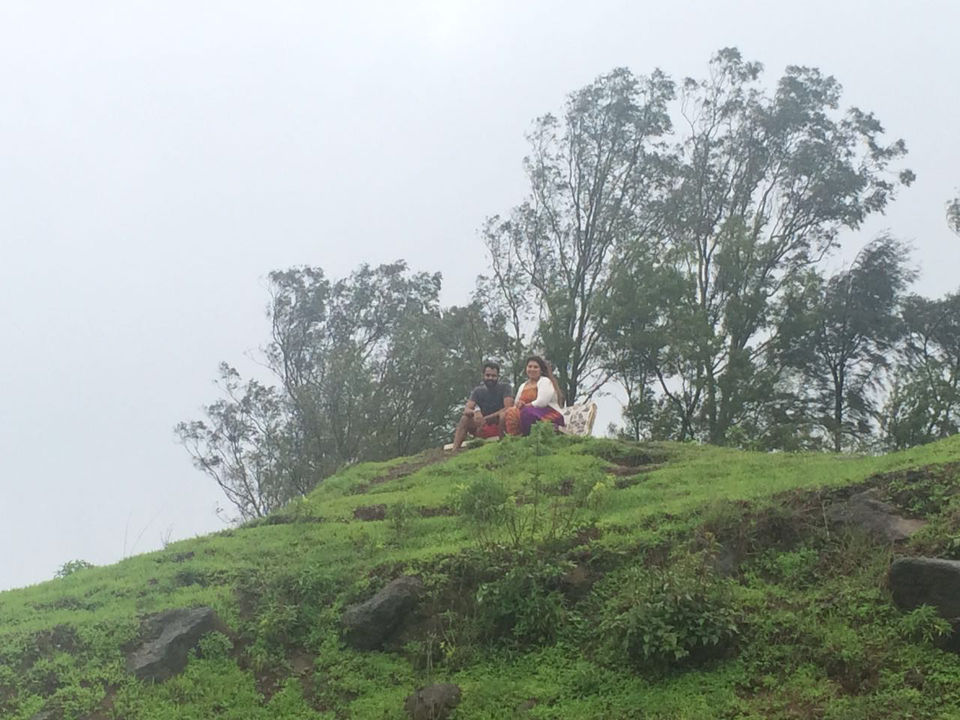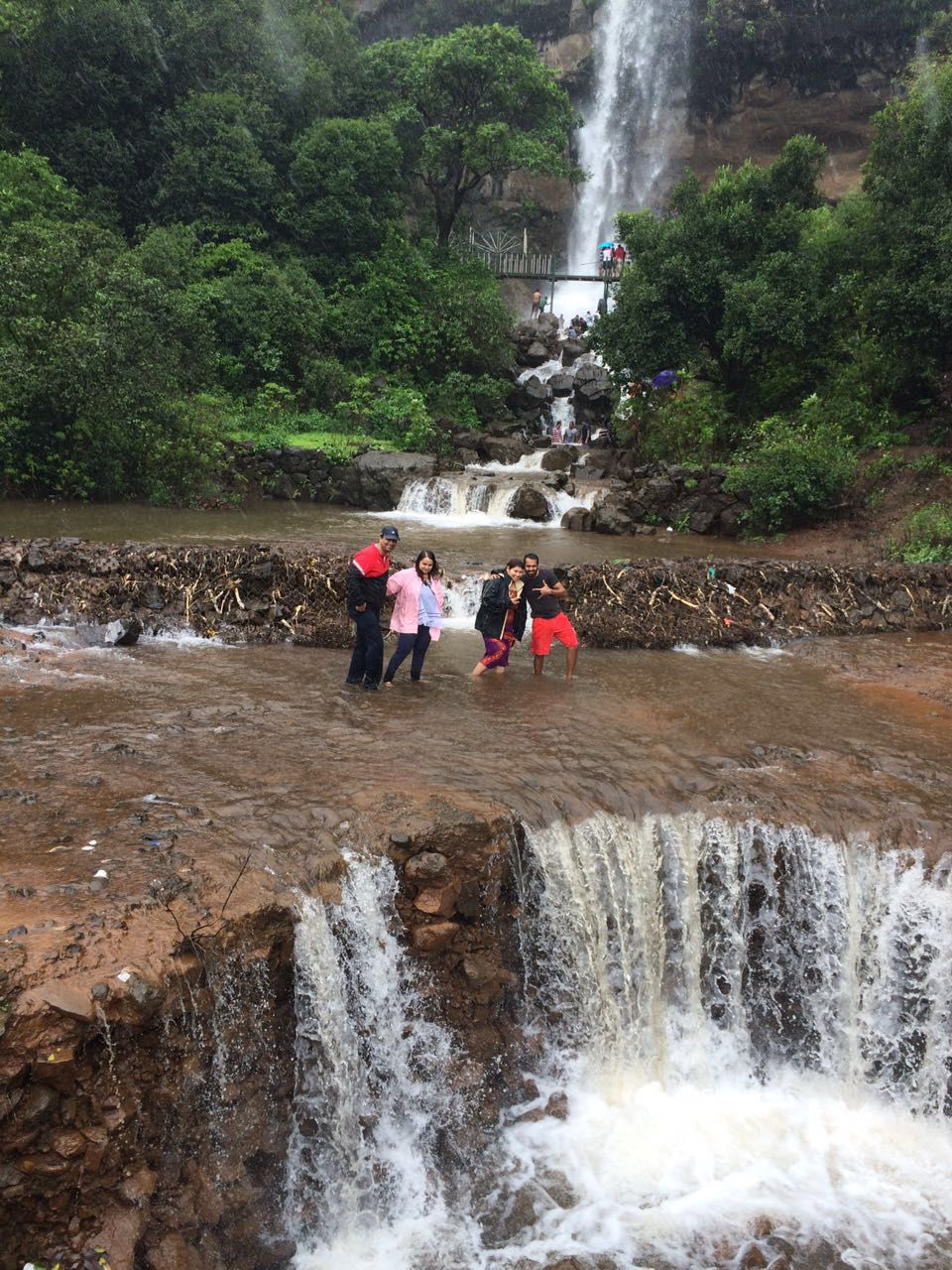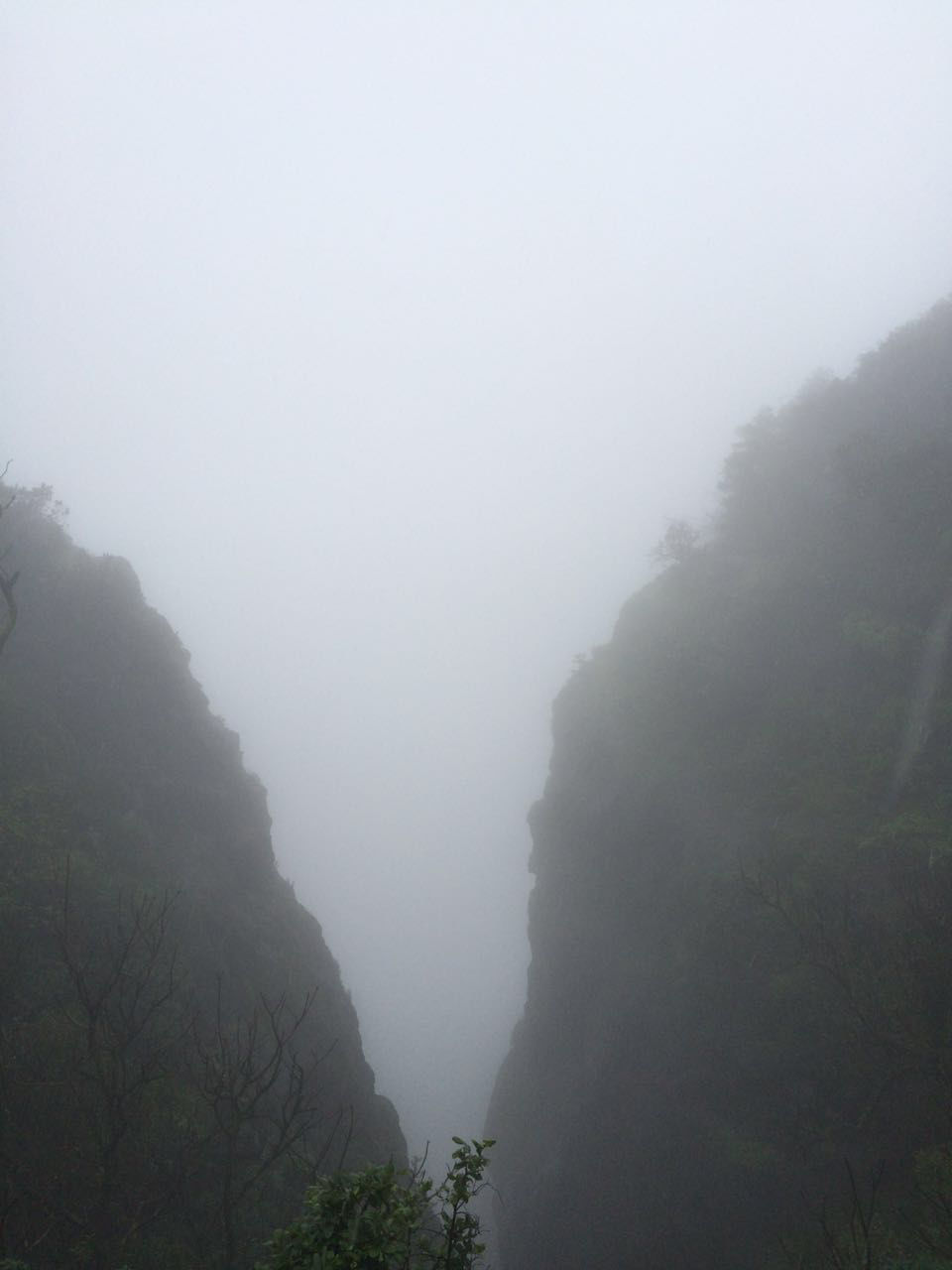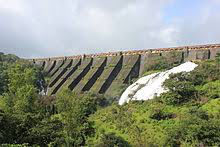 The next day we rented a guide to take us through what Bhandardhara is most famous for - waterfalls!!!
The car arrived at 9am and we started our journey from the Dam visit to the tons of waterfalls available around the place - there is one literally at every 5 kms and you are free to stop and enjoy the waterfall wherever you like.
The biggest one also had a lot of adventure enthusiasts going on with waterfall rappelling, was extremely interesting and daring stunt
While for most of us, we chose to sit on the rocks in the middle of the waterfall and pose for tons of pictures and selfies :)
One thing we definitely did enjoy in the weather was eating Maggi noodles with Chai by the waterfall - a childhood dream.
Our last stop was at Sandhan Valley, which is a beautiful deep valley and was completely misty and low visibility. If you come prepared, you can trek the sandhan valley as well and it is famous amongst the trekking community. The experience was exhilarating and heartfelt that we left for mumbai with a very heavy heart wanting to stay longer. But, we did promise to come back every monsoon for the experience !!!
Best time to visit: July to September
No of days : minimum 1 night, but if you want to relax other than just sightseeing then 2 nights
Accommodation: Hands down MTDC resort for the view. Rooms are basic but clean