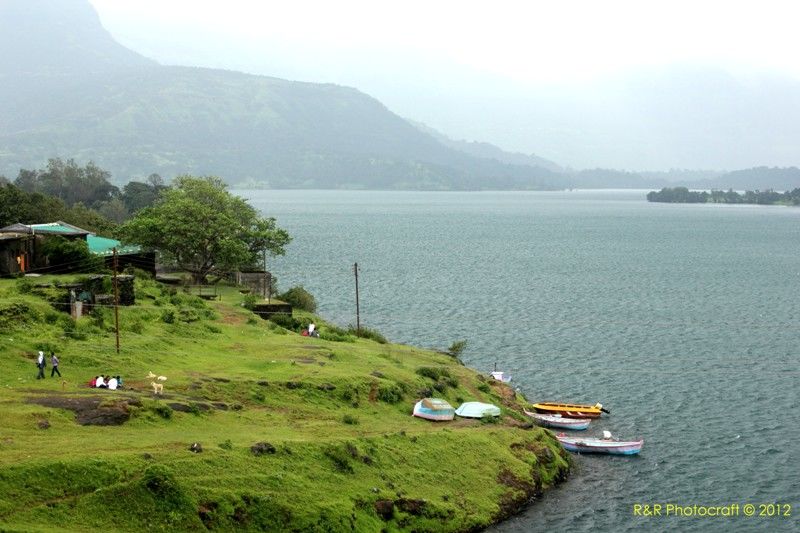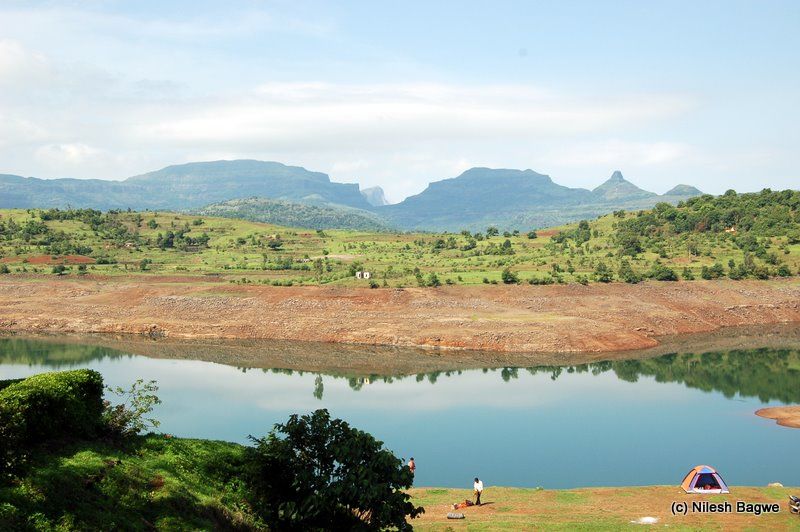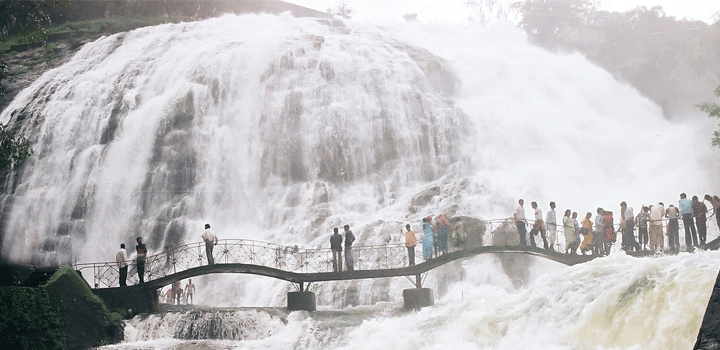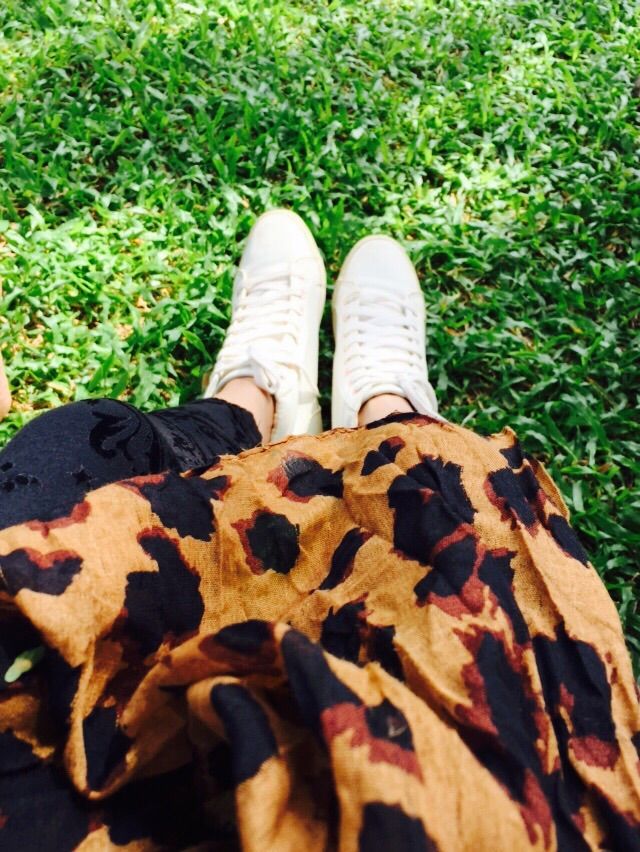 Bhandardara is a small village in the Ahmednagar district of Maharashtra, from Mumbai it is a 3.5 hours drive away, making it perfect for a day trip or a weekend getaway.
Even though we started from Mumbai pretty early in the day, we didn't reach Bhandardara until around 1:30 in the afternoon. It is not very far from Mumbai, around 180 kms, but the roads are not in a good condition, which makes the drive a long and tedious one. But it is still worth it especially if you're going in the monsoon. We went during the advent of monsoon, the sights weren't as beautiful and lush green as they would be during the full force of the monsoon season, nevertheless it was still pretty great for a day's excursion.
We had lunch at the Anandvan resort, it is in close proximity to the MTDC resort. Upon checking out the MTDC resort, we realized it was in bad shape, not maintained well at all. Post lunch we rested at the Anandvan resort and checked out the property. It is a good place for a leisurely weekend stay. Their a la carte lunch menu is sumptuous, the buffet spread is much recommended for people who eat non vegetarian.
Afterwards we headed for the Arthur lake, a beautiful, serene lake surrounded by mountains. There were many tents put up there since it is an ideal spot for camping. One can even go boating on the lake. We walked around a little bit, sat about taking in the sights, climbed up trees and just generally jumped around. Having left our stress back in the city, we just wanted to make the most of the day.
We then started off for the Randha falls, a must see spot in the Bhandardara region. The waterfall was not yet in all its glory because the monsoon hadn't come in full swing. But the falls are a sight to behold, and I can only imagine how beautiful they must look during rains. It did drizzle a little and we soaked in the climate and the beauty of nature. We had maggi and tea (a customary ritual for such trips) at makeshift shops erected nearby, that just washed away all the tiredness of the day.
At around 7:30 in the evening, we started our journey back home, as the car zoomed across on winding ghats, we reminisced on how although tiring, the trip had been very satisfying. On the way back we listened to music, and exchanged ghost stories. The darkness and the overwhelming feeling of the surrounding ghats just added an eerie feeling, setting the perfect atmosphere to talk about spooky stuff haha.
I went to sleep with a big smile on my face that day, having explored a true hidden gem of Maharashtra.
PS - 1. Bhandardara wasn't a lot spoken of until mid last year, though now a lot of people have come to know of it. To whoever is going there, please do not litter. It would be a shame to lose such beautiful places to waste piled up by people. As I say in all my posts, when you leave a place, any place, leave it cleaner than you found it.
2. I would highly recommend trekking to Sandhan Valley to people who are going to Bhandardara. It is a 300 ft deep cut in the scenic Sahyadri mountains that transforms into a mist filled valley of shadows in the monsoon. The trek involves wading your way through several ponds, one of which takes you neck deep in water. Trekkers also have to rappel down 50 ft from a powerful waterfall. It is a gruelling trek that lasts up to 14 hours and is closed during the monsoon. The best time to visit this place, nicknamed the 'Grand Canyon of Maharashtra', would be from Feb - May (many travel groups organize Sandhan Valley Treks during this period). Sadly I didn't know about this place until much later and hence couldn't plan my trip to Bhandardara around it. It is however very much on my list now.
Cheers :D