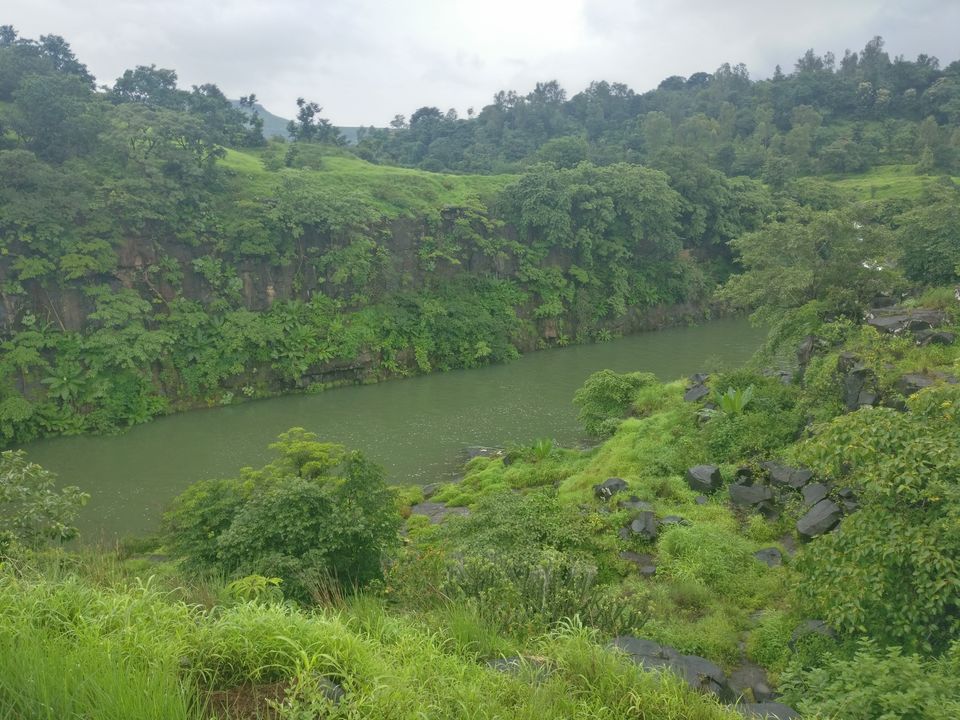 The very first thing that hits my mind when I think of this place is its lush green surrounding. Igatpuri is small town nearby Nashik well connected to buses and other local commutes. The peace in the air, the freshness in the grass and that smell of the mother earth after little showers of the rain are the thinngs that probably attract nature lovers to this place.
Like many others, I had never heard of this place before. Ganpati holidays were about to come and we roomies were planning for a long weekend getaway. we looked for many options like goa , coorg, etc. But since it was a sudden plan,we could not come up with a cost effective trip package gor these places. Then someone among our friends told about Igatpuri which would not be too far considerinng we stay in pune. We googled for the bookings to be made and luckily found a budget friendly trip. And the trip Began...
We booked a neeta bus from pune which dropped us to Nasik in early morning after a ride of around 6 hrs.There we had already pre booked a car for another 2 days to roam around.
Day 1 : Trimbakeshwar - Igatpuri
As we were in nasik, we decided to start our trip with morning prayer at trimbakeshwar which is one of the hindus most referred holy places.
It is said that that it is one of the jyotirlings.After the puja there , we had south Indian breakfast in a nearby restaurant and now set to head for Igatpuri.
The road to Igatpuri was so like the one imagined when we think of a typical clean small village. Narrow zigzag well cemented lanes with lush green grass beds on both the sides and the green bodied mountains at the
at the backdrop with white clouds hooding them. Cool breeze and mini ponds in between.The scenery was picture perfect and so was the feeling being there. I could stay there for days if get to.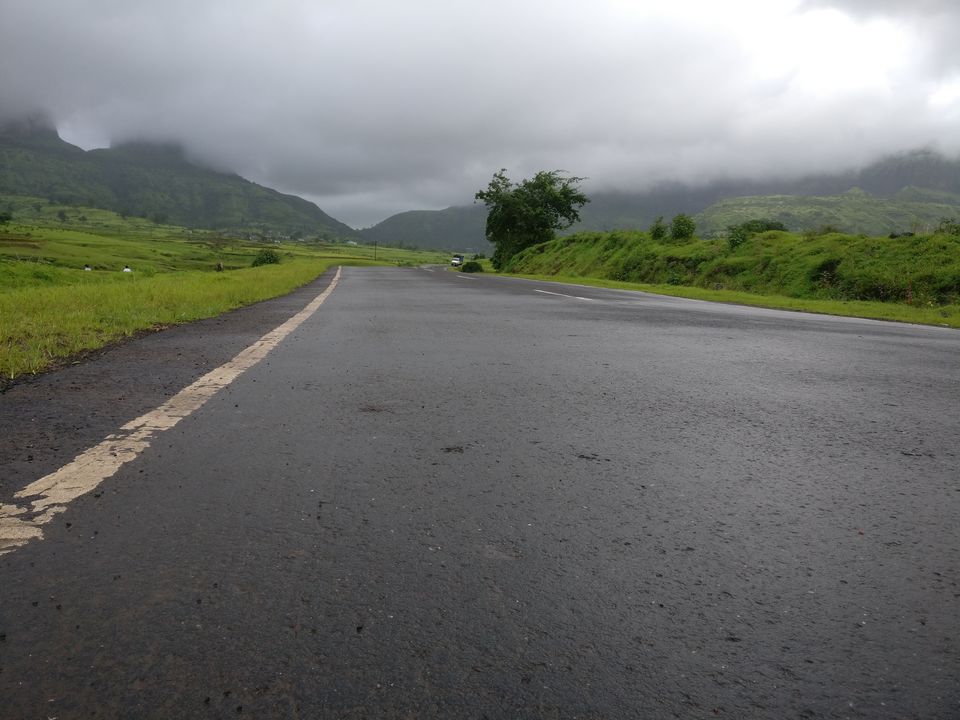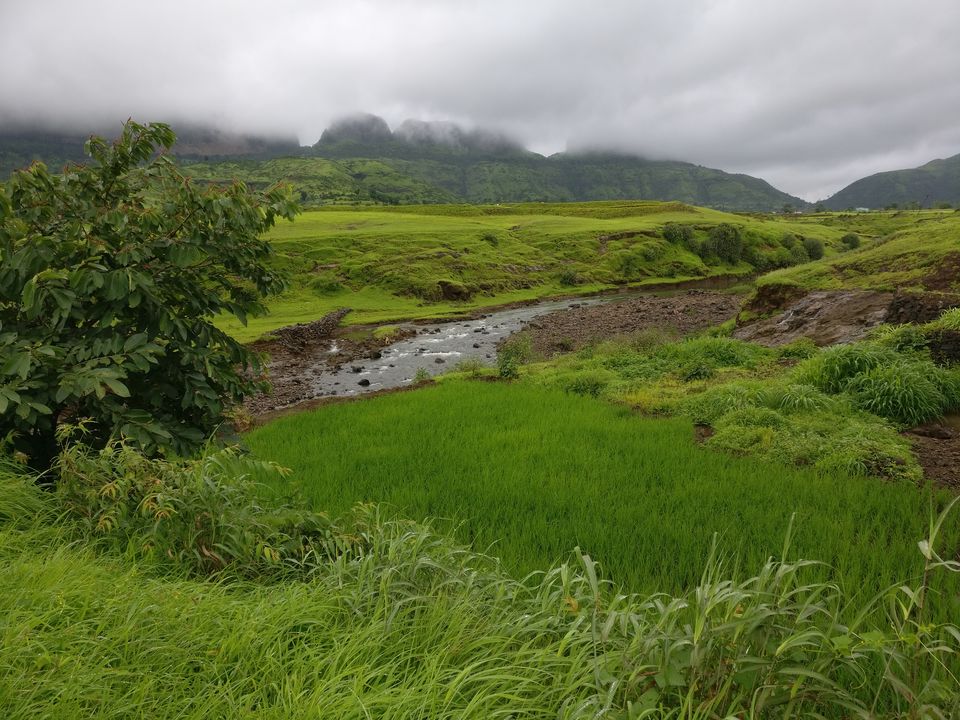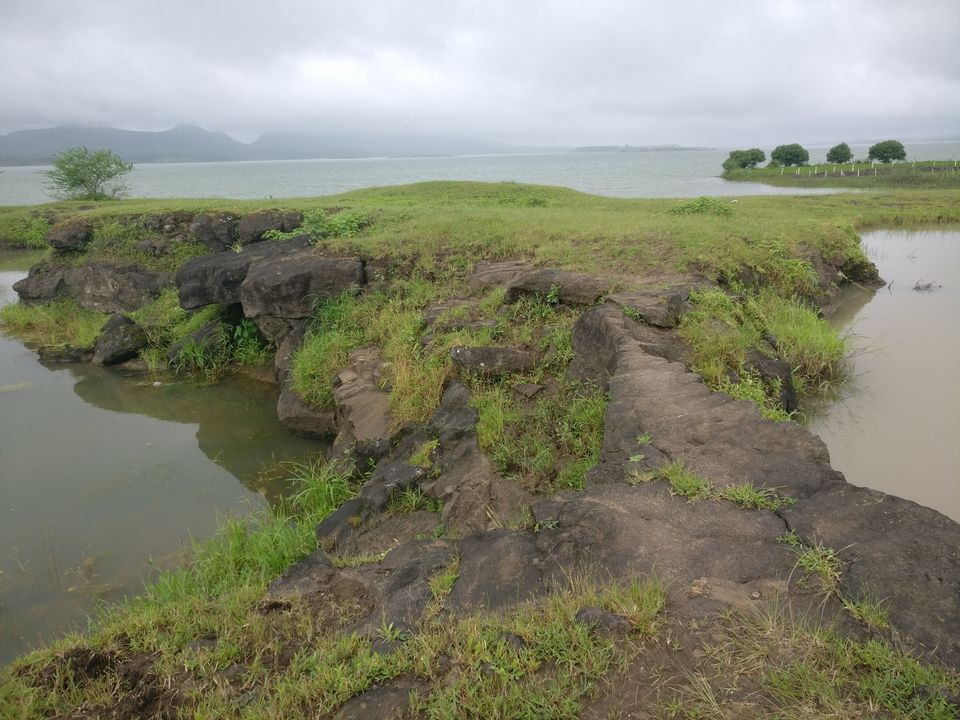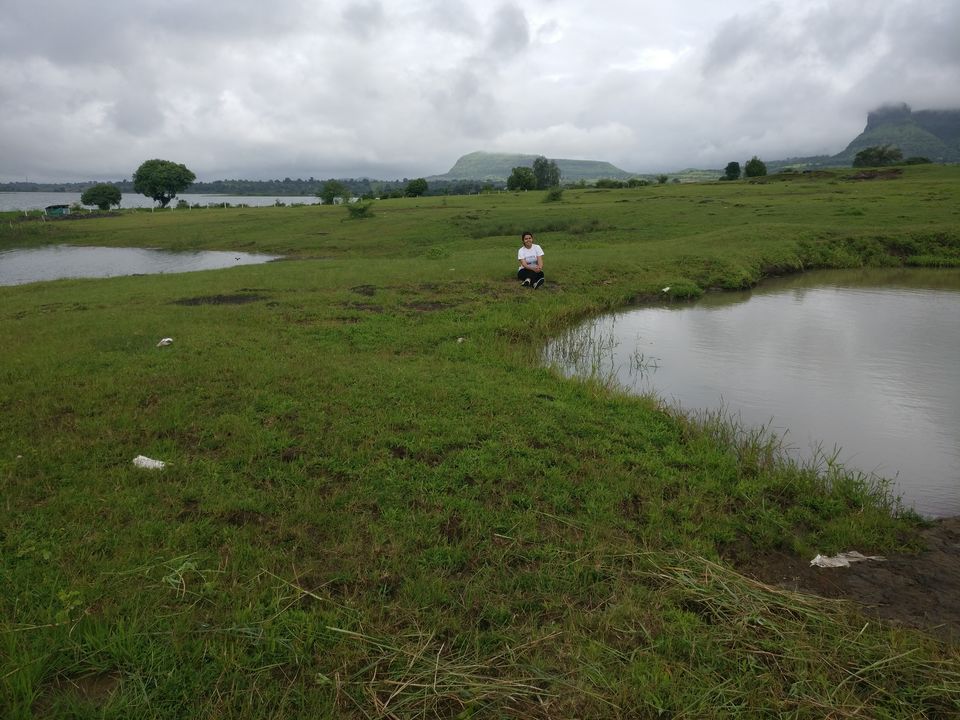 Finally enjoying and relishing the variuos shades of green, we reached to the small town of Igatpuri. We had planned for our stay in hotel Ashwin there. The rooms came in a good budget to us but we didnt like the hosptiality and arrangement there to be honset.
However we were not left with any other stay options as it was a last moment plan an all were already booked.
After having ourseleves refreshed and done with breakfast at hotel, we started for sight-seeing in places in the town.
Vipassana International Academy - It is said to be the largest meditation centre in the world. The preaching here is based on essential values of lifestyle inspired from the life of buddha. we got to meditate there for some time which is anytime my fav. escapism.
Camel valley - Since it was too foggy, didnt get to see anything here except the fog obv.
Ashoka/vihigaon falls - Its a beautiful waterfall near a remote adivasi village called vihigaon surrounded by dense forest. A shot of SRK's film Ashoka was taken here, and so the name goes.It was too cold and admist it in that remote , not too commercialzed area unexpectedly we got to eat our all time fav hot maggi and tea as our evening snack. Truly said that the happiness that we get doing little thing are actually the big ones.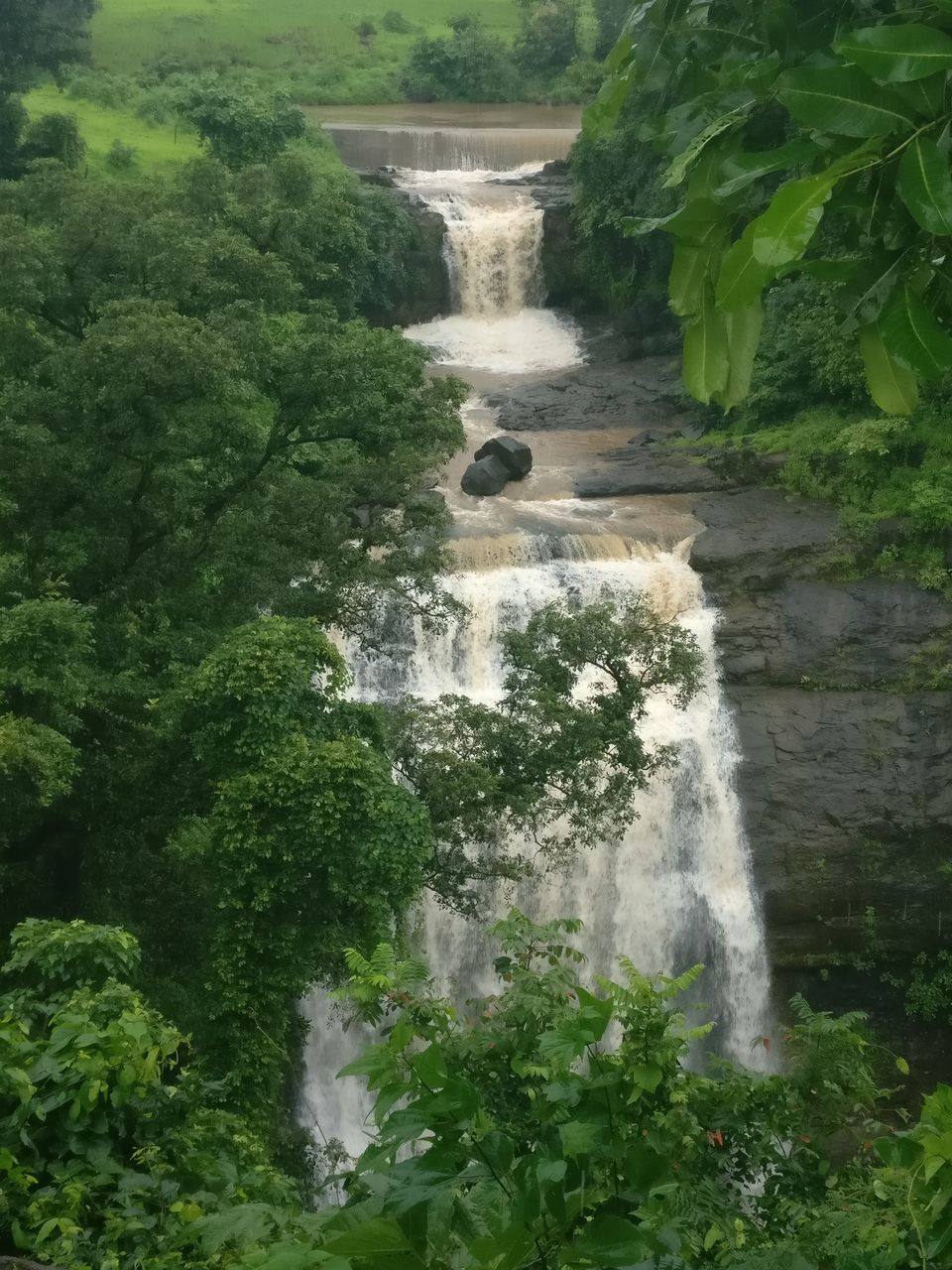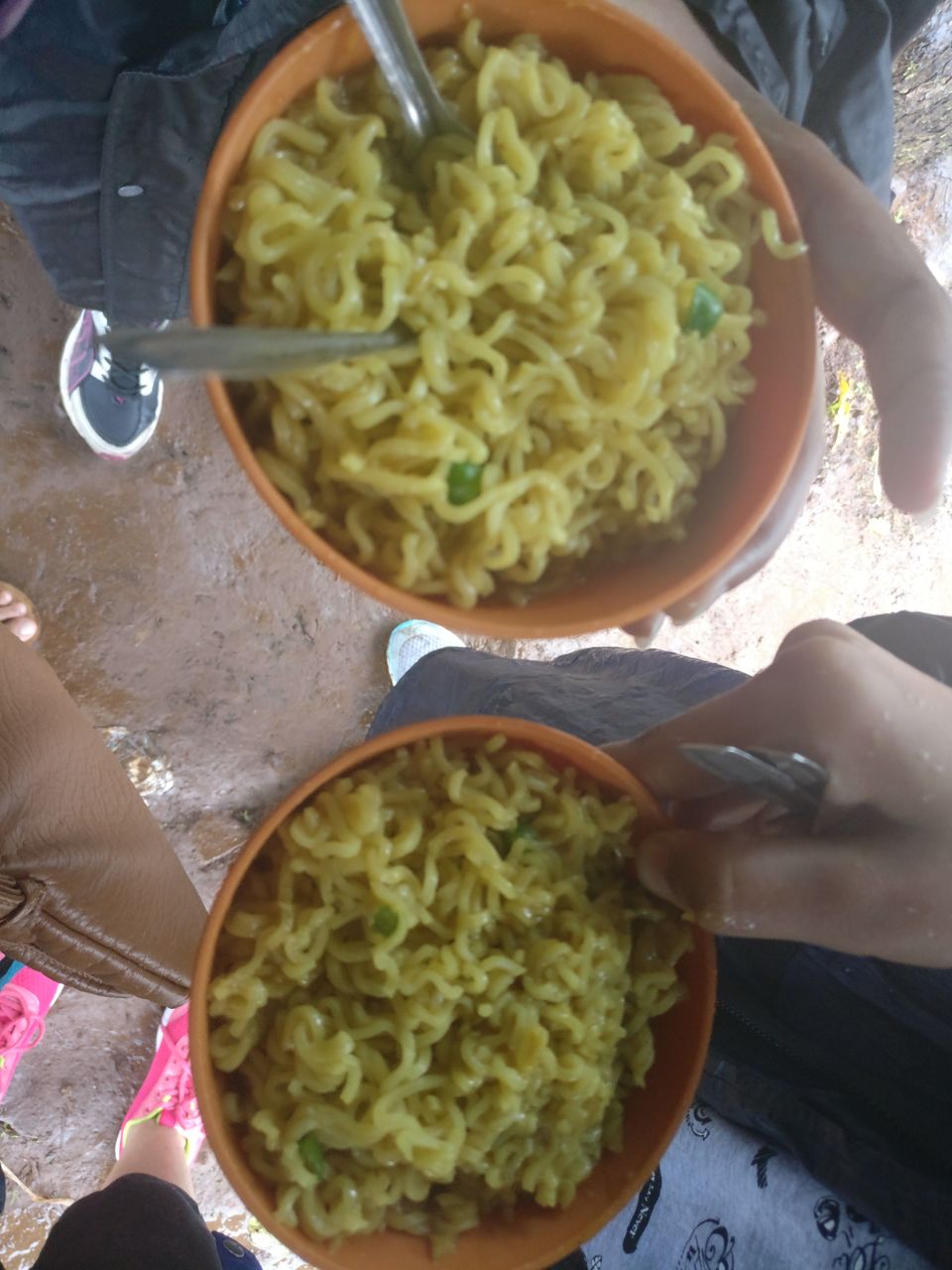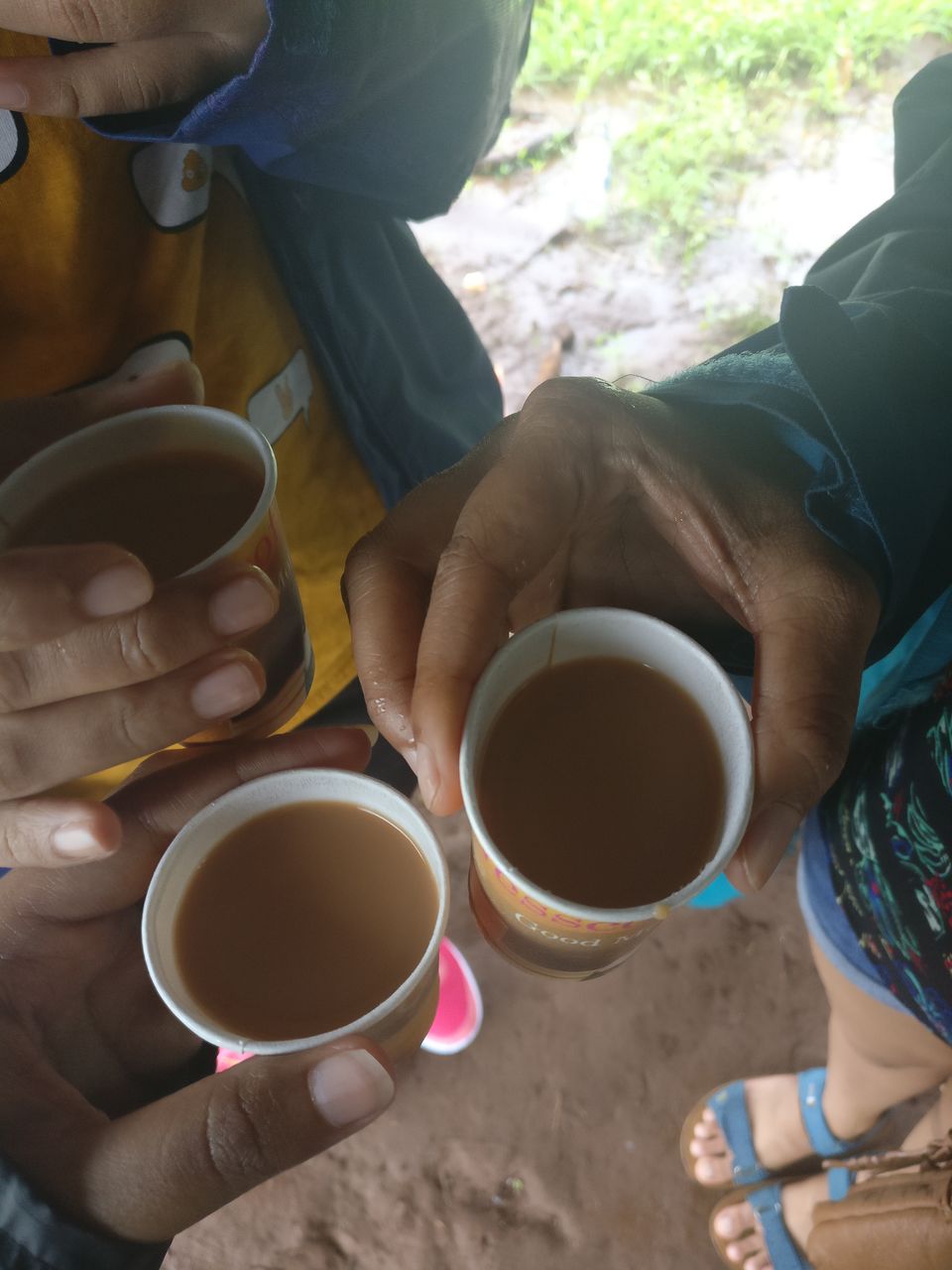 Bhavli Dam - it was almost foogy and hazy by the time we reached this place. Backwater on both sides and no one on that heavily rained road except us. So I took some moment to soak into the beauty of the nature satying quiet for sometime and just poring over the water.We had dinner at the hotel itself and watched ye jawani hai diwani :)
Day 2 - Bhandardara
Our next destination was umbrella falls in bhandardara. Bhandardara is a vilage near Igatpuri. It has many mighty hilltops of shayadri range. Kalsu bai tops the list. It is infact teh tallsrt hill in shaydri range.
We had no plan to trekk however. We just took a sight of kalsubai mountain. After that headed to umbrella waterfall which gets formed by the water relased from Wilson dam. the way to the awterpark seemed to be shot of a miniature jungle. We climbed to the top to have a view of waterfall.
The sight was truly amazing. We sat there for a while enjoying and feeling the cool brezze carrying tiny droplets of water near the waterfall. did not try to under the fall as it was not so safe.On the way back we had maggi ,tea and bhajii ofcourse.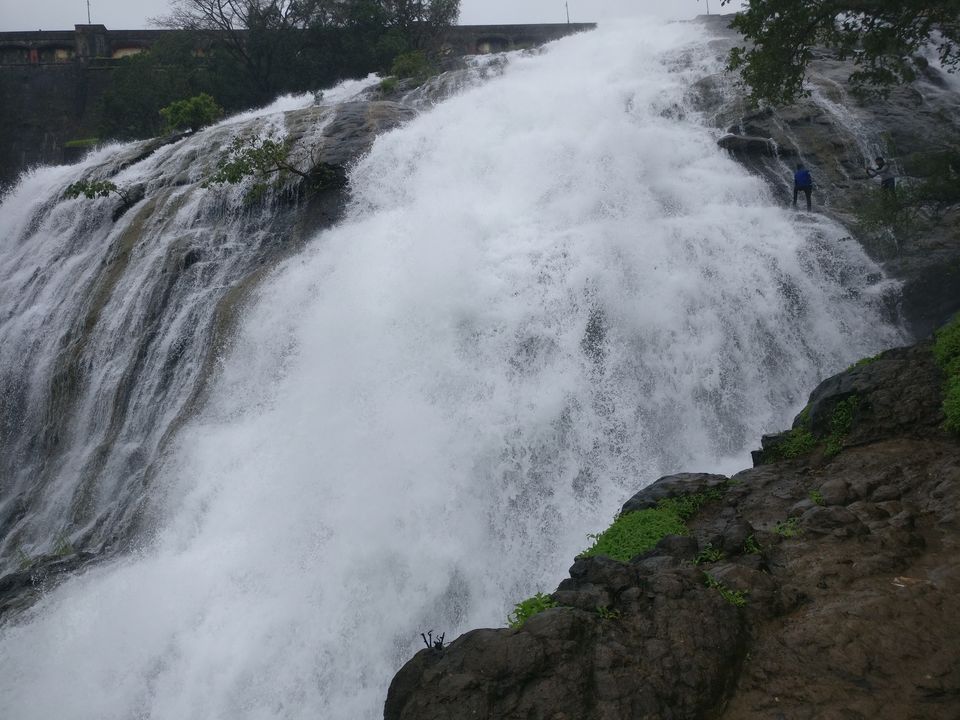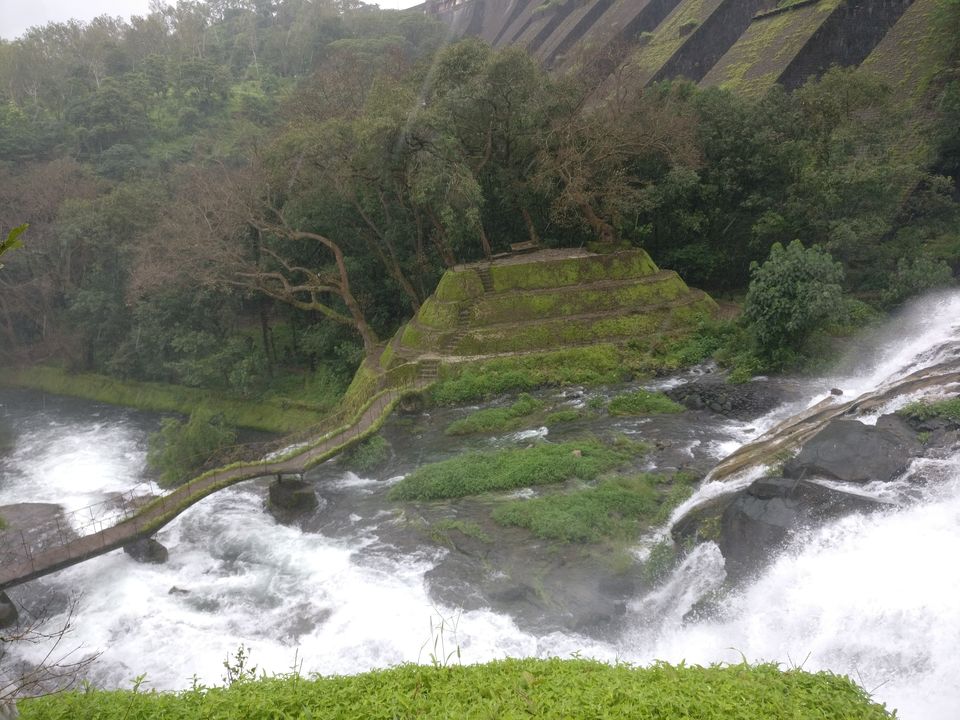 Next was the Rhanda falls - It was the most beautiful sight in those two days. This waterfall falls beside a temple reverred much by the local people there.
It was little messy because of that. Besides, the whole scenery was breathtaking. Water taking different forms, somewhere still and silent and then falling with a strong force making grudging sounds and after that getting self-pacified moving ahead with an aura of calmness and peace. We also got to do some boating on the overflowing backwater of Rhanda falls.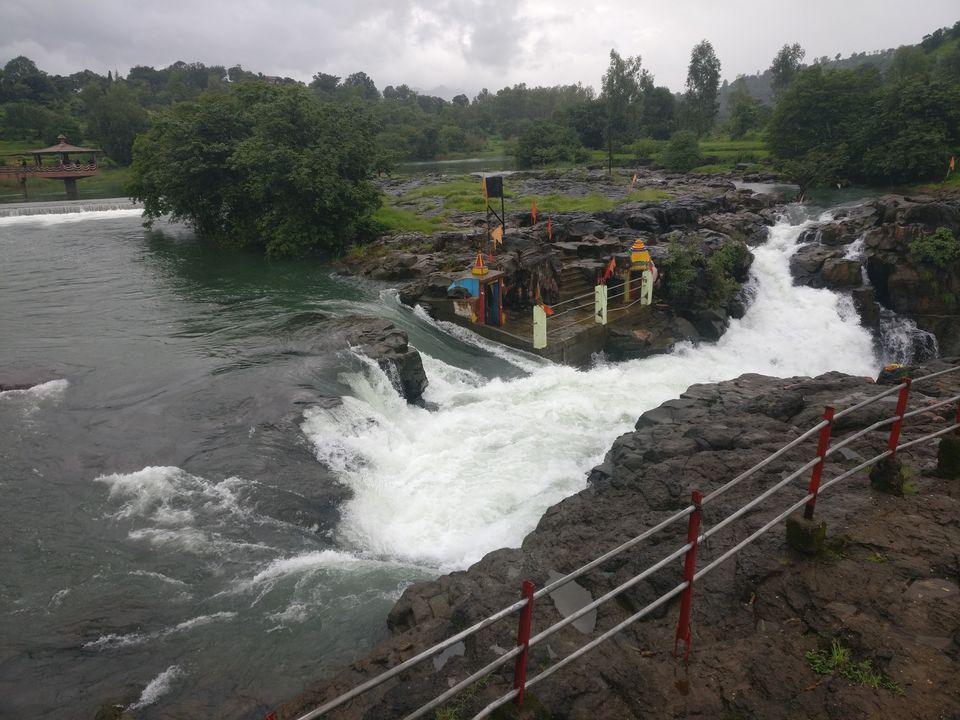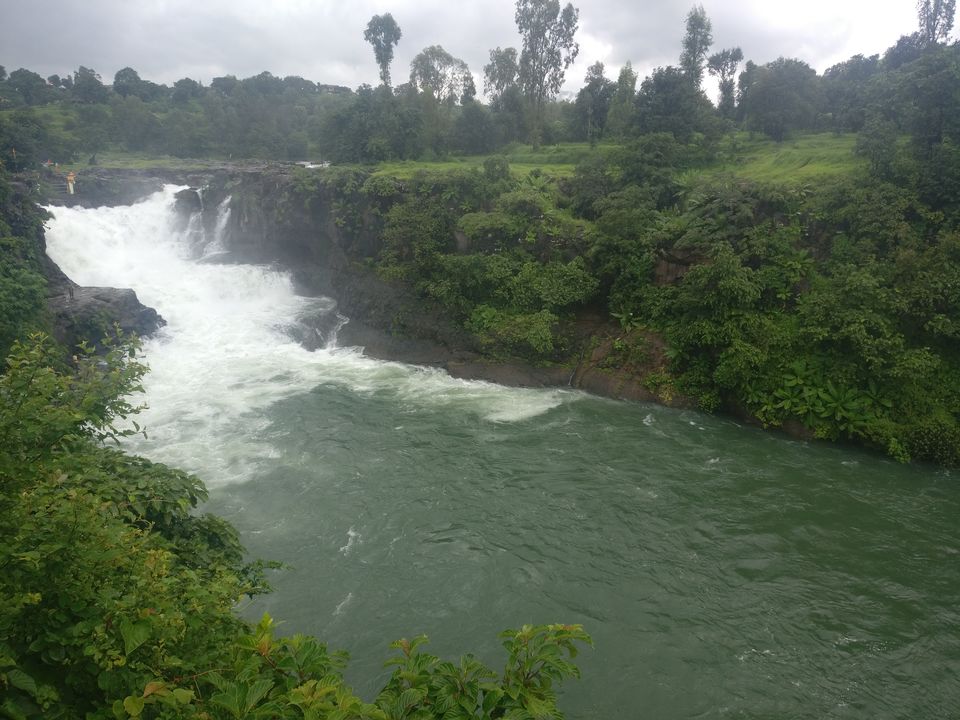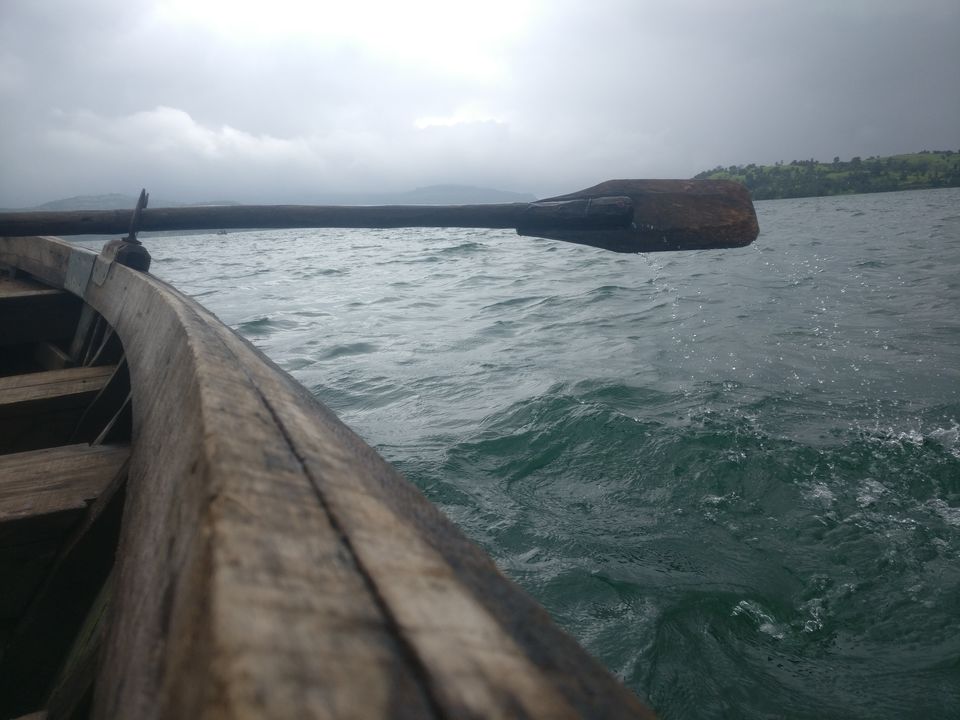 It was past evening and we headed back to the hotel ,packed our bags for our return back to city life.
Travelling breaks the monotony of daily life . Discovering the new places,exploring the varied culture fills one with not only knowledge but brings us a change in our outlook to life and keeps our soul afresh and motivated.
Waiting for an another trip....