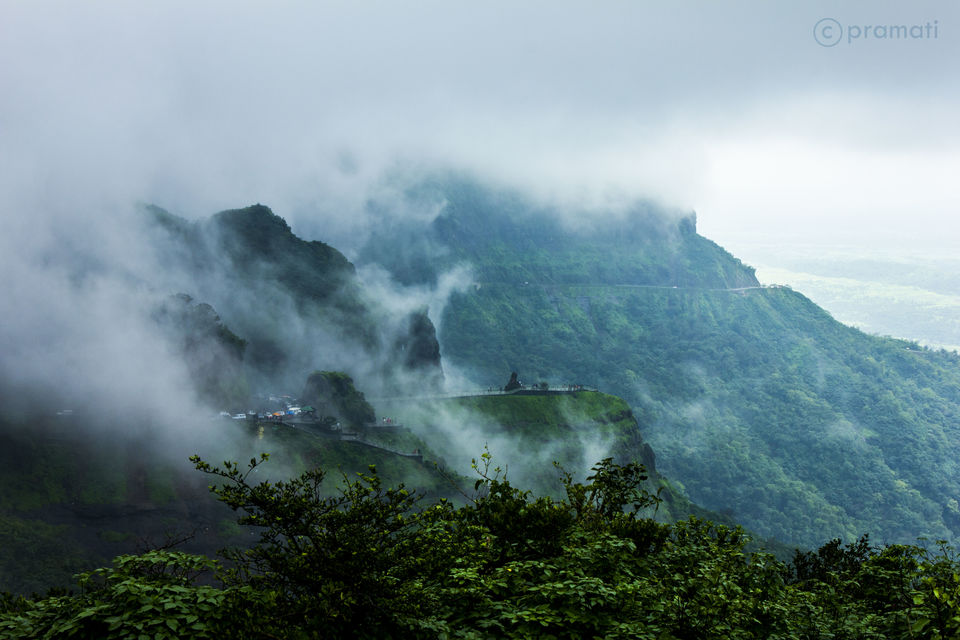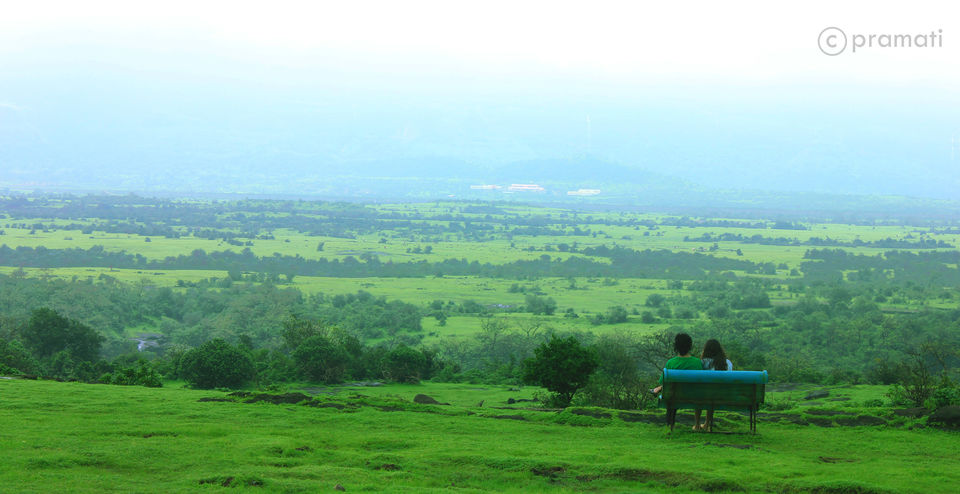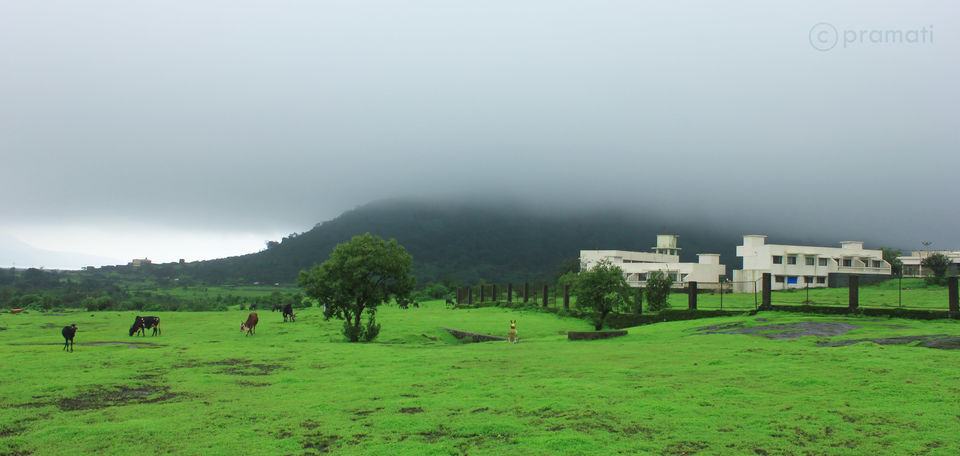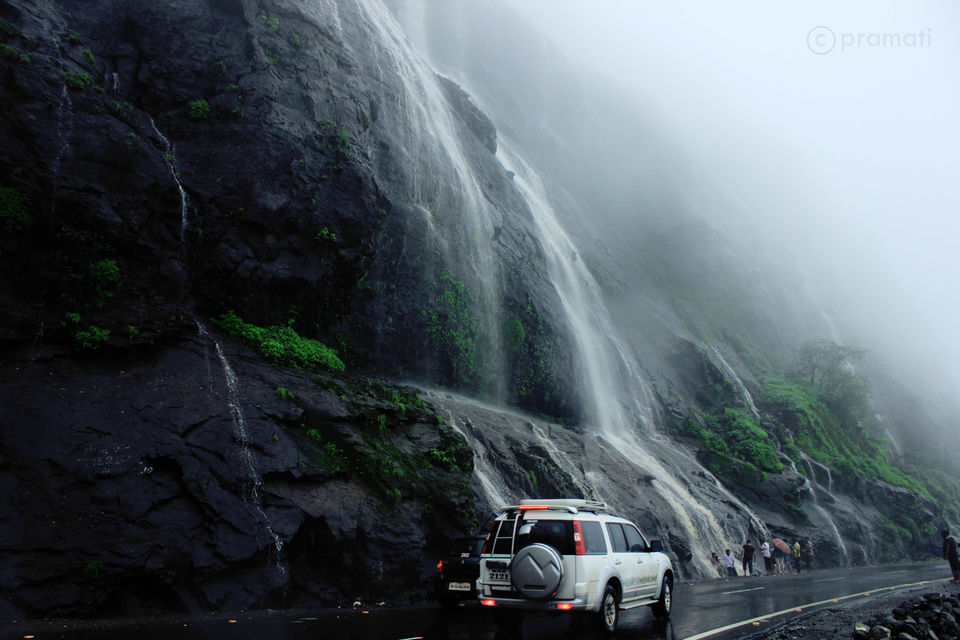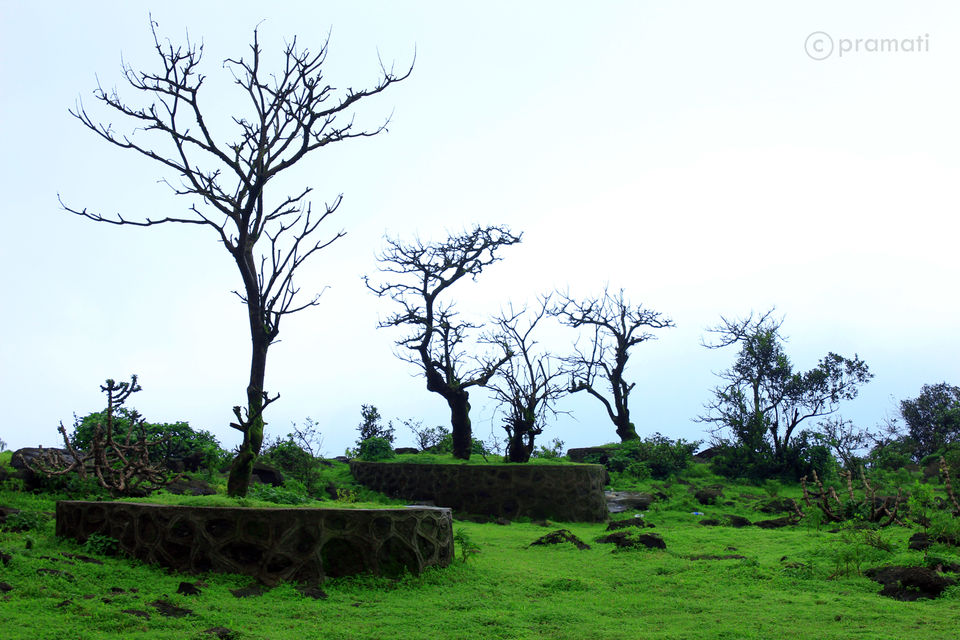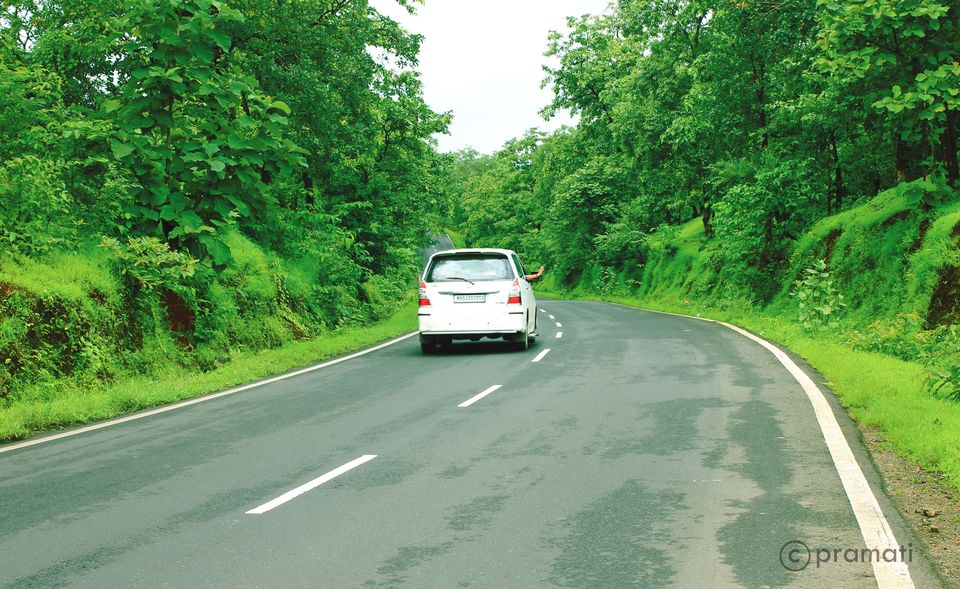 It is common knowledge that monsoon is Mumbai's most awaited season. This has mostly to do with the fact that Mumbai doesn't have any other season sans the scorching summers throughout the year!Now, Mumbai's most loved hill station is of course, Lonavala. To get a taste of the miniature Niagara Falls, people throng in numbers unencumbered!People who are visiting Mumbai in monsoons and would like a little seclusion in the same ambience can try out an alternate option. Malshejghat. Situated at a distance of 154km from Mumbai and 130 km up north of Pune, it falls in the Thane district of Mumbai, the nearest railhead being Kalyan.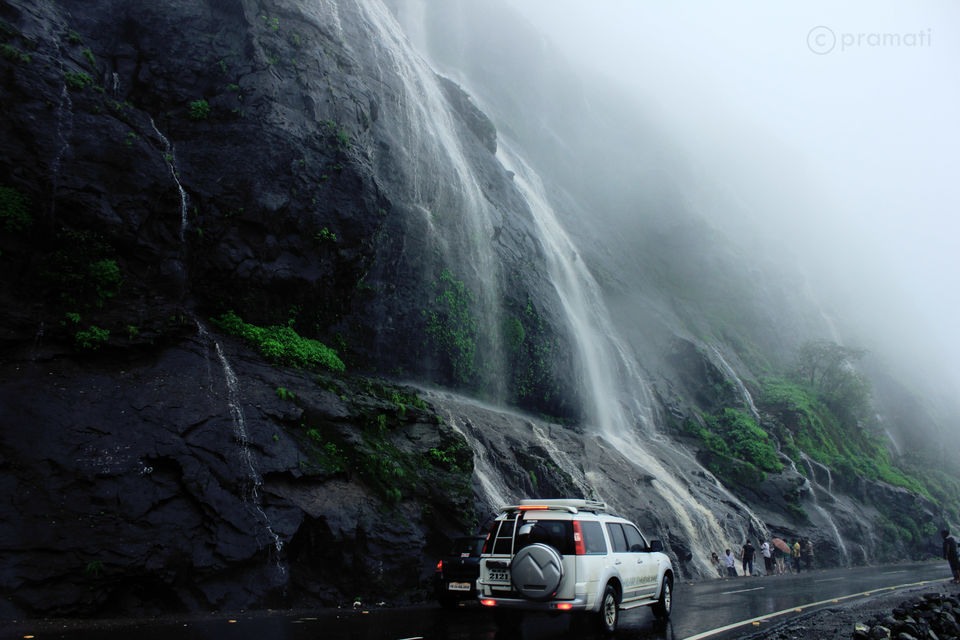 One can easily make a day-trip out of it. By road it takes around 2-4 hours, depending on what part of Mumbai you are staying in.Best time to go to Malshejghat is during early monsoon, when not many people would flock to it.We, a bunch of 5 college friends booked a cab for the entire journey INR 3000 starting from Navi Mumbai. With the music blaring in our ears, we left early morning at around 8 am and reached the Ghats by 11: 30 am. We halted for food and snacks in between; there are small dhabas along the road which you can always count on for a good poha and tea!Once the Ghats begin all you see is vast stretches of green and rising hills dripping water like leaking faucets from all over. The clouds hover like ounces of soft cotton waiting for you to catch hold of them.The wind becomes slightly cold, just enough to make you ease down from the Mumbai heat and humidity.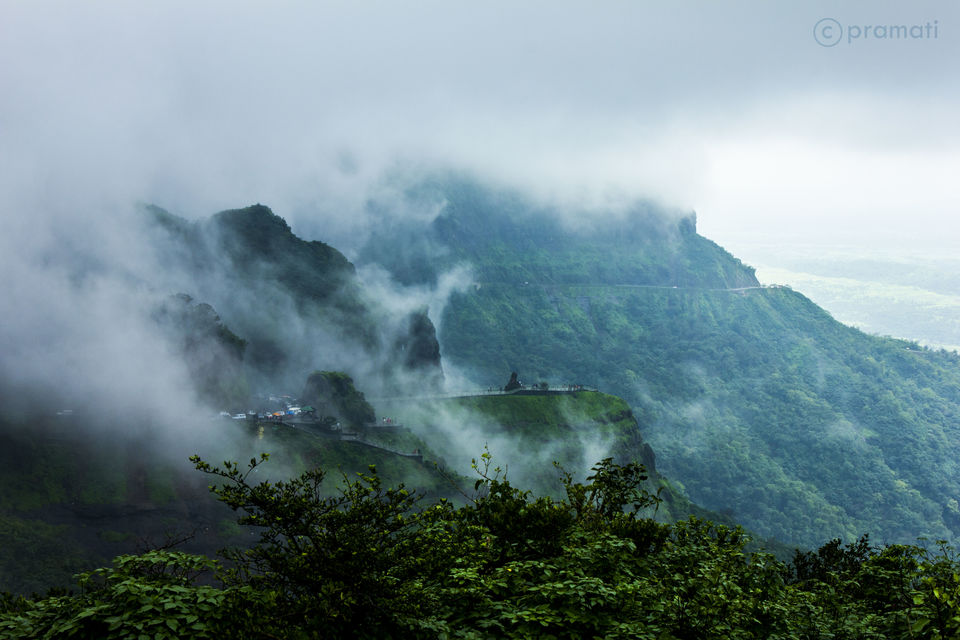 We headed upwards until we started passing a lot of waterfalls falling beside the road. Unable to figure out where to stop we halted at a point where the visibility went down too low due to the cloud cover.We got ourselves out and gorged on omlet , vada pav and tea available at a lot of stalls outside.
We walked down till we could see a clearing; fortunately we had got ourselves to the view point behind the MTDC Resort. It is something you shouldn't miss while you are here. People who would like to enjoy this peaceful getaway for more than a day can stay at the MTDC resort, which are the best bet here. There are other small resorts too if the place of stay isn't such a big concern for you.We waited at the viewpoint and gazed at the amazing valley view then walked ahead till we reached the far back of MTDC resort. The view from here was spellbinding.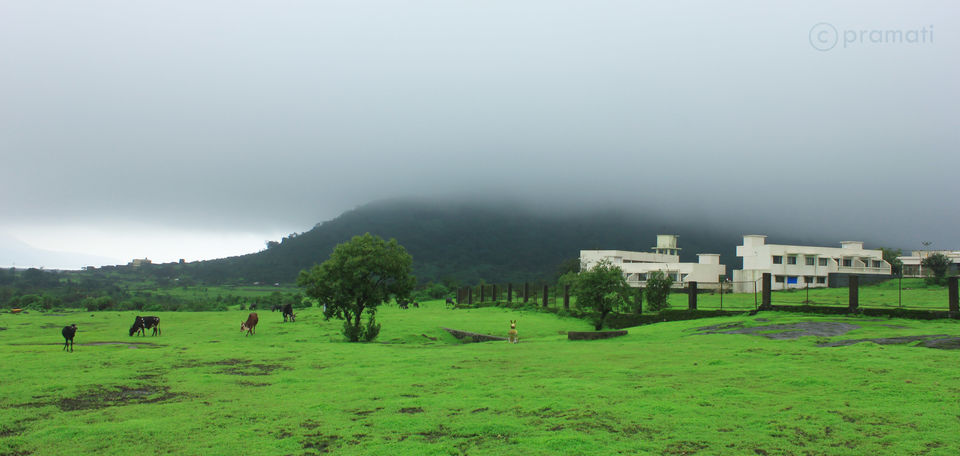 A sudden fall of height and miles of grassland where you could see animals grazing and the far off mountains playing hide and seek as the clouds enveloped them time and again.We stayed there kaput, all in silence walking barefoot down towards those grasslands listening to the tiny gurgling streams.What broke our solitary walk was the sudden outpour of rain! Getting drenched was the sole aim of the trip so rains were most welcome! After a walk back to the car parking we then went straight to the nearest waterfall.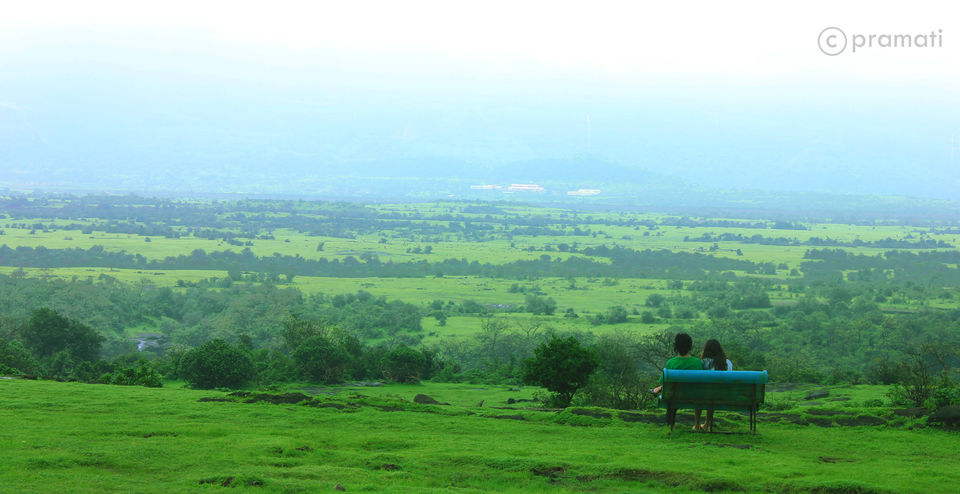 The water was bone chilling and the force was strong enough to shake our stiff muscles. Shivering and laughing we came out , our stomachs growling with hunger. What next, we attacked the corn stalls. The corn was hot and tasty along with a cup of simmering tea.We left the place at around 4pm and reached back at 7pm. The sudden change was traumatic, from the hills to the city in the blink of an eye.But what needs to be done, needs to be done.Malshejghat is not very secluded at all times. You might find a lot of crowd in the peak season but if you're ready to walk towards the road not taken, you will find quite a few secluded spots that will make the trip a memorable one.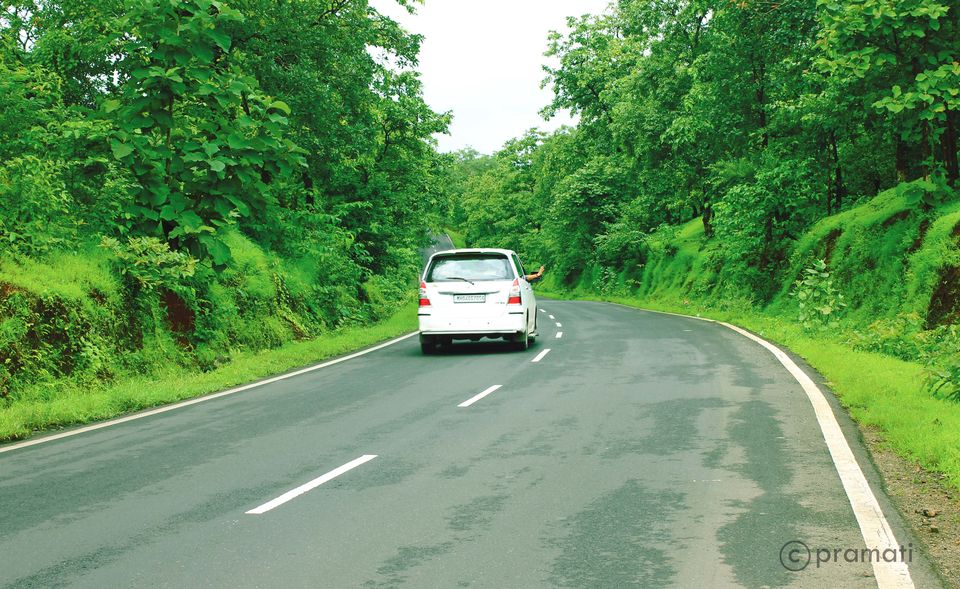 At stone's throw distance from Mumbai or Pune, Malshejghat is a one-day vacation for the nature lovers who can not afford to spend time or money on far-off moutain trips!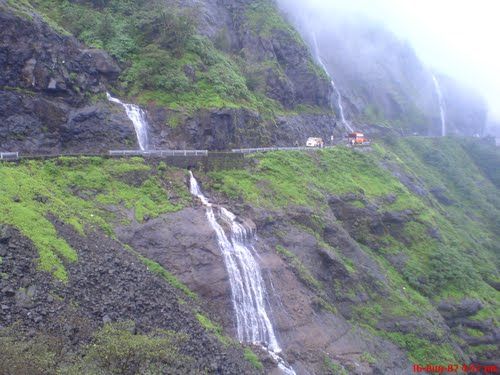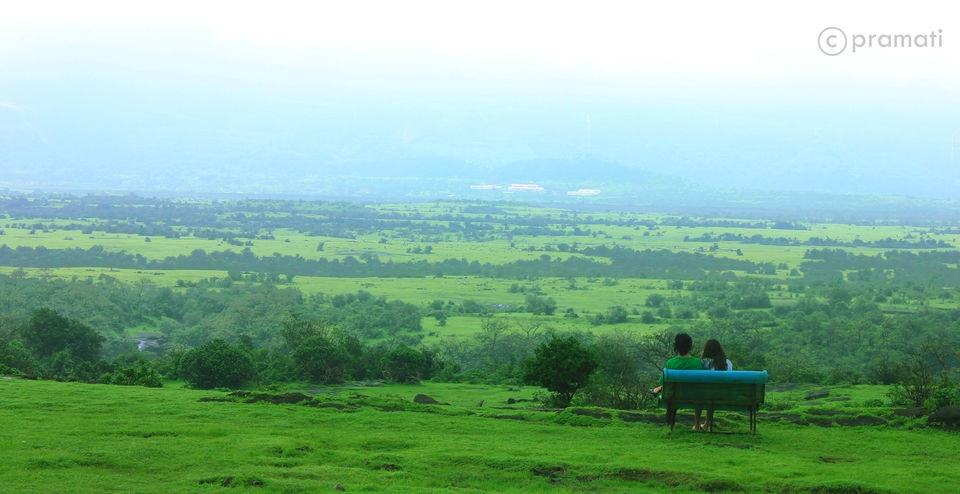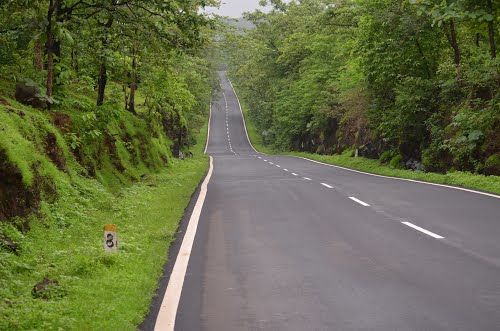 Maharashtra Tourism Development Corporation(MTDC) Resort holds a breathtaking view to the western ghats while being very affordable and comfortable at the same time. You can visit Shivneri Fort, birthplace of Shivaji, which is approx 40 kms from this place.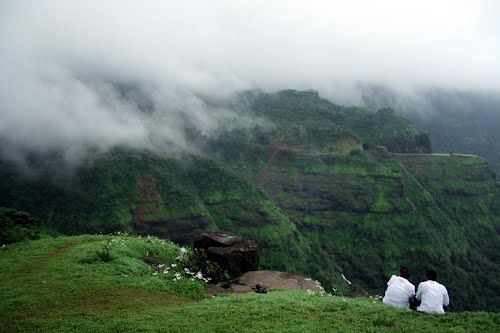 Frequent searches leading to this page:-
tourist places in pune, maharashtra tourism, tourist places in maharashtra, best tourist places in maharashtra, maharashtra ecotourism