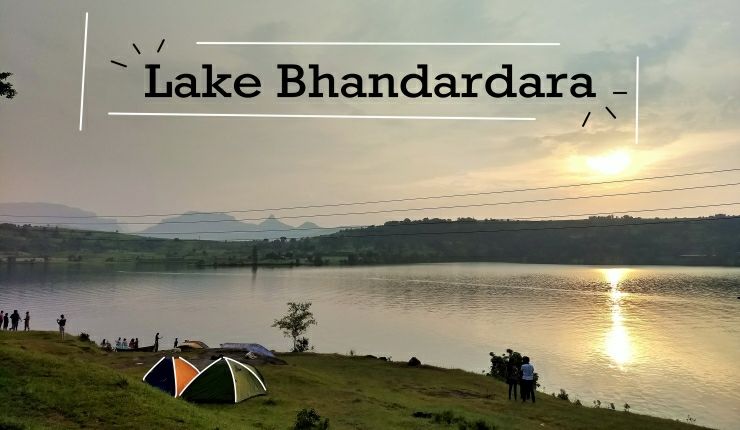 Yeah!!..weekend getaway to one of the most popular spots near Mumbai...so me & my friends visited Bhandardara village, the much known tourist spot during monsoons due to the beautiful waterfalls and lush greenery around the locality.
Bhandardara is situated near to Igatpuri or I would say on the western coast in Ahmednagar. It is approximately 165 kms from Mumbai, 62 kms from Kasara railway station and 45 kms from Igatpuri. It's almost 4 hours drive from Mumbai and easily accessible by train or driving your vehicle can be even more perfect.
How to reach??
- We started from boarding a local train from Thane to Kasara which took around 2 hrs.
- Further from kasara we planned to travel by MSRTC bus to Akole or Sangamner and from there to our destination. But luckily we got share taxi that dropped us at Bhandardara. The ride in share taxi is cheap but quite congested though.
- There are n no.of buses from Kasara railway station towards Nashik and Ghoti. Also, another route is from Ghoti which is 40 kms from Bhandradara.
It took us around 2 hrs. to reach Resort MTDC, where we booked a room prior to the visit. The location is absolutely picturesque and peaceable. The resort is 2 mints walkable distance to Arthur lake which is also known as Bhandardara lake. so if you want to spent a quiet evening with your friends or family, then this is it!!
At around 2 in the noon we were in our hotel room at MTDC lake view resort. It was an economic room, manageable for a night stay and also it provides proximity to some beautiful must visit spots.
MTDC is a very old property, they have n no.of rooms to offer, the AC rooms are much better but the cost is twice the economic ones. If you are planning to stay at this resort then make sure to book rooms at least 1 month prior to your visit.
- Randha falls.
We freshened up and after having lunch we headed for sightseeing. Randha falls is one of the famous and most scenic spot in Bhandardara, it is approximately 9 kms from the resort, so we hired a taxi to reach there. The locals are very helpful, they will guide you about the taxi charges and sightseeing, also the hotel staff will provide you with basic info of taxi charges and spots around the locality.
Although it was not raining as it is the end of monsoons so the water fall was not that ferocious but it was kind a pleasant view. The clear water of the Pravara river falls from a height 170ft into a magnificent canyon, however for the more pleasant experience the Best time to visit this place is during peak / end of monsoon. Means July-Aug- first week of Sept.
- Arthur lake.
It was 4 in the noon, since our phone memory was almost full with gorgeous pictures, we decided to head towards Arthur lake, which is popular among tourists for lake side camping, is now popular as fire flies camping. The view was spellbound. The lush greenery, Surrounded by the mountains of Sahyadri ranges, restful and relaxing blue lake water with stunning view of the sunset, also it was hardly crowded which was an icing on cake, what else you need to rejuvenate??? ...You will also find boat ride, which will charge you 150 rupees per person. The view of the lake and the surrounding was profoundly striking that we couldn't stop ourselves from clicking more and more pictures. Till then it was 6 in the evening, so we chilled around the lake enjoying the peaceful view of the sunset. Eateries are also available around the lake, so you can binge on hot maggi and tea.
Many of the sights have specific timing for tourist visit. Make sure you plan your visit according to it.
We enjoyed the pacific sunset at the lake, had dinner and some fun time. we crashed on our bed and next morning around 10 we checked out and headed to explore Wilson dam.
- Wilson dam.
Wilson Dam or Bhandardara Dam and umbrella falls which is hardly 10 mints from MTDC. Wilson Dam is the famous tourist spots in Bhandardara, it is constructed alongside the Arthur Lake. This dam is located on the Pravara River. It is around 750 m above the main sea level. There is a beautiful lush green garden at the base of the dam. In the monsoons, when the water level rises the gates of the dam opens itself to release water into the plains, otherwise the dam opens at 12 pm and shuts at 3 pm. Once you climb the rocks up towards the waterfall, the view is spellbound. The sprinkles of the water are soothing. Apart from the beauty of garden the exquisiteness of the lake is also attractive. The striking Umbrella Falls is another major attraction nearby the dam which is formed under the Wilson Dam and the force by which the water falls on the naturally placed rocks that gives an impression of an umbrella. They have made a nice walkway where you can walk and get a best view of the fall. Eateries at the entrance of the sight with some delicious snacks are hard to resist.
- Saandhan valley.
Another main attractions is Saandhan valley, located near Ghatghar dam, samrad village. Sandhan valley is a vast flat land nestled between the three famous peaks of this region - Alang, Madan & Kulang. It looks like a huge bowl from above. It is known Wonder of nature coz it provides striking view of reverse waterfalls and one of the best trekking experience during monsoons. At the end of valley you get magnificent view of high cliffs & deep valleys.
While you drive along you will see plenty of tourists spots, each corner of your drive is waterfall, lush greenery, lakes, mountain ranges, a beautiful and must visit place in monsoons.
After our sightseeing we reached Kasara railway station by share taxi and boarded train to thane.
Points to remember:
Stay at MTDC, Rs. 1200 per night. Also there is anandvan resort, yash resort which are popular among tourists. check by Trip advisor to get the best deal.
Food approx. Rs. 600 per person.
Spots to visit are Arthur lake, Wilson dam, Randha falls, Umbrella falls, sandhan valley, amruteshwar temple.
Share taxi from Kasara to bhandardara Rs. 120 per person.