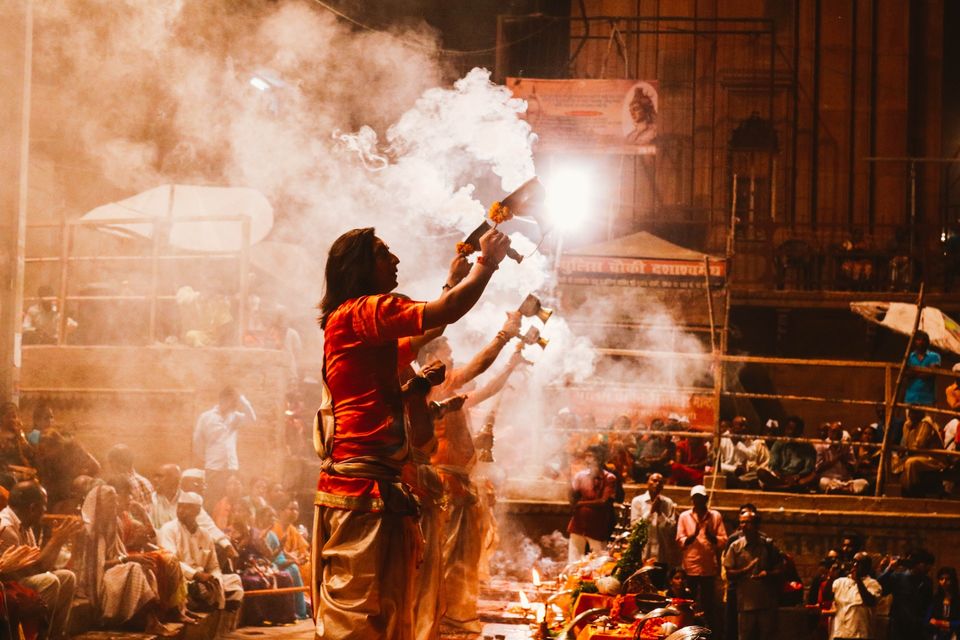 When I think of a festival, I instantly get nostalgic, thinking of the cleaning sessions at home and the food preparations. The best part about being in India is celebrating diverse cultures, trying different foods and meeting people from a completely different background yet sharing the mutual feeling of joy! Many States in India are gearing up to celebrate at their own cultural festivals with accompanied by music, traditional dances, food and much more!
These 10 local festivals are the best way to celebrate whilst you get to travel and experience the joy of being a desi!
10 Festivals in India Starting November 2022
1. Ganga Mahotsav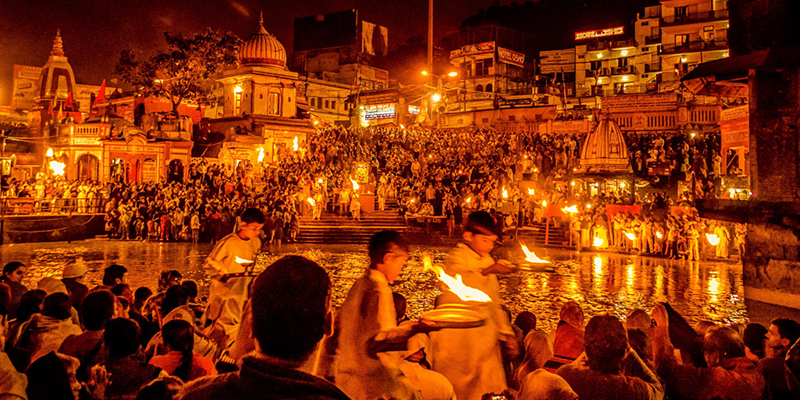 What is the festival about: Ganga Mahotsav is a tradition that is going on for thousands of years in Varanasi. Watch this spiritual festival of lights by the banks of Ganges river that goes on for five days. Thousands of diyas are set up on Varanasi Ghats' staircase that makes the sight a behold experience. Varanasi has around eighty ghats and all of them brim with diyas, rangoli accompanied by chanting of mantras during the Ganga Mahotsav.
When: 8th November, 2022
Where: Varanasi, Uttar Pradesh
Reasons to attend: Witness Ganga aarti, with an intention to destroy your sorrows. You can float oil lamps down the river from the comfort of your boat as the Diwali lights brighten the ghats. Several cultural programs are hosted on this day whilst showcasing different arts and crafts from the stalls on the side. During the day take part in playful activities like kite flying, rangoli making, and Indian style wrestling!
2. Kartik Poornima Festival
What is the festival about: Dev Diwali is celebrated on Kartik Poornima, which is essentially the fifteenth lunar day of November–December month. This day is considered as one of the most auspicious days for Hindus, Sikhs and Jains. This day is also celebrated as the 'Jain Festival of Light' by those who follow Jainism.
When: 8th November, 2022
Where: By the banks of Ganges
Reasons to attend: Celebrate from the banks of Ganges to forget all the sorrows and celebrate happiness by lighting lamps.
3. Wangala Festival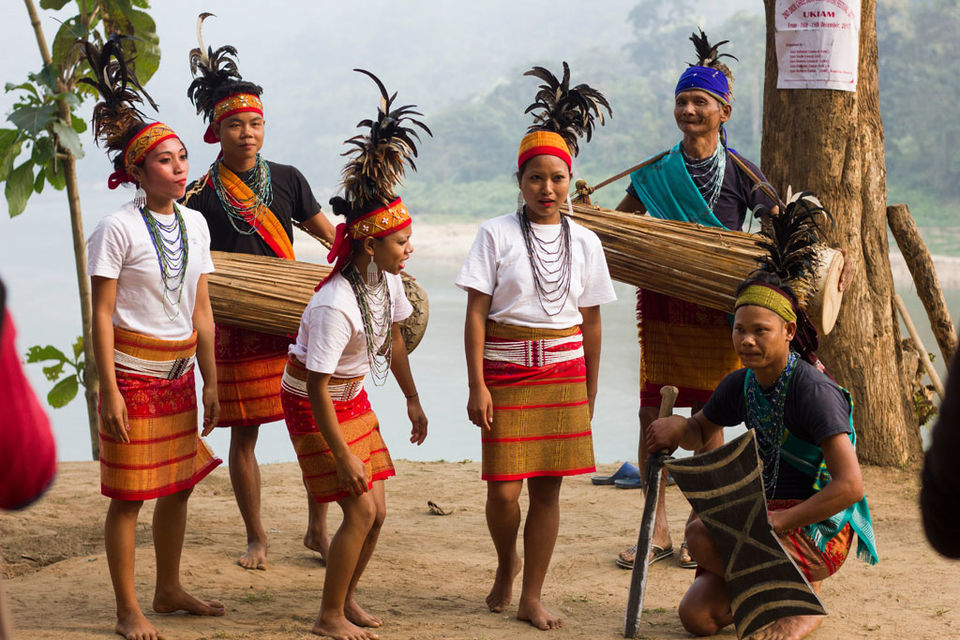 What is the festival about: Wangala festival is celebrated as a post-harvest festival by the Garo tribes. This festival is also considered to be a thanksgiving of sorts to the Sun God or Misi Saljong. Also known as 'The Festival of Hundred Drums' it was first celebrated in December of 1976, and slowly gained popularity attracting hundreds of tourists every year. During the celebrations the girls in the village perform different kind of dances as the men play drums and bamboo flutes to the tunes of the folk songs of the region. 'Dama Dagota', a traditional dance is performed to the tunes of various folk songs.
When: 11th November, 2022
Where: Garo Region, Meghalaya and Assam
Reasons to attend: Experience the hills and valleys echo with the beats of drums. The celebrations can sometimes last a whole week. Learn the culture of Meghalaya and Assam through this festival as the Garos attempt to preserve and promote their cultural identity. So if you are planning to visit the North-east in November, make sure you do not miss this extravaganza of dance, music and culture!
4. Pushkar Camel Fair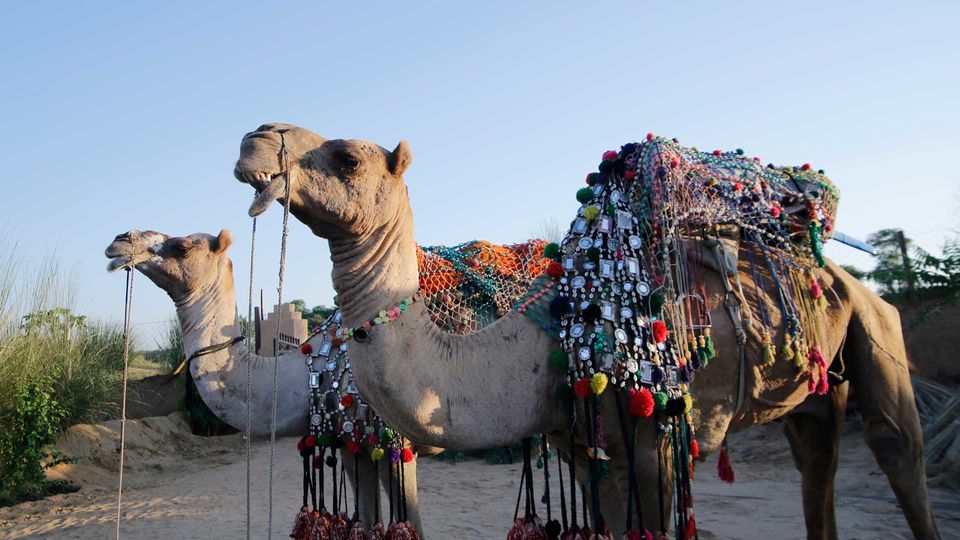 What is the festival about: Pushkar Camel Fair or Pushkar Cattle Fair is held at the end of October or November during the full moon. One of India's most highly-rated travel experiences, witness a spectacle that attracts more than 50,000 camels, horses and cattle, 8,00,000 tourists and 60,000 expats from across the world! Visit the tiny desert town of Pushkar situated on the edge of the Thar Desert for a thrilling experience.
When: 1st - 9th November, 2022
Where: Pushkar, Rajasthan
Reasons to attend: The Thar Desert comes alive with this colourful fair. This year with the addition of international balloon celebration, you can fly over the Thar desert with mesmerising. Immerse yourself during the day in the celebrations of the fair and by night, a musical concert will be conducted for entertainment.
5. Rann Utsav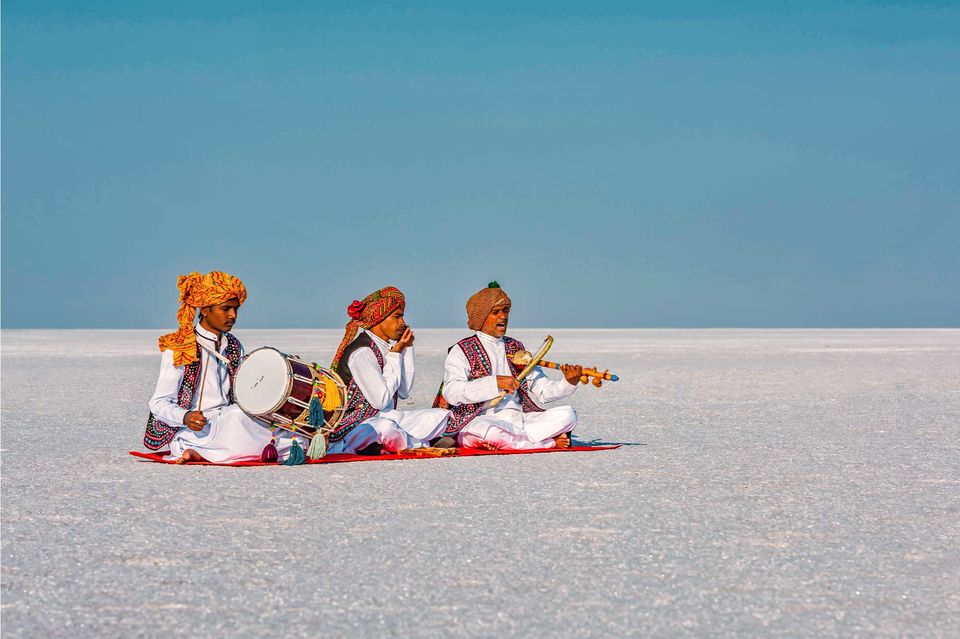 What is the festival about: The Great Rann of Kutch in Gujarat is known for its contrasting and awe-inspiring landscape. But to top it all, there's a four month long desert festival that makes this place a must visit! Rann Utsav is a celebration of culture, traditions, local handicraft, food and generous Kutchi hospitality of the region.
When: 26th October, 2022 to 20th February 2023
Where: Kutch, Gujarat
Reasons to attend: This is a version of desert carnival that takes place in Kutch of Gujarat. The days are filled with dance, folk music, handicraft stalls, adventure sports in desert, food stalls, local excursion and much more. By night, you can find numerous luxury and basic tents on the desert sand for an experience like no other.
6. Guru Nanak Jayanti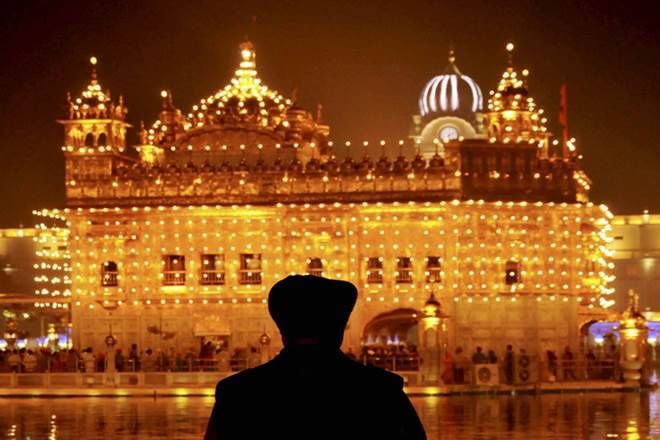 What is the festival about: Also known as Guru Purab, Guru Nanak Jayanti is the celebration of the birth of the first Sikh guru, Shri Guru Nanak Dev Ji. Celebrating the birth anniversary of the first guru of Sikhs, this is widely celebrated in all Gurudwaras all over the world but to witness the magic of Golden Temple, you have to be there in person!
When: 8th November, 2022
Where: Golden Temple, Amritsar
Reasons to attend: On November 19th, the Golden Temple in Amritsar is decorated with numerous lights. A holy book will be taken in a procession out of the temple. Followed by numerous musicians and people showcasing their art lights up the entire place with joy.
7. Bundi Festival
What is the festival about: The most awaited moment of Bundi festival or Bundi Utsav is about to come! The main ritual of this festival is when men light earthen lamps, which are then handed over to women to let go on the river. This major occasion is all about celebrating culture in a unique style. During this festival, the small town of Bundi in Rajasthan comes alive with colours and artisanal talent. The bustling sound in all around areas and crowd of tourists encourages traditional folk dance and music performances.
When: 11th - 13th November, 2022
Where: Bundi town, Rajasthan
Reasons to attend: There are so many things you can experience during this three day festival! During the day watch the art performances, cultural events, competitions and art stalls. The night sky shimmers with the fireworks and food stalls are set up everywhere. From Kabaddi competitions to camel races, all the three days are filled with enthusiasm and colours!
8. Majuli Festival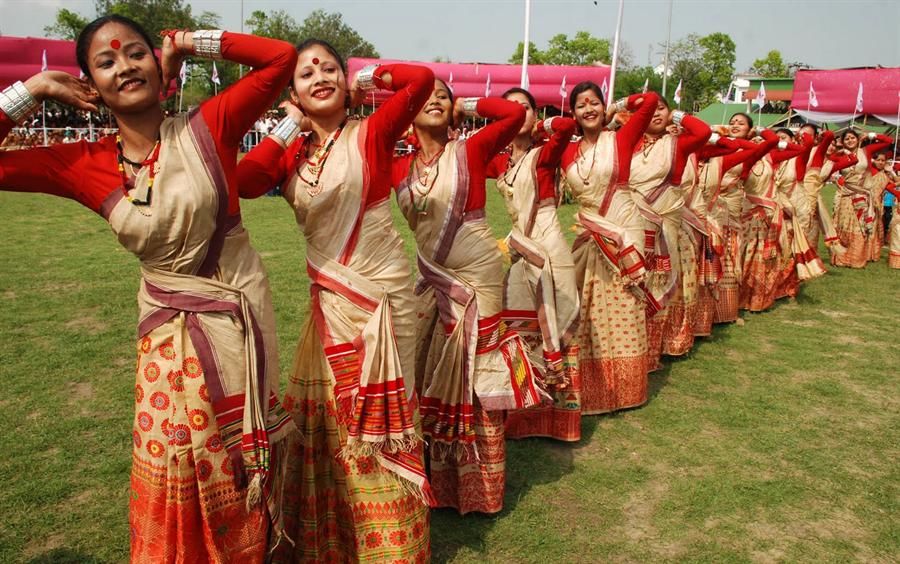 What is the festival about: Majuli festival is one of the major festivals that draws visitors to Assam, the gateway to the Northeast. It is held in Majuli, the largest river island in the world. Located on the river Brahmaputra in Assam, it has been a center of Vaishnavite culture in Assam since the 16th century. There are a large number of monasteries or Satras in the state which reflects its neo-Vaishnavite culture. The Majuli festival is marked by several cultural programs and exhibitions.
When: 21st – 24th November, 2022
Where: Majuli, Assam
Reasons to attend: The Majuli Festival is a major tourist attraction and lets the visitors have a glimpse of the culture and traditions of the island. Alongside several cultural programs there is also a food festival which displays local delicacies of the state and of the tribes in Majuli in particular. Many artists and artisans come to exhibit to showcase their handmade products. Some of these products include garments and traditional handicrafts, bamboo products and locally made cane.
9. Sonepur Mela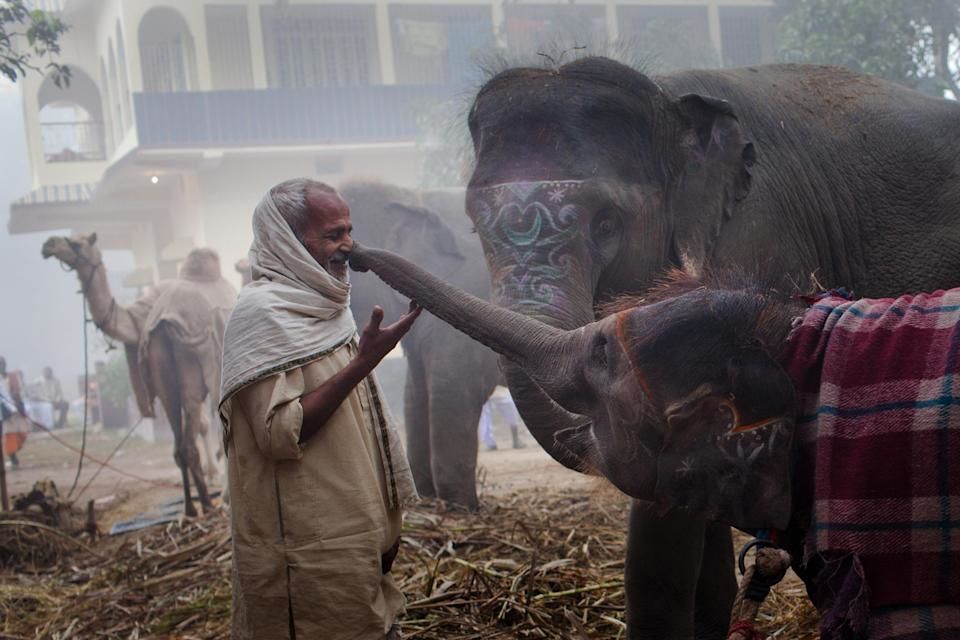 What is the festival about: Sonepur Mela is celebrated in the Sonepur region in Bihar on the banks of River Ganges. Also called as the Kshetra Mela, the Sonepur Cattle Fair is the biggest cattle fair in India and attracts visitors from across Asia. It can be traced back to the 4th century BC, to the Mauryan Empire.
When: 20th November - 5th December, 2022
Where: Sonepur, Bihar
Reasons to attend: Apart from cattle trading, this festival is famous for circus performances, martial art performances, fair rides, dances, magic acts and so on. However, due to wildlife protection laws, there are restrictions on the trading of animals. Experience a dip in the river and sunrise bathing is an important pilgrimage activity. You can skip this totally and just come to watch cultural programs while you are staying in your tourist camps in the grounds.
10. Hornbill Festival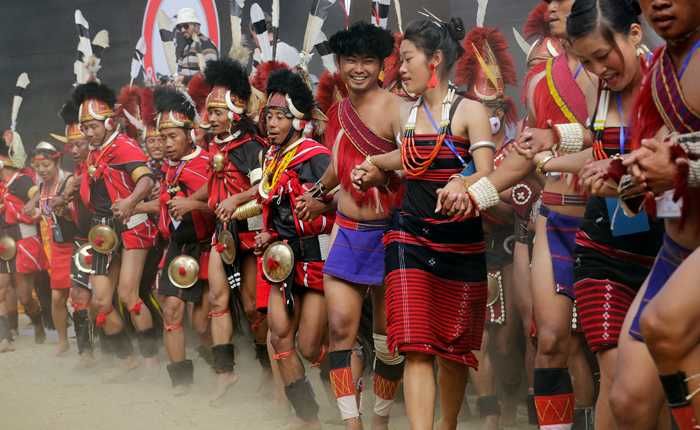 What is the festival about: The Hornbill Festival is celebrated by one of the largest indigenous warrior tribes of Nagaland. The people of Nagaland have a rich tradition and they maintain their unique heritage and customs. This week long festival is celebrated to show respect to their rich culture and folklore.
When: 1st - 10th December, 2022
Where: Naga Heritage Village in Kisama, Nagaland
Reasons to attend: Attend the famous 'Hornbill National Rock Concert', where bands from all over the country and abroad participate to compete. The energy is over the roof with concerts, night markets, pork eating competitions happening. Rich in culture and heritage, Nagaland is also blessed with lush green landscapes.
These upcoming festivities are a sign that it time to pack your bags and explore! Since travel is so much more than just seeing a new place, planning a trip around these festivals will give you a sense of knowing the locals, their cultures and being a part of their special day! Tell us in comments below which festival you are planning to attend in India. Let us know if we missed anything, and we will make sure to add your inputs too!
Ready to travel for free? Earn credits and redeem them on Tripoto's weekend getaways, hotel stays and vacation packages after the pandemic is over!
Explore the best of travel inspiration on Tripoto Instagram!