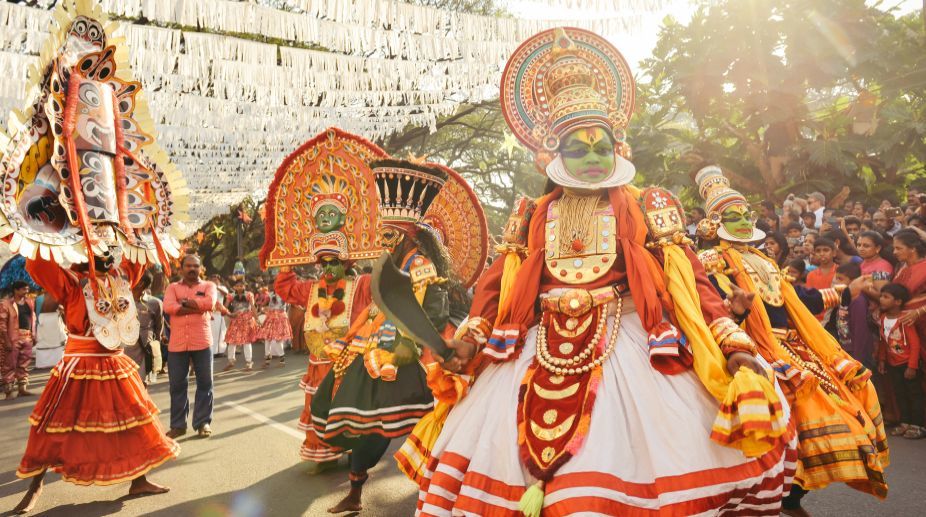 The diversity of our country is just mind numbing. With customs, traditions, languages, food and more, changing every couple of hundred kilometres (sometimes lesser). It is only natural then, that in a short span of two months, there would be several festivals happening in India. And if you are the one seeking an experience along with your travel, then these festivals or events listed below, promise to give you just that.
February, 2021
1. Rann Utsav: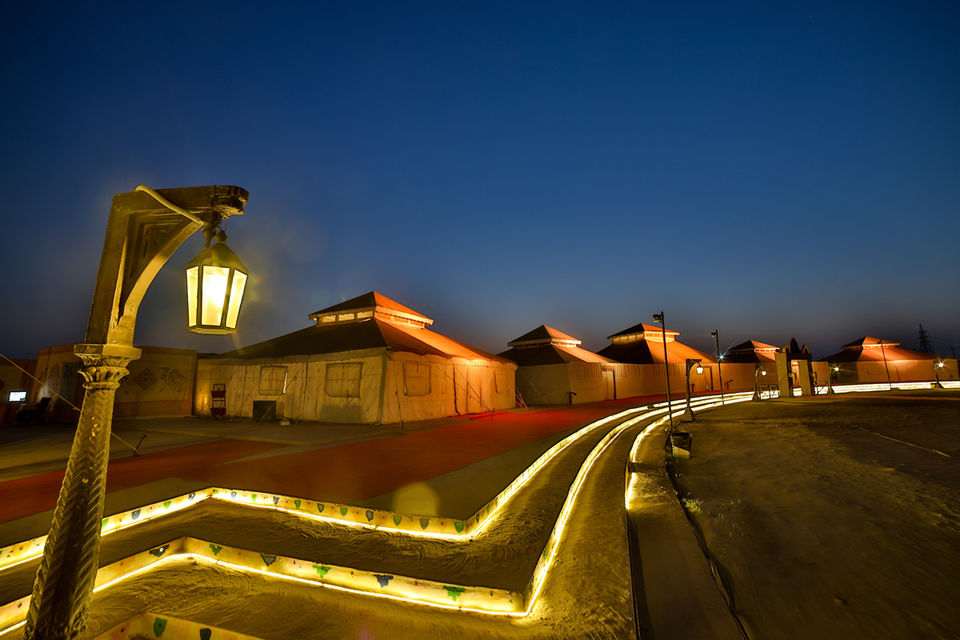 What: India's biggest white desert festival, the Rann Utsav is a four month extravaganza, showcasing the culture and traditions of Gujarat, Kutch in particular.
When: November 12, 2020 – February 28, 2021
Where: The Tent City, Dhordo – Great Rann of Kutch, Gujarat
Reasons to attend: To experience the vibrant culture of Gujarat, savour the beautiful and opulent tent setup, cultural performances – dance & music, Kutchi handicrafts, food, and above all to experience the great white desert (the salt flats of GRK). All details available here.
2. Jaipur Literature Festival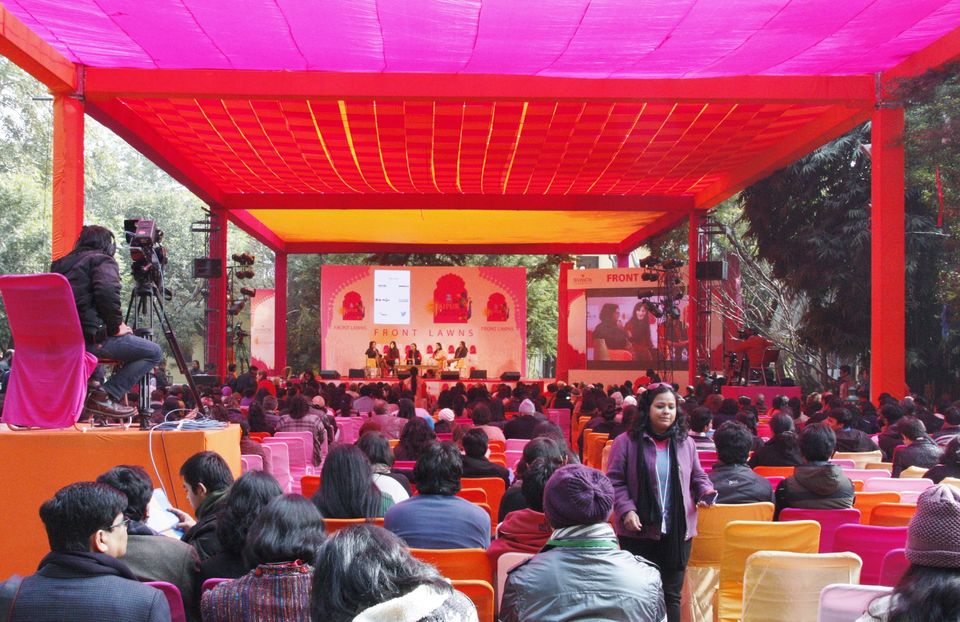 What: India's biggest literary extravaganza, the JLF attracts the very best from the world of International and Indian literature once every year. This year, among other stalwarts, Malala Yousafzai and Bill Gates are speakers at this prima donna of the Indian Literary scene.
When: February 19 - 28, 2021
Where: This year owing to the pandemic, JLF has gone virtual @ https://jaipurliteraturefestival.org/. Else, as the name suggests, the Pink City of India hosts this festival
Reasons to attend: For the absolutely stunning lineup that the festival has curated, and to soak in their literary genius.
3. Utsavam 2021, The Kerala Folklore Festival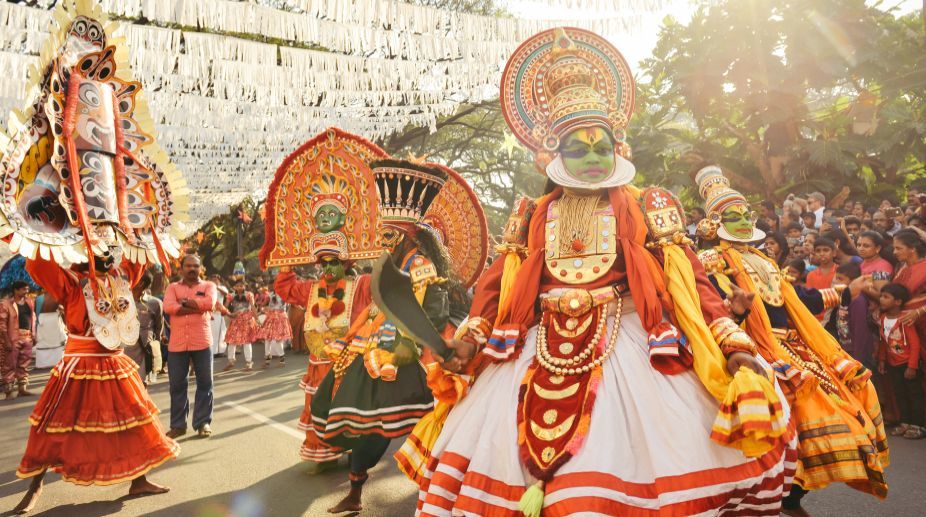 What: The annual folk art festival hosted by Kerala Tourism. The 13th edition, will feature numerous artists showcasing the culture and heritage of God's Own Country.
When: February 20 - 26, 2021
Where: 30 venues across the state.
Reasons to attend: To experience the width and depth of Kerala's culture and heritage. Also, to experience art forms of the state that are being pushed into anonymity, that has been further accentuated by the pandemic, as well as, to support local artists and artisans. All details available here.
4. Jaisalmer Desert Festival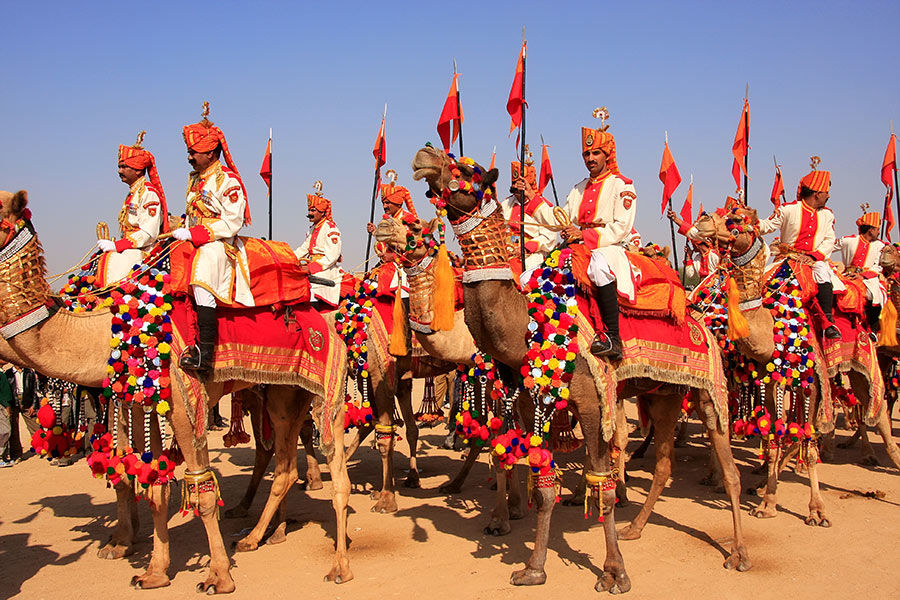 What: The annual desert festival hosted by Rajasthan Tourism, showcasing the vibrant art, culture and, tradition of the desert state.
When: February 24 - 27, 2021
Where: Jaisalmer, Rajasthan
Reasons to attend: To experience the traditional culture of Rajasthan, the annual Maru Mahotsav is possibly the best showcase in one place. Replete with the song and dance, art and craft, culinary experiences, the Golden Fortress city, dons a splash of color in these four days.
March, 2021
5. Matho Nagrang Festival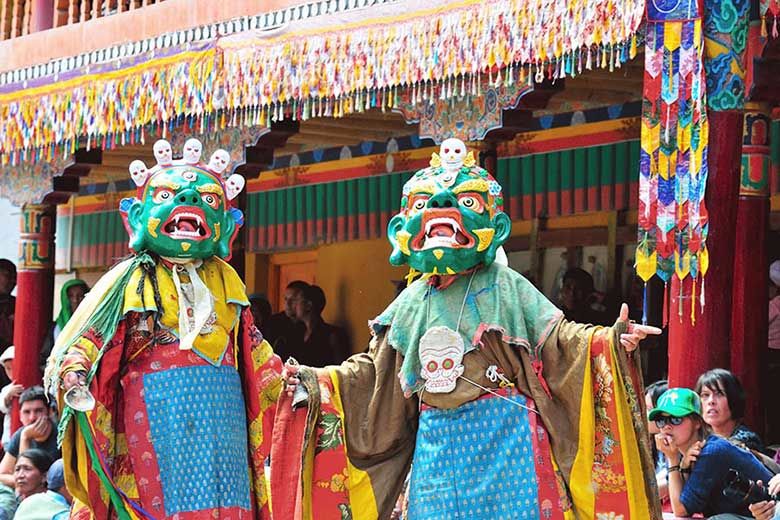 What: A two day festival celebrated at the Matho monastery, the only Sakya School of Tibetan Buddhism centre in India.
When: March 8 – 9, 2021
Where: Matho Monastery, Ladakh
Reasons to attend: To watch the dance of the monks dressed as various Gods and Goddesses in colorful robes. Also popular, because two oracles, after meditating for over a month in complete isolation, make their appearance to the public and make predictions about the future.
6. International Yoga Festival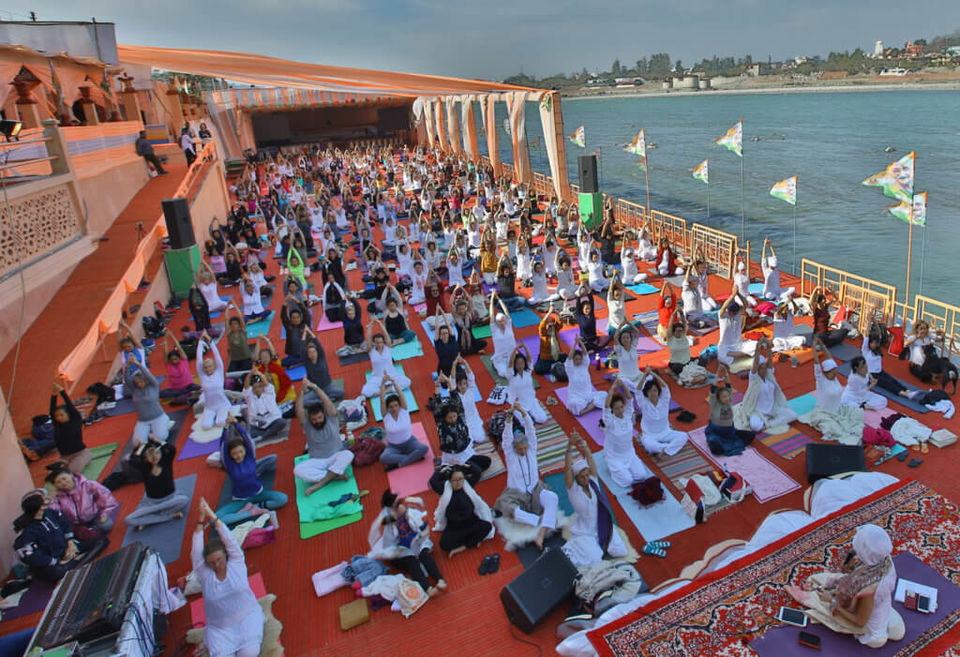 What: A week long annual celebration of Yoga, at the global capital of this ancient science that unites yogis of every culture, colour and creed together in a one-world yogic family, expanding global consciousness, and bringing healing to the planet.
When: March 7 – 13, 2021
Where: This year owing to the pandemic, IYF has gone virtual. It will be streamed live from its venue of other year, the Parmarth Ashram in Rishikesh, Uttarakhand.
Reasons to attend: Connect with like-minded, conscious yogis and paradigm-shifters from every part of the world. Whether you are already undergoing a personal transformation or are in search of transformation, whether you are already an active co-creator of your own divine life or you would like to become one – the Festival is for all
7. Lathmar Holi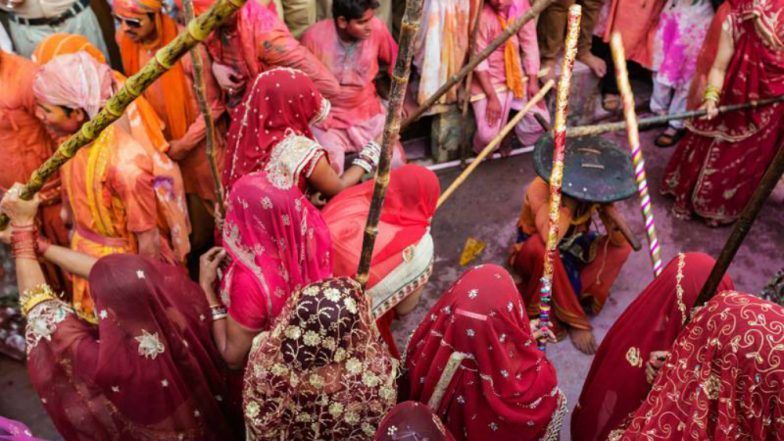 What: The festival of colours, Holi, is one of the most famous and celebrated festivals of India. However, this celebration in Krishna's kingdom, is unique. The women folk of Barsana and Nandgaon, shower the men with blows of the bamboo stick. he ground becomes a fun battlefield where men, women and children engage in the celebration of colours and at the same time show off their agility with the bamboo
When: March 23 - 24, 2021
Where: Barsana and Nandgaon, Mathura, Uttar Pradesh
Reasons to attend: To watch the fun bamboo fights between women and men, and be a part of an age-old tradition. Also, the assortment of sweet and savory delicacies made in these villages during the Lathmar Holi, is another draw.
8. Hola Mohalla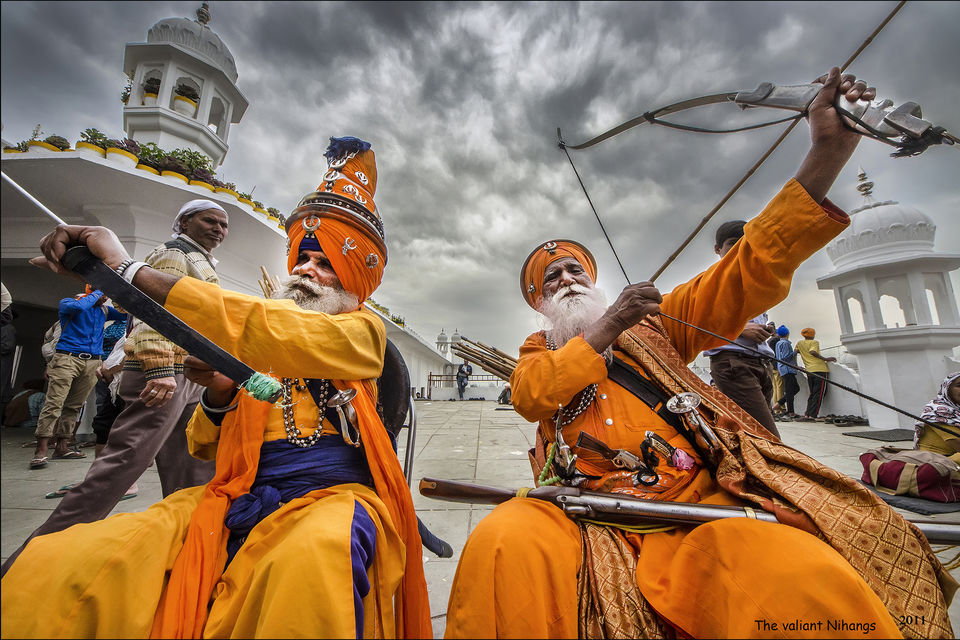 What: Hola Mahalla is an important Indian Sikh festival held in Anandpur Sahib in Punjab which follows Hindu festival of Holi. Unlike festival of Holi, when people playfully throw colored powders on each other, Hola Mahalla is an occasion for the Sikhs to demonstrate their martial skills
When: March 28 -29, 2021
Where: Anandpur Sahib, Punjab
Reasons to attend: To watch the martial prowess of the Nihangs (Sikh Warriors), as they display their combat skills, skills with the weapons, horse riding etc. Also to partake the langar served at the Anandpur Sahib gurudwara.
9. Kumbh Mela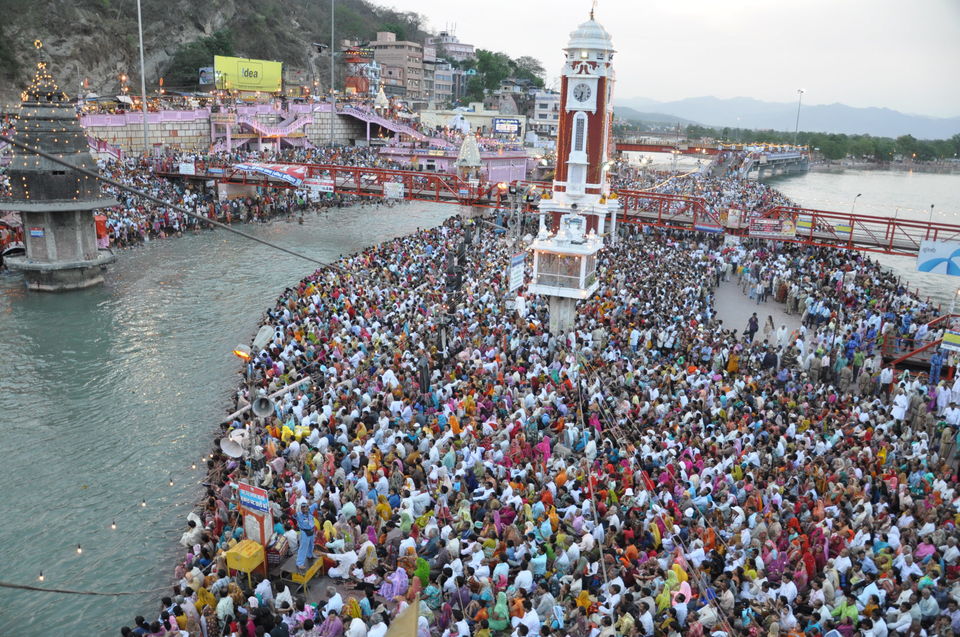 What: The largest and the oldest gathering of human beings in the planet happens at the Kumbh Mela. Celebrated four times in a span of 12 years, depending on astrological calculations, this year's Kumbh Mela will be restricted to 30 days owing to the pandemic.
When: April 1 -30, 2021
Where: Haridwar, Uttarakhand.
Reasons to attend: Different people have different reasons to attend the Kumbh. Some for pure religious and spiritual reasons, to cleanse their sins. Some for the experience of seeing the sadhus and sanyasis gather from across the land. Some to photo and video document traditions and customs that remain unchanged for millenia. And some just to feel the pure energy of the place. Whatever your reason, this year, be a little careful. All information and protocols to be followed, can be read here.
April, 2021
10. Shigmo Festival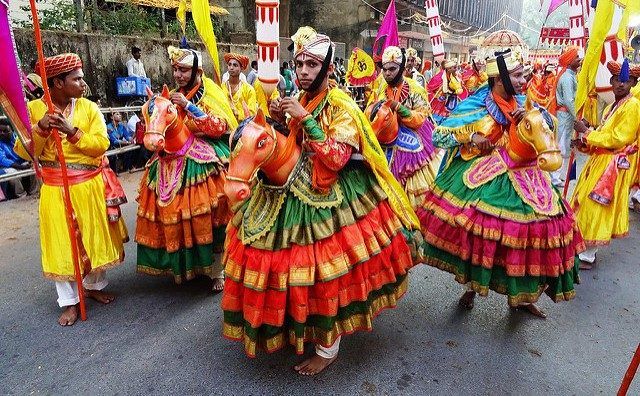 What: This spring festival, is one of the major celebrations in Goa. Celebrated by the Konkani people of the state, this festival celebration puts up a lot of pomp and show
When: April 3 – 4, 2021
Where: Panaji and Mapusa, Goa.
Reasons to attend: To witness the spectacular parades comprising of street dancers, traditional folk and exquisitely and elaborately built floats depicting scenes from the regional mythology
11. Thrissur Pooram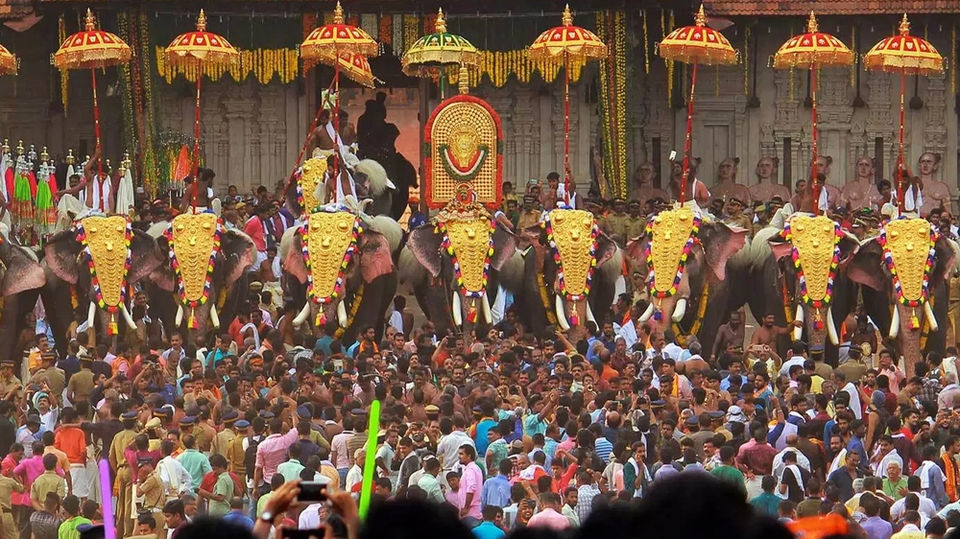 What: The most colorful of all temple festivals in Kerala, it is celebrated at the Vadakkunnathan temple. It was originally the brainchild of Raja Rama Varma, the erstwhile Maharaja of Cochin.
Where: Thrissur, Kerala
When: April 23, 2021
Reasons to attend: To watch the golden caparisoned elephants, carrying the deities. To watch the pyrotechnics on display and to feel the electric vibes of hundreds of beating chenda drums. Ofcourse, who does not need another reason to visit God's Own Country?
So, if you're itinerary is not yet made, and you're wanting more than travel and stay, then these could be options that you may want to explore.
Ready to travel for free? Earn credits and redeem them on Tripoto's weekend getaways, hotel stays and vacation packages!
Think we missed out on something? Tell us about it in the comments below. Or write about it here on Tripoto and earn Tripoto Credits!