In the season of delicious decadence, #GourmetFest is here to own the show. The much-awaited #GourmetFest by Axis Bank Dining Delights, is hosting Delhi's best restaurants. Find your favourite restaurant on this list and head there with your Axis Bank Card. This will give you a chance to delve into a fine three-course meal just for Rs 799* per person.
The Gourmet Fest by Dining Delights is being celebrated all across the metropolitan cities (Delhi NCR, Mumbai, Bengaluru, Chenna, Kolkata, Pune and Hyderabad) from November 11 to 20.

Don't wait any longer and book a table with your Axis Bank Card and get on-board to celebrate the culinary world like never before!
1. Olive Bistro
One of Delhi NCR's most romantic spaces, Olive Bistro has a rustic charm that is ideal for a date night. The head chef, Mayank Tiwari has experimented with bistro comfort-food to create a modern-day cuisine that has to be tasted to be believed.
Location: Cyber Hub, DLF Cyber City, Gurgaon.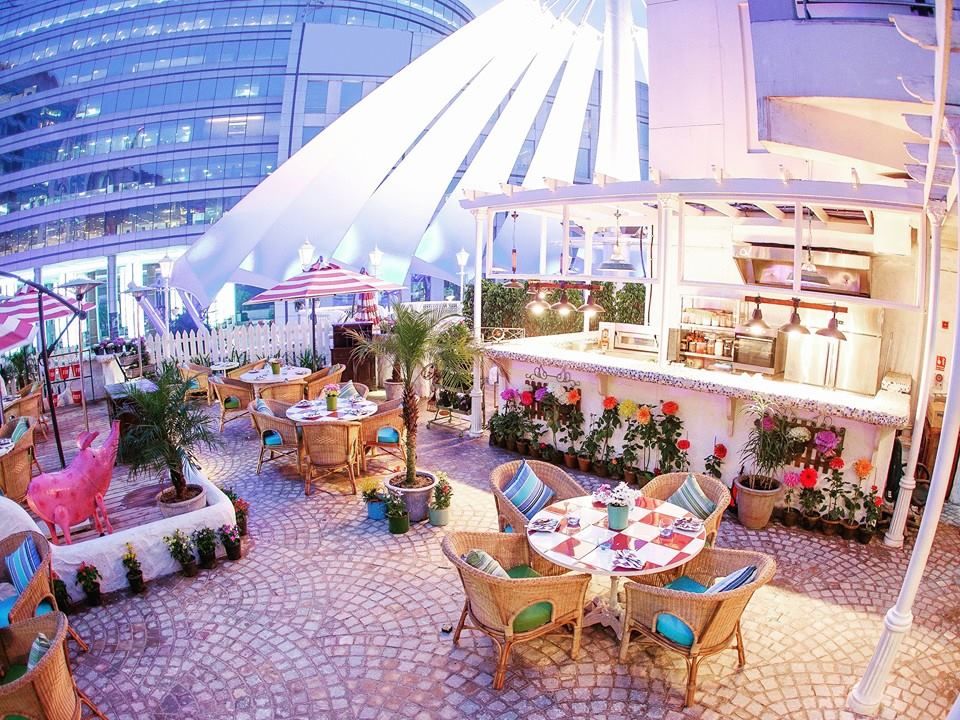 Signature dishes: Seasonal asparagus served with grilled vegetables and toasted sunflower seeds and Chermoula spice grilled chicken leg served with homemade romenasco sauce
2. Lodhi – The Garden Restaurant
Delhi's favourite alfresco dining restaurant is known for a wide selection of Indian and western cuisines. The garden restaurant embraces its lush green location and provides outdoor seating throughout the year. Lodhi is perfect for long winter brunches and hosting cocktail dinners for friends and family.
Location: Lodhi Road, Opp. Mausam Bhavan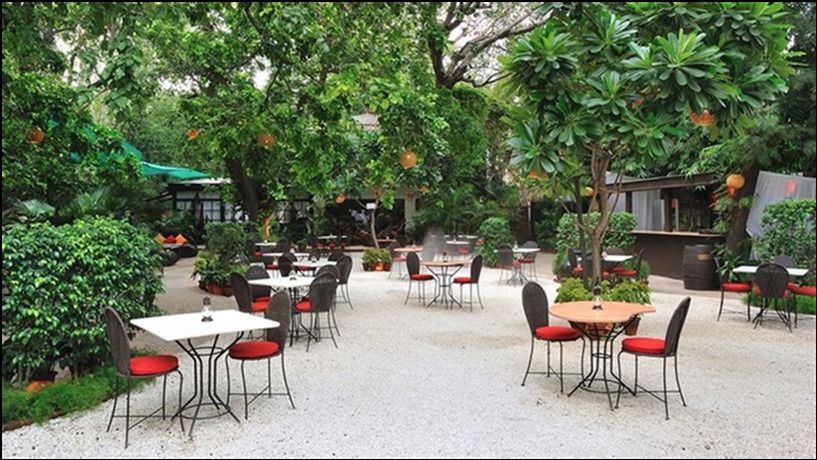 Signature dishes: Thyme Risotto with Seasonal Vegetables and Garlic & Basil Marinated Chicken with Mushroom Sauce and Vegetables
3. Dhaba by Claridges
Your search for high-quality traditional North Indian and Mughlai food stops here. Dhaba (by Claridges) provides the complete experience of dining at a roadside dhaba with the same addictive flavour, but with better variety. Inspired by archetypal highway eateries, Dhaba prides itself on its tandoor dishes and a wide selection of chicken delicacies.
Locations: Cyber Hub, DLF Cyber City; DLF Place Mall, Saket; Epicuria Food Mall, Nehru Place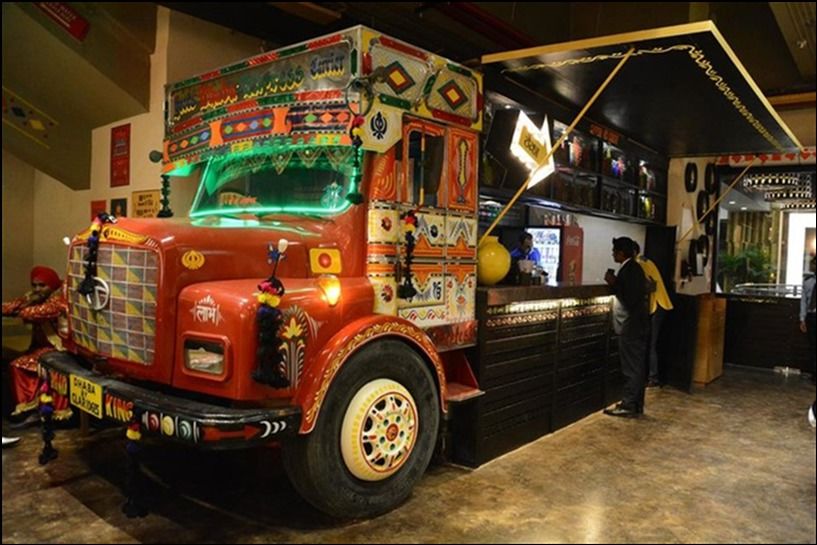 Signature dishes: Makai Pyaz Ki Seekh and Aloo Pyaz Ki Sabzi
4. HotMess
With places opening and shutting down every week, it is hard to find a stable favourite. HotMess is an exception. Within days of opening, it was flooded with first timers who fell in love with the great food and the unique cocktails it offered. Now you can head here for an epic night out of food and drinks.
Location: Middle Circle, Connaught Place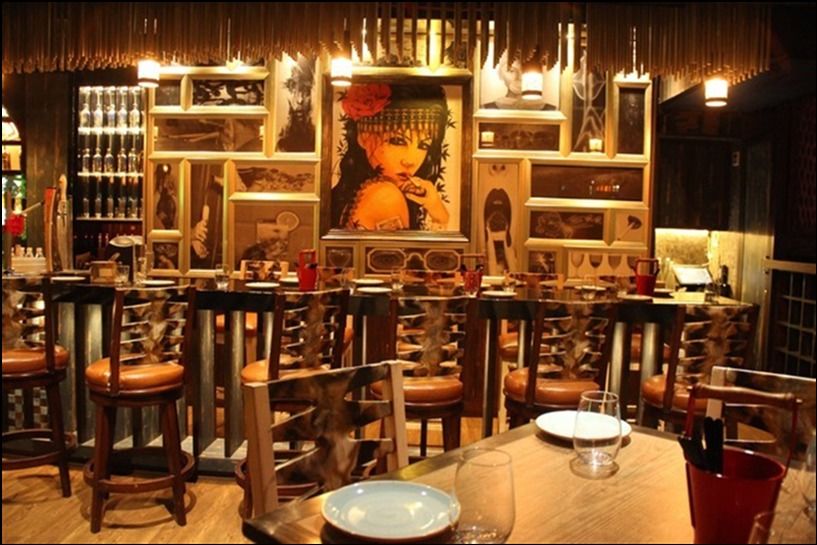 Signature dishes: Chicken Finger in Siracha Sauce and London Chicken Tikka Masala
5. Mamagoto
Mamagoto, a Pan-Asian fusion food joint stays true to its meaning, "to play with food". This restaurant aims and succeeds in making the Asian dining experience an entertaining one, all the while maintaining the true flavours of the cuisine.
Locations: Middle Lane, Khan Market; Select Citywalk Mall, Saket; DLF Promenade Mall, Vasant Kunj; DLF Mall of India, Sector 18, Noida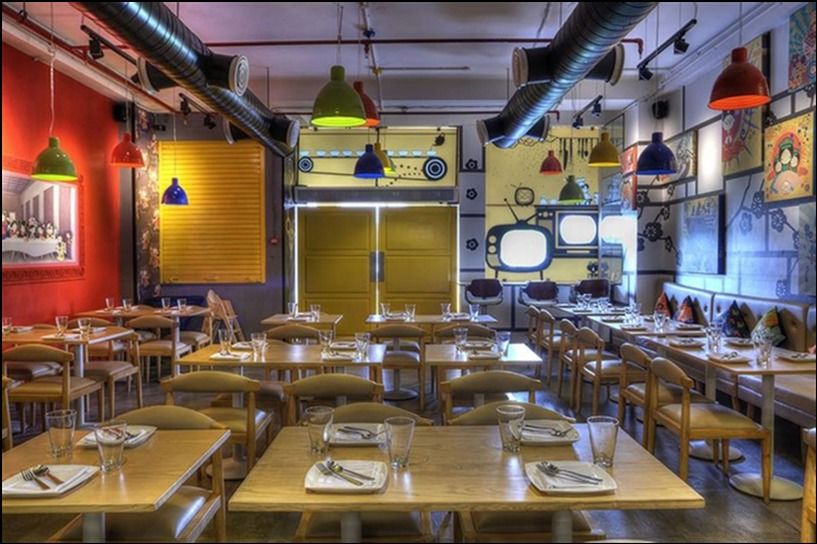 Signature dishes: Tofu Three Pepper Bomb and Traditional Peking Dumpling
6. Benihana
The Indian offshoot of the iconic family restaurant in New York, Benihana has a reputation of establishing close relationships with their guests and turning them into regulars. Originally opened way back in 1964, Benihana entered the Indian food scene not too long ago and established itself as a one-stop shop for Teppanyaki dishes and fusion sushi.
Location: Epicuria Food Mall, Nehru Place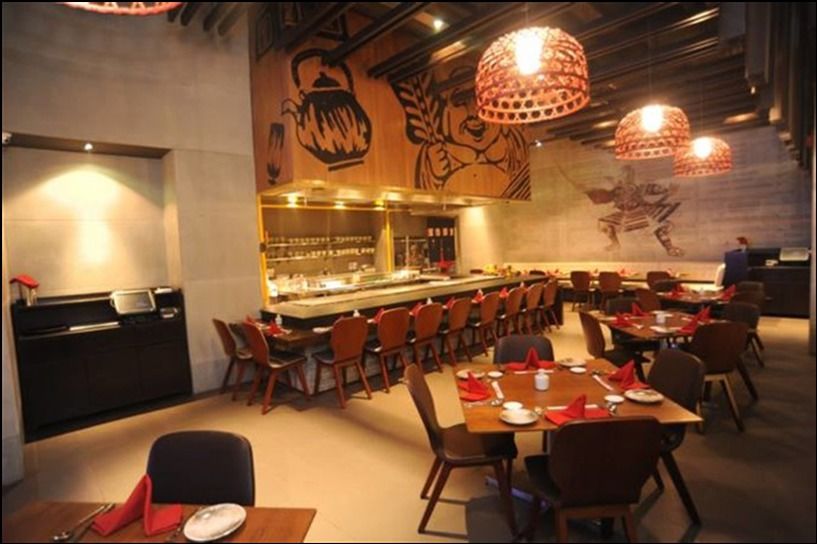 Signature dishes: Spicy Green with Cottage Cheese in Oriental Five Spice Sauce and Teppanyaki Shredded Chicken in Black Bean Sauce
7. TGI Friday
Anyone who has craved a few drinks or a good time after a long working week, knows what a brilliant hangout zone TGI Friday is. The energy of TGIF when combined with its great food, exciting drinks and friendly servers, becomes contagious and highly addictive. This iconic spot is known around the world for its great vibe and ability to offer a good time!
Location: DLF Promenade, Vasant Kunj; DLF Place Mall, Saket; The Great India Place Mall, Noida; MGF Metropolitan Mall, MG Road, Gurgaon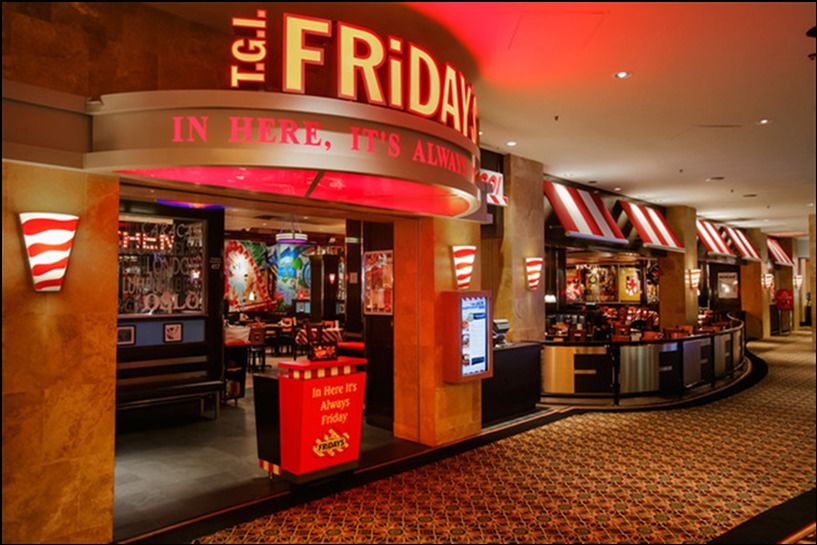 Signature dishes: Jalapeno Parmesan Chicken Balls and Cottage Cheese Tchoupatoulis
8. Amici Cafe
Amici Cafe is where Delhites head to for a delicious dose of Italian comfort food. The seamless service, cozy ambiance and the city's best pizzas make Amici a favourite amongst people who prefer perfect classic flavours. The place is ideal for laid-back weekend afternoons with family and friends.
Location: Defence Colony Market; Middle Lane, Khan Market; Select Citywalk Mall, Saket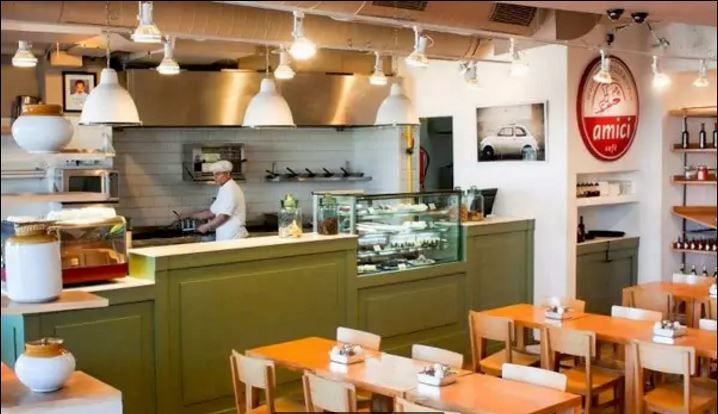 Signature dishes: Home Made Fettuccini with Chicken N Mushroom and Grandma's Pesto Vegetables
9. Fatty Bao
The innovative Asian restaurant which has been creating waves around Bangalore and Mumbai, has finally arrived in Delhi. Despite being a new entrant in the circuit, Fatty Bao has become the perfect destination for quick lunches that are all about exciting food and a completely fresh testament to this style of Asian dining.
Location: Sangam Courtyard, R K Puram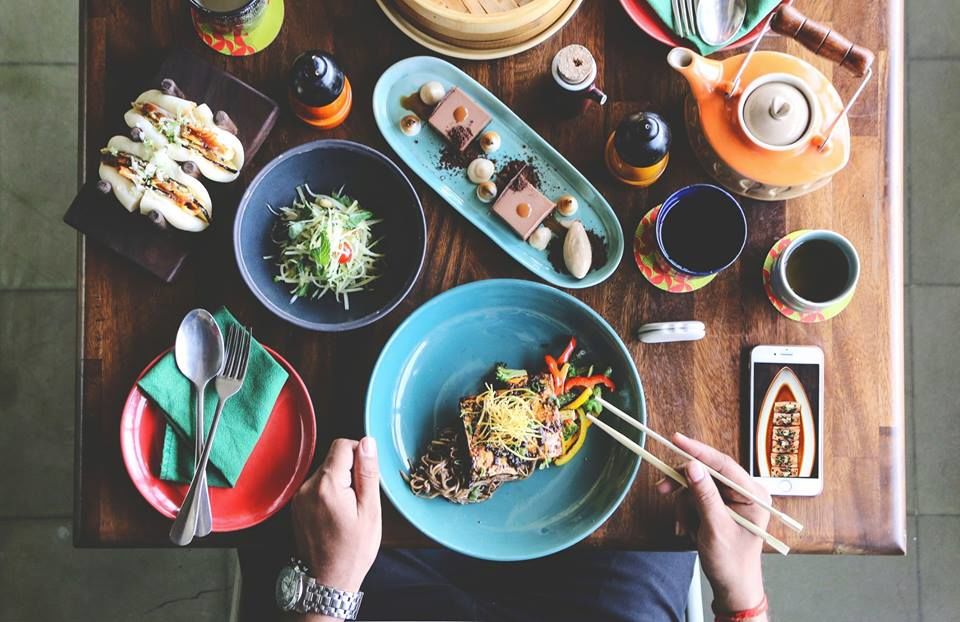 Signature dishes: Chicken Satay with Peanut Sauce and Lamb Massaman Curry with Baby Potatoes
10. Chatter House
Chatter House shouts out to the famous European pub culture, which is all about connecting with friends over delicious food and drinks. The woodwork adds to the appeal as this urban spin on pub-culture transports you to a completely different level.
Location: Epicuria Food Mall, Nehru Place; Khan Market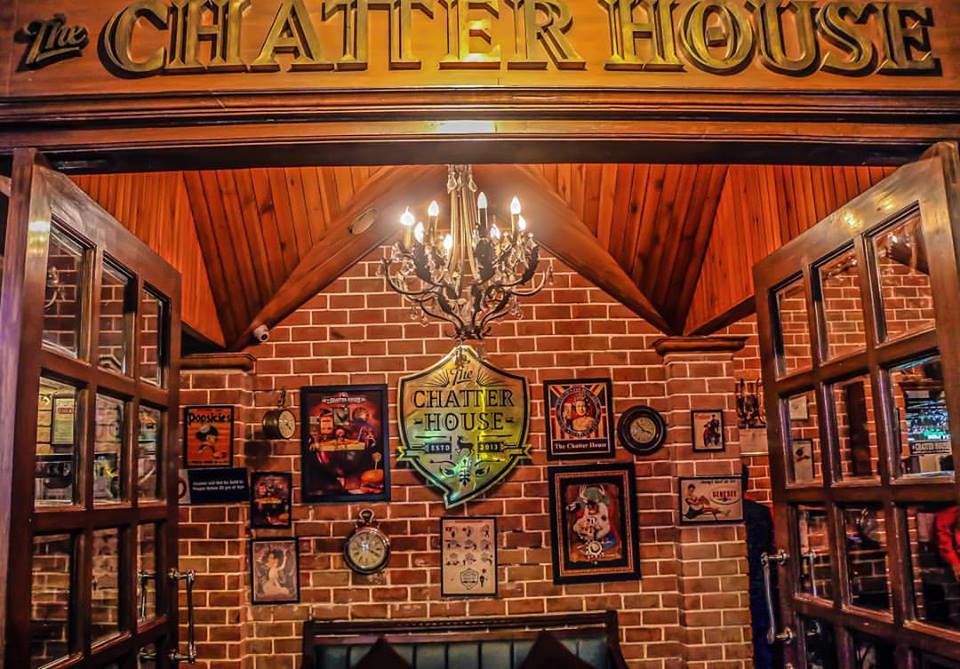 Signature dishes: Herb Marinated Vegetarian Pizza "10 Inch" and Chicken Chorizo Croquettes
Get a three-course meal at these outlets and more for just Rs 799*.

Indulge in a handcrafted gourmet feast by booking a table at any of these restaurants. Don't miss the Gourmet Fest by Dining Delights from November 11 to 20. For more details click here.

*Taxes extra. Other T&Cs apply.
Written in partnership with Axis Bank Gourmet Fest by Dining Delights.