Offer me some money and I may do what you want.
Offer me good food and forget about the job. It's done.
– An anonymous foodie
Food is said to be the biggest motivator. Whenever people are in depths of despair, food they like can lift up their spirits and get them ready to take on the world again. Sometimes, it can make them want to leave everything and take a nap too. Either way, they are happy.
Gurgaon, the millennium city, is famous for the uncountable malls (last I heard, the number was 56), the multinational companies and the hundreds of restaurants to eat at. Cyber hub in Gurgaon is famous for plethora of restaurants, serving cuisines from the world over. However, as a foodie living in Gurgaon, it hurts me when people from other cities visit Gurgaon and head straight to Cyber Hub and ignore the other wonderful eating joints spread across the city. Although the natives of Gurgaon may be well aware of these places, travelers visiting the city should check out these joints. I hope they won't be disappointed.
1. Raj Mahal Deluxe
Established around 30 years ago, it was one of the handful of fine-dine restaurants in Gurgaon at that time. Located in Old Gurgaon, Raj Mahal serves Mughlai and Chinese cuisines, Mughlai being its specialty. With Ghazals being played in the background, one is sure to savor the delicacies served here, each having an old world charm.
Location: New Colony and Sector-45
What to order: Dal makhani, kadhai chicken, garlic naan
Cost for two: Rs 800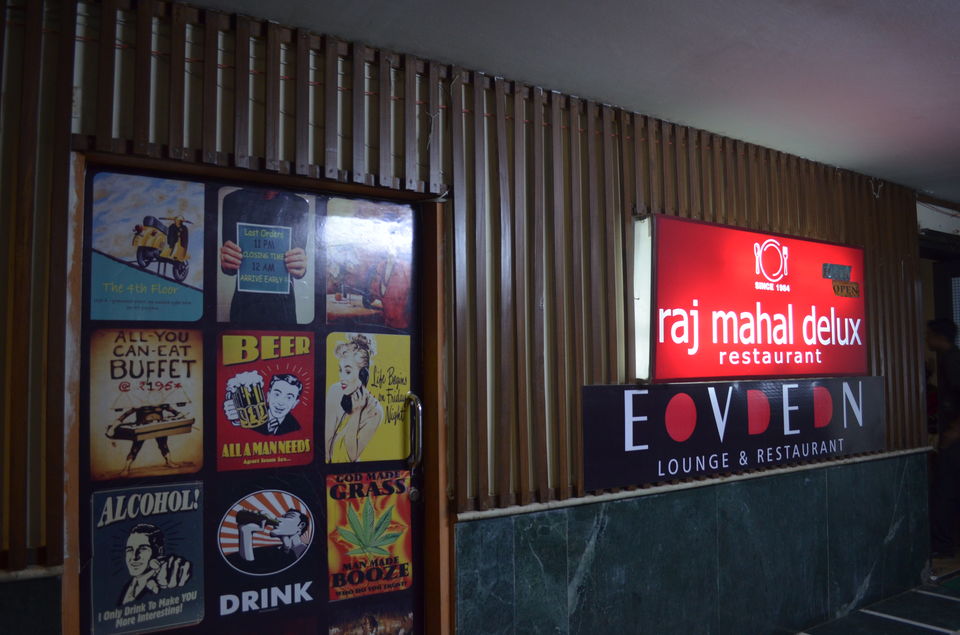 Credits- Siddharth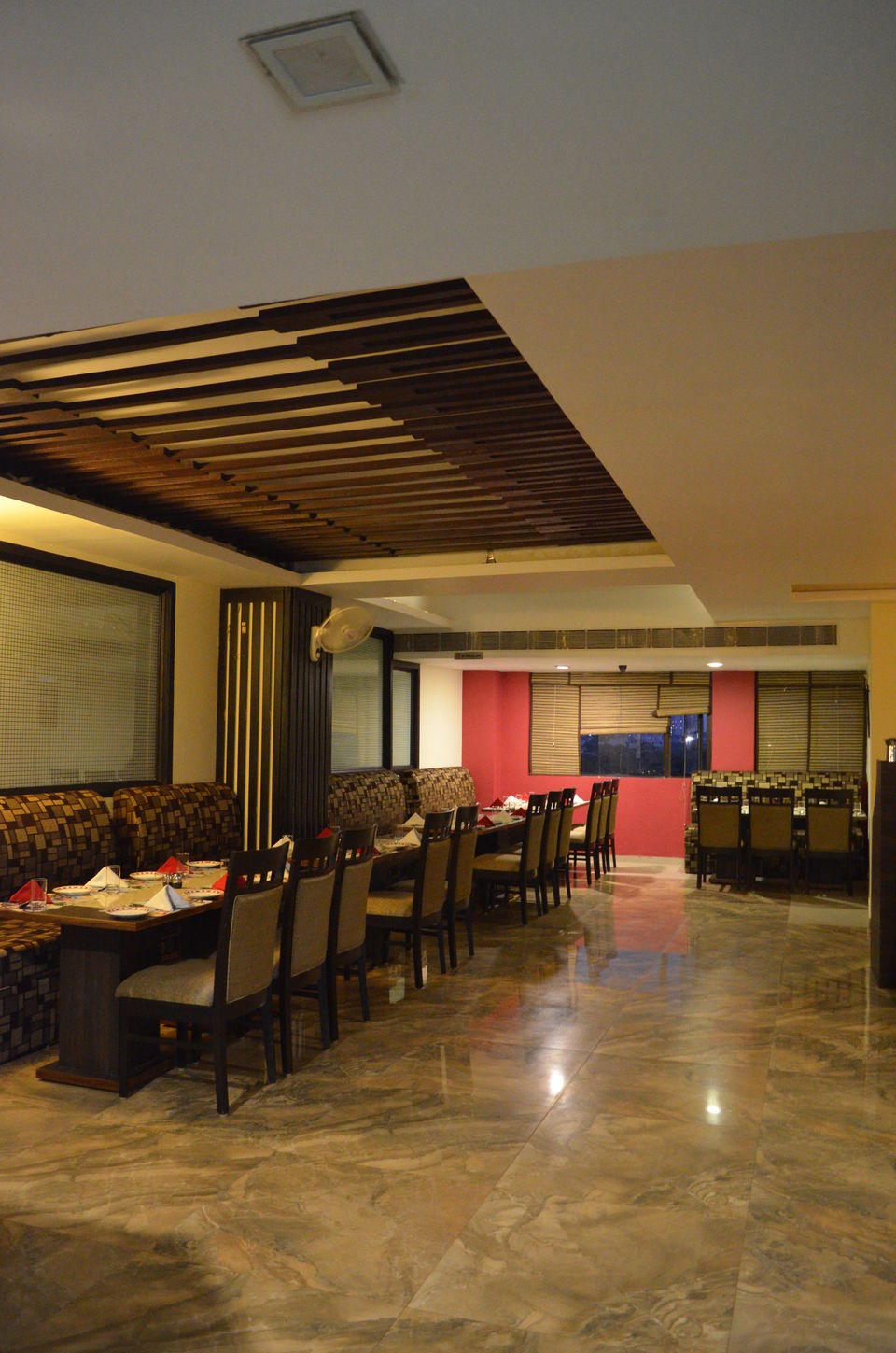 2. Café Wanderlust
A fairly new entrant in the market, Café Wanderlust has already made a mark. Located in Galleria amongst several other popular food joints, it serves mostly veg food (some contain egg). Famous for its casual atmosphere and delectable dishes from various states of India as well as specialties from around the world, it houses a hammock and bean bags and is ideal for one to relax and sip its refreshing Amritsari Lassi.
Location: Galleria Market, DLF Phase-4
What to Order: Amritsari Lassi, Banarasi Kachori
Cost for two: Rs 600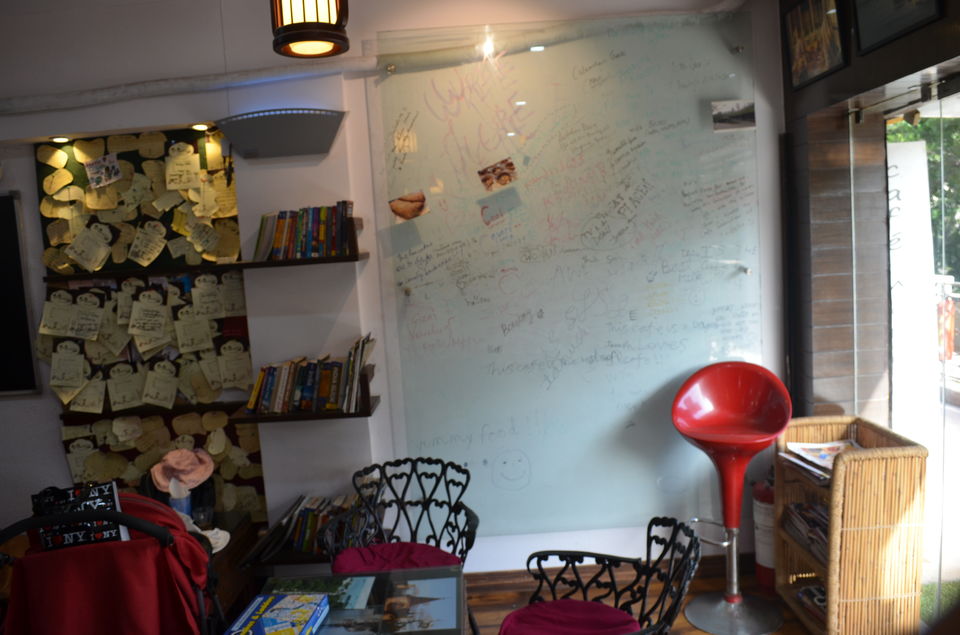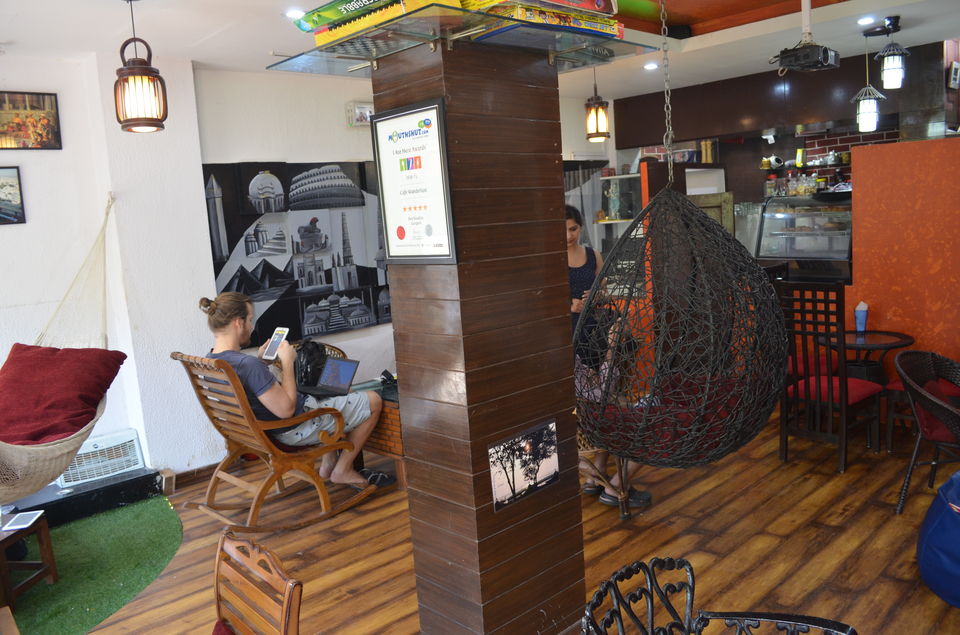 3. Sardar Jalebi Wala
Sardar Jalebi Wala is one of the oldest and most famous 'Jalebi parlours' in old Gurgaon's main market, Sadar Bazar. The corner shop in a prime location in the market shouldn't be judged by the absence of seating capacity or the possible lack of hygiene but by the fact that you may have to wait in line for several minutes before getting to place your order and the subsequent knowledge that the wait is always worthwhile.
Location: Sadar Bazar
What to Order: Jalebi
Cost for two: Rs 80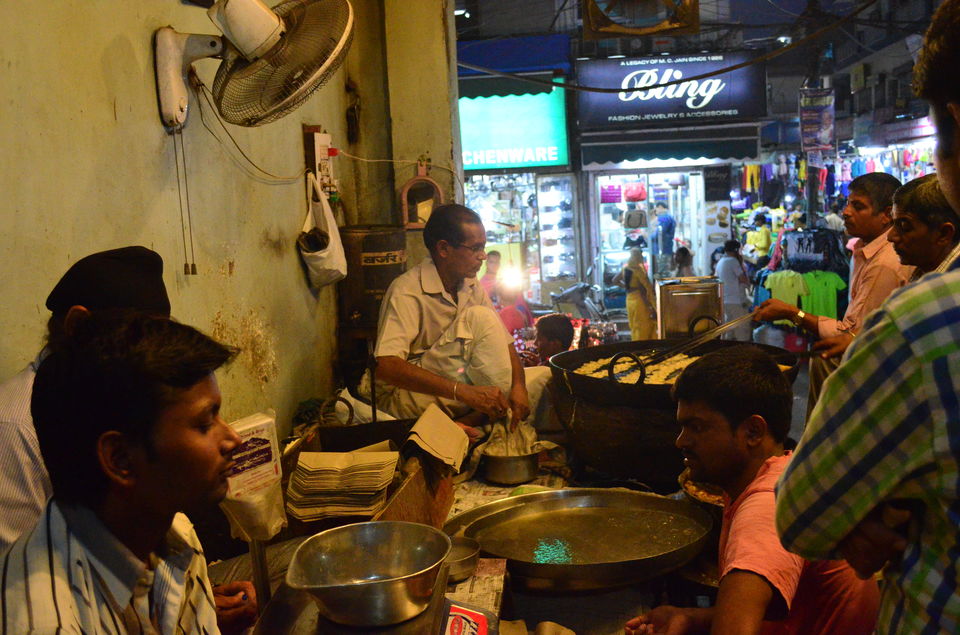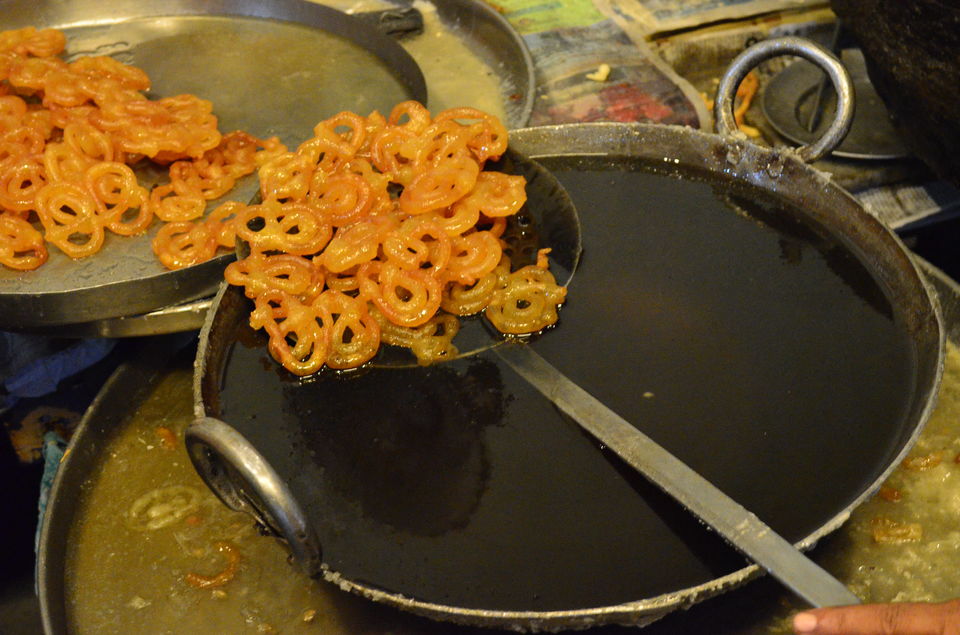 4. 21 Guns Salute
The USP of this restaurant is its décor. The owner of the place is a collector of vintage cars and other important inventions such as Gramophones and a part of his collection is on display in the restaurant. Almost everyone visiting the place for the first time goes back with at least one picture with the vintage car at the entrance. The food compliments the décor perfectly, making it a perfect place for une soirée royale.
Location- Sector-29
What to Order- Murg Shaikawati Kebab, Malai Kofta
Cost for two- Rs 1000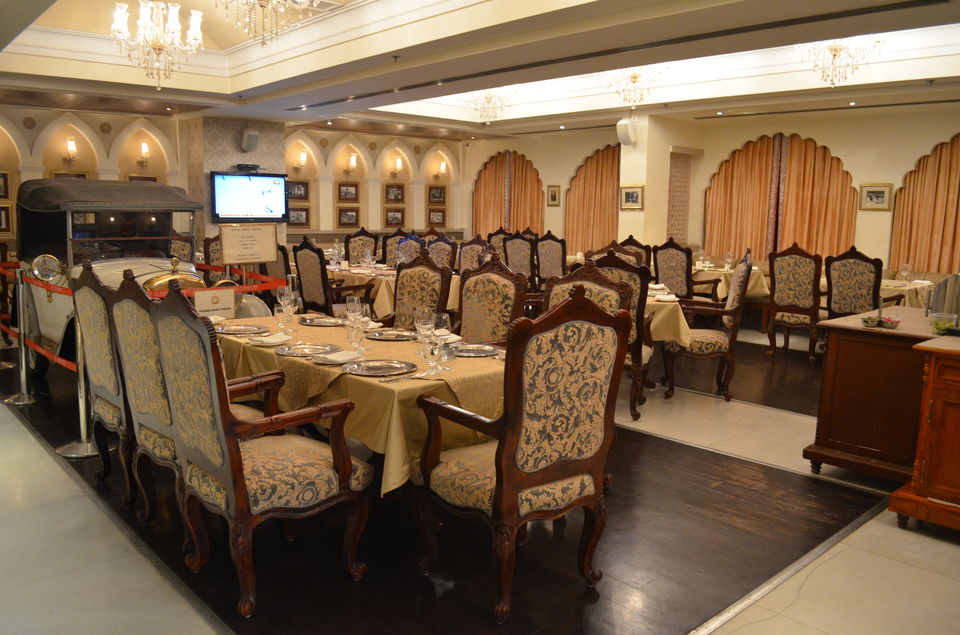 5. Bombay Best Pao Bhaji
Pao Bhaji is Mumbai's one of the famous dishes. However, for most of the people living in Gurgaon, Bombay Best Pao Bhaji in Sector-4 is the place to go for an appetizing Bhaji served with three Juiciest Paos. There are several small chairs and tables in the complex where you can sit and enjoy the dish and wash it down with a cold drink.
Location- Sector-4
What to Order- Pao Bhaji
Cost for two- Rs 80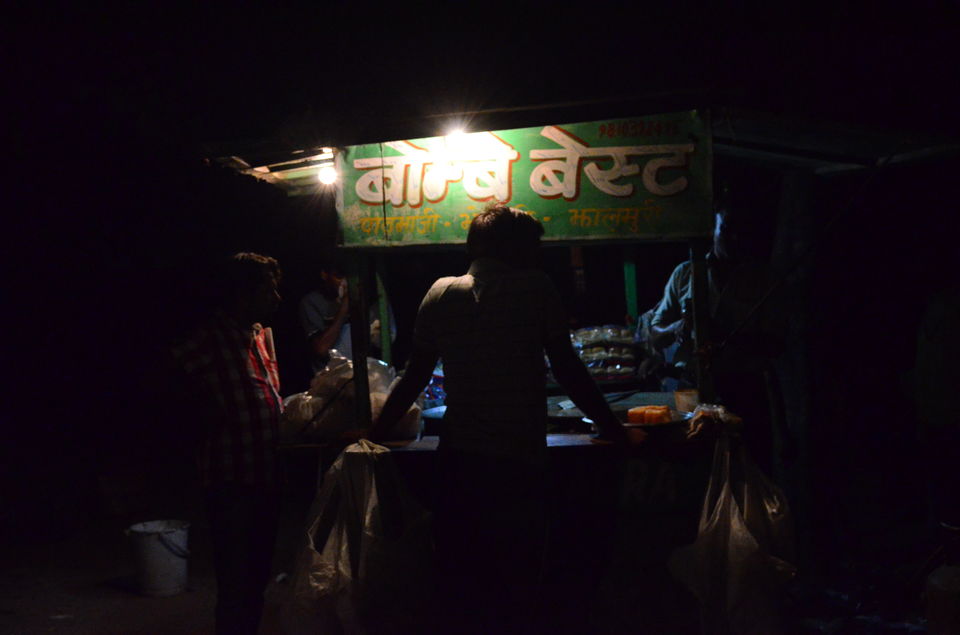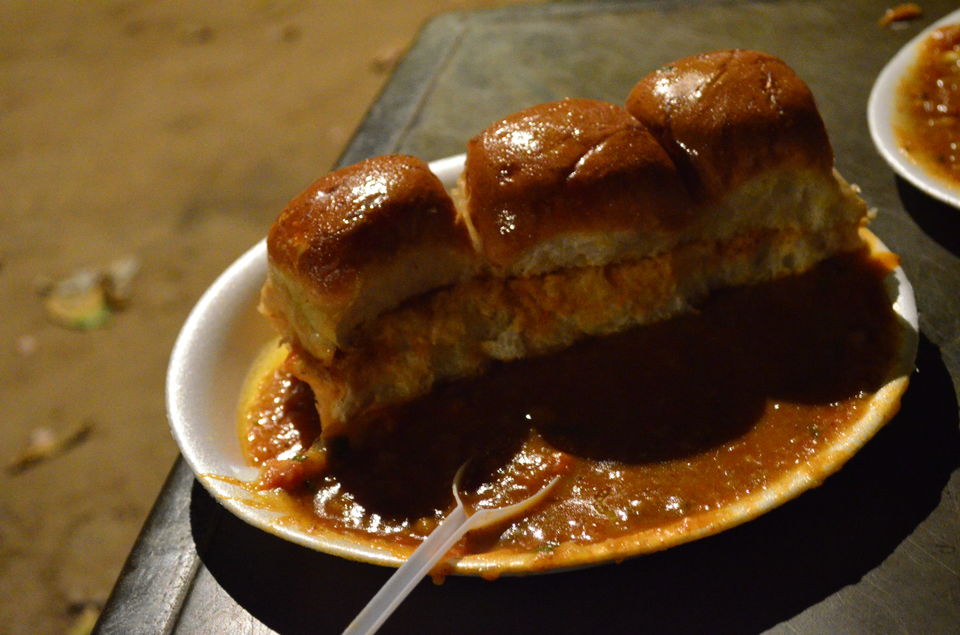 6. Om Sweets
If you are a vegetarian, have the unusual but not uncommon craving of having dishes of several different cuisines at one place, fond of chaat but too conscious to eat it from roadside, Om sweets in the place to go in Gurgaon. Started as a small sweet shop in Arjun Nagar, it now has several outlets all over the city and serves all kinds of sweets apart from having multi cuisine restaurants. Although it has competitors like Haldiram's and Bikaner Sweets, Om Sweets has managed not only to survive, but to grow manifold, relying solely on the consistent quality of food served.
Location- Arjun Nagar, Sector – 14, Sector – 31, Sector – 56, Sector – 4, Sector – 50.
What to Order- Golgappas, Strawberry Milkshake, Chocolate truffle pastry.
Cost for two- Rs 400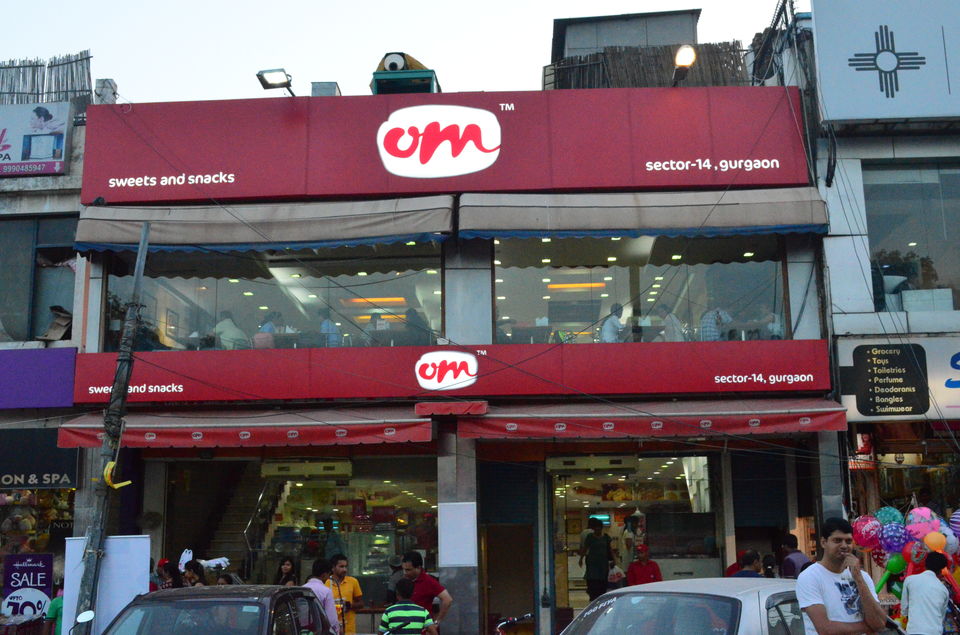 7. Singh Chicken Corner
This is a dhaba located on Old Delhi road, outside Sector- 14. As the name suggests, it is famous for the chicken dishes it offers. Although the place isn't air-conditioned, the Singh Special Chicken makes you forget the heat around you and you devour it until there is none left.
Location- Old Delhi Road
What to Order- Singh Special Chicken, Butter Roti
Cost for Two- Rs 350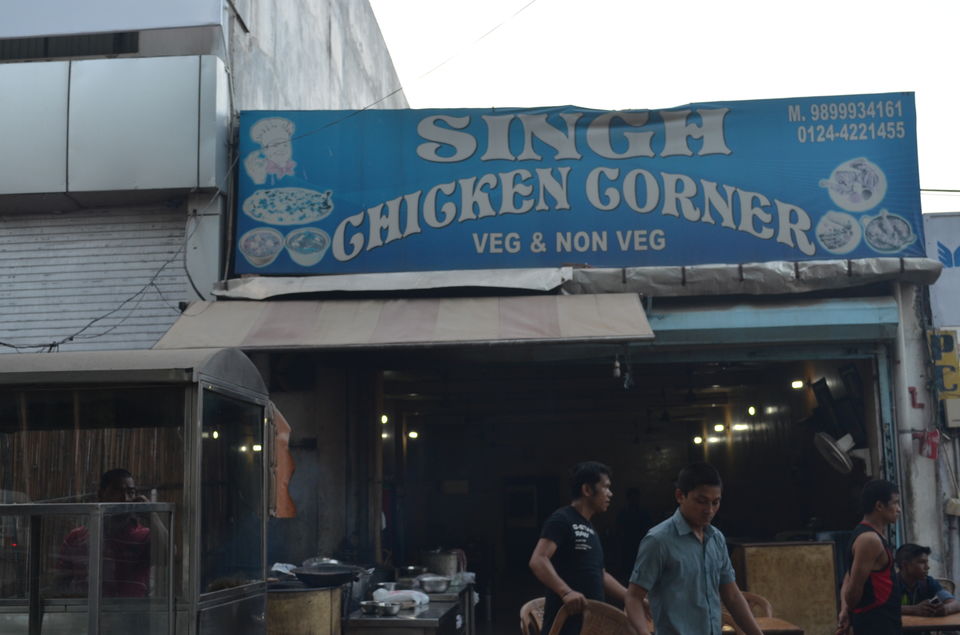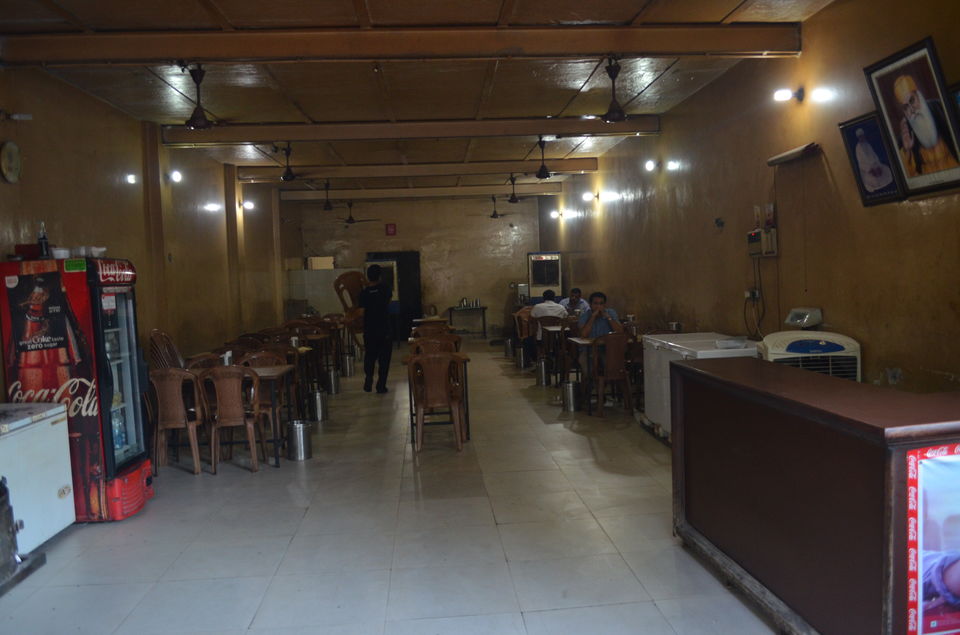 8. The Monk
The Monk is amongst the very few restaurants in Gurgaon which serve authentic Chinese food. It being located in a mall in a hotel complex assures one of a quiet ambience with nothing to hamper one's serene date with food.
Location- Galaxy Mall, Sector-15
What to order- Stir fried flat rice Noodle with fish in Oyster Garlic sauce, Noodles with Mixed Vegetables in Guilin Oyster sauce.
Cost for two- Rs 1800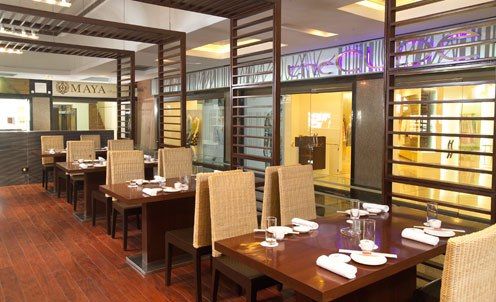 9. Something Saucy (Food truck)
The concept of Food Trucks is relatively fresh in the city. With several of them appearing simultaneously, it is difficult to choose the best of the lot. Although all of them have friendly staff and some lip smacking dishes, Something Saucy deserves a special mention for 9 different types of sauces it serves.
Location- Sector – 29
What to Order- Crazy fries, Desi Tacos, Cola BBQ sauce
Cost for two- Rs 500 for two people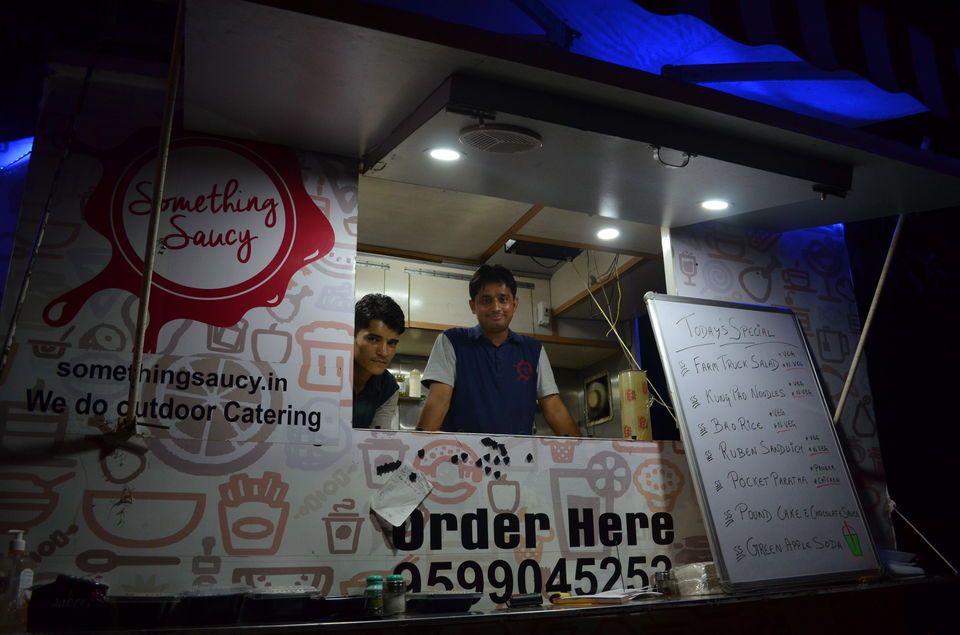 Frequent searches leading to this page:-
best restaurants in gurgaon, best food in gurgaon, best places to eat in gurgaon, famous food in gurgaon