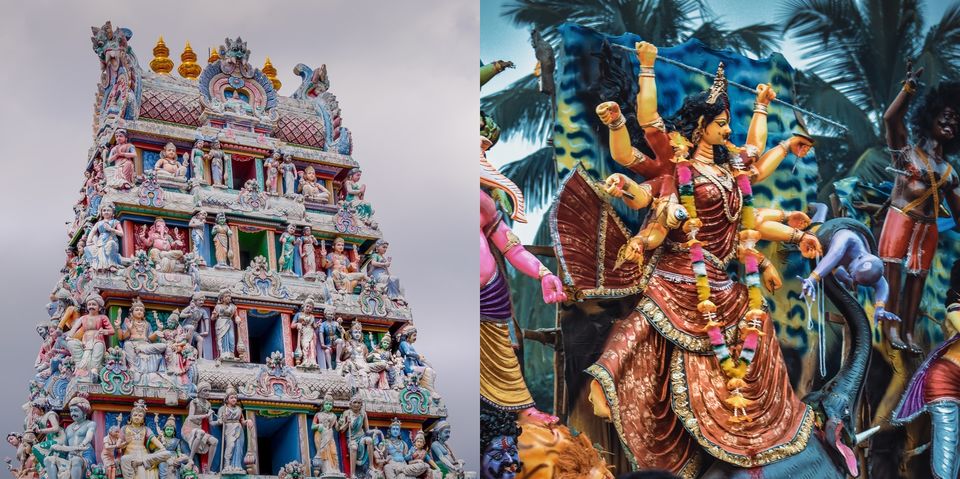 India is an abode to spirituality. There are some holy shrines in India which take unusual offerings from toy airplanes to chocolates, to fulfill our wishes. India is truly incredible with unwavering believes, varied culture, rich heritage, rooted traditions. The essence of Indian belief system is "Unity in diversity". An invisible thread of spiritual belief that binds us in a firm bond of togetherness. Generally, the offerings in the holy places are flowers, sweets, chaddar, money, etc and the same is given back to us. But there are few holy places which are unusual in terms of offerings and worship. I have listed such 10 unusual holy shrines which makes our country an incredible place–
1. Mazhuvanchery Mahadeva Temple
Location: Eranellur, Kerala
It's a temple devoted to lord Shiva, where the offerings to the deity are educational aids. Apart from pens and pencils, textbooks, writing material, CD's, DVD's and informative brochures are offered as Prashadam. The temple's belief is that with scientific approach and rationalism, superstitions can be eradicated. Photographs of various scholars and public figures like Ramanujam, Dr. J. C. Bose, Dr. C. V. Raman, Dr. A.P.J Abdul Kalam and others apart from the Hindu god and goddesses, adorn the walls of the temple.
2. Naugaja peer Baba
Google map 📍: Click here
Location: Rohtak, Haryana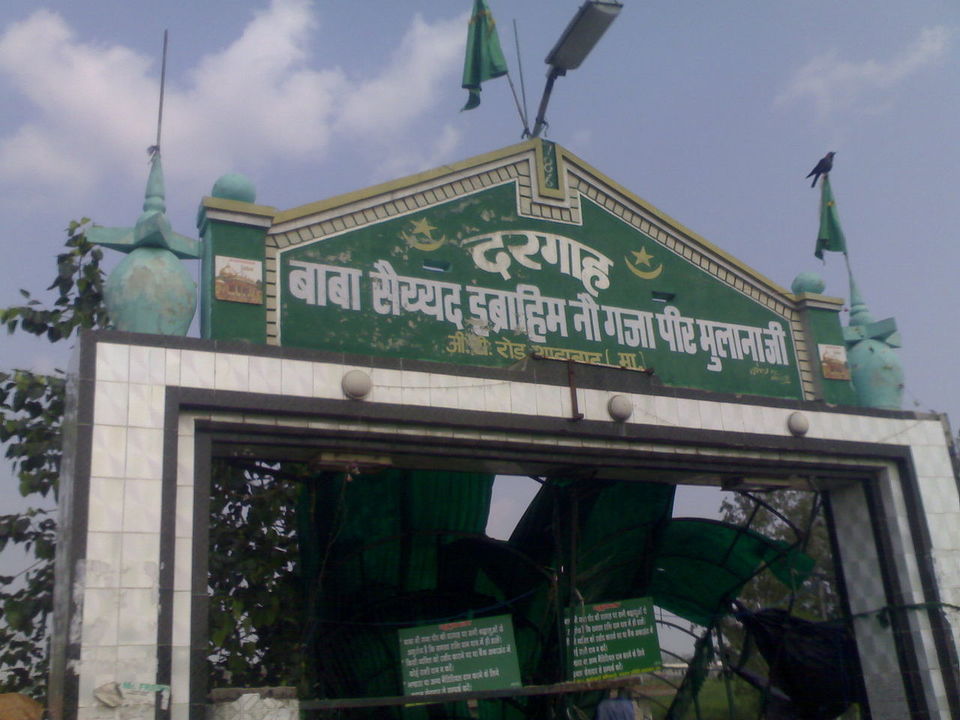 It's one of the most mysterious peer which is always surrounded with mystical stories and believes. A remarkable feature of this shrine is that it's an abode of a Muslim saint's tomb and a Hindu Shiva temple. People worship both the places and pray for their wishes to come true. The offerings at this shrine are clocks and watches apart from Chaddar and incense sticks. It's a belief that offering watches and clocks bring good luck. One of the other rituals is feeding dogs and cow with wheat and milk, also feeding sparrows, grains.
3. Azhagar Kovil/ Alagar Koyil
Google map 📍: Click here
Location: Madurai District, Tamil Nadu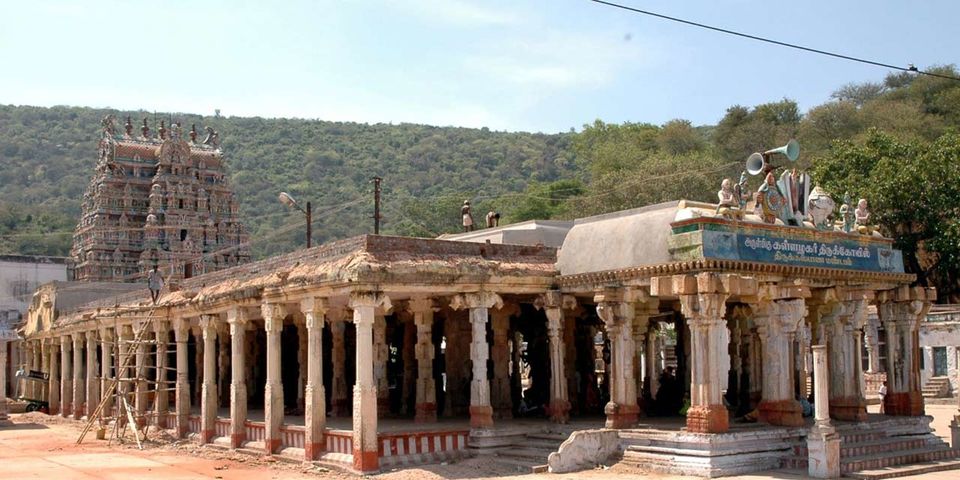 There are many deities associated with this temple, but the main deity worshiped here is Lord Paramaswamy. The processional idol of this temple is Lord Alagar (a form of Lord Vishnu), who is brother of Goddess Meenakshi. The Prashadam at this temple is a special dosa made from black urad dal. The prashadam is believed to be mouth-watering and irresistible.
4. Channapatna Dog temple
Location: Agrahara Valagerehalli village, Bangaluru, Karnataka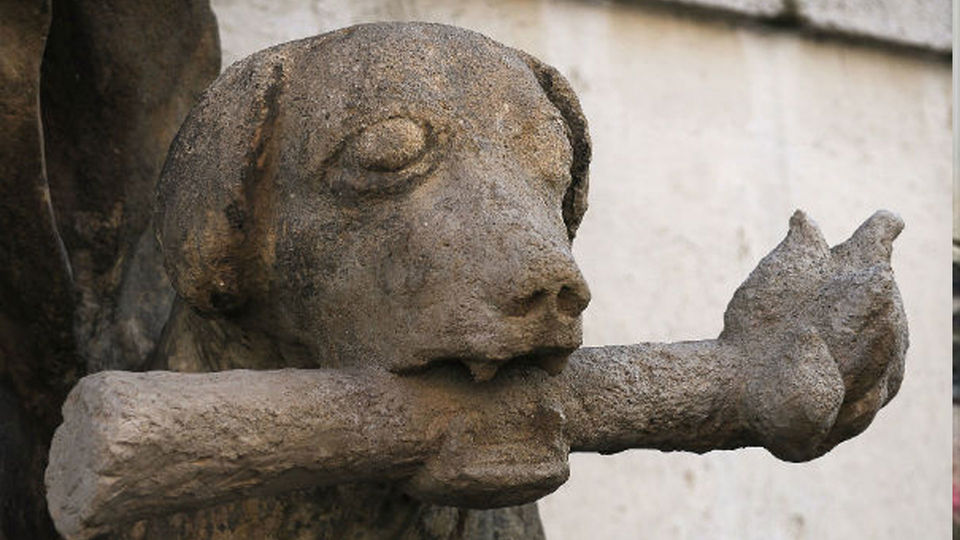 This is a temple in India where dogs are worshiped. Villagers says that there were two dogs who disappeared from the village. A few days later, a goddess came in the dream of a villager and asked him to build a temple for these dogs. This is the temple of the same dogs. It is believed that these dogs guard the village and keep the negative energy away.
5. Shaheed Baba Nihal Singh Gurudwara
Google Map 📍: Click Here
Location: Jalandhar cantt, Talhan, Punjab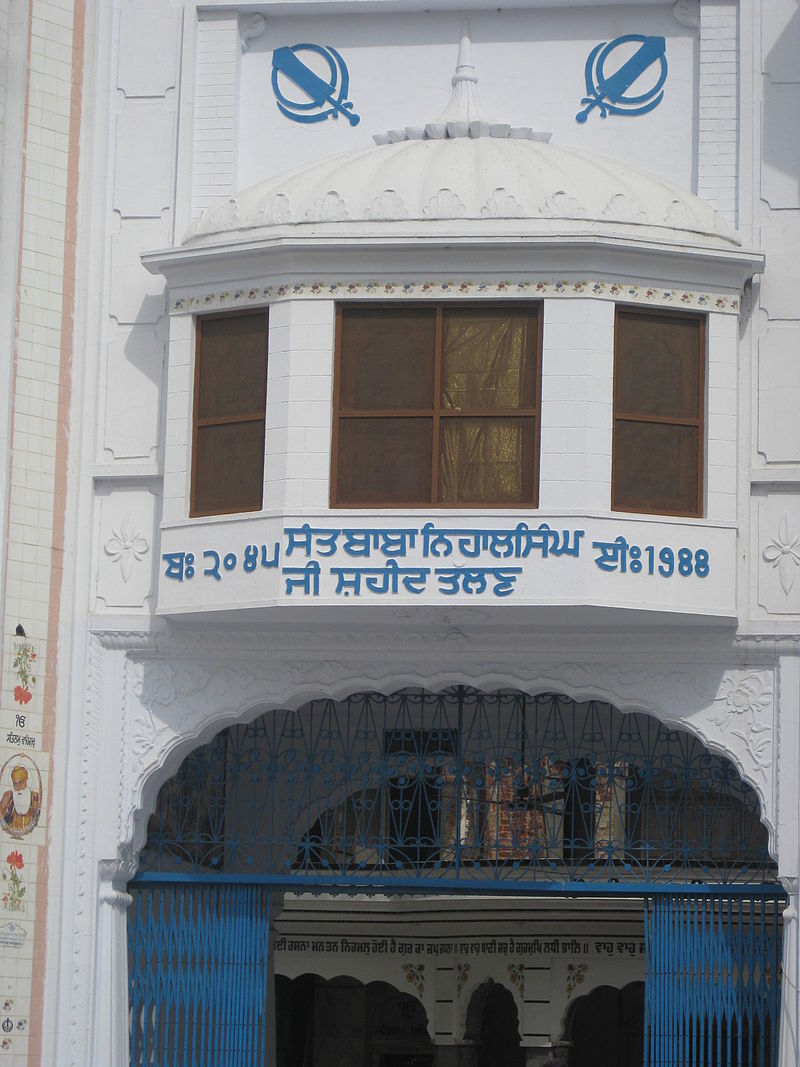 This Gurudwara is famous for visa seekers, people believe that if you pray in this temple, you will soon get your visa approved. This temple is also known as Hawai-jahaj (airplane) Gurudwara, a huge model of airplane is set on the top of the Gurudwara. The offering in this shrine is a toy airplane to give wings to your dreams
6. Khabees Baba temple
Location: Sandana, Sitapur, Uttar Pradesh
This temple was built 150 years ago in the memory of the saint named khabees Baba, who was a devotee of Lord Shiva. Locals say that Baba Khabees was fond of liquor and in it's influence, whatever he used to say, used to come true. There is no idol figure in this temple, but a raised platform where 2 slipper shaped structure which symbolize the feet of the saint, rests. So as an offering, devotee offer liquor on the slipper structure and the collected offered liquor is offered as the prashad.
7. Bullet Baba
Google Map 📍: Click Here
Location: Pali, Rajasthan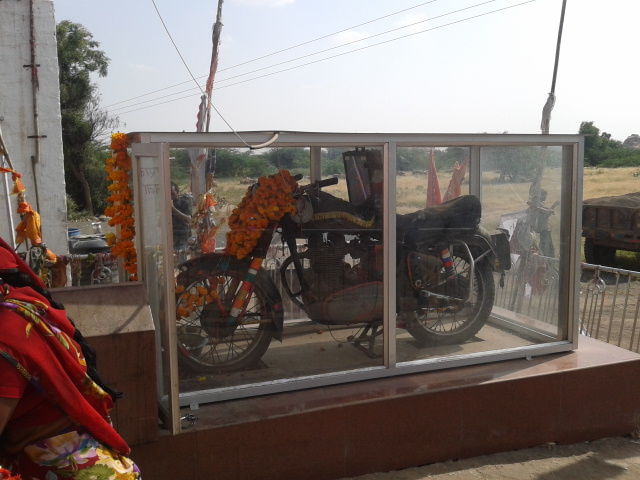 In this temple a bike, 350 cc Royal Enfield is worshiped. This temple is dedicated to Om Banna, who died in an accident 20 years ago while driving his bullet. After the accident, this bike kept disappearing from the police station where it was taken after the accident. This news spread like wild fire and the bullet became the Idol. The offering here is liquor, red thread, sweets etc.
8. Bharat Mata temple
Google Map 📍: Click here
Location: Varanasi, Uttar Pradesh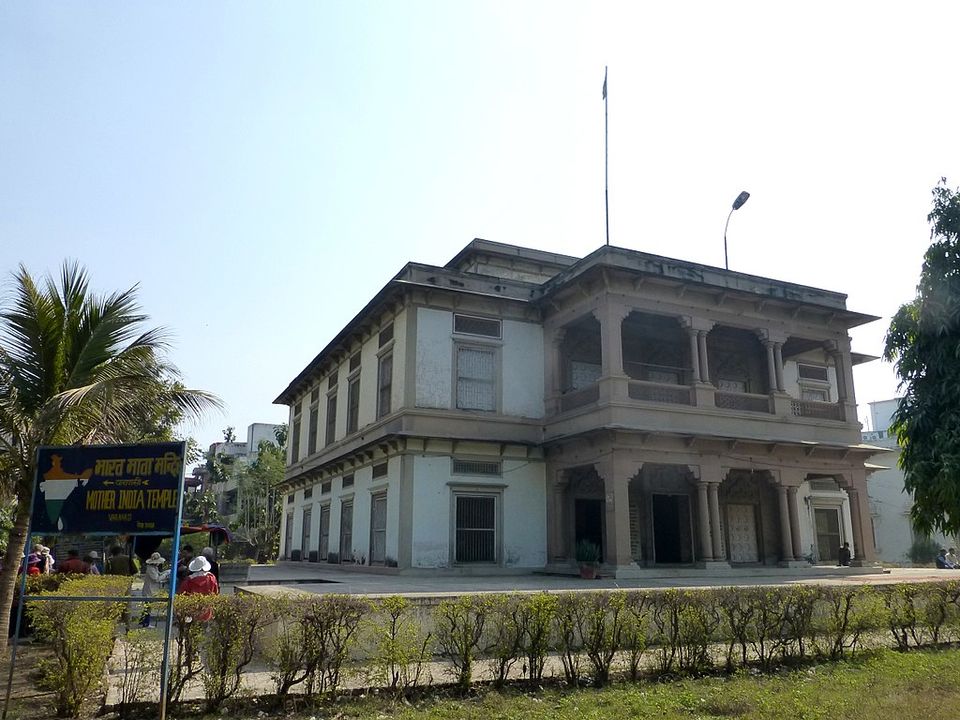 This is a unique temple famous for the display of the map of undivided India on a marble showing Afghanistan, Pakistan , Bangladesh, Myanmar as Burma and Sri Lanka. It shows a detailed layout of 450 mountain ranges and peaks, vast plains, water bodies, rivers, oceans and plateau. The map also shows the scale and depth of the geographical entities mentioned on it. On Republic Day and Independence Day, the water bodies are filled with water and the land is decorated with flowers.
9. Munch Murugan temple
Location: Alappuzha, Kerala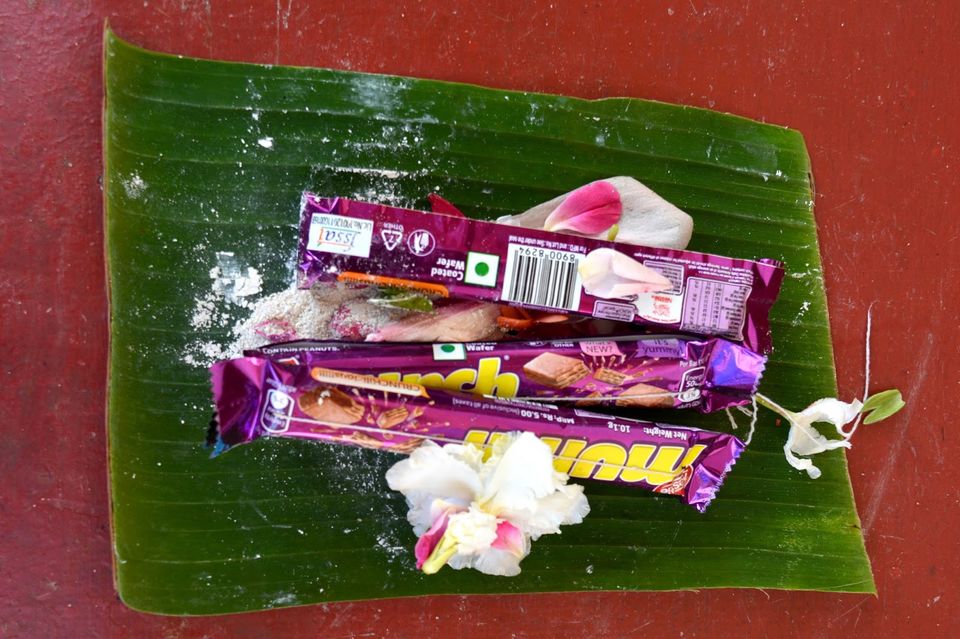 Balamurgun, the son of Lord Shiva, is said to be fond of chocolates after a little boy offered him munch some years ago. The story goes like - The boy rang the bell of the temple and his parents scolded him for doing so. The very night the boy fell ill reciting the name of the lord Murugan's. Next day his parents took him to the temple and the boy refused to offer anything else other than Munch chocolate to the Lord. After this the boy was miraculously cured. Since then, the offering and the Prashadam at this temple is chocolate munch. We humans have tendency to go overboard with everything, the devotees have started to offer chocolates equal to their body weight.
10. Chinese kali temple
Google Map 📍: Click here

Location: Kolkata West Bengal
This temple in Kolkata is the best example of assimilation, unity and acceptance. It is located in the Chinatown of Kolkata. Maa Kali is worshiped in this temple. The Chinese became fond of this 60-year-old temple when a Chinese boy fell ill and even the doctors couldn't help him, his parents laid him down under a tree and prayed for several nights. Miraculously, the boy got cured. Since then the Chinese worship this temple. As bhog and prashad rice, vegetable dishes, chop suey and noodles are offered.