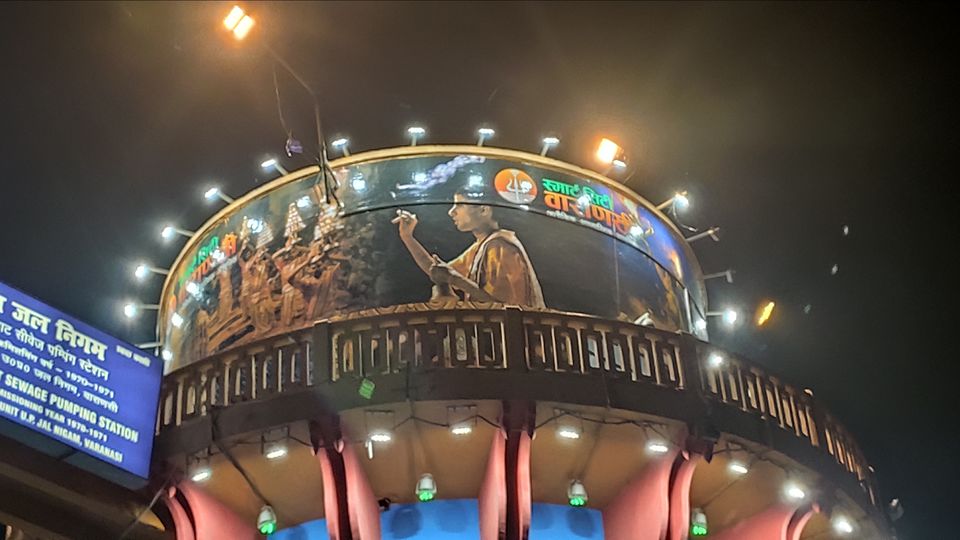 Mumbai to Banaras
A Spiritual Experience In The City Of lights an temple Varanasi
Why Varanasi?
Varanasi can be called as the spiritual capital of India, it occupies a prime position in the list of the holiest of holy destinations for Hindus. Varanasi is also an important spiritual destination for Buddhists too as Buddha gave his first sermon and established Buddhism in the year 528 BC at a place called Sarnath, just outside Varanasi.
Based on archaeological evidence, it is estimated that the city of Varanasi was inhabited as early as the 20th century BC, making it one of the world's oldest continually inhabited cities.
Today, Varanasi is famous, the world over for its pulsating culture, the ghats along the banks of the holy river Ganga and its 23,000 odd temples which include the Kashi Vishwanath temple dedicated to Lord Shiva with whom the city is synonymous with. Hindus believe that death in the holy city of Varanasi would lead to their salvation and this belief draws the devout like a magnet, to visit the city at least once in a lifetime.
How we would get there
Varanasi is accessible by road, rail and air by all the major cities of India
I I started my journey to Varanasi from Mumbai
Chhatrapati Shivaji Terminal mumabi
Varanasi airport
It has an international airport called Lal Bahadur Shastri International Airport and all the major domestic airlines operate from here. I planned for us to fly in to Varanasi from Mumbai a flight of approximately 2h 20mm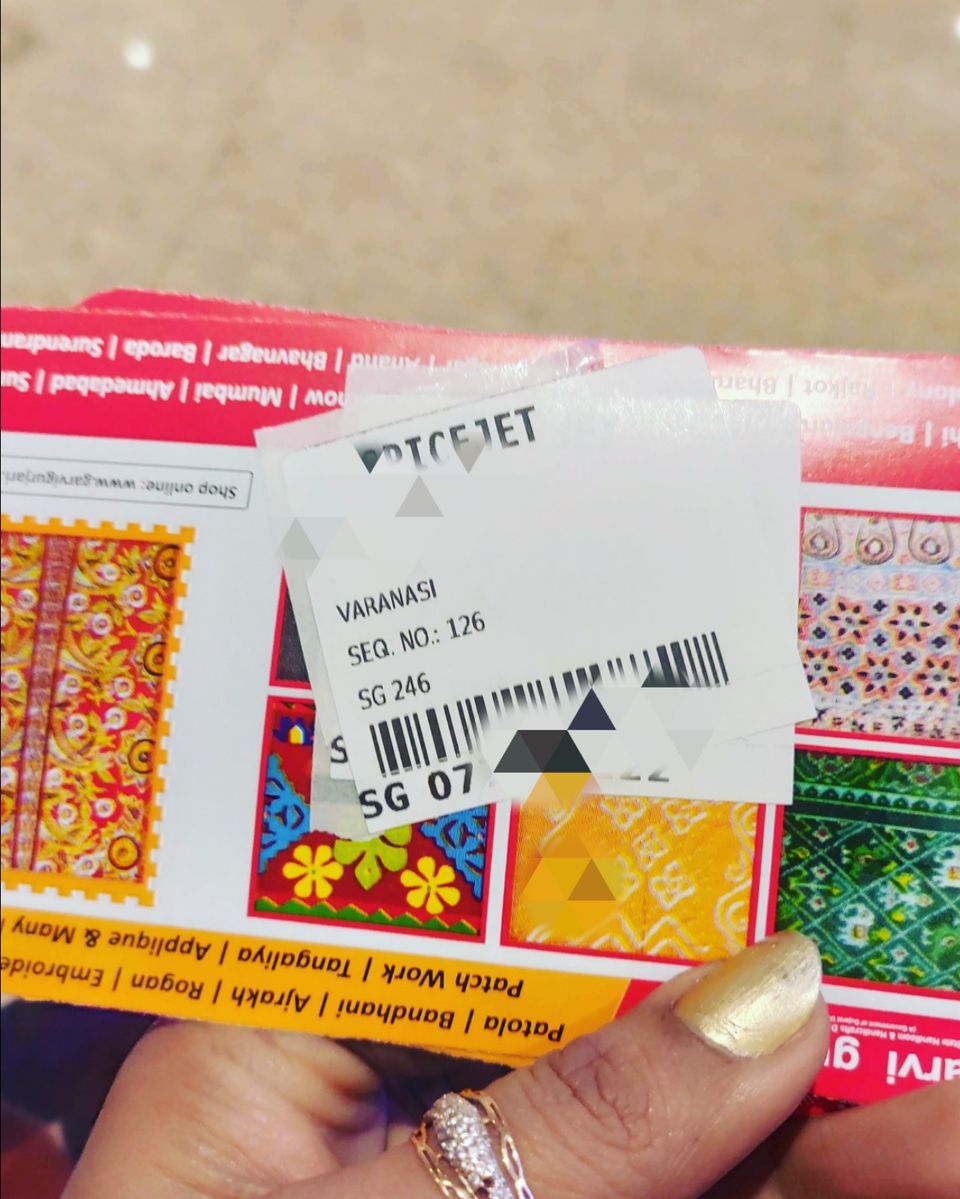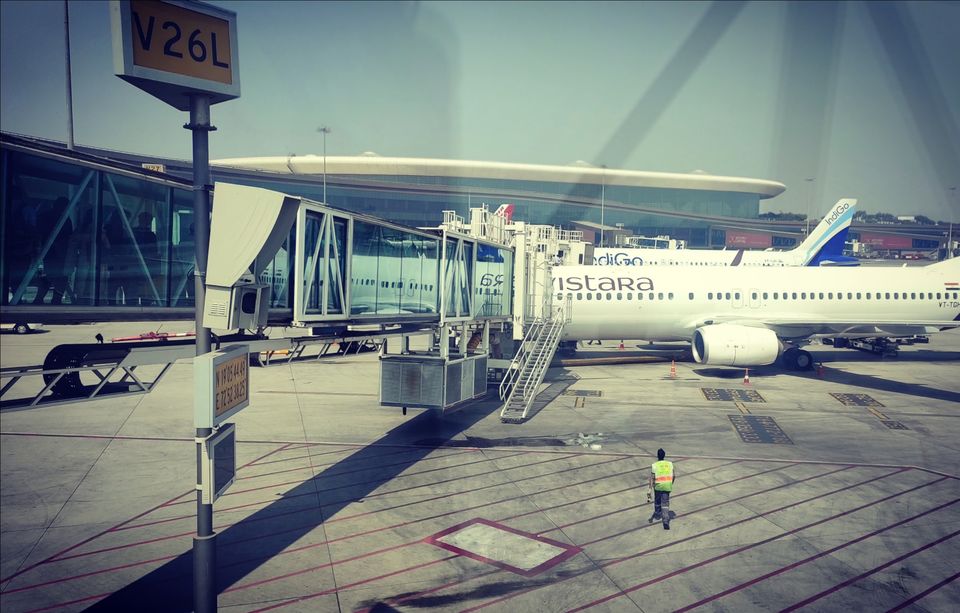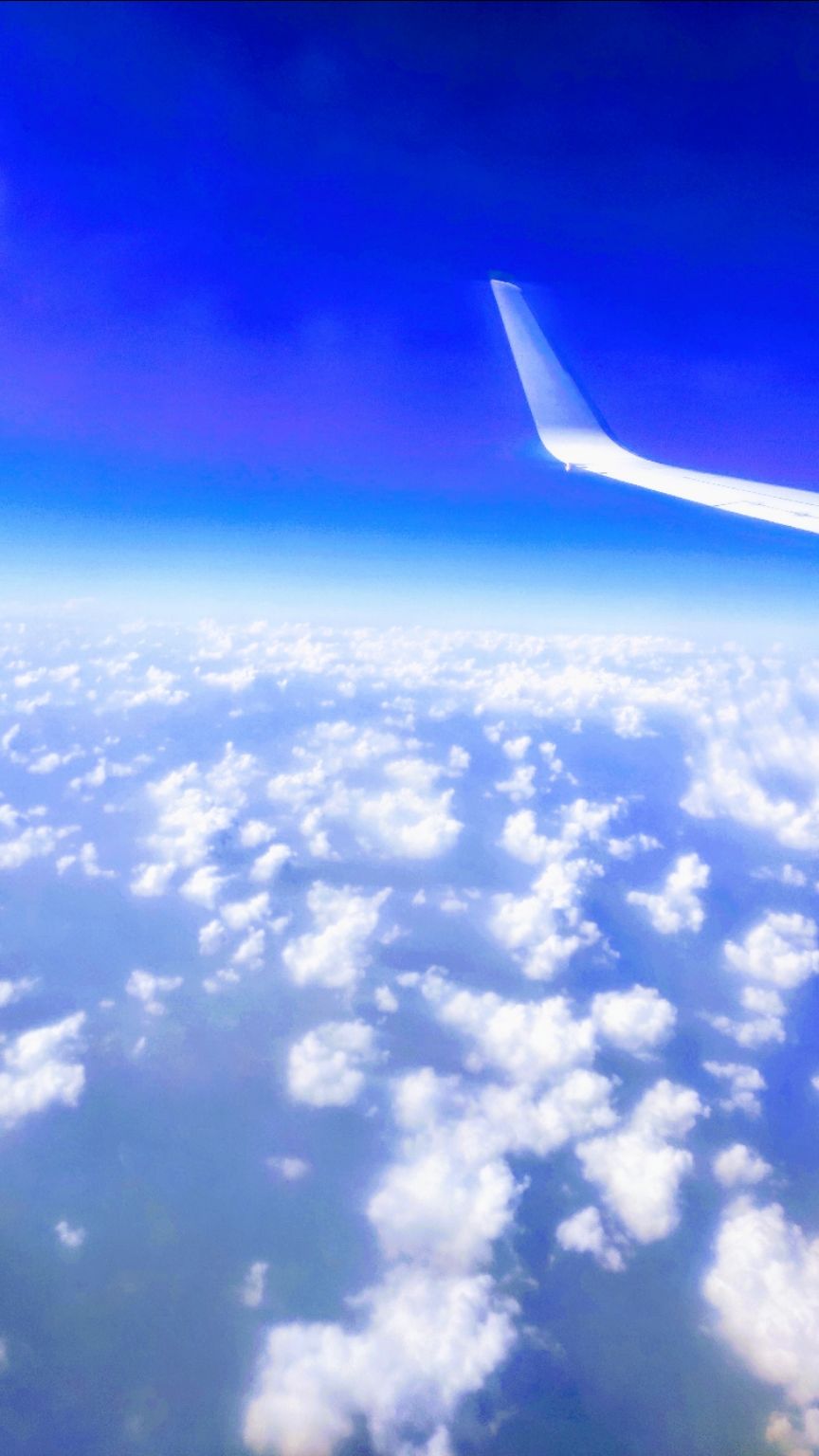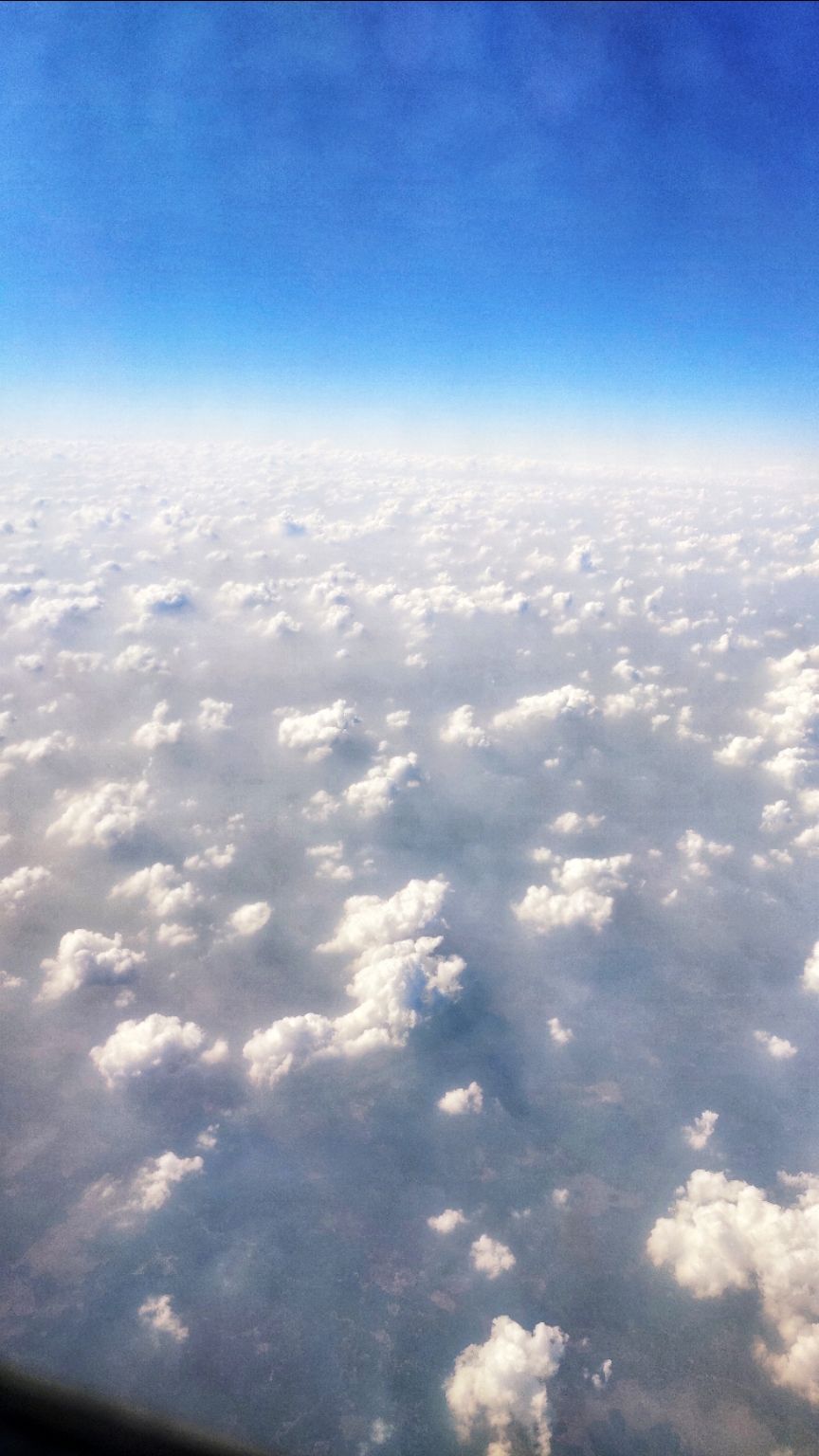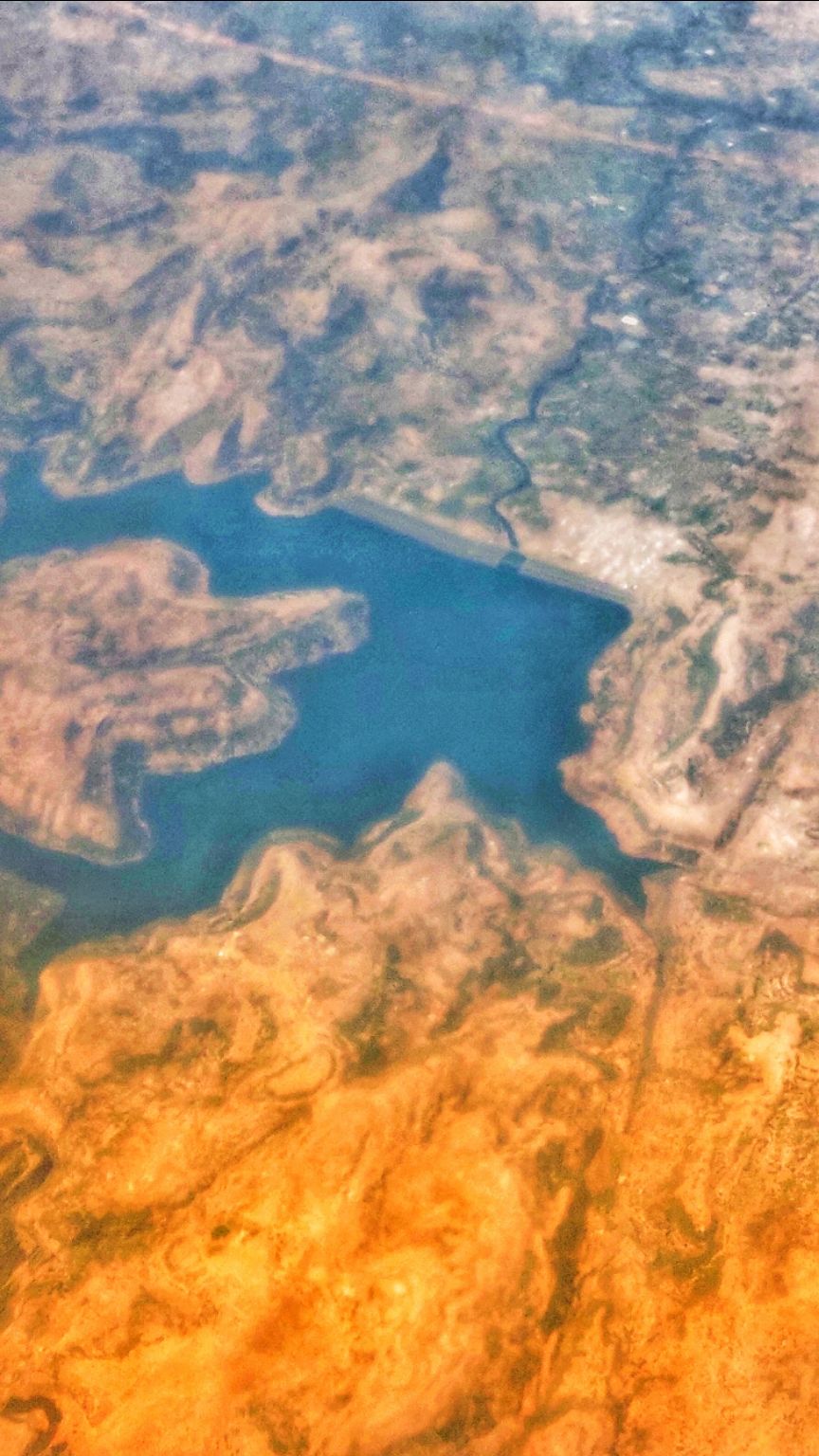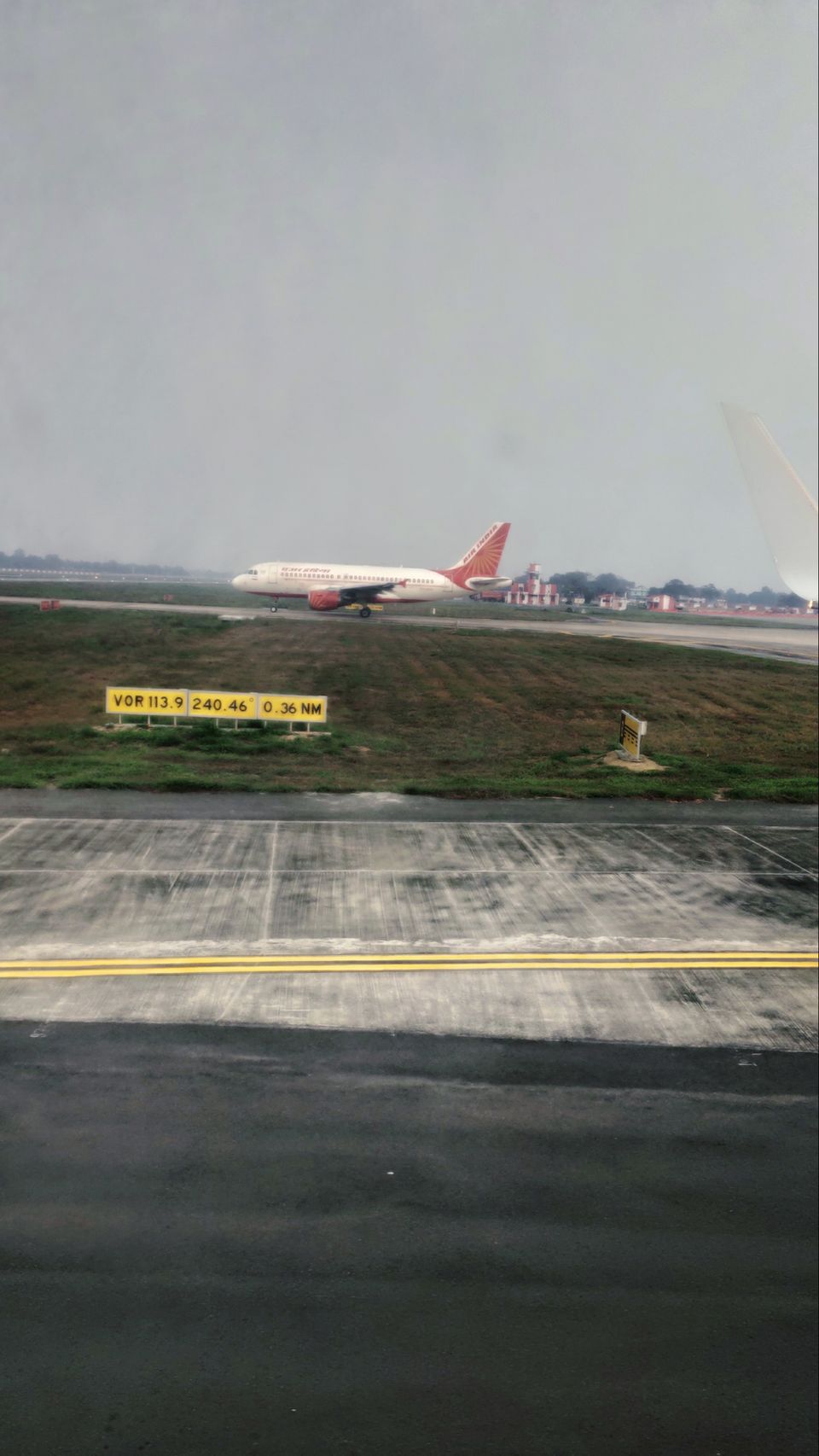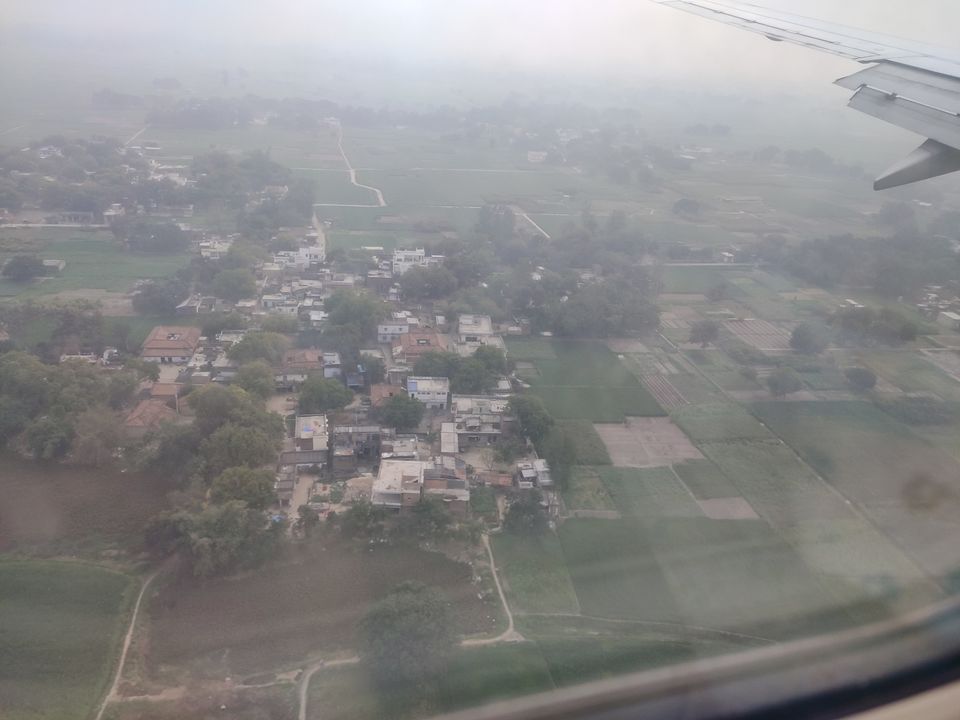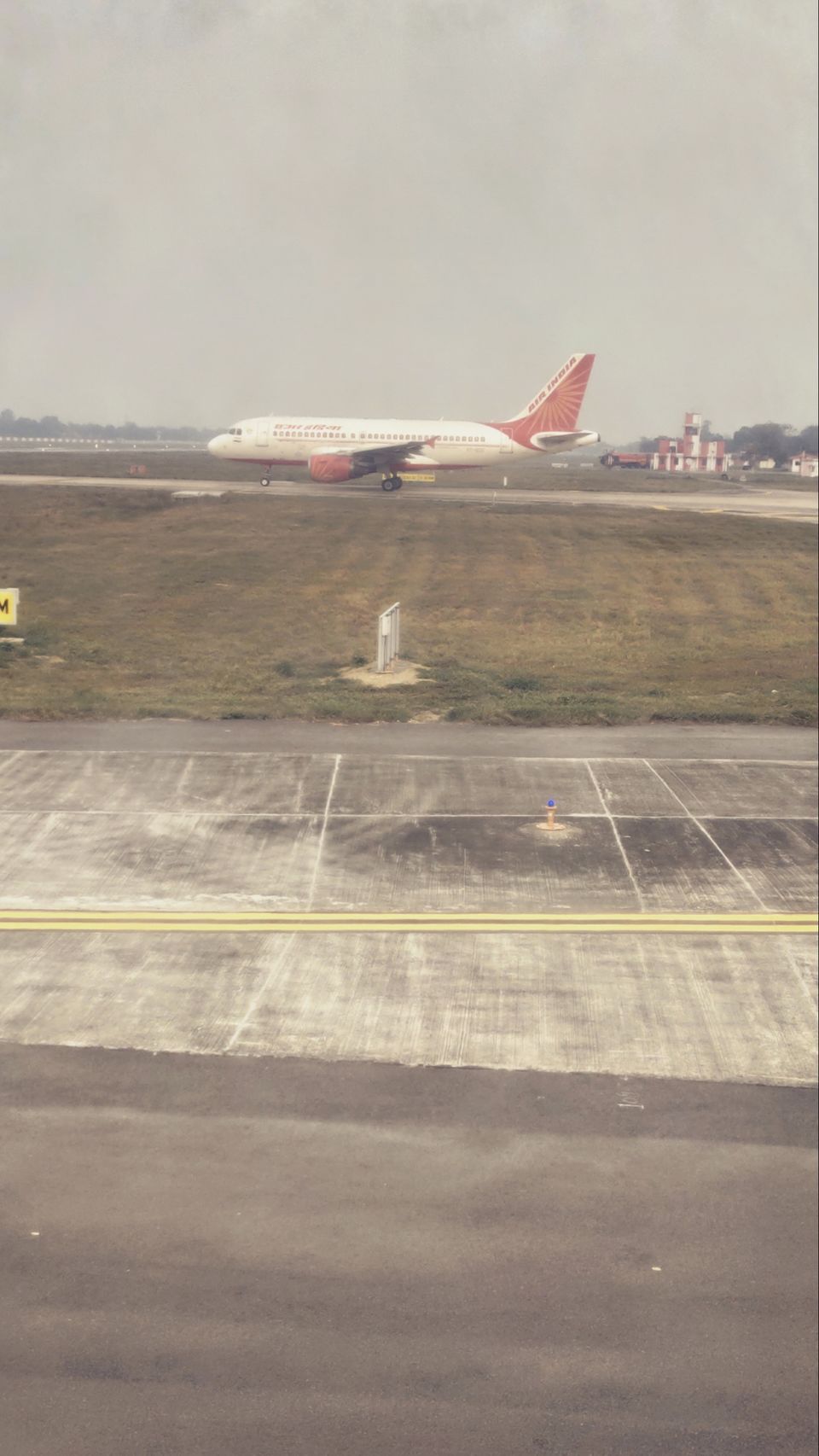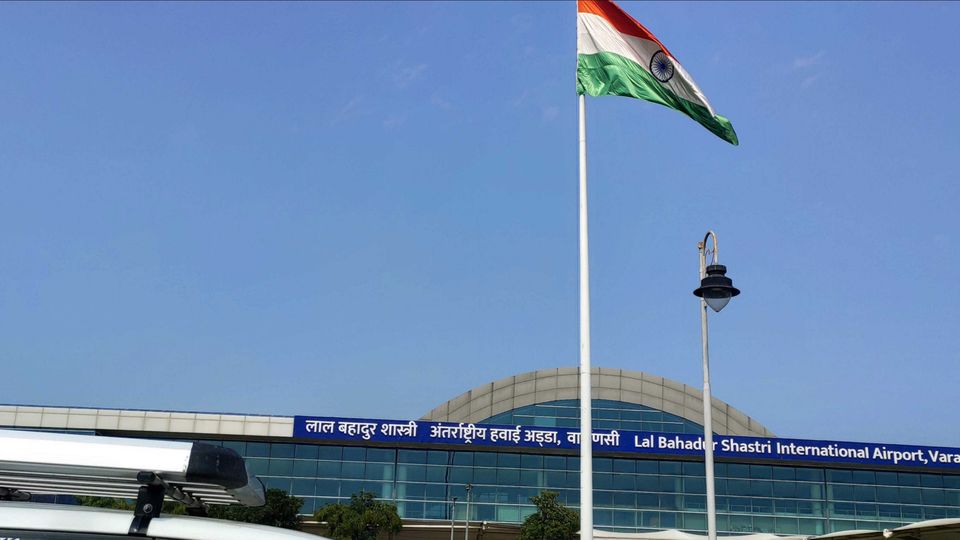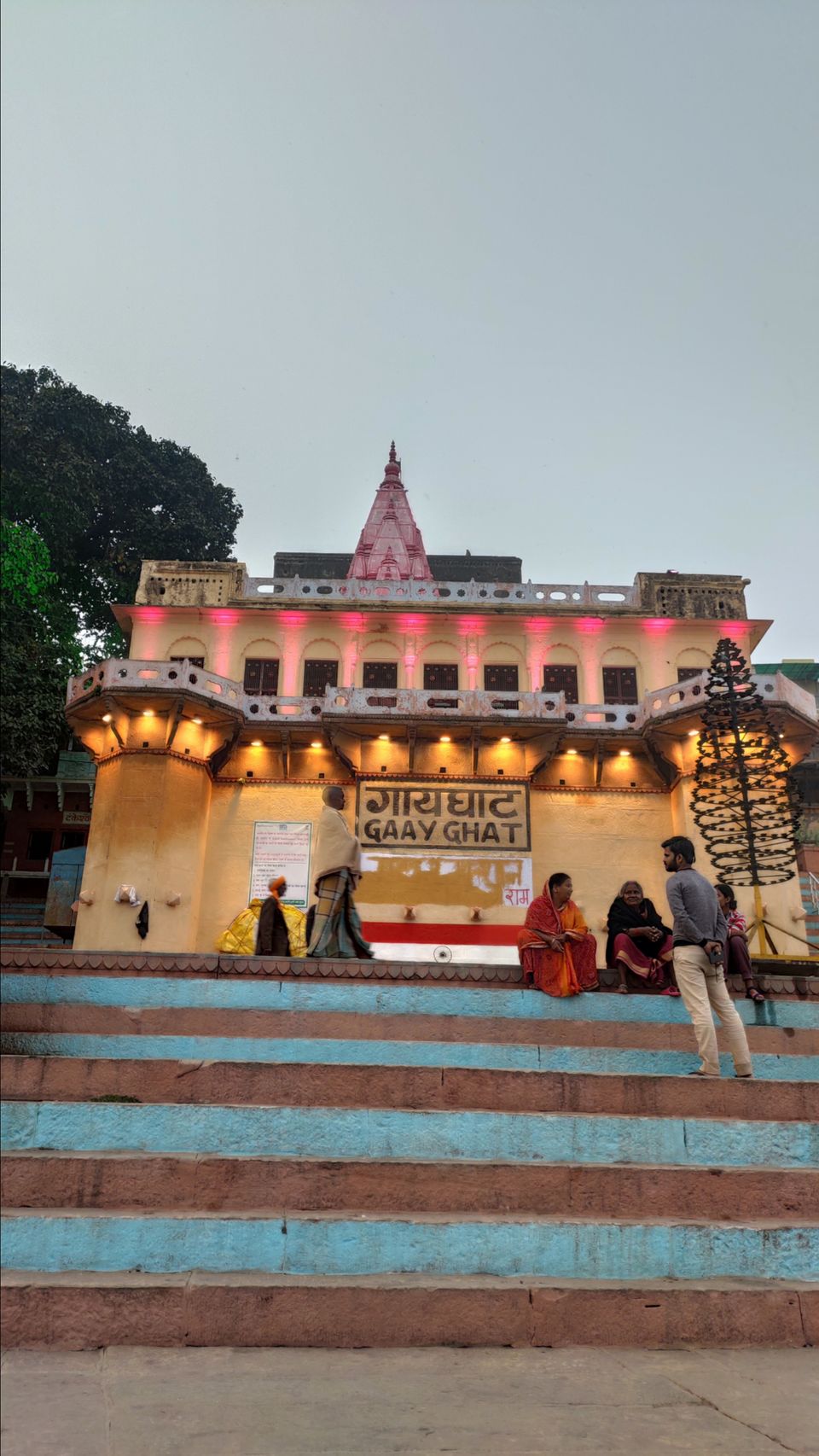 🏡Where we would stay🏡
From airport to my stay We book taxi from airport 500& 800 rupees minimum the most important you should bargaining in the price for taxi they charge u more there is counter in airport of uttarPradesh government taxi
,🏕️Saminary Mandir dharmshala🏘️
A1/1 Machodari Road, Gai Ghat Rd, Near Overhead Tank, Machodari, Varanasi, Uttar Pradesh 221
Budget rooms and back off gai ghat
Rules and regulations in dharamshala so please do follow it you get good Gujarati food over there the timing of food 8.30to9.30 u can ask them
The budget of room is 1200 minimum inroom u get ac hot water there 6 bed in one room u can enjoy if Ur in group
U can see spice market of varanasi near by
Kala bharvai mandhir is aslo near by 10mint
Baba Kaal Bhairav
Pandeypur Rd, Golghar, Naibasti, Varanasi, Uttar Pradesh 221002
https://maps.app.goo.gl/qZLPB65Fc3Jw8Htg6
Baba Kaal Bhairav Temple: This temple is thousands of years old. It is believed that Kaal Bhairav is kotwal of Kashi and Bhagwan Vishwanath is king. Belief goes that visitors should first visit Kaal Bhairav temple and then go to Vishwanath temple. Address - k37/124, Golghar, Bazardiha, Maheshpur, Varanasi, Uttar Pradesh 221002
As I reach at 5 pm. to my stay as we have time so we decided to go gai ghat from gai ghat we took boat ride to Boat Ride - "Dashashwamedh Ghat" to "Assi Ghat" to "Kedarnath Ghat" to "Manikarnika Ghat"Boat ride charges for one hour is Rs 1200. These are no fixed rates, it's about demand and supply. If you are looking at share boat, you can get that at Rs 100 per person.
We were enjoying the sun set on Ganga river seeing beautiful ghat with lights an panting
🛶 Ganga Aarti,🌅🛳️
I am so lucky witnessing the spectacular Ganga 1day Aarti on Dashashwamedh Ghat sitting in a boat, moored near the ghats.
It will be such a blissful experience, I thought as remembered the Fristt time I had witnessed this glittering ceremony.
As the sun sets we enjoying boat ride and twilight casts its mystical glow, the river Ganga assumes a golden sheen and its gentle waves shimmer and caress the sides of the boat, the wooden boat now appearing gilded gently comes to a stop in front of the Dashaswamedh Ghat. There is a flurry of activity on the ghat as preparations are being made for the evening Aarti. Aarti is a very important component of Hindu ritualistic worship, it is the act of waving lamps in a circular motion accompanied by the chanting of Vedic mantras or hymns, facing the object of worship or veneration. The Aarti is performed in temples and houses on a daily basis or during specific festivals. In this case the worship is of the River Ganga, whom the Hindus worship as a personification of the Divine Mother, a mother who has nurtured and sustained civilization along her banks from time immemorial.
the crowd as twilight slowly gives way to darkness, the ghat explodes into a brilliance of light as priests light their brass lamps and the aarti begins, the priests wave the lamps in rhythmical and circular motion in time with the mellifluous song in praise of the River Ganga that pervades the air.
the lighting of diyas in the Ganga rivers make so beautiful beautiful it feels like the stars twinkling of Dias so mesmerizing
The shankhnaad damru music in arti
This ceremony lasts for 45 minutes and waves of devotion and spirituality submerge the people gathered to watch this event. The mind experiences a strange sense of calm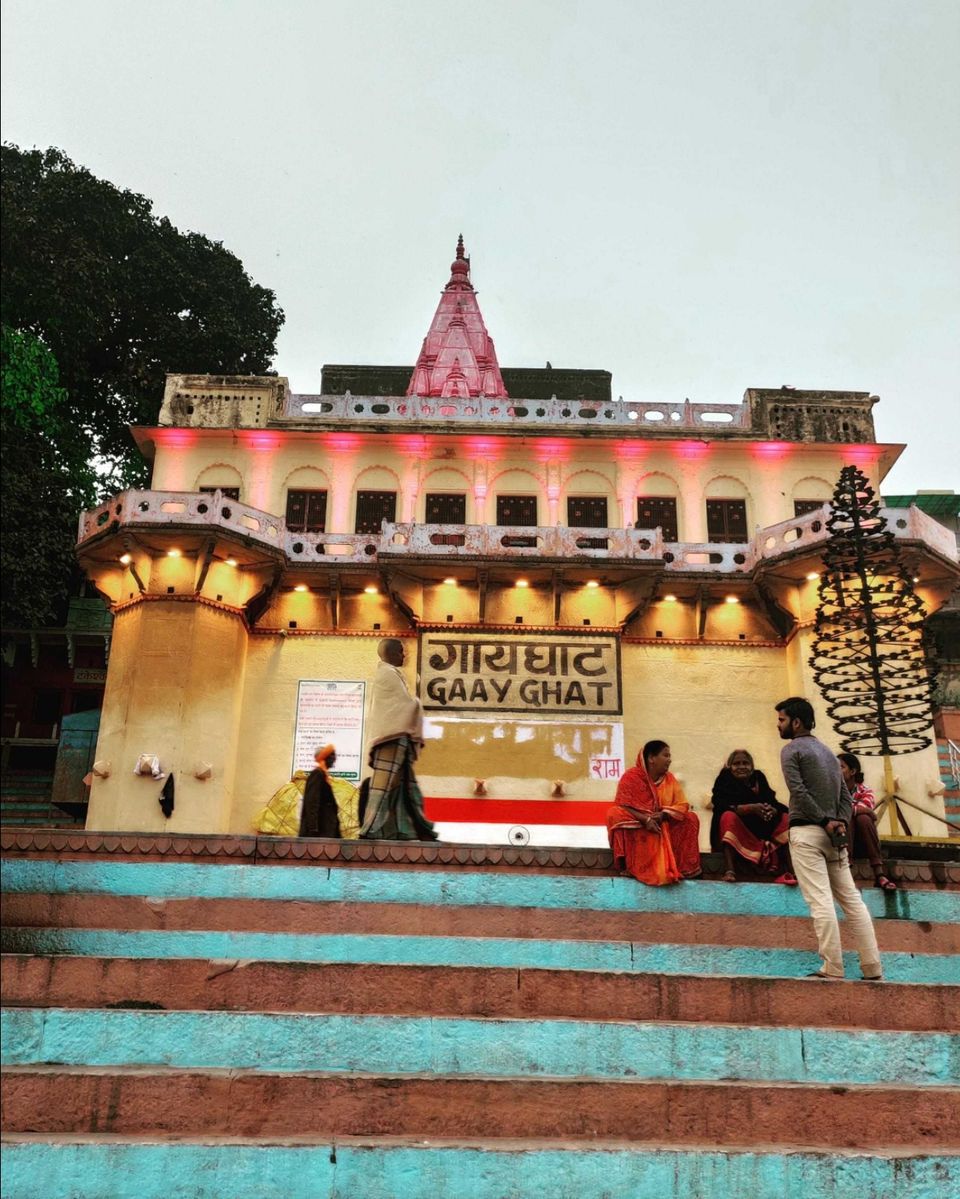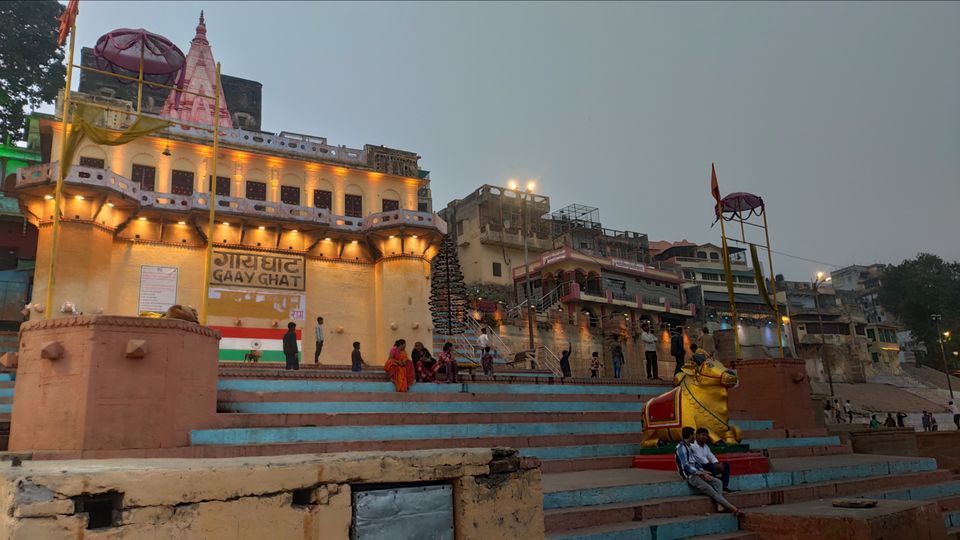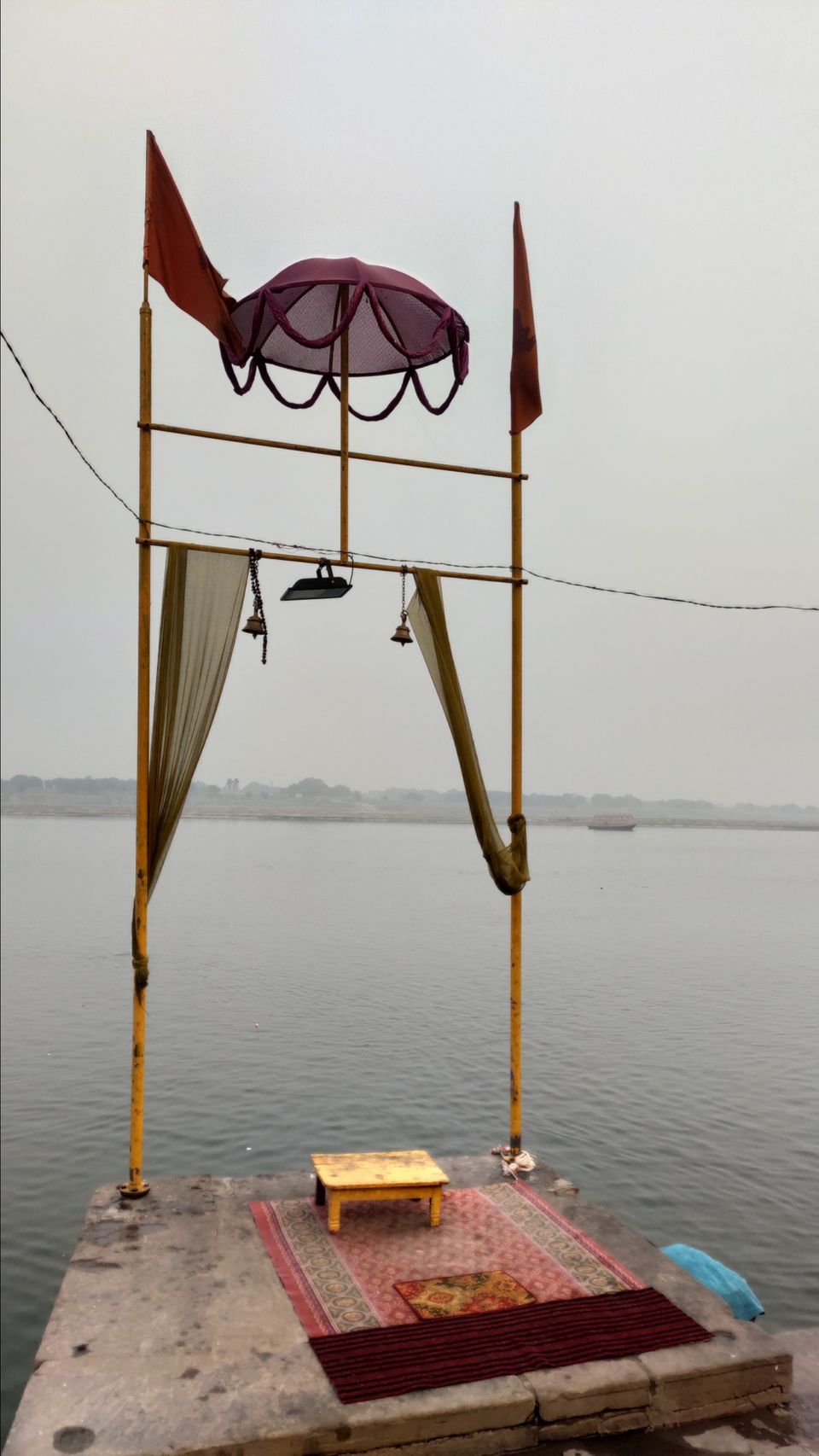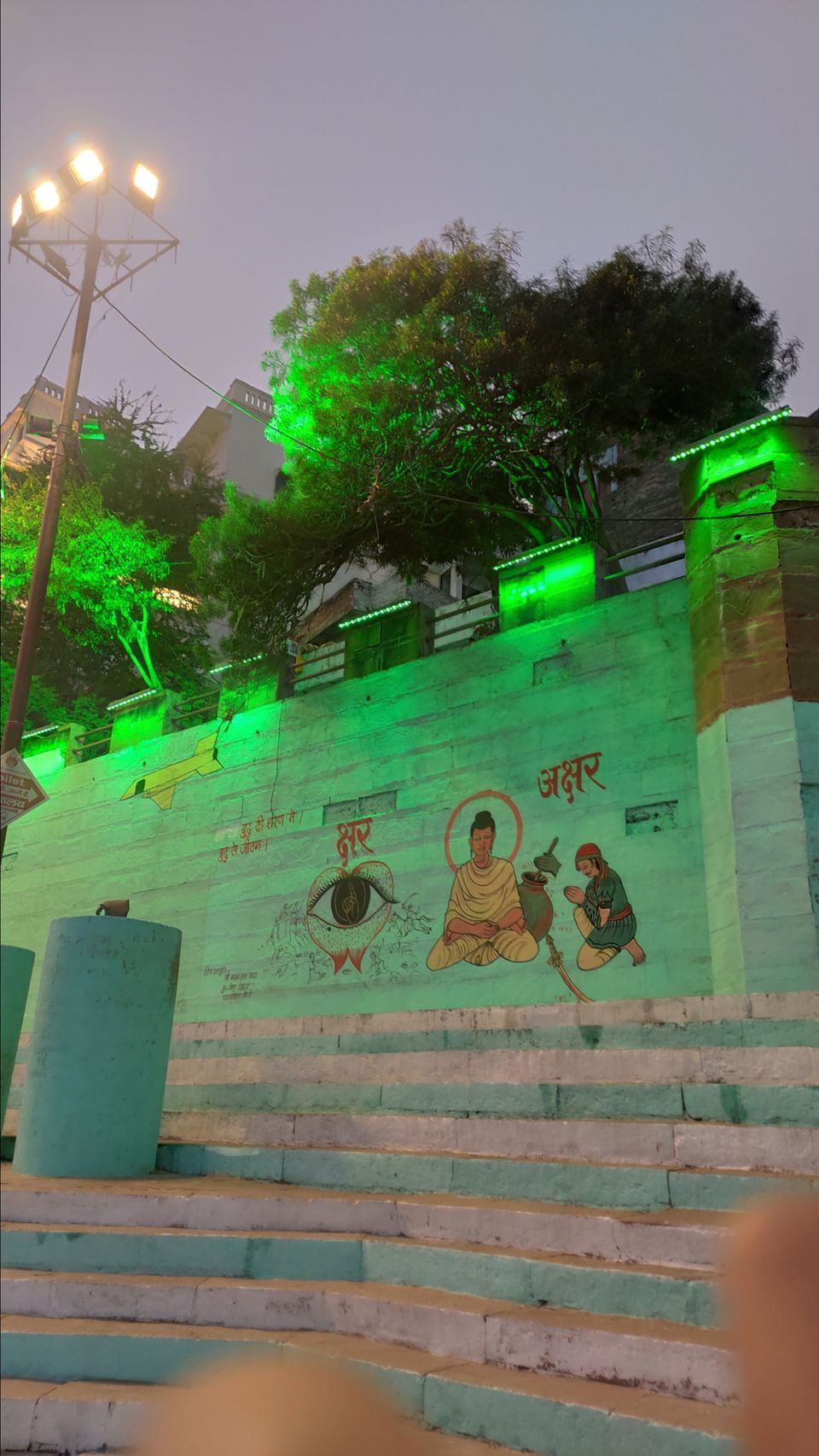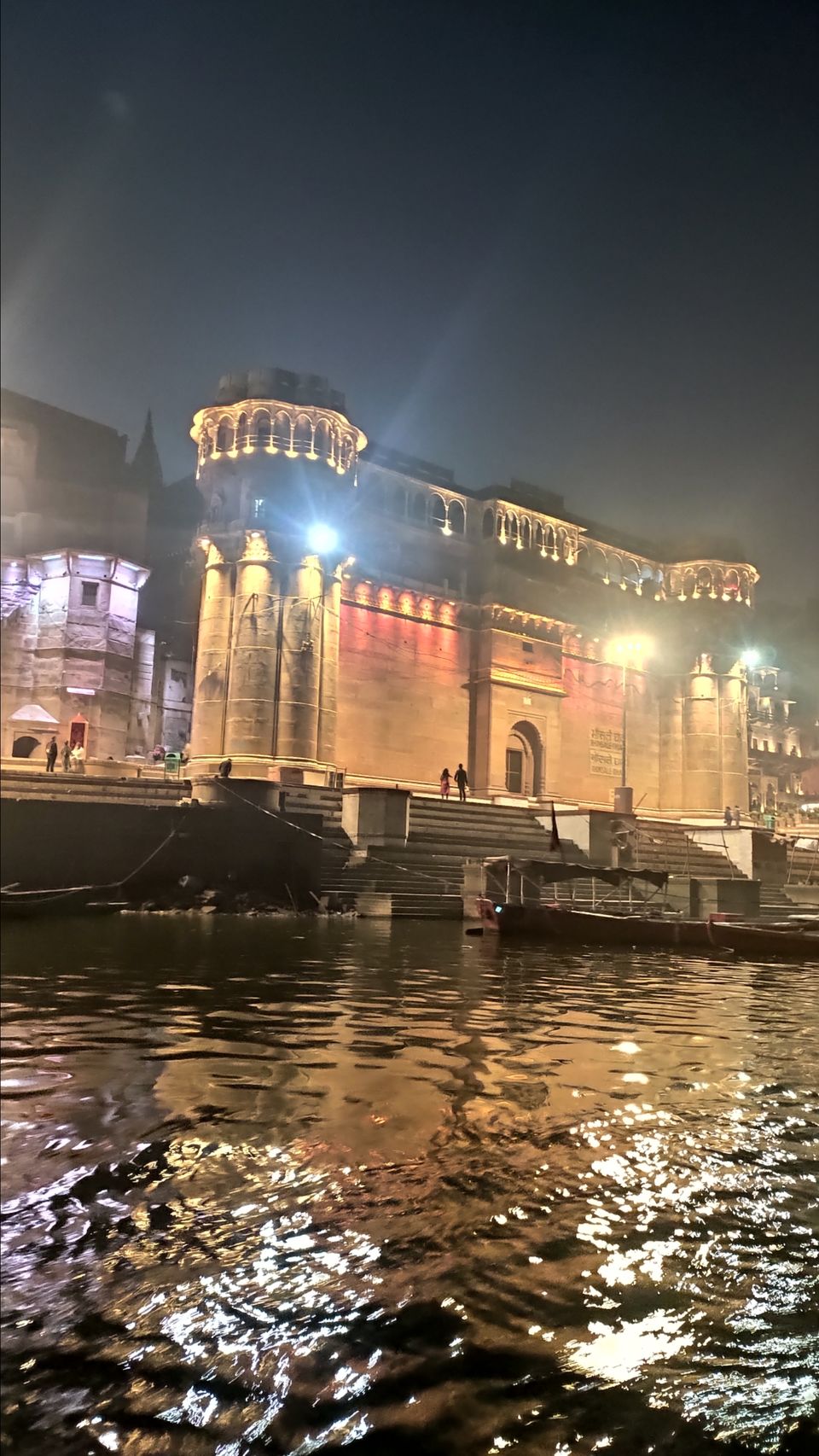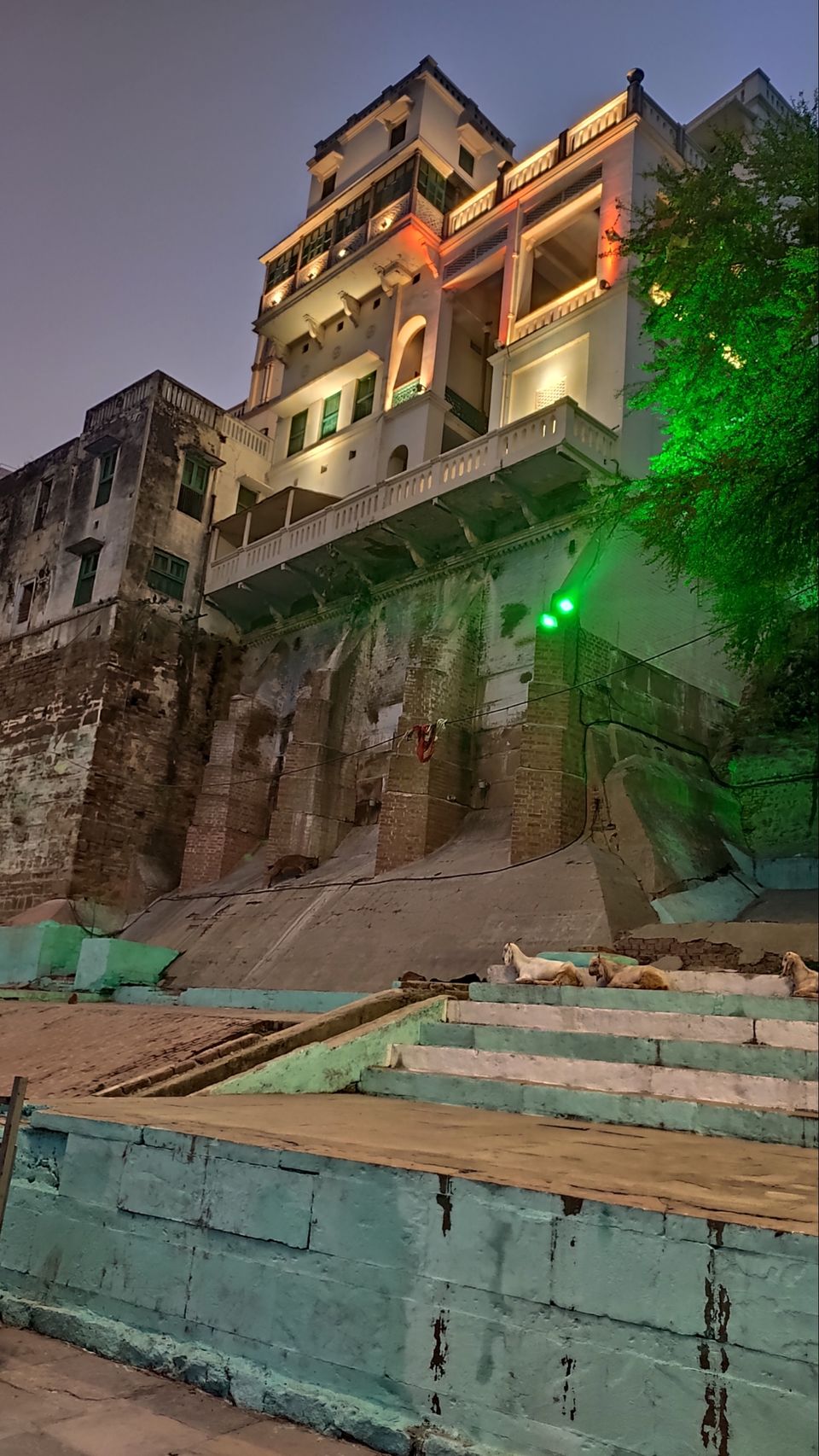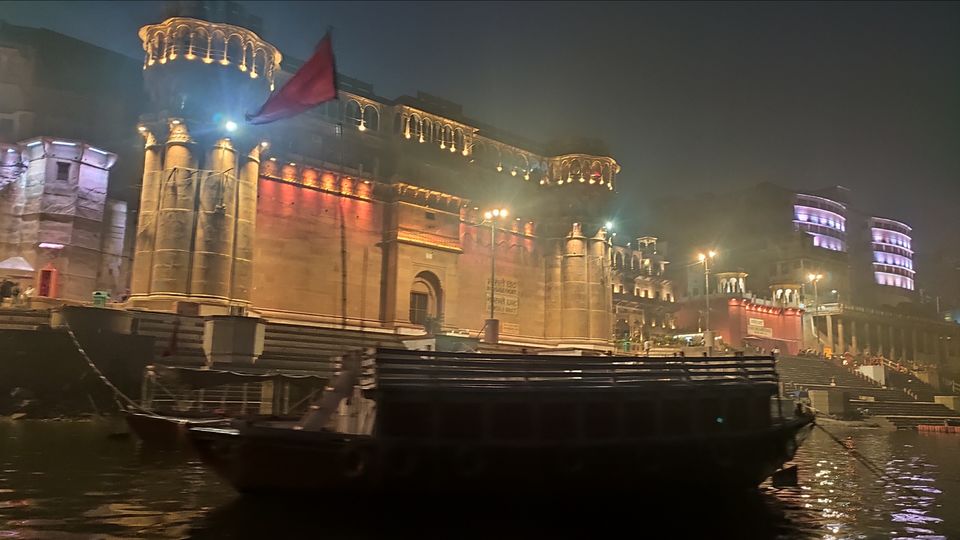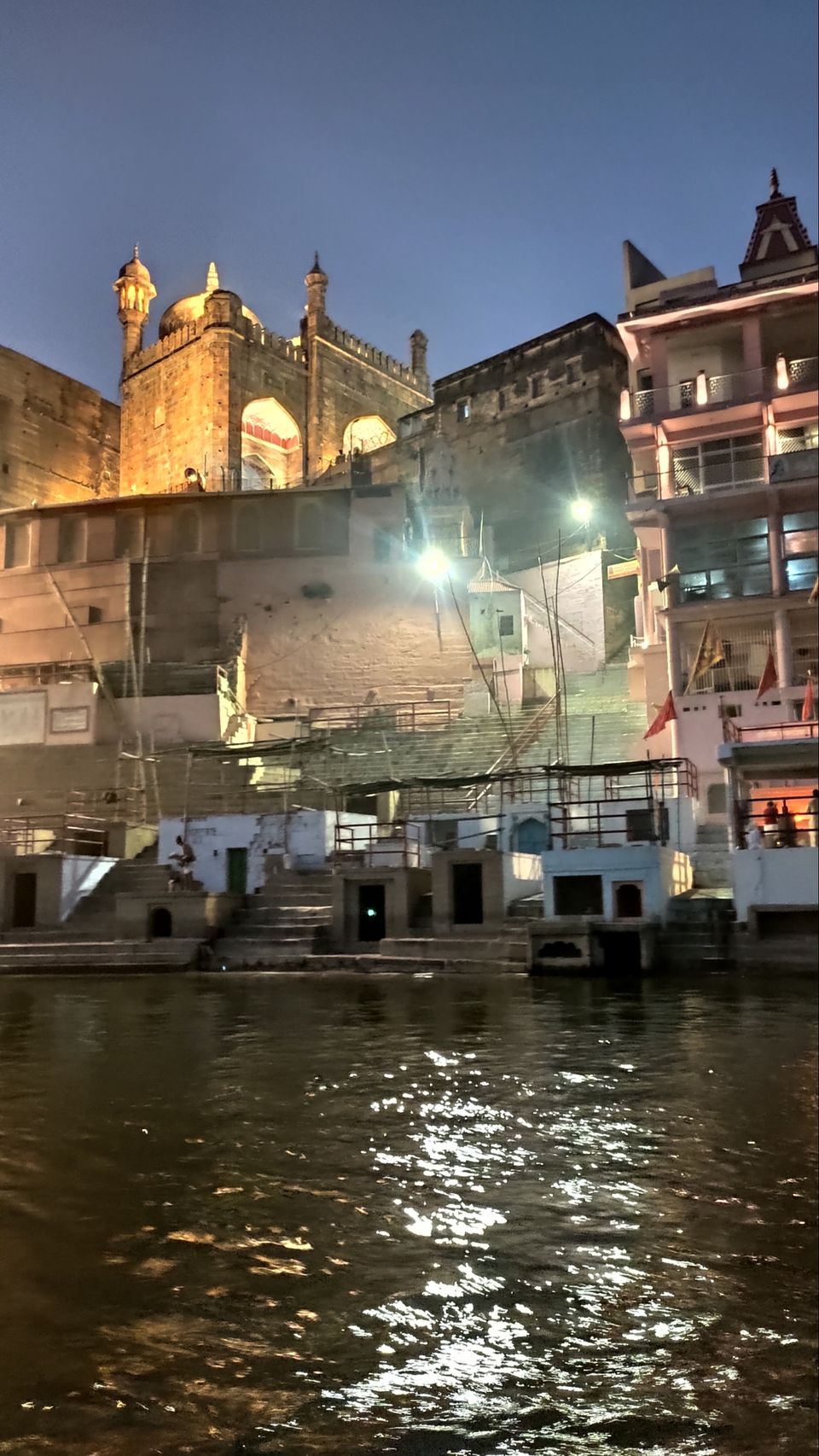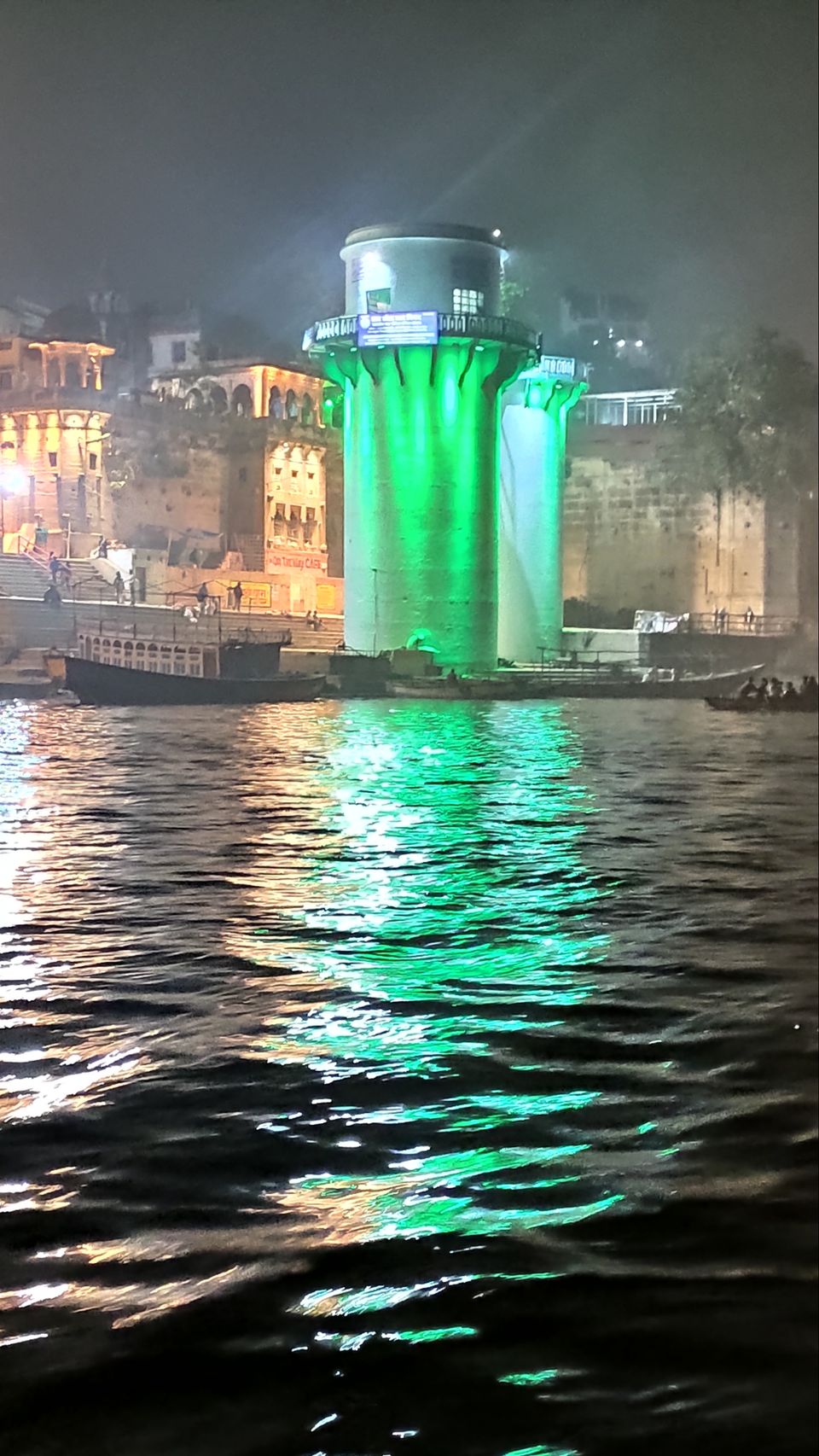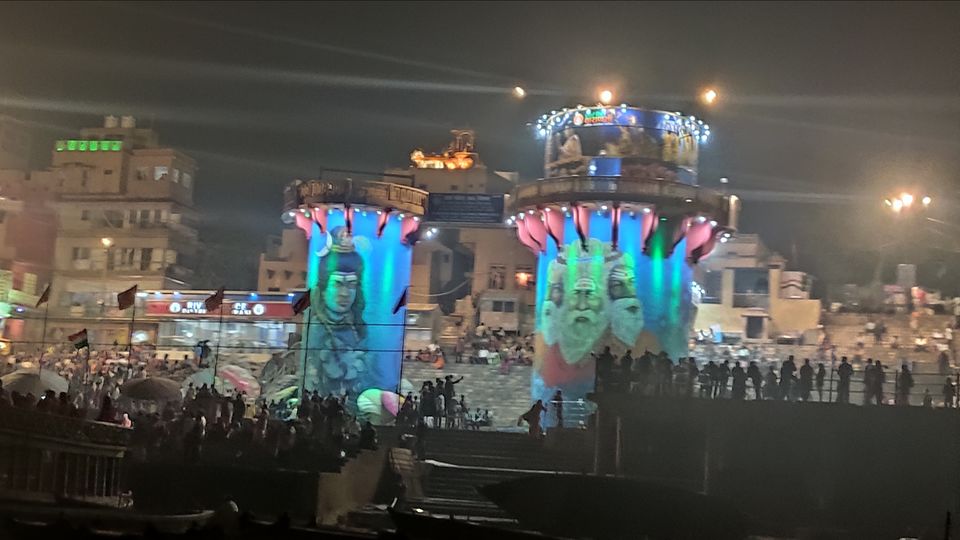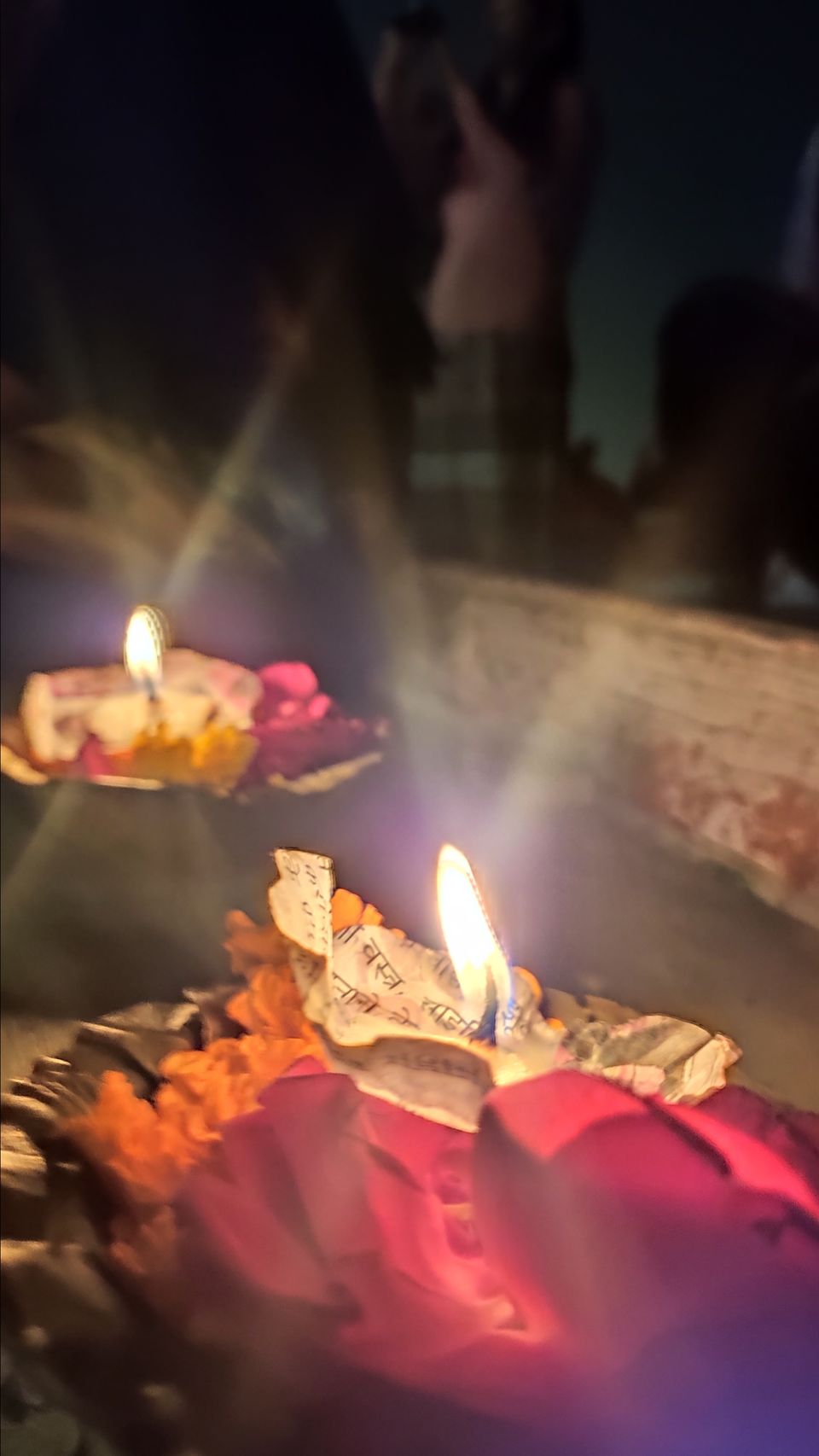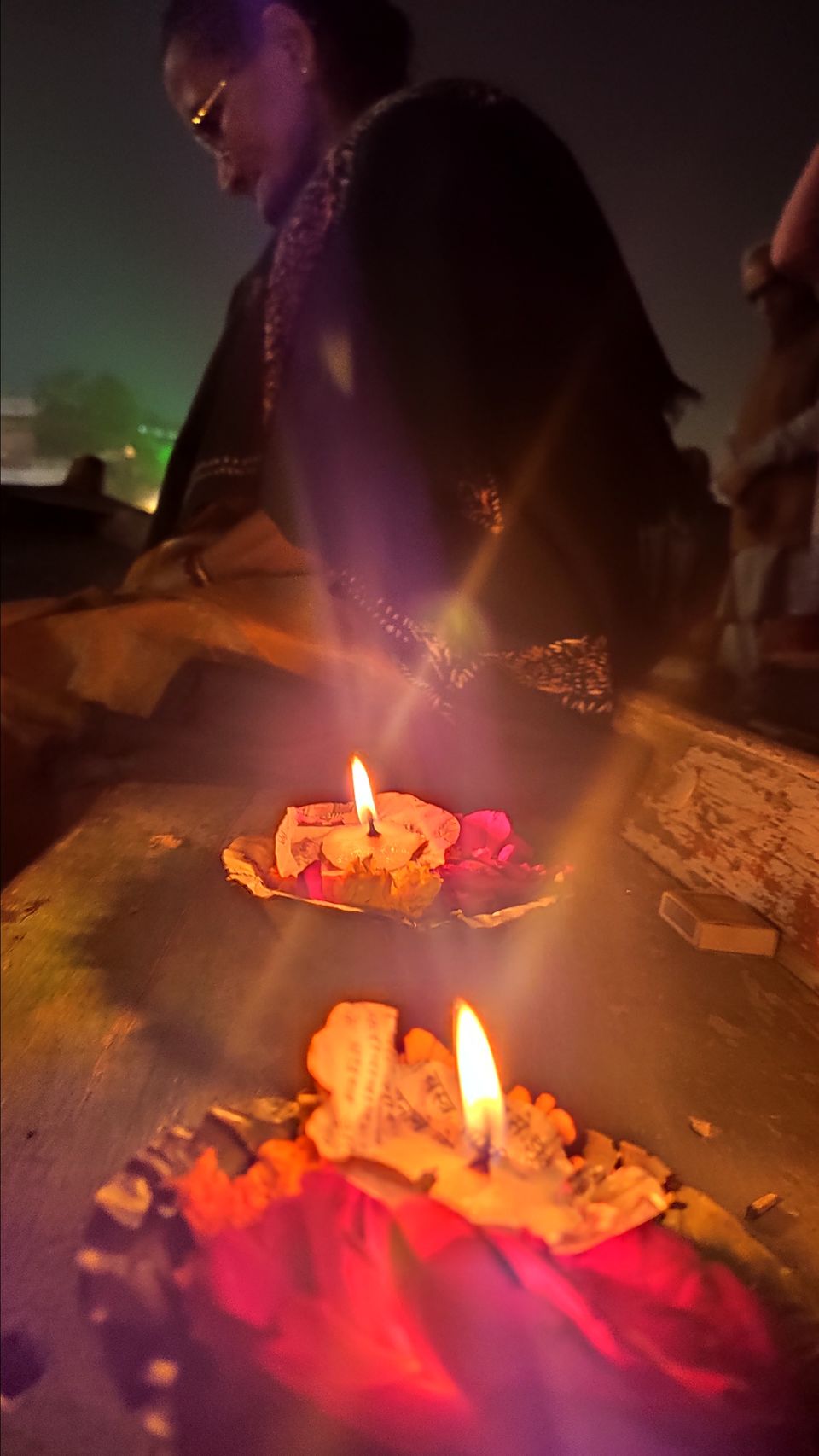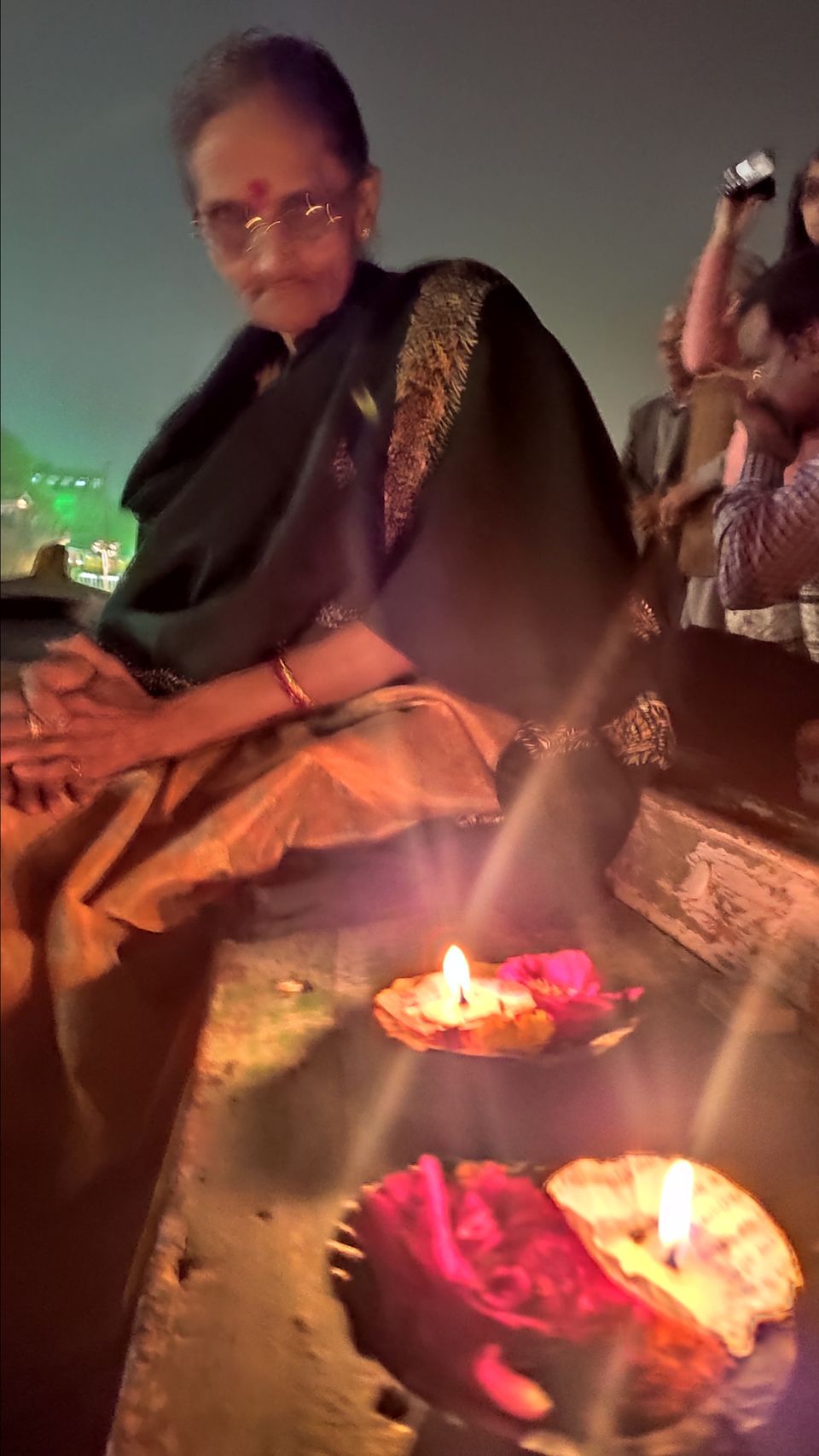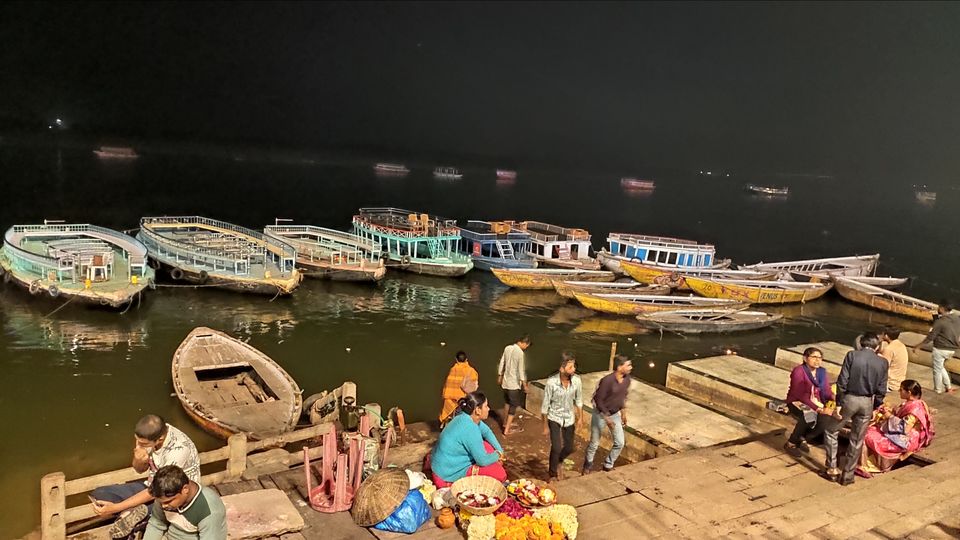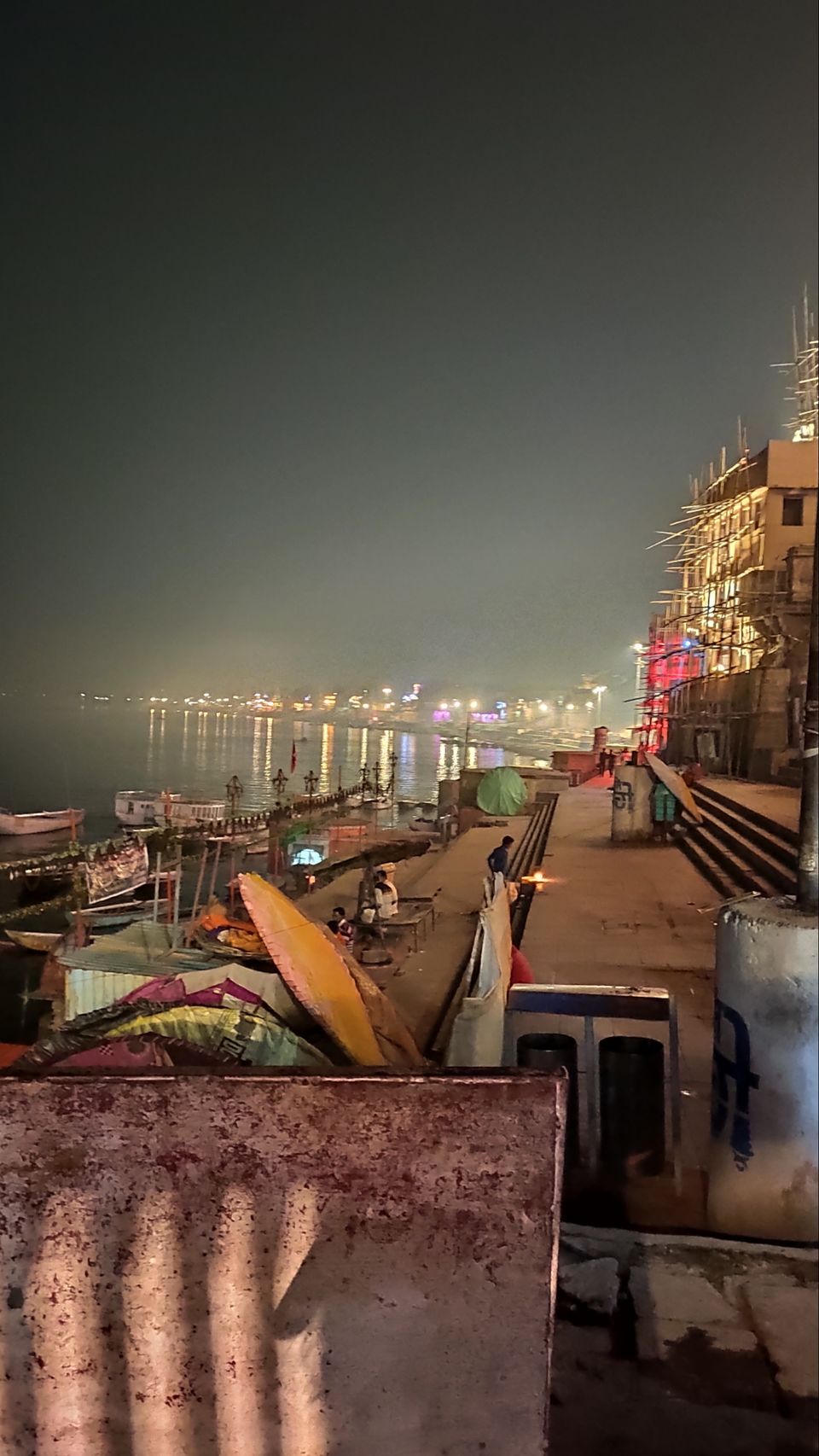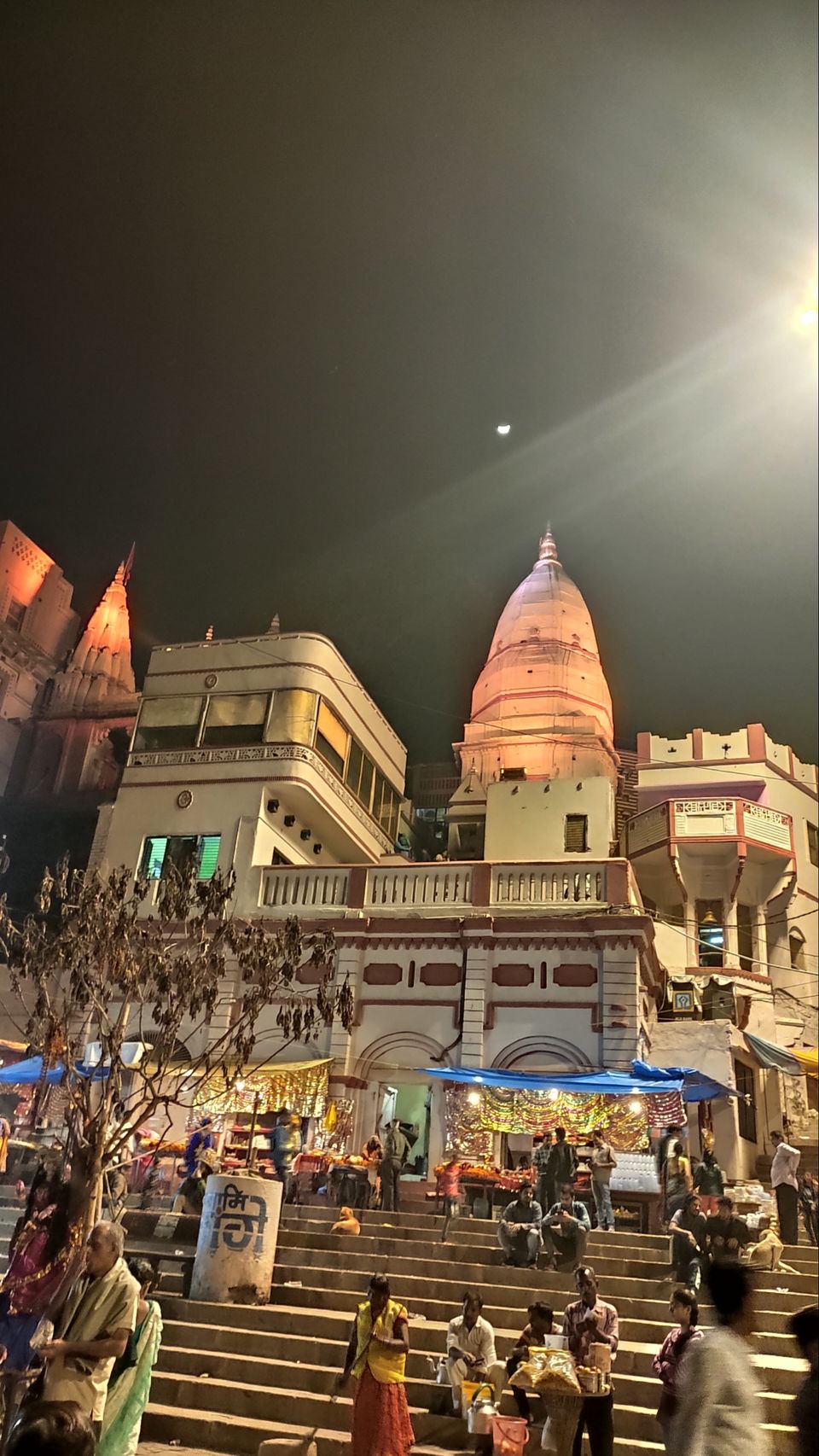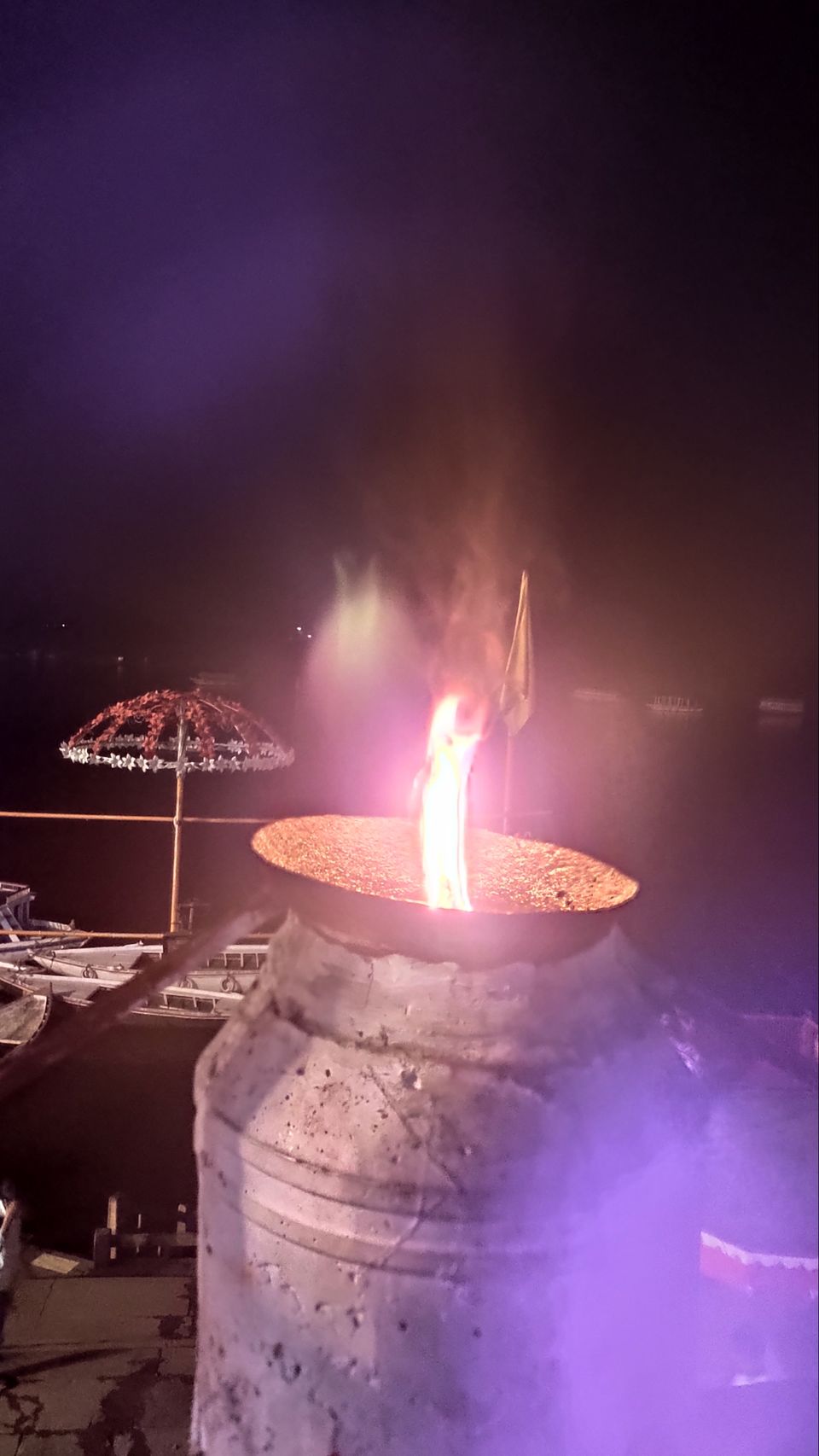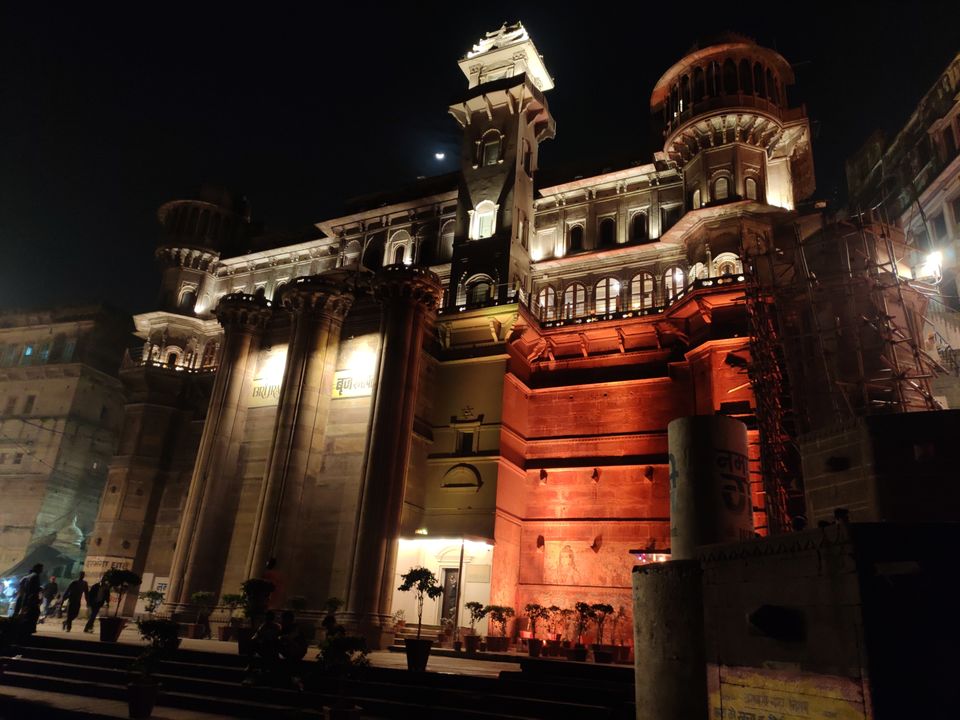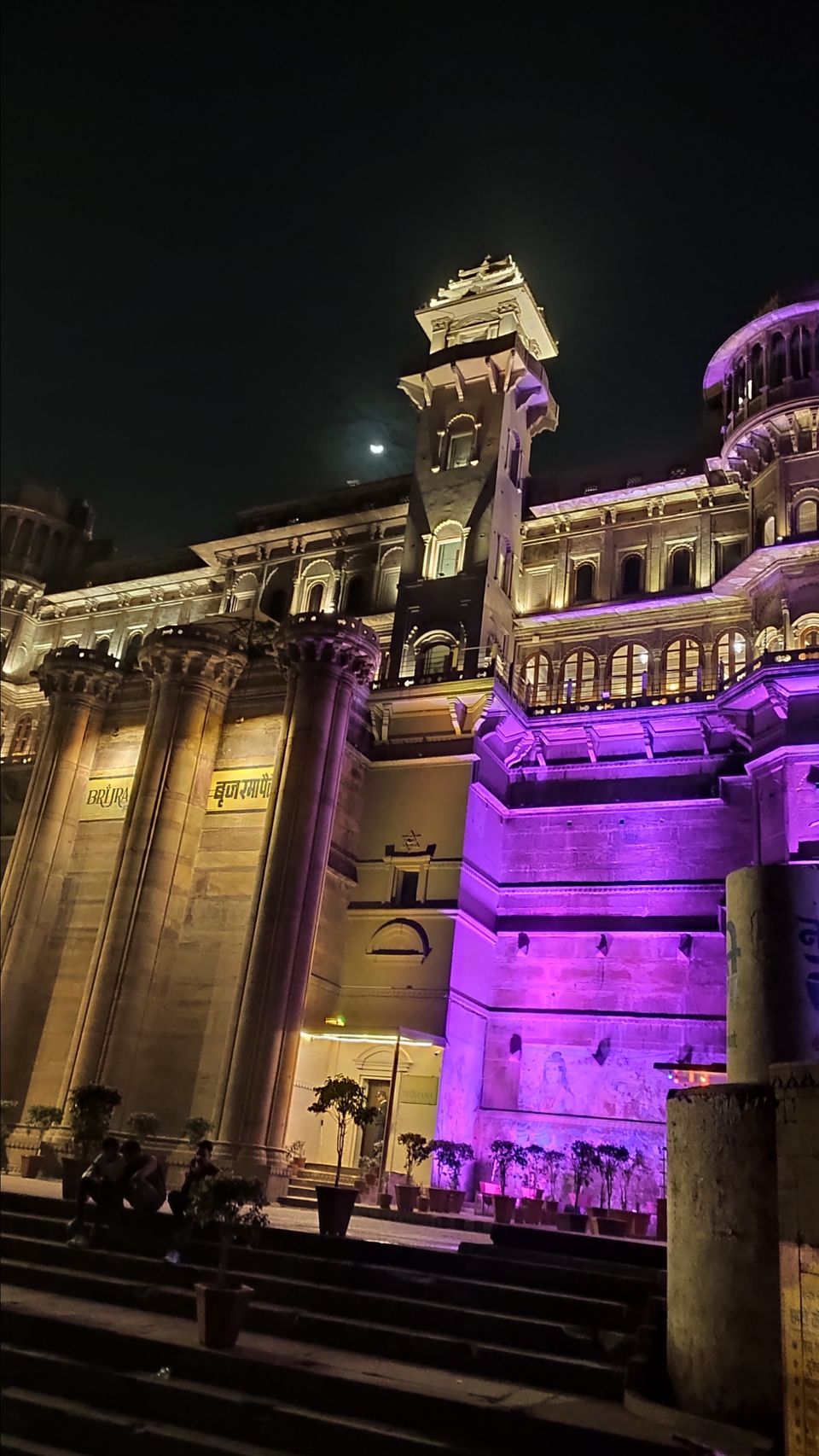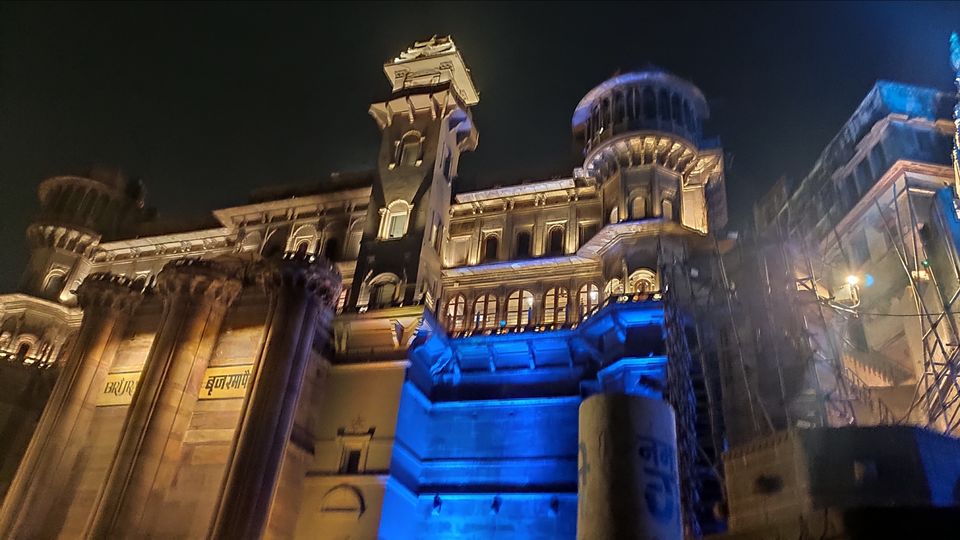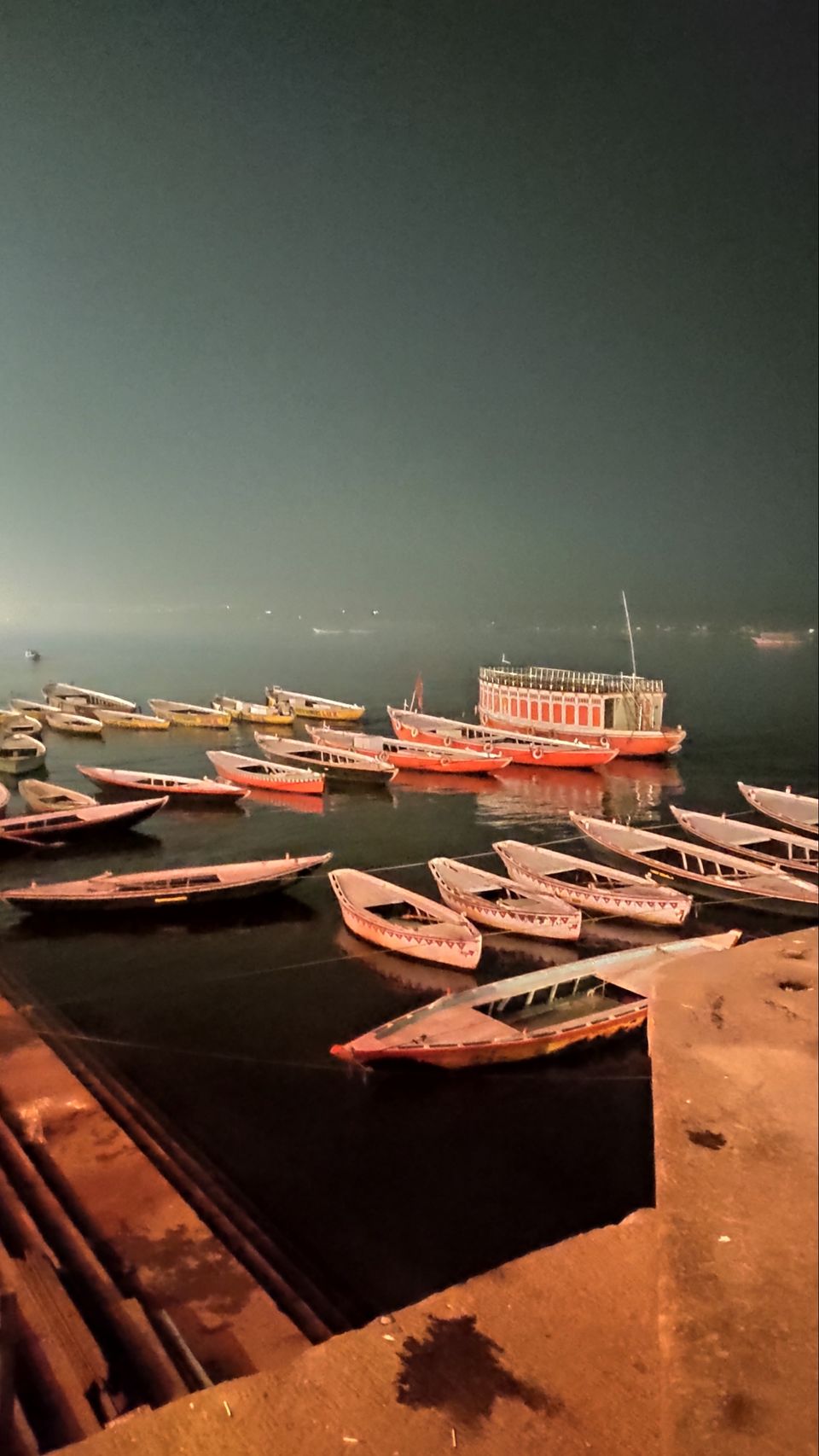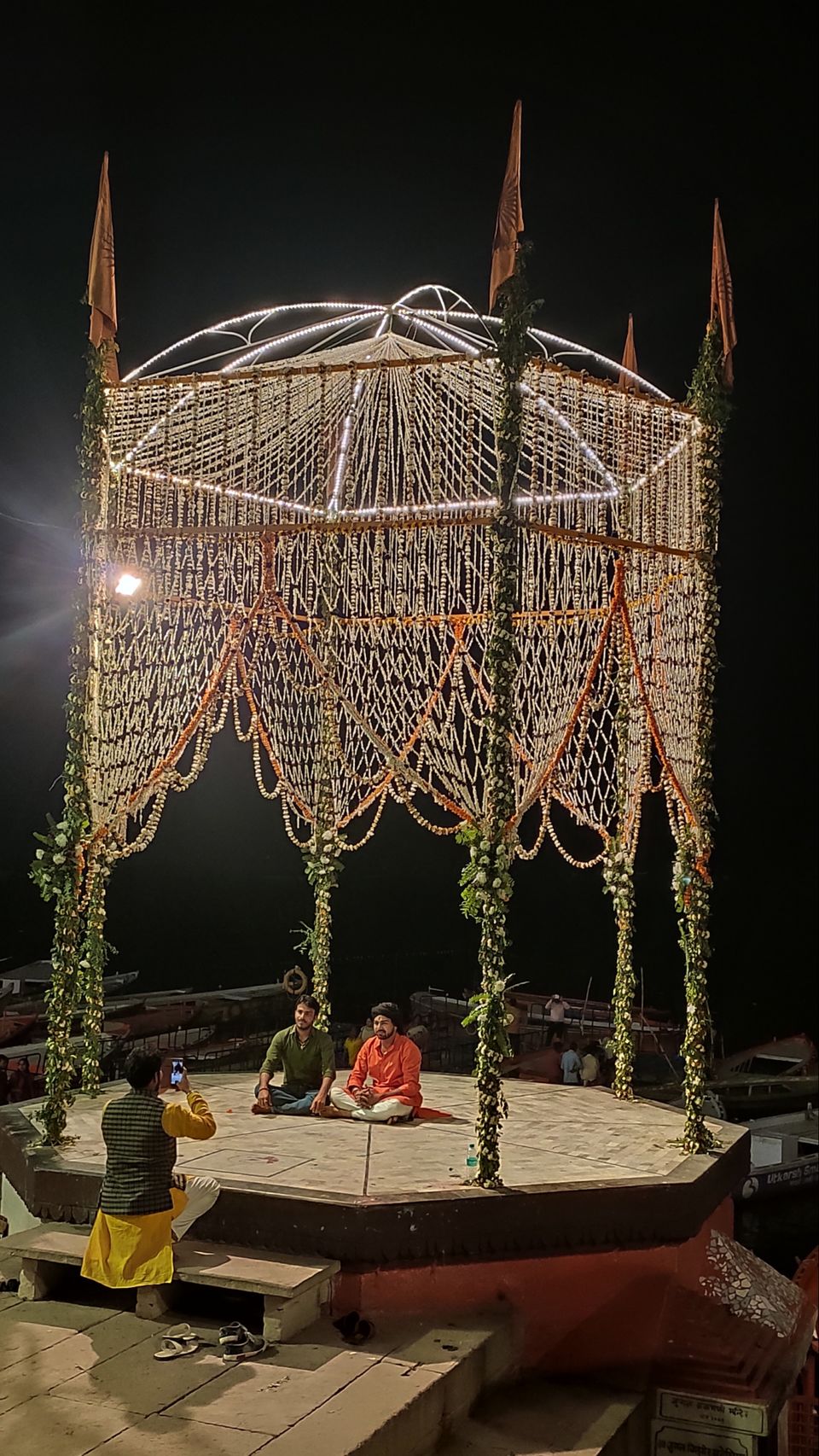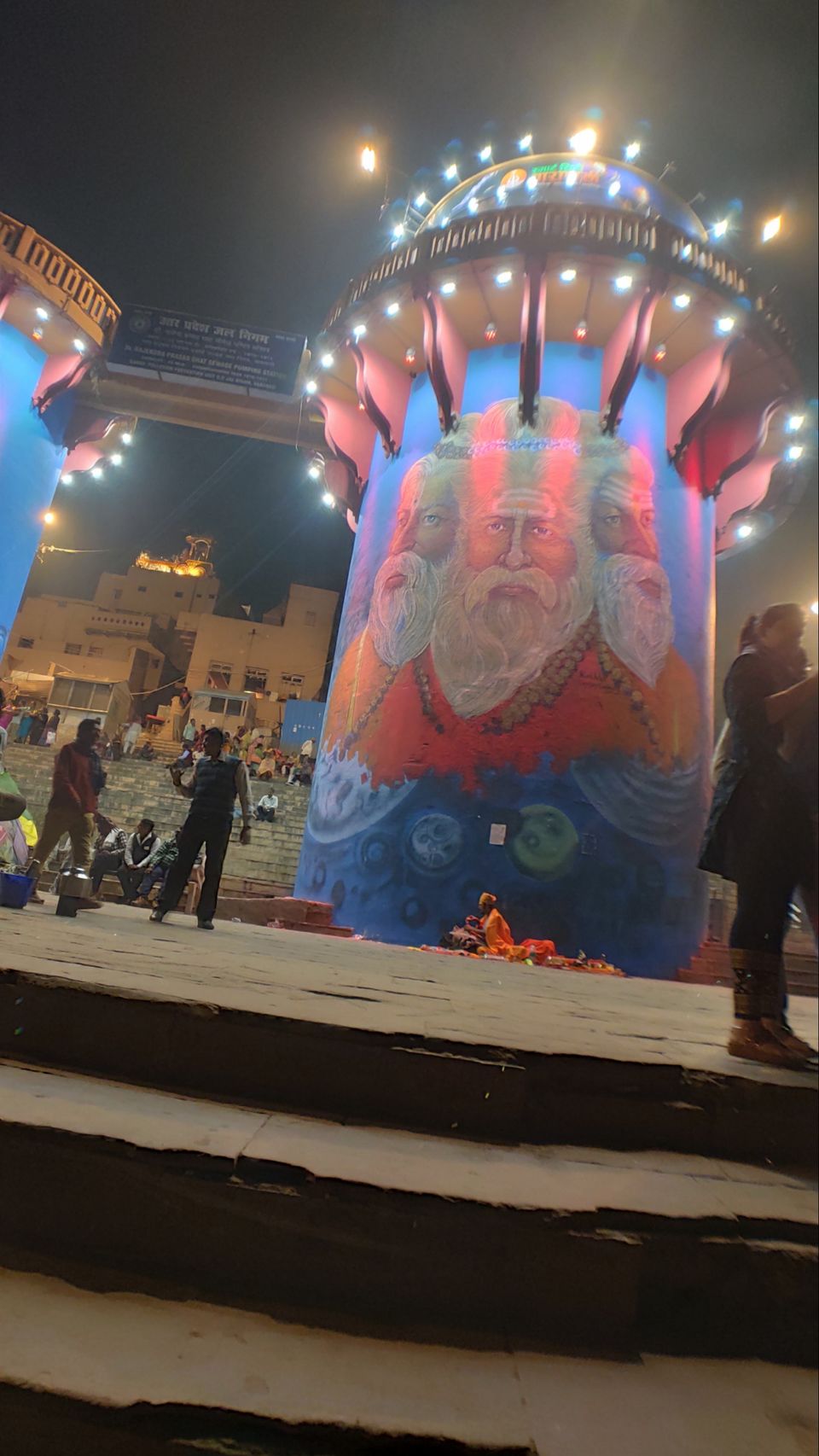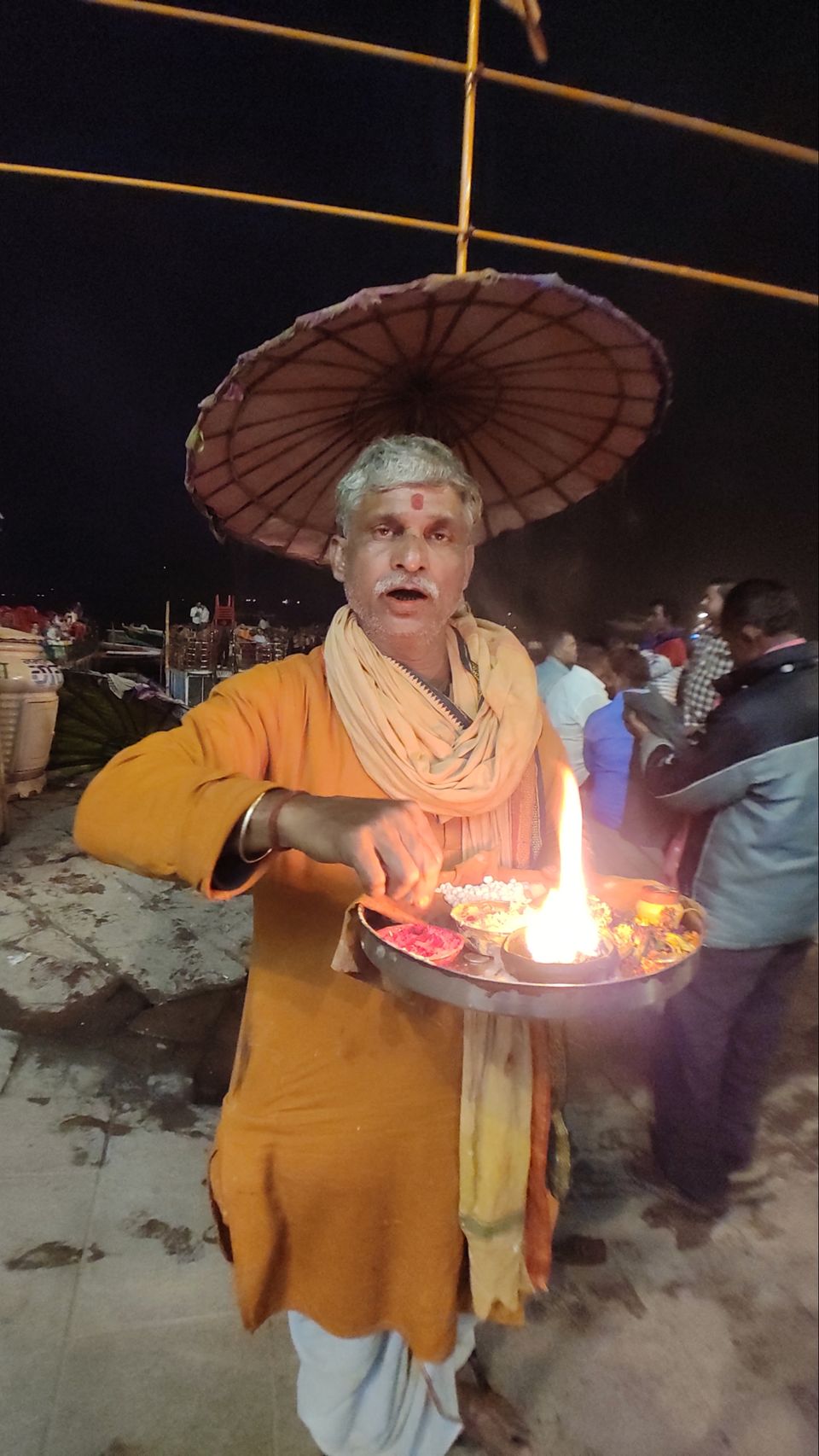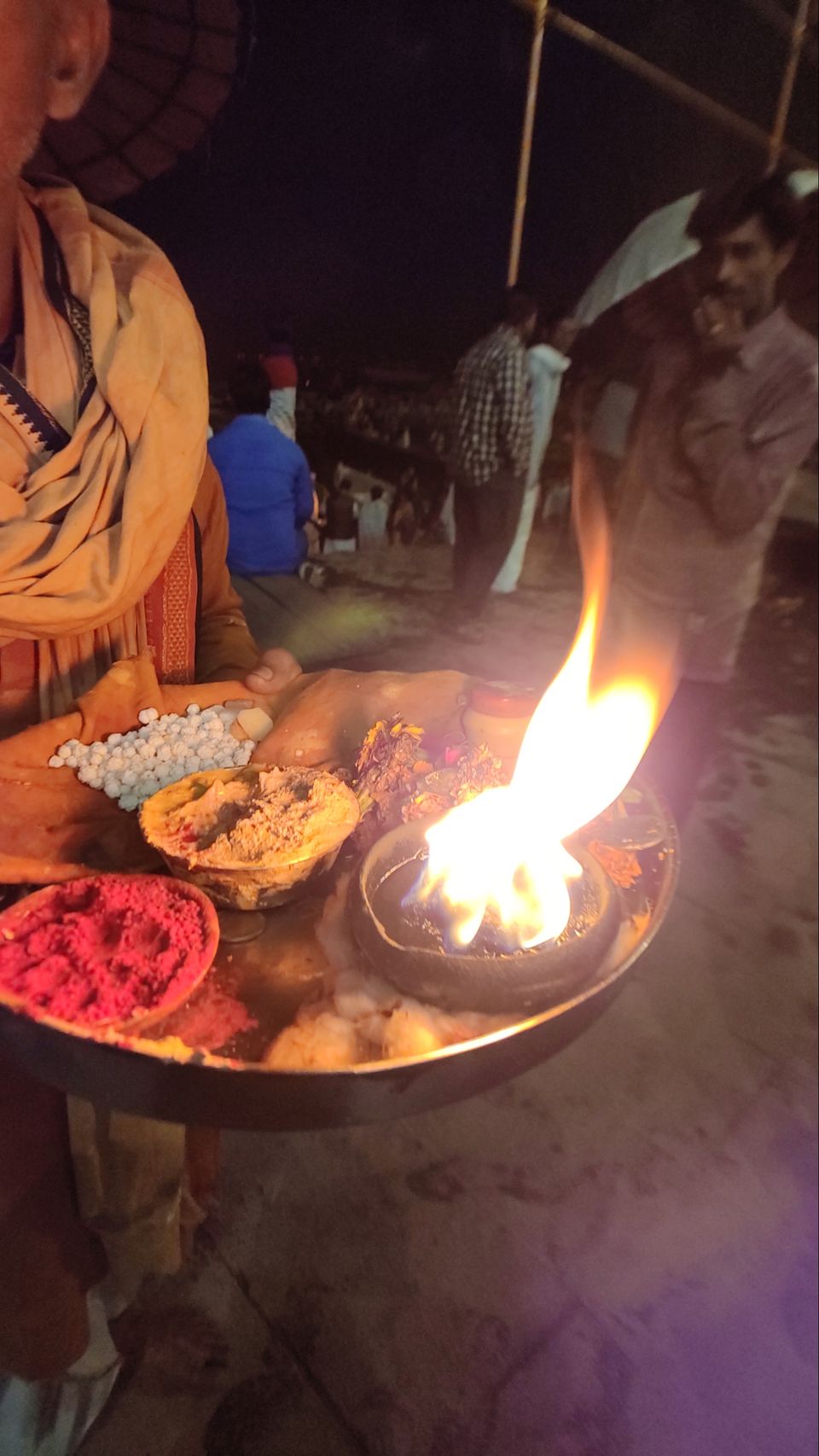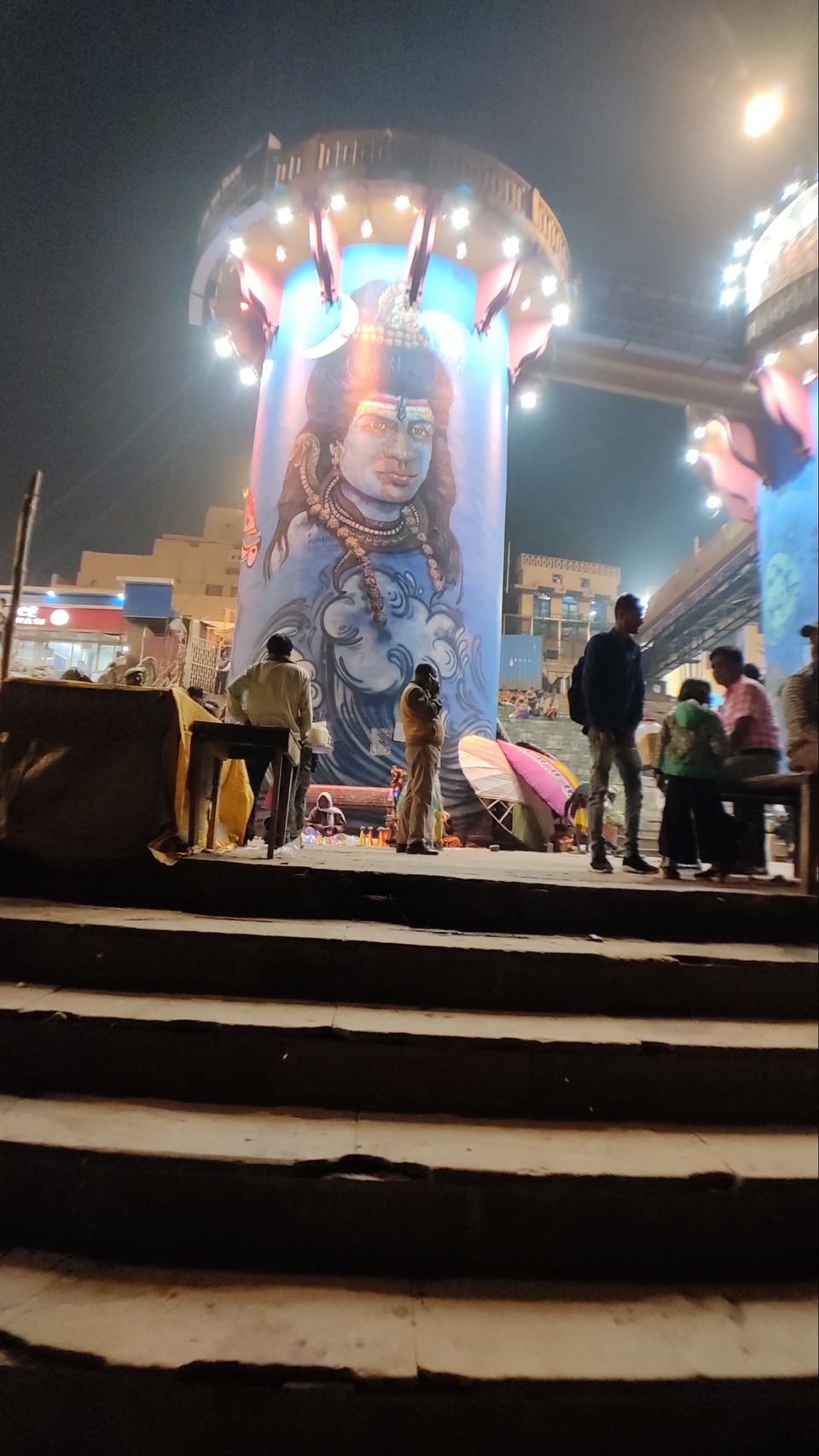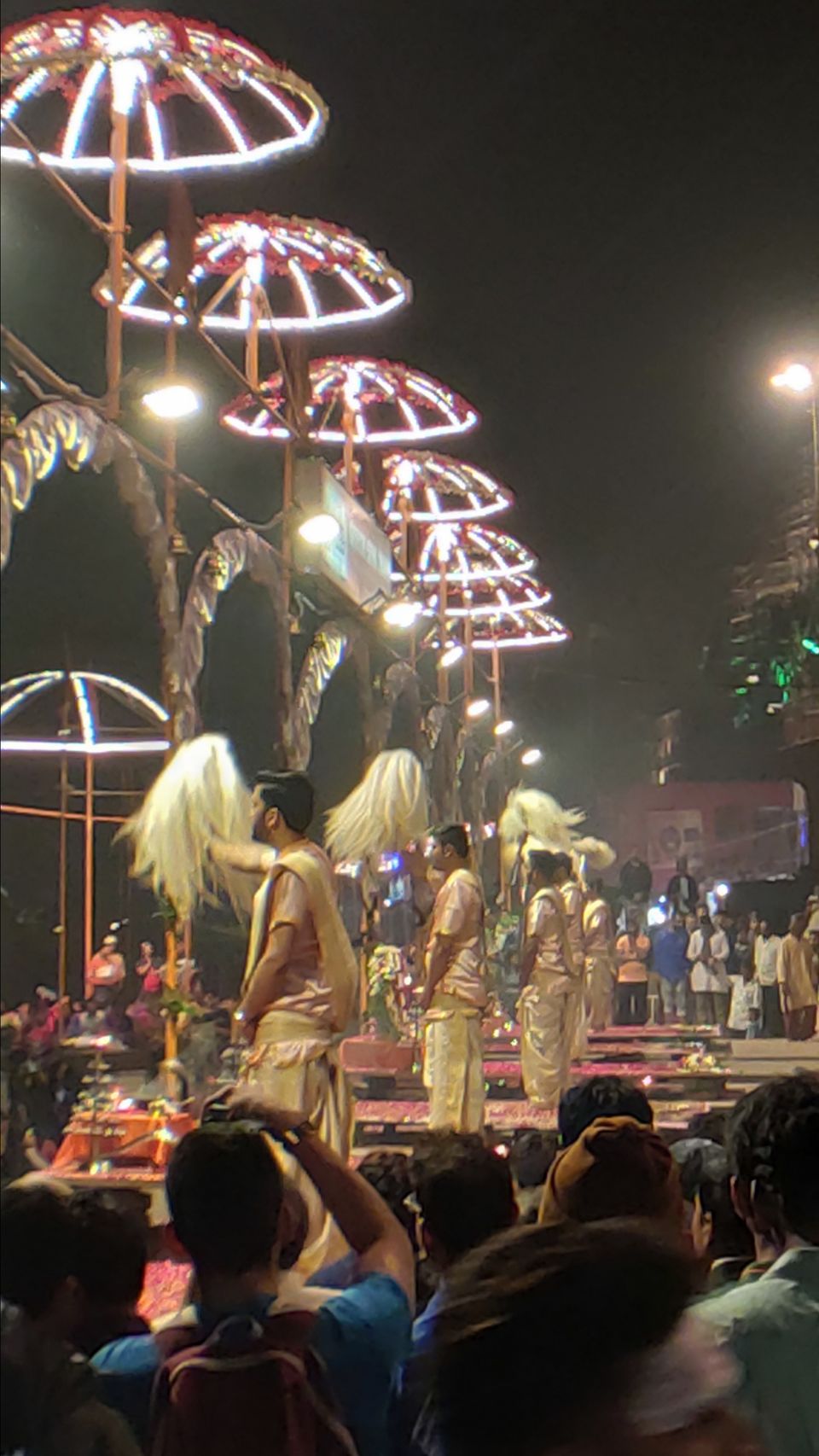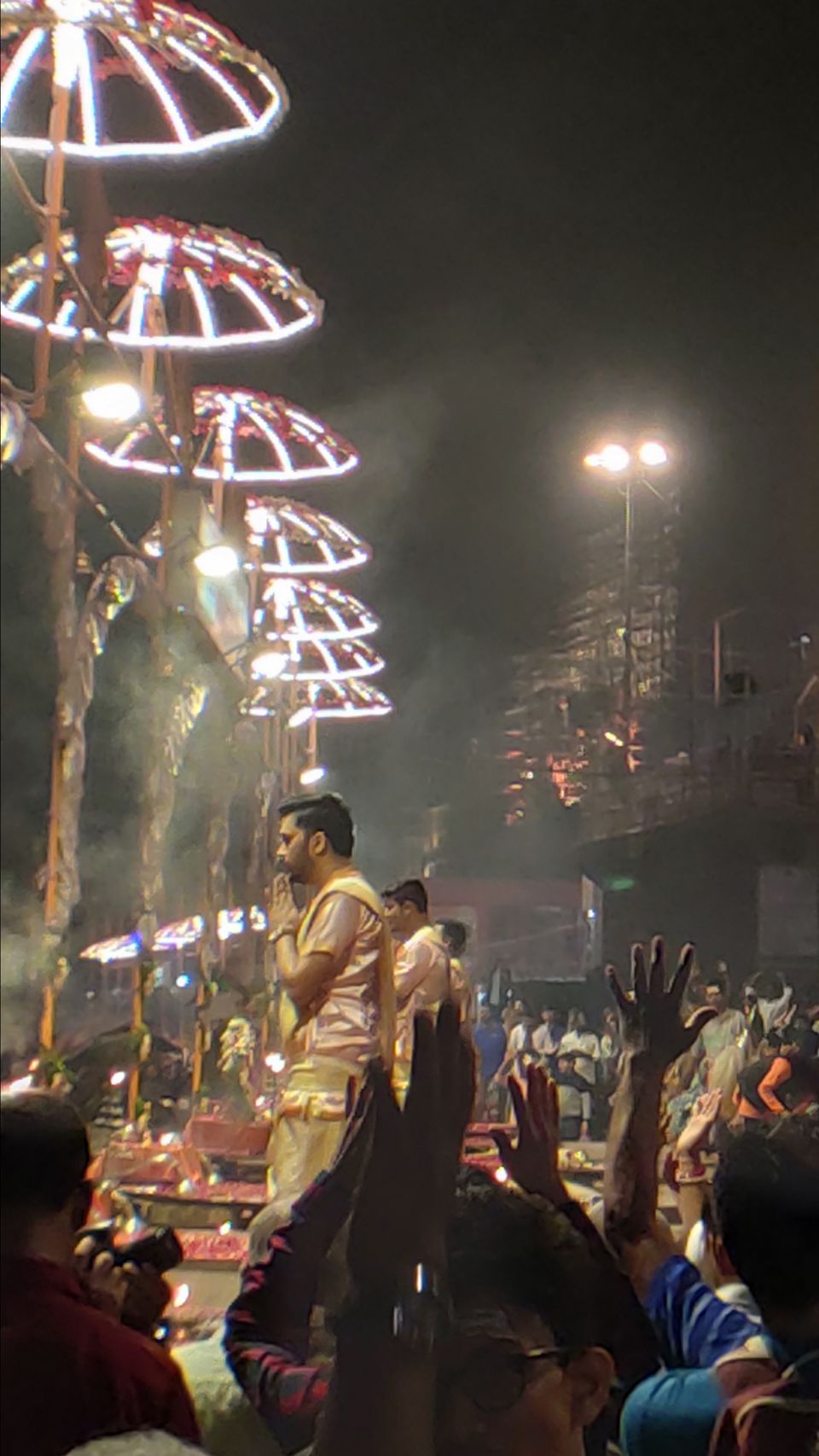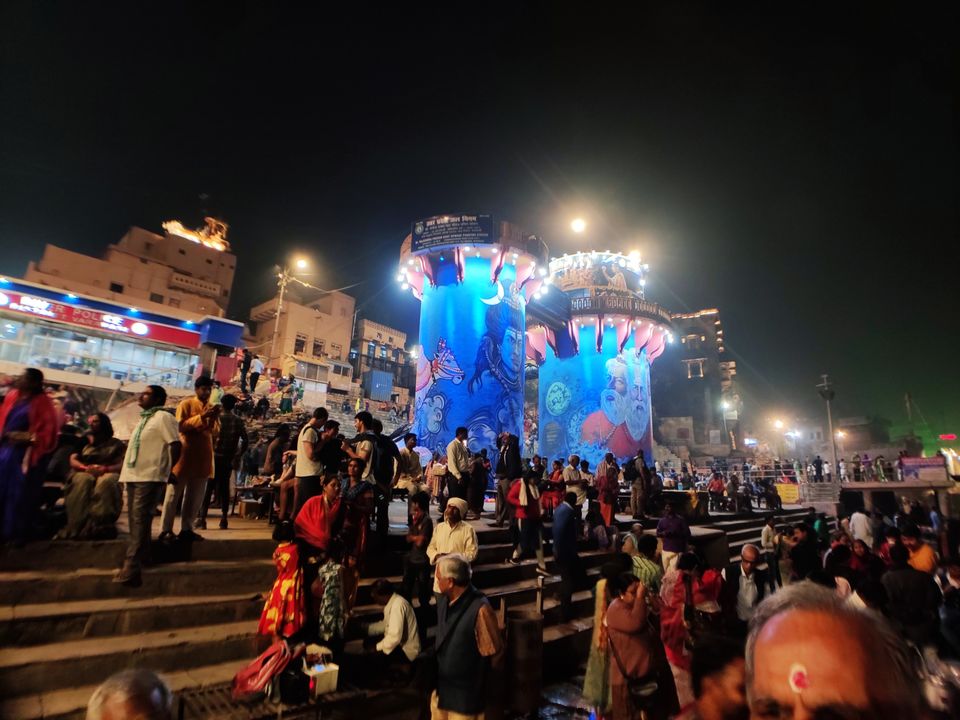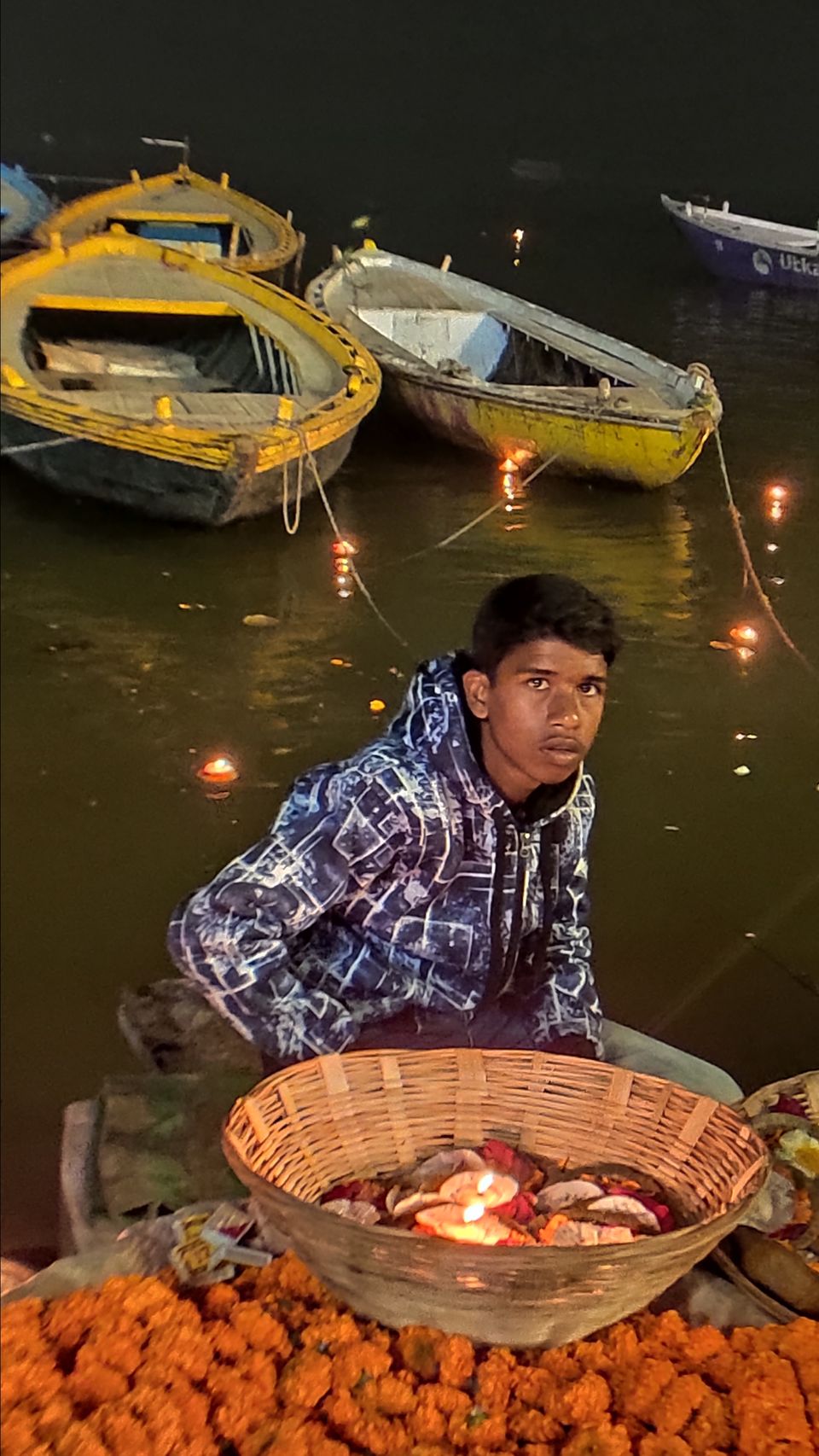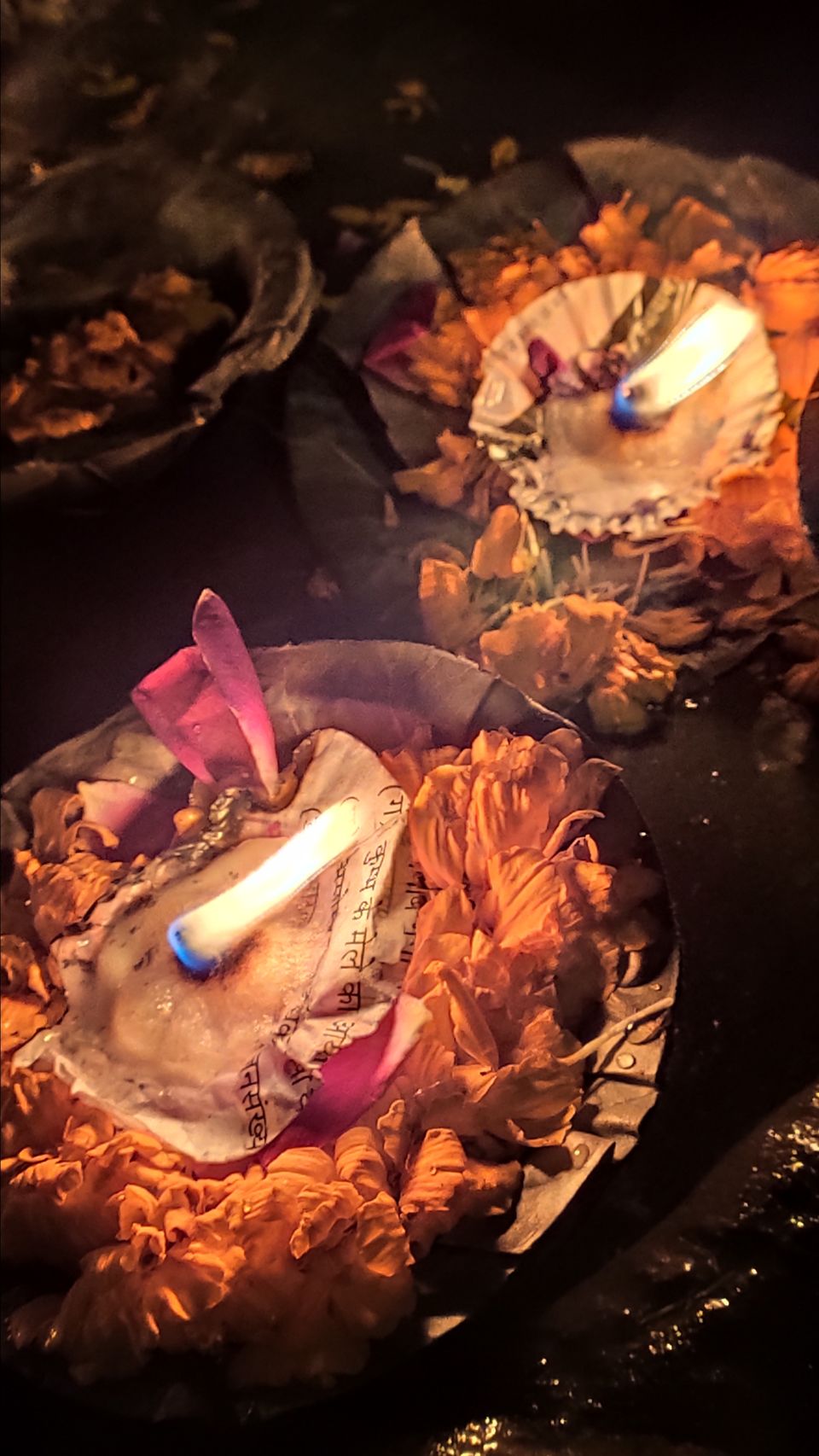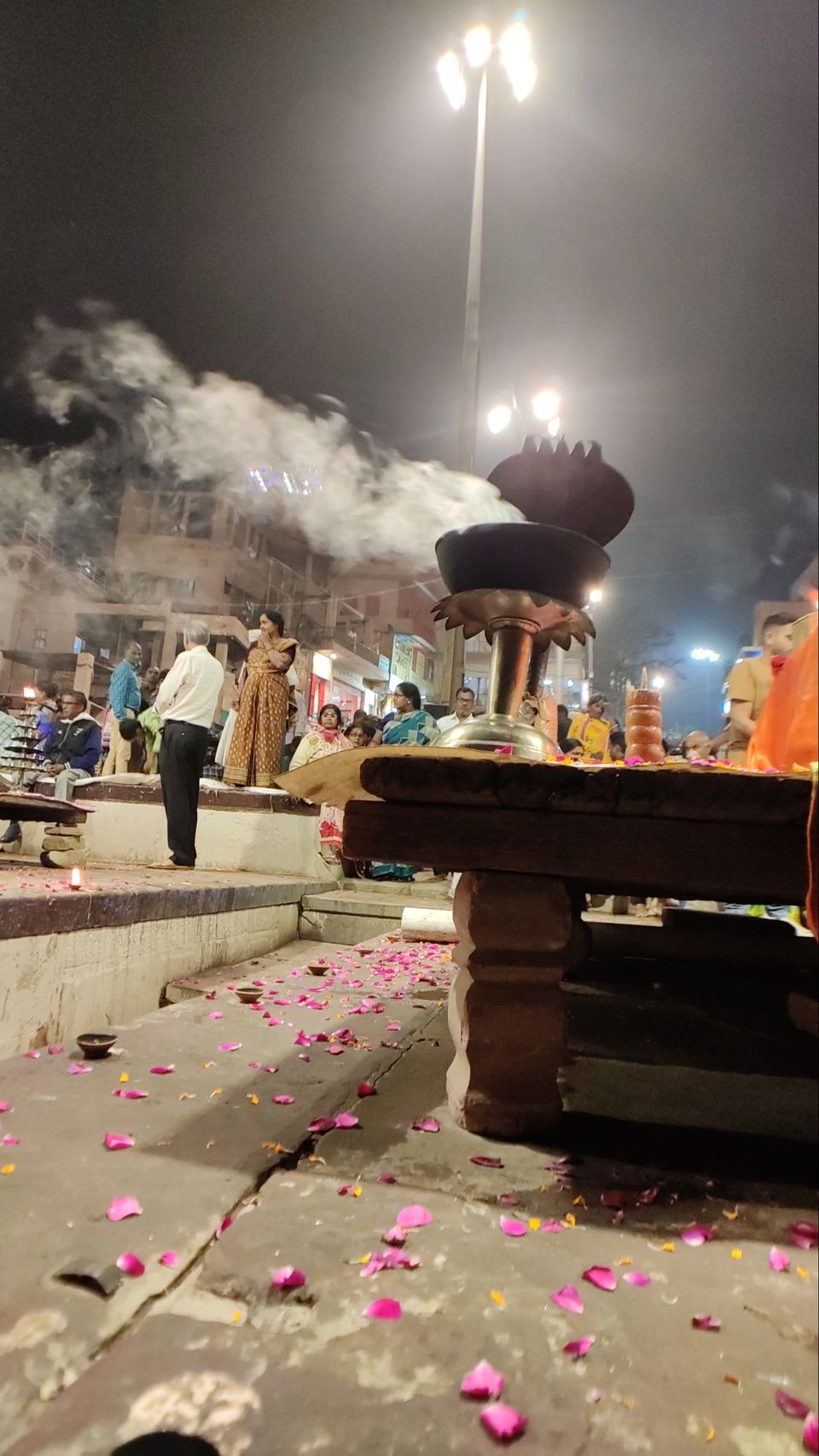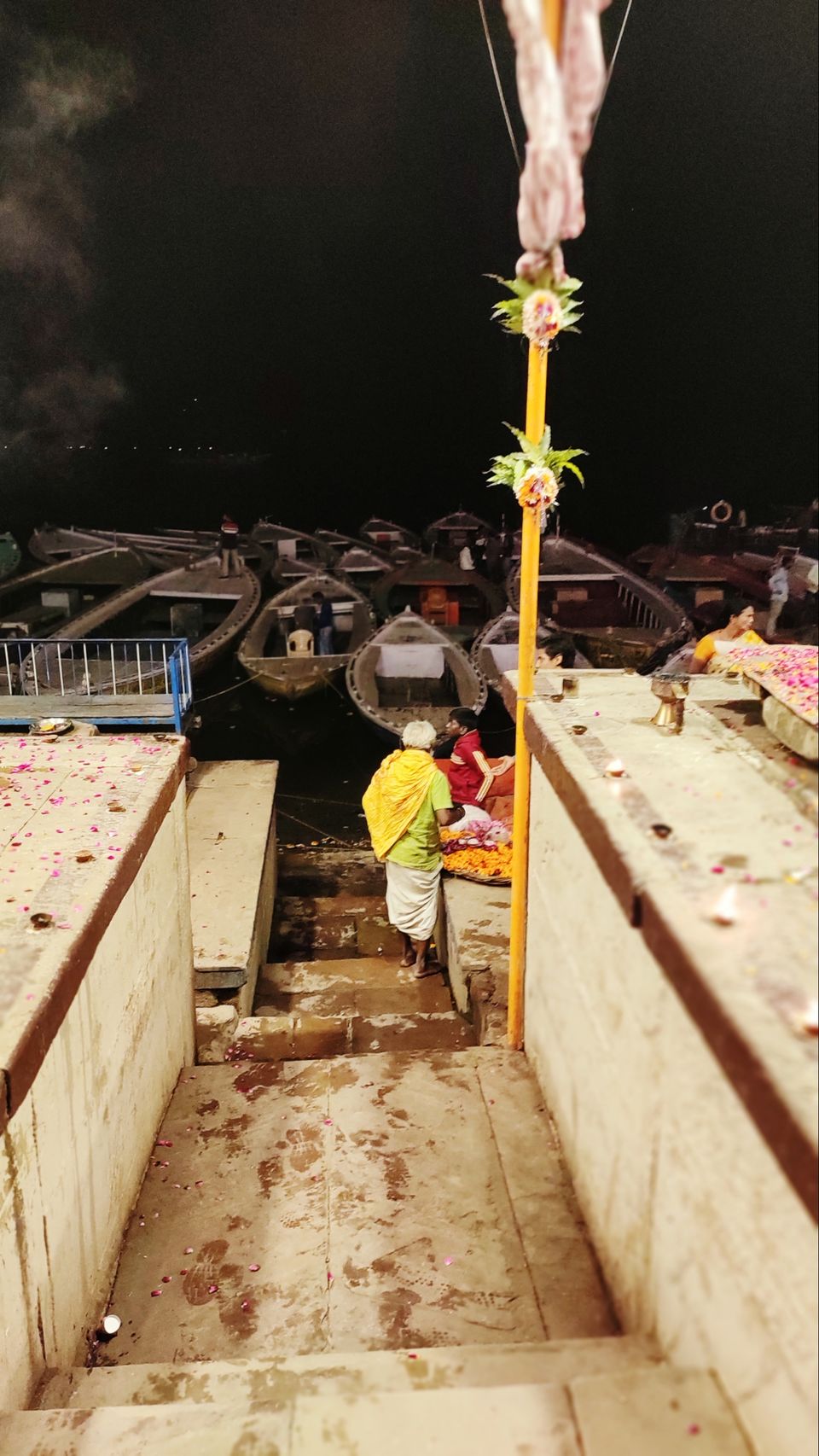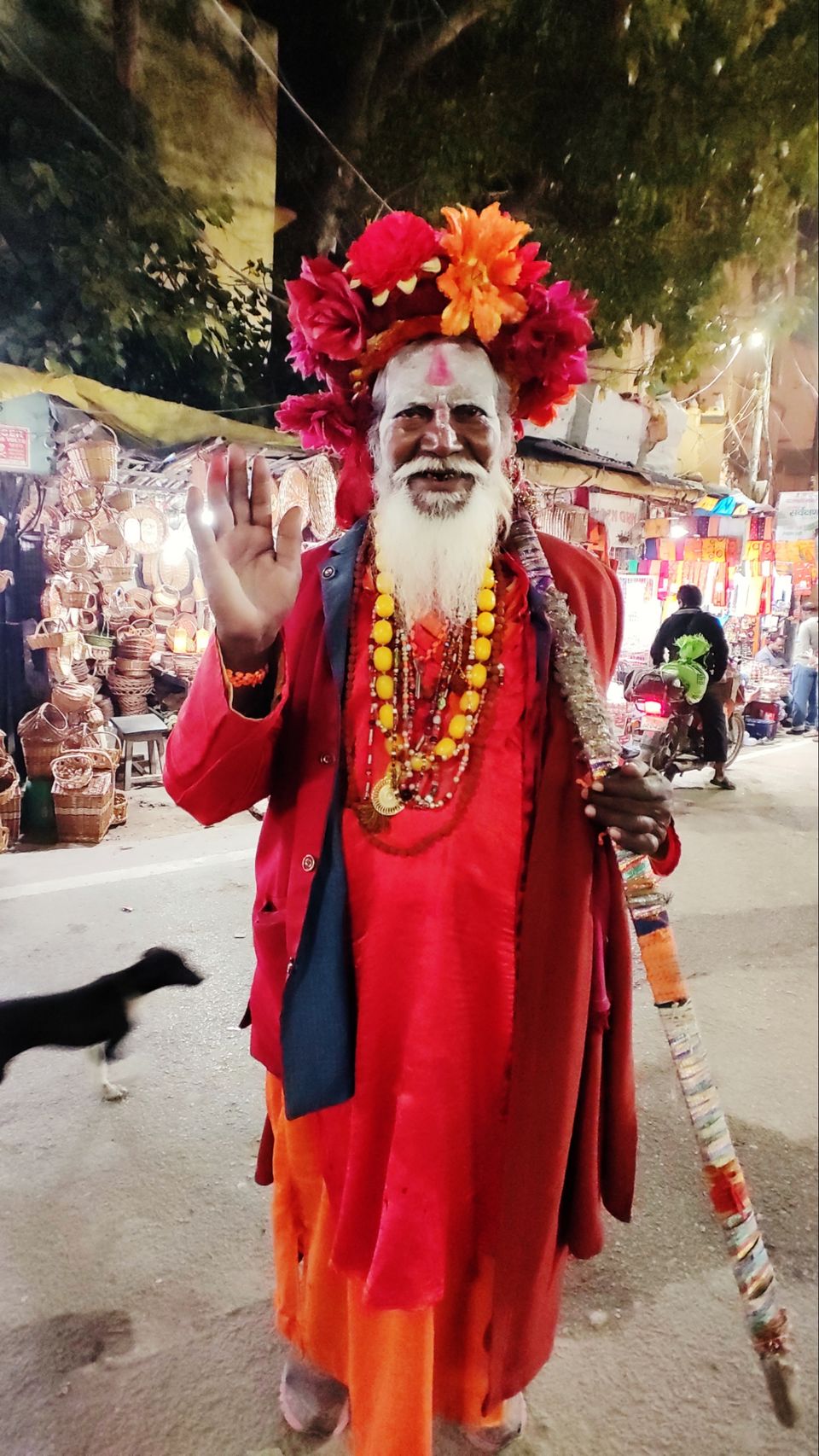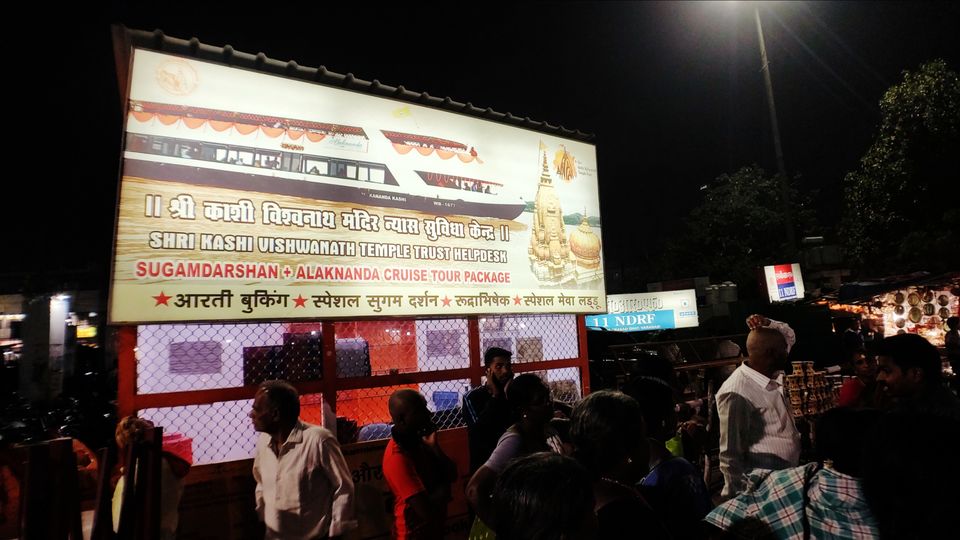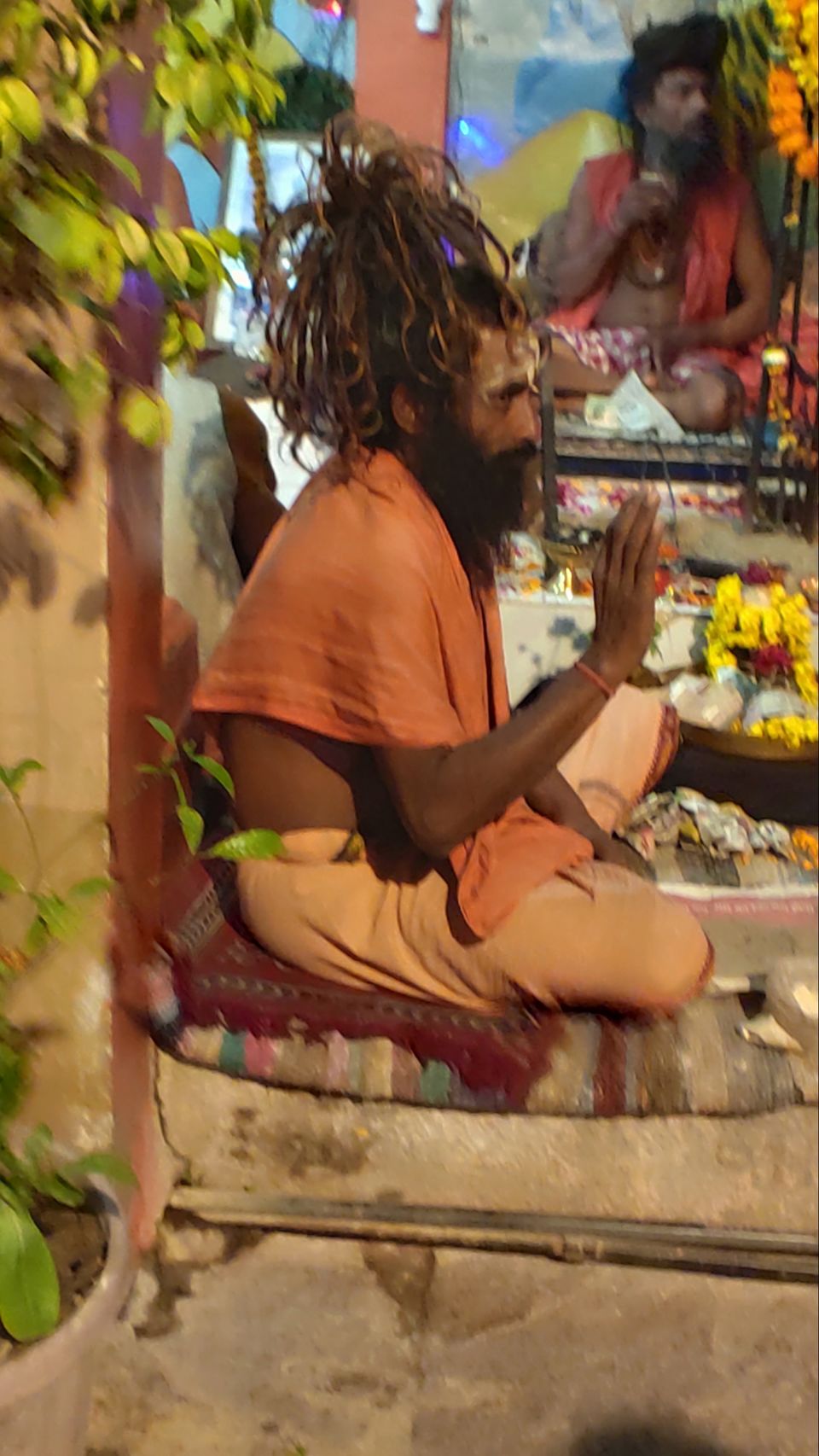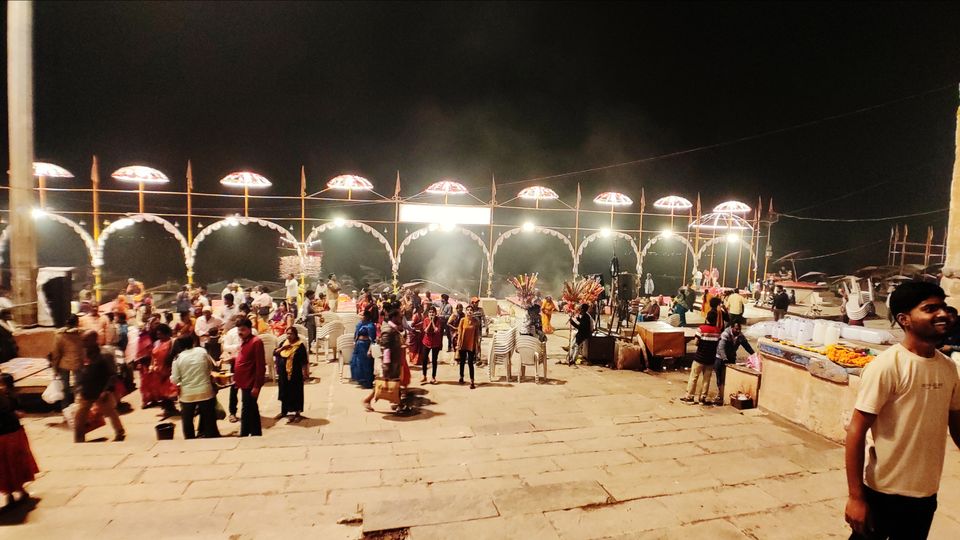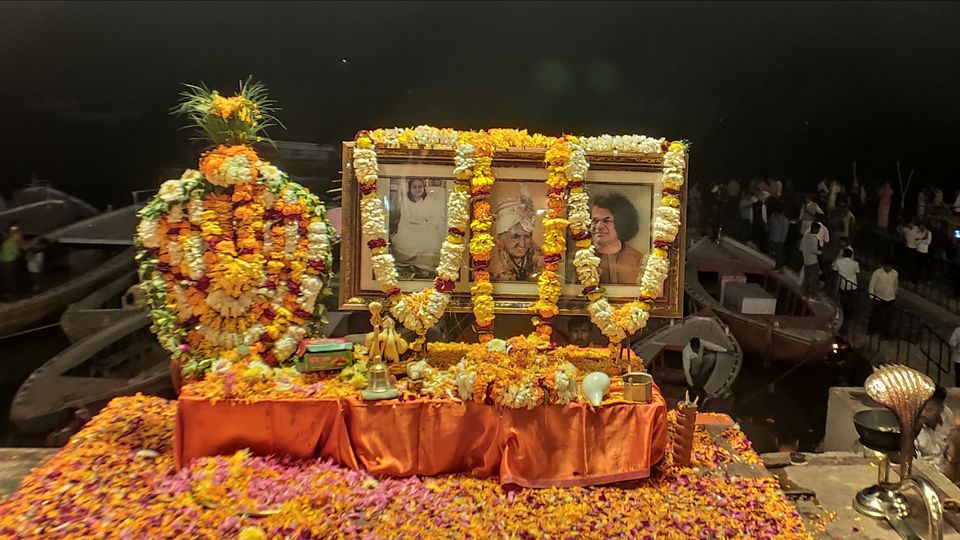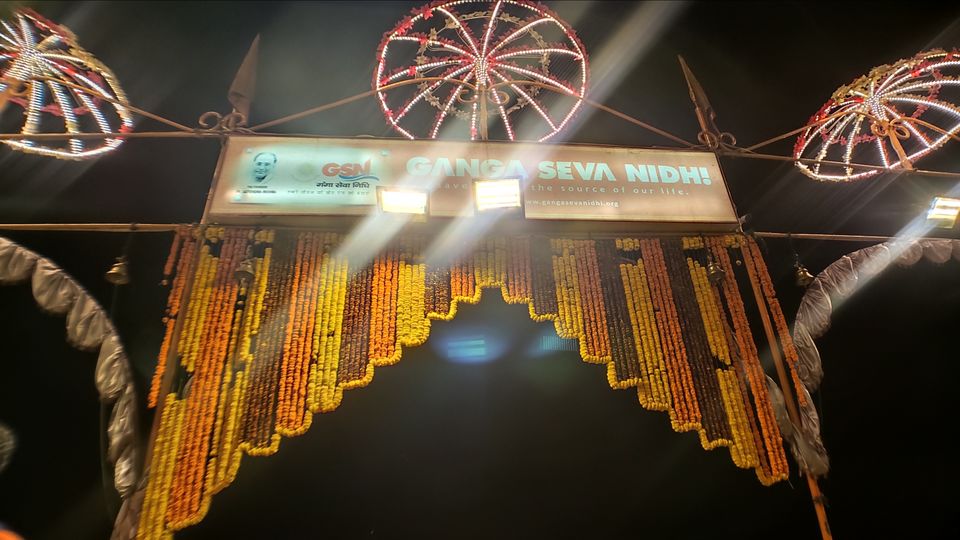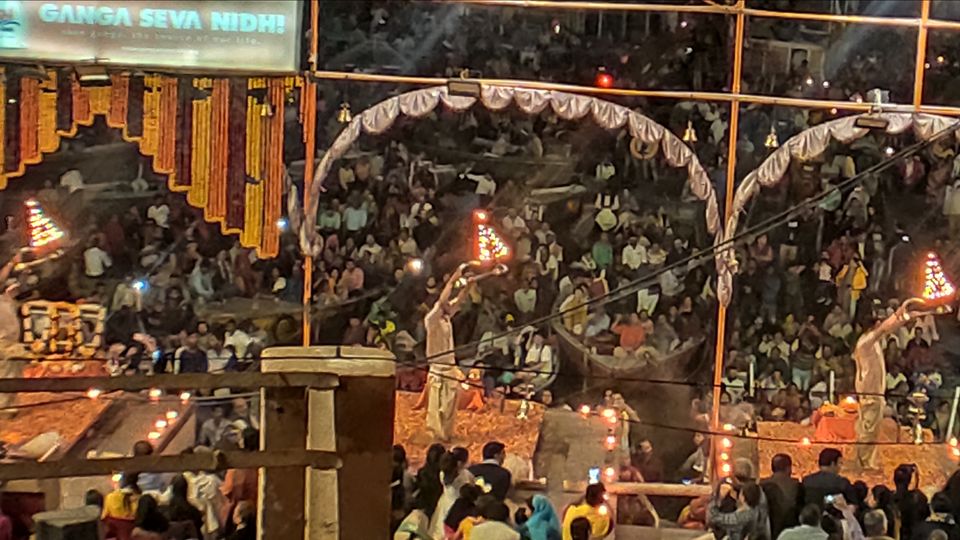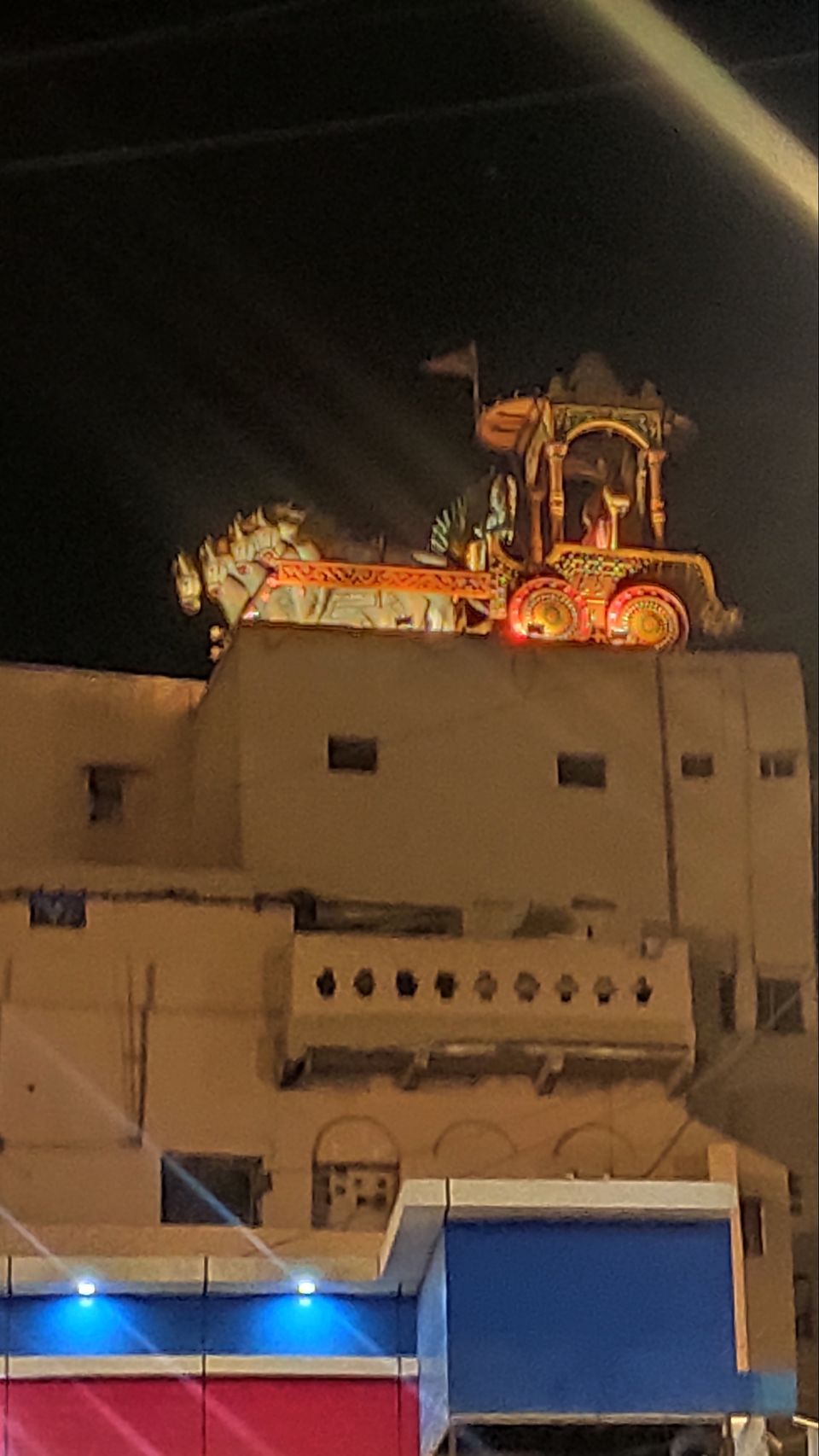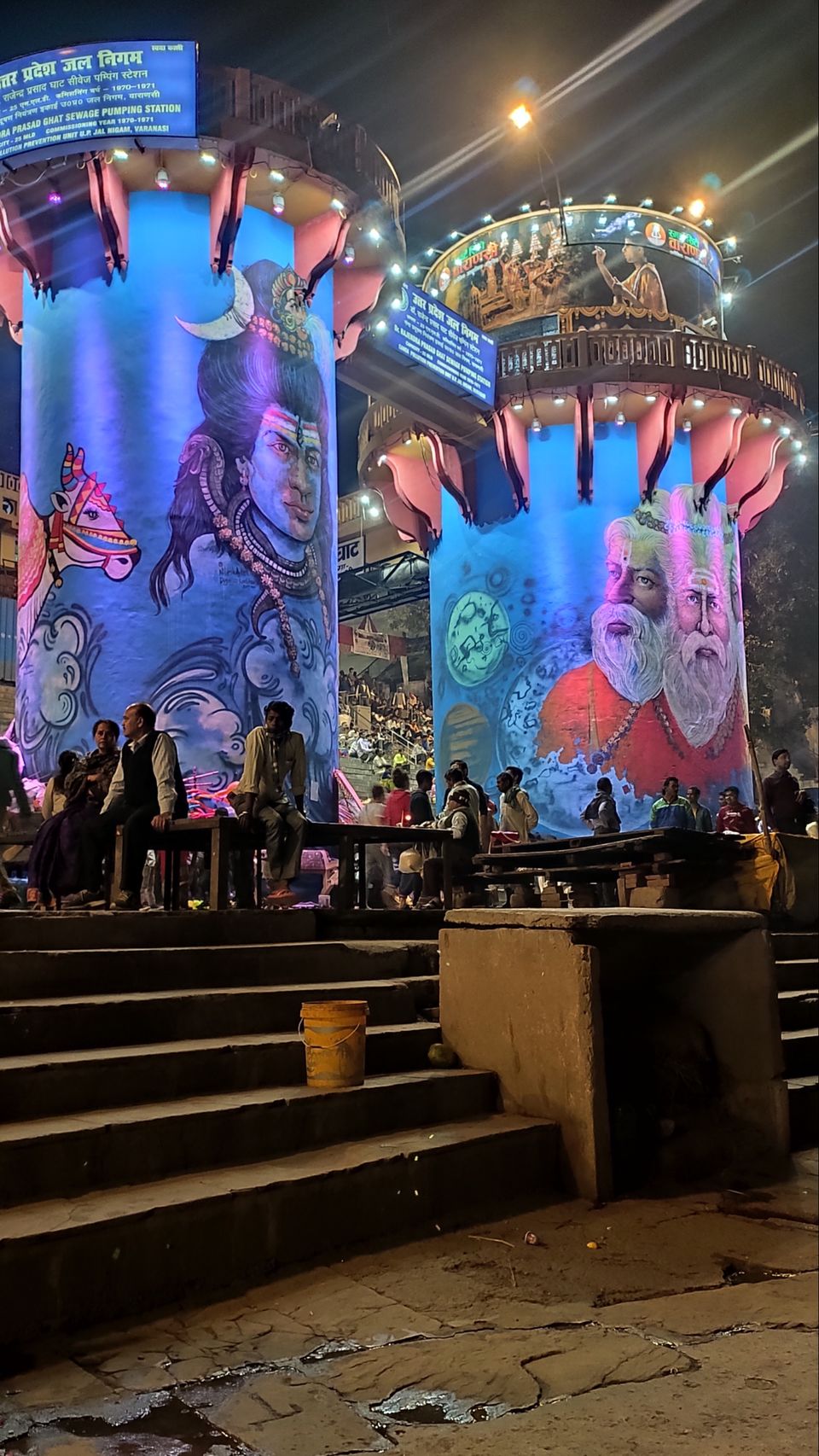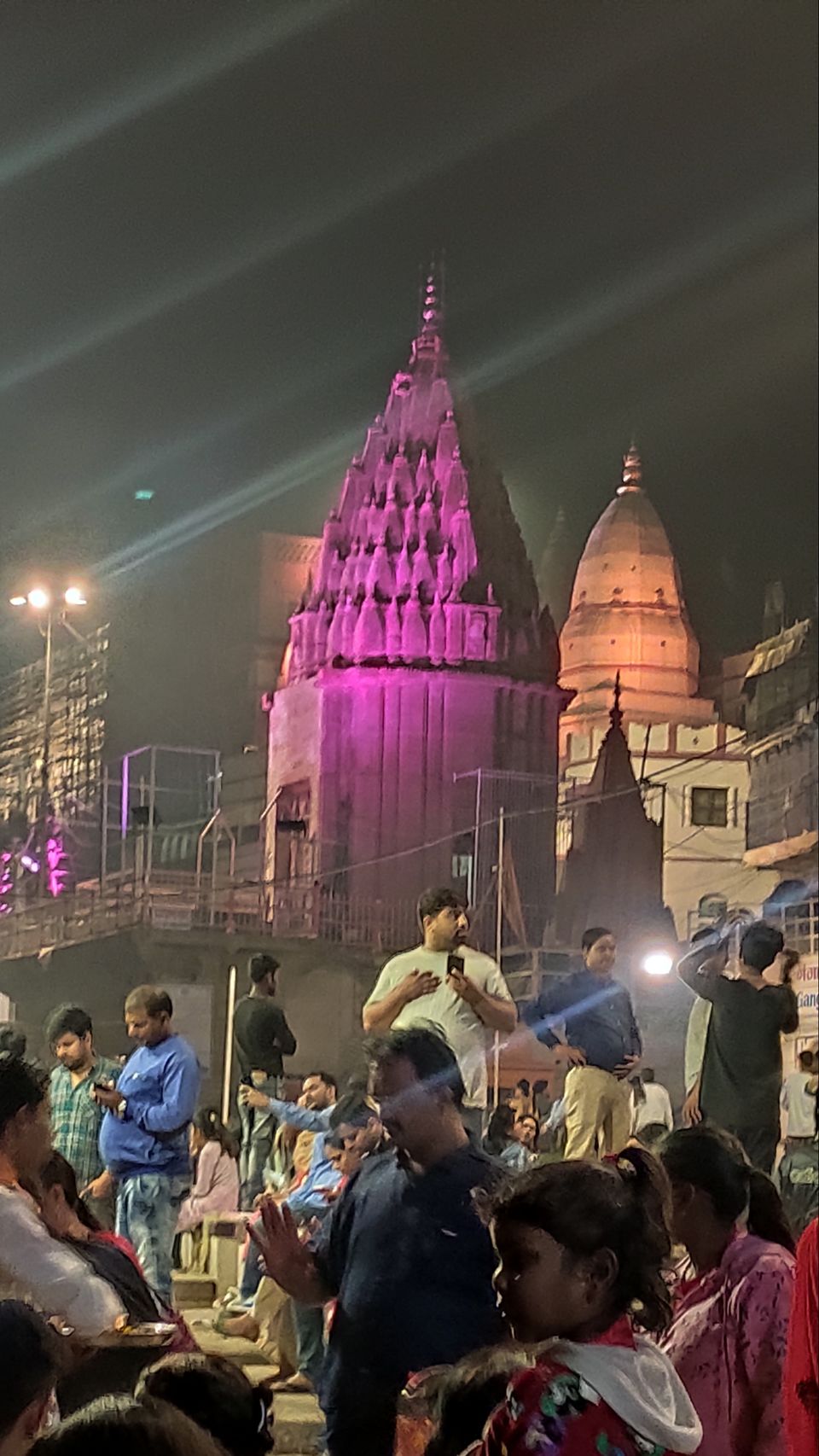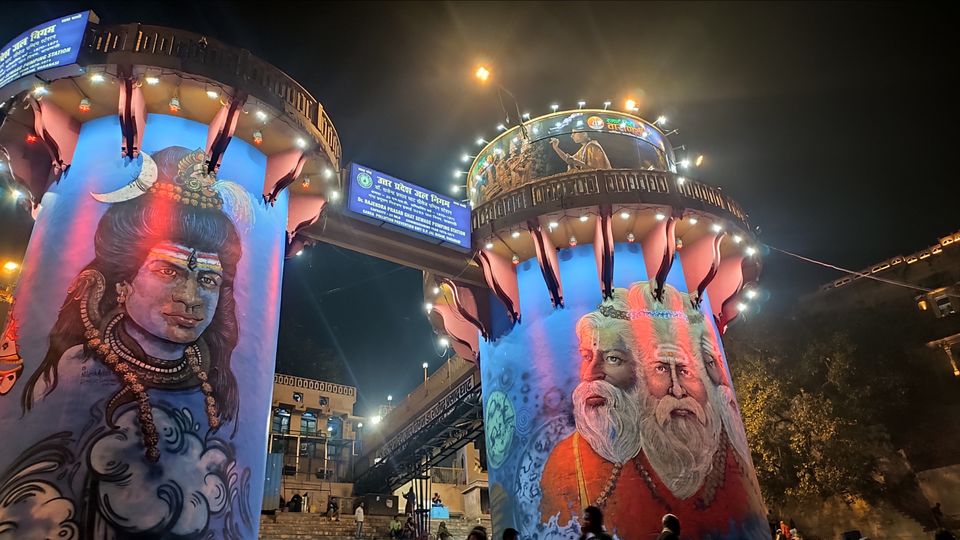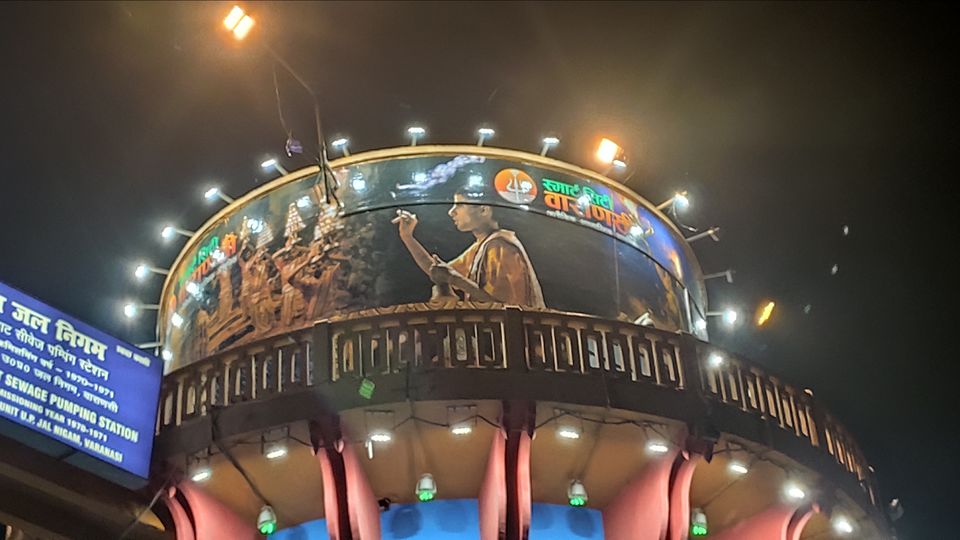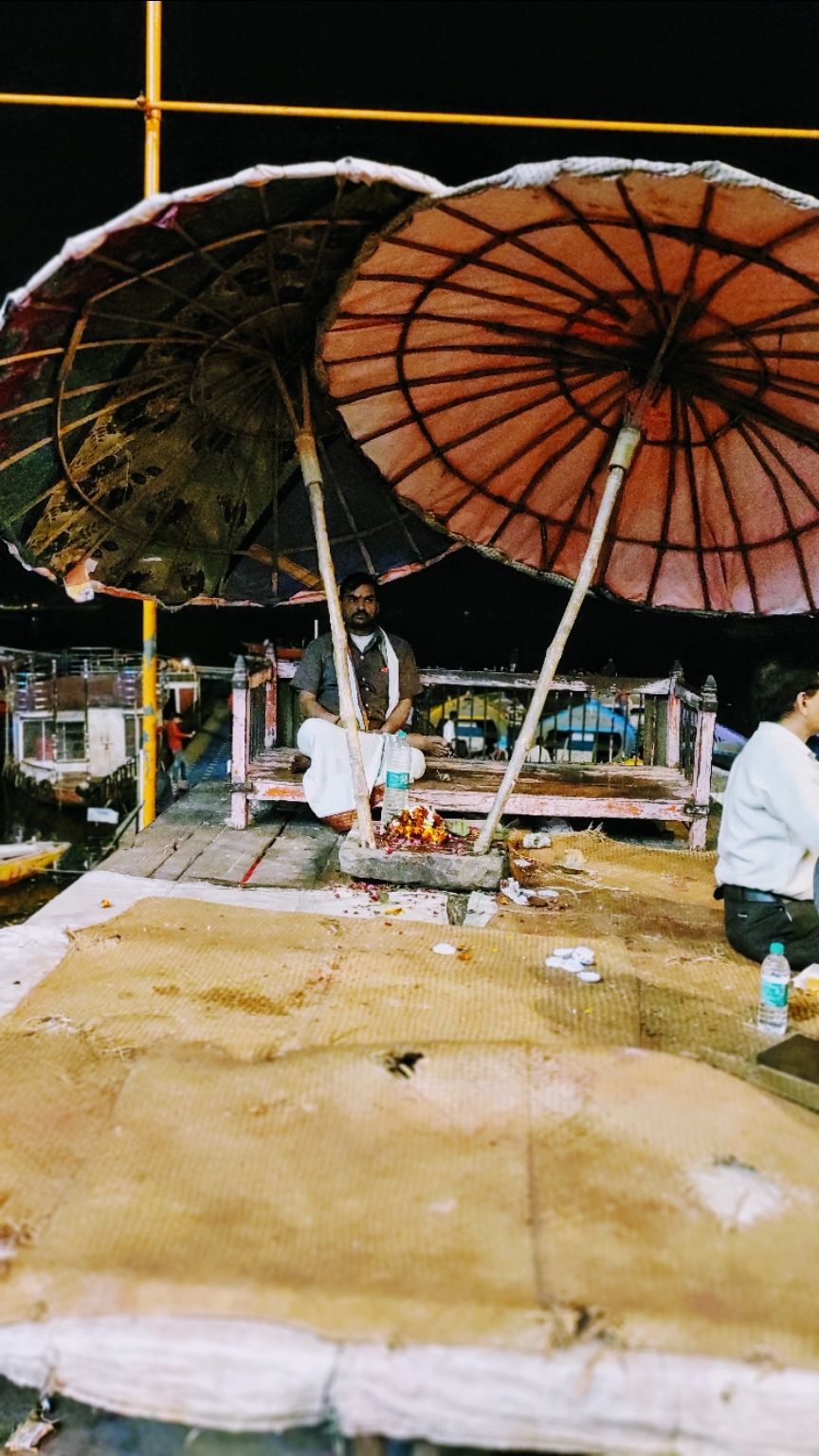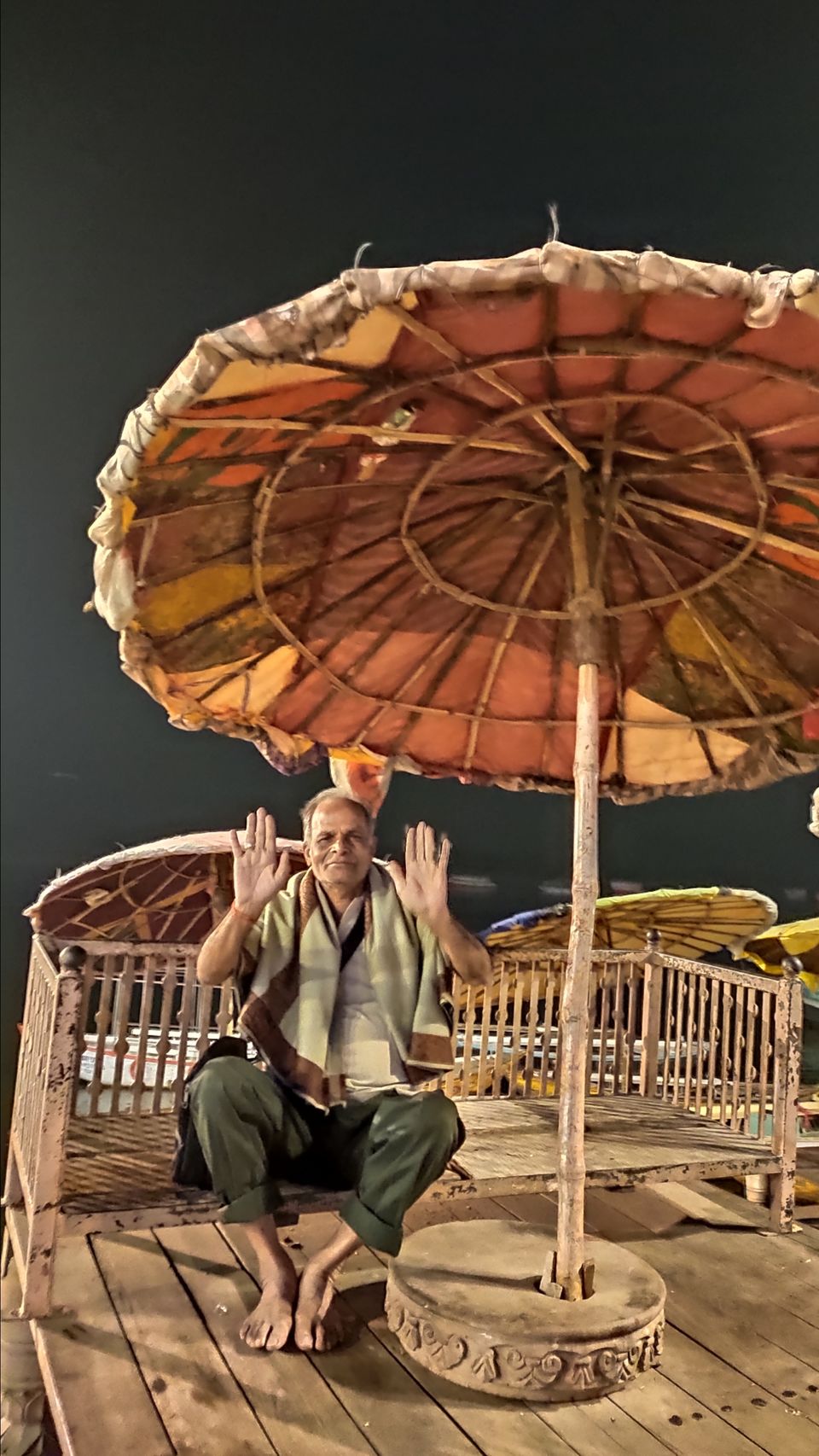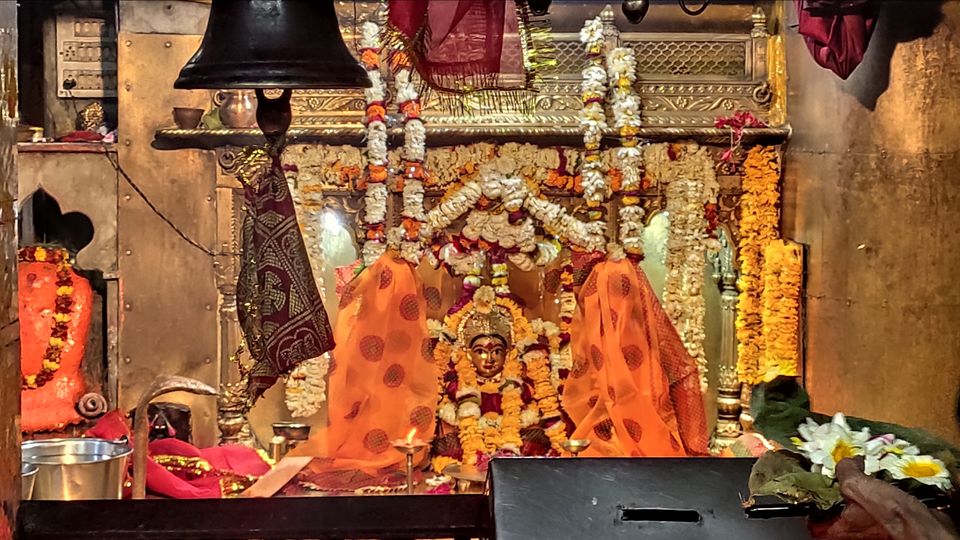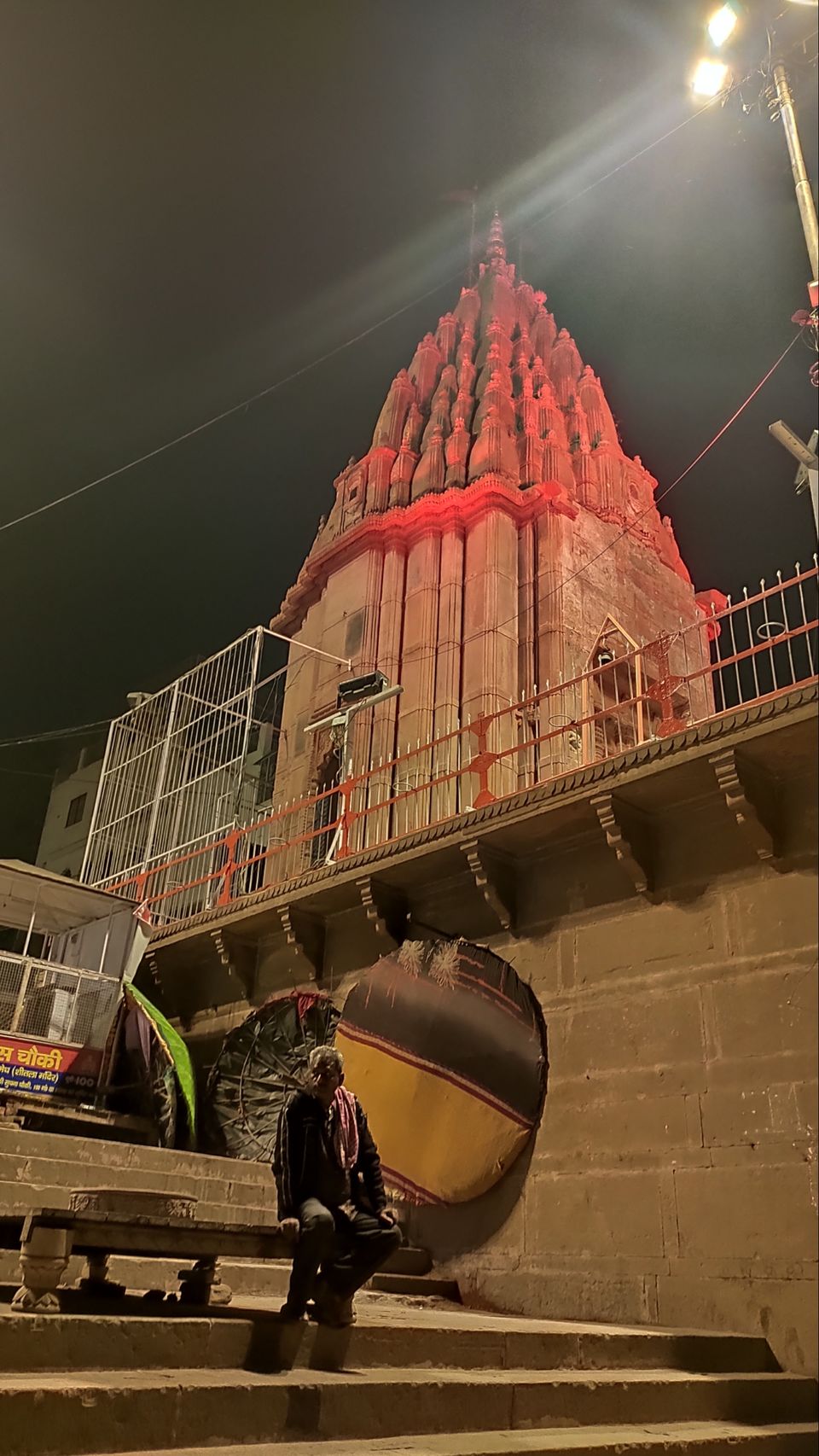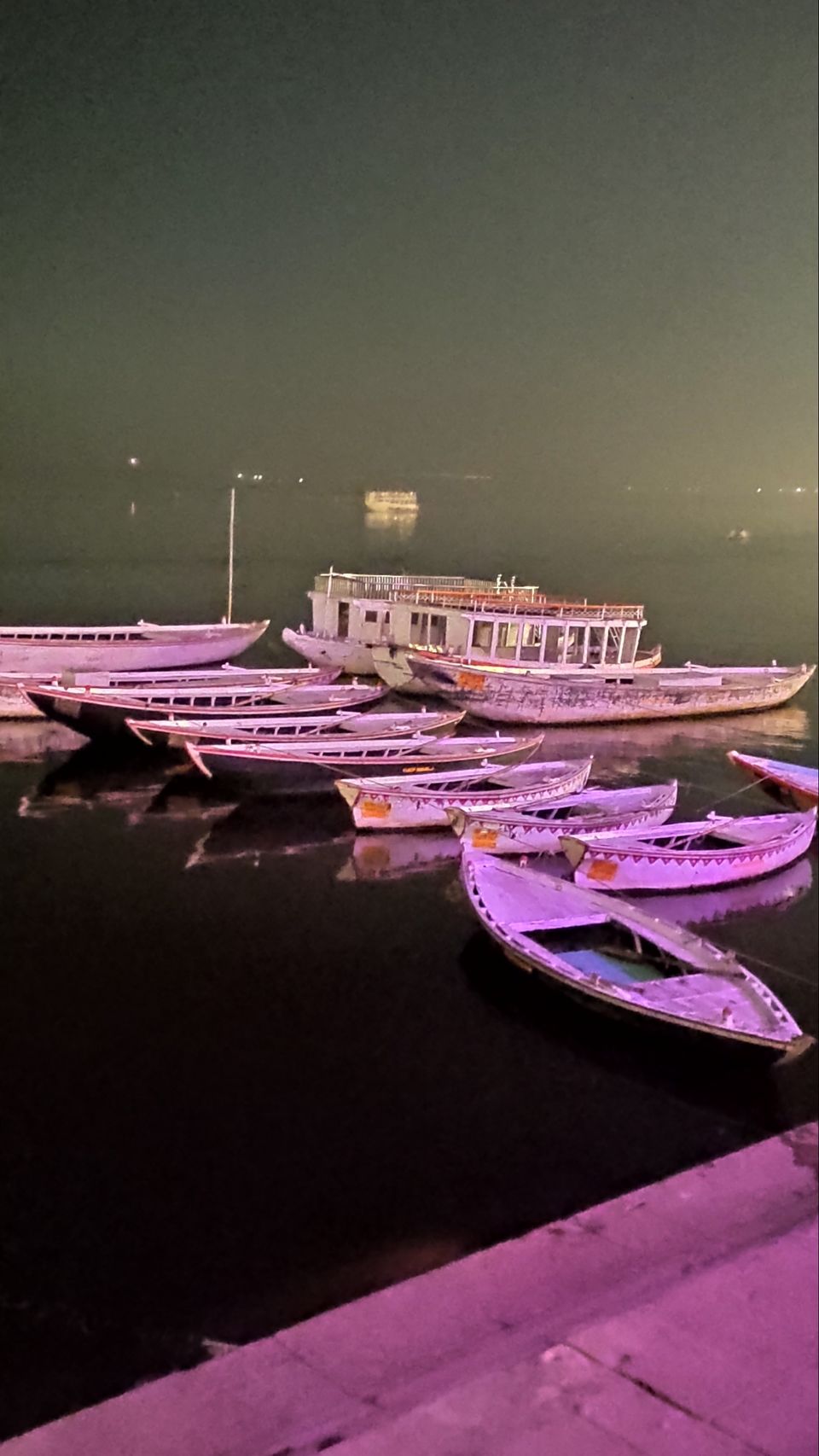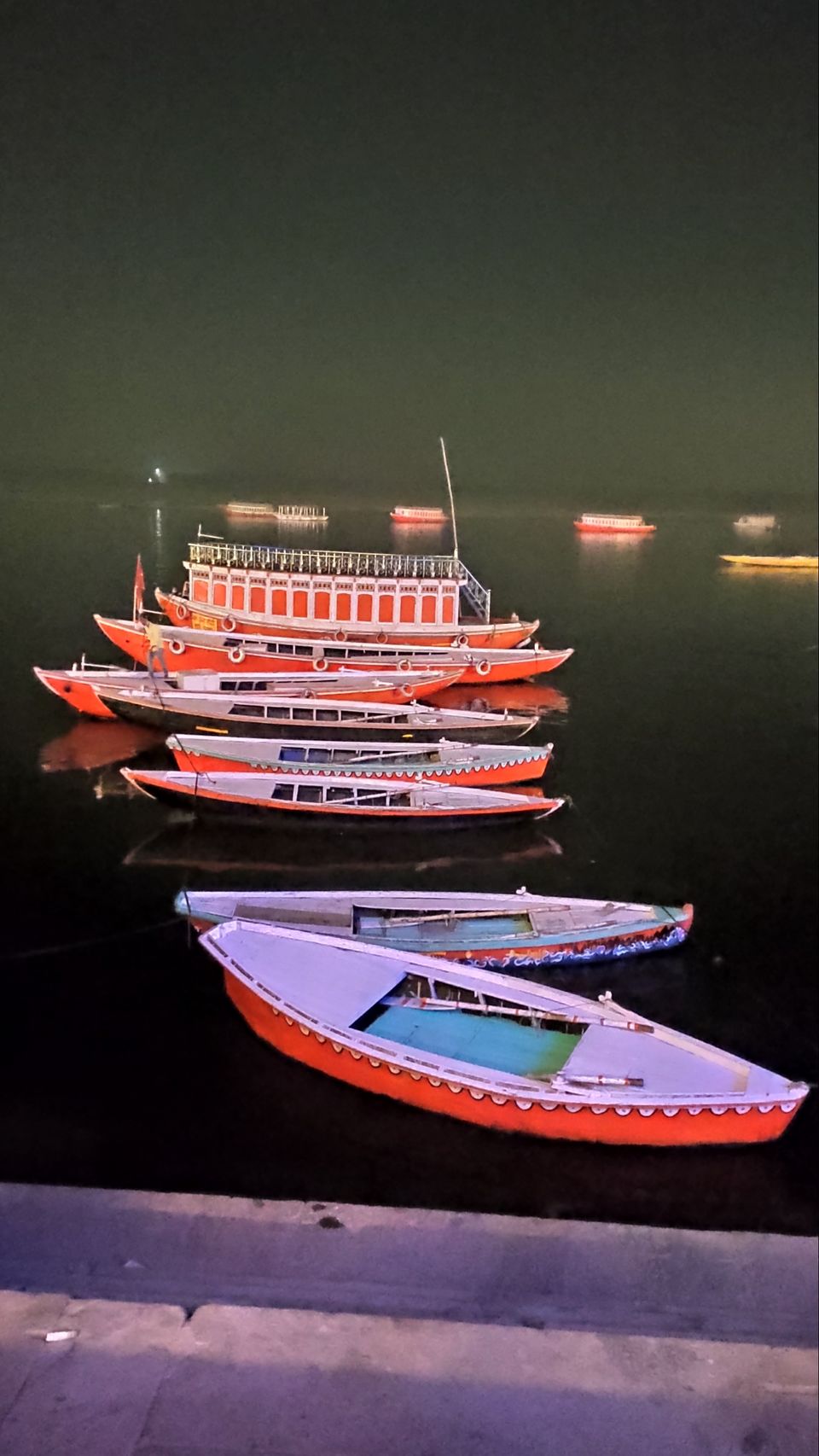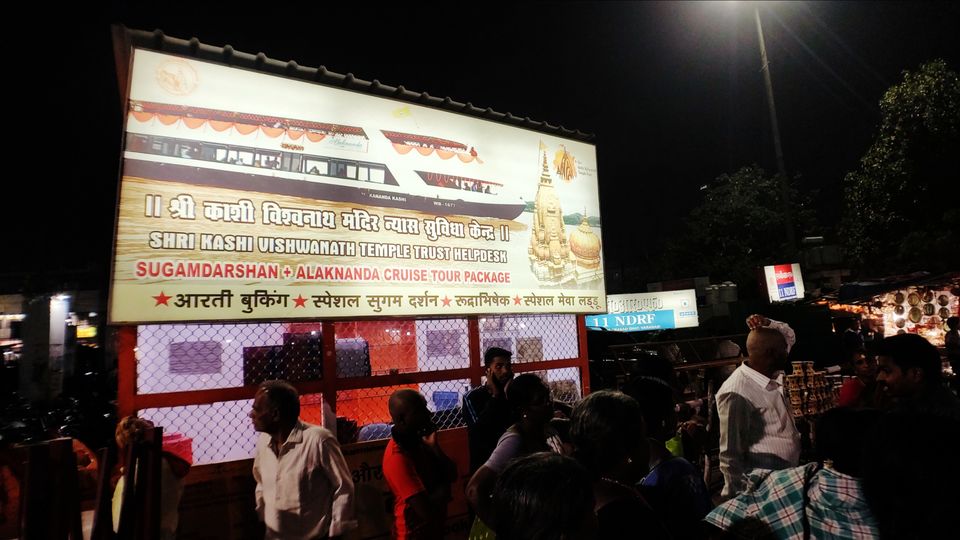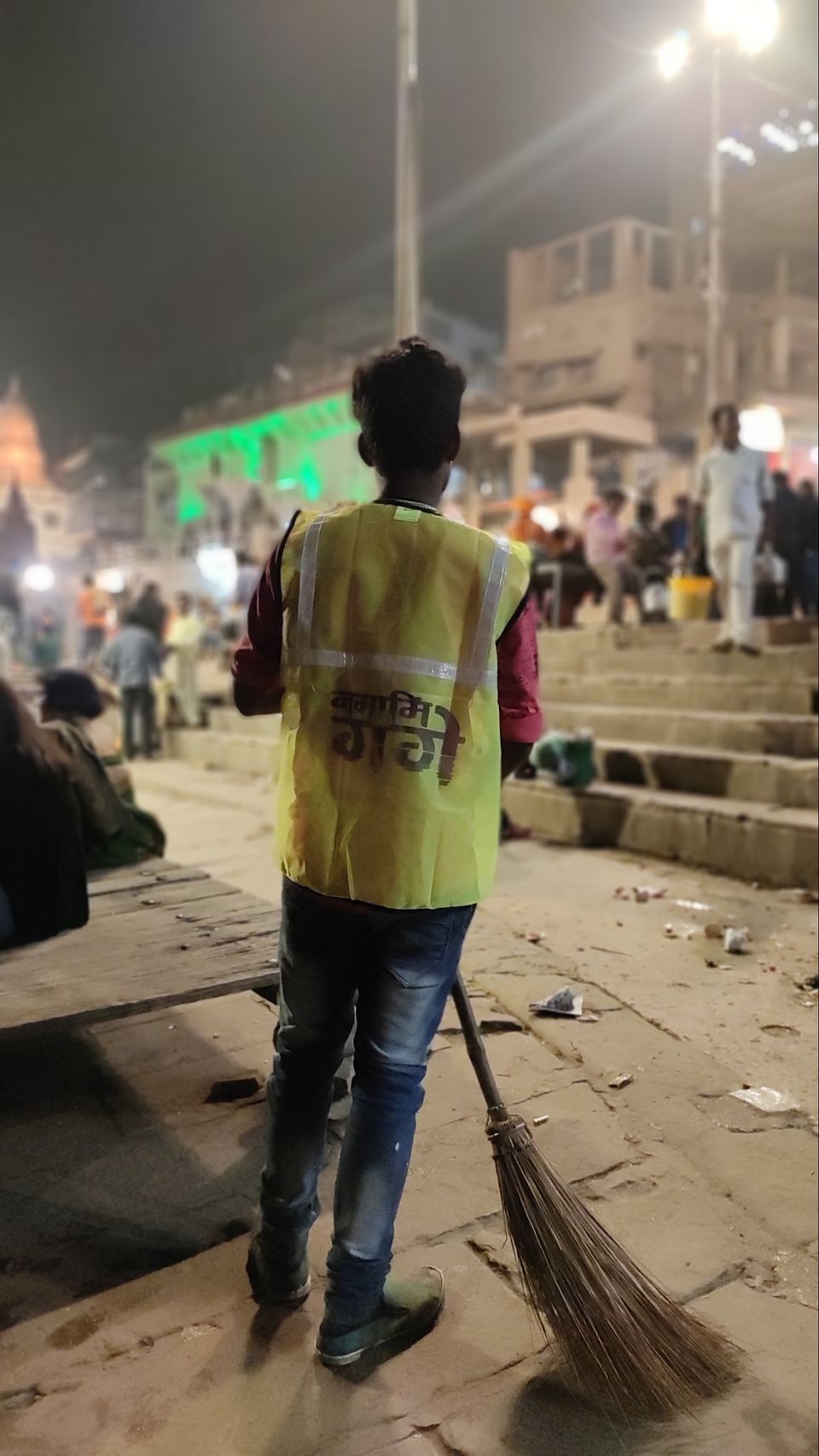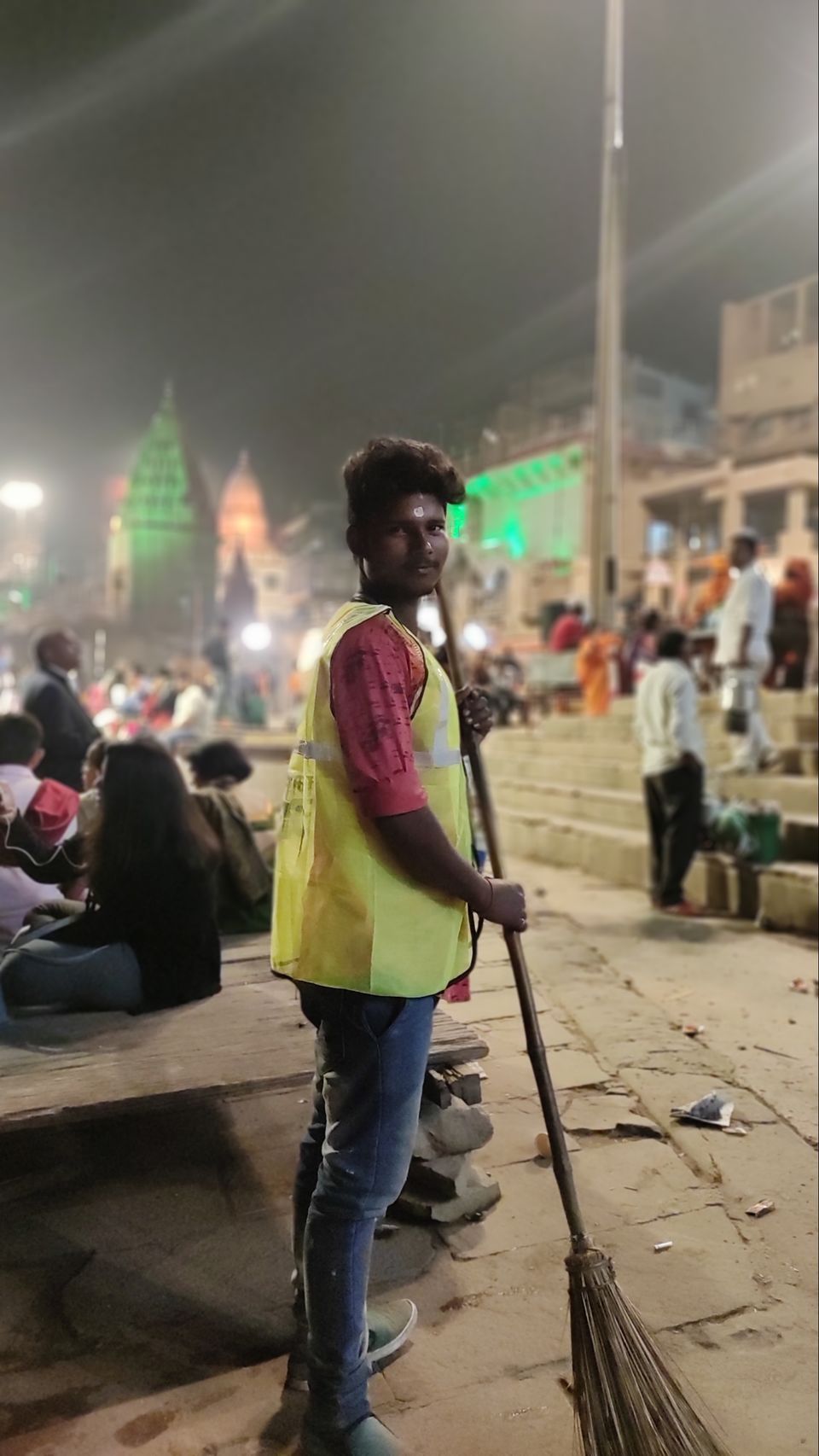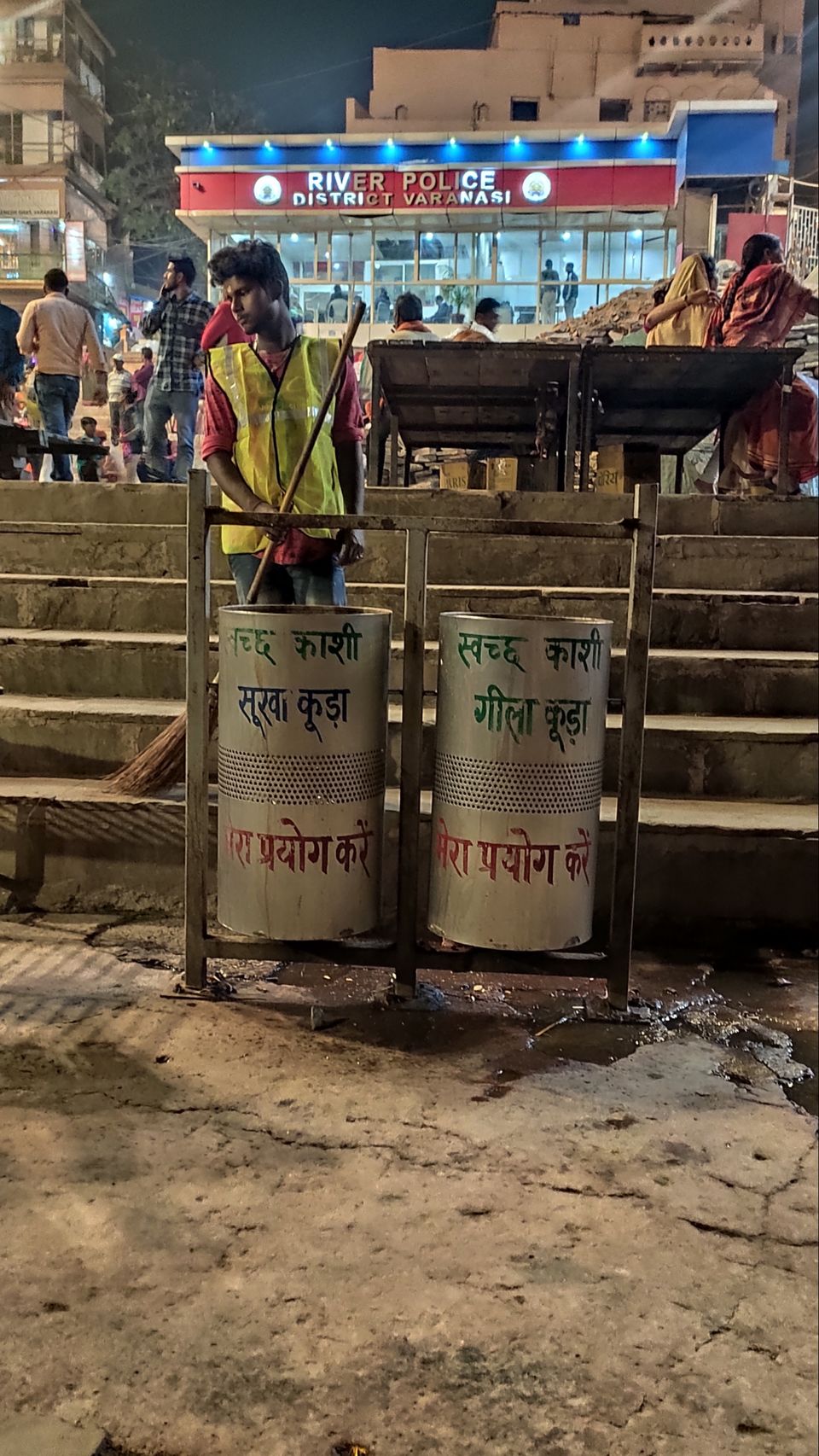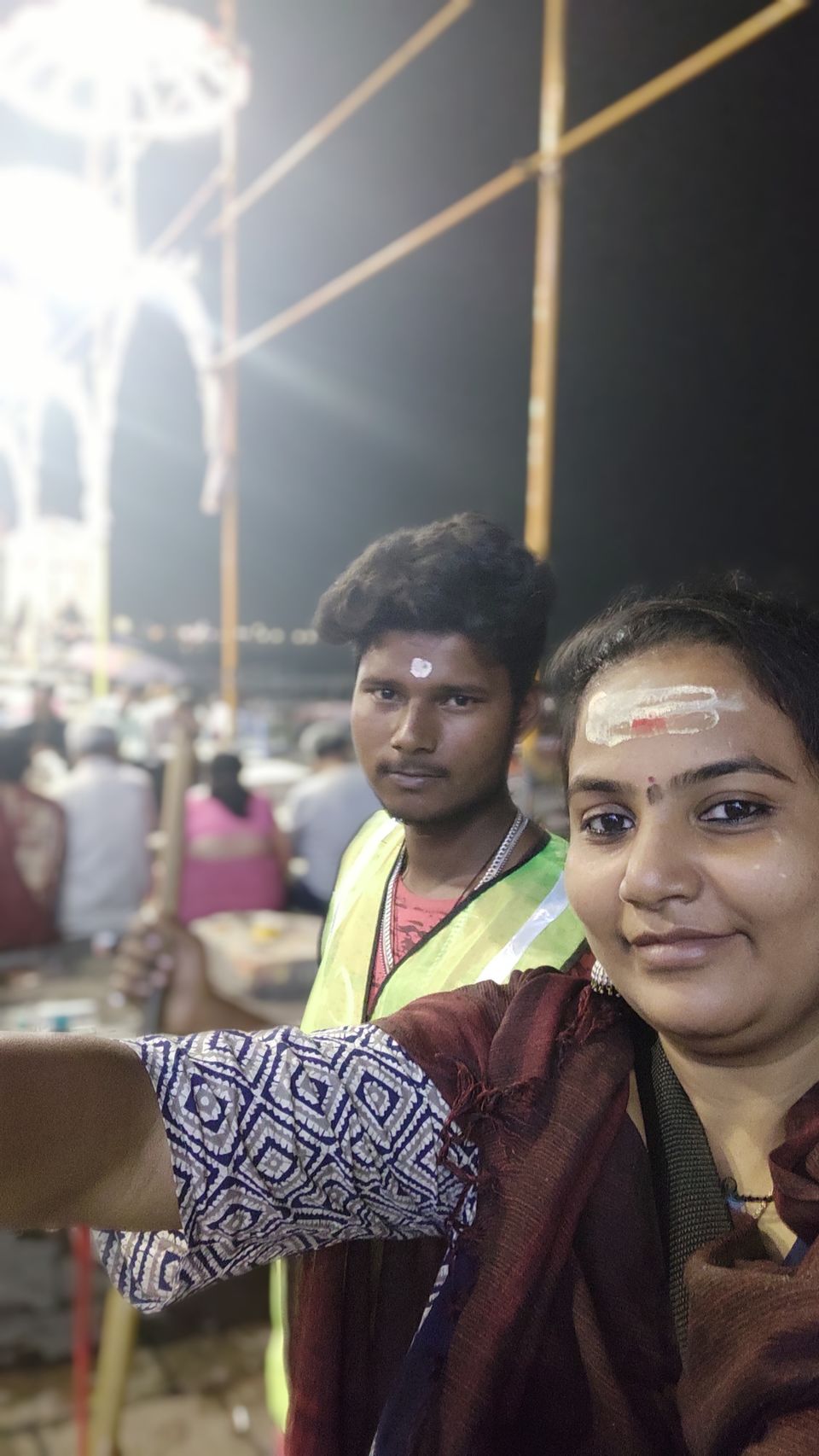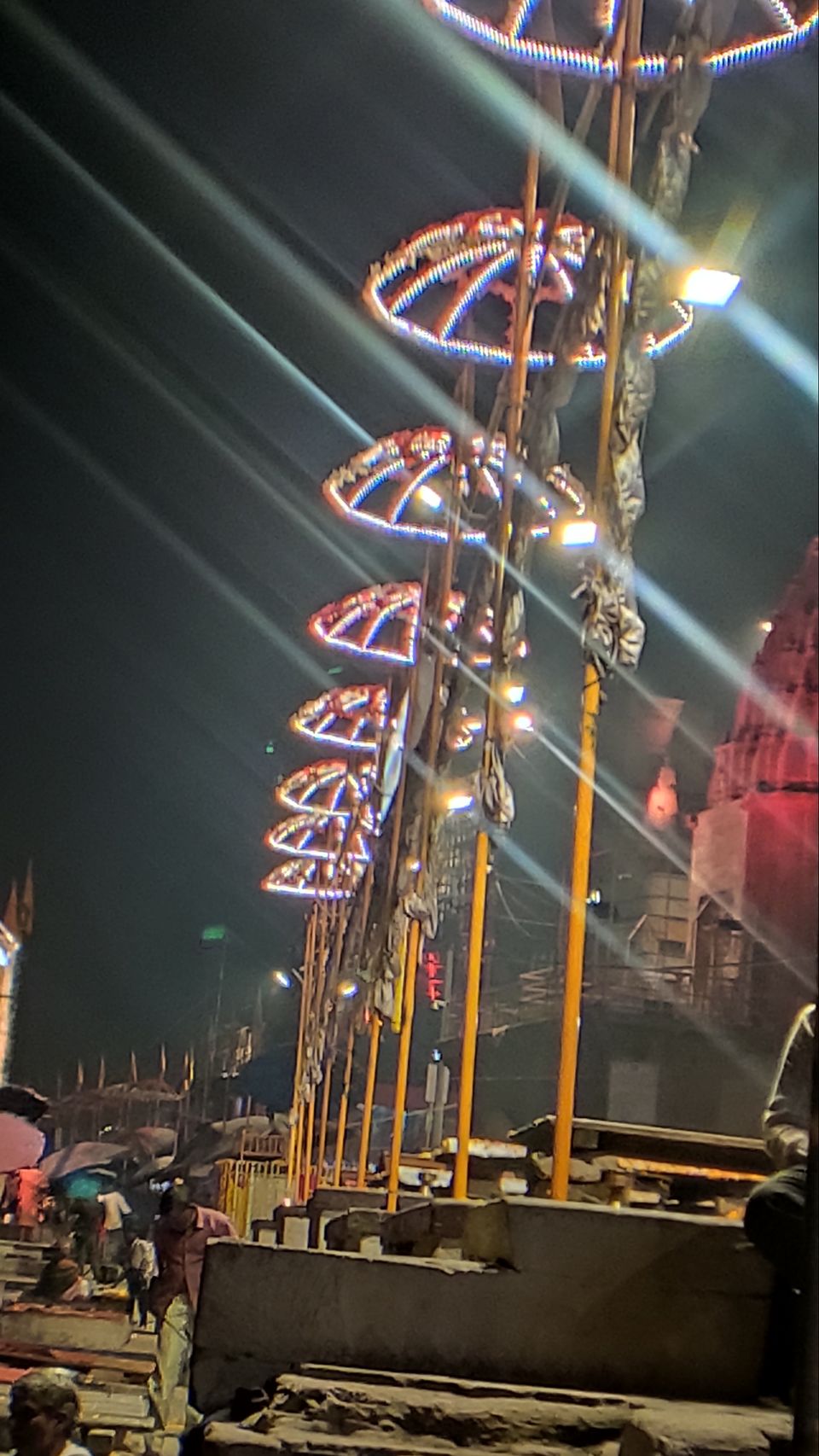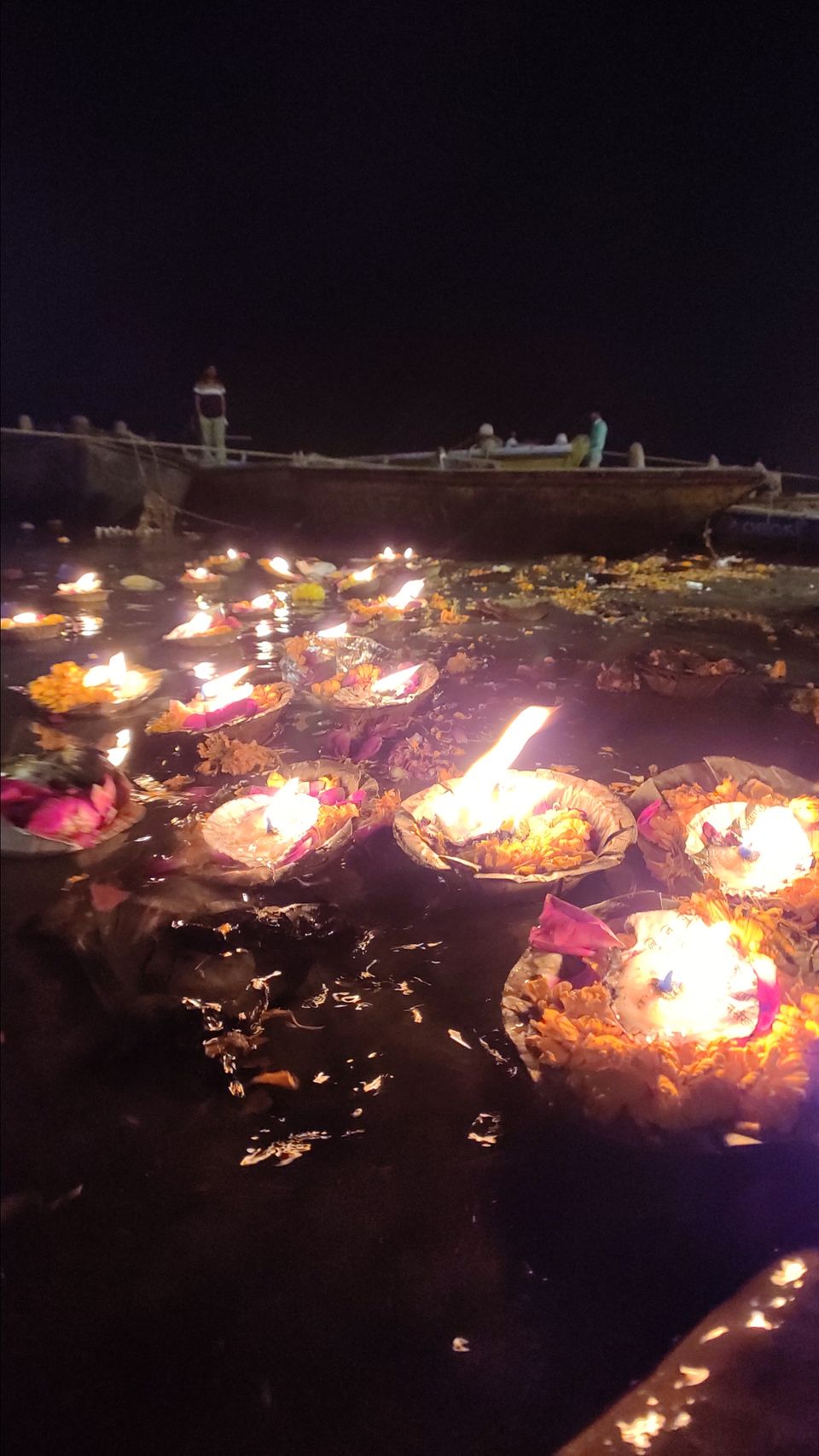 The namami gange project was started by PM Modi I am so proud after Ganga Aarti the cleaners clean ghat so beautifully appreciate the people who cleans the ghart each and every minute
Please take selfie with them so they are super proud and happy plz don't throw waste product here an there
Ganga Snan - Dashashwamedh Ghat : Belief goes: Dip in holy waters of Ganga followed by Visit to Bhagwan Vishwanath temple, would help you attain Moksh. Address - Dashashwamedh Ghat Rd, Ghats of varanasi, Godowlia, Varanasi, Uttar Pradesh 221001. This Ghat is about 2 km from Assi ghat
After Ganga Aarti
Kashi vishwanath. Mandhir
Time Required : 1-3 hours
Entry Fee : Free line if u don't pay
Entry fee 300rs direct into temple
Kashi Vishwanath Pooja Timings : Mangala Aarti: 3:00 AM to 4:00 AM (Morning)
Bhoga Aarti: 11:15 AM to 12:20 AM (Day)
Sandhya Aarti: 7:00 PM to 8:15 PM (Evening)
Shringara Aarti: 9:00 PM to 10:15 PM (Night)
Shayana Aarti: 10:30 PM ti 11:00 PM (Night)
Dress Code for Sparsh Darshan : Men: Dhoti-Kurta
Women: Saree
It's good to go in traditional wear
Kashi Vishwanath Temple, Varanasi Overview
Situated on the western bank of holy river Ganga in Varanasi, Kashi Vishwanath Temple is one of the 12 Jyotirlingas or temples dedicated to Lord Shiva. The main deity of Kashi Vishwanath Temple is Lord Shiva, also known as Vishwanatha or Vishweshwarar meaning 'the ruler of the universe'. The city of Varanasi, the cultural capital of India, is thus known as the city of Lord Shiva. The temple has 800 kg of gold plating on its tower.
Camera, mobile phones, electronic devices are not allowed inside and must be deposited in lockers are a available at gate number 4 outside. Foreigners can enter from Gate number 2
After Ganga Aarti from the ghat we went to Kashi vishwanath temple 8.30arti
Walking distance from Dashashwamedh that
We went to the Kashi vishwanath trust counter where we can buy the tickets Aarti per person 300 rupees we went from gate number 4 direct darsha as it was Monday there was a crowd for darshan we had Aarti darshan and do not forget to go Annapurna temple its inside vishwanath Mandir temple only
Vishwanath temple: Videography and Photography was not allowed inside. It was a great feeling to be visiting this temple which has one of the Jyotirlingas of Lord Shiva.
As now it's night 10:30 so we back to our stay
The the first morning in banarasi subah e Banaras
Their Can't be an better way to celebrate my Birthday. In Varanasi
Our Day at Banaras started with Subah -E -Banaras, dip in the Holy waters of Ganga, visit to Bhagwan Vishwanath temple. We also explored local food, enjoyed some unique chaat like Tamatar chaat. Time to explore Banaras city
1Did darshan in Kashi vishwanath temple
2
Annapurna Mandir it is in Kashi vishwanath Gali
goddess of food and form of Shiva's consort is given the epithet Vishalakshi, the "wide-eyed Her most famous temple stands at Varanasi, where patron goddess she is considered. The narrates the tale of the sage cursing Varanasi, as no one in the city offered him food. Finally, Vishalakshi appears in the form of a housewife and grants food to Vyasa. This role of Vishalakshi is similar to that of Annapurna, who offers food to her husband Shiva, whose hunger can be satiated by her food. Shiva gratified by Annapurna's food, establishes Varanasi and appoints her as its presiding goddess. The goddess 3)Vishalakshi of the Varanasi temple may have been identified with Annapurna in early times, however over time became a distinct goddess, resulting in the goddess temples
Vishakha Lakshmi e Shakti peeth it is P Parvati temple all South Indians visit more to visit this temple if you go Kashi and do the action of Kashi vishwanath you should do vishakha lakshmi temple darshan they say then only you complete Kashi darshan
4)Kal bhairav mandir
5)Sankat mochan Mandir
6)Durga Temple, Varanasi
Located near the Durga Ghat on the bank of the River Ganga, Durga Temple was built in the 18th century. It houses an imposing idol of Goddess Durga and is one of the main temples in Varanasi.
7)Birla Mandir it is new Kashi vishwanath temple
8)Aghori Mandir
9)Batuk Bhairav Mandir is considered to be of immense religious importance. The temple is dedicated to Batuk Bhairav who was an incarnation of Lord Shiva. An interesting feature of the temple is the sacred Akhand Deep which is believed to be burning for ages. The oil from this lamp is said to have healing powers.
10)
Nepali temple, Varanasi
One of the oldest temples in the city, Nepali Temple is a 19th century shrine dedicated to Lord Shiva. It was established by the King of Nepal and is a spitting image of the Pashupatinath Temple located in Kathmandu. The traditional architecture of the structure made of stone, terracotta and wood carvings attracts visitors in large numbers.
I took e rickshaw from Kashi vishwanath temple full day full day charges is minimum 500 rupees that charge you more but you should bargaining
What to eat in Banaras best places in Banaras
1The Ram Bhandar: Very famous for Kachori and jalebi breakfast, This was among my top 3 Kachori experiences, so much tasty. Kachori with sabji Rs. 36 per plate of 2 pieces. Jalebi Rs. 17 for 50g Address: ck, 15/29, katra ratanial, thatheri bazar, Varanasi Timing : 7 to 10:30 am Google Map Location - http://bit.ly/2EtpbHO
2)Kashi Chaat Bhandar Tamatar Ki Chaat Rs 30 Palak Ki Chaat Rs. 30 Address: godowlia, Varanasi Google Map Location - https://goo.gl/4jR1sR
3) Vishwanath Misthan Bhandar Samosa Rs. 18 Dahi Vada (Chena) Rs. 20 Address: vishweshwar gang, Varanasi Google Map Location - https://goo..
4) Dosa on streets: 10 meters before Dashashwamedh ghat.
5) in Gali of vishakha lakshmi temple 1 dosa wale best dosa do try it
6)Gopali Sardar Rabdi Wale: This place is famous for rabdi and hot milk. Rabdi Rs 40 for 100g Address: opp kcm cinema, godowlia, Varanasi Google Map Location - https://goo.gl/dG4oWV
7)Kachori with Sabji & Jalebi Rs. 30 : This is a popular breakfast of Banaras, food at this shop was average. Address: b 31/12, lanka, BHU gate, Varanasi Timing: 7 to 11:30 amGoogle Map Location - https://goo.gl/jMqNvK
8)Keshav Tambul Bhandar: One of the best paan i had in my life was at this shop. Meetha Paan Rs. 18 Address: near ravidas gate, lanka, Varanasi Google Map Location - https://goo.gl/SSgLvQ
9)Rasna Family Restaurant Sattu Paratha with Baingan Bharta - Rs 100 Address - Rathayatra Gurubhag Road Beside Rajil Restaurant Rathayatra, Road, Rathyatra Crossing, Gurubagh, Jahumandi, Varanasi, Uttar Pradesh 221001 Google Map Location - https://goo.gl/Ewv28e
10)Vishwanath Chaat Bhandar: This is a popular chaat shop near Shri Vishwanath Mandir. Golgappa Rs. 20 for 6 pcs Address: vishwanath gali kotwali neechi brahmpuri, varanasiGoogle Map Location - https://goo.gl/sBKTgE
11)Parmal Rs 12 for 100 gm Chana 100 gm Rs 18 Address: varuna pul cantonment varanasi
12) kachaudi Gali
13)Baba Thandai . Thandai, it is a popular any time drink in Varanasi. Thandai Rs. 60 Address: bansphatak, Varanasi Google Map Location - https://goo.gl/5UB7vb Timing: 1 to 10:30 pm
14)Lakshmi Chai Wale: Timings morning 5 am to 1 mid night. Famous for tea and Malai toast. Chai Rs. 10 Malai Toast Rs. 50 Address: CK 39/73, Godowlia Rd, Govindpura, Varanasi, Uttar Pradesh 221001 Google Map Location - https://goo.gl/U4CSrm
15)Jaipuria Bhawan: Simple and tasty food, this place is about 1 km from Kashi vishwanath temple. Timings 12 noon to 2 pm. Evening 8 to 10 pm. Jaipuria Thali Rs. 170 Address: godowlia, Varanasi Google Map Location - https://goo.gl/tMSteo
16)Lassi Rs. 25 Address: 13/9, bhandari gali, bansphatak, Varanasi Google Map Location - https://goo.gl/6sdm38
17) Keshri (Deenanath) Chaat Bhandar: Famous shop of chaat in old city area.
18)Chura Matar Chaat Rs. 35. This is a chaat made of poha. Palak Chaat Rs. 30 Address: ck 56/10, nariyal bazar, Varanasi Google Map Location - https://goo.gl/K36sei
Shiv Prasad Lassi: This shop is very famous for lassi and is at walking distance from Ram nagar fort. Lassi Rs. 30
The best part of varanasi is they don't use pla plastic cup plastic plate they use kullad
The food in Banaras is very cheap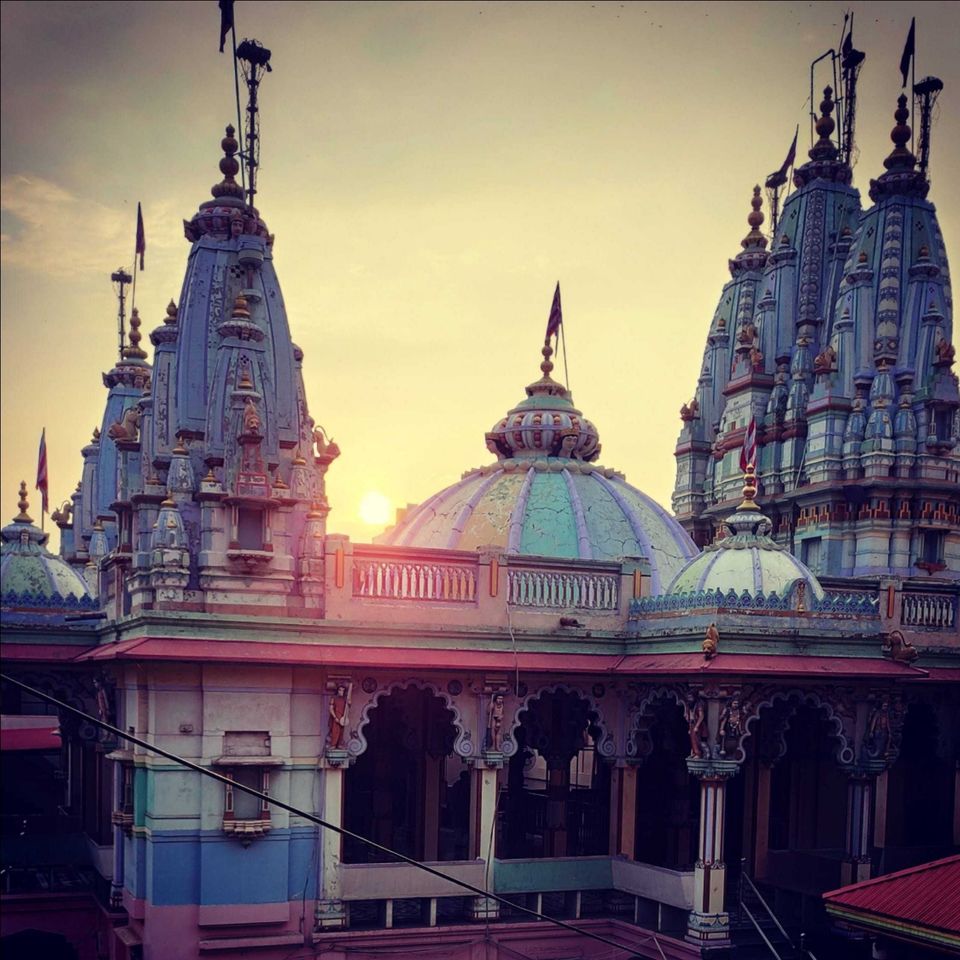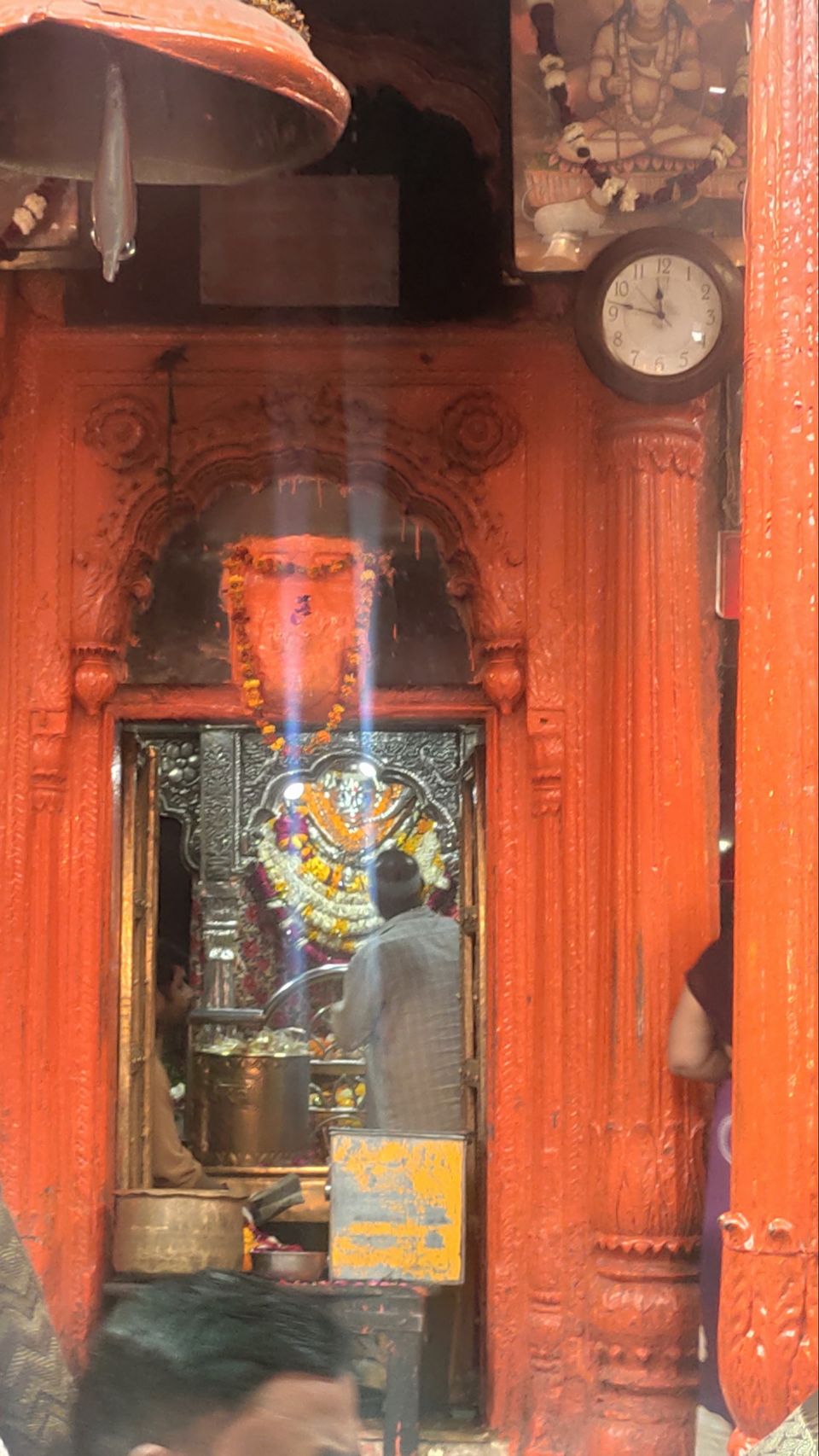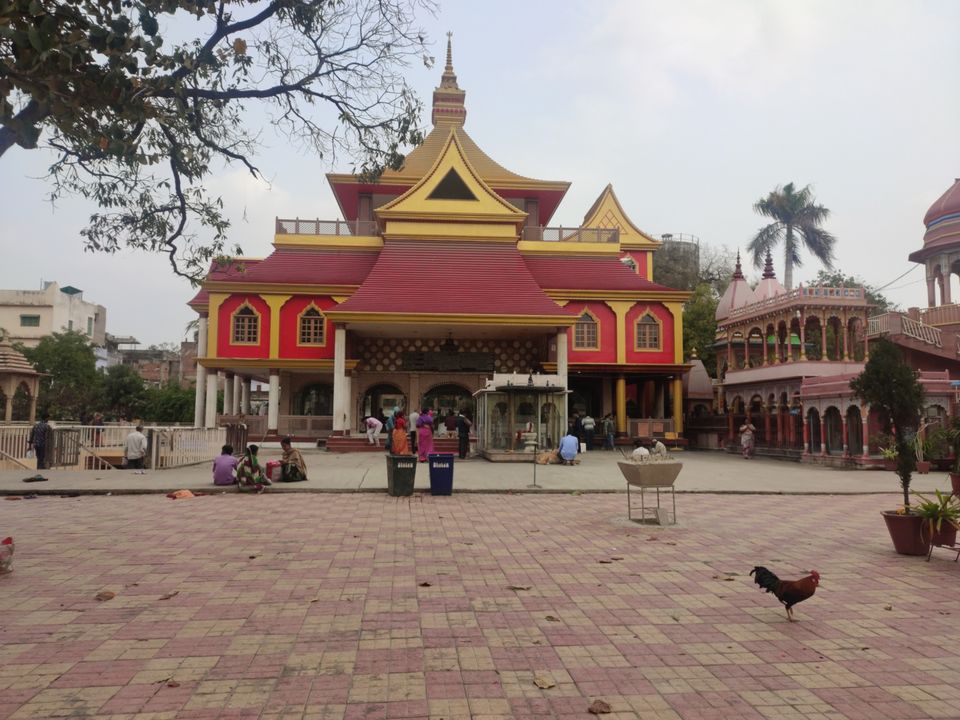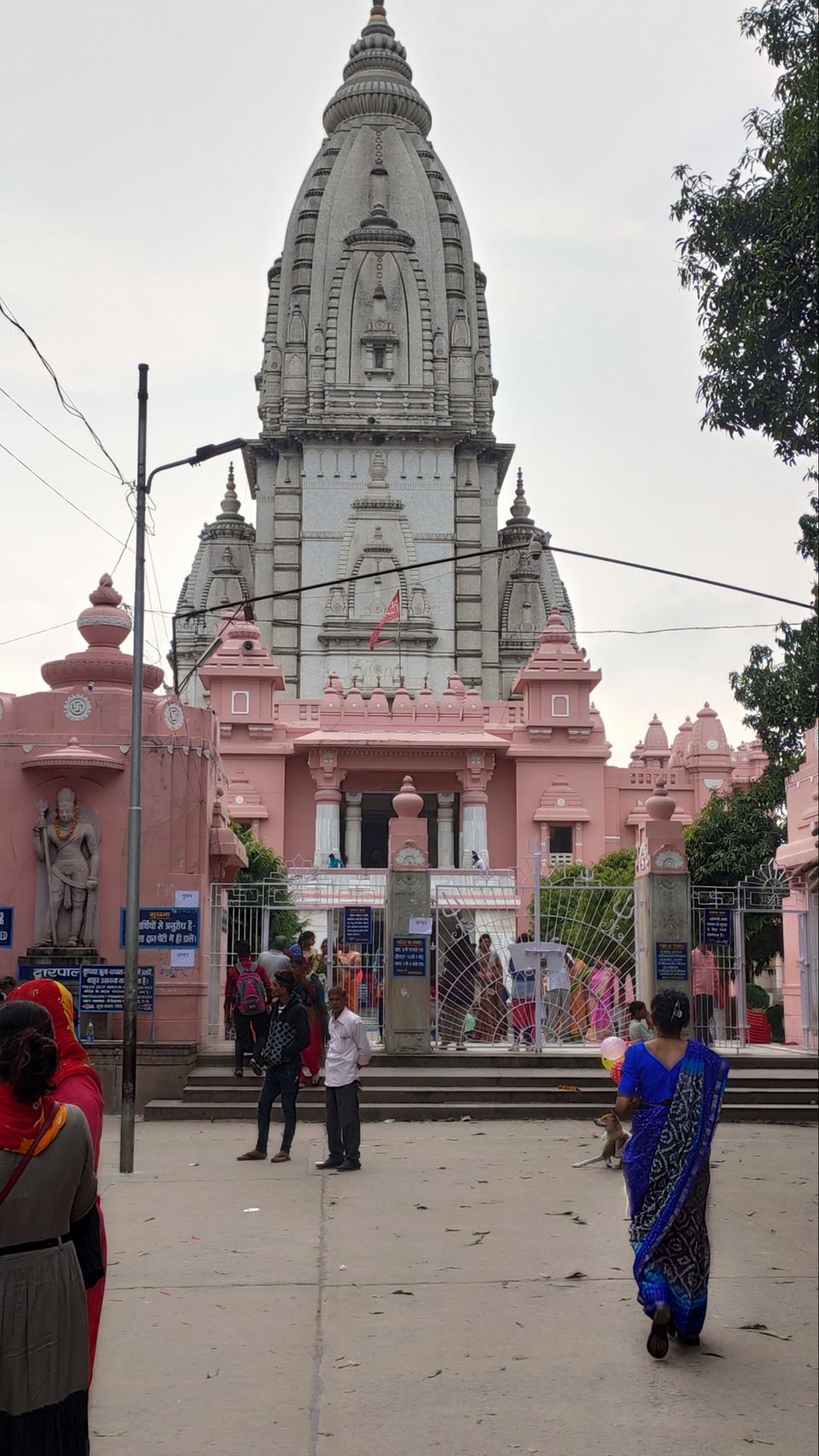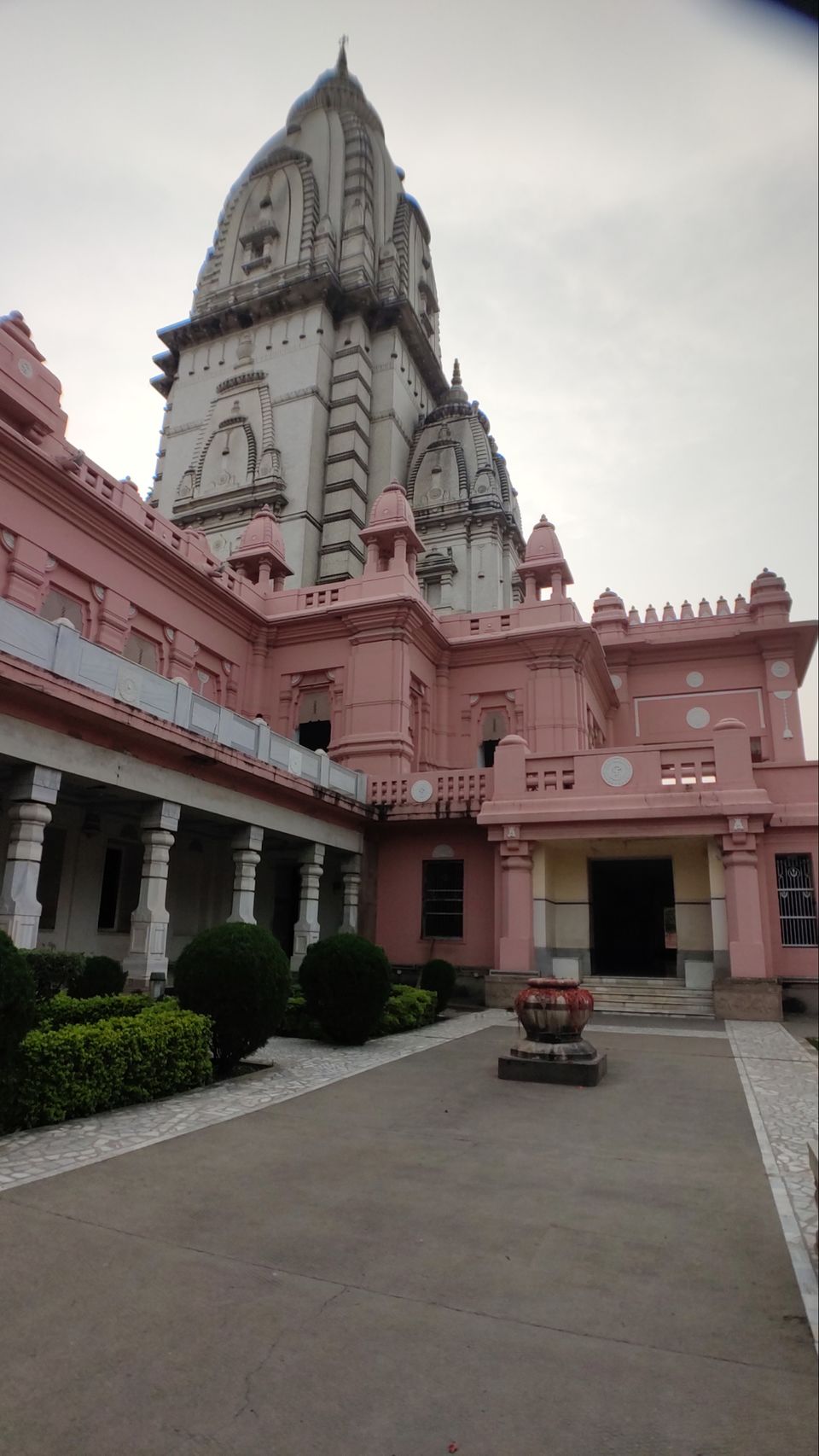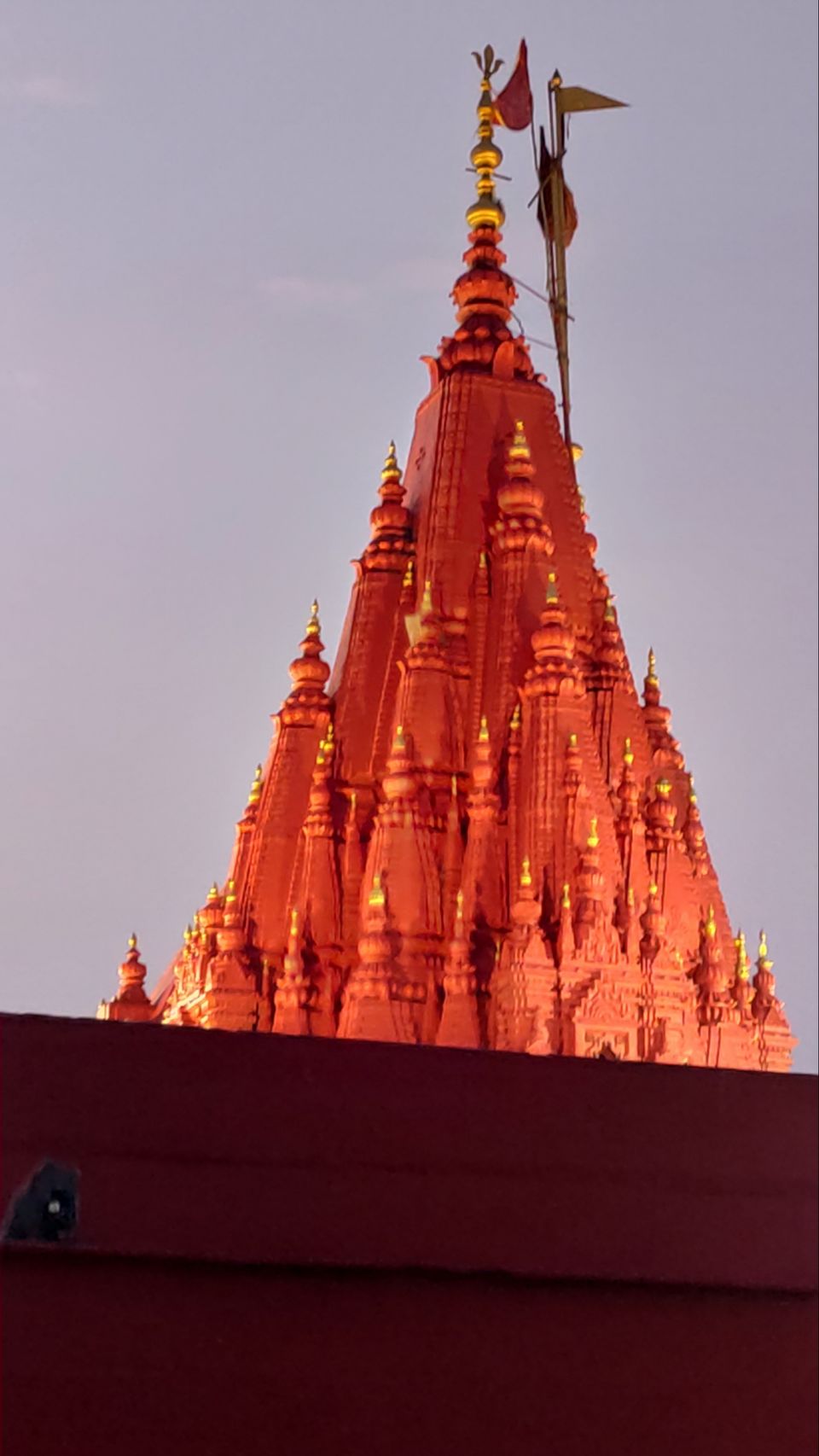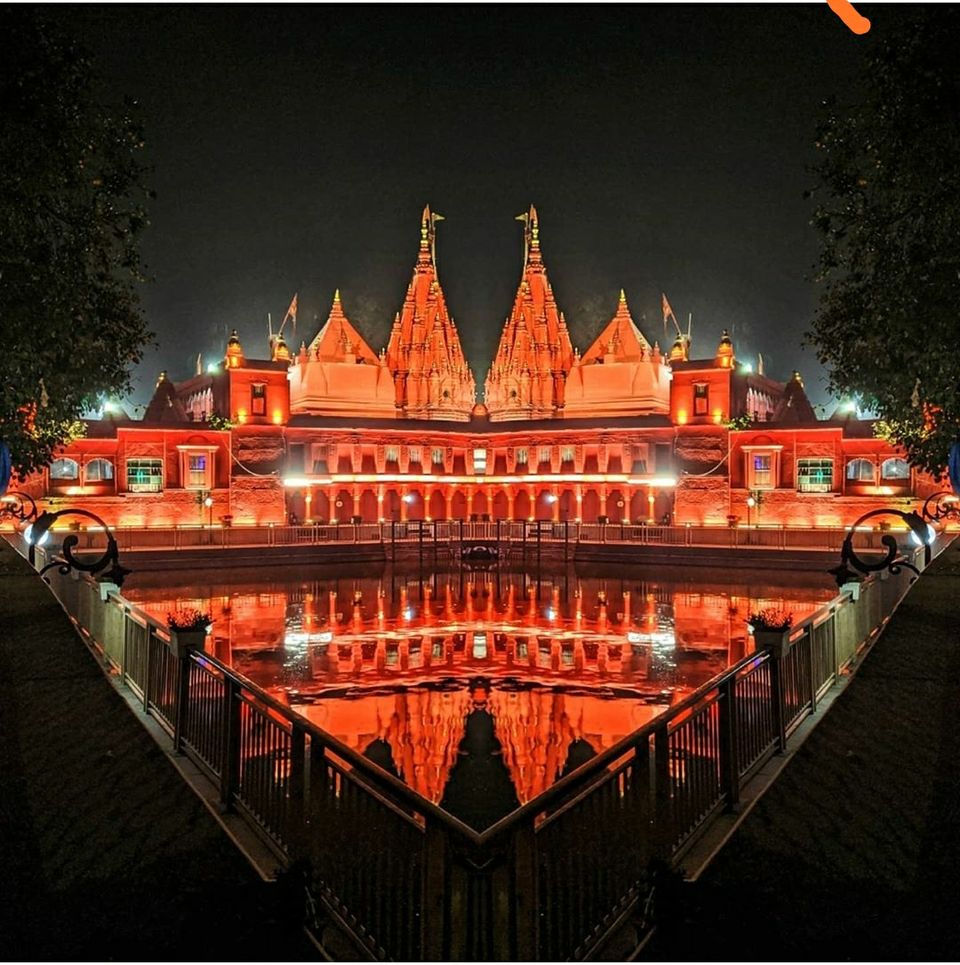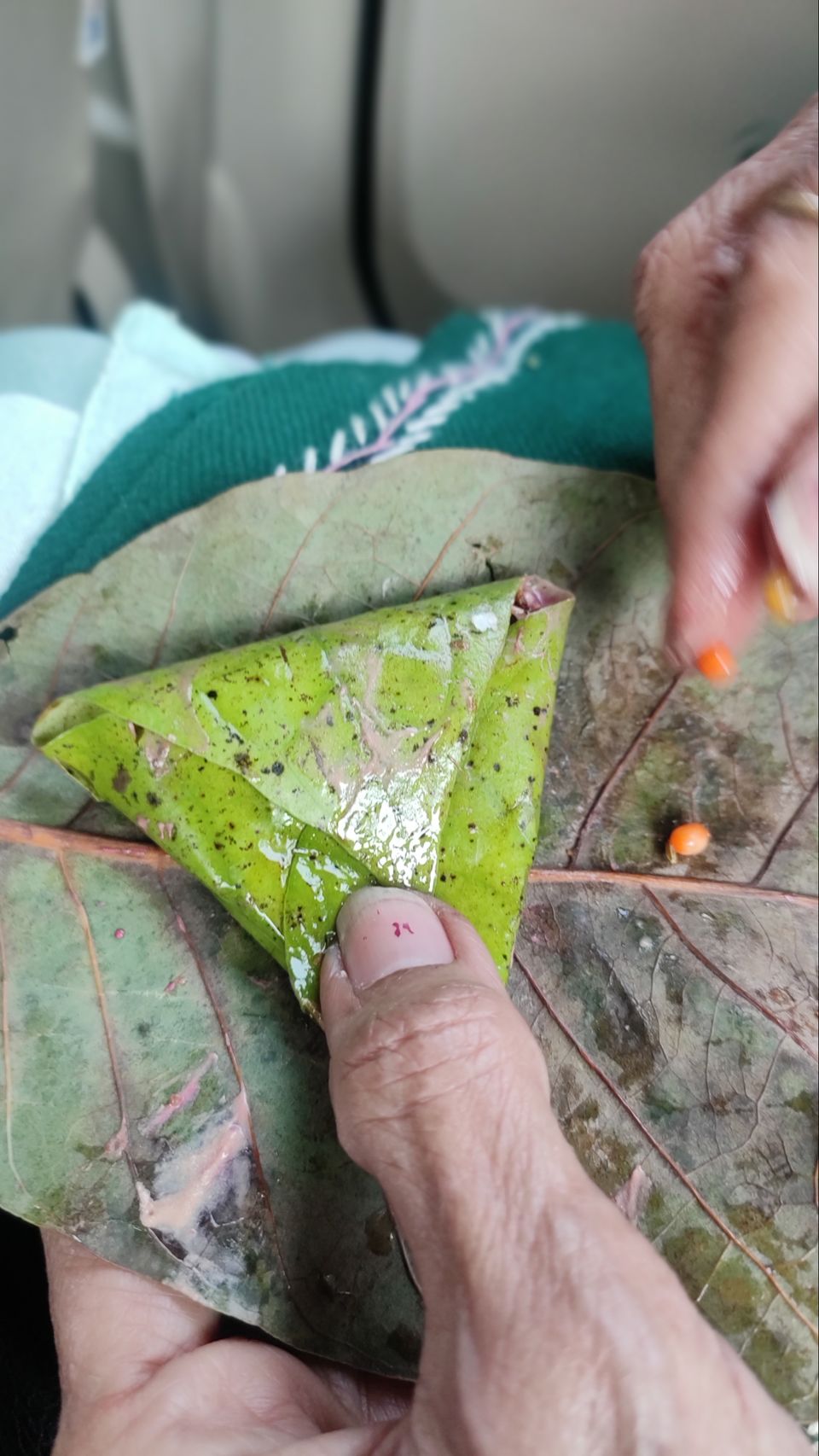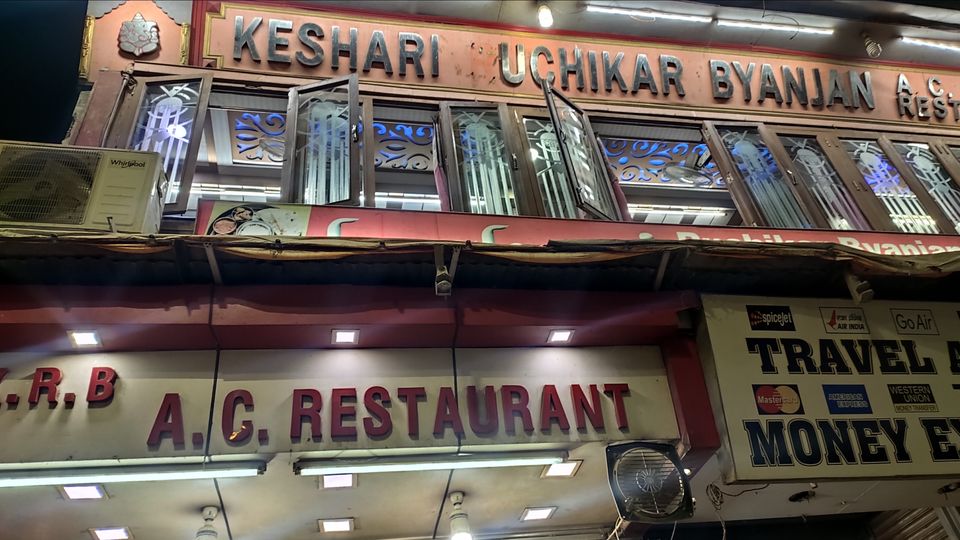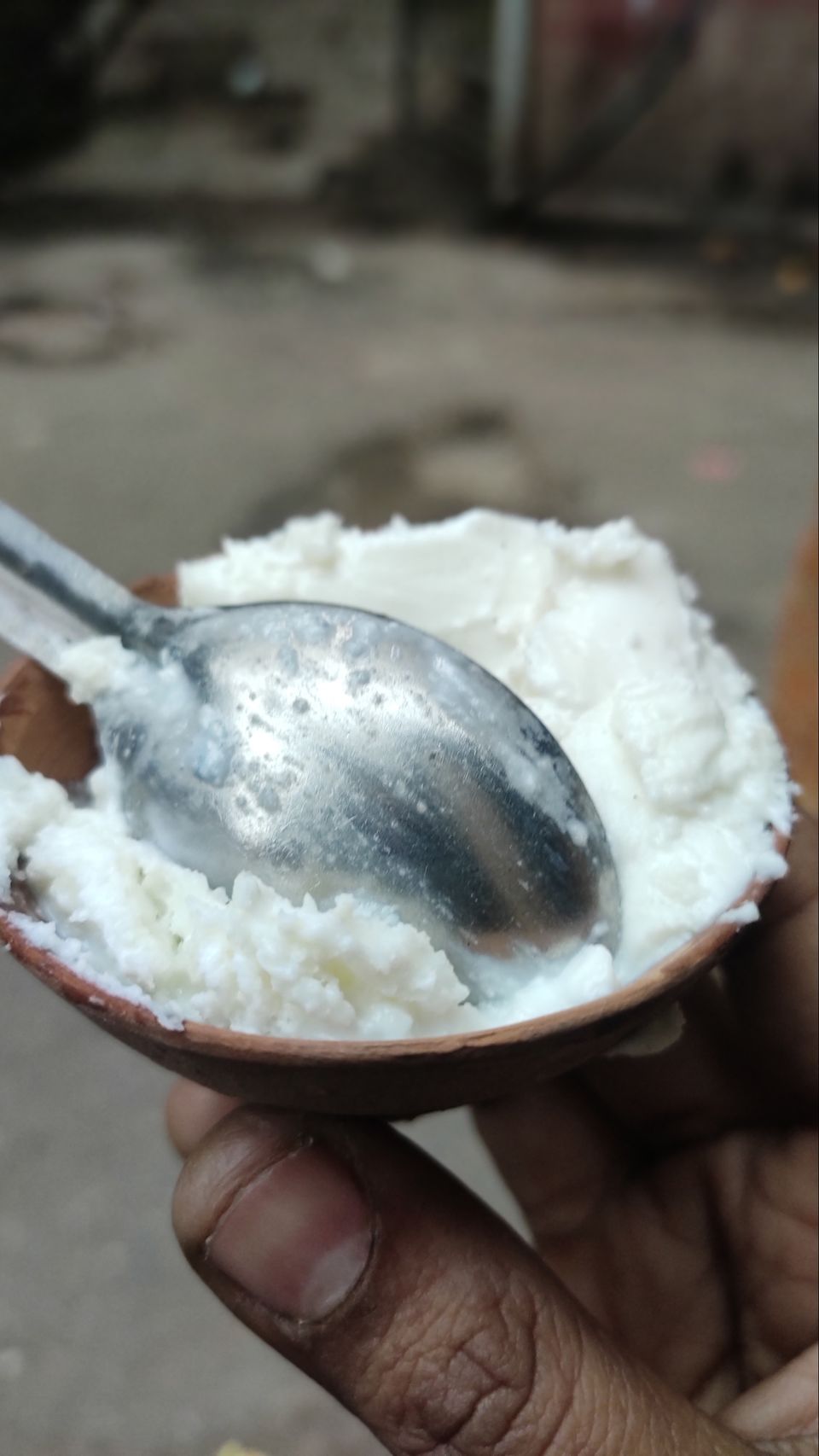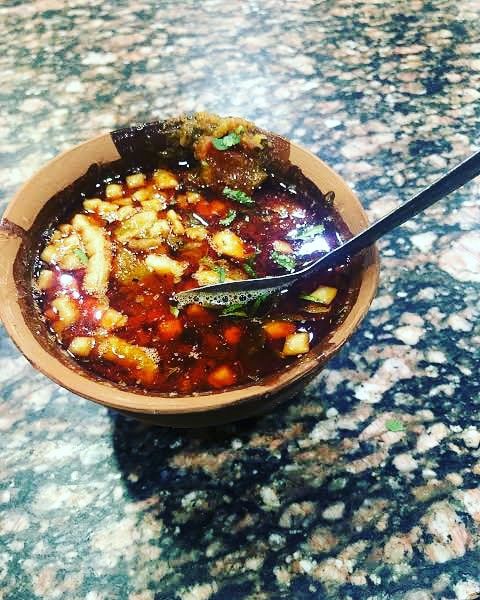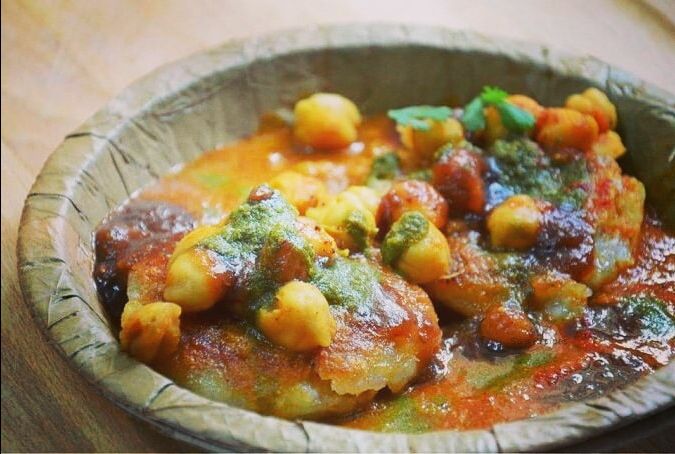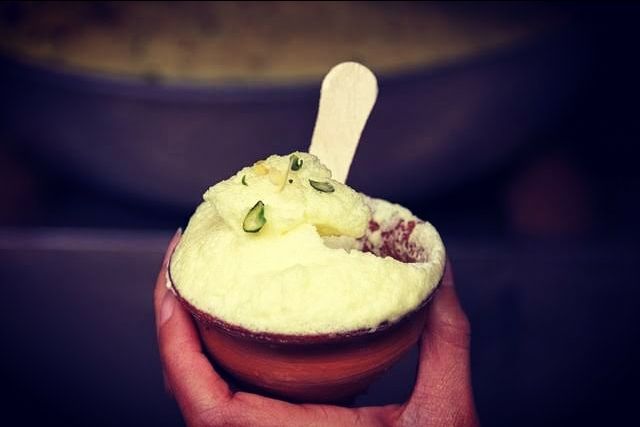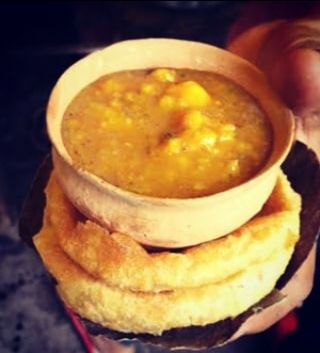 Sarnath. Sarnath is a Buddhist pilgrim spot located near Varanasi. The city is famous for being the first place where Lord Buddha preached for the first time after gaining enlightenment. Later, kings who followed Buddhism like King Ashoka built a lot of stupas and structures here that are focused on Buddhism.10 kilometres from varanasi city
I took e rickshaw from my stay 400rs
They charge u more bargaining is best