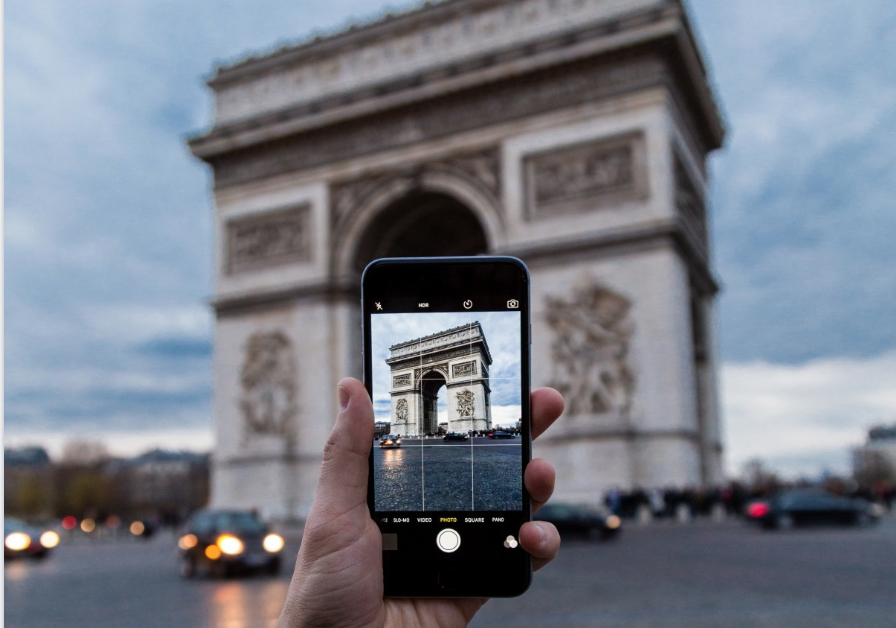 The evening air comes alive with the sound of bells and mantras, reverberating in the quiet waters of the Ganga. Just next to the shore on the ghat, a few pandits are performing the ritualistic arti with a set of diyas. You get mesmerised by the intensity and vibrance of the moment – at least that is what Instagram might have you believe.
What these stunning photographs of the iconic Varanasi arti don't reveal is the line after line of people queued up to watch the spectacle, a number of whom fight to take their place next to the pandal to be able to get that perfect shot.
From looking at the photograph, you can never figure out that there are perhaps thousands there, watching it all at once and getting to the pandal is a struggle only few can end up winning. I know this because I was recently there, trying to do the exact same thing. And just FYI, I didn't get that shot.
The desire to be the next big "influencer" on Instagram and continue gaining likes and comments is very real. The eight-year-old app already has over 800 million active monthly users sharing an average of 95 million photos a day! And travel is one of the biggest sectors to be affected by this huge appetite for imagery after fashion.
The effects, however, are still largely un-mapped. Some are good and the others not so much. But even though a number of destinations are now cashing in on their Insta-worthiness to promote tourism, there are multiple factors to be considered before this becomes mainstream. Here, I look at the several such aspects that are being affected by this wave of Instagram-influenced travel and what these hold for the future.
1. Increase in tourism and awareness about unknown destinations
The accessibility and spread of social media has allowed travellers and travel influencers to share snippets of their journeys with the world, resulting in a substantial rise in tourism to these places. This has in turn increased the revenue generation at these places, overall benefiting the economy and resulting in more jobs for locals.
But that is not all! Instagram can also be credited for putting several new or lesser-known places on the travel map. Wanaka in New Zealand is a great example. Between 2015 and 2016, this small village in New Zealand saw a 14% growth in tourism, which they credit to gorgeous Instagram photos. And the quest to take the perfect Instagram picture has led "tourists to surge into nooks and crannies previously unknown to outsiders."
2. Connecting with genuine travellers
Before Instagram, there was no single place where travellers from different walks of life, different countries, and different income groups could come together to discuss their problems, desires and experiences. Instagram gave travellers that platform. In this sense the social media platform achieved the most success as compared to its predecessors like Facebook or Twitter. Because of the ease of sharing images and connecting through them, travellers have found and fostered genuine friendships over the years. I have personally discovered amazing people on Instagram and I still remain friends with them to this day.
3. Getting more authentic reviews/suggestions than travel websites and brochures
Despite all the advertising angle that has creeped into the Instagram space now, there is a whole bunch real travellers who share real experiences. Research has found that up to 92% consumers trust influencers over brand advertising and nearly 50% people rely on Instagram to inspire their next getaway. This is the precise reason why Instagram works for the travel sector. It has become an online review platform for travel destinations.
And with the help of features such as geotagging and hashtags, people are able to make their travels discoverable. Today you can pretty much search for any location online to find pictures and reviews instead of having to go to multiple platforms to figure out whether it is up your alley or not.
4. Increased awareness about the environment
A number of bloggers and influencers are now using the power of Instagram for good by promoting sustainable and eco-friendly travel. Although this is still a minuscule amount in comparison to the entire travel industry, the presence of a social media platforms like Instagram has made it easier to spread the word about important causes.
5. Increased business and jobs in the travel sector
Instagram's increasing influence on people's travel habits has actually become a boon for the travel sector in a number of ways. It has increased the number and types of jobs as almost all sub-industries associated with travel are using Instagram to increase their business.
The app has opened up opportunities for hotel chains, travel operators, tourism bureaus and bloggers to reach a massive audience in an unprecedented manner. There are several examples of this, but I want to talk about the Beautiful Destinations Instagram handle. With over 11 million followers, this account boasts of clients such as Hilton Worldwide Hotels, Mariott Hotels and New York Tourism Board in addition to others. This account has singlehandedly bought in business worth millions for these clients.
But not everything is so rosy. There is a dark side to this Instagram obsession and it is equally important to touch upon.
6. Telling only half the story
Like I mentioned in the beginning of the article, Instagram photos don't always give the complete picture. A selfie or macro shot might give the impression that the person or object has the entire place to himself, but the photographer may have omitted the hoards of other tourists waiting to capture the same scene. The Trolltunga is a great example of this. Hundreds of tourists wait in line to click a picture of the protruding rock and one person has even lost his life while taking a selfie here. This kind of herd mentality encourages homogeneity of images rather than diversity.
7. Overcrowding of destinations
In August 2016, China opened the world's highest and longest glass bottom bridge, stretching 1,000 feet over the Zhangjiajie Grand Canyon. Sadly, the bridge was forced to close down within the first two weeks due to overcrowding as thousands flocked the place eager to capture the perfect picture for their social media handles. This is just one example of how a manifold increase in tourists has affected destinations adversely. In India, the Pangong Lake in Ladakh is a good example. You can find increase in garbage, global warming and just destruction of the local space.
8. Environmental degradation
While on one hand Instagram has helped the cause of sustainable travel to a great extent, it has also indirectly led to an increase in pollution, environmental degradation and ecosystem destruction since all of these are a direct result of overcrowding.
While it is not a direct result, some of the destinations which became Insta-famous in a short span of time didn't have the infrastructure to deal with such an unprecedented rise, leading to additional impact on the environment. Wanaka, Santorini, and Spiti in India are good examples of this.
9. Disrespect for local community
Last month, owing to disrespectful behaviour by western tourists who were called off for posing for photos in skimpily clad clothes in front of temples and sacred sites, the authorities in Bali, Indonesia are in the process of enforcing a ban on wearing bikinis in certain areas. This is just one of the many examples where tourists disregard sentiments and culture of the local community in order to pose for the perfect picture. And the race for getting the maximum number of likes and followers on Instagram is just adding to such behaviour.
10. Affecting mental health and making travel less fun
Instagram's algorithm of making beautiful, almost unrealistic images easily accessible to the lay person has led to an increase in mental health issues in the current generations. Several researches have shown that Instagram is in fact the worst social media handle when it comes to mental health. This applies to the travel space as well. Nowadays travellers travel for taking pictures rather than enjoying the place and I experienced that for myself during my trip to Varanasi. And in that hustle for getting the best picture, travellers often miss out on the real experiences.
There's a hotel next to Italy's famous Lake Como which has become famous for its infinity pool thanks to Instagram. In fact the shot has become so iconic that people go there just to take a picture of it. However, the hotel owner reveals that most shots are taken from the rooftop bar of the hotel and very few travellers actually experience the unique pool!
Instagram seems to be a double-edged sword when it comes to travel. The onus lies on us to use it responsibly in order to mitigate the adverse effects and maximise the positive ones. Here at Tripoto we aim to promote sustainable travel and help our readers travel more responsibly. Follow us on Instagram for regular updates.