"I visited McLeod Ganj for the first time in the summer of 2008. I remember wanting to live there. I decided that I'd one day come back and spend a few months. And I did. Three years later, in the winter of 2011. They were among the most magical months of my life."
- Trisha Singh, Travel Writer

For those of us who have visited McLeod Ganj before the explosion of irresponsible tourists and lengthy traffic jams, remember it being straight out of a Himalayan dream. The narrow lanes dotted with small shops selling handmade jewellery and Buddhist prayer items such as wheels, beads and flags - being at McLeod Ganj was like being a guest at someone's home built with immense love. My favourite way to spend an afternoon in McLeod Ganj was sipping on steaming thukpa at a Tibetan restaurant while overhearing monks talk animatedly.
But since the construction of the cricket stadium in Dharamshala in 2008, McLeod Ganj suddenly took the centre stage attracting hoards of tourists from all around India and the viral potential of the destination on social media hasn't helped its cause either. From being a retreat for the exiled, to a town that generates over 6 tonnes of garbage in a month, McLeod Ganj has fallen prey to herds of irresponsible tourists - a problem that plagues most parts of the country.
According to a report by the Himchal Pradesh tourism, the state recorded a 6.2% rise in tourism in 2017. Over 4.2 million people are reported to have visited the Kangra region, of which McLeod Ganj is a major attraction. More than half of the recorded number (2.6 million) are Indian tourists who until last decade weren't the dominant visitors of McLeod Ganj. This increase in foot fall combined with debilitating infrastructure and lazy administration has given rise to a host of issues.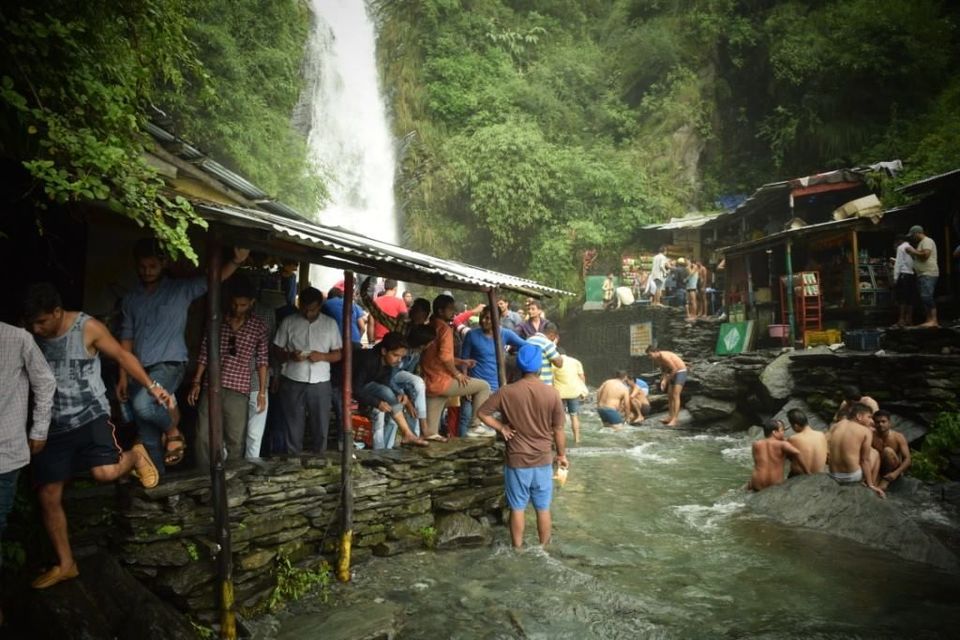 Ngawang Sonam, an Environmental Officer at the Tibetan Settlement Office in Upper Dharamshala - along with a team for 26 workers - has been working towards keeping McLeod Ganj clean. In doing do, their organisation have faced a disturbing number of issues. Here are some of them:
• Ever since the surge of the Indian tourists, the garbage problem at McLeod Ganj has sky-rocketed. Call it a mentality problem or sheer laziness, but Indians are disinterested in picking up after themselves and litter more than travellers of other nationalities.
• Adding to the irresponsible travellers is the negligence by the municipal corporation of Dharamshala. Despite having funds allocated for garbage removal, there are no pick-up trucks provided by the government. The funds are lost in the pockets of big-shot contractors, leaving the onus of management on locals who - along with paying taxes - contribute personally to the Clean Upper Dharamshala Programme.
• There are three garbage trucks running in McLeod Ganj at the moment which are funded meagerly by the municipal corporation and mostly by locals. Along with limited resources, these operations are constantly disrupted by the biggest evil of McLeod Ganj - traffic jam. From getting stuck in 3-hour long traffic jams to getting blocked by parked cars outside garbage dumps, the reckless flow of vehicles in the town is a major pain.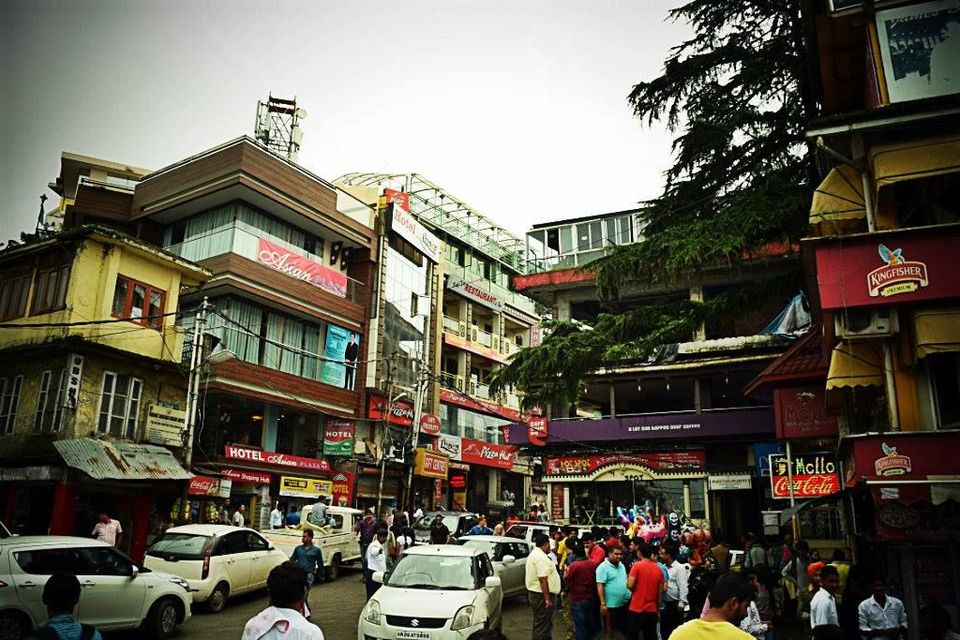 Administrative loopholes and laziness almost always leads to chaos in McLeod Ganj during peak season. Add to that the complete lack of environmental awareness on the part of tourists, and you have paradise going to waste.
So, what can you do?
Ngawang Sonam, the Environmental Officer, even shared some insights that tourists must follow if they are visiting McLeod Ganj:
• Please don't throw garbage on the streets. India has been tackling the garbage problem for over 70-years now, it's time we changed the root of the problem - our mentality - if we really aspire for a 'Swach Bharat'.
• If you are going to Triund, please don't leave anything behind. Already the authorities are collecting over 500kg of waste every week from what was once a pristine hill. Don't litter on the trail at all, please!
• Refrain from buying more than one or two plastic bottles. You can get them re-filled from any dhaba, restaurant or a home on your way.
• Try not to take your car to places where public transport is in abundance. Not adding to the current load of vehicles would really help the traffic problem at McLeod Ganj. And don't park illegally at all costs, the infrastructure of hill towns is very different compared to that of a metropolitan.
As for administrative changes, Trisha Singh, the travel writer who stayed in McLeod Ganj for three months in 2011 points out the changes that can dramatically improve the situation:
• Jogibara road and Temple road need to be partially pedestrianised. They are market streets, and will gain a lot from increased foot traffic and the decreased noise and air pollution. There are schools on that road as well, and vehicular traffic makes it dangerous for children. The roads are not wide enough for both cars and pedestrians.
• Absolutely no motorised transportation should be allowed beyond Dharamkot. Everyone crossing Gallu temple should be informed about the troubles the locals have to go through to organise cleanups because of the littering problem.
• Also, a cap on the number of tourists allowed on the way to Triund should be formally enforced.
Exploration must not mean exploitation
Before I conclude, I would like to talk about the backlash that I consistently receive on my articles, where I talk about relatively unknown destinations. But increased tourism DOES NOT have to translate into exploitation and pollution. McLeod Ganj itself has experienced great rise in revenue with the growing number of tourists. The answer lies in travelling responsibly. We urge you to think differently and travel responsibly. #LeaveNoTrace, even if you are in a relatively developed city or place.
Once you are done reading this, take a little pledge. It could either be the smallest "I will not buy multiple water bottles" or a massive initiative like "I will organise a clean up drive to Triund". It doesn't matter where you start, what matters is that you take the first steps before it's too late.
Here are a few articles where Tripoto staff writers have talked about responsible travel, adverse effects of mass tourism and how the spirit of animals is being sold to tourists.
A Dummies Guide To Responsible Travel: Indian Edition by Sreshti Verma
Frequently Used Bits of Plastic That Are Turning Our Favourite Destinations Into Plastic Graveyards by Disha Kapkoti
We Have Ruined Kasol Forever. But Is It Too Late To Save Parvati Valley? by Sreshti Verma
Exposing The Unknown Cruelty Behind Those "Fun" Animal Rides by Trisha Singh
'3 Idiots' Has Brought A Bunch Of Idiots To Pangong Tso And We Really Need To Talk About It by Disha Kapkoti
The Mountain Is Not There For Your Hobby Climbs: Here's How You Can Trek Responsibly by Sreshti Verma