That India is a land of diversity and culture is well-known, with tourists from all over the world coming to India to experience its charm. While everyone is aware of its historic monuments, most people do not associate the country with adventure activities. Why, we all know of friends who travel abroad to get that adrenaline rush, often spending lakhs to do so, some even taking personal loans for the same.
India, however, goes beyond traditions and culture, it is now becoming a popular place to participate in adventure activities. For the uninitiated, here are 5 adventure activities you thought didn't exist in the country.
1. Scuba diving – India has a coastline spanning over 7,500 km, with a number of popular beach destinations. While places like Goa, Pondicherry, and Gokarna are popular for their beaches, not many people venture out into the ocean. For those who wish to have a glimpse of what lies beneath the waves, scuba diving is an unforgettable experience. The Indian Ocean offers some breath-taking destinations for scuba diving. Not only beginners, even experienced divers can find places which meet their expectations.
Where? Popular places for scuba diving include the Andaman and Nicobar Islands, the Lakshwadeep Islands, Goa, Pondicherry, and the Netrani Island.
How much? One needn't have to empty his/her savings account to feel the rush, for scuba diving expeditions range anywhere between Rs.6,000 and Rs.30,000, based on the diving spot and the difficulty level.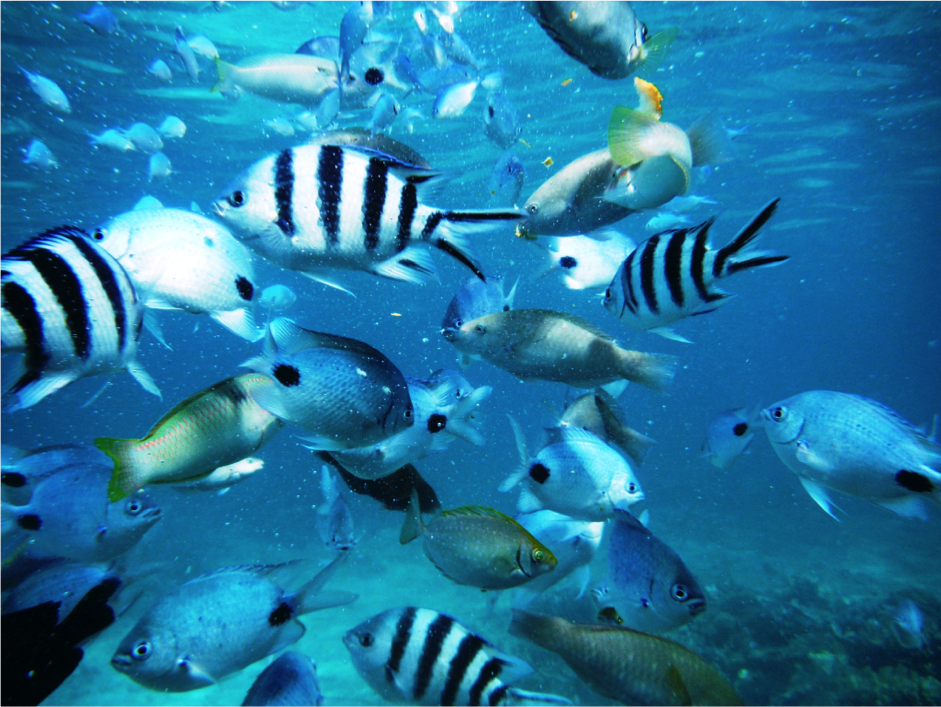 2. Skydiving – There have been times when we looked up at the sky and wondered how it would be to soar free, just like the birds. Well, we can actually experience how this feels like, thanks to skydiving. Scary and exhilarating, skydiving gives us an opportunity to get a bird's eye view of our world. With different options provided by adventure companies, one can step out of a plane without worrying about safety.
Where? Skydiving activities are conducted across the country, with the popular destinations being Mysore, Pondicherry, Delhi, and Dhana (MP).
How much? Skydiving is not for the faint hearted, but it is affordable in India compared to other countries. A single jump can cost anywhere between Rs.15,000 and Rs.30,000 based on the place and height of jump.
3. Heli Skiing – A sport which not everyone is familiar with, India is becoming a popular destination for heli skiing. Imagine the thrill of taking a helicopter to the top of a mountain and then skiing down a snowy slope. Pretty cool, right! While the activity in itself is safe, a good health insurance policy can ensure that any hard landings don't have a financial effect on us, here you can find more detail.

Where? The snowy mountains of Kashmir are popular among heli skiing enthusiasts. Gulmarg and Manali are the most popular destinations for this sport.
How much? Most operators provide complete packages, which include stay as well. This activity is on the pricey side, so you might want to check your credit card limit. Prices typically start from around Rs.50,000 (including stay).
4. White water rafting – India is blessed with a number of rivers. While some of these are tranquil and offer scenic views, others rumble and roar, making them the perfect jaunt for those looking to do white water rafting. A popular option among thrill seekers, there are different grade rapids, each testing one to the limit.
Where? One can choose a destination based on the difficulty of rapids. Some of the popular places are Rishikesh, Coorg, Kullu-Manali, Zanskar, etc.
How much? The cost depends on the difficulty level, with the basic rafting experience costing around Rs.1,000 per person. Also, it might make sense to carry cash, for finding an ATM to use your credit card in remote areas could become a task.
5. Parasailing – Imagine soaring in the sky, having a bird's eye view of the world beneath. Parasailing can give you this exhilarating experience, without emptying your wallet. Popular among tourists, it is perhaps the most popular adventure activity in the country.
Where? Tourist destinations like Goa and Gokarna are perhaps the best places for beach parasailing in India. Alternately, one can also indulge in this activity in the hills of Uttarakhand or in the sands of Rajasthan.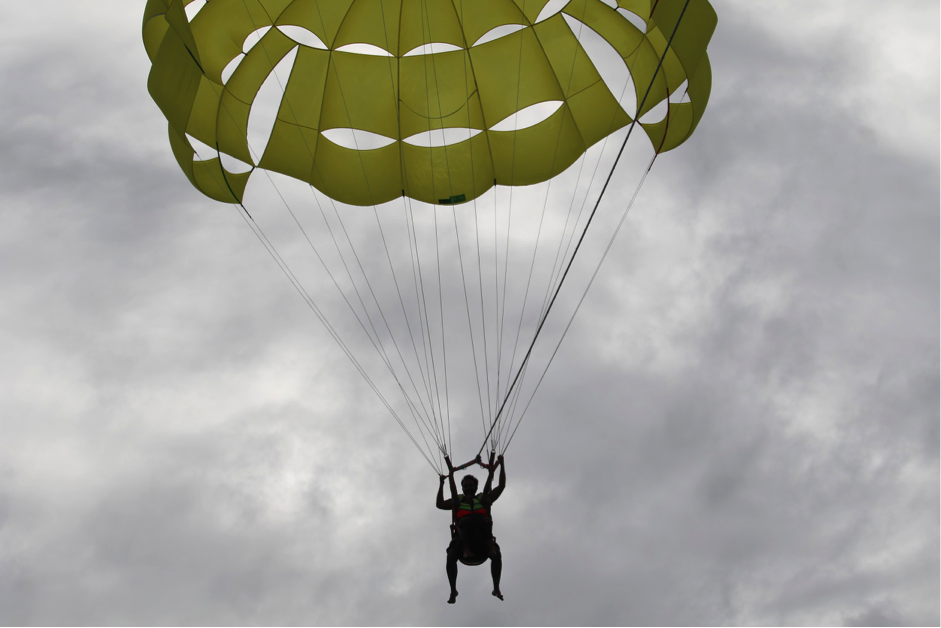 How much? Parasailing is a relatively inexpensive adventure sport, with it possible to enjoy this activity for as little as Rs.500 (if you are really good at bargaining). The price increases based on the duration and place where it is being done.
So if you are bored of sitting at your office desk and feel the need to get some 'Josh' into your life, head out and give these activities a shot.