Kashmir has always been one of the most cherished destinations for the domestic tourists. In 2021, when currently international travel opportunities are limited, Kashmir emerged as one of the most visited places in India in January. Most often visited by family crowds, Kashmir also has a lot to offer to solo travellers and small group of friends. I visited Kashmir in 2020 just a fortnight before the nationwide lockdown and explored some of the lesser known gems of the valley. If you want to look beyond the obvious and come back with a wider experience of Kashmir, my itinerary might help you:
The story is a continuation of the two part series. You can read the first half of the itinerary here.
Day 5
Bala and Tapan had their flight back to Delhi in the afternoon. So, we explored the boulevard area in Srinagar early morning and also took a shikara ride on Dal lake. Once both the guys left, I made my way to Zostel Srinagar, in the Gupt Ganga region near Nishat Bagh.
I had made my visit to Kashmir only a month after it had opened to tourism after going through a ban on inter-state movement in the aftermath of the conversion of the state into a union territory. Hence, I wasn't expecting any tourists. However, I found four travellers here. Mrunali & Shruti from Mumbai were sharing the dorm with me. I had no plans for the day, so I joined them on a shopping tour to Lal Chowk. Shared taxis run on the boulevard. They dropped us at Dal gate for 20Rs. From Dal Gate one can easily find a bus to Lal Chowk for 10 Rs.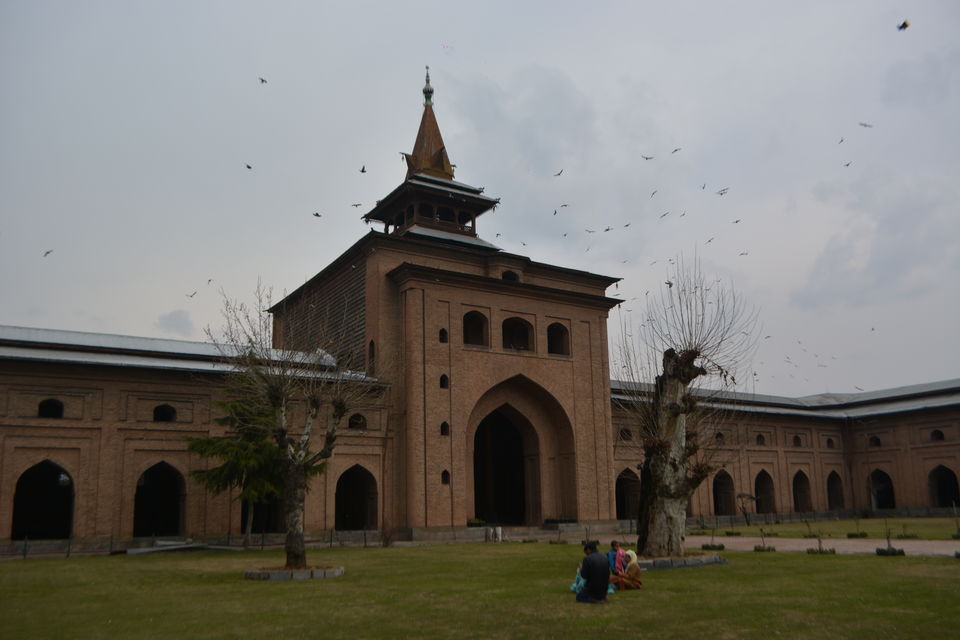 We visited Jamia Masjid near Lal Chowk and then went to the market. The girls bought some jacket and Kashmiri outfits while I had already gotten myself a heavy jacket in Pahalgam earlier, so I bought some blue berries and dry fruits. We came back to the hostel by 8. Here we were joined by Smita, a solo traveller from Jharkhand, and Smriti, another solo traveller from Delhi. To entertain us all, was the chatterbox Zostel manager Asif, popular amongst the girls for his looks and shayari. We played some games in the hostel and retired for the night.
Day 6
Mrunali and Shruti were visiting Pahalgam today, and I had to explore the ruins of the 8th century Vedic Martand Sun Temple near Anantnag. So we left for Anatnag via Shared taxis early in the morning. I had looked up for the ruins on Google maps and happened to take a bus towards the area without inquiring about it. Once I reached the location, I realised that the ruins were not there. A lady told me that the place is a few kilometres away on the other side.
The sky was overcast and it was about to rain. Fortunately, some youngsters opened up interaction with me. Abid, a twenty year old guy gave me company for about forty minutes until the local bus arrived. Kashmiris just love to talk and I had no problem killing time. I got on the bus and bid Abid adieu.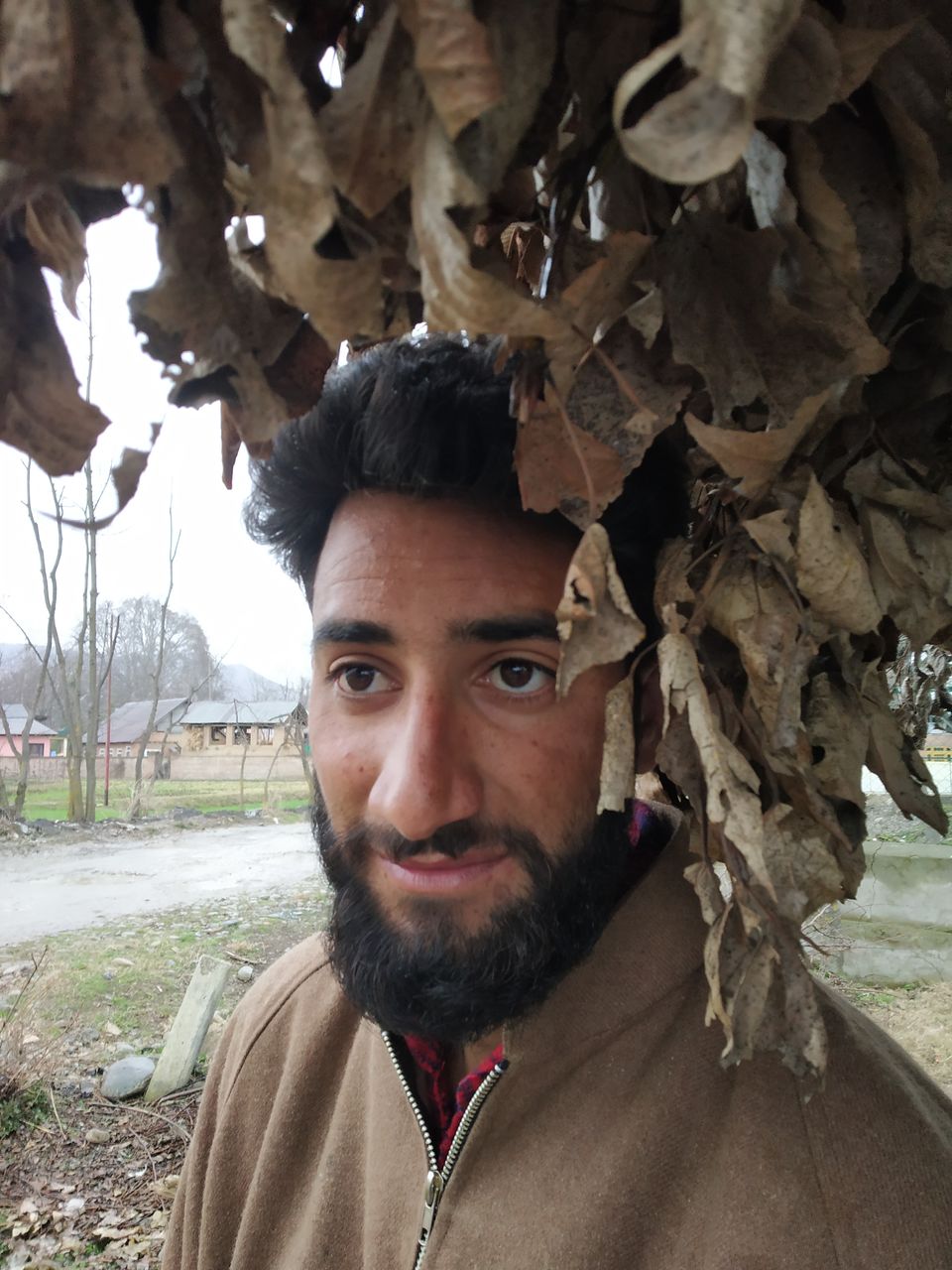 The bus dropped me near another Hindu temple in the region which also goes by the name Martand Mattan. But again the location on Google maps is wrong, and Sun Temple Martand isn't here. Eventually, I asked the locals and they guided me to the temple which is exactly near Kehrbaal. This is the exact location. It was pouring heavily by now, but was also equipped with my raincoat. It took a little effort to reach to the temple but it was worth the effort. It kept raining and I found shelter in the roofless temple premises and clicked some pictures. When the rain turned into a drizzle, I found a jeep back to Anantnag.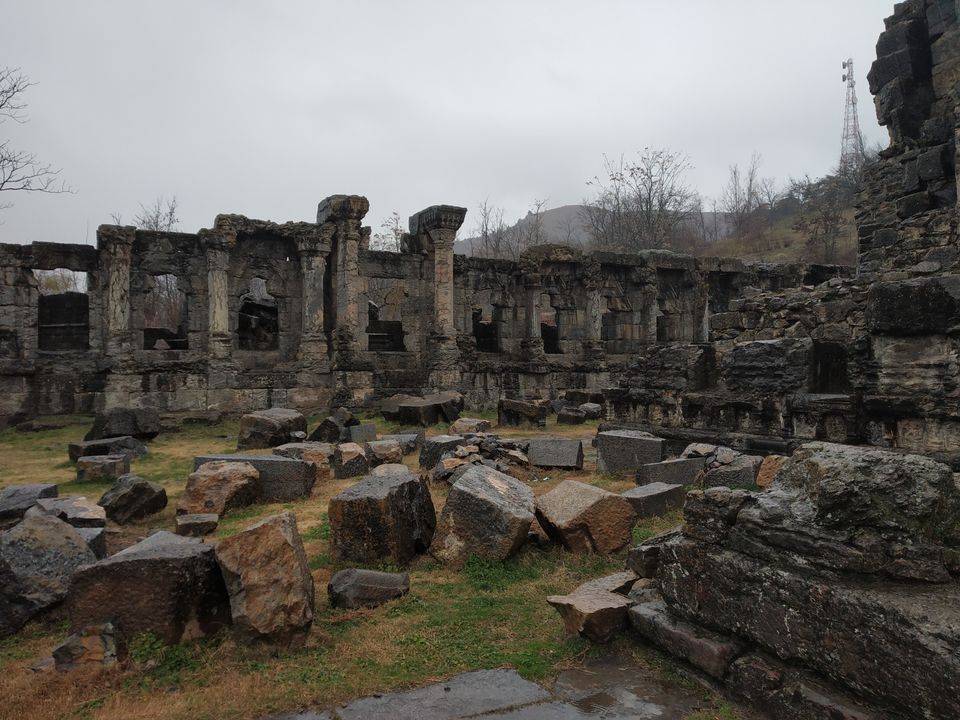 One of the things with Kashmir is that the names that you find on Google maps and what tourists call them is different from what locals call them. Anantnag is locally known as Islamabad, Martand may better be recognisable as Kehrbaal. Also, when you speak like the Kashmiris, there are no half letters. Every consonant is pronounced with a vowel. So, Kehrbaal sounds like Qahar-e-Baal.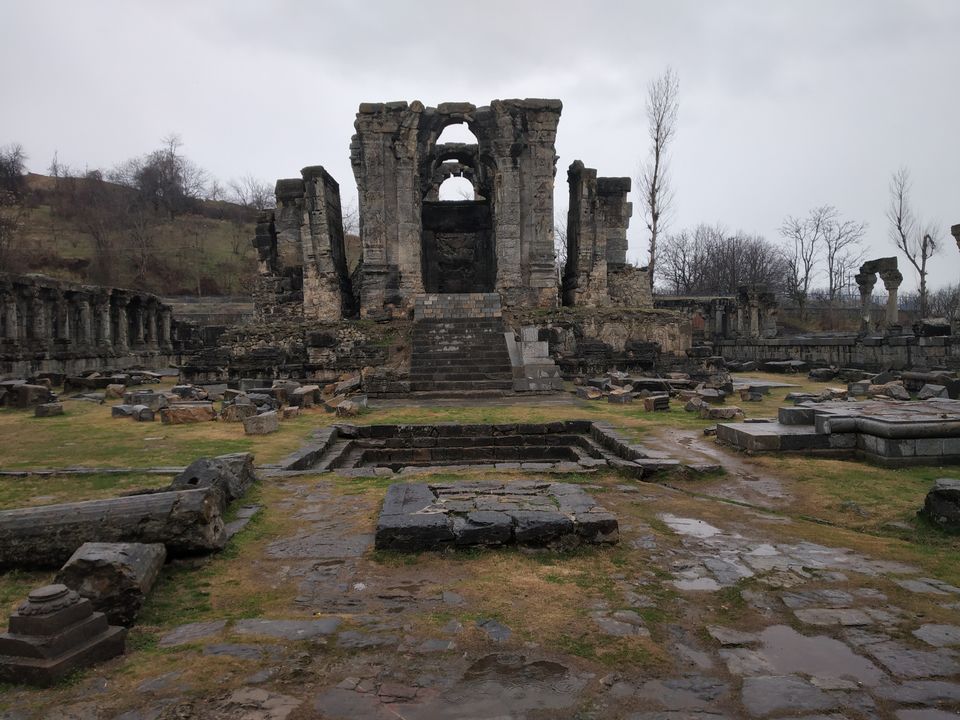 The day continued being rainy while I travelled back to Srinagar. In fact, it got pretty difficult to get a shared cab back to Zostel from Dal Gate at 8pm. However, I was also resolute, I walked for about 6 kms, until I was picked by an auto with a passenger already in. The idiosyncratic man had a chat with me on media and its effect on the youth. Eventually, back at the hostel, I found that Smita and Smriti were not back yet. They came back only an hour later and told us how easy and safe it is for a girl to take a lift in Srinagar as compared to Delhi.
Day 7
I had shared my plans of visiting the Buddhist ruins with Smita and Smriti. Early morning we changed multiple public transports to eventually find ourselves in Baramullah. We visited Eco Park here, and had a really taste lunch.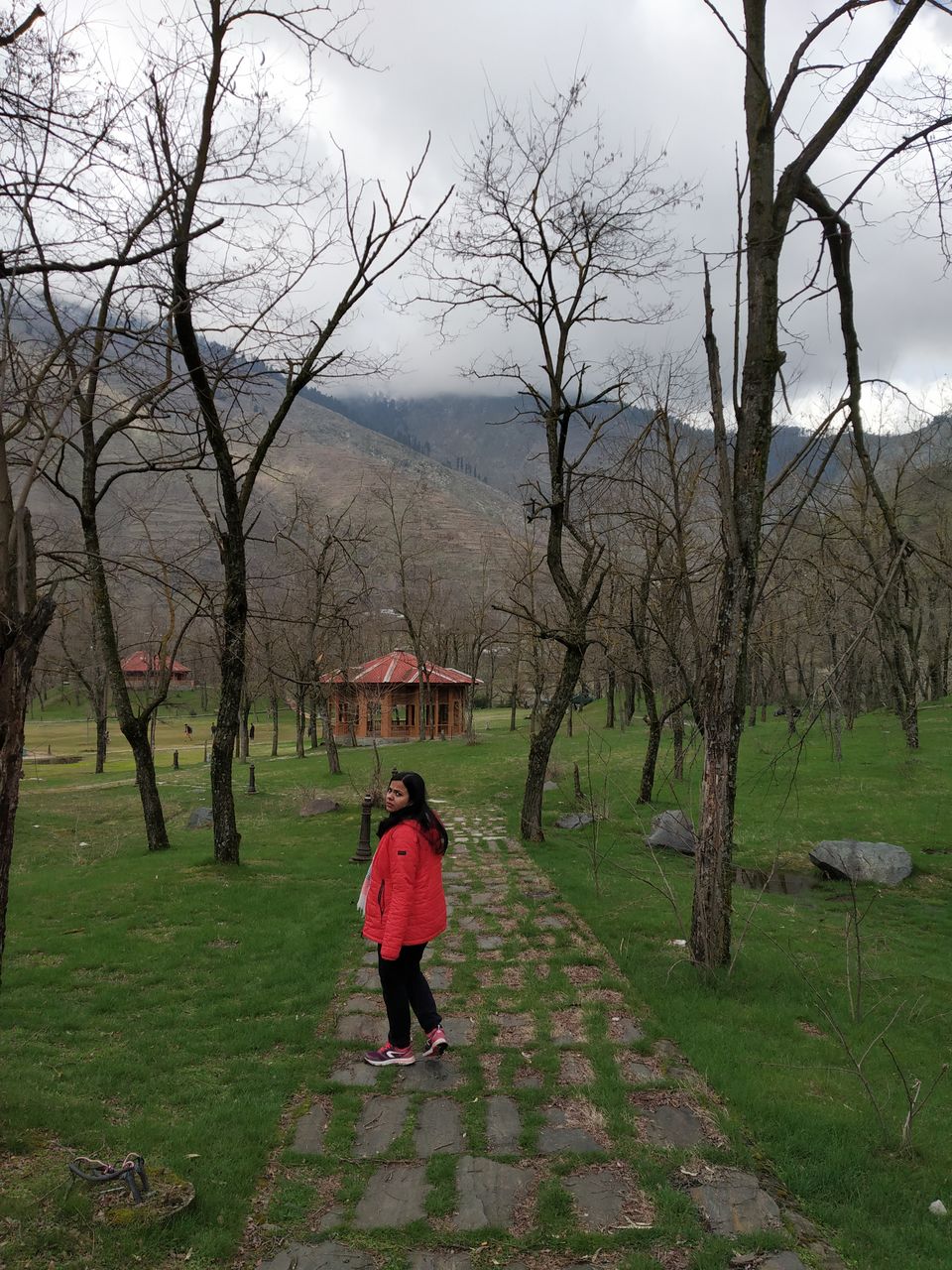 Then we headed towards Parihaspora in Pattan, the 8th century Buddhist city which is now in ruins. Shared taxi from Baramullah to Srinagar dropped us on the highway. Here we found a local who was driving towards the place so he took us along.
Parihaspora (the city of laughter in Sanskrit) is called Kainshahr (the city of stones) by the Kashmiris. The ruins of Parihaspora stand on a cliff watching the present Srinagar city. Once Jhelum used to flow beside this but now has changed its course. The wetlands in the foreground and the snow clad peaks in the background make it a beautiful sunset point.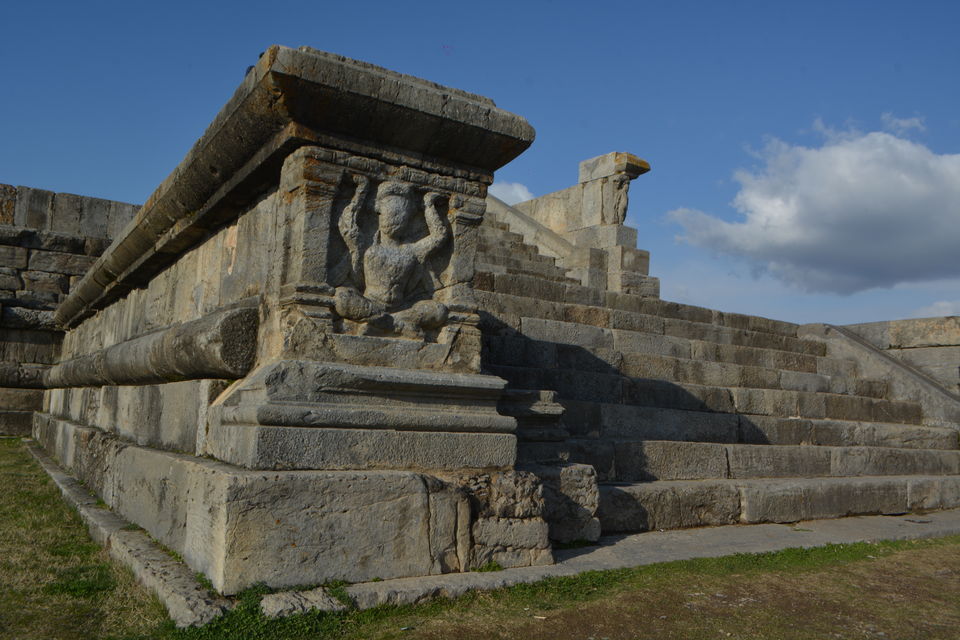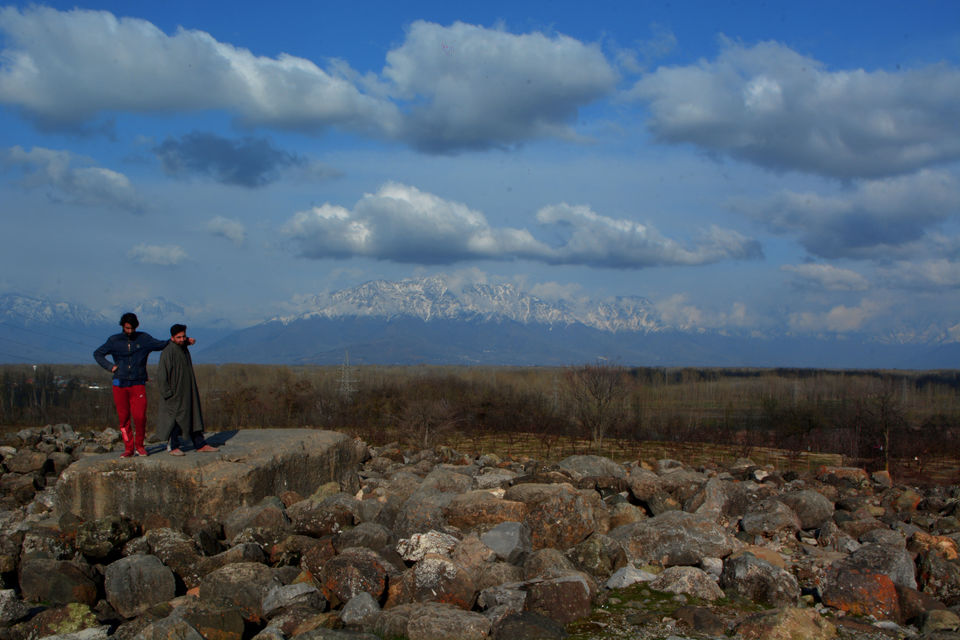 Some local boys who were goofing around here invited us to their home. But we also had to go back to Srinagar before it got dark. We had no idea how to get back from here to Srinagar. But Smriti upped her game of taking lifts. We barely walked for a hundred metres when two teenagers gave us a lift. The guys were chilling on a Sunday and had planned to go somewhere else, but insisted on dropping us at Srinagar, which they did.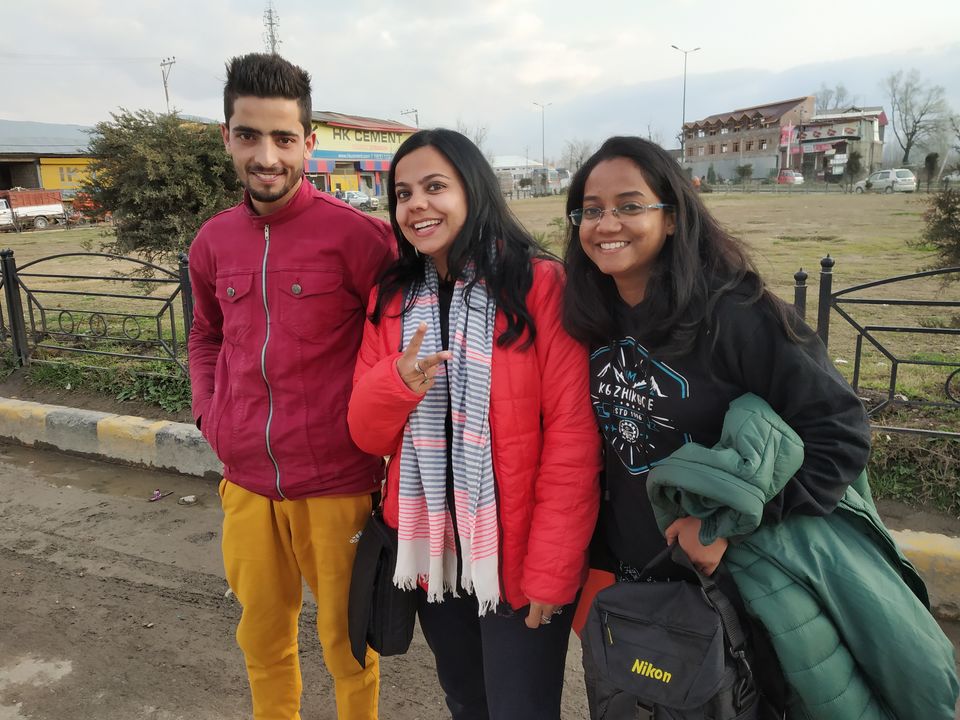 Later in the night we had some discussion on poetry, religion and politics with Asif over the dinner that we had packed for all of us.
Day 8
Smriti had to leave for Delhi today. All of us went to Lal Chowk and Polo Bazar where we bought souvenirs. We also went to Gulshan Book store, the largest publisher in Kashmir. We were amazed at the amount of literature Kashmir has. Smita bought a poetry book by Laldyay, a 14th century feminist and philosopher from Kashmir. I bought a collection of poetry by the 19th century romantic poet Rasul Mir, known for his works like 'Rind Posh Maal'.
Smriti left for the airport, after which Smita and I headed for the downtown. We visited Khanqah-e-Moula, a 14th century mosque built in true Kashmiri style. Girls aren't allowed to step inside the mosque. So Smita took pictures of the building from the courtyard. I took some pictures of the interior.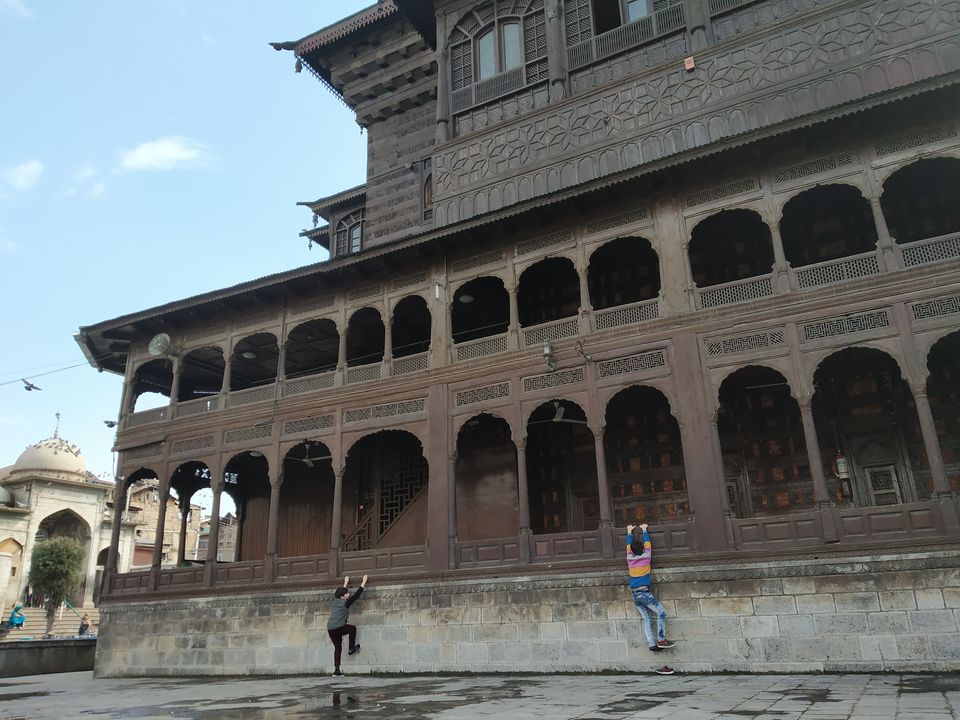 We had our lunch at Mughal Durbar. It served us wazwan consisting of 6 dishes and did live up to its hype when it came to flavours. Post lunch, Smriti headed to other parts of the downtown while I came back to the Dal lake area.
I took a bus to the other side of the boulevard which takes you to Hazrat Bal mosque. Hazrat Bal mosque is one of the most revered shrines in Kashmir and is as beautiful. One might not realise this looking at the map but the road around Dal lake covers about 20 kms and Nishat Bagh is at its centre. I explored the area on foot. Later I took a taxi that dropped me at Shalimar Bagh. The Mughal gardens are more charming in spring and autumn but the view of the peaks reflecting the hues of sunset compensated for the lack of greenery here in winters.
It was my last evening in Kashmir. I decided to walk on foot back to Zostel to absorb all that I could from this beautiful land. I met the man who had shared an auto with me on that rainy day. We had a little conversation and he invited me to his place. I could not be his guest as I had to do some shopping for my return journey.
At Zostel, Asif taught us how to make the perfect Kehwa. I obliged him by doing a little photoshoot of his. Mrunali and Shruti had come back now after a trip to Pahalgam and Sonmarg. We chatted and played some board games and went for sleep.
Day 9
This was my last day in Kashmir. Smita also happened to be on the same flight as mine. But before we left for the airport, we went on an early morning shopping for different Kashmiri breads. We ate them for breakfast and Mrunali, the most jovial of the bunch, ensured that we clicked enough selfies.
I could have prolonged my trip. But news of spread of corona was everywhere and 2G internet could not have supported my office work in Srinagar. Anxiously, we reached the airport. Only a week later, the country was put down on a lockdown.
Having been on a richly satisfied trip just before the restrain definitely helped me sail through the tough times. I am still in touch with Mrunali and Asif and we chat quite often.
If you liked reading about my Kashmir trip, show your love by wishlisting it. You can also share your thoughts in the comments below.
Ready to travel for free? Earn credits and redeem them on Tripoto's weekend getaways, hotel stays and vacation packages!
Think we missed out on something? Tell us about it in the comments below. Or write about it here on Tripoto and earn Tripoto Credits!
#Kashmir #Aharbal #Pahalgam #Off-beat #Jammu-Kashmir