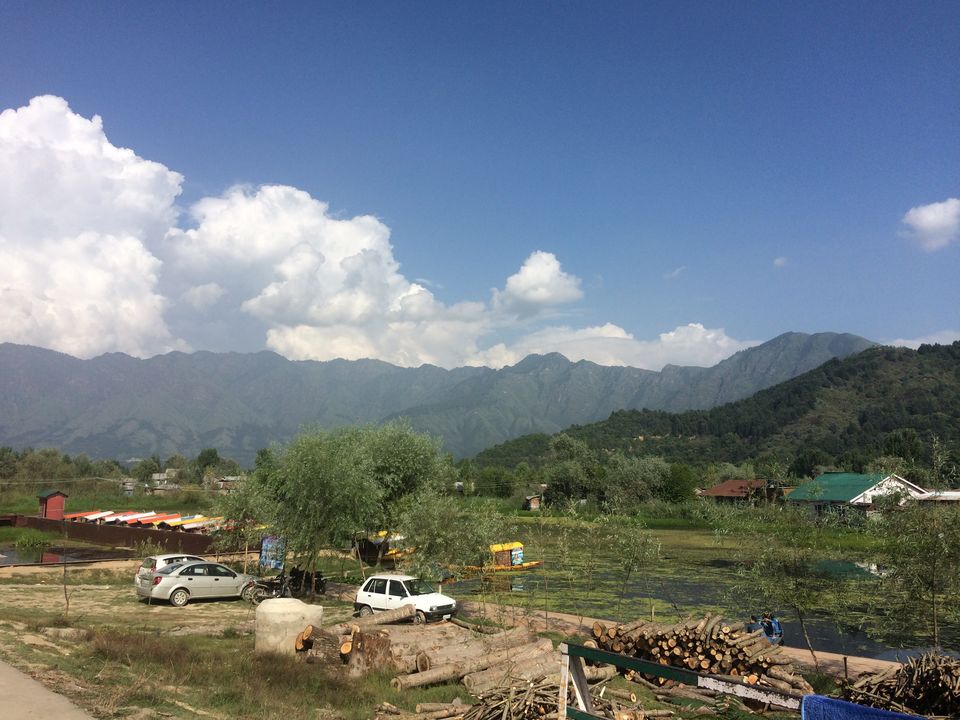 Mountains were covered in clouds, birds were flying beyond the mountains, the wind was making the leaf dance—Kashmir seemed to me like a living painting at first sight. We started fresh in the morning, googled places to visit, made our list but Kashmir pleased us with uncertainty as it was 14th August—places near to us were closed and far we could not go.
Plans usually never work on my trips, so we decided to get lost in the lanes of Srinagar. We took an auto, which dropped us in the Down Town area, the name, we are quite familiar with. All our newspaper and TV news bulletins introduced us to this place very well, so with our curious heart, we started exploring the streets of old Srinagar. And let me tell guys, you will be amazed once you visit Cashmere because from what you have been told, Cashmere is absolutely different.
The very first place we visited was the Khanqah-e-Moula, located on the banks of Jhelum. Khanqah-e-Moula is also known as Shah-e-Hamadan Masjid, one of the oldest mosques in Kashmir Valley, established in the year 1395 by Sayyid Ali Hamadani. He started preaching Islam in Kashmir Valley from here. The wooden architecture of Khanqah-e-Moula reflects the Buddhist, Hindu and Islamic architecture style.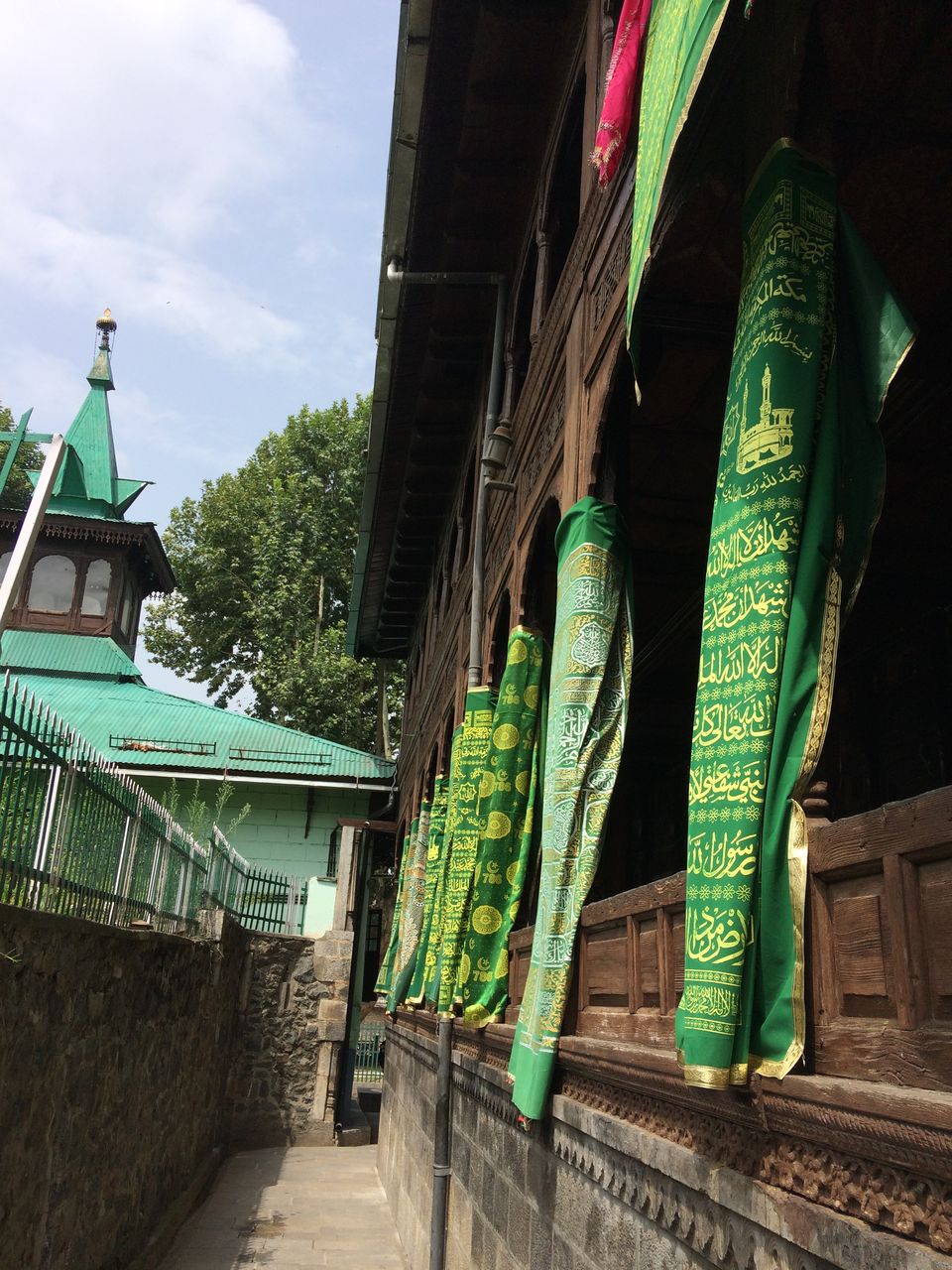 Women are not allowed inside the shrine but we had an inside look from the windows. Then we took a round of the shrine, sat there for some time, saw people performing offering Namaz. Religious places always make me wonder about belief and faith from someone else's point of view. But I always find some sort of peace at every religious place.
Next, we moved towards Jama Masjid situated in the middle of the old town Nowhatta. Streets of Jama Masjid have witnessed most of the conflicts in town. This place is in news every second day due to its conflicted character.
You can see the Hariparbat situated on the top of the hill from Jama Masjid. It is very well maintained that one wants to spend more time in the peaceful atmosphere of the mosque.
Now the time was to explore the lanes and streets of Down Town, so we took a walk inside the tiny lanes and those lanes took us to the banks of Jhelum. I read about Jhelum in Ali Sardar Jafri's poems but I felt so emotional when I saw it.
Maanind Joo e Zindagi Shaam O sahar
Behtaa Hunn mein
Har Dam Ravaan, Har Dam Davaan, Har Dam Jawaan Rahtaa Huun mein…..
— Ali Sardar Jafri
Till now it was us exploring the city but time was near when we were to experience the paradise that is Cashmere, which is how our destiny introduced us to Zubair Ahamed, who took us to Nara Nag, a village in Ganderbal district, Jammu and Kashmir. He gave us some insights into their life in Cashmere; he is a well-educated guy but runs an auto since there are job crises and doesn't want to leave his homeland.
Nara Nag was an absolute pleasure to our eyes. We walked little to find out a suitable place to sit on the banks of Wangath River (a tributary of Sind River). Moving towards the river we saw a Shiv Temple built in 8th century by Lalitaditya Muktapida. The village gets its name 'Nara Nag' from the temple only as it was dedicated to the Nagas.
I was sitting on a rock, while my legs dangled in the chilled river water—my heart was numb as the water was tickling me every time it flowed, the wind kissed me like a lover and the mountains made me crazy. The day ended with the sunset at Nara Nag—our hearts were filled with unknown emotions and mind was calm like never before.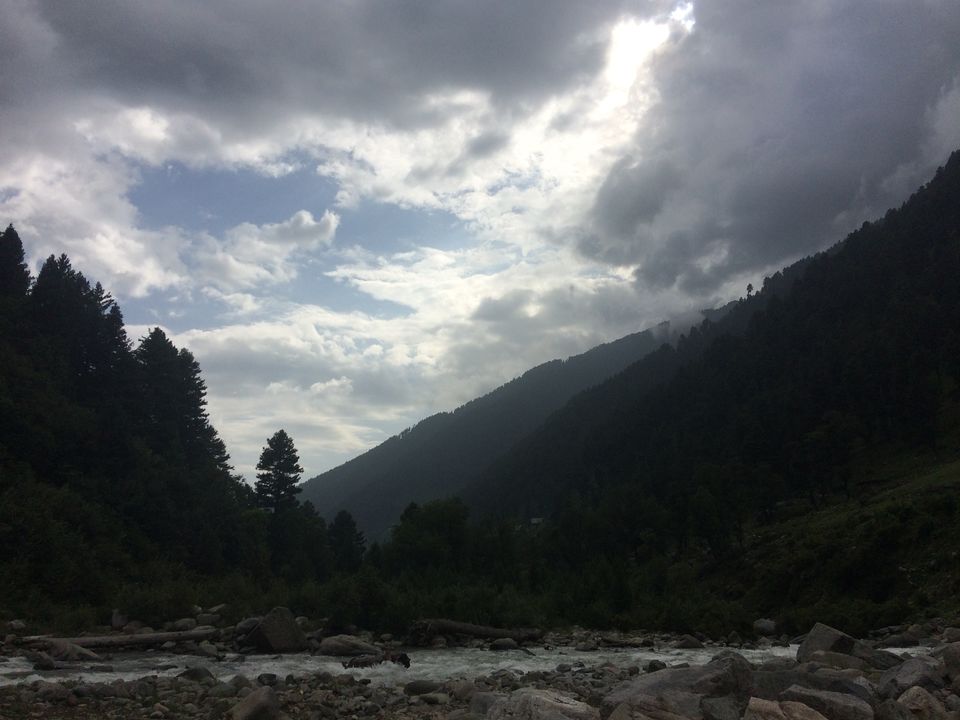 I met my soul while sitting there and it was sad. Yes, it was sad—there was some sort of sadness in the valley which I felt. The paradise is turning into a battlefield. Such a beautiful place but when you see the faces, they are sad.
I used to be scared of 'death' but after visiting Cashmere I am scared of 'life' now. Life has become a struggle for them; the smile on the faces of people say it all. You get peace in the valley but it's time that we give 'peace' to the valley.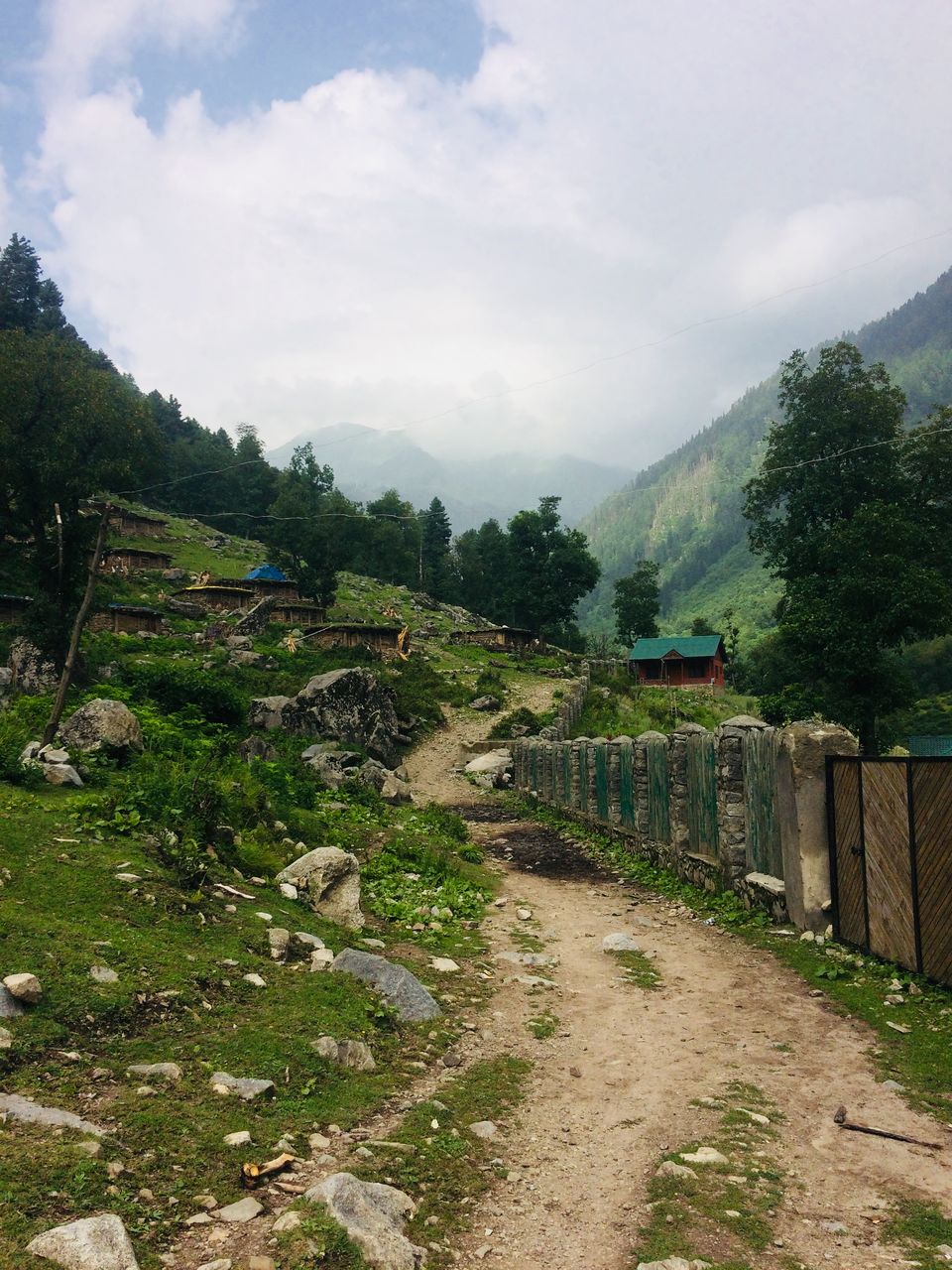 In last one decade, especially, in last 2-3 years, Cashmere has lost a large number of tourists. Being a conflicted area their main source of income is tourism and the paradise is losing its devotees. Don't make an opinion, just go Cashmere with an open heart and the people will welcome you with open arms.
We two girls, alone, went to Cashmere without knowing anyone there. We did not face any problem. People of Kashmir are so accepting that you won't feel different, so it's the time that we also accept them as they are.