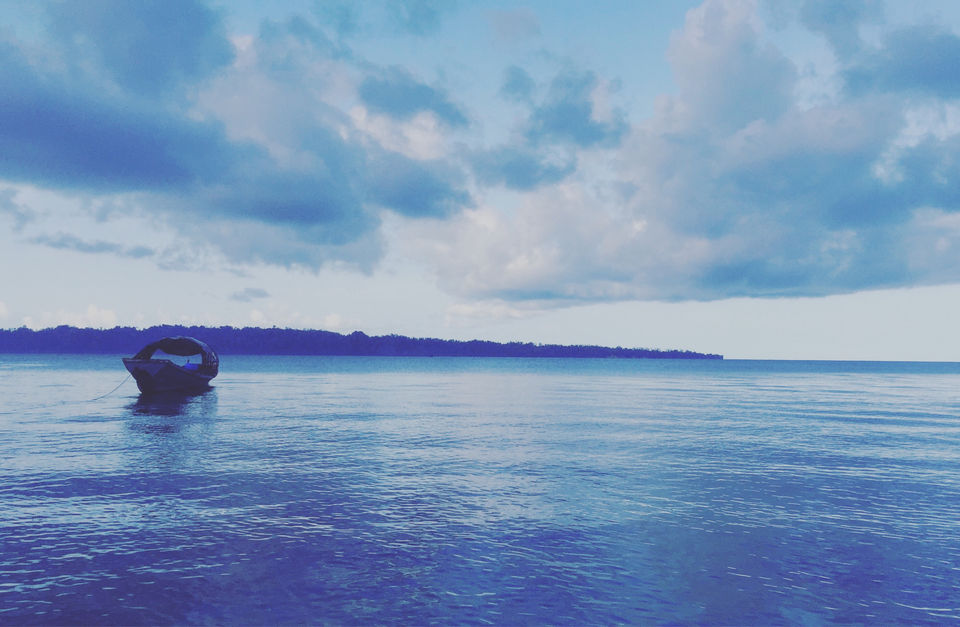 Are you a beach lover and planning a trip to Andamans?
My article might help you plan your trip to the beautiful islands. Our trip was mainly about the Open Water Diver Course. Little did we know that we were heading towards a marine world experience of a life time. Scuba is the most famous attraction at Andamans and most people visit the islands for a one time dive but we signed up for a Scuba course. I guess that made the difference, I found my nemo!
Day 1
We landed Port Blair in the morning around 9, we had our ticket booked to Havelock the same day for 2 PM so we had a few hours to explore Port Blair. So that we don't waste our time, we headed to Samudrika Naval Marine Museum which is run by Indian Navy that provides awareness about the environment in the ocean and introduces you to the marine life. Later we went to Cellular Jail also known as "Kala Pani" built by the Britishers to imprision political leaders; it gives one a glimpse of India's freedom struggle.
We had delicious lunch at Syndicate mess near our Jetty, I would recommend you this place for mouth-watering Chicken biryani. After lunch we took a ferry to Havelock which was a 1.5 hour beautiful and relaxing journey through the ocean. After checking-in our hotel, we walked till we found our bikes. Commuting is not difficult in Havelock, you can easily hire bikes and scooters for 300 - 500 per day. The roads on this beautiful island are covered with trees hence riding is so much fun. You will find plenty of amazingly lit restaurants for dinner which offer amazing sea food. We ate at Anju Coco where you can binge on for delicious papaya salad and then ended our first day of trip listening to soothing music outside our cottage.
Note- One must book jetty tickets online in advance to not face any trouble after reaching there and especially during peak season
Where to eat- Anju Coco
Must have- Papaya salad
Day2
We woke-up little late and rushed to the scuba centre around 7 for our first day of training. The scuba centre was right next to the beach, so we went to explore the mesmerizing seashore. Never ending blue water, white clouds and white sands will definitely slay you for some time. We learnt safety techniques and equipment handling in our first session under water. Session also included watching scuba movies followed by few tests. Finished our first day of training at 3 pm and went for lunch. Our plan was to visit Radhanagar beach which was half an hour away from our hotel to watch the sunset but failed our luck, we missed it as it was already dark.
Pro tip: Sun sets before 6 pm so suggest you to plan your day accordingly. Do not miss any single awestruck moment.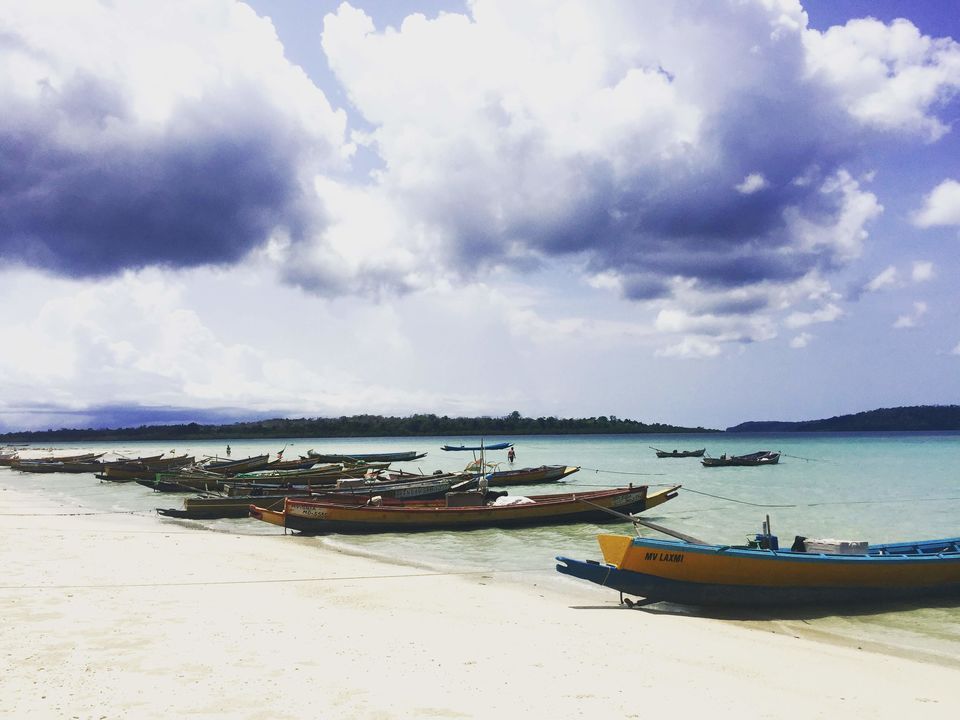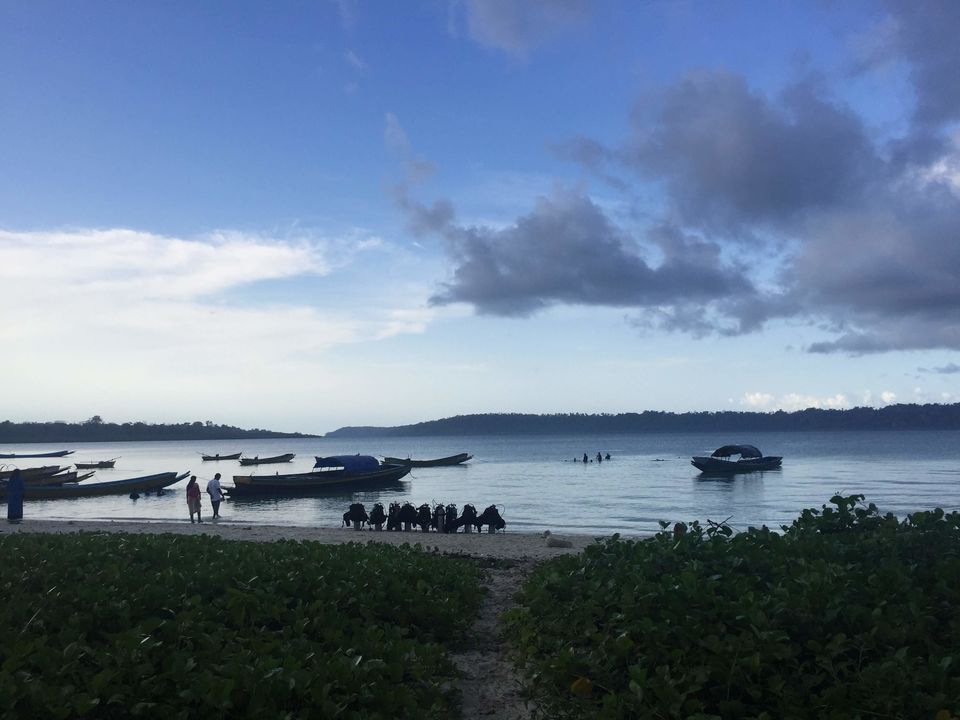 Day3
Started our day reaching the training centre and assembled the scuba equipments ourselves. We tried it twice to get a hang of all the equipments and felt like an achievement after completing it. We were excited for our first dive carrying 30 pounds of oxygen tanks, wearing glasses, fins, suited and booted to explore a new world. We were trained on underwater sign language already so we have been asked to deflate our BCD to sink downward into the water and I was half scared with multiple thoughts in my mind at the same time.
The idea of leaving the world I knew better and entering into something far mysterious and eerie was undoubtedly scary. In another one minute the life I saw and entered into was truly magical. The world had slowed as I tried to savour every moment, remember every detail. It was more beautiful than I imagined. I saw uncountable colorful fishes dancing in their own impressive formation, candy-hued corals. Life underwater is definitely beautiful and so many nameless fish, zigzagging their way around you makes it even more magical. We inflated our BCDs and came upwards in our world.
After the course, we straight away left for Radhanagar beach to not miss the mesmerizing sunset. Taking a walk at the shore was relaxing and seeing the sky changing colors from blue to orange was even more astonishing.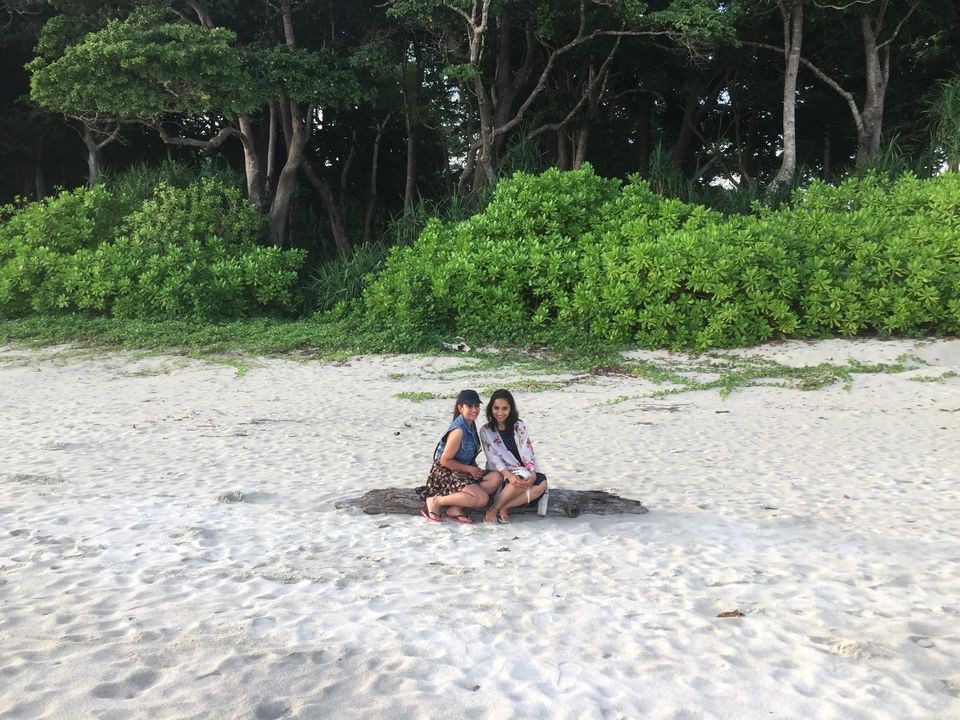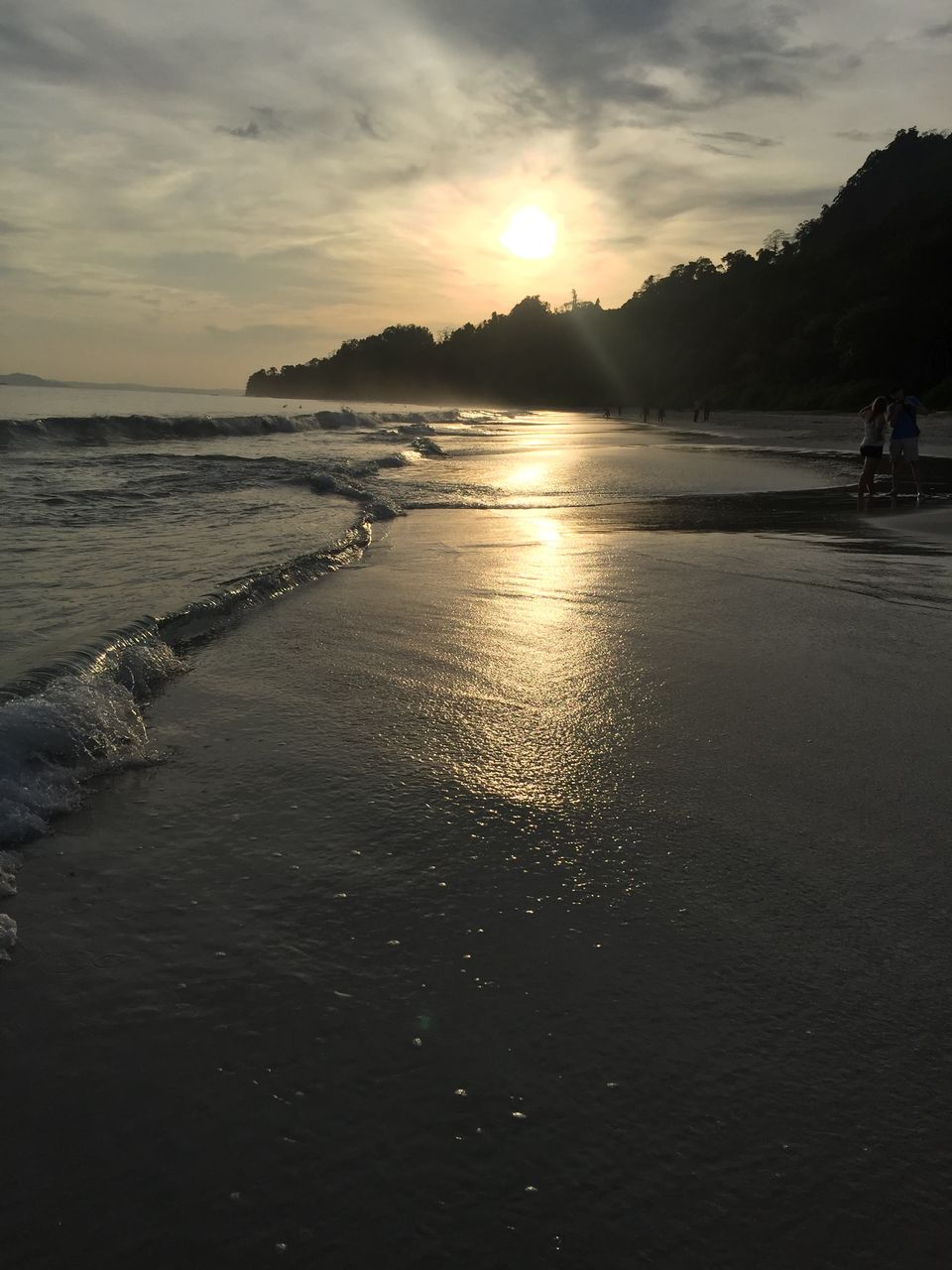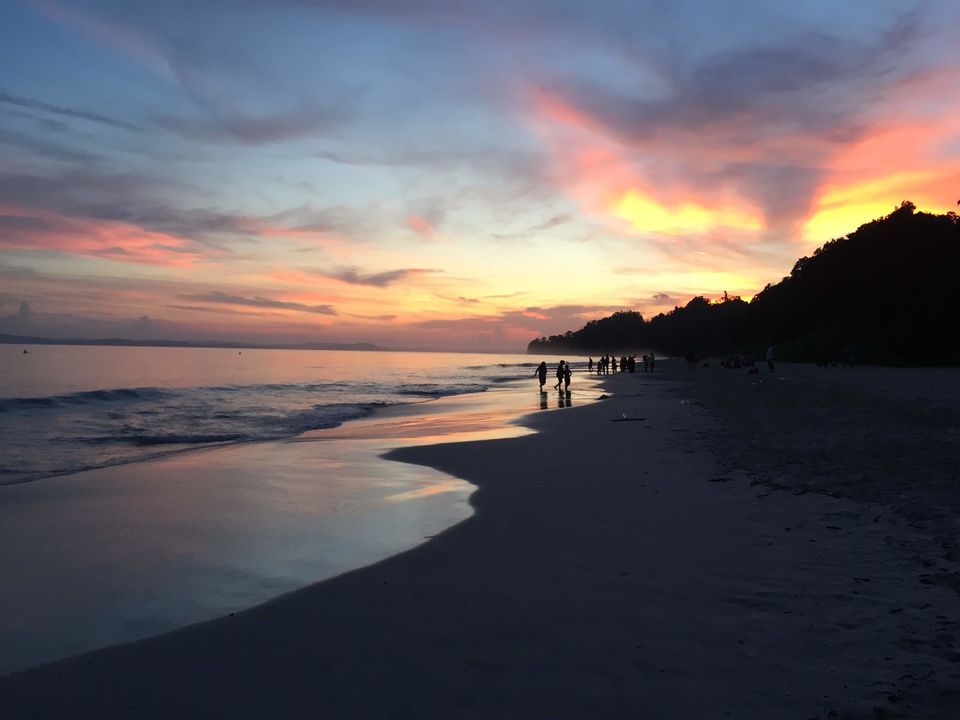 Day 4 and 5
Unlike the hustle and bustle of the metro cities, this place rises up at 4 AM and lets you experience the subtle changes in the sky as the sun rises up over the horizon. So the 3rd and 4th day of our training which includes 4 more dives (2 dives each day) were from Nemo reef. I was incredibly lucky as my trainer David was patient enough to train me and I could trust him as my diving buddy. All our 4 dives went between admiring the beauty of the underworld and furthering our diving experience. I must admit that I feel proud of myself for managing to overcome one of my biggest fears and go ahead with the SCUBA diving lessons. In our last dive we managed to click amazing pictures with lots fish dancing, twirling and posing around us. I also found my "Nemo", in her world. And I feel proud in saying that I am member of this special community, I am a Scuba diver 
Do not miss spending your evening at Kalapathar beach and having a cup of tea while watching sun playing hide and seek with the clouds and finally settling down somewhere behind the sea. This beach is a long stretch of white silky sand with big black rocks besides the blue sea beach situated at the corner of the island.
If you have never experienced bioluminescence, one of the world's most spell bounding natural phenomena at the beach in nights then you have definitely missed something in your bucket list. After the delicious meals in the evening, we spent our nights at the private beach of Silver Sands hotel (thankfully they allowed us after having dinner in their restaurant) listening to the music, hearing the waves, gazing bright lit stars in the sky. This all was obviously relaxing but jumping in the sea water when water comes alive with a dazzling light show (called bioluminescence) is definitely awe-struck.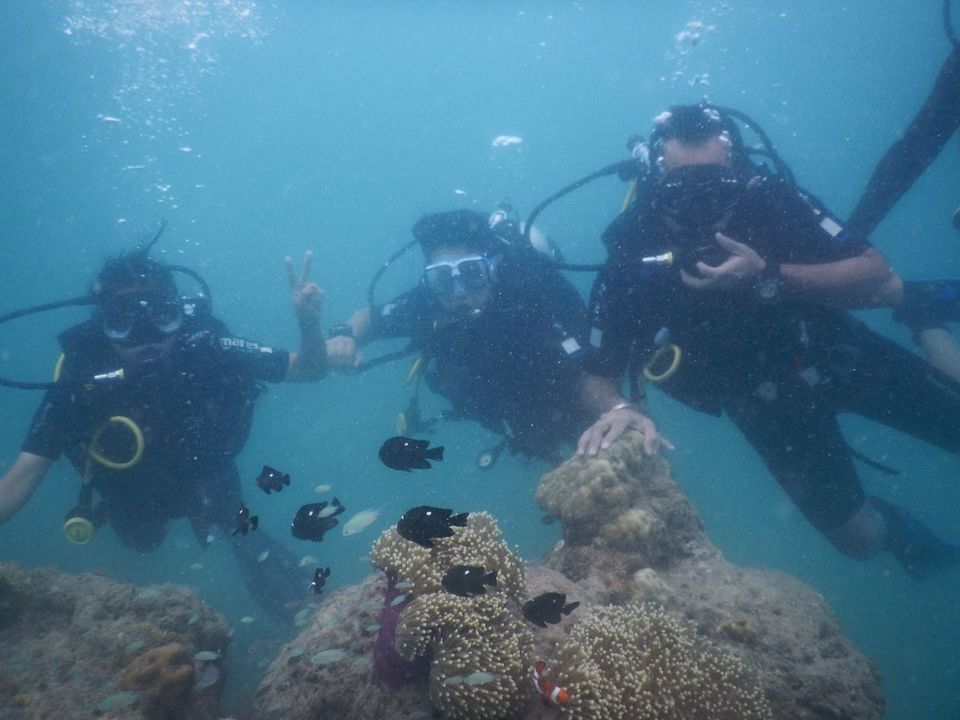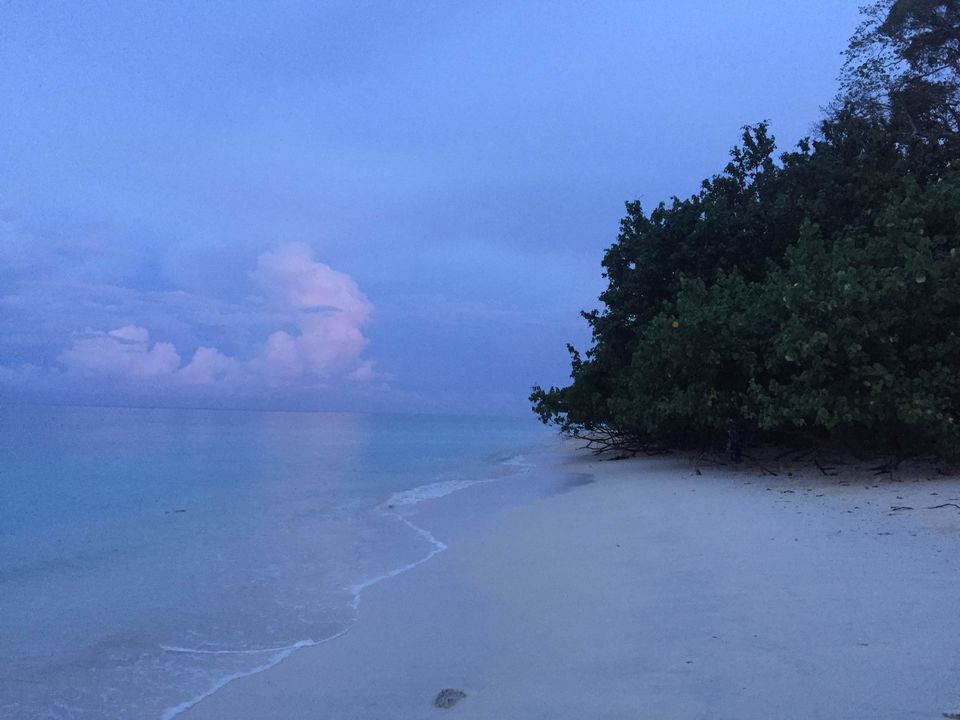 Day 6
Started our day little late having sumptuous breakfast in our hotel, this was our last day at Havelock island and we had planned for a short trek which leads to Elephant beach. Situated 10 km from the main market, the starting point of the trek comes on the way to Radhanagar beach. We started the trek at 11 AM which took around 1.5 hours to reach the beach as it rained heavily (otherwise you can easily cover it in 1 hour). Walking through the dense forest, long grasses and the rain water flowing through the same trail was an amazing adventure. What else do you expect from nature? So reaching there all drenched was worth it. We wandered there for some time standing somewhere yet nowhere watching the amazing landscapes, the tall coconut and palm groves, golden sand beds, crystal clear water that all present a spectacular sight.
One can also reach there through boat and can try snorkeling, banana ride and other water sports activities.
Tip: If you go on via trek make sure you plan reaching the trek point in the morning as you are not allowed to take the trek after 3 PM.
On our way back we had the best sea food at the Squid restaurant which is in the middle of the main market. And if you are a sea food lover then you cannot miss your meal here.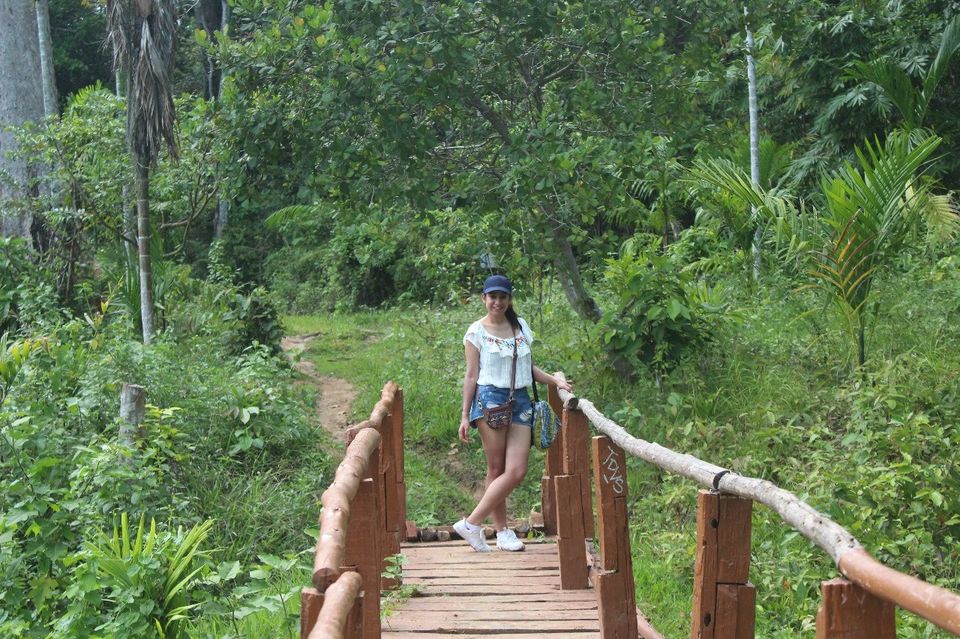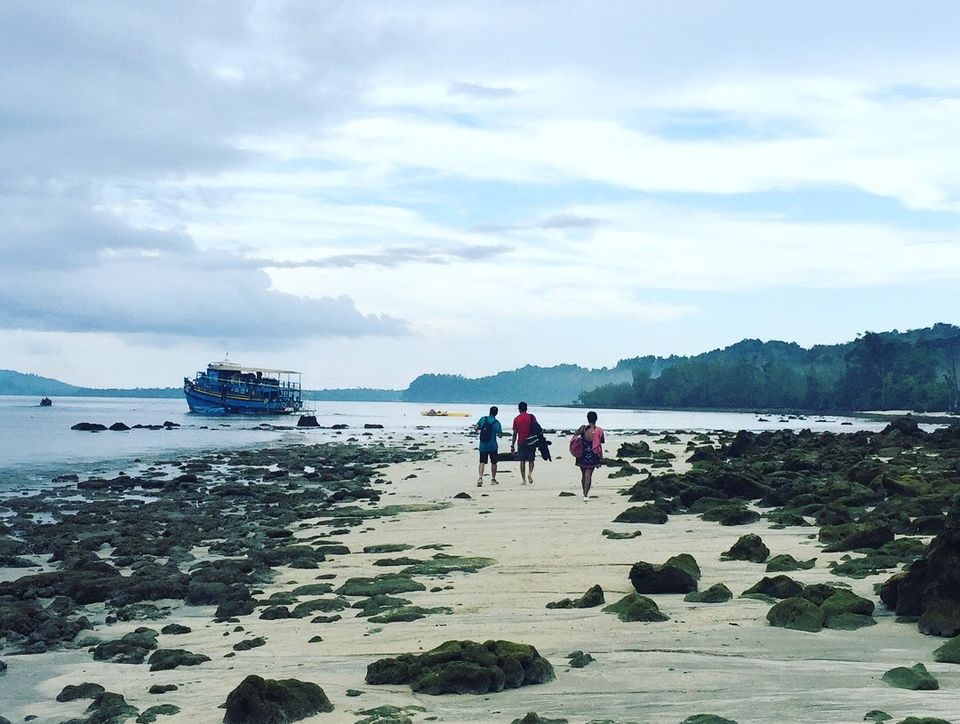 Day 7
Another beautiful morning was waiting for us also our last day at Havelock. We quickly finished our packing, ate breakfast and left for the jetty to take ferry to the Neil island. We reached in next 45 minutes and book a cab to our resort (bike rentals are available right at the jetty and many resorts have their own cycles and motorbikes available for rent). Life at this island is slower like 20th century but more relaxed as phone and internet connectivity is almost null, one can spend time sunbathing, reading or just laying on the hammock (if you have one in your hotel :P)
You can plan your day like 3 point tour starting either with visiting the natural rock formation or the Bharatpur beach, moves on to the next point and then ends the day with a view of the sun dipping down at the gorgeous Lakshmanpur beach while hogging on some Maggie.
We ended our day playing card game as there was nothing much to do in the night.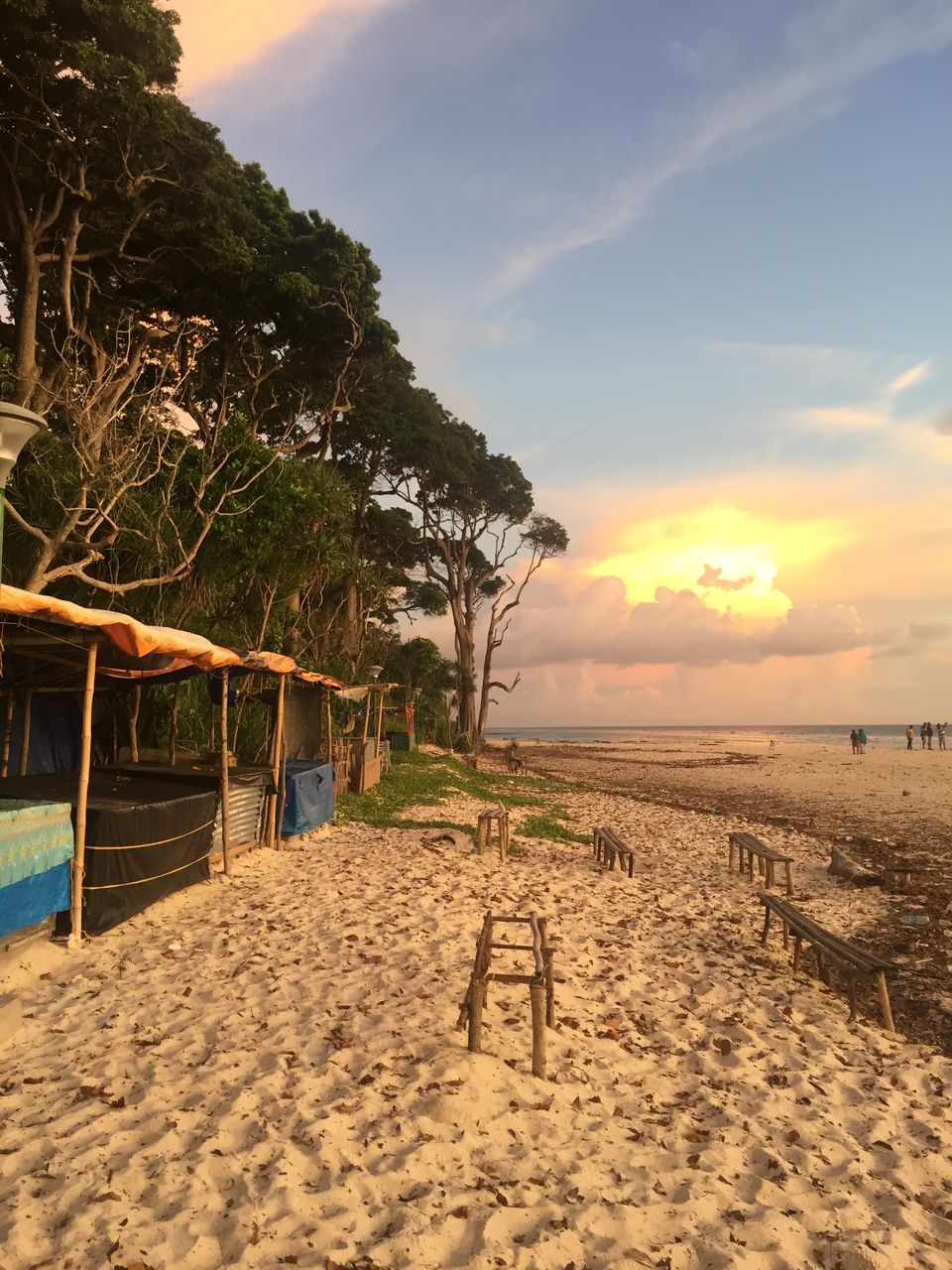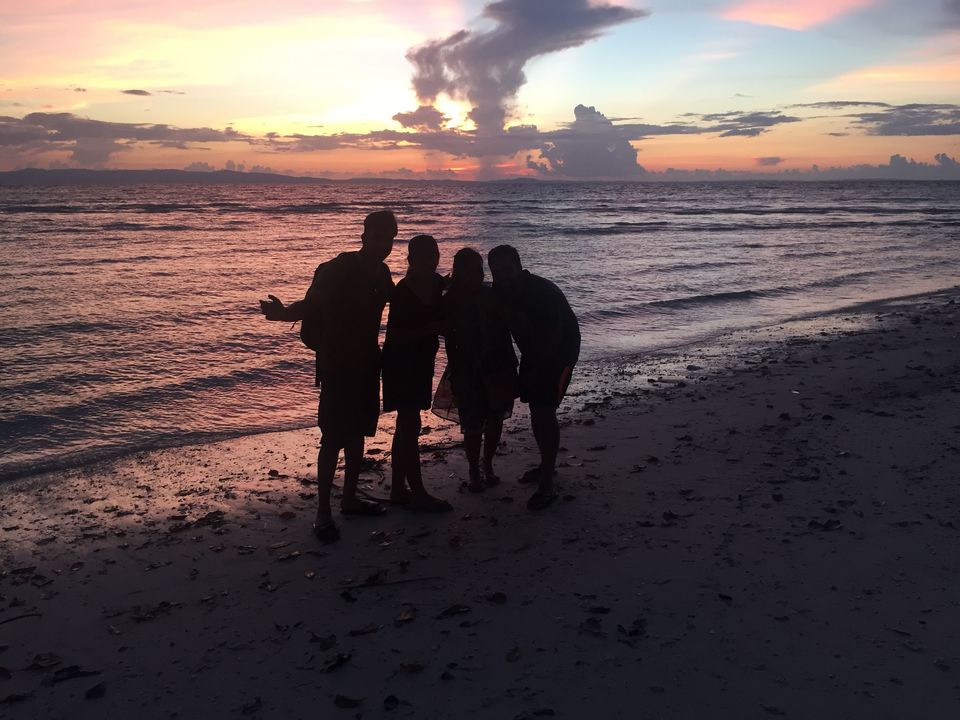 Day 8
We started our return to Port-Blair, which was our last stop. We reached around 1 PM and straightaway went to Sinclair Hotel for lunch, the hotel is situated right on the waterfront offering you spectacular views of Bay of Bengal. The sea facing multicuisine restaurant has an open view to the garden surrounded by palm trees and extended sea view. If you do not have budget constraints then you must consider staying here to unwind and explore the city.
Post lunch we left for our hotel took rest for 1 hour and then left for Ross island which was once the administrative headquarters of the British, but today is tourist destination that is recognized solely for its beauty and scenic views. You can find tons of peacocks and deer walking around you and with you. Please ensure you do not plan your visit on Wednesday as it remains closed on this day, we were lucky to visit on Wednesday though through private motor boat. Thanks one of our friend who led us here though Navy contacts. One must not miss the Sound and Light show at Cellular Jail that brings up the dark history of the islands and reminds us exactly why all these beautiful islands were once called Kalapani (black waters).The show takes place at different timings so you get an option to book according to your suitable time.
With this we ended our trip and flew back to Delhi the next day bringing nothing but lots of unforgettable memories and a calmer self.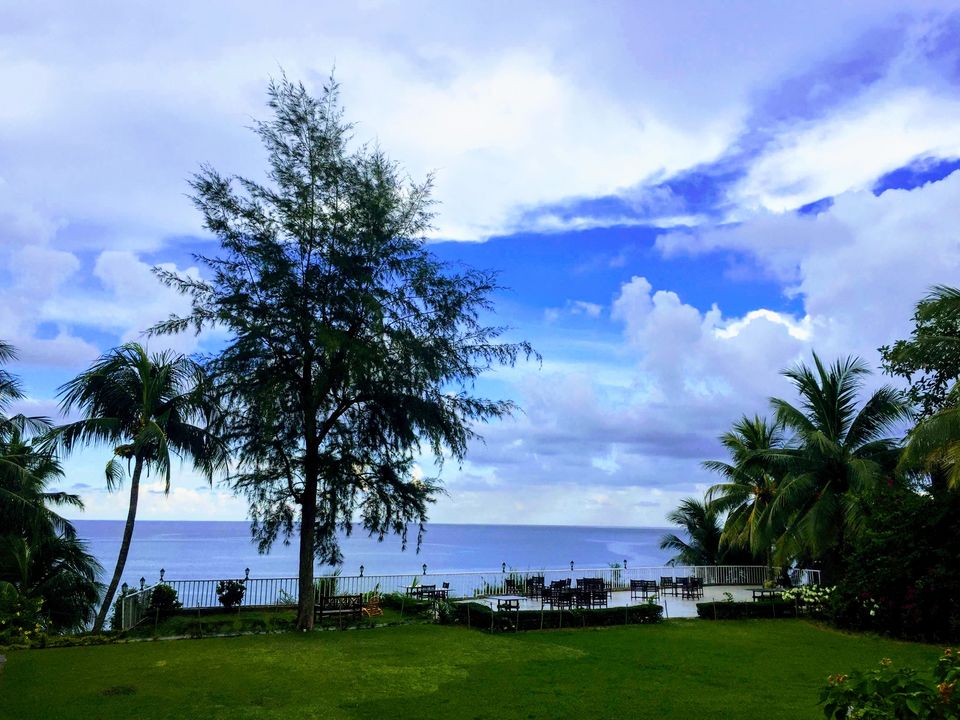 Tips:
1) Pre-book your ferry tickets. You can book private ferries online which are little expensive than govt ones but more comfortable. Govt ferries need to be booked 4 days prior to your travel date.
2) Carry cash (keeping it safe) with you.
3) If required keep BSNL sim because any other network hardly works on these islands.
4) After reading this blog, if you are really interested in Scuba course then I would recommend you to go with Ocean Tribe as they have the best team.