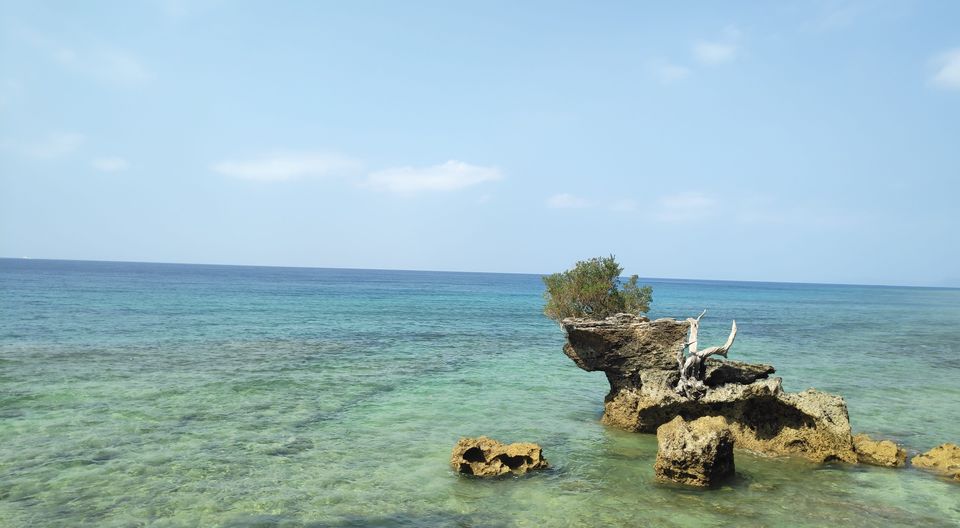 We reached Port Blair (capital of Andaman) from Bangalore Airport.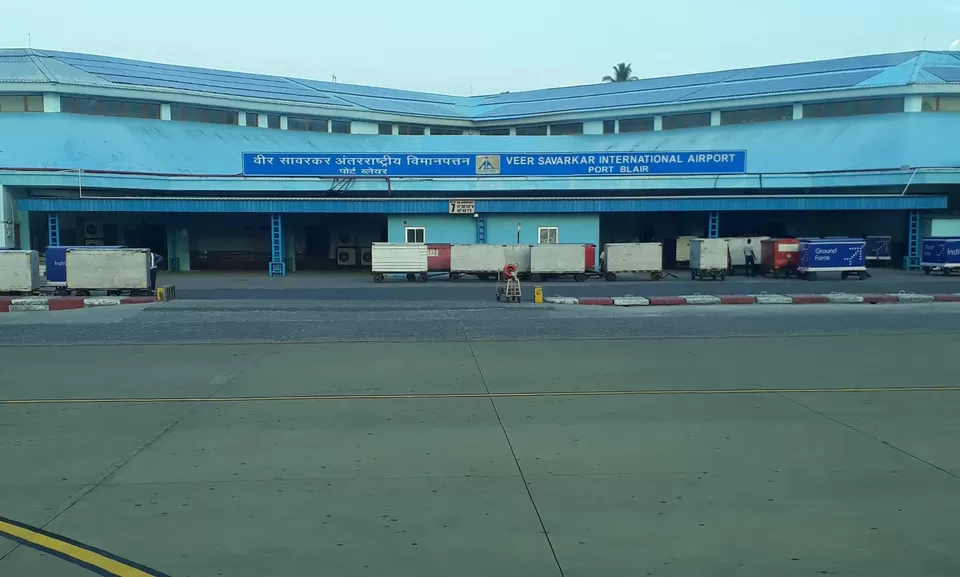 We had breakfast and left for ferry point in Port Blair, which is Haddo Jetty point. We had booked private ferry as, unlike government ferry they can be booked online and we didn't want to take risk of missing out on ferry which would ruin the whole plan as the only way to travel between islands is via ferry. Apart from Govt ferry, Makruzz and Green Ocean are the two major ferry transport providers in Andaman.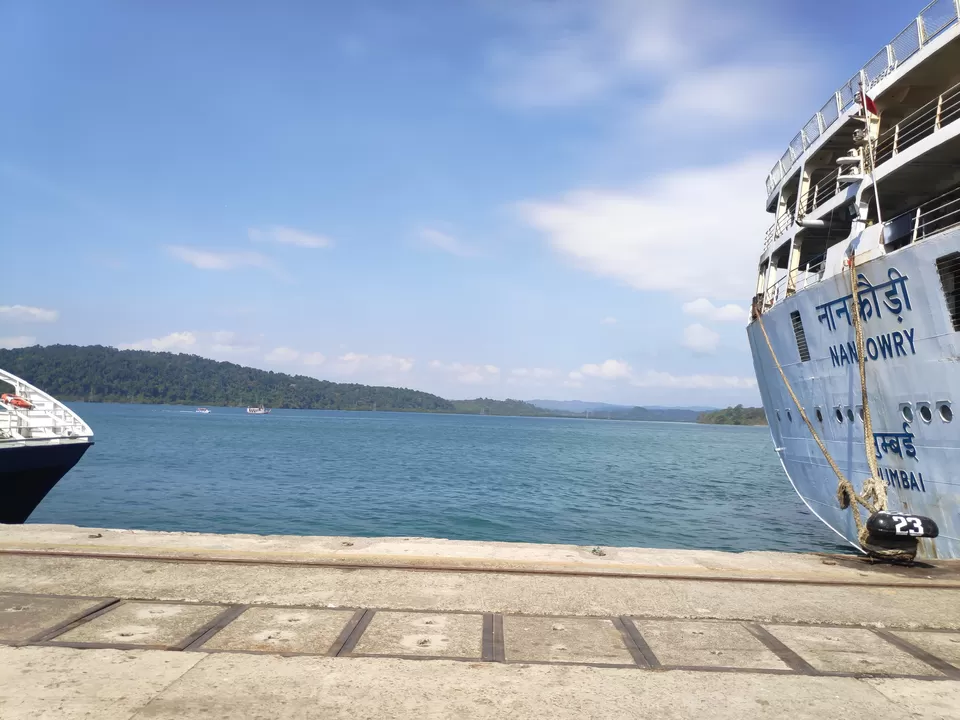 From there we took Makruzz ferry at 10.30 A.M and reached Havelock Island, also known as Swaraj Dweep.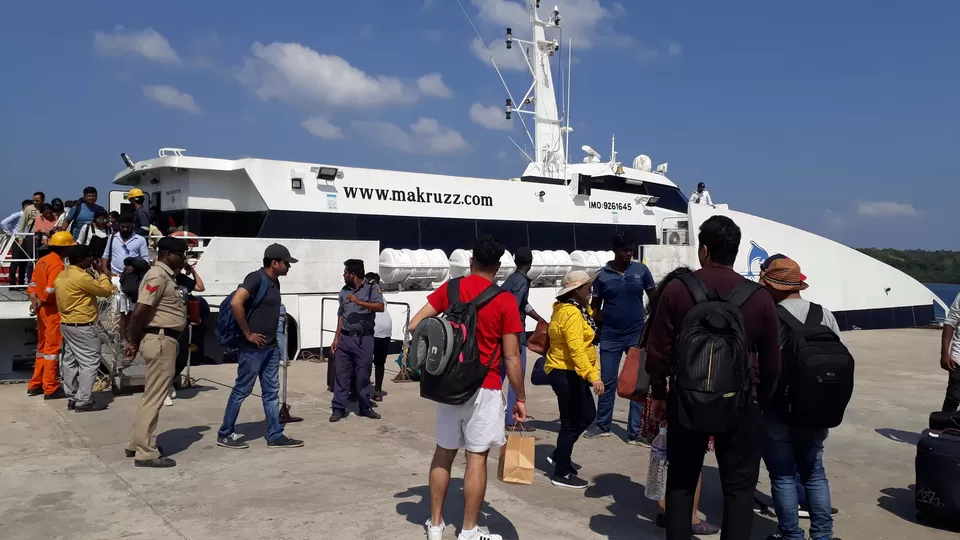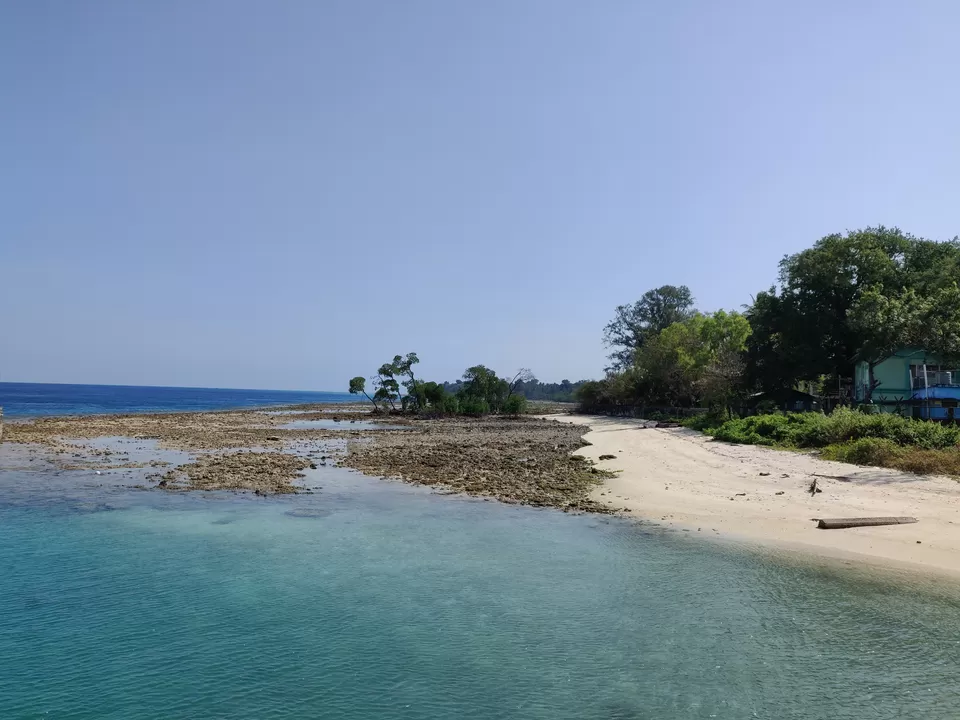 After this mesmerizing journey in the sea, we reached our hotel which was at walking distance from the ferry point. We checked in and took some rest there.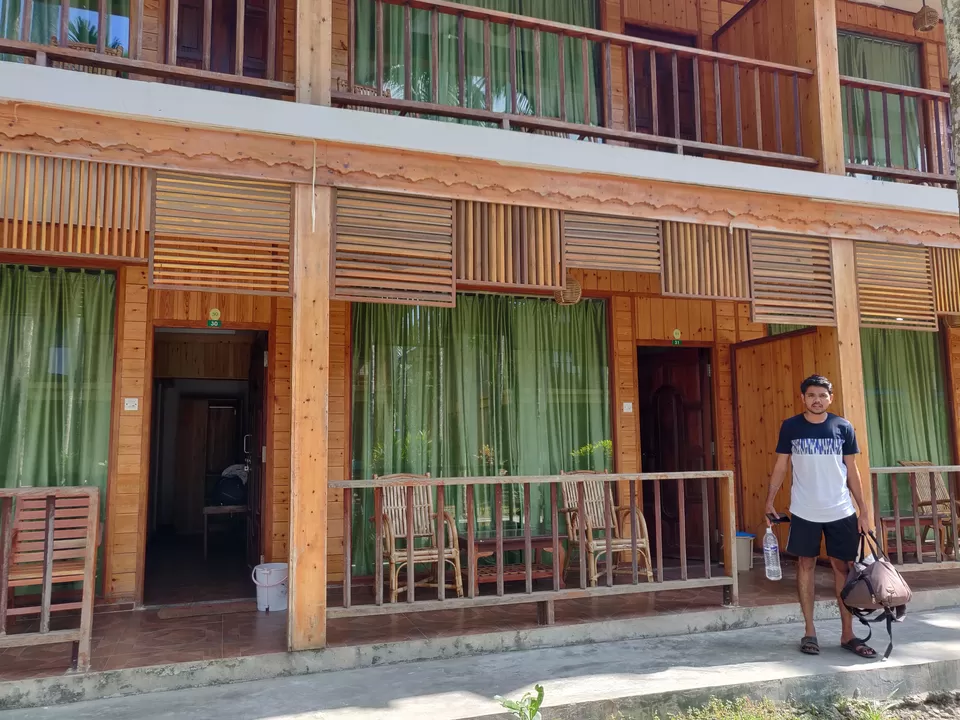 After taking some rest, we left for Radhanagar Beach, which is Asia's most beautiful beach and ranks 7th in the world. It is famous due to it's crystal clear water and white sand. Here are a glimpse of what Radhanagar beach looks like.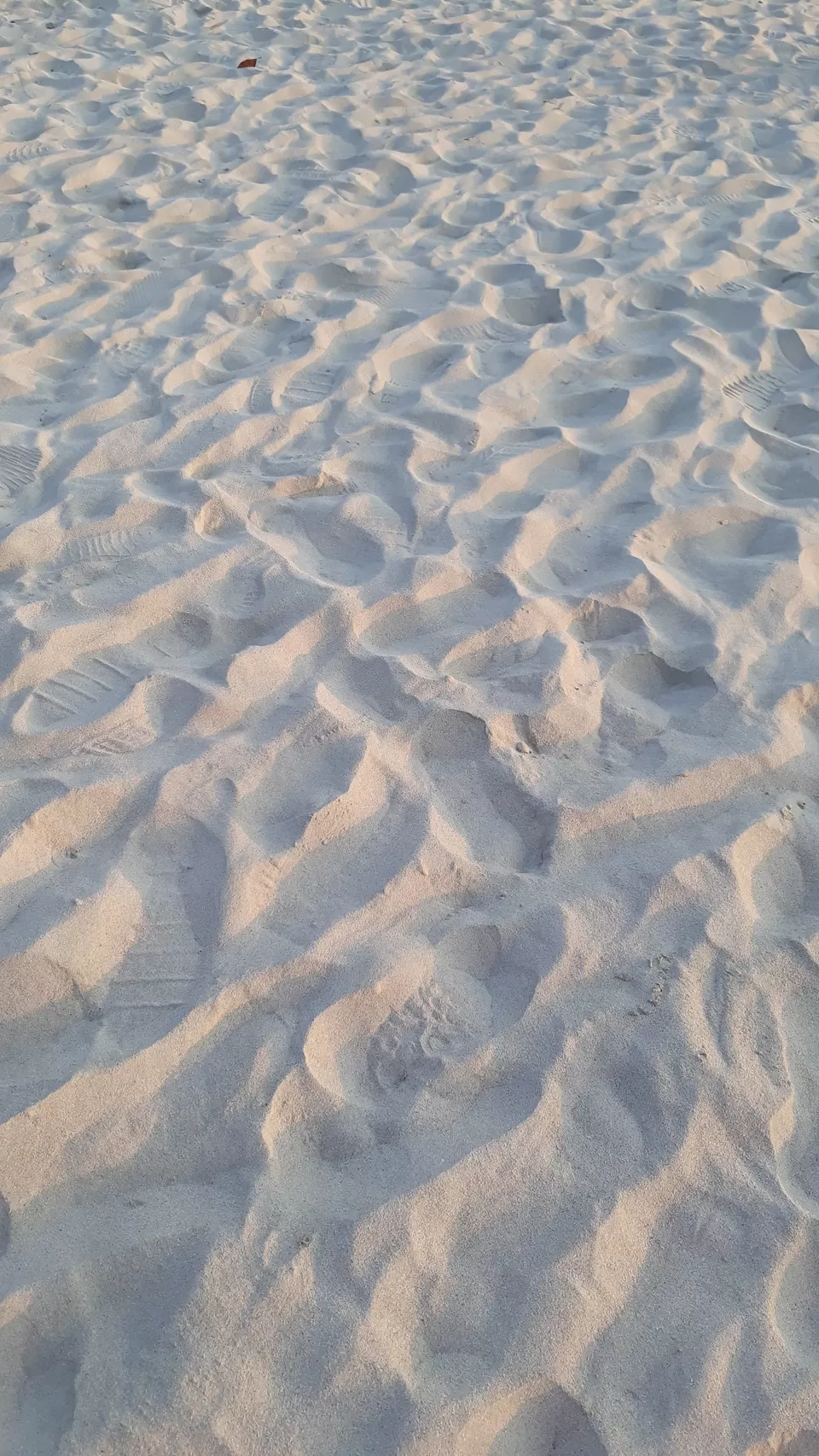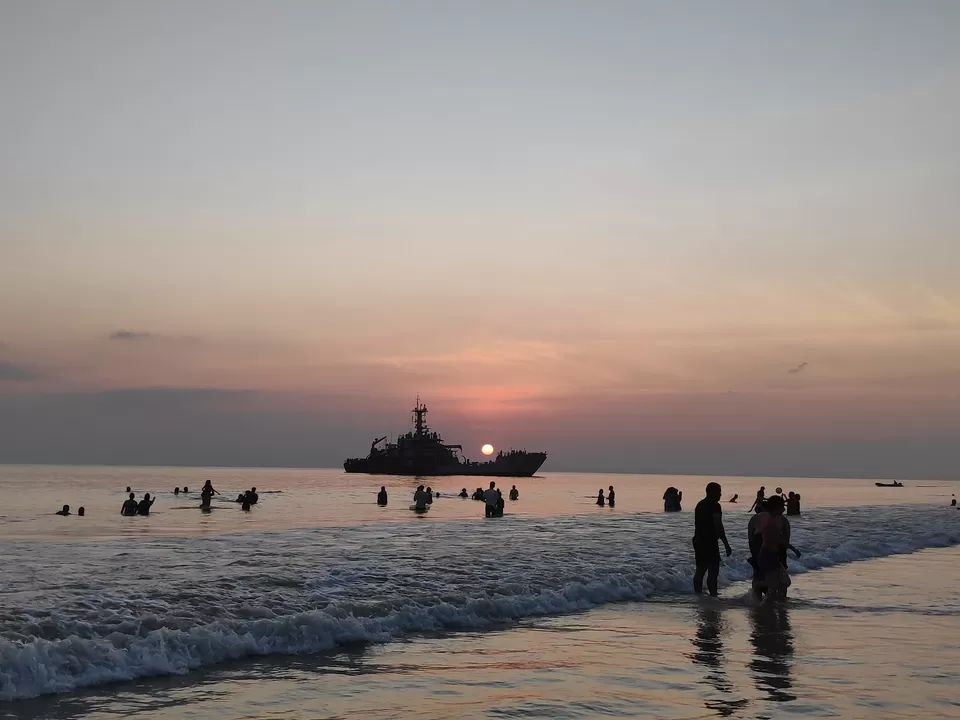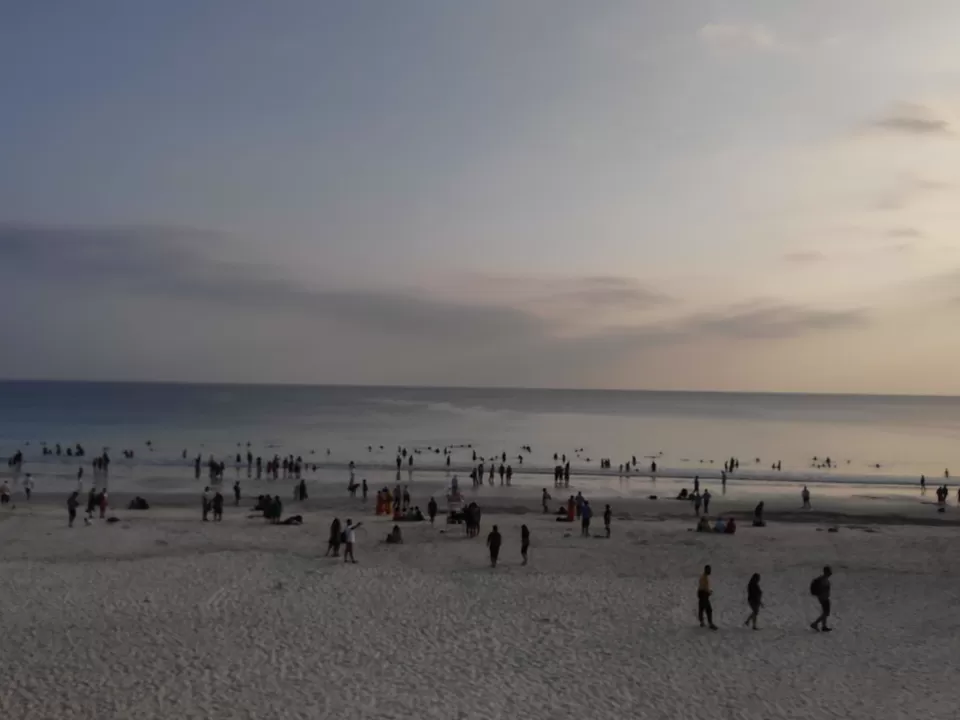 And then we reached back to our hotel by visiting Moon Beach in mid way.
Next morning we went to a nearby beach for swimming(so called Nemo Beach)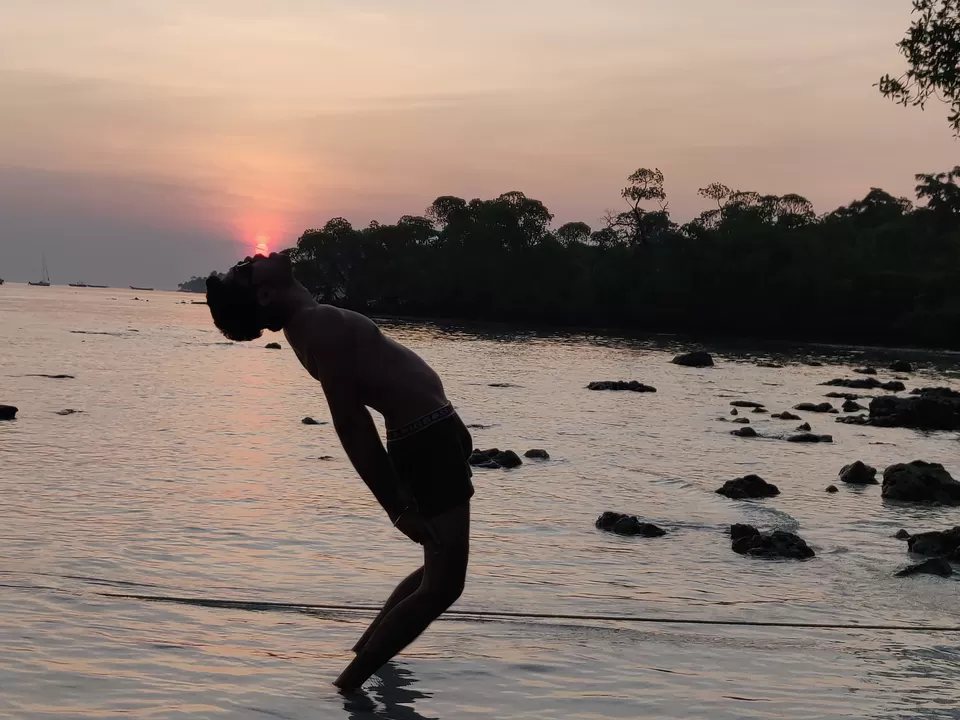 We went back to hotel, got freshened up and had breakfast.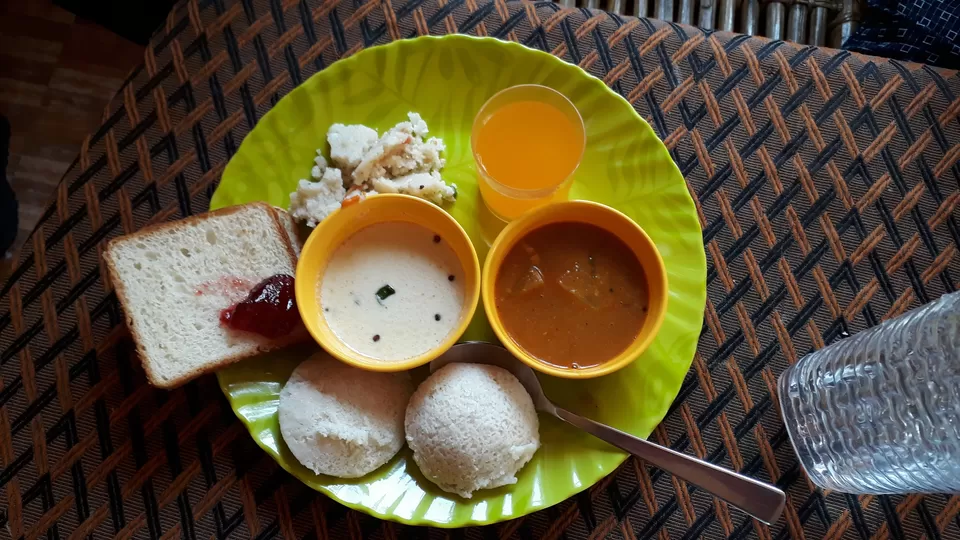 After having breakfast, we waited for 5 mins in front our hotel for a tempo traveler. As our hotel was close to the jetty point, we got the traveler easily and we reached Kala Patthar Beach(The bluest beach I ever saw in my life).
Here's how it looked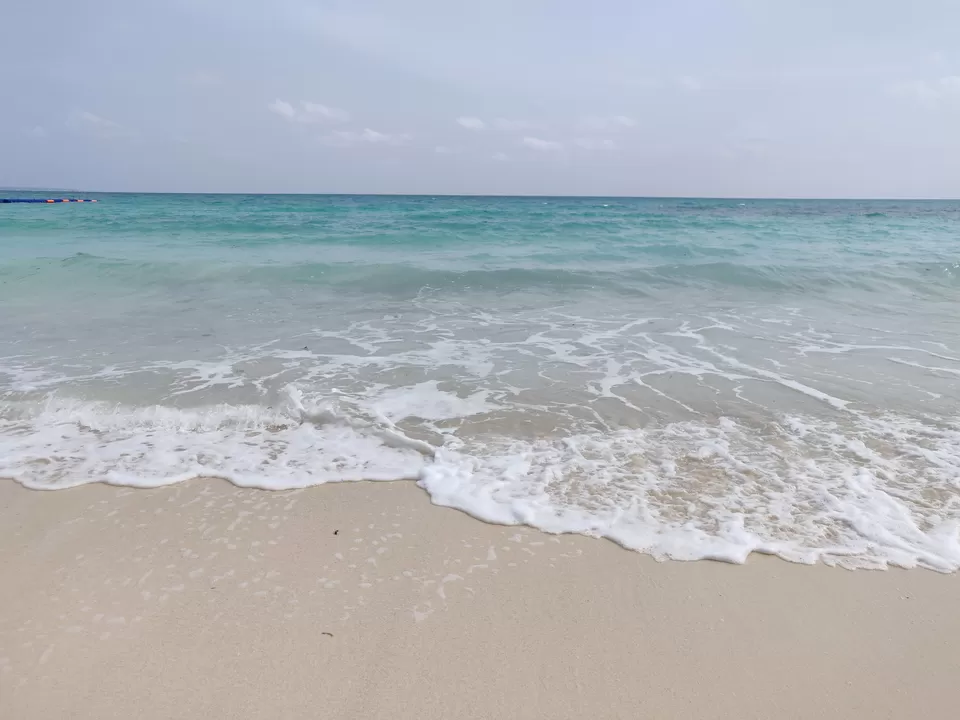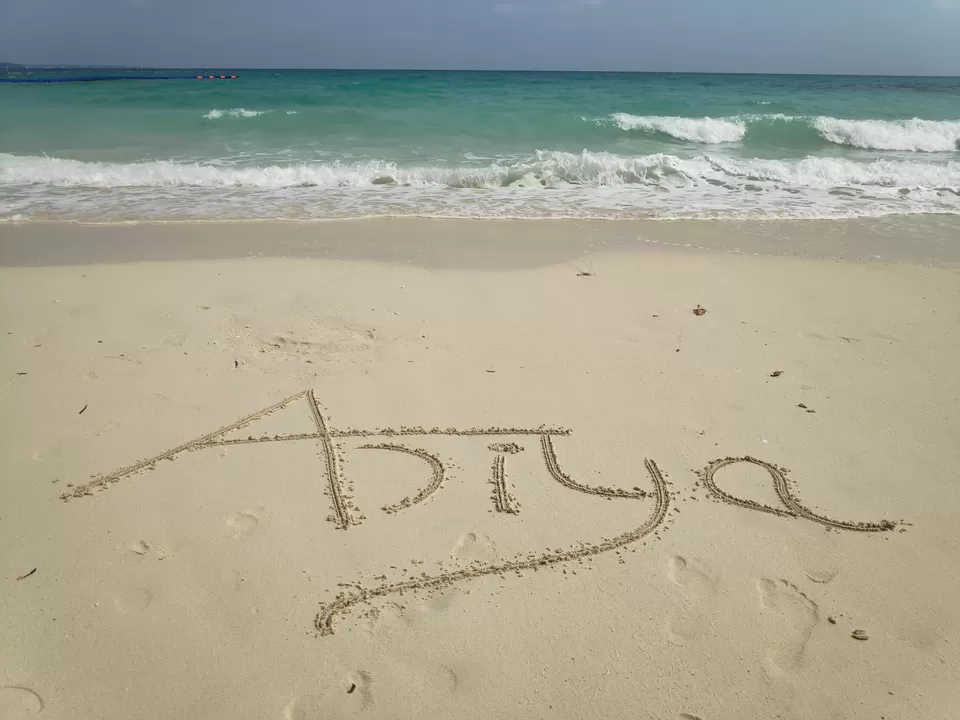 We explored every corner of this beach, had some snacks here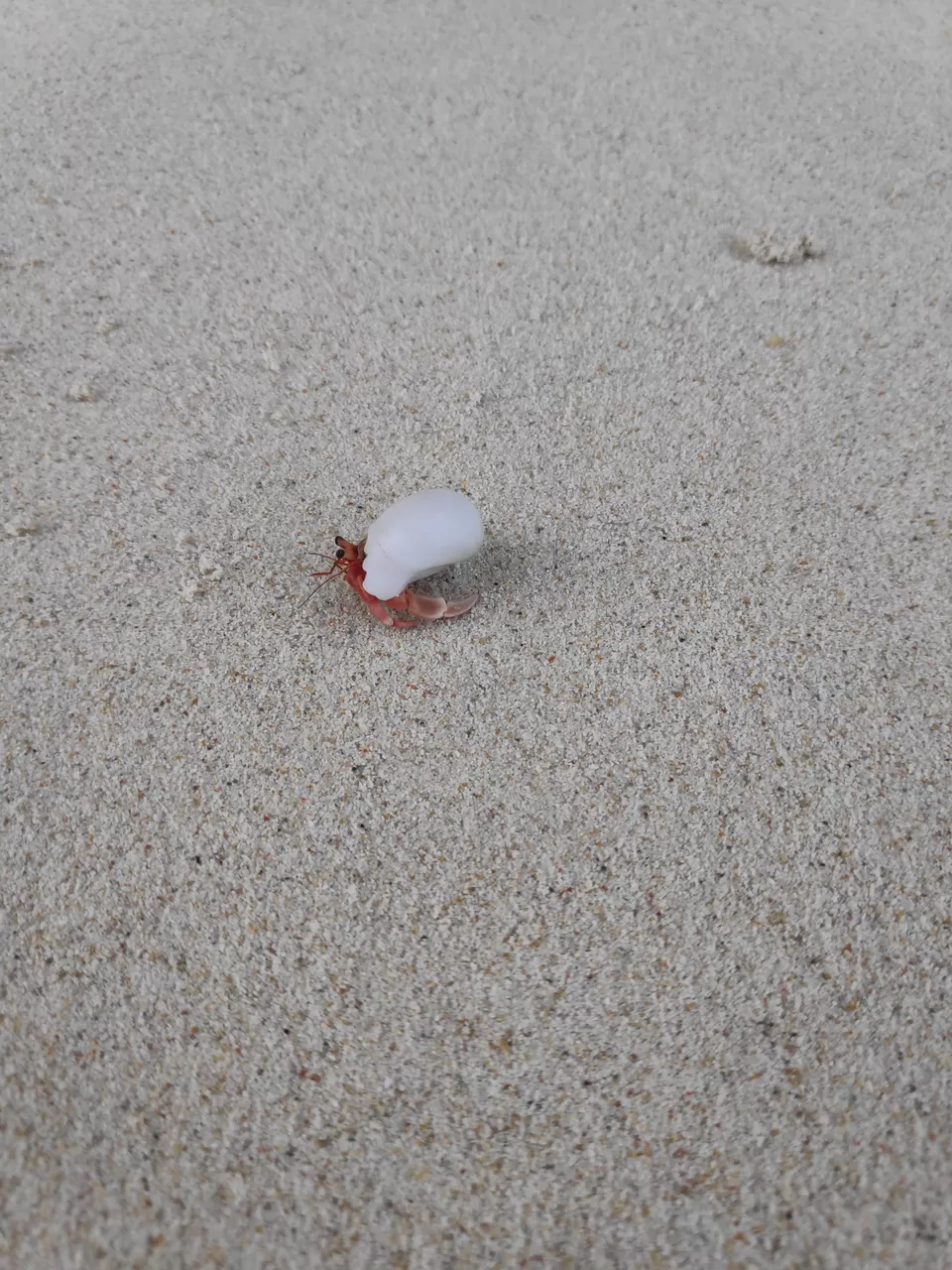 and left to visit some nearby beaches.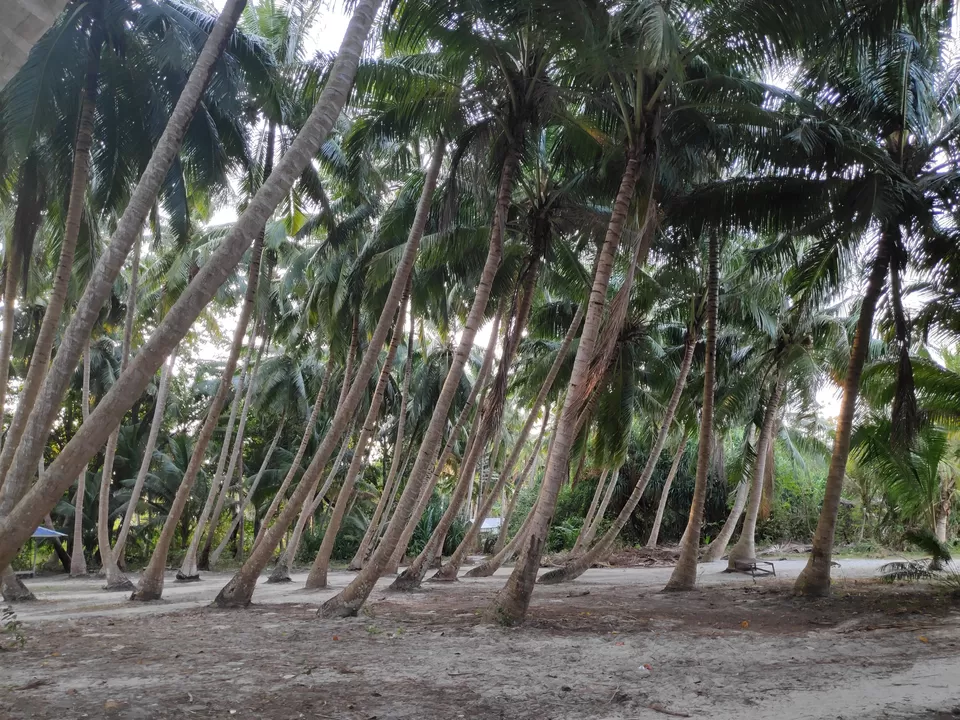 Then we reached our hotel back and on the way booked Scuba Diving activity for the next day.
Next morning, we went for scuba diving. Andaman's special water sport. Finding nemo...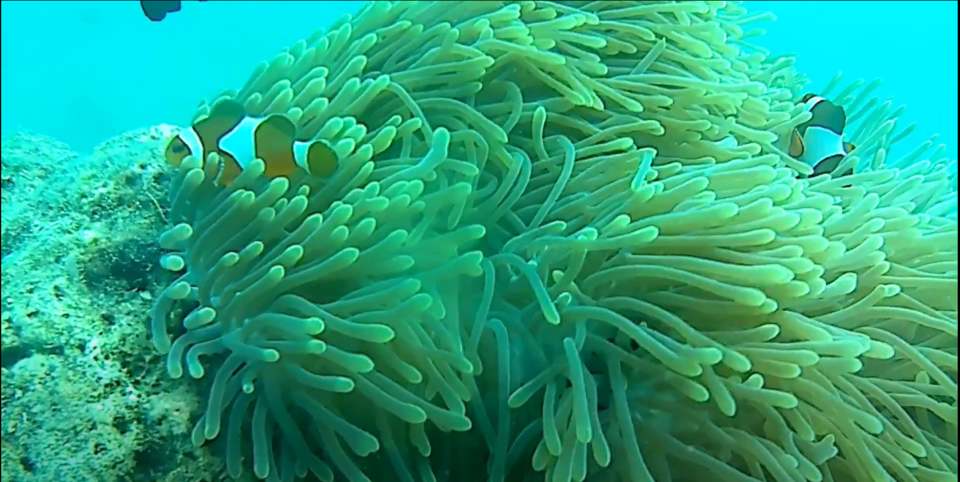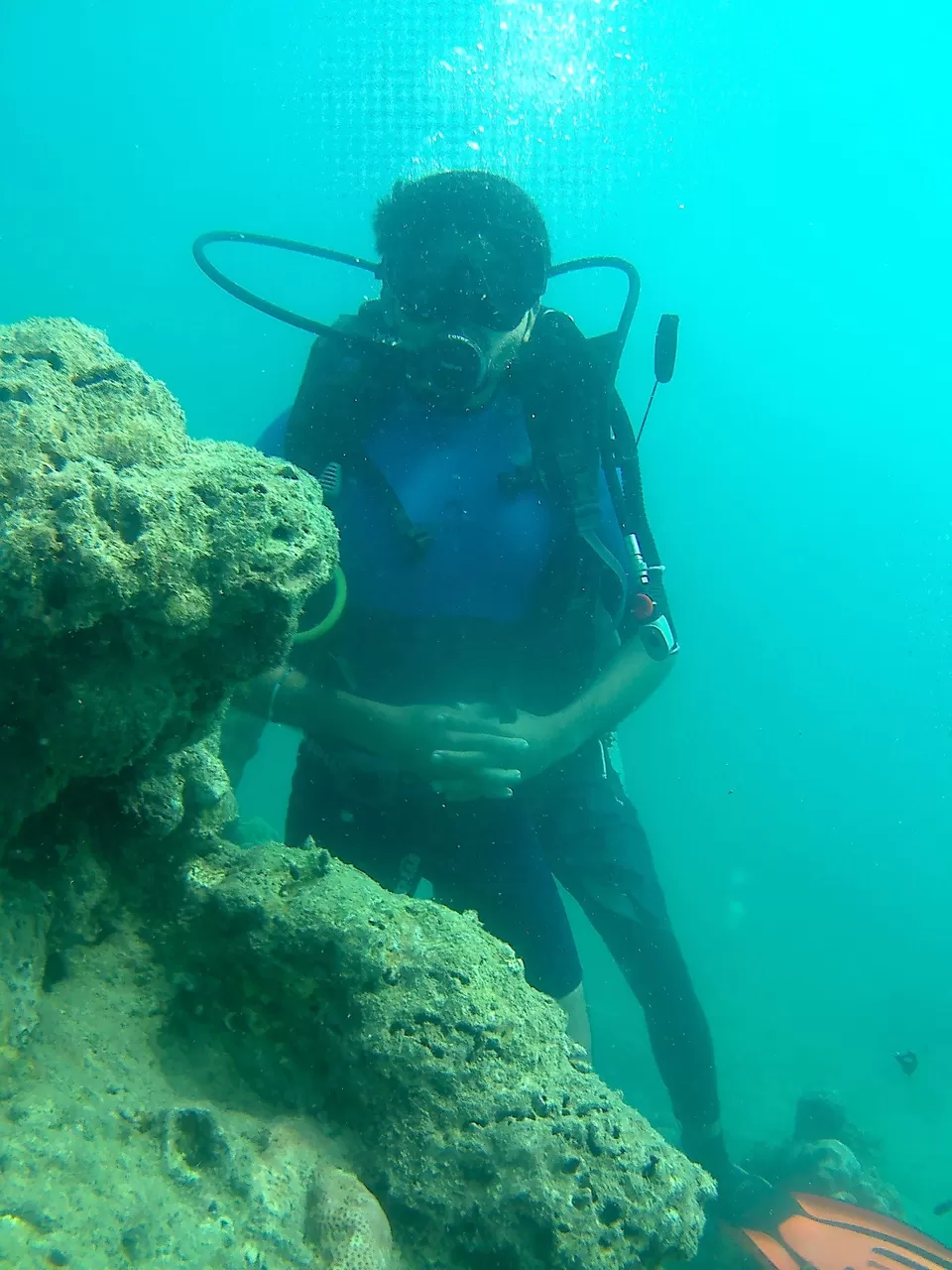 Then we headed to Elephant Beach, which can be reached via trekking of 30 minutes or by boat. We decided to go by trekking.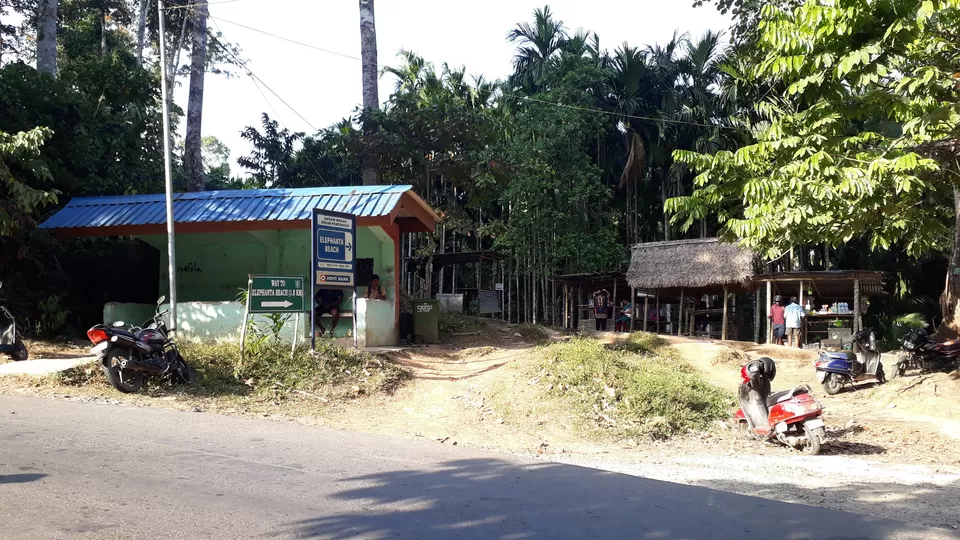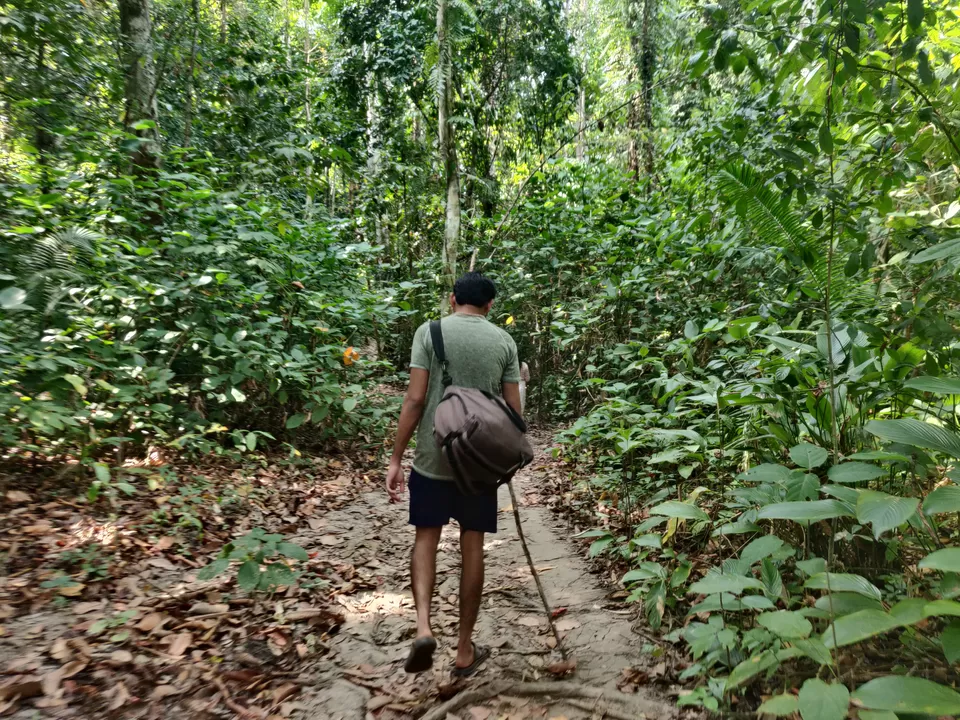 We could see the signs of 2004 Tsunami there.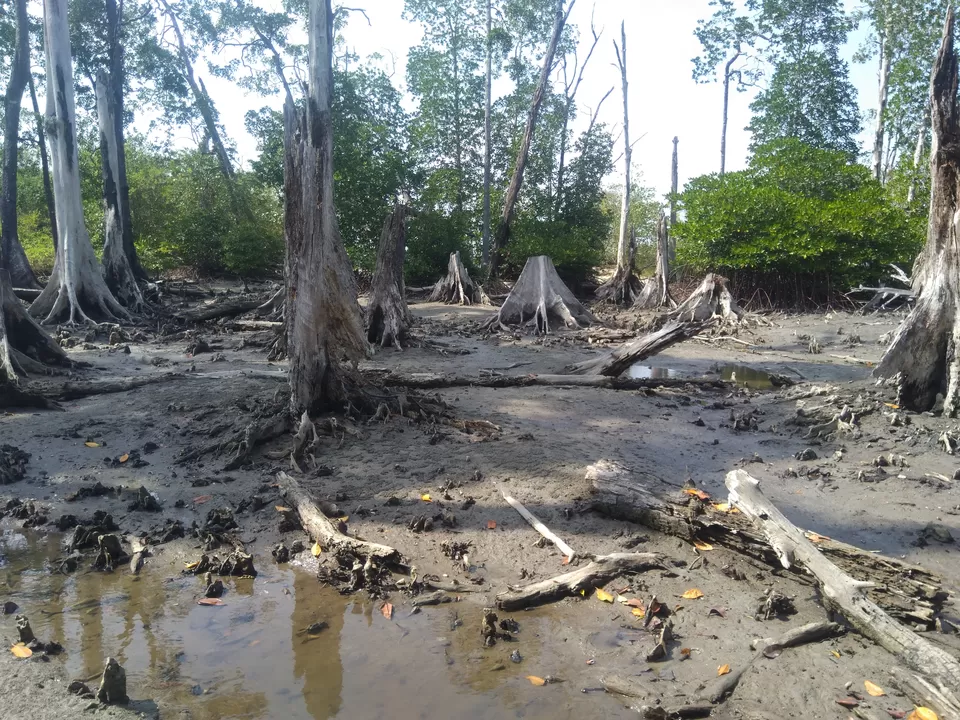 This is the place for watersports in Havelock Island.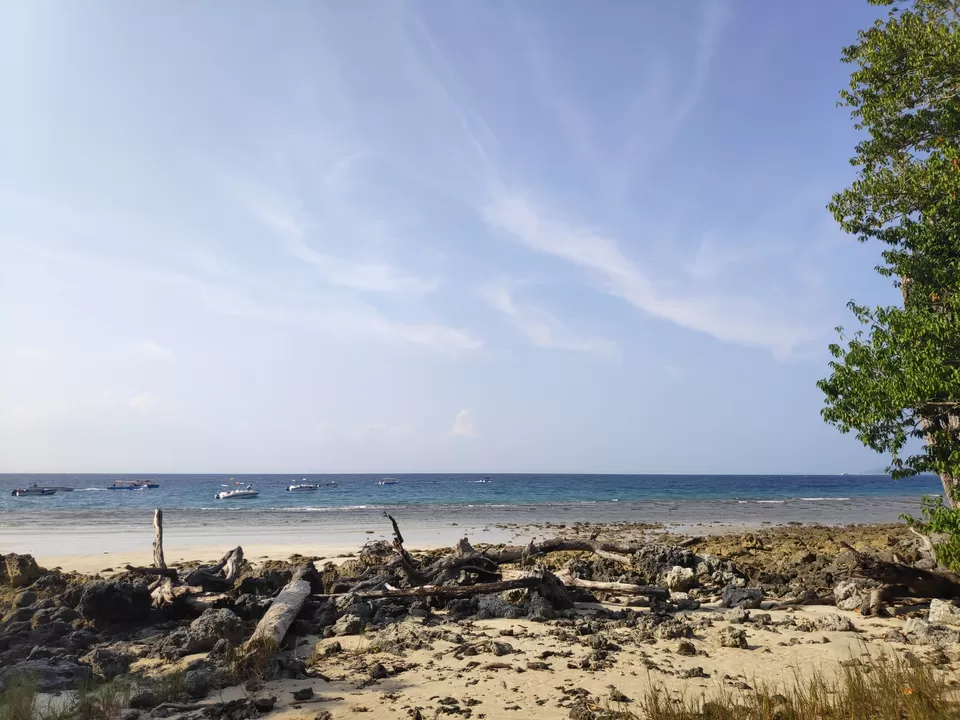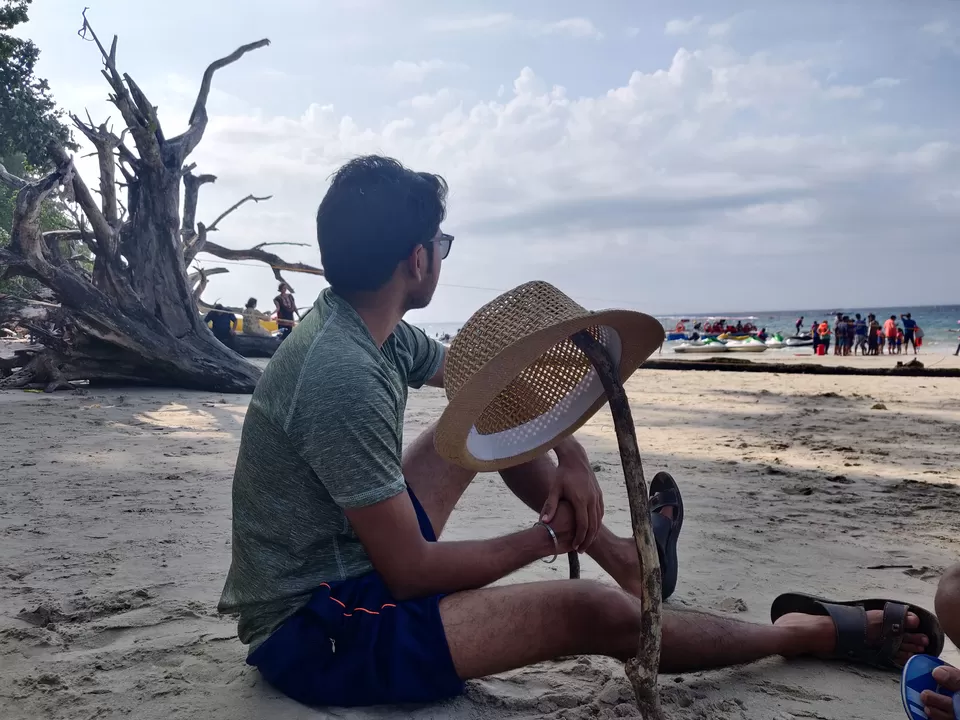 So that marked as the end for our Havelock Island stay.
Next morning, we left for Neil Island, also known as Shaheed Dweep.
We checked into our hotel there. The hotel cost was reasonable and food was also tasty.
We spent time near our hotel beach as it was very attractive and peaceful. Hence we decided to visit only nearby places that day.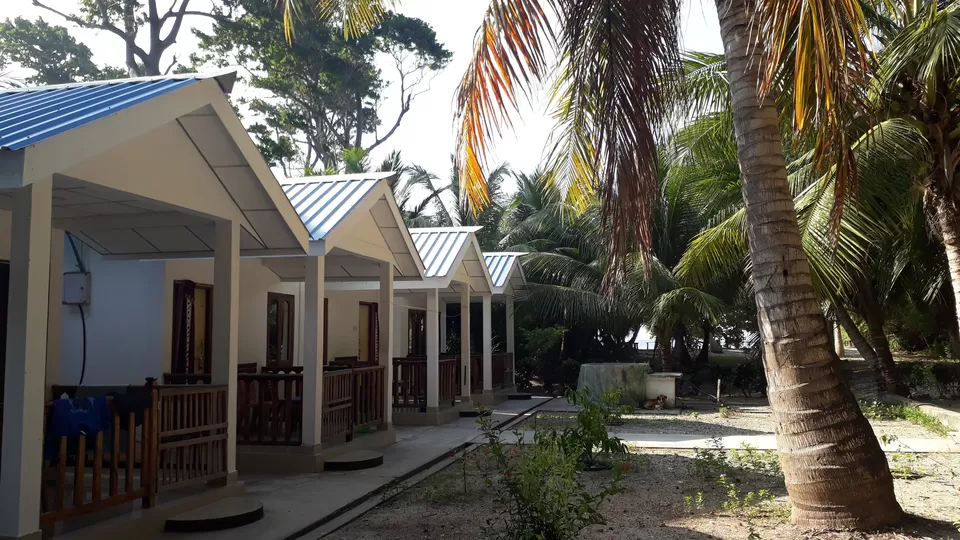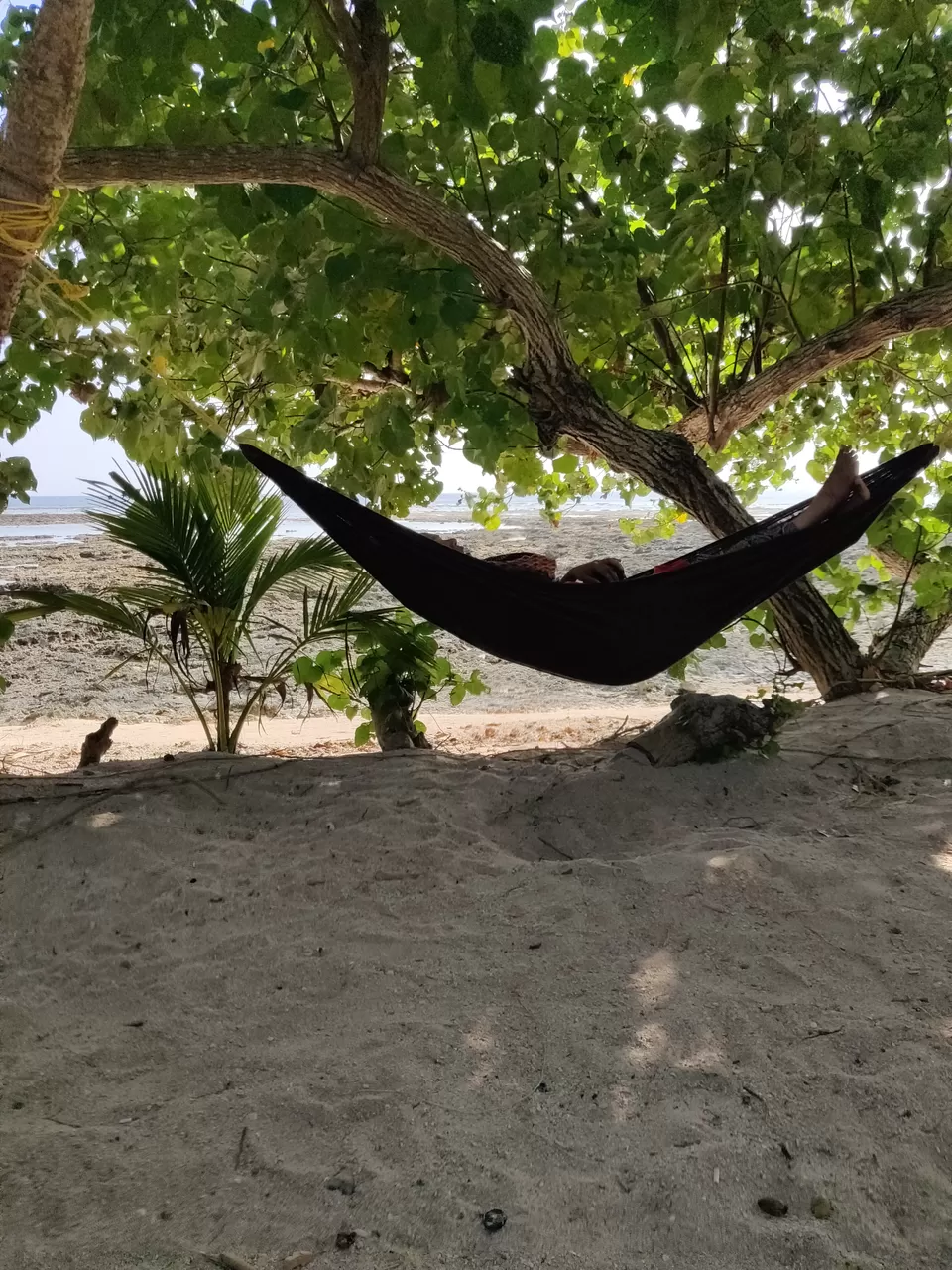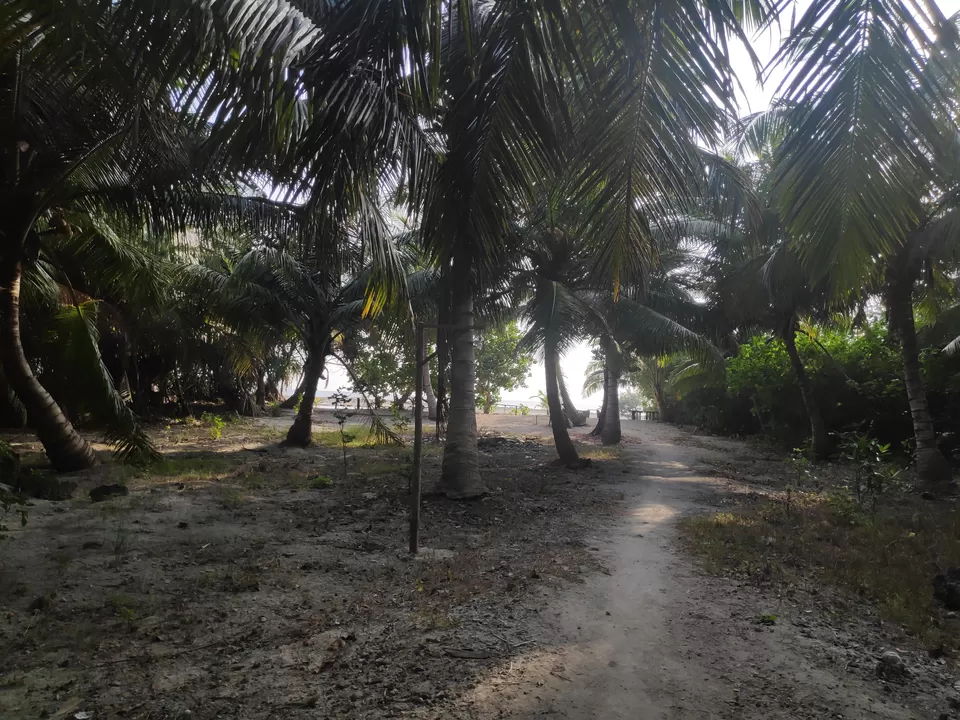 We visited sunset beach and enjoyed the view there.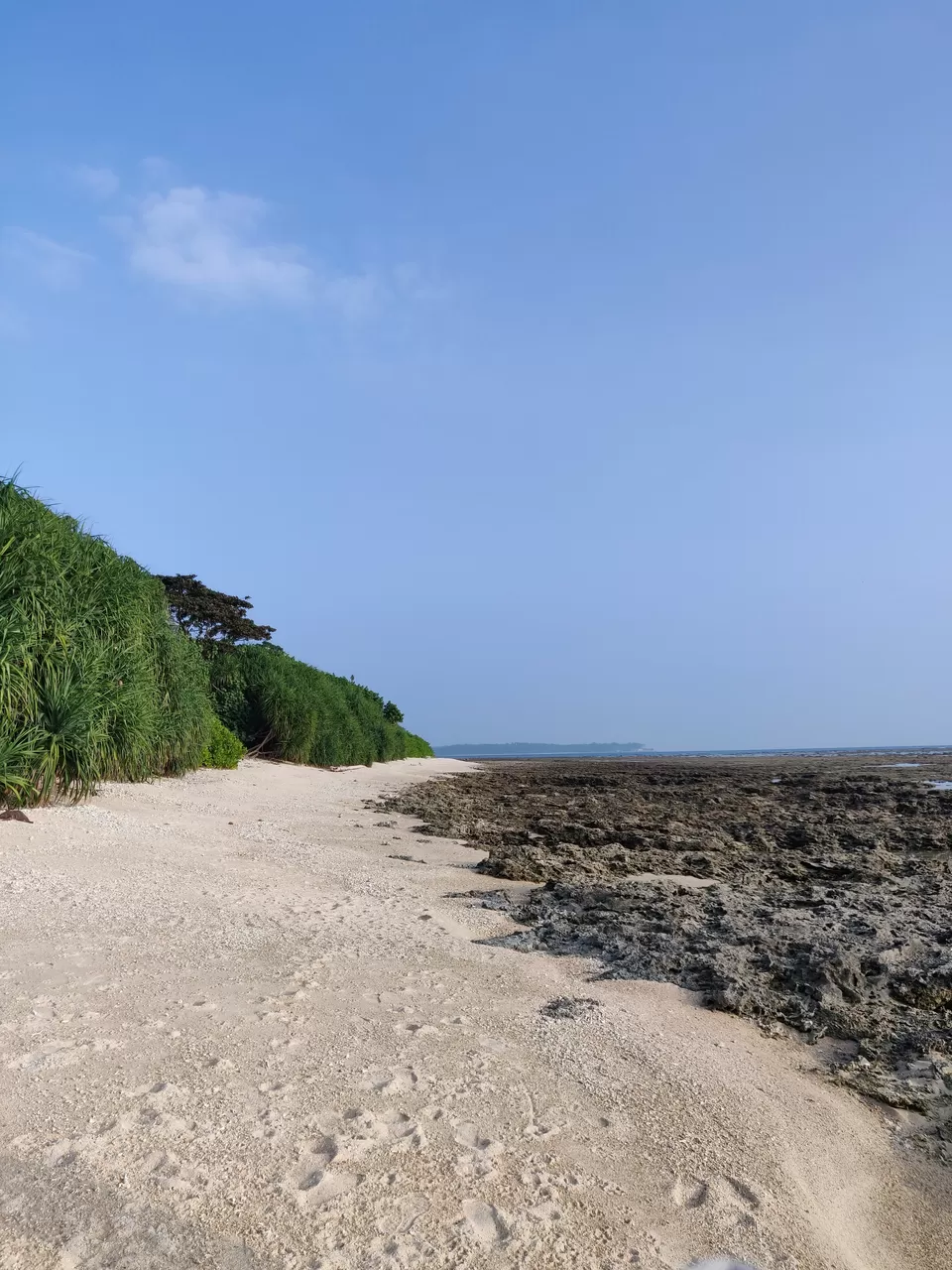 For the next days, we decided to rent bikes which would cost us less than any other transport on Neil Island. We rented 2 bikes for 500 rs per day each for the next two days.
We then started our bikes and stopped at a small hotel for breakfast. Then went to Lakshmanpur 2 Beach. This beach is famous for Howrah Bridge which is naturally created bridge. You can visit this beach in low tide or high tide which occur every day. We visited both, one day each.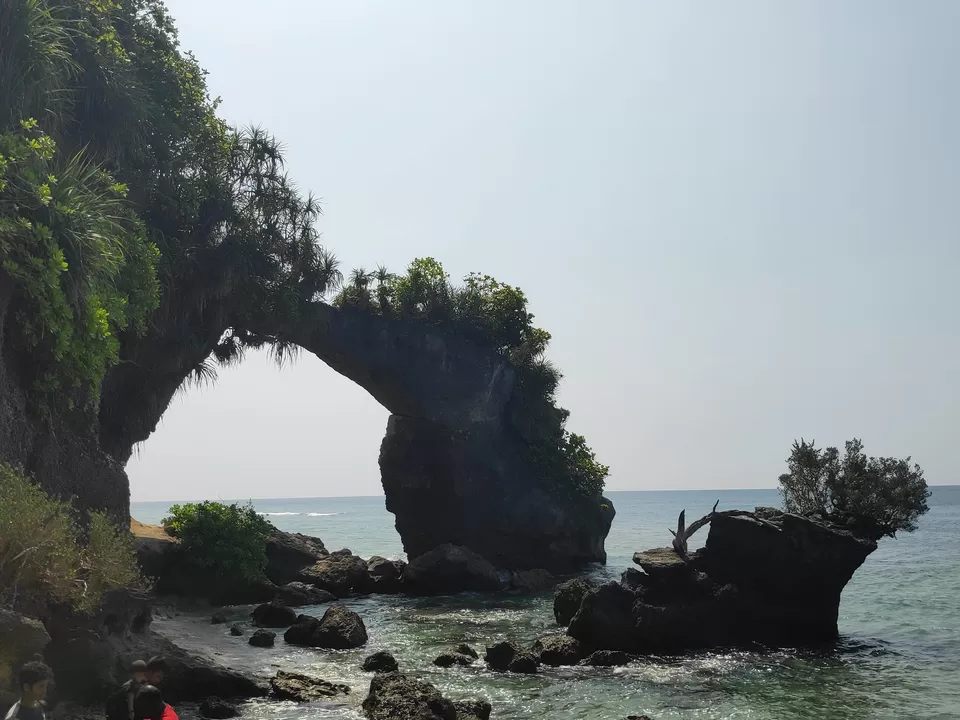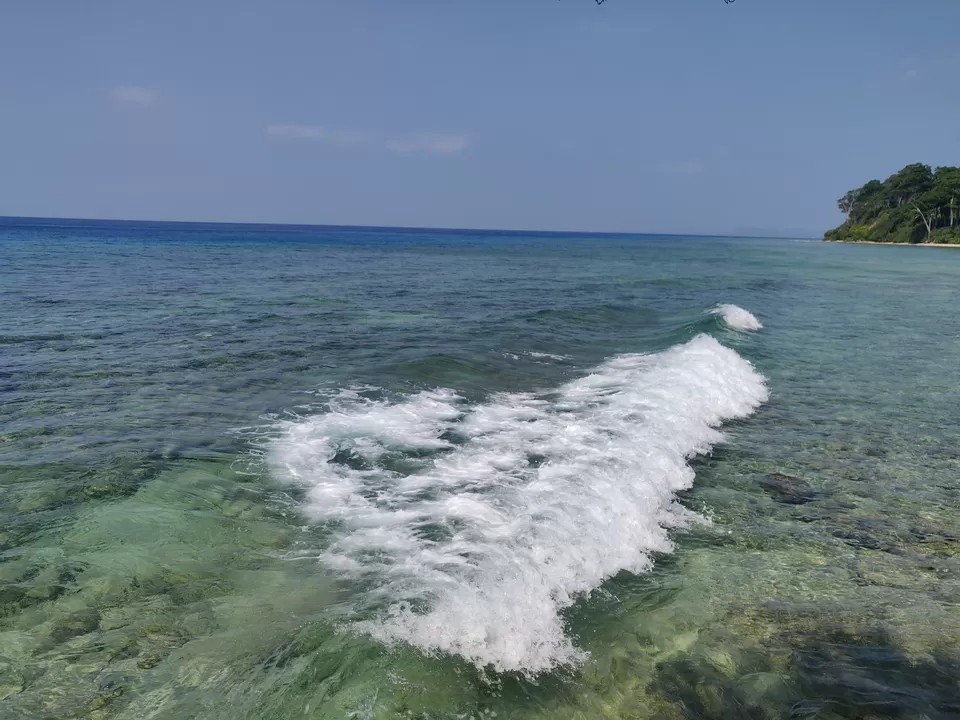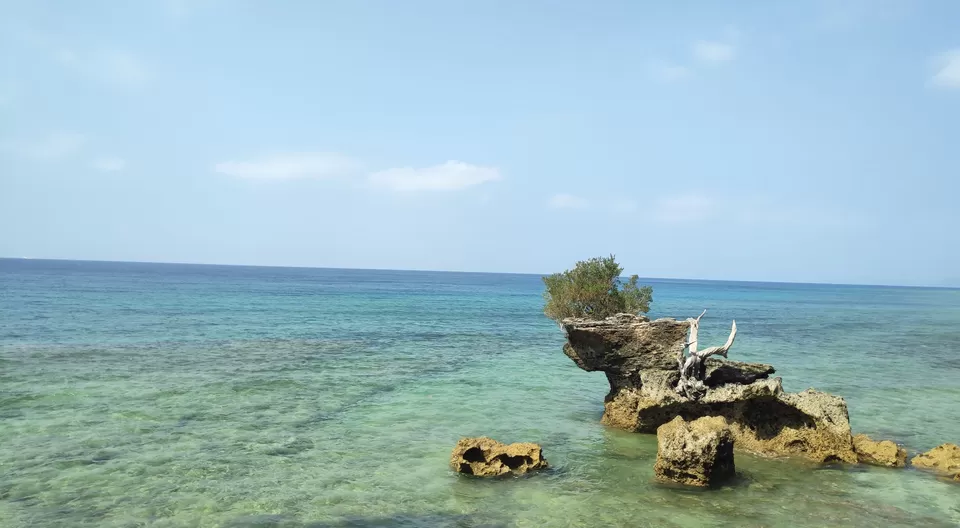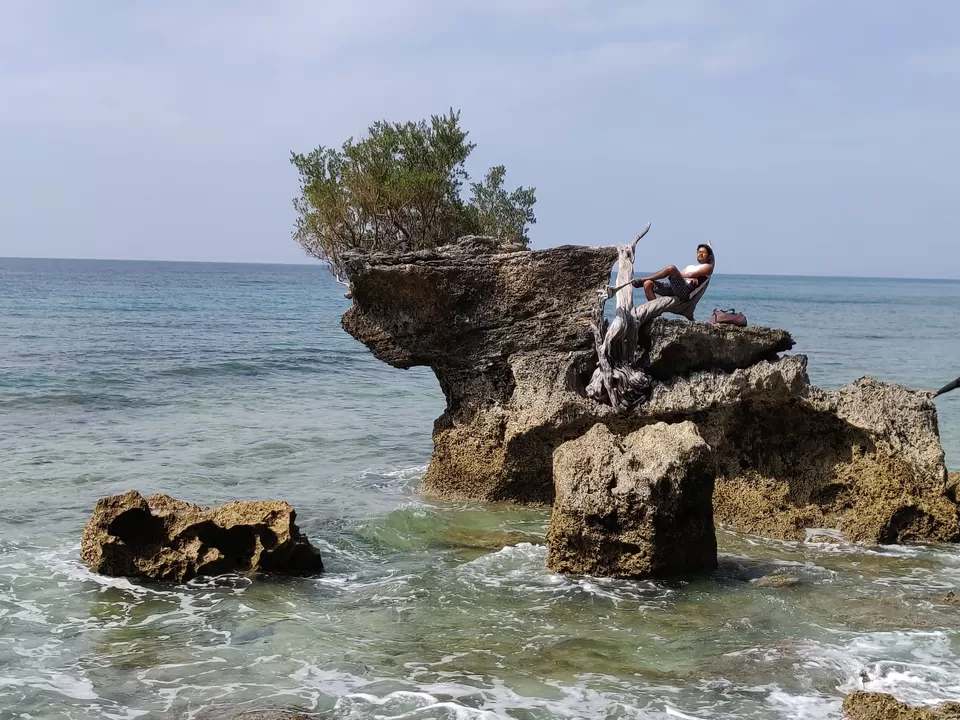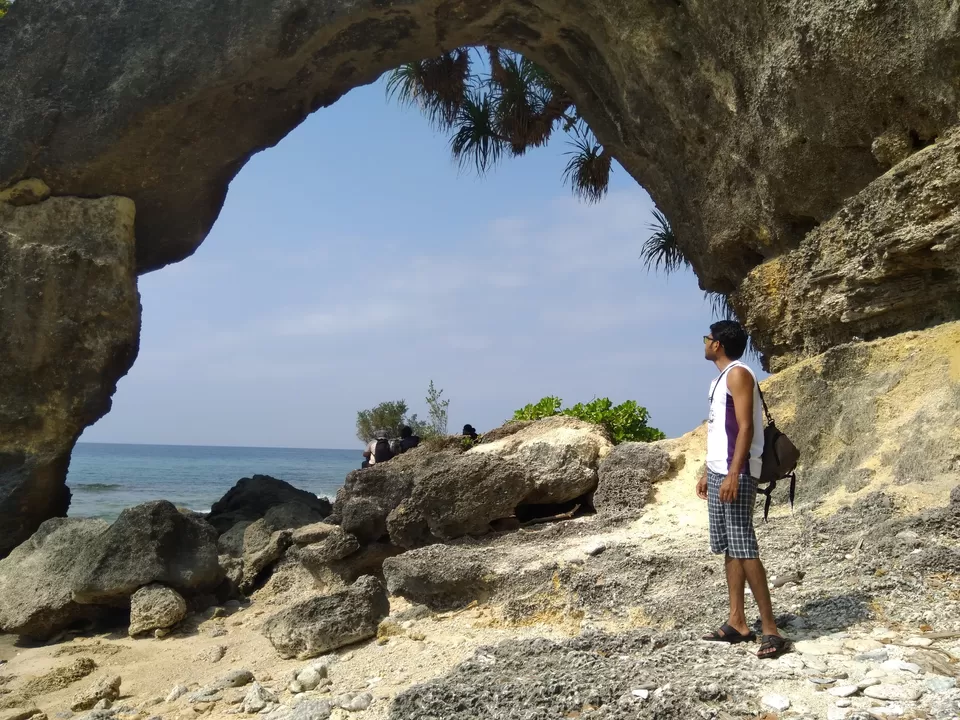 We explored this beach and then headed towards Lakshmanpur 1 beach, which is famous for it's sunset view.
It was very silent and peaceful there.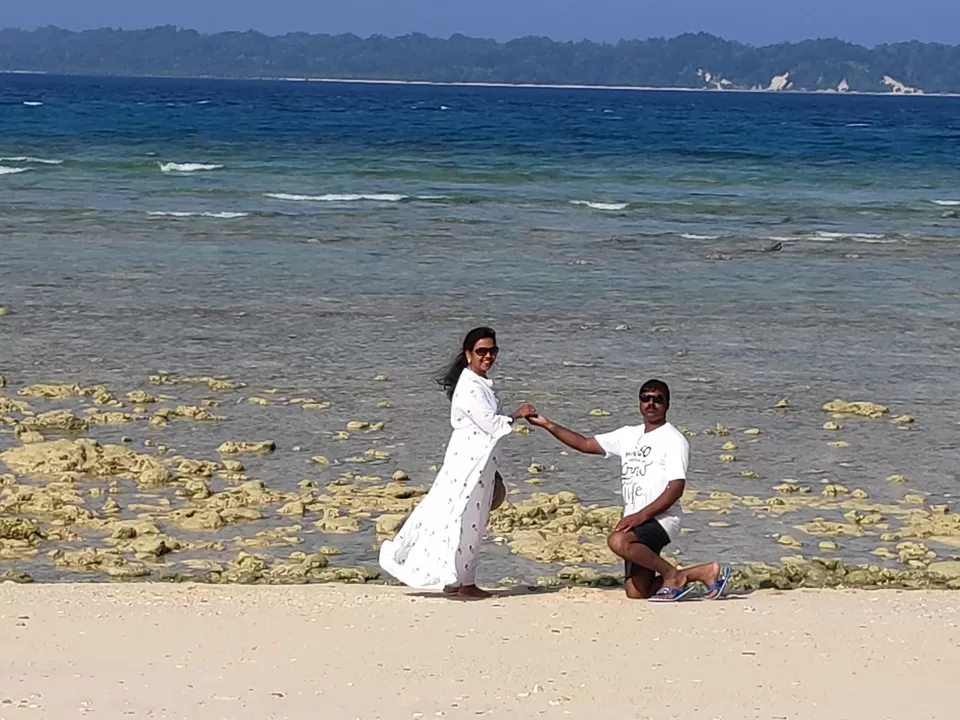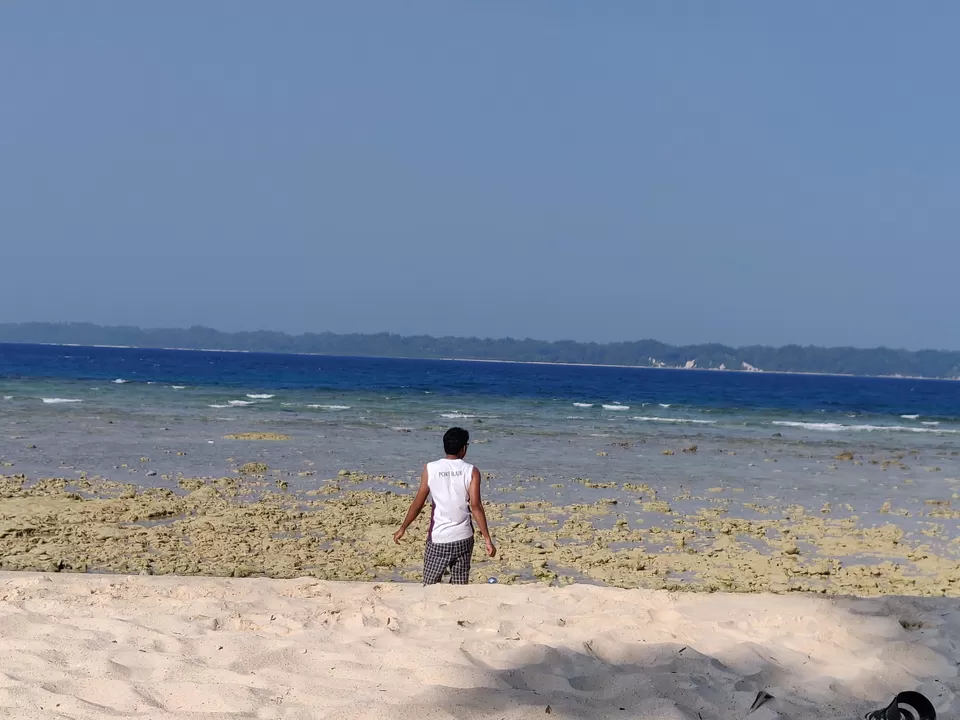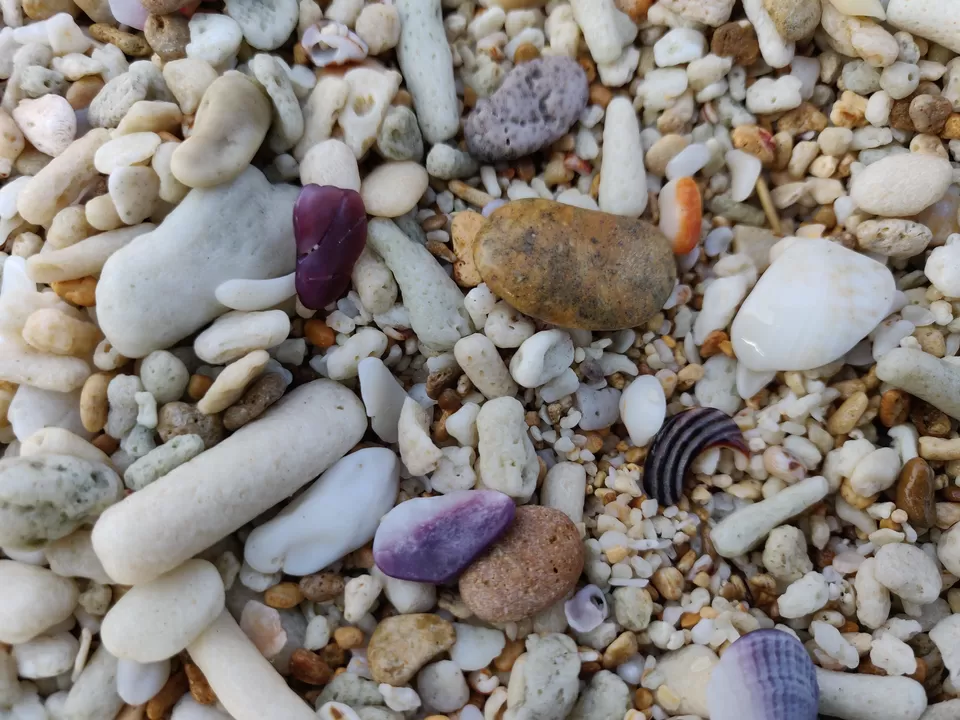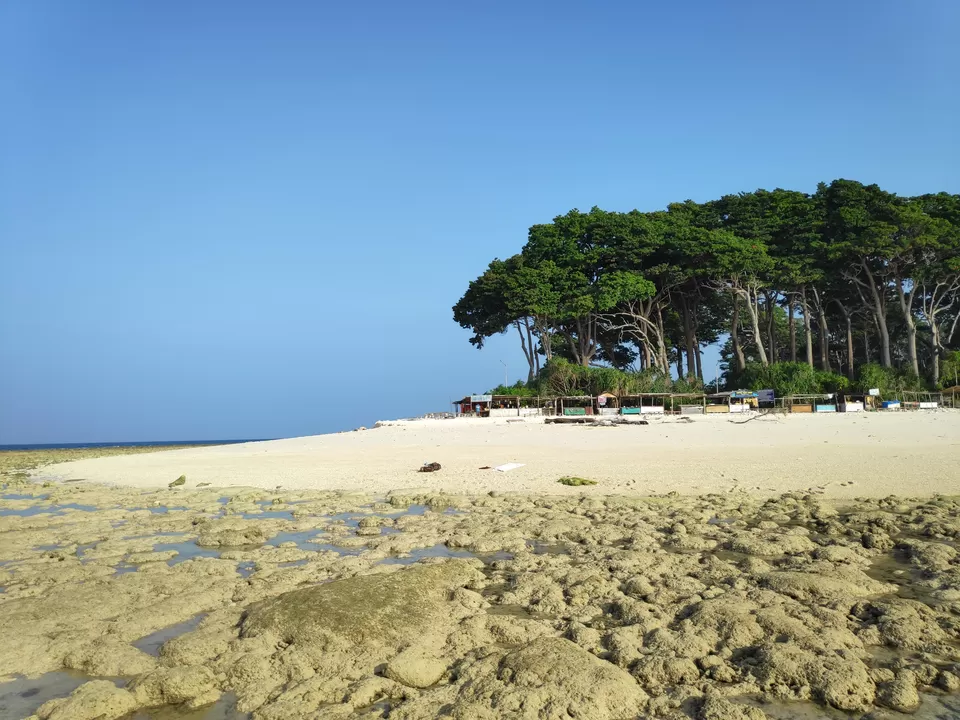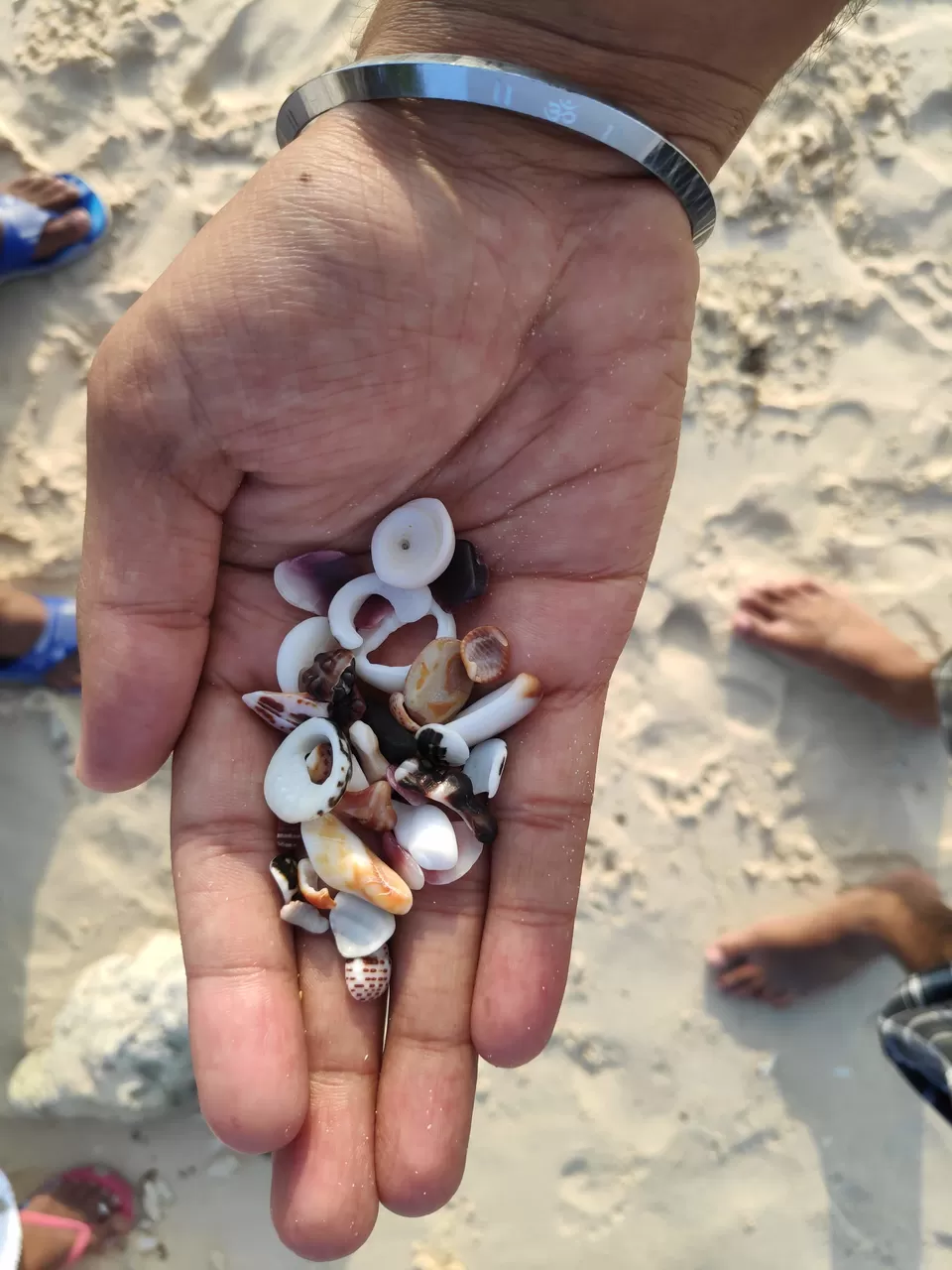 After enjoying the sunset, we went back to our hotel.
Next morning (too early), we went to Sitapur beach, which is well known for it's sunrise view.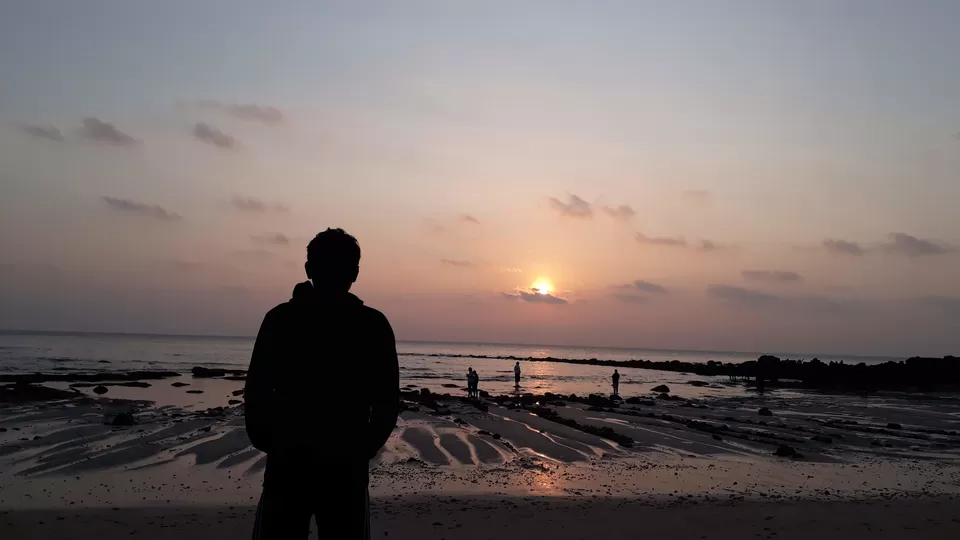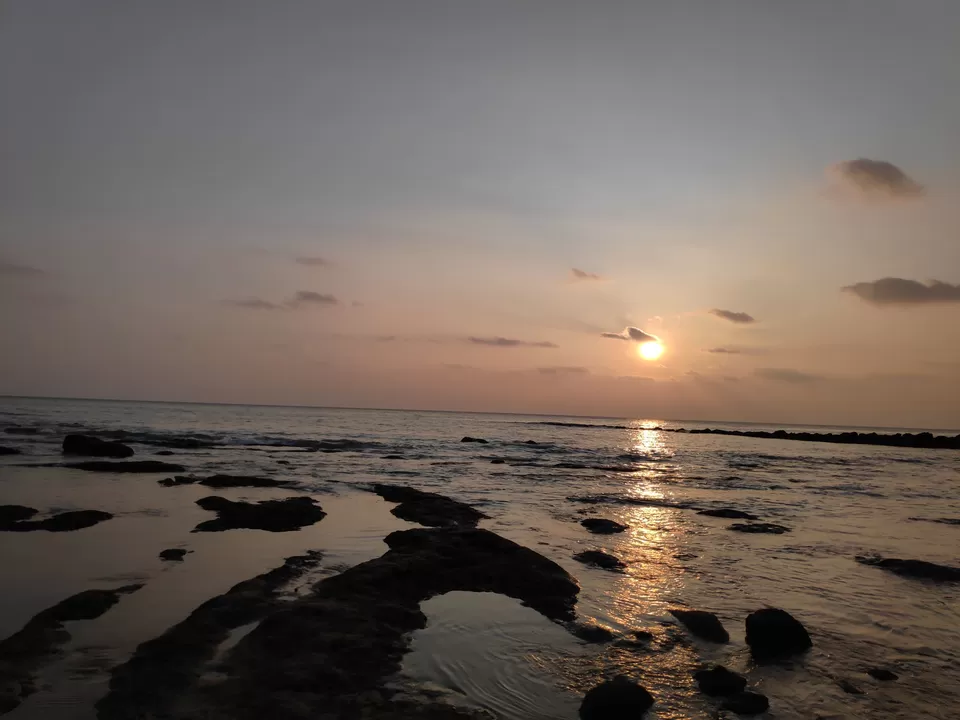 We went back to our hotel, freshened up and then headed towards Bharatpur Beach. It was the cleanest beach I ever saw in my life.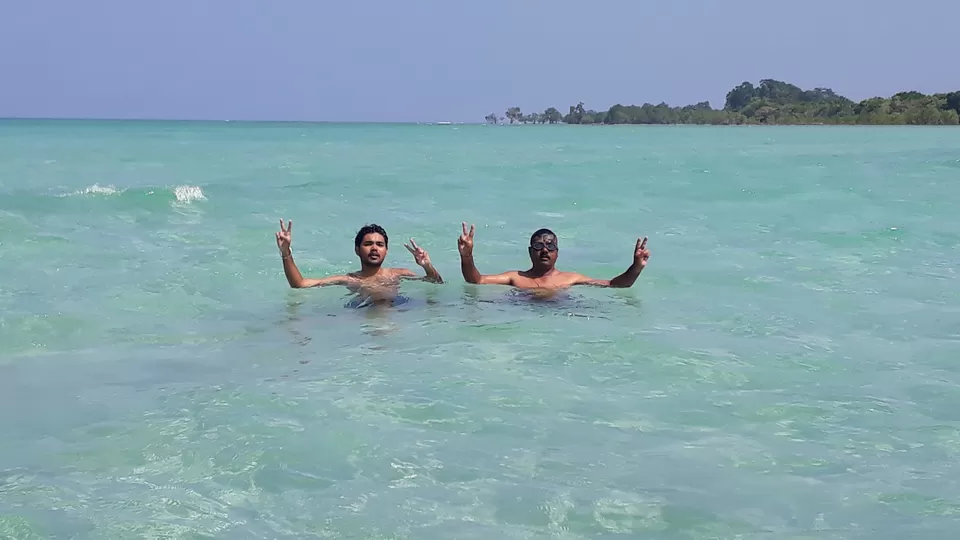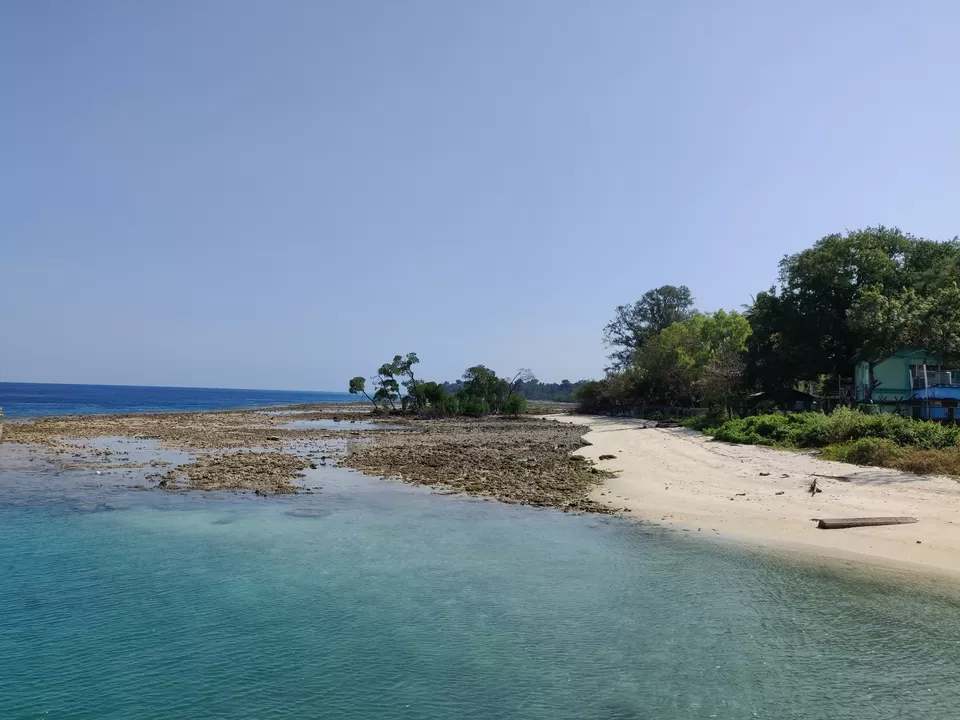 We then had our lunch at a nearby restaurant, and went back to hotel. Took some rest and then left for Lakshmanpur 2 beach again(This time for the low tide view). During low tide, fishes and other creatures get trapped in small ponds near beach and hence there is little more rush to see those natural aquariums.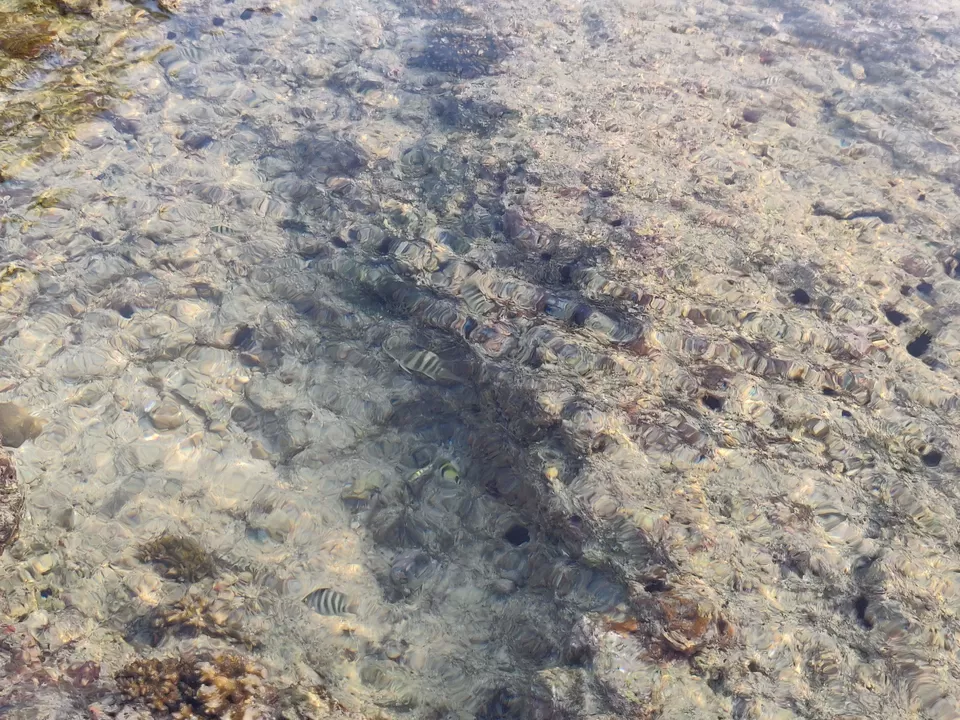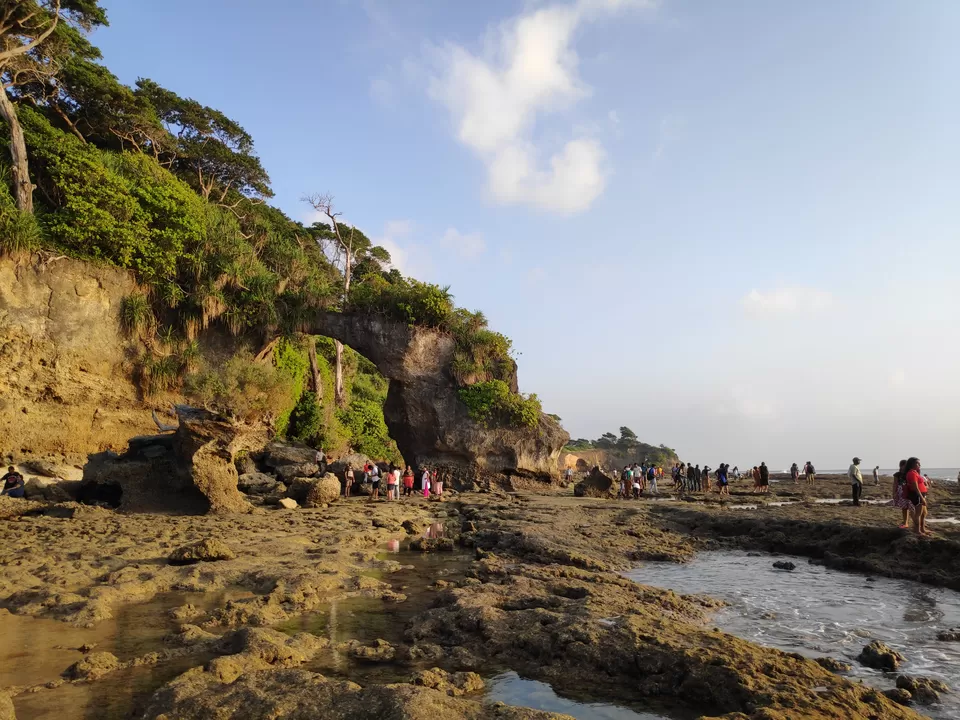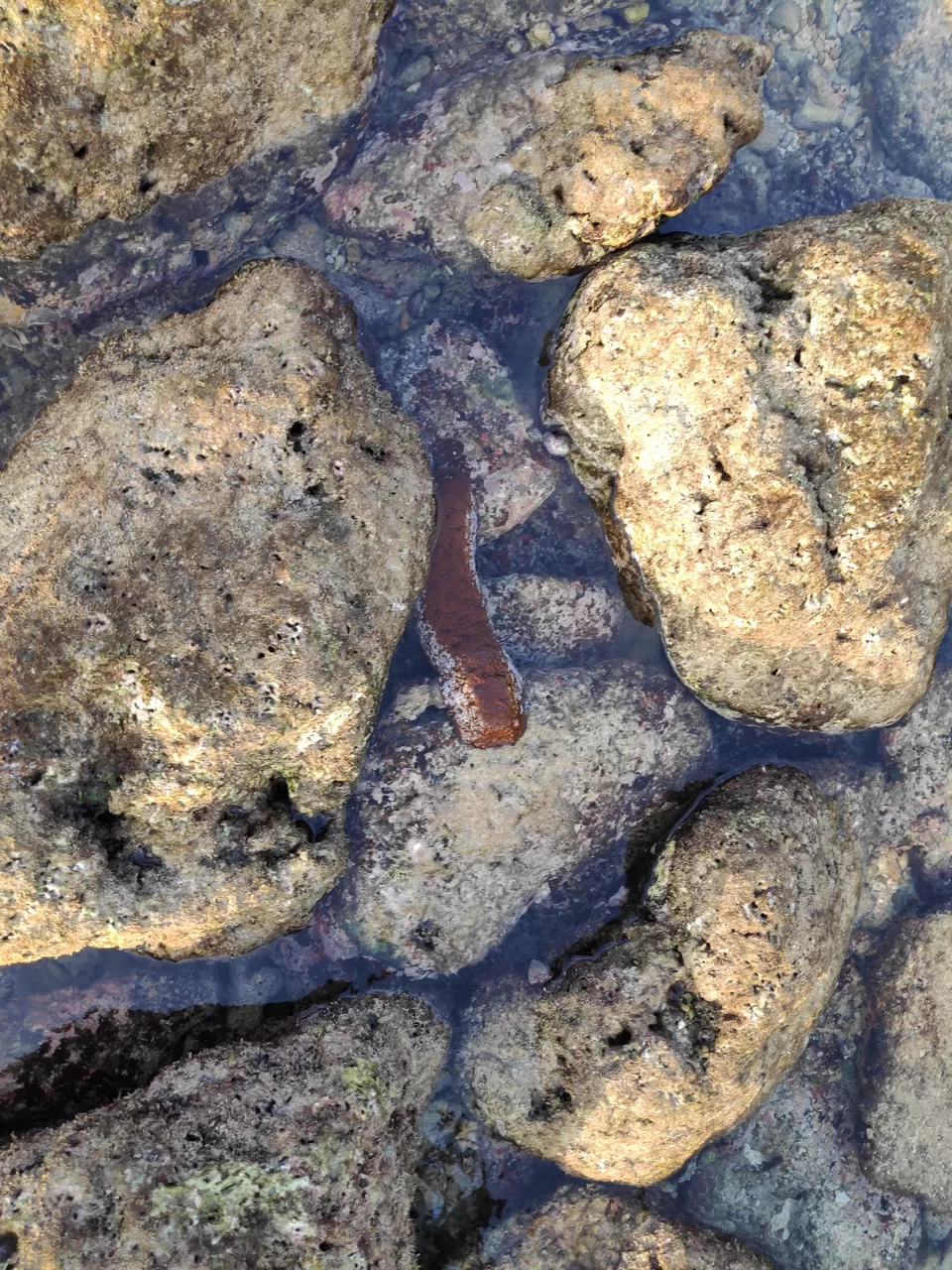 Lakshmanpur 1 is famous for sunset, but Lakshmanpur 2 did not disappoint us, it had more beautiful sunset view.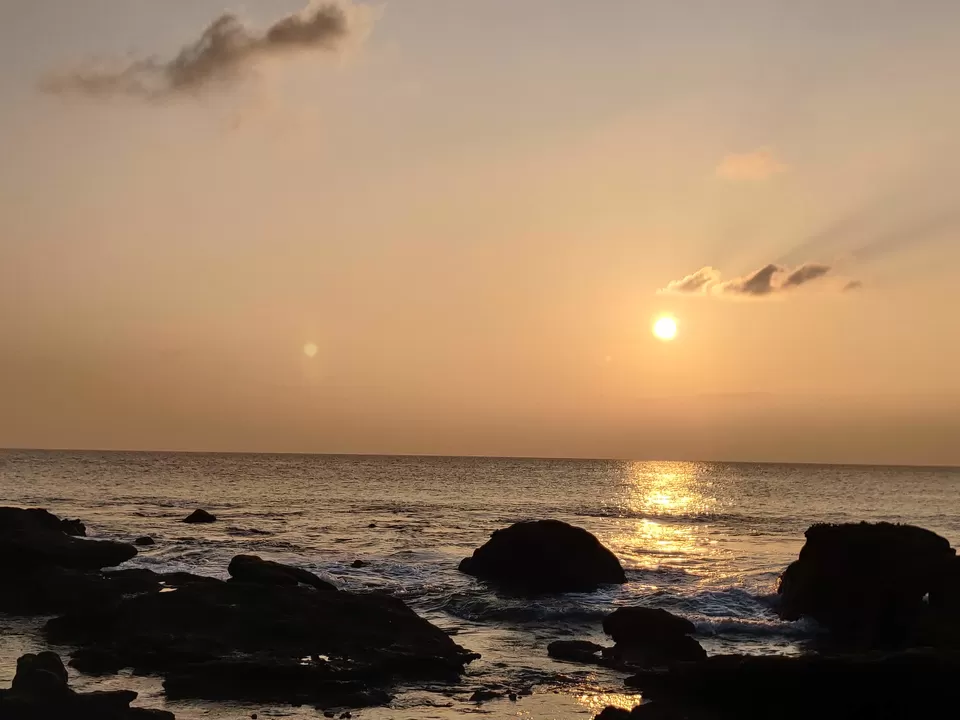 After enjoying the sunset, we headed back to out hotel, had dinner and waited for the next morning.
Next morning we returned to Port Blair by Green Ocean ferry.
We stayed there in a homestay, visited Jogger's Park and Cellular Jail.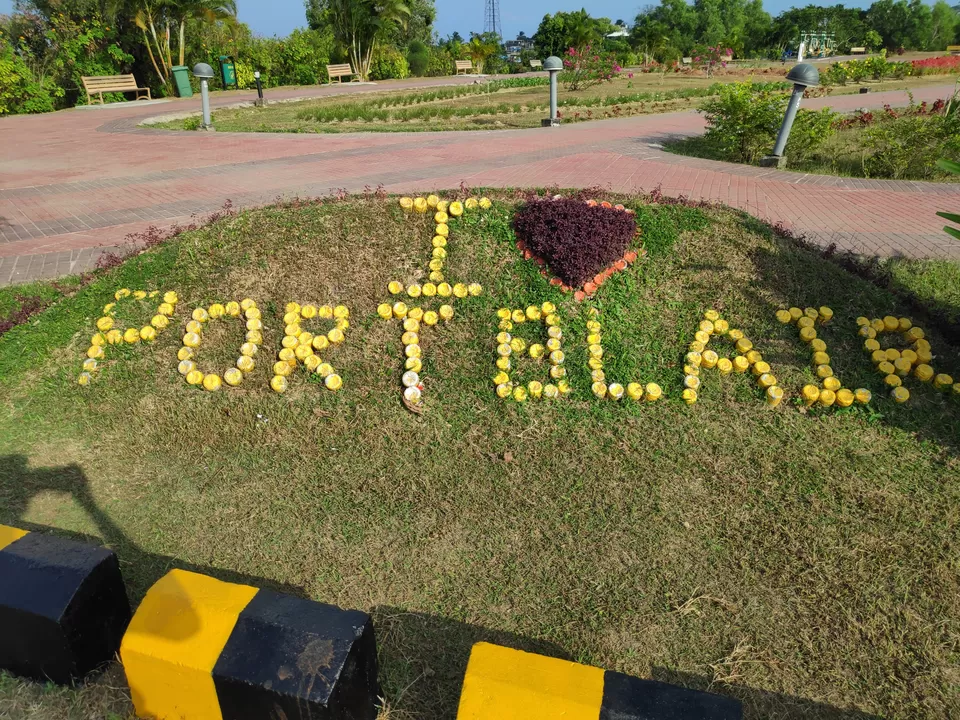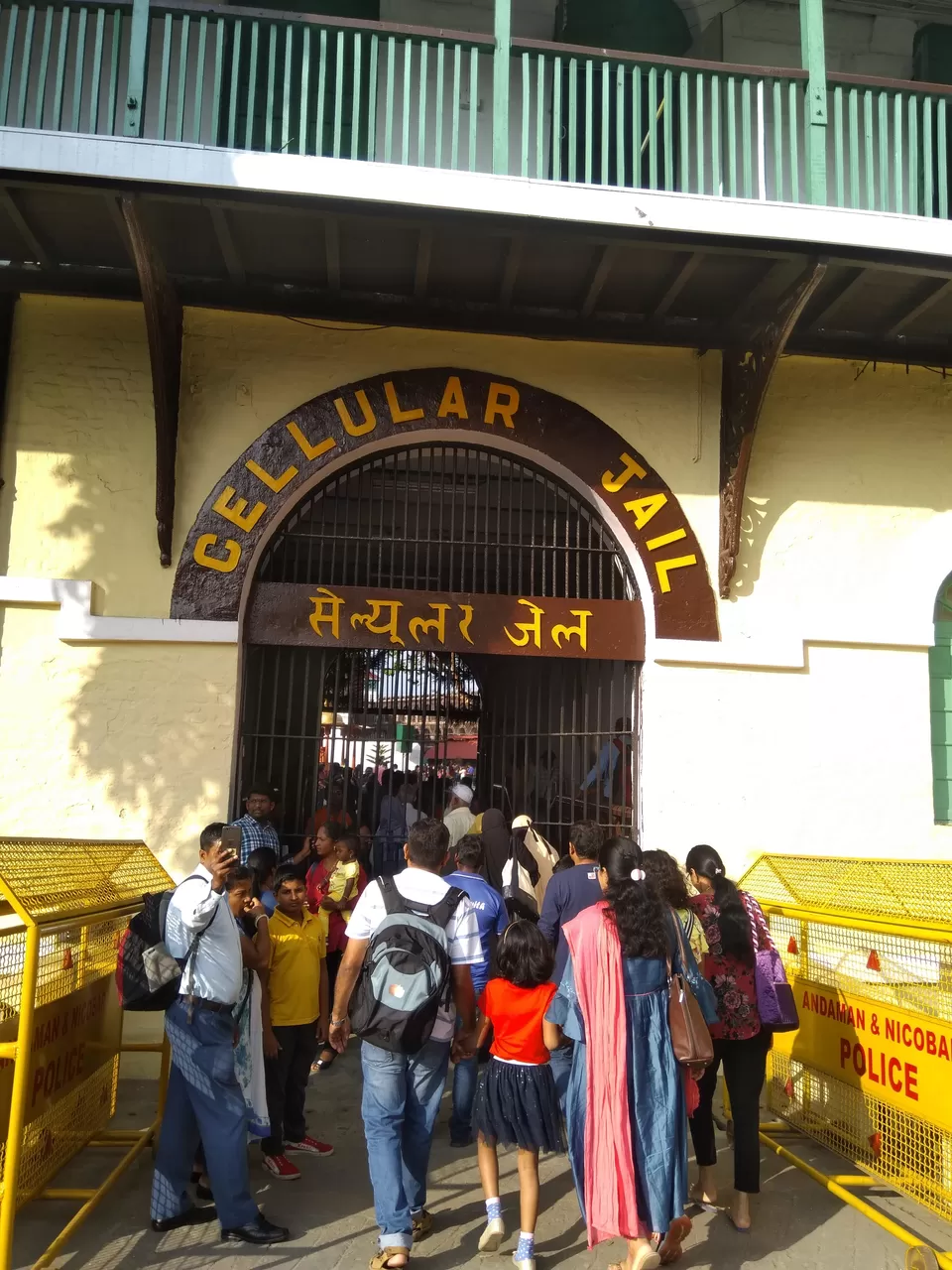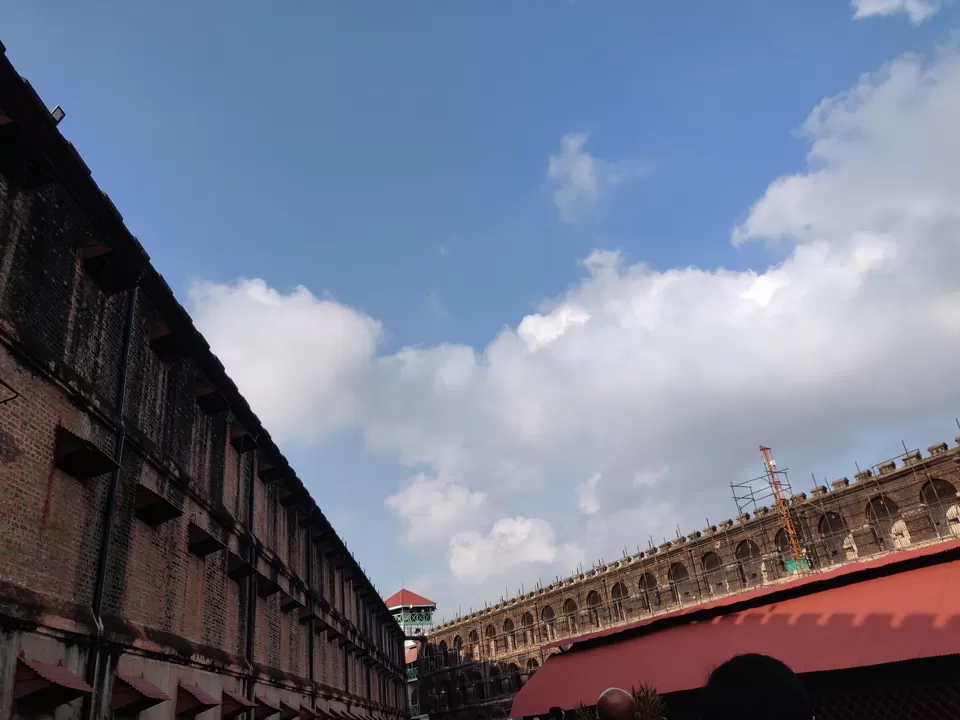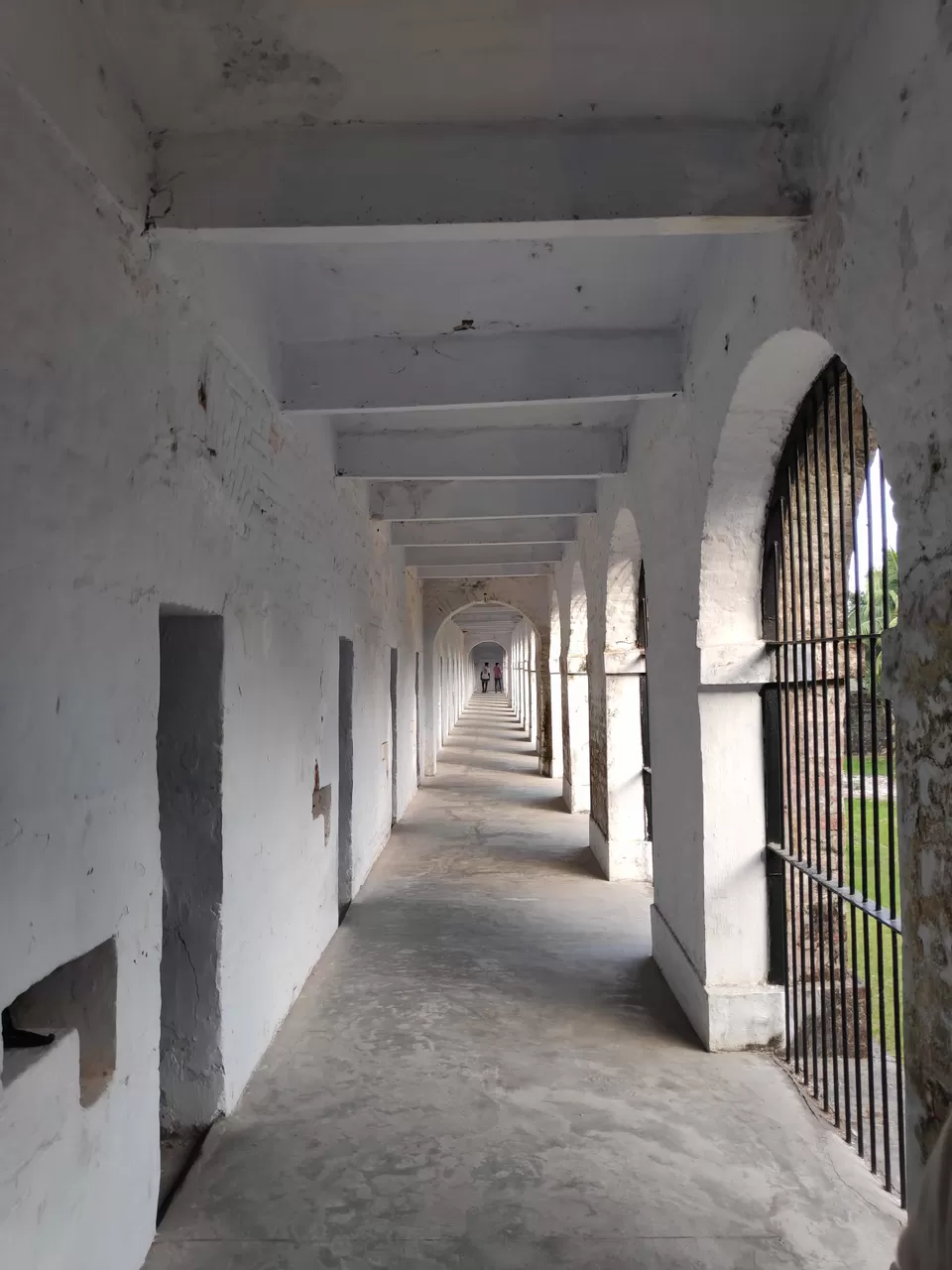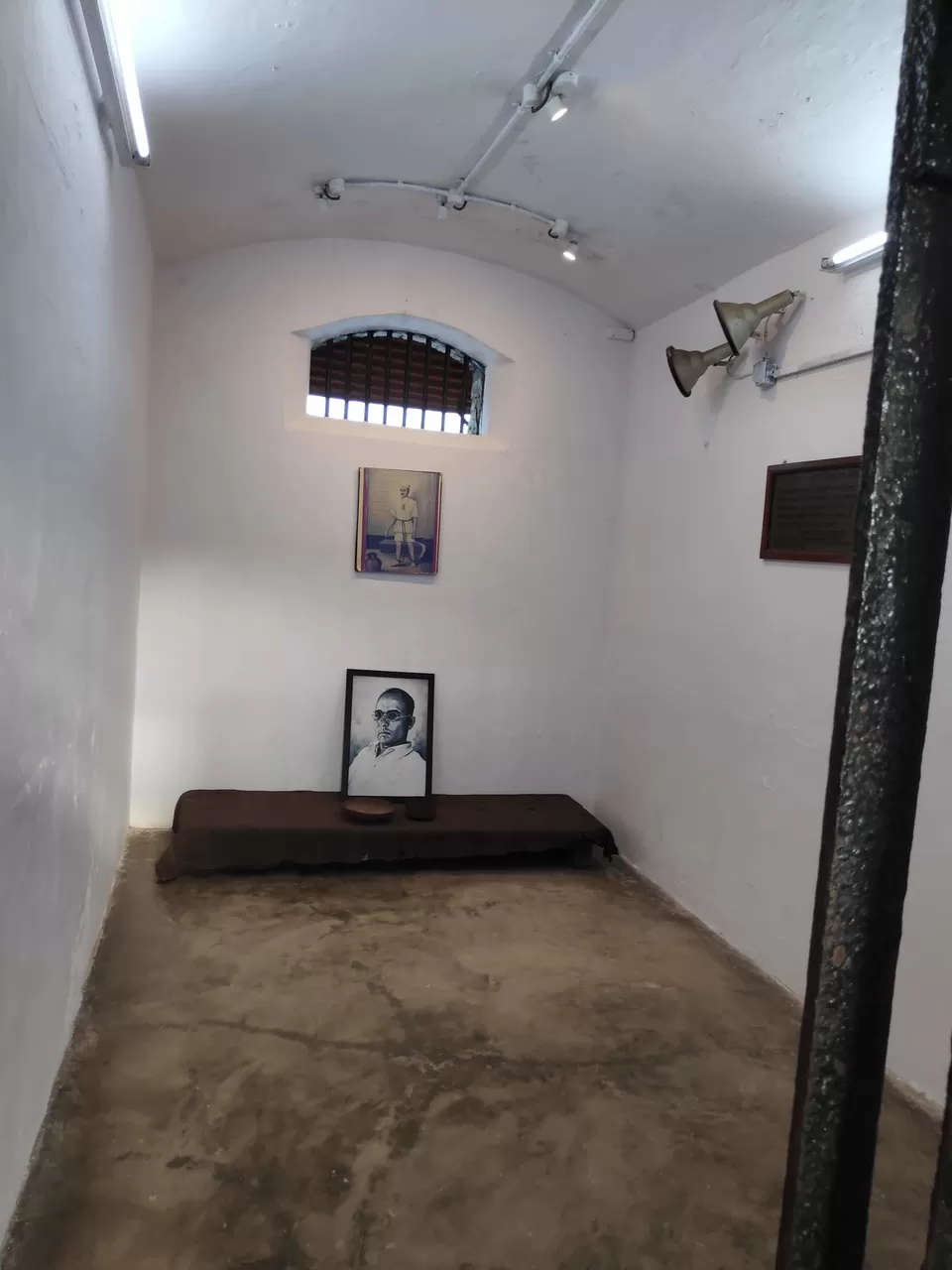 With this, we returned to our hotel and marked our last day in Neil Island.
This was short and historical day for us, we visited the great Savarkar's cell in Cellular Jail.
Next morning, we caught our flight and returned to Pune via Bangalore...
That was the end of the spectacular trip to the mesmerizing place in India which we Indian's should be proud of. A must visit place for every Indian.
The people there were very humble and were very supportive and always inclined towards cleanliness.
Let's follow the same culture and keep our surroundings clean...