Landour is a small cantonment town situated at height of 6,800 to 7,798 ft, just 5 kms east of Mussoorie. Located in the central Himalayas, this place is full of thick deodars and mist making it look a town from the Silent Valley during this monsoon time. This place will remind you of a time which has gone down the memory lane a long time ago.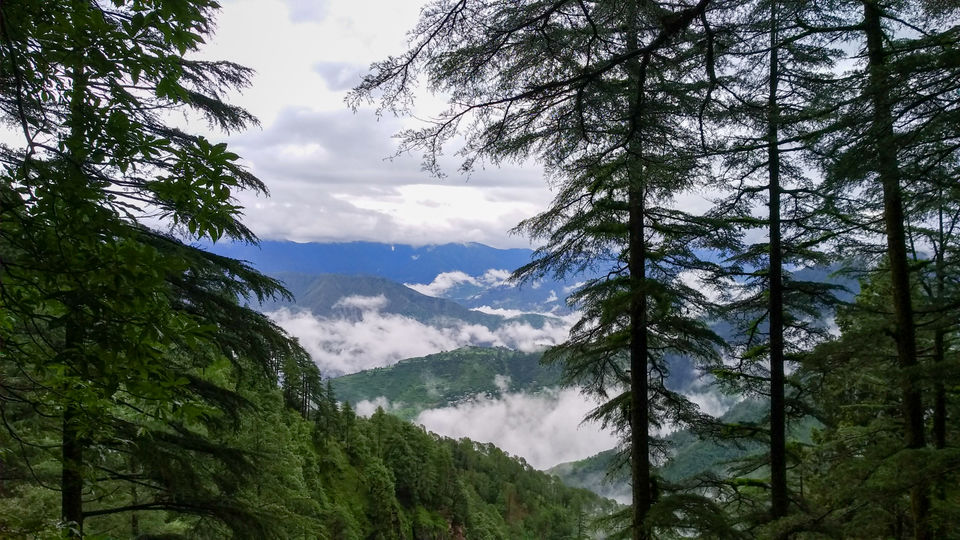 Thanks to a sudden plan as one of my college mates (Bhagyamani Singh) had to come to Dehradun and on the way he asked me to join him in Dehradun after his work and drive to a nearby hill station for a small getaway. I quickly booked the train tickets to Dehradun in Shatabdi and suggested Landour as our destination for the getaway. We (along with one of Bhagyamani's colleagues) reached Landour by Friday late evening while it was raining heavily and thus decided to explore the town the next day.
As our Airbnb homestay was located right in midway between Landour and Mussoorie, we were in a perfect spot to explore both. As we were in a mood to get away from all the hustle and bustle, we were set on exploring the tranquil Landour on our feet. Once we were done with our breakfast from the mall road, we stepped out to witness the charm of this small unruffled town.
Clock Tower
First up was the iconic Landour Clock Tower standing in the middle of the town and paying homage to the times that has bygone this beautiful town. Currently, it is mostly used as a landmark for any direction. Luckily this tower was hardly five minutes away from our homestay and so this was the first place we hit on our exploration of Landour.
Char Dukan
It was almost an hour walk from the clock tower but it was not at all exhausting, all thanks to the amazing monsoon time. Char Dukan is a row of four historic shops in Landour near Sisters bazaar nestled away from ruckus of busy streets and tourists. As soon as we reached there, the rain began to come down on us heavily and thus there were hardly any customers at that time.
To spend some time, we ordered a couple of bun omelettes & chai for my two friends and a Honey lemon ginger tea for myself and relaxed for a while by just watching the rain pouring its heart out. Apart from the bun omelettes we ordered, you can also go for banana nutella pancakes and cinnamon waffles from Anil's cafe, which can definitely satisfy anyone's taste buds.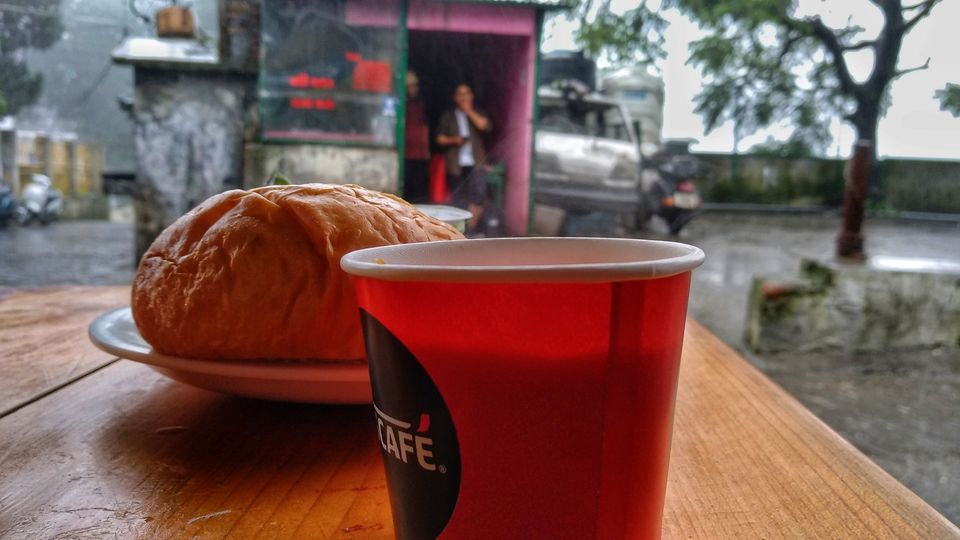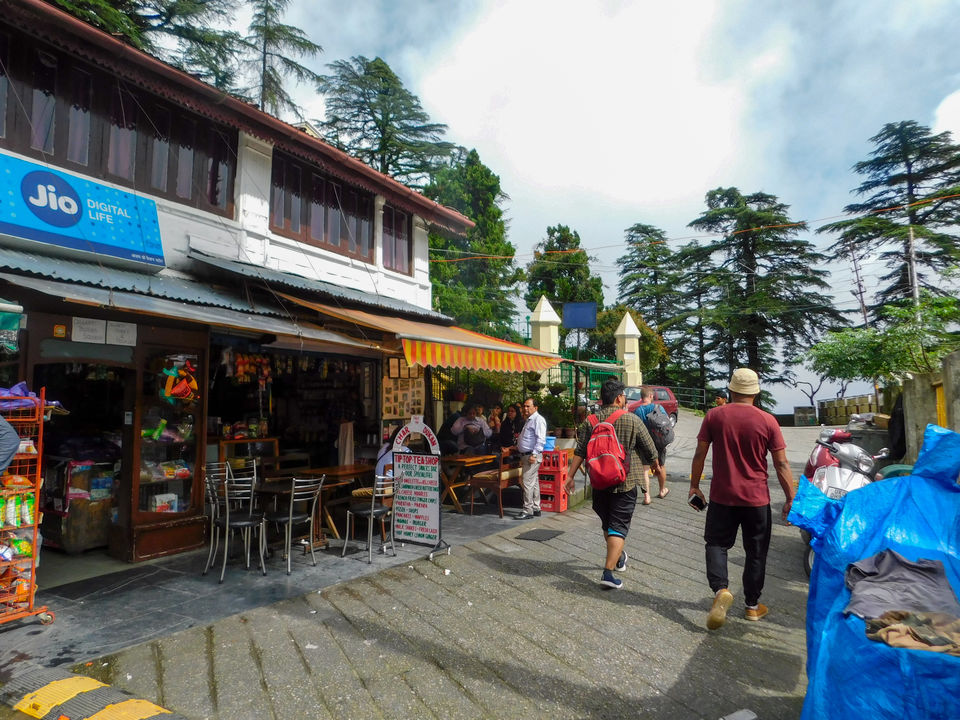 Lal Tibba
Once we were done with our food and tea and the rain subsided a little, we decided to move on from Char Dukaan to Lal Tibba which was another 10 mins walk. It is the top most point of Landour and Mussoorie from where you can get a wonderful view of both sunrise and sunset. On a crystal clear sky day, you would be able to catch a glimpse of majestic peaks like Badrinath, Kedarnath, Bandarpoonch and many others. As it is monsoon season currently, we were unfortunately not blessed that view, however the scenery of clouds and lush green mountains were too good for us to relish.
Kellogg's Church
After we were done soaking in the view of Lal Tibba while sipping on some hot coffee, we began our stroll towards the Kellogg's Church. Built in 1903, it exhibits signs of gothic architecture with classic stained glass windows. This church is named after Rev Dr. Samuel H. Kellogg who ran the Landour Language School where British were taught Hindi during the colonial time. Standing in front of this church we can still feel the charm of a bygone era.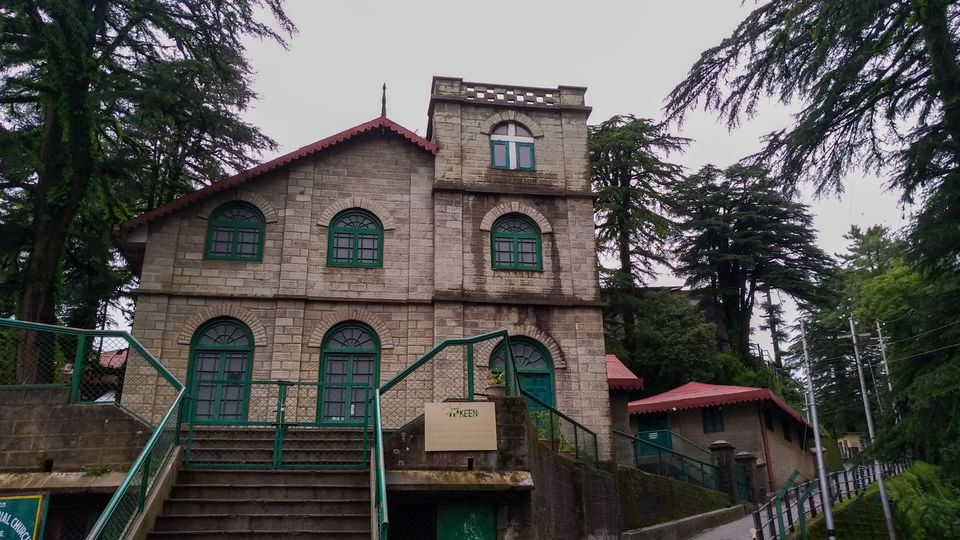 Landour Bakehouse
Another 10 minutes walk from the church and you will reach the iconic Landour Bakehouse. Nestled amidst the pines on the edge of the cliff, it exhibits a rustic ambience as its wooden decor, vintage wall clock and antique portraits which lends and old world charm to this bakery. I had one orange marmalade cake, toast and a french press coffee which were truly scrumptious and out of the world. The portions here were big enough to fulfill our hunger pangs for the afternoon.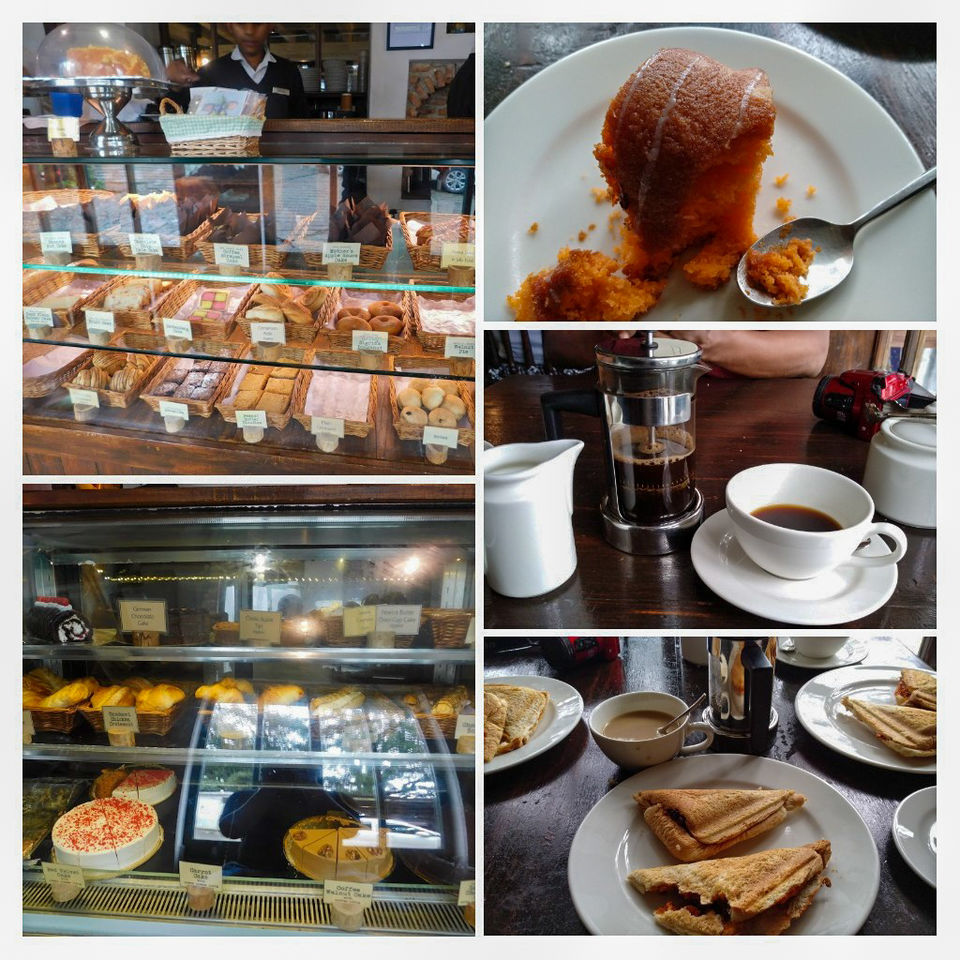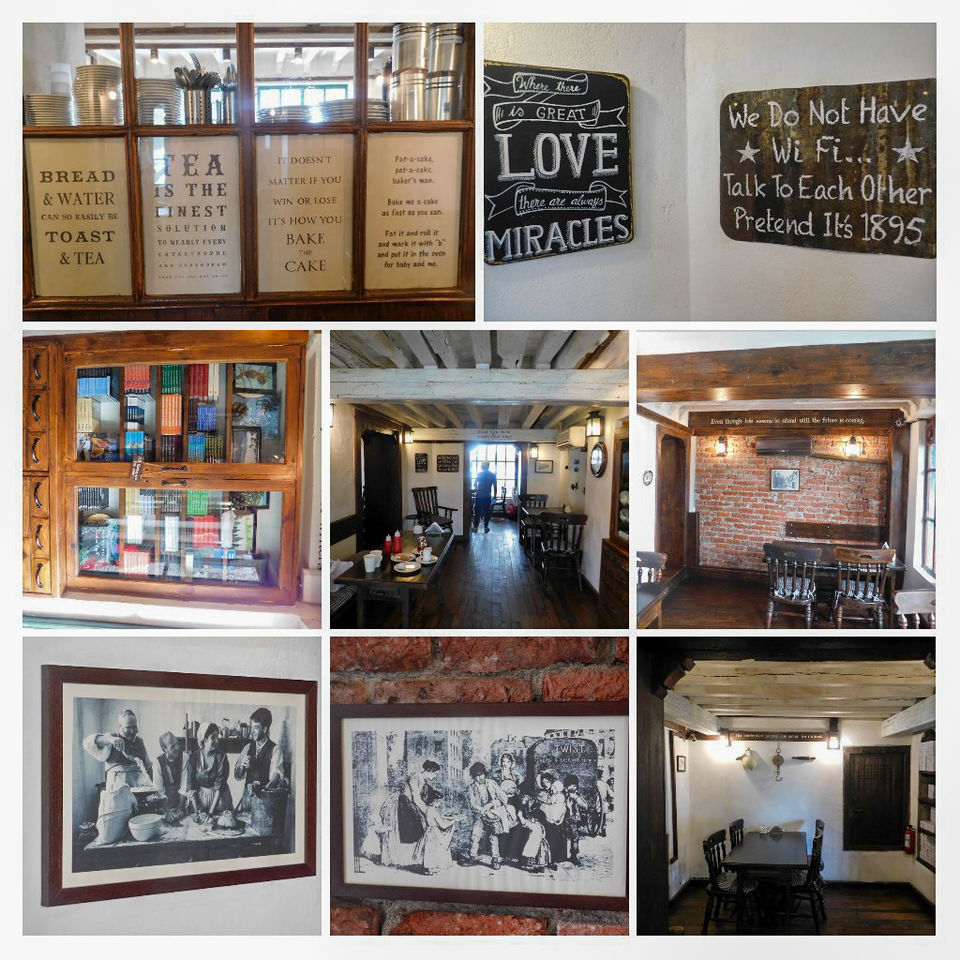 St Paul's Church
When the toast and cake from the bakehouse had settled inside our tummies, we departed for the beautiful church of St Pauls. This colonial era historic church is situated right next to the Char Dukan. It is here in the same church that parents of Jim Corbett (Cristopher and Mary Corbett) got married in 1859. This church is another stern reminder for us the bygone era which has passed us by.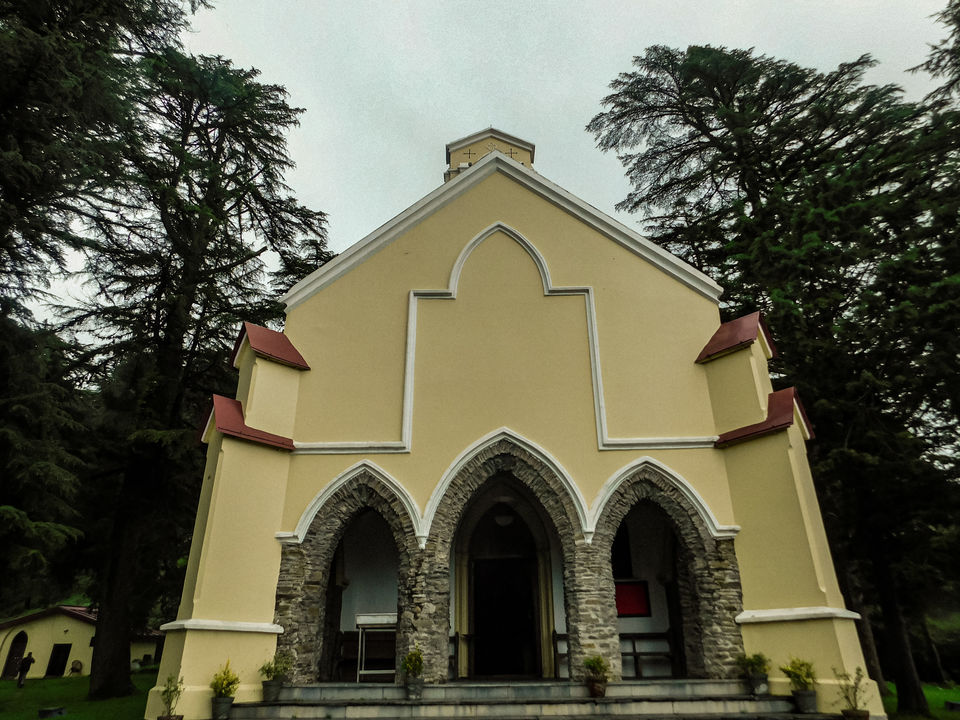 Ivy Cottage (Ruskin Bond's Home)
Ruskin Bond is that author whose stories we have read at some point of time in our childhood and the mention of his name might invoke some nostalgic memories in you. Even before we landed up in Landour, one of my primary goals to check Ruskin Bond's home and hoping for a chance to bump into him or meet him. So after spending some time in St Paul's church we finally put all our attention to find his home.
After asking a few people for directions, we finally made it to his home, however as eager we were to meet him, we didn't want to disturb him just for the sake of some photos and fulfilling our wish to meet our favourite childhood author. So we quietly took the photo the name plate and walked back towards our homestay.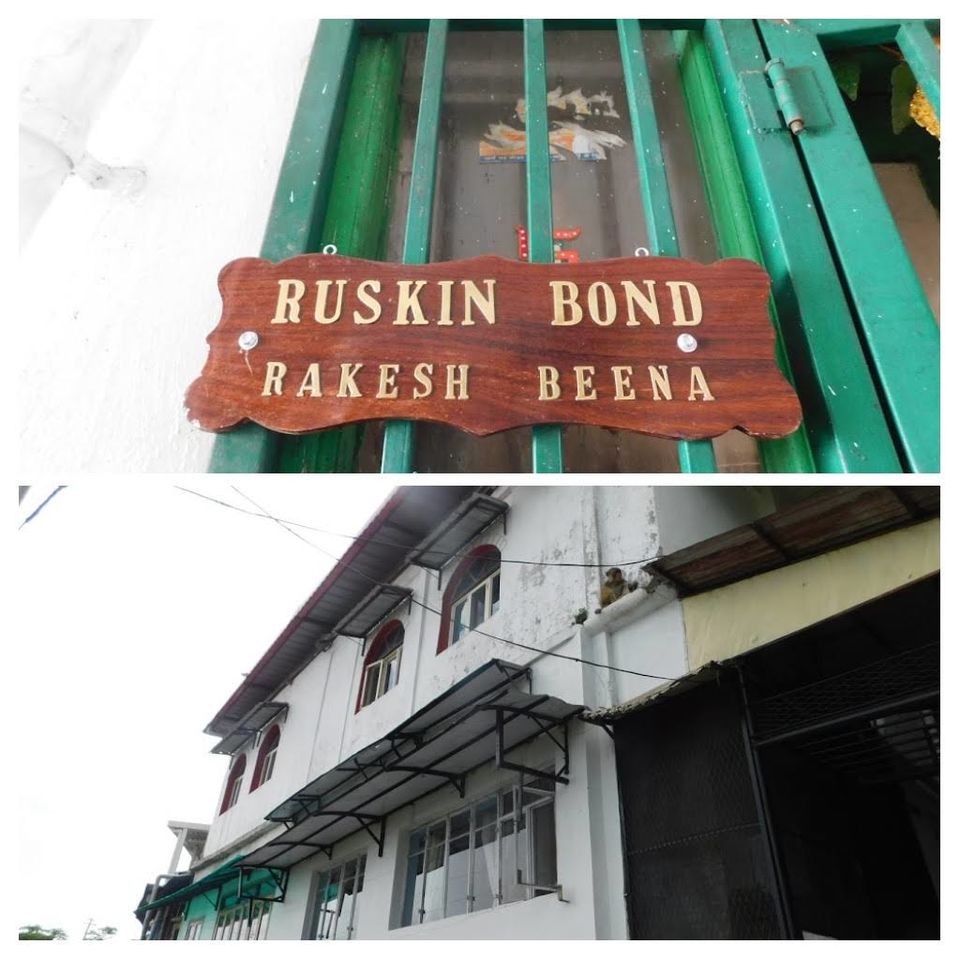 P.S - If you are in mood for lazy vacation and is more keen on discovering the place and losing track of time, Landour is the place for you. The monsoon just enriches its charm and makes the weather more suitable for lovely stroll of this peaceful town.