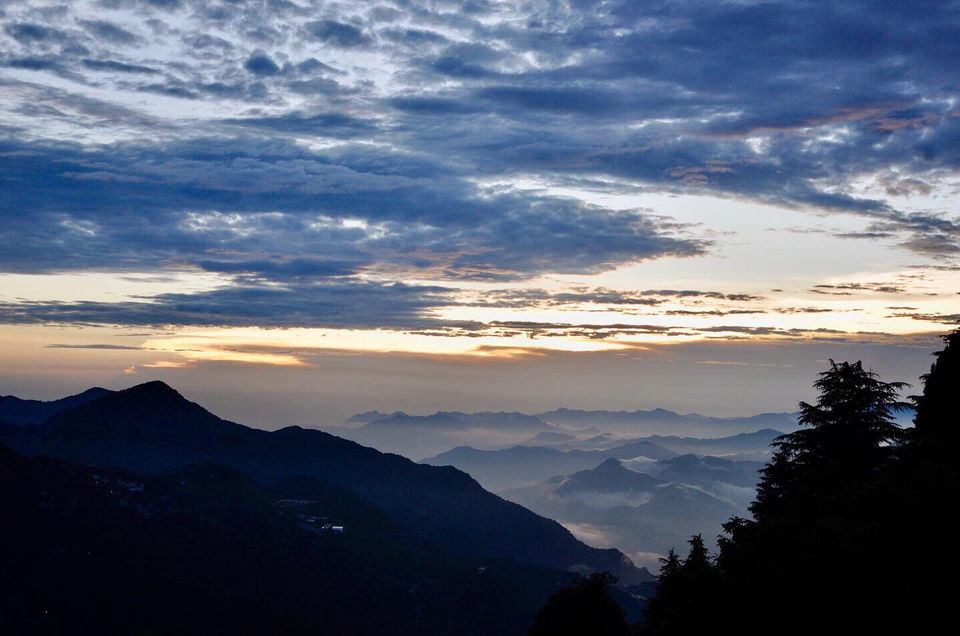 If you go up to Landour, you will find several information boards saying, "If Mussoorie is the Queen of Hills, then Landour is it's tiara". This is indeed true. Unlike It's twin hill station- Mussoorie, Landour is not as commercialized or crowded. This is because, in the pre-independence times, the British mainly kept Landour off limits for Indians by making it the military base. Currently, the government does not allow much commercialization to prevent afforestation, thanks to which Landour has not lost its charms. So here is a one day itinerary of Landour.
Planning a trip to Landour: you can either stay at Landour, or take a one day trip from Mussoorie. 1-2 days is all you need for Landour, so a trip during one of your long weekends should do.
Here is what you can do in Landour:
1. Start with breakfast and a great view at Cafe Ivy in Char Dukan area. They have both outdoor and indoor seating. Choose the outdoor seating and if you choose to sit indoors choose the one in the corner overlooking the valley.
2. The churches of Landour: most of Landour can be covered walking around. So after your breakfast, start with visiting the St. Paul's church at Char Dukan. Following this, you can walk till Kellogg Memorial church (I like this one better).
3. Lunch or walk around a little longer. If you are hungry walk till Rokeby Manor for a delicious lunch or else walk around a bit towards the Lal tibba area. But do go to Rokeby Manor for lunch. It's an old British cottage changed to a hotel and restaurant. The restaurant is quite cozy and pretty. They even have a library in the restaurant area. So feel free to chose your choice of table, but save space for desserts, there is a better place around.
3. Desserts at Landour Bakehouse: after your lunch head to Landour Bakehouse at Sister's bazaar for some desserts. This is one of the oldest bakeries and have lots of goodies. So pack some cookies and muffins to take back. I would recommend the croissants and scones. For cakes try their orange marmalade cake, German chocolate cake, or my favorite - the rose and almond cake. I haven't come across too many rose cakes which taste nice, so this was an exception, and a very good one.
4. Once you are at Landour Bakehouse do drop by at Prakash stores situated next door for some great homemade peanut butter, jams and pickles. Prakash stores also own a handicraft and handloom store nearby if you are interested.
5. Sunset at Lal Tibba- take a long walk to Lal Tibba sunset view point. The walk has many scenic viewpoints so keep your cameras ready. You can check my pictures if you would like. There are 2 cafes here- 1. klick cafe- which is a new cafe and does not charge money for its telescope viewing. But I think Lal tibba binocular cafe has a better view, although they charge INR 50 each person which is valid for the entire day.
6. Fancy some tea and evening snack after sunset? Head back to Char Dukan (you would anyway cross this place) for a perfect evening snack of tea, grilled sandwiches, pakoras, maggi, momos, crepes or waffles.
If you are staying in Landour or visiting for a second time, do visit The Claridges Nabha Residency as well. I haven't included it in the itinerary because the ones mentioned as must see places.