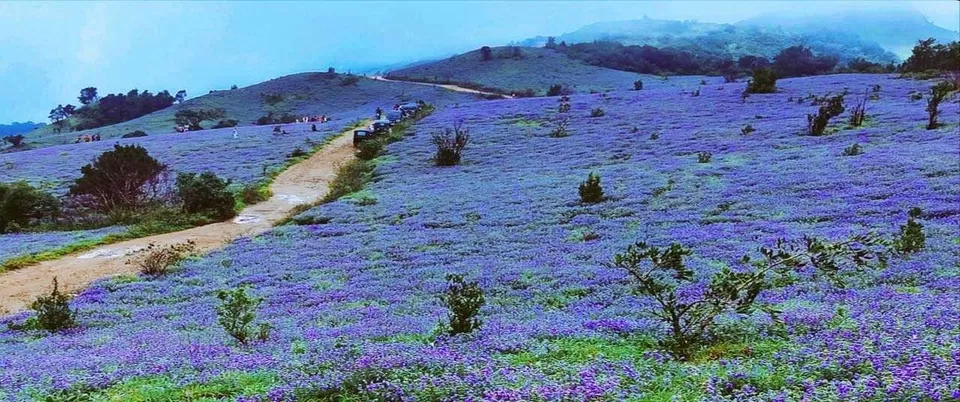 It's called "Neelakurinji" or "Kurinji".
"From "Once in a blue moon" to "Once in a Duodecennial!! Confused? Duodecennial means once every 12 years (you all learnt something new today 😊). This is the First Time that the flowers have blossomed in such a vast expanse in Karnataka!!! So, please of and in Karnataka, what are you waiting for!! Head to Chikkamagalur to experience this "Once in a blue bloom".
Kurinji or Neelakurinji is a purplish-blue flower, found in the shola forests of Western Ghats in Kerala, Karnataka and Tamil Nadu that gets its name from Tamil neelam (blue) + giri (mountain). Shola is the local name given for patches of stunted tropical montane forest prominent in rolling grassland of the valleys of South India, largely in Kerala, Karnataka and Tamil Nadu.
Kurinji, which is usually 30 to 60 cm in height, flourishes at an elevation of 1300 to 2400 metres. Of the 250 species of Kurinji that is found across the world, 66-67 are endemic to the Western Ghats.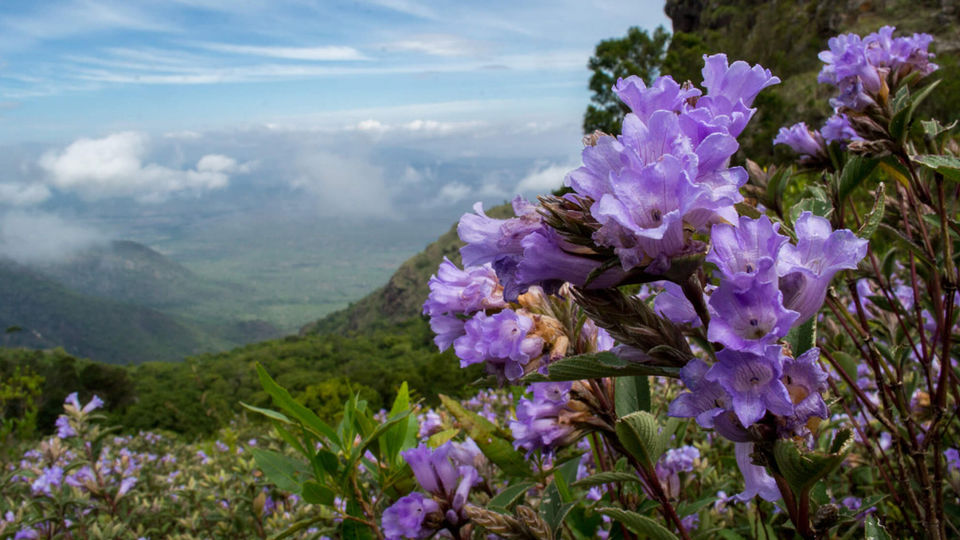 What is the flowering season?
Blooms in the first week of August. Among the different species, Strobilanthes kunthiana blossoms every 12 years, Strobilanthes cuspidatus blossoms every seven years and Strobilanthes mullayanagiriensis and Strobilanthes bislei takes eight to 16 years to mature.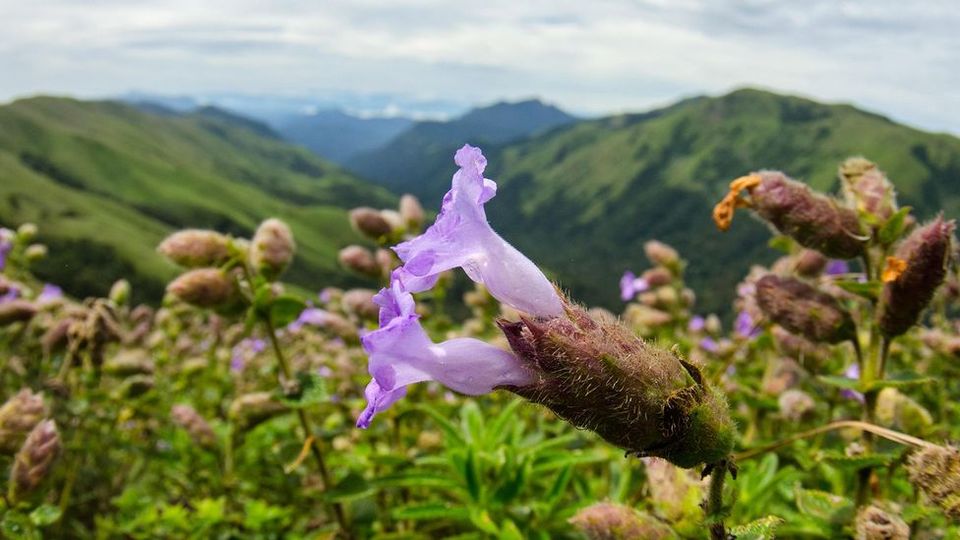 Where are they found?
Kurinji spreads like a purplish blue carpet over Anamalai Hills, Cardamom Hills, Nilgiri Hills, Palani Hills, Kudremukh and Chandra Drona Hill Range in Babadudangiri, Chikkamagalur.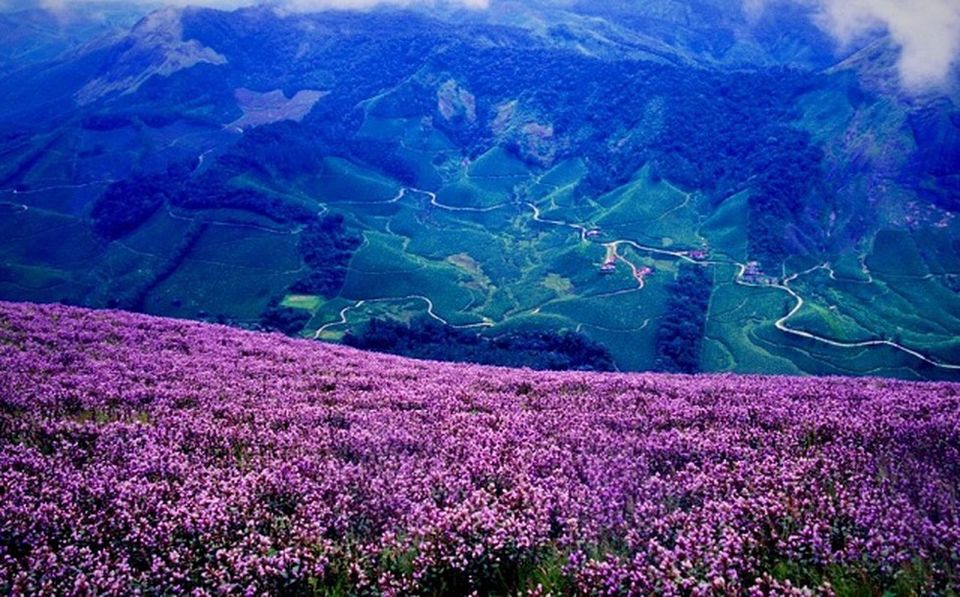 Best Time to Experience This Blossom
Between August to October.
P.S. - Check which year it last blossomed in every mentioned place before visiting.
Best Place to Experience the Blossom
Kerala but there are isolated blooms in some places. But this year (2022) Chikkamagalur has witnessed the vastness as never seen before!!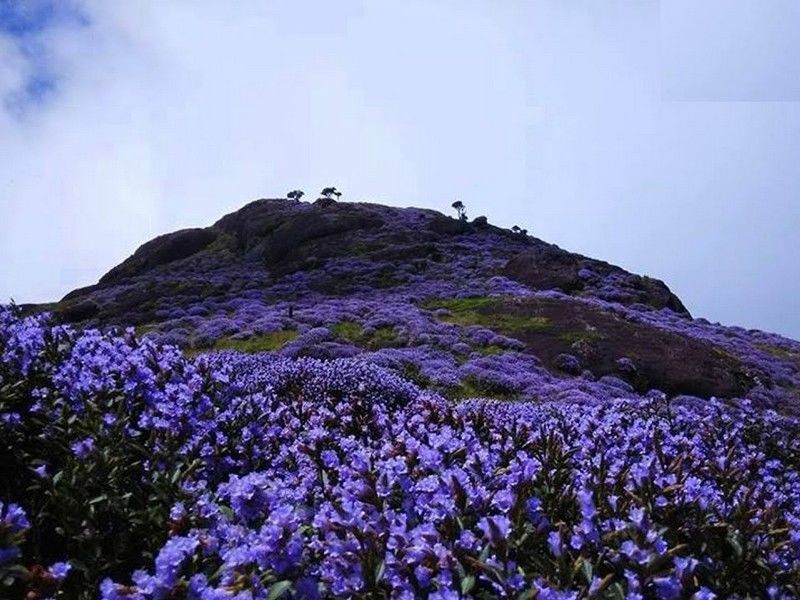 Things To Remember When Visiting the Blossom Sites
• Private tour companies also offer chopper facilities to those to want to get an aerial view.
• This is a part of our ecological heritage, so we need to respect that.
• There are conversation programmes in place to protect these rare species. So, do not pluck the flowers.
• Try not to trample the plants.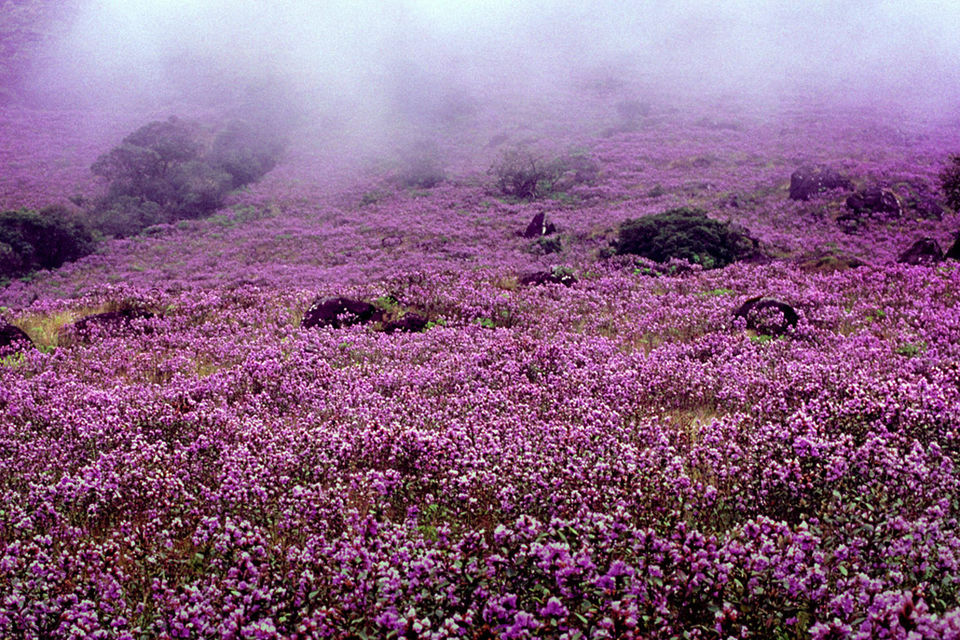 Rarities like the blooming of the Neelakurinji is nature's gift that we should appreciate and respect as tourists. With tourism contributing heavily to the economic growth of the country, it is up to us to be responsible so that future generation can also experience nature's fascinating artistry.
Do you agree?
Follow this space for regular content on travel, cuisine, transport and all the interesting out-of -the-world experiences that you can indulge in!!! Be a part of the largest online community of travellers on Tripoto's Facebook page!