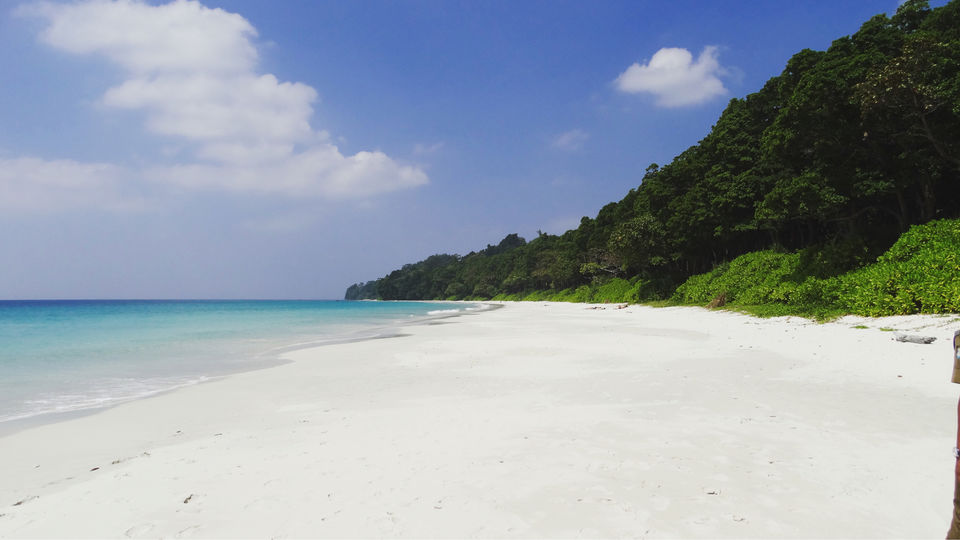 Ahem! Here I start , so breakups are pathetic yes definitely but this breakup of mine made me a solo traveller- "the backpacking route" and glaaaaaad I took this route. About Andaman? I have two words - SOUL CLEANSING!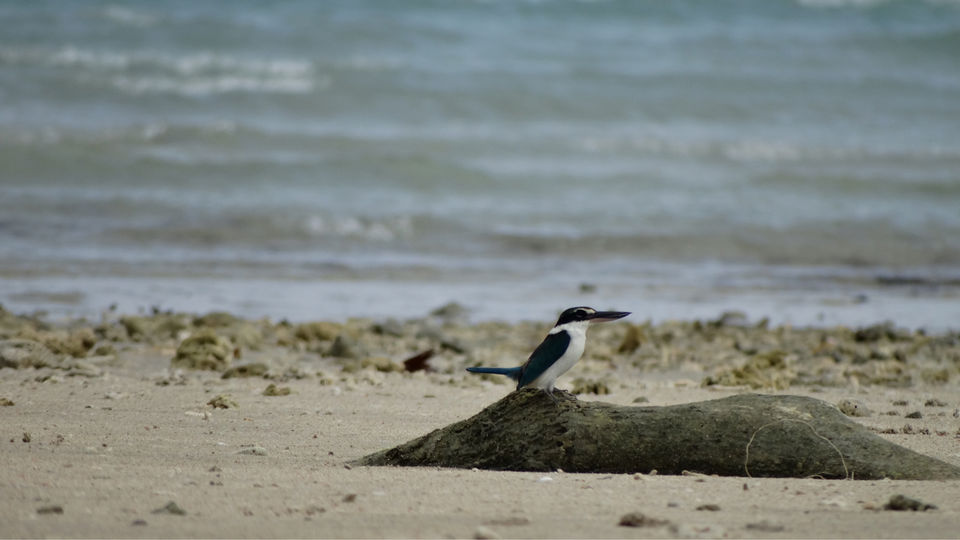 So this was the day for my most awaited adventure. Checked in from Bangalore airport to port Blair!! butterflies in my stomach , sitting in the aircraft and wondering if I made the right decision. Flight took off and after four hours and forty five minutes I reached port Blair! - oh it was a day time flight so I got to see incredible views from the top when approaching port Blair - when I say it's incredible it is INCREDIBLE!!. I then hired a cab to the hotel . Oh wait pause- I am a budget traveller so don't expect taj hotels and stuff . Ok getting back - it was almost evening by the time I reached the hotel so the only option during that time was "Rajiv Gandhi's statue". Although the name doesn't sound intrusive but the experience !!! Imagine you are right in the middle of the ocean and the winds hit you like there's no tomorrow! , it was soothing.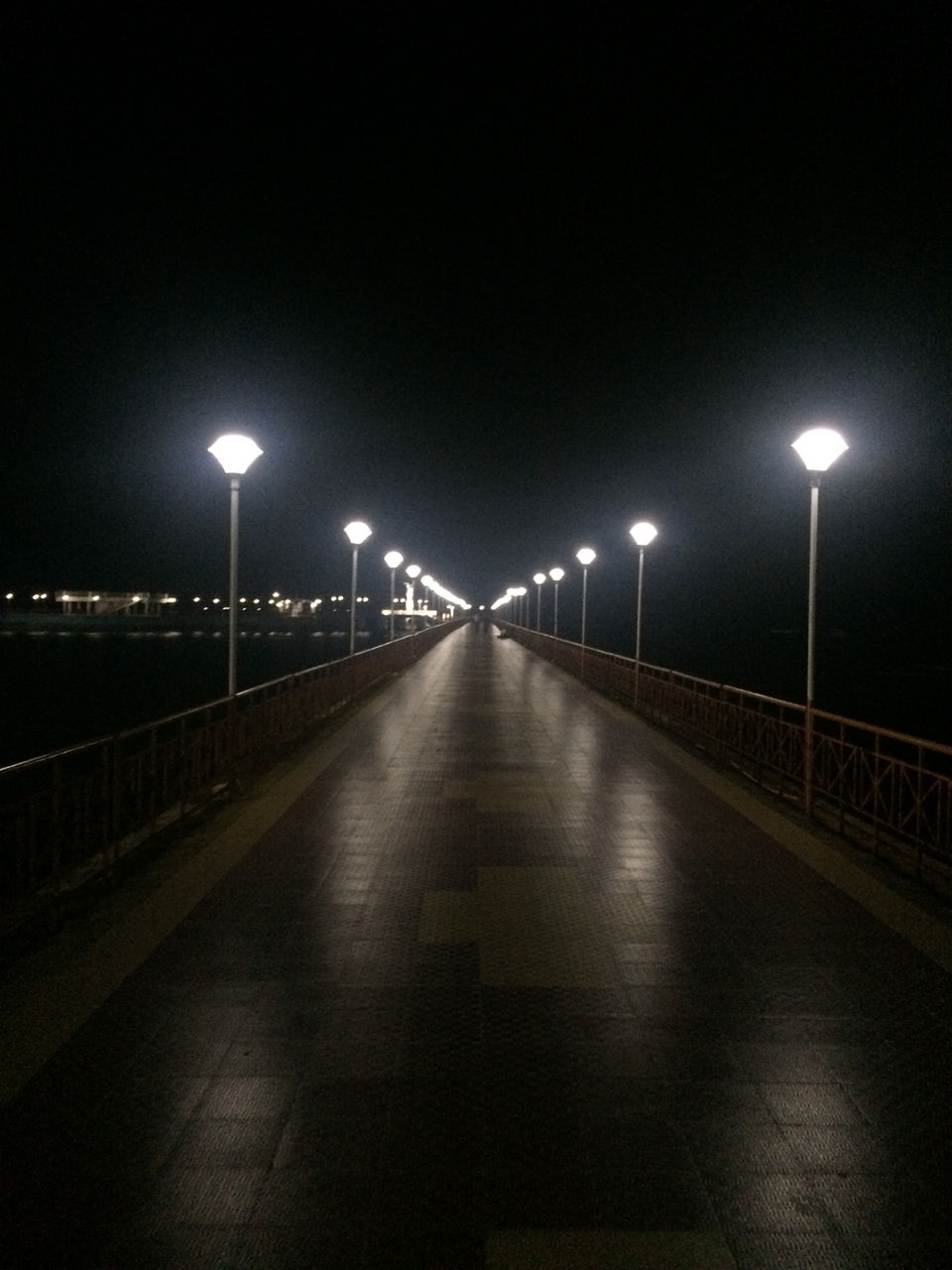 Journey to BaraTang island-
Quite a controversy this one - the road connecting port Blair to BaraTang island is called the Grand Trunk Road- this road cuts right through the heart of a tribal civilization named "The Jarawas". A little bit on the history ? Tribal civilizations were always present in Andaman namely the Great Andamanese , Jarawas etc. wayyyy back aging to the British era but they never came into the limelight but once this road was built ,the war started where the Jarawas were fighting for their place in the heart of the jungle with a strictly do not disturb sign. Getting back- so In order to reach BaraTang island the army will take us through the heart of the jungle for this I had to be present near the check post of the GT road at 5 AM and the convoy of around 250-300 vehicles go into the forest at a time with army supervision. Because it's a protected area taking photos was strictly prohibited - after reaching BaraTang island the limestone caves! Daaamn these are no less than art where Picasso will also be to shame . Which took about 2000 years to build itself — The gods must be crazy ? Ooooh you bet .
The Mud Volcano
Ever seen mud in a liquid state splurging out of the earth? No ? Oooh You are very close to seeing a miracle then -aaa who ever you are . Not an everyday sight ,one of the rarest phenomenon anywhere on planet earth - we have it in our backyard and the best part ? It's super active ! - phewww this made me tired and so the day almost comes to an end with the convoy escorting us back to port Blair.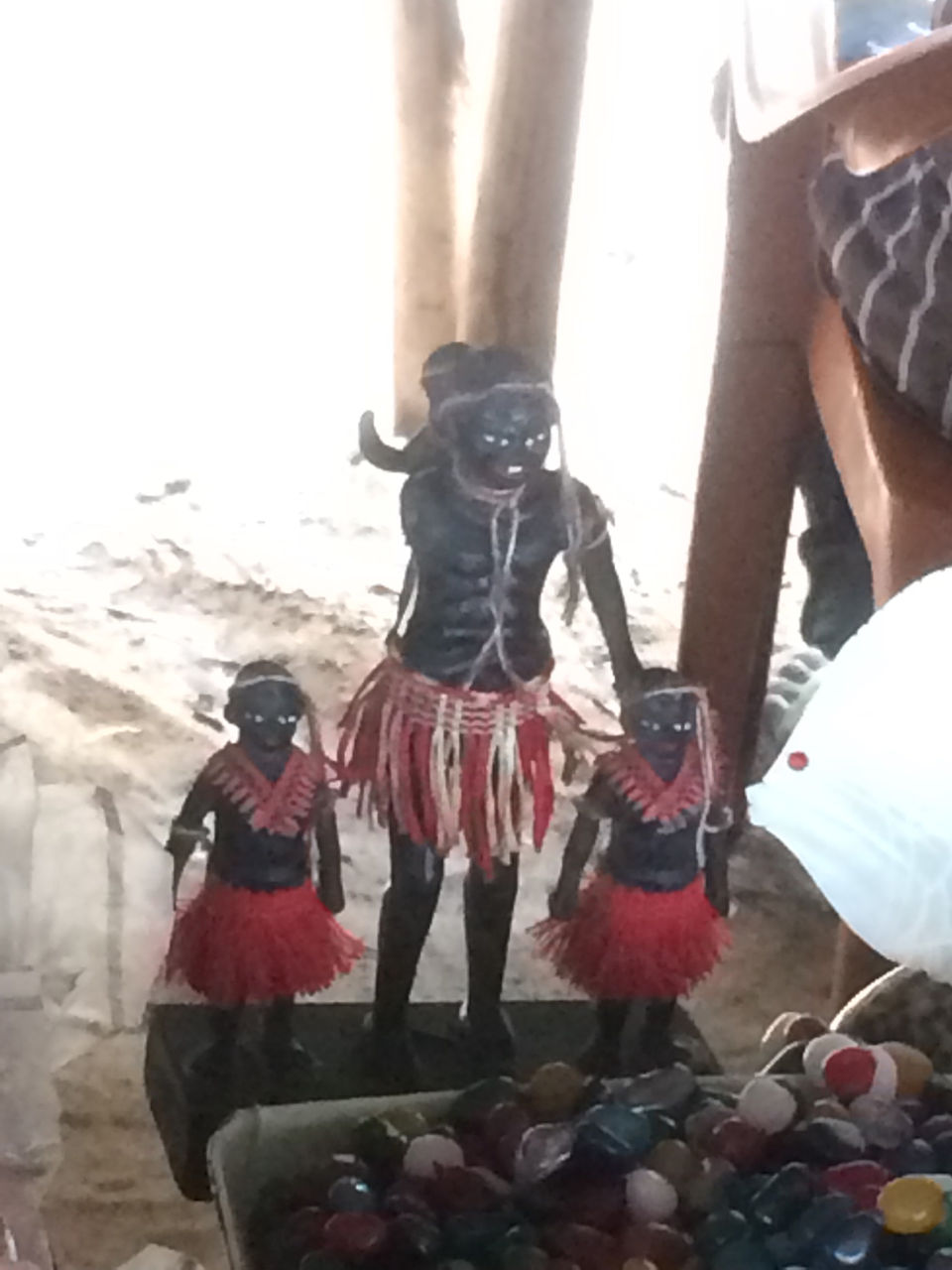 Havelock island
Sorry for the late spoiler , this is where you get to travel in a cruise . Green ocean and the Makruzz are the options for traveling between port Blair to Havelock and from there to Neil island or directly from port Blair to Neil island. Make sure you are booked in advance because these guys are always in demand . So I take a cruise which by the way I did book one month in advance to Havelock island and from there to Niel island . From the so called "kaala paani" to the serene mystic transparent waters the journey is all worth it . This is where one will find the all famous Radhanagar Beach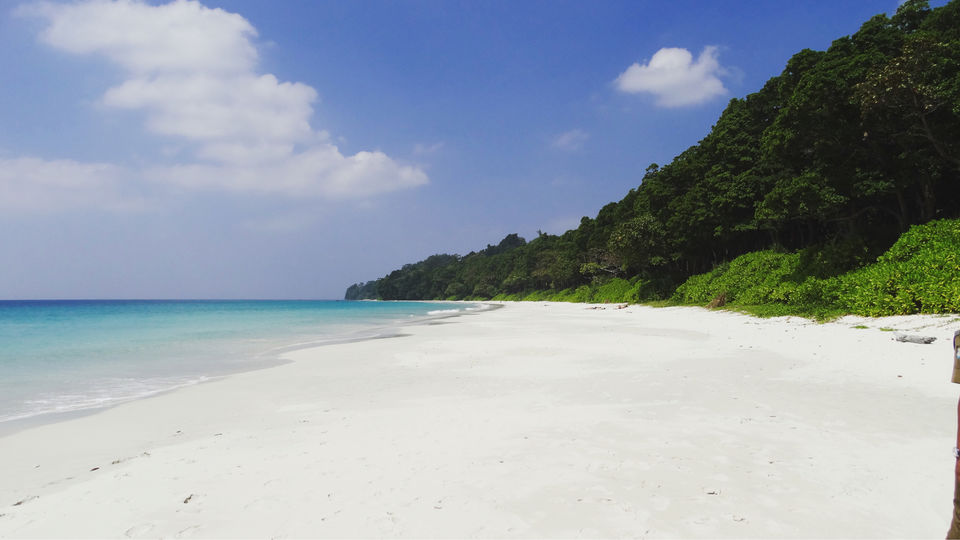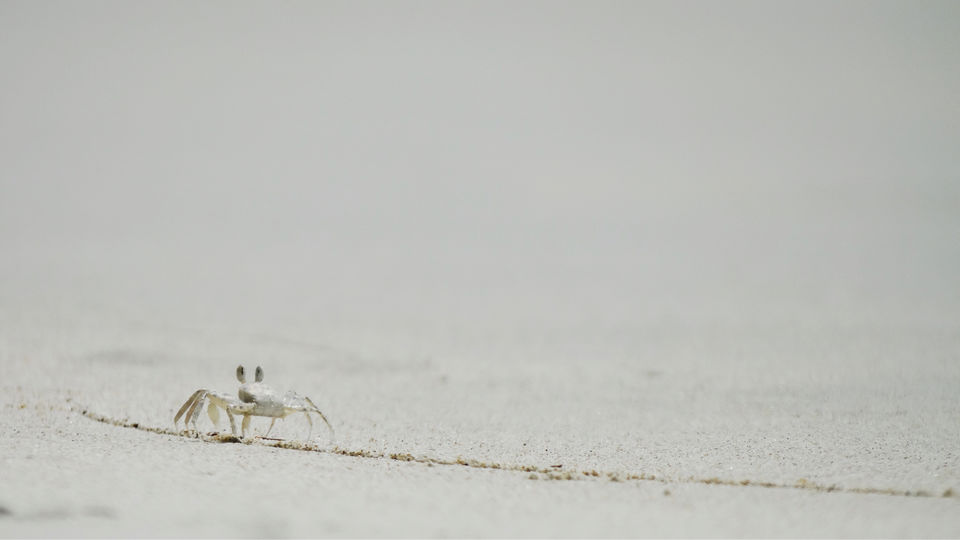 When you are here , make sure you travel the whole stretch because when you reach the other side? You will know why is it really called the hidden pearl!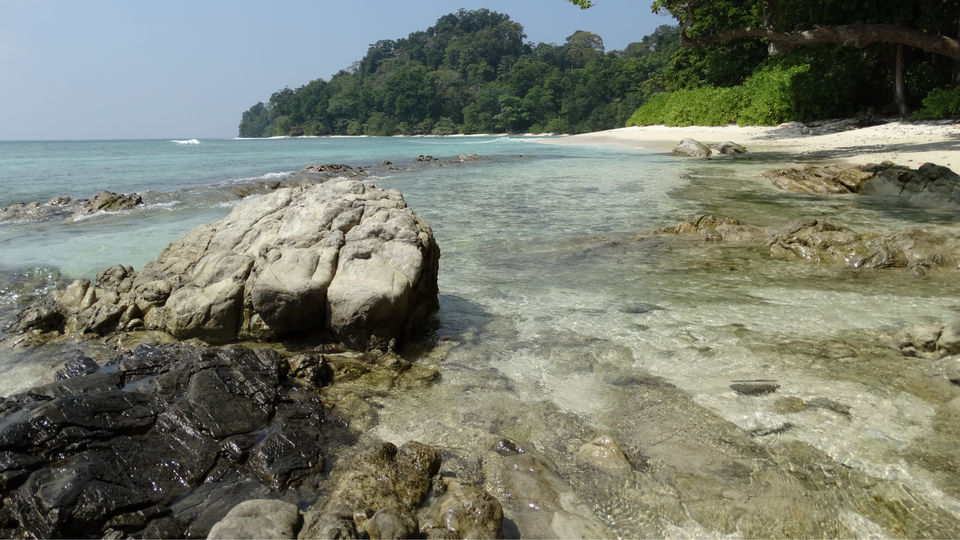 Oh not to forget about the food !? If you are a fan or not a fan of sea food , The food on the sea shore is a treat to your taste buds!. But ya if you want some rice and dal ?? Aah make sure you are spending a whole lot of money on this because the rice is imported from India -if you know what I mean!
From Havelock another 15 min ferry got me to elephant beach .SCUBA DIVE!! I didn't know swimming until this moment where I decided aaah let's do this!! . The underwater life is described one of the best in the world!. Be sure to try it if you are here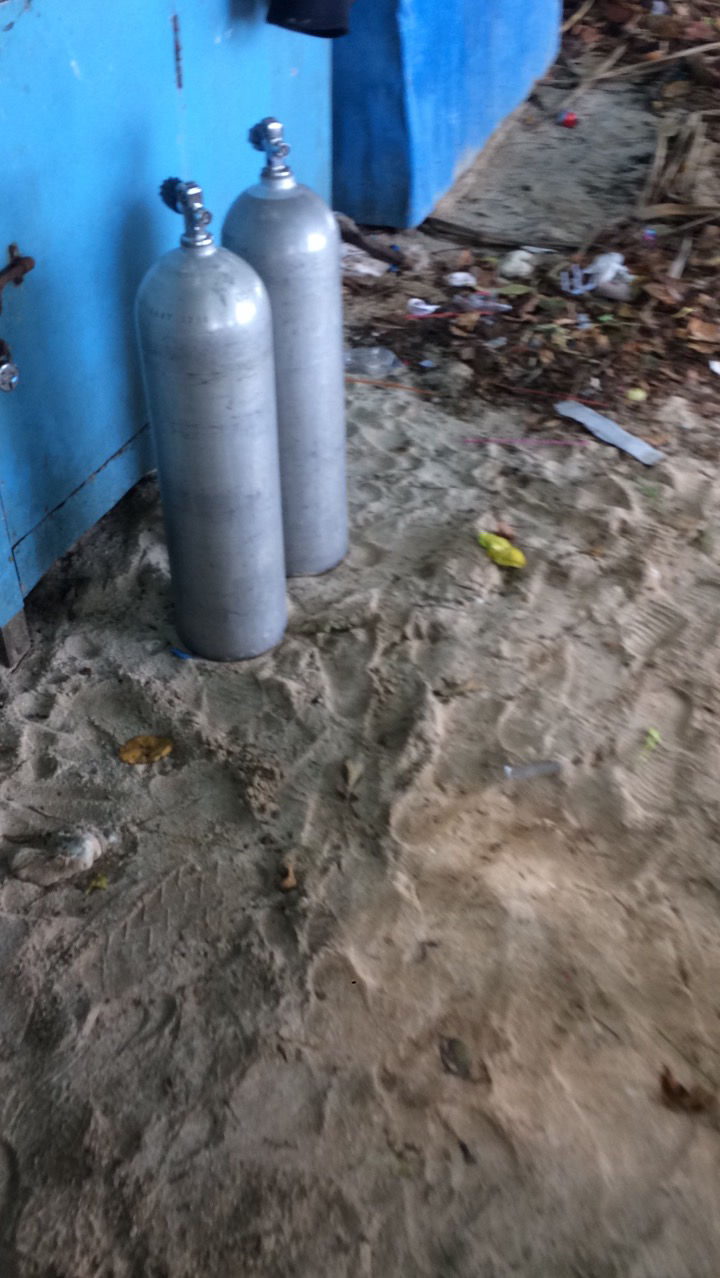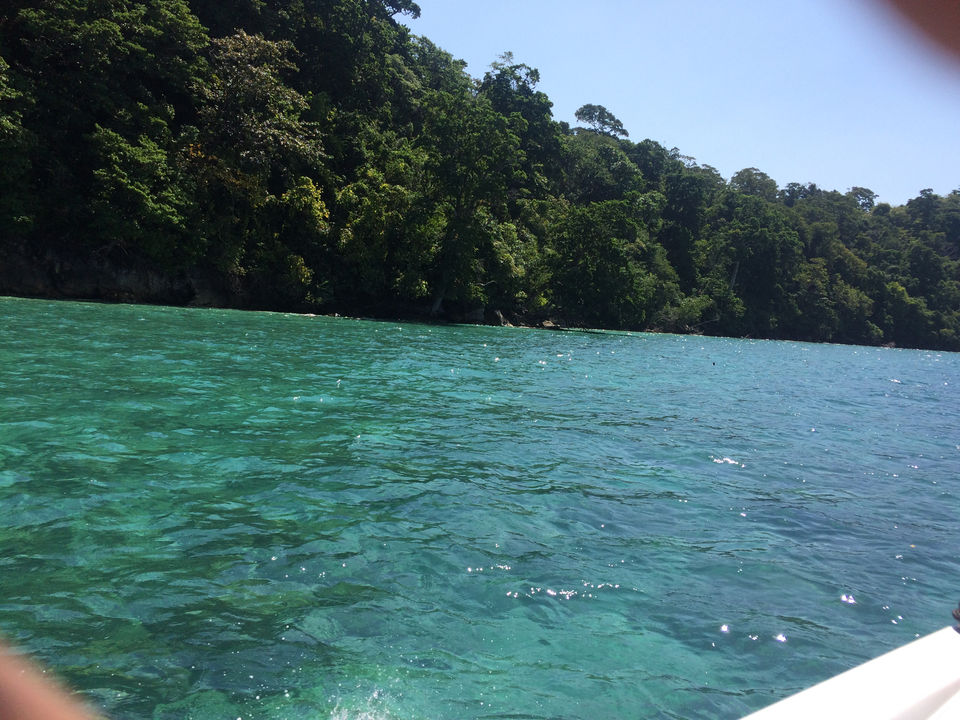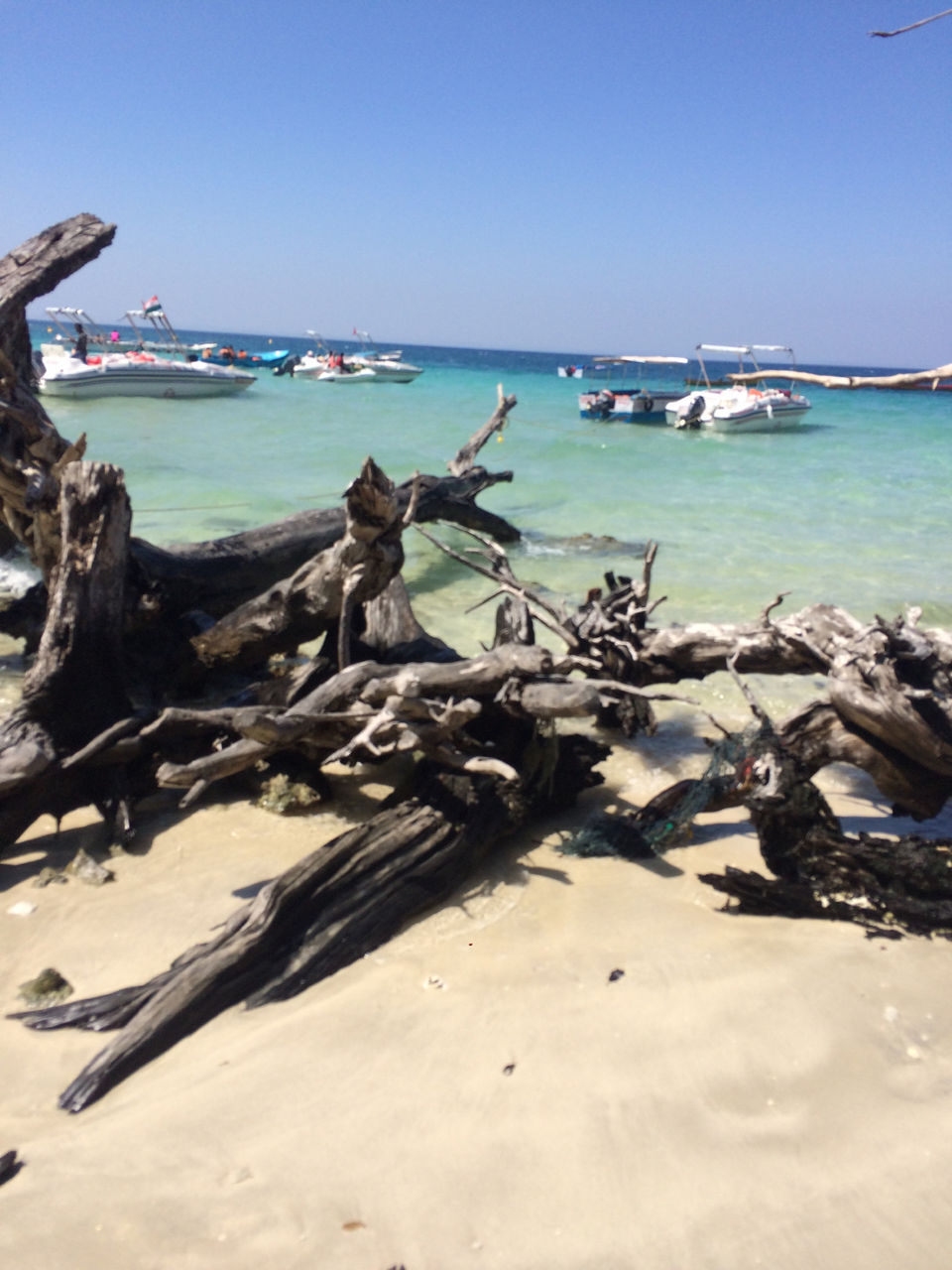 Havelock to Neil island
Neil is the smallest island of the lot !, but hey if you are a solo traveller , this will be the best time for yourself , for you can explore the beaches and the sea life on the sea shore . What I found interesting would be the bugle rock which comes alive on low tide and what I saw during low tide where the aquatic species were there right in front of me . Although it felt a lil weird at first but was worthwhile . This island is built on a part coral reef , so I took the leisure of glass base boating - the base of the boat is transparent and the corals will be seen below , quite an experience eh ? Hmm hmm ?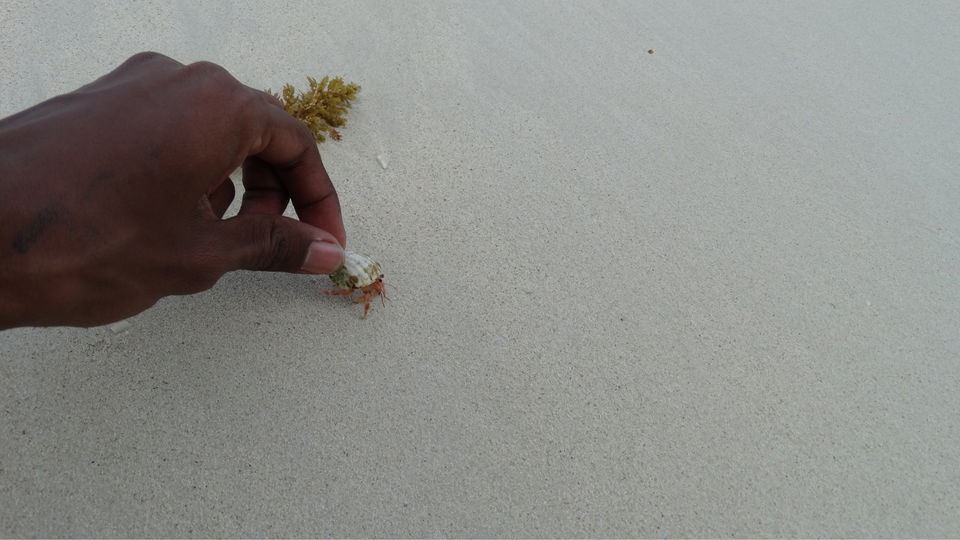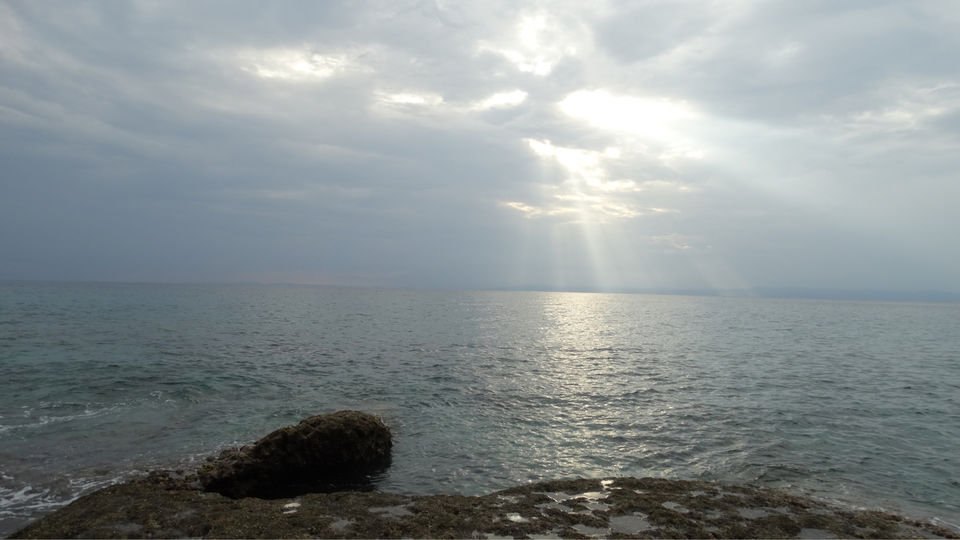 Day 5
Neil to Port Blair
It was time to leave the islands behind me , with lot of memories . God bless Mother Earth for this beauty ! I reached port Blair around 11 AM. In port Blair which ever turn you take will take you to a new era of adventure all together , such was my turn to Chidiya tapu, this ones a trekking place which is infested by the all famous crocodiles , this trekking place is through the mangroves so you might be in luck if you get to see a croc on your way , I had to trek for almost 45 mins to the lighthouse. For a moment I thought "oh heaven lords, what have I got myself into" but once I reached the top the view was mind boggling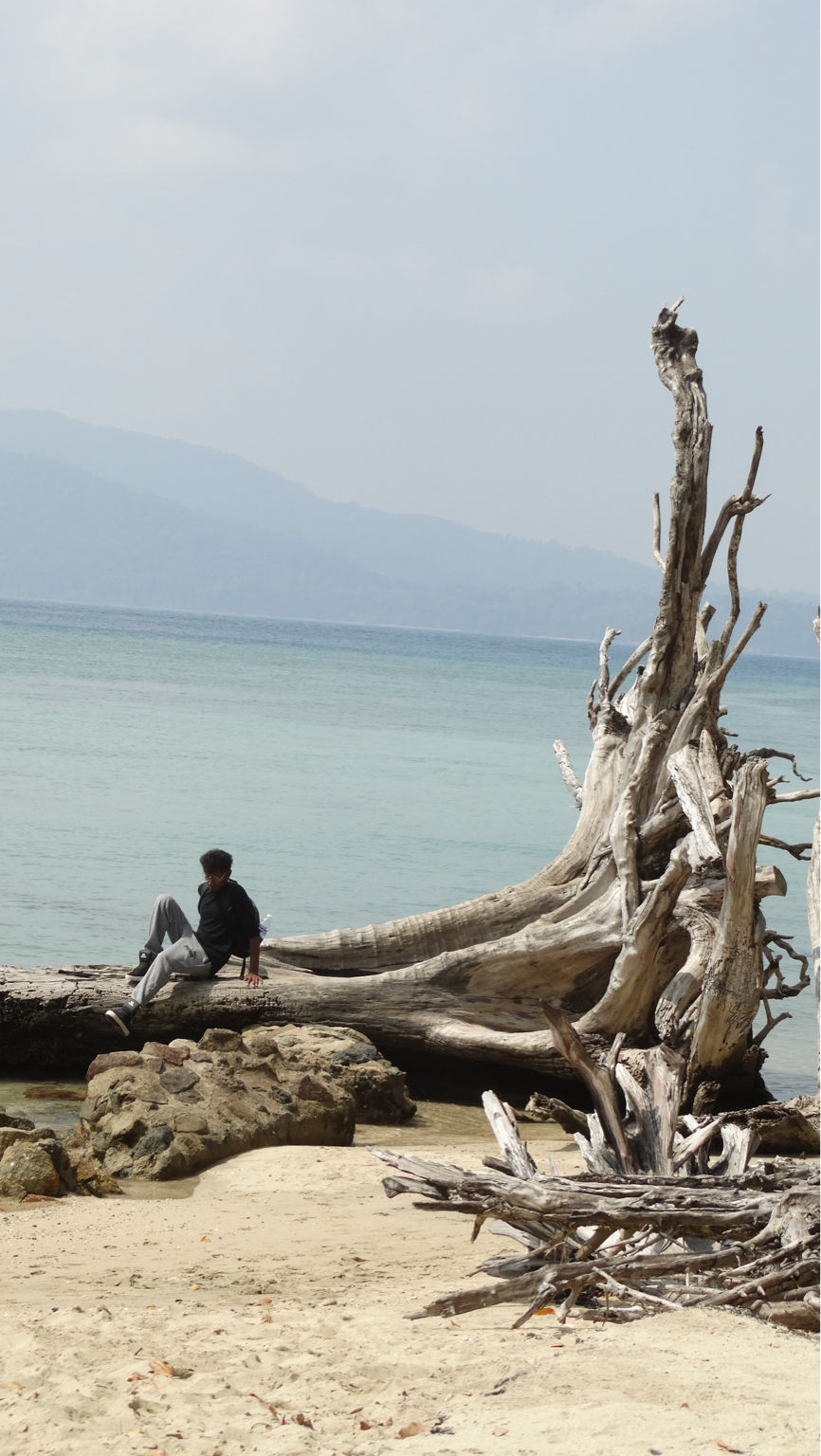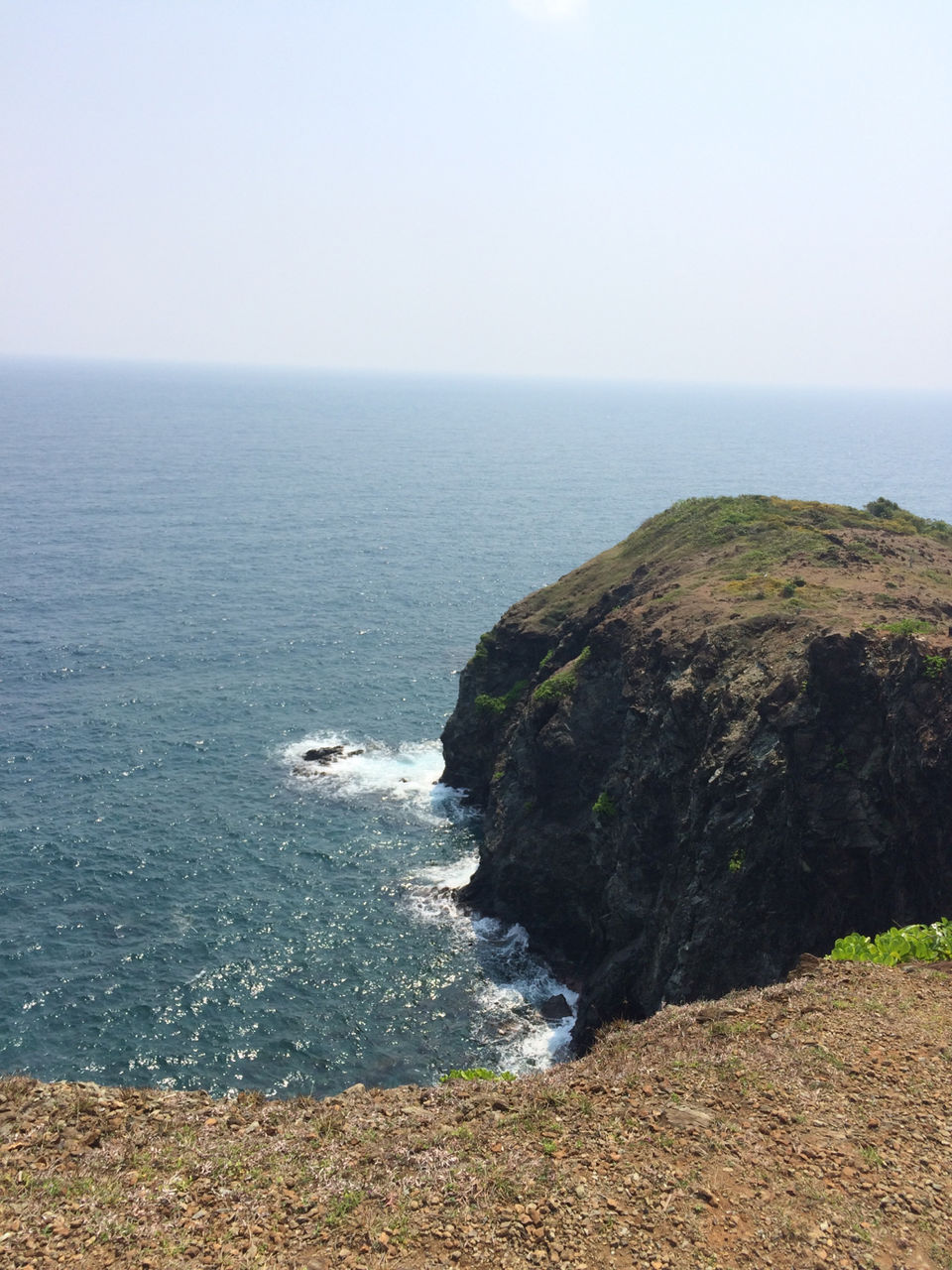 I come to Andaman and not visit the all famous cellular jail ?.aan Aan sooo not happening , but first took a ferry to Ross Island which is about 10 mins ferry from port Blair . What's there in Ross Island ? - Ross Island was the official marketplace for the British and port Blair was where the prisoners were kept , it's said that there was a pathway which was connecting port Blair to Ross Island where one could walk and go but that was during the time of the British. It was almost noon and the people there are very accommodating, more like one large family on one Island, in fact my lunch today was at one of my friends place whom I had met there (thank good for rice finally) . Then came the cellular jail , this had to be the show stealer - the patriotism feels which I got after the whole story was done was impeccable! - hmm hmm feels
Day 7
Did some shopping aaaand back to Bangalore! . A word of advice - make sure you don't pick up any souvenirs from the beach directly - it's banned and also "what happens in Andaman stays in Andaman"
Now for the big question - how much will it cost ?
For me it came up to - 25k , it can be again less based on the itinerary you choose and the time you travel
#wanderresponsibly #dontuseplastic
For more - follow me on Instagram @not_your_deskjob_guy
Frequent Searches Leading To This Page:-
best places to visit in andaman and nicobar islands for honeymoon, andaman nicobar cheap packages, best places to visit in andaman for honeymoon, andaman tour package from chennai by ship, andaman and nicobar islands best tour packages