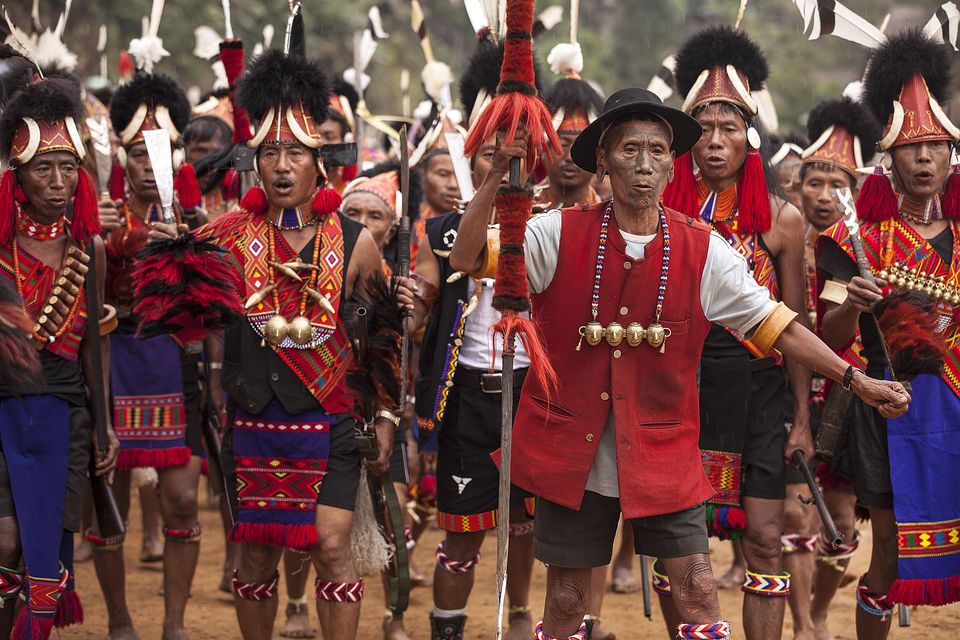 Connect with me on Instagram , Facebook , Twitter
In the remote hills of northern Nagaland, the Konyaks have long held a reputation for being fierce headhunters. To bring home the enemy's head was a major life event, celebrated with a grand reception and a facial tattoo for the worthy warrior.
Tales of their bravery have travelled far and wide, and yet, the Konyaks have kept their distance. Till the 1970s, anyone keen to explore their lands would need to walk all the way from the plains of Assam to this rugged mountainside. This isolation kept their culture intact.
However, once roads were built, change came swift. Missionaries persuaded the Konyaks to give up the animist practices in favour of Christianity. Also, as the younger generation drifts towards international influences now, the old way of living is fading.
You can still get a peek into their unique way of life at the six-day spring festival of Aoleang Monyu, currently underway till 6 April 2017. Celebrated after sowing seeds in the jhum fields, it's when the people of Mon come out on the streets, dressed in traditional regalia, some flashing their weapons.