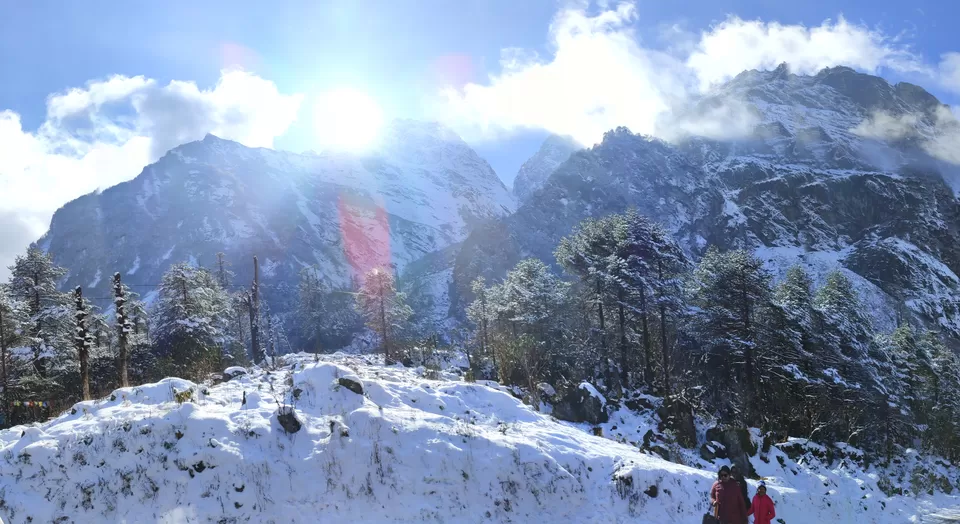 It was the time to say goodbye to the year 2021 and welcome the New Year 2022. If you notice, then December is the best month of the year, especially the Christmas time when winter is about to enter or has entered many parts of India. We were very excited to welcome the prosperous year with great enthusiasm. Not only me and my colleagues, but I think the entire world was eagerly waiting to welcome 2022.
Like everyone plans to celebrate their holiday season, we also thought of celebrating this year by visiting a hill station. I am fond of religious places and have visited many during my trip to Daman and Diu. To a surprise, this year was going to be different in many terms. So my colleagues and I planned a trip to celebrate the New Year out of the city. The decision to fix a place was difficult as there were multiple locations. Some of my friends suggested Kashmir and some suggested Manali.
How Did We Decide The Location?
We fixed Kashmir but almost every member of our group did not agree because of uncertain reasons. The ongoing debate to select a location resulted in the selection of several locations like Rajgir, Lucknow, Indore, etc. However, these places were rejected as most of the members were interested in visiting a unique place like any hill station. We got into big trouble fixing a particular place for our trip. We landed to a bad confusion on choosing a specific place that everyone could agree.
At last, we realized how we can forget the north-eastern states. They are close to our state and blessed with immense natural beauty. So finally, we decided on "Gangtok - The Capital of Sikkim" for our trip but we were not sure of how many members would agree to that. But it was unexpected that everyone agreed and Gangtok was finalized. After a long discussion, we fixed the date for the last of December. After everyone was comfortable with the place and the confirmed date, we set 24th December 2021 as the date for the trip.
We Booked Tickets To Gangtok:
After confirmation from the members, we booked the tickets for ten people. We checked seat availability on the train and got disappointed as all the seats were booked. Then we checked bus tickets and were happy to see the seat availability. Finally, tickets were booked for ten people from Patna to Siliguri in AC sleeper coach of Shri Krishna Rath Bus for 24th December 2021. The departure time was 8:30 p.m.

Everyone was prepared with their luggage and gathered at a place. At around 5:00 p.m., we all met at Gola Road as decided mutually. We booked two auto rickshaws and left for the Patliputra ISBT bus stand. Our most-wonderful trip experience was about to begin.
We left for the bus stand and reached there around 8 o'clock. There, we checked in for our bus and had dinner at a restaurant nearby, and then boarded the bus to leave for Gangtok. The next morning i.e., on 25th December 2021, we reached the Siliguri bus stand at around 10 AM. The distance from Siliguri to Gangtok was 5 hours for which we booked 5 cabs. We reached Gangtok at 5 p.m. and checked-in to Hotel Yalung Retreat that was pre-booked at a subsidized rate. The entire city was mesmerizingly decorated with lights on the occasion of Christmas. We collected our room keys and decided to go for a stroll on the streets. The night walk to M.G. Market near our hotel was like a refreshing tonic. It appeared like we were walking at a foreign location. We enjoyed it a lot, clicked pictures accompanied with dinner in the hotel. The first day of our trip was completed.
With the same routine of daily life, we all woke up fresh and planned for a photoshoot at Photographer Point near M.G. Road, Mahatma Gandhi's statue. The majestic view of mountains along with the big statue gave a picturesque location. After the shoot, we went back to our hotel. After an hour, we booked 3 cabs and left for local sightseeing. We started our journey with the blessings of Lord Ganesha i.e., we all first went to the Ganeshtok temple. There we took the blessing of Lord Ganesh, took prasad, and clicked some memorable pictures with the beautiful view of the valley and the temple.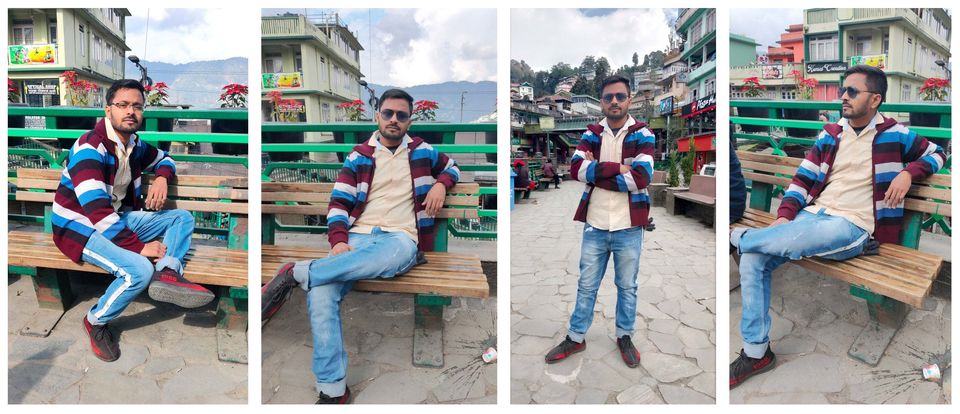 Then next, we all proceed to our next destination to enter the Sikkim Himalayan Zoological Park. There we wandered in the zoo, clicked photos, and moved to our next destination. Our next landing place was the Organic Point which was mesmerizing and so beautiful. We captured the majestic memories of Organic Point in our phones/cameras and got a step ahead toward Plant Conservatory Garden. After spending some time, we moved to the final destination of the day and that was Bakthang Waterfall. There we spent almost 1 hour, everyone clicked pictures of the natural beauty and lastly at around 7 p.m. we all went back to our hotel.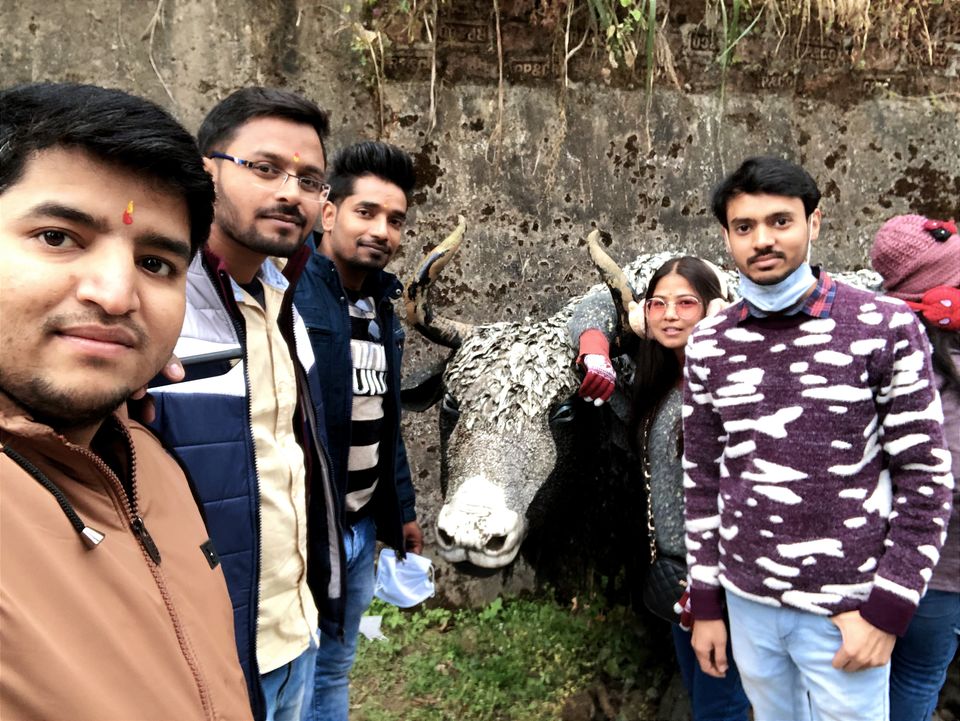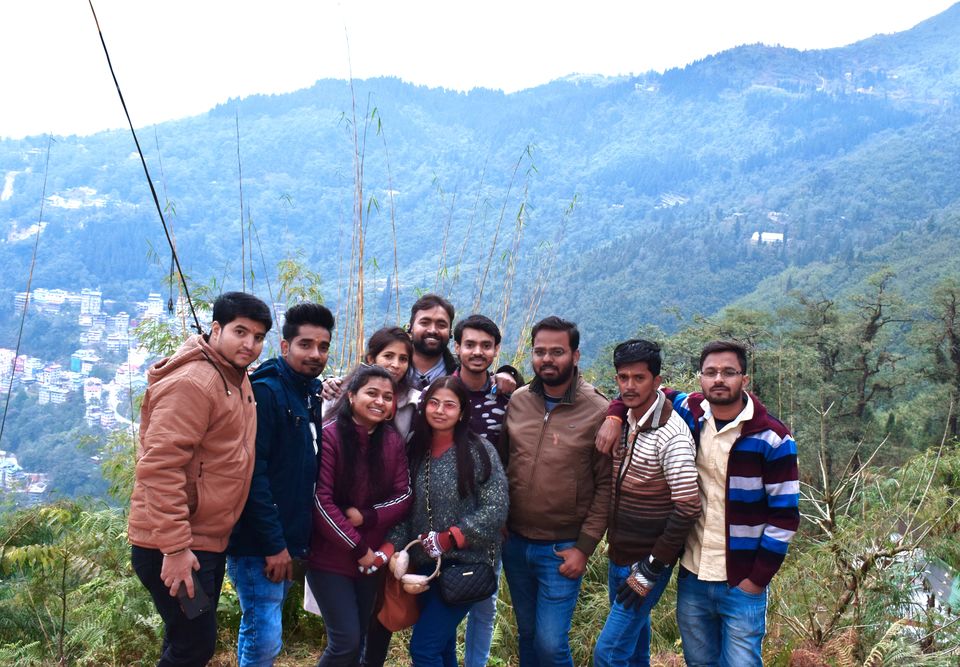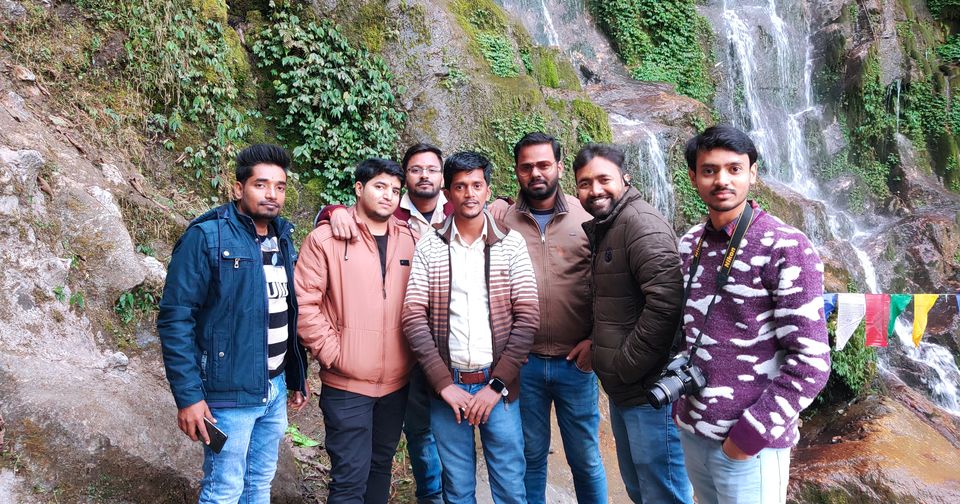 The next day i.e. on 27th December 2021, at 10 a.m. after having breakfast, we left for Lachung at around 10 o'clock. On our way to Lachung, first, we stopped at the Beshlall Sharma Viewpoint near Dikchu, Sikkim. We spent some time in the beautiful valley there. After one and a half hours, we moved to Lachung, then again, we stopped our cab at the Gupta Hotel near Tingchim. We had lunch there and decided to move to our final destination, the Hotel Holiday Inn, Lachung. There was a snowfall and it was a sign that Sikkim has welcomed us at a perfect time. Our happiness had no bounds.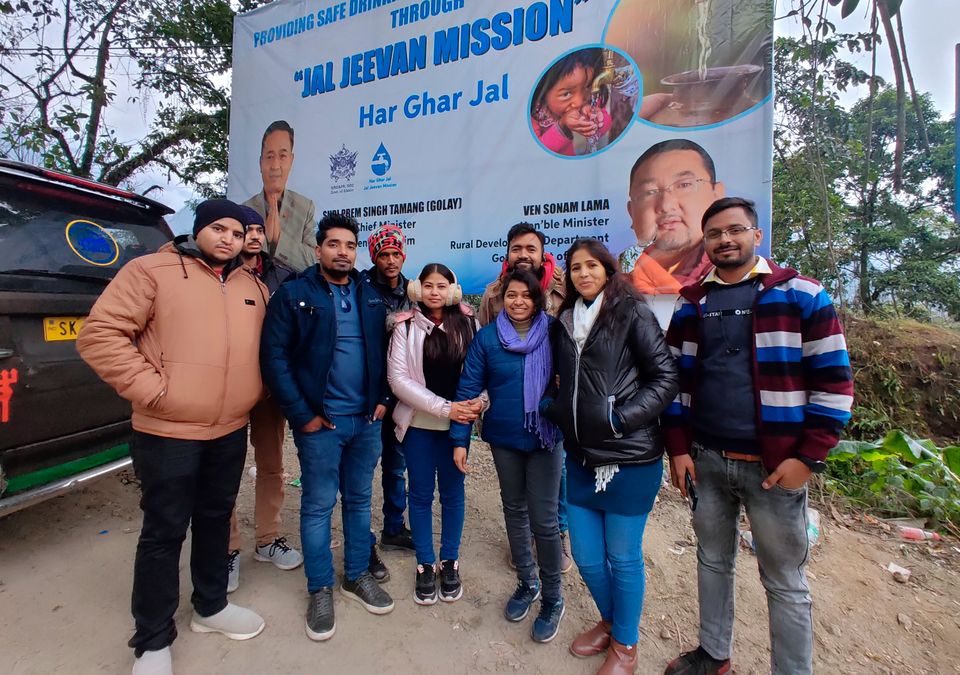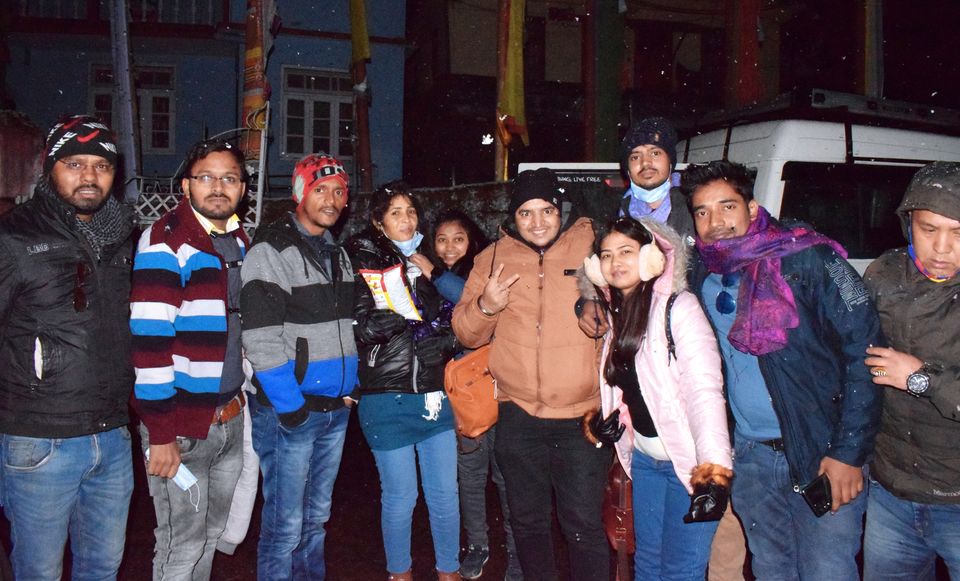 The following morning, we all left for our dream destination at around 8 a.m. We halted at the snow point, where we clicked some photos and moved to the next point. Due to heavy snowfall, our Scorpio was not able to go upwards so we stopped near Milky Waterfall. There we played a lot with ice balls by throwing them at one another.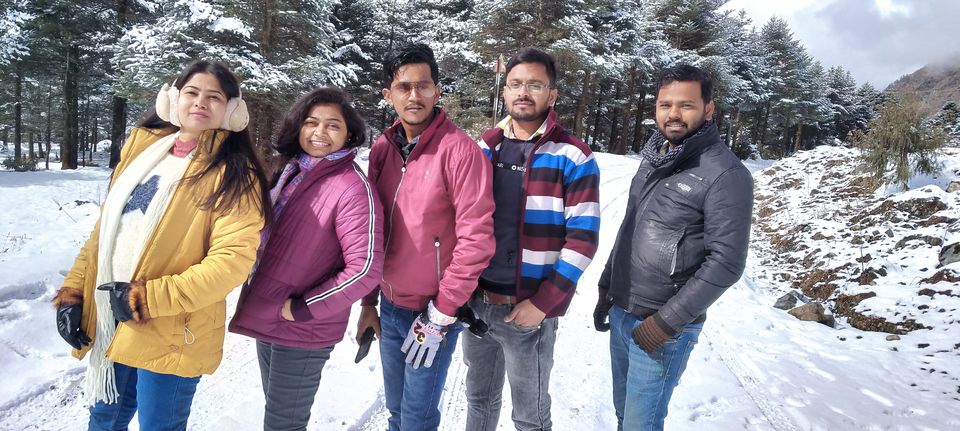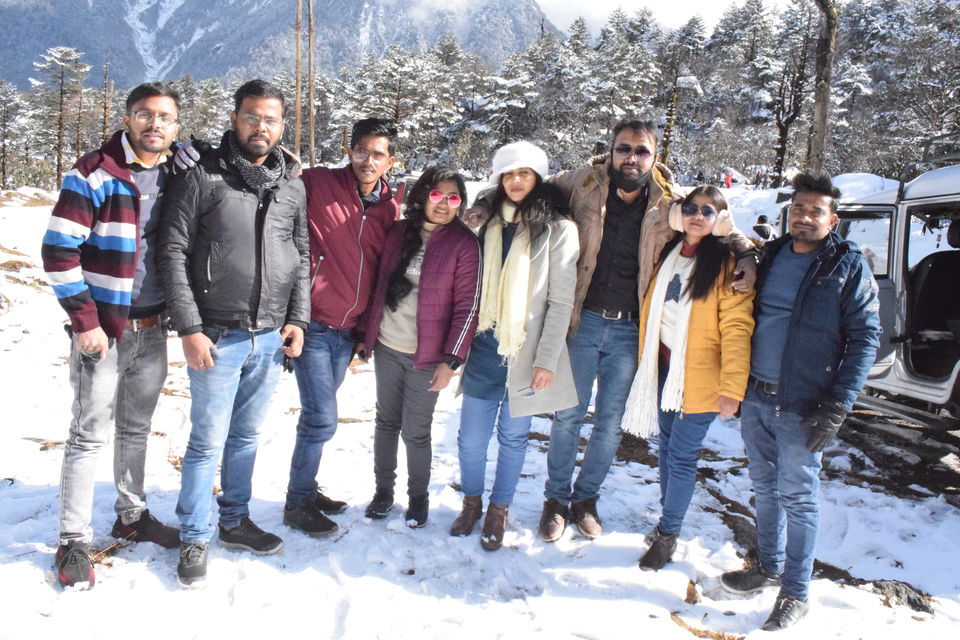 How can we forget our mobile camera features? Clicked photos and almost after 1 hour, we left that place for Yumthang Valley. There we also faced the same problem of heavy snowfall so we stopped at a point in Yumthang Valley. We had a lot of fun in Yumthang making ice teddies, clicked some memorable photos of each other. At last, we all left for Gangtok's Hotel Yalung Retreat and we reached the hotel at around 9 p.m.
Our 5th day was not that pleasing for us as it was raining. Our 5th-day destination was Chhangu Baba Mandir but it was closed due to heavy rain and snowfall. The weather cleared around noon. So, we all planned for local sites, first, we all went to Thakurbari Temple and after that, we moved towards Namnang ViewPoint, locally known as a suicide point. At last, we were back to our hotel after marketing.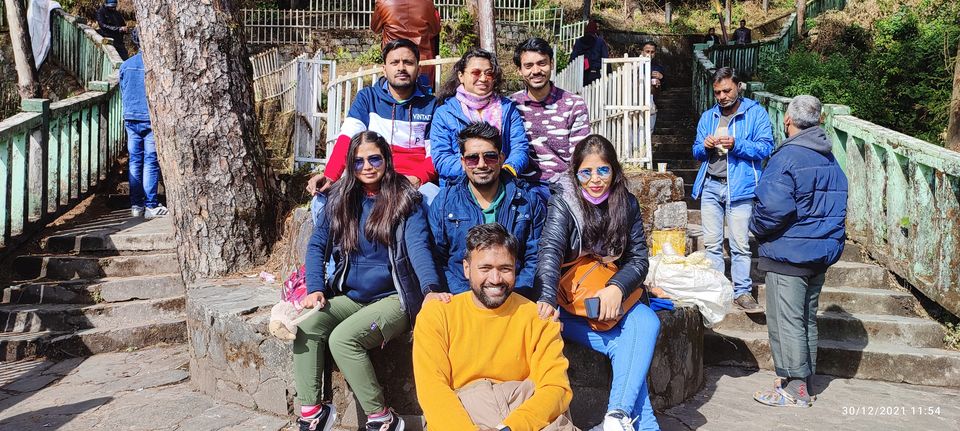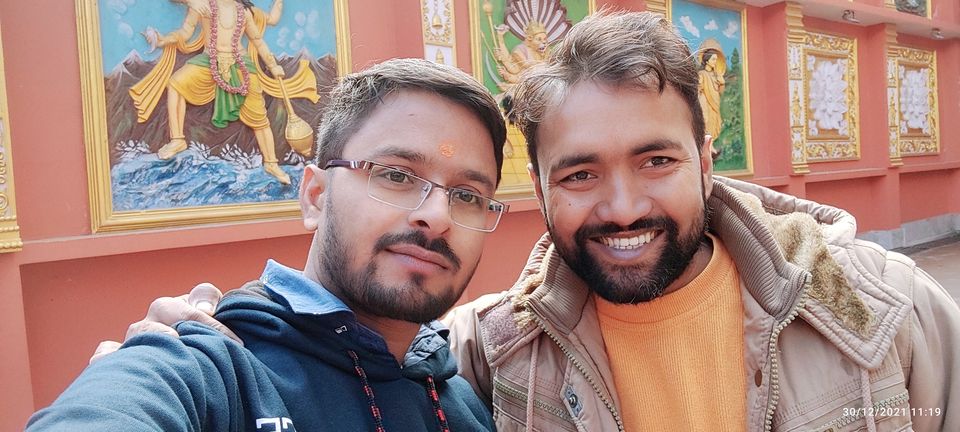 In the morning, we decided to enjoy the Gangtok Ropeway. We enjoyed the majestic view of the Gangtok city from inside the Ropeway. However, it was the last day and with a very heavy heart, we had to proceed towards New Jalpaiguri Railway Station as our booking was from NJP. But we got some spare time to stop by Sevoke for river rafting. However, we were getting late for the station and left the location after half an hour. At around 7:30 p.m, we reached the station. The train was at the platform, so we took our seats. Time to return to Patna.
The next morning around 6:30 we reached Danapur railway station. It is truly said that the journey ends but memories never.