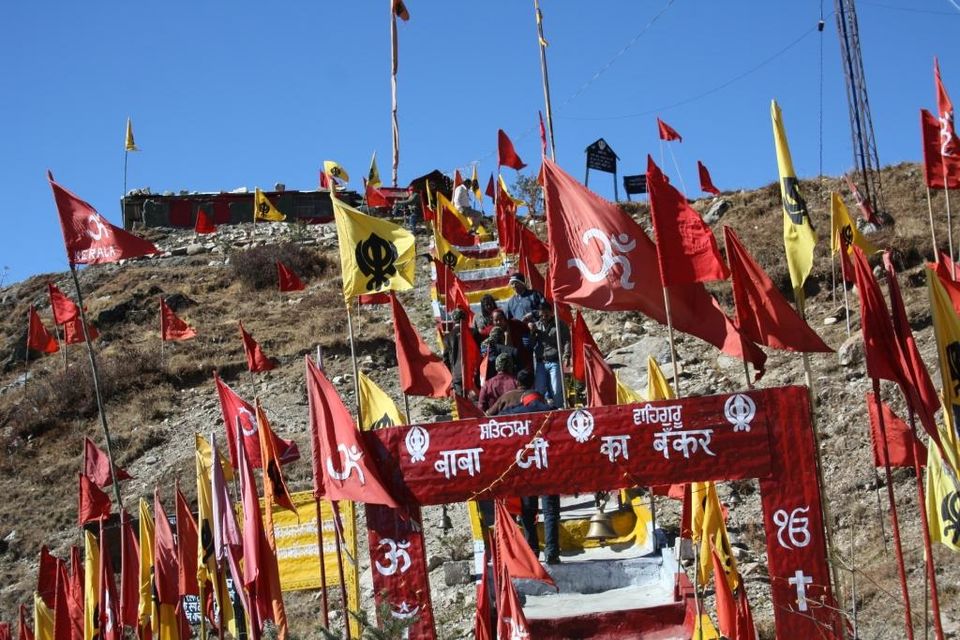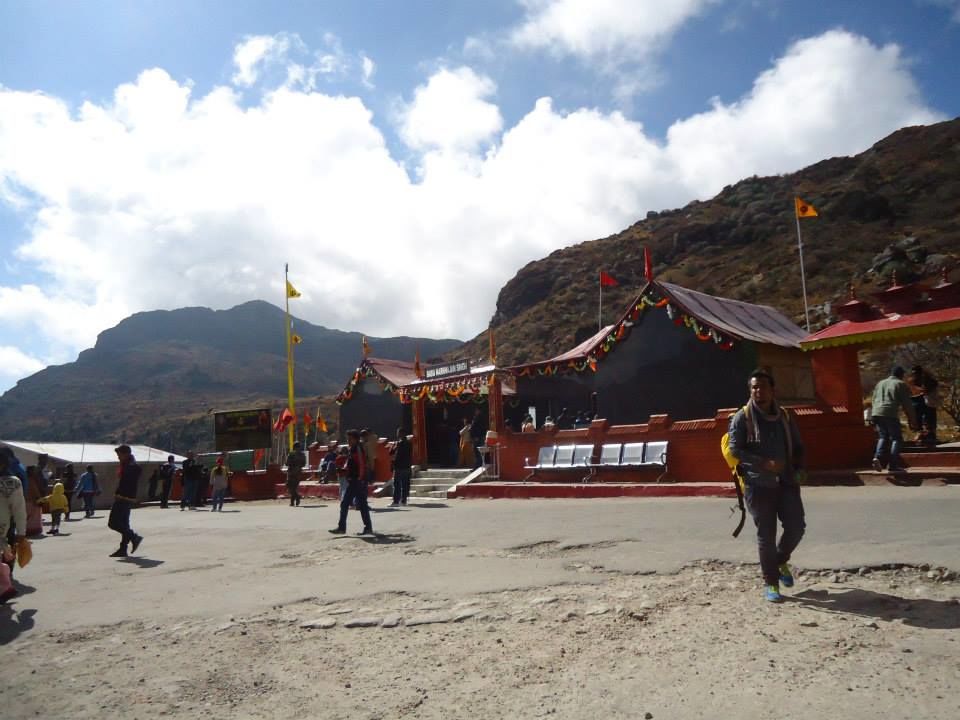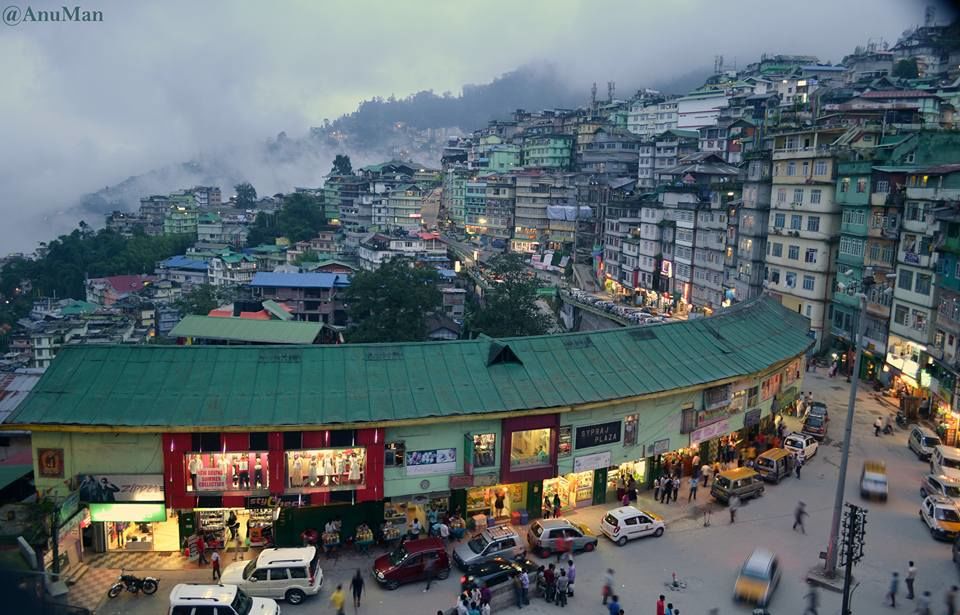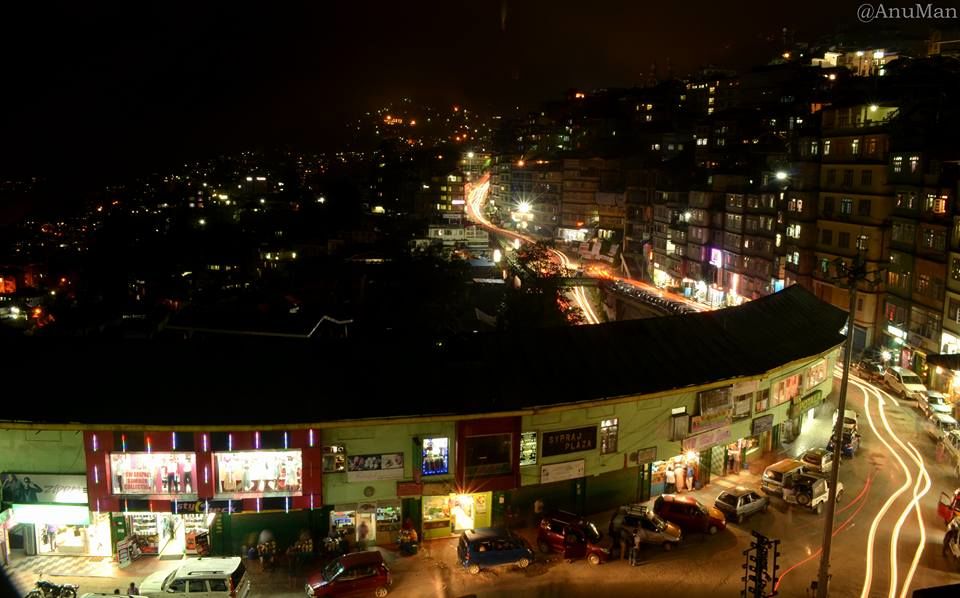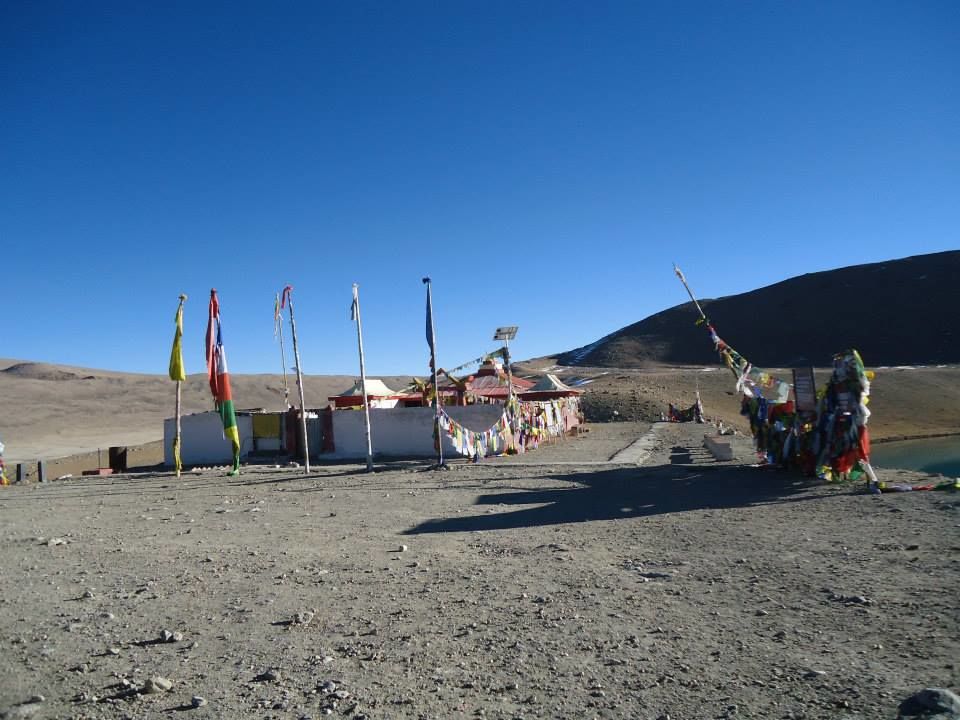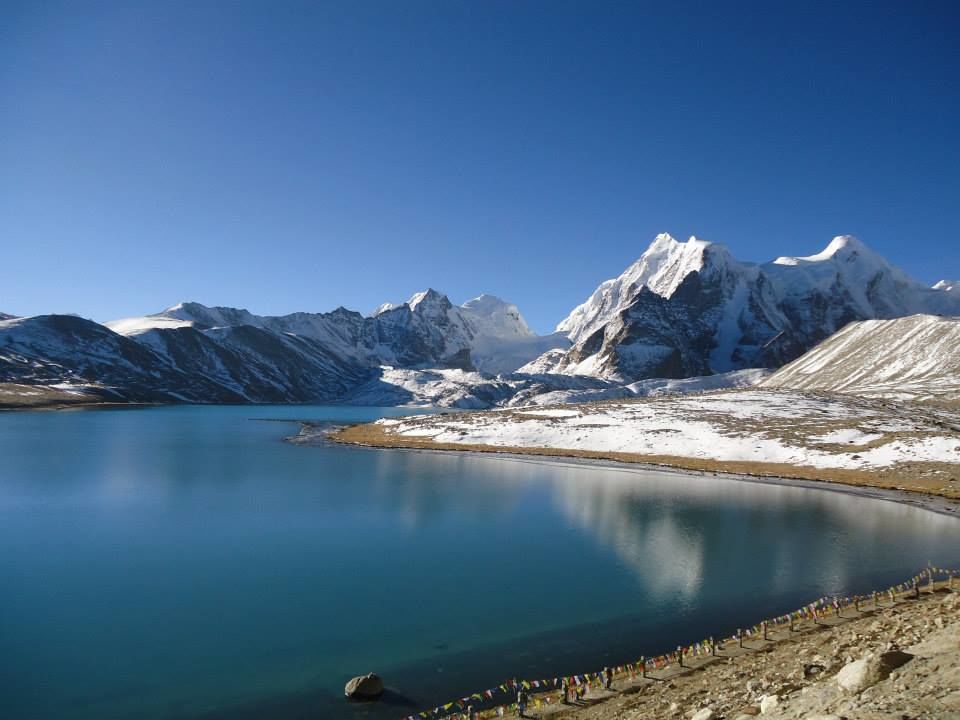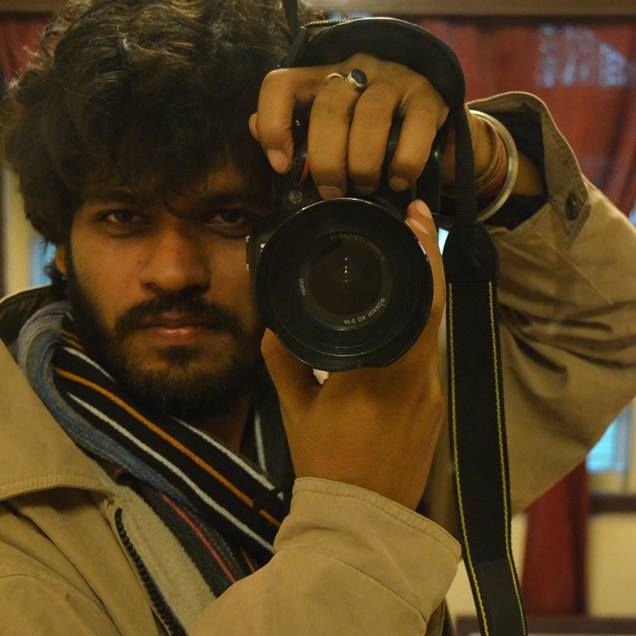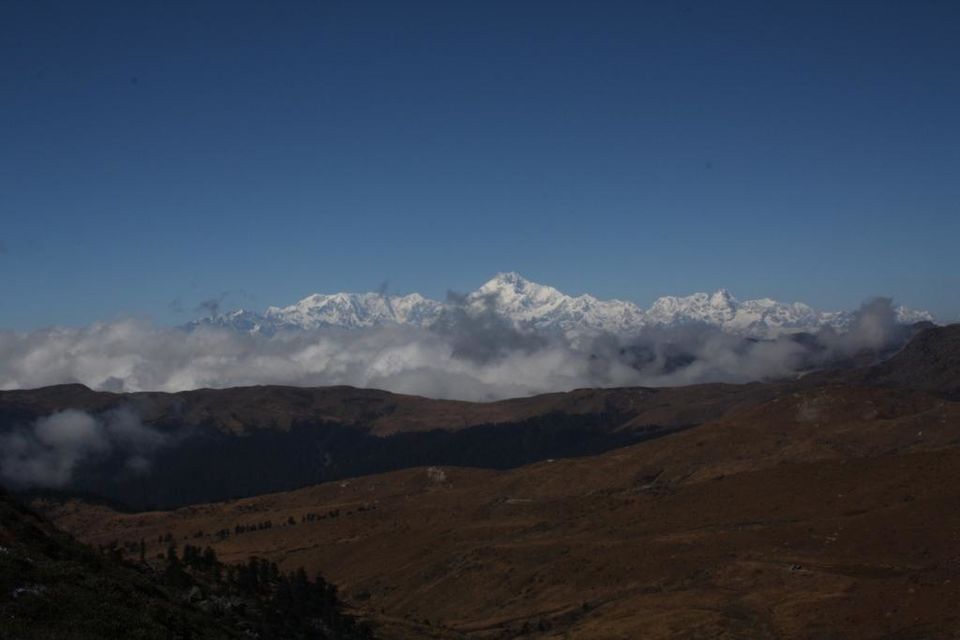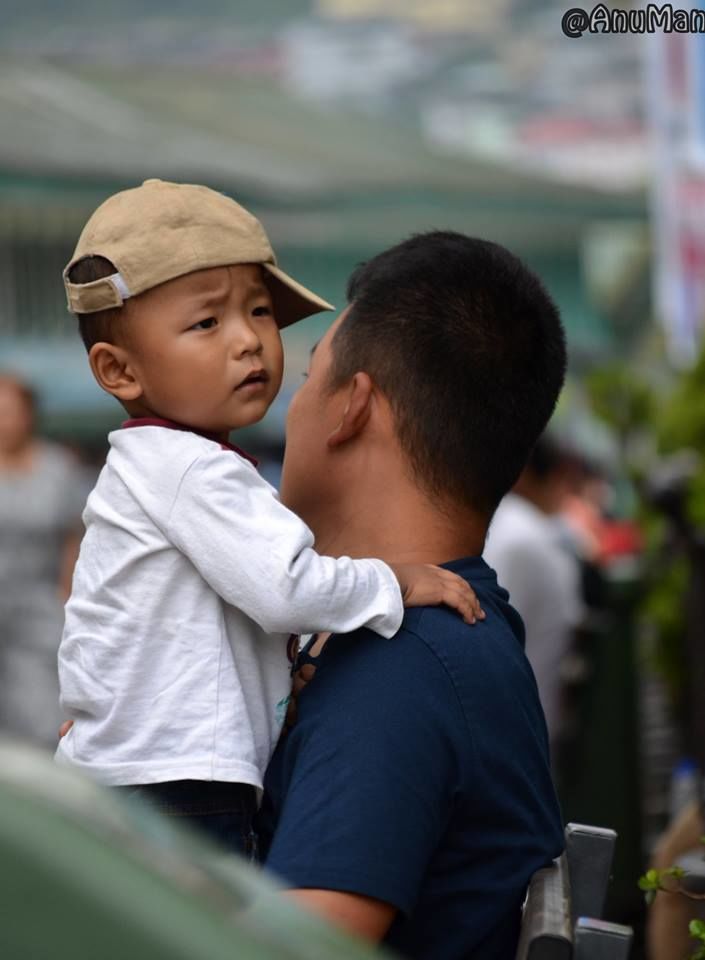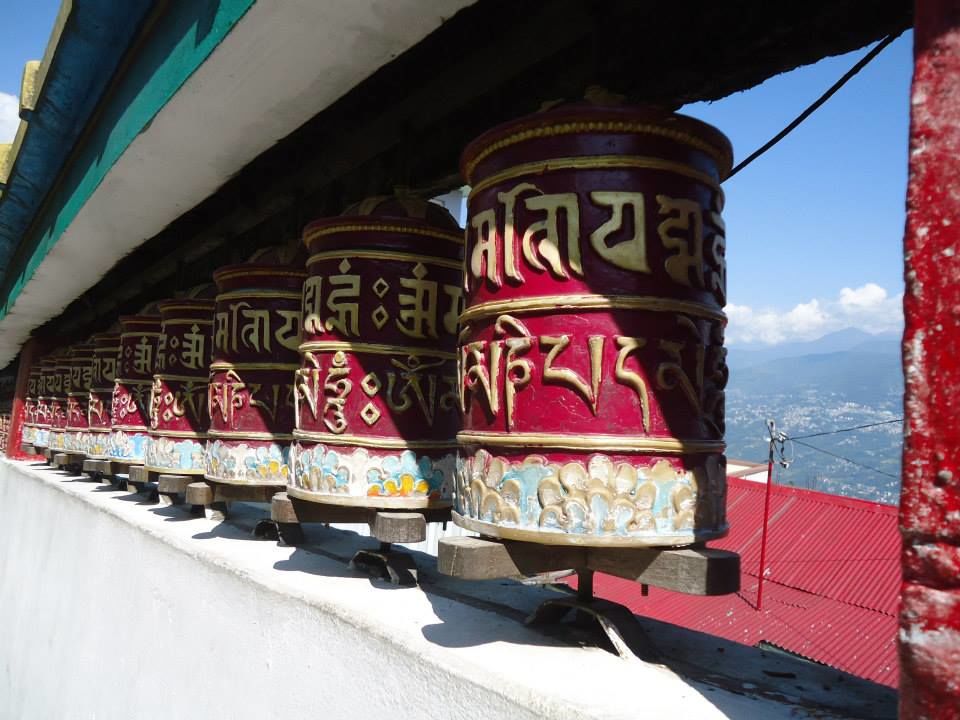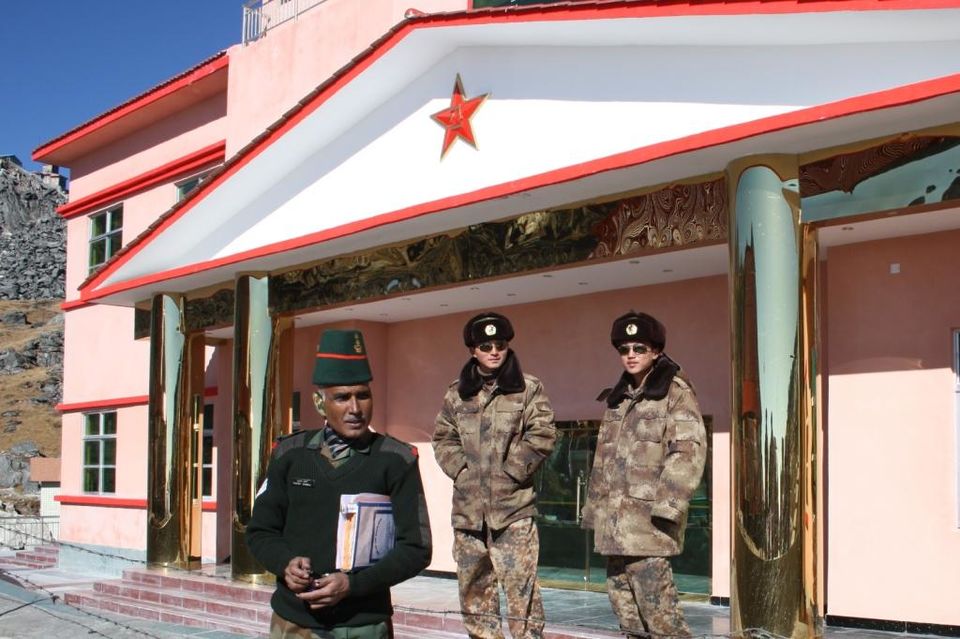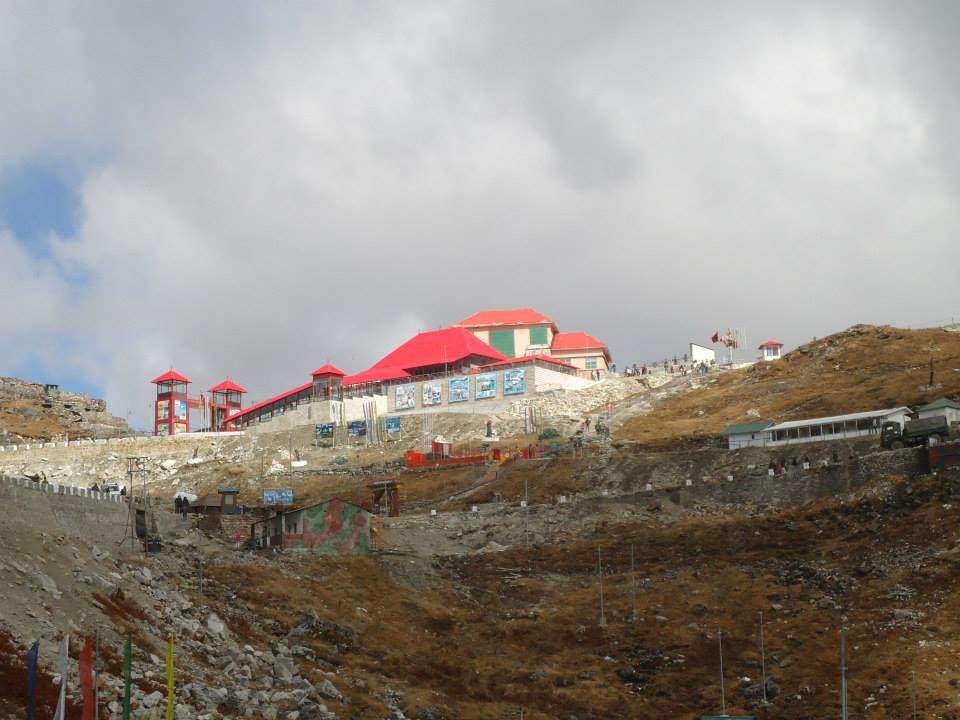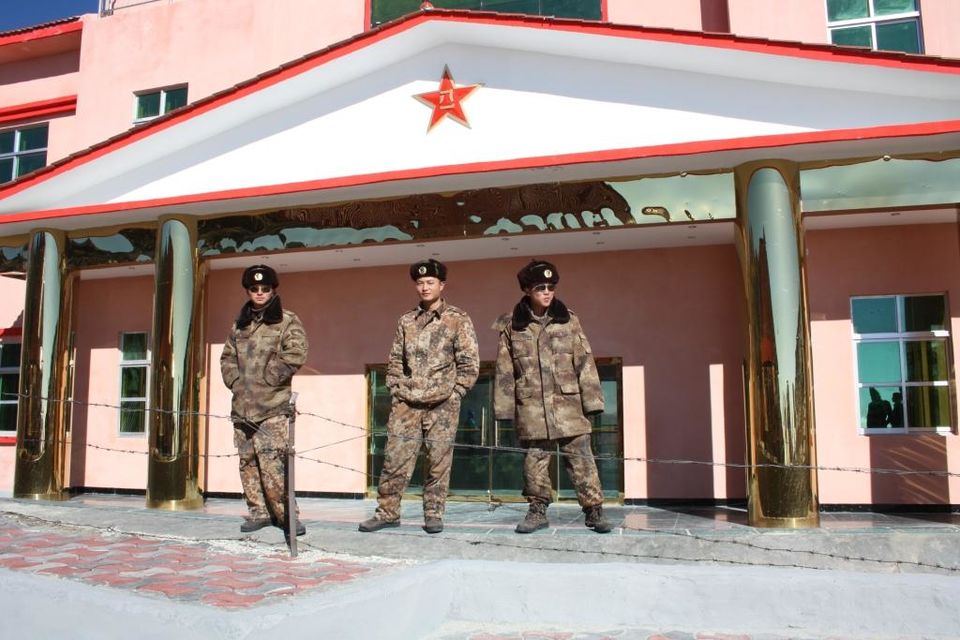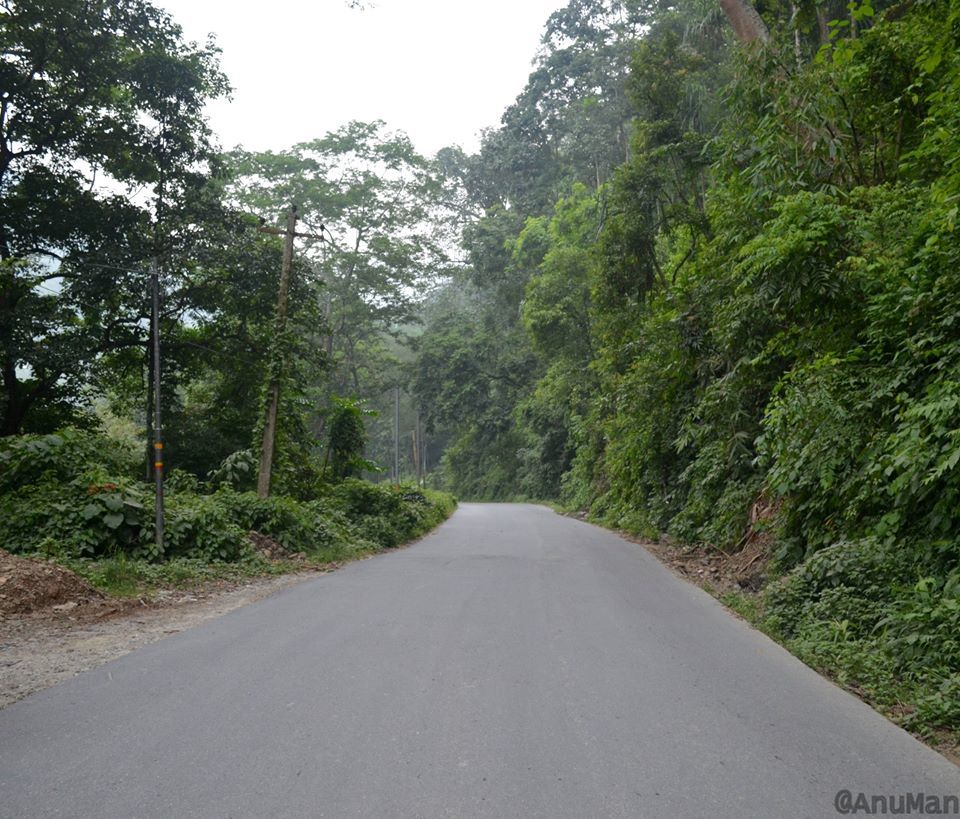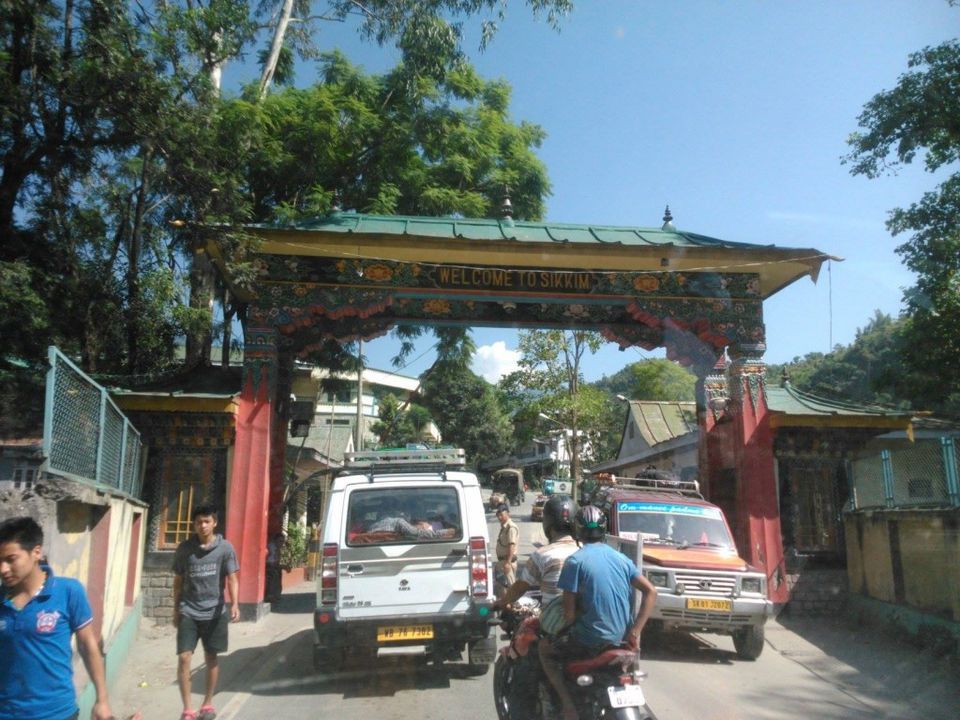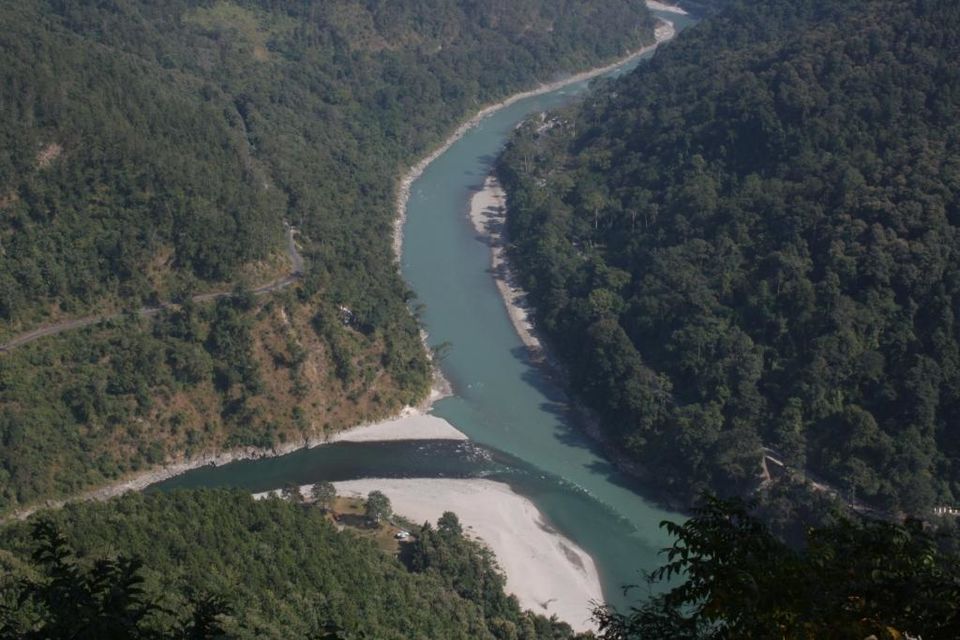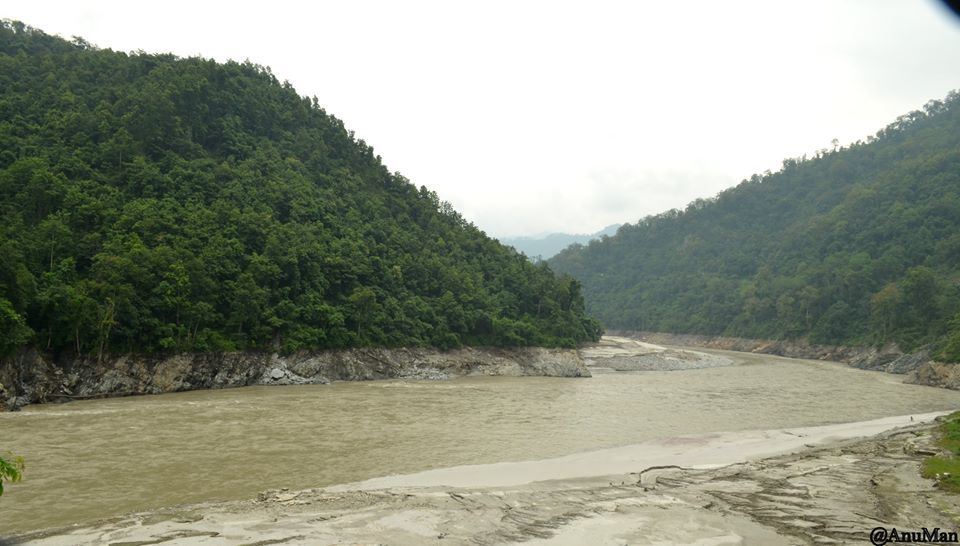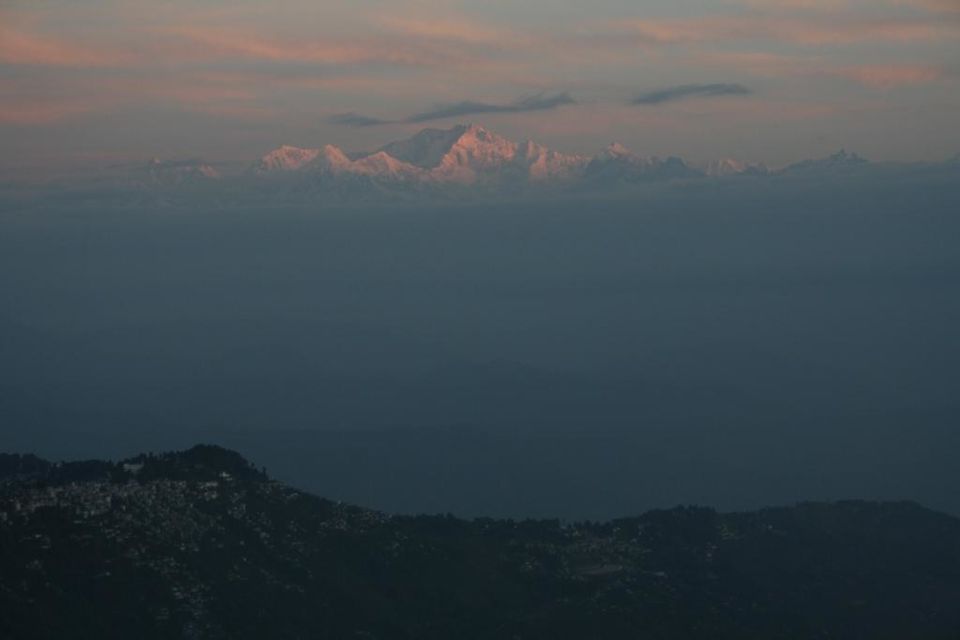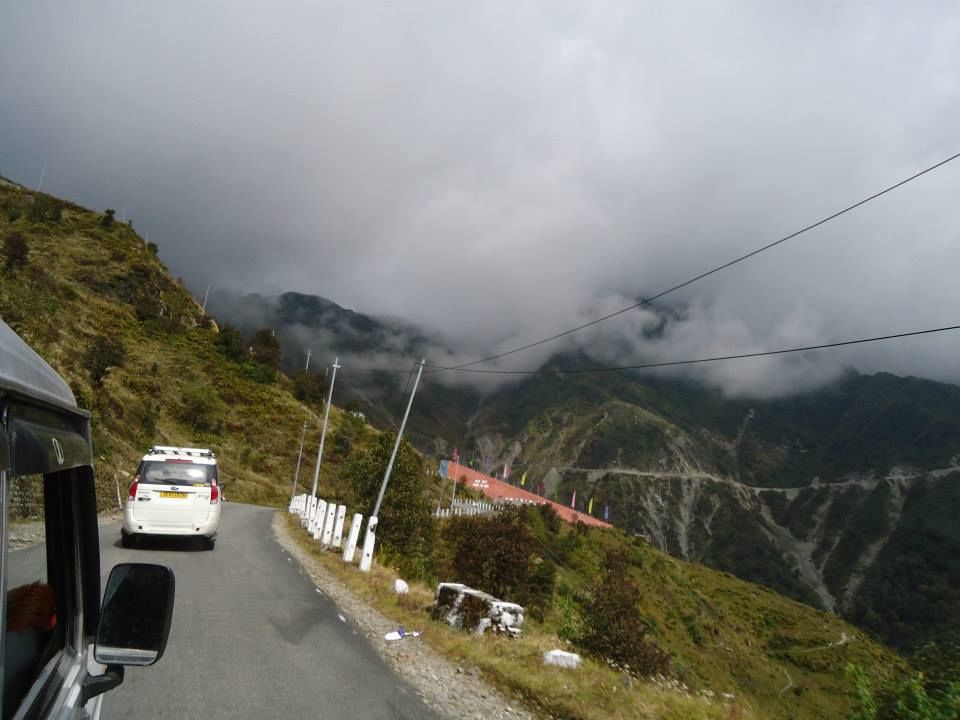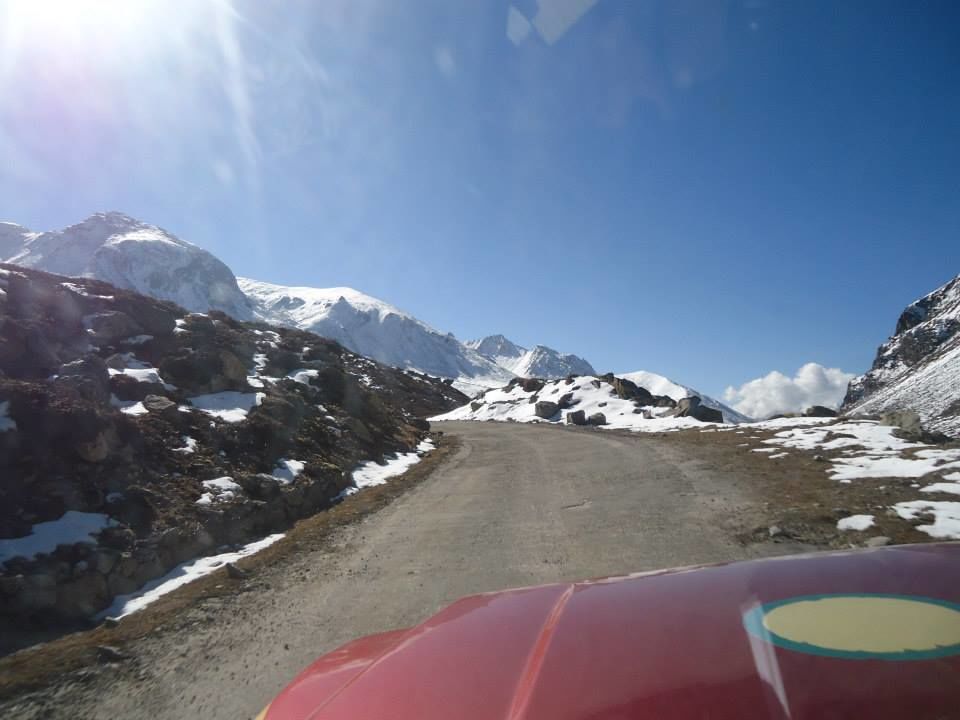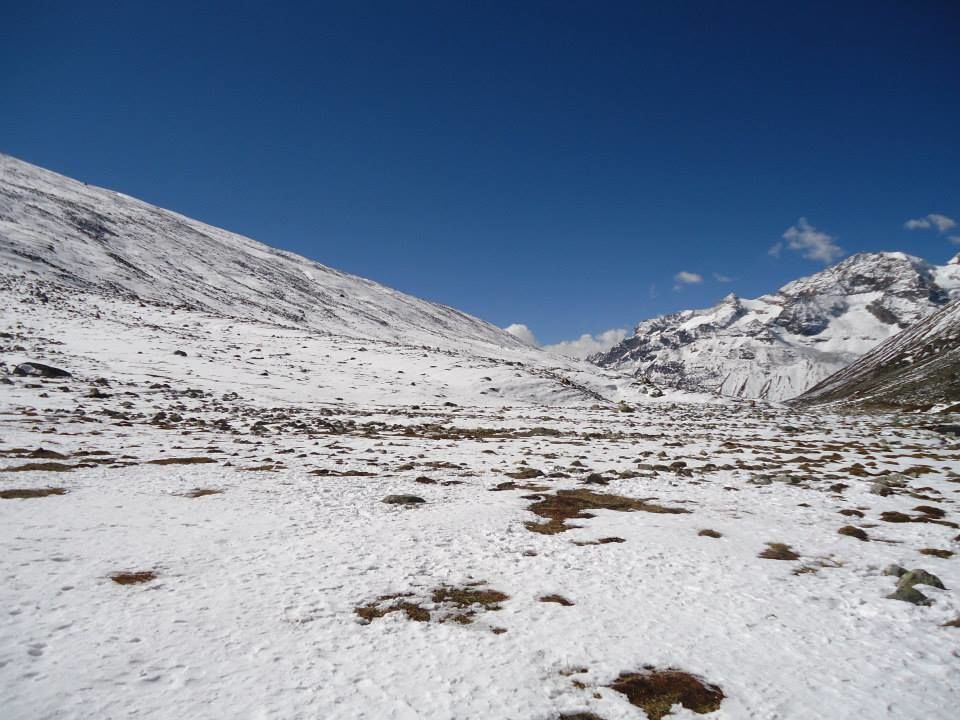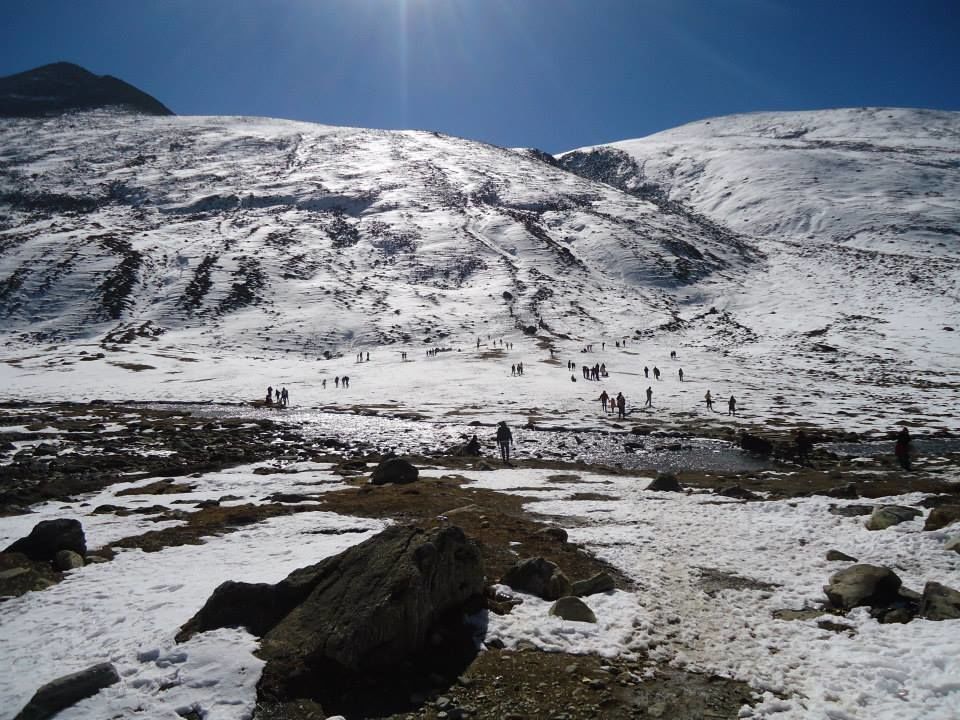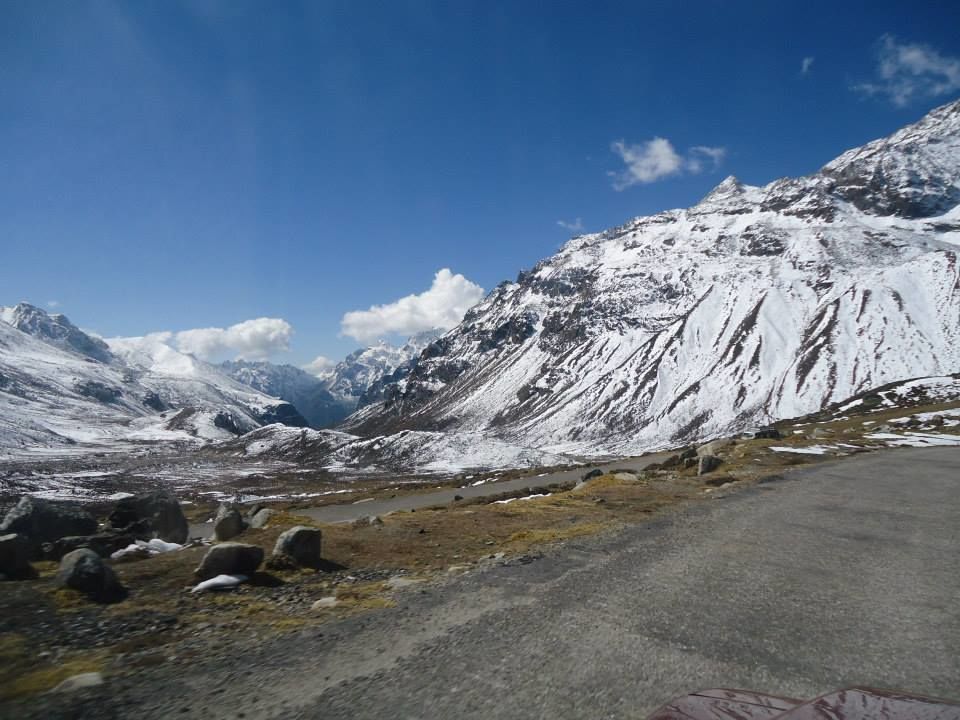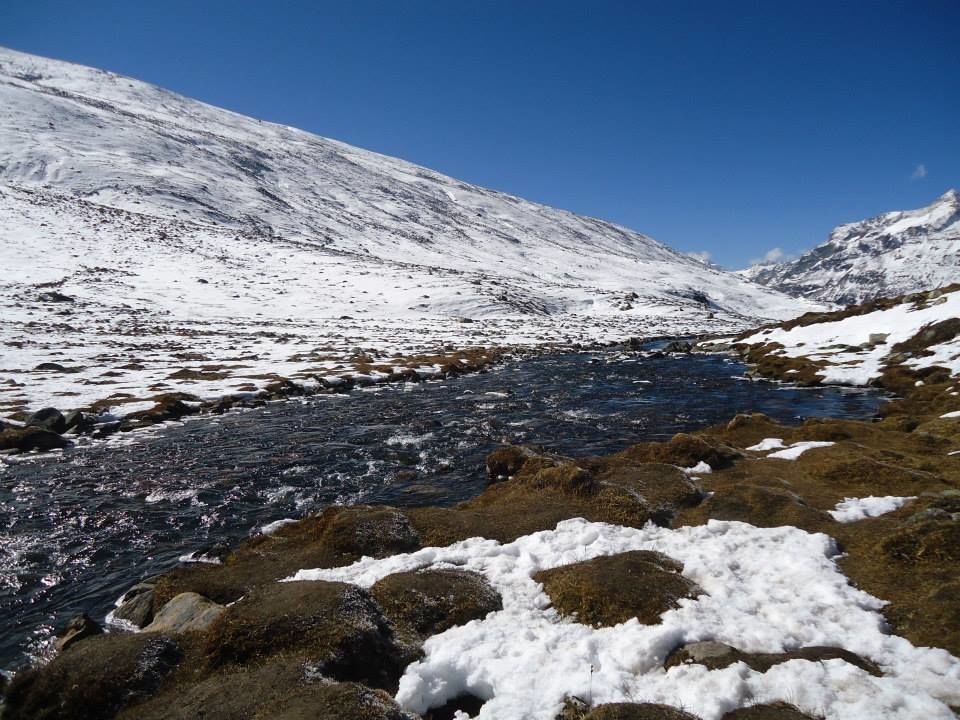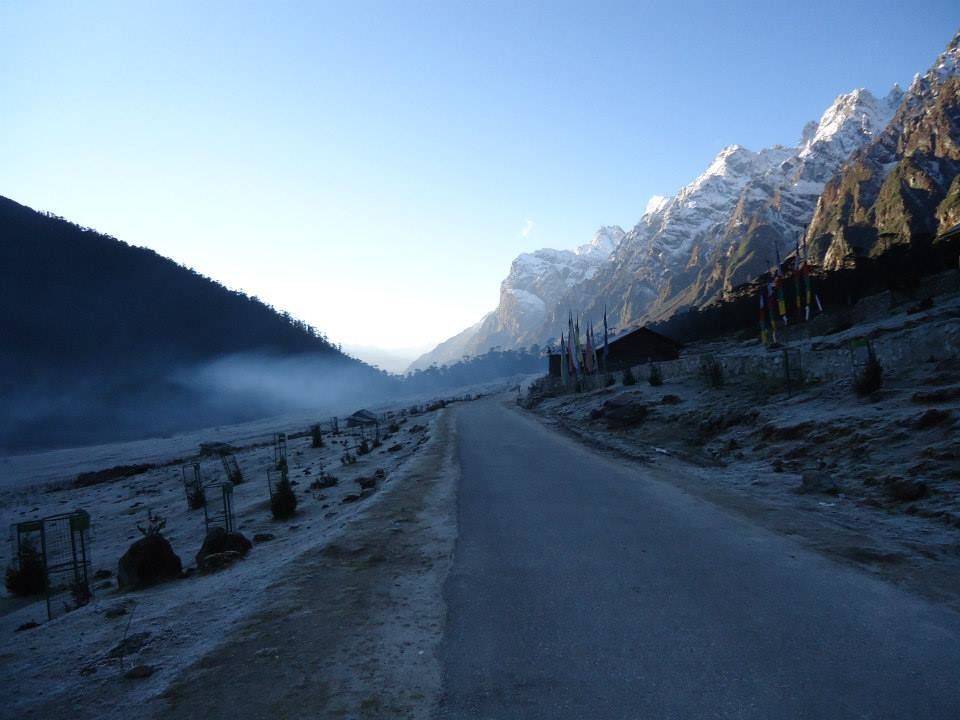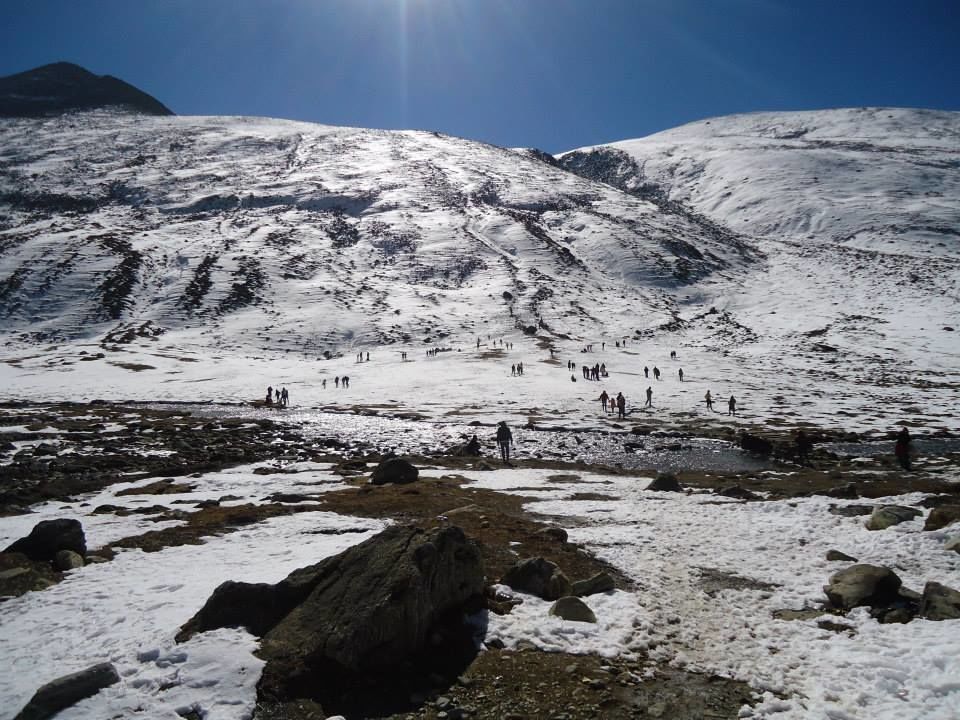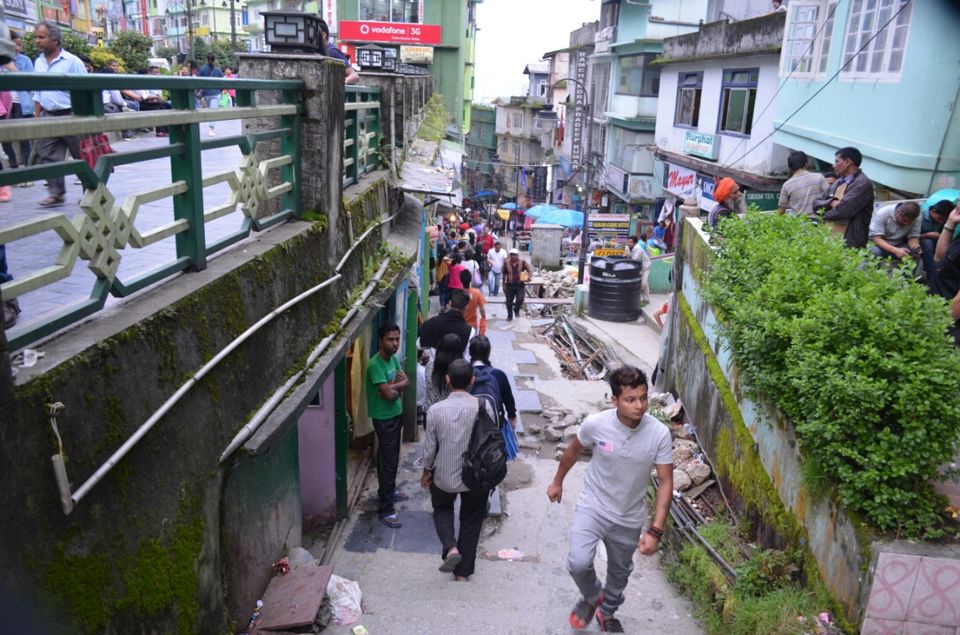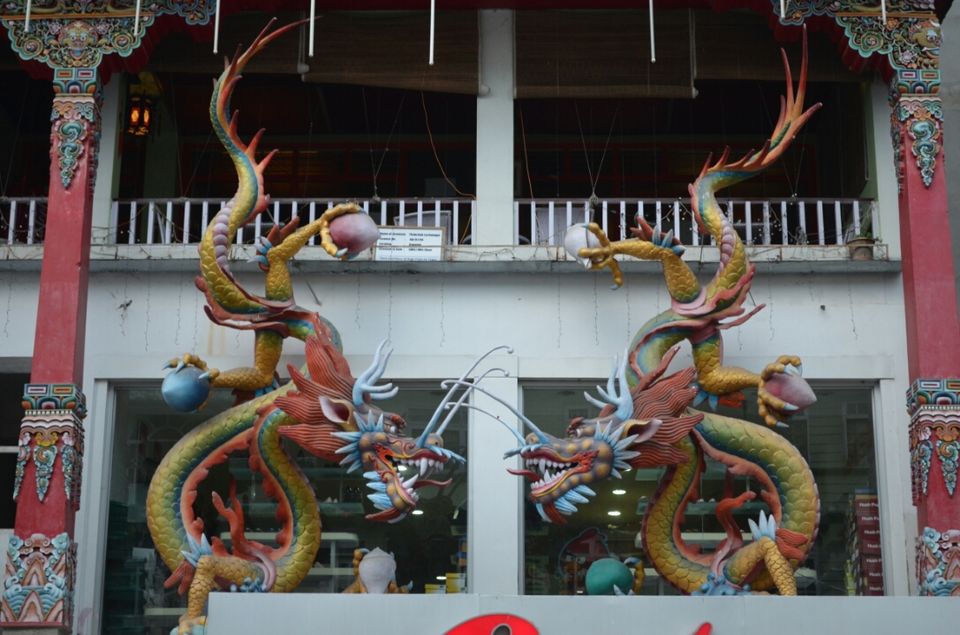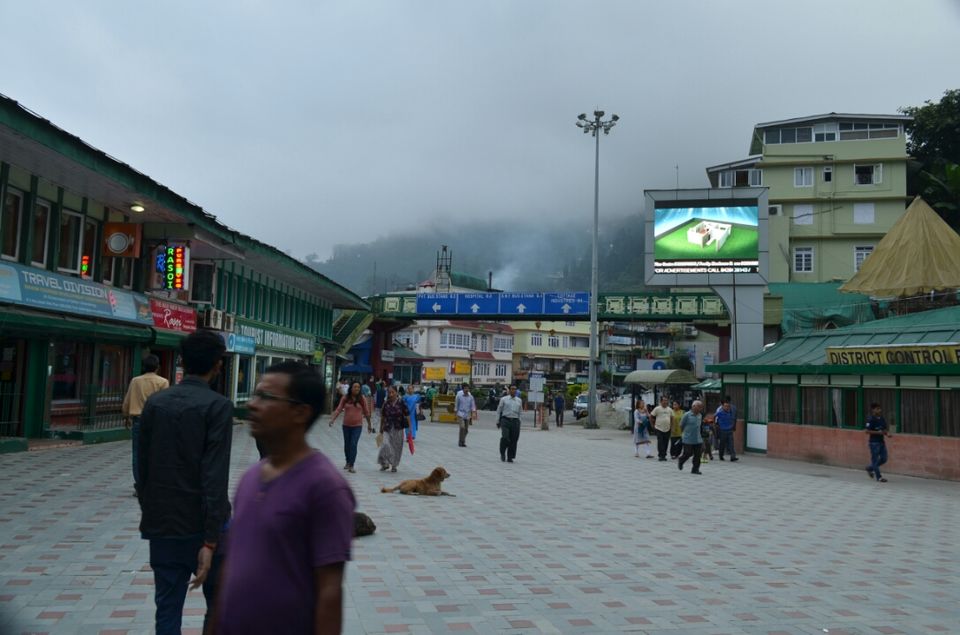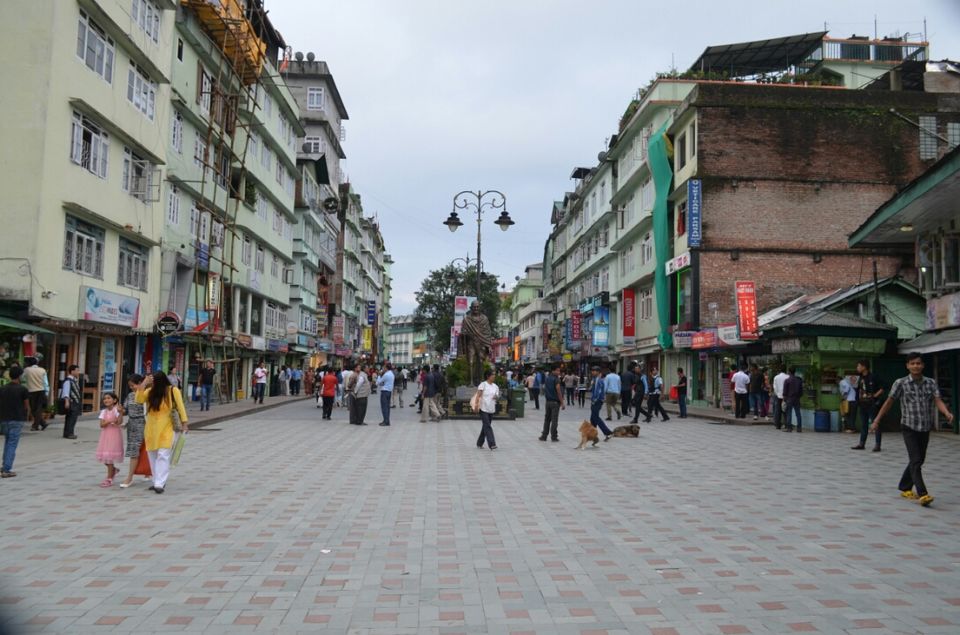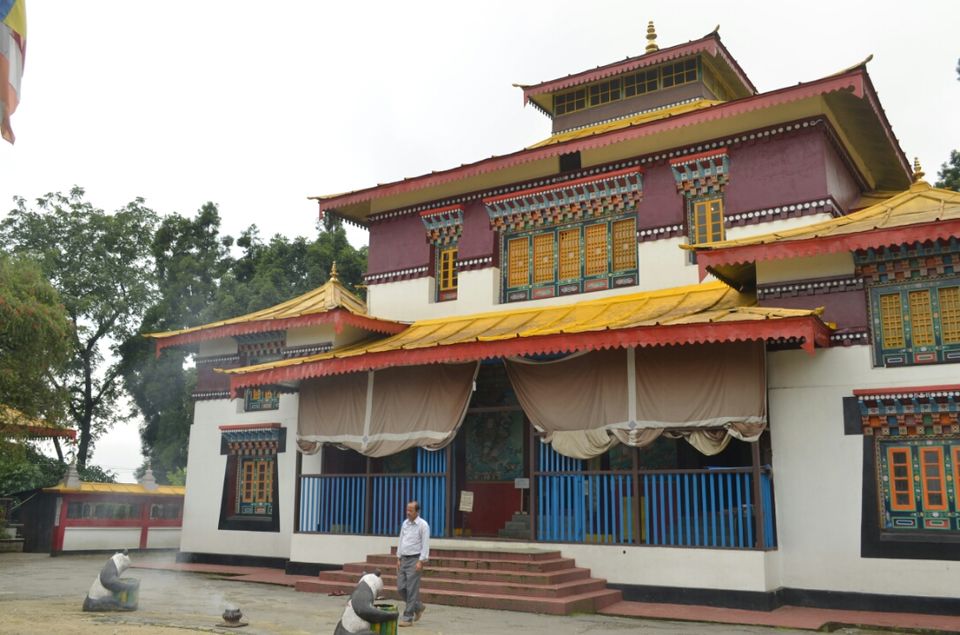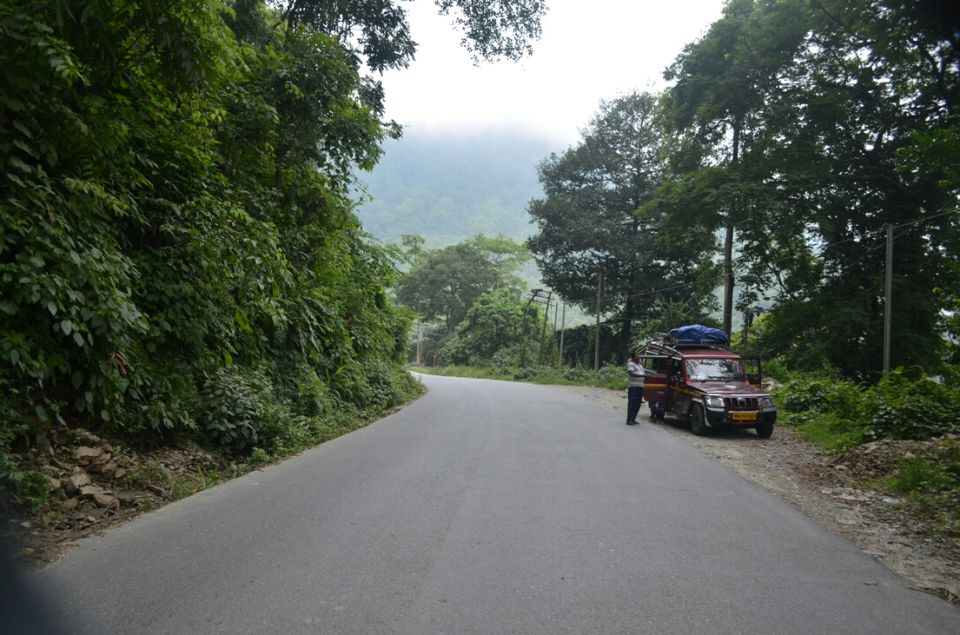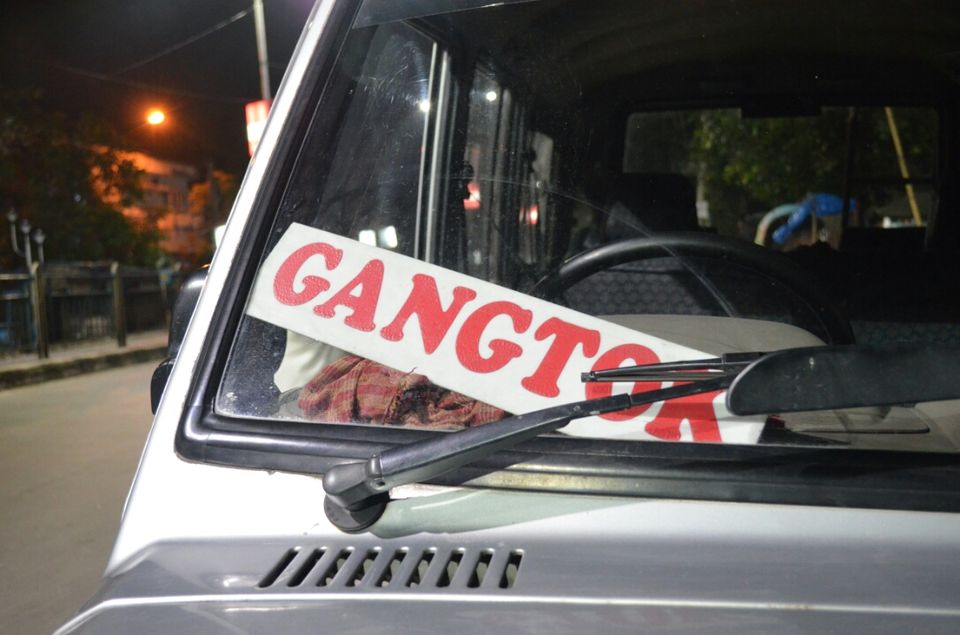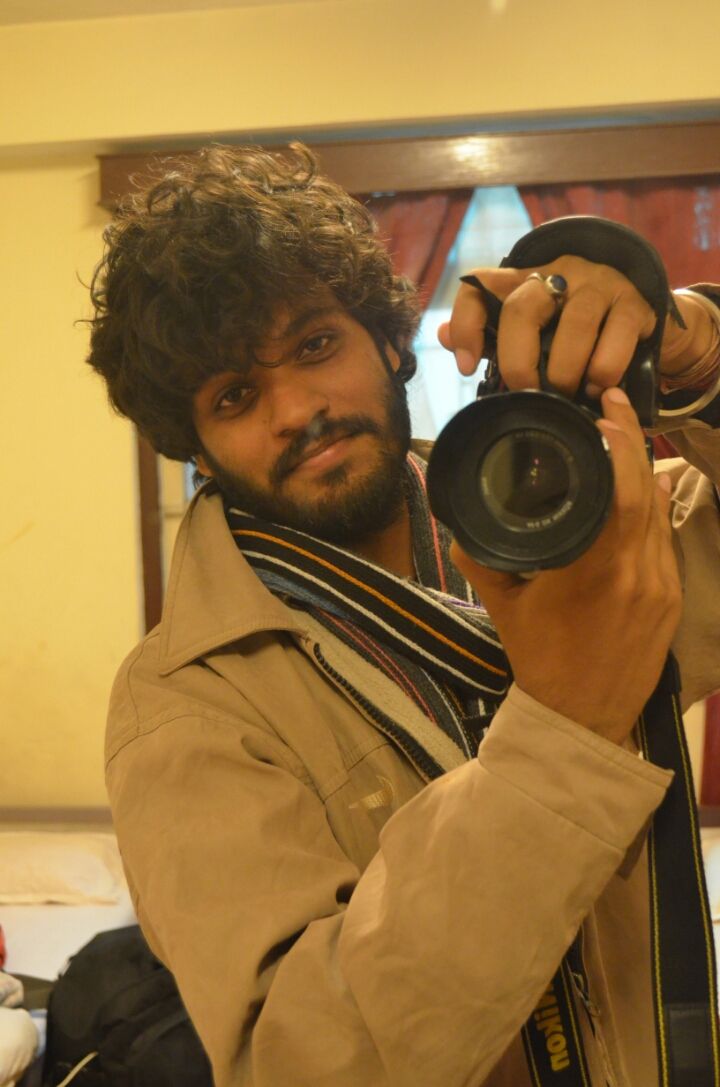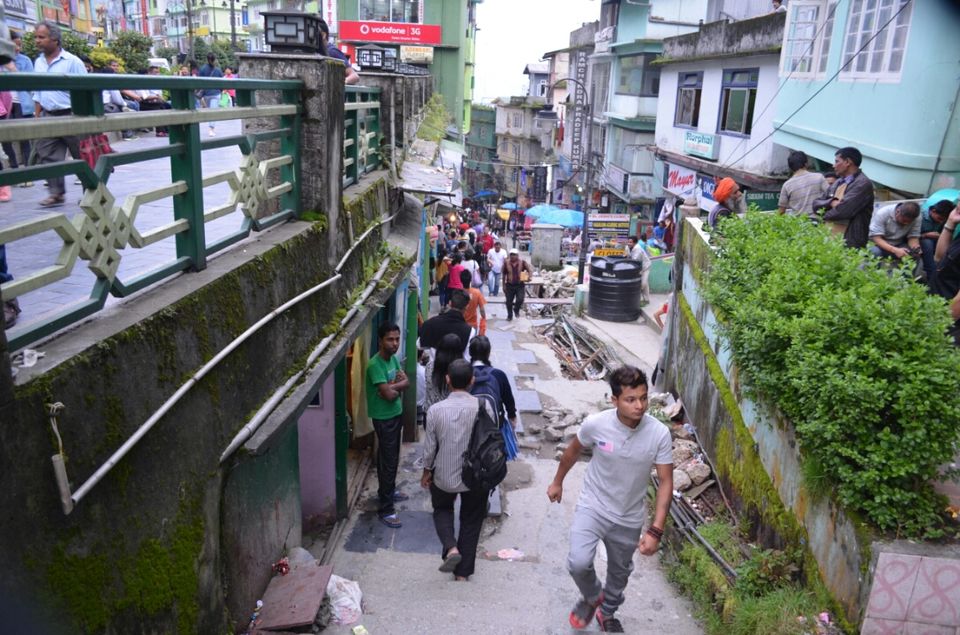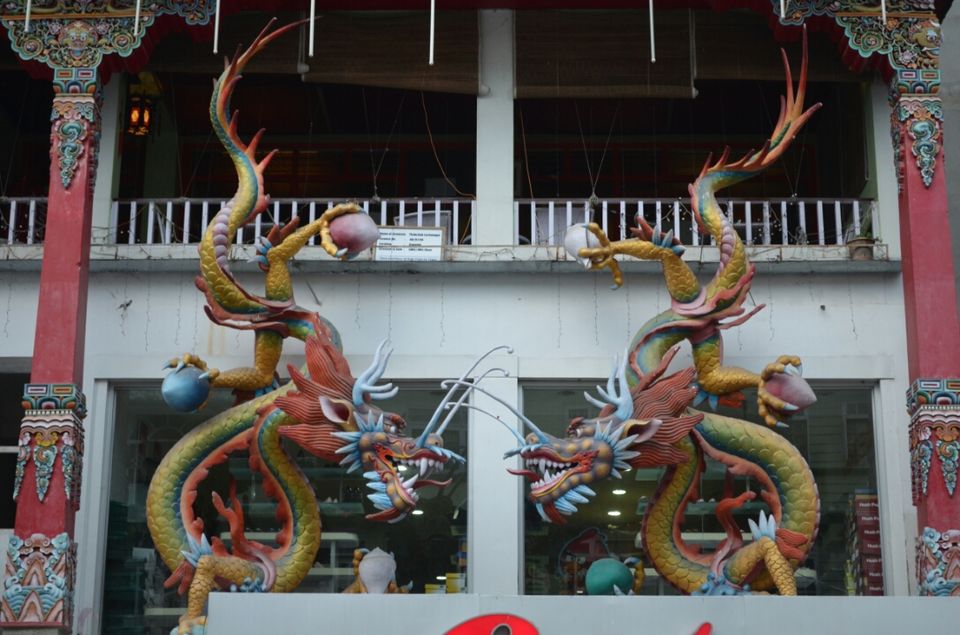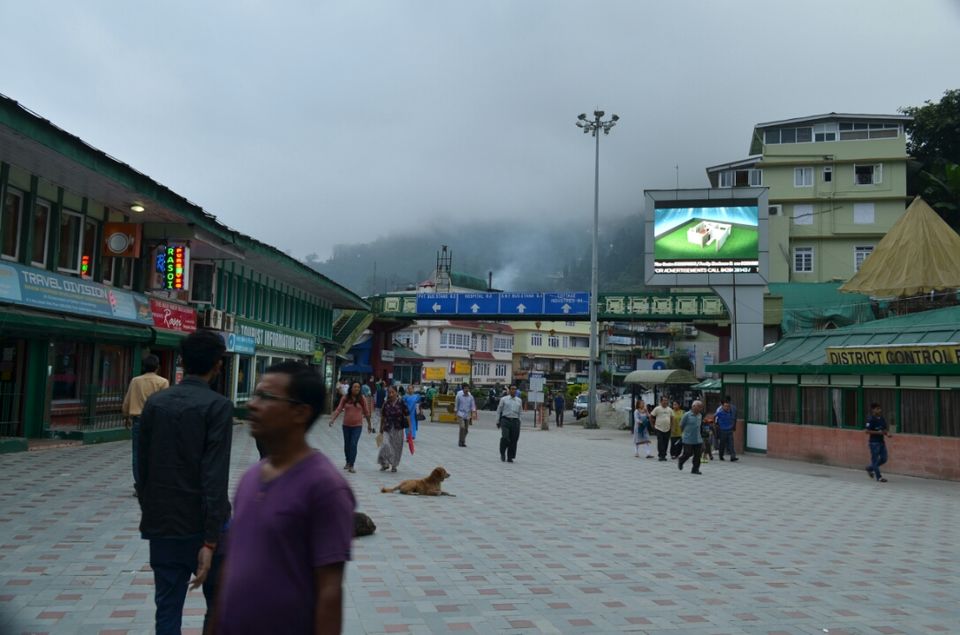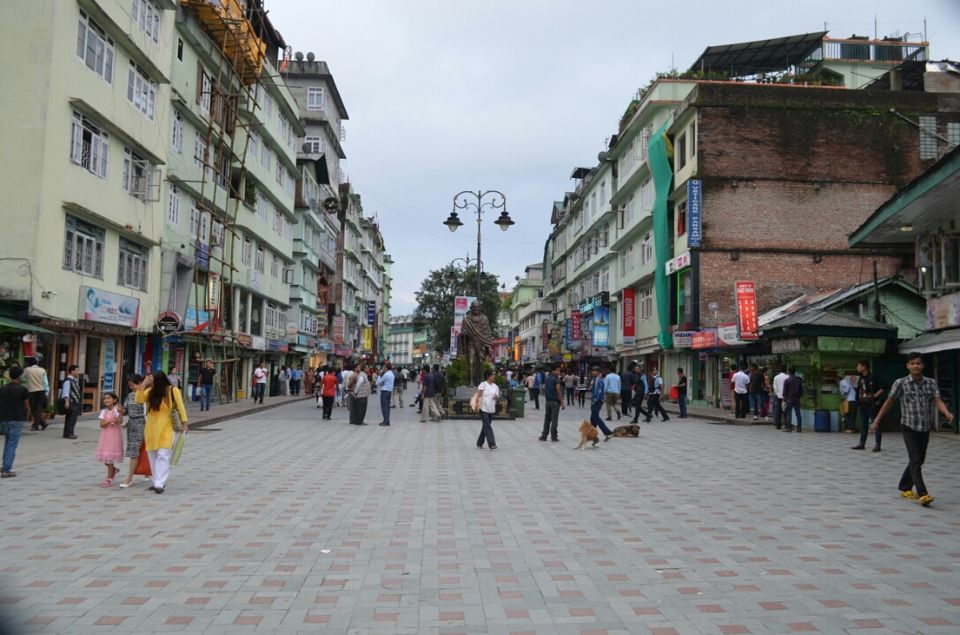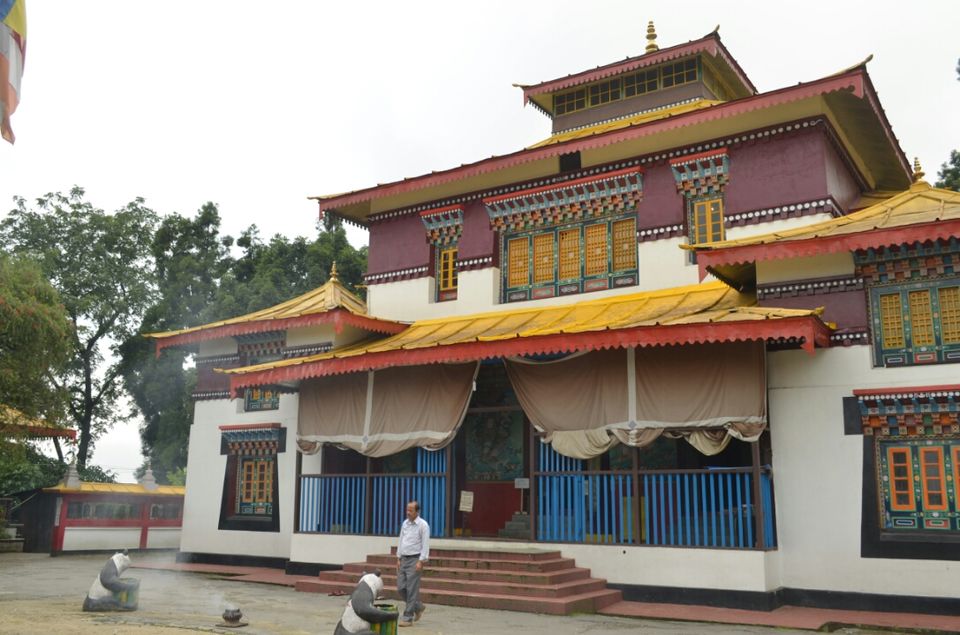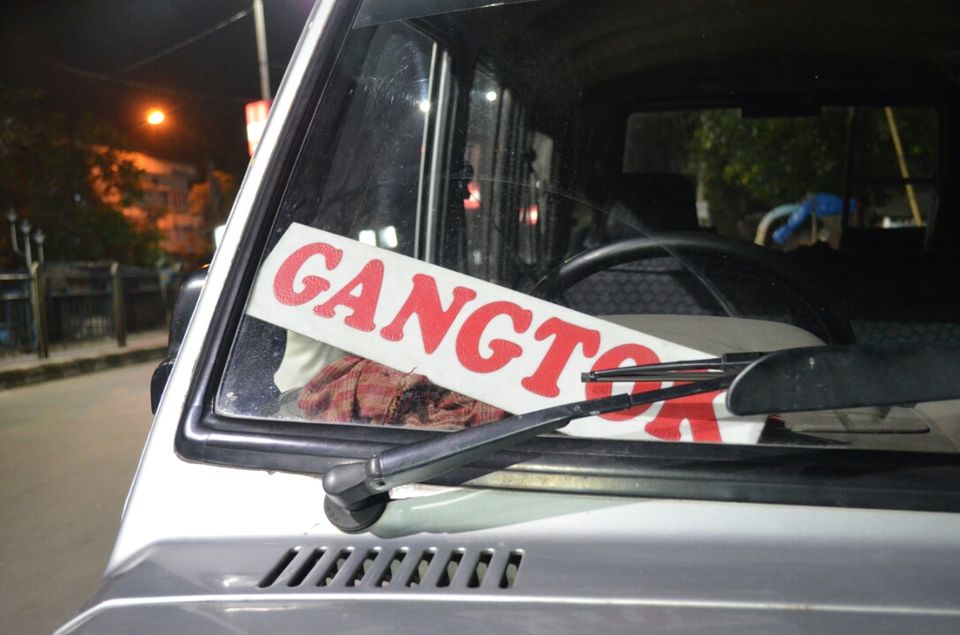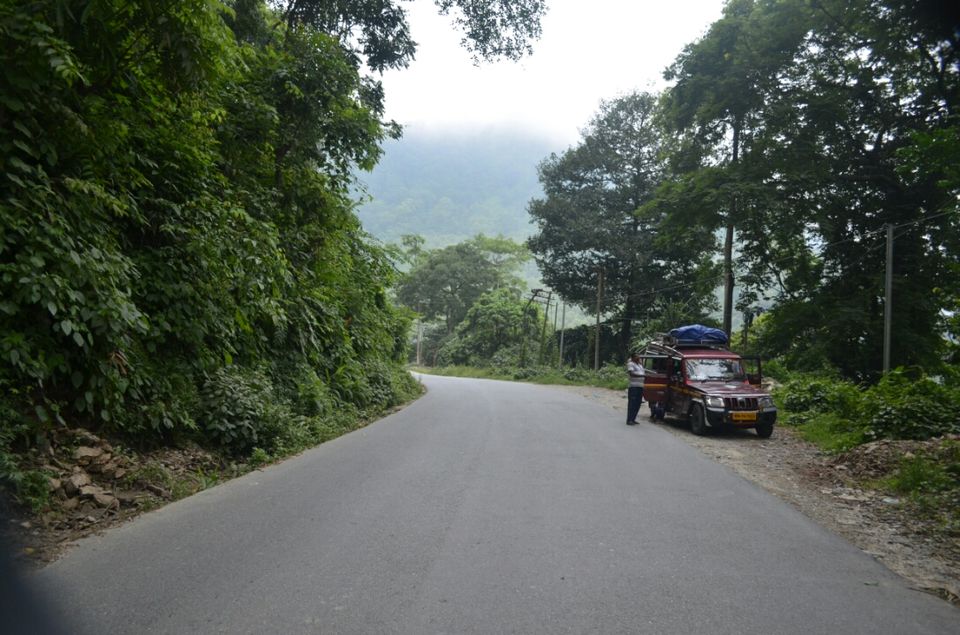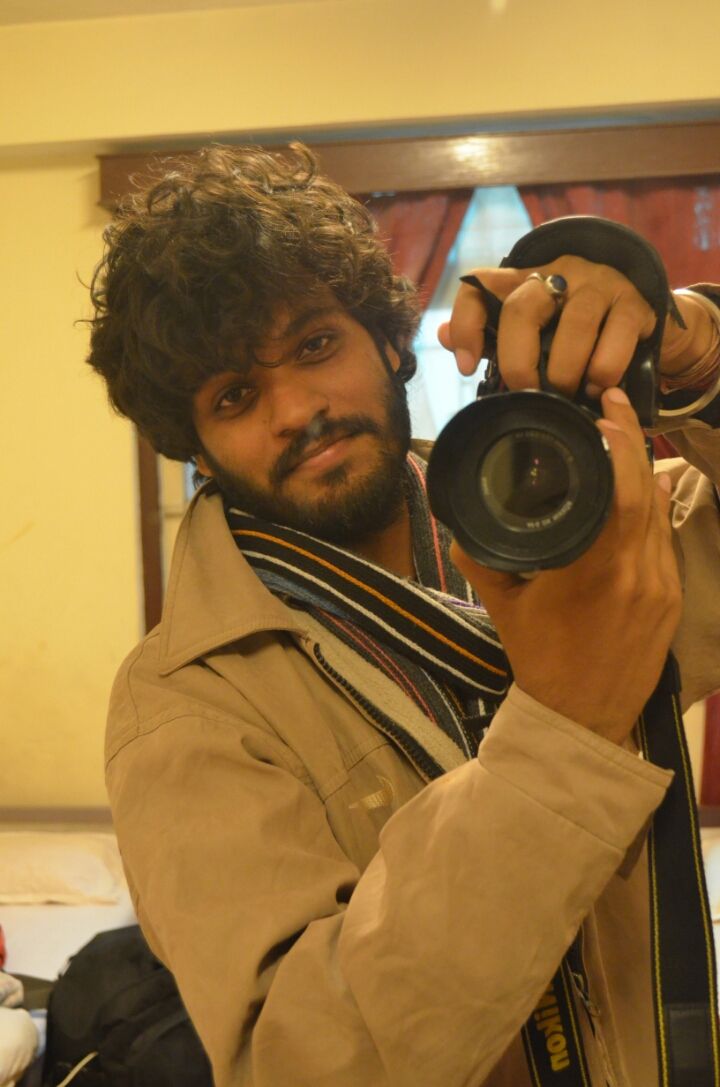 How would you react when you suddenly get to know that you are going to the place which you always wanted to visit? I have already visited Arunachal Pradesh, Assam and some part of Meghalaya before but couldn't get chance to visit Sikkim. I had heard and read so many things about Sikkim and was just waiting for the right time to explore this place. But unfortunately, this particular 'Right time' took a long time to come. Ok, let me take you to a little flashback.
After completing my post graduation from Rajasthan and spending almost a month in Delhi, I reached my home town, Motihari. In the month of May or June only, I had applied in Central University of Sikkim for M.Phil but was not sure about my application status i.e. selected or not and very frankly, I forgot about it. After spending almost 15 days at home, I started getting bored but it was quite tough to escape because I was there after a long time. One day, I got a mail. No, it was not only mail; actually it was a fantastic sudden escape plan for me. The mail was from Central University of Sikkim and they were calling me for M.phil interview. The campus is situated in Gangtok so I had to be there.
Silliguri to Gangtok
Since there are no trains for Sikkim, I took bus from Motihari to Silliguri, West Bengal. It took almost 12 hours to reach Silliguri. This place is also called as the connecting city to Darjeeling and Sikkim. I arrived there at 3 in the morning. It was a dark but beautiful morning. Other than private and shared taxis, public bus service is also available between Siliguri and Gangtok. The entire road between Silliguri and Gangtok is mixed. Now you can take this word 'Mixed' as smooth, dangerous and adventurous. The road routes from Bagdogra (nearest airport), NJP and Silliguri all meet the Sevoke Road which leads to the National Highway NH31A. The route passes through the Teesta area and then goes all the way to Gangtok. For a long part of the drive, you will see the beautiful River Teesta flowing alongside. If you take a private or a shared taxi with West Bengal state registration, then they will drop you at the Deorali taxi stand near Gangtok which is about 2kms below the town center. This is due to restrictions in Gangtok for non-state vehicles. From Deorali stand you will need to take a local Sikkim taxi to reach your hotel (they will charge some Rs. 200 - 300 depending on the distance).
Accommodation
Ok, always remember that if you are planning to visit Gangtok during peak season, do book your hotel room in advance because I had faced problems in finding cheap accommodation. After wandering here and there, finally, I made a perfect deal when I visited a hotel near taxi stand. You won't believe but after a round of negotiations and bargains, the receptionist agreed on 300 per day. The room I booked was a semi deluxe and service was also good.
Systematic and Beautiful
One thing I loved and amazed about Gangtok was, everything is well organized and it looks like planned city. First thing that amazed me as soon as I entered Gangtok, was the Footpath and Footbridges. I have seen in Delhi, Jaipur, Kolkata and many more places that we do have footpath, but I never seen maximum people using that, instead peoples walk along the main road. Well how would they? Footpaths are filled up with different stalls. But here in Gangtok, I was amazed to see, that everyone was walking along the footpath and using footbridges to cross the road. Next thing, I loved was, the organized Cab system. Like, cabs that bring you from Deorali to the City can only run along the same route and they cannot hop into short distance passengers or cannot run in different route. So the cab that runs within the city for short distance cannot hop into other passengers too. Each cab has the license stucked on the front window which determines its route.
After checking into hotel and having lunch, I took rest for few hours and went for a visit to M.G marg. Again, it was simply stunning. With the lighting and decorations everything seemed planned. Had some delicious Momo and Tea and walked around the Marg. The MG Marg can easily pass off as a European street with its cobbled streets, flowers, Victorian street lamps and those ornate benches. Most parts of this road are exclusively for pedestrians. The lights make the fountain and the Gandhiji statue look magnificent after sunset.
Next day I left for Central University of Sikkim. The university is located approx. 8km far from city and I was totally surprised to see that the entire campus is based in a building only. Well after attending my Interview, which was not so good, I came back to city and started wandering here and there. I talked to various people. Some of them suggested me to visit Enchey Gompa Monastery. Enchey Monastery is a very sacred and beautiful place of worship in Gangtok. Set up in the year 1909, it is constructed on a scenic hill above Gangtok from where one can enjoy a spectacular view of Mount Kanchenjunga. The name 'Enchey Monastery' means solitary monastery and yet another legend says that the place is sacred for the presence of the protecting deities – Khangchendzonga and Yabdean within the place. I also visited Hanuman Tok, Ranka Monastery, Tashi View Point, and Flower Exhibition Centre same day.
Lachen – Gurudongmar Lake & Lachung – Yumthung Valley
Next day after breakfast, I left for 3D/2N North Sikkim tour (also known as Lachung – Lachen tour). The Lachung – Lachen tour is generally available within 3000/- per person (everything inclusive i.e. Accommodation and Food). This tour comes in various forms and can be booked from hotel or in Tour Stalls in M. G Marg.
The North Sikkim tour comes in various forms, such as
2D/1N – Lachung with Yumthung Valley
2D/1N – Lachen with Gurudongmar Lake
3D/2N – Lachen – Gurudongmar Lake & Lachung – Yumthung Valley
All the above tour comes with accommodation and meal plan. You cannot deviate from this i.e. you can't book hotel yourself. The reason is, at that high altitude you won't find anything. The hotels are very basic, so keep your expectation low. Though, they are more of a Lodge rather than Hotel. You will be served Bengali Cuisine throughout your stay. These hotels run depending on these tour operators in Gangtok. Each tour operator has collaboration with a particular hotel accordingly.
I, with the cab driver Bhupen, started the journey at 11 AM and reached Chungthang at around 6 PM in the evening with a 30 mins lunch break in between. In Chungthang only, I found that I have left my Nikon camera battery charger in hotel room. Oh god, what will I do now? I was literally crying. How could I forget my charger? Now there was no chance to bring back the charger from hotel room. So, I decided to click pictures from my cell phone. From Chungthang the road gets divided to Lachung & Lachen. Generally Lachen is covered first and then Lachung. So after having some Momo and Tea in Chungthang, we started for Lachen again without wasting much time. Chungthang is the last destination where you'll get Mobile tower. So take your time to make any calls or surf internet if you needed to. After this point, only BSNL will work. So you'll be out of coverage area for 2 days if your provider is not BSNL. We sighed when we reached Lachen after around 1.5 Hours. Finally we were at Lachen at 7:30 PM starting from Gangtok at 11 AM. I checked into the Hotel.
Next day early morning at sharp 3'O Clock, we left for Gurudongmar Lake. We reached Thangu, the last village of Indo – Chinese Border at around 7 AM. It's mostly covered with the military base so be ready to be amazed to see different Regiments, Armor, Tanks, Shelling Equipment's etc. So finally at 7:30 we reached Gurudongmar Lake at 17,100 ft. Many of tourists felt ill due to low oxygen and started facing breathing problem. The hills looked awesome; it was like made of Gold. The beautiful and awe inspiring lake remains milky in color throughout the year.
While coming back to Lachen I had breakfast at Thangu and spoke to some of our Army men's regarding the border conditions. Finally I was back at Lachen again at 12'O Clock, took rest and a nap for an hour and then I was called for Lunch. Just after the lunch, I left for Lachung. We reached Lachung at 5:30 PM. Took rest for the evening I was really tired after the hectic trip of 2 days, well still 1 day remaining.
At 5'O Clock in the morning I left for Yumthung. Yumthung is famous for varieties of Rhododendrons and known as "Valley of Flowers. I reached the entrance to Yumthung Valley and get down there. Actually the road goes right through the Valley. Entering the Valley, I came across a breathtaking view. A flat grassy valley in the middle, a mountain river flowing through it, and lush green mountains covered with trees and vegetation on both sides. I stood there speechless for a while, taking in the view. Then I climbed on to the slopes, to look for flowers. Indeed, the Himalayan Yellow Poppy is right there. Wow, what a beautiful view it was.
It was around 7 AM, I thought of extending my tour to Zero Point. Generally Zero Point is not covered in the tour, but you can always negotiate with the driver. Don't negotiate about Zero Point with the Tour Operator beforehand, as it requires permission which will raise the cost. Instead pay your driver 300 – 500 bucks and ask him to take you to Zero Point. I reached Zero Point at around 9:00 AM. Finally after enjoying and playing a lot with ice bergs, I left for Lachung at around 10:30. At sharp 12'O Clock I reached Lachung, back to my Hotel again and left for Gangtok at 2'O Clock after having lunch and freshening up a bit.
Finally, I was back to Gangtok at around 8pm. I was really very tired from this 3days north Sikkim tour. I wanted to go M.G Marg. again but failed to do so as there was no energy left. So I decided to sleep.
Tsongmo Lake–Nathula Pass
Next day morning, I went for Tsongmo Lake–Nathula Pass tour. This tour generally costs 800/- per head (With Nathulla), and 500/- per head (Without Nathula). The first stop was Tsongmo Lake. I don't know, but may be after all the scenic beauty of Gurudongmar and Zero Point, I didn't find this much interesting. So I didn't wasted much time here. Words can't describe the feeling when you are standing in your country's border watching the bunkers of India and China and the LoC. Just a step forward and you'll be in China.
Nathula (14200 FT) is 52 Km from Gangtok. The earlier roads were narrow. Roads barely existed on the JN Marg that connected Nathula to Gangtok. I was on a pathway interrupted by landslides at nature's whims and fancies. Ravines on the right were so deep that looking into it was enough for your heart to skip not one but a dozen beats. On the left, the mountain walls displayed many textures, patterns and shapes-all signs of human intervention. Clouds had decided to shed their beauty and be shapeless. The confused clouds cozily placed themselves next to each other. These are the times when you realize that white and blue are siblings. The sky was painted with not just one, but many hues of blue. A few km up and I was at about 12600 feet above the sea level. I took a detour from what seemed like a base camp and headed to Baba Harbhajan Sigh's bunker. The base camp had a Baba Mandir which apparently was built for the convenience of the visitors ("duplicate" as per the driver). The original one and the bunker were about 6km away from here. After visiting Baba's bunker, I headed back to 12600 feet base camp. This place had an ATM (yes!) and a few shops. From here, I started our journey to a place that mattered much in history, a point on the Old Silk Route 'Nathula'.
Through the gate that said Nathula, I walked up the stairs. On the right side was a photography prohibited area, a few meters from there was the Indian Army post. We were at a place that looked more like the portico of one of the two buildings. Behind me was a building with the tricolor proudly fluttering, bringing out the Indian in each one of us.
I was standing in front of a building with excess of red-golden pillars and a star on its forehead. I walked close to it and hey! What am I seeing? There is a fence, so that is C-H-I-N-A. That was China! Within minutes, three nattily dressed young Chinese soldiers came close to the fence, one of them smoking and clicking his camera nonstop. He had decided to get pictures of every single young lady on the Indian side. None of our rules apply to him; he is on the other side. Different rules, different time zone, different language, all together a different world. How much can a small fence do?
Soon, the Chinese soldiers shed their initial indifference and started posing for photos with the Indian tourists. The soldiers on another side of the fence were ready to pose for photos, but refused to shake hands. A trip to Nathula was never complete without breaking a piece of rock from the memorabilia stone.
In the midst of photography, I managed to sneak my hand to the other side of the fence. Yes, I did that. That was touching Chinese soil. What else can give you a high when you are on the border? I and other guys like me left the BRO slogans, the Army's Hum Hi Jitenge | Mera Bharat Mahaan lines and started our drive down hill to Gangtok. Passing many snow capped buildings behind us, I was coming down from a high point in my life.
https://www.facebook.com/anurag.f.verma/videos/vb.100000636866693/996791333685419/?type=3&theater
https://www.facebook.com/anurag.f.verma/videos/vb.100000636866693/996774927020393/?type=3&theater