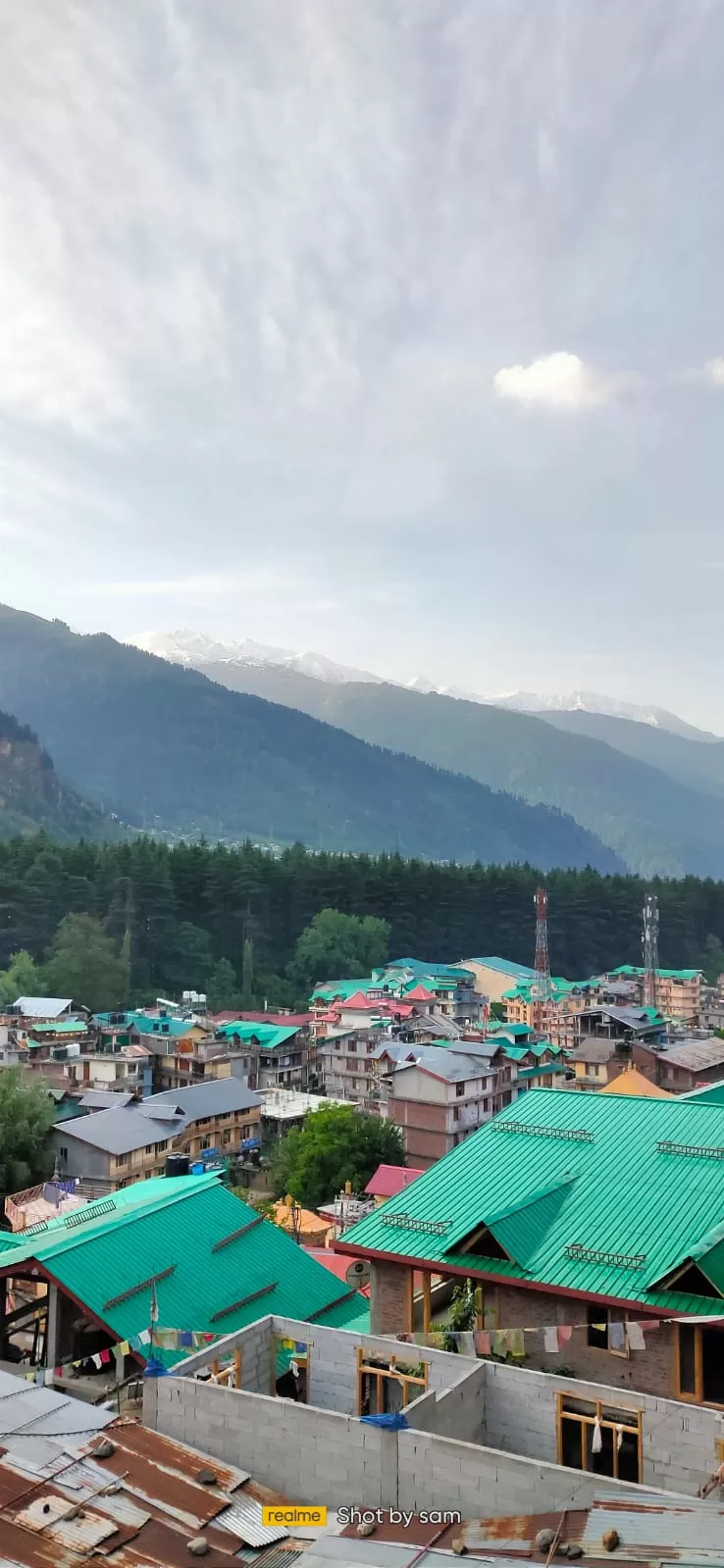 30 April 2022, Day 1
We had all our bags packed and were pretty much psyched for the most awaited trip of the year! We booked our cabs for the airport and started our journey. This trip of ours had so many firsts included. Siri, Chandan and I reached the airport first and had to wait for the remaining people. We completed our security check pretty early and reached the terminal. Sandeep decided to have burger for lunch and asked us if we would like to join him. We were tempted by the burgers but also remembered that our parents have got up early in the morning to prepare pulihora for us. After a lot of discussions, we decided to go for burgers and have the home packed food for dinner. We boarded our flight and I luckily got a window seat. Though I was sitting beside strangers, I was happy that I got a window seat. It was a 2 hour journey to Chandigarh and I spent most of the time trying to eat that massive burger. It was a little awkward to stuff that burger inside my mouth beside an aunty who was constantly staring at me while I was struggling to eat it.
We reached Chandigarh at 2.20pm, texted our parents that we reached safely and then decided to have a small tour of Chandigarh till evening. I was pretty mesmerized by looking at how neat and structured the city was. The roads were nicely built with trees all around. The traffic rules were well followed by everyone. I was also surprised to see that the cars followed the lane system! Very impressed by this city!
First stop was a park where we had a lot of street food to explore. We first started off by tasting the pani puri, then some dahi puri, aloo chat and ended the feast by having fried momos. I would give a 5 star to the momos! Then we headed to the Rock garden, which is known to be the center of attraction of Chandigarh. We spent a lot of time exploring a wide variety of rocks and monuments and by taking pictures at that place. It was fun going through the caves and walking through some huge rocks! I fondly remember a Punjabi munde telling "koi gal nhi hai, lelo selfie" when we were passing through a narrow pass and trying to take selfies by blocking people behind us.
We were all exhausted by the time we reached the exit point of the rock garden.
We then started off to Kalka, where we had a stay for the night. It was almost 8 by the time we reached Kalka and everyone of us were tired and also excited at the same time about the next day cause we were heading to Shimla. We booked our toy train tickets pretty much in advance but to our bad luck, only one ticket got confirmed and the remaining were in waiting list. We spent the whole night hoping that our tickets would get confirmed.
To be continued..