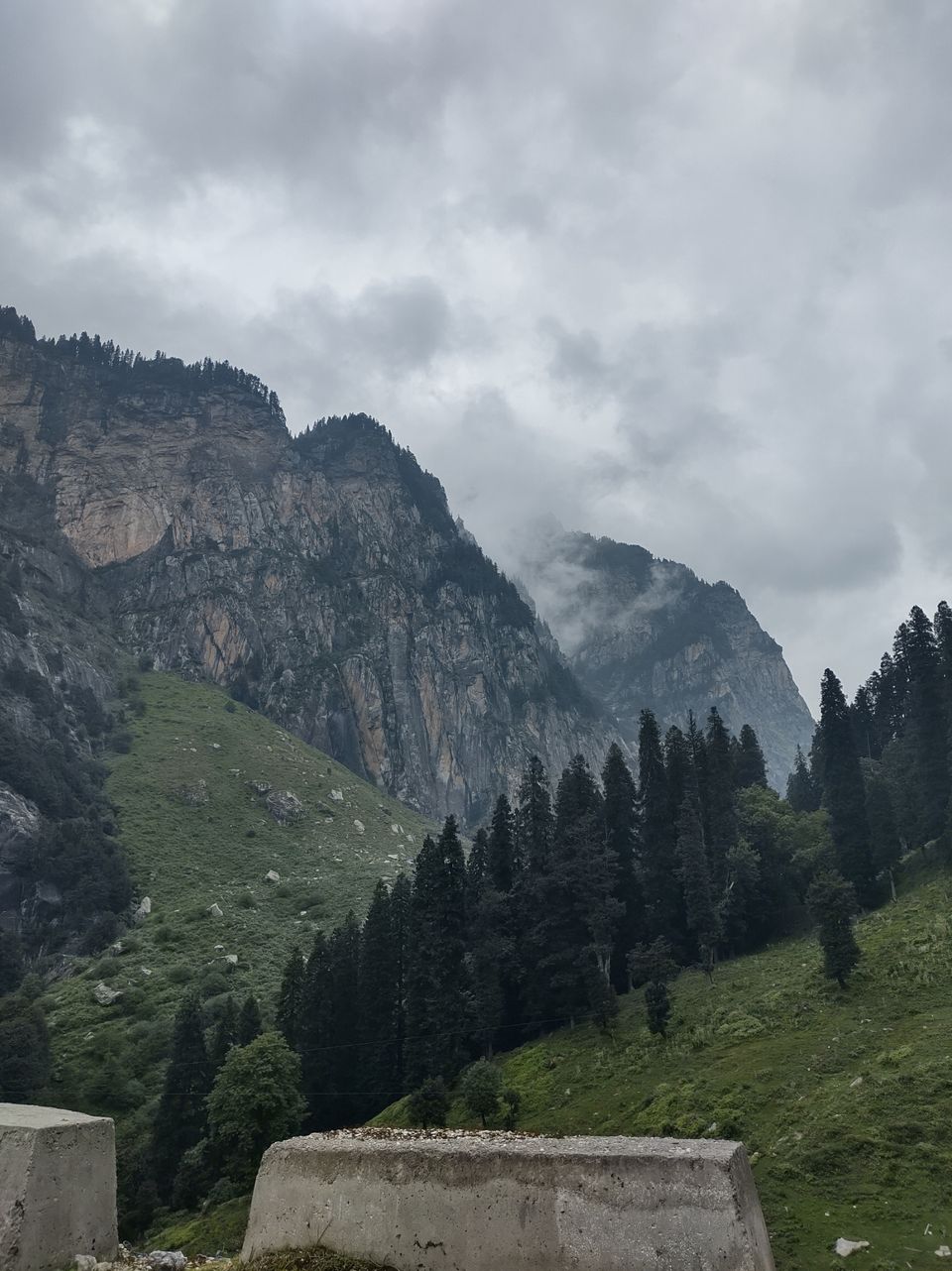 It was an impromptu decision to make a trip somewhere just when all the places were opening up after lockdown. We chose Himachal Pradesh considering we had enough of beaches for the year and we wanted to explore the peaceful mountains. We booked our tickets to Pathankot and then planned to reach Dalhousie from there via taxi or bus. The hotels were booked and the itinerary was ready.
But fate had some other plans. We met a few friends in Delhi who insisted that we change our plans and join them for Sethan. Sethan is a small village with less than 20 houses, few kms away and above Manali. We followed a homestay page on Instagram few months back and they had extremely cute dogs. That homestay was located in Sethan and we came to know about the place from there.
After a bit of hesitation we agreed with them and cancelled our plans for Dalhousie. Sethan was on and we had a long drive ahead of us. It was a 4-day trip. Two nights in Sethan and the remaining two were near Bilaspur (the pit stop which was necessary while going and returning back).
We started our journey early morning from Delhi but had to break it midway. We stopped in an NTPC township on Delhi-Manali road for the night. We reached there in the afternoon and it was a beautiful scenic place surrounded by hills and near the dam. We spent the night there relishing the beauty of the place in the company of new friends.
We had to start our journey very early the next morning. We reached Manali in the afternoon and still had around 14kms to reach Sethan. We needed to get the car permit from SDO office near Mall Road in Manali. So we decided to grab a bite before moving forward. We had some momos, pizzas and sizzlers at the Corner House cafe and grabbed a couple of softies on our way out.
We started our journey after lunch and we were told by the locals that there were around 32 turns as we move up to the village. The first 20 turns were not much difficult but the rest were quite scary due to the bad roads. We buckled up and after a frightful and adventurous journey we reached our destination.
Sethan is a hidden paradise untouched by the commercialization process yet. Situated in Hampta Valley, Sethan is an escape from the fast moving world. Hampta Valley in winters turn into most scenic and an offbeat destination for snow trekking and adventure activities like snowboarding, skiing, tube rides in snow and the most popular place for Igloo stay in the country.
We booked our stay at Whoopers located at the centre of the main village. Our friends stayed at Glampeco which falls on the way to the village. The domes in Glampeco presented a majestic view from the top but the booking for this place must be done beforehand as there are less domes and they are pretty much booked most of the times.
We settled into our room in Whoopers but we had planned to spend our time with our friends in Glampeco. So we freshened up and decided to take a walk from the village. The downhill walk was quite easy and the soothing view helped in the process. It was almost dark when we reached the place and we all decided to sit and chill with our drinks for the night. We even managed to see Jupiter while stargazing through a telescope. 😬
We finished our dinner and then got dropped off at our place to retire for the night.
We woke up the next morning with a foggy misty view of the hills. It was cold and drizzling and we were blessed with the mesmerizing view. We got ready, had our breakfast and headed out for the day. We walked to Glampeco to meet our buddies and all of us decided to explore the village. We drove towards the village and moved further into it reaching a place that presented us with majestic views that was too captivating. We could see clouds moving in such a carefree way, making it seem like it was a scene right out of heaven. We spent some time there capturing memories and relishing all of it. It started to rain soon after so we decided to head back. On our return through the village, we stopped at the homestay which helped us know about this paradise from their posts. We met the cute babies- the leader of the pack, Husky Sky 🐶. It was past lunch time so we ended up in a local dhaba and had their popular dish named Sidhu. It is like Momos with walnut stuffing inside. We also got to hear the stories of how secluded Sethan was before the government decided to construct the roads. Everything gets covered with snow by the start of November and last till March-April. Igloos are created where tourists can come and stay.
The rest of the night was spent in a pleasant manner as we sipped into our drinks and played games before calling it a night.
Next morning we left early as we wanted to cover most of the journey that day itself before taking a break. We reached Bilaspur in the evening and retired for the night in a hotel. We weren't glad to leave and were reminiscing about our trip the whole time. We retired early for the night and the next morning, our journey to Delhi started soon.
We carried with ourselves two days of super bliss that the hidden paradise of Sethan gave to us. We took all our memories and returned back to our mundane lives.
But just as they say a piece of our heart was left there.
"Mera dil kahin dur pahadon mein kho gaya"
(P.s- You need to have your RT-PCR test done before entering Himachal Pradesh or need to be fully vaccinated. We were fully vaccinated when we made the trip)