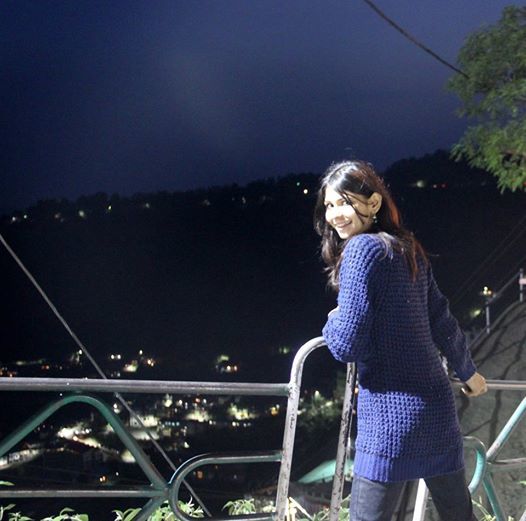 " Sometimes we need to give up our small dreams in the hope of dreaming big dreams next time."
Living in a relative's place make your trip cheaper. It makes cost little cheap, but there are curfews when you belong to a typical middle-class family.
After my end-term examination, I have decided to go somewhere but, alone. Actually, I was applying for some internships that time, I got a call from a recruiter where I have been asked to tell the craziest thing I have ever done? I just memorize what exactly I have done in life till yet? Like seriously? I don't have any adventurous story to tell. I felt so dejected.
A major problem pulling me to back home was the care of my family. I guess every traveler on their initial journey of traveling face such emotion. Asking my parents for allowing me for a solo trip is quite difficult.
So somehow, I managed to book my tickets to Chandigarh after winning the argument I had with my dad that 'I am big now'. But I told him that I want to visit relative.
The next day visited sector17 market, then Elante mall, then one of my Chandigarh friend came up with an idea of dropping the movie plan and going for a mini road trip just to touch the mountains till Jabli, on the way to Solan.
I can't able to manage to visit entire Chandigarh and the next day I decided to go Shimla. I reached in the evening and encountered a monkey hitting my back just to grab puff corns I had.
Eating momos in breathtaking view were one of my favorite memories as if someone put stars on a dark night.
Tiny houses without fans on the ceiling, walking along with a tunnel, and sleeping on a quilt is one of the best feelings in the world for the sleepiest girl like me.
I visited mall road another day which was some around 4kms far.
I stopped walking and bought a burger, sitting and eating on bus stand I find girls gossiping they may get attracted to the camera I was carrying.
She asks me are you from a press or something?
We just had a small introduction over a burger. Either she liked talking to me or she was curious to know about Delhi she started walking along with me. When we reached the mall road, she said I have some class till 3 pm then we will go together to Sanjauli in meanwhile I was exploring the place. Sanjauli is a hub of PGs and rented homes as the university is nearby to it so most students live in Sanjauli. Monica was a very fun-loving girl I really don't know how time spent talking to her. It's really an amazing conversation when you both have no idea about each other and talking over anything specifically on boys (Himachal Boys vs Delhi Boys).
Then in the evening visited the nearby cemetery with my little cousin and kind of telling him about the handling of the camera. Mountains everywhere the ultimate beauty of Shimla is served there I guess. Side by side Oogy (Bitch) accompanied us there.
I wish I could have some photoshop there wearing some fancy frocks or gowns.
After so much of trying over phone calls, my parents didn't allow me for a solo trip where none my relative lives. I felt so desolate.
So rather than coming back to Chandigarh, enjoying with my maternal cousin, I end up coming to Delhi.
Scheduling my solo trip in the drawers of my heart, I took a bus to Delhi.
Somewhere lending limelight from streetlights.
.
.
.
.
Up on the hills. O:)