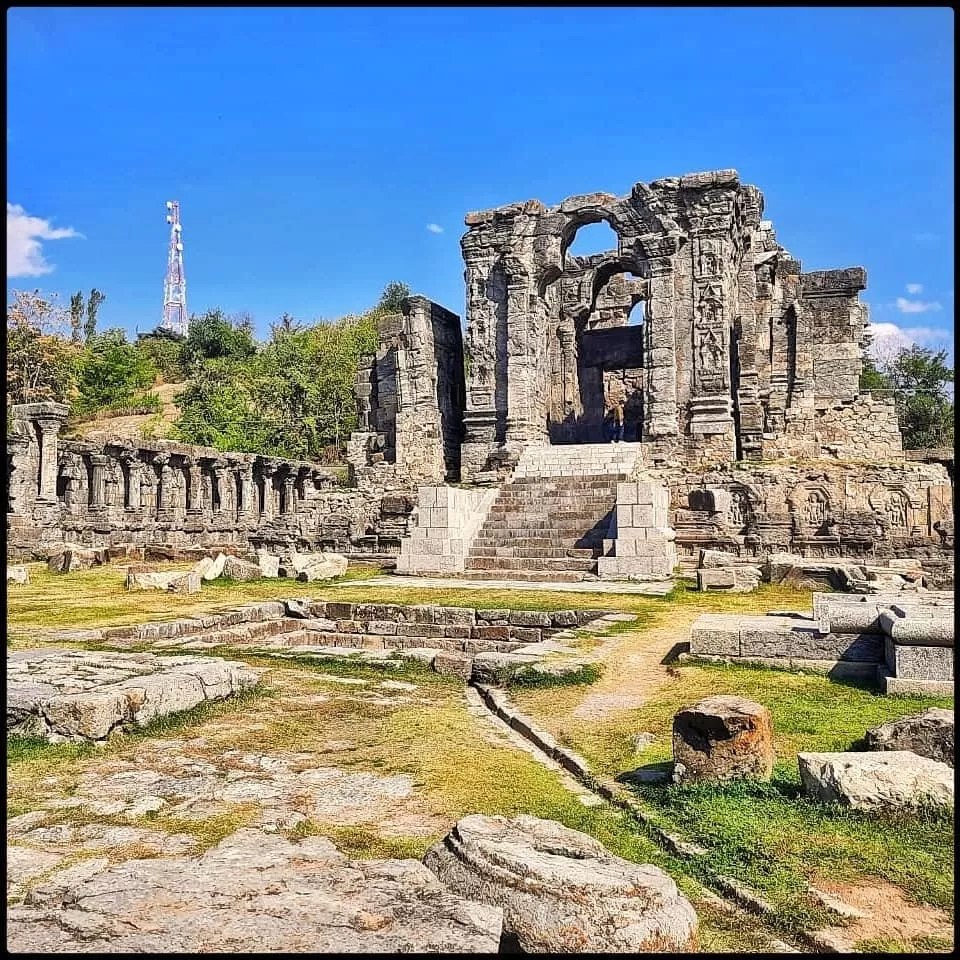 We often get to hear about the famous landmarks of a place, but very few get to know some hidden gems that need to be known to the world . One of such place I got to visit while I was in Kashmir is Martand Surya Mandir. Its an ancient Hindu temple and is believed to be the oldest sun temple in India .Yes you read it right, it was built before the famous sun temple of Konark.
Situated in south Kashmir in Anantnag district, it was built by king Lalitaditya Muktapida of Karkota dynasty. It is an excellent example of Hindu architecture of 8th century and holds a lot of archaeological significance. The temple is made in such a way that the sun rays would always fall on the idol till its dark. The temple complex has a Kund as well.
Many people might not be aware about this beautiful place and you need to trust google and go ahead with the suggested route. This place is also shooting location for the movie Haider, song from the movie - Bismil Bismil was shot here.
It is a site of national importance in Kashmir and is listed as a centrally protected monument.
But sadly, the condition of the temple seems to be deteriorating and I wish this historical marvel is restored to tell the tales of its glory in future too. I was standing there, admiring the ruins and hoping secretly for it to be protected the way it should be.
Very few travelers visit this gem. Please do not miss this important structure while you are in Kashmir.