The less-visited Martand Sun Temple in Kashmir yearns to see tourists.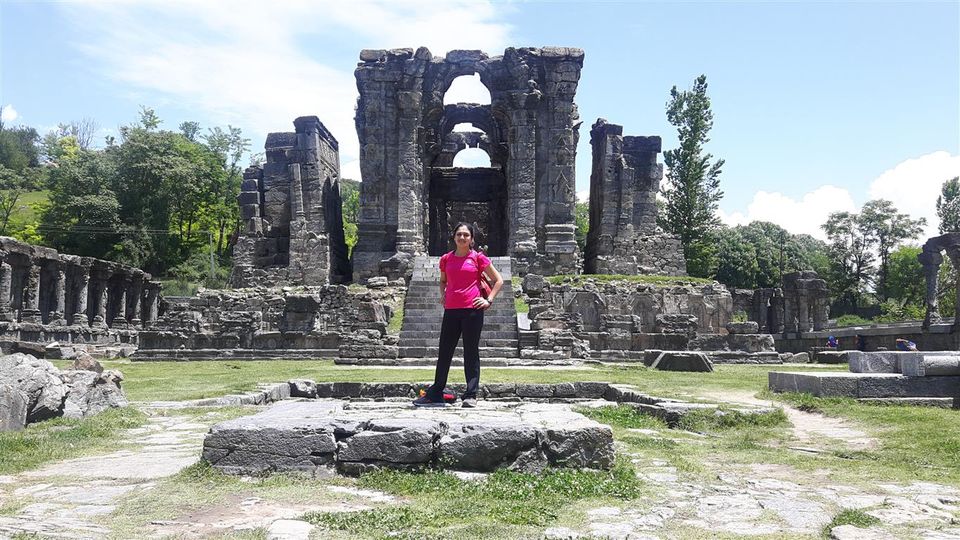 The ruins of Martand Sun Temple located 64-km south-east of Srinagar should be stamped prominently on the tourist map of Jammu and Kashmir. Tourists who flock to popular destinations like Pahalgam and Aru Valley should make a point of visiting the Sun Temple of Martand, which lies in district Anantnag. The place is covered in snow during winters.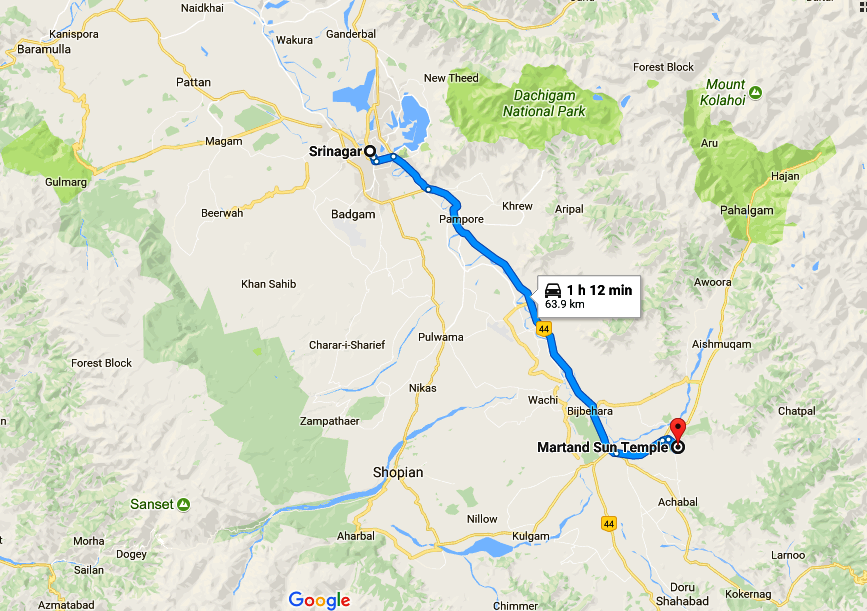 The location is ideal for tourists. Families can spend a few hours here taking photographs and experience the ambience. The temple is like a live laboratory for the students of history, archaeology, architecture and religion. Kids will enjoy the place jumping around stones and playing hide-and-seek – the kids from 8th century AD must be doing the same in the prime of this temple!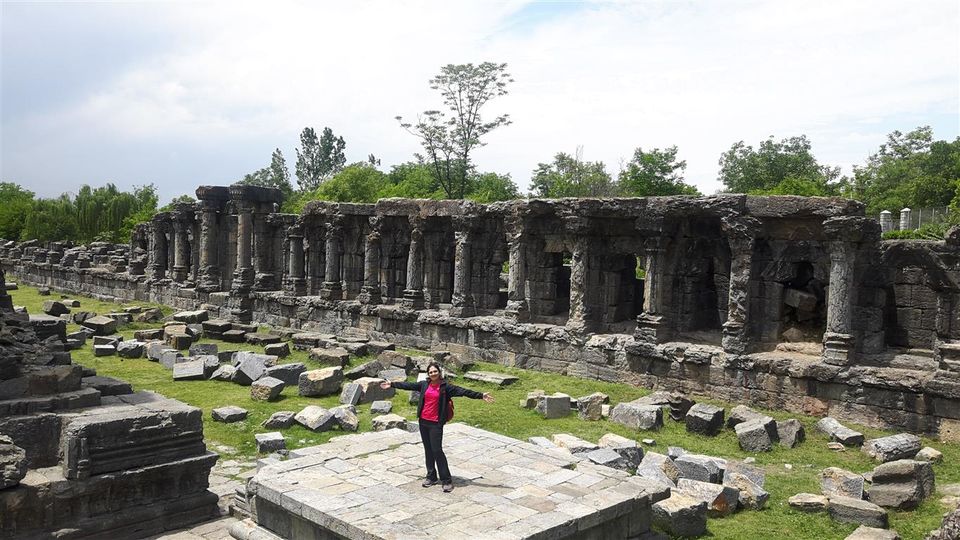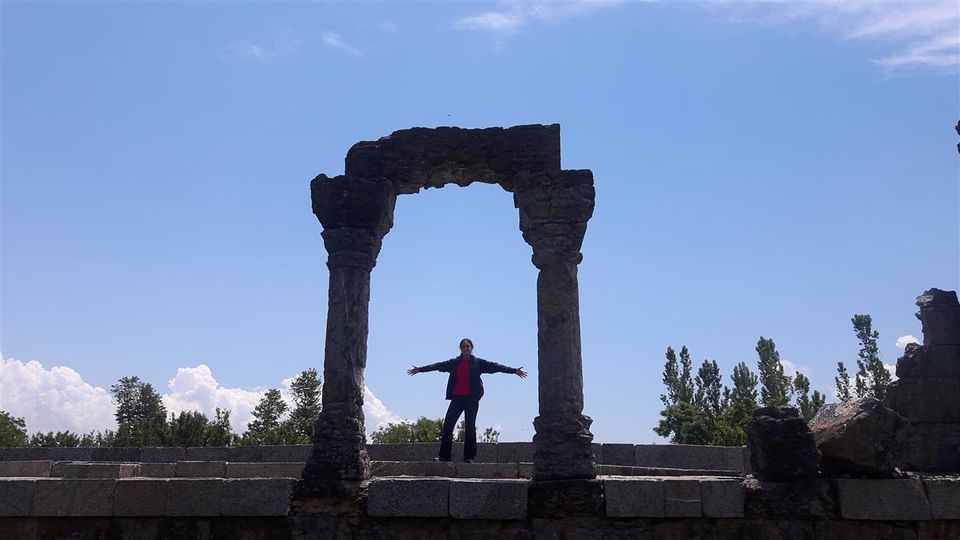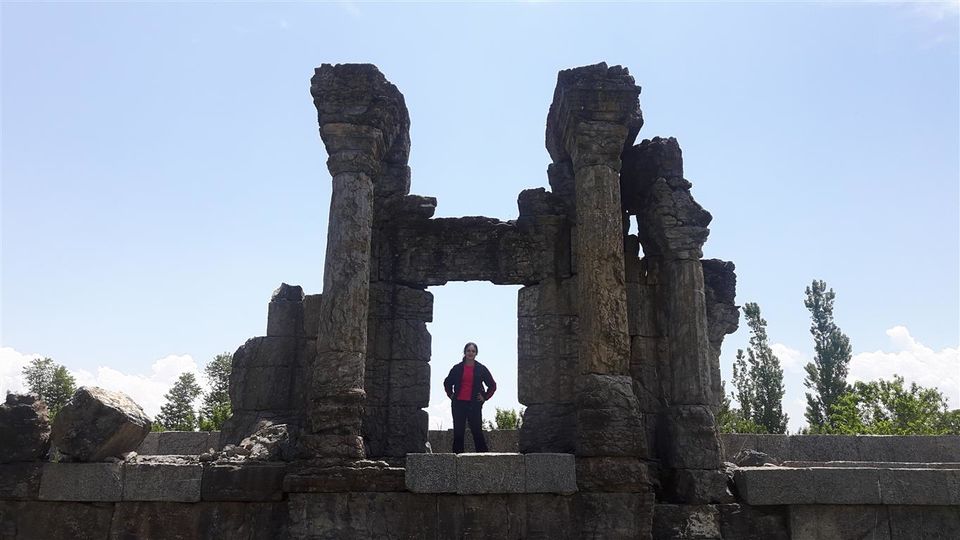 HISTORICAL ACCOUNT:
Beautifully kept, the Martand Sun Temple is built in nagara style of temple architecture. It is a protected monument under Archaeological Survey of India. Built in 8th century AD, it is senior to the Konark Sun Temple, Odisha (13th century AD) and Modera Sun Temple, Gujarat (11th Century). "Martand" is Sanskrit name for Sun. Ancient and medieval Kings would often call themselves as "son of Sun" (Surya-putra). The impressive Martand Sun Temple was built during reign of one of the mightiest emperors of north India, Lalitaditya Muktapida.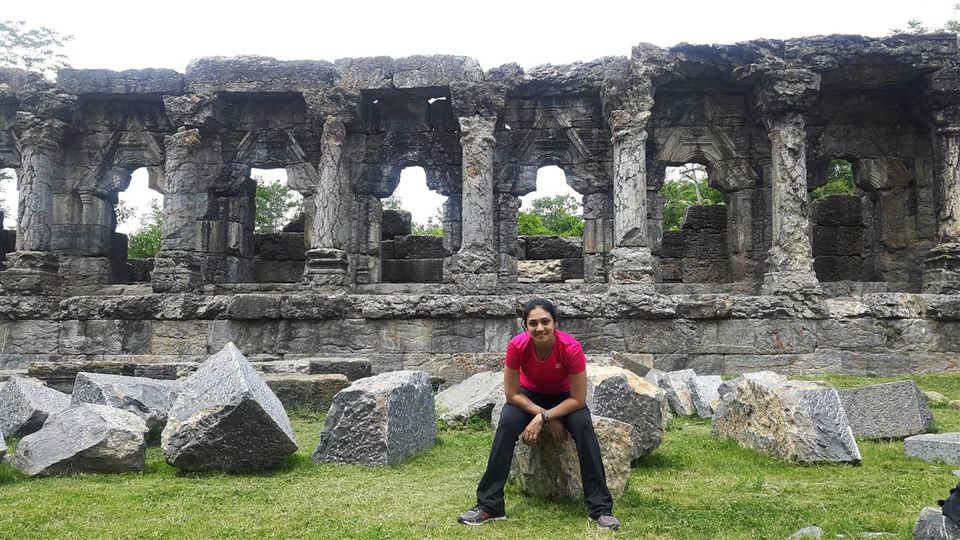 Temple architecture was at peak during the medieval period of Indian history. Kings would often order building huge temples to assert military might and divine connection. Massive temples were built during this period throughout India, for example, the Kandariya Mahadev Temple in Khajuraho, Madhya Pradesh and Brihadeeswarar Temple in Tamil Nadu.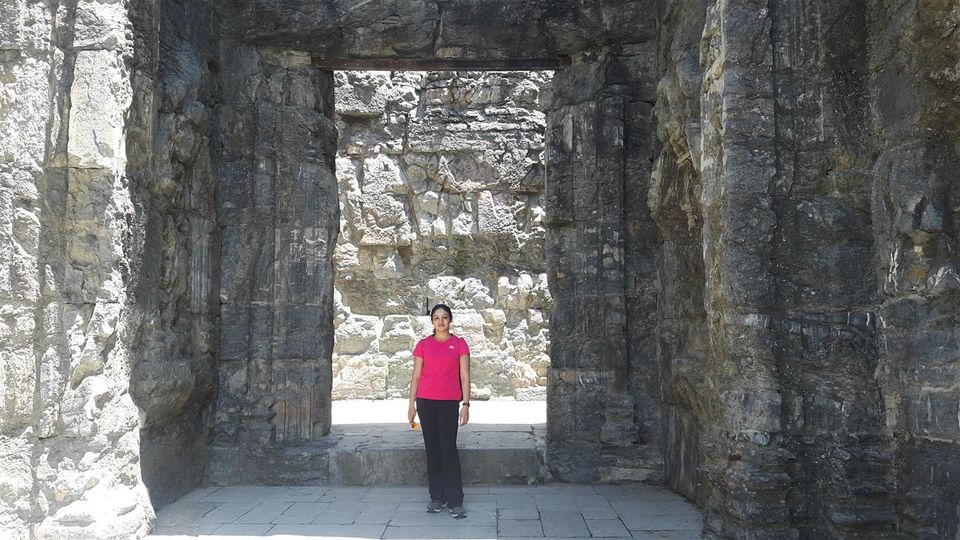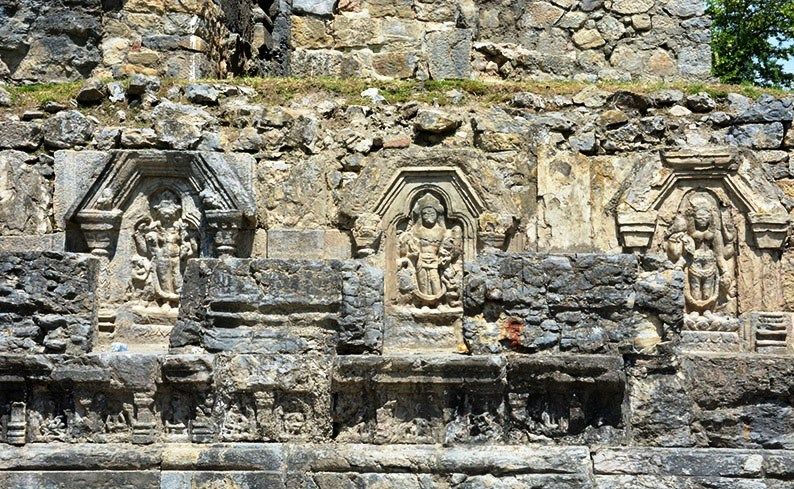 Two persons need to be focused upon if you want to travel back in time – one the creator of Martand Sun Temple and the other one, the destroyer of the temple.
LALITADITYA MUKTAPIDA:
Emperor Lalitaditya Muktapida (724 to 760 AD), a name surprisingly not mentioned in the school books of India, was the fiercest and the most powerful ruler of the Karkota dynasty of Kashmir region. His name Lalit+Aditya means "beautiful Sun God". His empire stretched from Kabul in the west to present day Kolkata in the east. A man of many interests, he has been lavishly eulogized by Kalhana, the contemporary poet and biographer in his historical account of Kashmiri kings "Rajatarangini". Lalitaditya Muktapida's military exploits and his inclination towards religion and art makes him a figure to be studied. He had equal reverence for Buddhism and is credited with building Buddhist shrines and statues and encouraging its art and architecture. Lalitaditya had founded a number of towns and temples in the valley. The Martand Sun Temple stands as his most magnificent creation.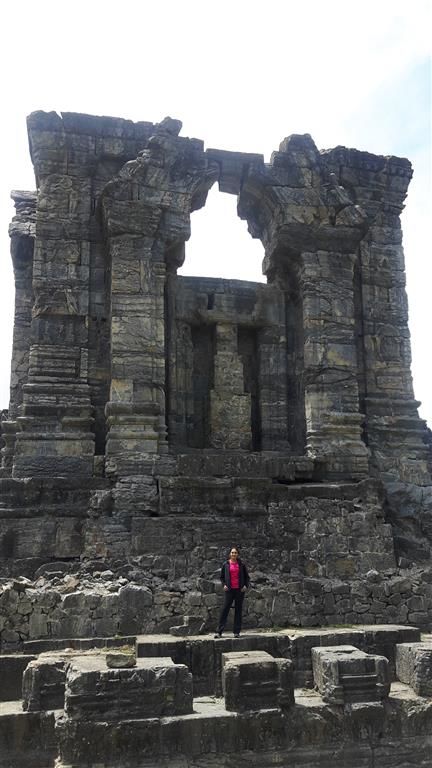 SIKANDAR BUTSHIKAN:
Muslim ruler Sikandar Butshikan, the idol breaker, (हिंदी: बुतशीखान – मूर्ति तोड़ने वाला; اردو - بت شکن) in the early 15th century ordered complete demolition of the Martand Sun Temple, an exercise that is said to have lasted for a year. It was done in his effort to convert Hindus of the Valley to Islam, which he succeeded in doing to a large extent by persecuting Hindus on large scale, destroying the Hindu-Buddhist icons of culture and infusing terror in the minds of Hindus and Buddhists of the Valley. He had also destroyed a large number of Buddhist temples and masterpieces.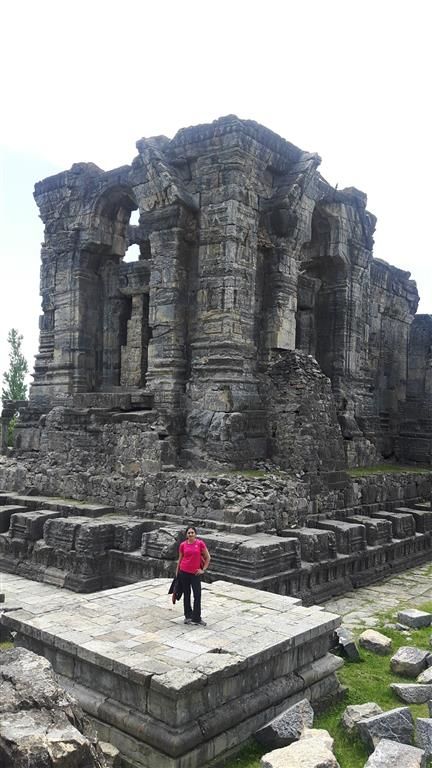 Though the Martand Sun Temple does not stand in its original form, the ruins speak volumes of historical changes that happened over the years. It stands as a mute spectator of time and yearns to see visitors. Next time you plan for Kashmir, do visit the Martand Sun Temple.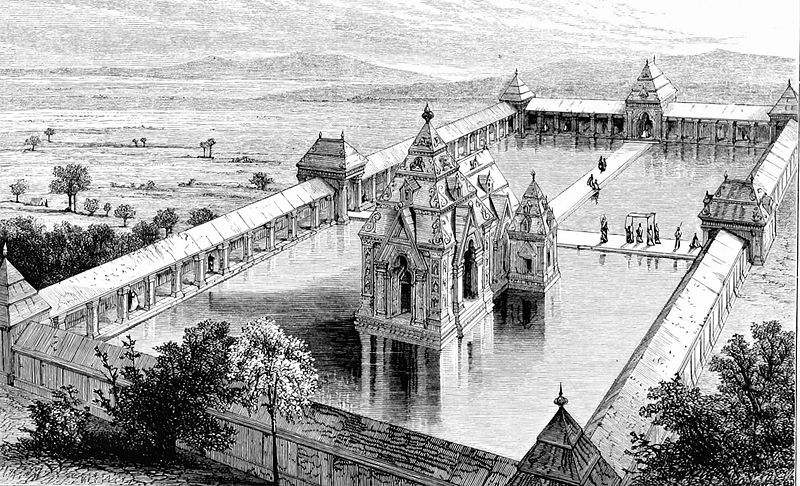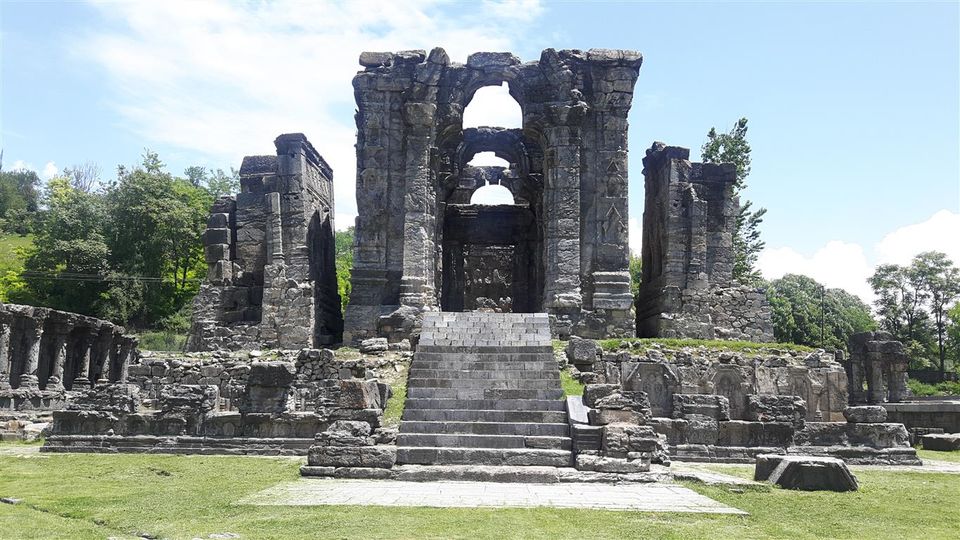 Famous song - Tere bina zindagi se koi, shikwa to nahi was shot here
Follow the author on Facebook.