Devbhumi, Uttarakhand is known for the composed Himalayas, holy rivers, spiritual centers, and spellbinding landscapes. Due to the presence of numerous numbers of temples, it becomes the cultural hotspot of India. Uttarakhand is also popular for preserving the leaflets of history. Archaeological evidence supports the existence of humans in this region since prehistoric times. ASI has listed 42 nos. of monuments which are protected centrally. Besides these, there are 47 nos. of monuments which are protected by the Government of Uttarakhand. Among them, ASI has marked 3 sites as 'Must See' which display exceptionality in terms of arts and architecture, planning and design, are a unique testimony to the civilization in the past and are an outstanding type of buildings showing exemplary engineering skills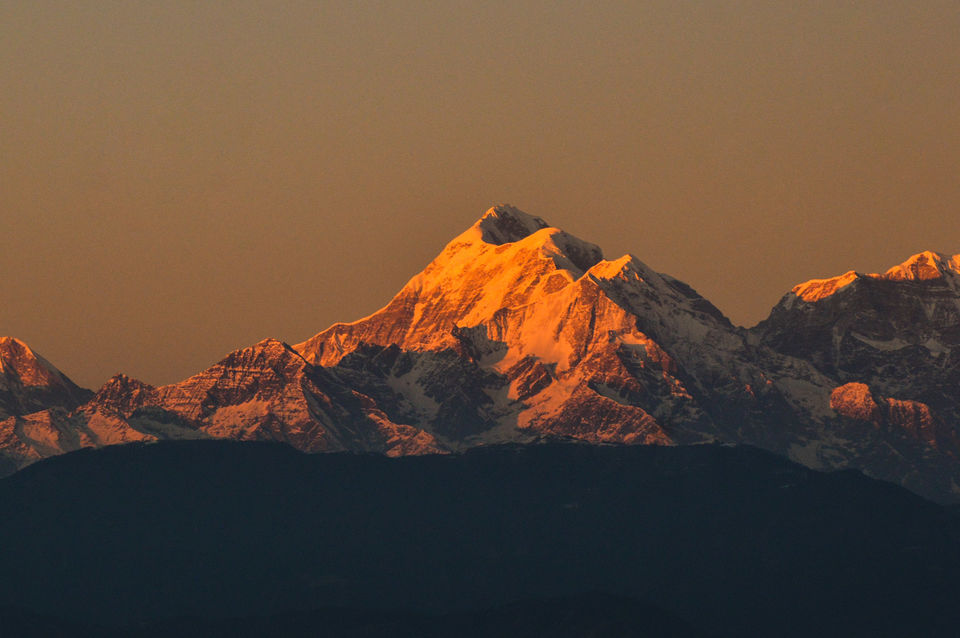 1. A Large Temple Dedicated to Sun (Katarmal)
In India we have many temples dedicated to the Hindu deity Surya or Sun. We all have heard the name of Konark Sun Temple in Odisha; some also have heard the name of Modhera Sun Temple at Gujrat. But have you familiar with the name Katarmal Sun temple? Katarmal is a small village in Almora district of Uttarakhand. The name Katarmal is derived from Katarmalla, who was the king of Katyuri Kingdom. It is believed that King Katarmalla built this temple in between 9th to 13th Century. Katarmal Sun Temple is one of the most important Sun temples after Konark Sun Temple. Also, it is believed to be the only Sun Temple located in the hills. But very few people have heard its name.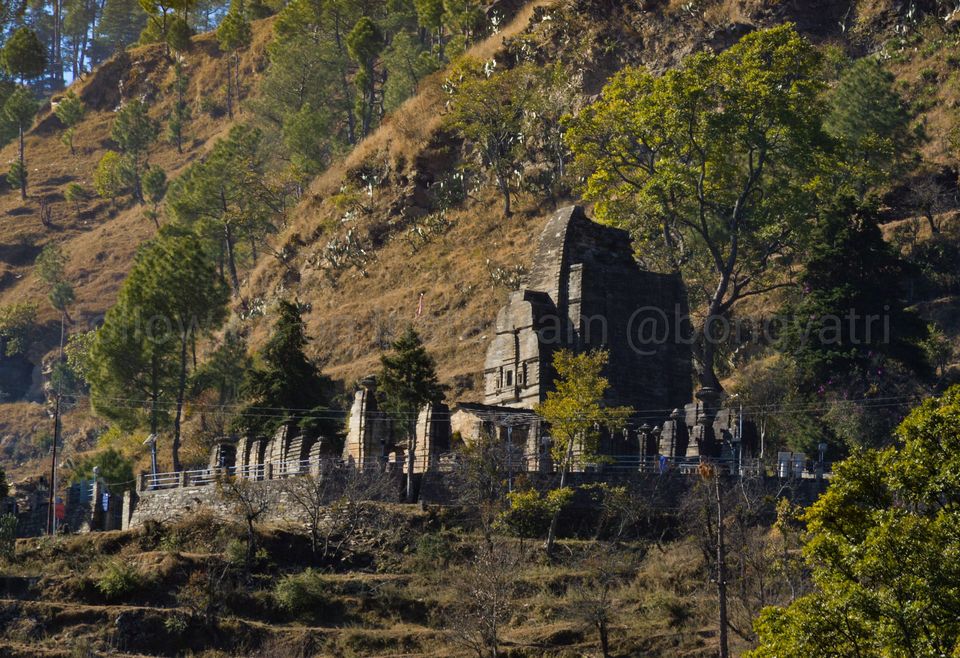 About 17 km from Almora, the temple is perched at a height of 2100 m on a small hillock with an endless view of the valley on the front side. To reach the temple a 2 km steep climb is required. The temple has been designed in such a way, that on few days especially during the equinoxes, the first rays of the sun fall on the deity inside the Garbhagriha. There's a small hole in one of the temples from where the first light permeates through and casts its light on the idol in the Garbhagriha. Main deity of this temple is the old Sun God, known as Burhaditya or Vraddhaditya. The primary shrine is surrounded by 45 smaller shrines. Besides the statue of Vraddhaditya, the main temple structure also includes statues of other deities like Shiva-Parvathi and Lakshmi-Narayan.
Katarmal temple is said to be one of the biggest and tallest in the entire Kumaon region which is made of huge stones. Some of them are so humongous that only the Gods are believed to have carried them so far. These stones were quarried from the nearby valley and hauled up to the site where they were cut and carved. Intricate carvings can be found on pillars, walls, doors, and panels of this temple complex. The style of architecture of the temple is Nagara style as most of the temple architecture in North India. The entrance of the temple was provided with curved wooden doors. But after a 10th century idol was stolen from the temple premises, the wooden doors, and panels, with fine carvings, were removed and shifted to National Museum in Delhi. From the temple complex, one can have a wonderful 180-degree view of the valley.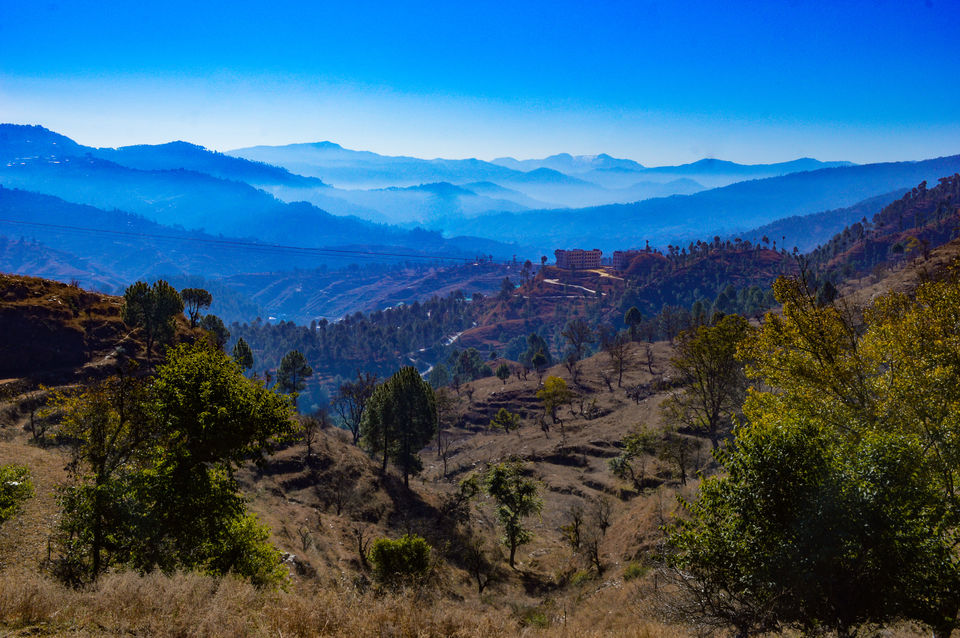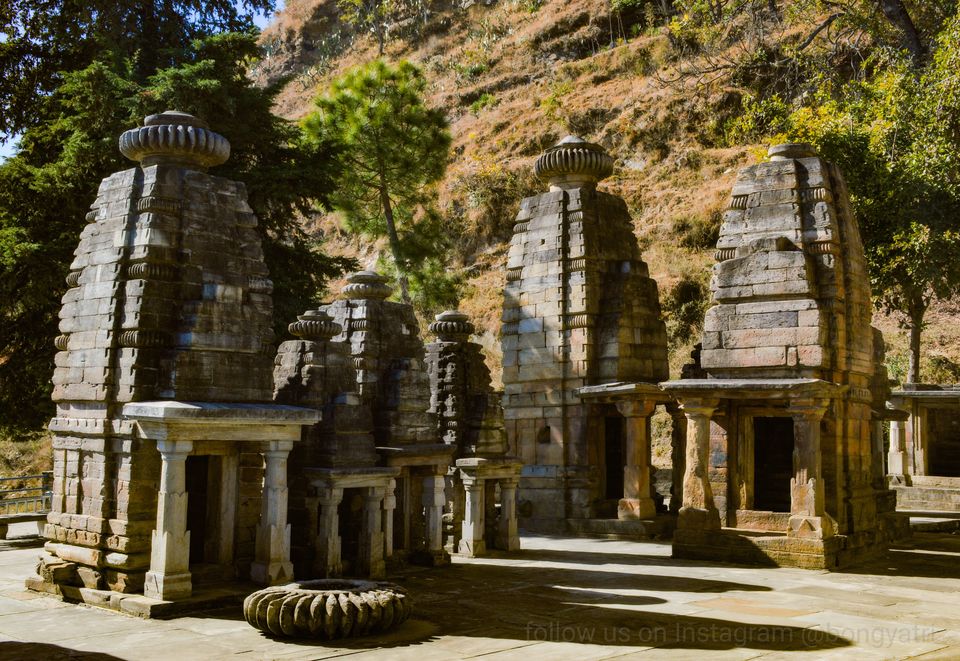 How to Reach :
Katarmal Sun Temple is only 17 KM from Almora and it is well connected with all the major towns of Uttarakhand. If you are planning to visit Kumaon circuit of Uttarakhand, you can add this place in your itinerary. We had gone there while going to Kausani from Shitlakhet. It is only 22 KM from Shitlakhet and will take approx 1 hour. To reach the hilltop one has to walk approx 30 minutes from the main road. But note that the road is steep. So, for aged people it may take more time. There are sitting arrangement also. So, take your time and enjoy the walk. Because the view from the road is very beautiful and one should enjoy it.
Accommodation :
Accommodation is not an issue at all in Kumaon region of Uttarakhand. You can get ample number of stay options in Almora, Kausani, Ranikhet. Also KMVN Tourist Rest House is there in all the areas. Or, if you want to stay in Shitlakhet and then next day proceed for Katarmal, you can choose Himadri Guest House. The panaromic view of Himalayan range from the balcony of the guest house is unmatched.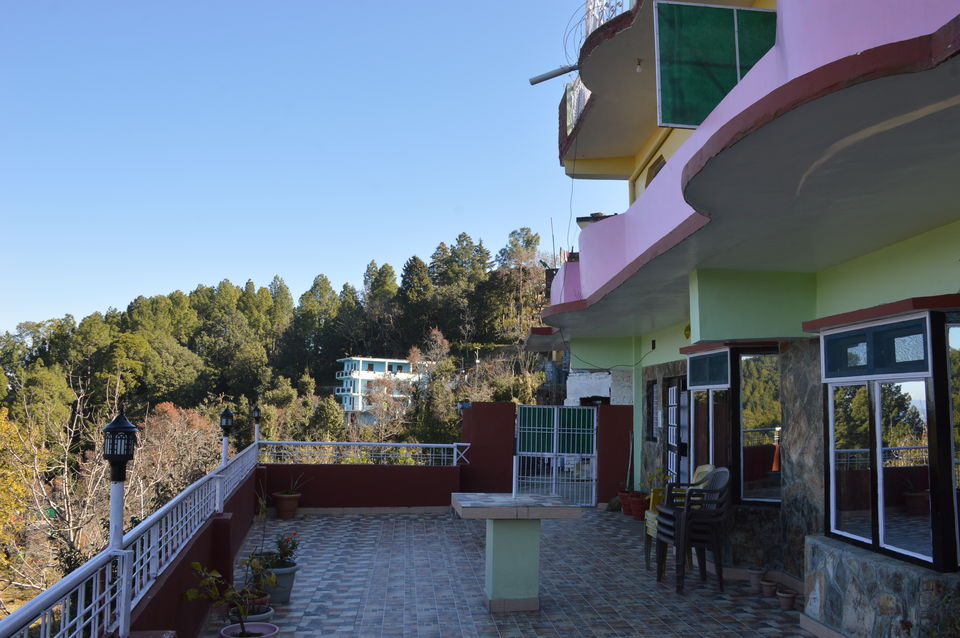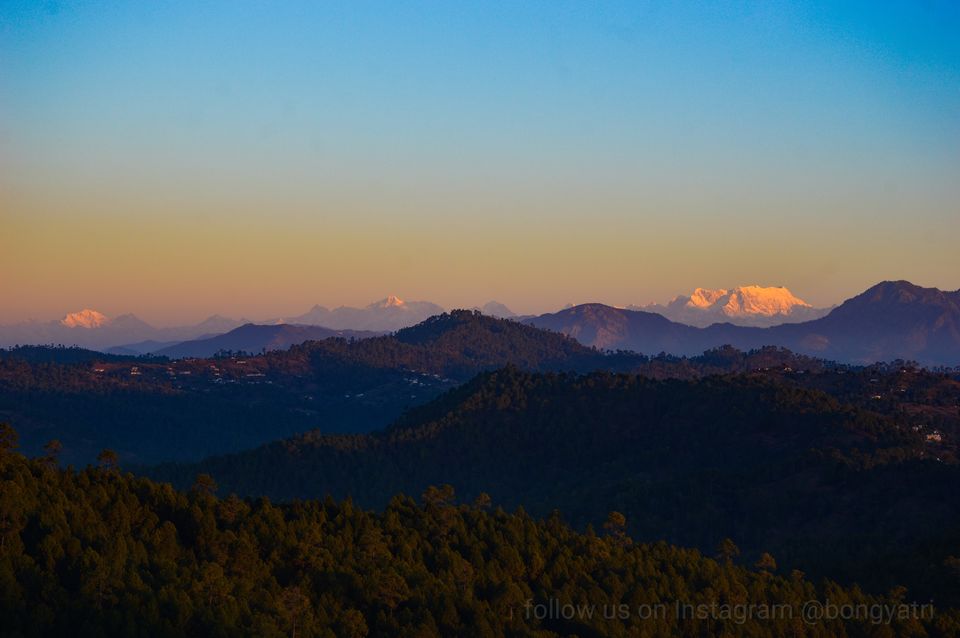 2. Baijnath Temple :
Baijnath is a small town full of ancient temples. It lies on the banks of the Gomti river in Bageshwar district of Uttarakhand. The town draws its name from the famous twelfth century Lord Shiva (Who is also known as Vaidyanatha, Lord of Physicians) Temple built by the Kumaon Katyuri king.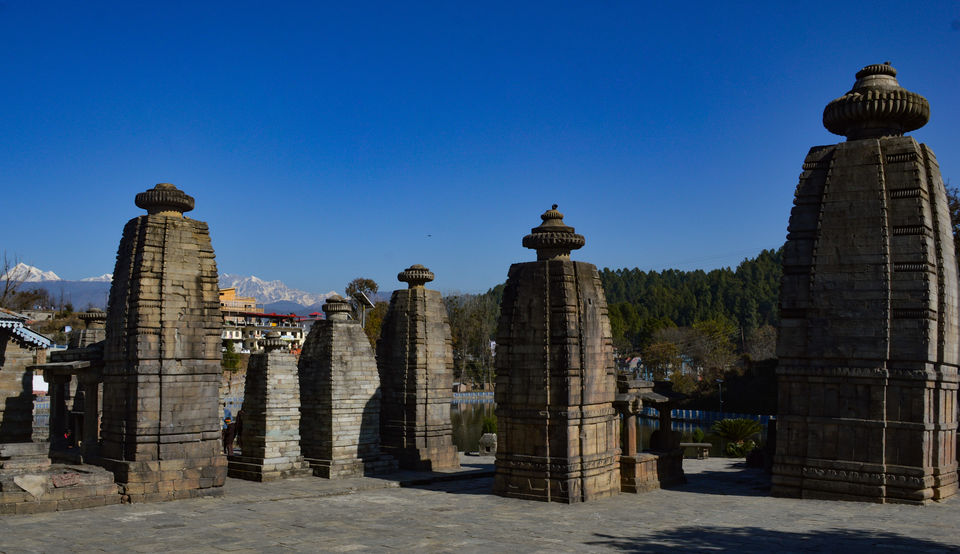 This temple holds great mythological significance as it is said that Lord Shiva and Parvati were married at the confluence of River Gomati and Garur Ganga. These groups of temples consist of main shrine of Lord Shiv and 17 Subsidiary shrines called as Kedareswar, Lakshmi-Nayanay and Brahmini Devi etc. The Baijnath temple is a complex of temples with the idols of Shiva, Ganesh, Parvati, Chandika, Kuber, Surya and Brahma.
Baijnath temple is known for its exquisitely carved and sculptured temples built by the Katyuri kings, which are considered as some of the finest creations of the Western Himalayas. The present Baijnath Temple is an ideal example of the early medieval North Indian temple architecture, Nagara style of architecture. In Nagara style of architecture, the Sikhara is the most prominent component whereas the gateway is generally unassuming. Baijnath Temple is not an exception of that. The stone disc like structure at the top of the temple (known as Amalaka) will surely attract ones' eyes.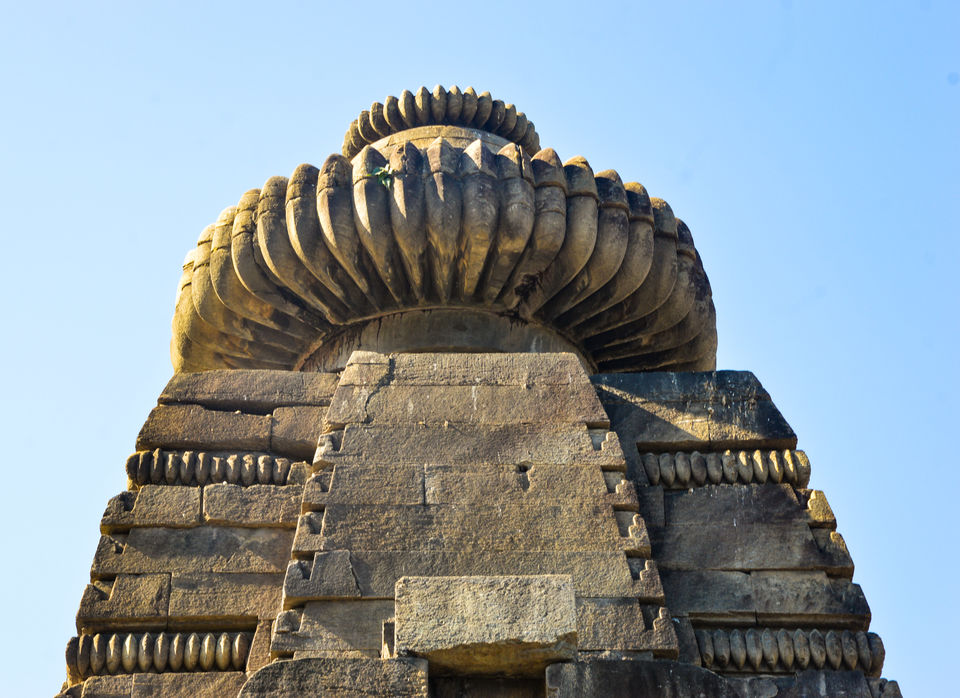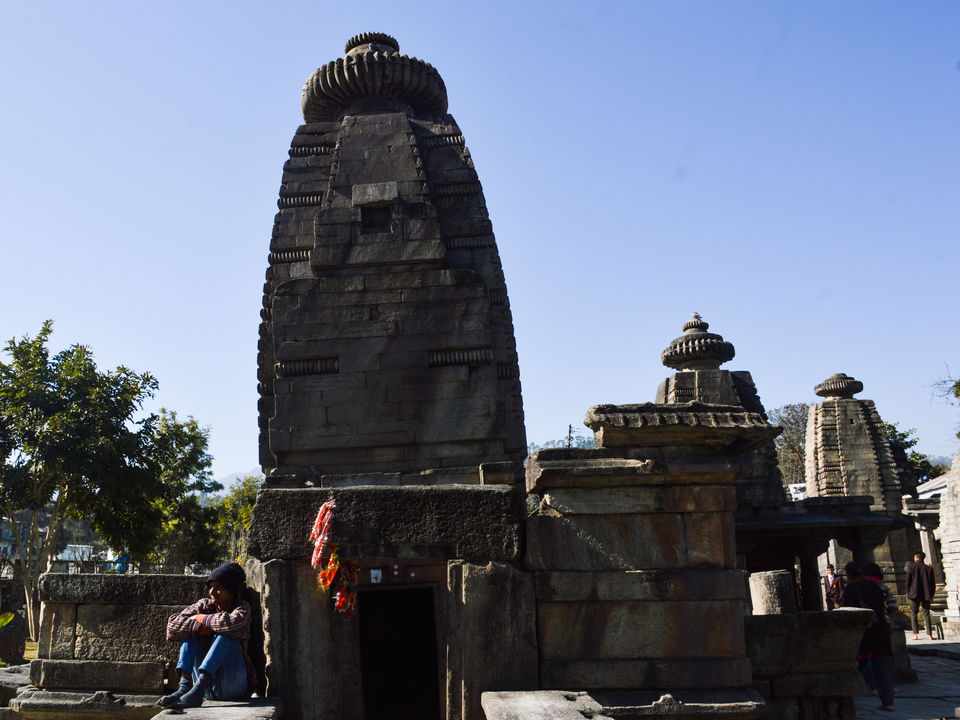 Baijnath Temple not only has the mythological and architectural importance, but also offers magnificent scenic views. Just outside the temple complex there lies a lake full of fishes "Golden Mahaseer". On a clear day you can see the Himalayan Peak from the temple complex.
How to Reach :
Baijnath is 17 KM from Kausani and it is well connected with all the major towns of Uttarakhand. If you are planning to visit Kumaon circuit of Uttarakhand, you can add this place in your itinerary. We had gone there while going to Chaukori from Kausani.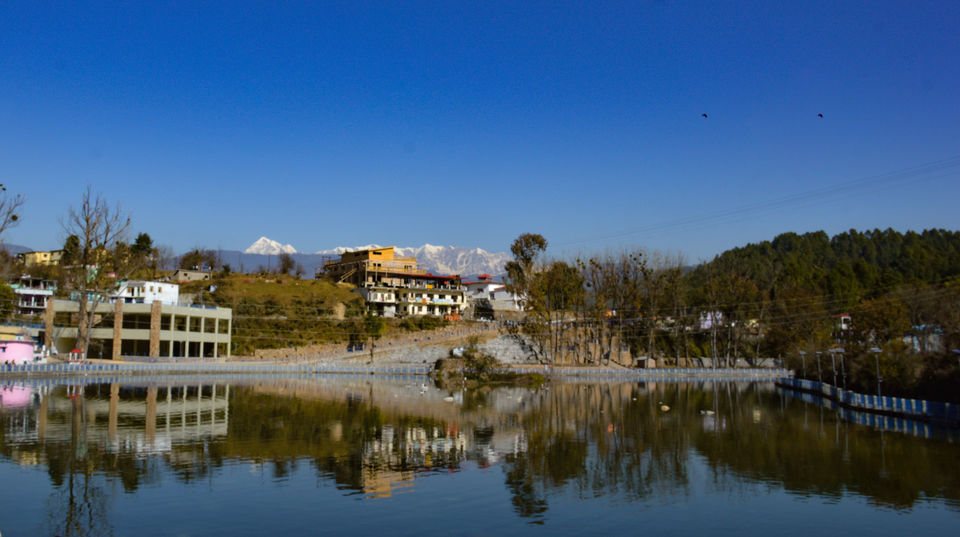 Accommodation :
In Baijnath, you will get KMVN Tourist Rest House for stay option. Also, there are many temples in Bageswar region as this is a very popular pilgrimage site of Kumaon Region. Otherwise, you can stay one night at Kausani and next day while you are traveling to Chaukori, enroute you can visit this temple. In Kausani, you can stay Zila Panchayat Guest House. It is a budget accommodation just beside the Gandhi Ashram.
3. Jageshwar Dham :
Jageshwar is only 36 km from Almora district of Uttarakhand. Jageshwar Dham is a group of over 100 Hindu temples dated between 7th and 12th century. The temples are stunning to look at and so are the surroundings. The inscriptions, carvings, and idols at Jageswar are a treasure if you have interests in architecture, religion or history. The main temple site, is about 3.5 kilometres long along the Jataganga rivulet, is a narrow-forested valley of oaks, deodara, rhododendrons and pines. The perfect blend of picturesque landscapes, calming environment, history, and the mystical and tranquil setting of Jageshwar makes it an ideal place to explore, meditate and rejuvenate the body and mind.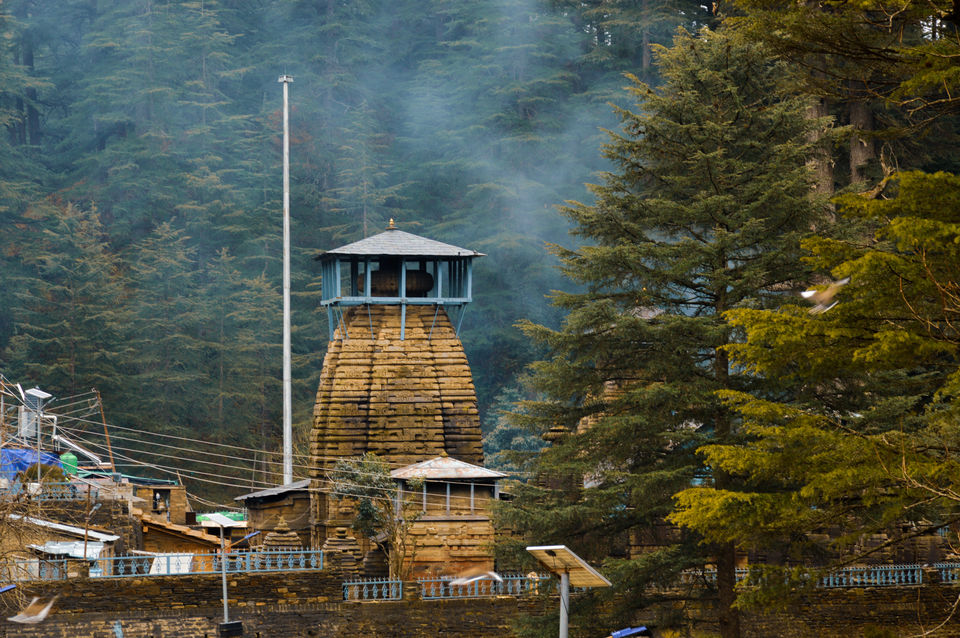 The origins of the Jageshwar temples site are unclear. Due to its remote location, it has limited reach and lack of attention from the historian. From the architectural structure of the temples it is inferred that most of the temples are constructed between 7th to 12th Century. However, there are some temples constructed in the modern times also. Most of the temples here follow the Nagara style of architecture, while some also follow the patterns used in South and Central India.
Some of the main temples of Jageshwar Dham are the Dandeshwar Temple, Jageshwar Temple, Surya Temple, Kuber Temple, Chandi ka Temple, Mritunjaya Temple, Nanda Devi Temple and the Kuber Temple. Among the temples, the Mritunjaya Temple is the oldest one. The main temple in Jageshwar site was supposedly constructed in 12th or 13th century. Two big size idols of Dwarpalas stand on either side of the main entrance – they are called Nandi and Skandi. One four-armed dwarpala holds a skull in one of his hand, a rosary in other, a fruit in yet another and the fourth hand cradles an object. The left dwarpala is similar but differs in holding a serpent in his hand instead of the skull and other items. The Jageshwar temple site attracts a few hundred pilgrims and visitors every day. It remains a part of the Hindu sacred geography, particularly for the central Himalayan region. During Jageshwar Monsoon Festival which is held during the month of August and the Shivarathri Mela which is held in the spring season, the temple is full of pilgrims. So, if you want to explore the temple sites properly, it is better to avoid those times.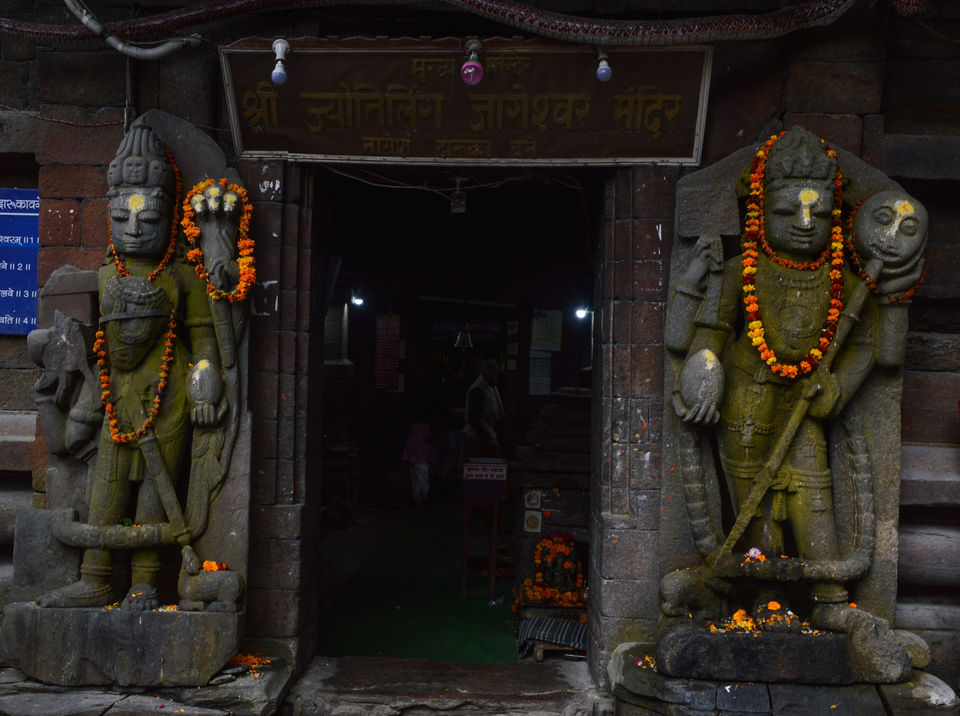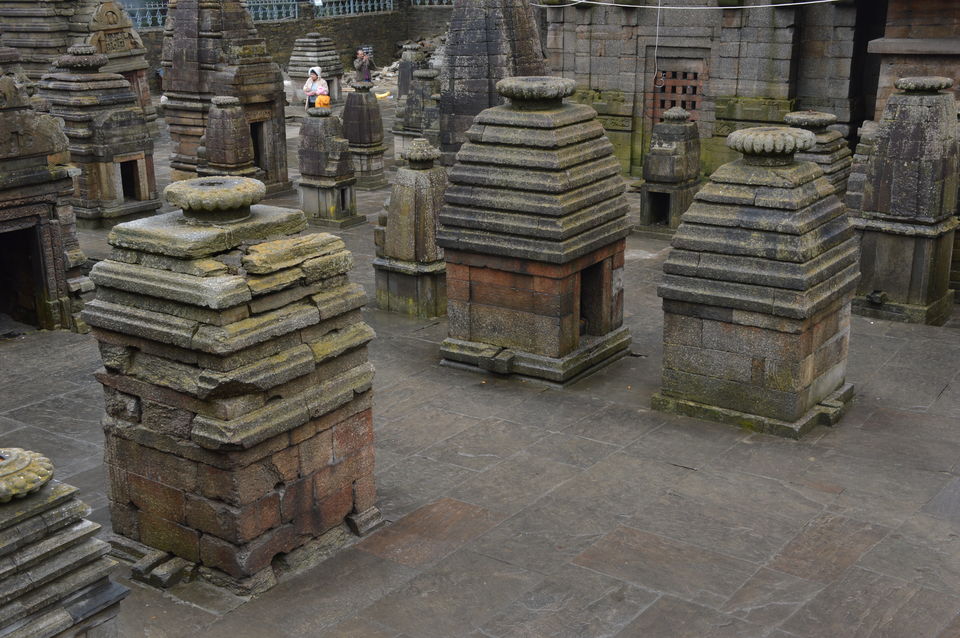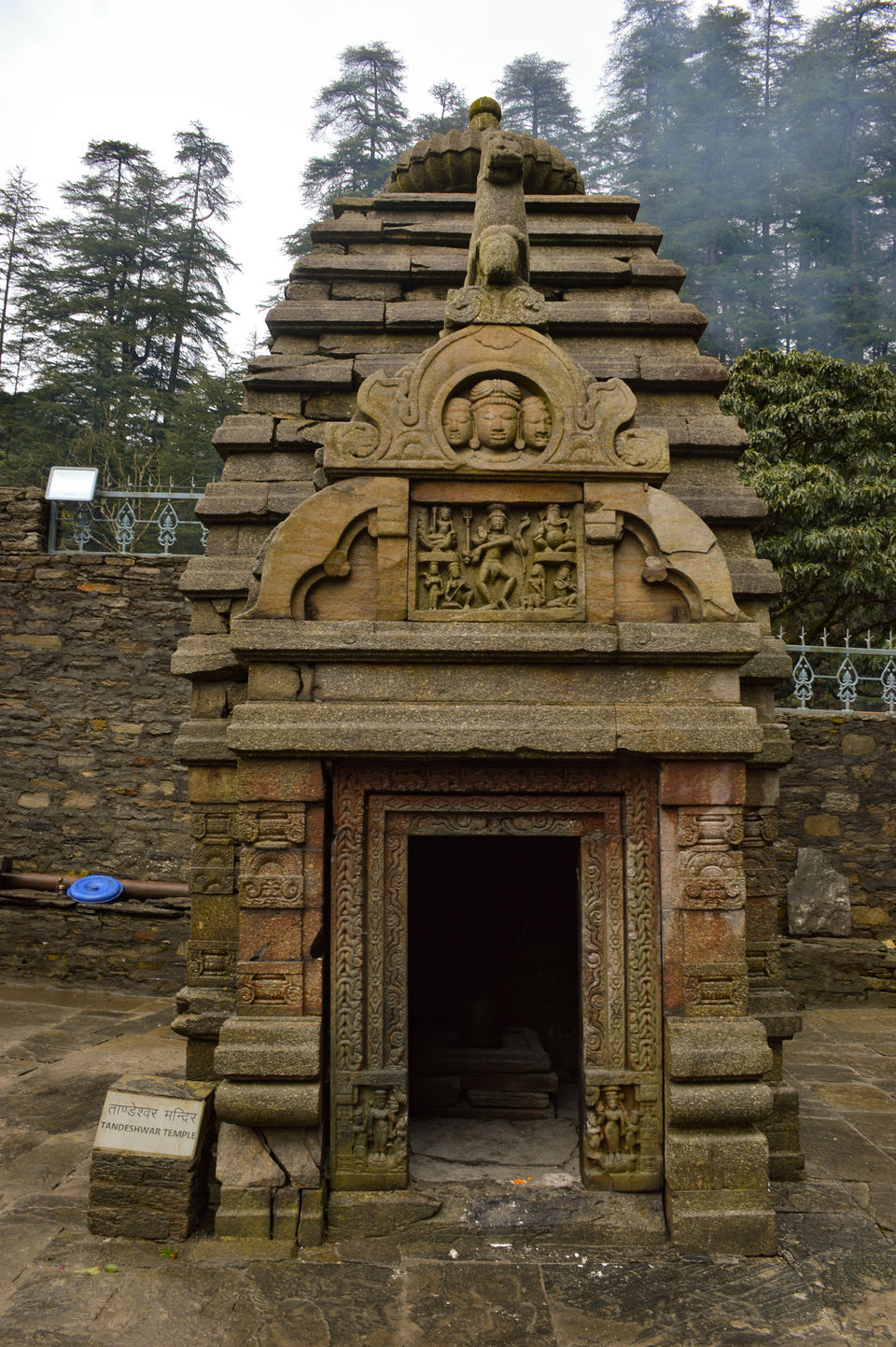 How to Reach :
Jageshwar is 36 KM from Almora and it is well connected with all the major towns of Uttarakhand. If you are planning to visit Kumaon circuit of Uttarakhand, you can add this place in your itinerary. We had gone there while going back to Bhimtal from Binsar. Please note, there is an ASI Museum which is open from 10 AM – 5 PM and is closed on Fridays. The entry is free. Once you are in Jageshwar, please have a look at the ASI museum.
Accommodation :
In Jageshwar, you will get KMVN Tourist Rest House for stay option. If you are coming from Binsar, there also you will get KMVN TRH in the midst of forest. Otherwise you may stay at Eco-Binsar which is pristine in nature and till date very few tourist stay there. So the natural beauty at Eco-Binsar is unmatched.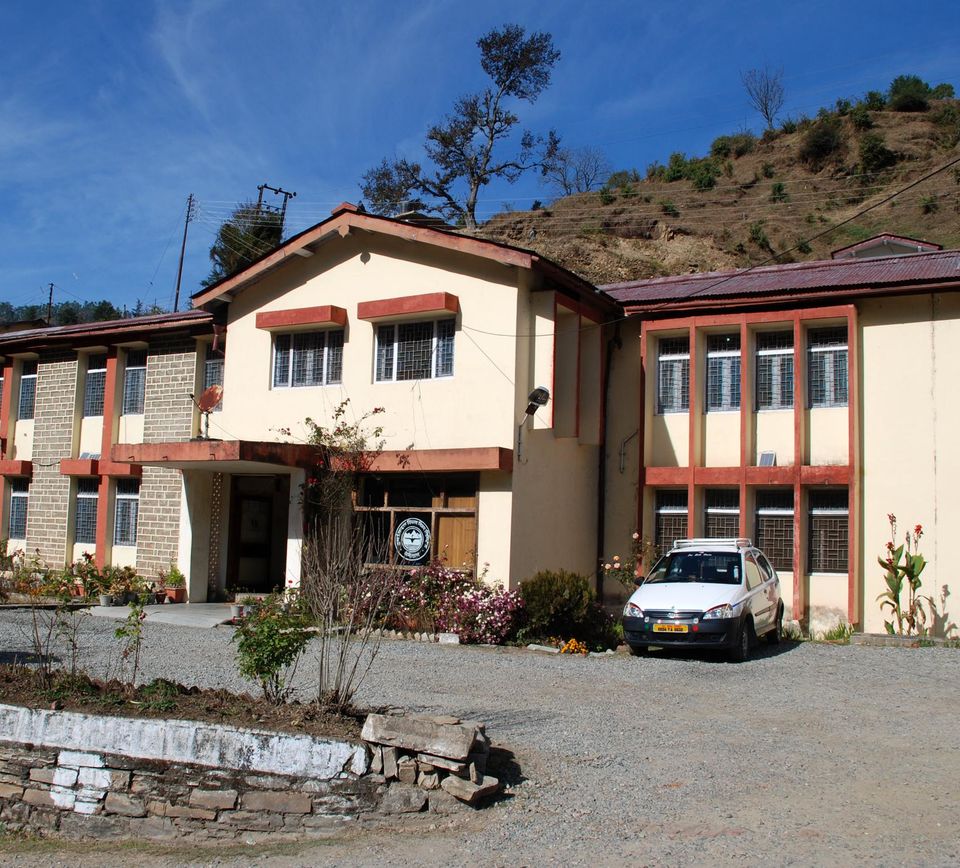 If you are going to visit Kumaun in future, you can contact Mr. Pitamber Singh Bisht. He is not only a good tour operator cum driver but also a very humble and gentle man. You will enjoy your tour at the fullest. Also, you can tell him to book the above-mentioned hotels as well. His contact number is: 8954614955.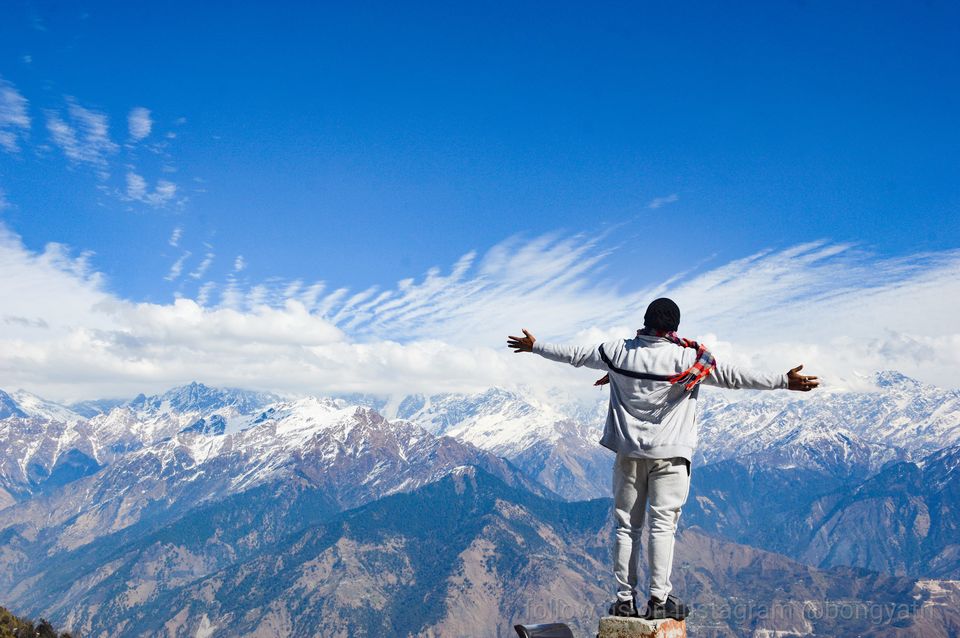 So while you are in Uttarakhand, specially in Kumaon Region, you should not miss these 3 places. There are many more temples and Archaeological Sites in Kumaon. So, in future ASI will add more names in this list that are outstanding.
What is your favorite Archaeological Sites in Uttarakhand? Share your story with us in Tripoto and earn credits. You can redeem the credits on Tripoto's weekend getaways, hotel stays and vacation packages!