Day 4
Havelock island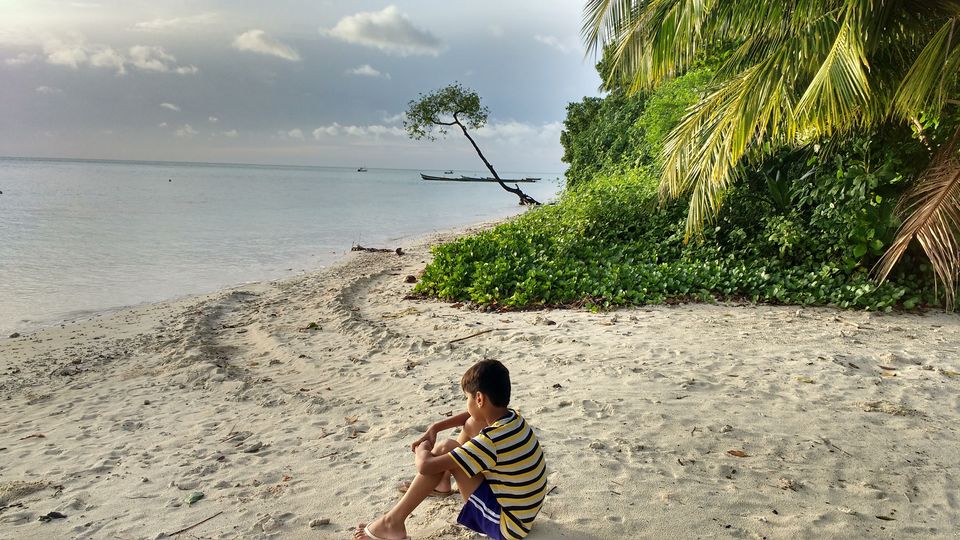 Barefoot scuba had arranged for our pick up from hotel. We had booked an early slot. With essentials in a bag, we quickly started .
Scuba Diving :-
As we reached, we had to fill up a few forms . They gave us our dive suits. After getting ready, we headed to the starting point. I was a little apprehensive as I didn't know swimming. But the guy made ensured us that it's pretty safe and easy . He gave us a quick demo and prepped us up for around 5-10 mins until all of us were comfortable.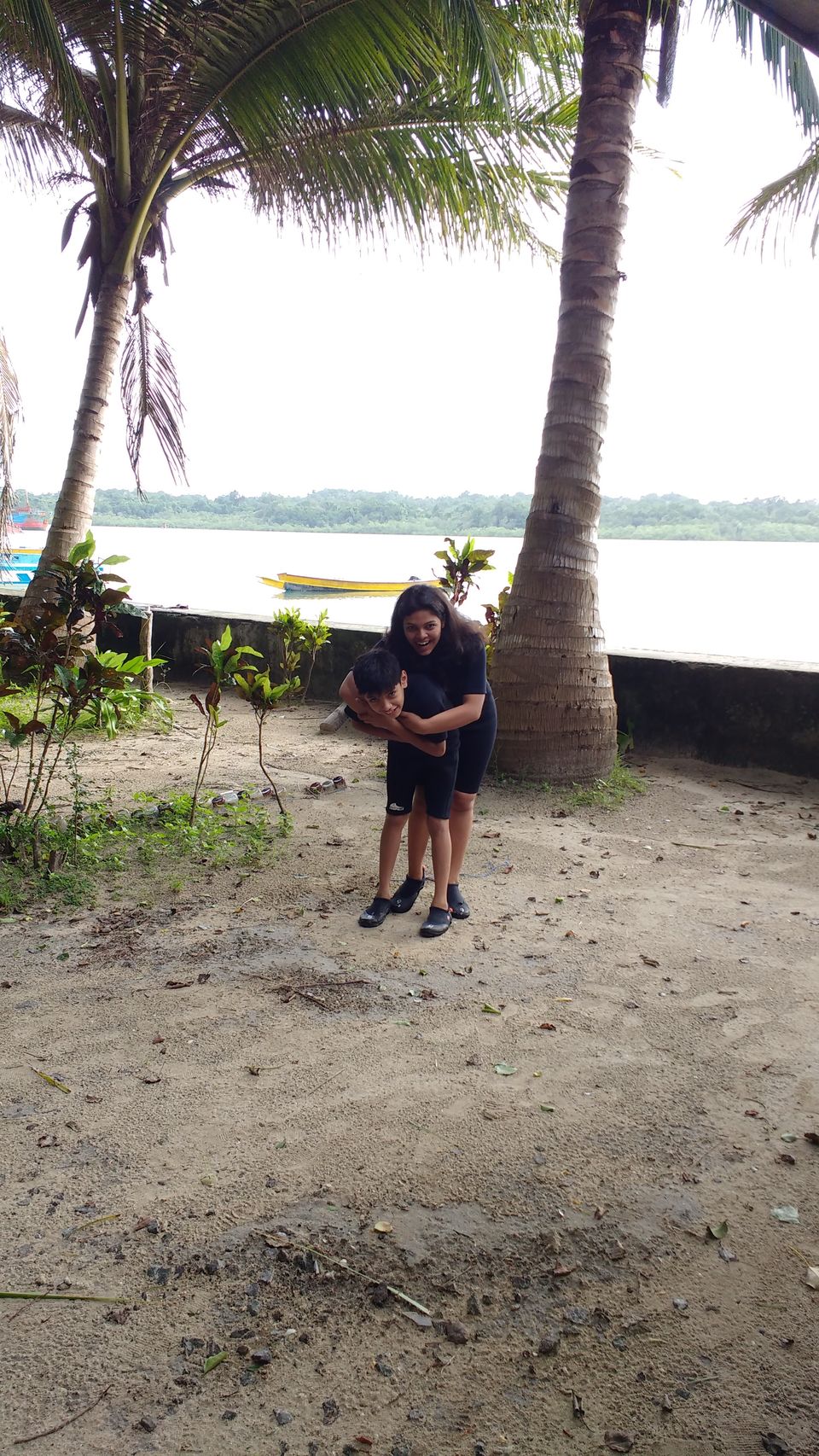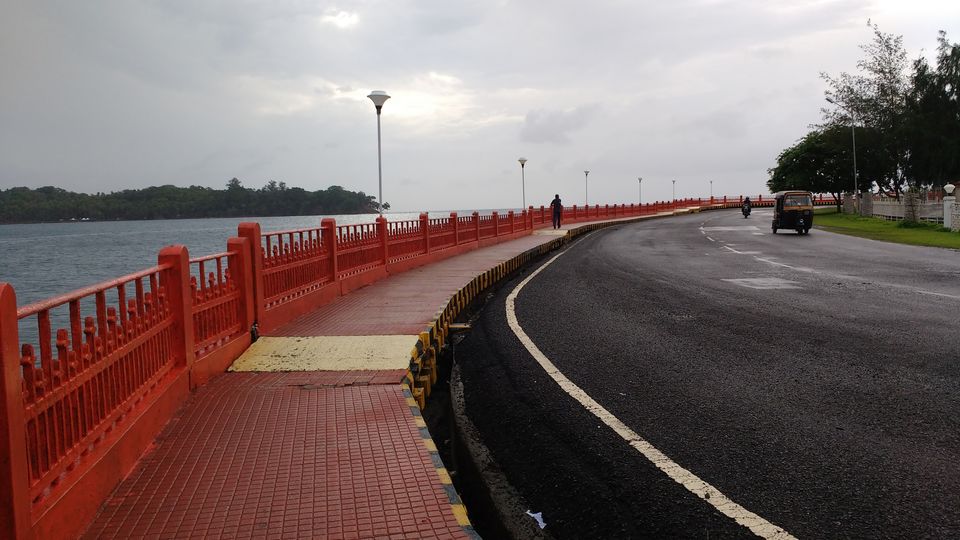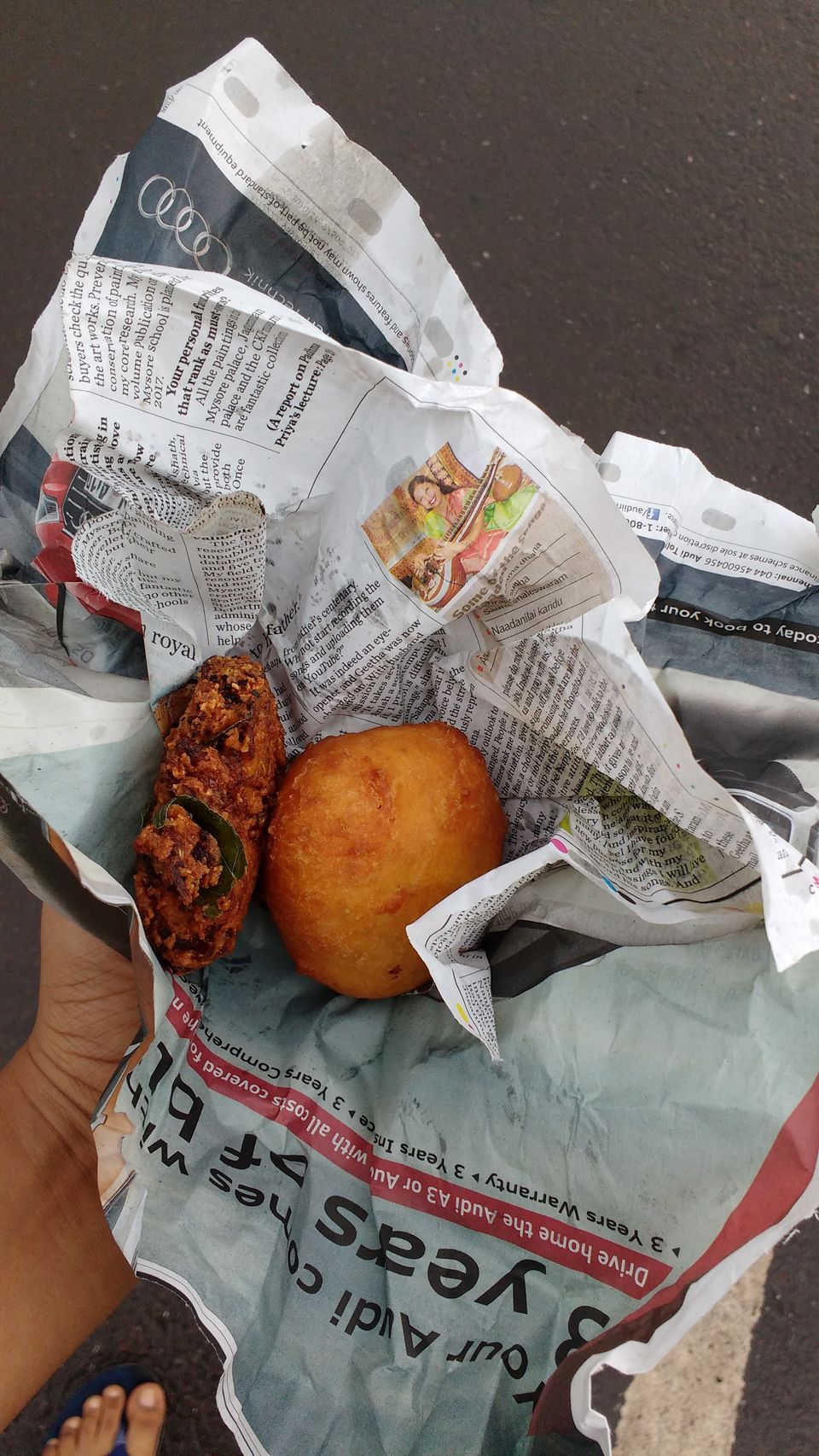 It was time to experience the under water life. The initial jitters were replaced by astonishment. The breathing came naturally now, as mind was busy taking in the entire new world in front of me. The visibility was low due to monsoons yet I had a good experience.
The guy told Dec-Feb to be the best time for scuba .
Afterwards we received our certification and pictures. We were dropped back to our hotel.
Next was :-
Radhanagar beach >
Also known as no 7 beach this was named as "Best beach in Asia" by TIME in 2004. It has an overall length of 2 kms. With white sand and crystal clear water, it's a perfect place to take a dip.
Padauk is famous wood in Andamans, used almost everywhere. You'll find Padauk benches and chairs by the beach.
Kalapathar beach :-
We still had a few hours left on the island. There are three more beaches that can be covered :
1. Elephant beach - Mostly famous for water activities. But it needs a day to explore this beach.
2. Vijayanagar Beach
3. kalapathar Beach
We took our drivers advice and went for kalapathar. It's named so because of the black rocks lined up at the shore.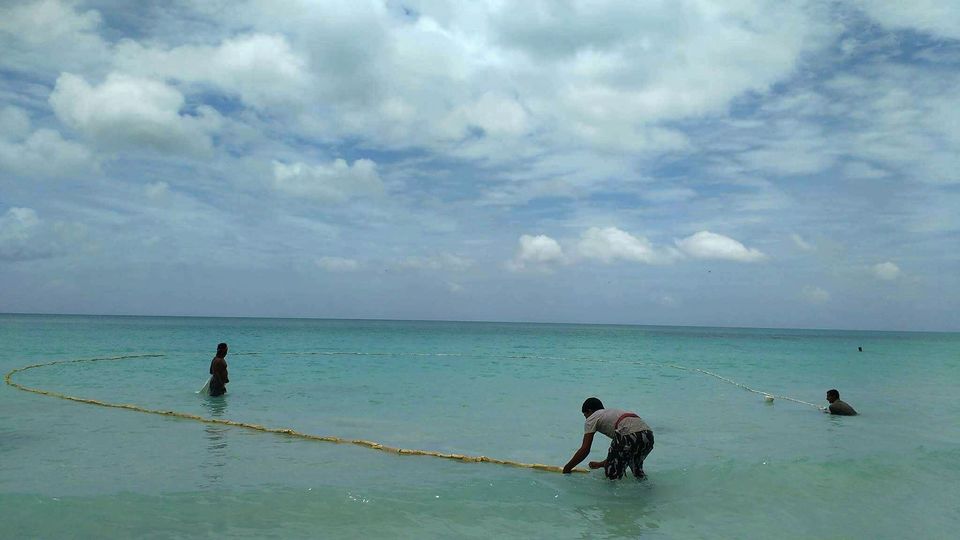 Our time in Havelock was coming to an end. We had lunch and waited for our ferry back to Port blair.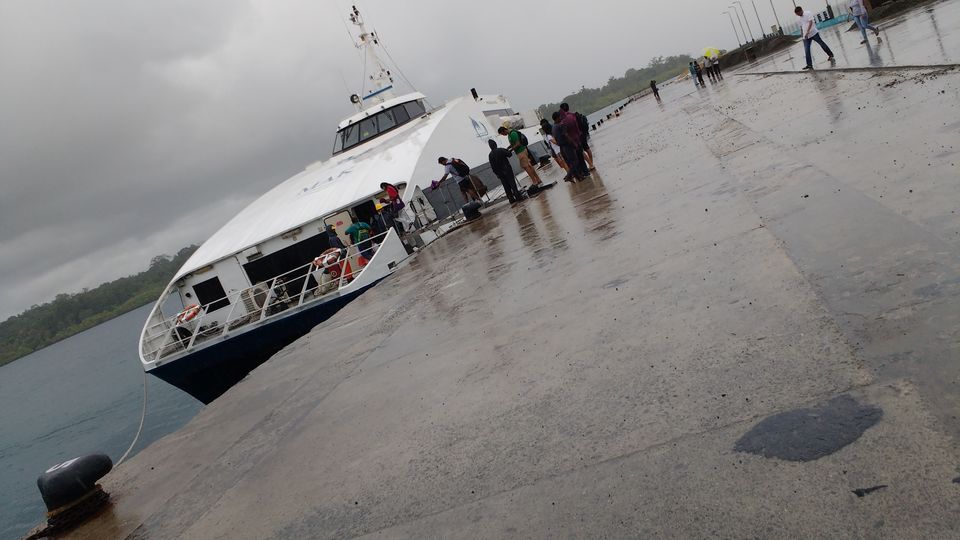 We had booked a private ferry this time. They are super fast and that might make you nauseous. It felt like a really long version of river rafting. The Makruz was riding the waves up and down. Sea sickness had started building up and we were missing the slow moving government ferries. Make sure you choose wisely. My mom ended up getting sick during the entire journey.
We retired to our hotel. To regain the lost energy.
The view from our hotel was so beautiful in the morning. I had rained and everything appeared fresh. I went for a quick stroll around the town till everyone got ready.
The final destination :-
Chidiya Tapu >
My favourite one among all. The place is so picturesque. With tall padauk trees and mangroves. It's a paradise. The place also has a biological park which we didn't have enough time to explore.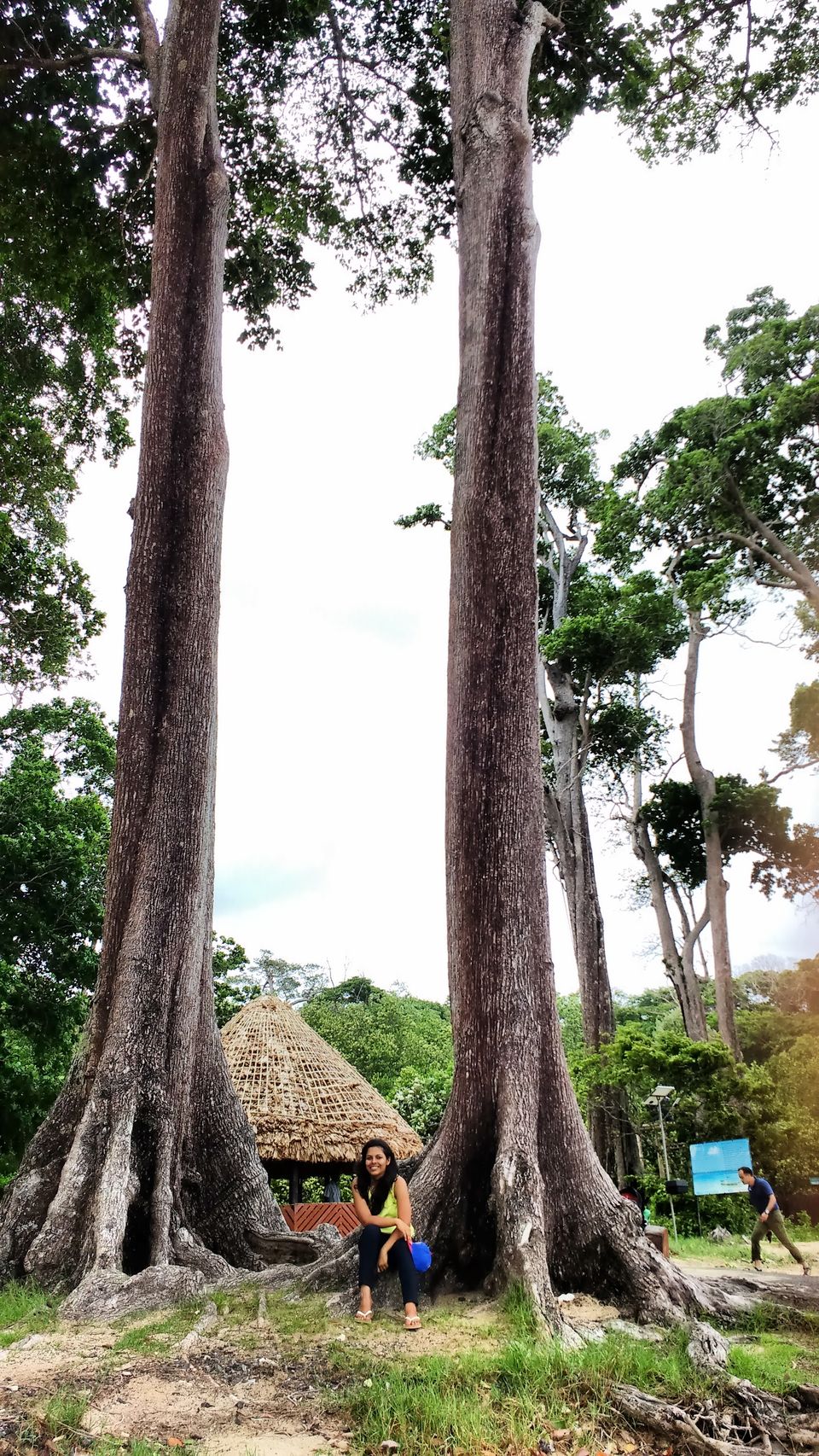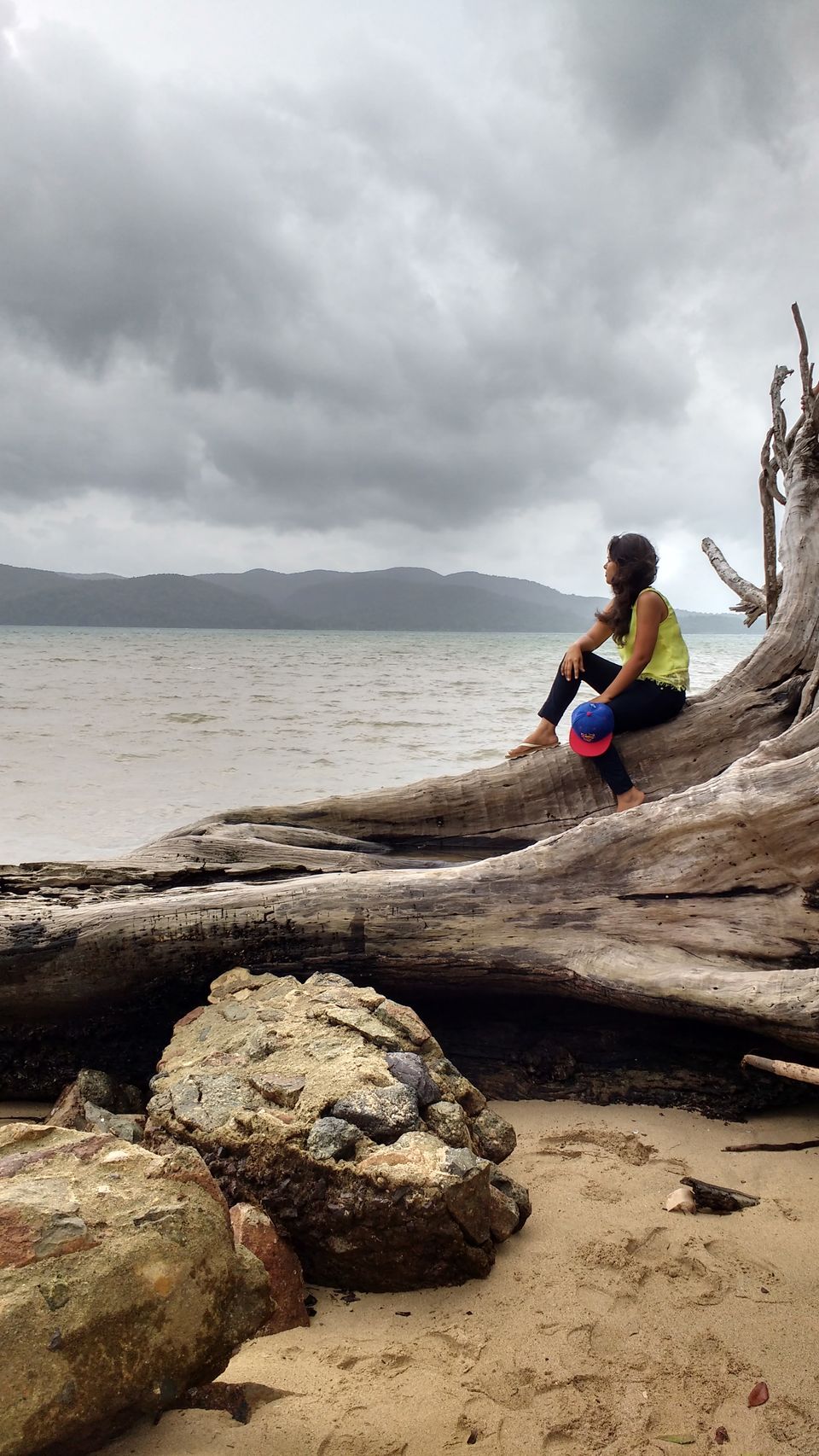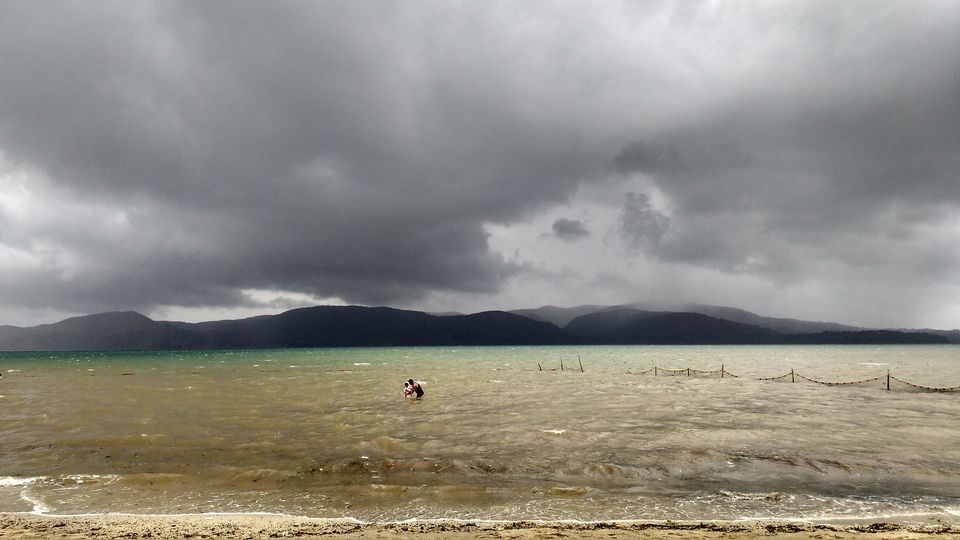 The fun was spoiled by a mighty thunderstorm . But all in all it was worth. We got drenched but with a view like that who would mind a little water.
With this our monsoon adventure came to and end. We returned back to Chennai next day , promising to return again.
5 days seemed to be less to explore the entire place and if given a chance to go again, I am not doing it for less than 10 days.
Plan wisely !
Keep Travelling !!