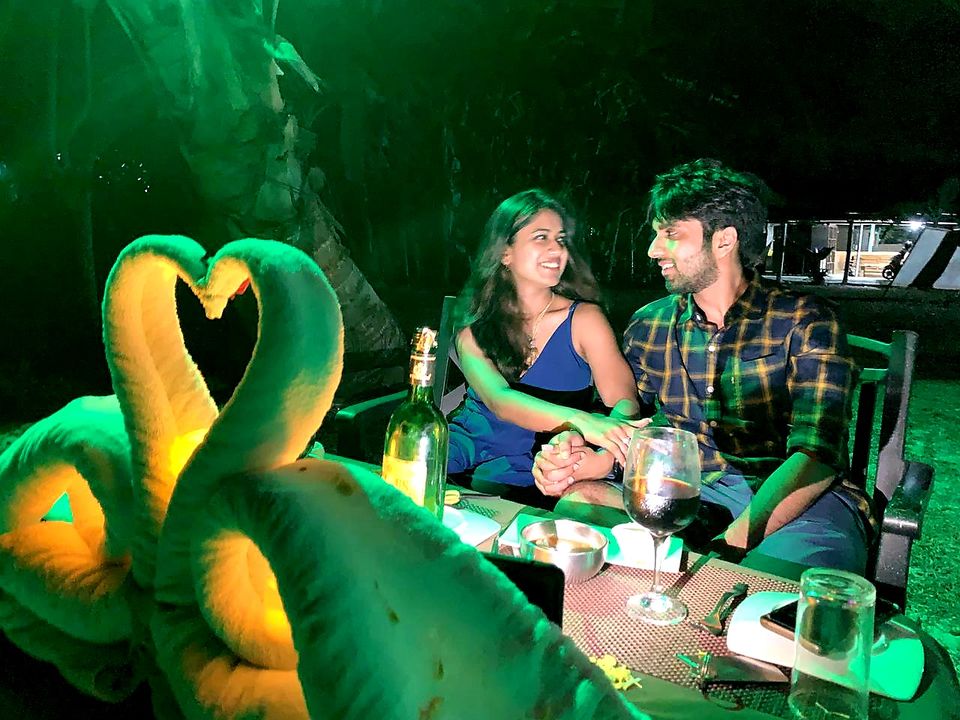 With the easing of lockdown we might see a spurt in travelers/tourists all around the world flocking to places like Maldives, Mauritius, Phuket ,Bali.. and the list goes with endless possibilities. While all these destinations are beautiful and unique in their own way but they do come with a caveat, named Rush. Why Rush ? I think we all are aware of that esp those who recently got married.
But this is not the only reason to visit Andaman. If you are looking for an Exquisite and Adventurous vacation then visit Andaman which cost 50% less than what you would have spent in those fancy locations.
I planned my trip in March 2021 right after my marriage and just before the second wave. I can say that it was a blessing in disguise…Wait.. Not the trip but my marriage else I wouldn't have planned it :P.
Let me share my reasons of travelling to Andaman while the whole Instagram was travelling to Maldives.
1. Picturesque Beaches
2. Scuba Diving
3. No Passport hassle.
Hence, with lot of excitement and thrill we planned an itinerary of 4N/5D.
2N- Port Blair
2N - Havelock
The reason we didn't plan for Rose/Neil Island is because they all look alike. Hence, we opted for the best among all i.e Havelock.
Day 1 – Port Blair
Some facts - Port Blair is a small island, mostly inhabited by Bengalis followed by Telugus and Mallu's. It is a humid place so pl avoid travelling during Summer/Rainy season.
We reached Veer Savarkar airport aka Port Blair airport at around 9 am.(There is a story behind why this airport is named as Veer Savarkar which will come in a while). And head on straight towards our Hotel Sea Shell. I would highly recommend this hotel because :-

A. Sea facing View
B. Luxurious Interiors
C. Excellent services
D. Open terrace Lounge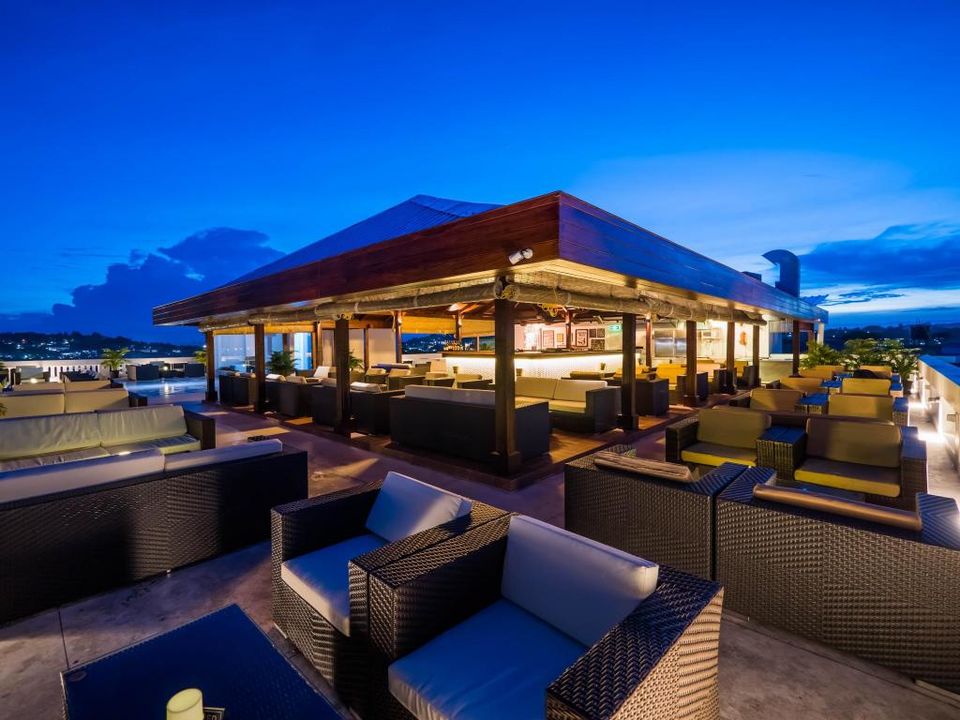 Destination 1 - After having breakfast we head on to our first destination – Samudrika Museum. (If you plan to leave early from your hotel, have your breakfast (or at-least get it packed) before you leave, no restaurants serve food before 11 AM).

I love Museums and I can spend hours in there. This Museum is worth exploring as it will give you some idea about the local tribes, Corals, Active Volcano, Fishes and other marine species. Which you can easily relate to while doing water sports.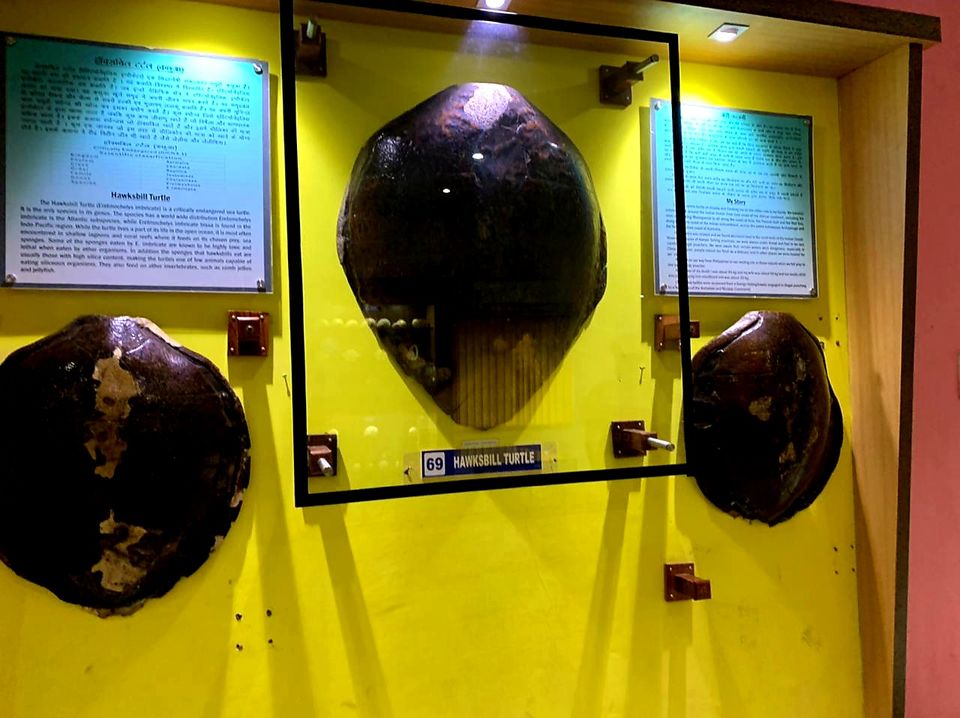 Destination 2 – Cellular Jail
The cellular jail is also termed as Kaala Paani. Kal means "Time or death" while Paani mean "water". The dreaded name came about as prisoners who were once shipped across the waters of Andamans were never seen to return. It was used by the British to exile Indian political prisoners and freedom fighters like Batukeshwar Dutt/Veer Savarkar and many more. Veer Savarkar had been detained for 10 years.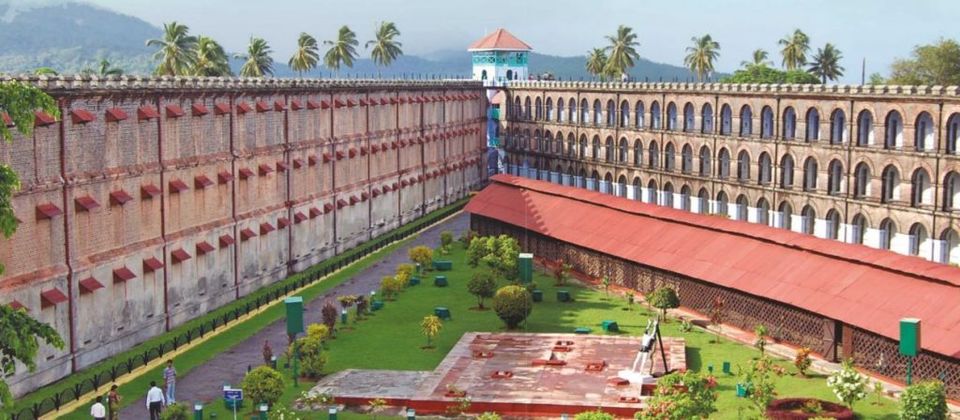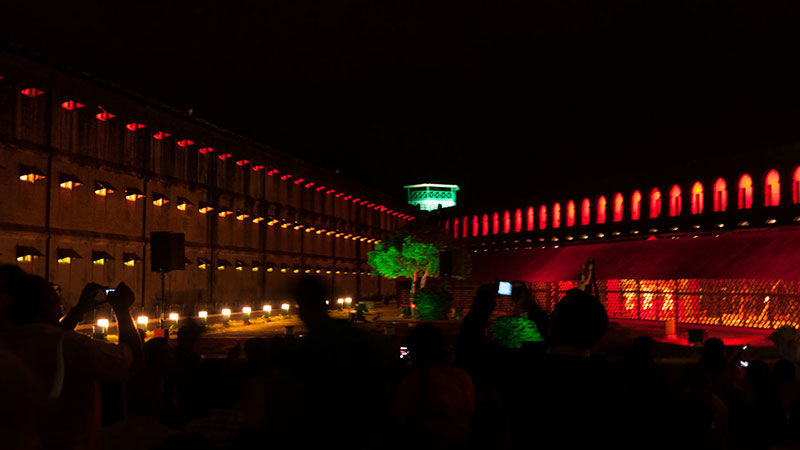 Timings- Cellular Jail closes at 5:30 pm IST and tickets are available there itself. Light and Sound shows starts after the jail closes for visitor.
Ticket cost – 30 Rs
Destination 3 – Cove Beach

It's a small white sand beach where you can stroll and spend some quality time with your loved ones. You will find many water activities, but we saved them for Havelock. However, prices are more or less the same.
There are many shops available wherein you can buy some souvenir at decent price.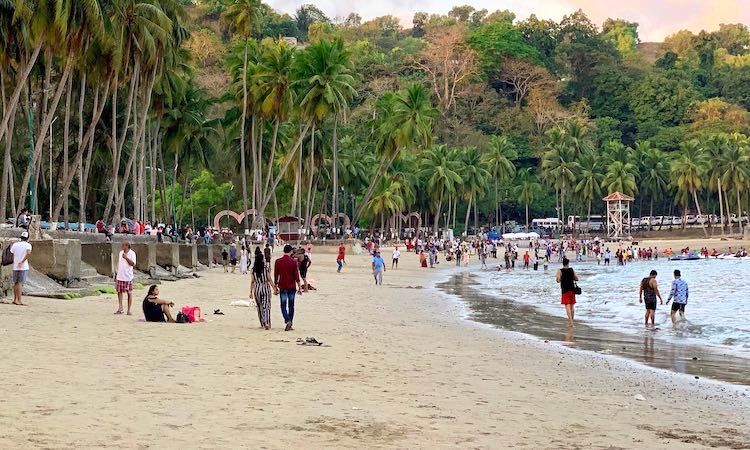 Dinner – Light House
A long and tedious day calls for a sumptuous and juicy food which can satiate your taste buds. If you are with me then light house should be in your list. Do try their Siliguri fish and Coconut Prawns. They were too delicious. Prefer sitting on the rooftop as it will give you a good view.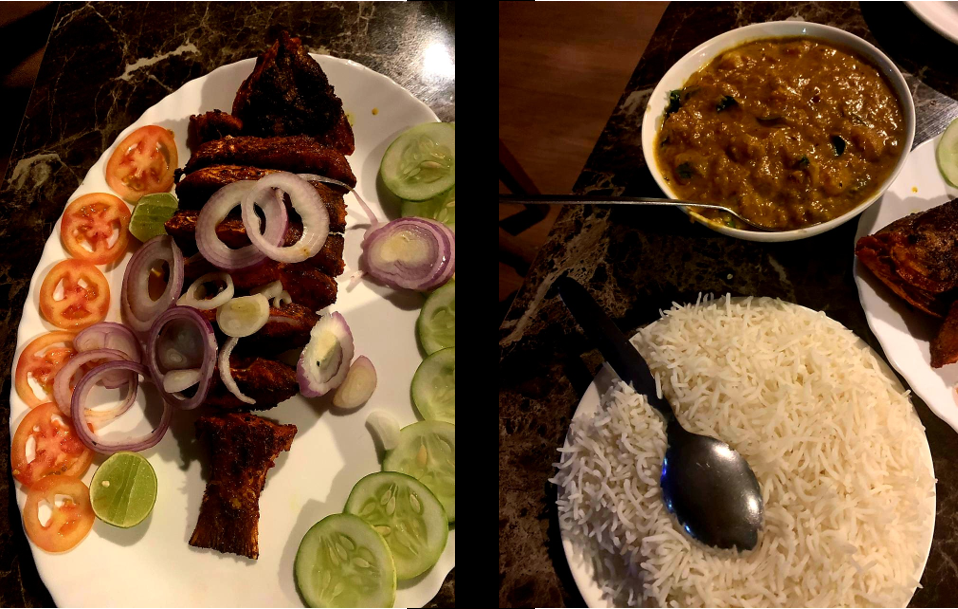 Day 2 - Havelock /Swaraj Dweep

We left early for our morning ferry to Havelock. It took us around 2.5 to 3 hours to reach there. There are some specific timings , pl check with someone local or your hotel's reception for the departure timings.
Check in- Haywizz Havelock Island Resort
There are many good hotels in Havelock like Symphony, Silver Sand but if you are looking for a private pool experience then go for Haywizz Resort. Their staff is polite and helpful.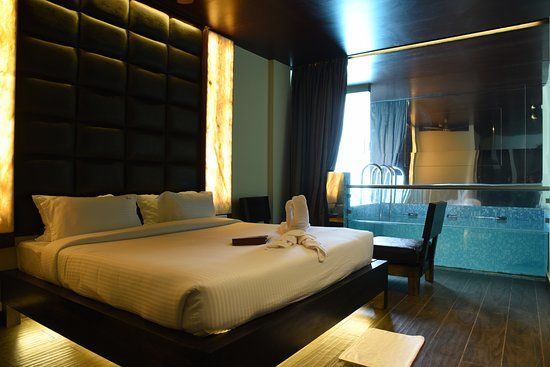 Destination 1 – Radhanagar Beach
Radhanagar beach renowned as Asia's best and World's 7th best beach by Time magazine in 2004. It is also one of Asia's cleanest beach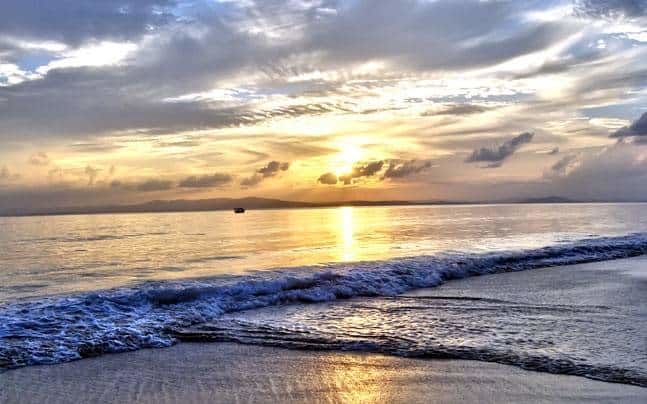 There is a strict rule that one cannot stay in the water beyond sunset, so ensure that you reach the beach well in advance.
After spending some quality time we returned to our hotel to experience something exquisite and exclusive.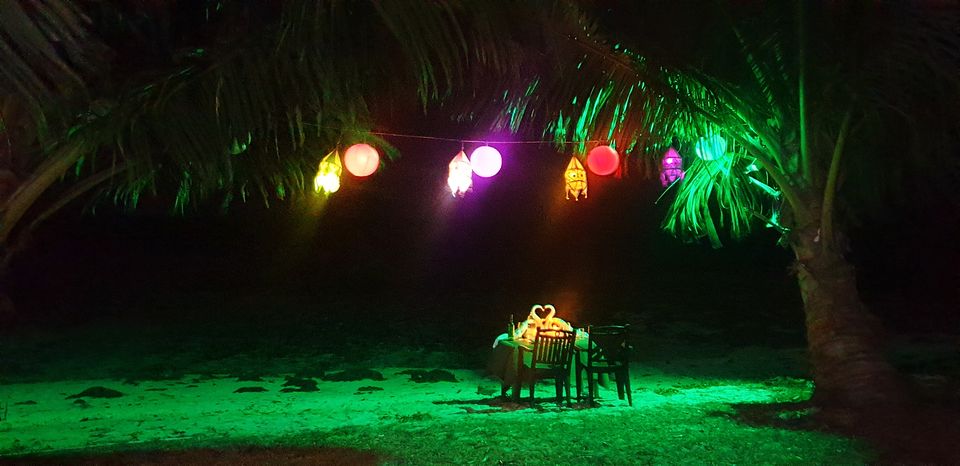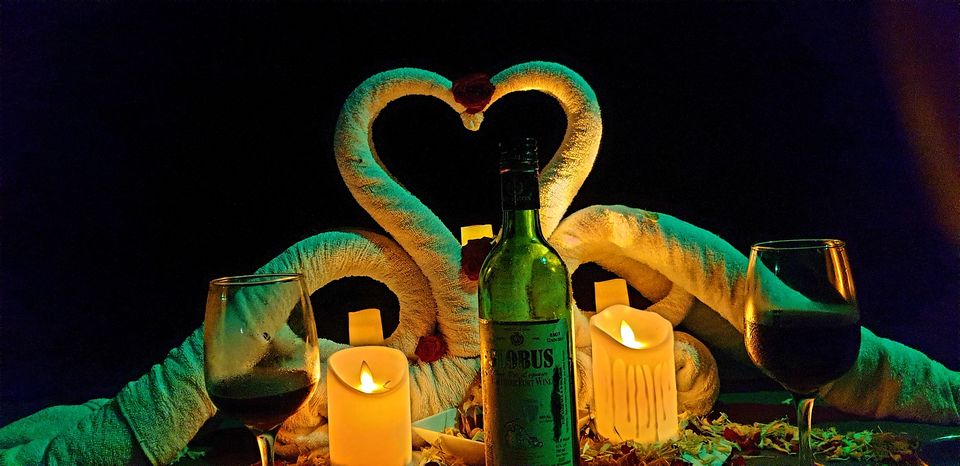 Day 3
Destination 1- Scuba Diving
Normally I am not an early morning person but someone has right said that dreams are something that never let you sleep. I have been dreaming of doing scuba since eons and the day has finally arrived. We were super excited and reached the place on time I guess it was 6 AM. The best part is that unlike other days there was no one joining us, hence we had the whole river at our leisure.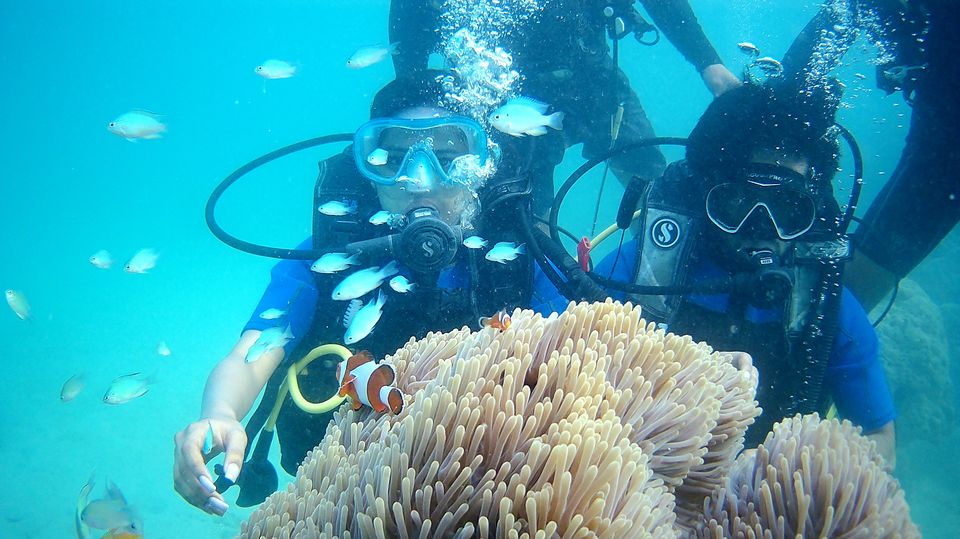 We got our Scuba instructions and subsequently drove straight into the water. I must say that water has its own world. It is something majestic and beautiful. We find multicolor Nemo 's, Sea Horse and others. Everything penny was worth it.
Amount - 4500
Duration – 45 mins
Destination 2 - Elephant Beach
This is where we covered our other water activities like Snorkeling, Jet Skiing, Parasailing, Banana Rides and others.
I would recommend Snorkeling and Parasailing. Why Snorkeling ? because water is crystal clear which makes corals and other fishes easily visibile. If you think ki Scuba to kar liya then why snorkeling. Believe me Andaman is famous for corals and you will get to see different life forms in the shape of rocks. Prizes of water activities will be same across the vendors. Since they have a monopoly so any negotiation will be futile
Elephant beach has timings till 2 pm. Hence we left that place and move to a food café which became our favorite – Something Different- It's a beach side café where you can sit, relax or if you want read something. Try their thin crust pizza and choco lava.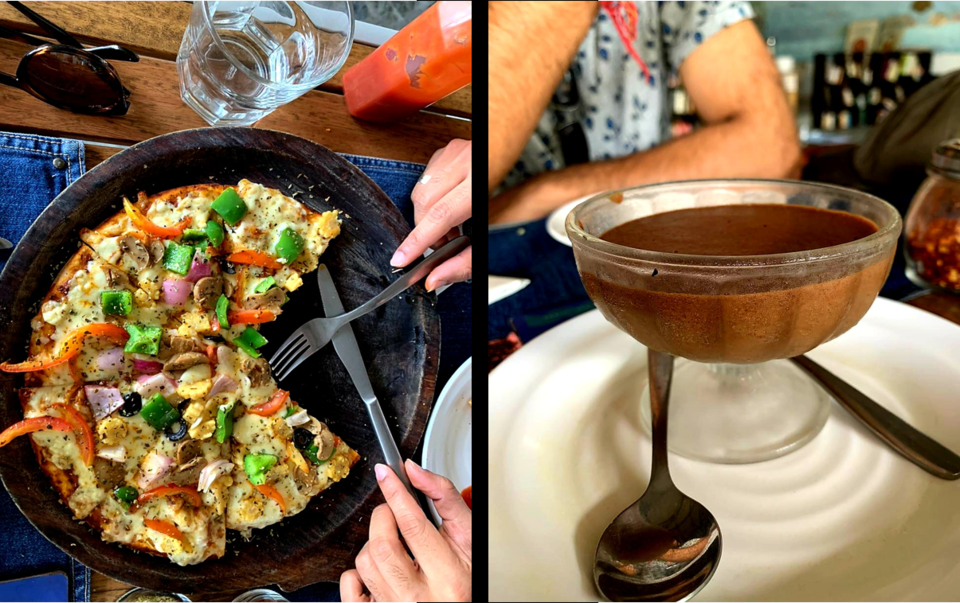 Day 4
Back to our Hotel. This time we went for a different hotel named Hotel Sentinel - Well! if you are on a shoestring budget then you can go for it else I would recommend Sinclair or Sea shell.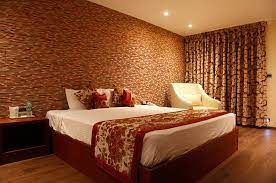 Since we reached Port Blair by evening hence we decided to explore Marina park it's a necklace type area which reminisce of Mumbai Marine beach. You can stroll at your leisure
This time instead of exploring some fancy café's we navigated to the food truck. You will find many varieties.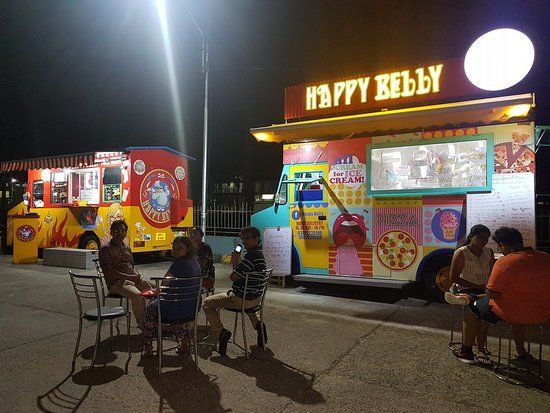 Some tips for smooth sailing:-
1. Keep enough cash. Some places won't accept digital currency.
2. Although I did the booking from yatra.com but later I realized that you can also opt for DIY services. You just have to plan it wisely.
3. Do Kayaking in Havelock to witness the Night sky and bioluminescence. However, avoid it during full moon.
4. Autos are hardly available after 8 pm. You might or might not get an auto depending on your luck.
5. Indians don't need a Visa to visit Andaman.
6. Internet connectivity is poor.
7. If you are renting a bike then make sure that you get it filled first. Normally Activa costs around 400-500 INR.
8. Prefer Kalapathar beach for Sunrise and Radhanagar is Sunset
9. It's a safe place and crime free zone. So you can roam around.
To Sum up
Andaman is a personification of scenic beauty, pristine white beaches, turqoise waters and tropical island. I am sure just like us you are going to have a gala time.