Travel and settling down don't go hand in hand. But turning a blind eye towards the practical realities of life is painfully inconvenient. Getting a home is like fixing a harbour, the ship doesn't have to stay docked all the time. But when it does come back from its journey around the world, the harbour should be a safe and cozy place to bbe!We asked travellers from all around the country and narrowed down the list to five metropolitans where travellers can live without suffocating their wanderlust. And this is the final ranking of the best cities to live in India, after much research and survey.
These are the best cities to live in India
The city of Nawabs, the birthplace of numerous kebabs and the land where history itself resides, Hyderabad is central to India's narrative of a glorious past. Located in the southern part of India, Hyderabad often serves as a stop over for travellers moving further down. If you are a resident of the city, then weekend getaway (destinations, which take under 10 hours to reach from the city) options here might seem slightly underwhelming. But before getting totally disappointed, here are a few exciting options you can exhaust.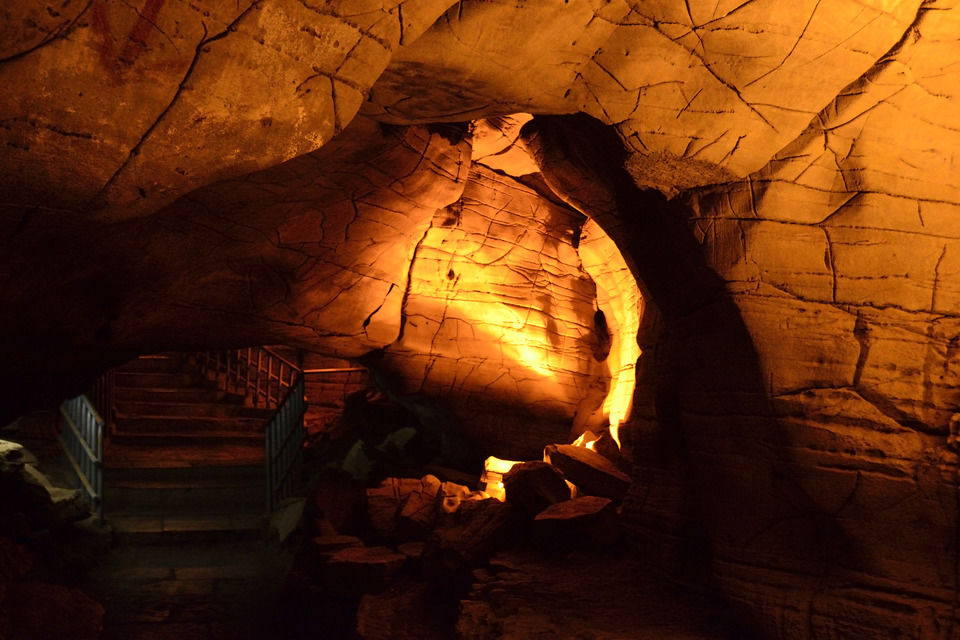 "Once upon a time, millions of years ago perhaps, water of some river flowed through the paths carving the cave into the structure that we see today. After most of the river dried up, the empty space became meditation houses for saints and sadhus. On early discovery, remains of Buddha's relics and teachings on stone were discovered which established the theory and that is why the entrance to the place is marked with the huge Buddha Statue."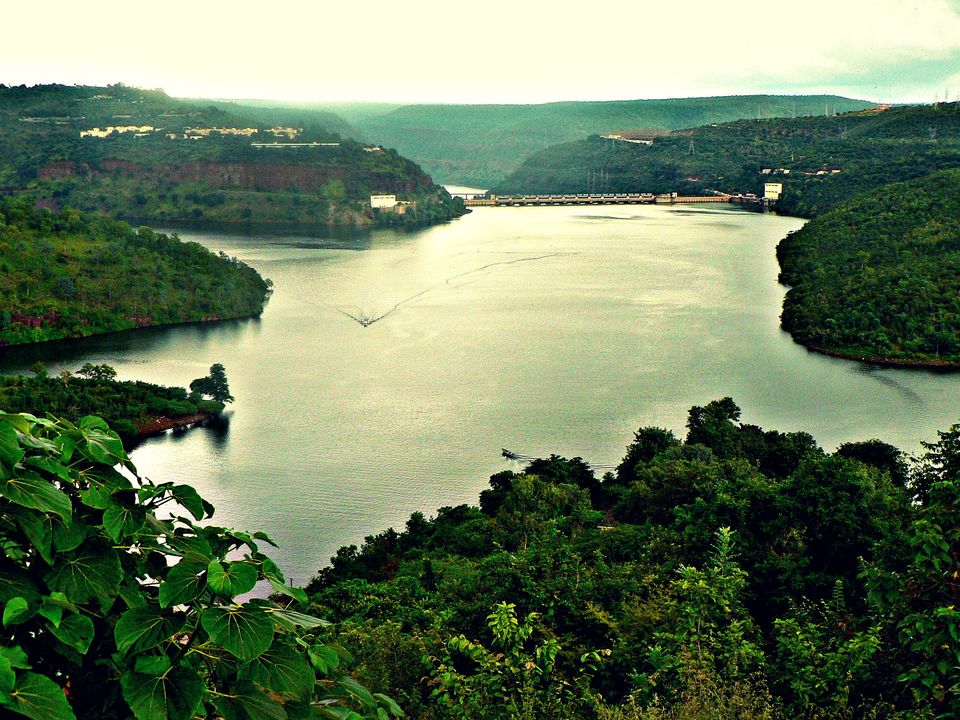 "The Nallamala forests provides home to the Nagarjunasagar-Srisailam Tiger reserve which is the largest in the country (by area). It is home to about 65-72 tigers (as per the 2014 census). A wild life safari is occasionally arranged for tourists depending on the demand and the extremists activity in the forests. The main mammals in the reserve are: Bengal tiger, Indian leopard, sloth Bear, dhol, Indian Pangolin, chital, sambar deer, Chevrotain, blackbuck, chinkara and chowsingha." – Aditya Sen
"The history of the present fort at Bidar dates back to the Sultan Ala-ud-Din Bahman Shah, the first sultan of the Bahmani dynasty to 1427 when he shifted his capital from Gulbarga to Bidar since it had better climatic conditions and was also a fertile and fruit bearing land." – Madhumita Banerjee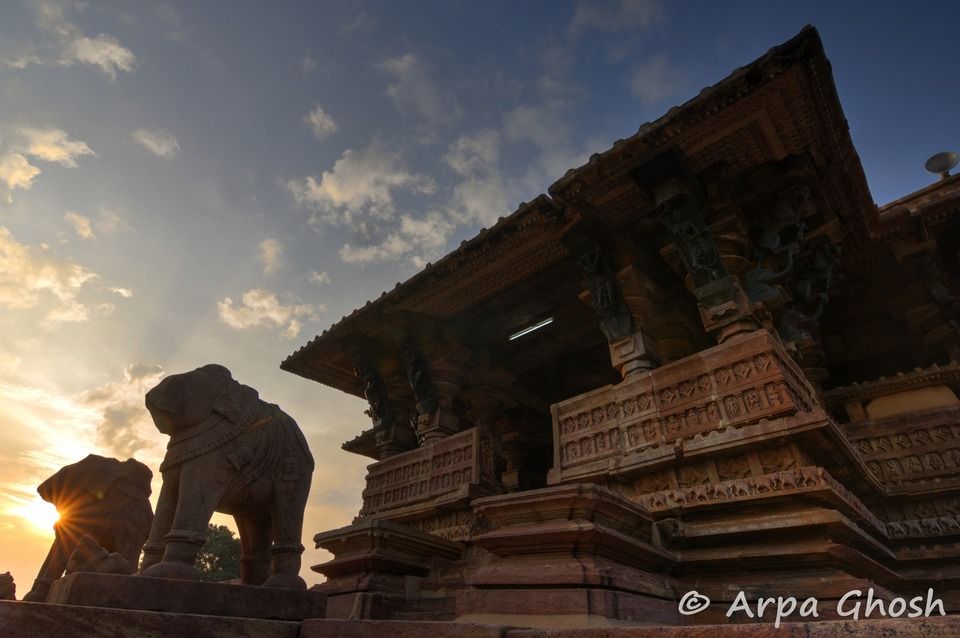 "Ramappa Temple is a legendary example of the Kakatiya Art. The most unique fact about the Temple is that it is probably the only Temple which is not named after the deity but the sculptor who has built such a magnificent Temple. The main deity of the Temple is Lord Shiva. The Temple was built in 1213 A.D during the reign of Kakatiya Ruler Ganapati Deva." – Madhumita Banerjee
If you are the sort who imagines their home in a city that stands still in time, then maybe you should pack your bags and leave for Kolkata. This doesn't mean that Kolkata hasn't kept up with modernity, because it has. But even those modern structures get lost in everything that Kolkata is a remnant of, making the city a beautiful surreal landscape. Living here would mean great proximity to India's highly neglected but most beautiful north-eastern states. Easy weekend getaways from Kolkata can take you both to the eastern Himalayan foothills and numerous beaches on the Bay of Bengal. You can go for,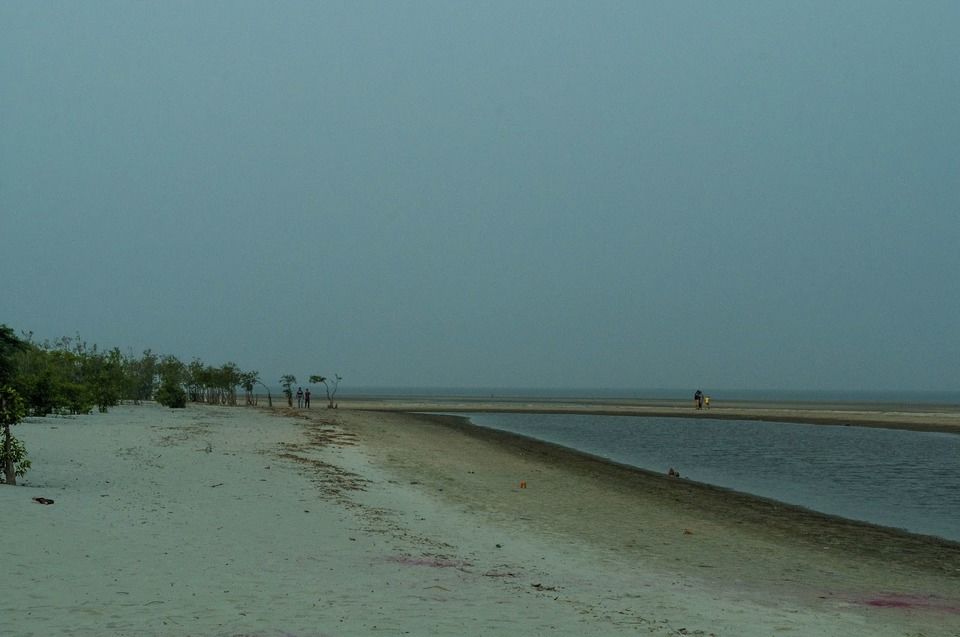 "Think pristine white sand, rolling waves and a host of mangrove and Casuarina trees border lining the crescent beach. Yes that's exactly the stuff, our dreams are made up of! The quaint, desolate beach is located approximately 130 km from Kolkata. NH117 is a driver's delight due its silky smooth tarmac. Travel time is around 3.5 hours and this includes a thrilling barge ride towards the end." – Atreya Nath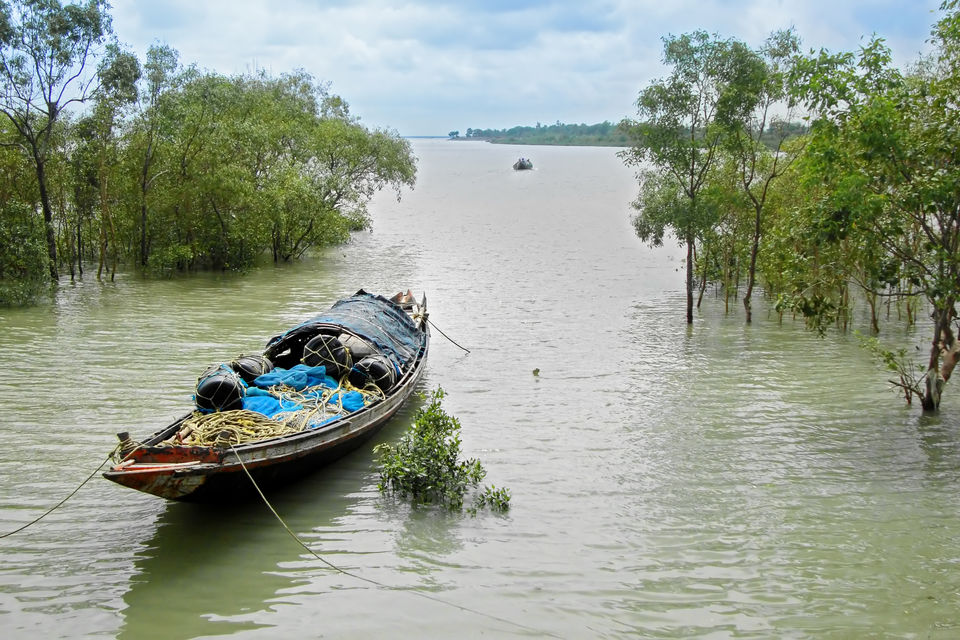 "In between the sea and the plains of Bengal, on the easternmost coast of India, lies an immense archipelago of islands. Some of these islands are vast and some no larger than sandbars; some have lasted through recorded history while others have just washed into being. These are the Sundarbans - the beautiful lands. Here there are no borders to divide fresh water from salt, river from sea, even land from water." – Shruti Angiras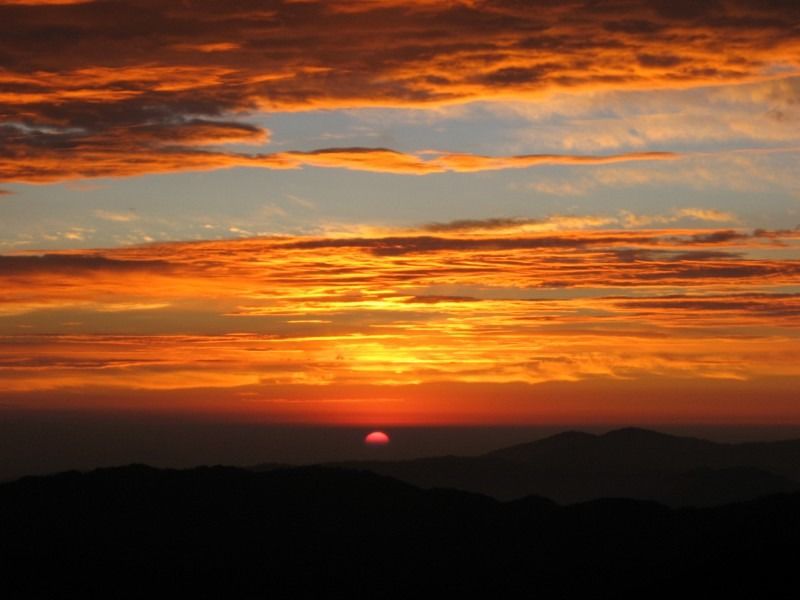 "There are several things to see in Darjeeling such as Yiga Choling Gompa, The Padmaja Naidu Zoological Park, Tiger Hill, and several Tea estates. You can even have a birds eye view of the entire city by taking a ride in the cable car. The lovely alternating overcast and sunny climate makes it a good place to be outdoors all day." – Tasneem Merchant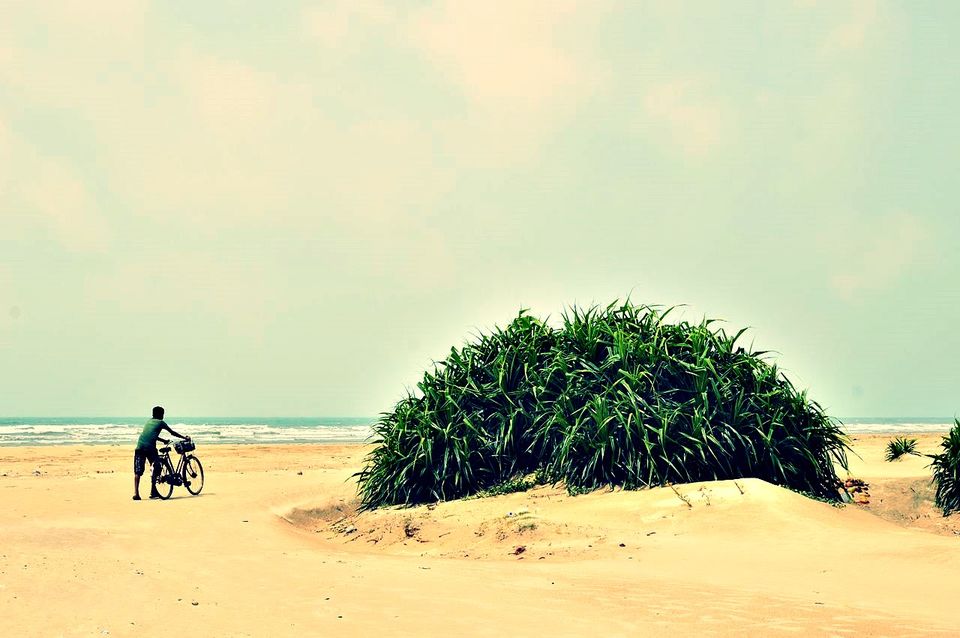 "No plastic blags flying in the wind on the beach, no children clinging on to the legs of an elderly family member as they are encouraged to step into the sea- none of the general hustle and bustle that generally characterises these tourist spots. Even today, possibly because of the fact that it has fewer hotels than its counterparts in Bengal, Tajpur, is still relatively secluded."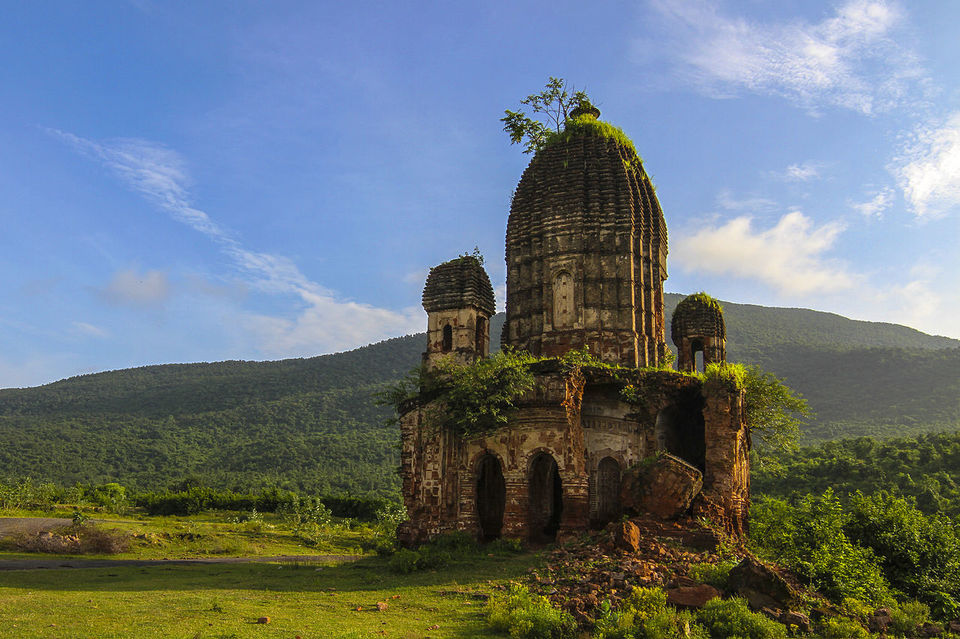 "Purulia has rich cultural heritage. It has the mixed culture of Bengal, Jharkhand, and Orrisa as it was a part of these areas for various times. Every cultural event has got a tribal touch in it, which is the specialty of Purulia." – Bishak Dey
No list of best cities to live in India can be complete without Mumbai. People from across the country travel to Mumbai for pursuits made of dreams. But for those who are already here, and pine for a getaway far from the noise and traffic, what does Mumbai has to offer? The traveller who makes this city his abode, will not even have to step out to reach a beach. No matter how messy or crowded, Mumbai has a beautiful coastline which decorates it like a pearl necklace. And as for convenient weekend getaways, it is definitely bestowed with a location, which puts it in proximity to a variety of terrains and attractions.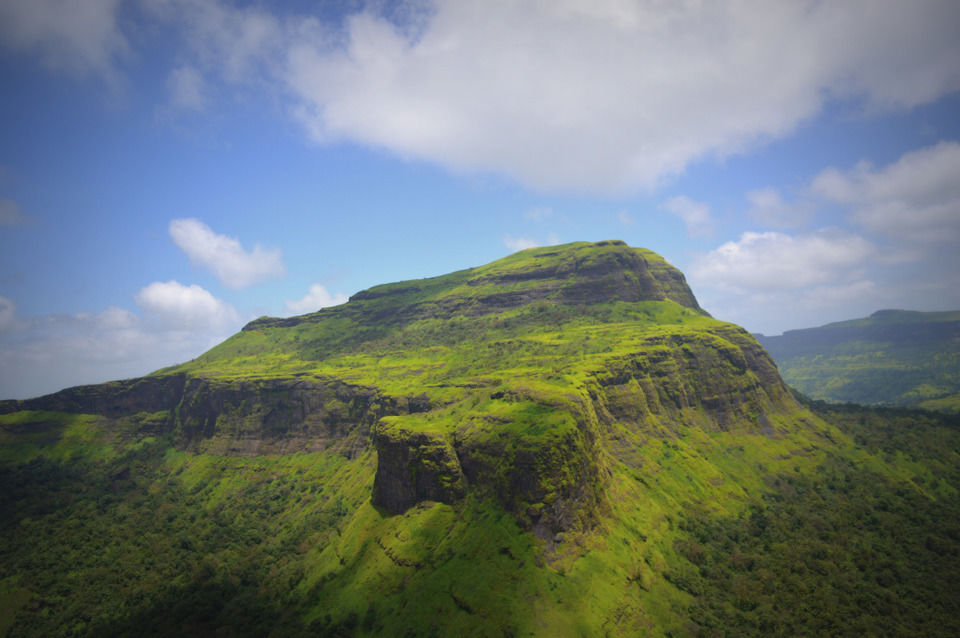 "Best season to visit Igatpuri is after monsoon by August-September, you can expect lil showers happening all the time. Once you reach the top , you will be surrounded by array of hills, rivers at their bottom and whole green everywhere. You will be fascinated by the view. If you have time and proper equipment its the best place to camp near the rivers,hills just relax from everything stress free." – Nithin Channdy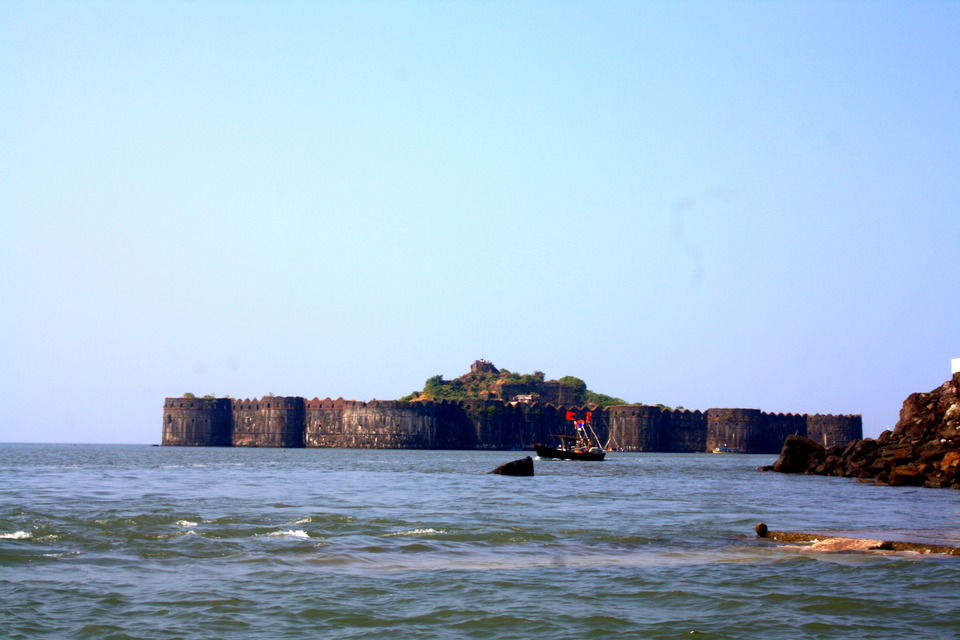 "Murud - Janjira Fort, one of the strongest marine forts in India is situated off the Arabian Sea coast near the port town of Murud, Raigad district of Maharashtra. Getting to the fort is an easy affair. I travelled to Murud from Mumbai over the weekend. The easiest and the quickest way to get there is to take a ferry from Gateway to Mandwa ( an hour of happiness and relaxation to sail in the beautiful Arabian sea)."– Sneha Vashisht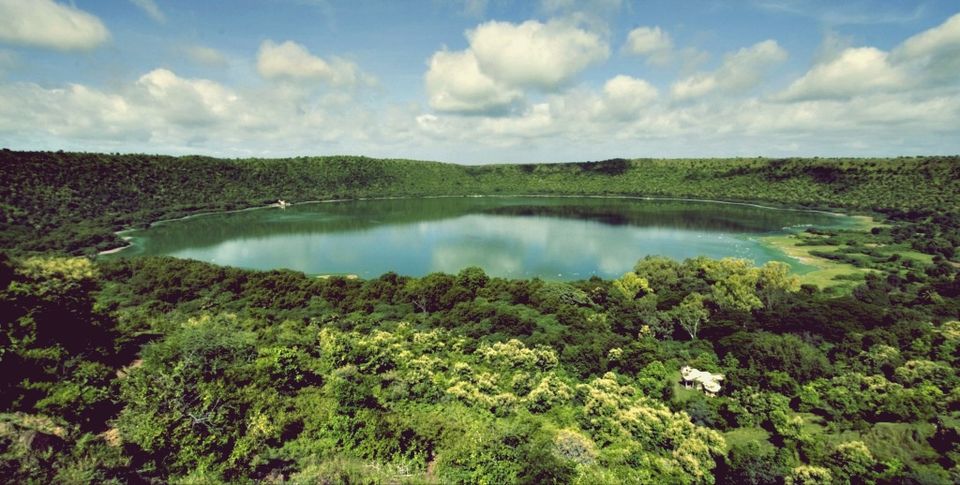 "Lonar isn't your typical picnic lake. Lonar is unlike anything you have seen before. Sure, it's got its own Wikipedia page and heavy sounding geological terms thrown at you every third line but the fact remained that this was the only meteorite lake in India. Technical information on Lonar is extensive though information from a trekker's perspective and other logistical information about how to get there was surprisingly low." – Arunabh Majumdar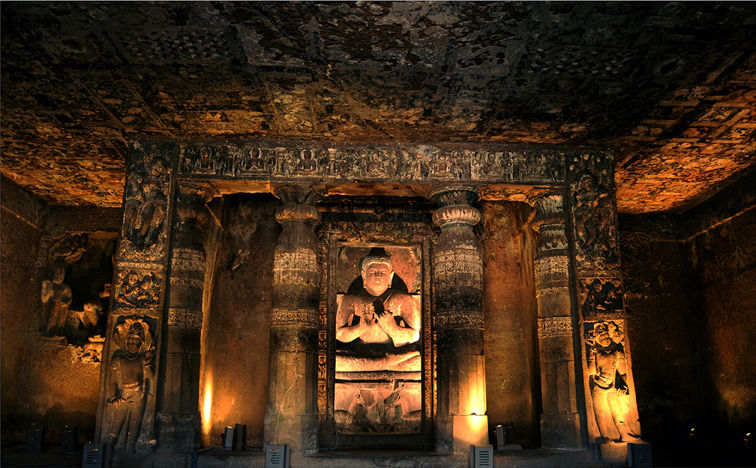 "If you love heritage and history get ready to experience love at first site. I first visited "Kailasha Temple" of Ellora Caves and they did this to me. Only thing what I wanted over there was to stay there as long as possible. Feel the stones, their touch and you will realize that are they speaking to me!" – Himanshu Shekhar Azad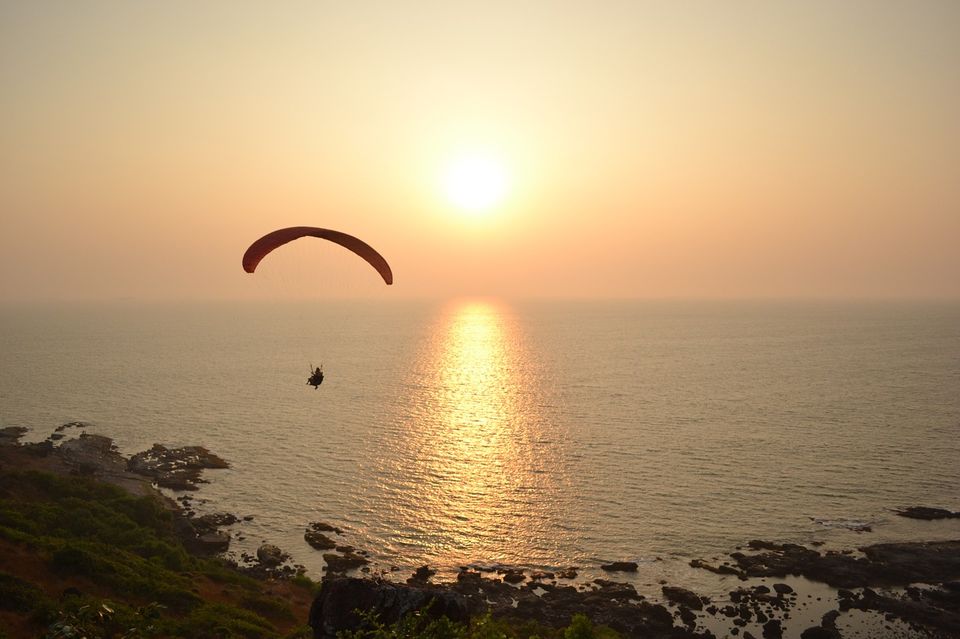 "The southern part of Goa was completely unexplored until a decade ago. But it still remains to be quite serene as compared to the crowded northern part of the state. It has some of the beautiful but isolated beaches and offers breathtaking views of the Arabian Sea from cliffs. This is the unseen Goa which holds the charm of Goa, yet offers you isolation, serenity and a bunch of places to be explored." – Munish
Delhi might not be the the top of the list of the best cities to live in India, but for a traveller who impulsively packs their bags every weekend, Delhi is as good as it gets. Beaches might be a far cry for a Delhiite, but what they do have is an abundance of mountains. An overnight bus journey can take you to India's favourite hill stations (Manali, Kullu, Dehradun, Shimla, Mussoorie etc). Delhi is the stop over for every traveller who dares to have a tryst with the Himalayas (Ladakh, Spiti, etc). Though you might have trouble staying here, if extreme weather changes is not your thing. But if escaping is what travel means to you, then there is no better city to 'escape' from than Delhi.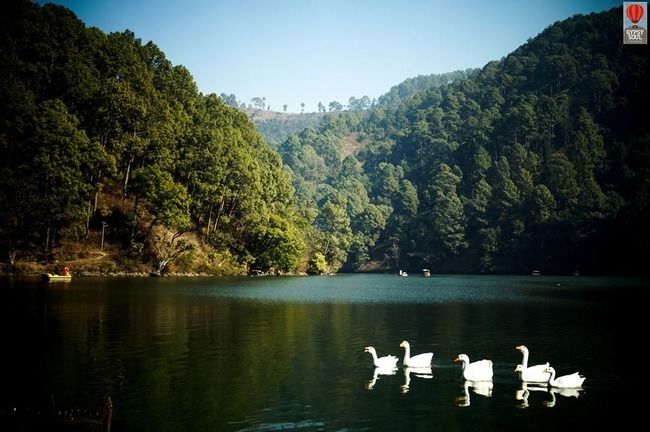 "Nainital, no more. In the peak season when tourists are struggling for parking space in Nainital, this adjoining lake town is serene, silent and all that a traveller can ask for. Sattal also offers exciting camping and adventure sport activities with can be your reason to be here." – Disha Kapkoti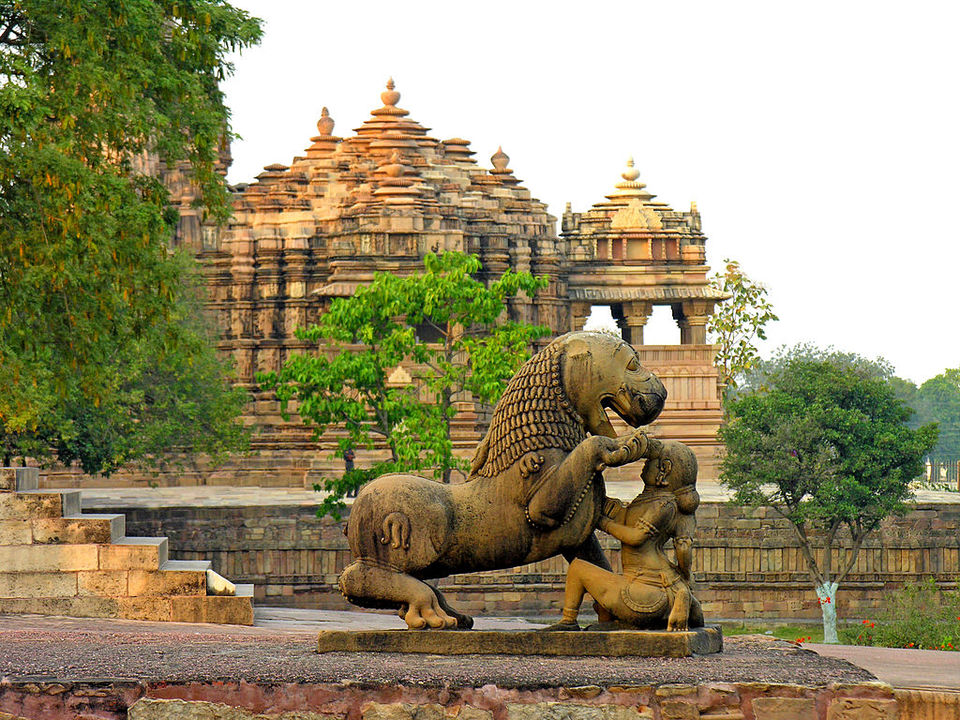 "According to another Hindu legend, the Khajuraho temples were built for Hemvati, a beautiful young woman whose beauty mesmerized the Moon God. Nowadays, The Khajuraho temple complex offers a sonne de lumiere (light and sound) show every evening with a narration by the Bollywood legend Amitabh Bachchan. Besides, every year the Khajuraho Dance Festival is organized at the temple complex. Khajuraho is a place where everything is told by the stone sculptures. It's a place where the stones speak." – Maniparnasm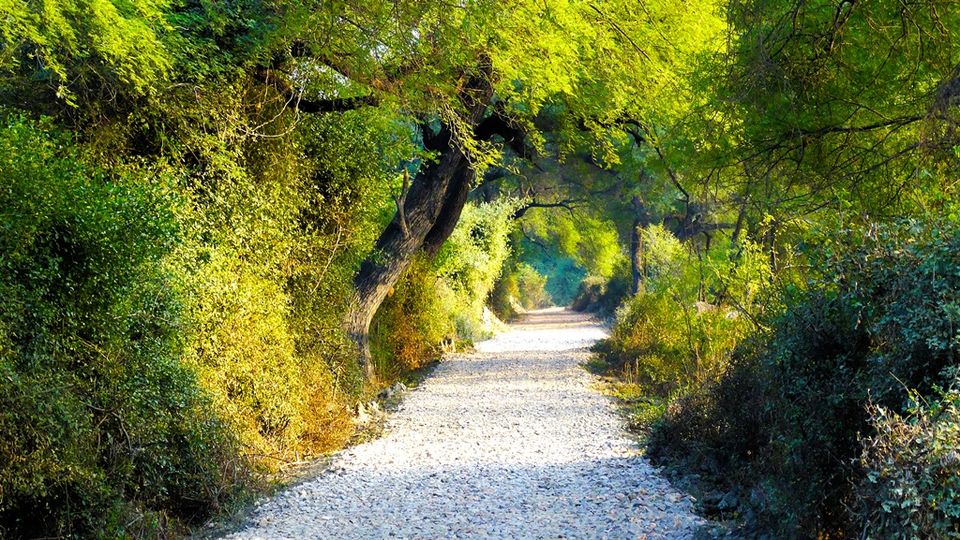 "Bharatpur Sanctuary is a treat for photographers; many international and national photo enthusiasts were present at the time of my visit. I met a couple from Holland who visits the sanctuary every year in January. For them, "Bharatpur" is a one of kind place, where there is silence and mystic beauty. The best part of the Sanctuary is that commercialization has not yet hampered the place. It has its own simplicity." – Swati Sambyal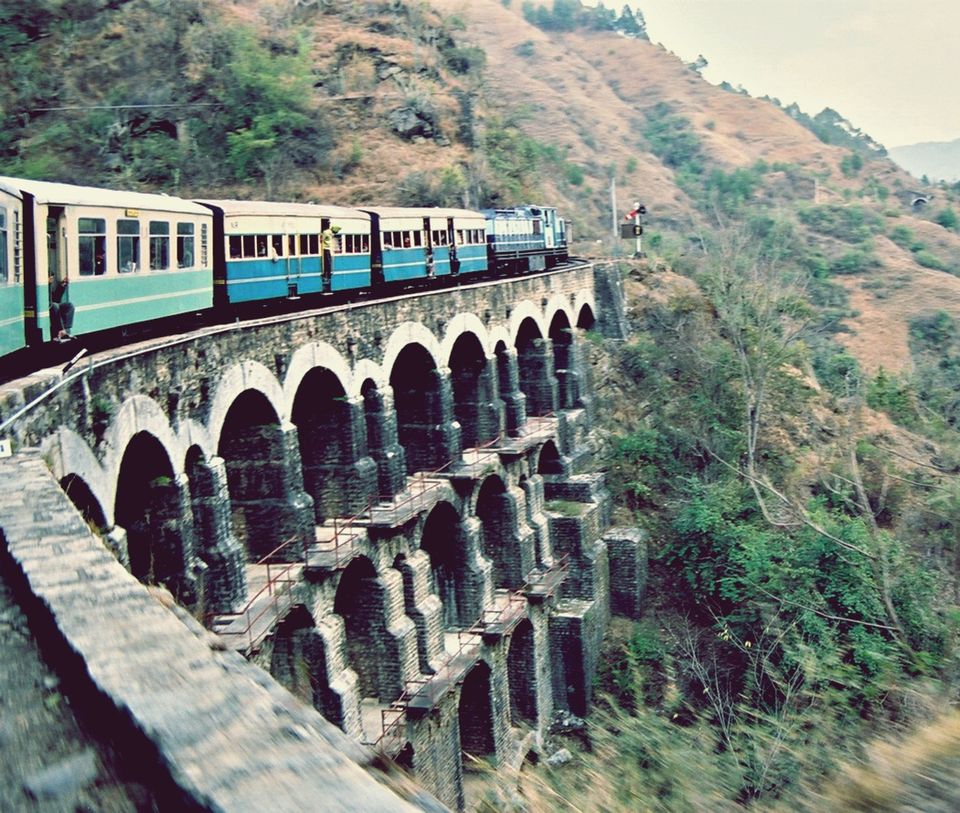 "As the history has it, the station is famous for its " Barog Tunnel" and it gets the name after a British engineer, Barog who was involved in the construction of the railway track in the year 1903. In the haste to complete the work, he commits the mistake of digging the tunel from both ends of the hill. Tragically, the ends do not meet due to poor alignment and he is punished with a fine of Re 1 for wasting the government money. The engineer, unable to digest this humiliation commits suicide and consequently gets his name imprinted forever." – Prakriti Arora

If you already live in Bangalore, rejoice! This cleverly situated city not only has the most amazing weather throughout the year but is also located right in the centre of India's southern delta. Living here means becoming an expert in Karnataka's beaches, a houseboat regular on the backwaters of Kerala and an obsessive admirer of the Cholla temples. Be it the night life of Goa or the spiritual retreat of Pondicherry, treks to the Western Ghats or wandering in the ruins of Hampi, if you are in Bangalore you are in traveller's paradise. If you didn't know already, then these are some trips which can be your weekend getaway if you were a traveller living in Bangalore.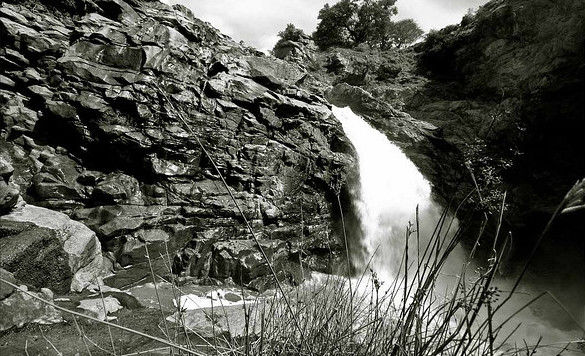 "The road connectivity is pretty decent and one can reach the place by a car or a bike. There is parking space available for both cars and bikes and there are some people who will also take care of helmets for you :). The road ends about 500 m away from the actual falls and one has to walk for this distance over rocky terrain." – Ajey G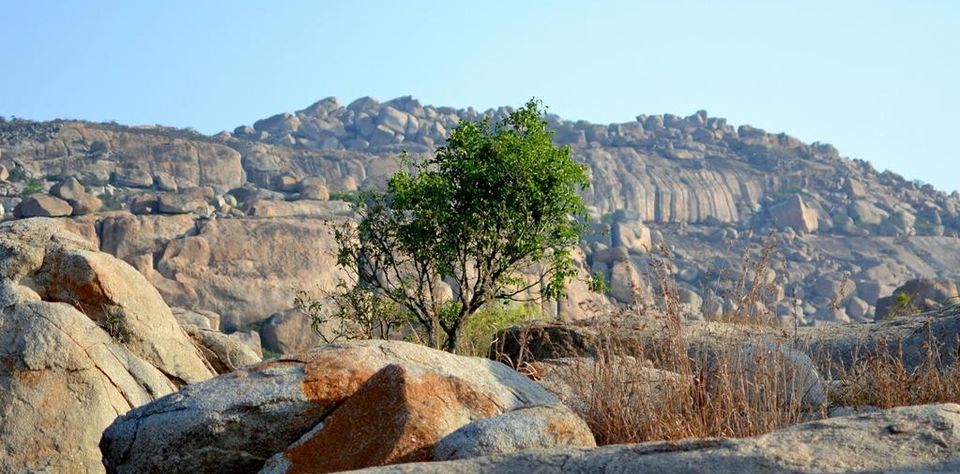 "Sixty kilometers from Bengaluru, Antaragange in Kollar is a massive field of volcanic boulders and rocks. These boulders, all heaped one on another creates a whole network of cave-like formations and tunnels that makes this a great place for cave exploration, light trekking, and camping." – Sarita Nayak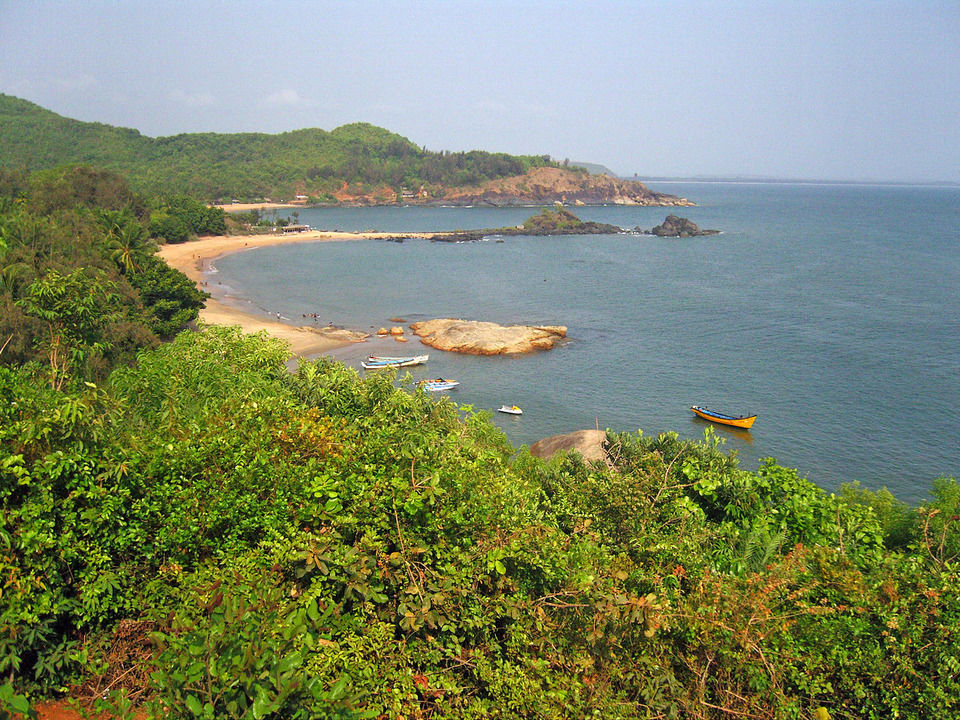 "The beach owes its name to the sacred symbol it looks like. As the beach is popular, I thought it'll be extremely crowded but I was in for a pleasant surprise with only a few tourists enjoying the afternoon sun. Quiet and peaceful, the beach offers a mesmerizing view of the jagged peaks. Brimming with numerous cafes." – Kirat S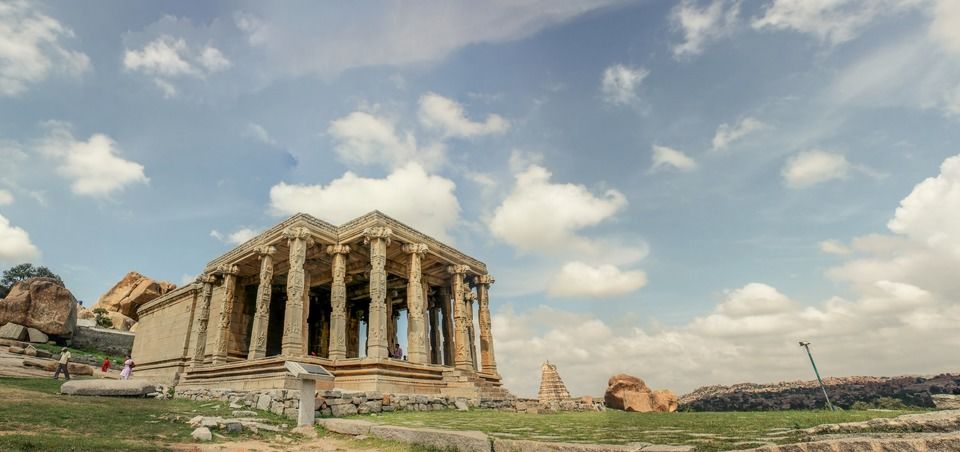 "The best way to reach Hampi from Bangalore is via the train - Hampi Express (price close to Rs 1000, tickets can be booked at IRCTC). Hampi is close to 400km from Bangalore city and the train covers the distance overnight from both the directions. If you are not able to reserve train tickets, you can opt for a Sleeper bus (price close to Rs 1000)! The tourist season peaks at around October-November because of Diwali holidays and then at December end because of New Year vacations." – Anubhav Tyagi