Every city you live in, at some point or the other, makes you want to get away. It happens to me every few months. There seem to be too many neon lights glaring down, the sound of a car horn, usually ignored, seems too loud. The air seems too polluted. Actually, the air is polluted. And car horns can be annoyingly loud. And there is way too much neon. And at some point, your eyes and ears want a break. And you feet itch to walk down new roads, and you know that the time has come to pack your bags and get away. If you happen to live in Kolkata, and you're looking for a weekend getaway, here are three places you may consider visiting. Take your pick from different modes of transport- hire a car, or avail public transport- bus/train. And choose your company wisely. You are ready to go.
This sea-side city is located around 200 kilometers away from Kolkata. Being an extremely popular destination, it is generally a good idea to make your bookings in advance. Don't be fooled by the number of hotels you will have the chance to choose from. Most of these will be booked way in advance during the peak season, or a long weekend. Seek out beaches that are less crowded. Try the fried fish that the locals sell. Stock up on sea shells. Follow the trail left behind by crabs. Sip on coconut water like a true tourist while lazing under an umbrella on the beach. There was a time when the average Kolkatan's weekend getaway to the seaside always spelled out Digha. But slowly, with the rise of Mandarmani and Shankarpur- two new sea-side towns, Digha has faded into the background. But it is still worth a visit, and the popularity of new places means that you might just be able to find that peace and quiet that you are looking for on your weekend getaway.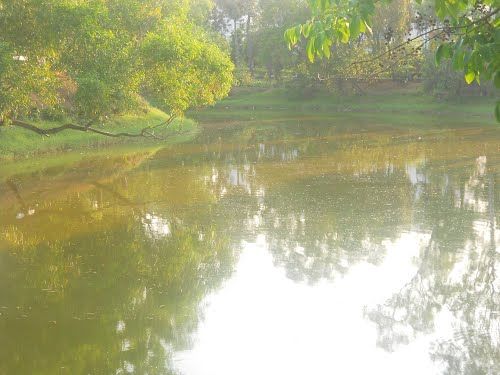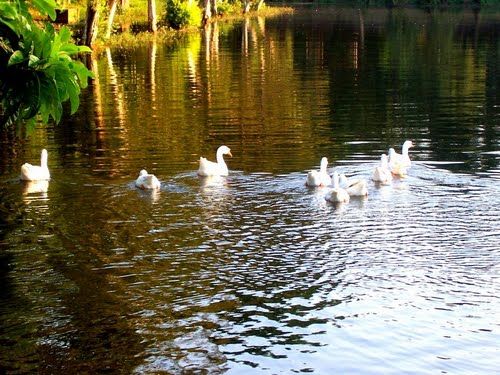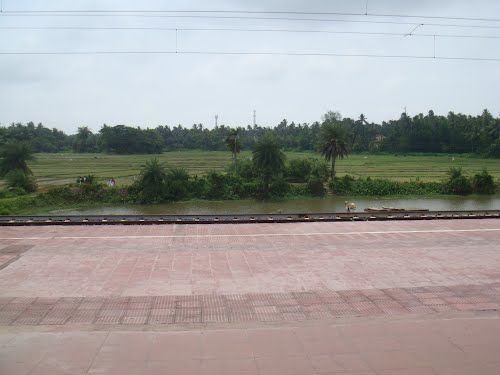 Tajpur has gained popularity as a tourist destination only in the last five years. After Digha and Bakkhali (a sea side town in the South 24 Paraganas), it was Mandarmani and Shankarpur that slowly came to be the choice for the Kolkata resident looking to get away for a weekend. Therefore, the early travellers to Tajpur found the place free of the signs of tourists. No plastic blags flying in the wind on the beach, no children clinging on to the legs of an elderly family member as they are encouraged to step into the sea- none of the general hustle and bustle that generally characterizes these tourist spots. Even today, possibly because of the fact that it has fewer hotels than its counterparts in Bengal, Tajpur, is still relatively secluded. And if the serenity and solitude invokes in you the need for a sense of adventure, you can always take part in an adventure sport- paragliding or rafting, for instance. The distance between Tajpur and Kolkata is around 170 kilometers.
The Sunderbans literally translated to "the beautiful forest" referring to the mangrove trees that grow in the region- one of the reasons that makes this place famous. It is an UNESCO World Heritage Site. But it is most famous for the tigers that inhabit the forest, and many travelers have returned time and again to catch a glimpse of this 'royal' predator. But they say that people who have spent the whole of their lives in the Sunderbans have taken their last breath without ever having seen a tiger. Therefore, be realistic about your chances, and consider yourself to be very lucky if you do get to see one. But as you take a ride on a boat along the river, you are sure to see some deer on the bank, or perhaps a crocodile resting in the sun, their scales glistening in the light. But what the Sunderbans should be famous for today is not its mangrove forest, nor its tigers, not its National Park or reserves or sanctuaries- but for the heart of its people that makes the Sunderbans what it is- a survivor. Cyclones and tidal waves have ravaged this delta region- taken away land and lives. But the Sunderbans are fighting back. Remember that fighting spirit and be careful to not do anything to damage the process of regeneration and rebuilding. Contribute towards it.