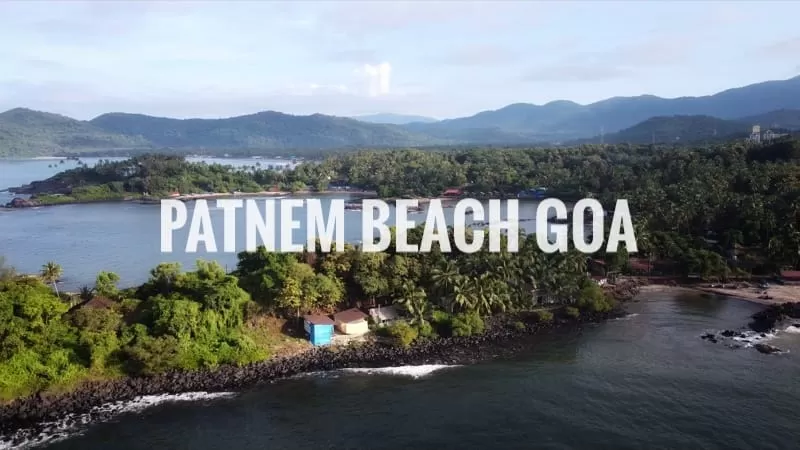 Well this is our day 7 in Goa and 2nd day in South Goa.
Today we are checking out from the Dwarka Eco Beach resort in Cola beach and heading towards North Canacona. While we visited Cabo de Rama Fort , Cape Goa View point and later checked in at Casa Jaali which is located in Patnem Beach
Cabode Rama
This fort stands on the cape at the extreme end of cola village in canacona. According to the legends, Lord Rama, his wife Devi Sita, and brother Lakshmana took refuge here during their exile time. That is how the Cabo De Rama Fort got its name. The local Sunda rulers built the fort and ruled it until the Portuguese conquered it and restored it.
Cape goa view point is another view point 15 mins away from cabode rama
The minute you approach the Cape, you instantly know that the beach is waiting on the other side. you can mesmerize the sky, sea and the palms trees., This is beautiful like a post card.
Casa Jaali is a charming resort perched on the rocks at the north end of Patnem Beach in Canacona, all the rooms have a stunning view over Patnem bay and is set in gorgeous lush tropical gardens.
The rooms have queen size double beds and these rooms are built in the charming style of the Goan fisherman's cottages. Thick stone walls and tiled roofs keep them cool in the hot weather and warm in the cool nights. They are furnished with some local crafted furniture.
After check-in at the property we had our lunch followed by some good sleep listnening to the waves crashing the shores
Later in the evening we went for short walk on the Patnem beach. We were also told that there is a elephant Rock, basically a rock which looks similar to elephant. Also we noticed a lot of Russian Kids playing in the beach sand with joy. If you are the vlogger or photography you would love to capture beautiful frames of these kids
By end of the day we went to a shack near by and had our dinner.