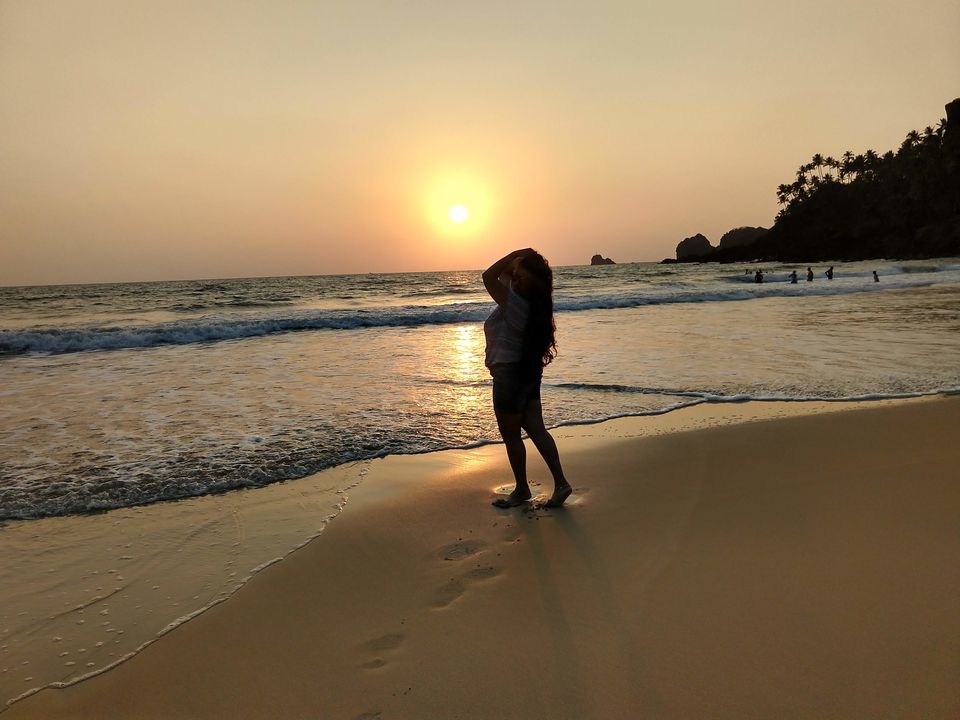 Goa - When you speak or hear this word, the first thing come in your mind is Beach, Party, Drinks and fun.. Yes you are right, but do you know there is one part of Goa which is Calm, Quiet, full of Peace, no rush no hurry, no worries and yes has Untouched beautiful Beaches. Where you can spend beautiful time and have the feeling of getting disconnected to the world. That part of Goa is none other than South Goa (Canacona). Here in Tourist, the percentage of Foreign people is quite high, you can say more than Indians. The sea shore of South Goa has many many beaches, below are my Favorites
Palolem - Palolem is the states most Picturesque beach, enclosed by the thick coconut Forest. It's semicircle in shape and getting very popular these days. It's known for its calm Waters and nightlife including "Silent Discos" where the party goes wear the headset, something you have never seen. Sunset on Palolem beach is very famous; seeing the sun setting in. Swimming, fishing, Paragliding, dolphin watching and boat riding are the main activities done here. Apart from above activities, from Palolem there is a boat ride to which takes you to Honeymoon beach and Butterfly beach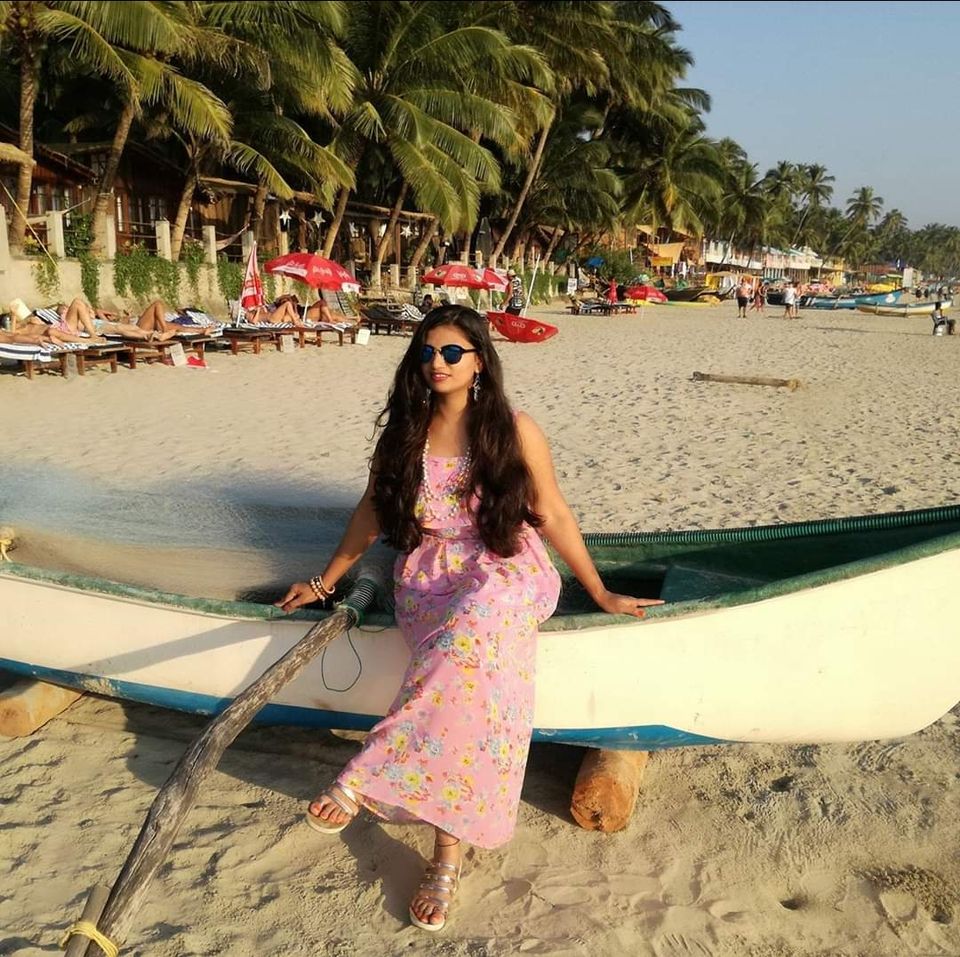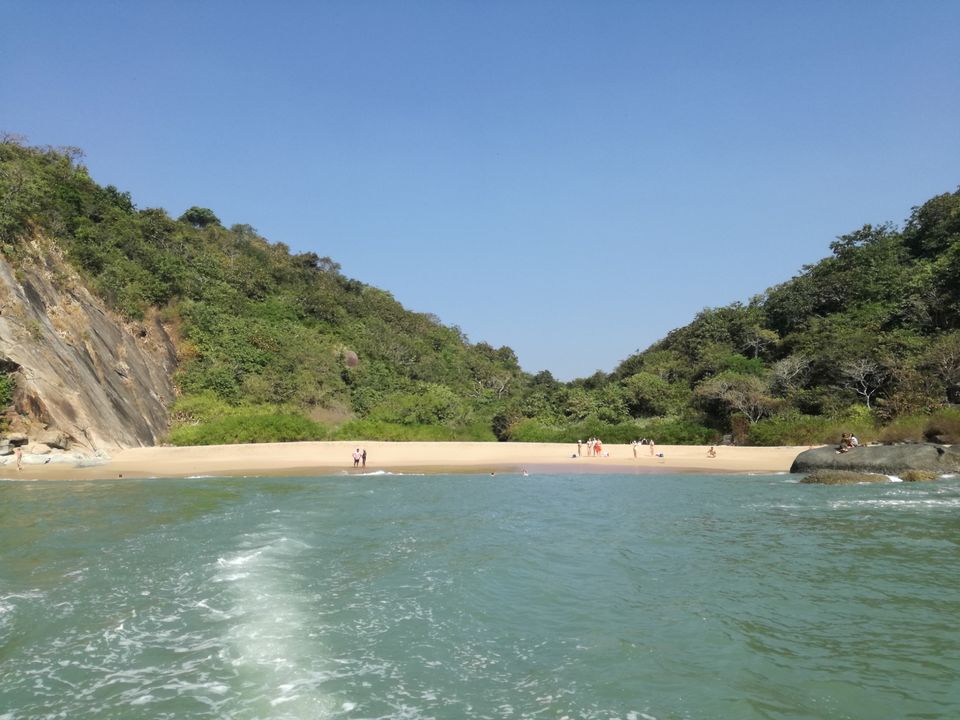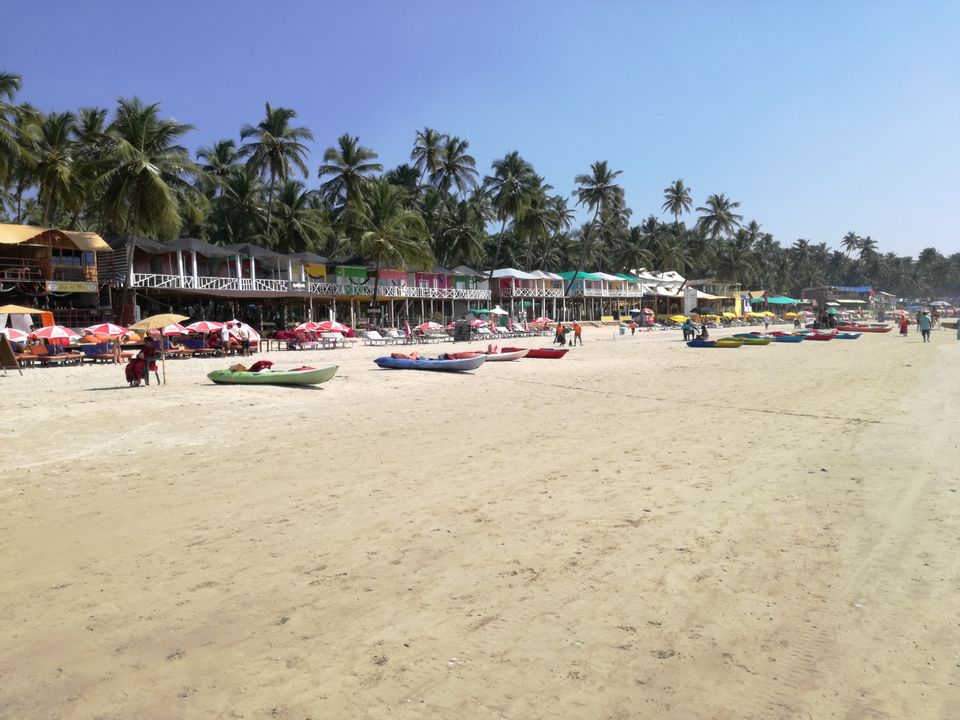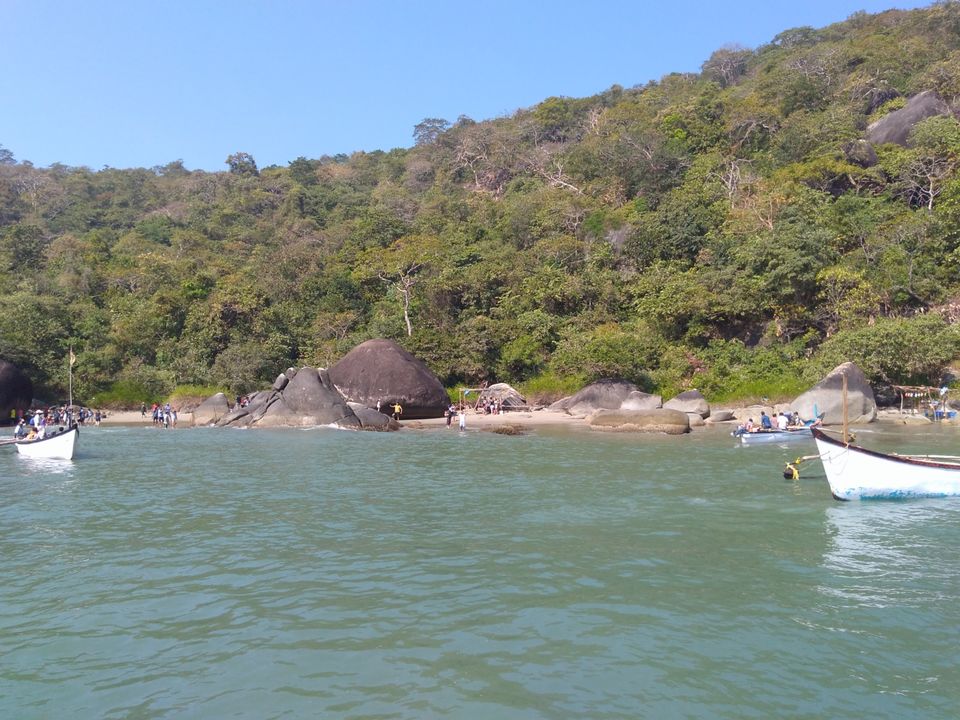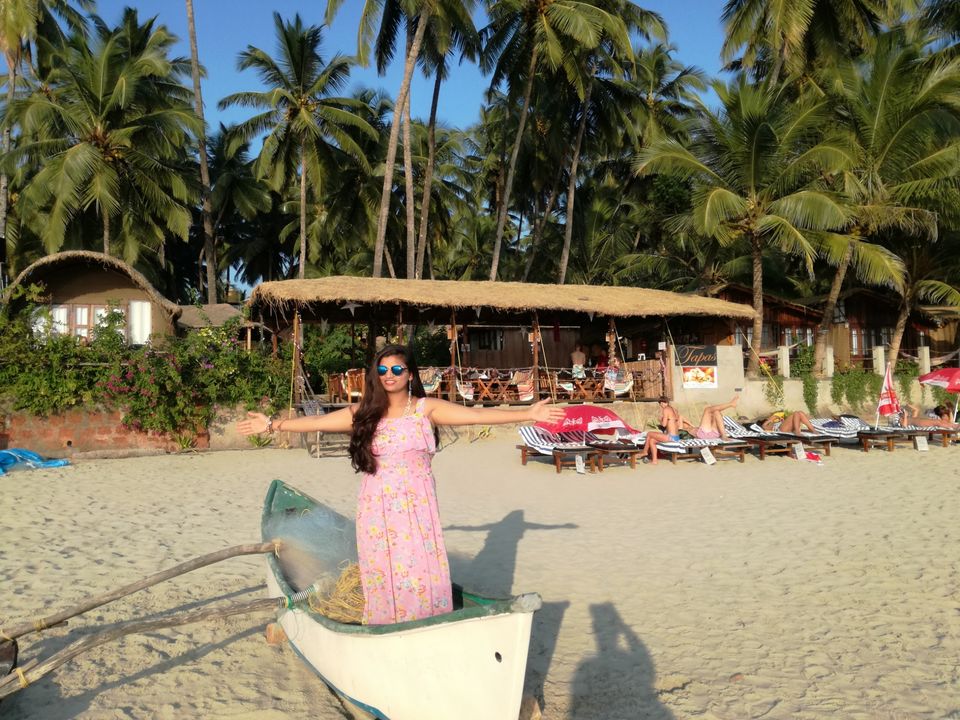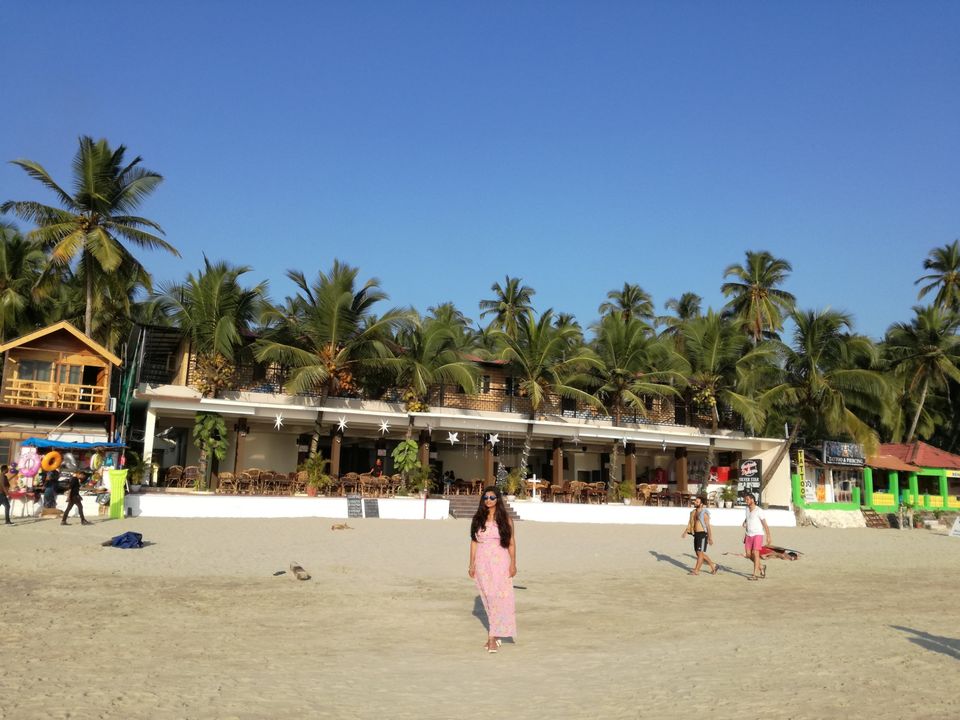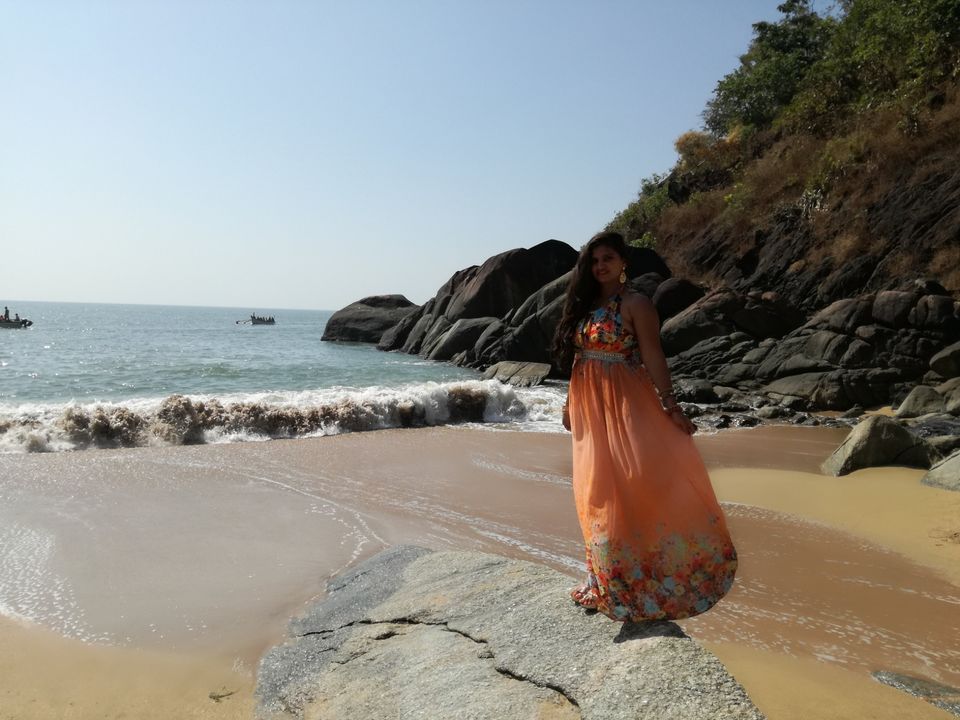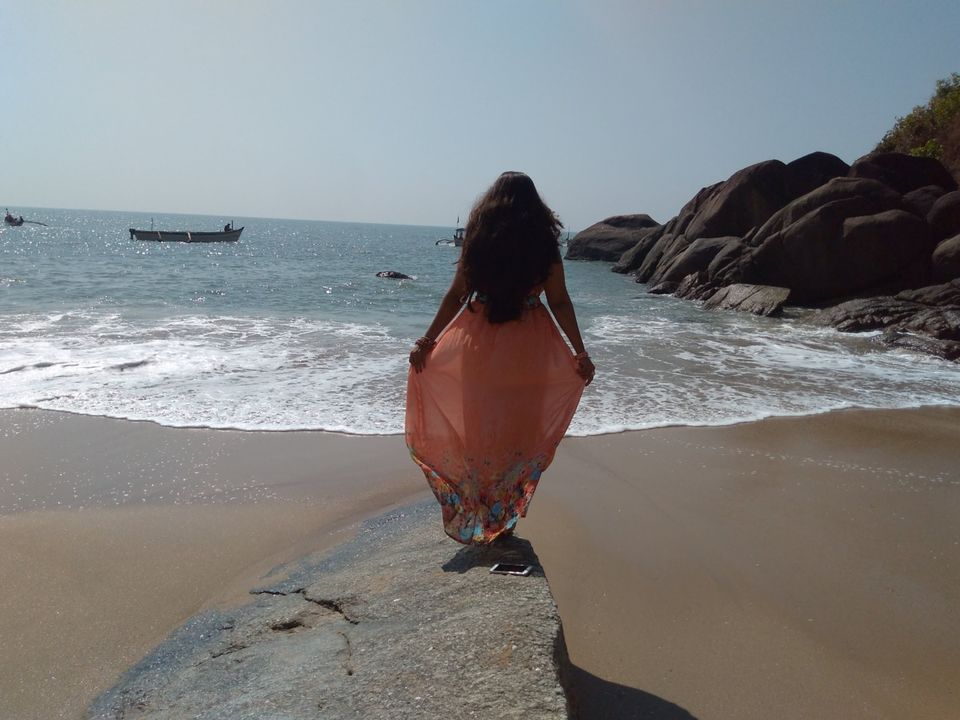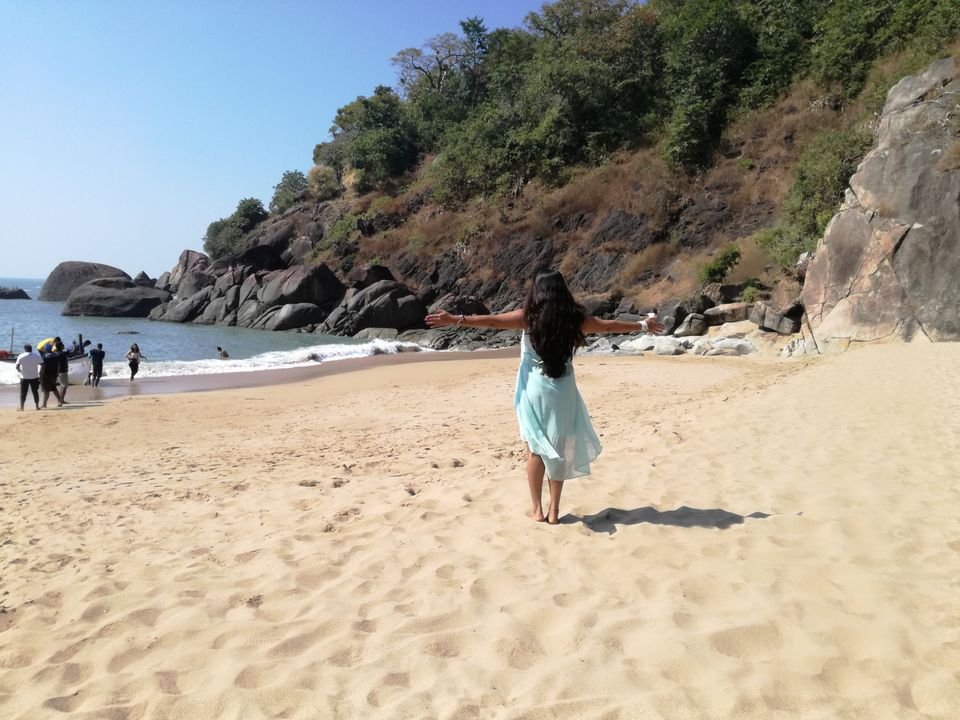 Butterfly beach -
Apart from above activities, from Palolem there is a boat ride, which takes you to Honeymoon beach and Butterfly beach.
There are plenty of options to book your seat, the whole journey will be around 5 hrs, which includes viewing Dolphin's, Honeymoon beach and Butterfly beach. Just to confirm, it is NOT an island. It is a beach, situated north of Palolem.In fact, it is one of the most beautiful beach of South Goa. However, it is easier to reach the beach by a boat ride from the nearby beaches as the land journey involves a challenging forest hike, it's easier for regular Trekkers.
The people going to Palolem must visit the wonderful beach.
Patnem Beach -
Patnem beach is an appealing alternative to south Goa's popular Palolem beach for the people who don't want to be right in the middle of the action but still want some entertainment.
There are shacks and huts inlined, yet there's plenty of space for everyone.
It's just 5 mins from Palolem with Colomb beach in between.
One of best place for dinner with light music and display of Fire games.
Apart from beach activities you can find Yoga classes and if interested in cooking then can find Goa cultural cooking class also
Agonda Beach -
Agonda Beach is the perfect beach for someone who wants to relax.
It's the endless beach which stretches for approx 2 miles with beautiful view of Shaks and Huts inlined.
The Agonda Beach is an isolated place that makes this place more beautiful, silent, quiet, and peaceful as lots of tourist attraction is not seen over here. The Wonderful Agonda Beach is a cynosure for all loners and nature lover people that will turn on their excitement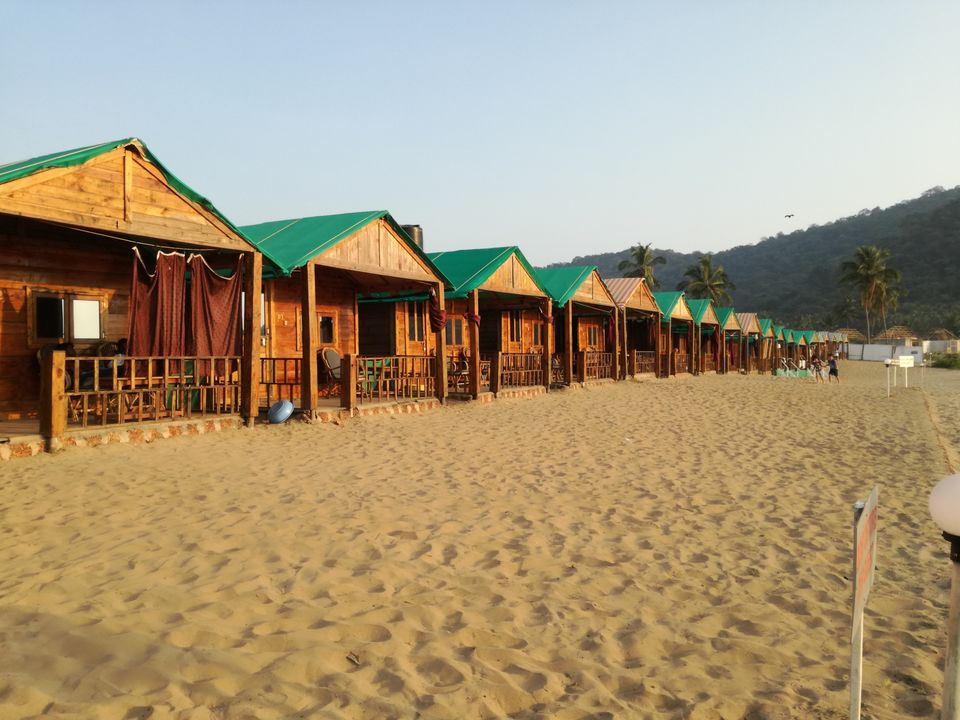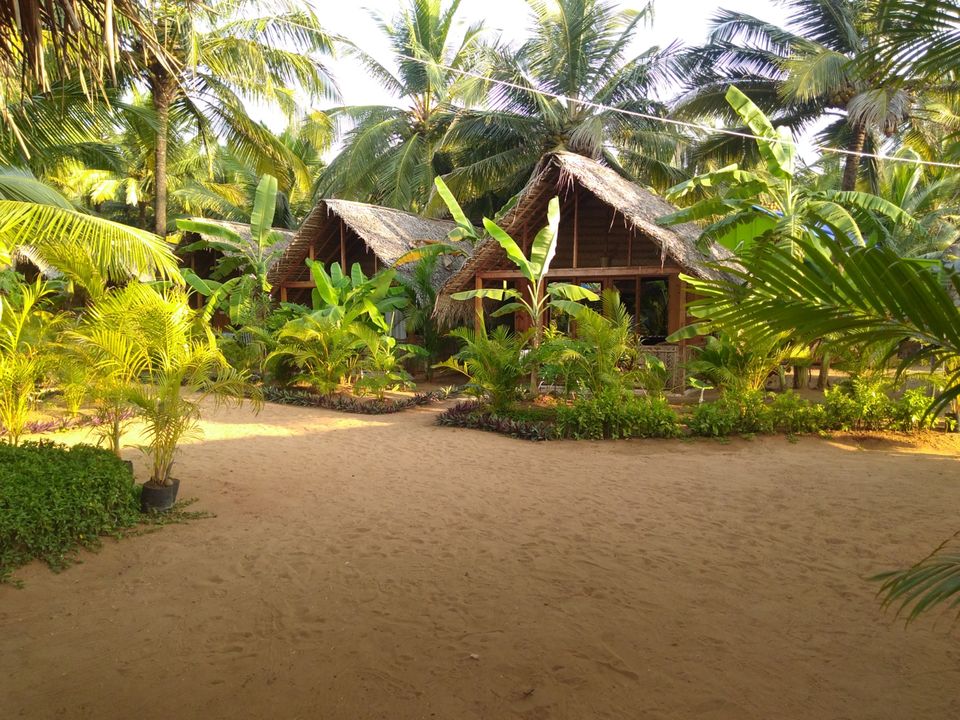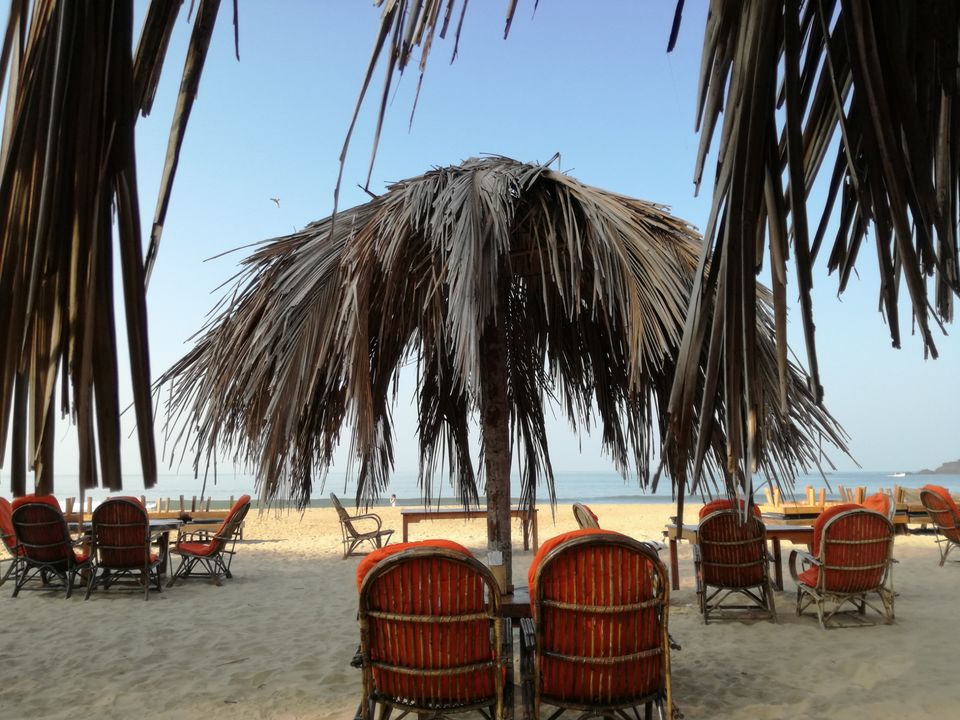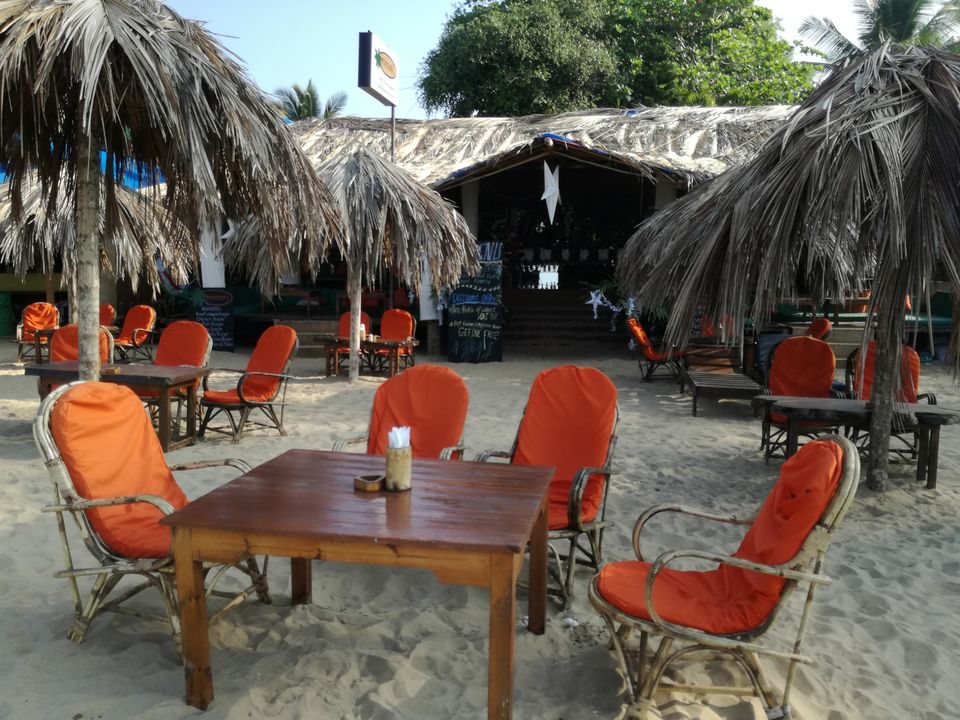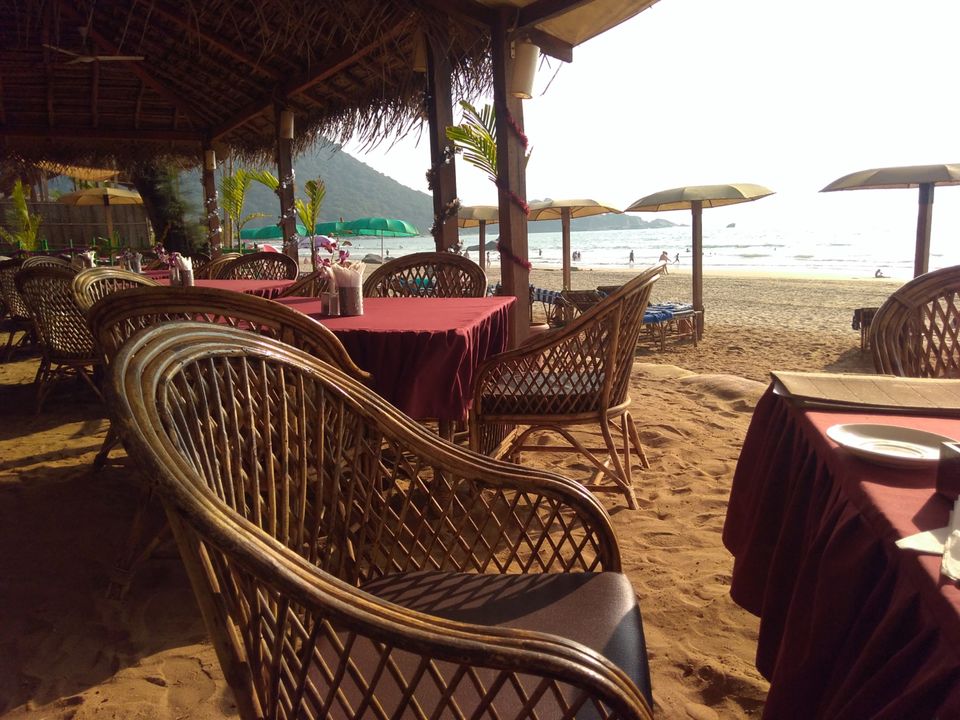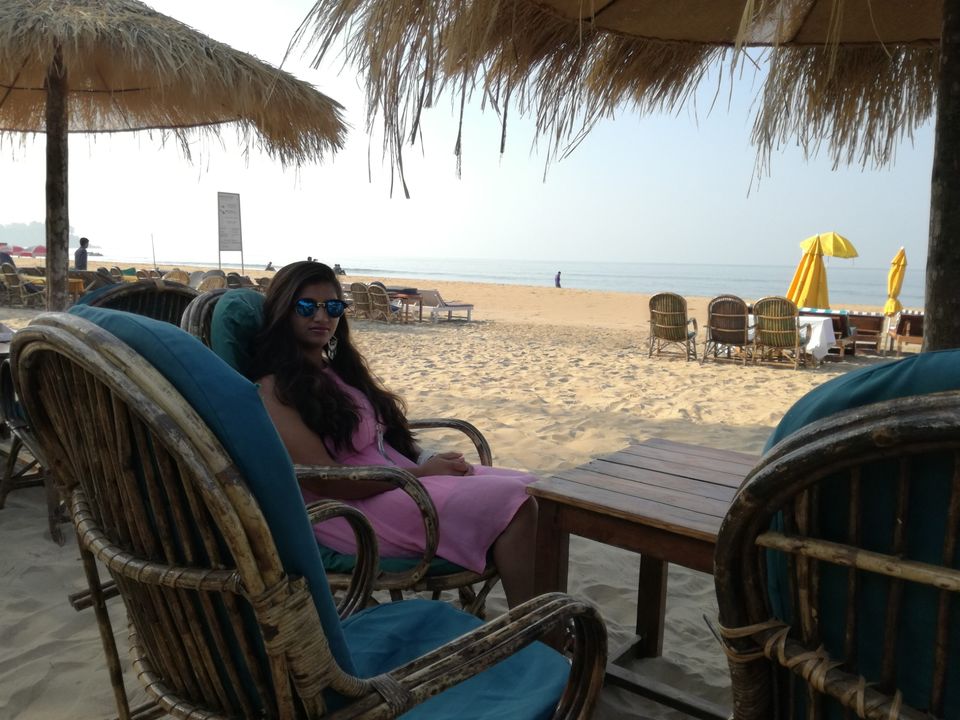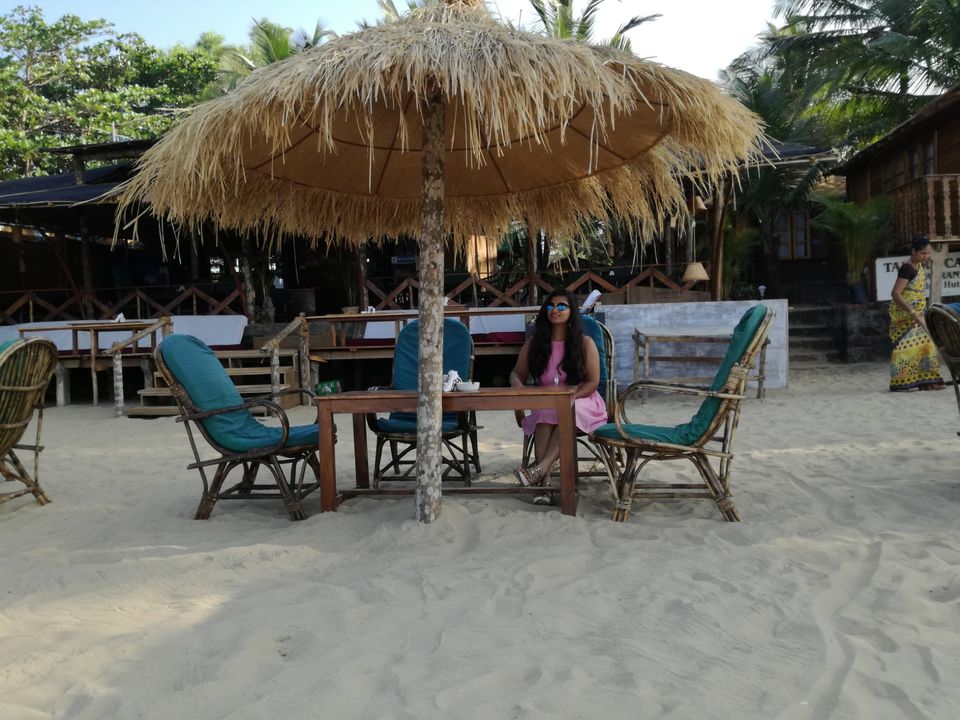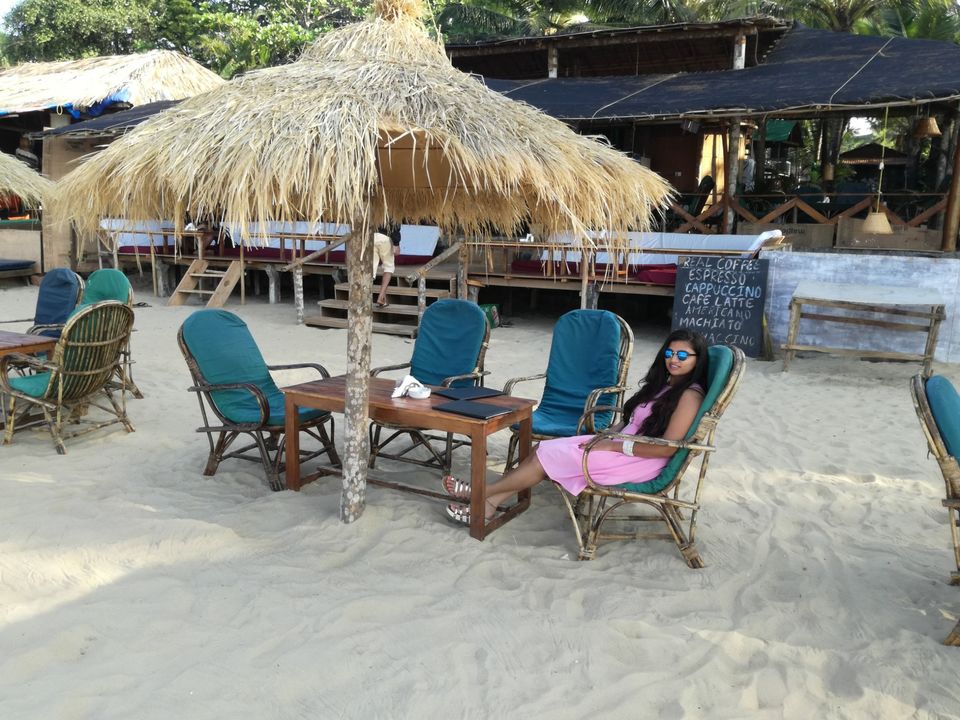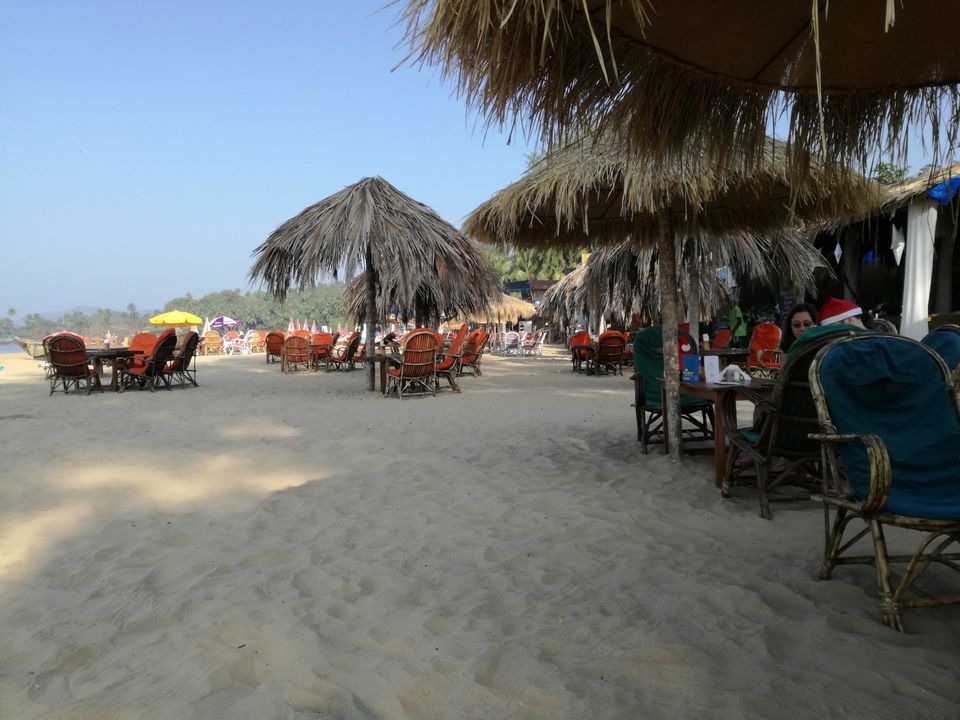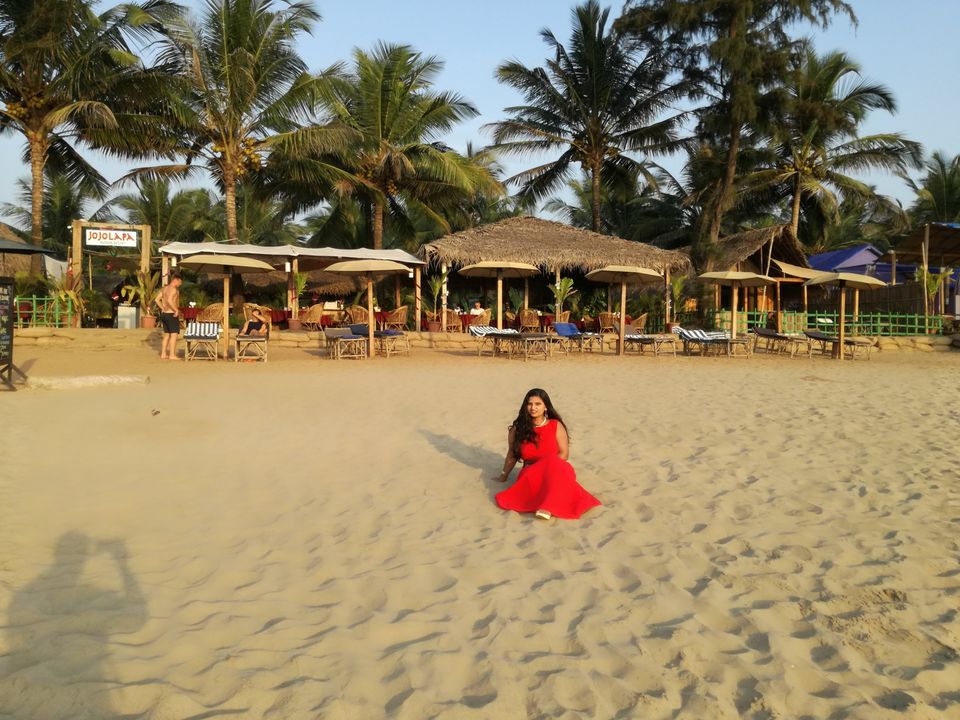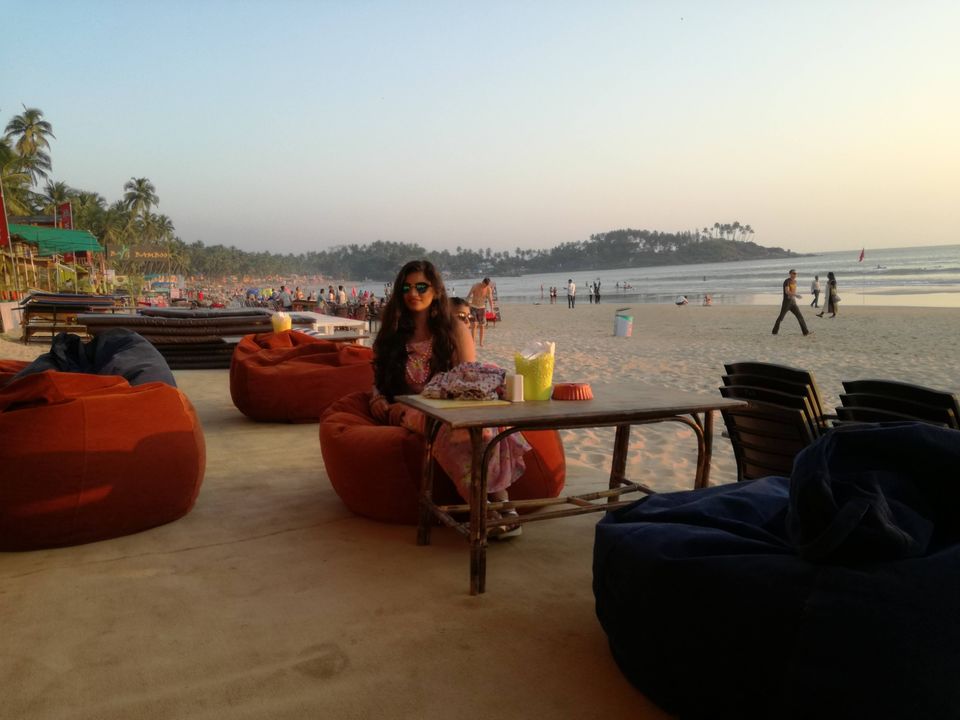 Cola Beach -
Cola Beach is a Hidden Gem, one of the most lovely beach not only Goa but in India.
To reach this place you need to take a turn from Cola Panchayat, the road is quite bumpy, please ensure that your car has good ground clearance.It's a lagoon beach where sweet and salt water mix. Its silent beach away from all city sounds. Beach bathing is excellent here in both salt sea water and sweet lagoon water. Nice hotels and restaurants with great view. After travelling the bumpy road you reach this place, but will get mesmerise after reaching here.
Many people including the locals & Google map not aware of this beautiful location, just remember to take turn from Cola Panchayat and go straight till you reach parking of Blue Lagoon, then descend, it will take 5 mins to reach. The below pics will prove how beautiful the location is.
Kakolem Beach -
Kakolem Another Hidden and Gem beach in Southern part of Goa. It's truly isolated and wild beach in Goa. Some locals even call it as Tigers beach..
Mostly, the Beach is lonely and deserted; there are no houses nearby except the only one cabin. There only one hotel to have a snack and can even stay for night. All those, who are visiting this not publicly but so much fairy Beach, are mostly people with the spirit of adventure and lovers of beautiful places. To reach here you need to descend for 10 mins, while descending you may get afraid as you will be going through woods and nobody around.. but just move on, believe me you will feel you are in a place that you have never seen before.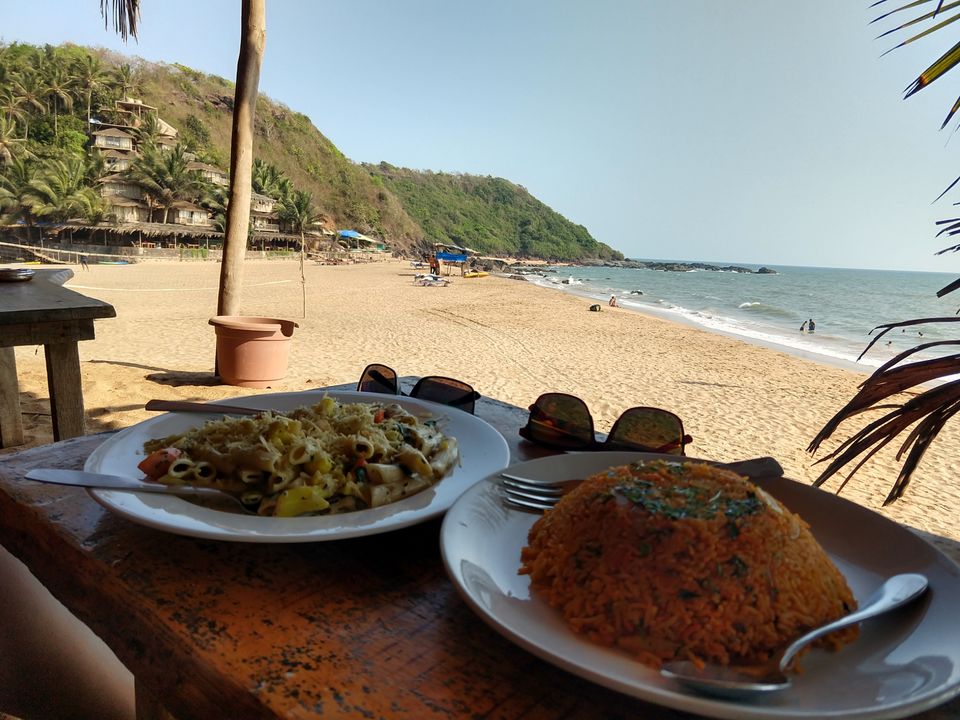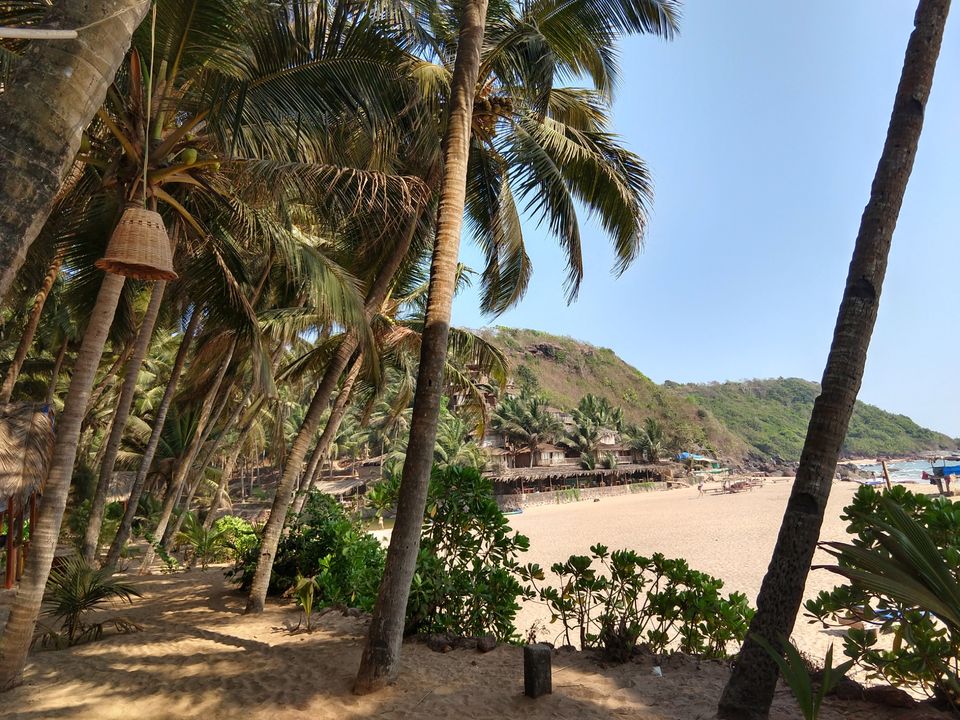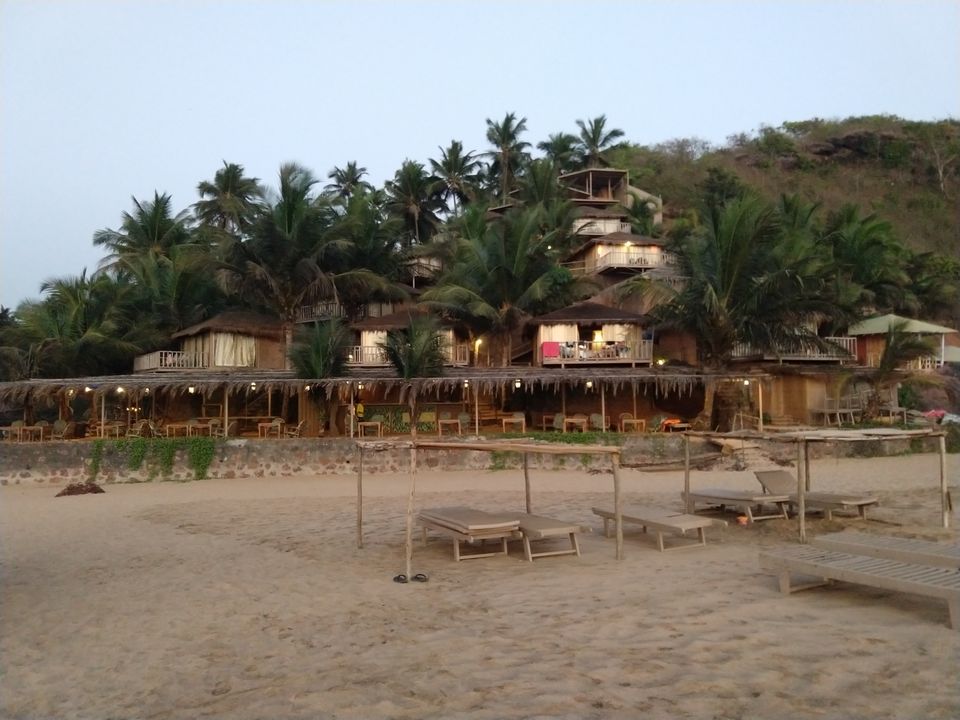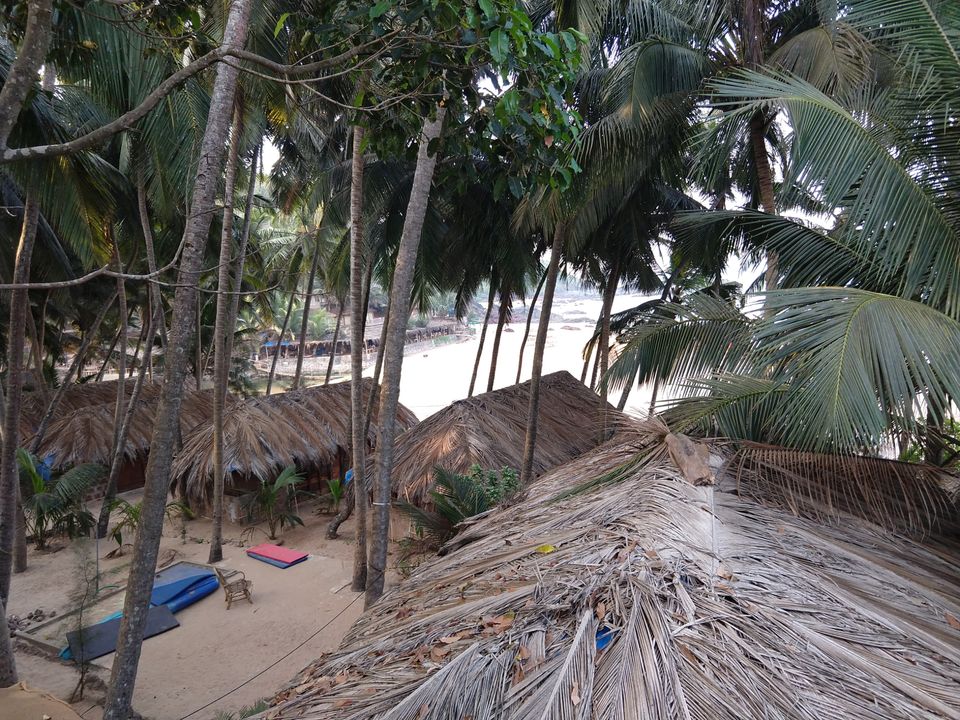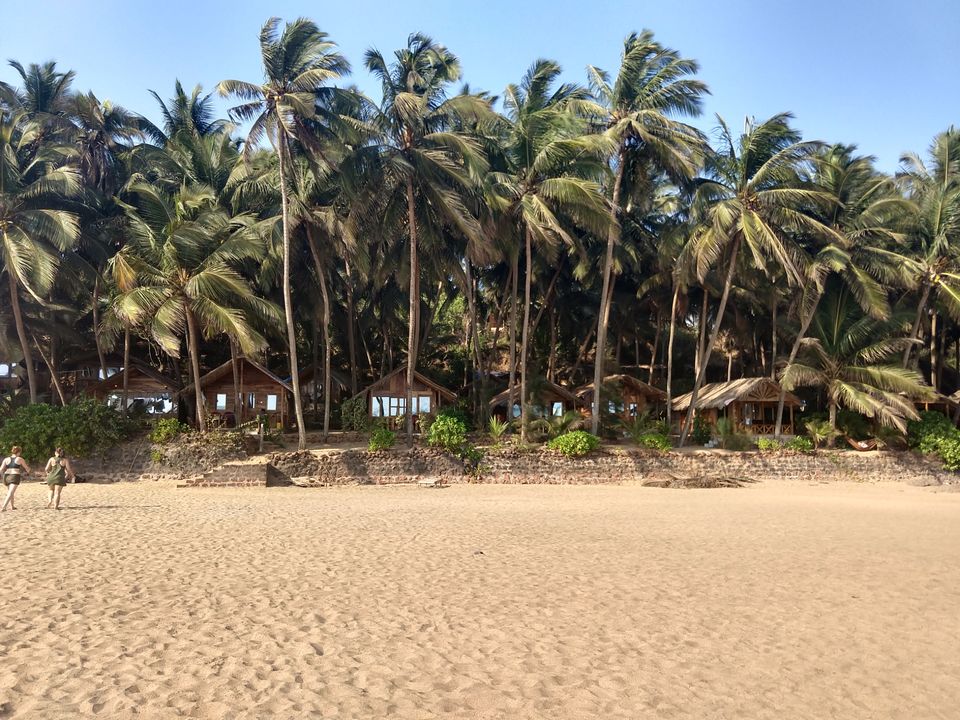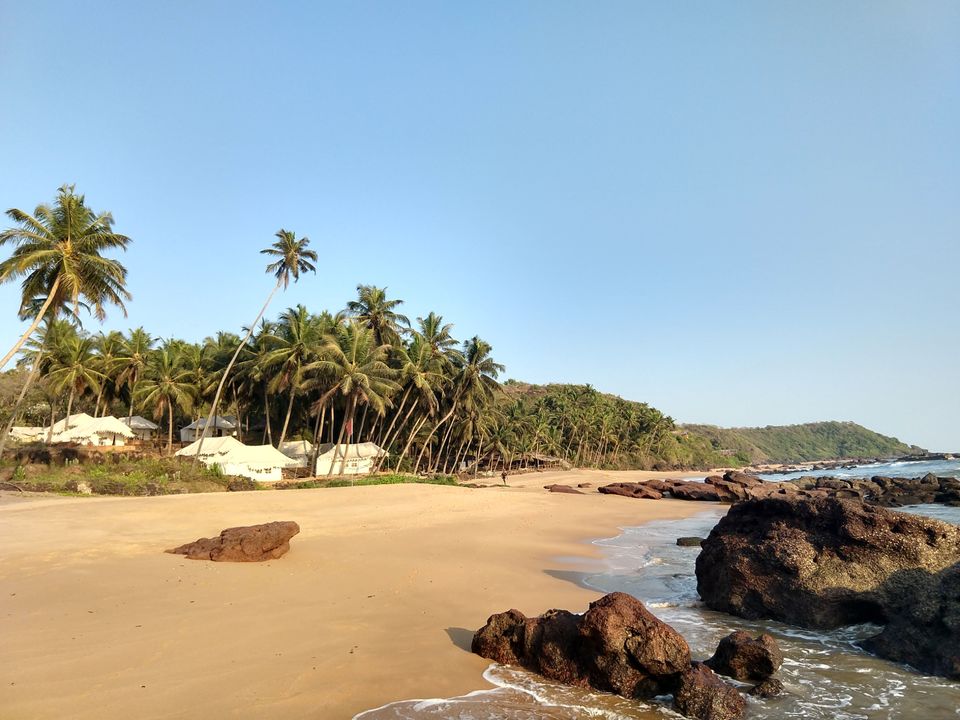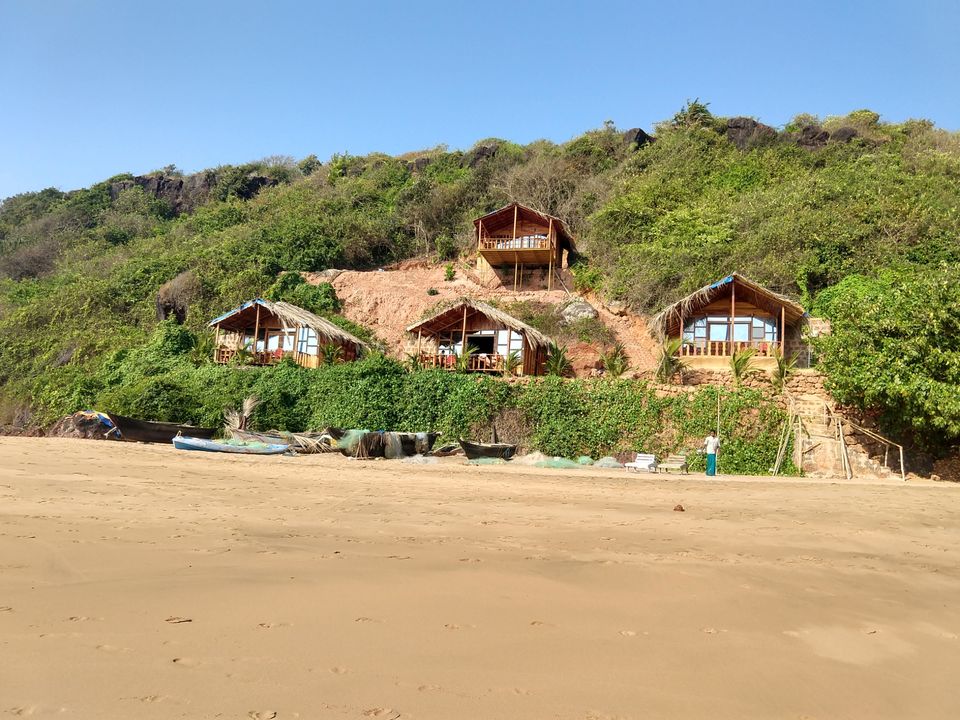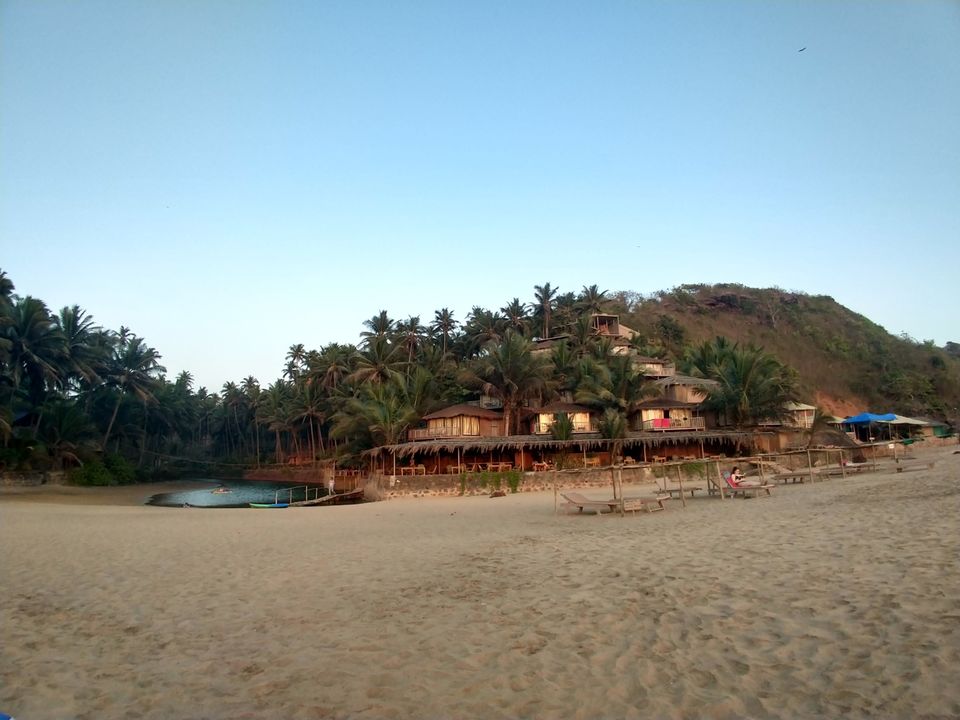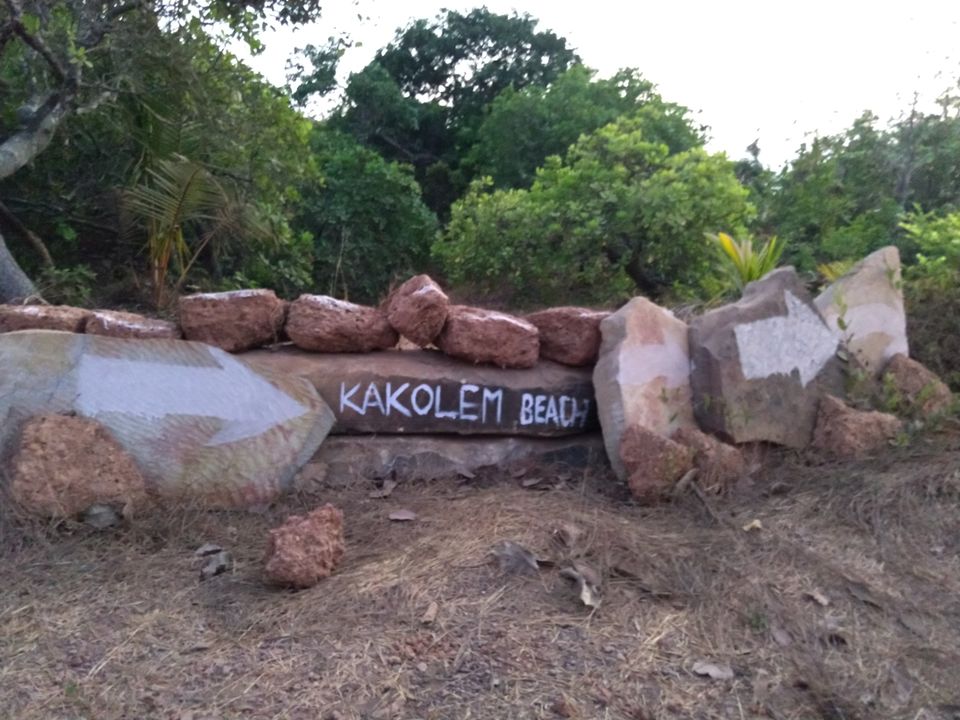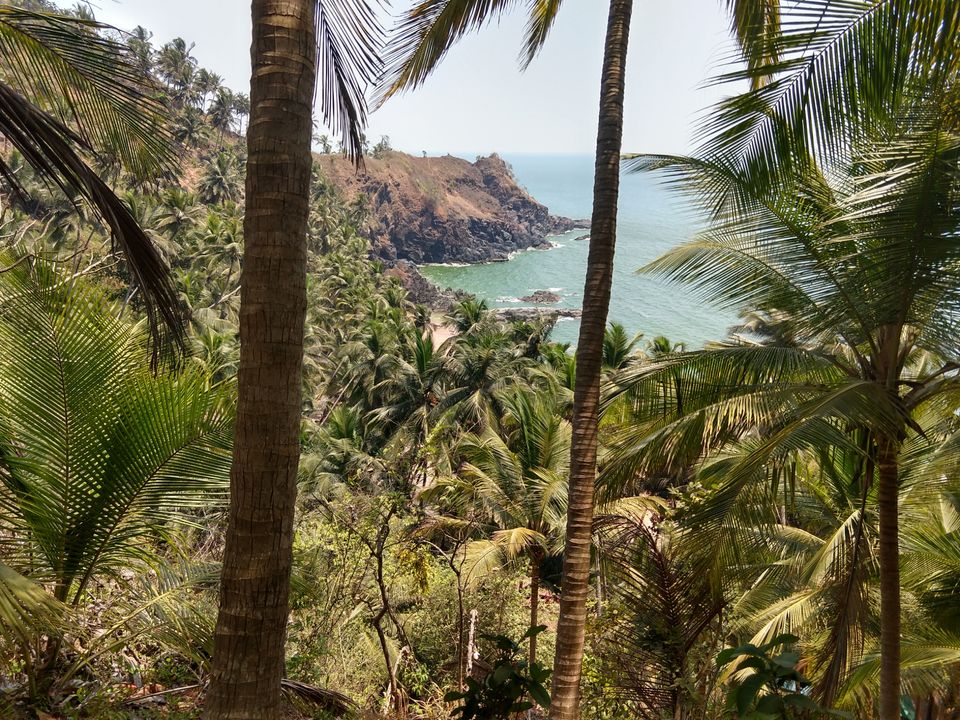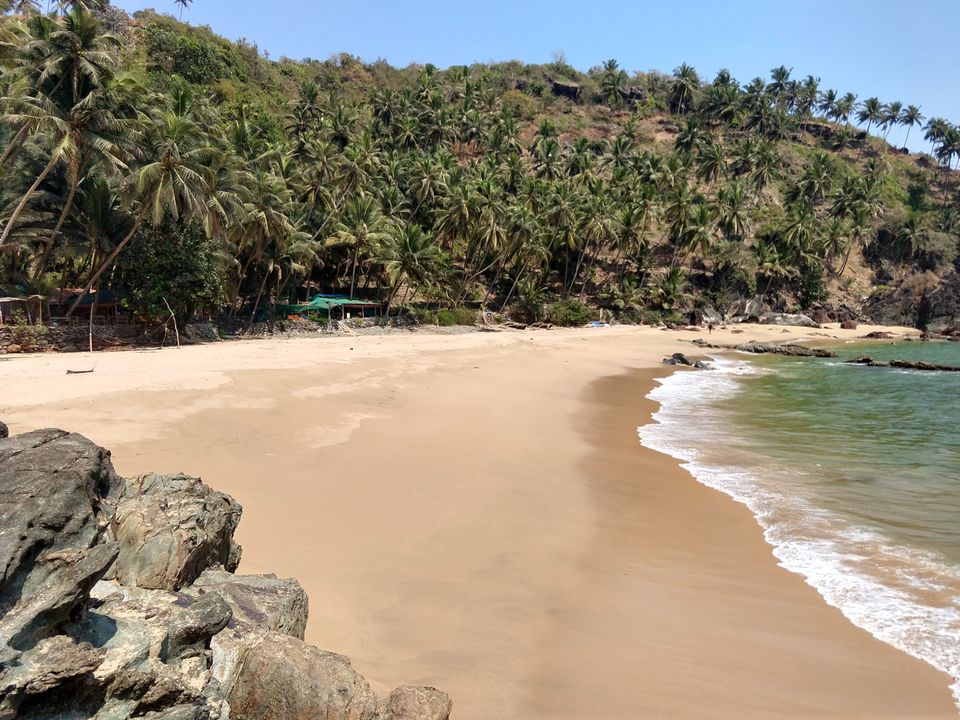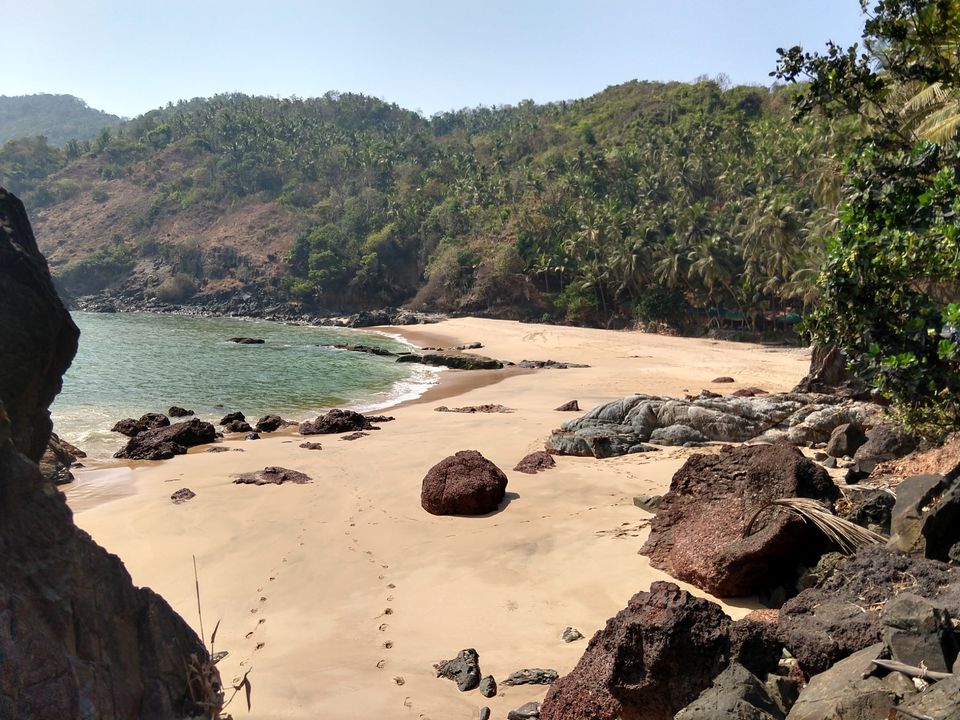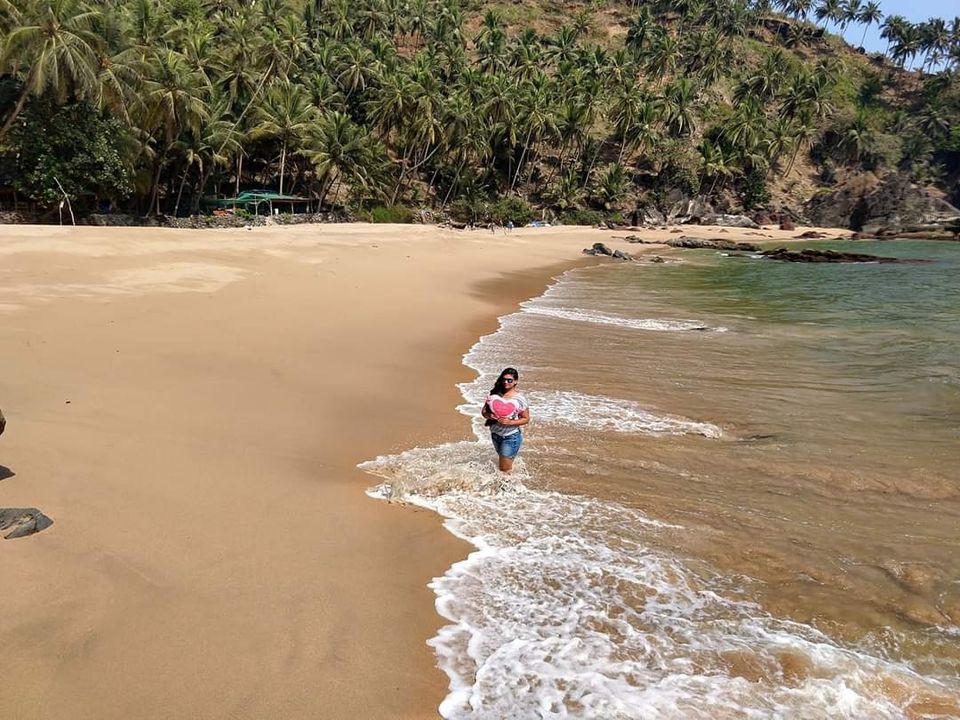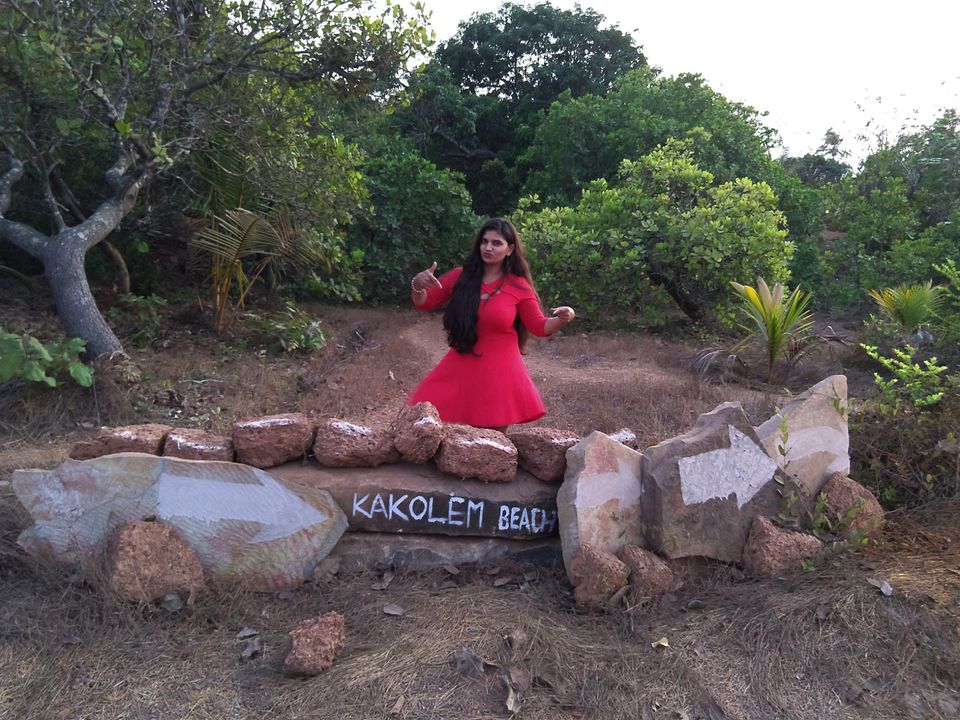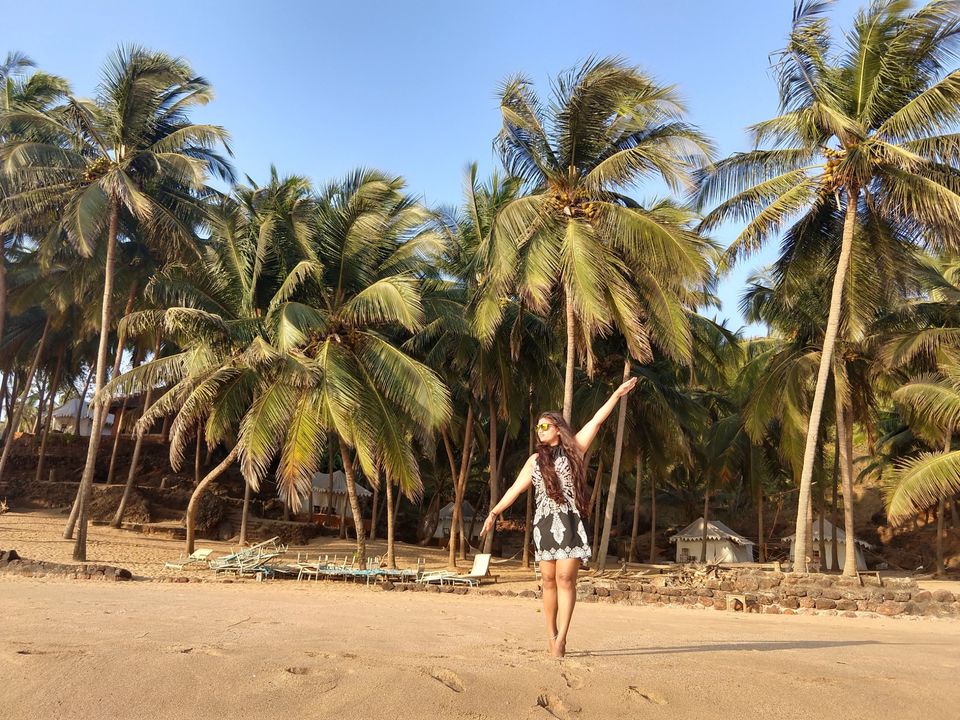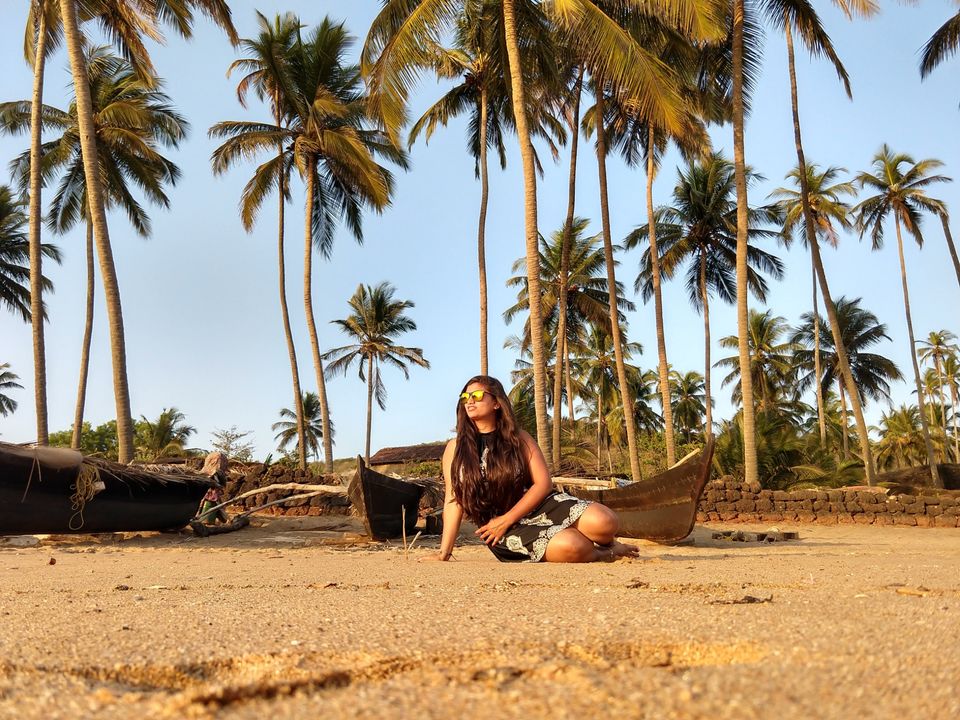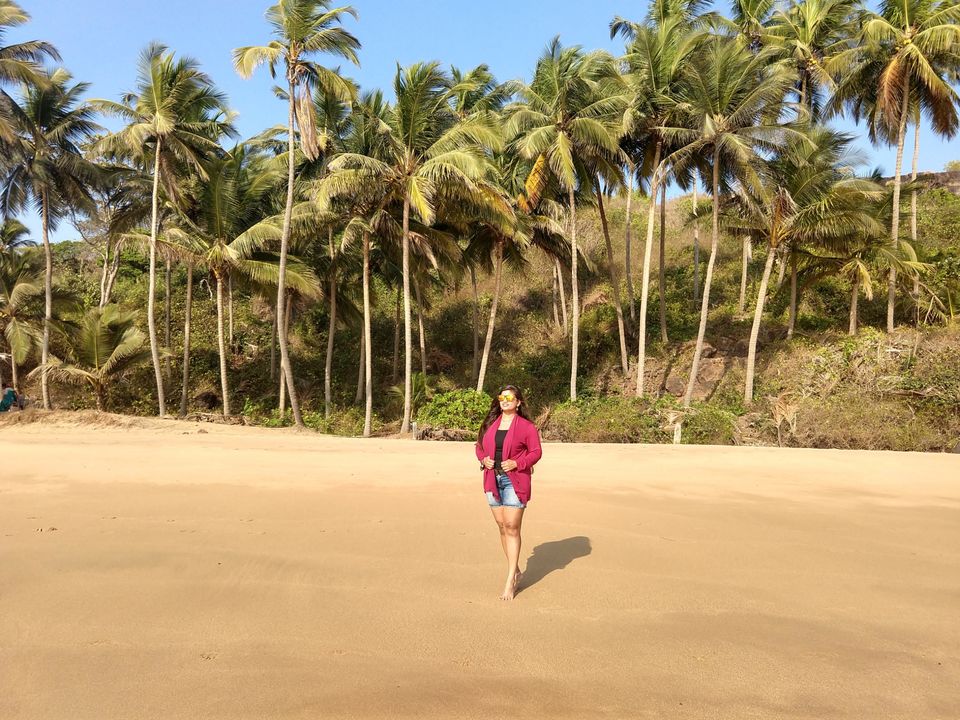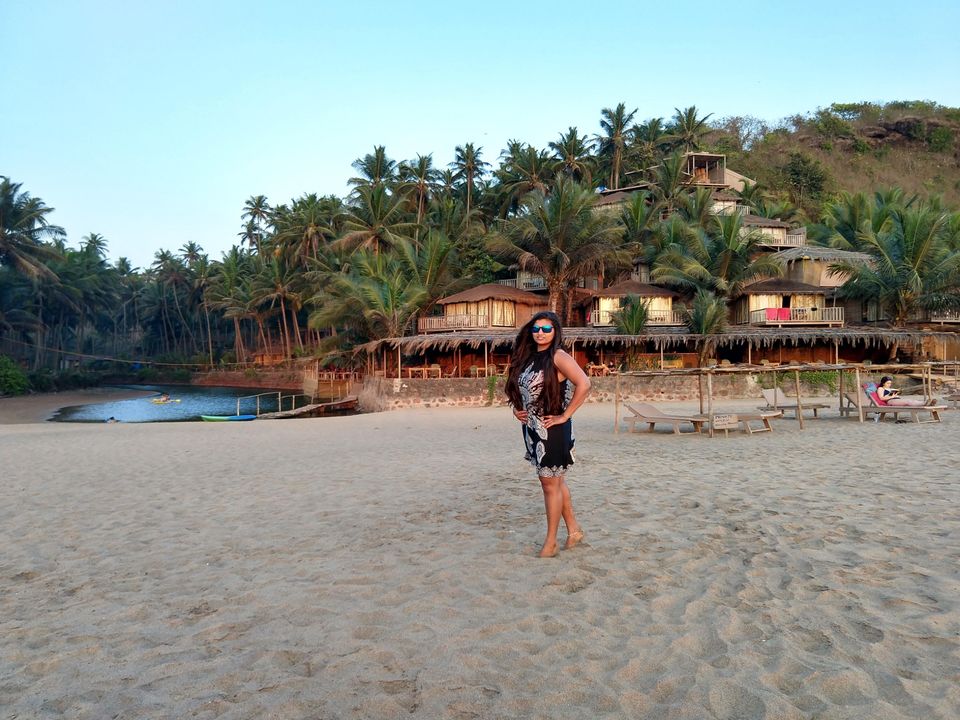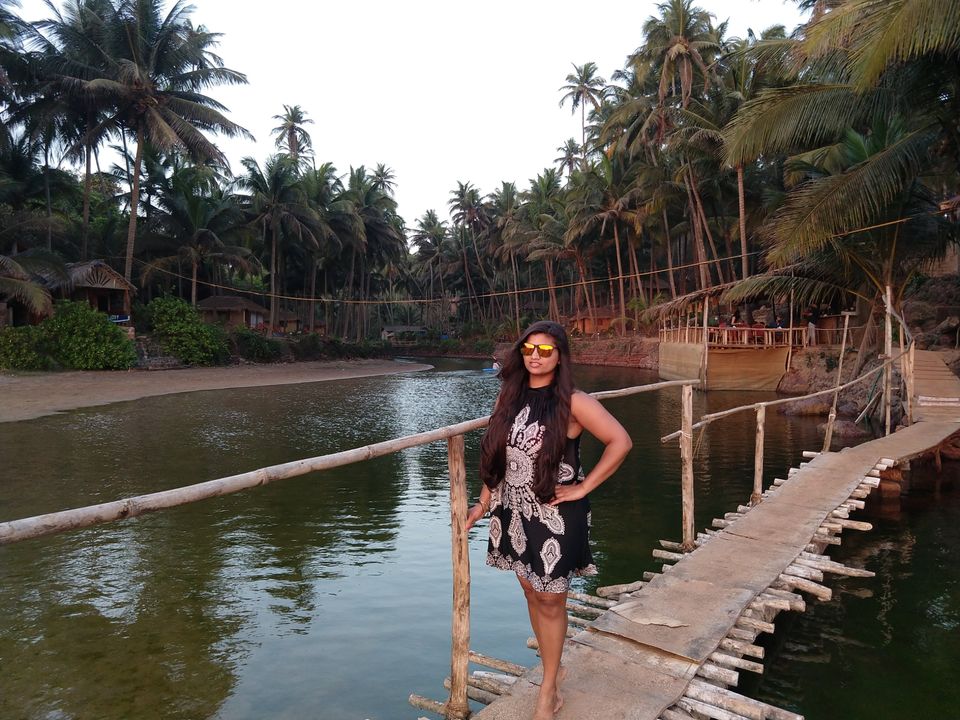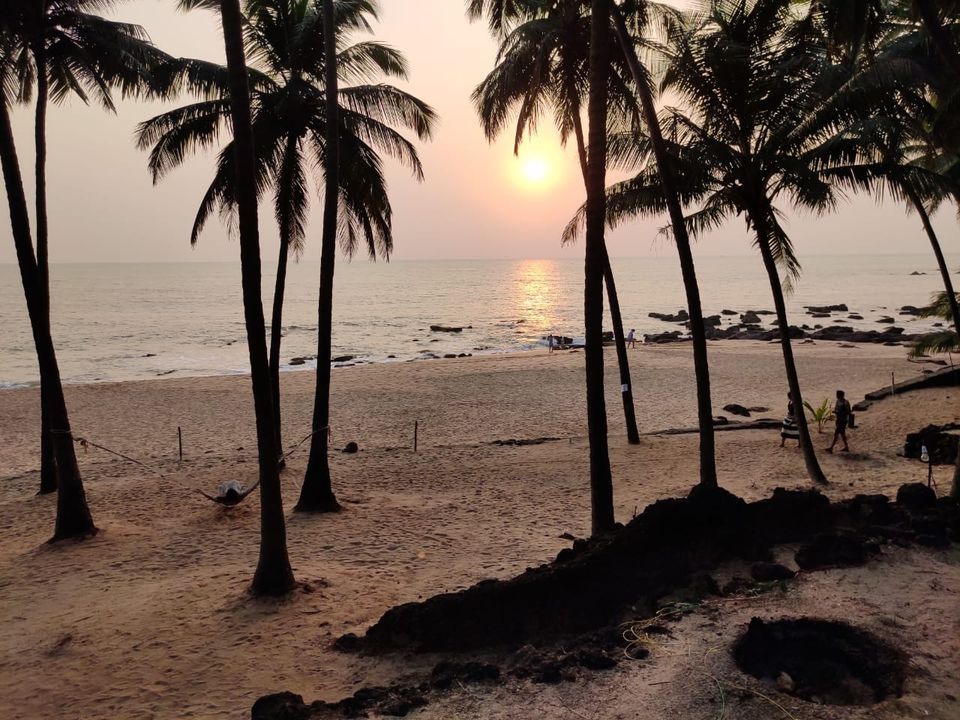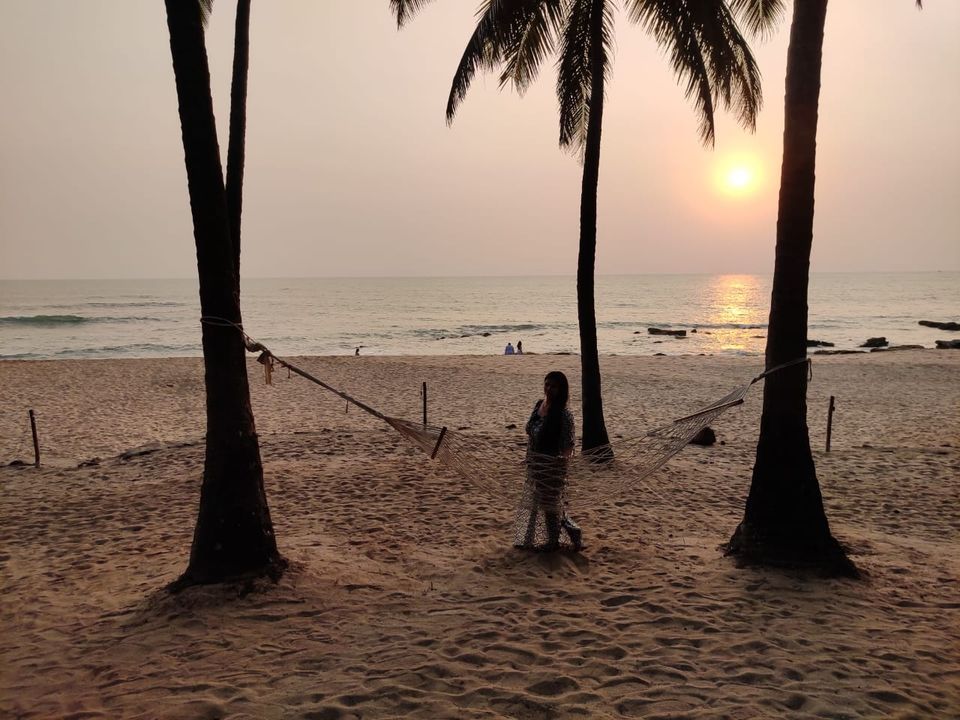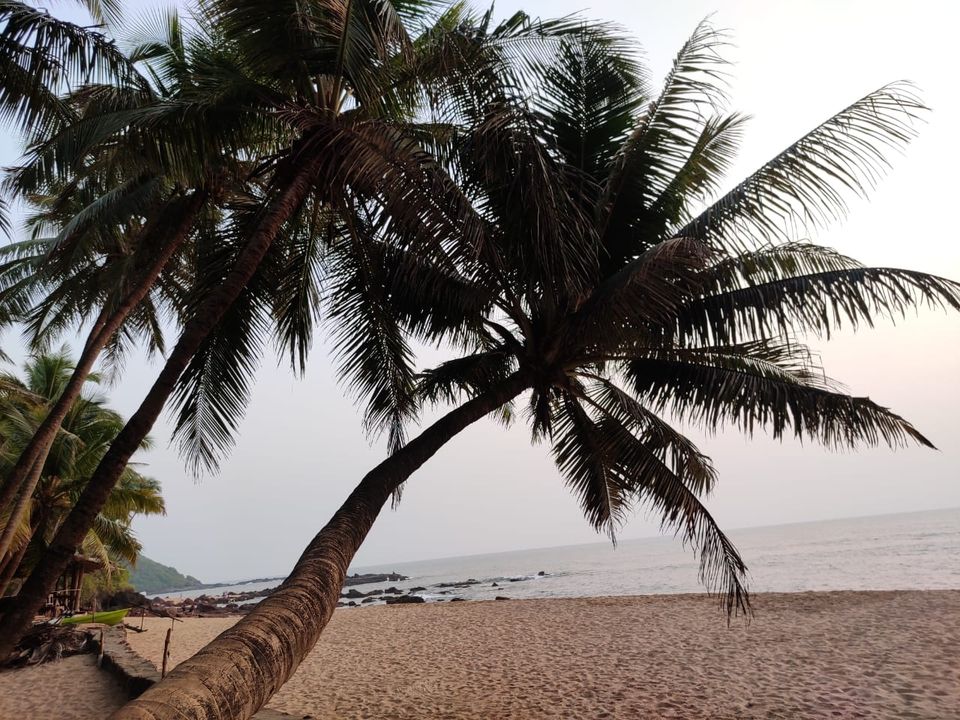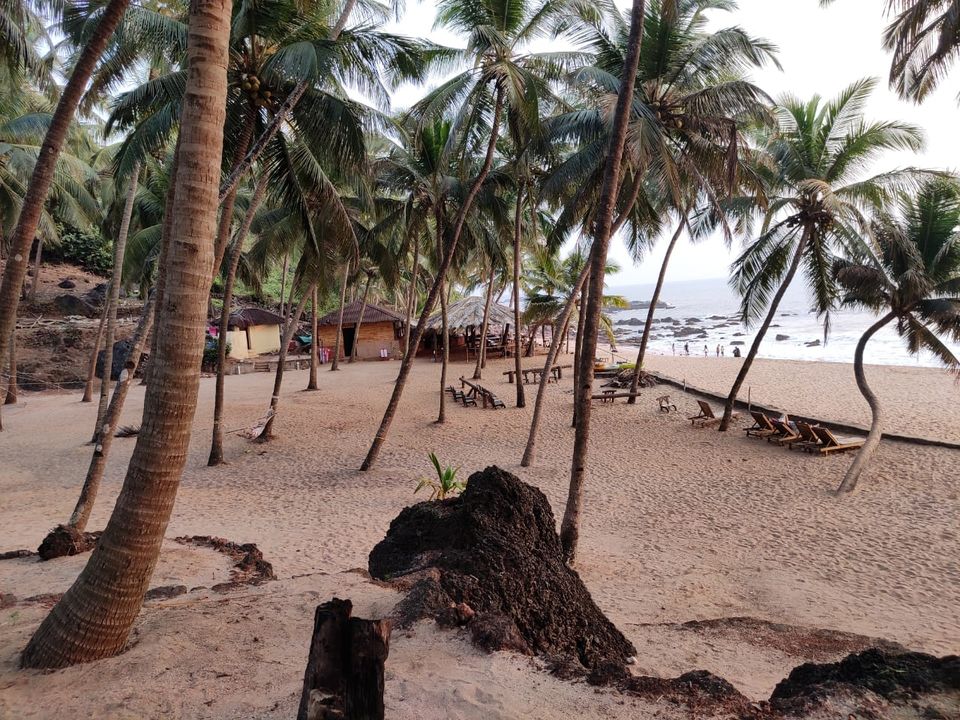 Cabo De Rama Fort & Cabo De Rama Beach
Cabo De Rama Fort has been in Hands of Hindus, Muslims and Portuguese.
It got abandoned when Portuguese left the fort, later was used as Jail till 1955 and abandoned again. These days the fort is just a ruin, but very famous tourist point. The fort has the church of Santo Antino and in excellent condition and used by devotees.Cliffs drop steeply to the sea provide a panoramic outlook of the surrounding areas, at the western side of the fortress. The fort provides majestic views of the entire length of Colva beach and the Canacona stretch.
Cabo De Rama Beach -
Cabo de Rama, also known as Cab de Ram beach by the locals is a beautiful beach located in south Goa.The waters here have a pristine greenish blue hue. To the north of the beach lies a small river that is shallow enough for one to wade across. The beach is located at a distance of 28 kms. from Margao.Groves of palm trees line up the shoreline a short distance from the waves. The palm trees offers good shade to picnickers. Consequently this beach is a favorite for school and family picnics.
The beach is fairly secluded owning to its distance from major towns and cities and is not particularly crowded. Behind the beach is a steep cliff having rocky flat top. A set of crude steps lead down to the beach. On the left side of the beach a little into the sea is a boulder with a single tree atop it. This boulder can be reached sometimes when the tide is particularly low. There are no shacks or restaurants at this beach.
Overlooking the beach to it's south is the Portuguese Cabo de Rama Fort. From the fort, one can see the Cabo de Rama beach and the Arabian sea. The view from the ramparts of the fort is truly breathtaking!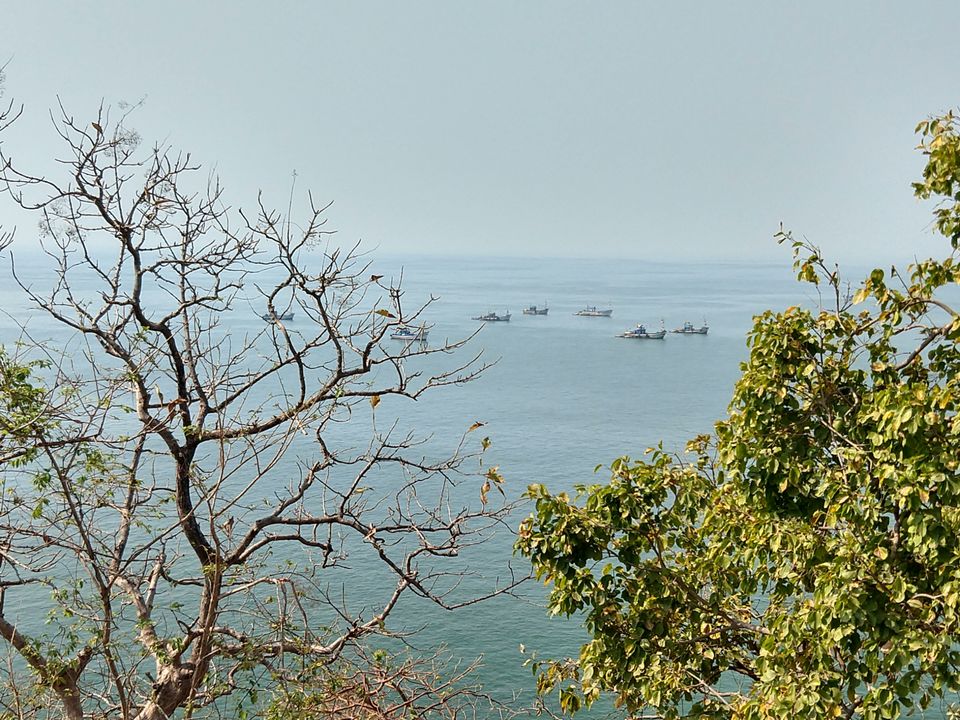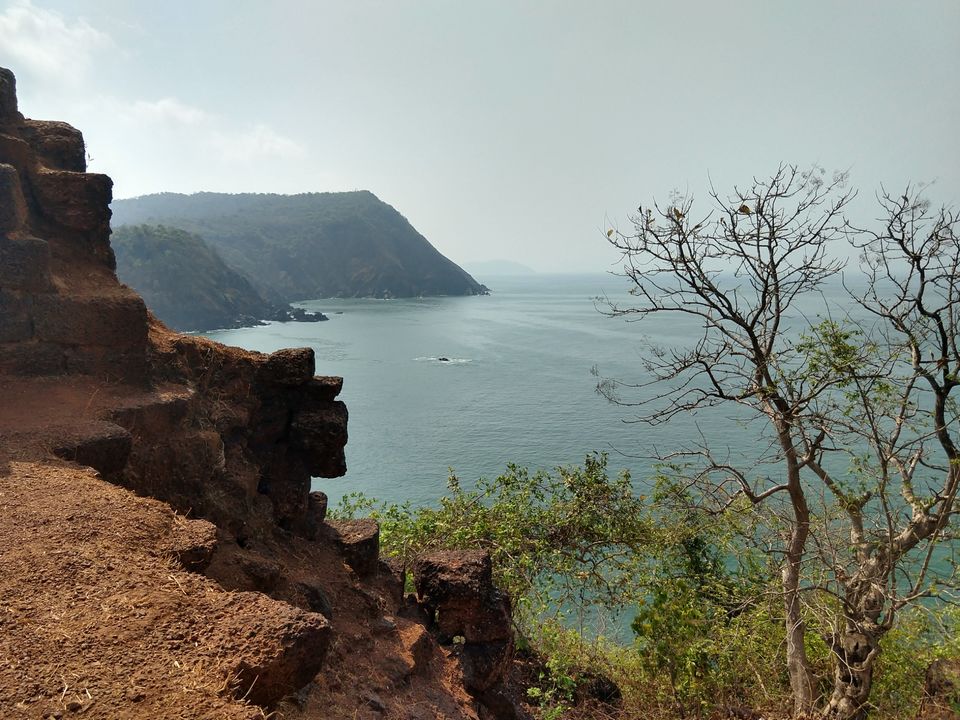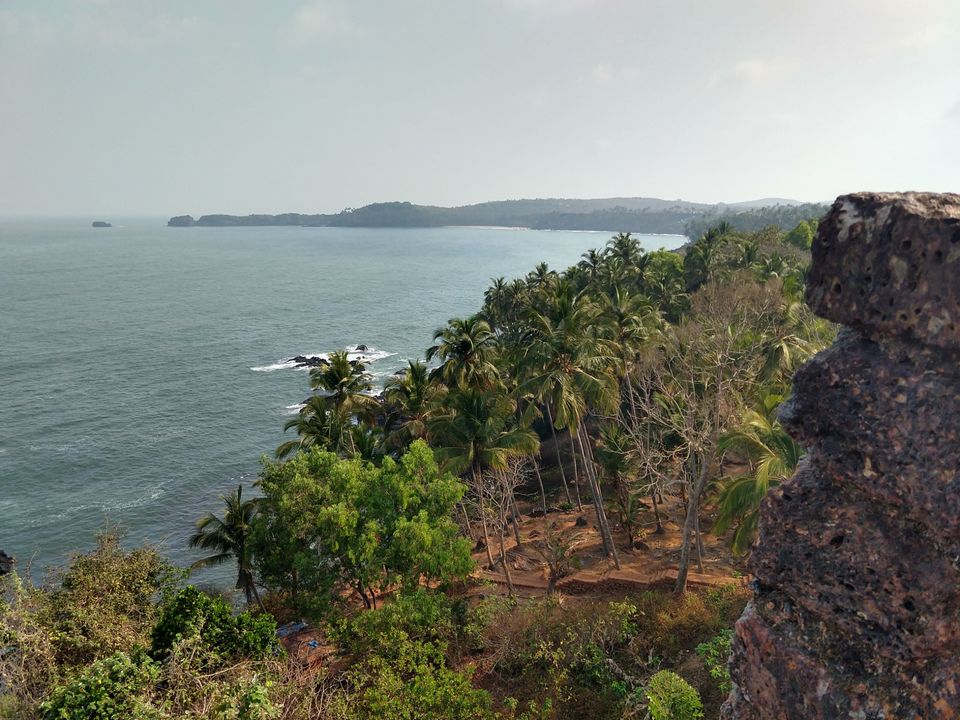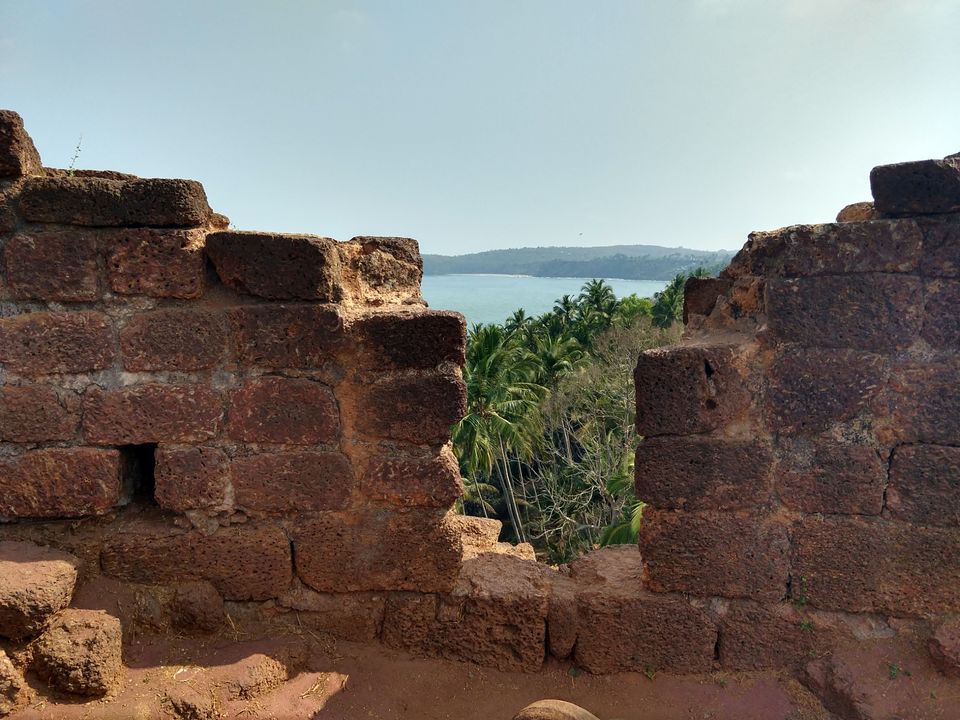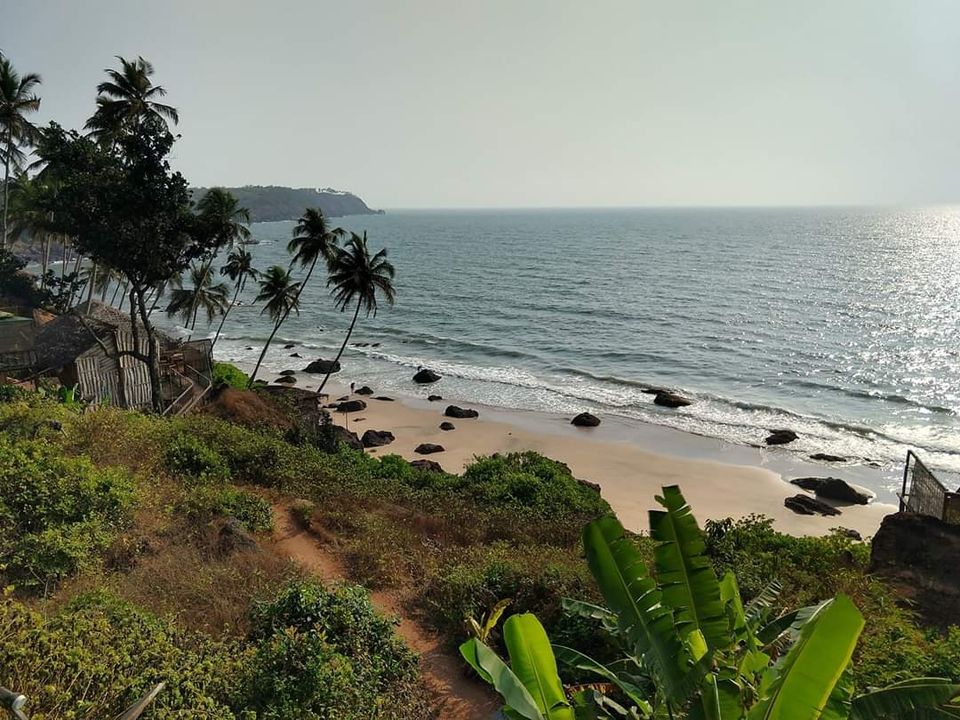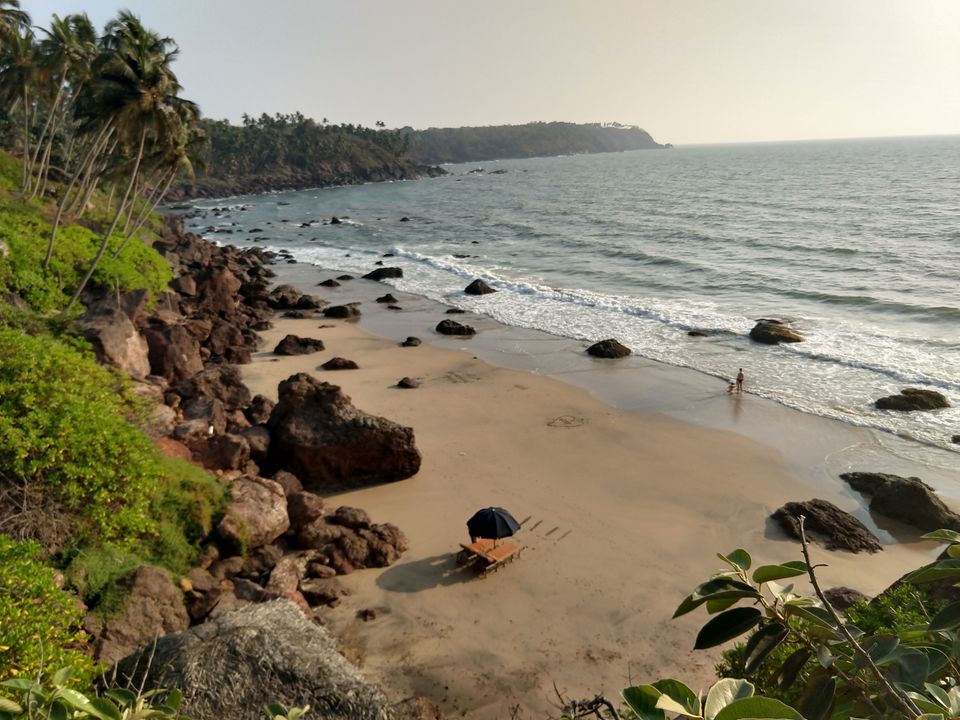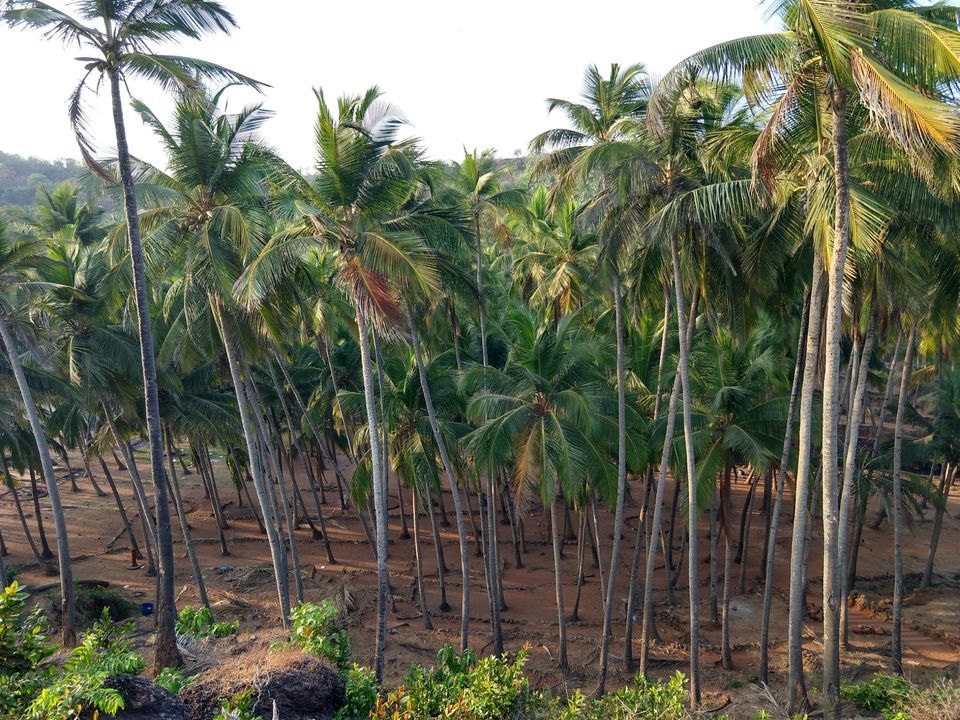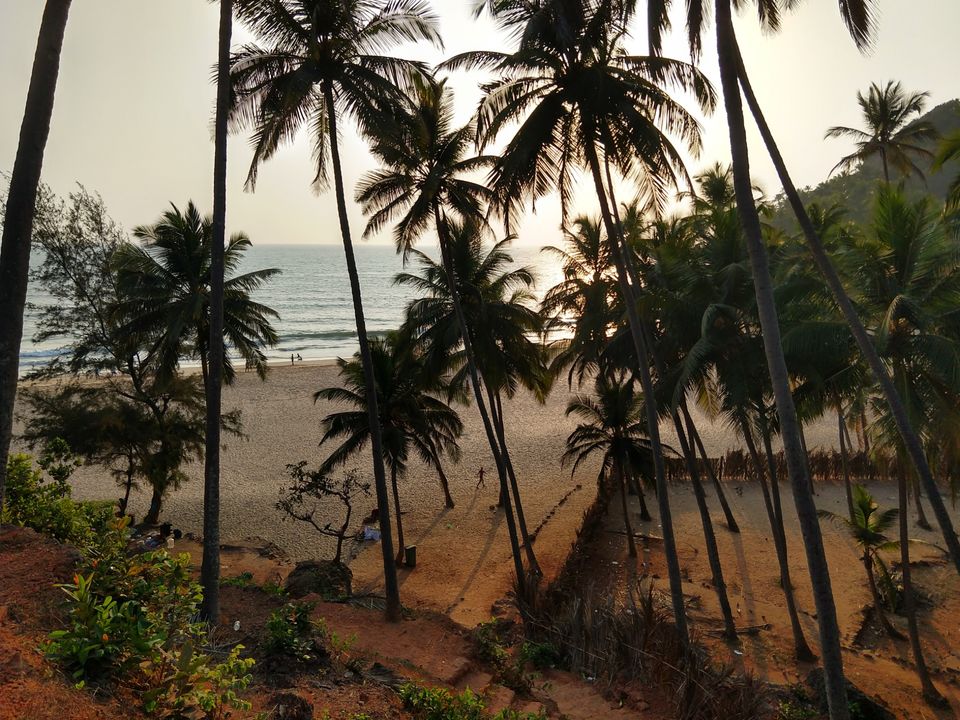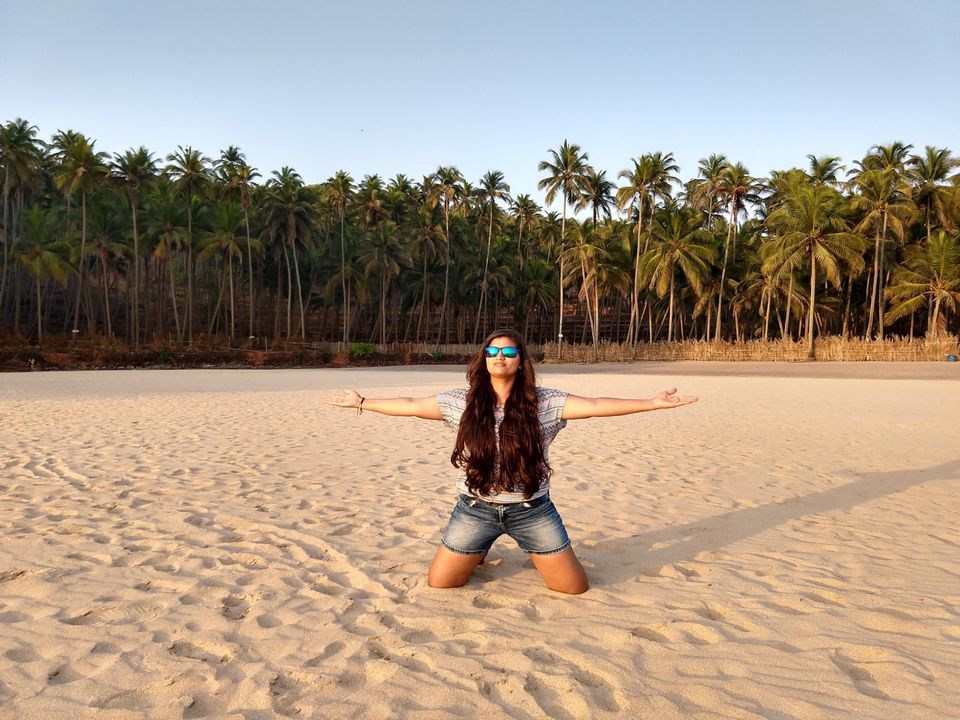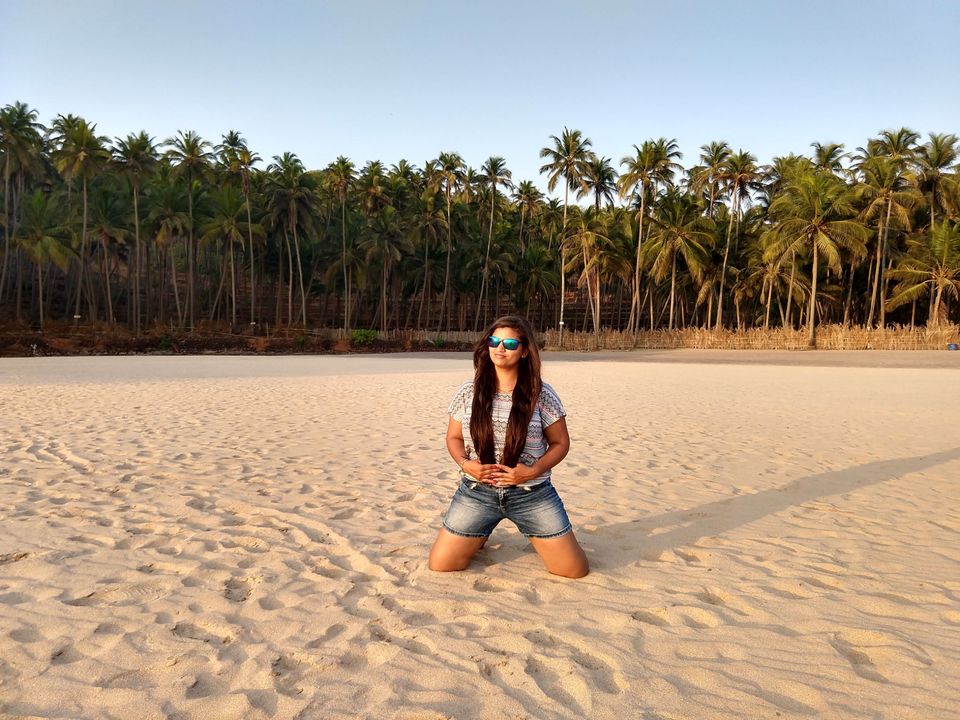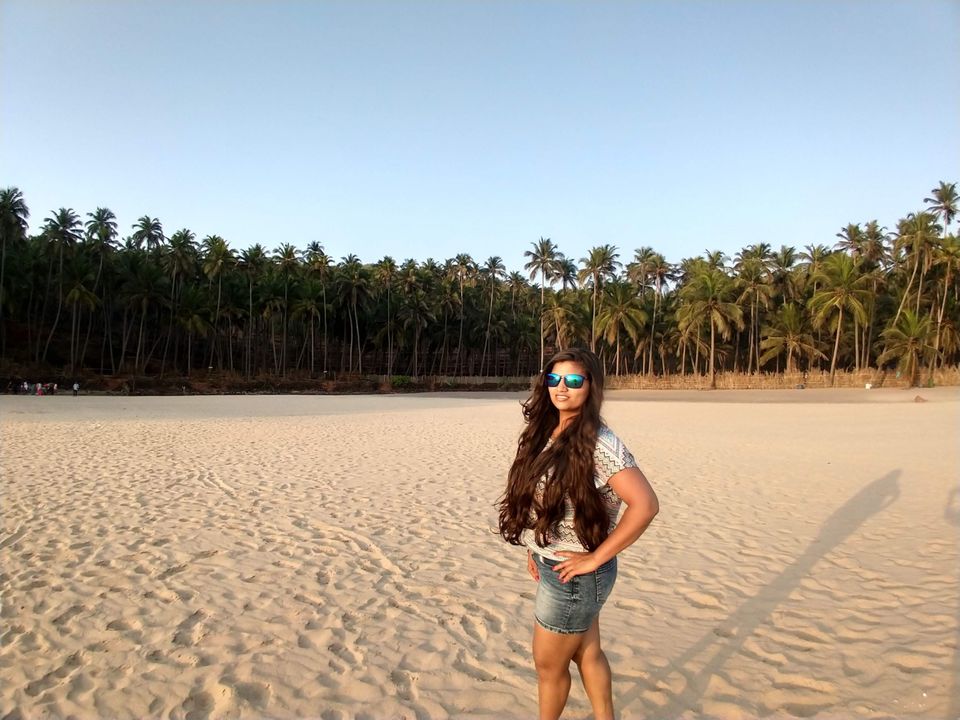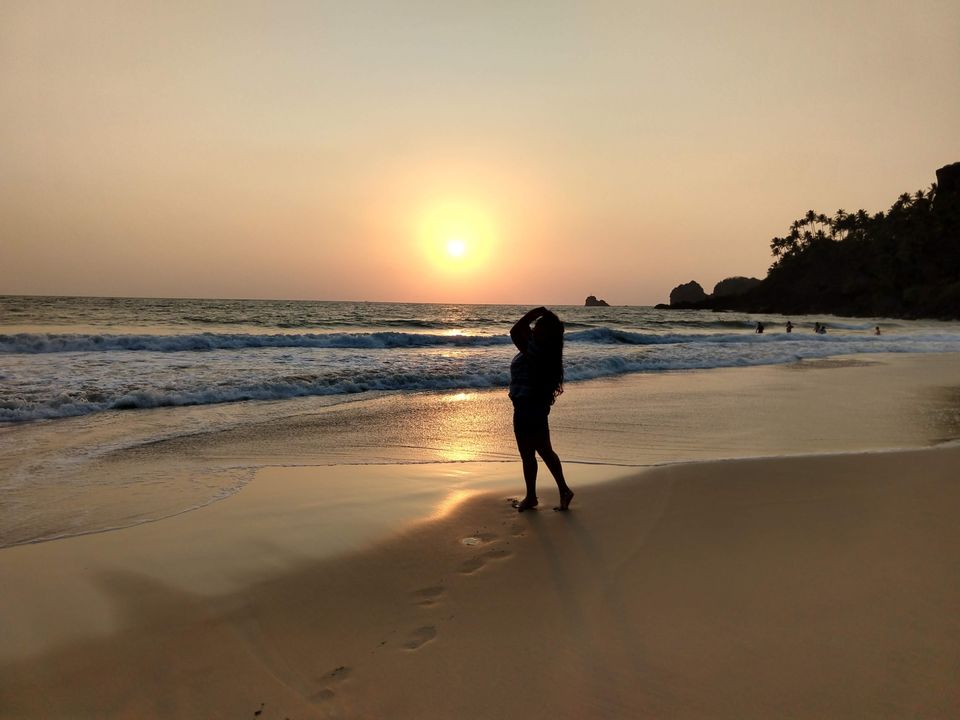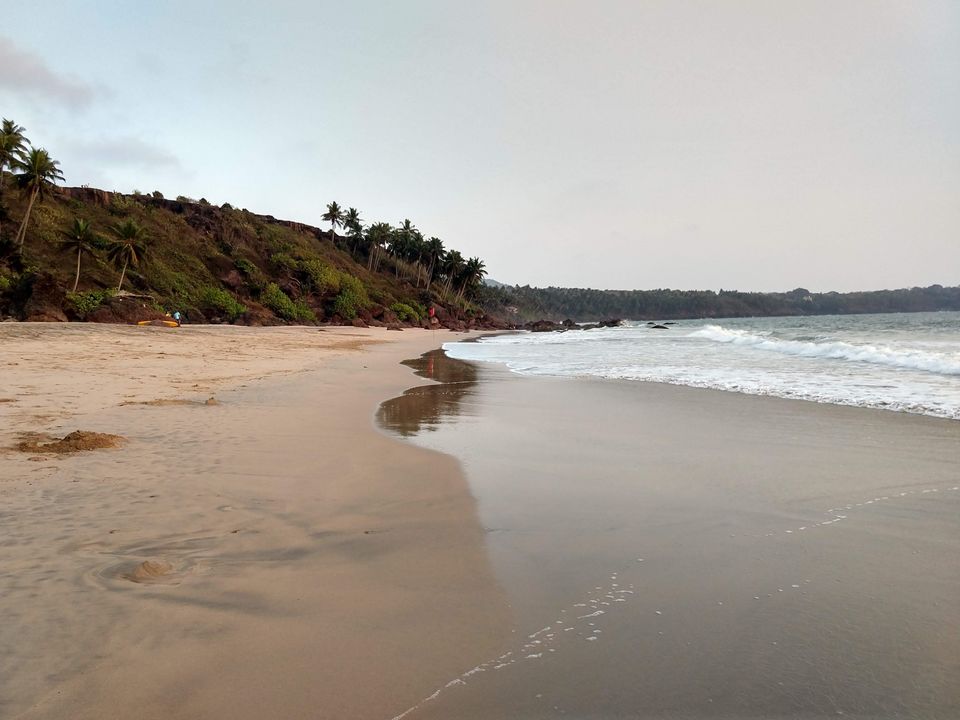 Still if you have time then the remaining beaches are
Rajbaug Beach
Galgibaug
Pollem
Xandrem
And yes, do visit the other part of Goa/South Goa, I will bet you will be damn happy and have the feeling like never before, you will return back with lots and lots of memories and Peace of mind...
I would like to end with below Words...
"Live with no excuses and travel with no regrets"
"Don't listen to what they say, go see"