Co-written with Cambria Sawyer
This is the story of the ban on trekking in Uttarakhand that never actually happened, why Roopkund became the face of it and how it makes this summer the best ever for trekking Uttarakhand's stunning trails.

In August of 2018, to protect the deteriorating condition of certain trekking areas, the Uttarakhand High Court ordered a ban on camping overnight in bugyals or the high altitude meadows. They gave orders to build permanent structures, and limit the tourist foot traffic to at most 200 visitors daily. Commercial grazing was forbidden as well and district magistrates were compelled to remove all plastic waste within a six-month period.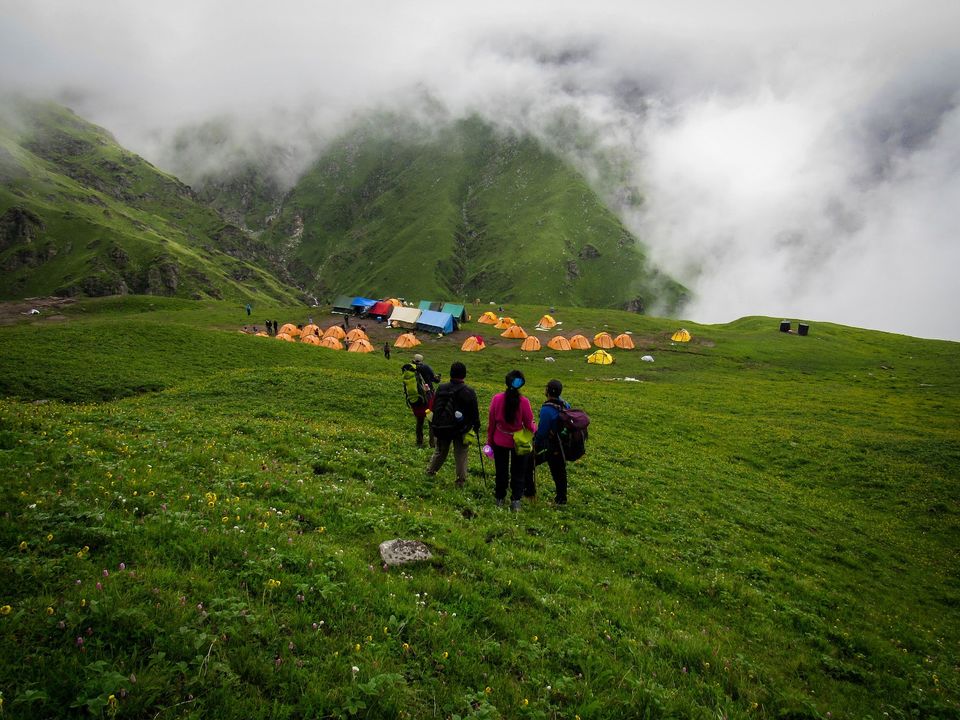 Trek operators were left scrambling, trekkers signed up for routes in the area were relocated and locals were cut from a large portion of their livelihood all of a sudden - porters, pony wallahs, homestay owners and local guides weren't sure what all of it meant. Until the ban, Uttarakhand had about 5,000 trekkers coming in, each bringing Rs 11,000 into the local economy with them.
The most heavily-affected area became the highlight of the heated debate–the famous Roopkund Trek. By far one of the Indian Himalayas' most heavily-trafficked trails, Roopkund became virtually impossible to complete, given the enormous bugyal section it depends on. With Roopkund's famous Ali and Bedni Bugyal off-limits for camping, the first of many misconceptions about the ban started.
They called it the 'Roopkund Ban'.
Suddenly, everyone in the trekking community was under the impression that Uttarakhand just wasn't an option anymore, and their eyes, wallets and plans turned north to Himachal Pradesh, Ladakh and Kashmir.
What was meant to be a blow only for meadow-centric treks became an accidental shutdown of trekking in Uttarakhand.
That is until now.
With clarity finally starting to circulate, a new light is being shone on Uttarakhand as trekkers realise three things:
1. Trekking in Uttarakhand is not off-limits.
2. The lack of foot-traffic in 2018 means the trails are fresher than ever, and
3. With Uttarakhand's most worn trail being closed, we get to explore new ones.
Not sure where to start? Here's some Uttarakhand inspiration for you, some of the state's most underappreciated routes, making their debut. It's worth noting that, while each of these treks brings you face-to-face with sky-high peaks, colourful valleys and delicious streams, each has something totally unique to offer, their showstopper, if you will. Take a look into the four treks that Uttarakhand has been hiding away until now [info sourced from Bikat Adventures]: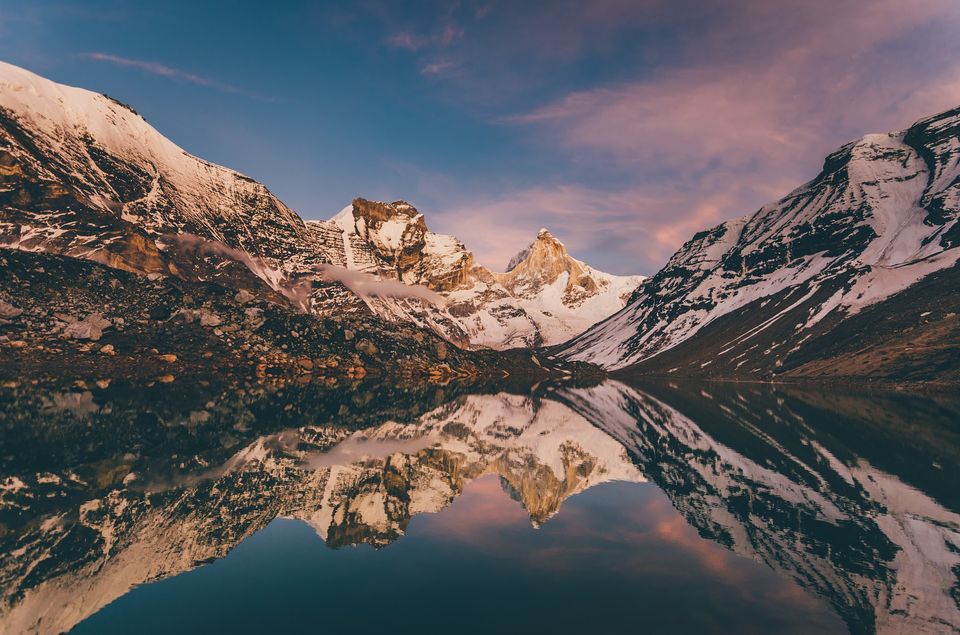 Max Altitude: 4,800m
Distance: 38km
Days: 7
Showstoppers: Gangotri Trailhead & Lake View
The trailhead begins from the famed yatra destination of Gangotri, which is truly an adventure of its own with candle-lit aartis on the riverbank each night, stunning temples, hidden markets, and meditating sadhus in the forest. The trail rises from here along a raging gorge caused by the Kedar Gunga into the silence of the birchwood forest.
Then there's the grand finale –Kedar Tal. Somehow managing to remain under the radar, this shimmering lake is emerald-green even on the cloudiest of days. Remaining frozen half the year below the icy Mt. Thalay Sagar, towering at 6,904 meters, Kedar Tal feeds into the holy Ganges River via Bhagirathi, and is said to be Lord Shiva's contribution to the same. When you get there, you stand in what seems like a bowl of peaks, with a glacier to the left and without another soul around.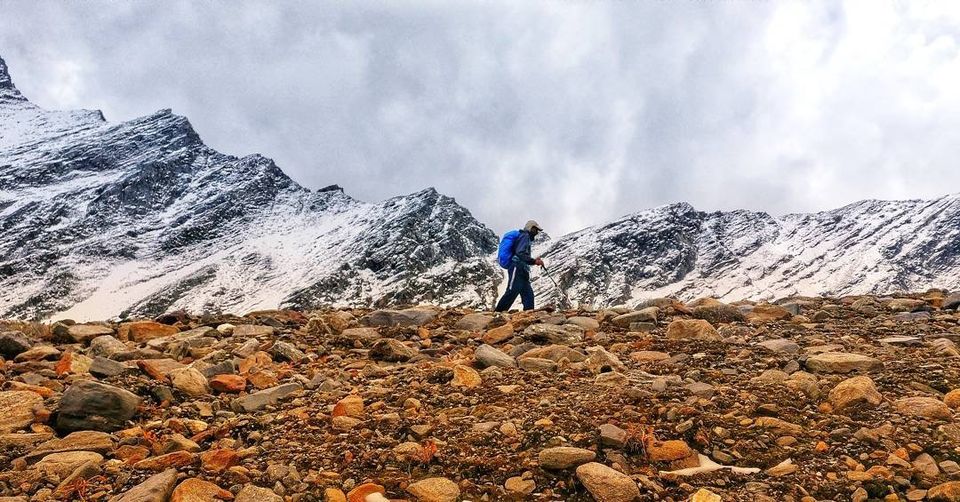 Max Altitude: 4,950
Distance: 56
Days: 8
Showstoppers: Swargarohini Views & Challenge
One of Uttarakhand's most mesmerizing crossover treks, Bali Pass takes you clear from the Har Ki Dun Valley to Yamunotri Valley, with one of the most stunning views of the 6,250 m Swargarohini Massif from Odari campsite. Rumored to be a way to ascend to heaven, 'Swargarohini' literally breaks down to mean 'way to heaven'. The view? Also heavenly.
Not one for the faint of heart, this route will test your endurance, leading you up through the lofty pines of Har Ki Dun's dense forests, across nerve-wrenching ridges, alpine meadows (just can't camp there) and vertical piles of scree. But the reward? The final astonishing view from the pass itself and a dip in the hot springs at Yamunotri as a post-trek treat to your sore muscles.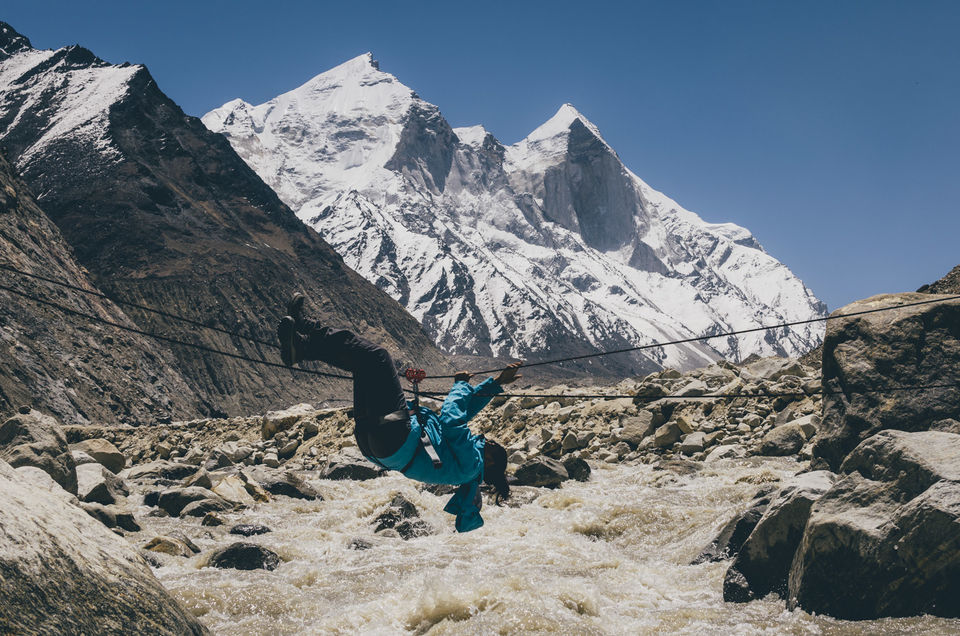 Max Altitude: 4,880m
Distance: 60
Days: 9
Showstoppers: Mythology & Tapovan
You name any part of this trek, and it will have a story to tell. Lord Vishnu bathed in the lake itself, sadhus meditate and live in the caves found at Tapovan, the Meru glacier you come face-to-face with is said to be the center of the universe and Gomukh the origin of river Ganges.
Taking you on an up close and personal tour of Shivling and Bhagirathi I, II and III, Tapovan is known for showcasing high-altitude Uttarakhand at its best. Incredibly diverse, with moraine, caves, glaciers and meadows all poised against some of the region's tallest peaks, this spot remains the favorite point for many trekkers on the route.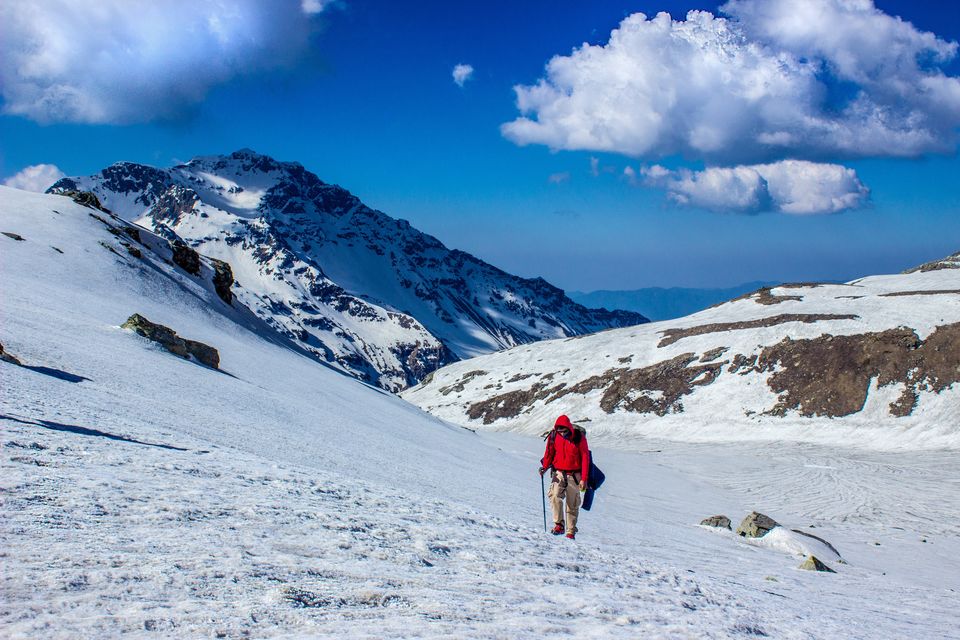 Max Altitude: 4,630 m
Distance: 52km
Days: 8
Showstoppers: State Crossover & High-Altitude Waterfall
Originally an old shepherd route, Rupin Pass does something special. While you begin in Uttarakhand, your journey ultimately lands you in the riveting little village of Sangla, Himachal Pradesh. Ultimately, you climb out of the green earth and into a land of snow and ice far above the tree line. At the top of the pass, you are one of the few to say that you've stood in two Indian states at once with a view this phenomenal.
To reach the base camp from which you push toward the pass, you must first ascend an enormous, frothing waterfall that thunders over the cliff. Your camp will be set on the river and valley below that you have been trekking alongside for days. Close enough to feel the mist on your face, this flying river, emerging from a frozen land above, is a view trekkers never forget.
So there you have it. Finally, the whole story on what's been happening in the Uttarakhand trekking scene and where it stands now.
Moral of the story: There's more out there than you think. Uttarakhand waits, trails flourishing and open, hidden gems waiting for their time in the spotlight - you just have to know where to shine it. Ready to find them? You know where to look now! Go check out those trails!
In association with Bikat Adventures.