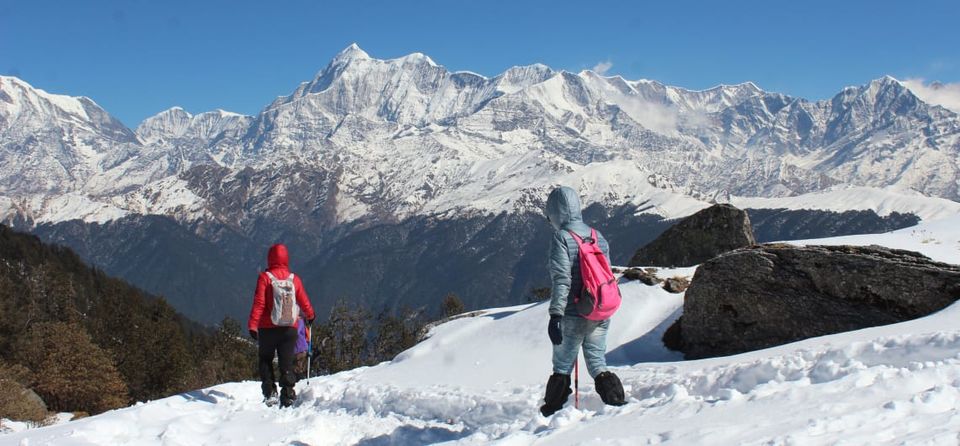 Indian trekkers typically awaken from their slumber during the winter months and trek through numerous snow peaks. Many adventurers flock to Uttarakhand's winter treks because they want to take a leisurely stroll under the canopy of pine trees while basking in the warm sun.
The Brahmatal Trek, presented by Moustache Escapes, is the most elegant Himalayan trek of the year.
Brahmatal trek is most popular for its views, among other items. Mt. Nanda Ghunti and Trishul can be seen clearly starting on the second day. They will follow you all the way from Bekaltal Lake to Brahmatal Mountain.
The snow and alpine frozen lakes are what make Brahmatal trekking so fun. In December, the Brahmatal trek experiences strong snowfall and sub-zero temperatures, resulting in a lot of snow on the trail.
The alpine lakes of Bekaltal and Brahmatal freeze over and seem to be beautiful. It makes you excited to have some quiet time with them.
Enough of learning about the city and the Brahmatal trek. It's time to round up a group of friends (or go it alone), pack your rucksack, double-check your gear, and board a bus to BRAHMATAL!!! (Call or write to us today if you have any questions about the road from Kathgodam to Lohajung, the weather in Lohajung, or how to get to Lohajung!)