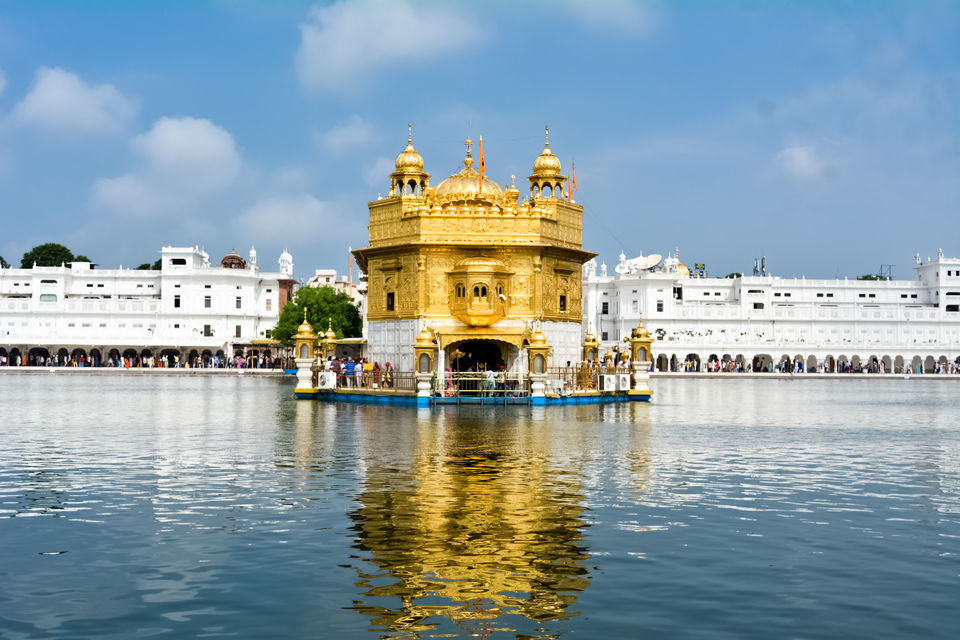 Generally I hate to travel during the months of July and August due to humid temperature and rain but as I had some pending leaves and I don't want to sit idle at home, so planned this short and sudden trip.
I boarded Sealdah Delhi Duronto on 12th Aug and reached New Delhi @12pm next day. Just beside the station, there is New Delhi metro station. I took a train to Saket where my friend Anirudha stays. He guided me to take the yellow line to reach there. Delhi metro is much more complex than our Kolkata one and it has several routes like red, yellow, magenta etc. It took 30 mins approx to reach Saket. He came to receive and on our way to his flat, I saw Qutab Minar which unfortunately I didn't get time to get a closer view.
We met after our Goa trip which was already been 2 years so you can understand we had so much to catch up .Well, we had our lunch and after taking a small nap, started our ride on his bike towards Murthal where we would stop at Amrik Sukhdev. We started at around 6:30pm and it took 3 hrs due to traffic to reach there.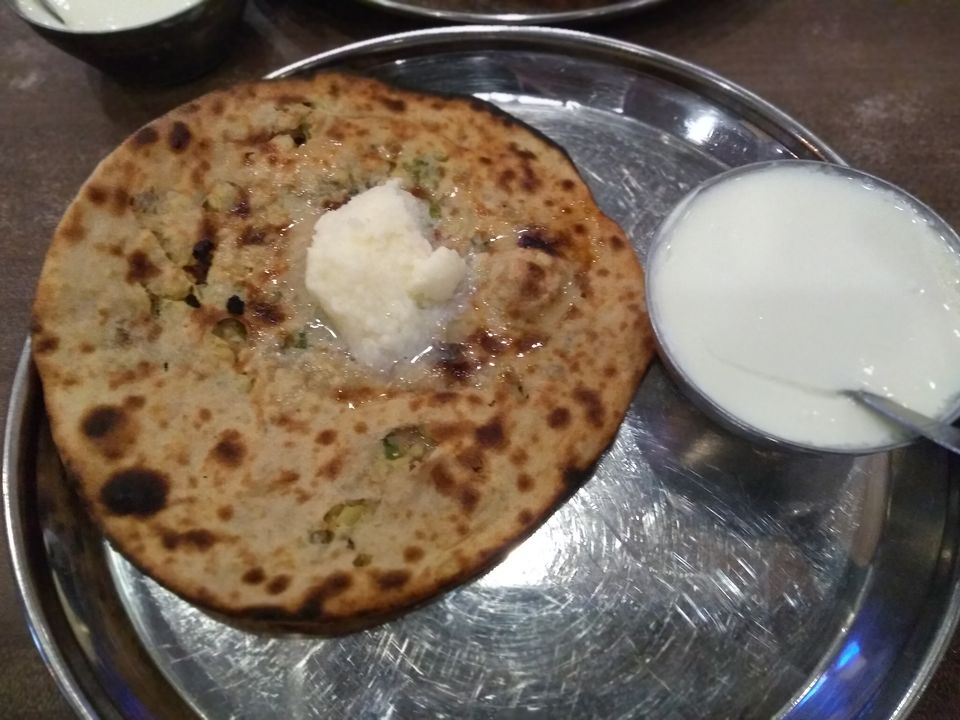 We ordered Aloo paratha with curd and butter and trust me it was just delicious. The ambience was also good. We stayed there for a while , enjoying our dinner and the environment.
We left from there at 11pm to Chandigarh. We already had covered almost 70 km and still 200 km left . It was tiring but adventurous experience covering such a distance at night. Road was perfect . In between we took short halts. We reached Chandigarh at 3am and Anirudha already pre-booked the Hotel White House . It was easy to locate the hotel and we wasted no time in crashing into our bed once we reached there. We only had to spent 400 bucks for one night and I guess it was great deal and all credit goes to Anirudha. He is master in this field :p
Next day we were about to roam around the city and then move on to our final destination i.e Amritsar.
We went to Rock garden and Sukhna Lake.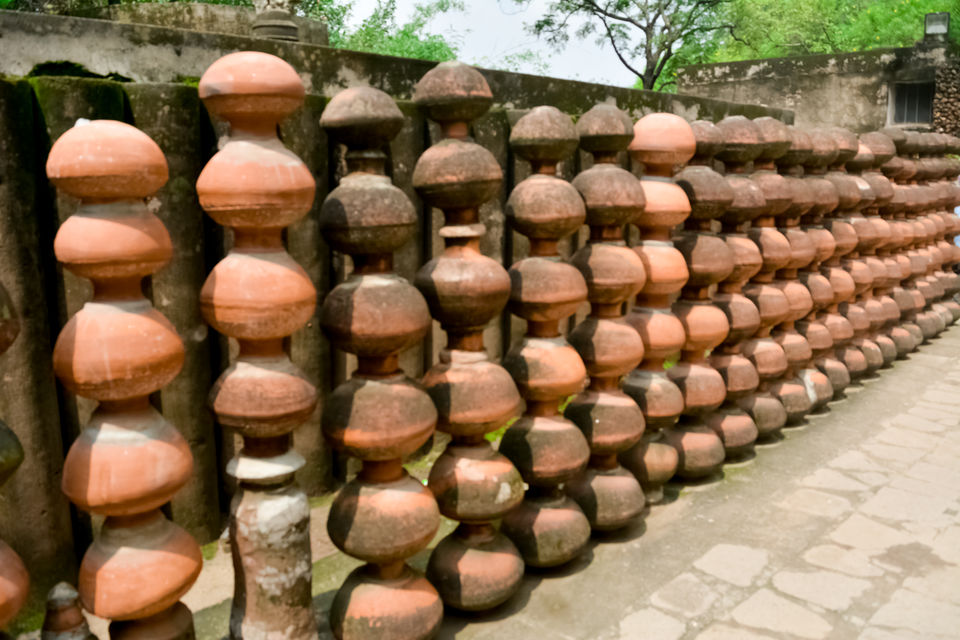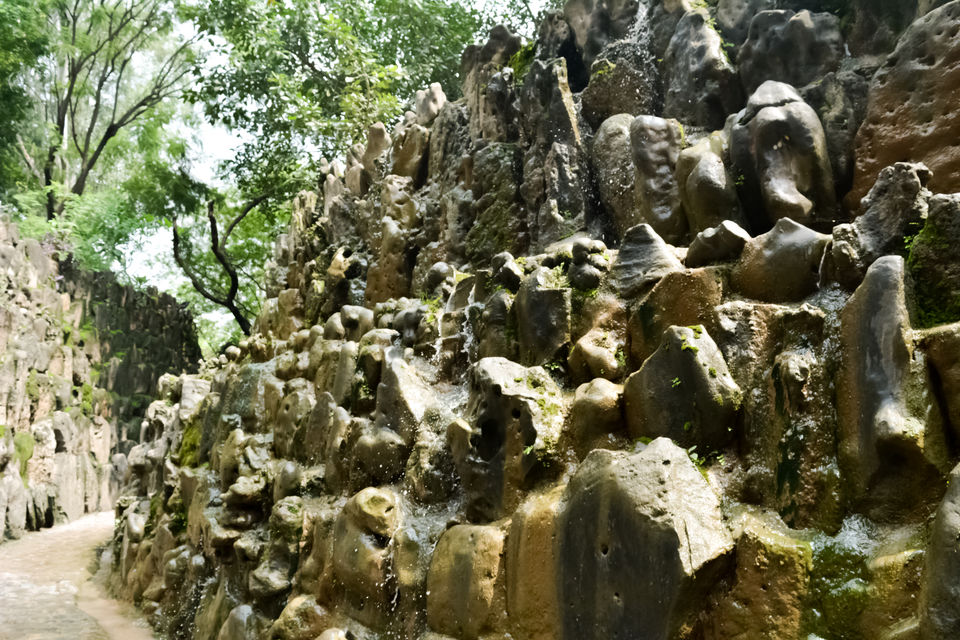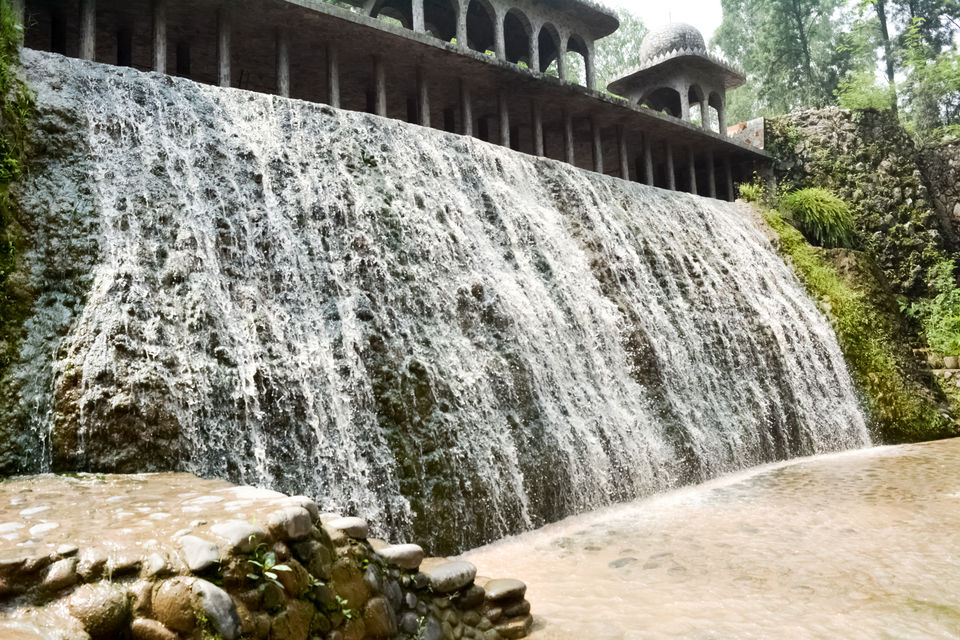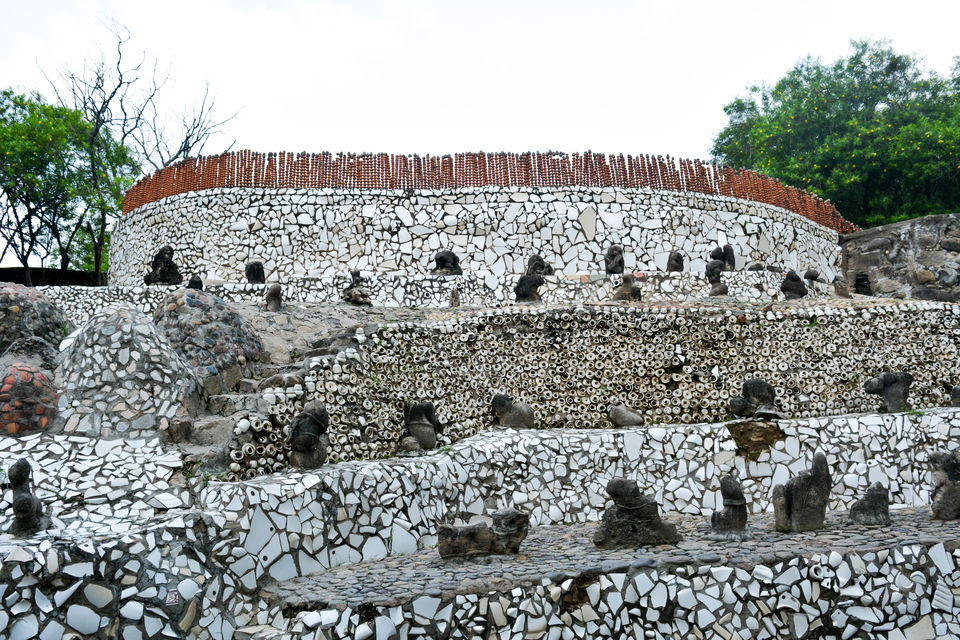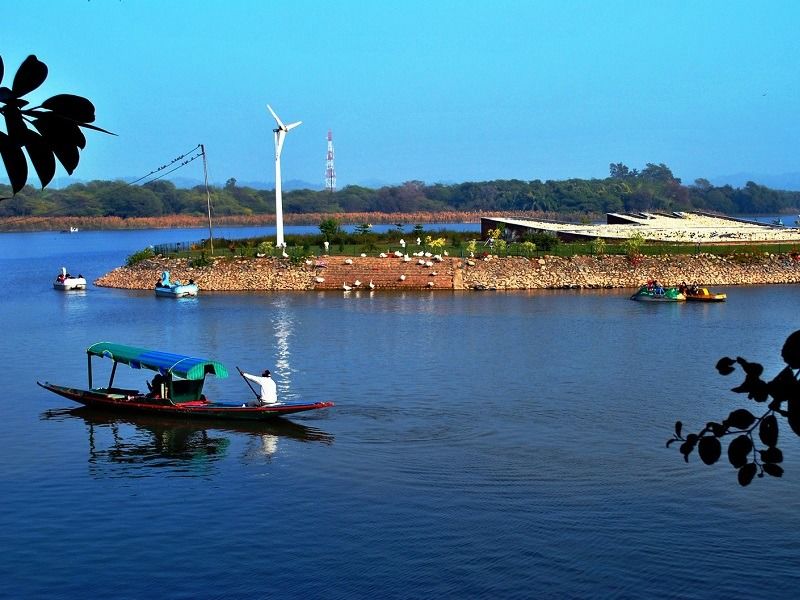 Both these places were adjacent to each other. You can enjoy boat riding in Sukhna lake enjoying the view. Rock Garden was completely different experience as it was all made of all sorts of waste , defected and reusable materials with reasonable entry fee of 25 bucks.
At 1pm we left for our destination. We came across river Sutlej and green paddy fields of Punjab. Seen those vast canals which irrigate these agriculture fields. We stopped for lunch in one of the roadside dhaba. We tried all sorts of Punjabi dishes with one glass full of lassi malai maar k :p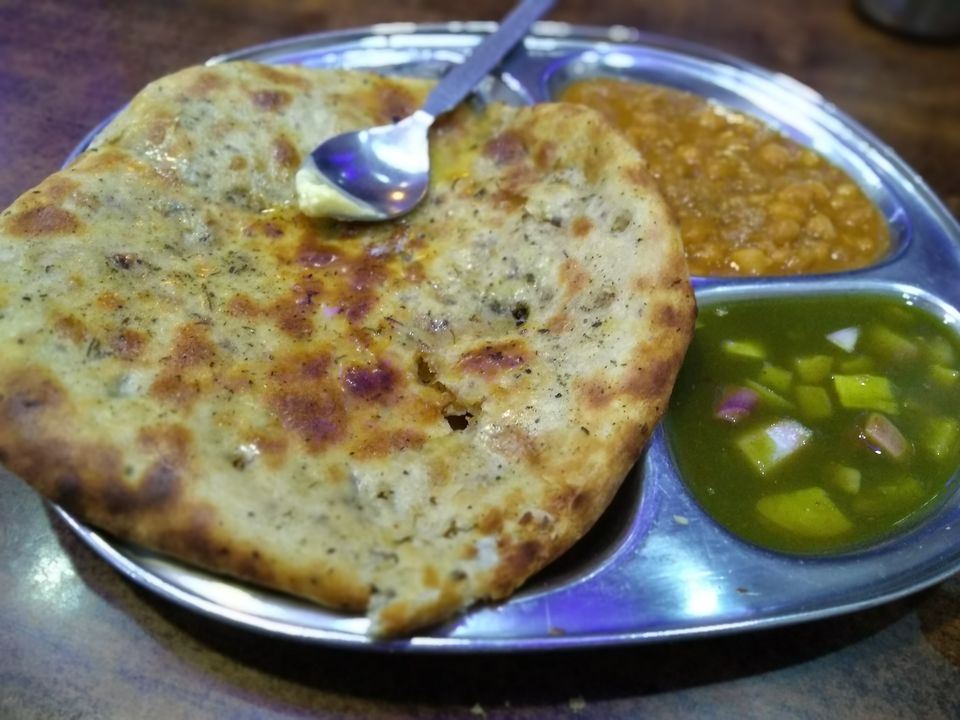 Just before Jalandhar I was totally exhausted and unwillingly had to take bus separately. I reached Amritsar at 9pm and Anirudha already reached there before me , so he came to receive me from bus stand to hotel Onkar residency.
Next day was the Independence day and we were excited as these place was already in our history books, so we knew it will be different experience for us. Early morning we went to Golden temple . We took some pictures and wasted no time in visiting the Langar which means kitchen and also it happens to be one of the largest free kitchen in the world.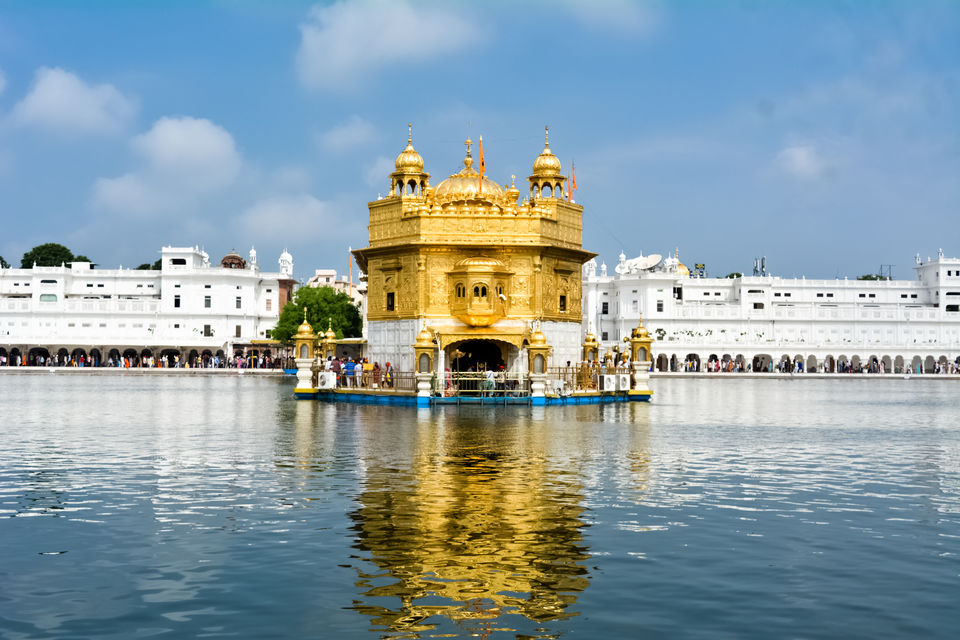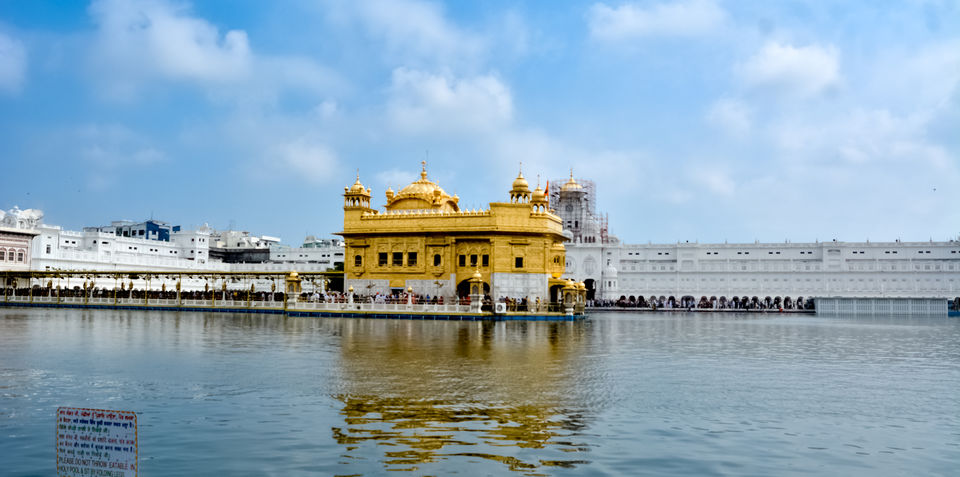 At the Langar, no one goes hungry - and everybody gets a hot meal regardless of caste, creed and religion. After finishing our meal we went to Jallianwala Bagh which was just beside the Golden temple.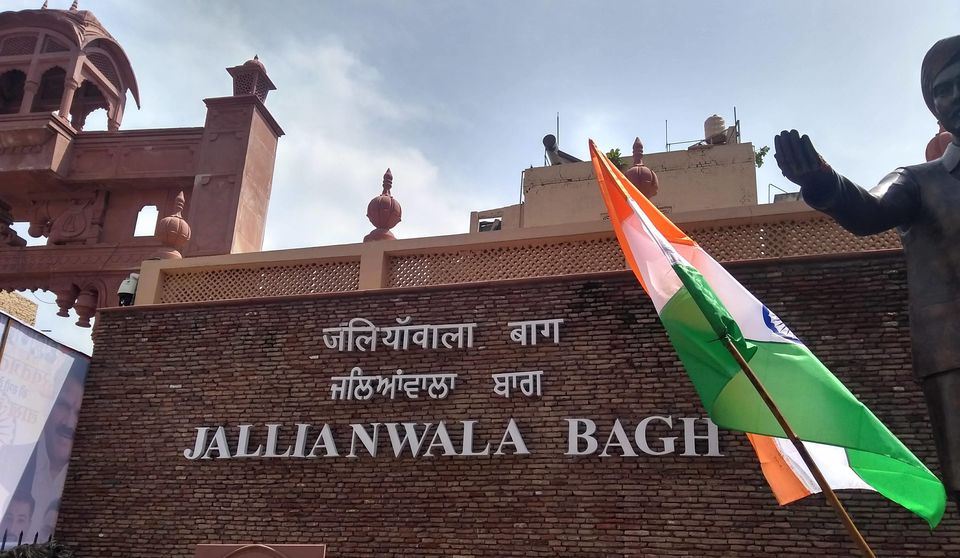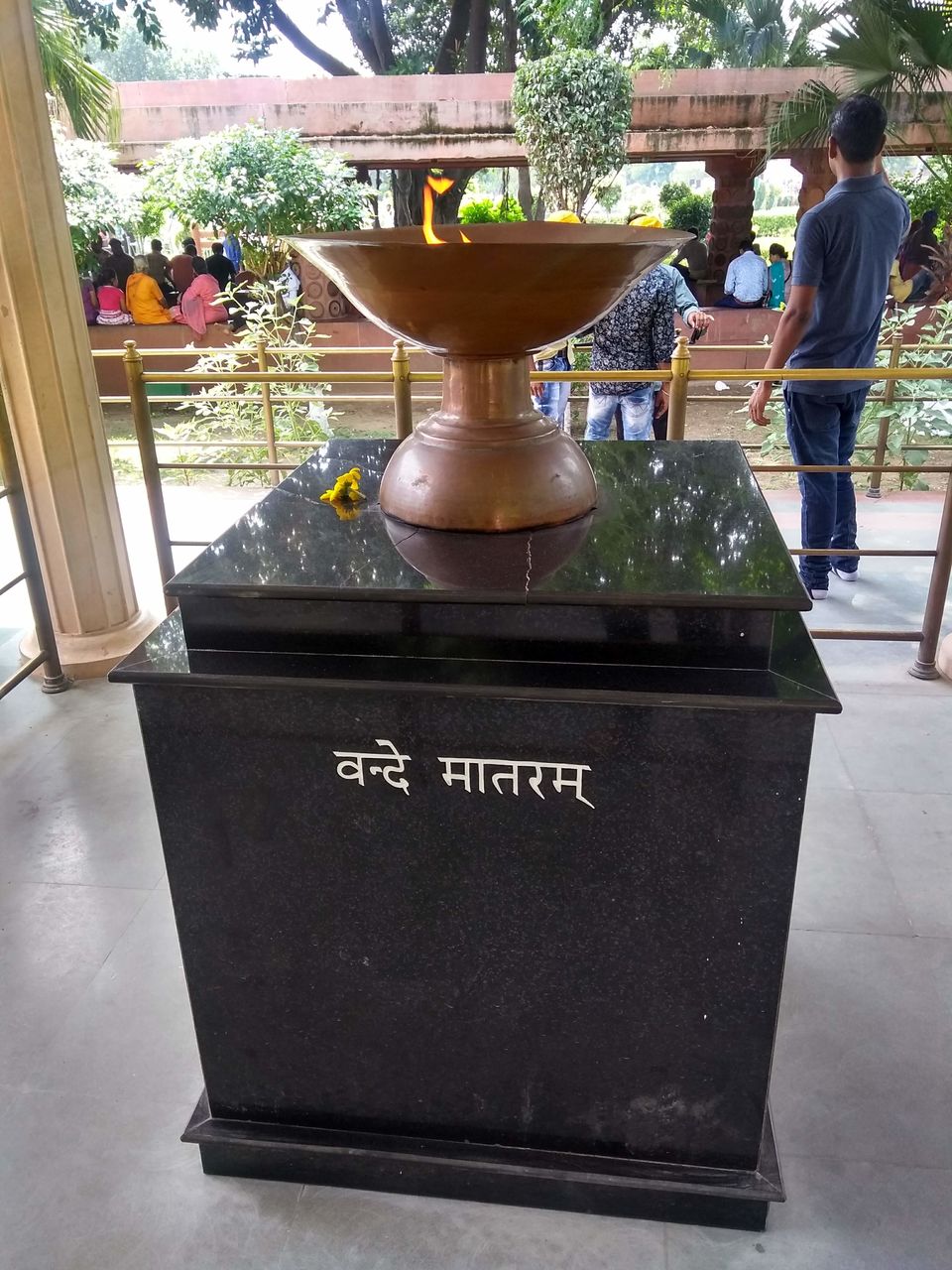 As we studied in our history books, the Jallianwala Bagh massacre, also known as the Amritsar massacre, took place on 13 April 1919 when troops of the British Indian Army under the command of Colonel Reginald Dyer fired 1,650 rounds of rifles into a crowd of Indians, who had gathered for a peaceful protest.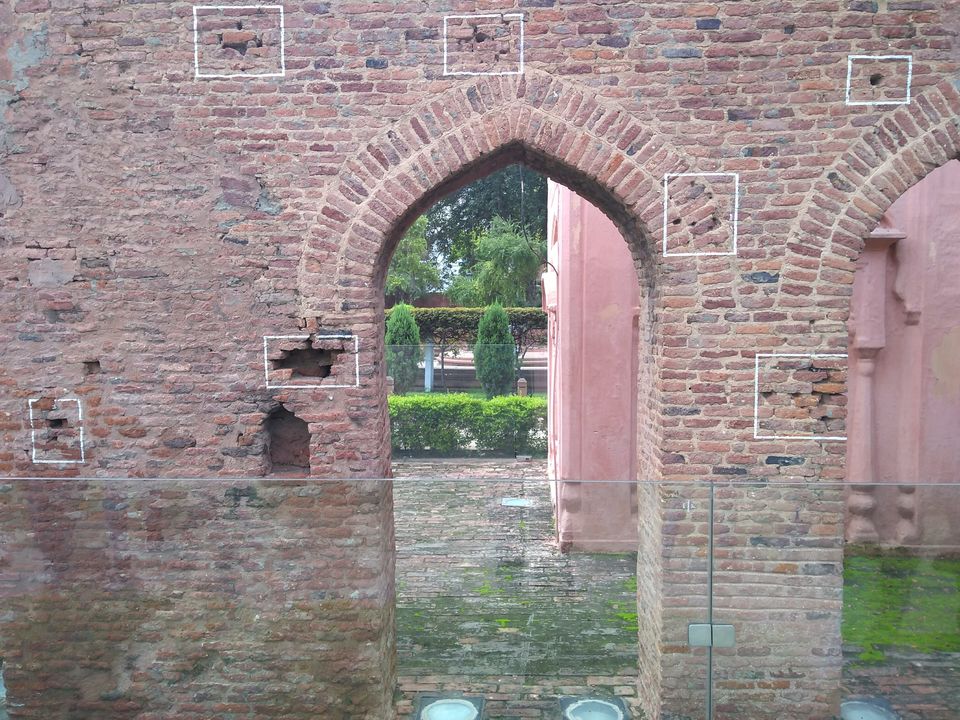 After having lunch, we went to Atari-Wagah Indo-Pak border in a shared cab which cost us 200 bucks per person. It was 32km from Amritsar and took almost 40mins to reach there. Lahore was only 25km from the border. As it was independence day, it was meant to be special. Gates opened at 2pm after standing in a long queue under scorching sun.
Children from different schools nearby came to perform. Patriotic chants and songs were continuously playing in background. People were continuously shouting Vande Mataram, Jai Hind , Bharat Mata ki Jai and India Jindabad. I literally felt goosebumps, the atmosphere the energy the vibe....it was just awesome. Celebrities like Kailash kher and Suresh Raina were present. The most awaited parade started at around 5:30pm by both the countries security forces i.e BSF (India) and Pakistan Rangers. It was really worth watching when people from both sides encouraging their forces.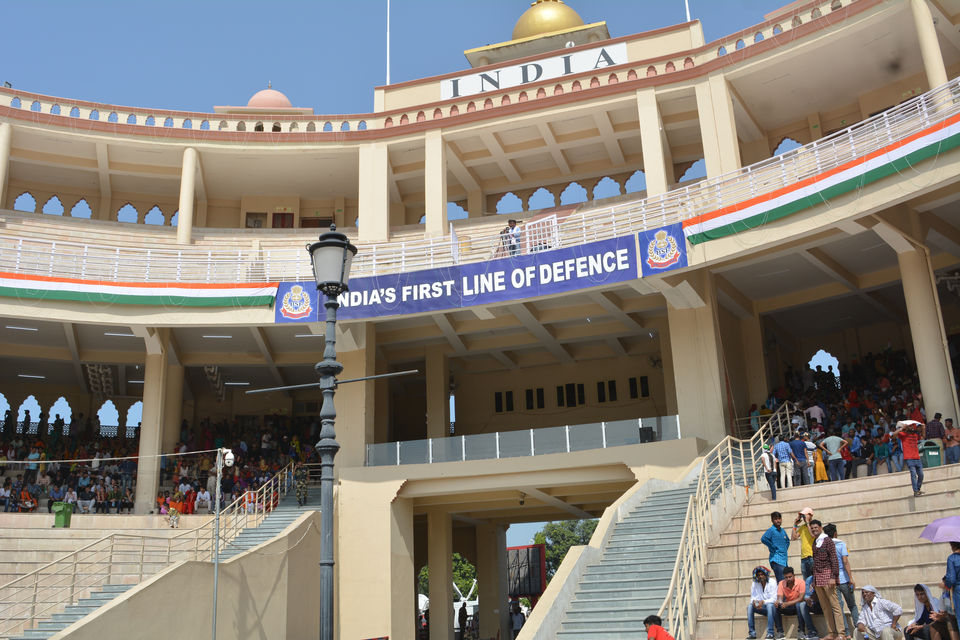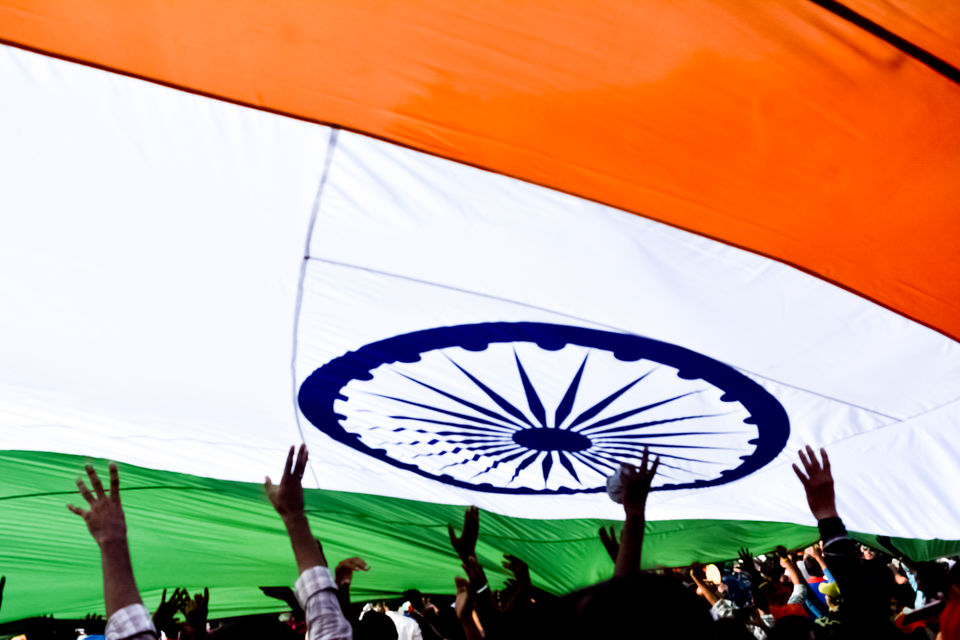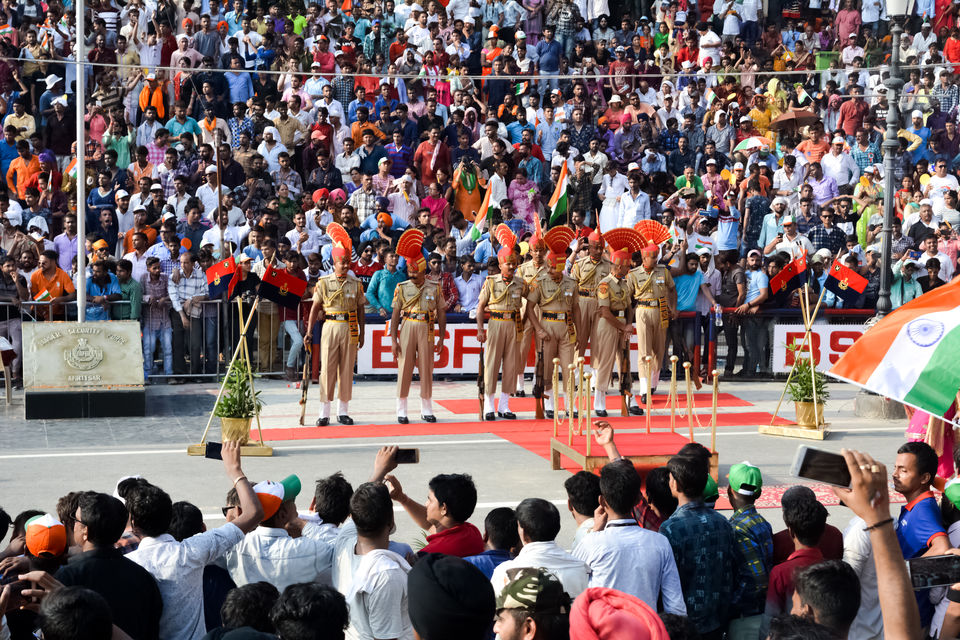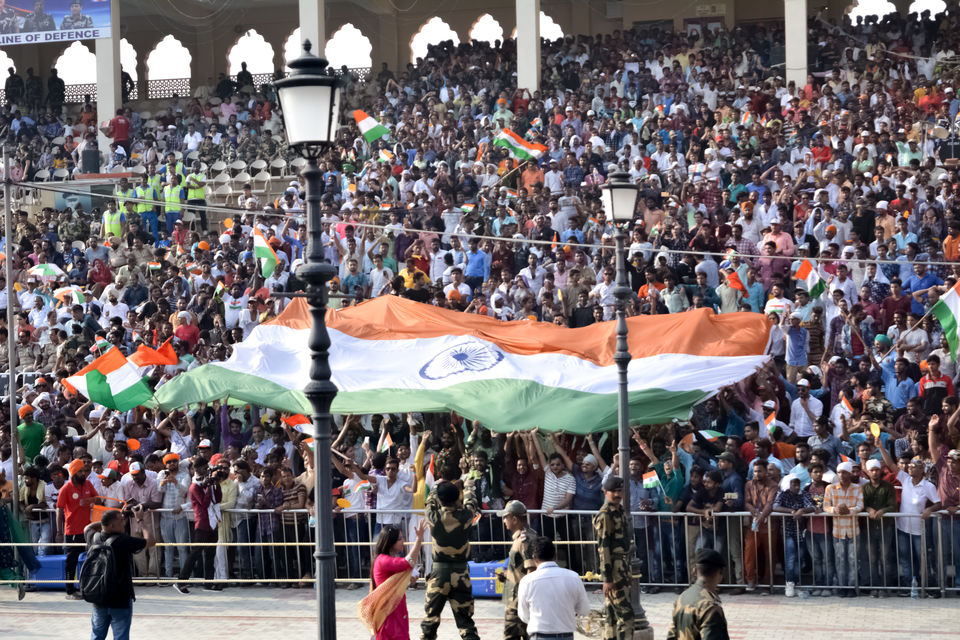 The parade ended at around 7pm and we returned to our hotels by 9pm . Next day we returned back to Delhi and finally it was time for me to return back to Kolkata. Though i wanted to see some places in Delhi but unfortunately time was the barrier.