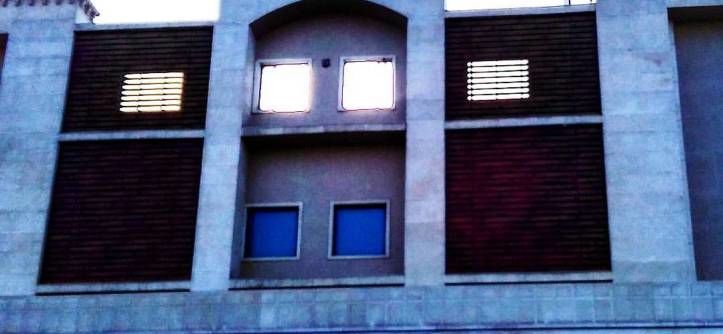 Amrik Sukhdev, a phenomenal place to have your appetite challenged. A place of food where you would want to stay a bit longer but you will have to leave because you will curse your stomach to have very less capacity and people waiting in long queue will stare you and ultimately you have to pick up your overfull belly and leave the table. This place is jam packed and if you get there on weekends, you will have to wait a long time to get a proper table.
This above proves how extraordinary is their food and believe me it is cheaper than you might think. So let's start off with how this unplanned trip happened. I was getting bored and was wander lusting on google. Then out of nowhere this blessed ad of Amrik Sukhdev came up. I was intrigued. I called up my friends, who I know would come with me on such a short notice. Out of 7 friends, 4 agreed to come along this insane trip with me. I book a Scorpio on ZoomCar.
Next day at 11 am, I got into Scorpio and picked up my buddies on the way to one of the most blissful food trip ever. It took us merely 1 hour from North Delhi to Murthal. We arrived there and looked in awe the beautiful building with humungous parking lot in front of us. We entered the Air Conditioned area of the restaurant and had to wait. We used a strategy which every waiting group in the restaurant used. Our group stood by a table. People on the table were about to get up and we stared at them till they got up and left. We as a group are not proud of what we did but we don't write the rules.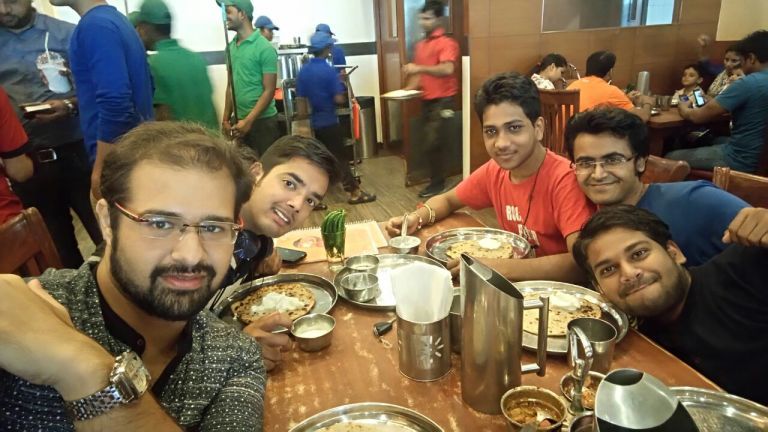 After a few minutes of waiting, we conquered the table, ordered the food and ate like kings. My appetite was not that strong in comparison to my friends in the group. We had 5 Aloo Parathas, 5 Paneer Parathas, Lassi, Truffle Cake and Green Apple (non- alcoholic). Finally the bill came and it was Rs. 1277 to be exact with taxes. According to me with that much of tasty food, the amount was considerably very less.
After the sumptuous meal we stood up with our oversized belly and drove back home.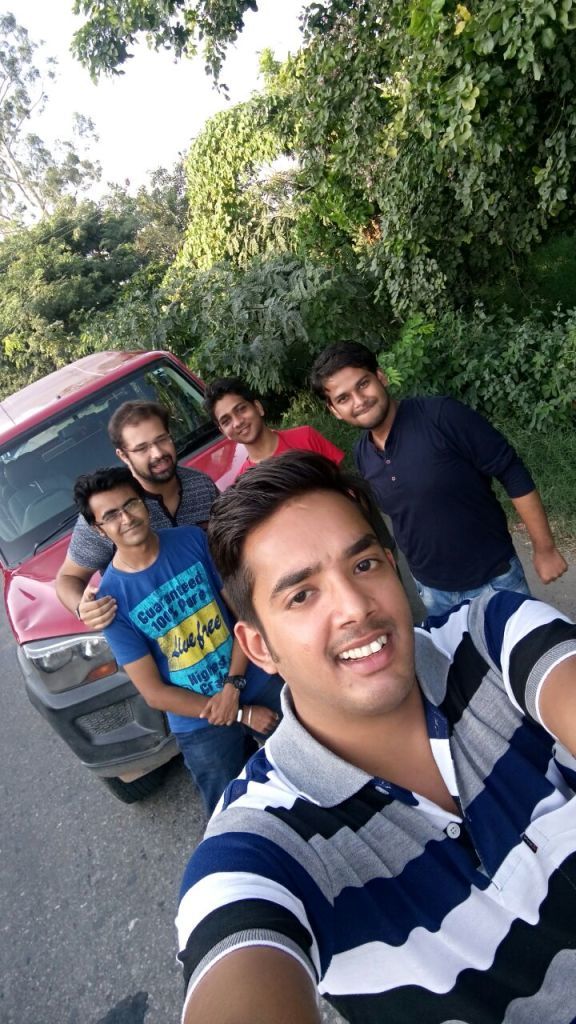 Amrik Sukhdev is a very good restaurant and is located at a very convenient place on highway. Finding the place was not hard. The place is absolutely stunning with all the luxuries available under one roof. Be it strong ACs, extremely clean and very good toilets. A special counter for desserts and soft drinks like ice creams, juices, etc. The place might also open a motel soon. The place is very good indeed.