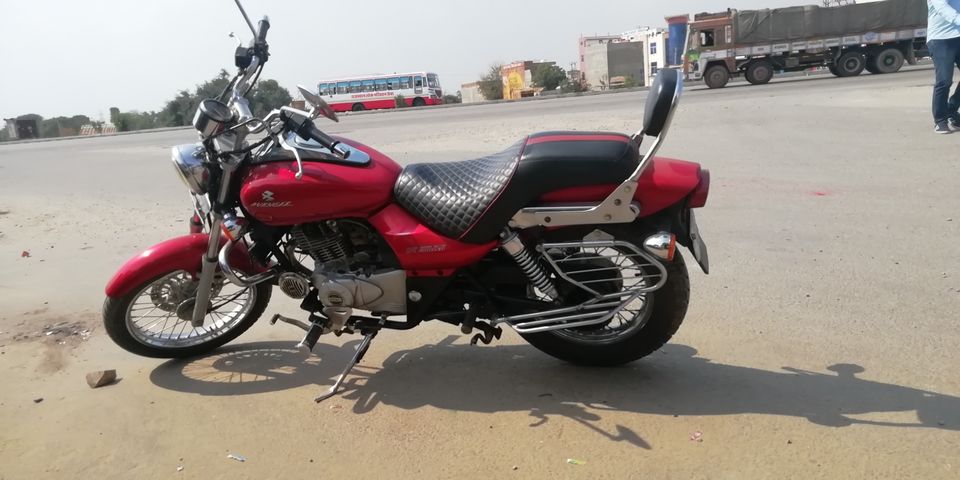 On the auspicious occasion of Holi festival in India, we decided to take a long bike ride.
But it came out to be a very long. Imagine working in night shift for 9 hours and then taking a long ride from Chandigarh to Jaipur!
Yes, we thought about this and we did it.
It was very challenging and tiring of course. Adding to the misery I remained the only driver throughout the course. Because my partner doesn't know how to ride a bike.
Ride started at 6:30 am at Mohali and we arrived Jaipur at 4:00 pm. We are staying at Jaipur main market, Vinayak Rest House. The accommodation is cheap and best about it is that Jal Mahal is just 2.3 km away from here.
I'm feeling tired now 😴. I just want to have beer and some chicken.
I'll share next updates by tomorrow.
Cheers! 🥂
**Road taken = Chandigarh - Ambala - Panipat - Rai - Western Peripheral Expressway - Delhi Jaipur Expressway
**We = Me and Rahul (my colleague)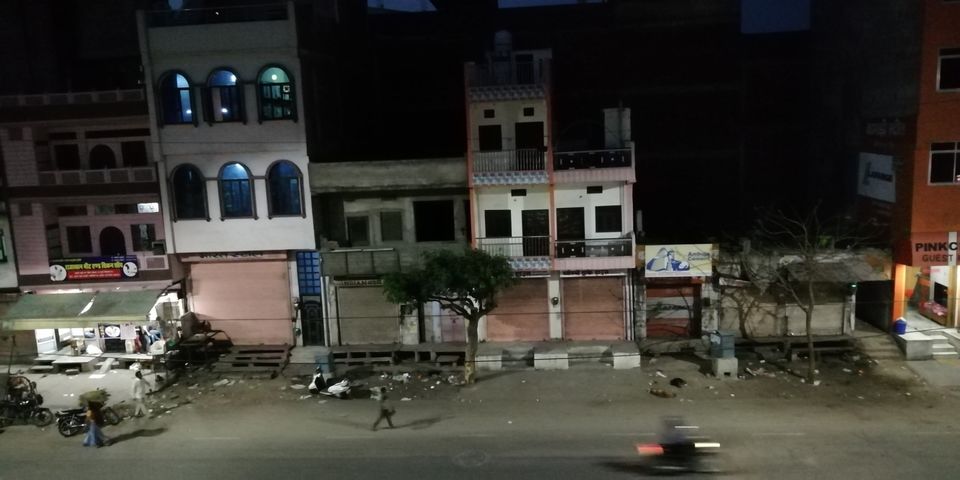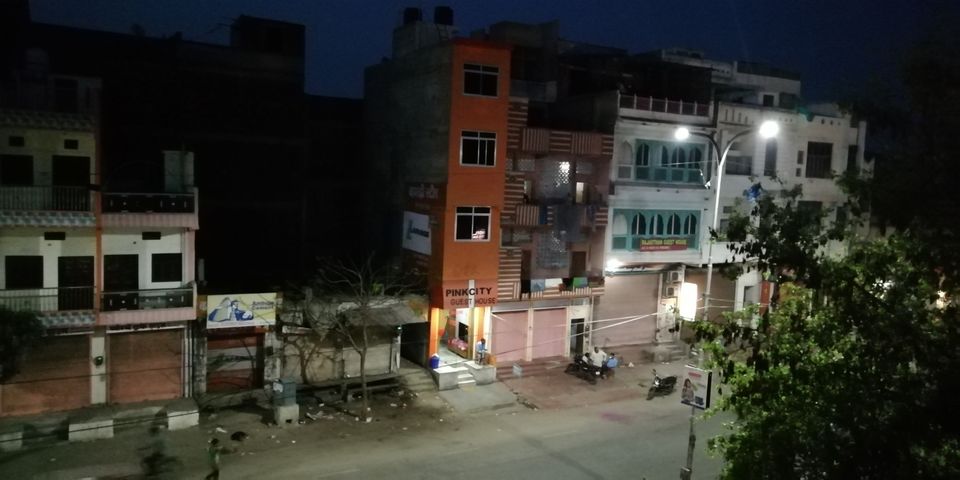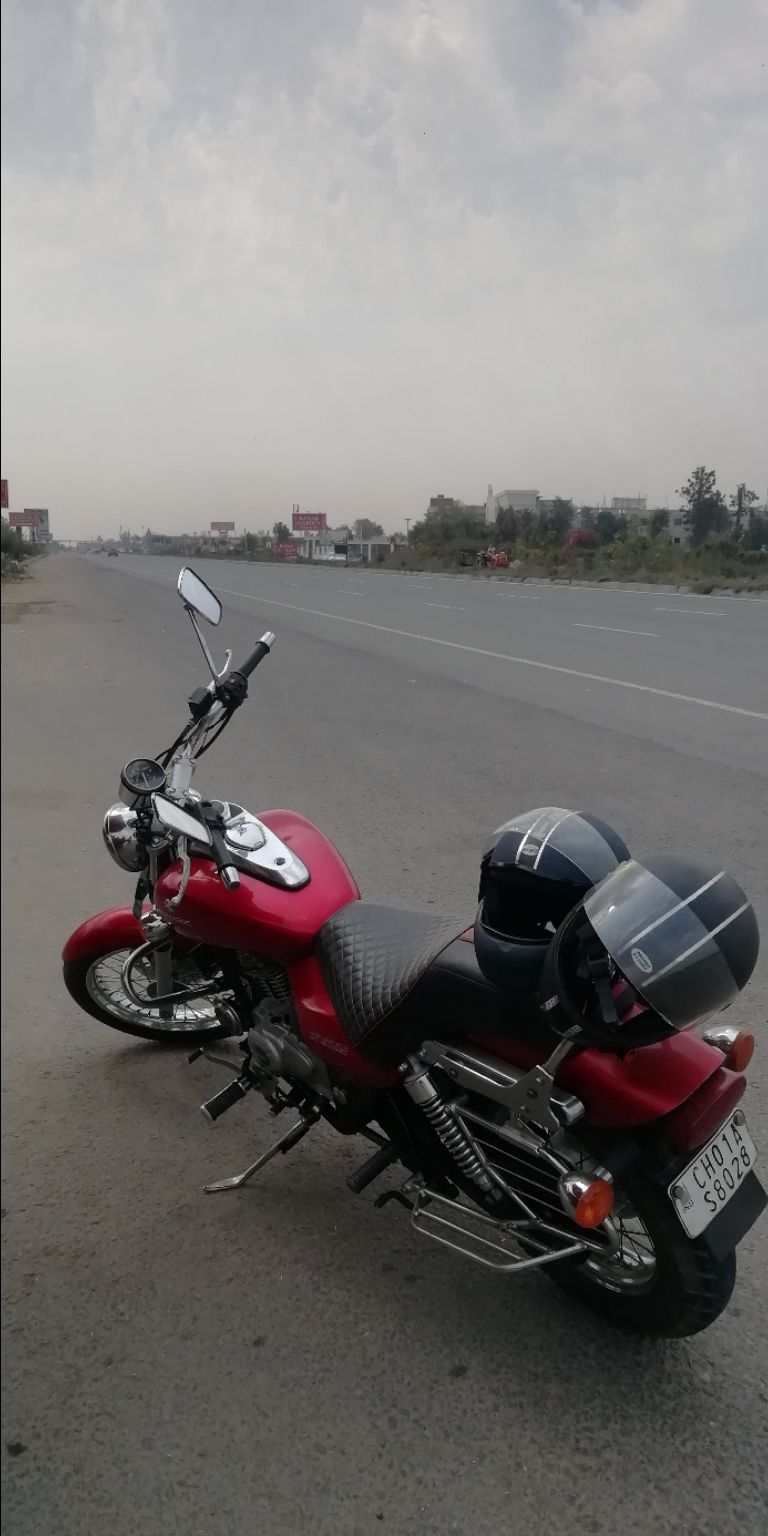 So here I'm back with my Day 2 tale at Jaipur.
I'm feeling fresh and energetic with ready-to- explore attitude.
Till now, we have covered 4 main tourist destinations. I'm not advising anyone to follow our process but if someone does he/she can save lots of time and money without bothering to hire any tourist guide. So here is what we did :
Amer fort or Amber Palace is the one which opens earliest at 8 am. So we took ride to Amer at 8 in morning and it was just 15 minutes away from our guest house. The entry to the fort was free till we reached the main gate at the top of fort. There we bought ticket of Rs.100 each to get access for view from the top of fort. There are numerous foreigners visiting this place daily. Also the interested people take Elephant Safari for better experience or those who cannot walk up the stairs. We did lots of photography and got amazing shots of this great fort.
Spending an hour or two are enough to enjoy the beauty of this place.
Then we headed to Nahargarh fort which is around 11 km from Amer fort. We returned on the same road from Amer and took right turn towards our new fort. Nahargarh fort opens for tourists at 10 am so there is no benefit to reach there earlier. At 10 am we bought tickets of Rs. 50 each at entry point. There are Wax museum and Sheesh Mahal as well for which they charge separate fees. We didn't show interest in these so we just wandered in and around the fort. After spending around 45 minutes we felt hungry and searched around for food court. We ate Maggie and had some fruits as well.
From Nahargarh we rode to the third Fort which is called Jaigarh Fort. Entry fees here is Rs. 70 per person. We found this place more interesting than others. Though Amer is the most beautiful among them but Jaigarh has some uniqueness within it. We saw the world's largest cannon named 'Jaivana' here. There is a war museum where ancient war materials like different canons, arms, armours, etc. can be seen. Beautiful views of the Amer fort is also available from here. We spent 1 hour exploring this great Fort.
The next one in our list was Jal Mahal which was very near to our rest house. We had photoshoot over there and also bought some traditional craft materials from local vendors.
So now we are left with 1 important destination which is Hawa Mahal. I think we should cover that by tomorrow or tonight. Let's see, all depends on mood now.
The thing I liked is that we didn't take different routes for 3 forts. All these are located on same road. When we took path to one fort we automatically came to know about other 2.
So, the important point here is to have prior knowledge regarding the opening time of sites for tourists. So plan and explore on your own.
You can comment if you want to know anything about these destinations.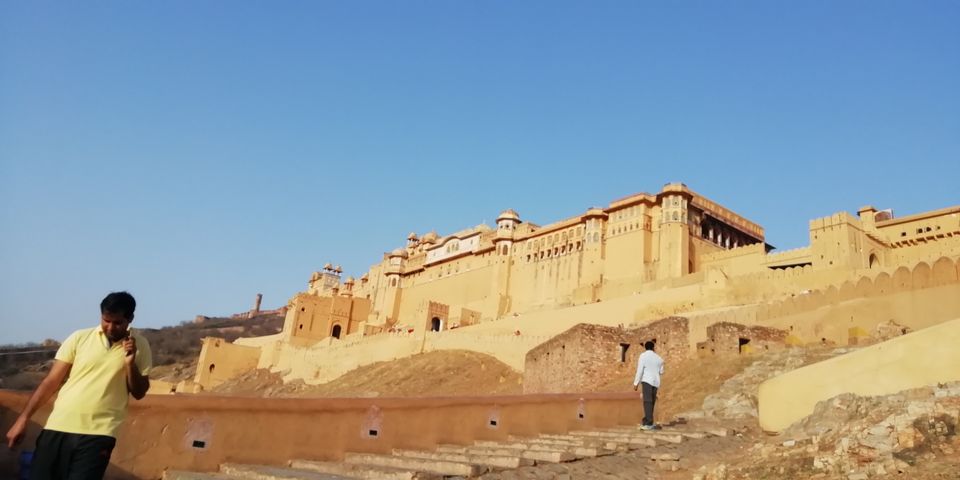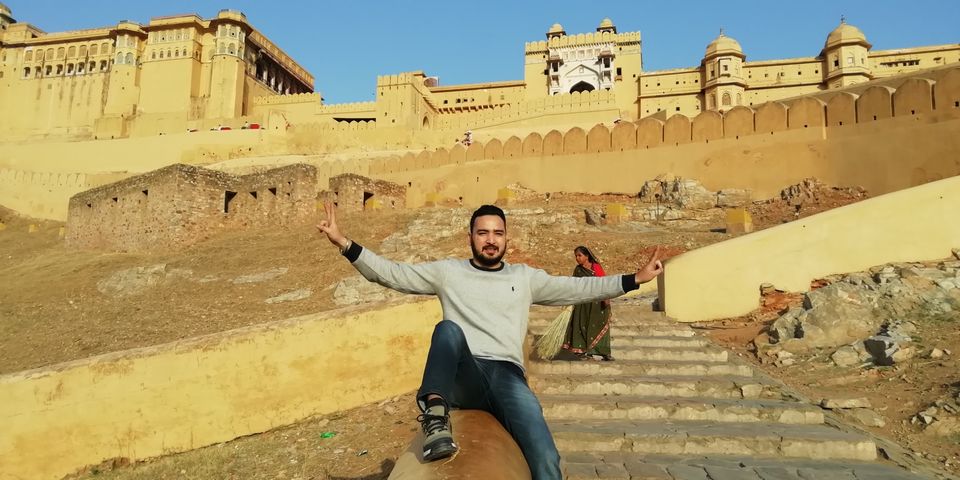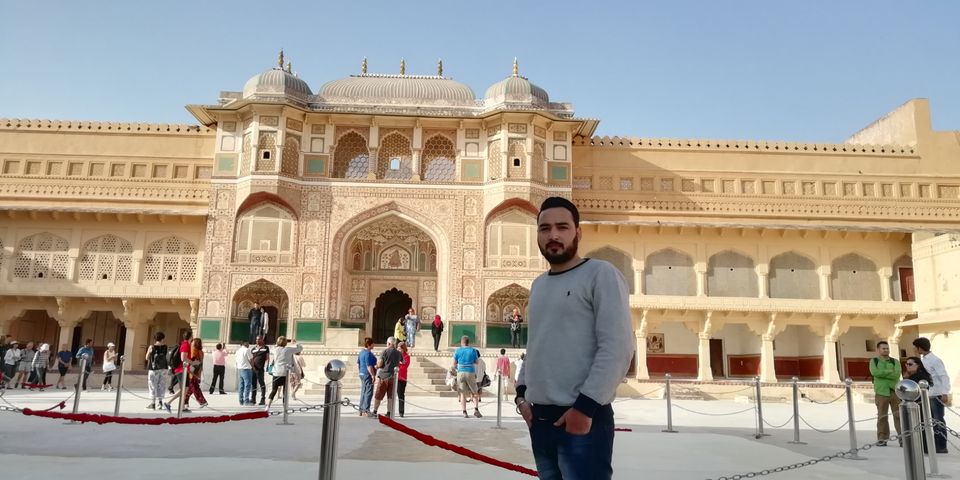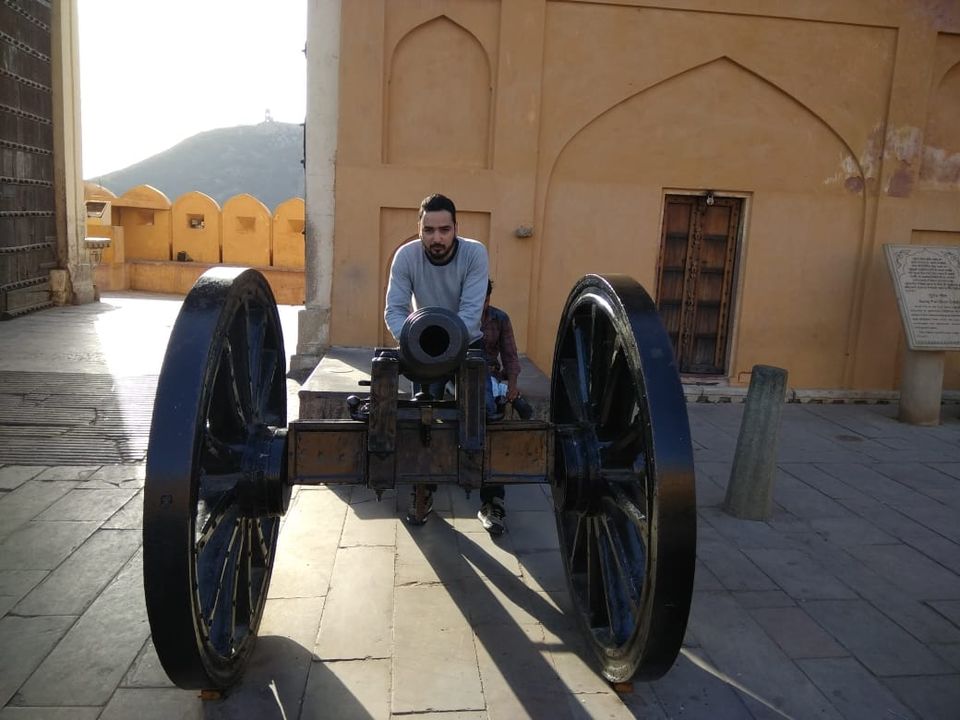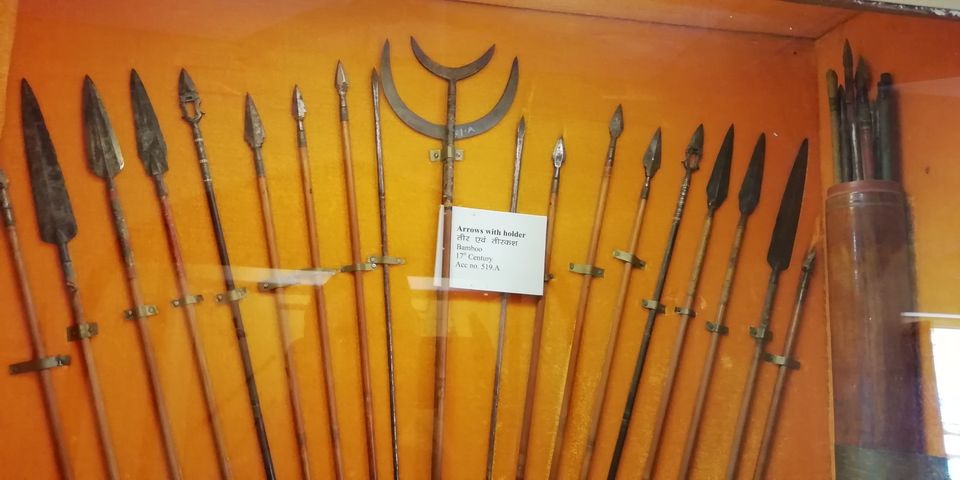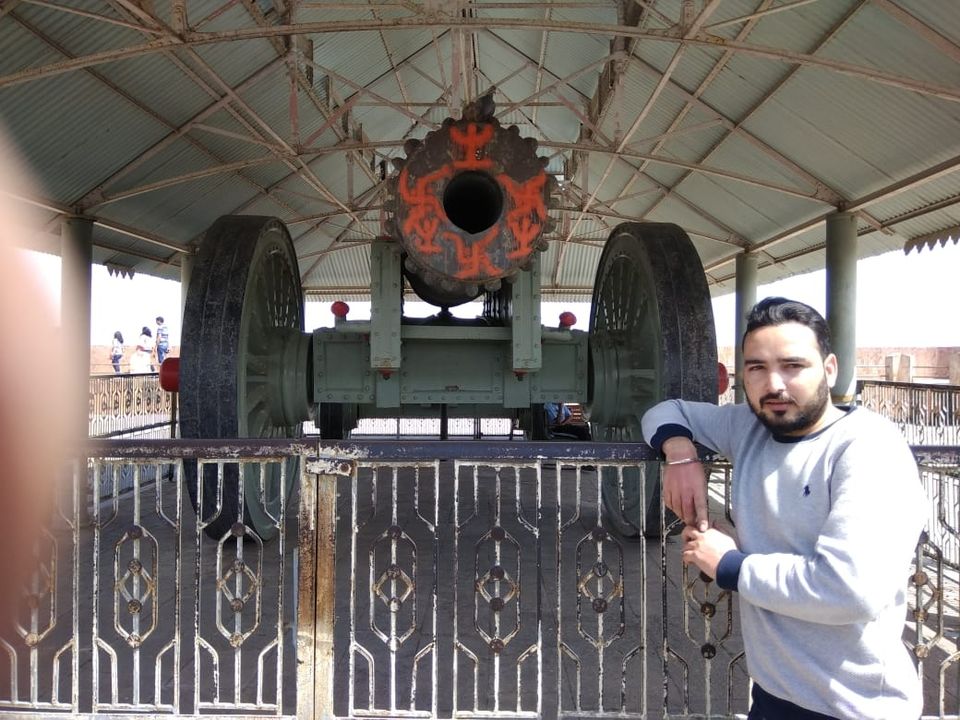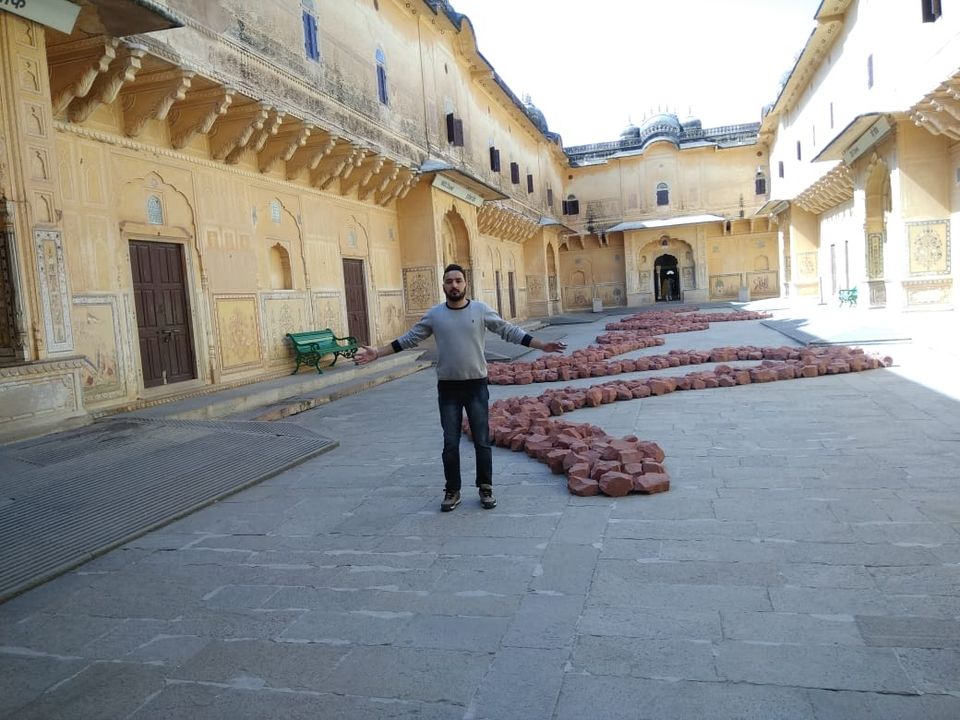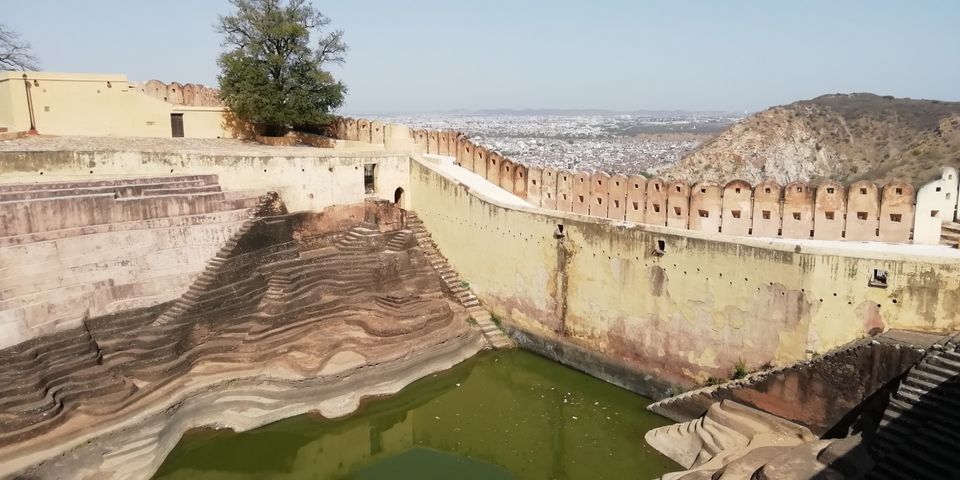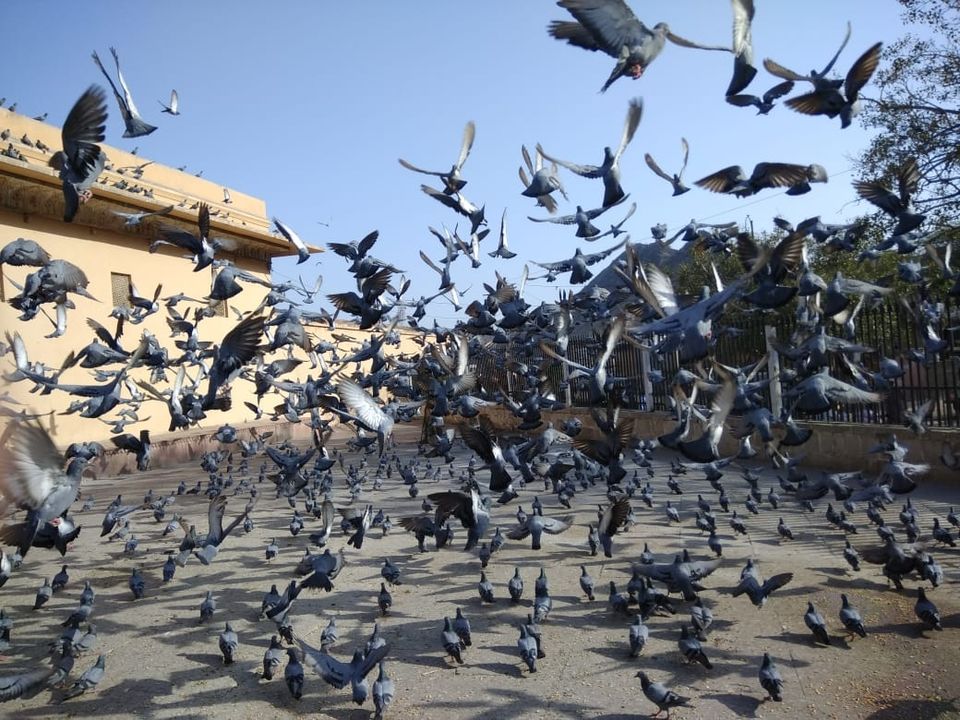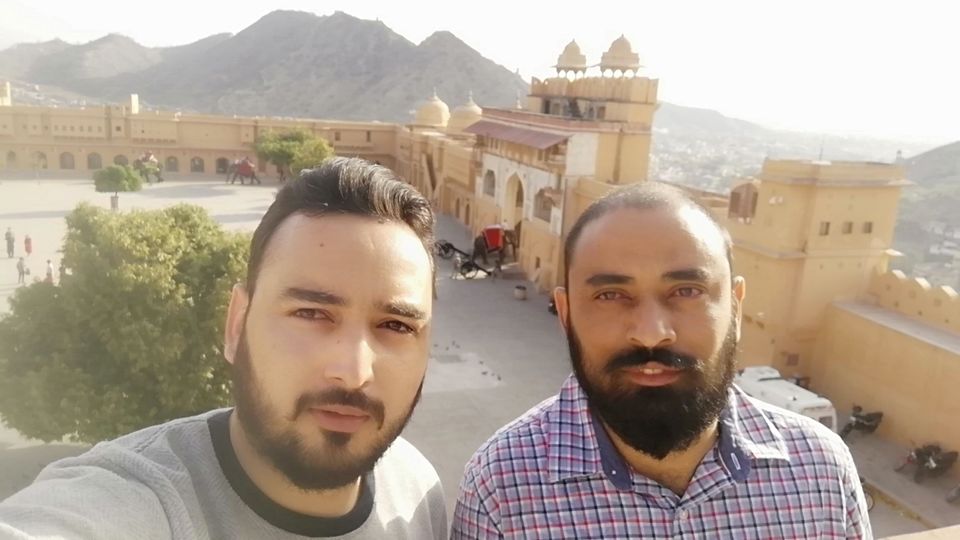 Here I would like to include our last evening plan. After our dinner around 8:30 pm, we suddenly planned to explore Albert Hall Museum, Jaipur. We were happy to know that it's just 15 minutes away from our guest house. This time we decided not to ride bike but instead took e-rickshaw and the Rickshawala charged us just Rs. 50 total to the destination. We felt good about this because if we compare same thing to fare in Chandigarh this was very less.
Here are few glimpses from Albert Hall Museum :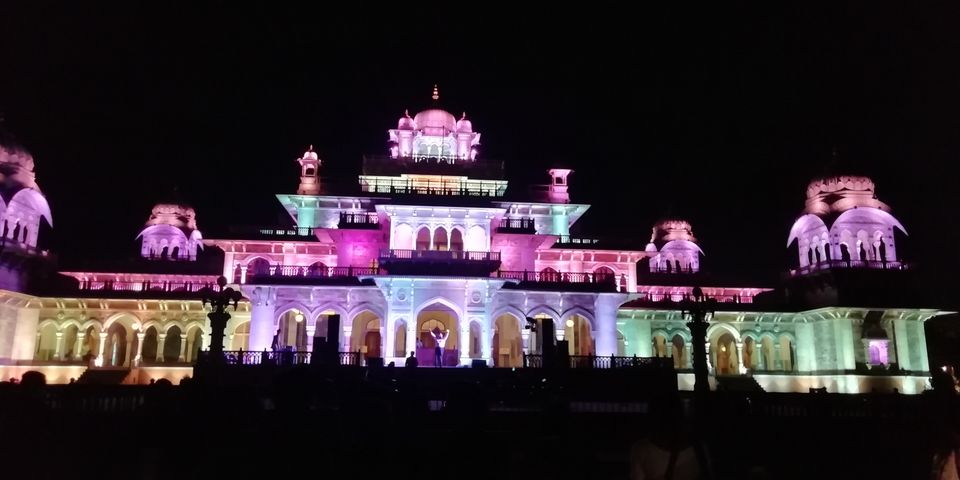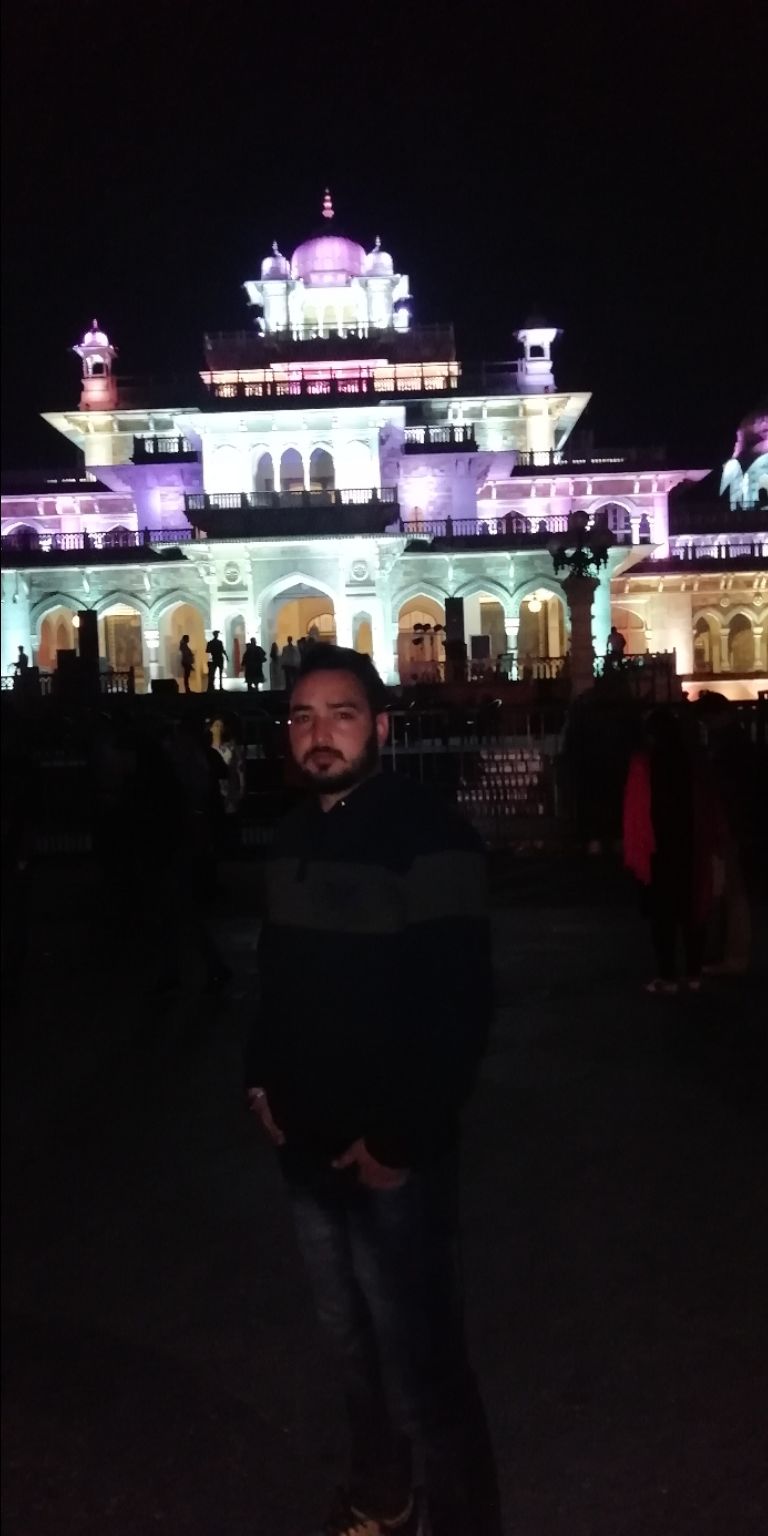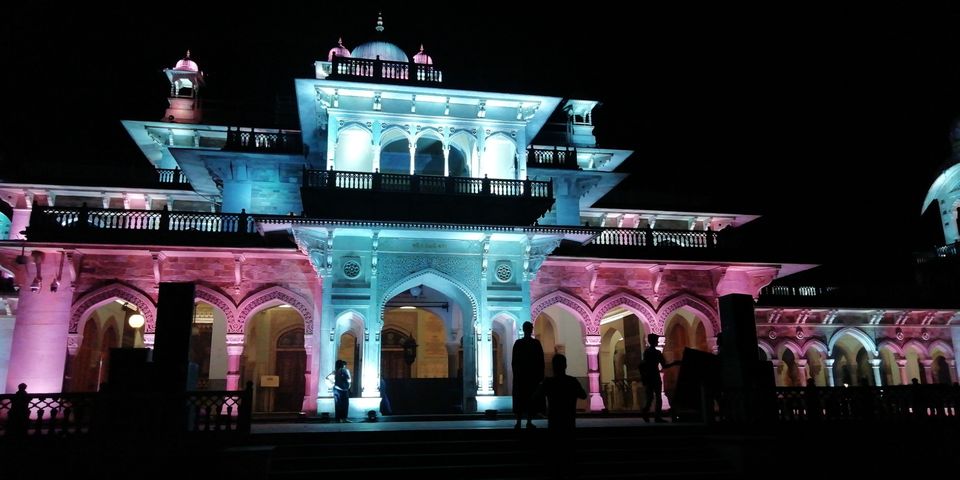 The important information regarding this museum :
- Entry fee in daytime = Rs. 40 per head
- Entry fee in night = Rs. 80 - 100 per head, This fees difference is due to the light effects in night.
- The best time to visit here is evening or night before 9:30 pm.
- The various ancient and antique materials are stored for the viewers. There is also preserved a Mummy called Tutu from ancient Egypt.
**Note that the fees which I have mentioned to all destinations are exact amount which I paid as Indian tourist. For foreigners it's more and for students there are discounts available for which one must have a Student ID card.
So, actually it's Day 3 tale which I'm going to share here. On our 3rd day at Jaipur, we woke up in the morning around 7 . As in my previous posts I had shared important tourist destinations in Jaipur. But there was one place left and that is Hawa Mahal. The beauty of this Palace is amazing. We can say without any doubt that Jaipur trip without visiting here is incomplete. So for this time Hawa Mahal was our last destination.
We arrived there through an e-rickshaw again. It took us just 20 minutes from our guest house. The entry to Hawa Mahal starts from 9 am daily and closes at 5 pm. Entry fees is Rs. 55 per head.
It is very beautiful and situated within the city's heart. Though it's more beautiful from outside but analysis of its importance can be done only by checking inner architecture.
Here are few pictures which I must share with all :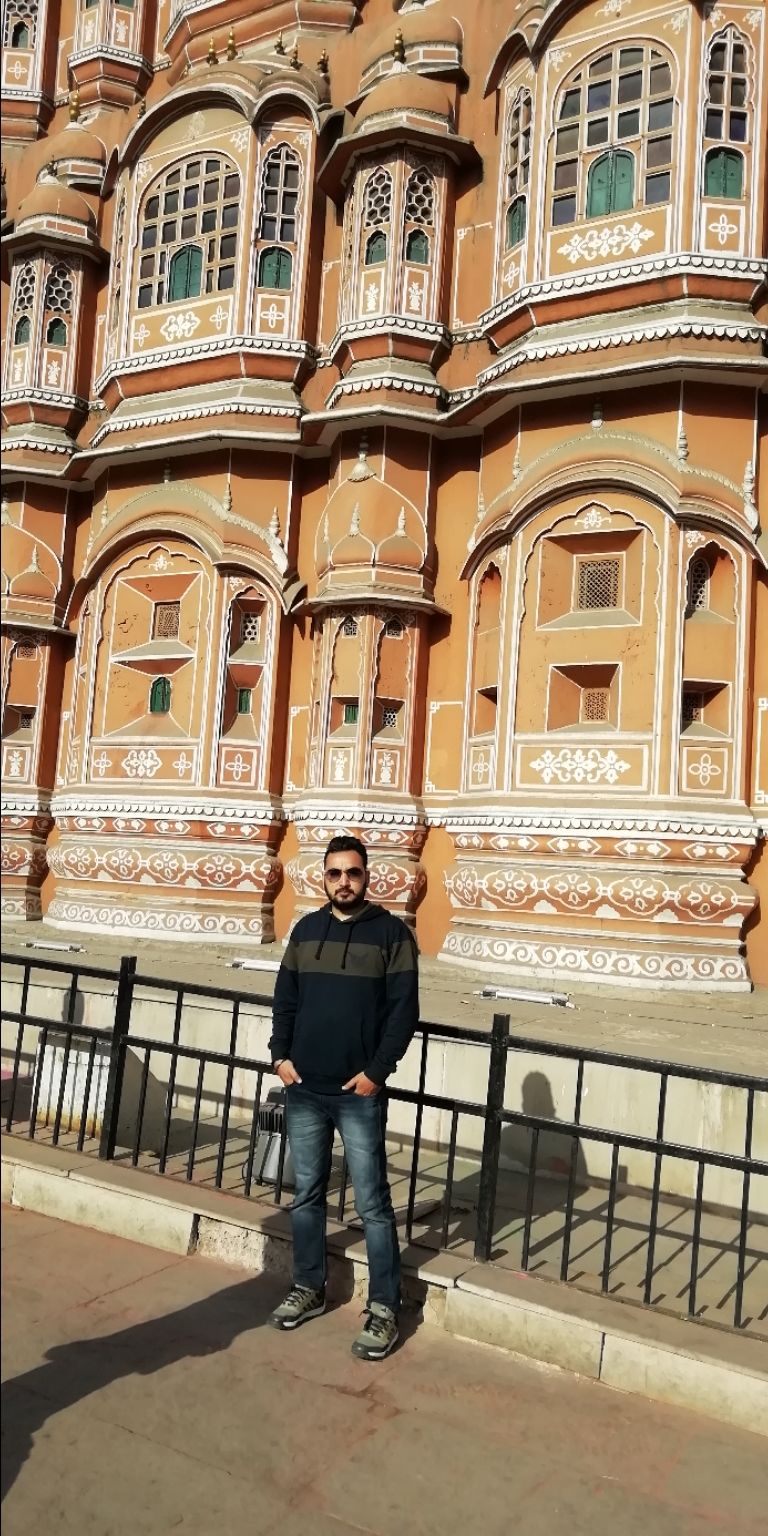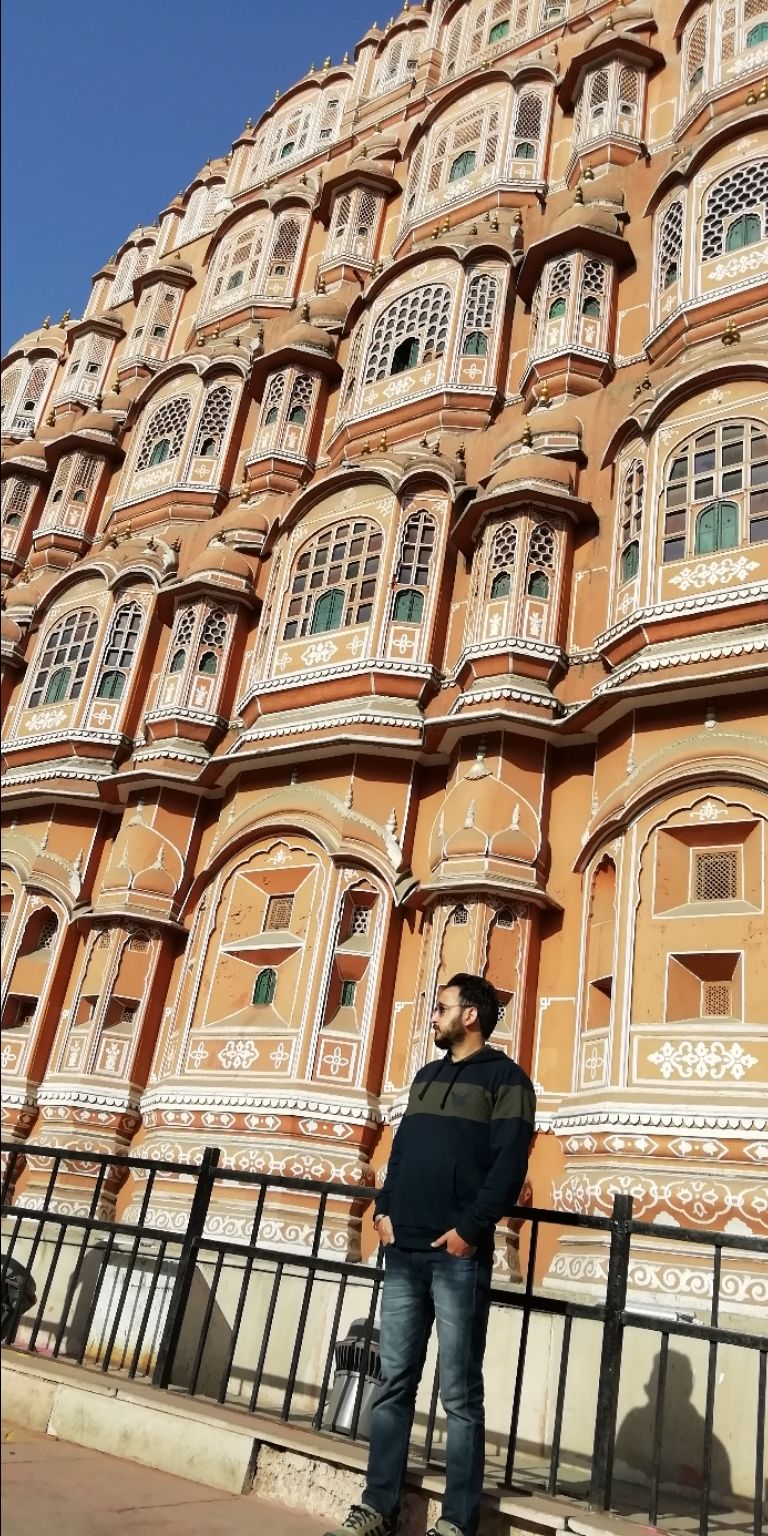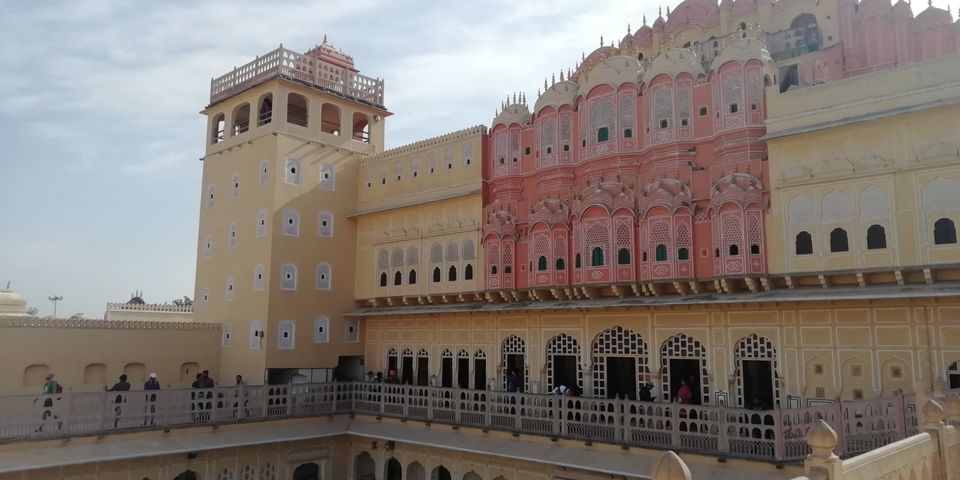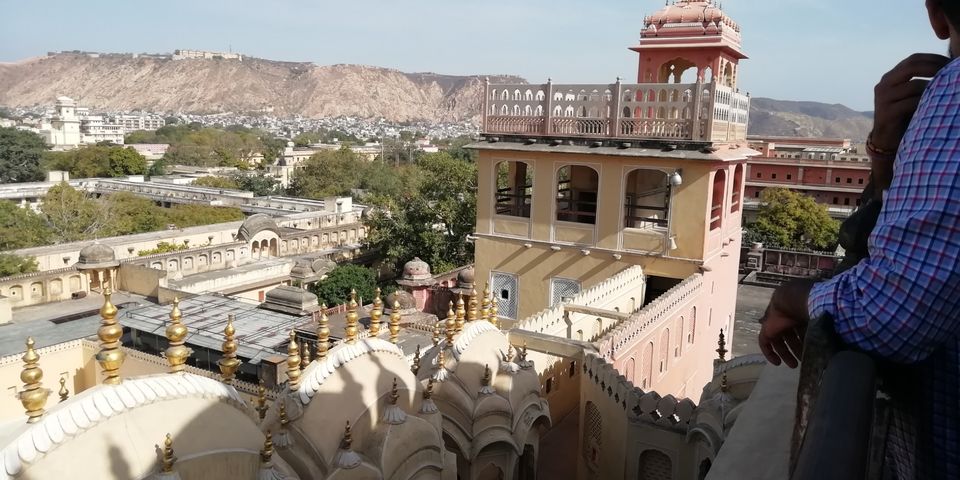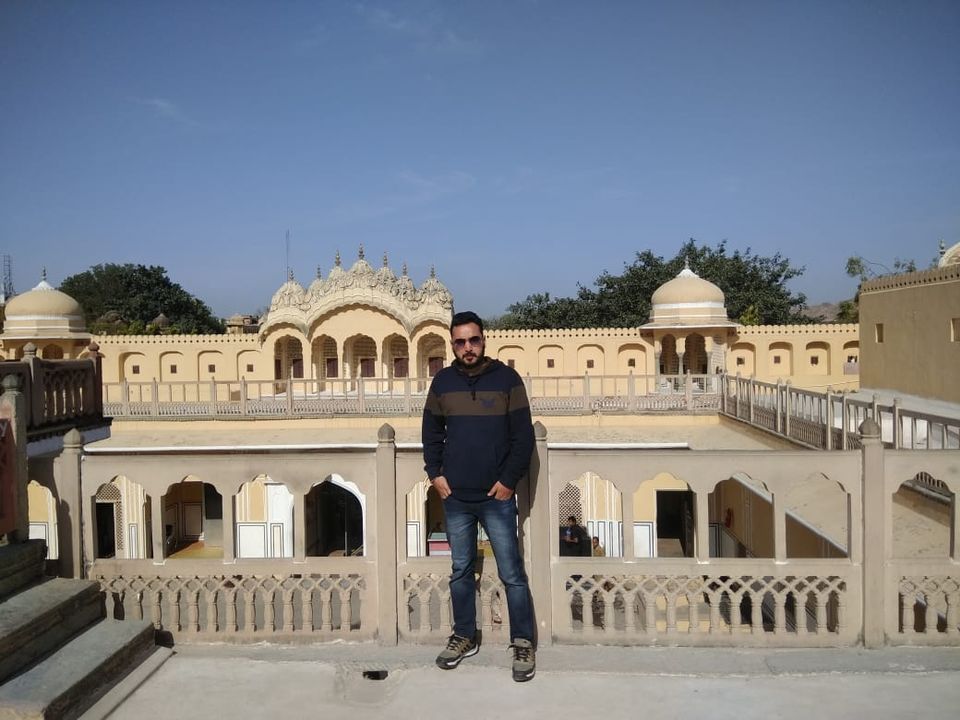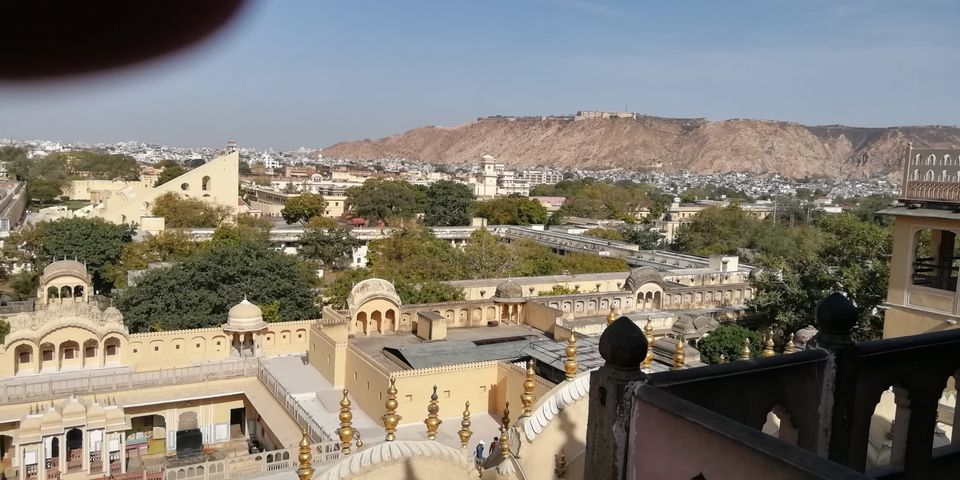 We spent around an hour there taking pictures, admiring beauty of this wonderful palace. And then we returned to guest house.
Our 3 days trip to Jaipur was successful with last visit to Hawa Mahal.
We headed towards our ultimate destination around 11 am from the guest house. After 10 hours bike ride we reached Mohali at 9 pm. The ride was ok while returning, but it was not the best until we found Western Peripheral Expressway. We found lots of heavy vehicles mostly large trucks on the way. My condition after ride was not to explain about. I took dinner and straight went to sleep.
This ride has become the best in my life till date. And it is also the longest (530 km /side) I took till date. Last but not the least I am thankful to God for helping me to successfully completing this road trip on bike.
You can catch a glimpse of the trip here:
https://youtu.be/SDFkt_FRzF8
Jai Hind 🙏